Originally I was going to try to condense my four week road trip into a two week itinerary of highlights, but then I thought, why not share the whole thing and let you decide which parts to include? This itinerary takes you through some of Norway's most beautiful fjords, as well as to historic cities, towns and villages that will give you a true taste of Norwegian culture.
You will need to rent a car for at least part of this trip. Personally I find that you can see so much more of the fjords and get to know the cities and towns here better by car than by boat, so I always recommend a road trip over a cruise. Plus then you will have the freedom to get off the beaten path and stay in some really unique places!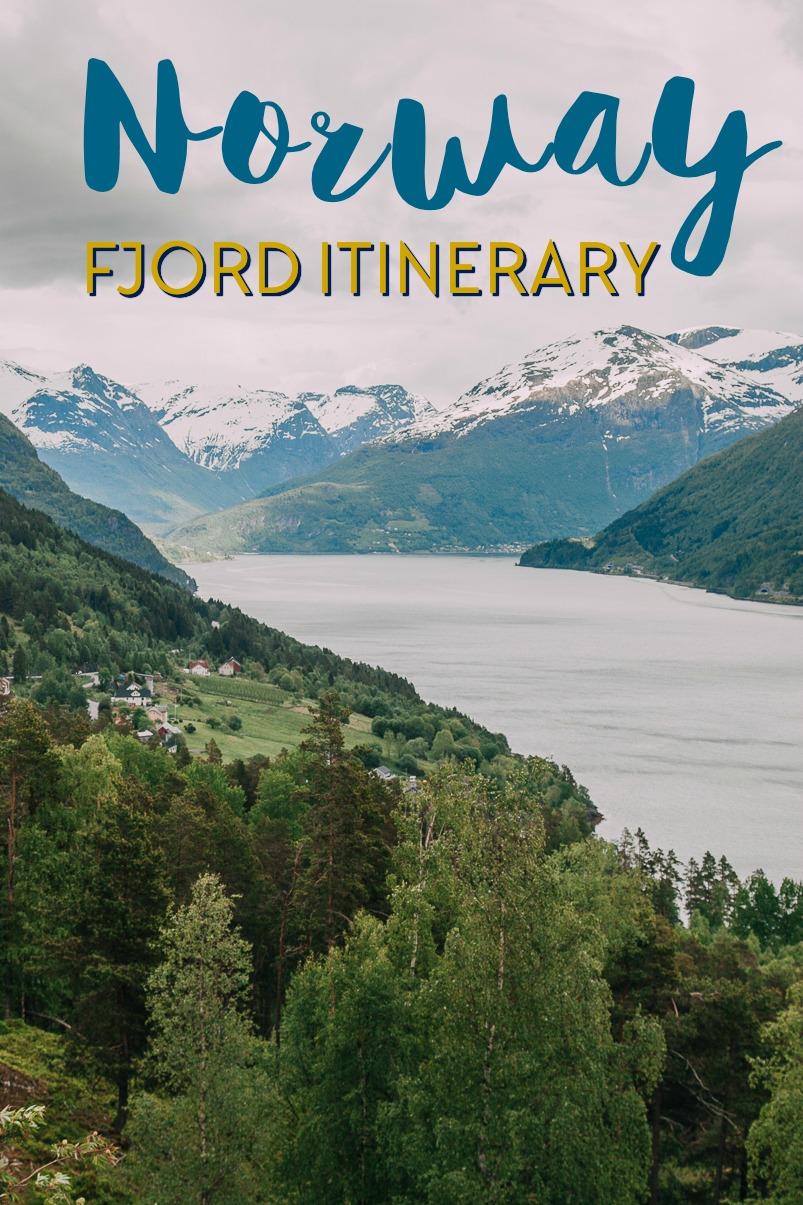 Southern Norway Guide!
I've gathered all my best advice for planning an incredible trip through southern Norway (from the far south up to Trondheim) in a 93-page ebook covering my top recommendations for places to visit (both on and off the beaten path), the best times of year to visit, how long to visit for, the best accommodation choices, transportation, what to eat, what to pack, and a sample itinerary that covers my personal favorite route through the south.
Day 1: Røros
The order of this will depend on where you want to rent your car. If you have two weeks to make this trip, I recommend doing the first few days with public transport and renting your car on Day 6 in Kristiansund.
If you're flying into Oslo or Trondheim, you can get the train to Røros. You can check the train schedule and book your ticket here. You can book up to three months in advance, and the earlier you book the cheaper the tickets usually are.
Or if you don't have much time, you could skip Røros and Trondheim and start your trip in Kristiansund.
However if you have three weeks you could start your trip in Trondheim and rent a car there, in which case you'd first spend a day (or however long you like!) in Trondheim, and then drive down to Røros.
Røros is a copper mining town founded in 1644, now one of the oldest towns of wooden houses in Europe and a UNESCO World Heritage Site. You can read more about visiting Røros here.
Røros Accommodation
In Røros I stayed at Ålbyggården, which is housed in a beautifully renovated old barn and is conveniently just a 5-minute walk from the train station. This is actually one of my favorite places I've stayed in Norway, and is the perfect mix of culture and luxury. Check current rates and availability here
If you want a cheaper option, Solheim Pensjonat is also right downtown, looks really lovely inside, and has excellent reviews. Check current rates and availability here
Day 2: Røros to Trondheim
If you rented your car in Trondheim you can skip to Day 5 and head down to Kristiansund, otherwise today you'll get the train from Røros to Trondheim!
Trondheim Accommodation
If you want an affordable mid-range hotel in Trondheim, I would opt for the Best Western Chesterfield Hotel, which is right by the train station downtown. I've stayed here a couple of times and really love it.
Or if you want a luxury hotel, Trondheim's best hotel would definitely be the Britannia Hotel, which first opened in 1870 and is where all the celebrities and royals visiting Trondheim stay. It's one of the nicest hotels I've stayed at in Norway and the breakfast is amazing.
I've also written a full guide to accommodation in Trondheim (from budget to luxury) here.
Day 3: Trondheim
Trondheim actually served as Norway's capital during part of the Viking age and has a really beautiful downtown. Trondheim was the first place I lived in Norway after moving here in 2015 and I've written a full guide to things to do in Trondheim here.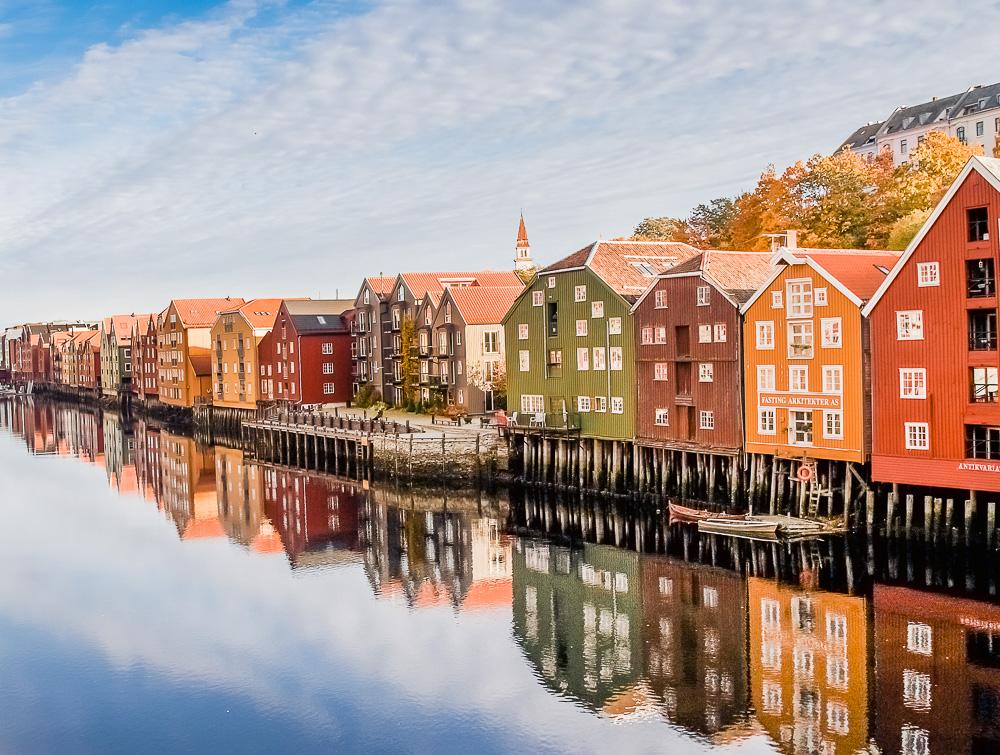 Day 4: Trondheim to Kristiansund
Today you'll either get the coastal express ferry from Trondheim to Kristiansund, which takes about 3.5 hours, or the Hurtigruten, which takes 6.5 hours. Coastal express tickets cost 680 NOK for adults and the Hurtigruten costs 700. And you don't need to book the tickets in advance – you can just buy them on board with either cash or card.
Personally, I'd prefer to save time and take the express ferry, especially as while the Hurtigruten will be full of tourists, the coastal express is primarily used as a commuter service, so you're unlikely to see any other tourists on board. But the schedule is a bit strange depending on what day you're leaving, so you might have to get the Hurtigruten instead. You can find the coastal express schedule here and the Hurtigruten here (you'll need to translate it with Google).
Kristiansund Accommodation
My personal favorite stay in Kristiansund is the Thon Hotel Kristiansund. I stayed in their standard double room and it was right on the water with views of the ocean out all of the windows. It felt like being in a boat! And the breakfast was superb (even post corona).
Day 5: Kristiansund
Kristiansund is a lovely little coastal city of about 24,000 people, so you can get a nice feel for it in just a couple of days, but as a stop on the popular Hurtigruten cruise, there is a lot here for tourists to enjoy.
I've written a guide for things to do in Kristiansund here.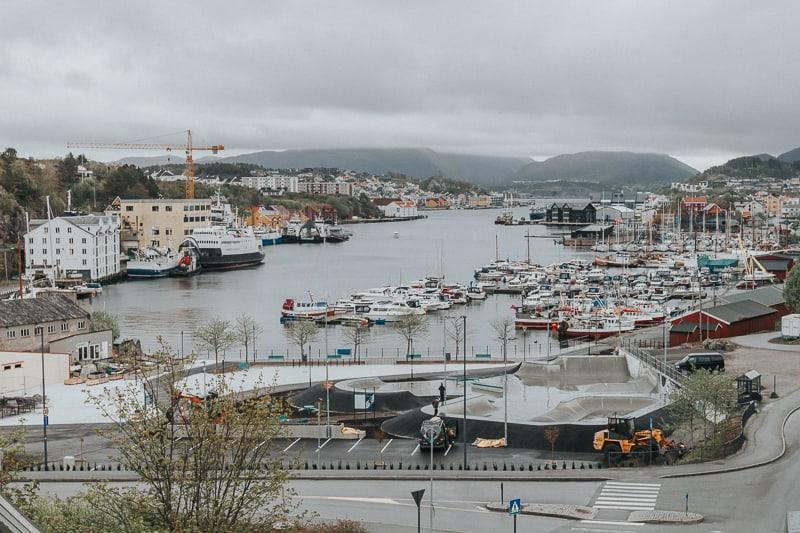 Day 6: Atlantic Ocean Road
Today you'll drive to Molde via the Atlantic Ocean Road. This is one of Norway's most famous drives (along with Trollstigen, which is also included in this itinerary!) and was even voted Norway's engineering feat of the century.
I've written more about Norway's Atlantic Ocean Road here.
Molde Accommodation
I stayed at Molde Fjordstuer, right by the harbor in downtown Molde, which was perfectly fine, but I would actually recommend the Thon Hotel Moldefjord instead, as it has free parking and a better breakfast.
Day 7: Molde
I didn't know much about Molde before visiting but ended up completely falling in love with the city. It's about the same size as Kristiansund but set a bit inland along a fjord, with the most amazing panorama views of mountain peaks from downtown. I've written more about my visit to Molde here.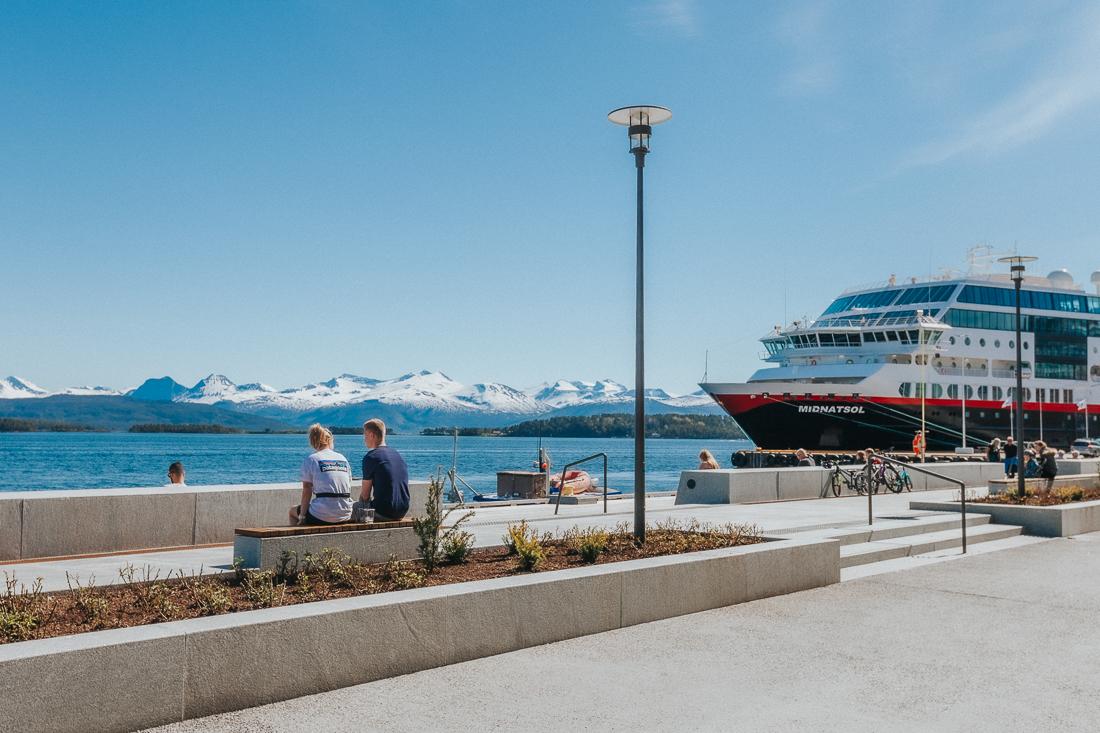 Day 8: Romsdalsfjord
I'm working on a guide to Norway's most beautiful fjords, and Romsdalsfjord will definitely be featured because the views here are incredible.
From Molde I drove to the start of the Tarløysa hike, which has amazing views even from the start, so it doesn't matter too much if you actually make it to the top.
I wrote about my time hiking and camping along Romsdalsfjord here.
Alternatively, if you'll be spending the night in Åndalsnes you could do the famous Rampestreken hike, which also has incredible views.
Romsdalsfjord Accommodation
I spent the night at this tree tent camping site on Airbnb, however if you don't feel like camping (or if the weather is bad!) you could stay at this gorgeous holiday home along the fjord, the Grand Hotel Bellevue in Åndalsnes, or this very budget friendly hostel.
Day 9: Trollstigen & Hotel Union Øye
Today you'll make your way to Norway's historic Hotel Union Øye, and the drive here will be stunning.
I was traveling in June so Trollstigen was closed, so instead I took the long way around, along Romsdalsfjord. But if Trollstigen is open you should definitely opt for that route, as this road's eleven hairpin bends and epic views will probably be a highlight of your trip. You'll also pass Geirangerfjord before driving up into the Sunnmøre Alps for the night.
I've written about driving Trollstigen here (from a previous trip).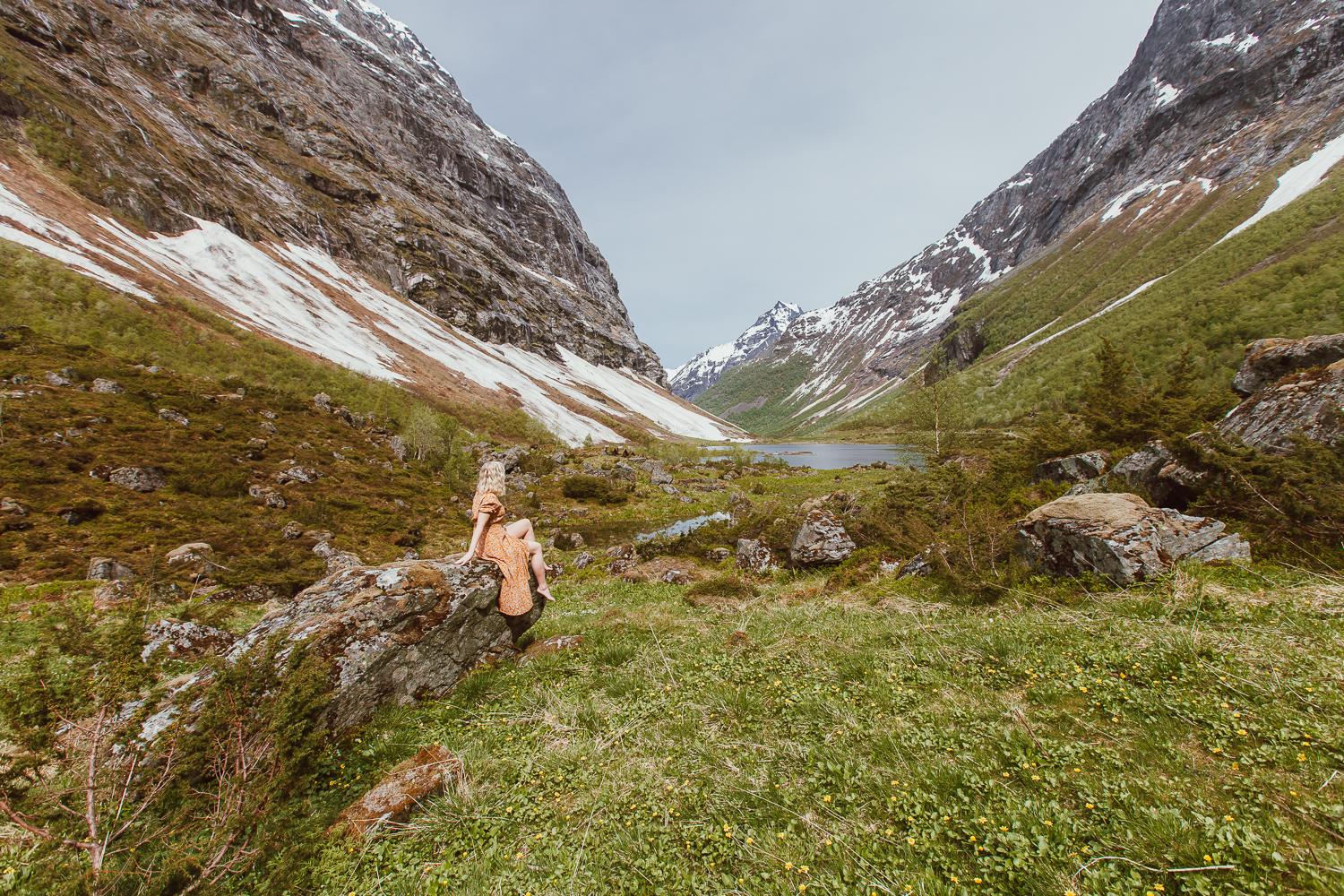 Hotel Union Øye
Staying at the Hotel Union Øye is an experience in itself, and the views here are beautiful. I've written about my stay at the Hotel Union Øye here.
Day 10: Hjørundfjord
Today you'll head to yet another beautiful Norwegian fjord: Hjørundfjord.
I've written about visiting Hjørundfjord here.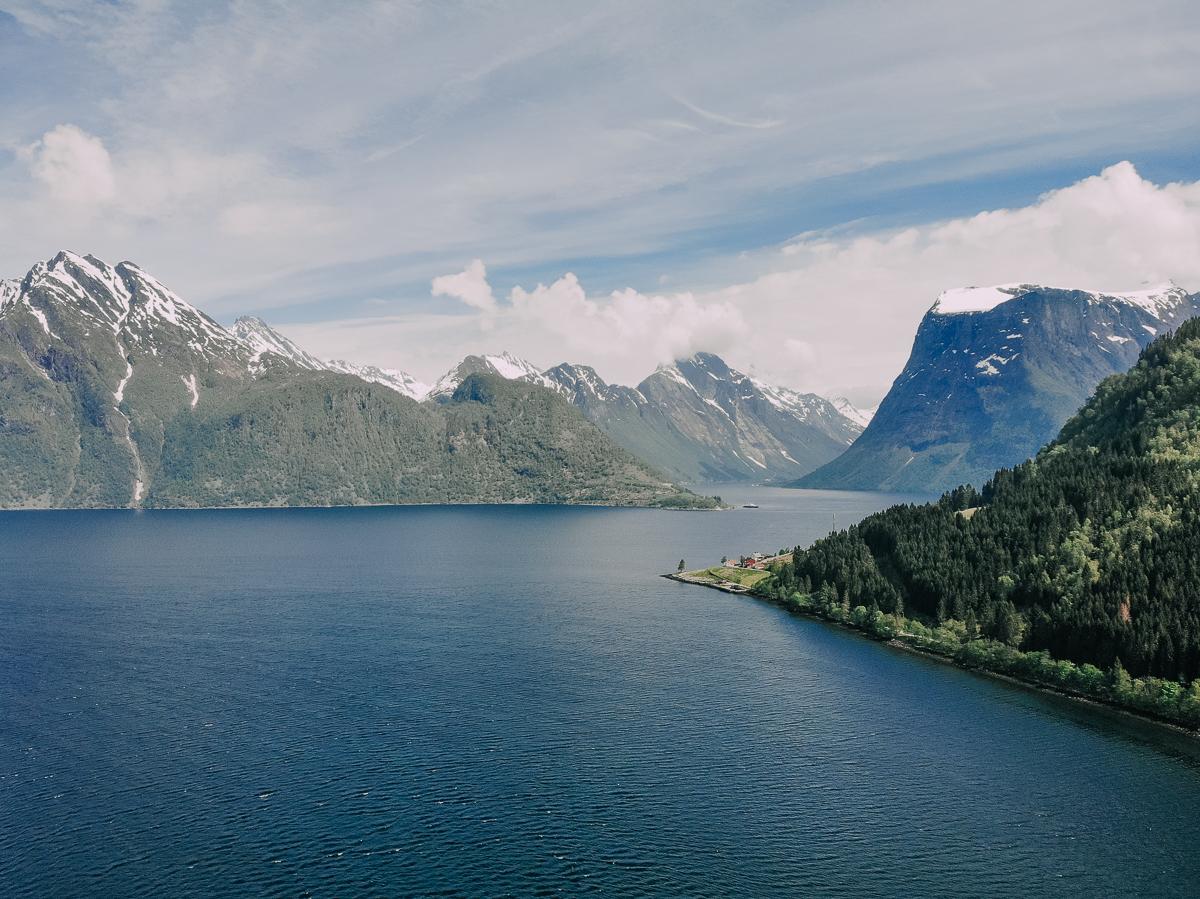 Hjørundfjord Accommodation
I stayed at the Sagafjord Hotel in Sæbø, which is a super cute little town right on the fjord.
However next time I think I'll stay at this house in the village of Urke.
Day 11: Hjørundfjord
Hjørundfjord is so incredible that I think it deserves two days, if you have the time.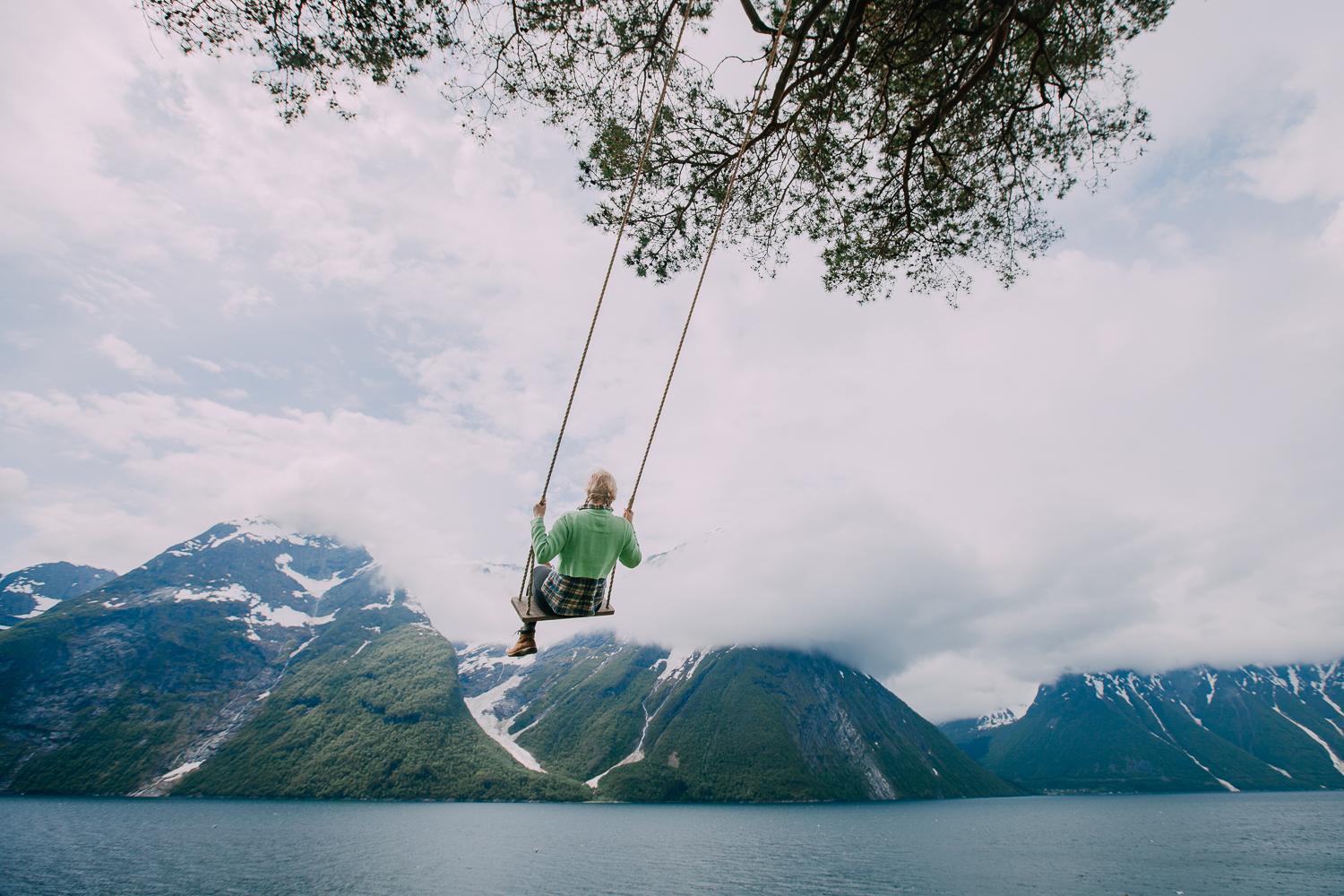 Day 12: Hoddevik Beach & West Cape
From Hjørundfjord I headed out to the west coast to see Norway's popular surf spot Hoddevik Beach. I also drove out to the West Cape, which is the westernmost point of mainland Norway. I've written more about visiting Hoddevik and the West Cape here.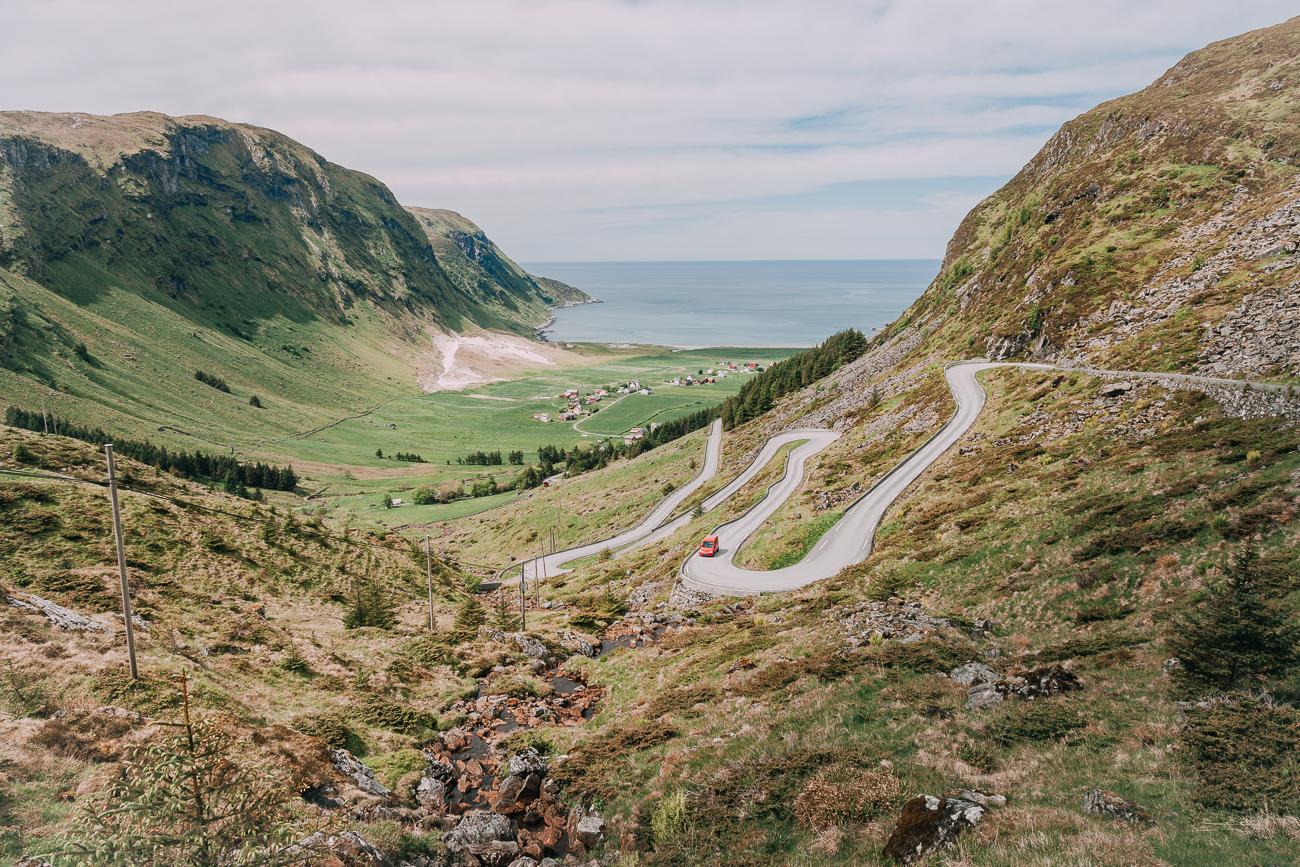 Selje accommodation
I spent the night at the Skottneset Feriesenter, in a lovely apartment right on the water. You could also spend the night by the coastal town of Selje. The Frimansbudda looks like a good budget option, and or you could stay outside of town in this beautifully designed cabin or at this yoga school.
Day 13: Kråkenes Lighthouse
You could skip this part if you're pressed for time, but after Hoddevik I continued down the coast to spend a night in the Kråkenes Lighthouse, which was a really cool experience. I wrote more about staying at the Kråkenes Lighthouse here.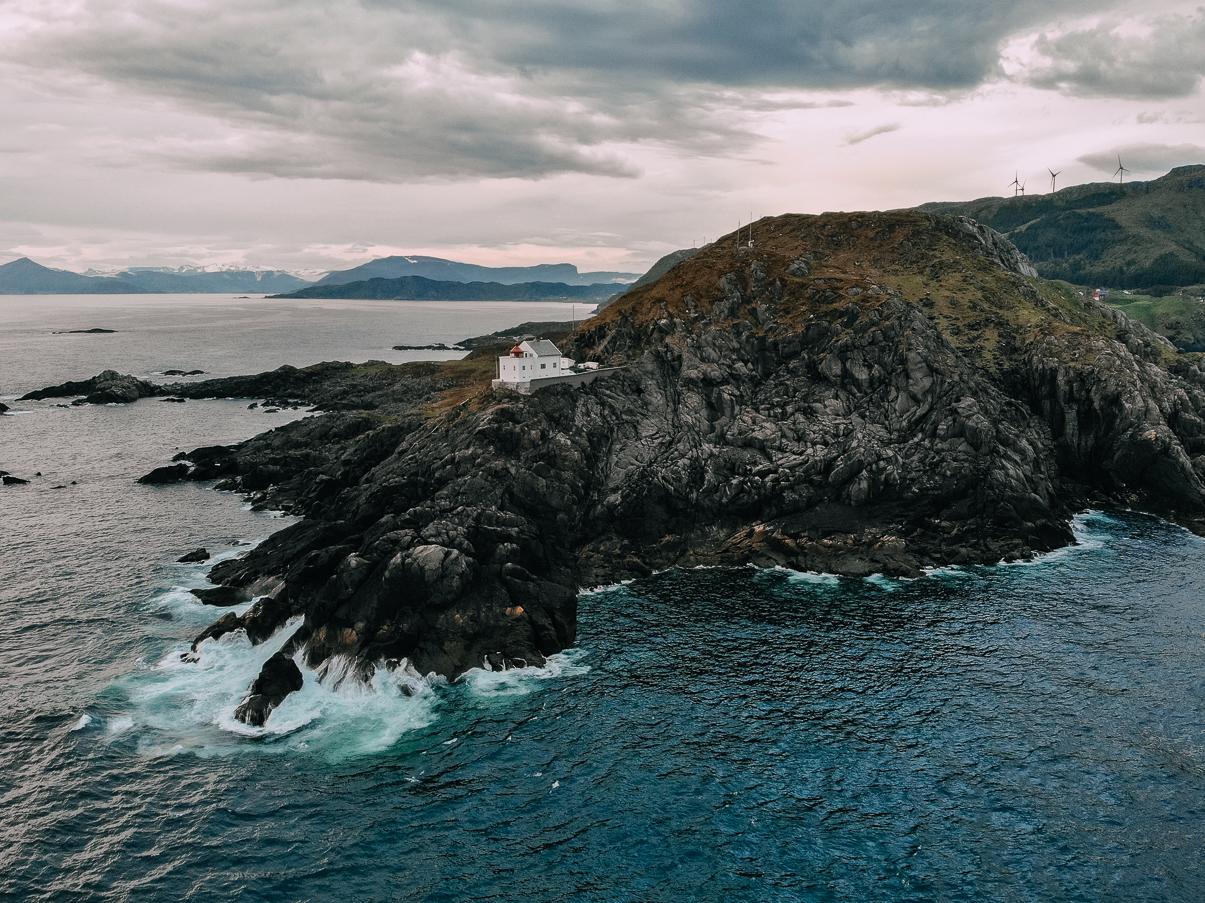 Day 14: Hjelle Hotel
You might want to look at a map and decide how to break up the journey back to Kristiansund, if that's where you rented your car. If you want to stay at another historic hotel I'd recommend spending the night at the Hjelle Hotel. The drive from the Kråkenes Hotel through Stryn to Hjelle is so, so beautiful.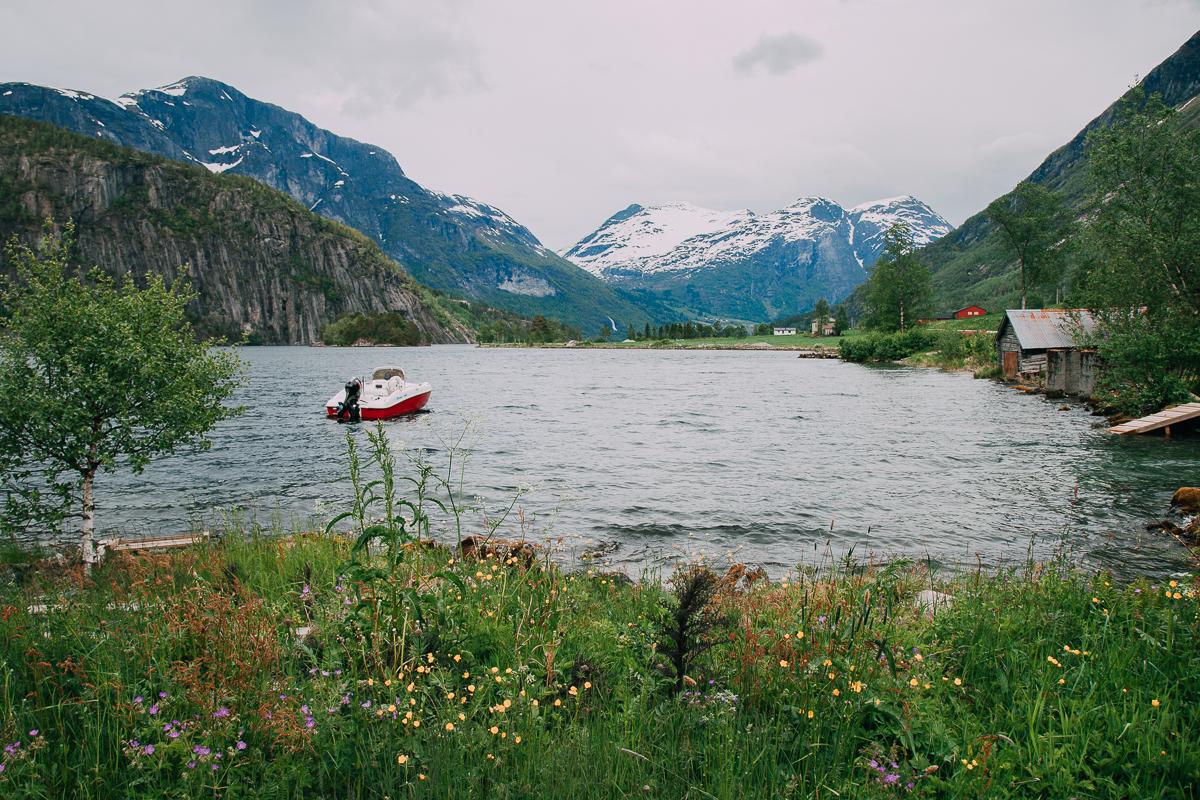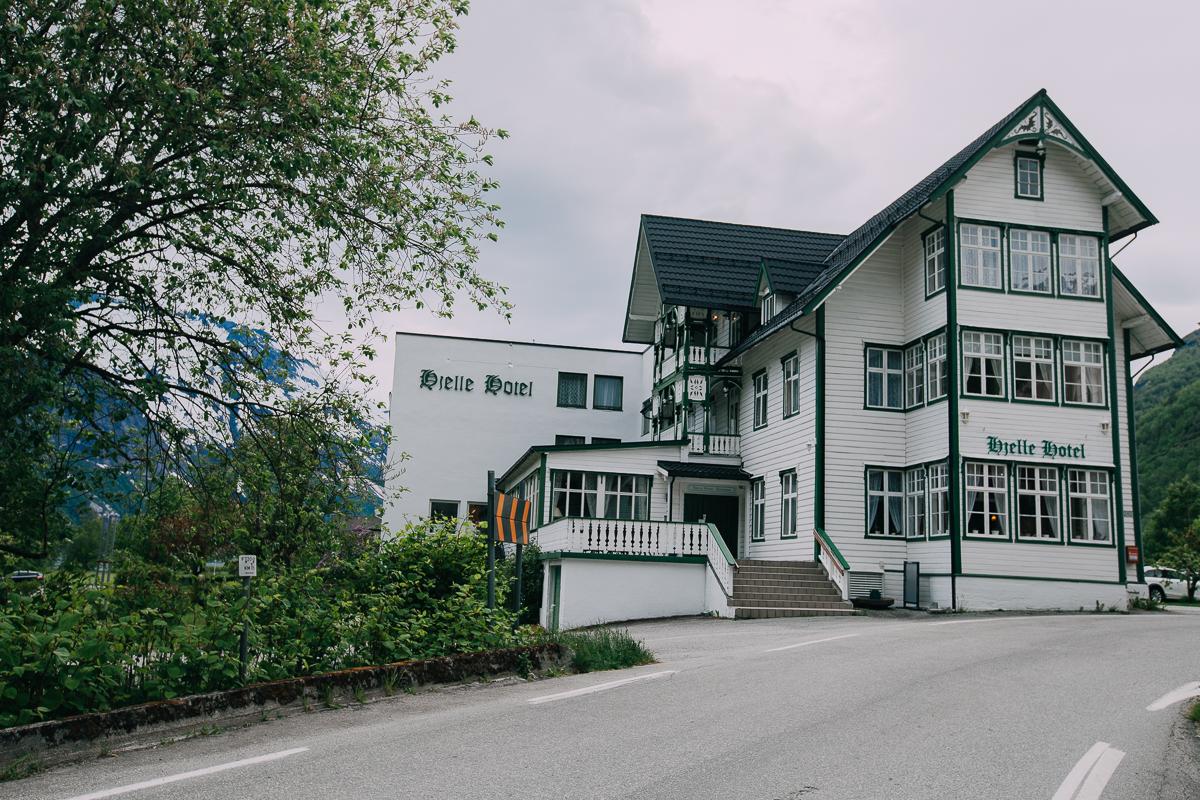 Day 15: Kristiansund/Oppdal
If you rented your car in Kristiansund, today you can return to Kristiansund, and then either fly from Kristiansund to Oslo, or get the boat back to Trondheim and fly out there. The drive to Kristiansund takes about five hours, but you could break it up by Geirangerfjord or in Stranda, if you want to spend more time around the fjords.
Or if you rented a car from Trondheim and want to take three weeks for your trip you can continue up to Oppdal. I spent the night at the Oppdal Gjestetun Hotel, which I mostly chose for the location but it was perfectly fine, and budget friendly.
Day 16: Oppdal to Hitra
Again, you can skip this if you don't have time, but if you want a quiet coastal escape after lots of driving, I recommend heading to Hitra! I had originally planned to stay here two nights, but I loved Hitra so much that shortly after arriving I decided to extend my stay an extra night.
I wrote more about my visit to Hitra here.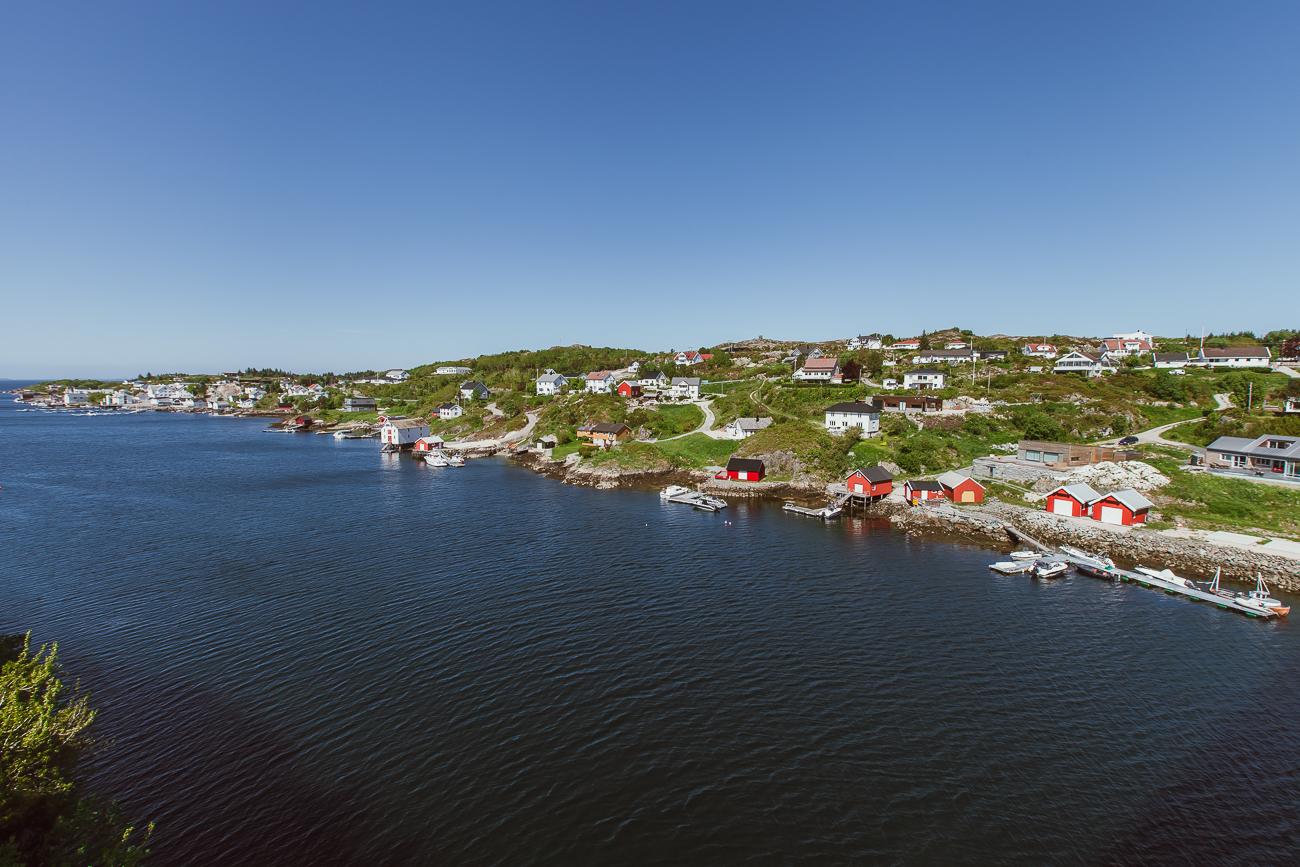 Hitra Accommodation
I stayed at this cottage on Airbnb, which is enormous and even has a jacuzzi.
Days 17 – 18: Hitra
If you have the time, spend a couple more days on Hitra, exploring the surroundings, fishing in the sea, or just relaxing on your cabin deck.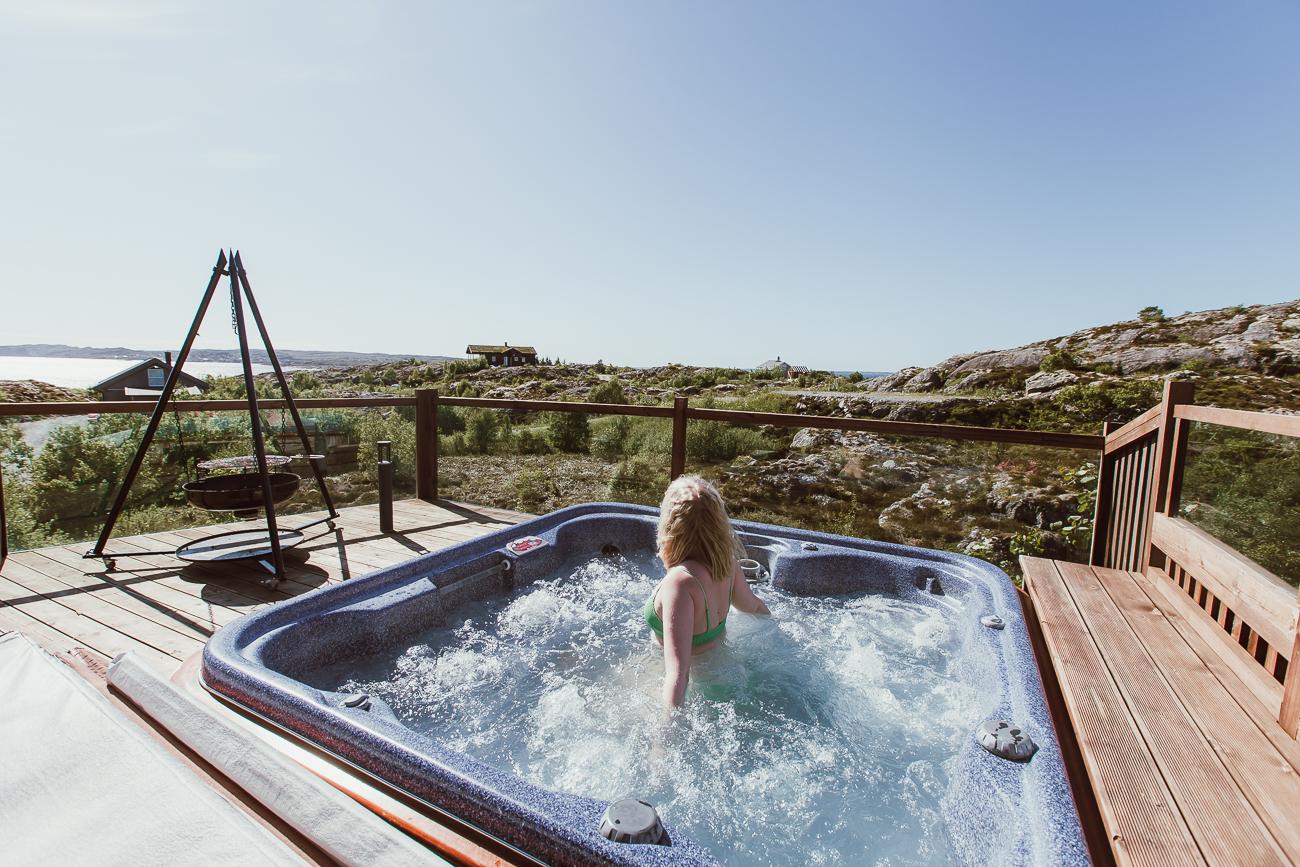 Day 19: The Golden Road
From Hitra you could return to Trondheim, or you could drive about an hour and a half north of Trondheim and spend a night or two along The Golden Road (also called The Golden Detour, or Den Gyldne Omvei in Norwegian). I mostly went here to write about it, but if you're a big foodie or into art galleries and local distilleries, this could be the perfect way to finish up your trip.
I've written about visiting The Golden Road here.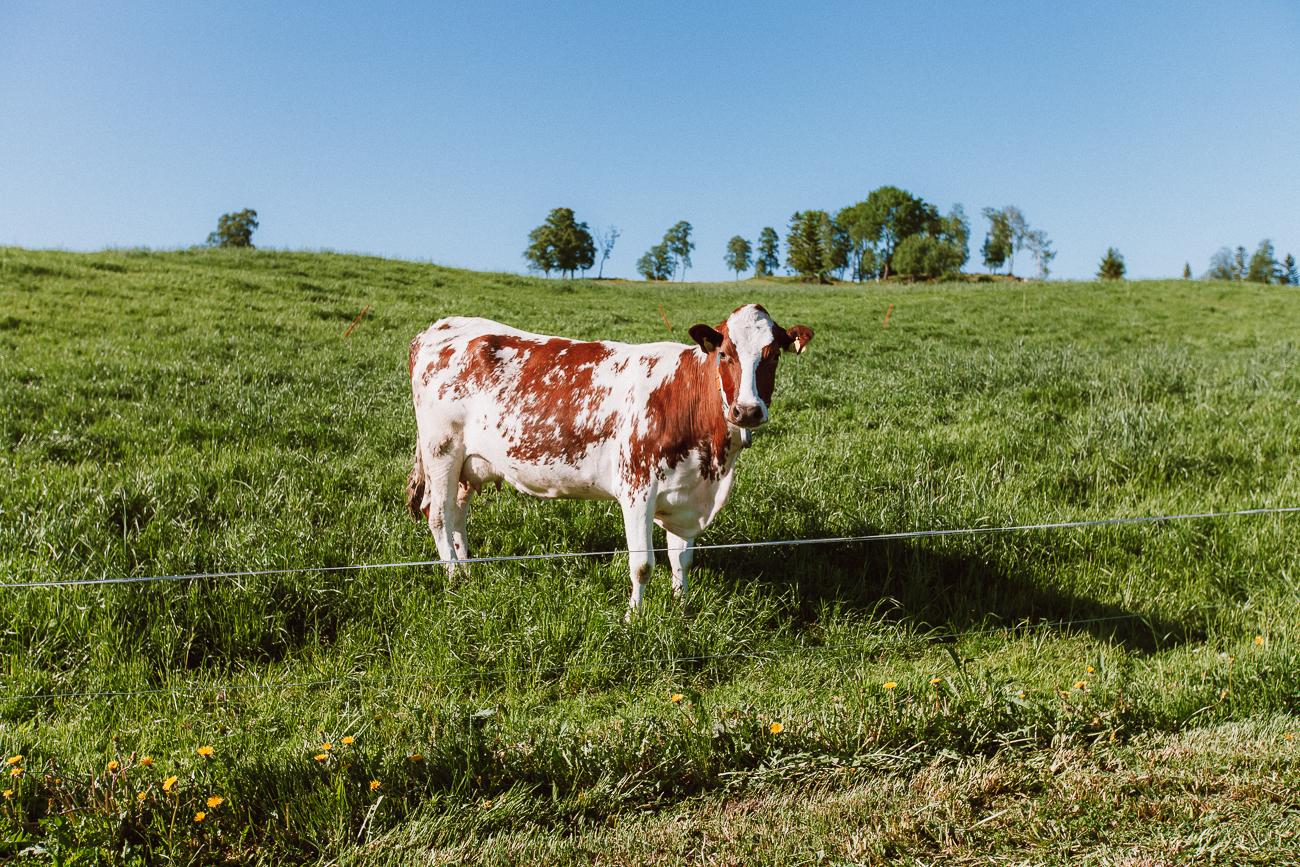 Golden Road Accommodation
The Saga Hotel Inderøy and Oldefars Gjestehus both look super cute, but I ended up booking two nights at Husfrua Farm Hotel, which is on a small family-run farm, in a farmhouse from 1867, built by the great-great-grandfather of the current owner.
Day 20: The Golden Road
Take today to explore The Golden Road's galleries, shops, distilleries, and farm-to-table restaurants.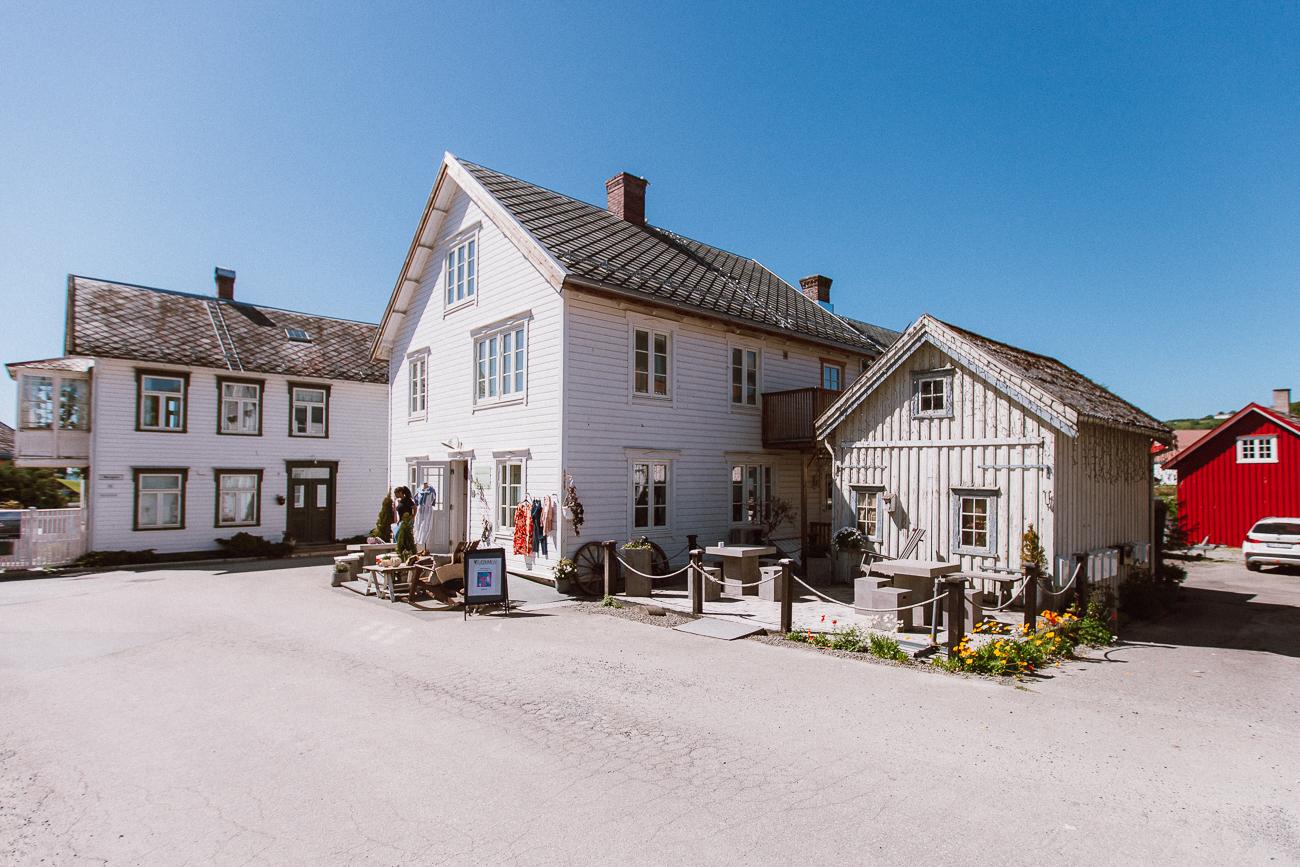 Day 21: Trondheim
Today you can return to Trondheim to get your flight or train home!
Of course as I was living in Mosjøen, I instead drove farther north and spent a couple of nights at this lovely Airbnb outside of Rørvik, before finally driving along the Helgeland Coast back to Mosjøen.