The actual inspiration for my two week turned four week (whoops) road trip around Norway was wanting to explore more of the northwestern fjords in Norway. So while I loved my city time in Kristiansund and Molde, I was excited to spend the rest of my trip along some of Norway's most beautiful fjords. And first up was Romsdalsfjord!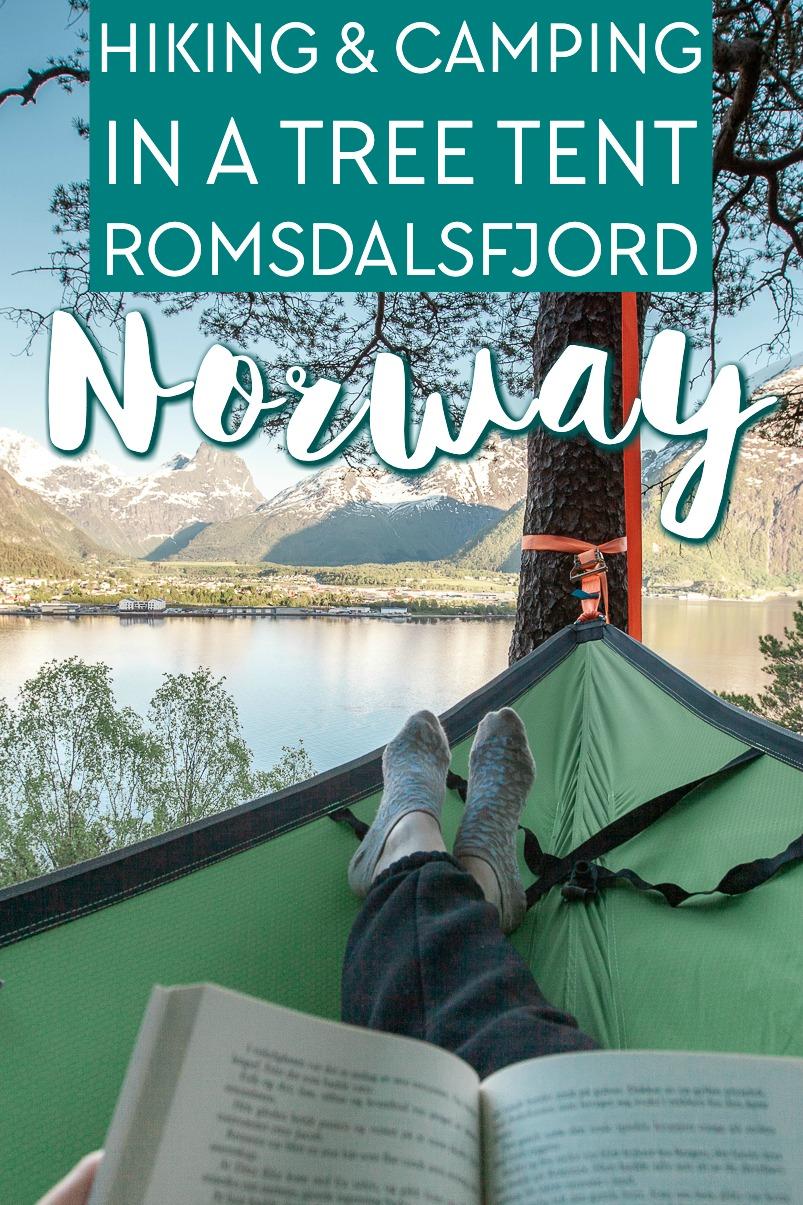 Southern Norway Guide!I've gathered all my best advice for planning an incredible trip through southern Norway (from the far south up to Trondheim) in a 93-page ebook covering my top recommendations for places to visit (both on and off the beaten path), the best times of year to visit, how long to visit for, the best accommodation choices, transportation, what to eat, what to pack, and a sample itinerary that covers my personal favorite route through the south.
Molde's surrounding landscape is already stunning, but somehow the views managed to keep getting more and more beautiful as I made my way down across Fannefjord and Langfjord into Romsdalen.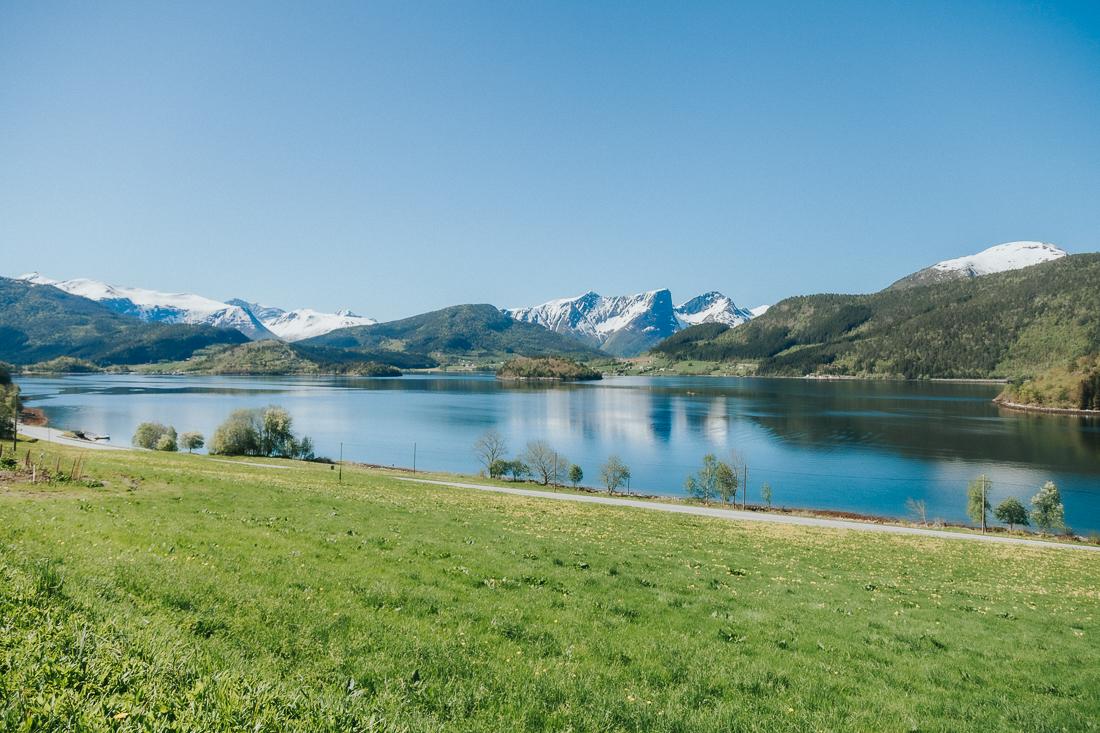 I had booked a night in a tree tent along Isfjorden, a branch of Romsdalsfjorden, that I had actually found on Airbnb. But since the drive here from Molde wasn't too long, I had asked my Airbnb host for recommendations for a nearby hike so that I could spend the day in the mountains. He recommended Tarløysa and wow, what a hike.
I filmed a bit of my Tarløysa hike, as well as my stay in the tent here:
What I especially loved about Tarløysa was that there were very few trees, so I had stunning views pretty much the entire way up the mountain. Actually I didn't even make it to the very top, because there was still quite a bit of snow, but luckily that didn't matter too much.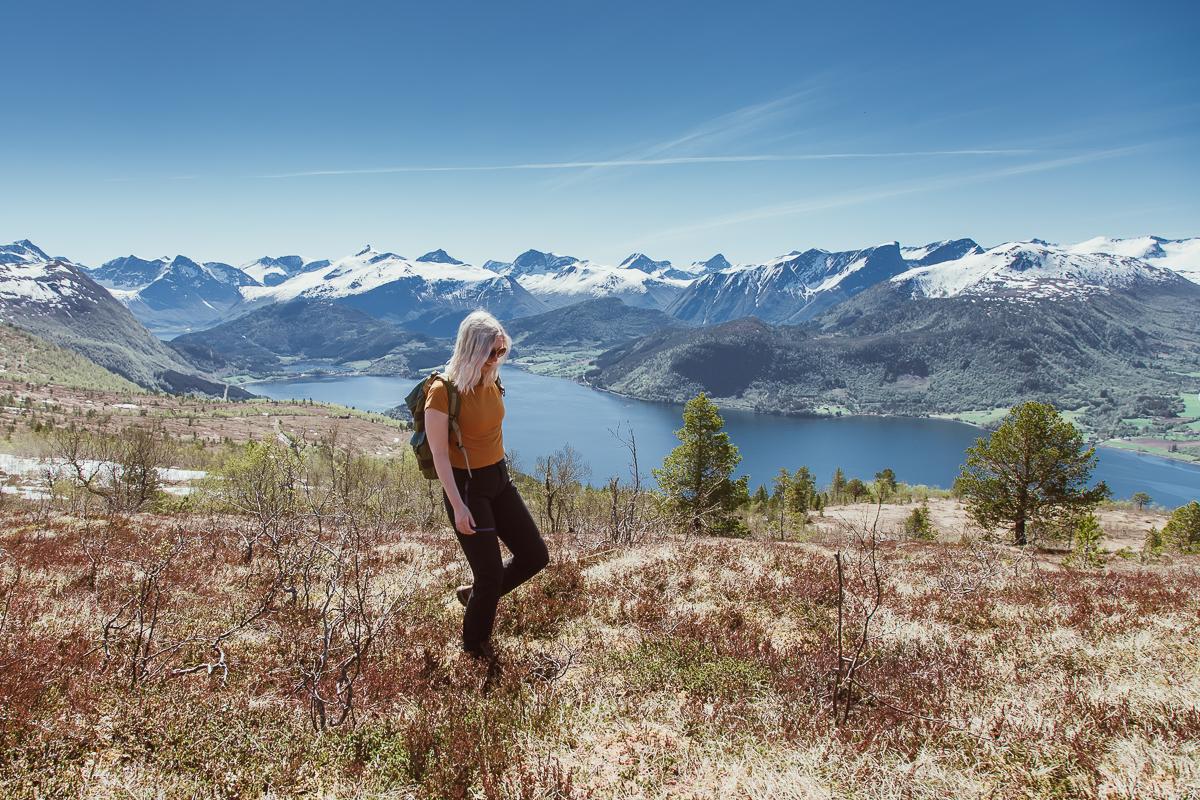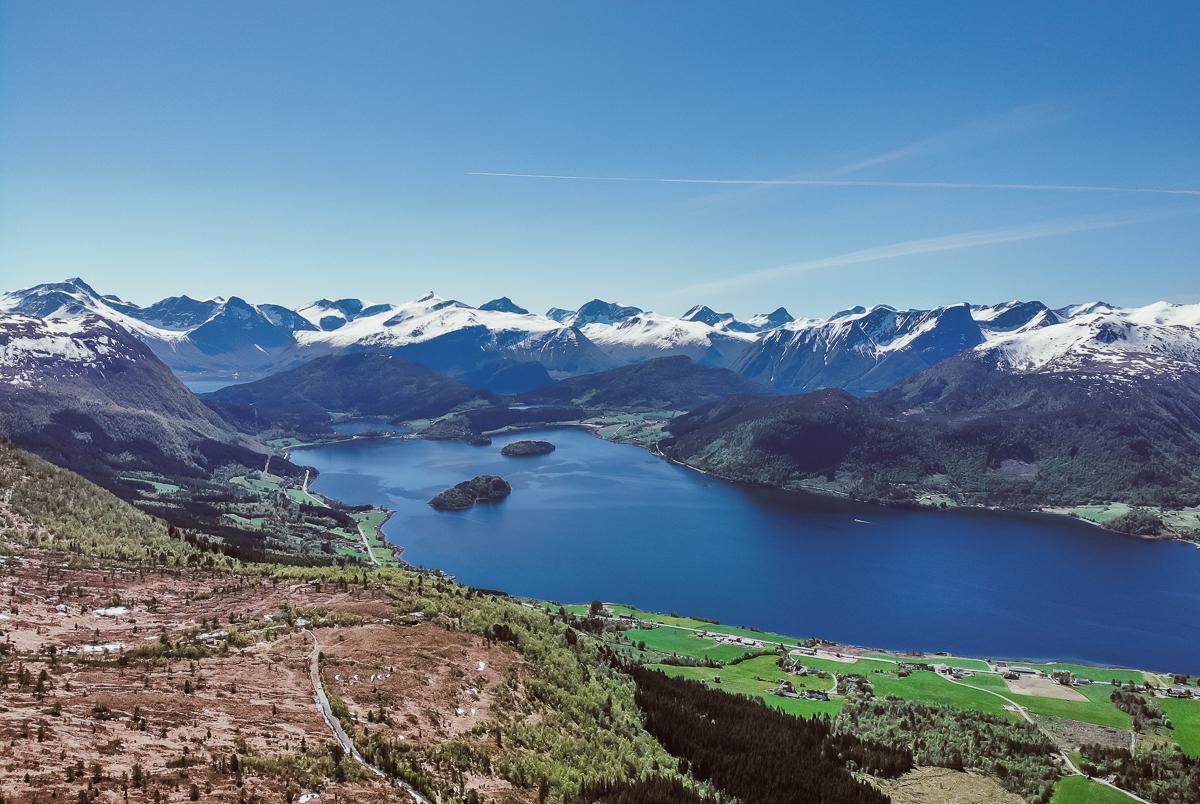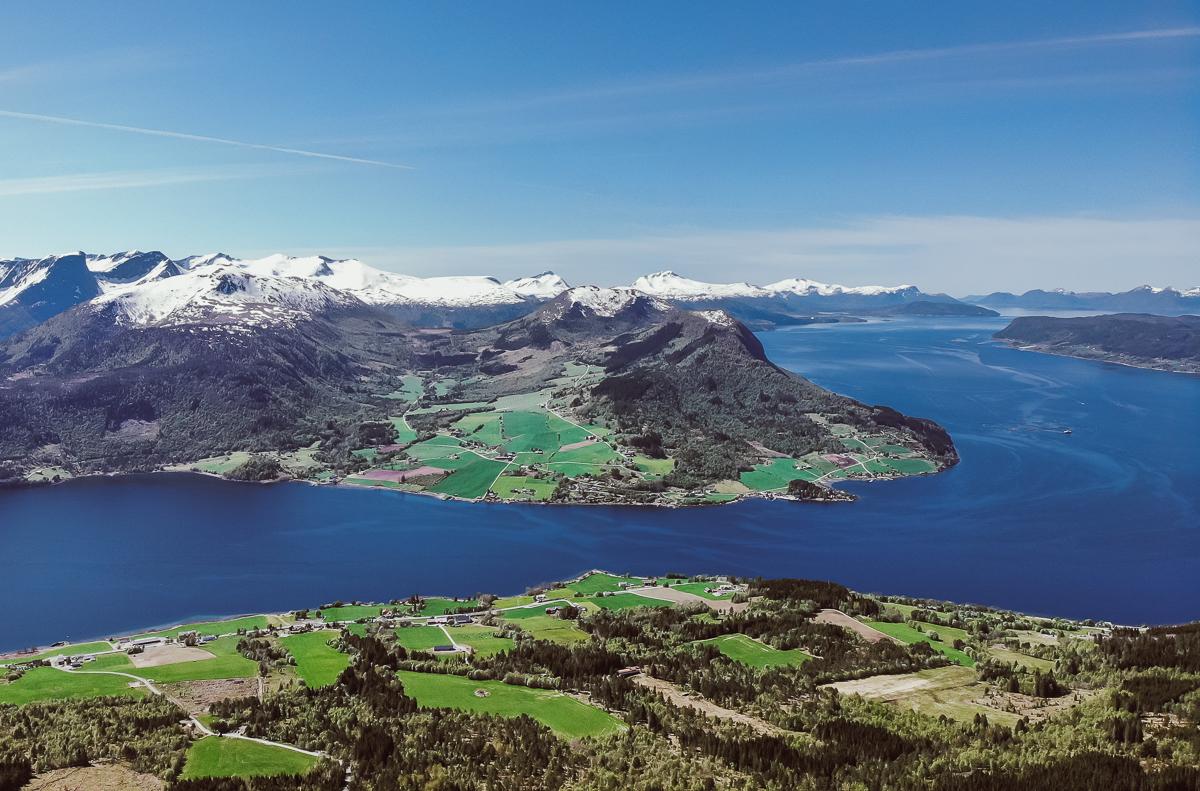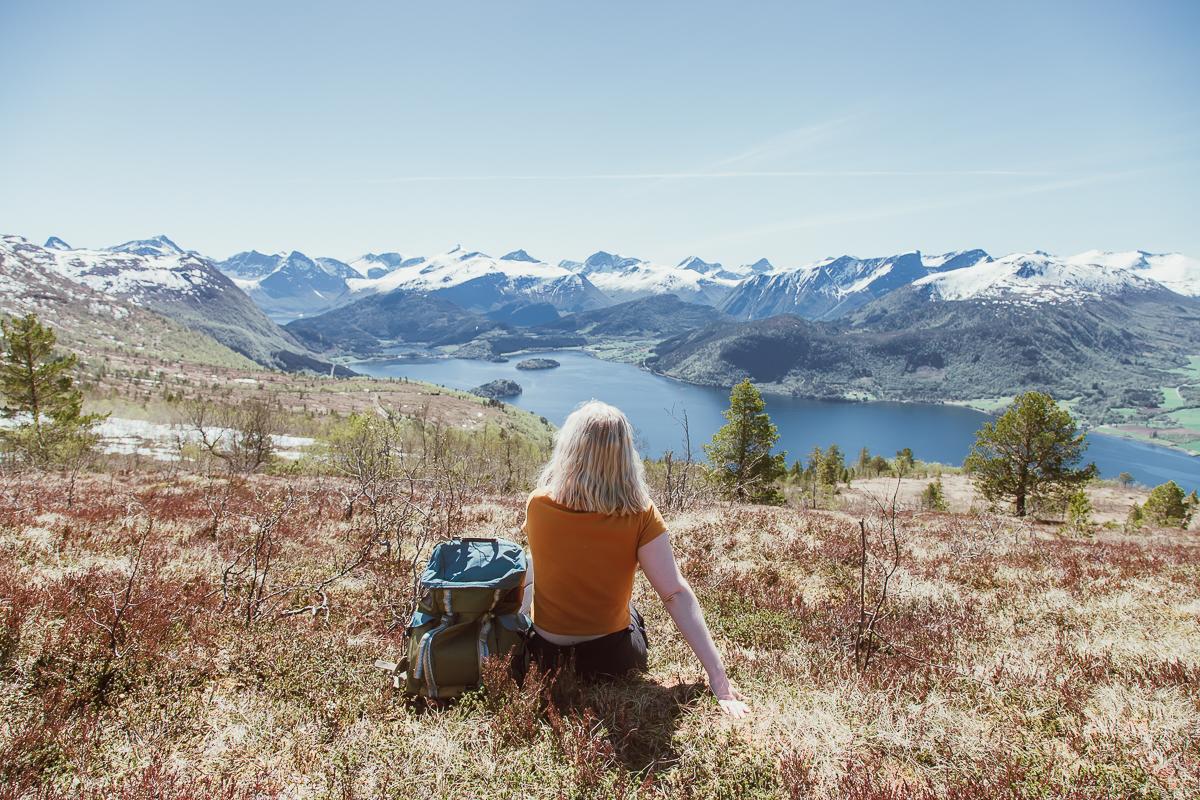 This was also possibly the first time hiking in Norway that I felt too hot. It was such a hot day! But that was good news for my night of camping, as usually when camping in Norway the nights get super cold.
As I said, I had randomly found a tree tent camping site on Airbnb and wasn't exactly sure what to expect, but it sounded like a fun adventure so I went ahead and booked it.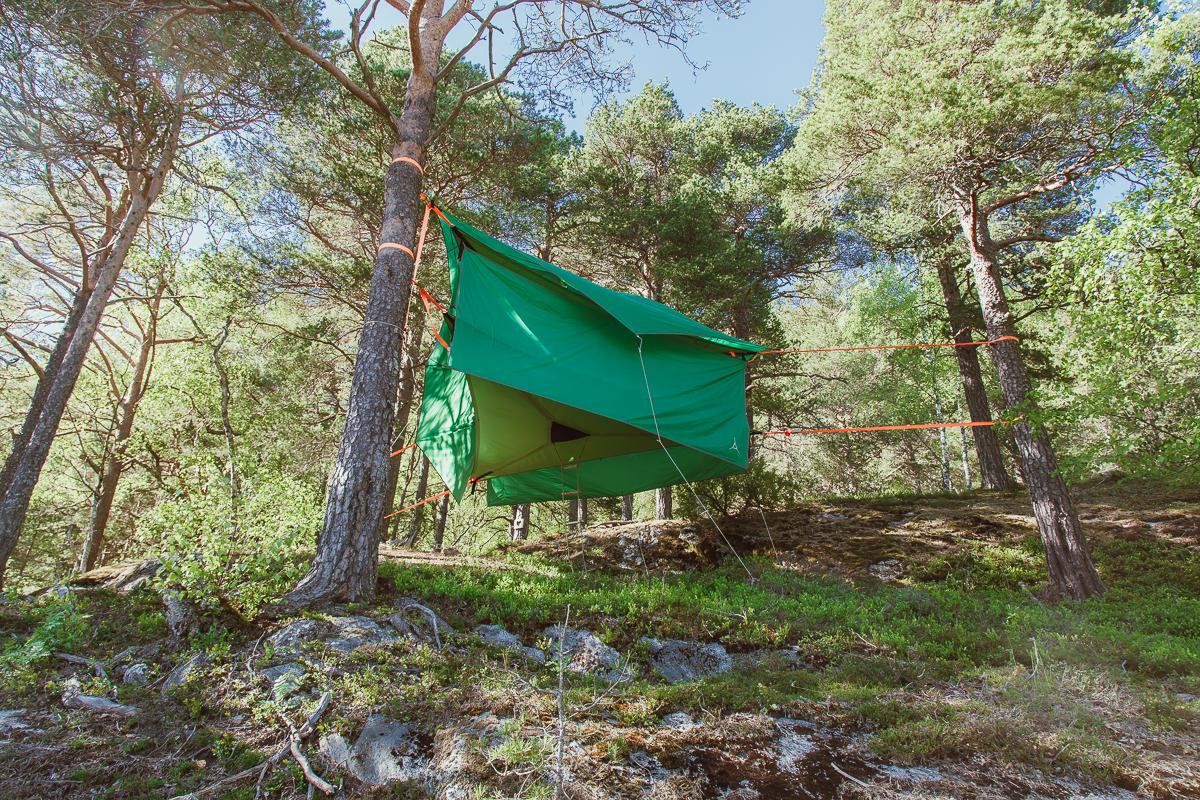 The campsite was on Isfjorden, which wasn't too long of a drive from Tarløysa. When I arrived I called the host, who was out of town, and he walked me through making adjustments to the tent, which I crossed my fingers that I was doing correctly so I wouldn't come tumbling to the ground the in the middle of the night. And don't worry, I didn't!
The tree tent had two levels. The lower served as a sort of living room for the daytime, and I took down the walls so that I could have a view of the mountains and fjord below. And really, what a view.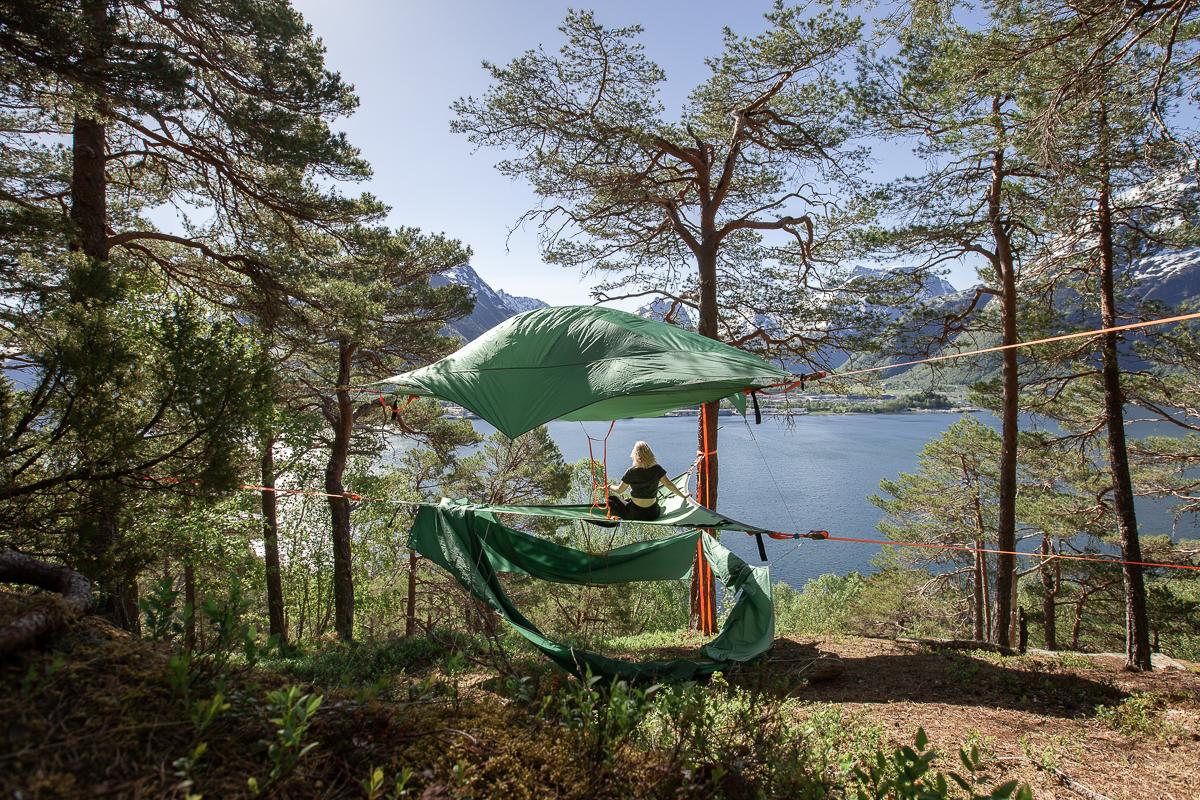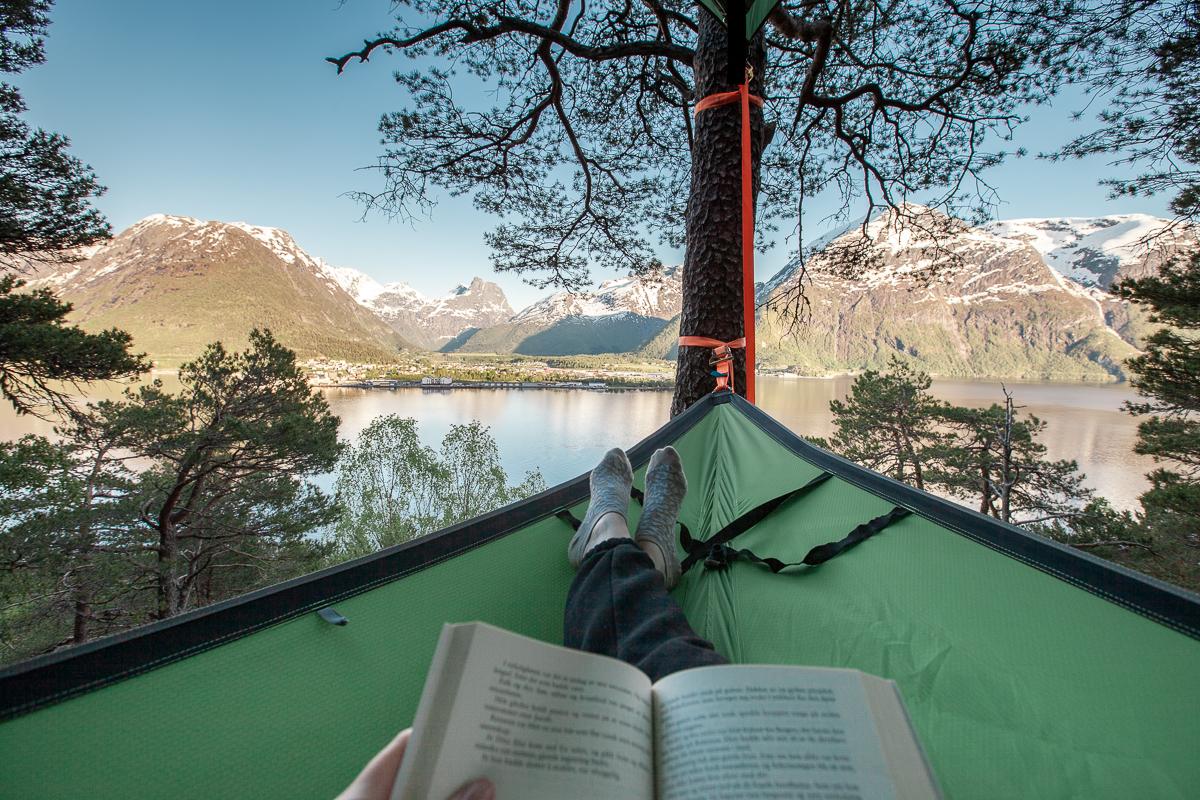 And then I slept in the top level, which was enclosed like a normal tent. Well, it felt like a normal tent until I peeked through the walls and looked down – the top level was really high! It was also super comfortable.
I'd say sleeping in a tree tent is a lot more comfortable than a normal tent, and probably a bit warmer since I was up off of the cold ground. It's also a lot more comfortable than sleeping in a hammock, as it's suspended from three corners, so it's much more flat than a traditional hammock.
Does it sound like I'm trying to sell you a tree tent? Actually I'm really just trying to justify buying one myself. I'm definitely tempted, though not sure how well I could manage setting it up all on my own. Plus I'm not sure any other campsite could compare to this one with its mountain and fjord views. Honestly I was so incredibly sad to leave – this was definitely one of the most beautiful spots I've ever slept.
So maybe instead of buying my own tree tent I should just keep coming back to this spot.
And then from Isfjorden I made my way to Øye, where I had booked a stay at the fanciest hotel of my trip, the Hotel Union Øye, which seemed appropriate after spending a night sleeping outside. You can read about my stay in Øye here.