I've actually already shared a one week Norway itinerary featuring Kristiansund, even though I hadn't visited the city since I was little. Why? Because Kristiansund is that special!
Okay I mostly included it because you can get to Kristiansund both by the express boat from Trondheim or the Hurtigruten, which makes it a great option if you're traveling Norway on public transport. However during my visit a couple weeks ago I realized that Kristiansund is also a great addition to your Norway road trip.
First of all, Kristiansund is conveniently located right by the start of Norway's famous Atlantic Ocean Road.
And then the Atlantic Ocean Road takes you down to some of Norway's most beautiful mountains and fjords.
But prime location aside, Kristiansund is also a lovely city in its own right. I loved the colorful wooden houses, seaside views, and laidback vibes.
Kristiansund is a city of about 24,000 people, so you can get a nice feel for it in just a couple of days, but as a stop on the popular Hurtigruten cruise, there is a lot here for tourists to enjoy.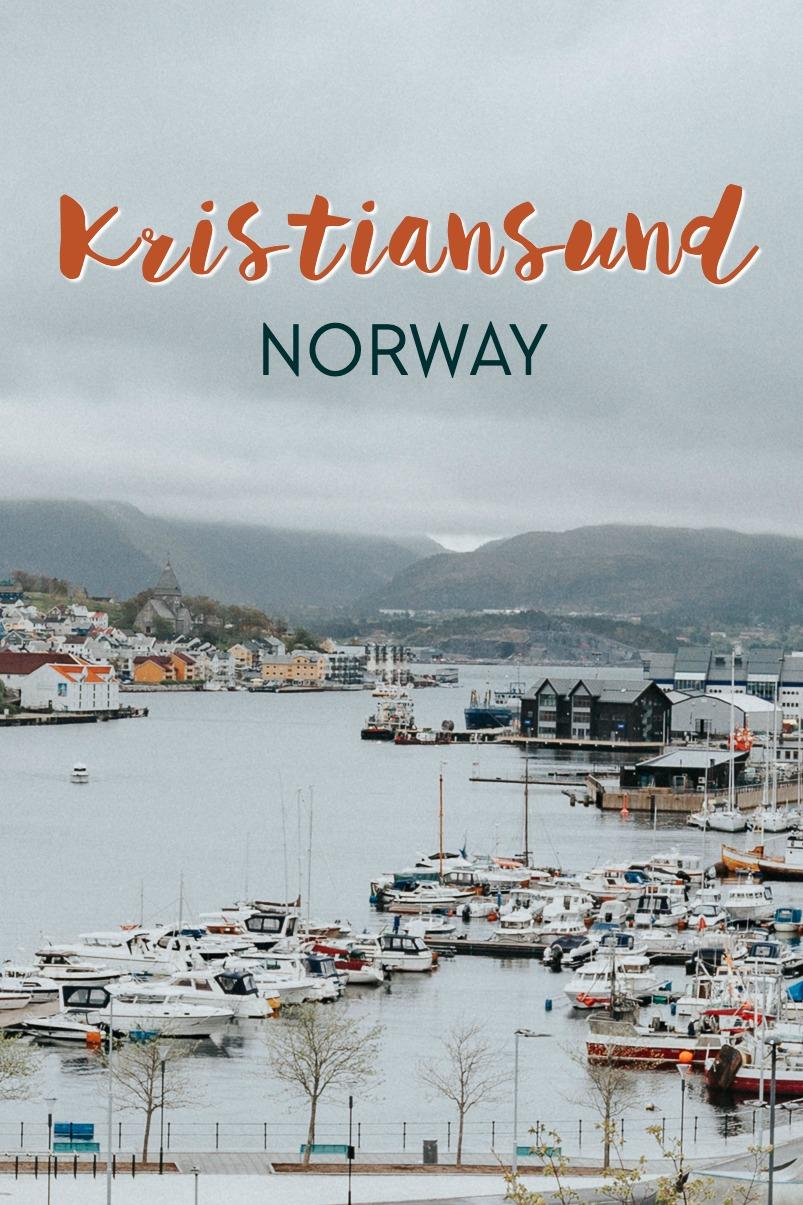 Southern Norway Guide!I've gathered all my best advice for planning an incredible trip through southern Norway (from the far south up to Trondheim) in a 93-page ebook covering my top recommendations for places to visit (both on and off the beaten path), the best times of year to visit, how long to visit for, the best accommodation choices, transportation, what to eat, what to pack, and a sample itinerary that covers my personal favorite route through the south.
Things to do in Kristiansund
If you're coming to Kristiansund by the express boat from Trondheim or Hurtigruten cruise don't worry, you definitely don't need a car to enjoy the city.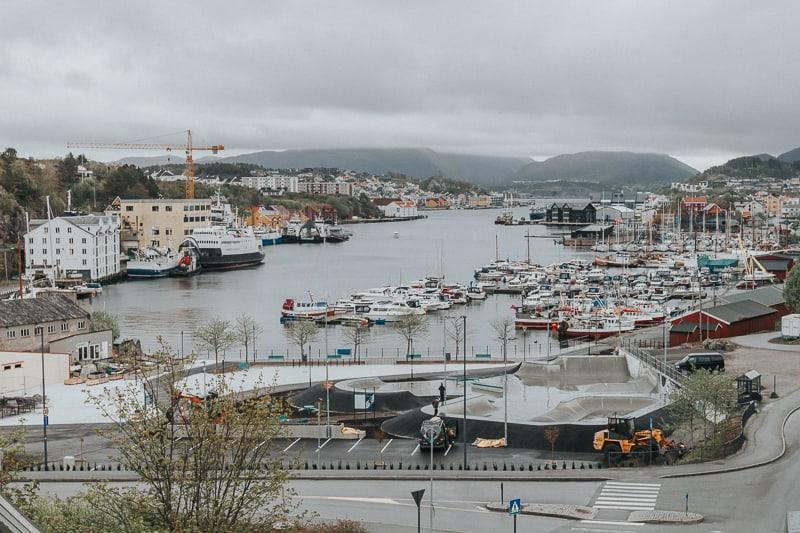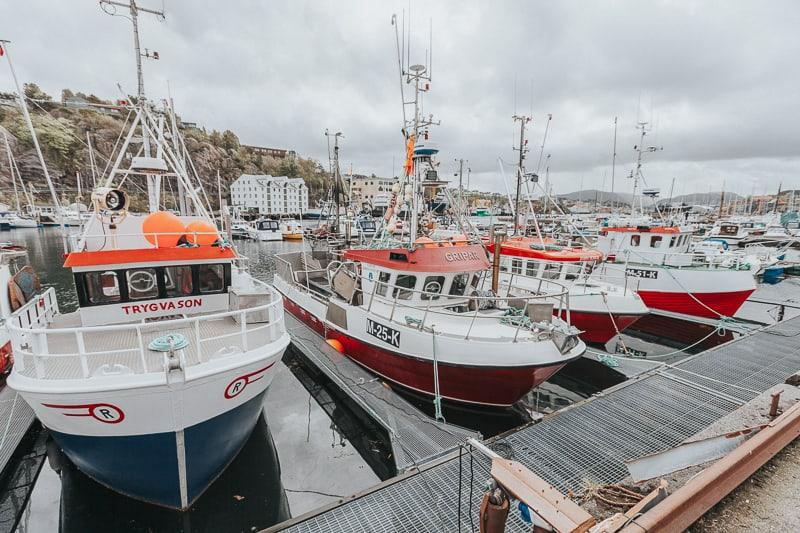 Walk around Gamle Byen (the old town)
Just make sure to walk across the bridge from the new town center to the old town, as that's where you'll find the prettiest old wooden houses. Though Kristiansund was heavily bombed in World War II, so a lot of the city had to be rebuilt.
Honestly simply walking around was probably my favorite part of visiting Kristiansund, partly because I was really lucky with the weather, but also because downtown Kristiansund (on both sides of the bridge) has a nice, friendly vibe.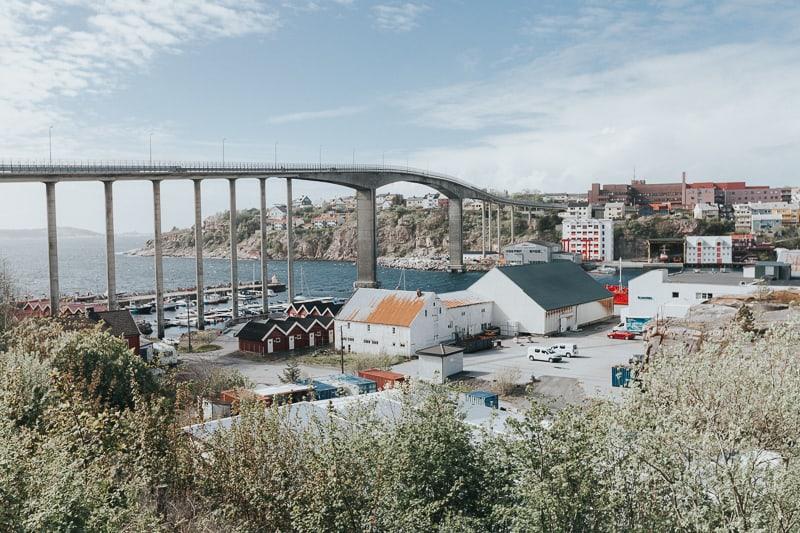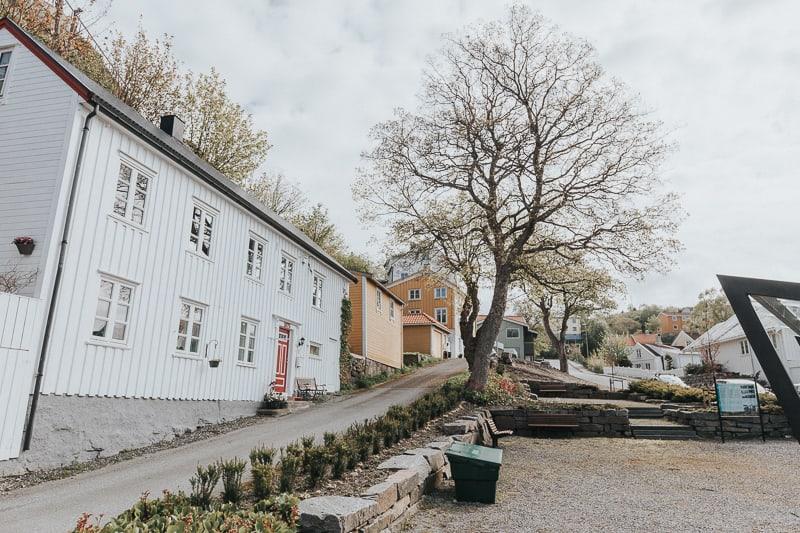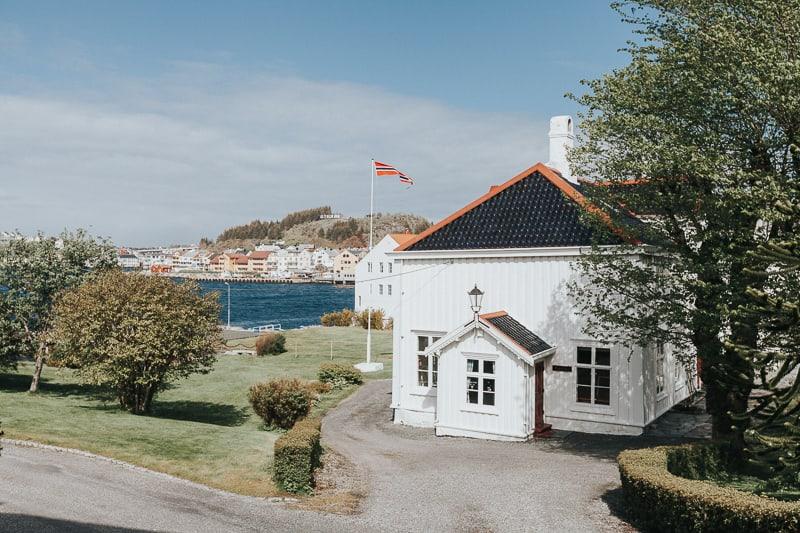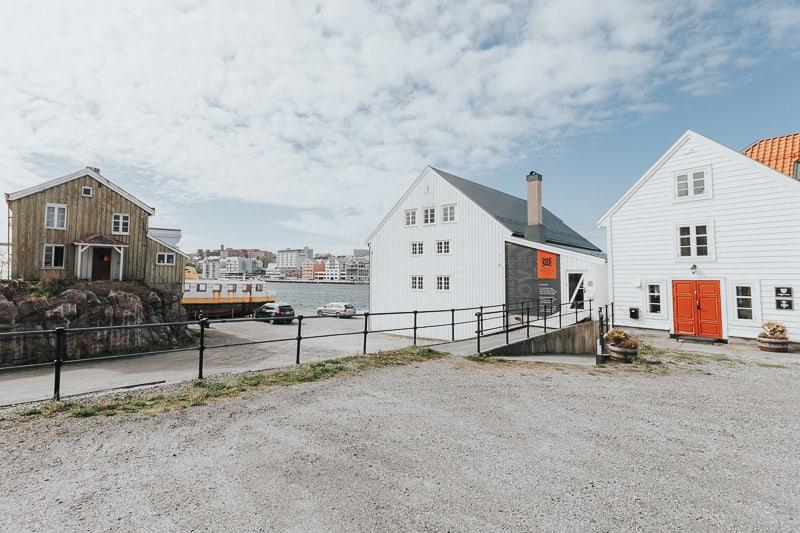 I had lunch at Dødeladen Café, in the heart of the old town, but to be honest the food was not great. I ordered fresh shrimp and was given a basket of half frozen shrimp and two hard slices of stale bread. I did check online reviews after to see if I had just been unlucky, and most said that the food used to be good but now is not. However it's a cute spot, so might still be worth stopping by for a drink, just order food there at your own risk.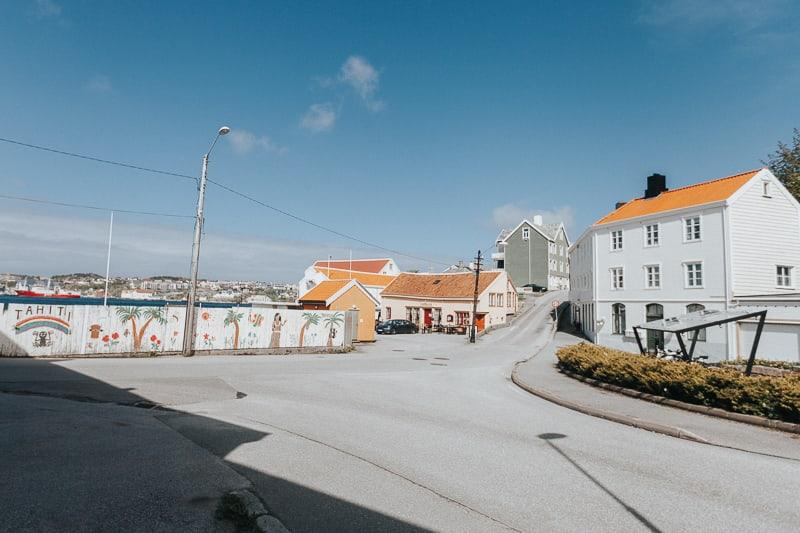 Plan A
While I didn't love the food at Dødeladen, I did enjoy my meal at Plan A, a café on the other side of the bridge in the city center.
The Norwegian Klippfisk Museum
The museum was closed when I visited, but it was still interesting to see the old wharf where it's located, which used to be used for making clipfish, a type of dry, salted cod and key industry in the building up of Kristiansund. All I really know about clipfish is that it's used in bacalao in Norway (and is delicious!) so I probably should go back to the museum to learn more about it.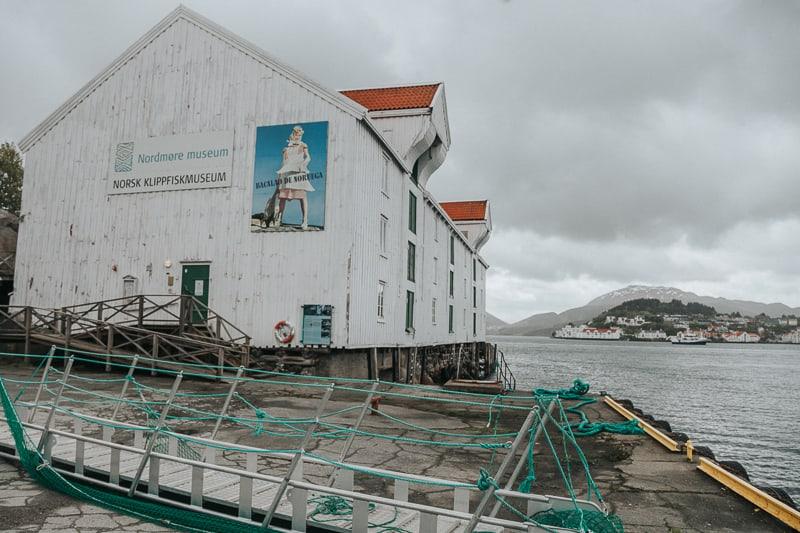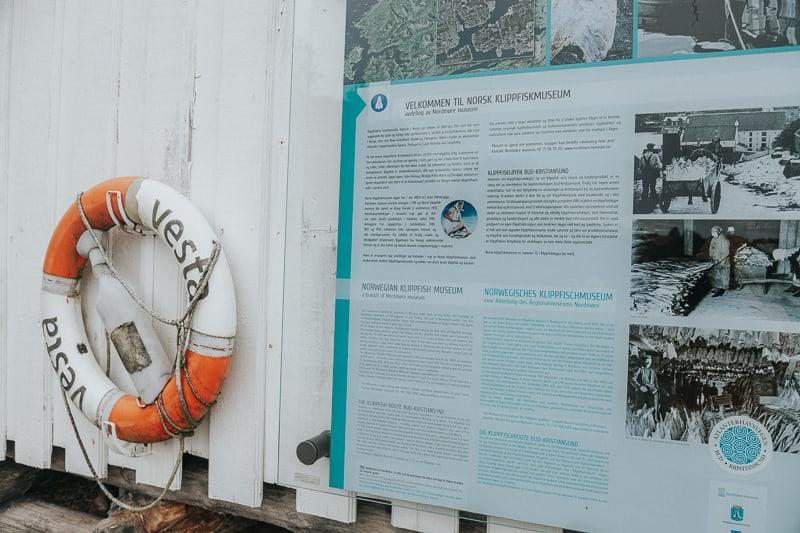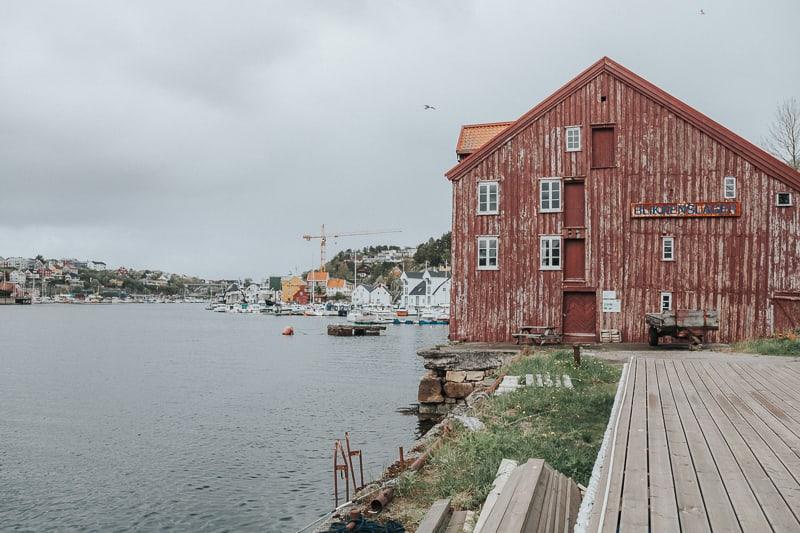 Mellemværftet shipyard
I sort of stumbled on Mellemværftet while walking along the harbor downtown. Here you'll find lots of new boats having work done, as well as remnants from older vessels, including pieces of a few boats from the 19th century. There are also some signs set up detailing the history of the shipyard here.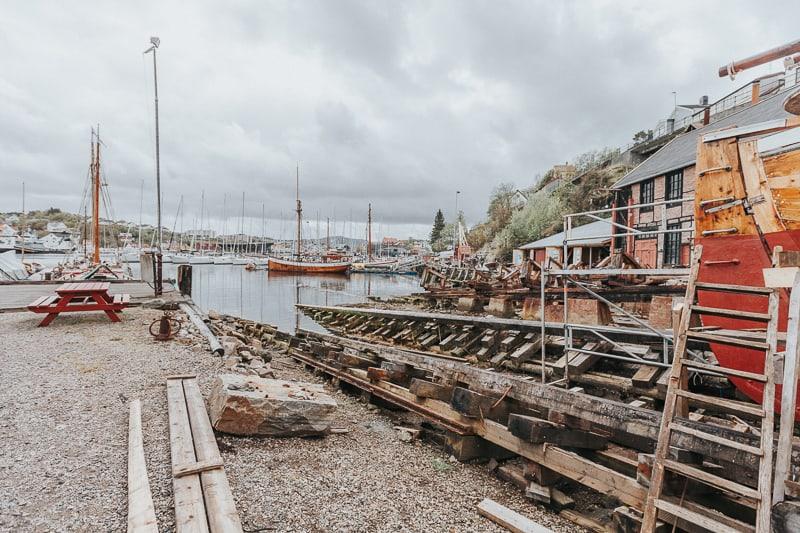 SMIA Fiskerestaurant
And then down the street from Mellemværftet you'll find SMIA Fiskerestaurant, which I didn't actually eat at but was told is a great choice for traditional fish dishes, including clipfish, of course.
Drive the Atlantic Ocean Road
Even if you're not on a road trip, it might be worth renting a car to drive down the Atlantic Ocean Road, which is widely considered one of Norway's most scenic roads. The route begins just a thirty minute drive from Kristiansund, so if you have the time and a driver's license you might want to check it out for yourself and see what all the hype is about! I've written about driving the Atlantic Ocean Road here.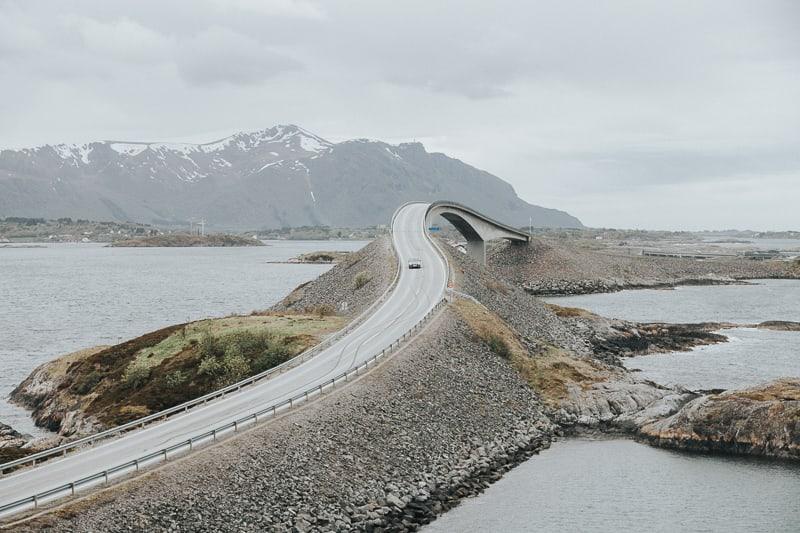 Take a detour to the Kvernes Stave Church
And if you're heading from Kristiansund down the Atlantic Ocean Road, you might also want to take a detour down to the Kvernes Stave Church.
Now, this certainly isn't the most impressive stave church I've seen in Norway, and if you've already visited the Heddal Stave Church in Notodden or the Fantoft Stave Church in Bergen, then you can probably skip this one. But if you haven't seen a Norwegian stave church yet, then I'd say it's definitely worth the slight detour – plus the drive down here along the coast is beautiful.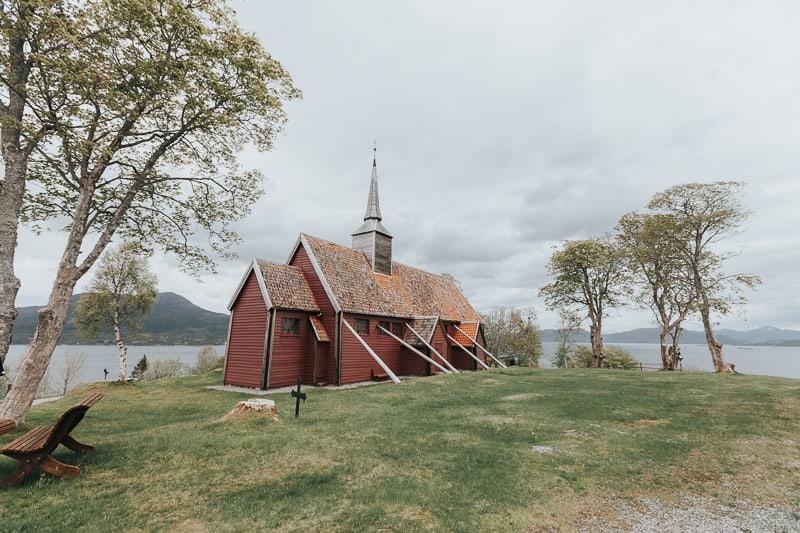 Where to stay in Kristiansund
I stayed at the Thon Hotel Kristiansund, which I loved. Like, I'd rate this one of my favorite hotels of my entire three week road trip. So yes, this would definitely be my top choice for a stay in Kristiansund.
I had their standard double room, which was right on the water with views of the sea out all of the windows. If you had told me I was on a boat I would have believed you.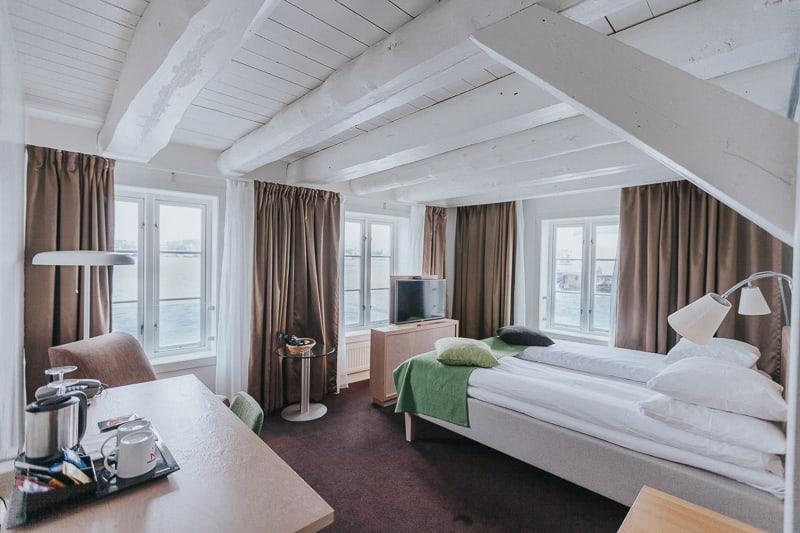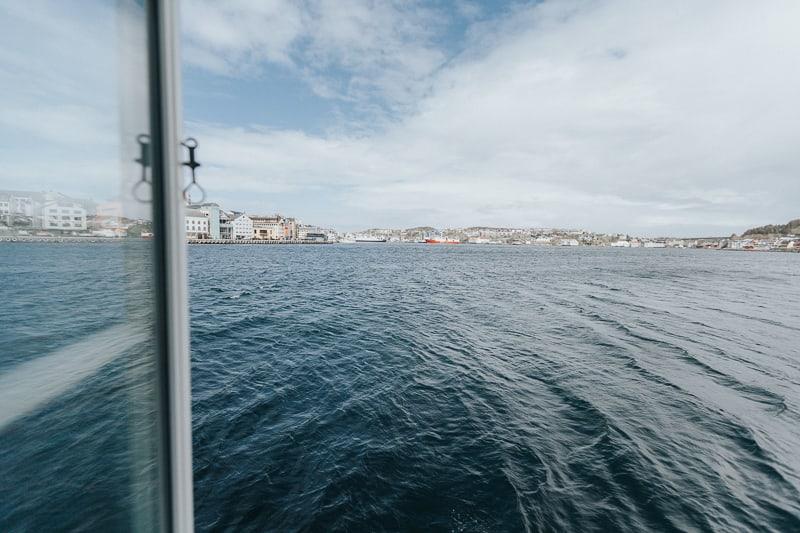 This was right in the old town, which was my favorite area in Kristiansund, though there's also a Thon Hotel on the other side of the bridge in the newer downtown area, the Thon Hotel Storgata, which might be a better option if you're arriving by boat and won't have a car (though both are walkable from the harbor).