A few months ago I started writing a blog post about the most beautiful fjords in Norway, but while compiling my list I realized I had never visited what I have heard many Norwegians refer to as Norway's most beautiful fjord: Hjørundfjord. Obviously I had to go!
And that's pretty much how my four week road trip was born. There were a bunch of other places I wanted to visit in southern Norway before moving even farther north later in the summer, like Røros and the Atlantic Ocean Road, but most of all I wanted to drive around all of the fjords and find out which really is the most beautiful.
So what did I find out?
I mean, there are so many beautiful fjords in Norway that it would probably be impossible to judge which is the most beautiful, but I actually do think Hjørundfjord is my new favorite. Of course a lot of that was due to the amazing weather I had while visiting, as well as the wonderful people I met and cute villages I visited, all of which contributed to quite the incredible fjord trip.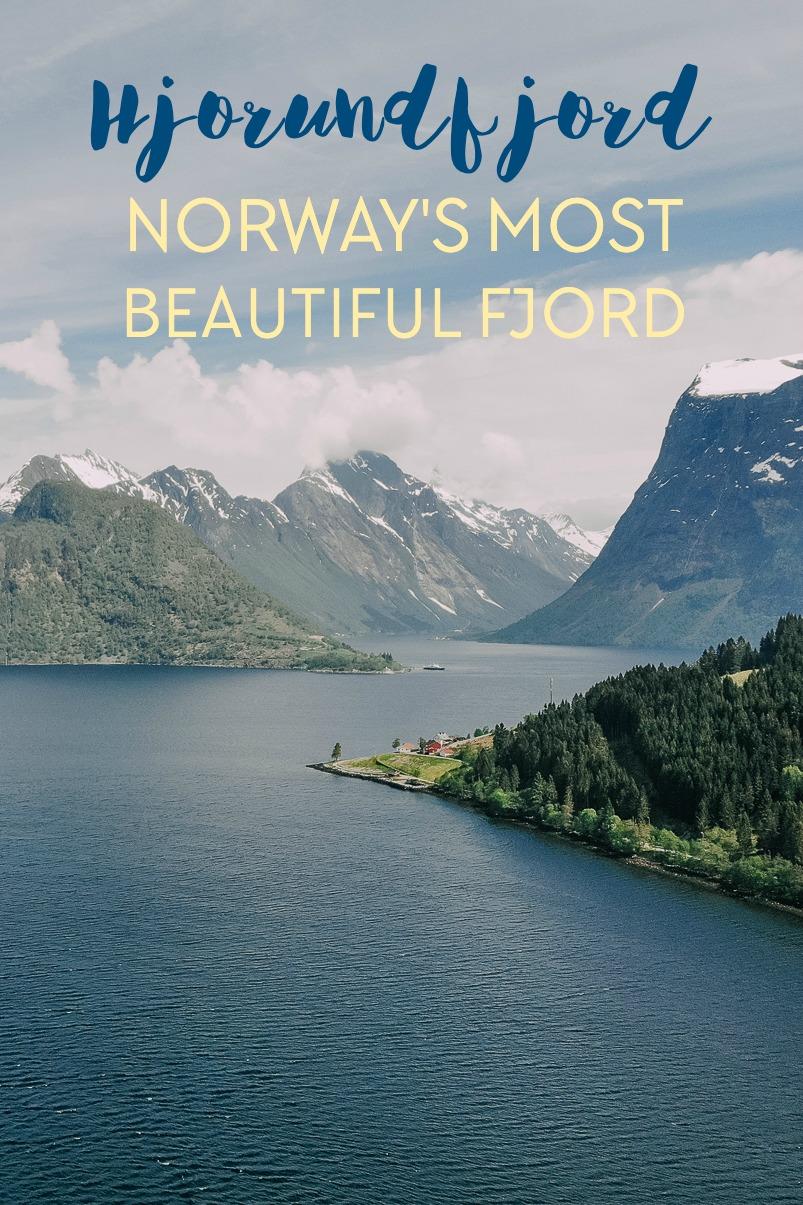 I left the Hotel Union Øye in the morning and took the ferry up Norangsfjord and across Hjørundfjord to the small town of Sæbø, where I'd be spending the next two nights at the Sagafjord Hotel.
And sure enough, the fjord views did not disappoint.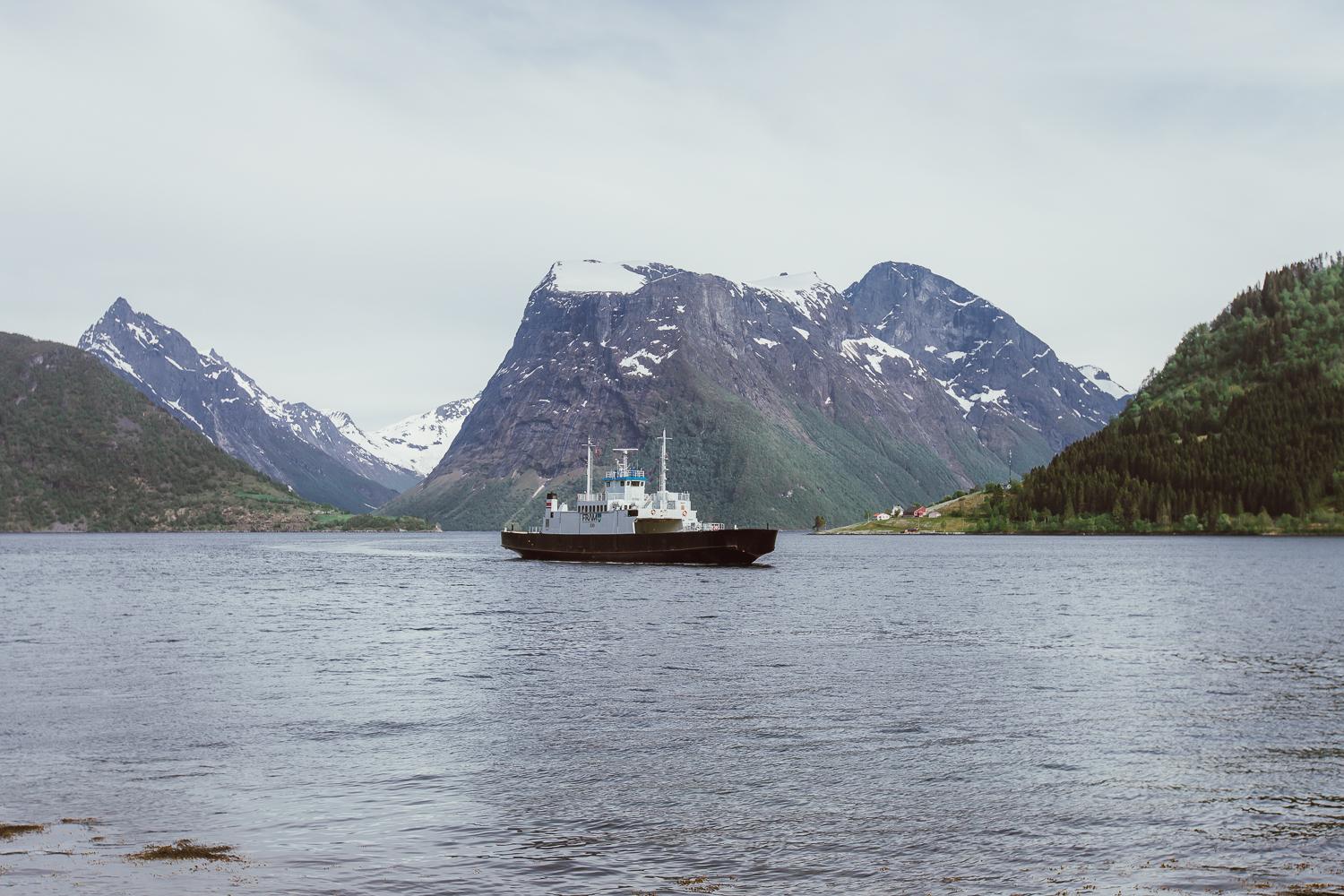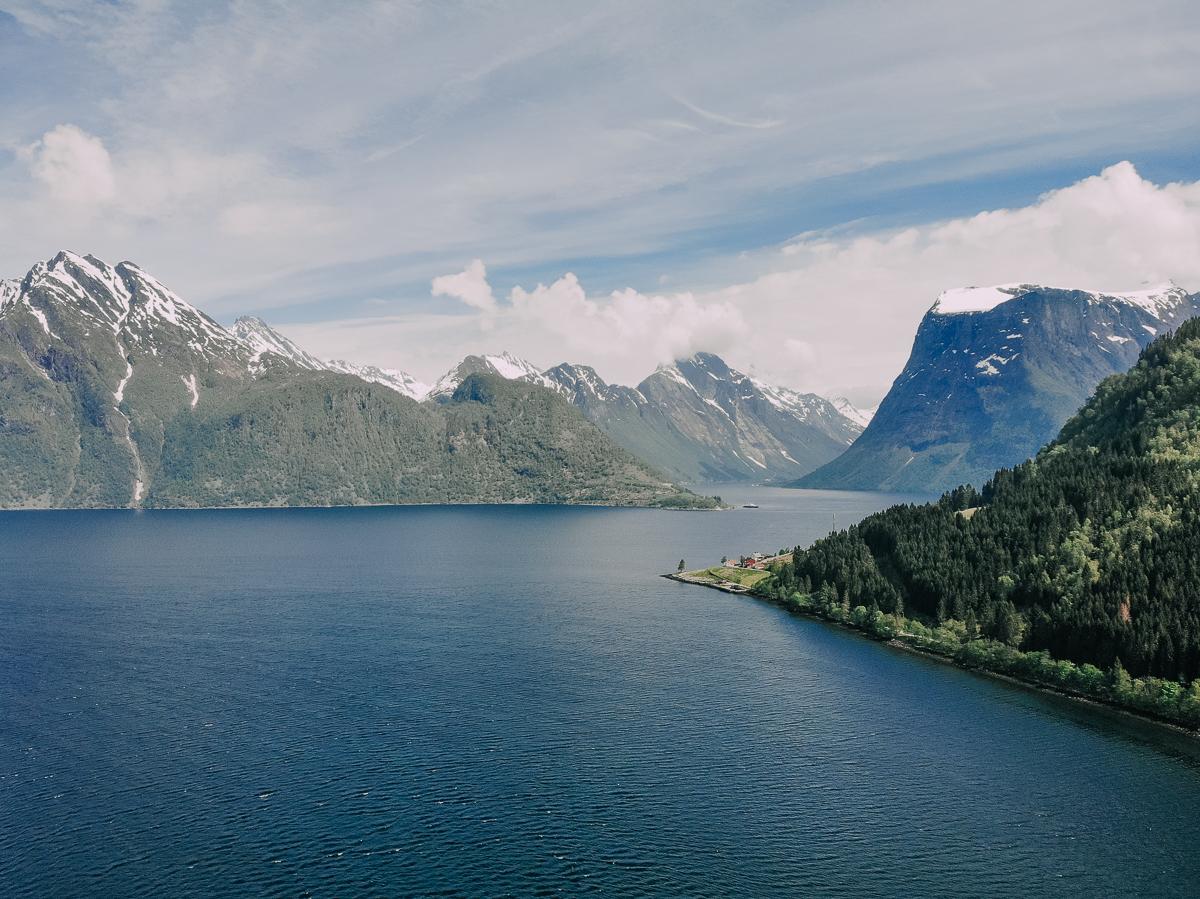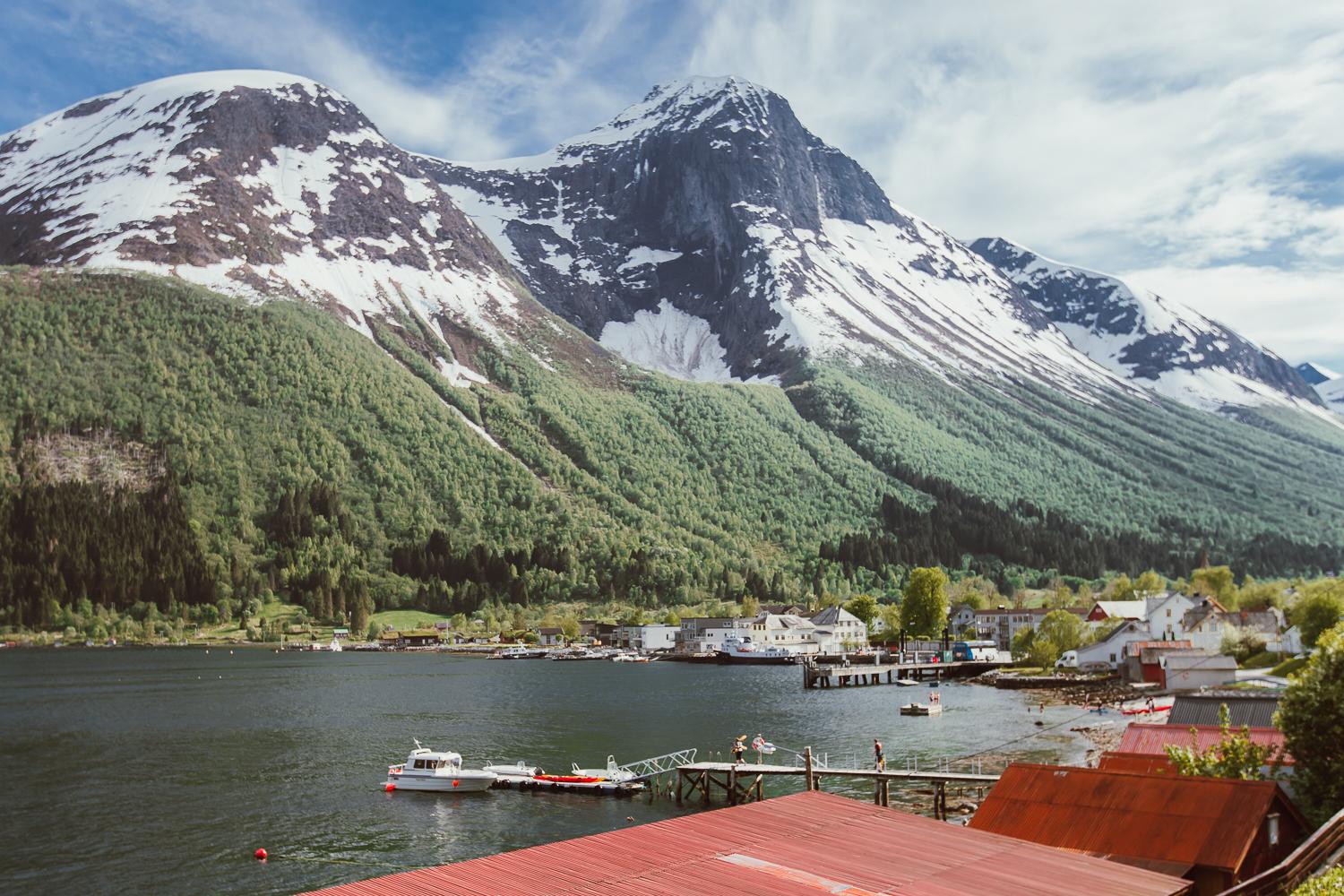 Sæbø itself is a really cute little town, home to just a few small shops, a church, and of course the Sagafjord Hotel. I was again really lucky with the weather while here, so it felt like the whole town was on summer vacation, sunning in the park and swimming at the beach.
Sæbø is of course also a big hiking destinations for people looking to hike in Norway's famous Sunnmøre Alps, including the famous peaks of Slogen (5,131 ft), Saksa (3,520 ft) and Skårsalen (5,059 ft). I had planned to spend most of my stay hiking, but then it was too hot! Not that I at all minded relaxing by the sea instead.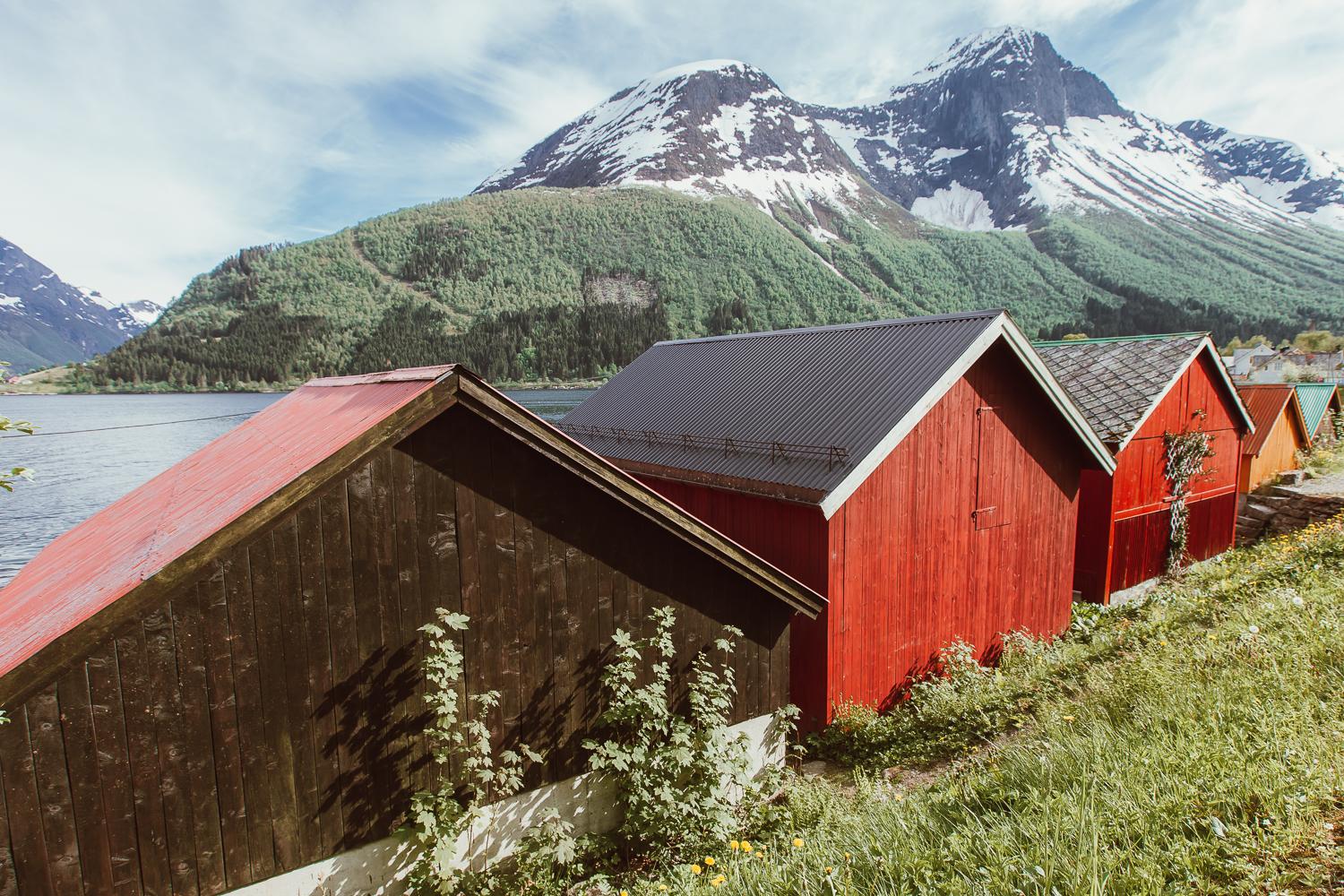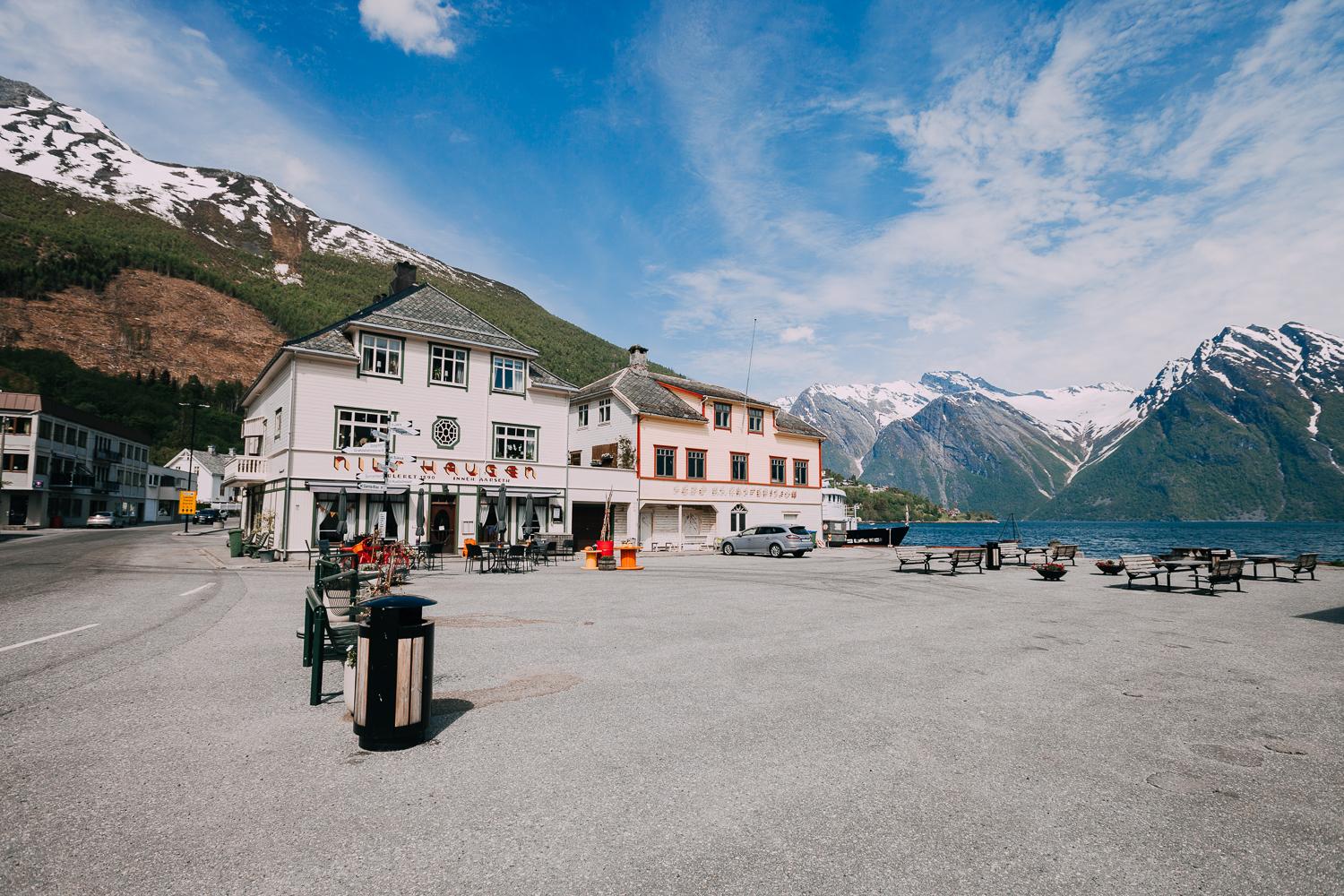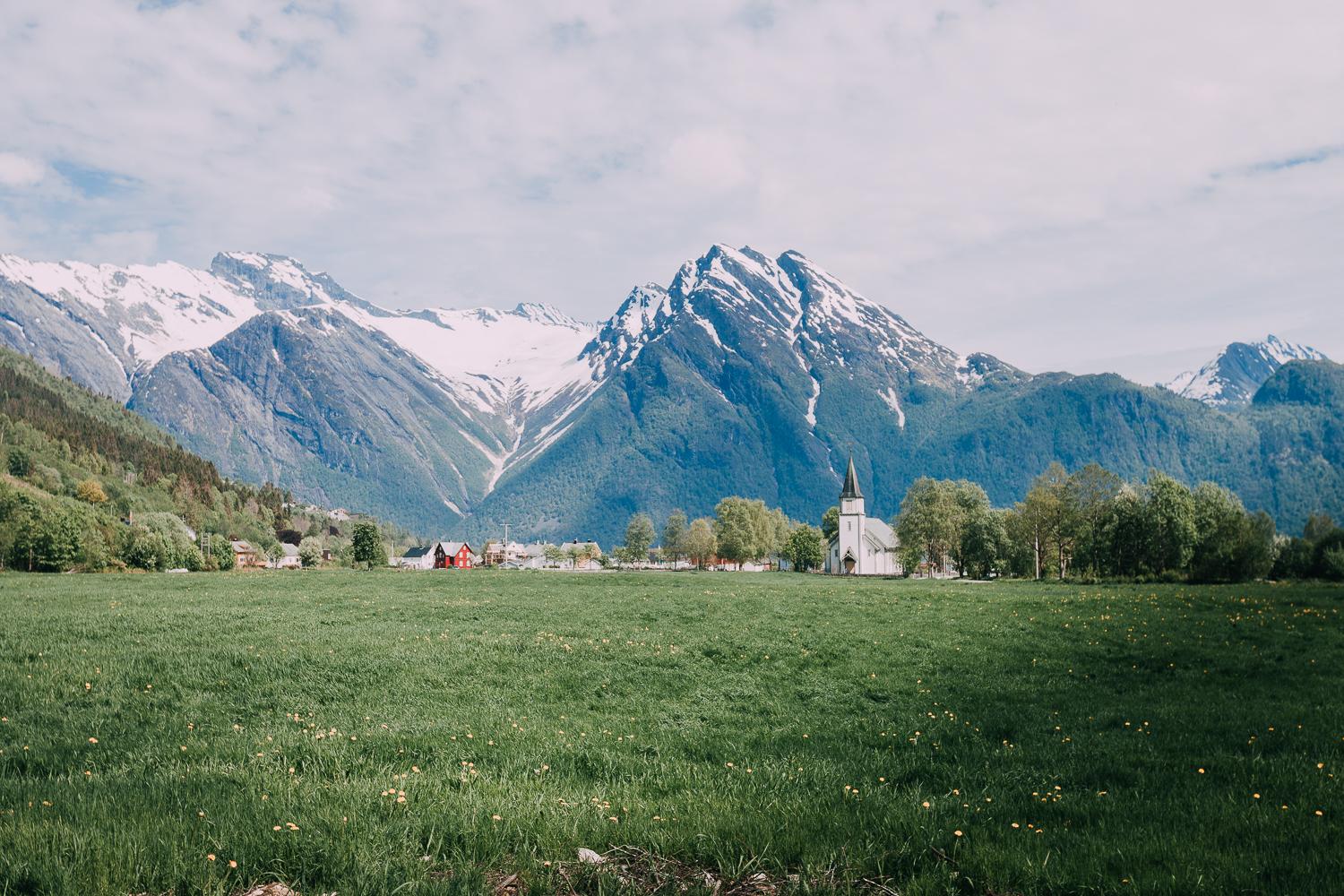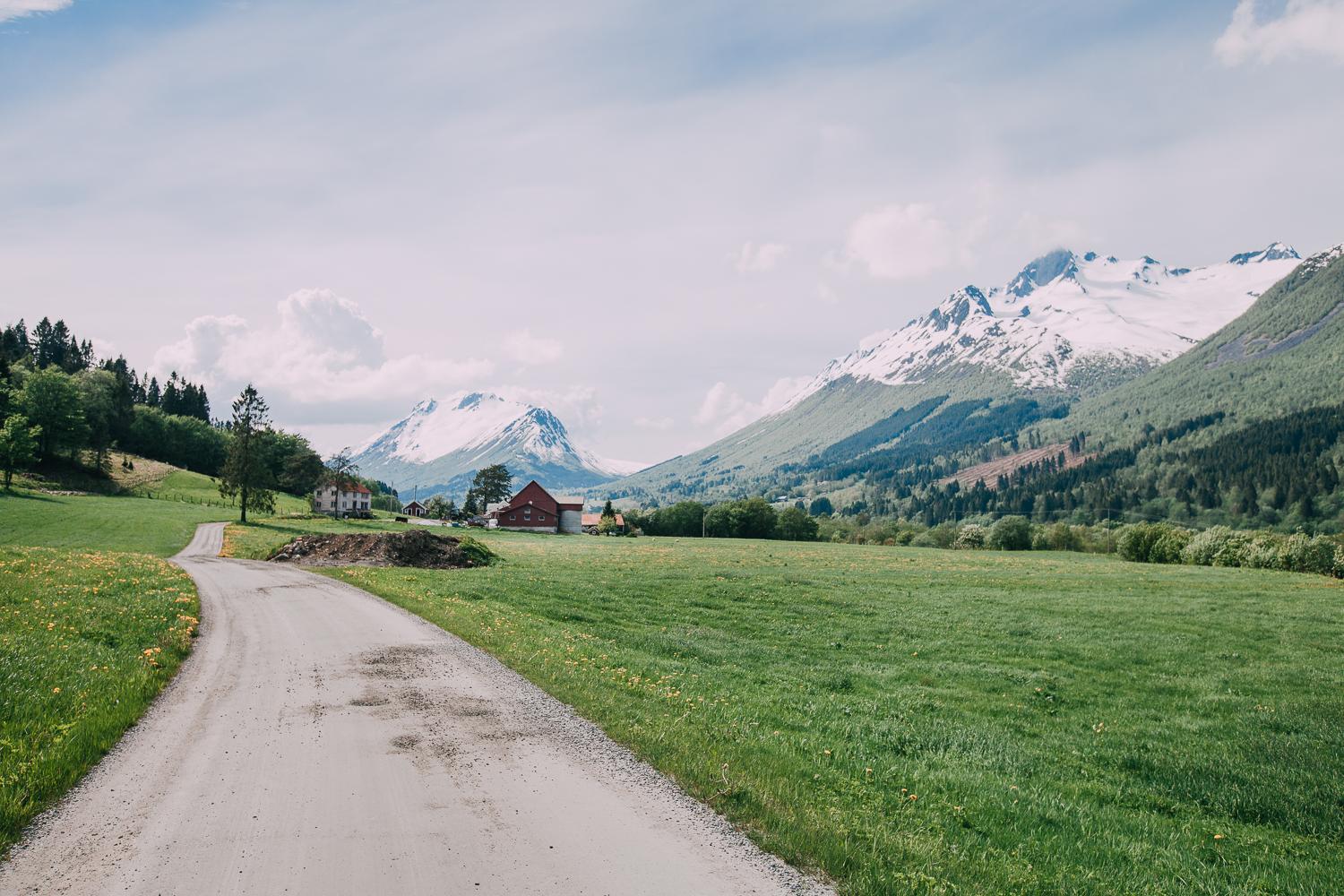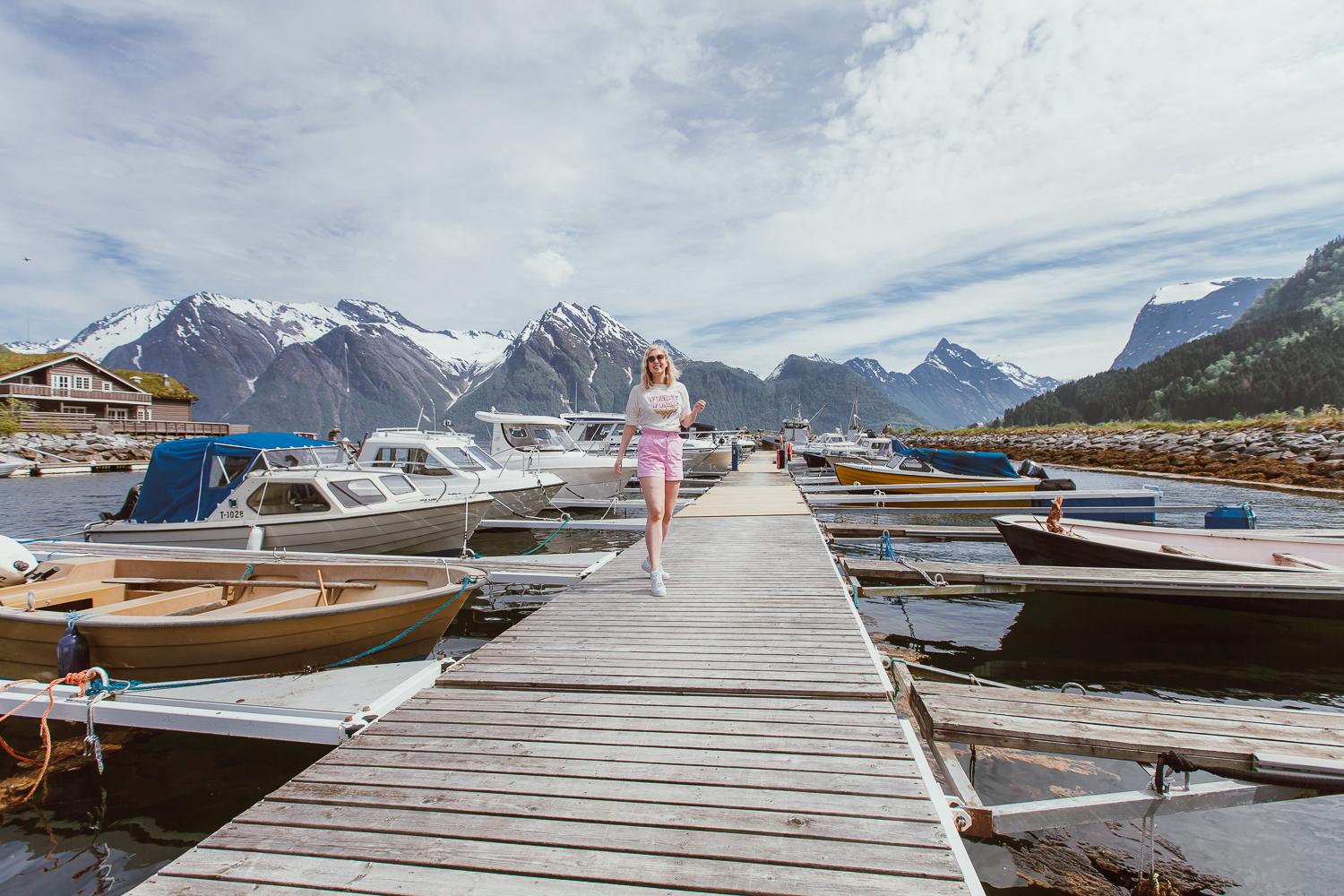 The Sagafjord Hotel is right on the fjord with some incredible views. To be honest I didn't love the hotel itself – it was perfectly fine, but lacked character inside and felt like a standard hotel chain. I had dinner here one night and the food wasn't great, but the breakfasts were incredible.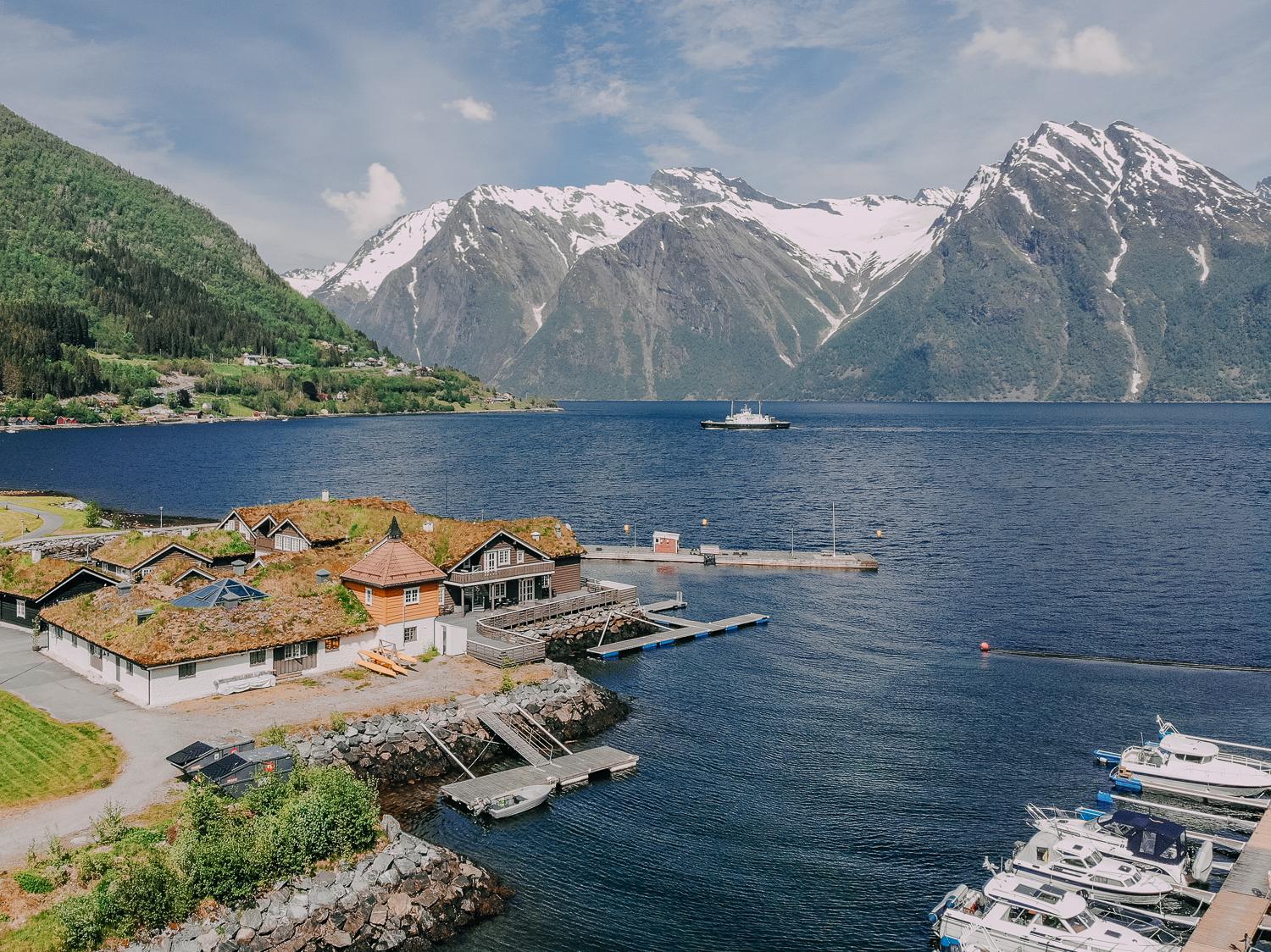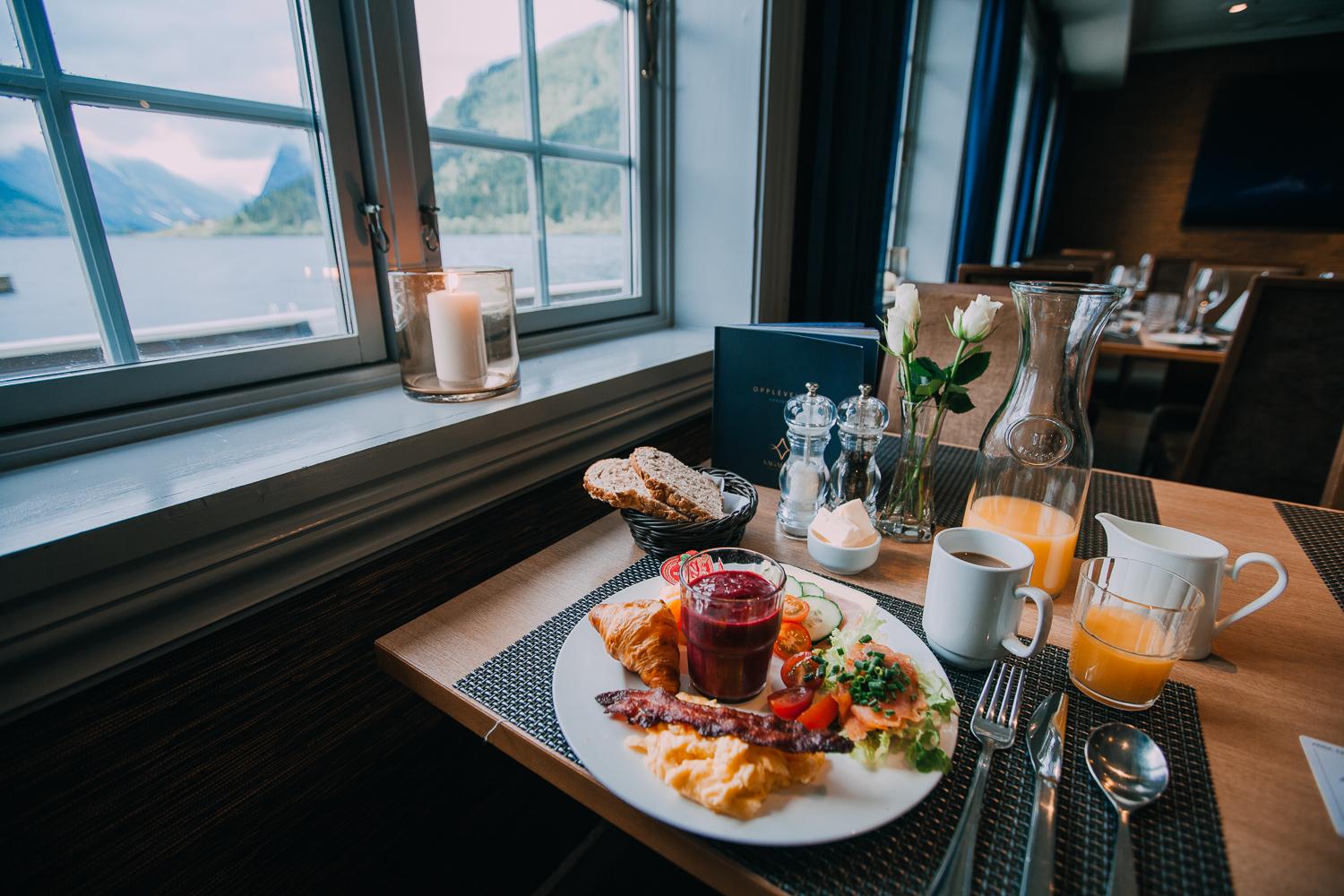 I had actually been really torn between booking a stay at the Sagafjord Hotel or a cabin in Trandal, a village on the other side of the fjord reachable only by boat or an epic hike on foot. In retrospect I do think I'd probably recommend staying in Trandal instead of Sæbø, unless you prefer a hotel experience to an Airbnb.
However I'm glad I ended up staying in Sæbø, because the hotel staff were so friendly (probably the most friendly staff of my entire trip), and they ended up inviting me to join them on a day trip to Trandal on my last day – I guess a perk of being the only hotel guest!
And while I loved Sæbø, Trandal completely stole my heart.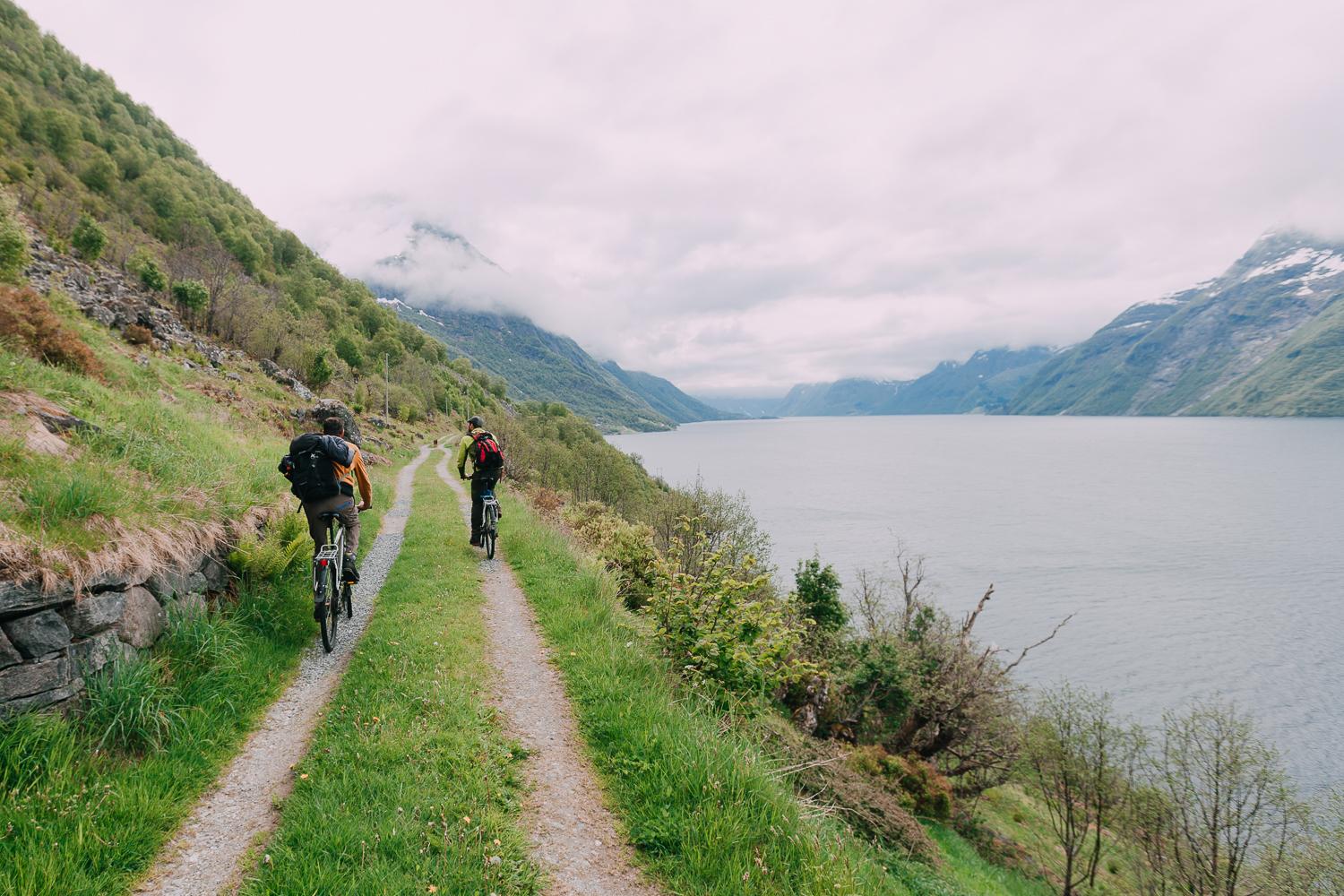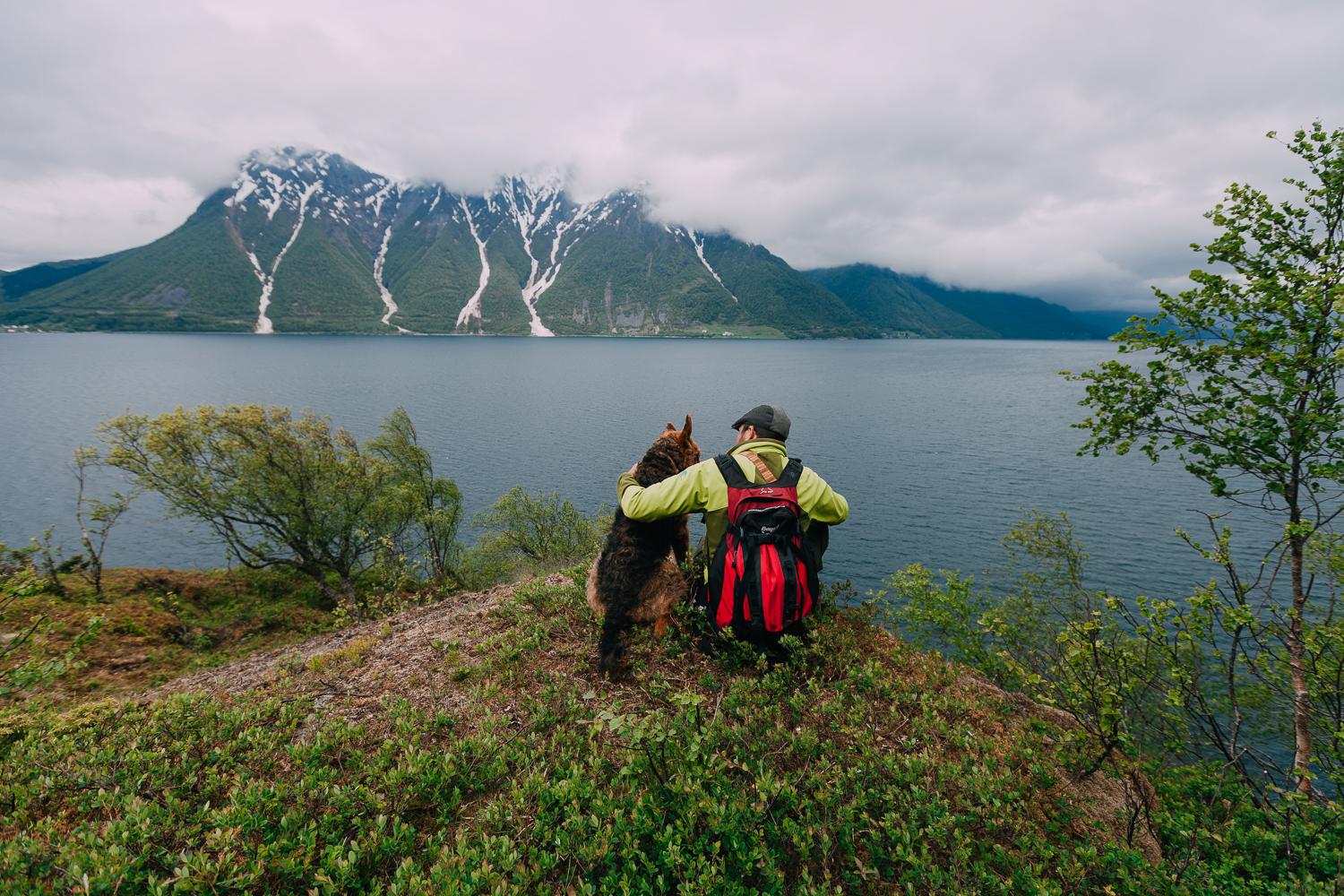 The hotel manager and cook both pulled out of the trip in the morning because they were too exhausted after a busy holiday weekend at the hotel, so I ended up going with the hotel's head waiter, a guide from Norgesguidene who runs tours for the hotel, and the guide's dog. I'm sure you can guess whom I was most excited to spend the day with.
We borrowed bicycles from the hotel and got the car ferry from the Sæbø harbor across to Trandal in the morning, and then we spent a few hours exploring the area around Trandal. The village is so tiny that we didn't really need bicycles, but there is a road, so if I had spent the night here I could have brought my car over on the ferry.
If you do stay here, be aware that there aren't any shops, so bring everything you need with you!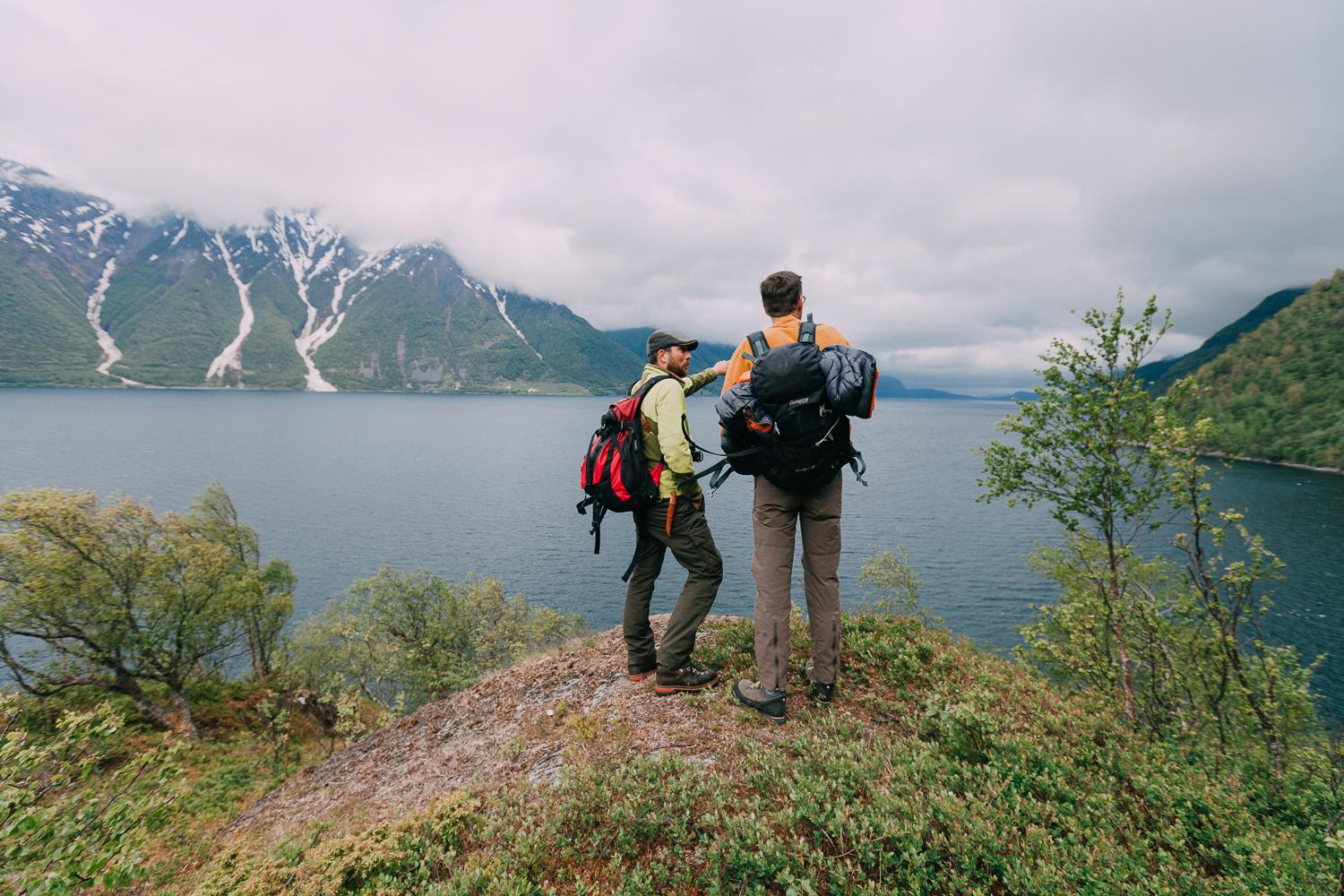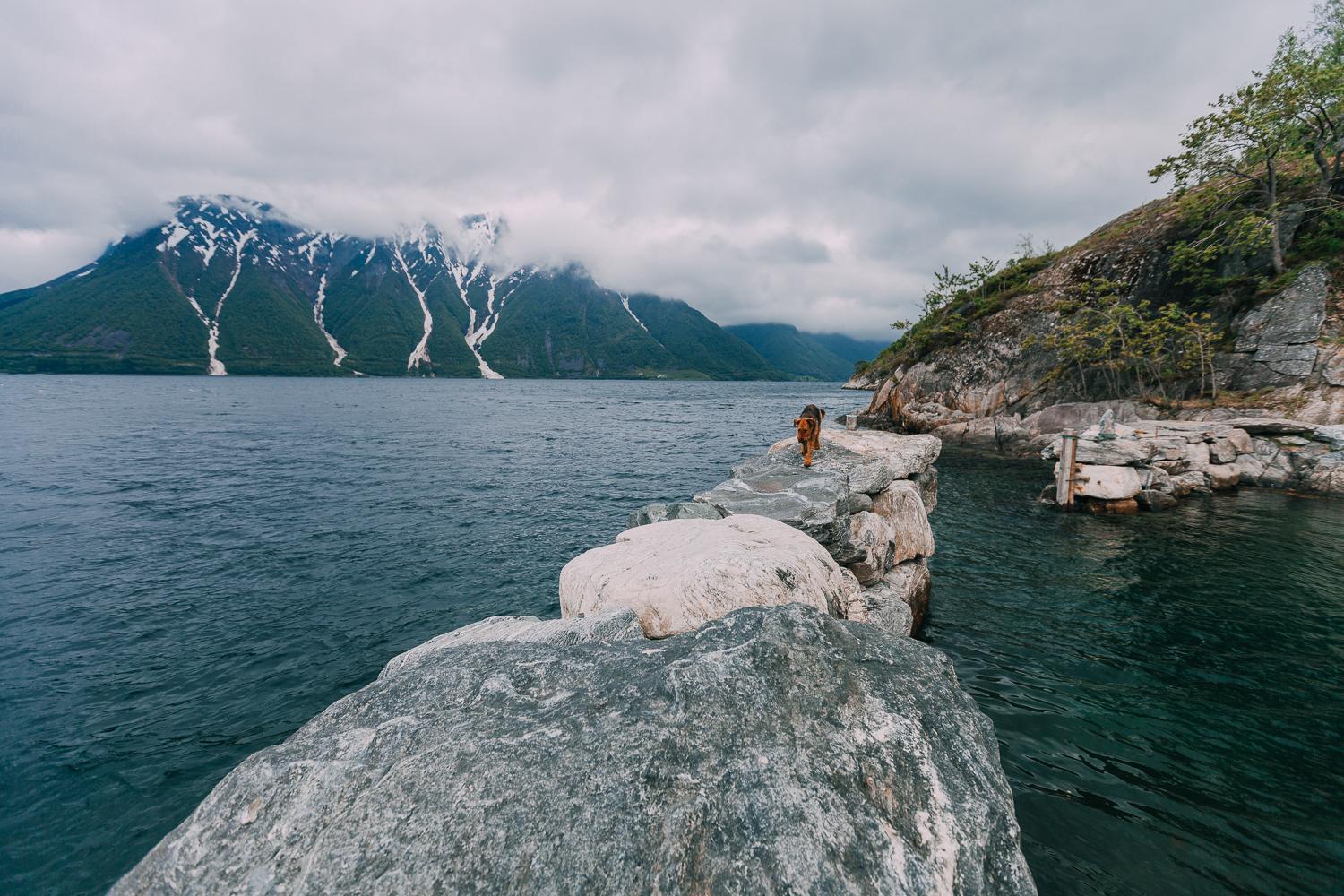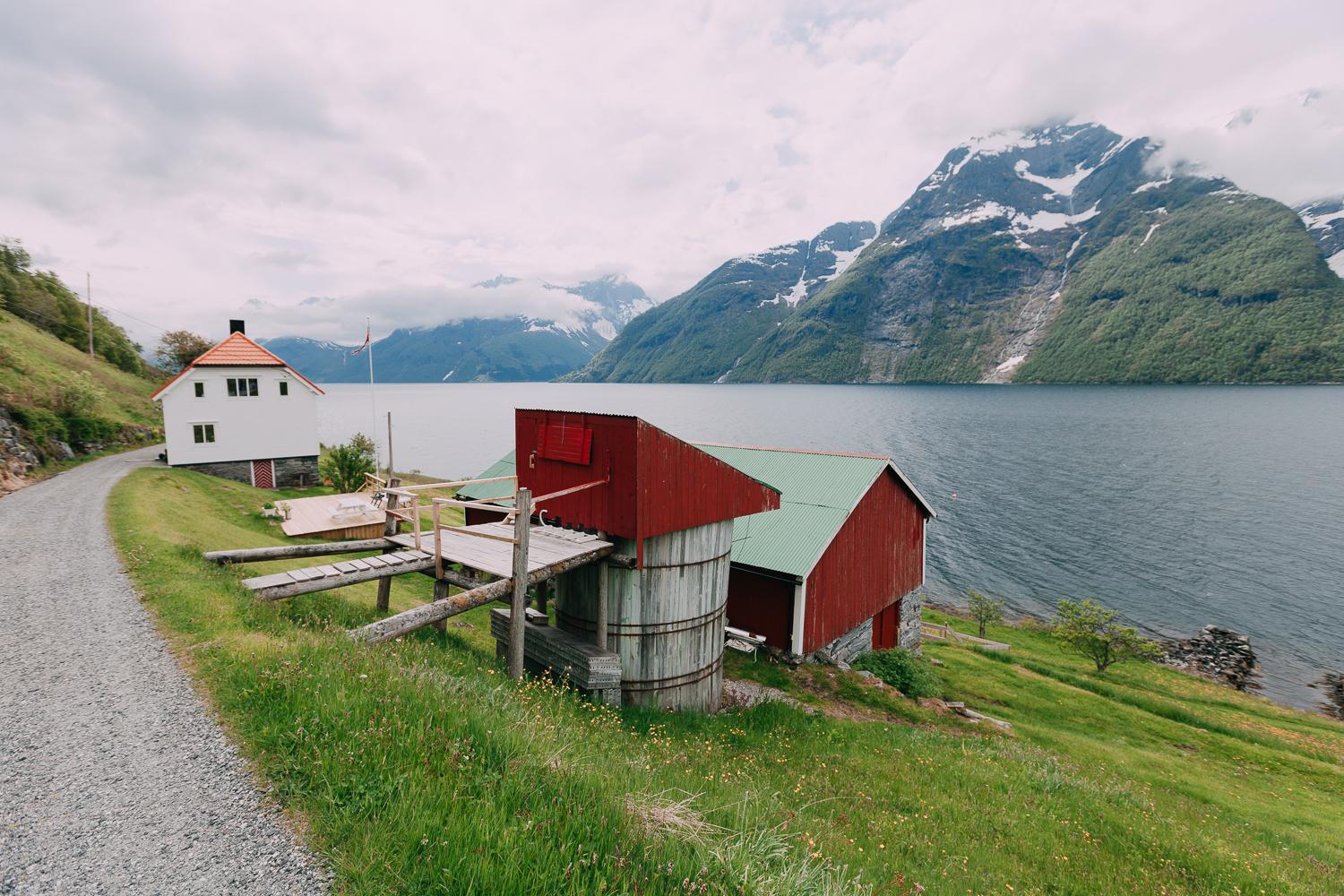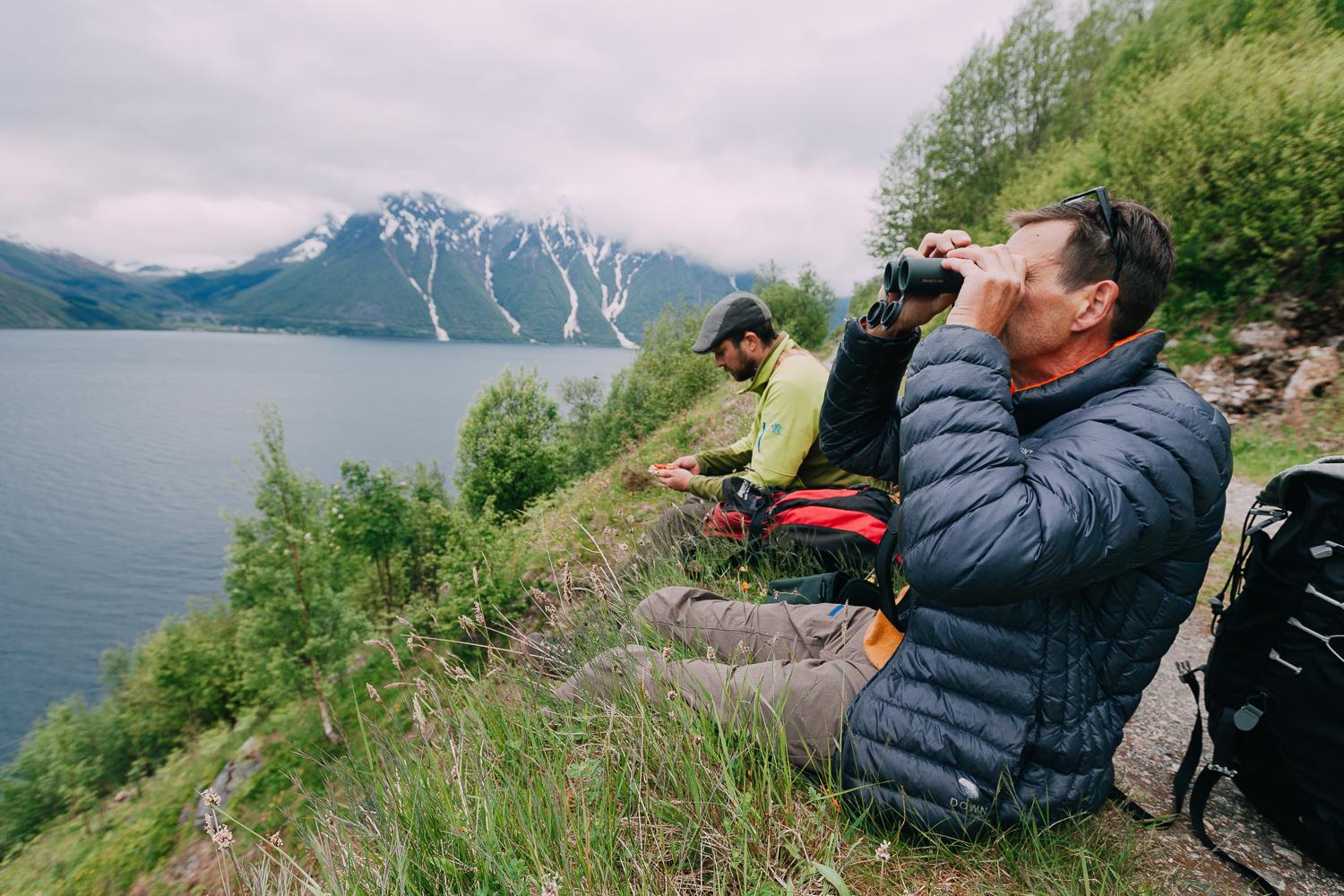 And then we made our way to Christian Gaard, a surprisingly big pub at the bottom of the tiny village.
But Christian Gaard isn't your average village pub. It's become a popular festival space with world famous musicians making the journey to this remote spot, and as it has its own marina for boats to dock at, the restaurant is also popular for day trippers traveling down Hjørundfjord from Ålesund. Opening times do vary, but you can reserve in advance online.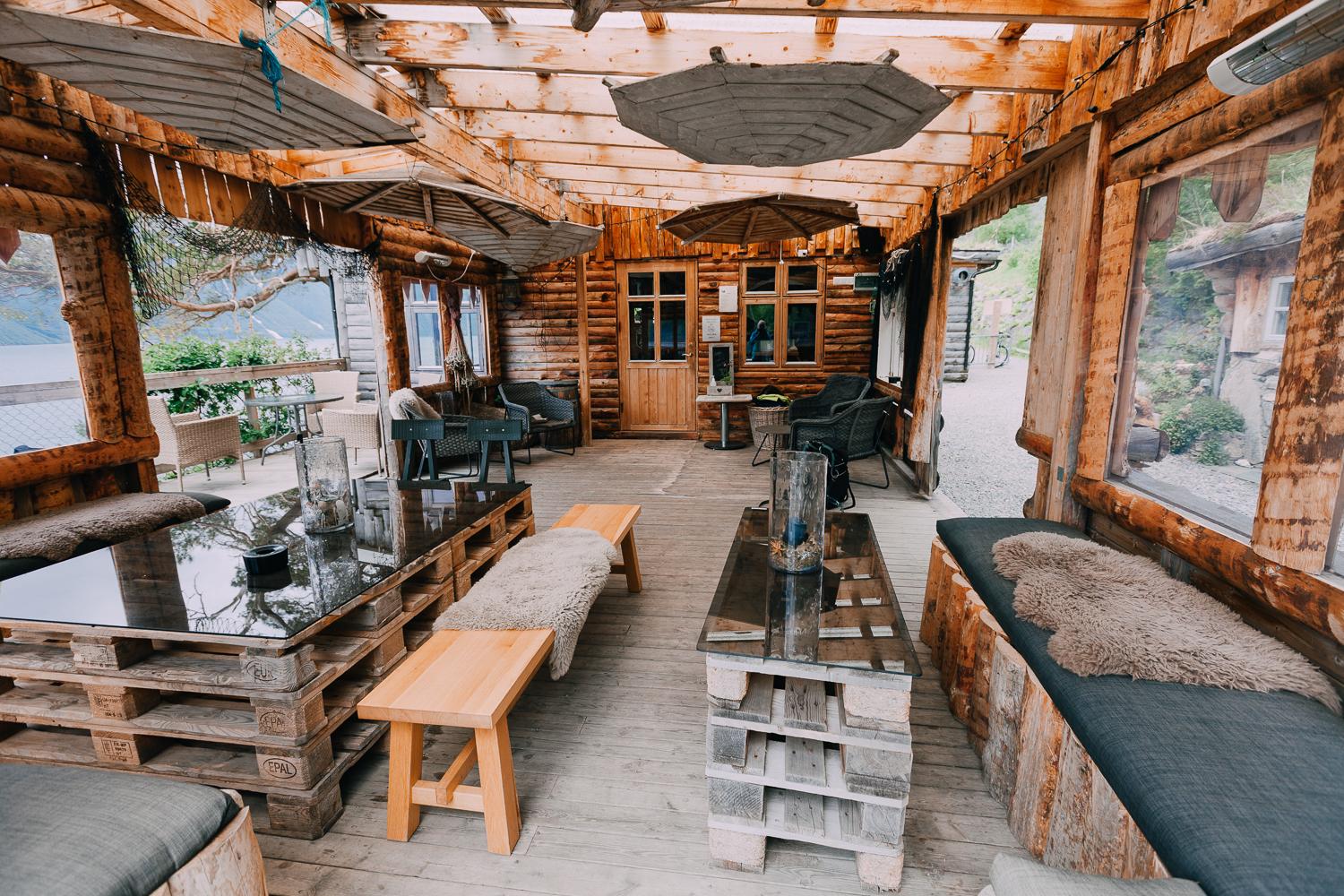 I was also surprised to see a very familiar spot here. No, I hadn't ever visited Trandal before, but I had seen Christian Gaard's famous swing on Instagram many times. In fact after looking back through my blog archives I realized that I had even already written about Christian Gaard several years ago in my post about the best lesser known Instagram spots in Norway.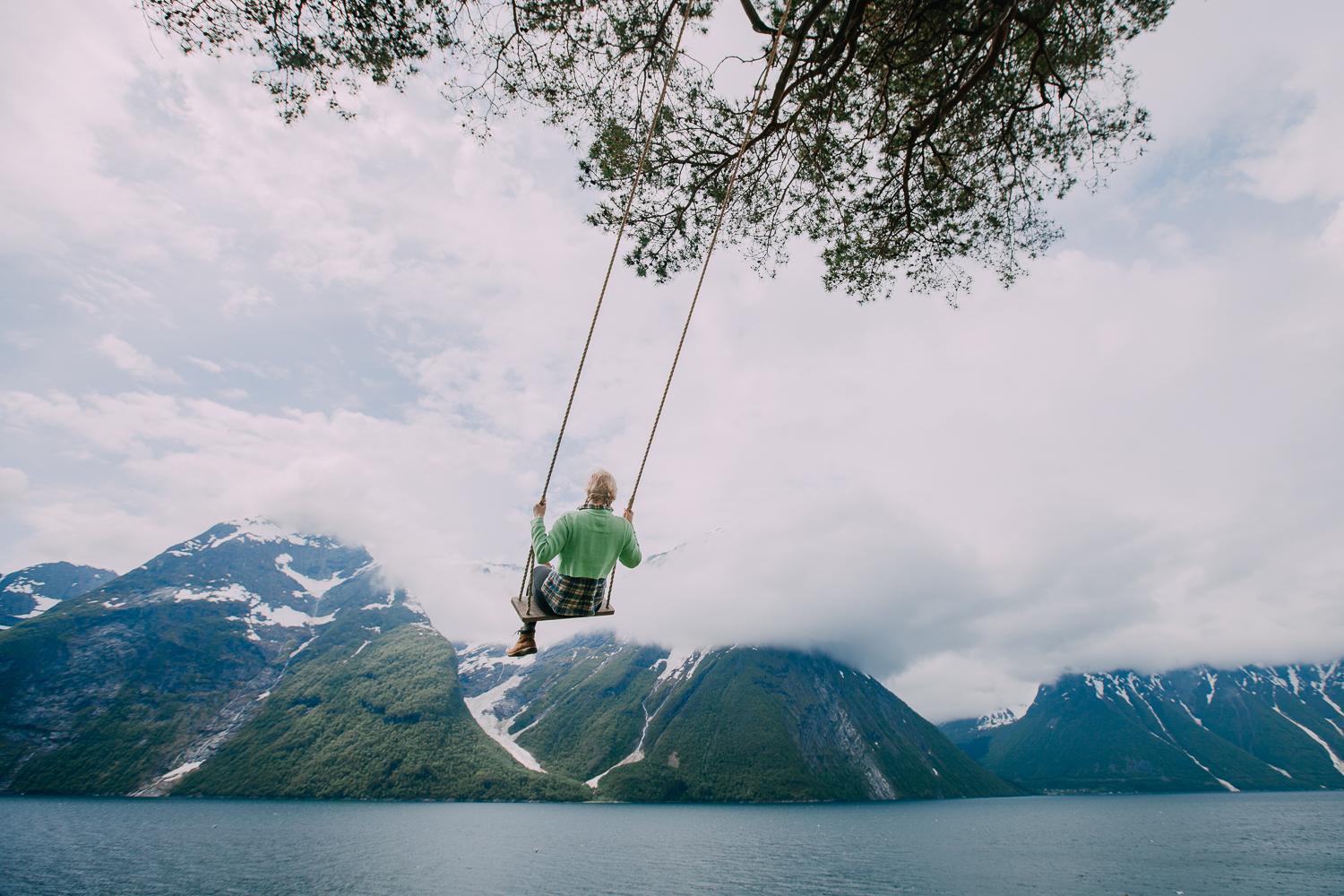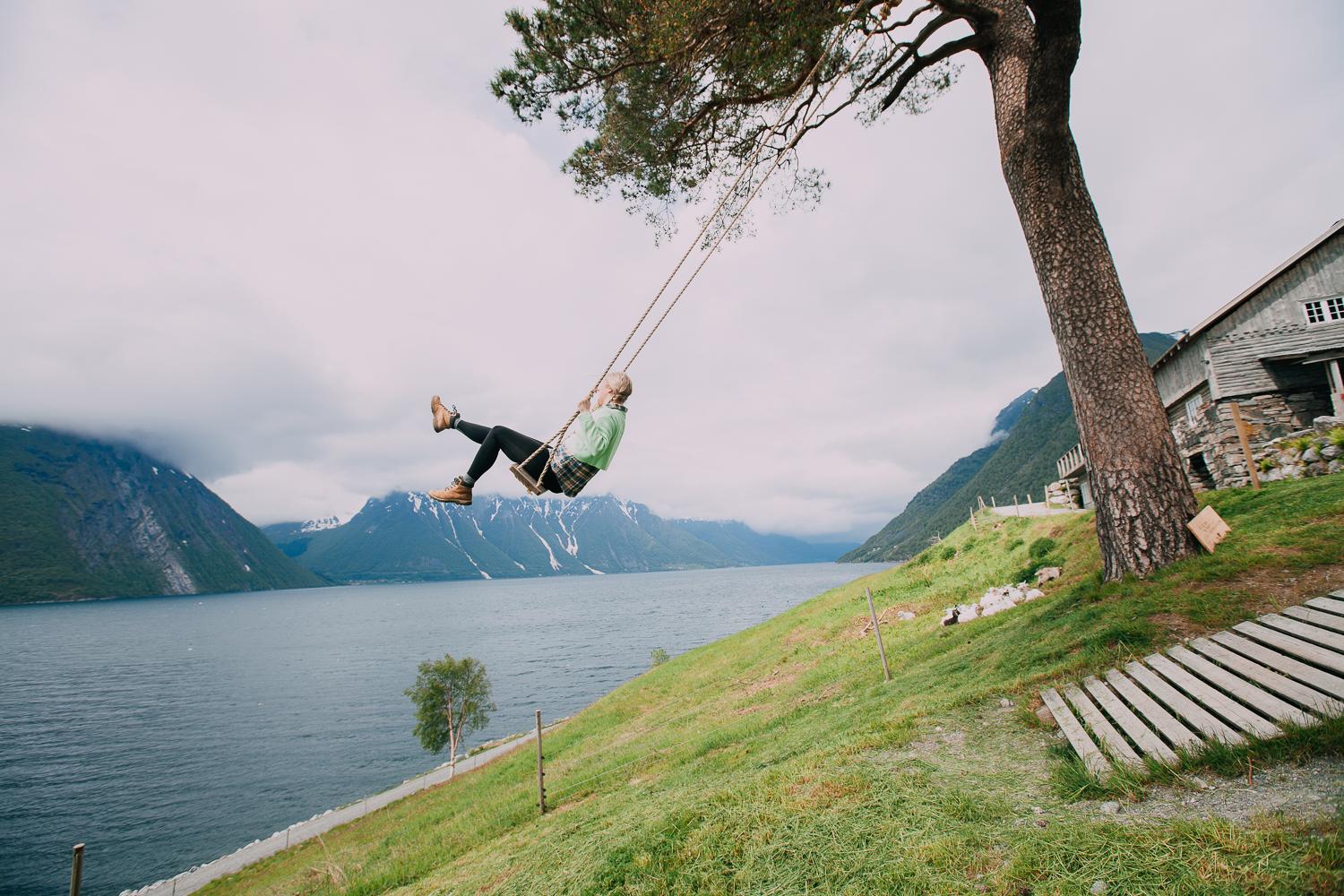 Though apparently in recent years the swing has become too popular, with even huge cruise ships docking here last summer so that passengers could line up to take a photo on the swing – leaving without buying so much as a drink at the pub. Maybe including the swing in my Instagram roundup was a mistake…
Because of this the owner had actually planned to cut down the swing this summer, but when the pandemic hit they decided to leave it up for the few tourists making their way here these days.
Where to stay on Hjørundfjorden
The next time I visit Hjørundfjorden I'll definitely want to stay at an Airbnb in Trandal.
There are a few different options here. I had considered staying at this lovely wooden cabin, and in fact now that I'm writing this blog post and going through all my photos from Hjørundfjorden I really, really want to go back to Trandal and stay here.
This house in the nearby village of Urke also looks incredible.
And if you want to be closer to Ålesund, this farmhouse on Hjørundfjord even has a jacuzzi!
If you're new to Airbnb you can get a discount off your first stay by signing up through my affiliate link here. 
There are also some Airbnb options in Sæbø, but if you want the full hotel experience then definitely go with the Sagafjord Hotel. As I mentioned earlier, I don't think the Sagafjord Hotel is special enough to warrant a visit on its own, but the location on the fjord can't be beat, and the breakfasts there were amazing. Check current rates and availability here
Getting to Hjørundfjord
If you just want to visit Hjørundfjord, the easiest way to get here would be to fly into Ålesund and then either rent a car and drive down, or take a boat here.
If you want to see Hjørundfjord on a day trip, this boat trip from Ålesund goes all the way down Hjørundfjord and then into Norangsfjord, where you can stop at the Hotel Union Øye for lunch.
Or if you're staying at the famous Hotel Union Øye you could even go kayaking on Hjørundfjord with this kayaking trip leaving from Øye.
If you want to go to Trandal there are three daily ferries here from Standal, Sæbø and Leknes, or you could order a private boat (if you're coming without a car). In fact when we were at Christian Gaard the owner mentioned that he would be going across to Sæbø later in the day, so he ended up giving us a ride back in his boat – so friendly!