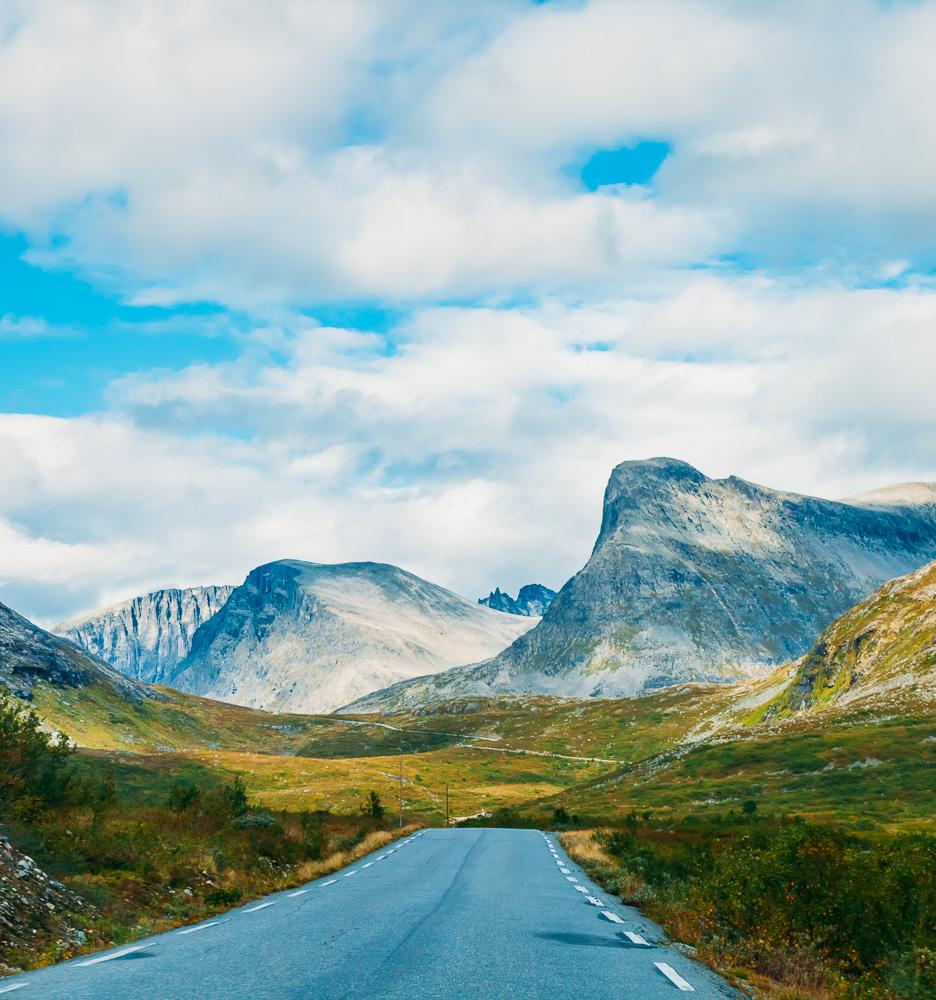 After an enchanting drive along Gamle Strynefjellsvegen, Dan and I turned right and headed to what were probably the two most famous destinations on our road trip along Norway's coast: Geiranger and Trollstigen.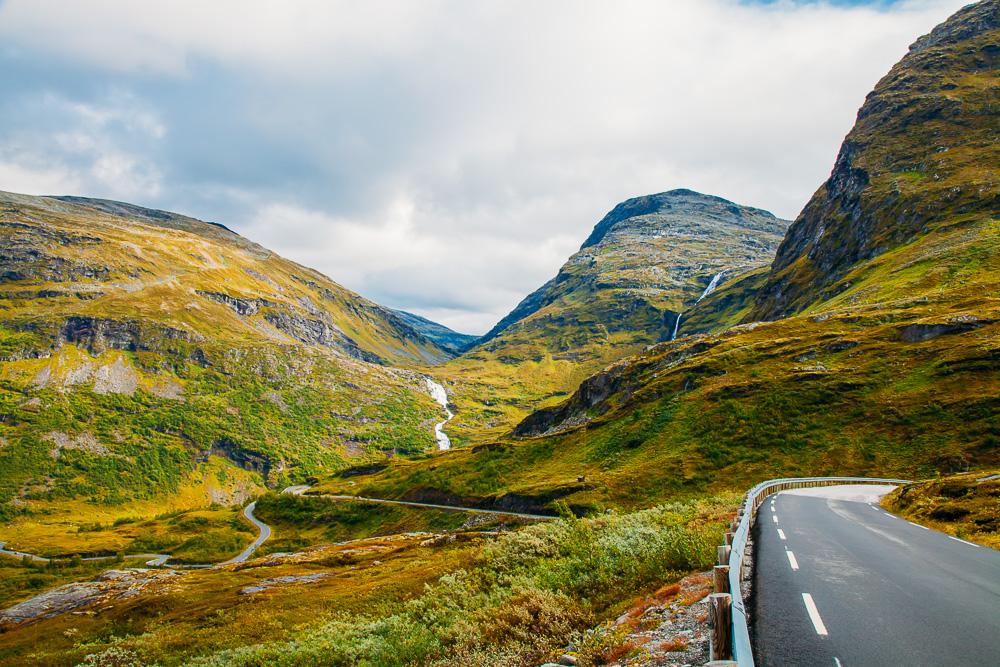 I always hear Geirangerfjord referred to as Norway's most beautiful fjord, so my expectations weren't exactly low. Unfortunately though, what were low were the clouds in the sky, which sort of obstructed the view out over the Geirangerfjord. Like, just a bit.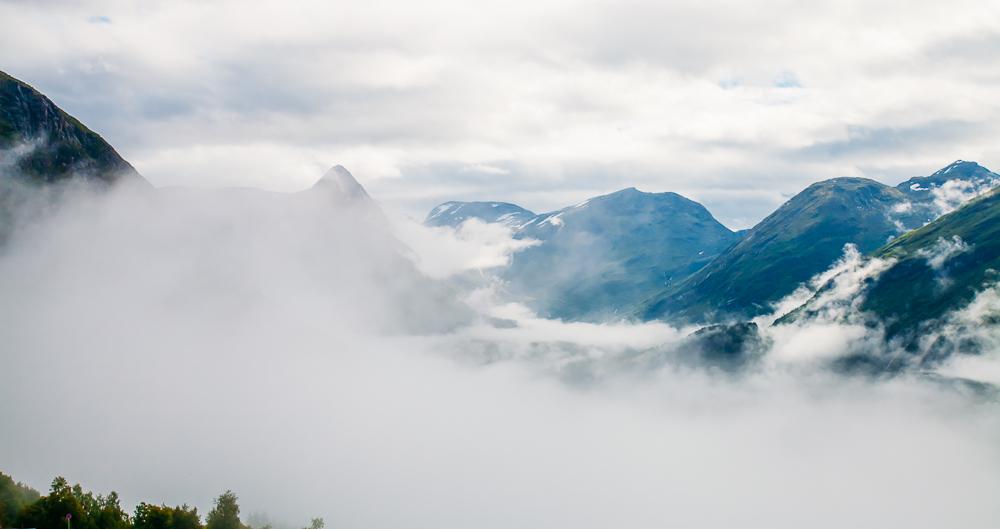 At least when we drove down enough from the mountain we could see into Geiranger, which at first looked like a lovley town.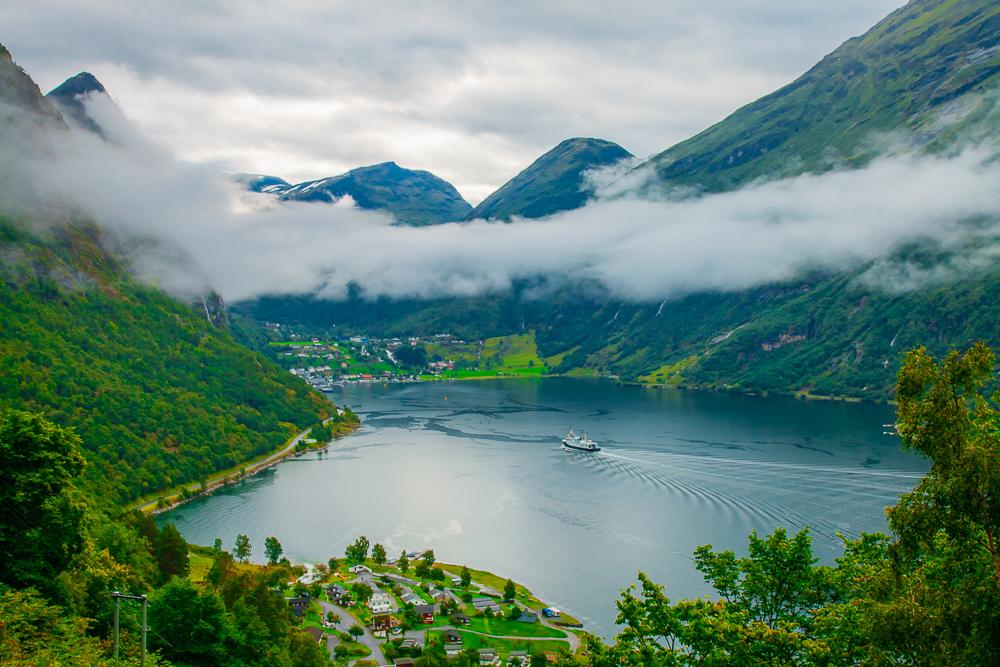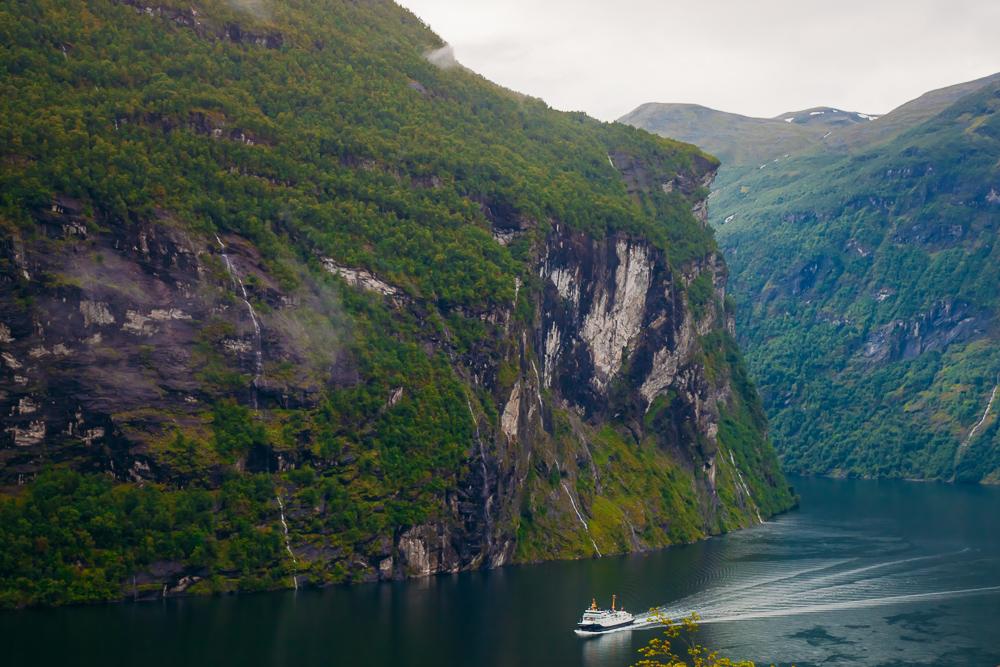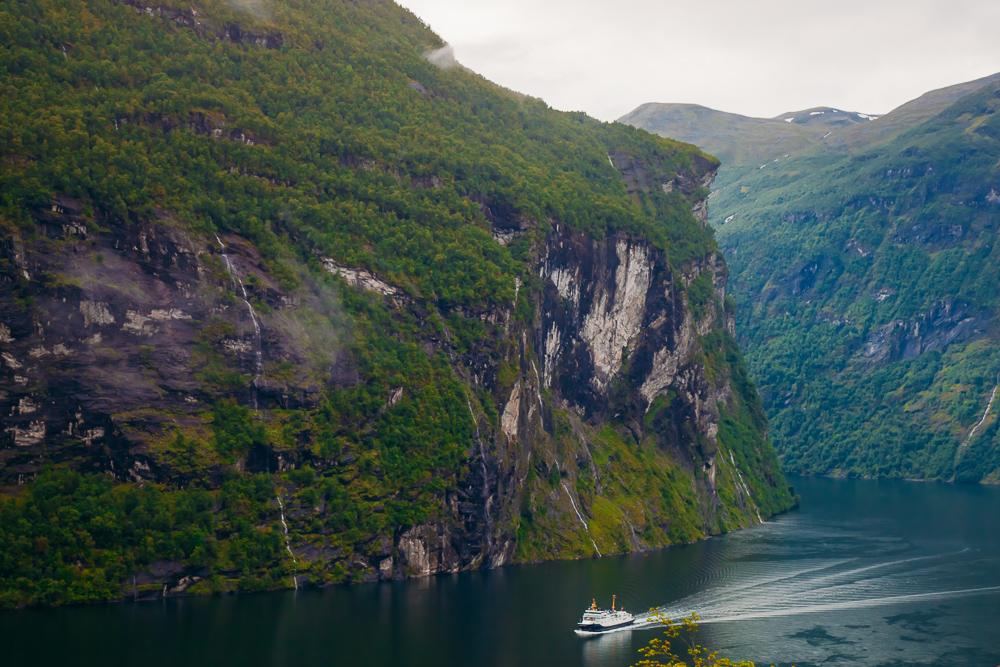 Until I got closer and realized it's actually really gross. I'm sorry, that's not a nice thing to say about a place. But to be honest, I couldn't see much nice about Geiranger aside from the beautiful view out onto the fjord.
Geiranger itself seems to be made up entirely of huge, gawdy hotels and souvenir shops, which all looked extra grating after having just driven through so many idyllic Norwegian towns along the fjord. Somehow I had thought that since it's so famous, Geiranger itself must be nice, but I guess it's actually just famous for its location on Geirangerfjord, which is enough to make it worth a visit.
But if you do ever find yourself in Geiranger, then I would definitely recommend getting out and exploring the surrounding area, because it's really lovely. And if possible I would absolutely try to book a hotel in a nearby town instead of Geiranger. Here are a few good options:
Where to stay near Geiranger and Trollstigen
Hjelle Hotel
I really, really love Hjelle Hotel! This historic inn is run by a family who has been living there since the early 1900s, and its location right on the turquoise Oppstrynsvatnet lake is just so beautiful. There's even a white sand beach! It's close enough to Geirangerfjord to visit, but far enough away to be off the main tourist path, and it's actually really good value. Check current rates and availability here
Hesthaug Gård
These cosy little cabins are 16 km from Geiranger and offer stunning views out across the fjord. They're also equipped with kitchens so you can cook for yourself if you want, and they're totally budget-friendly (like, I'm not sure how they manage to be so cheap). Check current rates and availability here
Valldal Fjordhotell
If you want something a bit fancier, this brand new hotel is close by both Geiranger and Trollstigen, yet it's tucked away from the tourist crowds. It has an amazing view of the fjord and makes for the perfect base from which to explore Norway's fjords. Check current rates and availability here
Read also // How to Travel Norway on a Budget: Transportation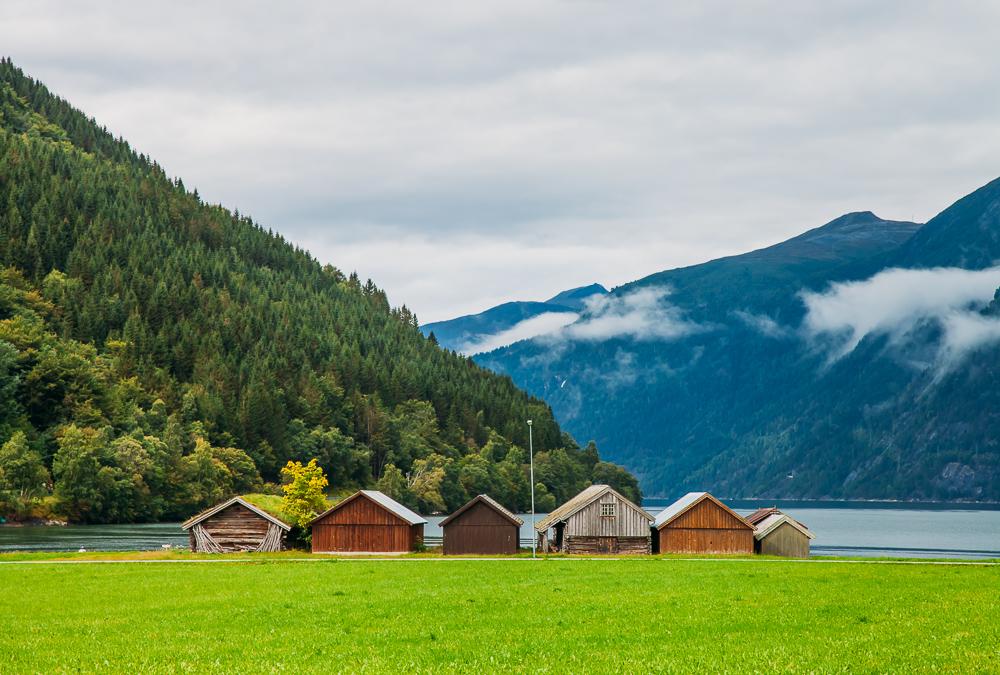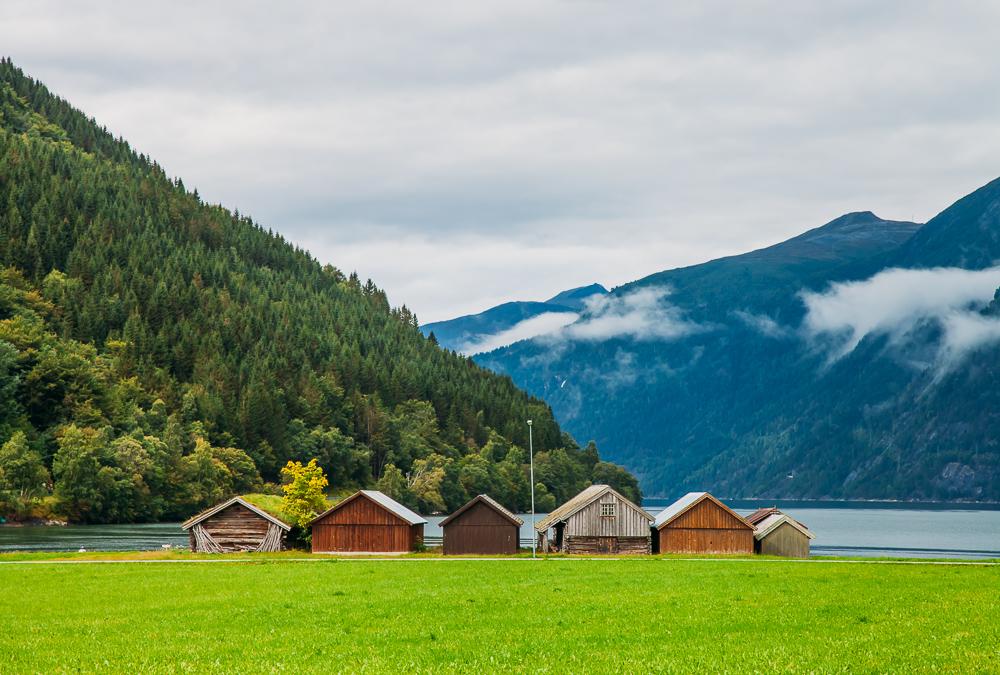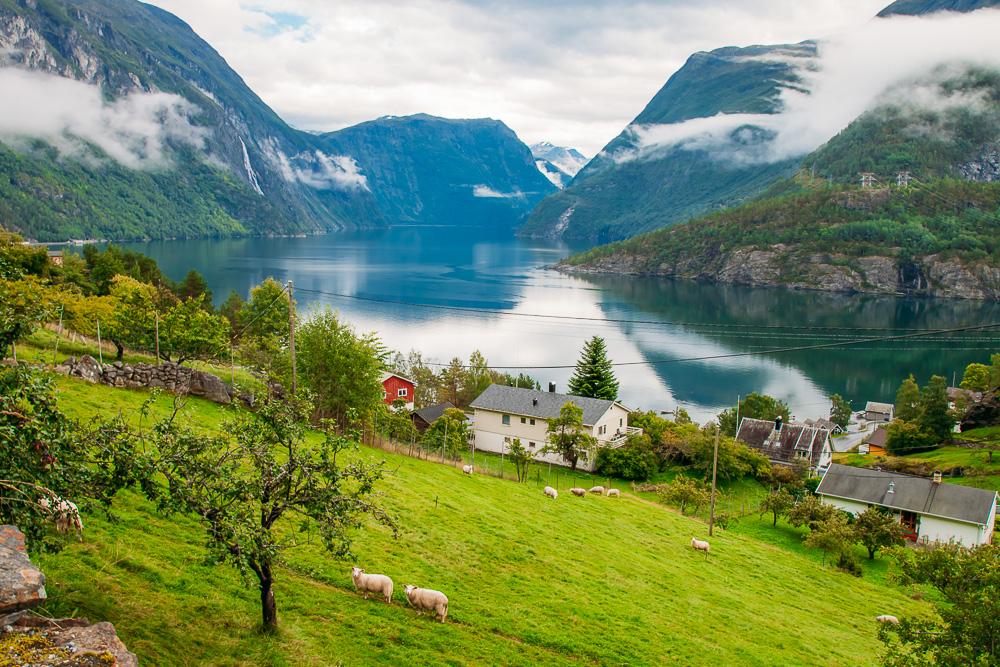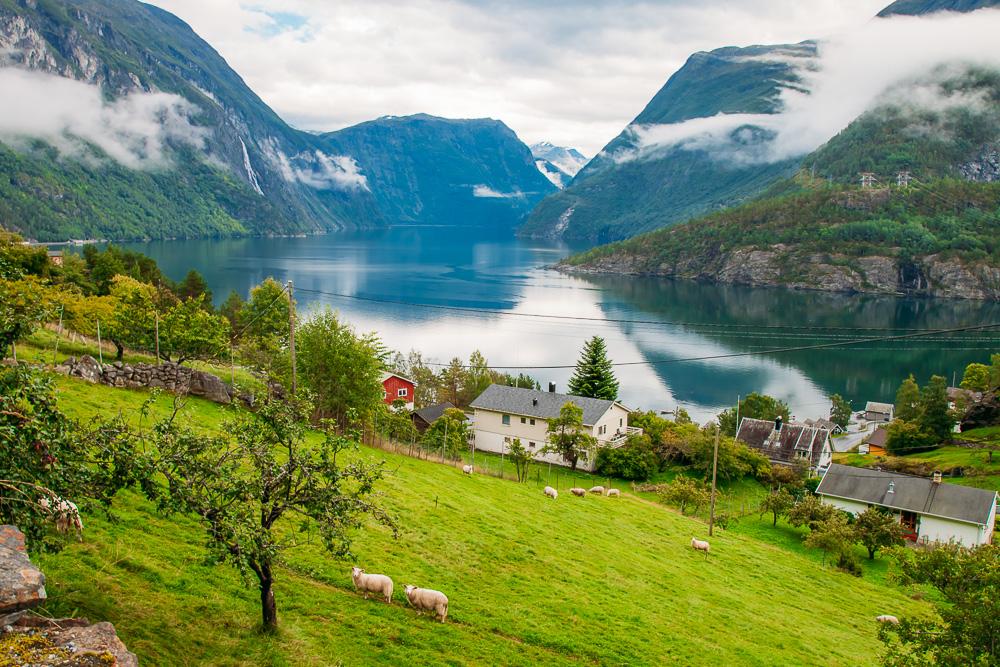 And then we headed to Trollstigen!
If you've ever gotten lost browsing photos of Norway on Pinterest or Instagram (please tell me I'm not the only one who procrastinates like that) then you've seen loads of photos of Trollstigen's famous hairpin-filled (no fewer than 11!) climb.
I think it pretty much instantly became one of Norway's top tourist attractions as soon as it was opened in 1936. Of course how close Trollstigen is to the equally famous Geirangerfjord doesn't hurt either!
I mean, isn't it magnificent?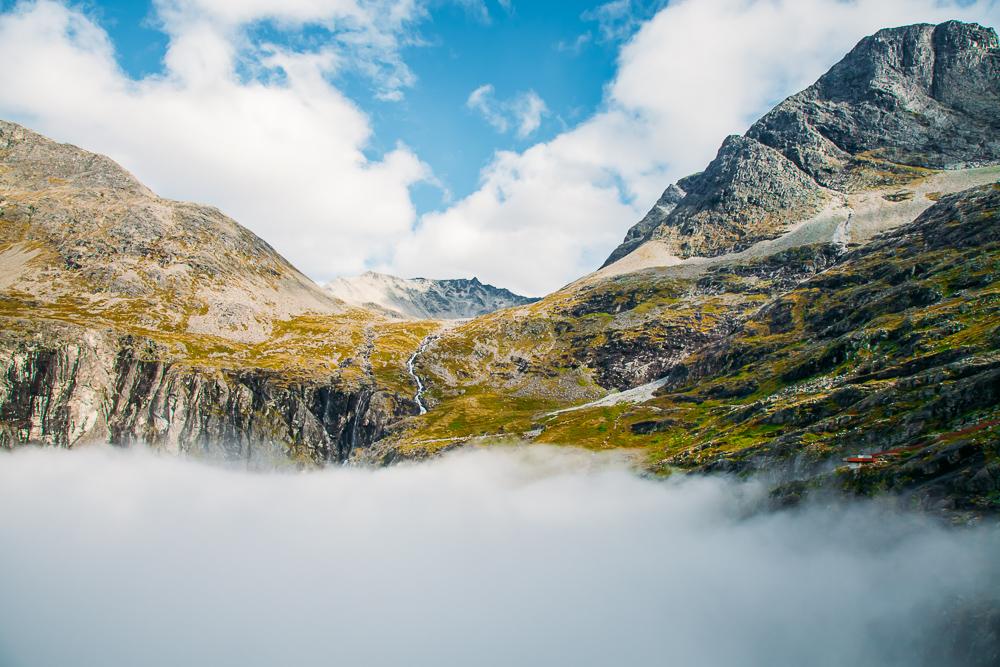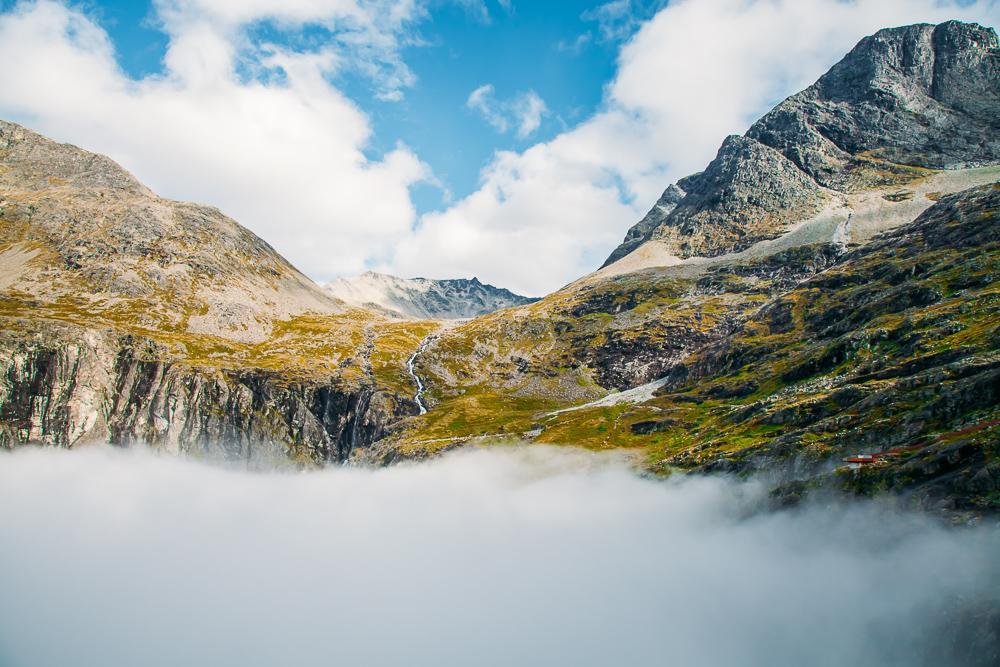 At least I'm sure it is magnificent under all the layers of fog! Ha, oh Norwegian weather.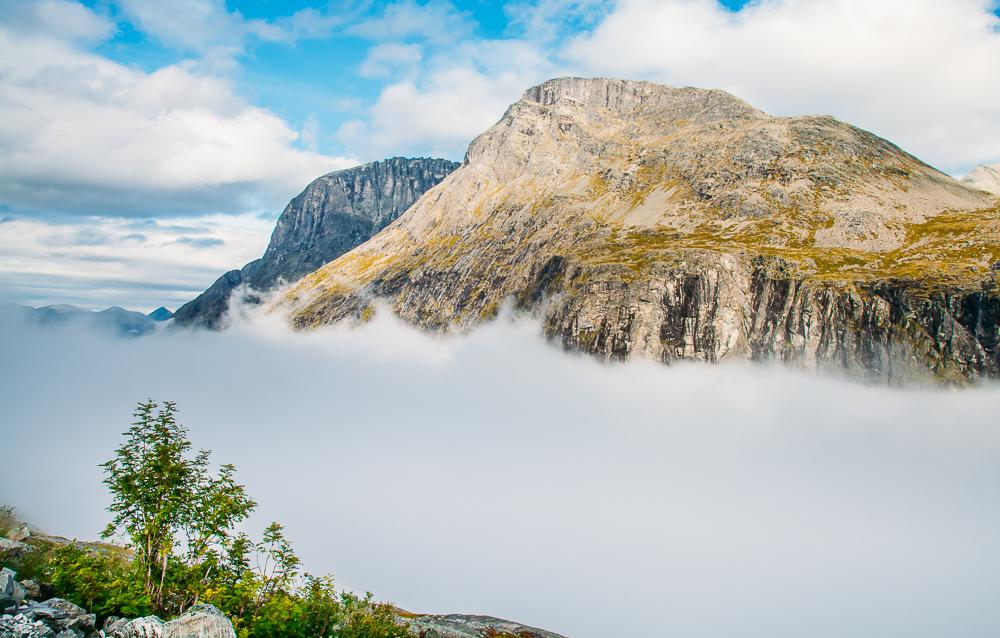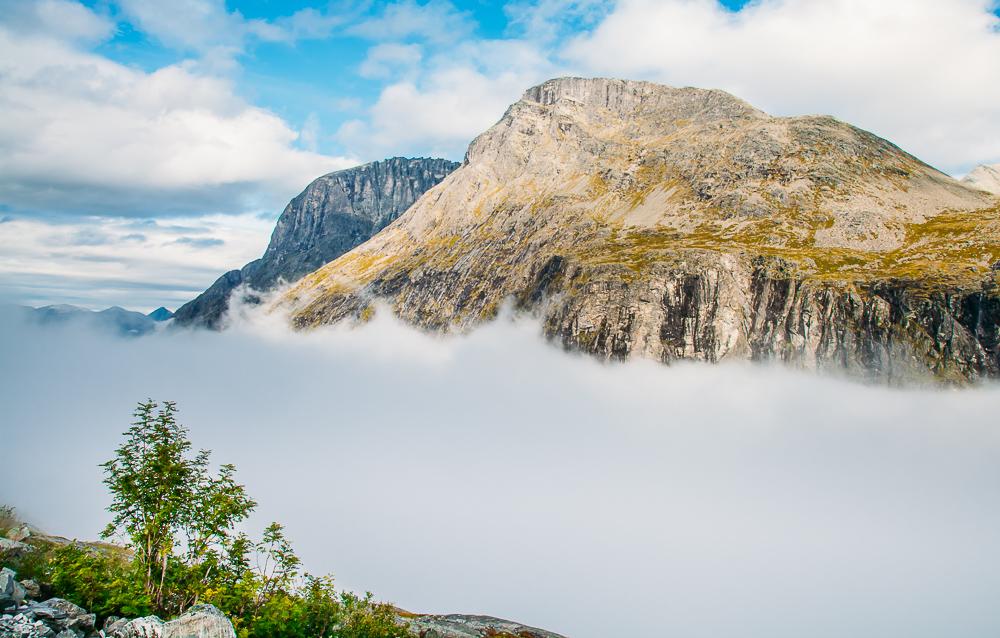 Dan was pretty disappointed over not getting to see the famous view over the bends (he was also disappointed over not getting to cycle it) but I, being the obnoxious Pollyanna that I (sometimes) am, decided we were actually totally lucky not to be able to see it.
Because instead of spending all my time there trying to recreate this photo, I did something that I imagine is quite difficult to do on days with clear views: I turned around.
Um, how pretty are these mountains? And how bizarre is it that I had no idea they were at the top of this oh so famous road?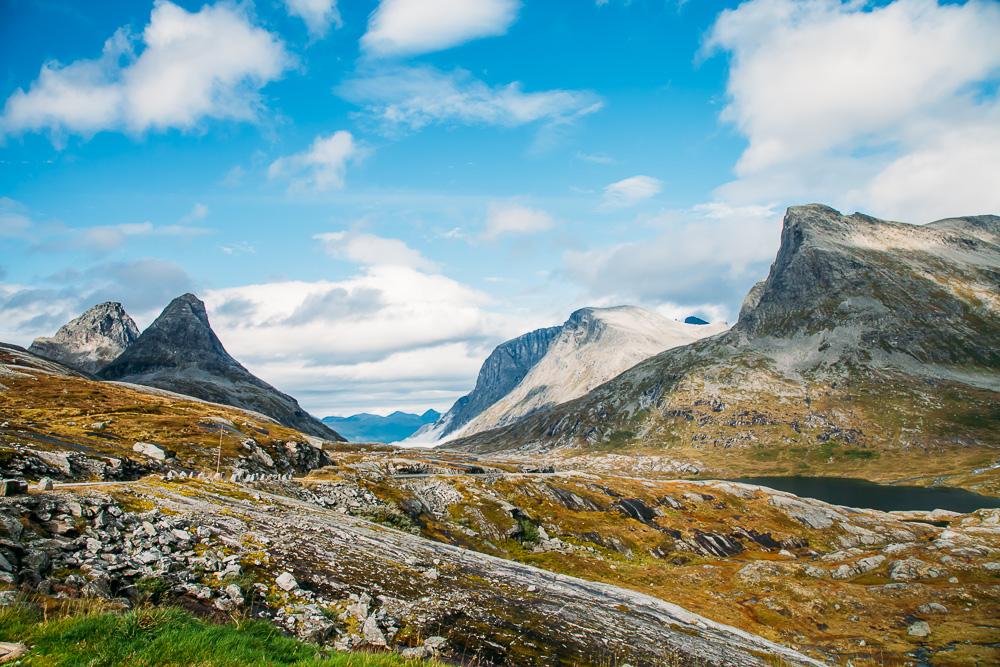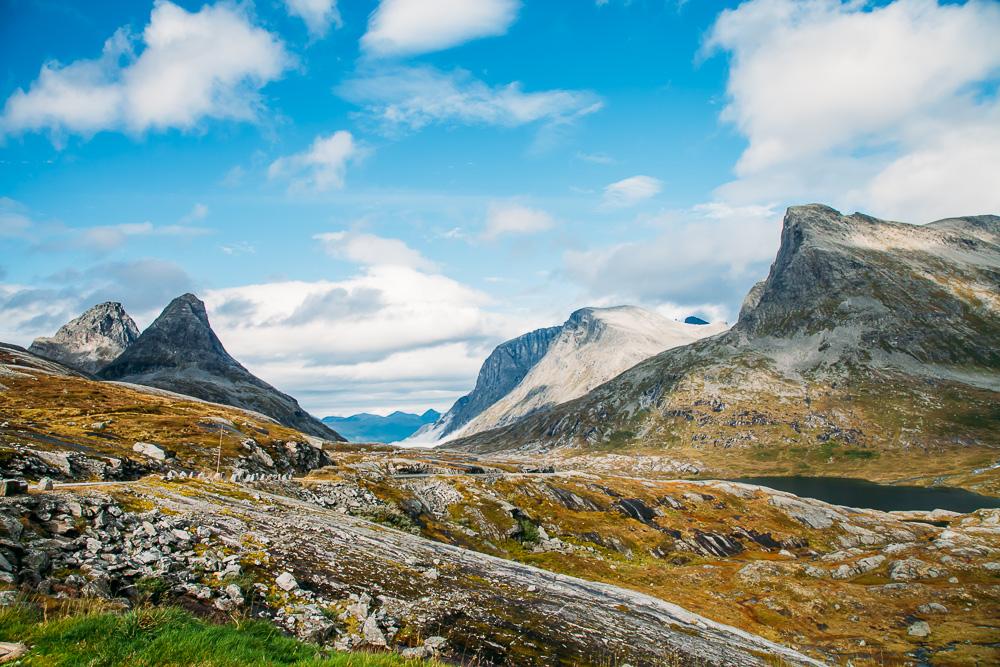 Aaaand excuse me while I post a million more photos of all the pretty, just to put a strain on your Internet speed.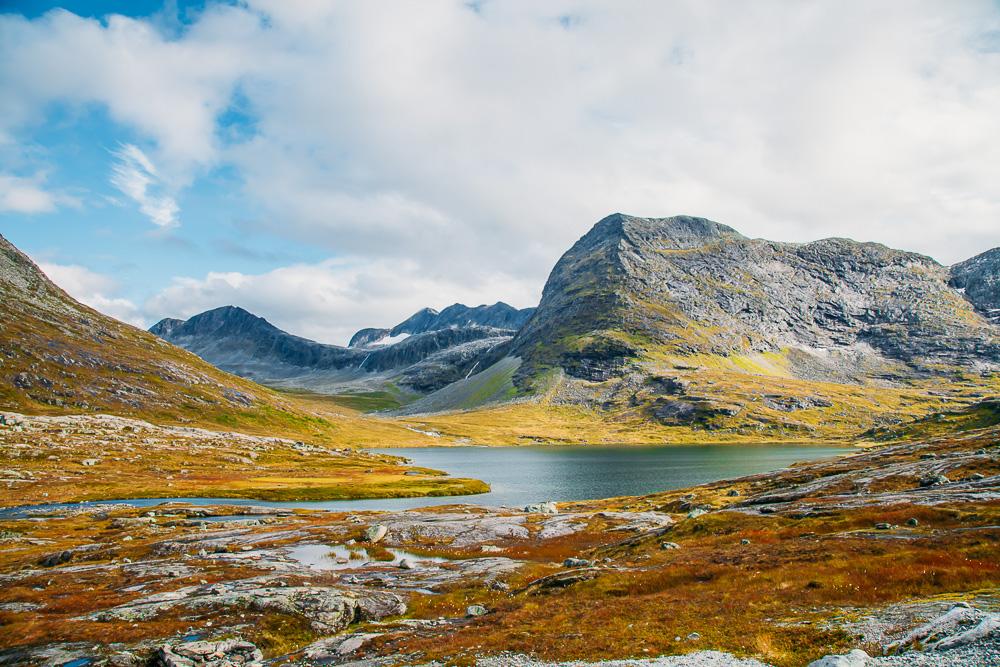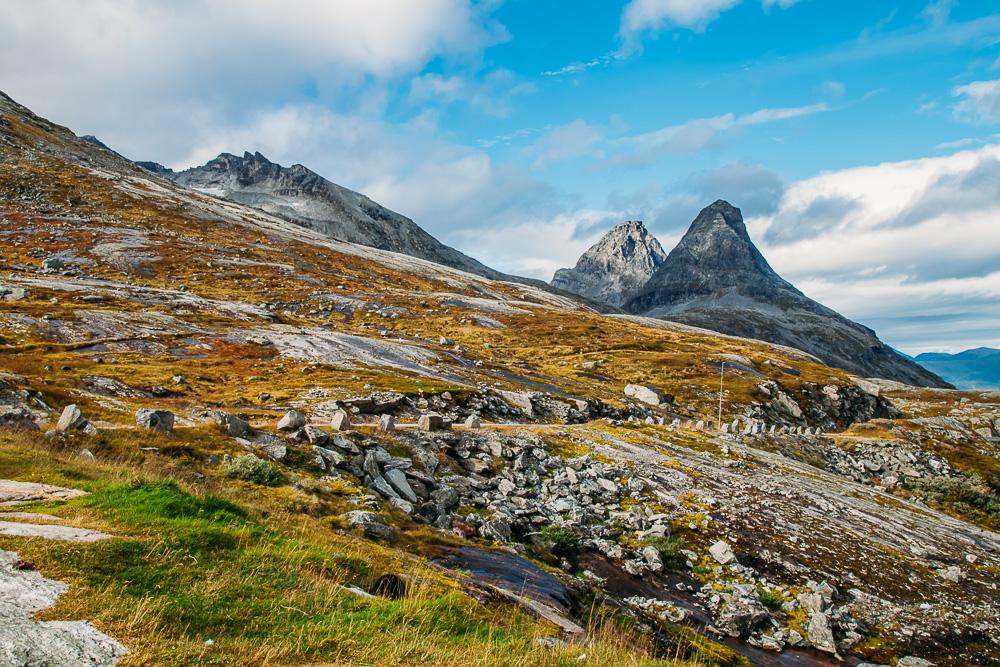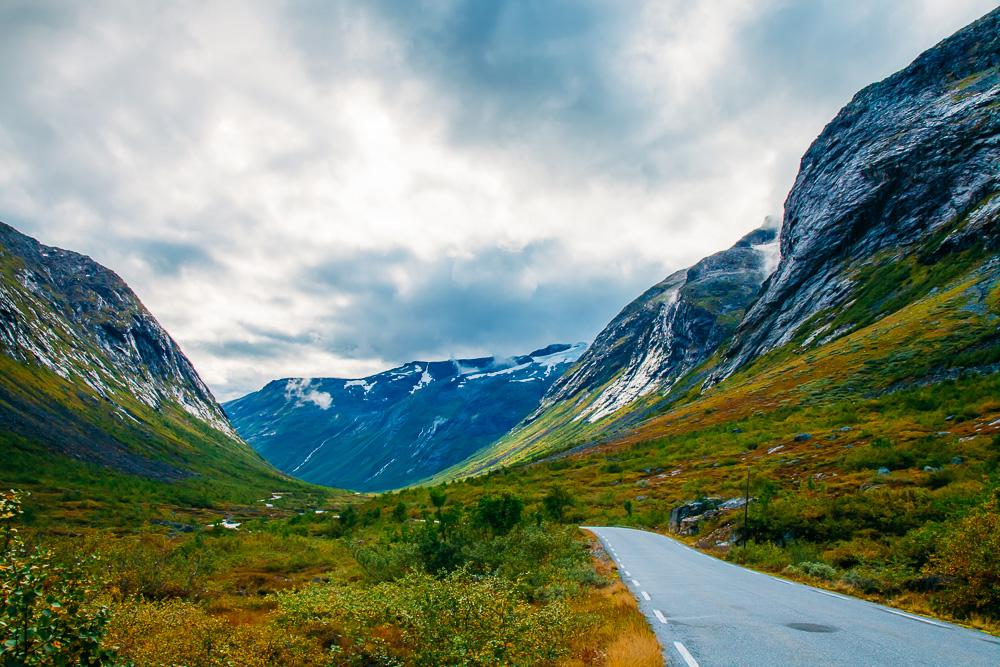 But can we pause for a second to acknowledge how perfectly Instagram this car is? I'm probably a total creeper for taking a picture of it (and sharing it with the Internet) but it's just the cutest!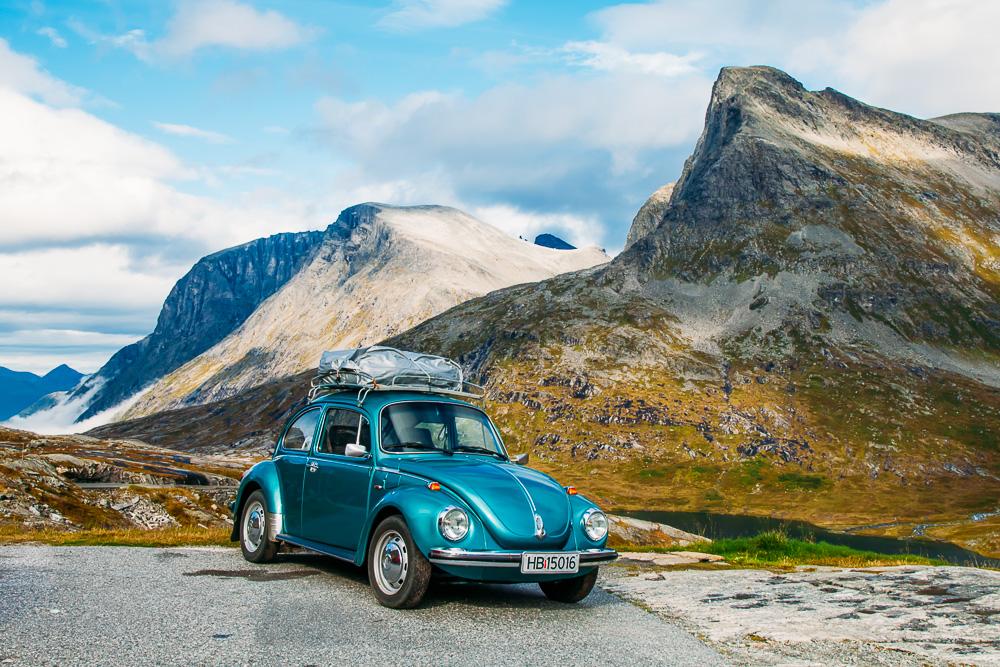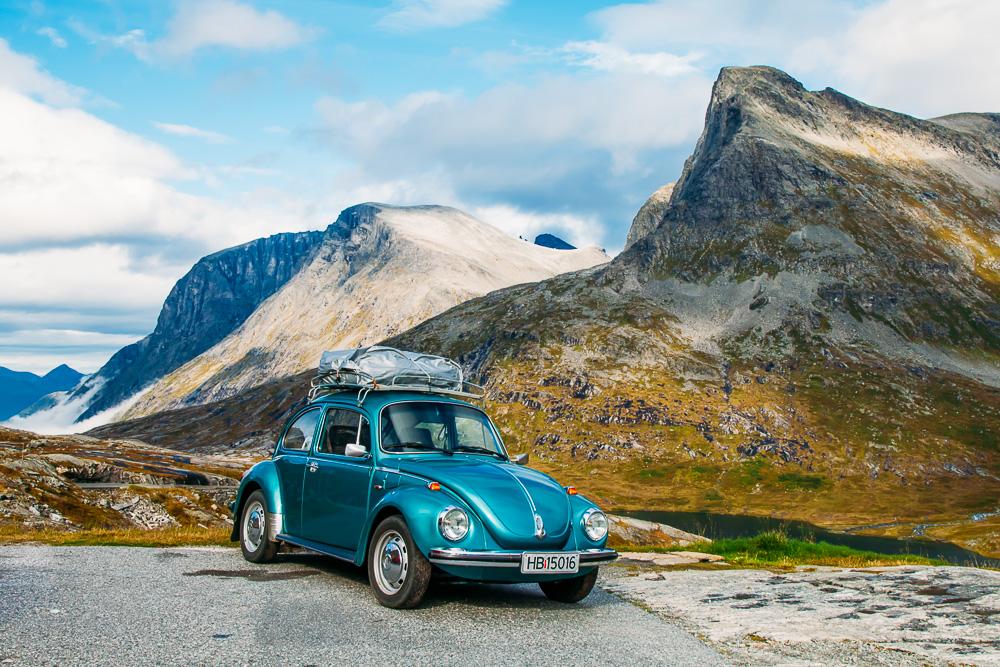 Eventually Dan did drag me back into the car so that we could actually drive down Trollstigen. And it was totally trippy driving down into the fog – but eventually we did actually get to see some of the road, woohoo!
It looked like this, except times eight: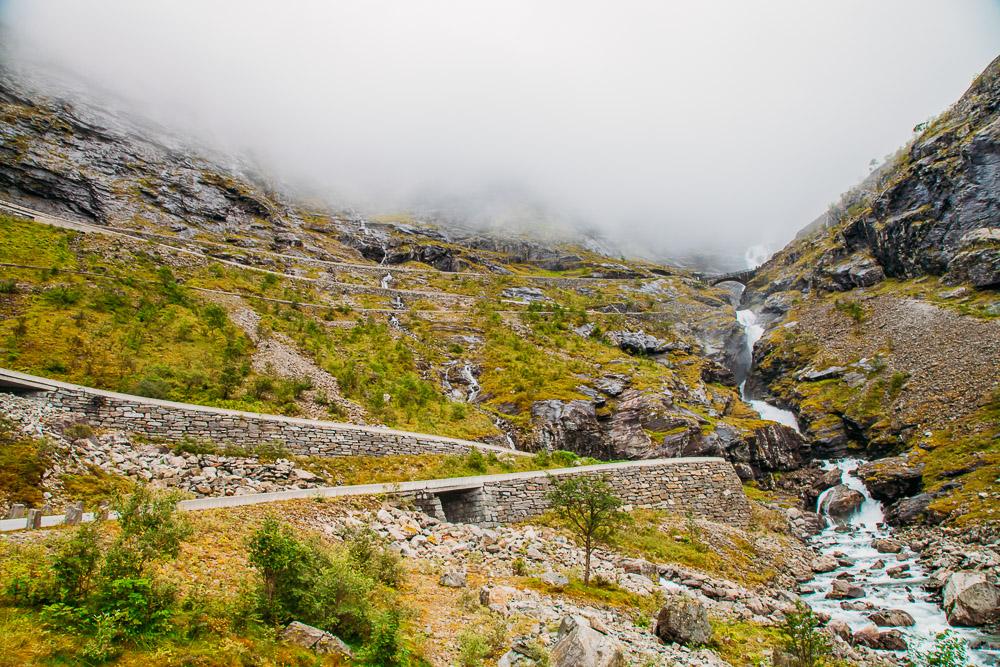 Okay, I'm just going to have to go back someday. Again and again and again.
Mostly, though, because there's another nearby spot I definitely plan on returning to many times while living in Norway: Ålesund! It was our final destination of the road trip, and definitely the one I was the most excited for. Like, as soon as we made our way off Trollstigen and began spotting signs for the city I went just a bit insane from the excitement of it.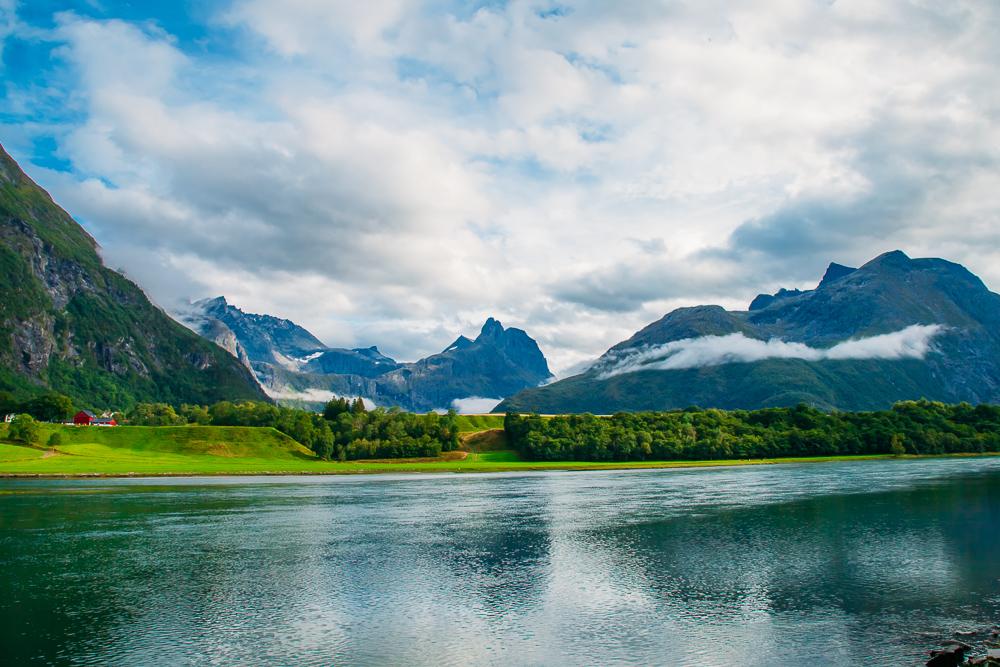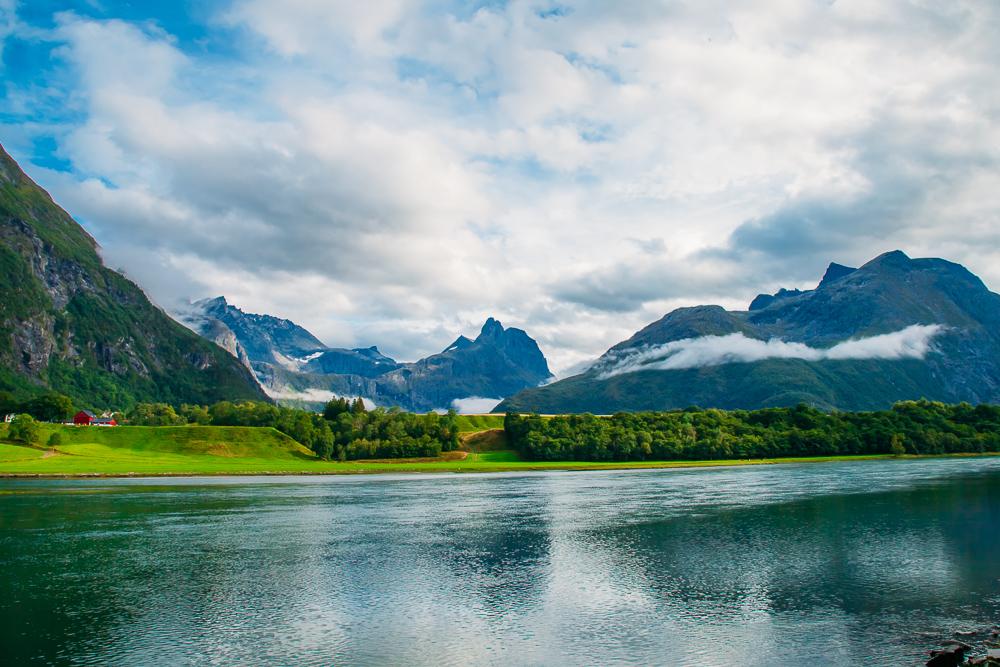 So stay tuned!
pin it!