When I think about the Møre and Romsdal county of Norway Ålesund and Kristiansund are the two main cities that come to mind. In fact I only included Molde on my itinerary because I was going to be passing through anyway, after driving the Atlantic Ocean Road. Oh and also my mother told me to.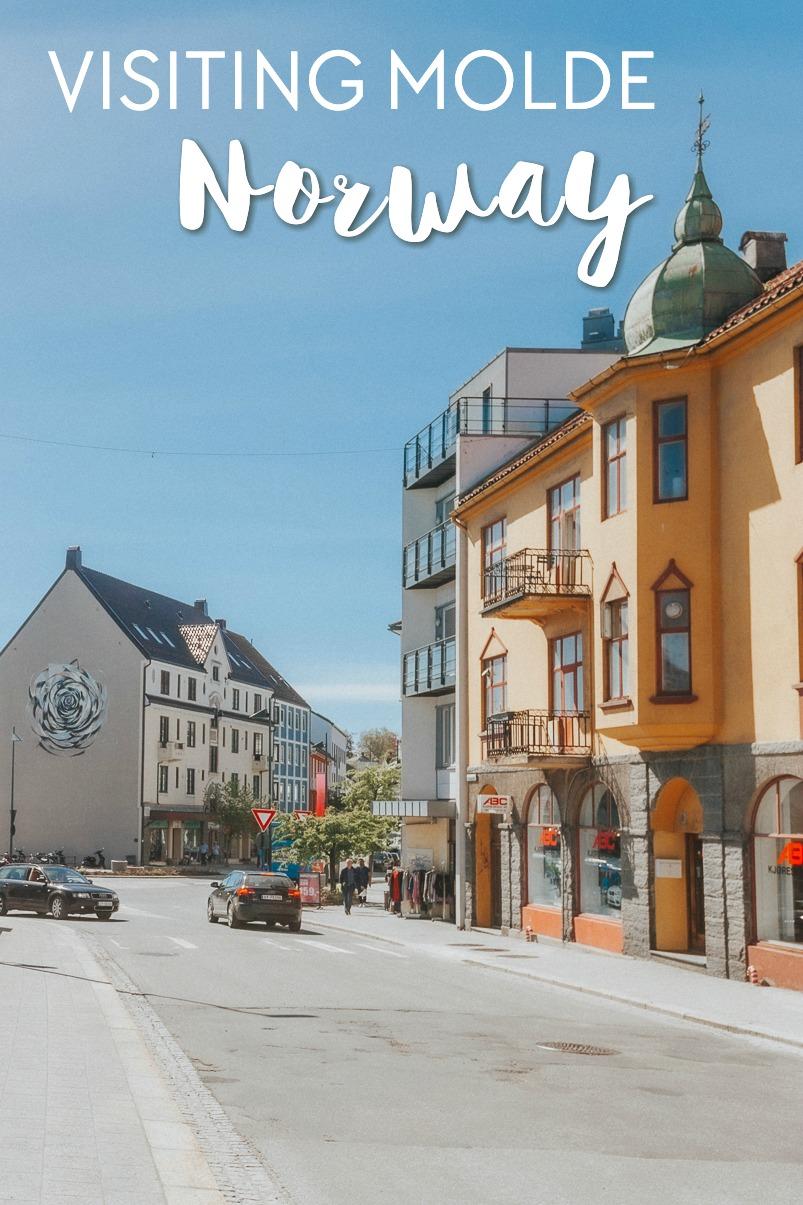 I guess parents do know best, because I loved Molde. Like, I think I even prefer Molde to Ålesund?! That seems like a crazy thing to say because Ålesund is widely considered one of the most beautiful cities in all of Norway, and certainly the most beautiful in Møre and Romsdal. But somehow Molde managed to enchant me just a little bit more.
Okay, this could also be because when I visited Ålesund it was super rainy, and in Molde I had one of the first truly warm, sunny days of the year. In fact I think it was my first time walking outside without a jacket this year, which probably added to my enjoyment of the city. Though the nice weather may not have been a coincidence, as Molde's fjord setting a bit inland protects the city from the harsh elements that so often batter Ålesund and Kristiansund.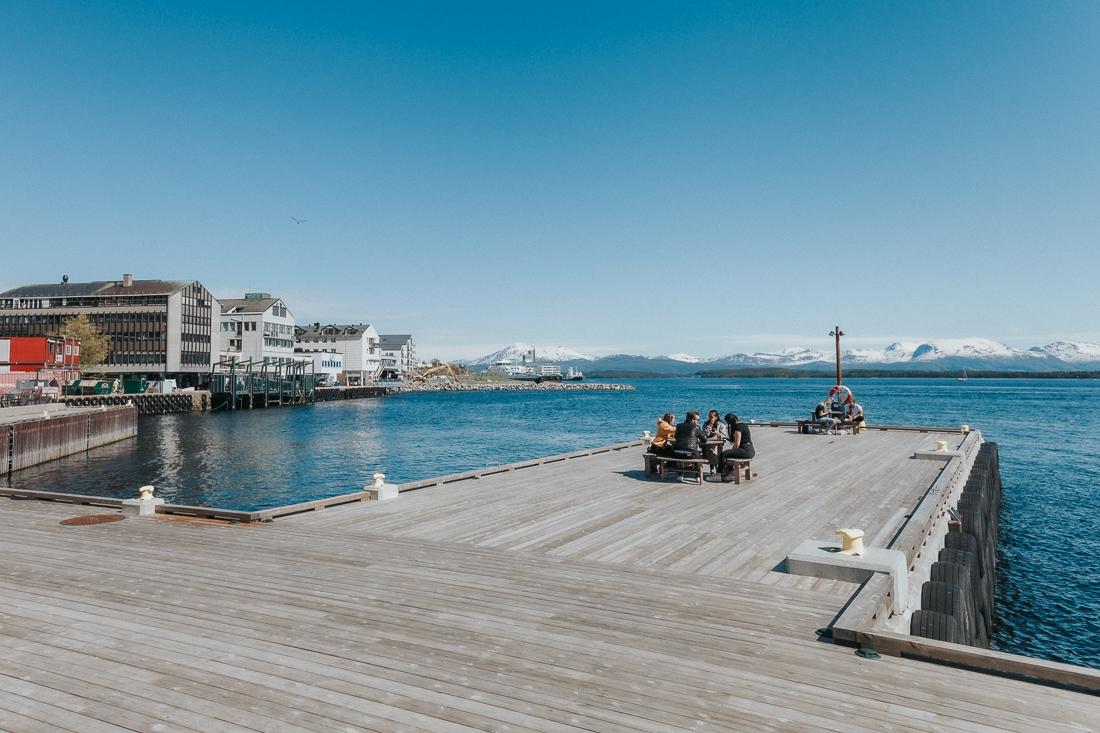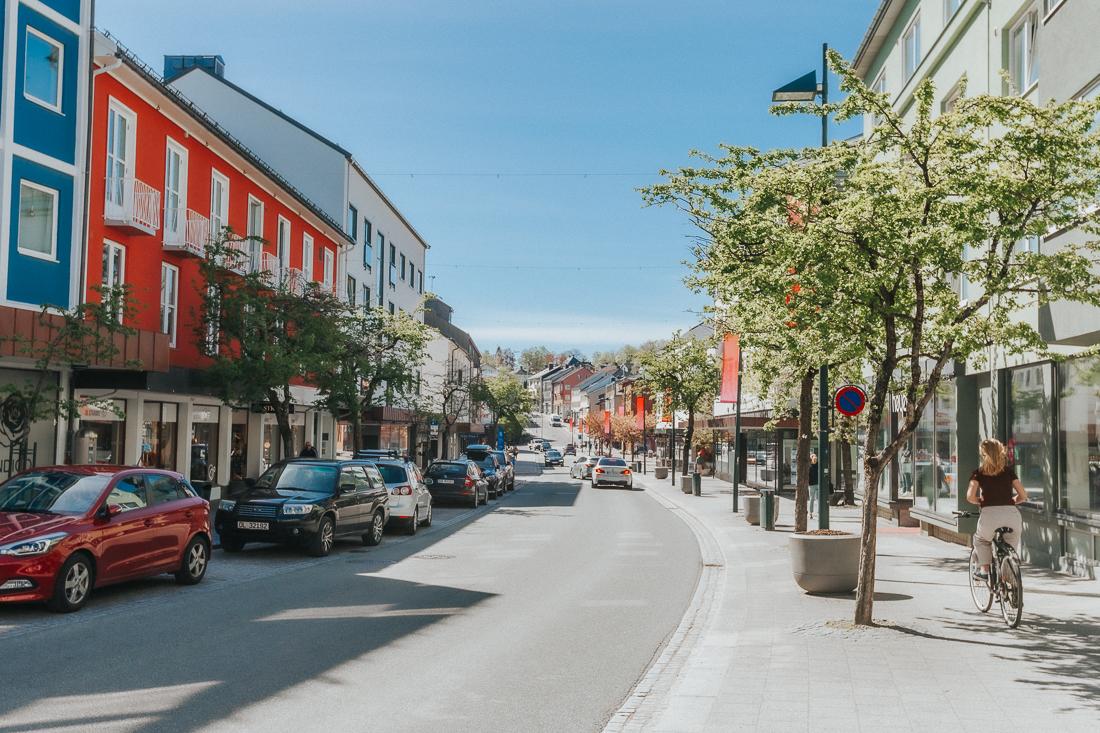 Southern Norway Guide!I've gathered all my best advice for planning an incredible trip through southern Norway (from the far south up to Trondheim) in a 93-page ebook covering my top recommendations for places to visit (both on and off the beaten path), the best times of year to visit, how long to visit for, the best accommodation choices, transportation, what to eat, what to pack, and a sample itinerary that covers my personal favorite route through the south.
But also I found downtown Molde a lot more lively and modern than Ålesund and Kristiansund, both of which are beautiful cities but feel somewhat frozen in time.
Again, I'm sure the sunshine had a lot to do with the liveliness of downtown Molde, but I think even in the rain I would have enjoyed Molde's cute shops and cafes.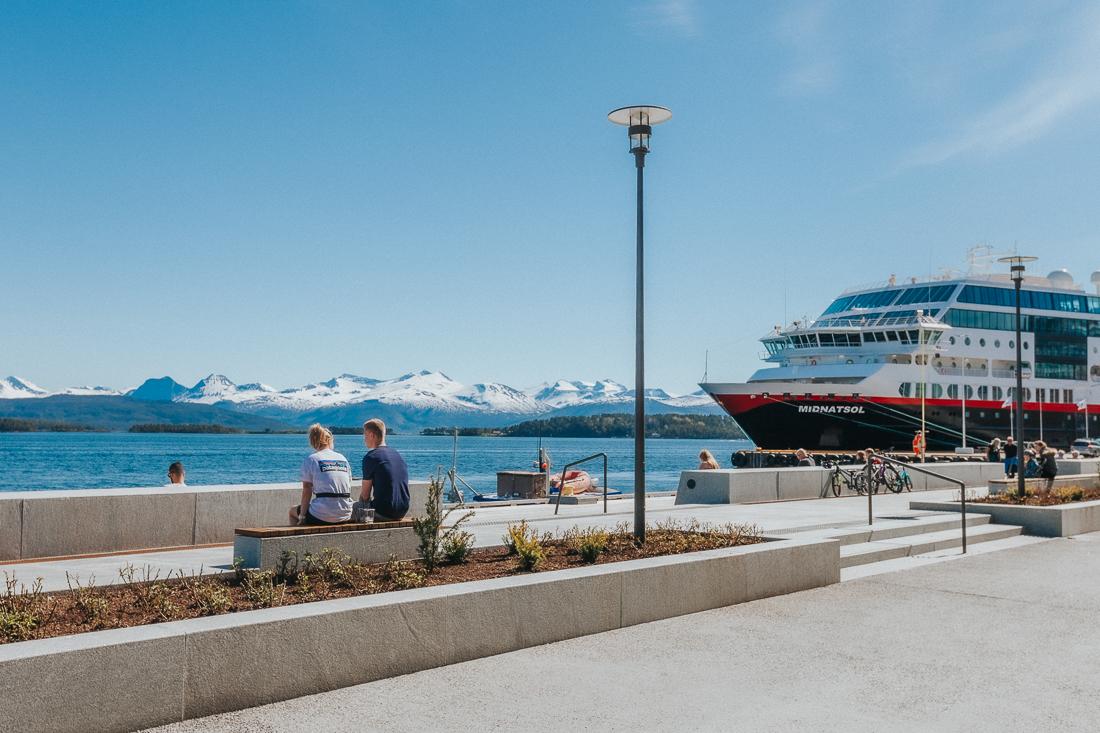 Molde has a population of 26,000, making it about the same size as Kristiansund, which I was surprised to find out because I feel like Kristiansund is a much more popular tourist destination. I also learned that Molde was heavily hit during World War II, which along with a fire in 1916 explains Molde's clean lines and lack of the typical old wooden houses we find in most Norwegian cities.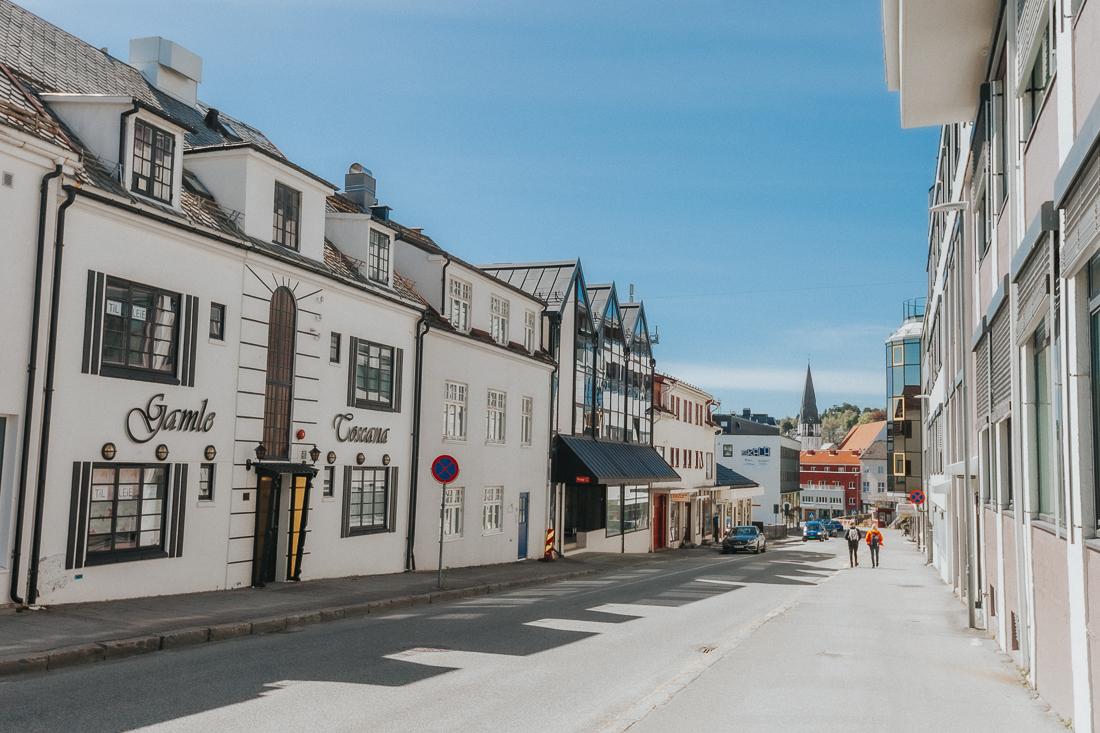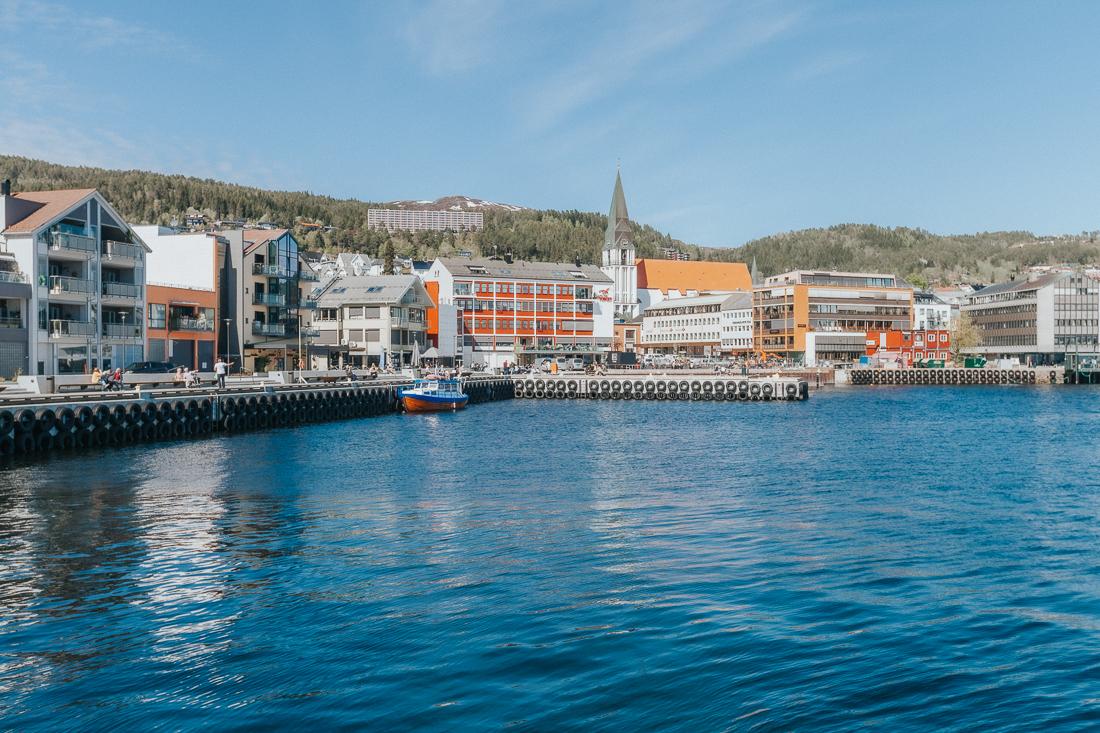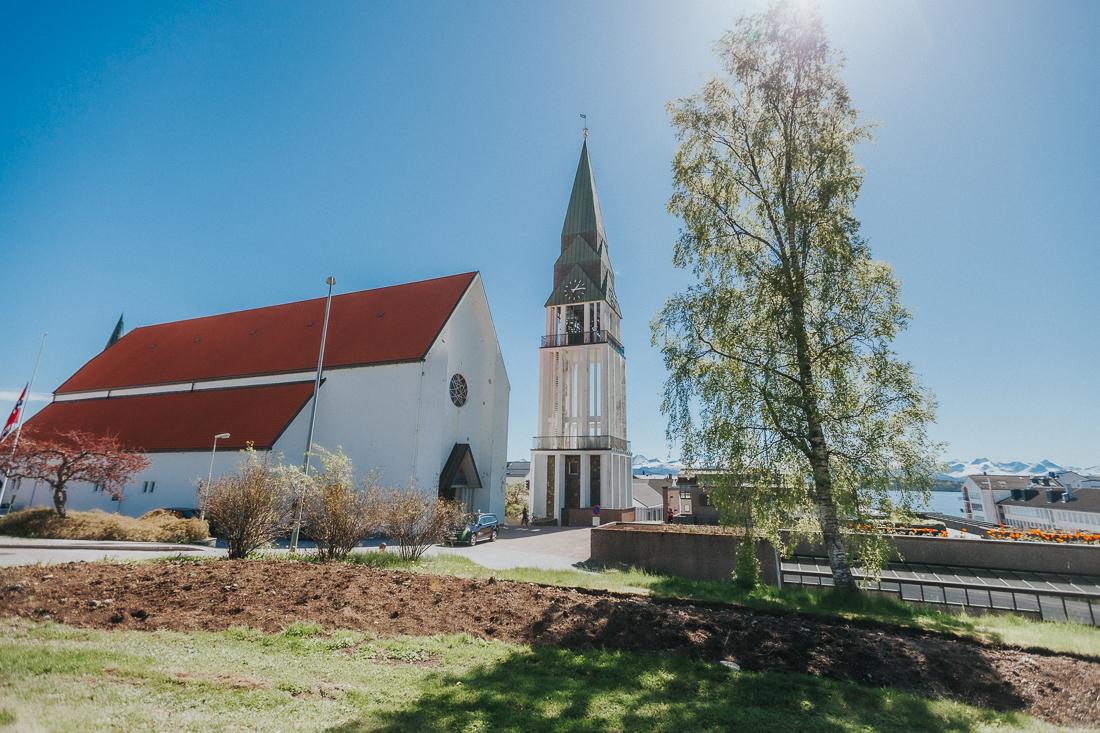 Molde is known as the City of Roses, though when I visited in late May it looked more like the City of Tulips. It's also home to a weeklong International Jazz Festival, one of the oldest jazz festivals in Europe, as well as one of Norway's top soccer teams. My mother also informed me that Molde is the hometown of the author Jo Nesbø, whom surely all of you have now read after reading my list of the best Norwegian novels.
But what did I get up to in Molde?
I walked around the city, enjoyed the sunshine at Molde's beautiful harbor, and popped into a couple of shops and cafés. Oh and of course I had to drive up to Varden, Molde's famous "Molde Panorama" viewpoint overlooking the city, with a backdrop of 222 snowcapped mountain peaks.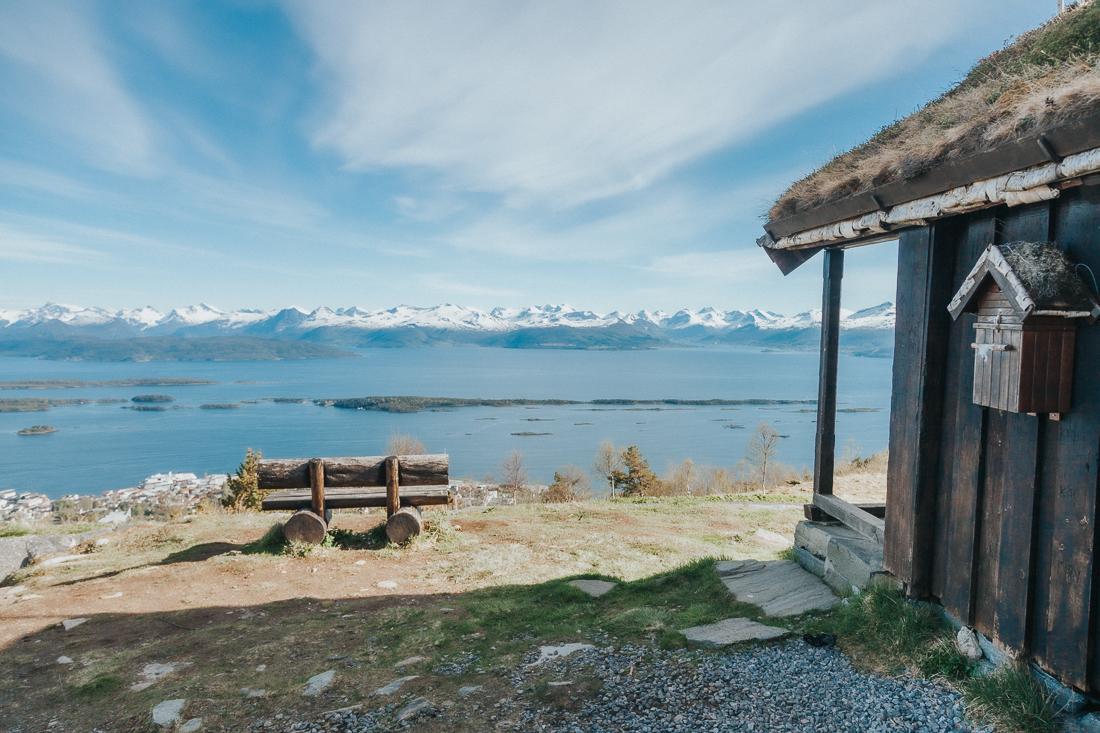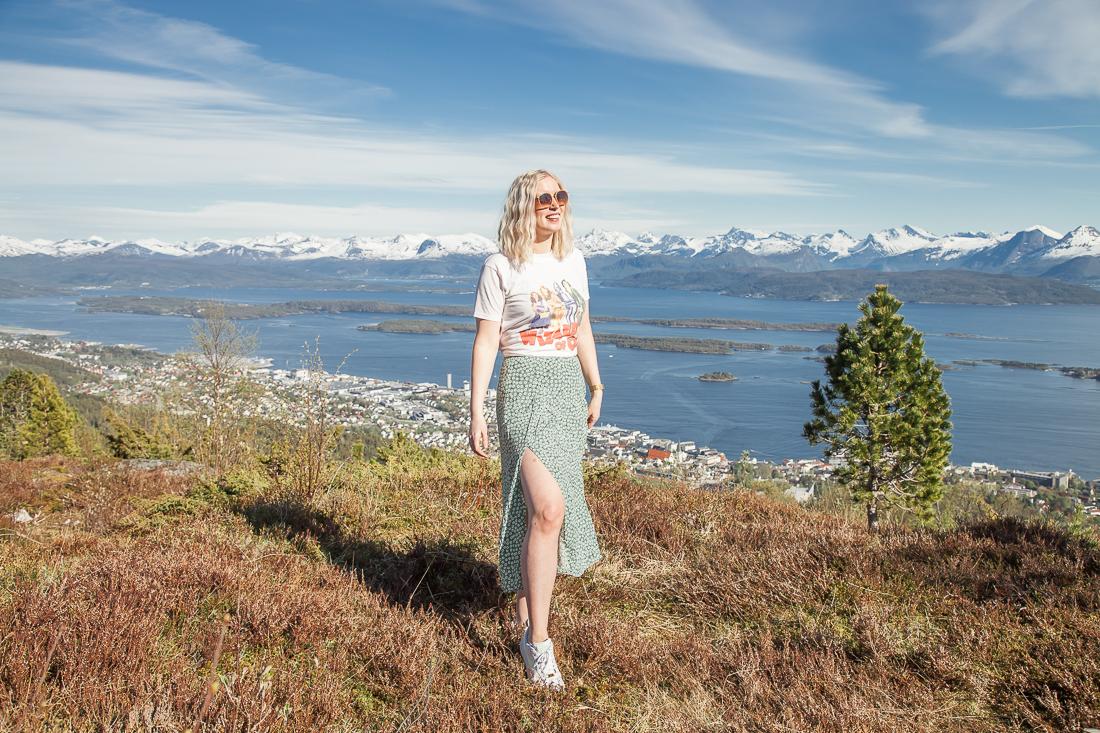 This is also a popular hiking spot, and there were so many hikers out while I was there – again, adding to the lively feeling of the city. The hike up here from the city center takes about an hour.
The viewpoint is definitely impressive, though to be honest I didn't really need to visit a viewpoint for impressive views, as Molde is surrounded by stunning mountains that can be seen from just about anywhere in the city. I couldn't quite believe it when I drove into the city – the views here are incredible.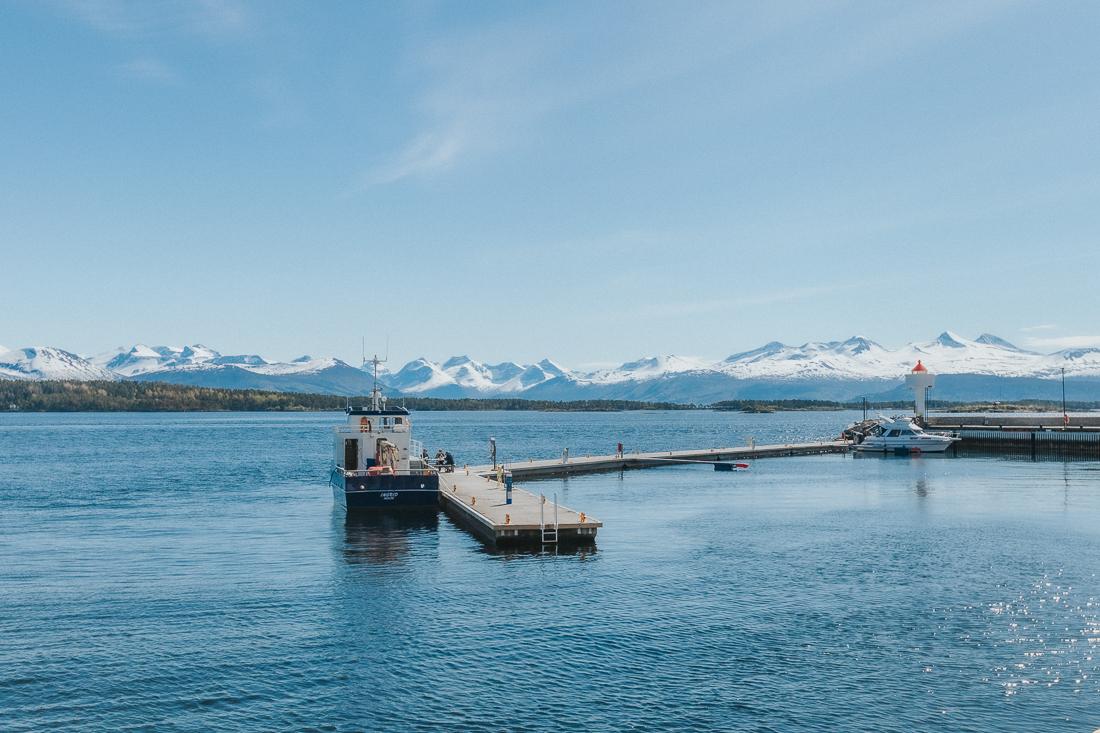 My favorite coffee shop was Fole Godt, which is super cosy and typical Norwegian style inside with colorful wooden tables. I can definitely recommend the cinnamon roll – and I have very high standards for my cinnamon rolls, so this one really was good.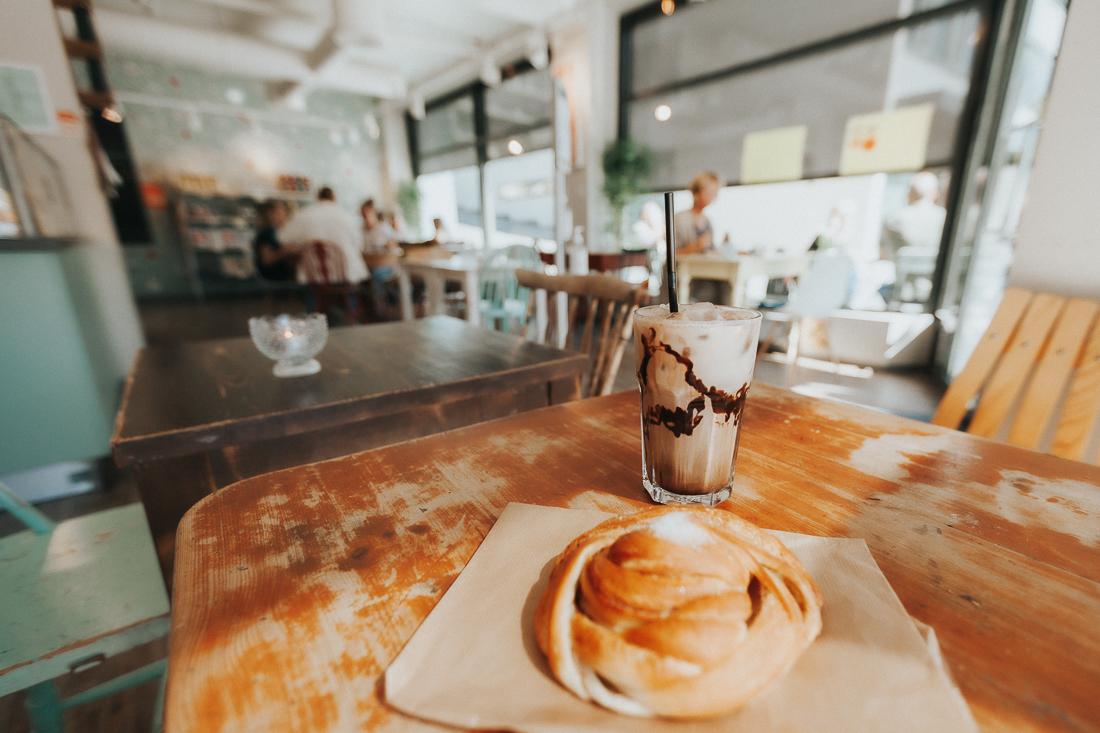 And then I also stopped at Kneipen, which wasn't quite as charming as Fole Godt, but the outdoor patio was packed (or at least the social distancing version of packed) and it was the perfect downtown spot to sit in the sun.
Molde is also home to one of Norway's largest folk museums, The Romsdal Museum, which was established in 1912. It was still closed when I visited, but I imagine it's definitely worth a visit to see what pre-war Molde homes and buildings looked like. Plus it's just a short walk from the city center.
If you visit Molde you also absolutely must explore some of the surrounding fjords. From Molde I drove to Romsdalsfjord, where I went for a long hike and then camped for the night, which I wrote about here. And Molde is also just a two hour drive from Trollstigen, one of Norway's most famous drives.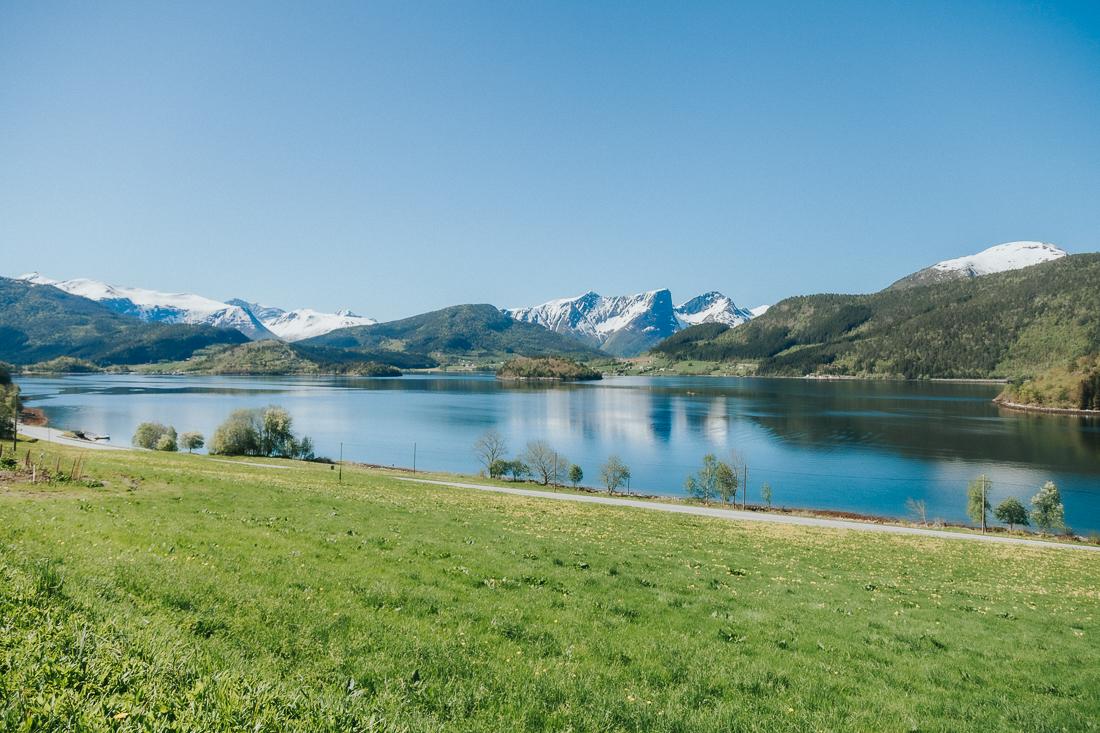 Where to stay in Molde
I stayed at Molde Fjordstuer, right by the harbor in downtown Molde. To be honest I didn't love it here. My room had an awkward setup and the breakfast wasn't great.
I chose this hotel because I had just stayed at the Thon Hotel in Kristiansund and thought I should mix it up, but ultimately I regretted not going with the Thon Hotel Moldefjord, which was right down the street and even a bit cheaper, but would have been nicer (at least if it's the same standard as other Thon hotels I've stayed at). Oh and the Thon Hotel has free parking, whereas Molde Fjordstuer did not.