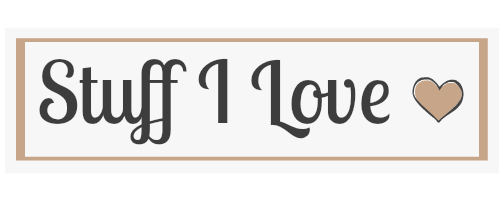 If you're curious what things I keep with me while spending months on the road, here's a list of a few special things I just can't live (or travel!) without.

I spent five months last year backpacking with an awful backpack that I had ordered on Ebay for $50. Big mistake! When I returned from Central Asia with my pack literally duct taped together, I knew it was time to upgrade. After tons of research I totally fell in love with my Deuter ACT Lite 65 + 10 Internal Frame Pack backpack. It fits like a glove and I swear makes my haul feel lighter. Check current prices for Deuter ACT Lite here

Camera: All of my photos up until May 2016 were taken with an old Canon EOS Rebel T5 that I inherited from my dad. It's inexpensive for a DSLR, surprisingly light, and I've found it to be a great starter camera. Check prices here
Now I use a Canon EOS 5d Mark II, which is the most magical camera that ever was. It's a full frame professional camera and definitely an investment, but oh so worth it. I opted to get the Mark II instead of the newer model, since it was so much cheaper yet still the perfect travel camera. Check prices here
It is a bit on the heavy side, but to be honest, I don't really notice such a great difference between it and other DSLR cameras – they're all a bit heavy, and the weight is always worth it for the amazing travel photos.
Lenses: Before getting the Mark II I upgraded the kit lens (which I hated) to Canon's amazing 24-105mm f/4 L lens, which I still use now with my new camera.
I can't believe I went for so long without upgrading my lens – a quality lens makes worlds of difference in photos. Seriously, this lens is AMAZING! The colors come out bright and photos are always tack sharp. See current prices here
I also love Canon's 50 mm f/1.8 lens, which is tiny (making my camera really light) and perfect for low light situations and portraits. This is the lens that most fashion and lifestyle bloggers use, because it captures really crisp subjects with a soft, creamy background. It's also super cheap, so I recommend it to beginners looking for a lens upgrade. See prices here
Tripod: I'm obsessed with my Joby tripod. It's small and super light, and its adjustable legs mean that I can set it up in awkward locations, like wrapping it around a railing or tree branch. As someone who travels solo a lot, having a tripod is key to setting up shots of myself (because who wants to be the person always asking strangers to take their photos? Not me). Check prices here

Remote: My camera remote is definitely my favorite camera accessory. It's especially handy when I'm traveling solo and am taking a lot of selfies, though I've used it for a lot of group shots with my friends as well. Firstly, using a remote means I don't have to wait for my camera's self-timer to count down, and I can take a bunch of shots at once.
But more importantly, the remote allows the camera to focus on me before taking the photo, whereas when I try to use the self-timer the camera focuses on the background before I run into the shot, meaning I end up out of focus. See prices here
Editing: For serious editing I use Adobe Photoshop Lightroom, which has powerful editing tools but is still really easy to use. It seems like all the serious photographers out there use Lightroom and/or Photoshop, so if you want your photos to look equally amazing this is the way to go.
The best deal out there is the Adobe Creative Cloud Photography Plan, which gives you Lightroom and Photoshop for a monthly subscription price. The best part is that it includes updates! Check current prices here

Hotels and Hostels: My secret weapon for finding the best value accommodation is Booking.com. Okay, maybe it's not such a secret, but I have learned time and again that not all booking sites are as trustworthy as this one. Use it!
Airbnb: I'm a new convert to Airbnb but I suddenly get what the fuss is all about. It's so nice to be able to self cater in your own apartment, and it's often a way cheaper option that staying at a hotel. You can get a huge discount off your first stay if you sign up for Airbnb here!
Couchsurfing: I love being able to meet up with locals and have a truly unique experience in their city, and Couchsurfing helps me do just that!

I have an entire section of my blog with posts dedicated to blogging – from how to set up a new blog, to how to make a serious income (enough to live in Norway!) with travel blogging. Check it out here
Hosting: I used to host my site through GoDaddy, but their customer service was terrible. I've now switched to HostGator, which offers much better support, and after I made the switch my site load time was cut in half. However HostGator is part of a really big company, so I know a lot of bloggers opt for SiteGround instead, which is supposed to have excellent customer service and be perfect for WordPress sites.
The only reason I chose HostGator was that it was cheaper at the time, so if you have the money I would definitely recommending going for SiteGround (though either option is good!).
See current pricing for HostGator here
See current pricing and plans for SiteGround here
edit: After reaching 150,000 page views a month I wanted to switch to VPS hosting, which I now have through Orange Geek.
The Blogger Course: I'm a big fan of learning and blog courses have saved me SO much time, and helped me turn my blog into a full time job. I've taken a lot of good courses, but the one course that changed the game for me was The Blogger Course by Monica of The Travel Hack.
By the end of this 12-week course I knew I was ready to quit my day job and blog full-time – and that's what I've done! I couldn't recommend it more highly. See here for more course details and the current price
Travel Blog Monetization Summit: If you're making under $1000/month with your blog and want to make more, this course goes through all of the essential steps towards monetization. I learned so much from it! Click here for the current price, as well as more course details and an exciting freebie
Travel Blog Success: To be honest I have mixed feelings about Travel Blog Success, and think a large reason so many travel bloggers promote them is that the affiliate payout is huge (I'll make $100 if you buy it through my link). It was also significantly cheaper when I bought it than it is now. The lessons might be helpful for beginner bloggers, but they've also become a little stale – you might be better taking advice from lifestyle blogging communities instead, which tend to be more up to date.
BUT the secret Travel Blog Success Facebook group has been beyond helpful. Once your blog has grown enough you'll start getting sponsored post and ad requests where you will be expected to name your own rates. I would have been totally lost without guidance from the group, and probably would have way undersold myself. It also seems like many of the "biggest" travel bloggers are in the group, and incredibly active, so if you want to be in the know with the travel blogging world, you probably want to be part of this.

Last but definitely not least (in fact this really should have gone first), I use World Nomads for travel insurance. Their support line was incredibly helpful when I needed to go to a hospital in Beijing, and the claims process could not have been easier. I mailed them my receipts four months later when I had returned home, and a few weeks later I had a check from them in the mail. One of the best things about World Nomads is that you can apply from abroad, whereas a lot of insurance programs require you to sign up while you're still in your home country (a huge pain for longterm travelers).
Big lesson learned from my experience getting sick on the road: have travel insurance! Choose whatever insurance fits best with your needs, but I highly recommend World Nomads.
You can get a quote here:

All of these products are ones I use and love. Some of these links are affiliate links, so I will earn a small commission on sales made through these links, at no extra cost to you. This helps to cover the costs of running this site, so thanks in advance!