After my recent article discussing how to get off the beaten path on the Norwegian fjords, a lot of you asked for more ideas of Geirangerfjord hotel locations. I'd say Geirangerfjord is the most beautiful fjord in Norway, so it's definitely worth staying there for a few nights during your Norway trip! Unfortunately, most people seem to end up staying at a hotel in Geiranger, which is the most overpriced and overcrowded place on Geirangerfjord.
But there are so many gems along Geirangerfjord that are tucked away from the crowds and just so, so beautiful. Here are my favorite places to stay on Geirangerfjord – on any budget!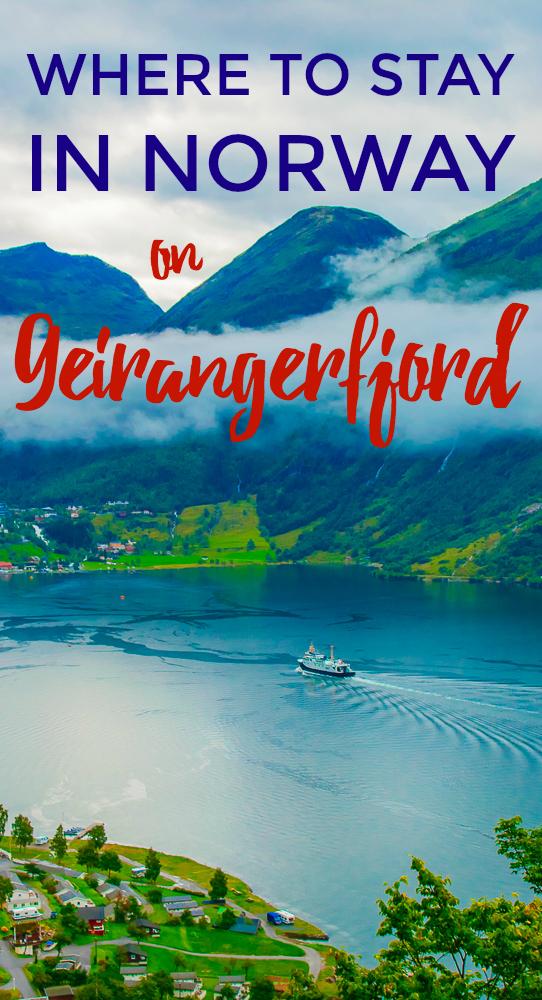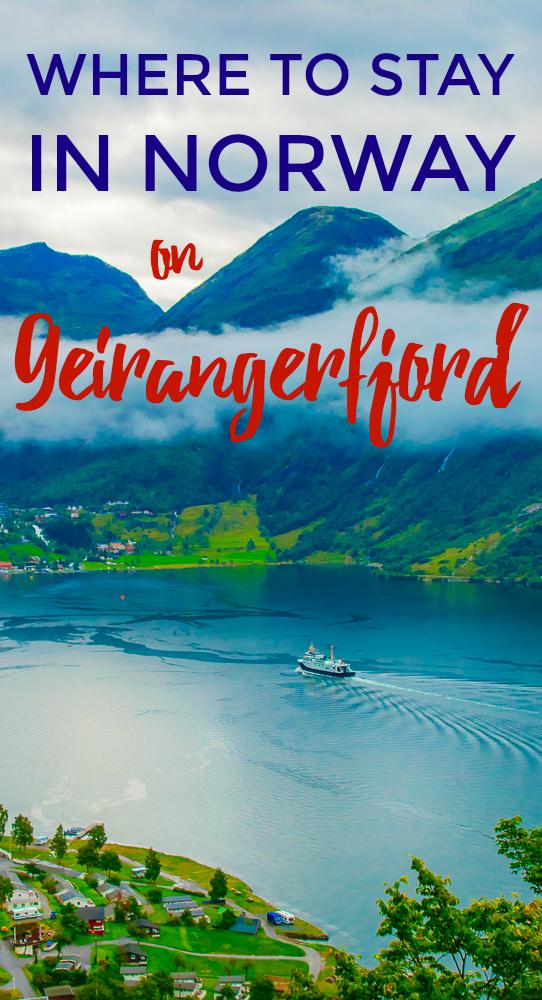 The best luxury and boutique hotels on Geirangerfjord
Valldal Fjordhotell in Valldal
The brand new Valldal Fjord Hotel is close by both Geiranger and Trollstigen, yet it's tucked away in a peaceful hideaway from the tourist crowds. It has an amazing view of the fjord and makes for the perfect base from which to explore both Geirangerfjord and Trollstigen. Check current rates and availability here
Hjelle Hotel in Hjelledalen
I've written about this hotel before and of course I have to mention it here, because it's probably my favorite hotel on Geirangerfjord.
This historic inn is run by a family who has been living there since the early 1900s, and its location right on the turquoise Oppstrynsvatnet lake is perfect. There's even a white sand beach! I also love that it's far enough from Geirangerfjord to be away from the tourists crowds, but close enough for easy access. It's also quite cheap by Norwegian standards! Check current rates and availability here
Hotel Union in Øye
This manor house turned hotel from 1891 is probably one of the most magnificent places to stay in Norway. Like, staying here feels a bit like staying on the set of an old period film! In fact, many royals and famous composers and writers have stayed here, including Kaiser Wilhelm, Princess Victoria, Sir Arthur Conan Doyle, Edvard Grieg, and Henrik Ibsen.
And at just 18 kilometers from Geirangerfjord, Øye is the perfect place to stay – near enough to the fjord for easy access, but also far enough to be away from the tourist crowds. Even if Øye weren't so beautiful staying here would be worth it for the interior and history, but you'll also have gorgeous views over Norangsfjord from the property. Check current rates and availability here
The best mid-range to budget hotels on Geirangerfjord
Hesthaug Gård in Norddal
These cosy little cabins are 16 km from Geiranger and offer stunning views out across the fjord. They're also equipped with kitchens so you can cook for yourself, which will save a lot of money in Norway, and they're incredibly affordable (as in, cheaper than a lot of hostels in Oslo and Bergen). Check current rates and availability here
Jordbærstova Feriehus in Valldal
This B&B is quaint and totally Norwegian, and the owners are very sweet and helpful. On the north of Norddalsfjorden, Valldal is a beautiful base on the fjords from which to explore both Geirangerfjord and Trollstigen. Check current rates and availability here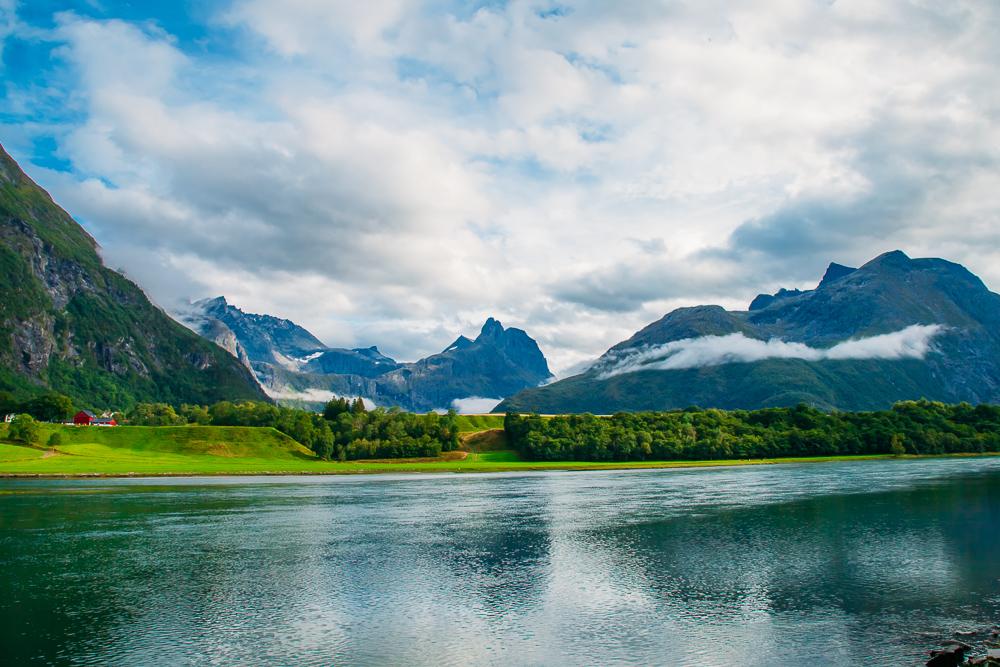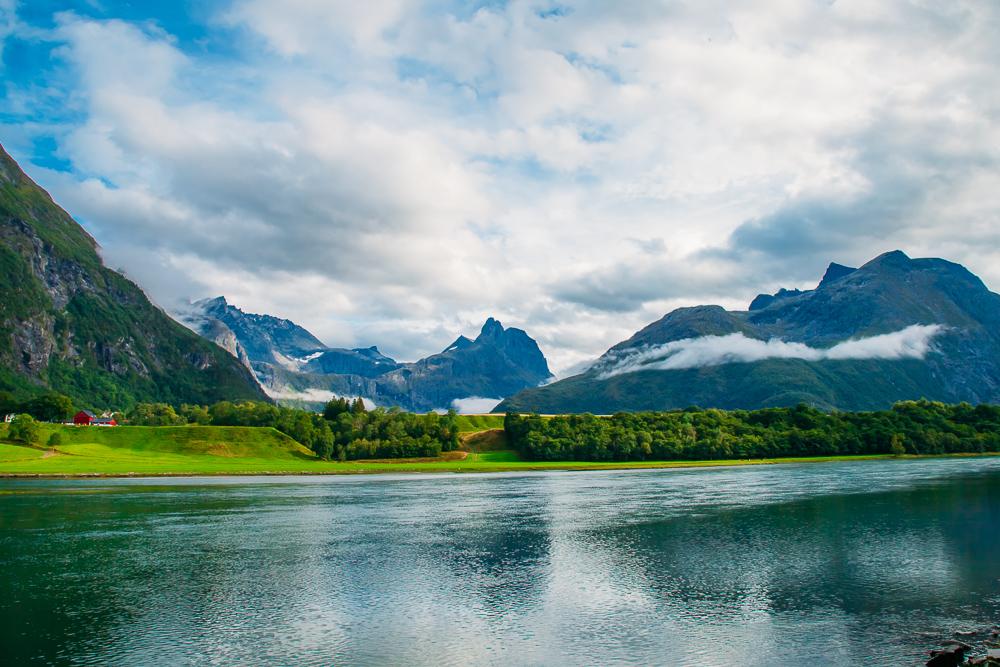 The best budget accommodation on Geirangerfjord
Stordal Camping in Stordal
These little cabins are a total bargain, and in Stordal you're within easy reach of Trollstigen, Geirangerfjord, and Ålesund. Stordal itself is right on the water, and the cabins have a lovely view of the mountain. Just be sure to reserve these early, as they book up really quickly! Check current rates and availability here
Eidsdal Camping and Feriehus in Eidsdal
Conveniently just 3 km from the Eidsdal ferry port on Storfjord and a short drive from Geiranger, these cabins are simple but with beautiful mountain views. And while they're already quite cheap if sharing with one other person, if you have a larger family or group they become an amazing bargain! Check current rates and availability here
Stranda Booking in Stranda
These cottages are really big and can house large parties, so they're a great deal if you're traveling with a big family or group. They're a bit off the main road so you'll need a car to get here, but that also means they're in a lovely quiet location on the mountainside. Check current rates and availability here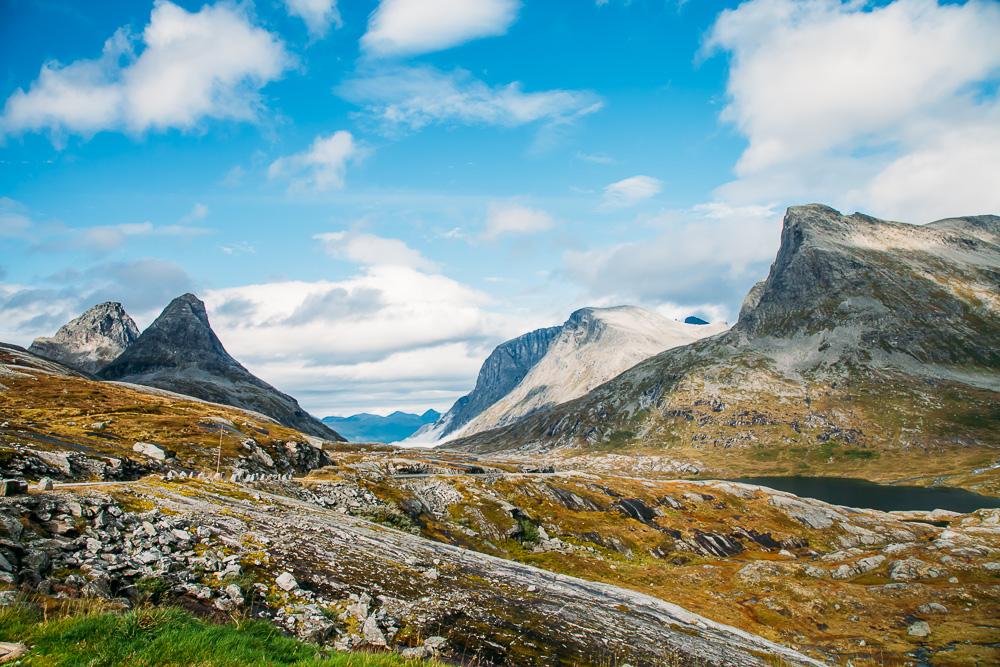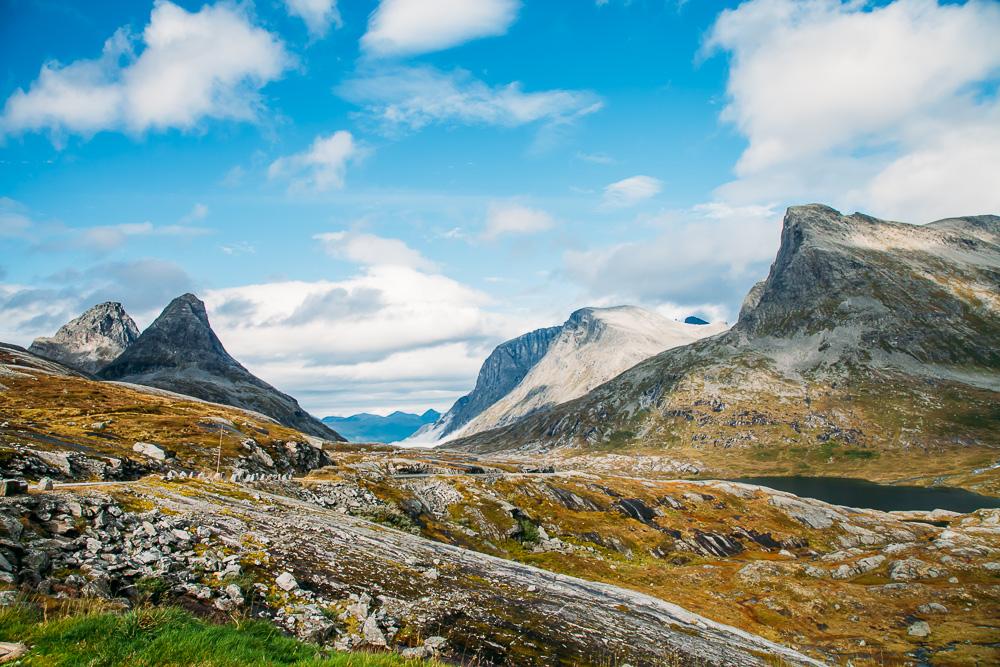 Airbnbs in Geirangerfjord
Airbnb also has a lot of great options near Geirangerfjord, like this rustic villa with mountain views, this apartment within walking distance of the fjord, or this beautiful place in Bjorke. And if this is your first time using Airbnb you can get a discount by [signing up here].