Okay, The Golden Detour (also called The Golden Road or The Golden Route, Norway) might not exactly be a secret, but surprisingly few international tourists seem to know about this special route outside of Trondheim.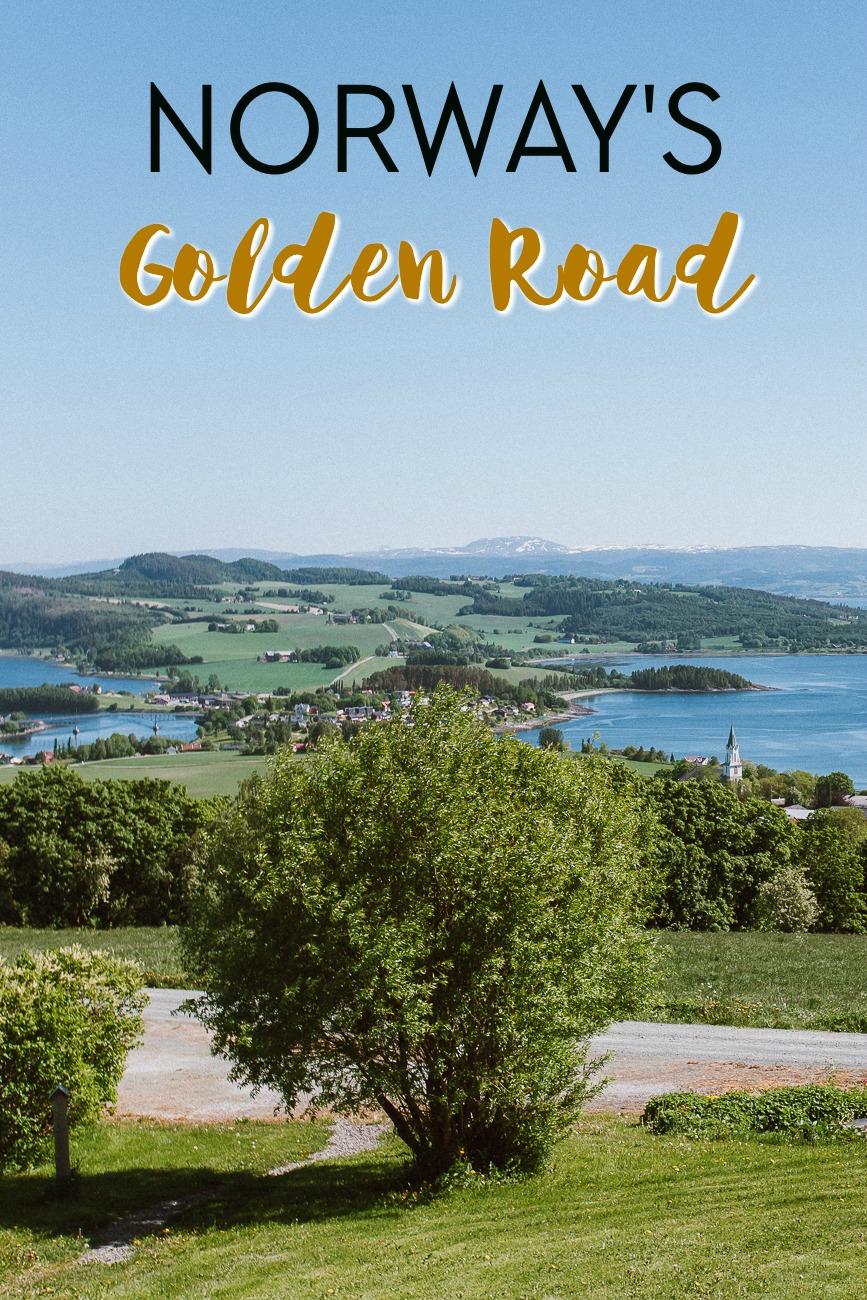 Southern Norway Guide!I've gathered all my best advice for planning an incredible trip through southern Norway (from the far south up to Trondheim) in a 93-page ebook covering my top recommendations for places to visit (both on and off the beaten path), the best times of year to visit, how long to visit for, the best accommodation choices, transportation, what to eat, what to pack, and a sample itinerary that covers my personal favorite route through the south.
I first heard of The Golden Detour when asking a guide on my inner Helgeland trip about North Trøndelag. While living in Mosjøen I often took the train from Helgeland down to Trondheim, and the stretch through North Trøndelag always seemed… well, not quite as stunning as the rest of Norway. Like I would never, ever use the word boring when talking about Norway, but if I ever were to, it would probably be here. It's just a lot of farms, and not a lot of mountains.
You have to take "Den Gyldne Omvei," Merethe told me.
Den Gyldne Omvei translates to "The Golden Detour," which definitely sounded intriguing.
It turns out that North Trøndelag's cultural landscape more than makes up for the lack of dramatic mountain peaks.
The Golden Detour is a detour off of the main E6 highway over to Inderøy, a peninsula north of Trondheimfjord. About an hour and a half north of Trondheim you'll see a sign for a turnoff for The Golden Detour, which takes you along a beautiful journey through artist workshops, restaurants, galleries, family-run farms, breweries and historical monuments.
Full disclosure: The Golden Road isn't really my travel style. I tend to prefer nature escapes to art galleries, and I'm not much of a foodie, in that I tend to be equally happy picking up sandwich supplies from a supermarket as I am eating a carefully crafted restaurant meal.
However I do love unique accommodation, and The Golden Detour has so many special places to stay that it was really hard to choose just one! The Saga Hotel Inderøy and Oldefars Gjestehus both look super cute, but I ended up booking two nights at Husfrua Farm Hotel, which is on a small family-run farm.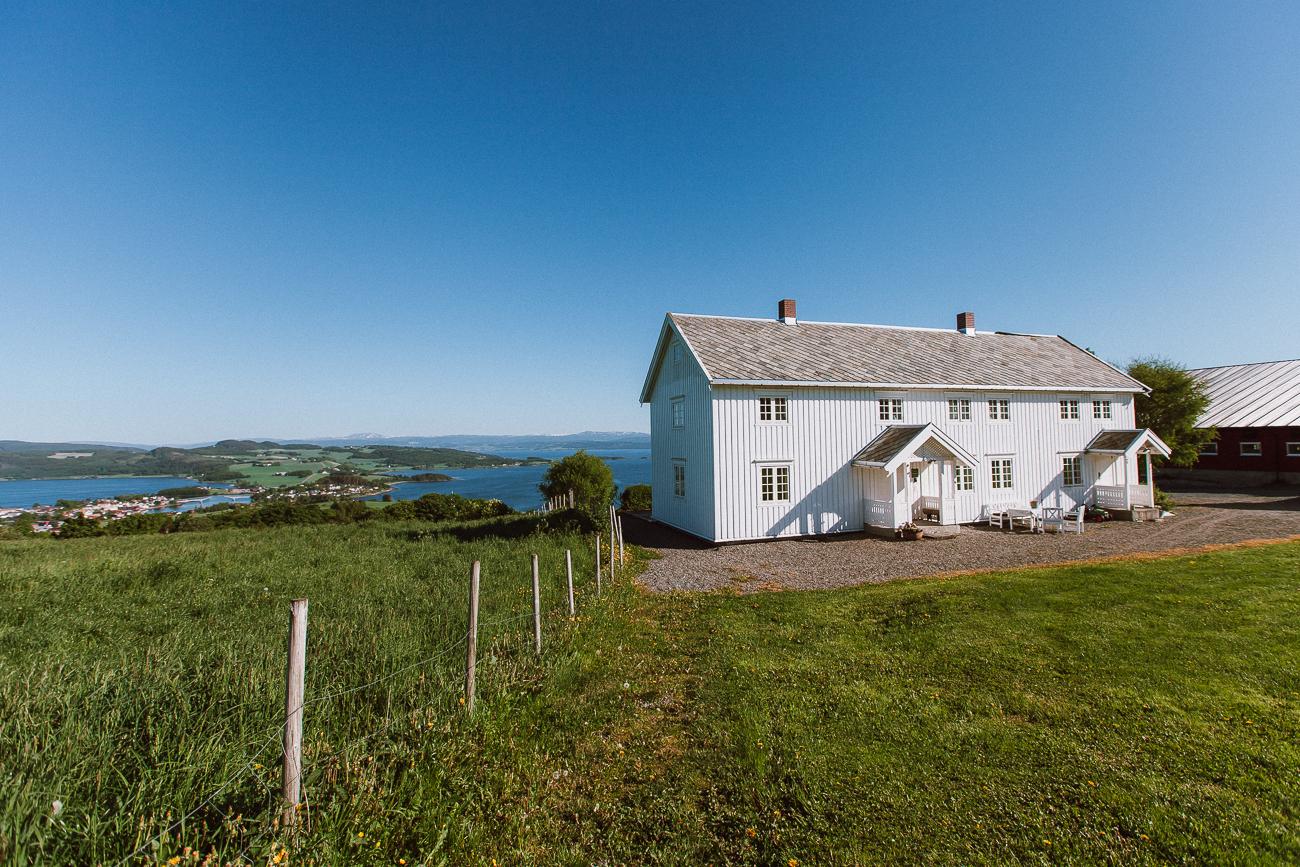 Husfrua Hotel is in a traditional Trønder farmhouse from 1867, built by the great-great-grandfather of the current owner.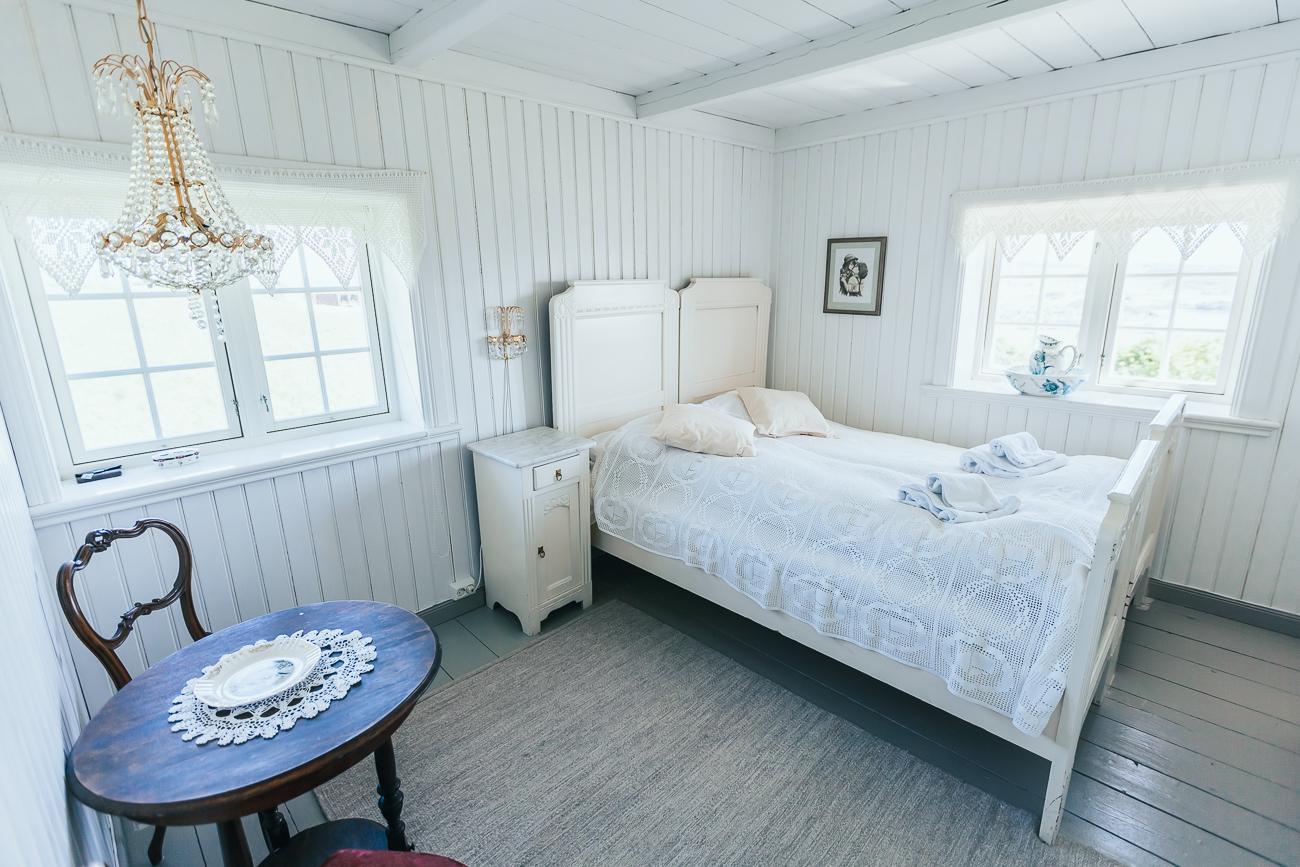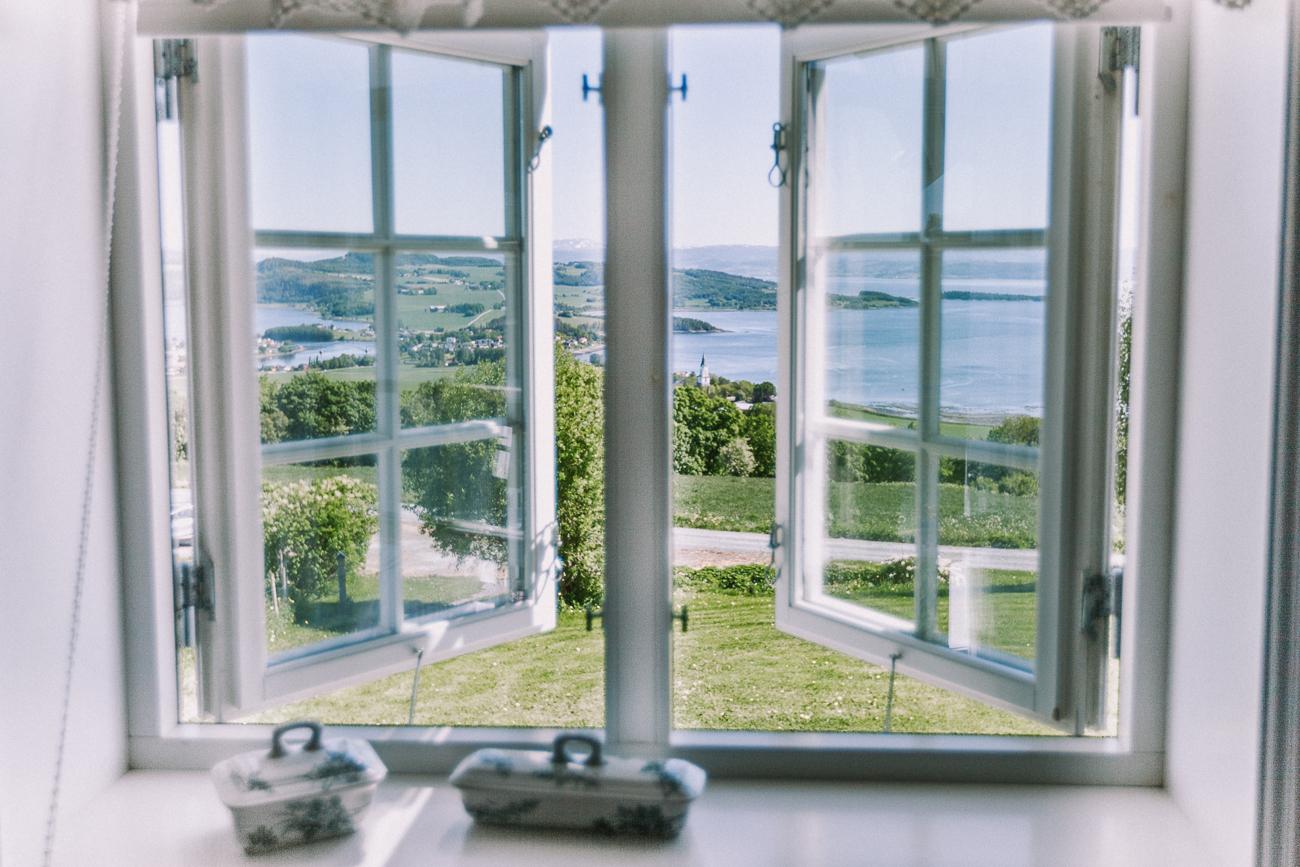 One thing to be aware of if you stay here is that as this is in a restored farmhouse, the stairs up to the rooms are super steep and narrow, almost like a ladder, which might be tricky if you have mobility issues or a lot of luggage. However they also have three modern rooms outside the farmhouse that you could book instead.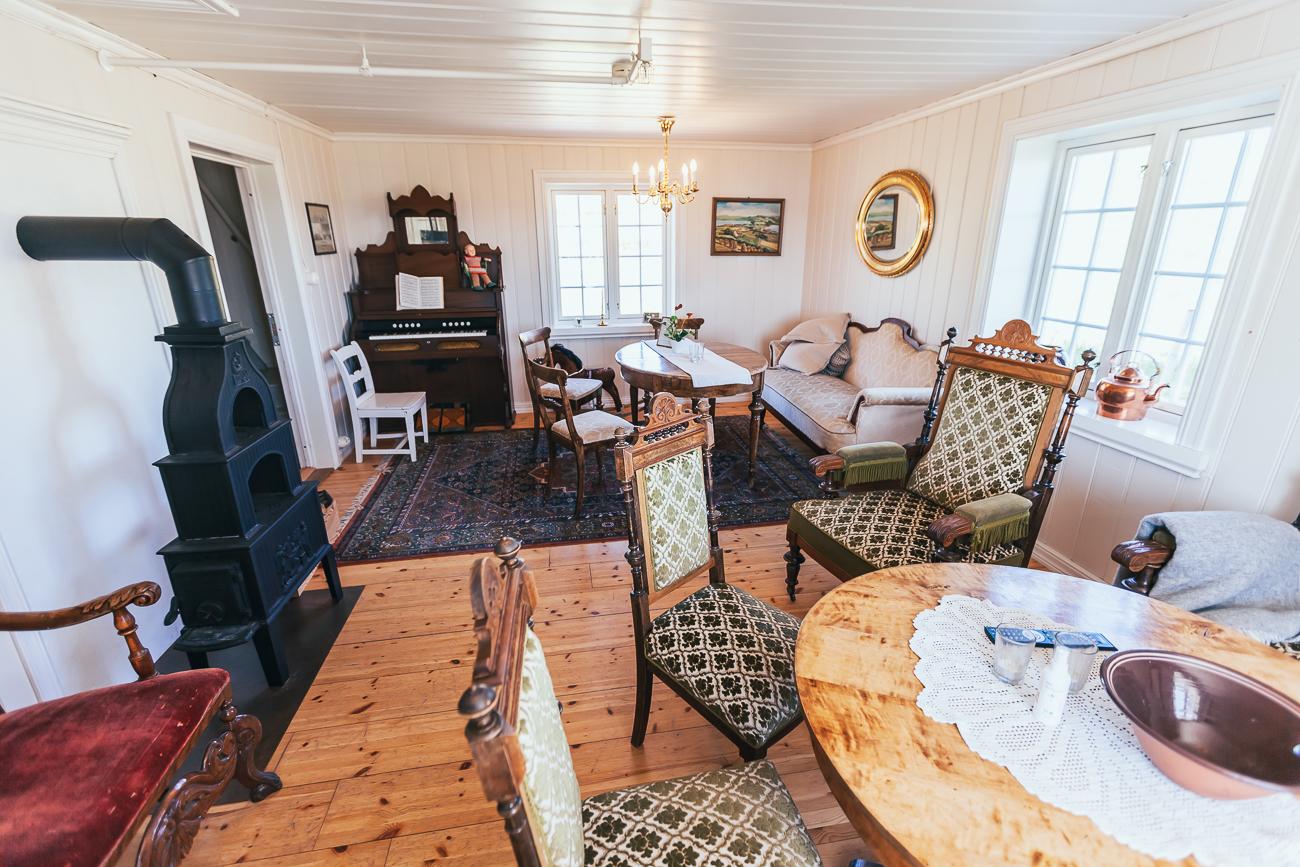 The breakfast especially was incredible, and of course featured all local products.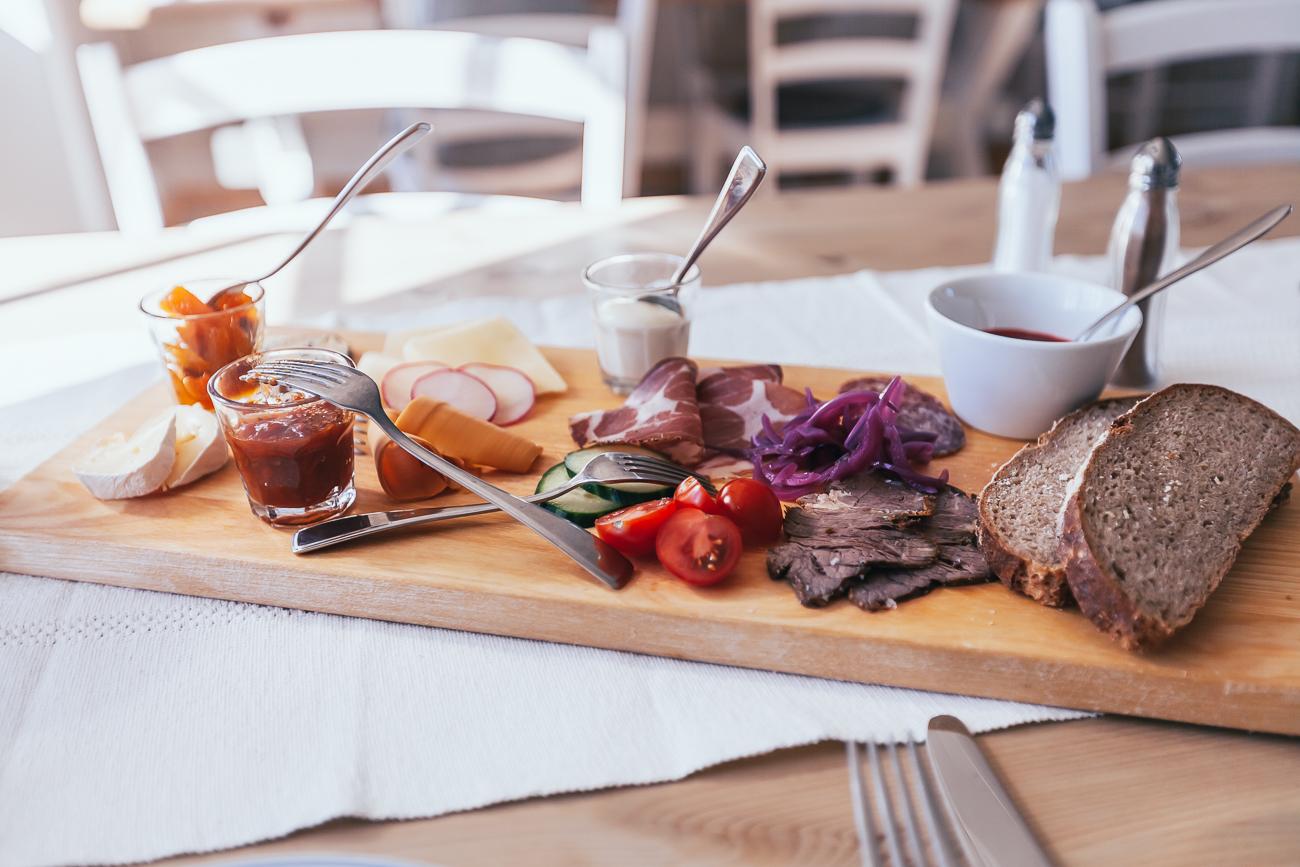 Husfrua is also just a five-minute walk across a field to Øyna, one of the most famous restaurants of The Golden Road. And as Husfrua is on a working farm, you can say hello to their cows on your way to Øyna!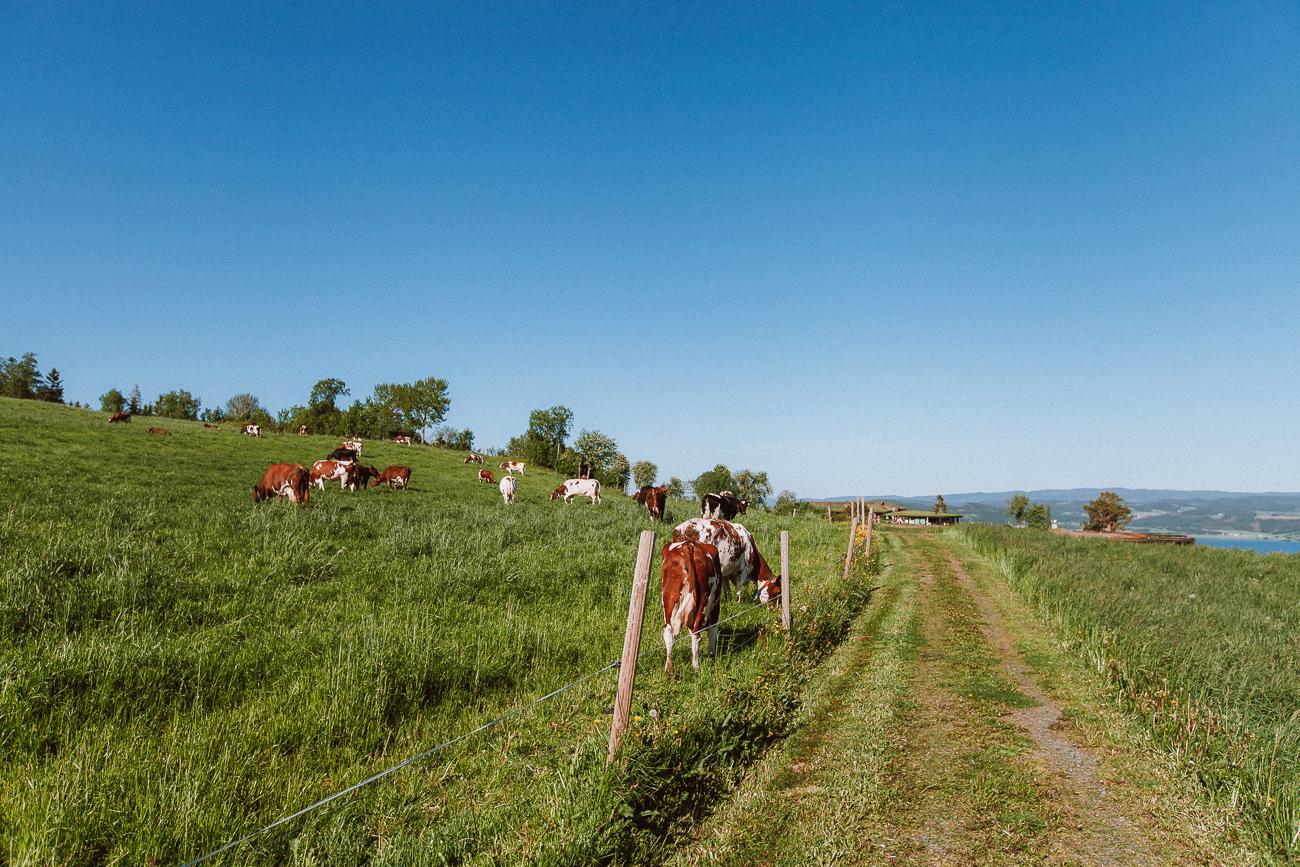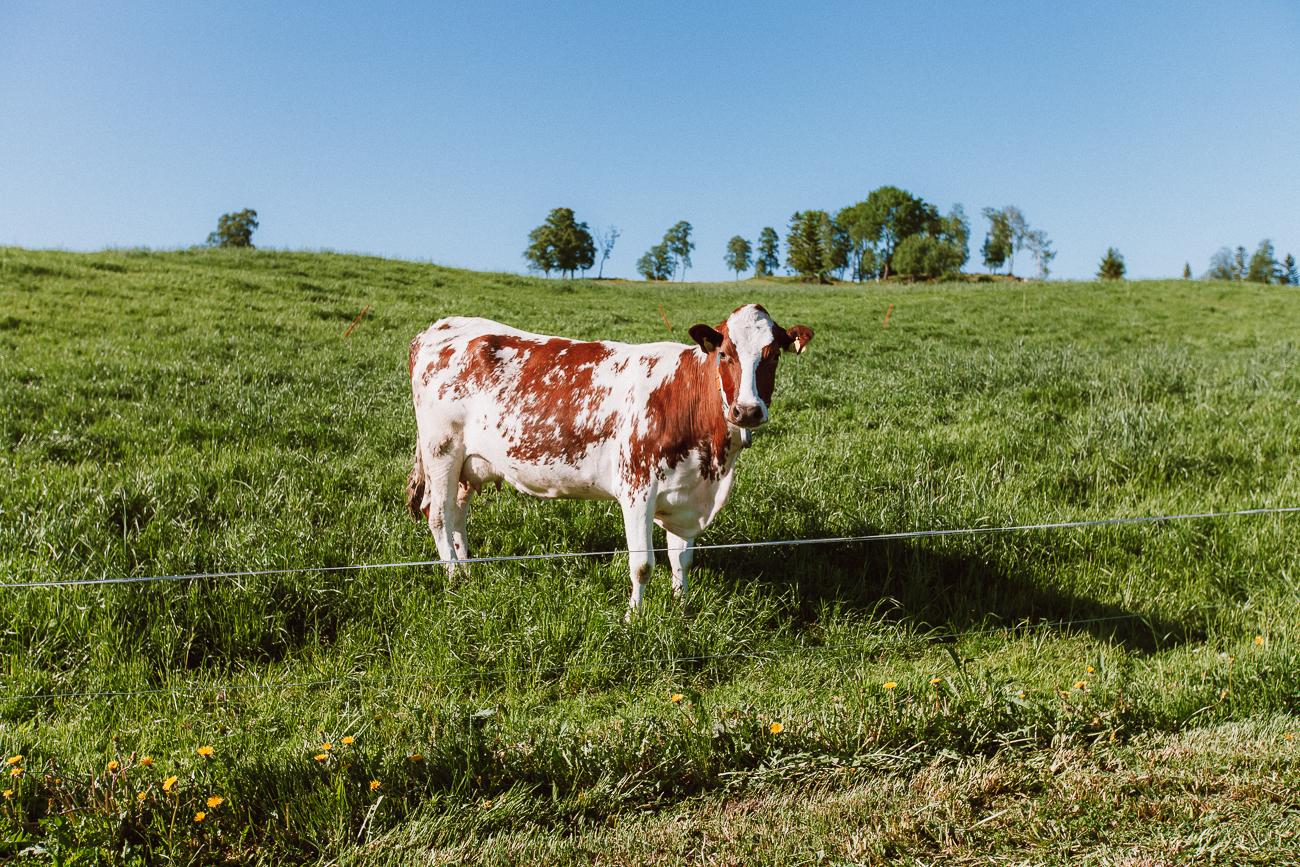 Set on the top of a hillside, Husfrua also happened to have my favorite views over Inderøy and Trondheimfjord.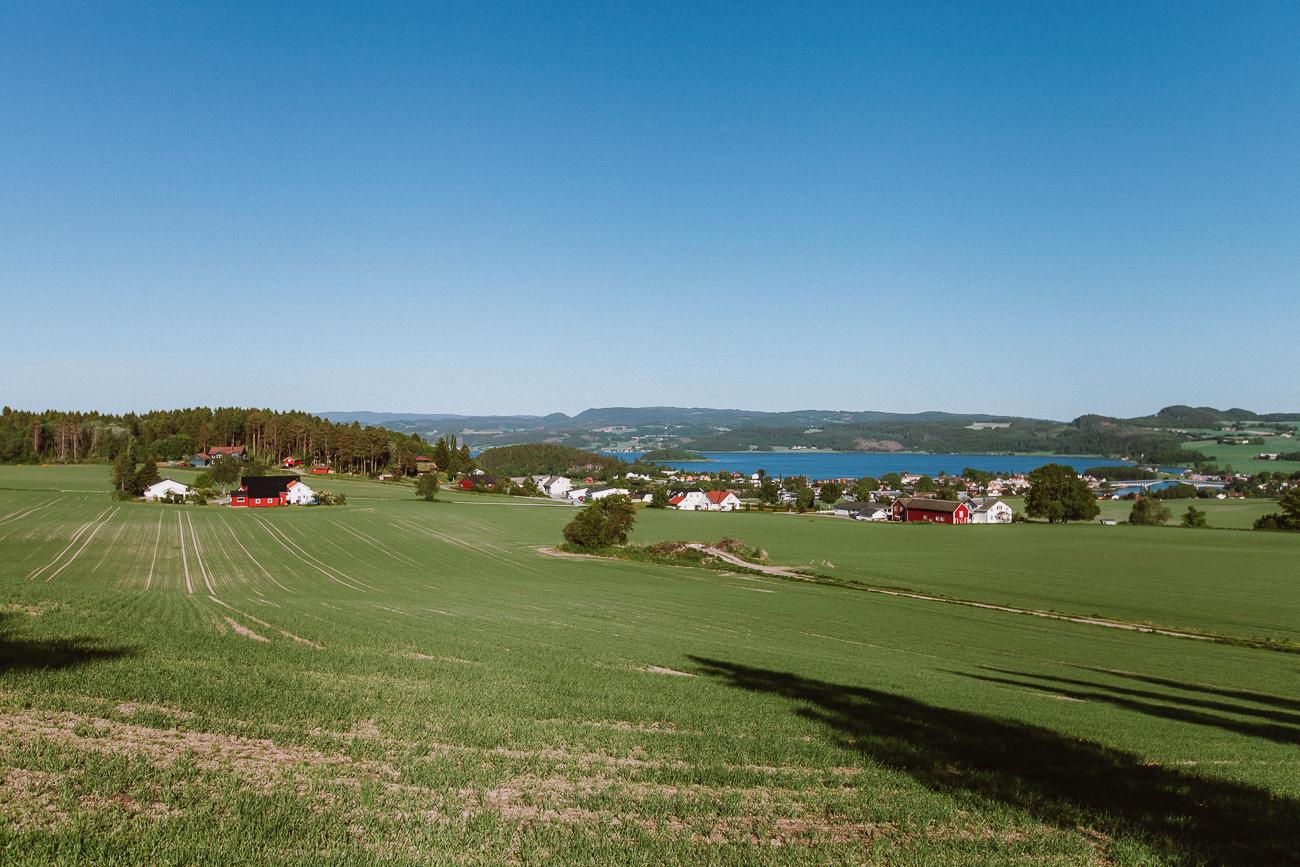 Husfrua is on the edge of Straumen, which has a beautiful downtown with lots of shops, galleries, restaurants, and historic homes.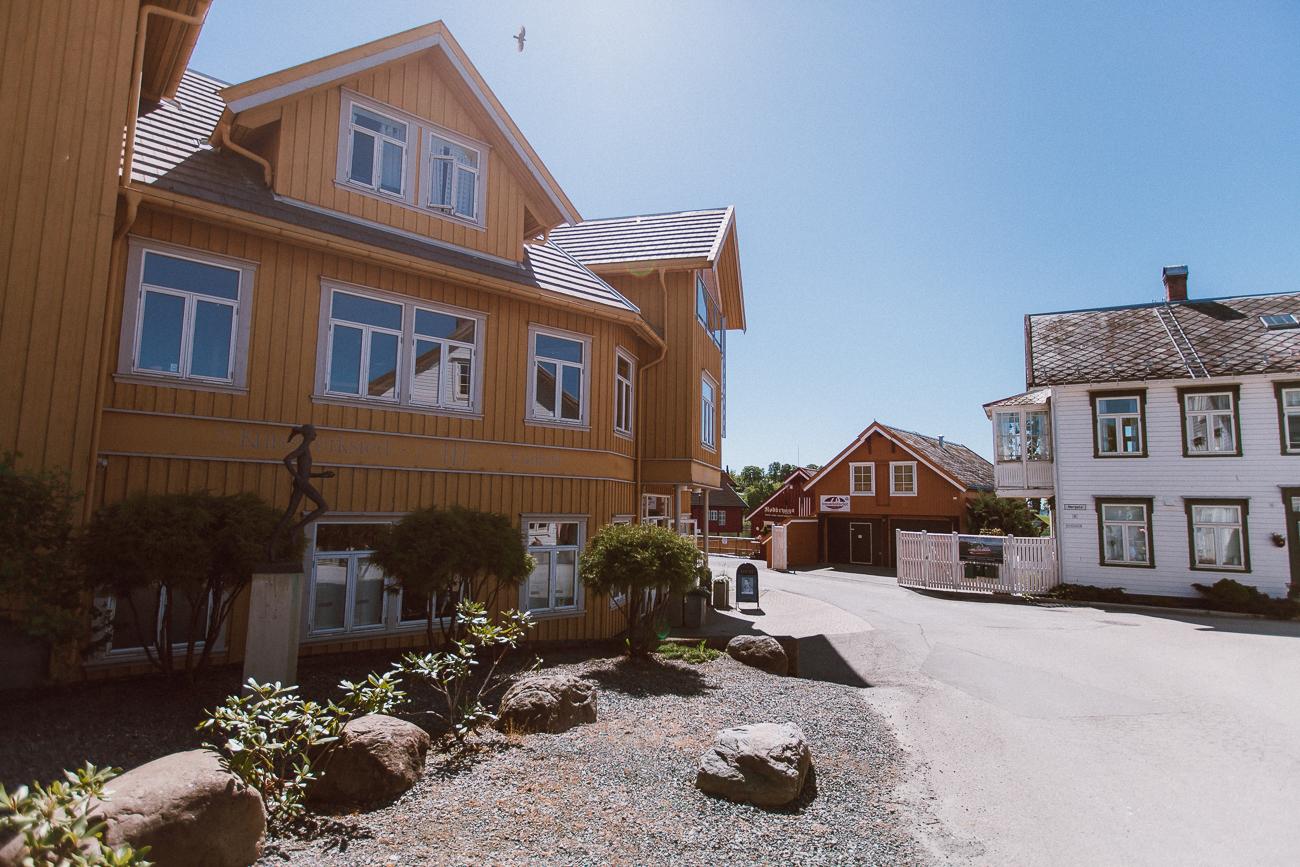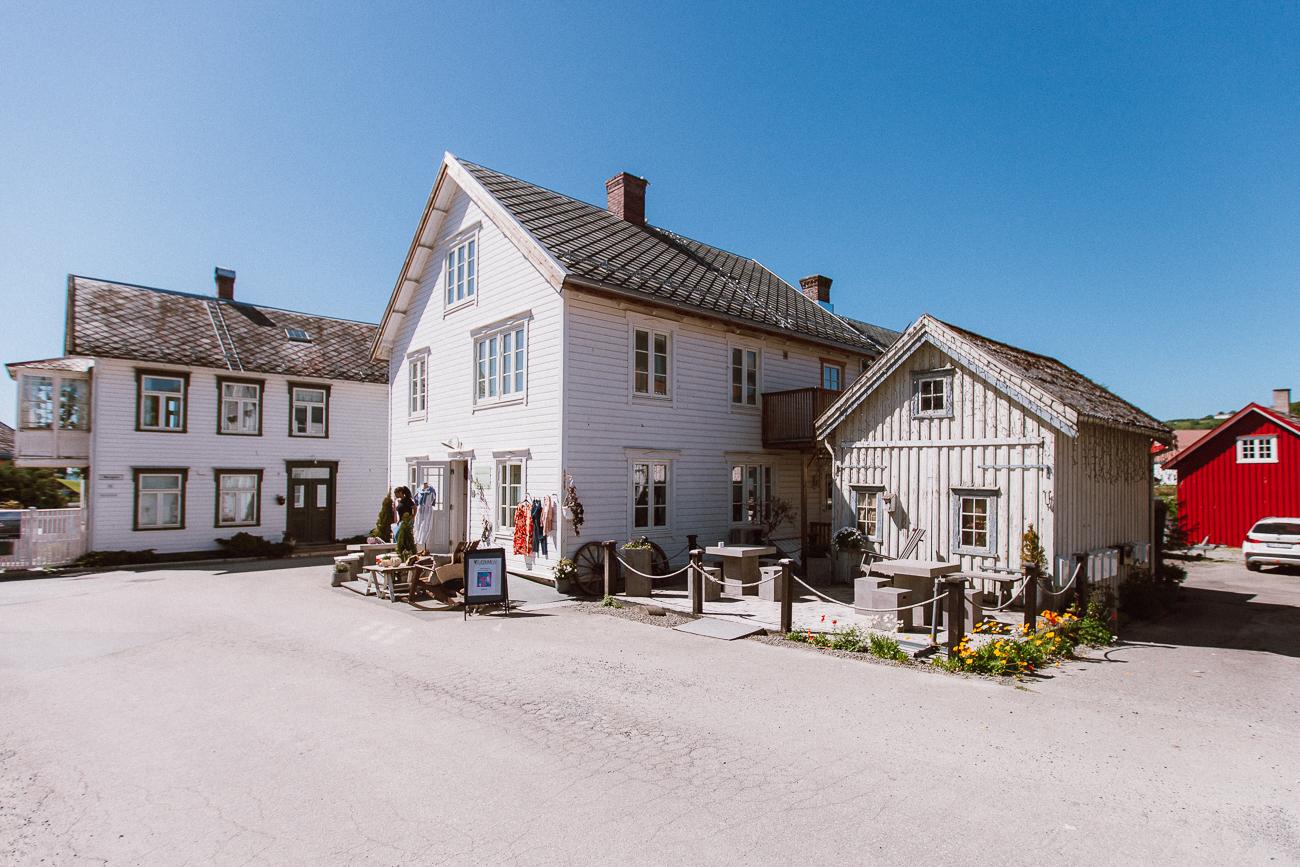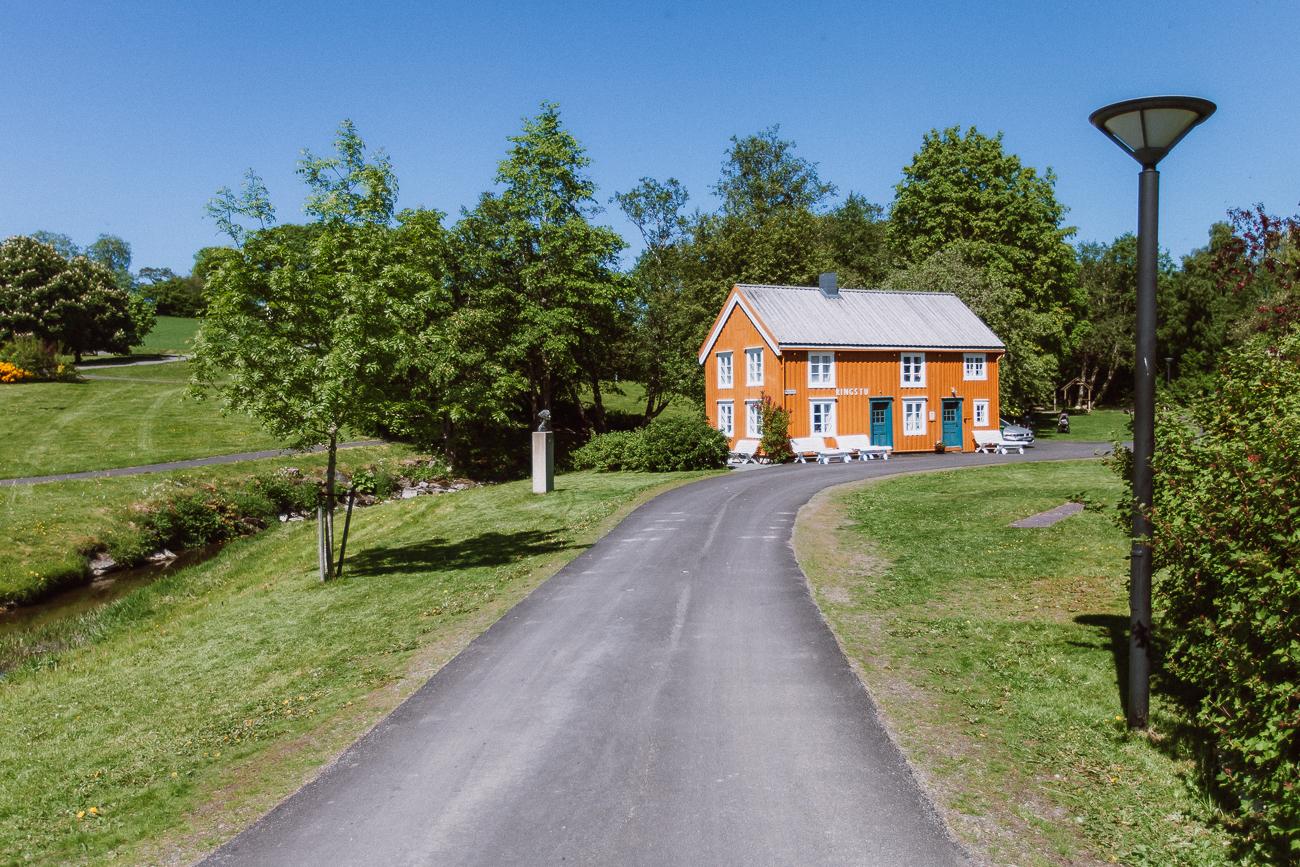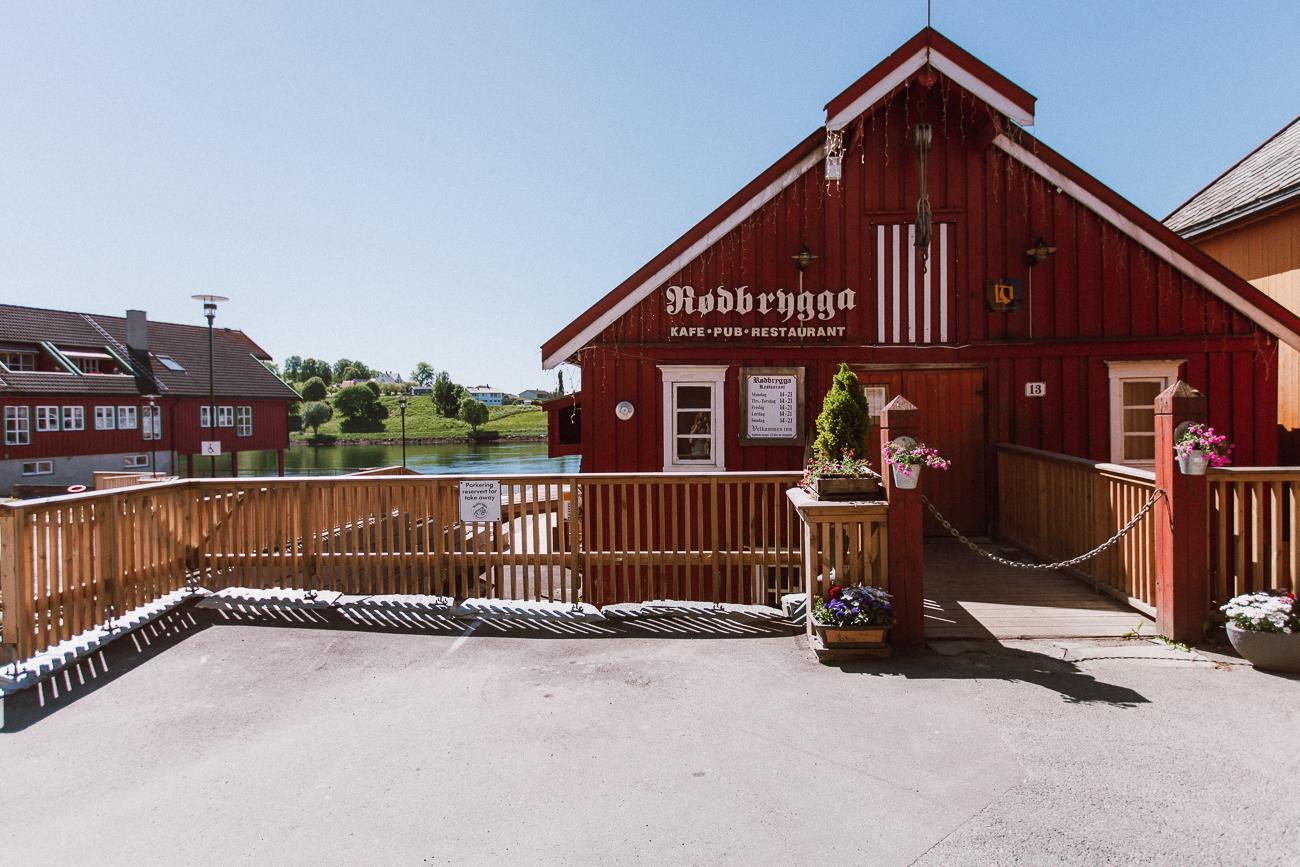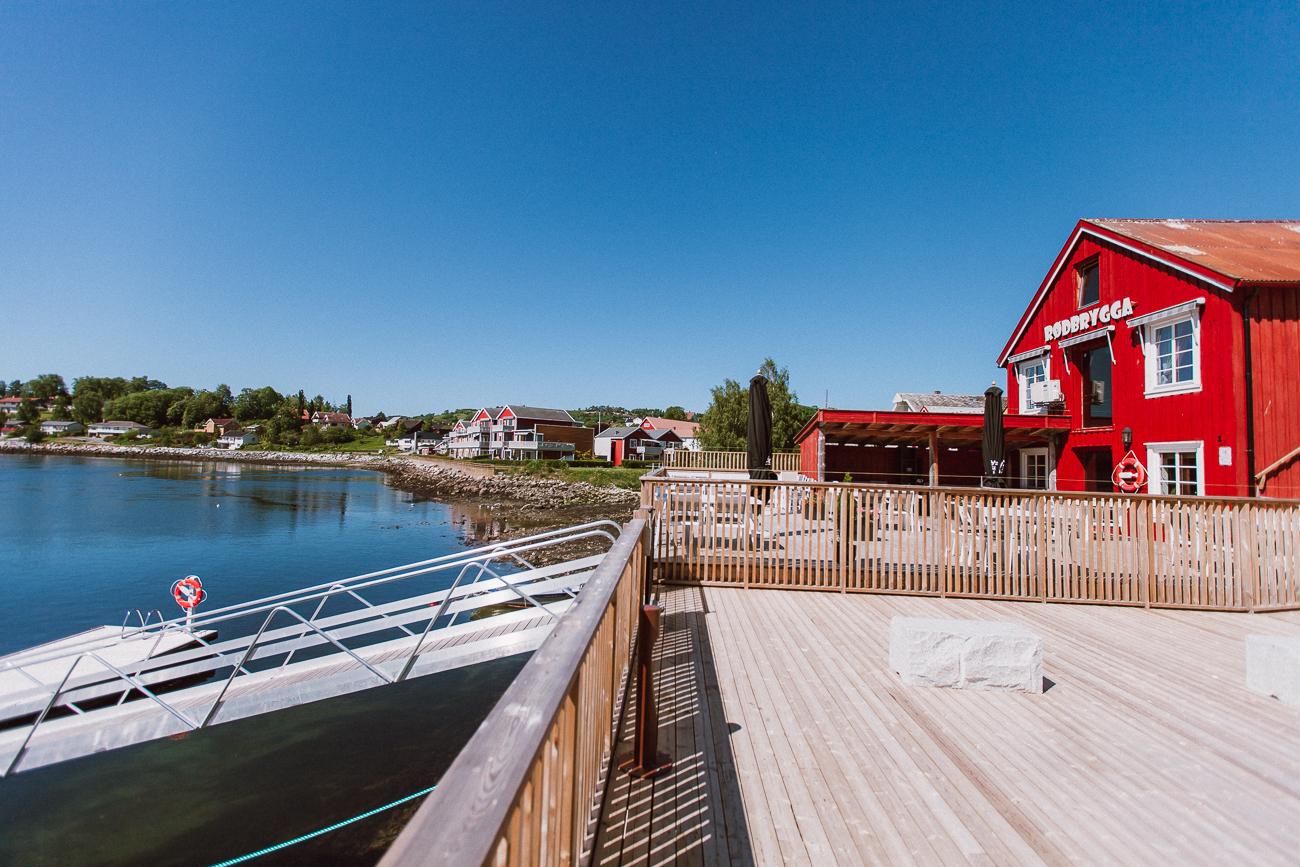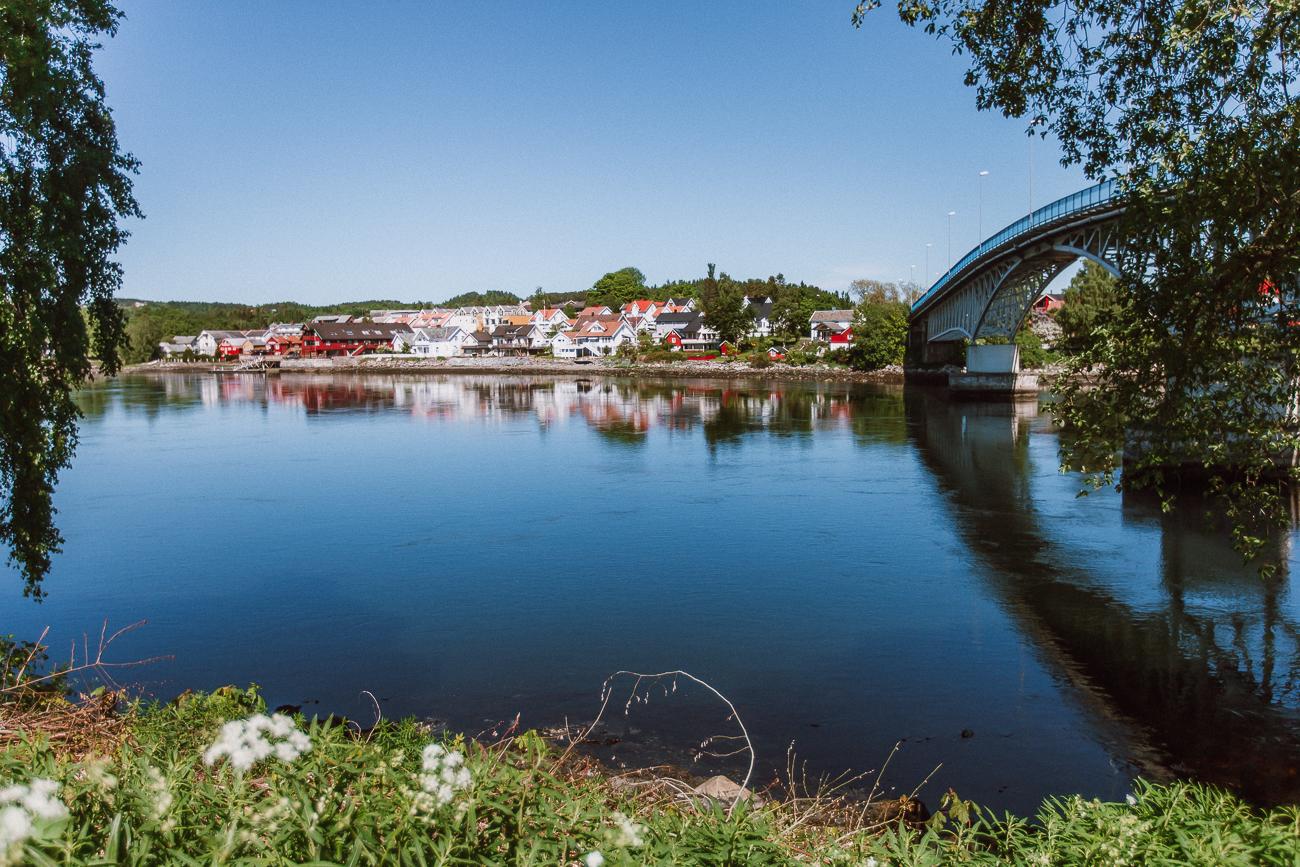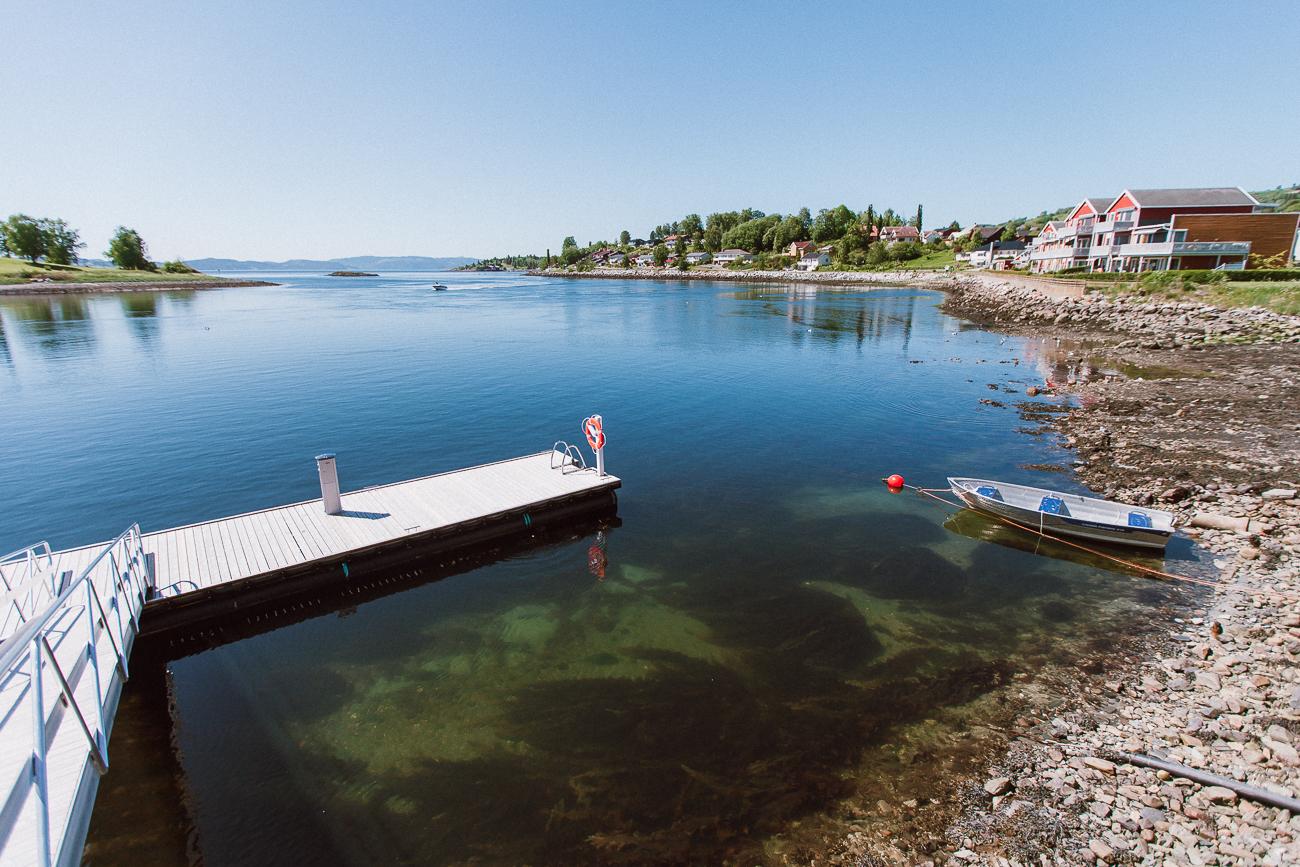 But there are also several galleries, shops, and even a craft brewery worth visiting outside of town as well, most of which are part of local farms. You can find the full list of Golden Road businesses here.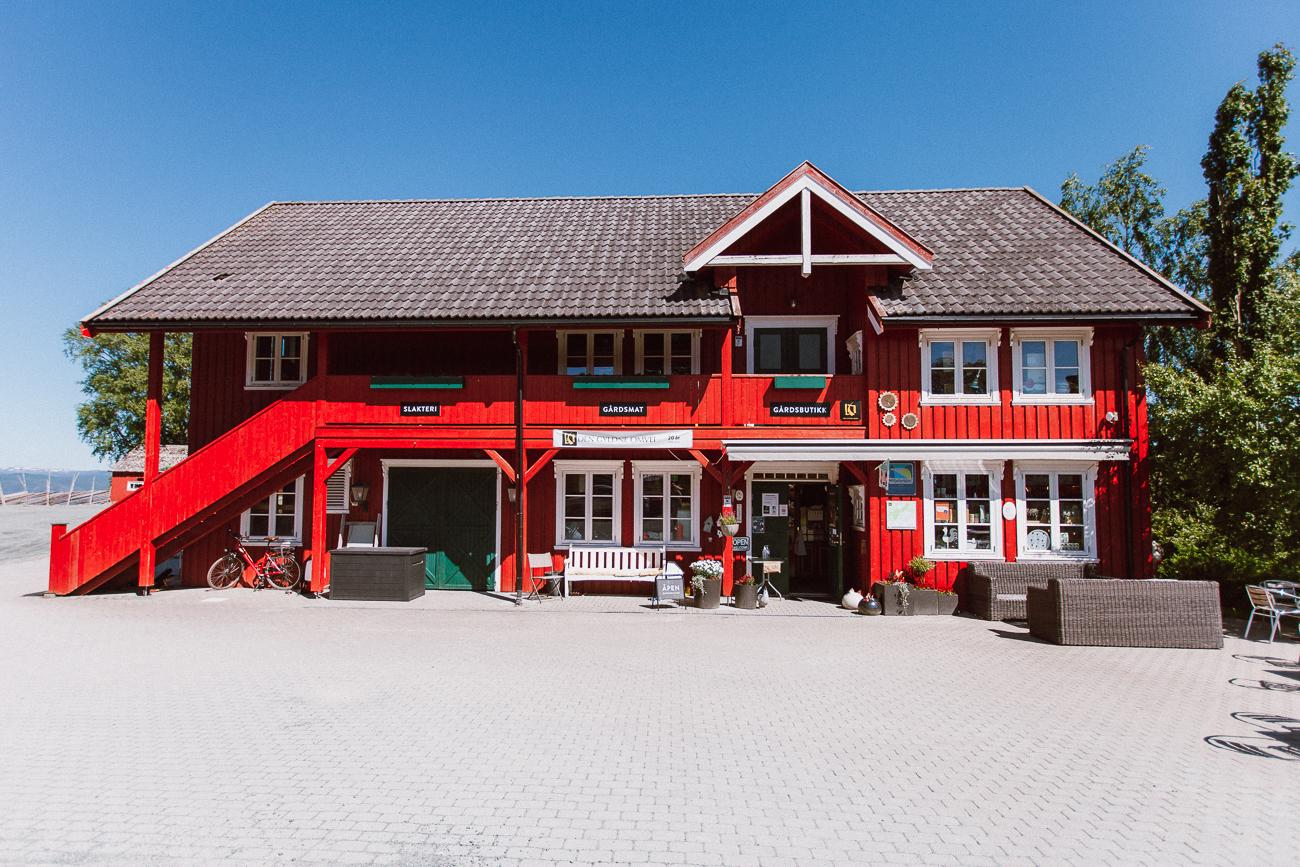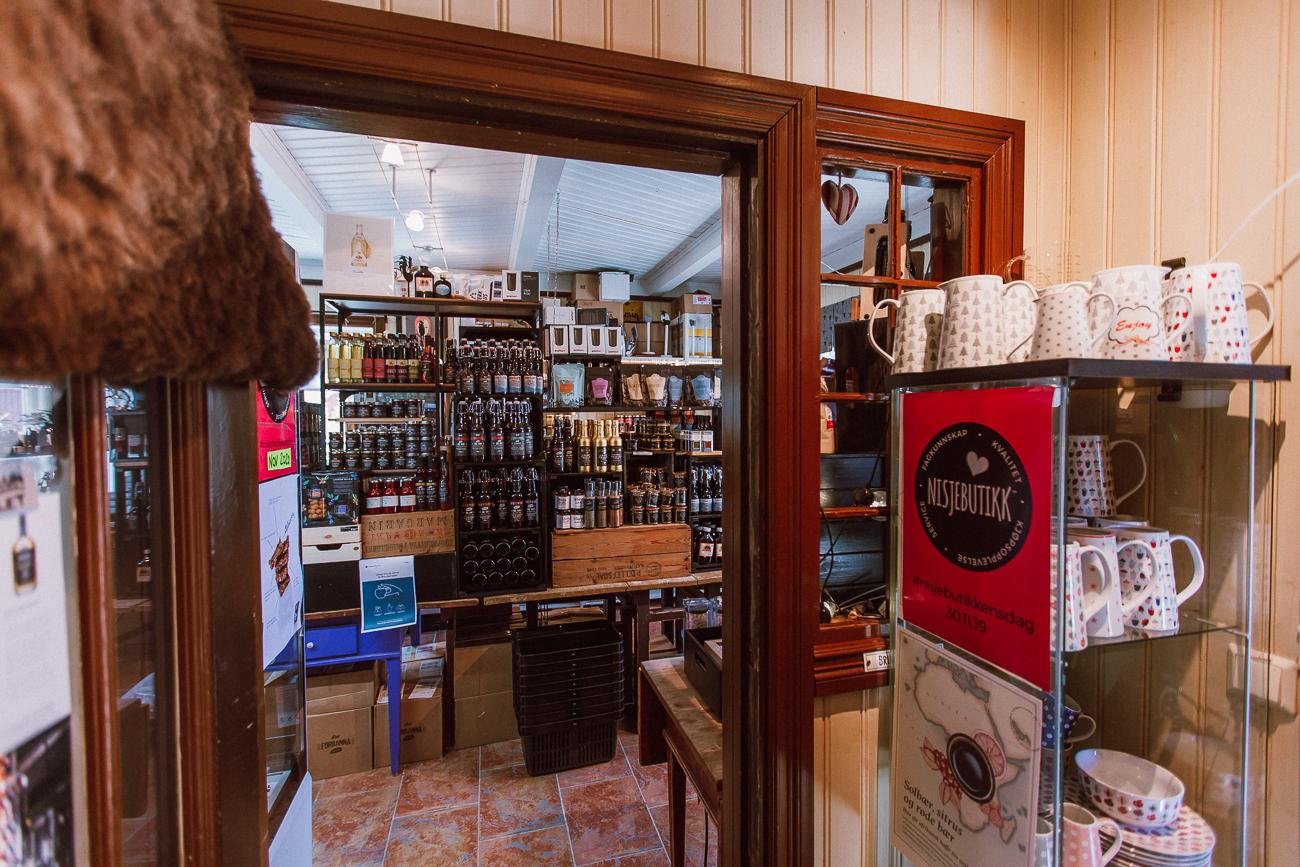 Most of the visitors seemed to be either retired or families with young children, so I don't think I'm exactly their target market. But I do think The Golden Detour would make an excellent addition to a Trondheim trip for anyone who wants an authentic cultural experience outside of the city. And if you're a foodie or art lover you'll definitely enjoy all the restaurants and galleries.
I would recommend renting a car to come here if you want the full experience, however you can also get the train from Trondheim to Røra and explore by bicycle, if you're visiting in the summer.