The Atlantic Road, Norway includes lots of bridges connecting islands, and it was incredibly expensive to build, so Norway put a lot of marketing behind it to draw in visitors. But personally I've never bothered to visit, as it's similar to the Helgeland coast and Lofoten, but the landscape isn't anywhere near as dramatic.
That's a quote from my Norway road trip guide, where I described all of Norway's 18 National Scenic Routes, only two of which I had never driven down. I'm always wary of Insta-famous tourist spots, which I think was a big reason that I avoided the Atlantic Ocean Road for so long.
Well, I've had to go back and update that road trip guide, because I recently drove down the Atlantic Ocean Road and I have to admit, it was pretty spectacular.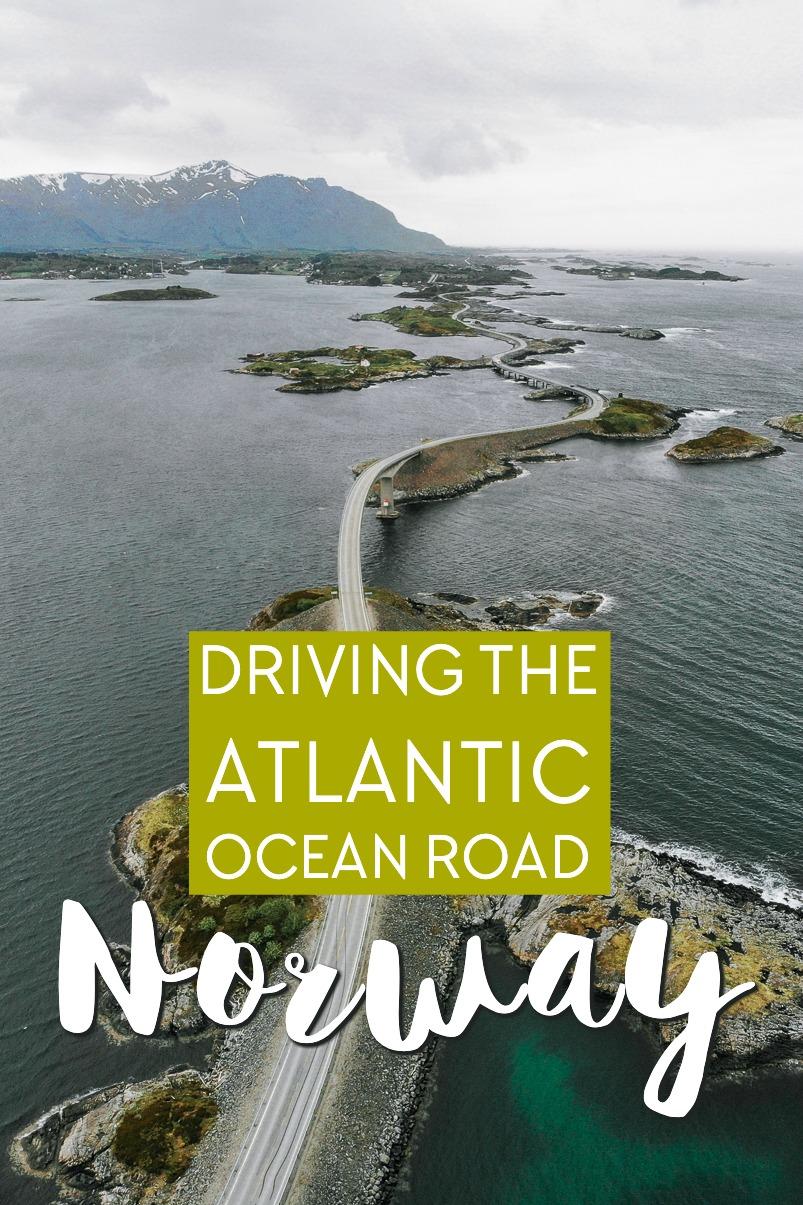 Then again, I do still have some mixed feelings about this route.
Opened in 1989, the Atlantic Ocean Road, or Atlanterhavsveien in Norwegian, stretches just over 8 kilometers and has eight bridges. The road has been voted both Norway's engineering feat of the century and the world's most beautiful drive, and after driving this route I would say that the first title is well deserved, while the second is absurd. Like yes, the scenery is pretty, but this drive is nowhere near Norway's most beautiful, much less the world's.
But it is impressive!
Southern Norway Guide!I've gathered all my best advice for planning an incredible trip through southern Norway (from the far south up to Trondheim) in a 93-page ebook covering my top recommendations for places to visit (both on and off the beaten path), the best times of year to visit, how long to visit for, the best accommodation choices, transportation, what to eat, what to pack, and a sample itinerary that covers my personal favorite route through the south.
There's one bridge that curves in a remarkable way, if you look at it from the right angle. There's a big parking lot on the Kristiansund side of the bridge at this famous viewpoint and a walkway from here that will take you in front of the bridge, though if you want the most dramatic view you should walk up the hill from the walkway a bit.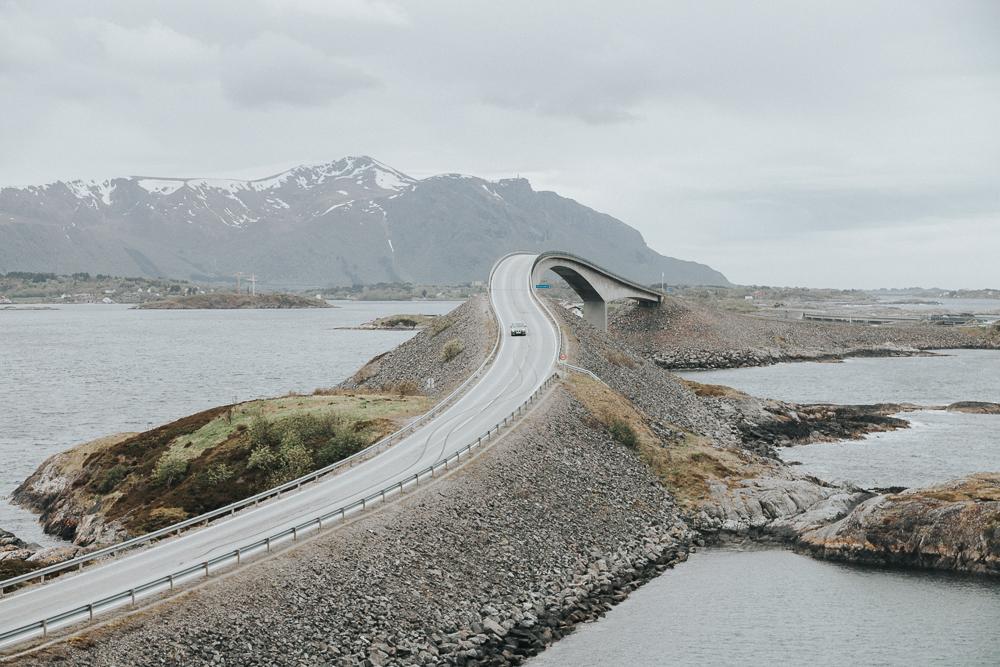 And then once you cross the bridge there's another parking lot where you can pull over and look at it from the other side.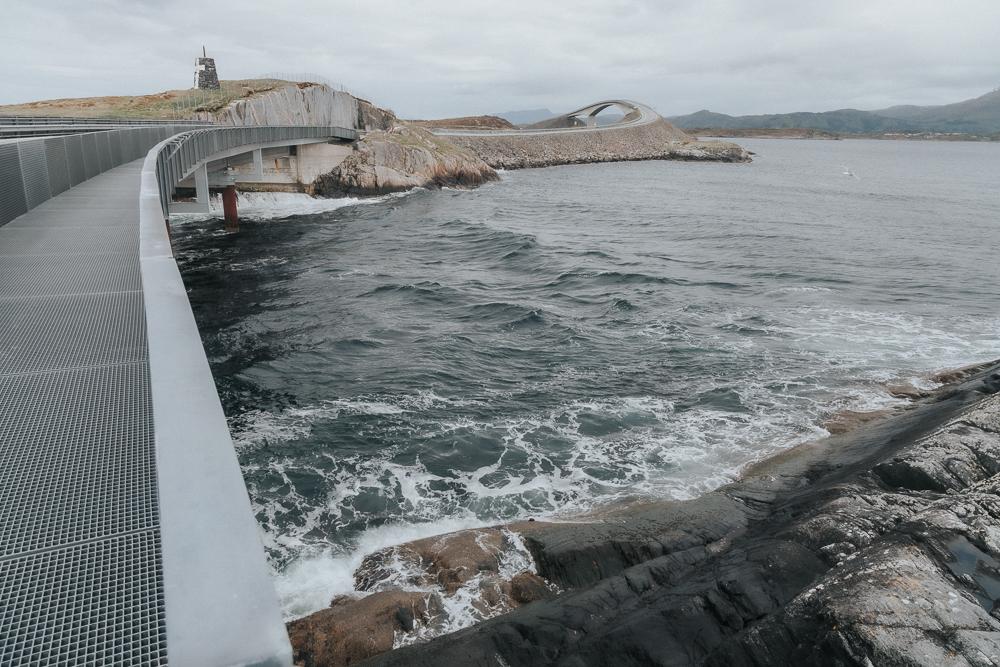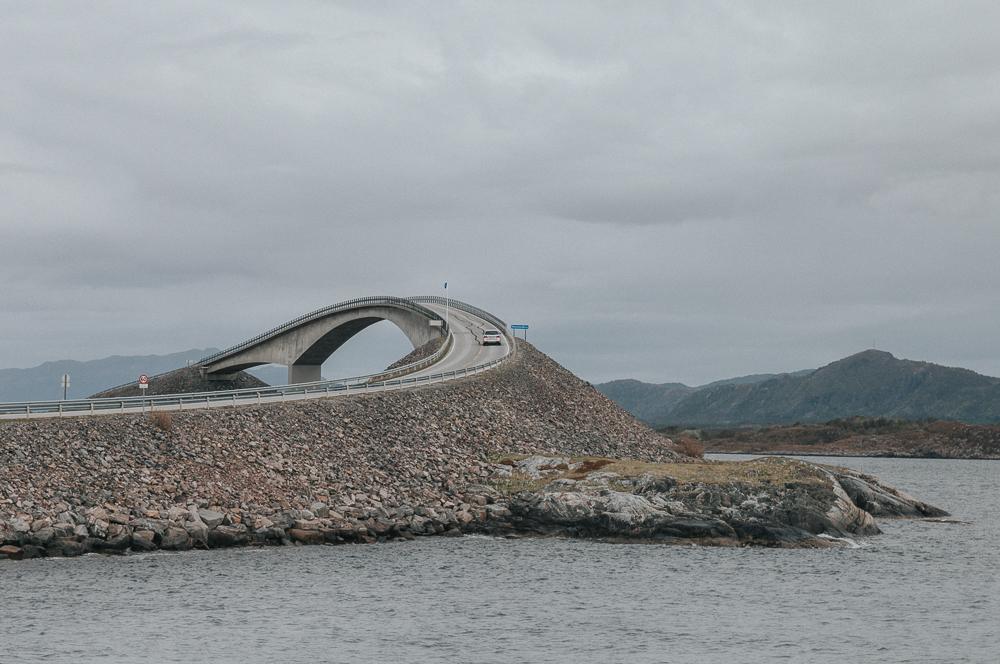 That's sort of it for the dramatic views, though. The rest of the route does include a bunch more bridges and I do imagine you'd get more drama while driving here during a stormy day, as the road connects islands right on the edge of the Atlantic Ocean.
In fact that's probably where the Atlantic Ocean Road gets its third title, the world's most dangerous road. Again, I've driven down other roads in the world that felt a lot more precarious, but I certainly wouldn't want to be out here on a stormy day, and getting the road built between storms must have been quite the challenge.
What I personally found most impressive about visiting the Atlantic Ocean road was flying my drone over it. Seen from above the road really is spectacular. But if you don't happen to casually have a drone with you, it's difficult to fully appreciate the road from sea level.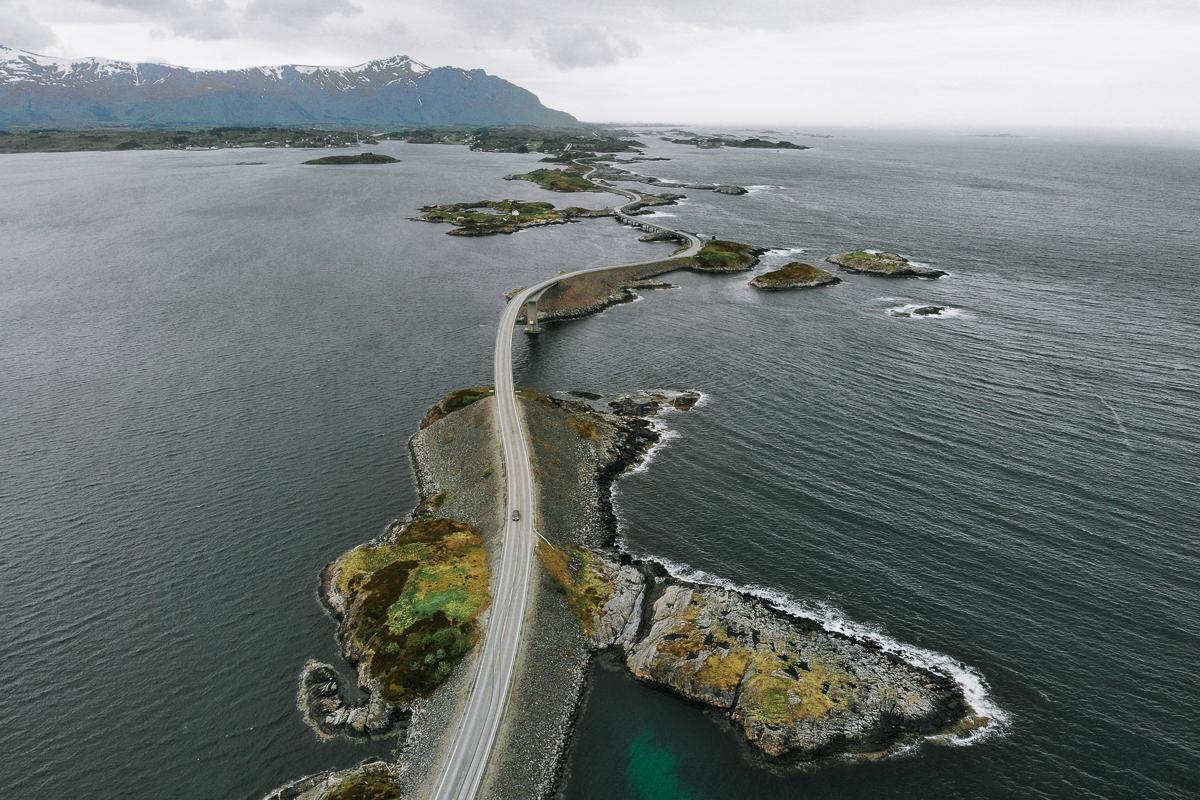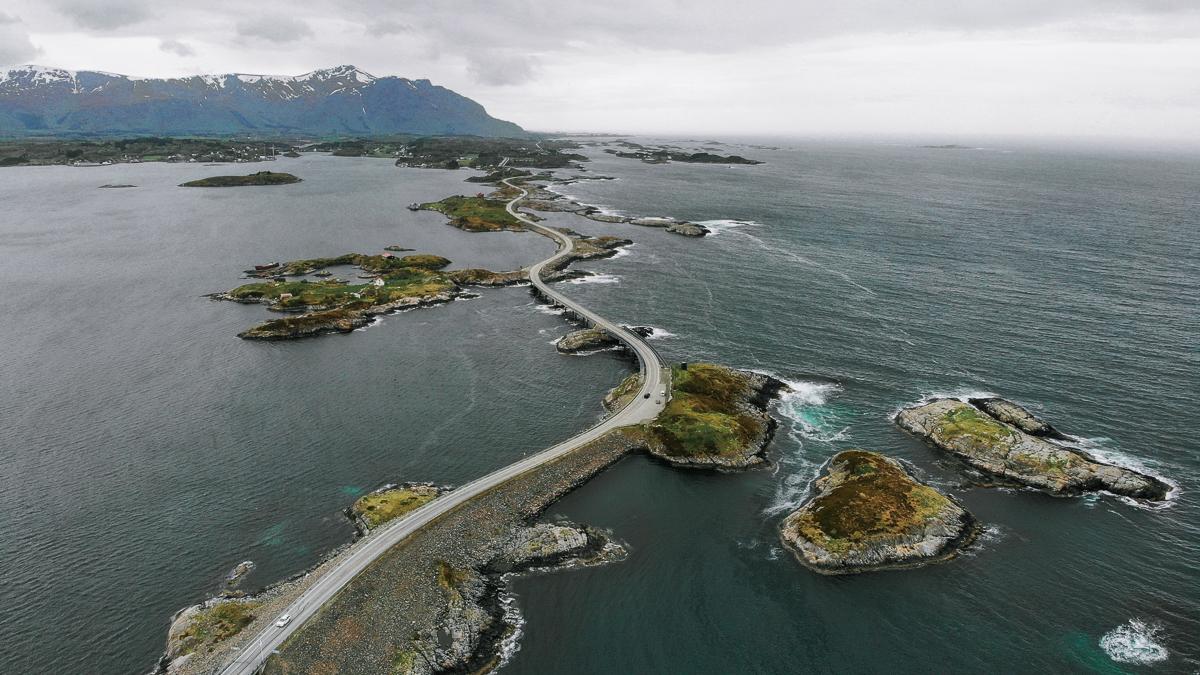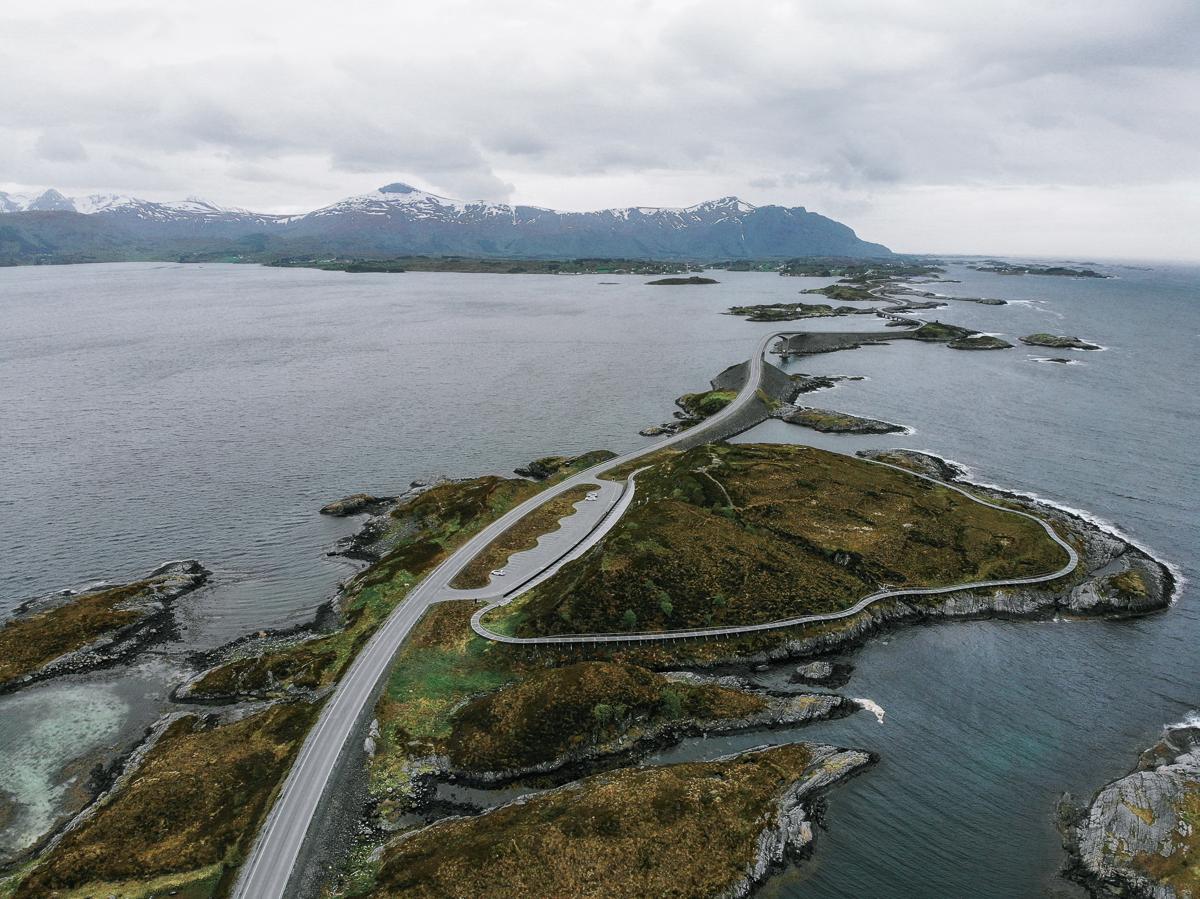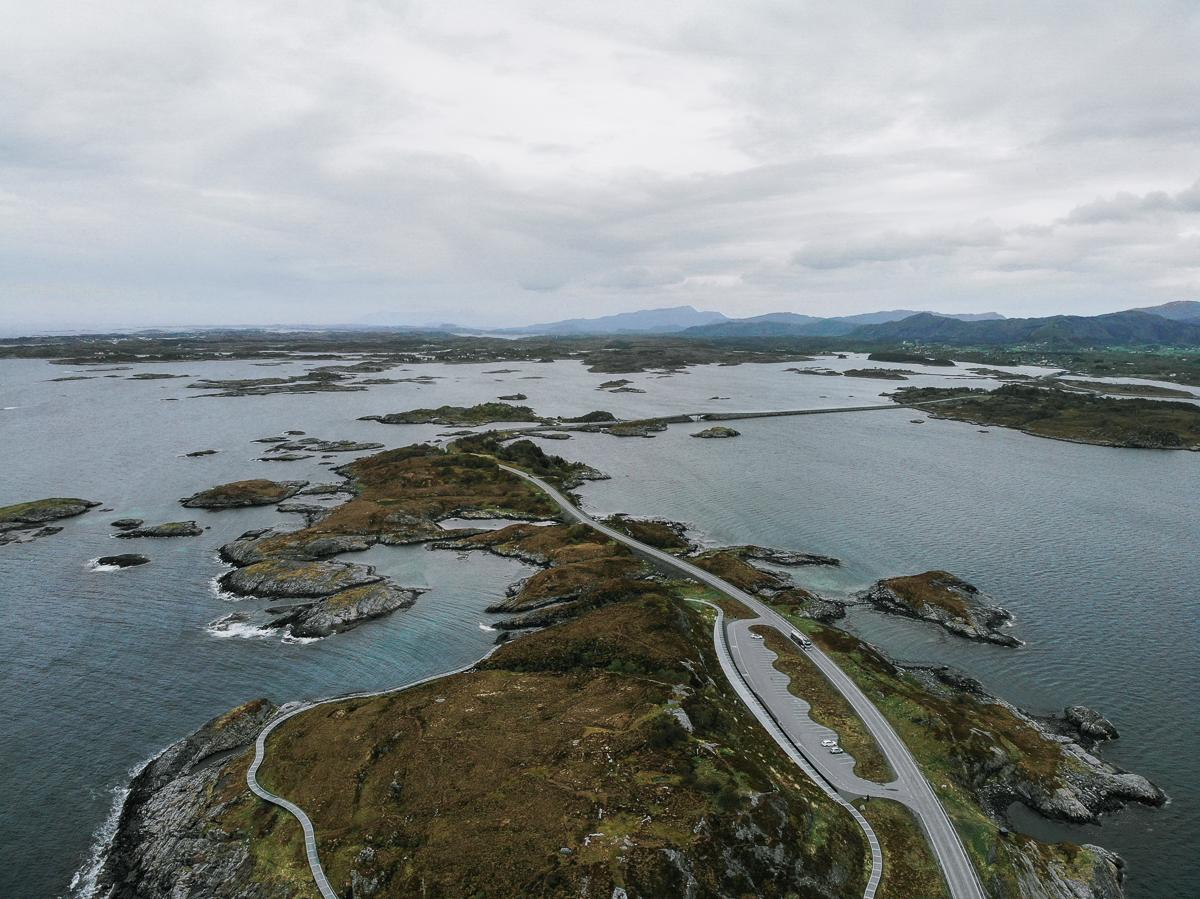 If it sounds like I'm hating on the Atlantic Ocean Road I guess I am just a tiny bit, but only because I don't think it deserves to be called Norway's most beautiful road. In fact I think I'd rank it around number ten of Norway's scenic routes.
But ten is still quite high! Whether you have a drone or not, the views here are beautiful, and it really is special to be able to drive out into the Atlantic Ocean like this. The stunning views also continue after the end of the route, right down into the lovely city of Molde, Norway.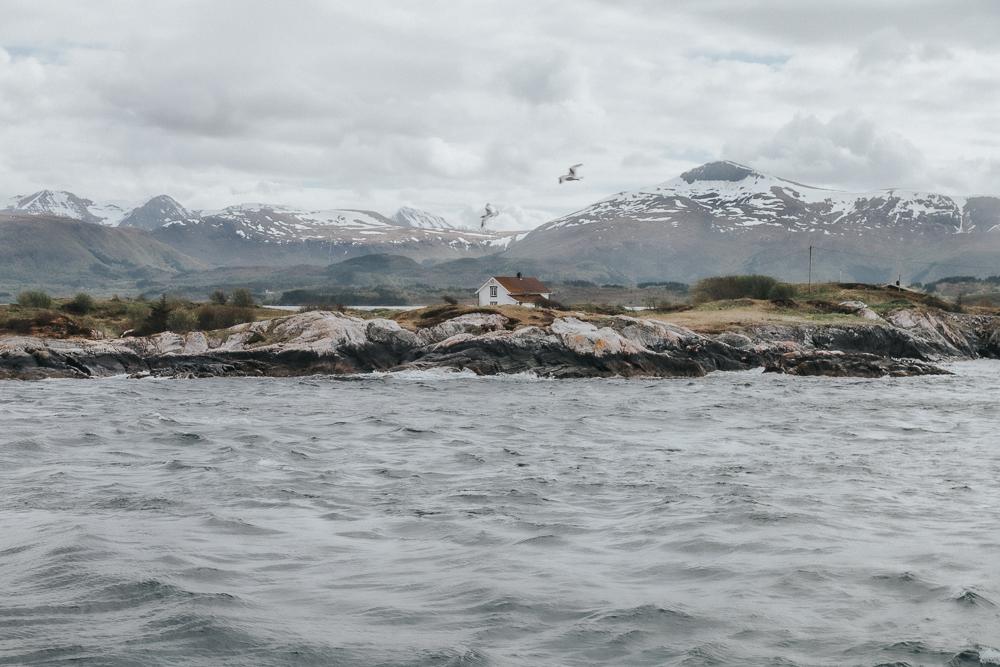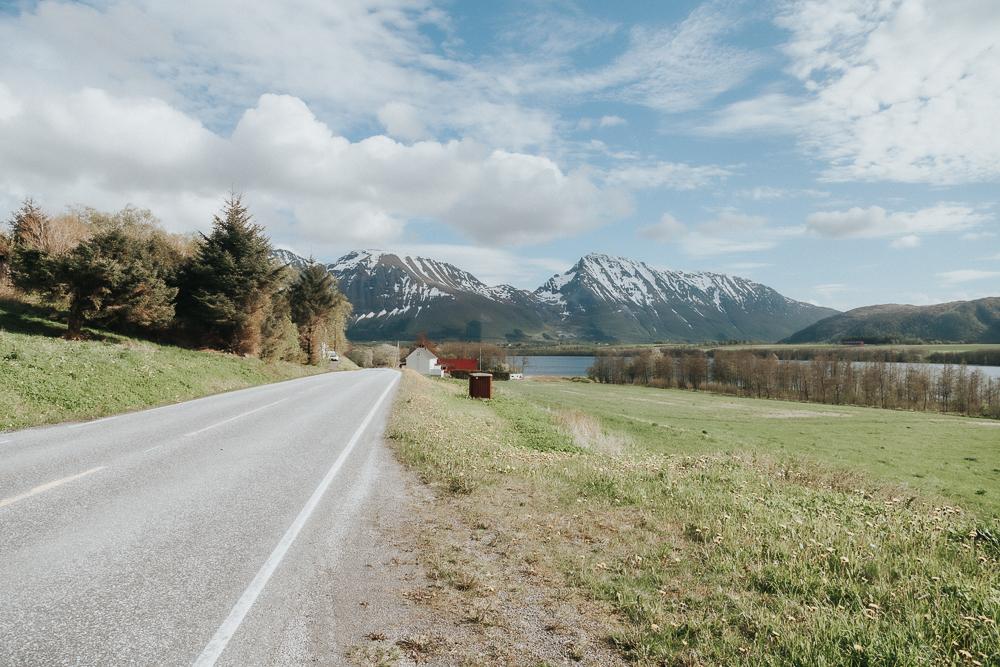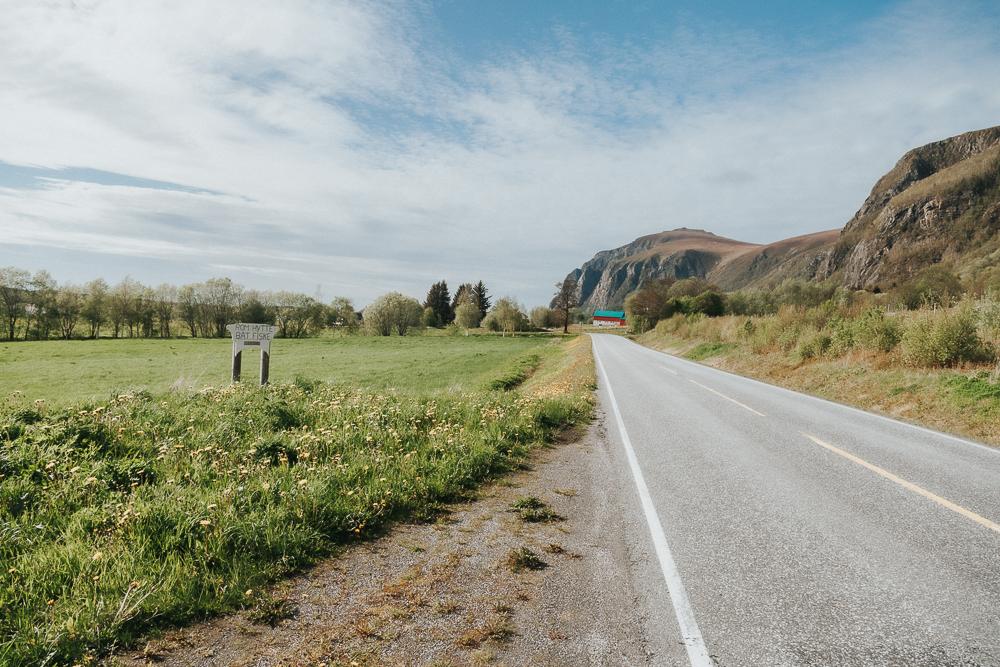 And you can also take a detour on the Kristiansund side of the road to the Kvernes Stave Church.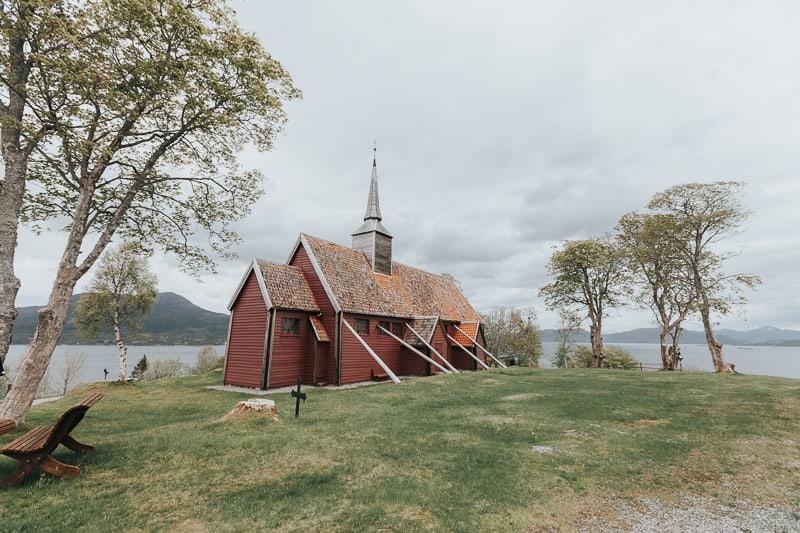 So I would say if you're going to be visiting this part of Norway – and I really, really think you should – then absolutely take the time to drive this route.
But would I plan an entire road trip around the Atlantic Ocean Road? Probably not. As I mentioned earlier, you can find similar routes with lots of long, curving bridges out along the coast in Helgeland, Lofoten, and Vesterålen, all of which I would argue offer even more spectacular views out your car window, no drone necessary.