Do you try to save the best for last when planning your trips? Yeah, Dan and I definitely didn't do that this time. Our two week road trip through northern Norway included a whole lot of driving, and we did the prettiest drive of all already on day three.
I mean, I expected the drive down the Helgeland coast (Helgelandskysten) to be beautiful, but did I think it would be the most spectacular drive of the trip? Probably not.
In fact, when we were planning our itinerary Dan and I had trouble deciding whether or not to include a drive down the Helgeland coast, which looked beautiful, but would also make for a 630 kilometer detour off our route. The Helgeland coast runs south from Bodø, where we were picking up and returning our rental car, while all the other places on our itinerary were north of the city.
But in the end we decided to include a trip to Helgeland, and I'm so glad we did!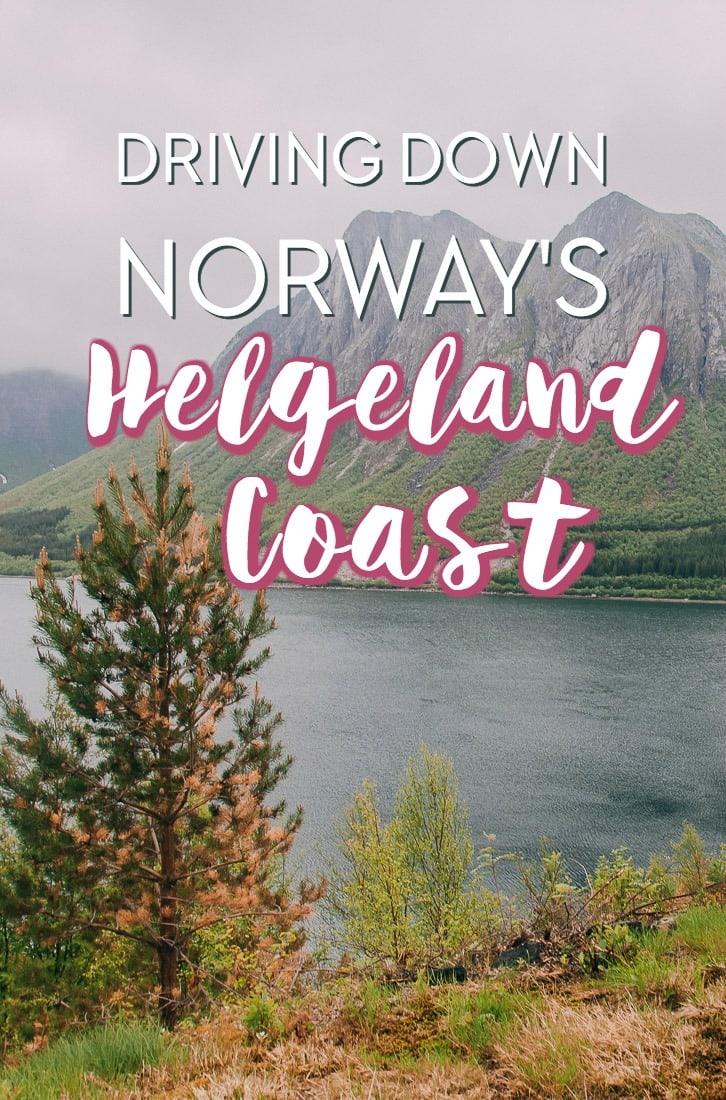 While we visited a lot of spectacular places in northern Norway, I think the drive down the Helgeland coast was the most beautiful drive of the trip. And it's actually sort of crazy that I feel like that, because the day we drove down through Helgeland was also the worst weather of the two weeks. It was super windy, rained pretty much nonstop, and visibility was so low that we probably only saw about 20% of the views. And yet it was still my favorite drive!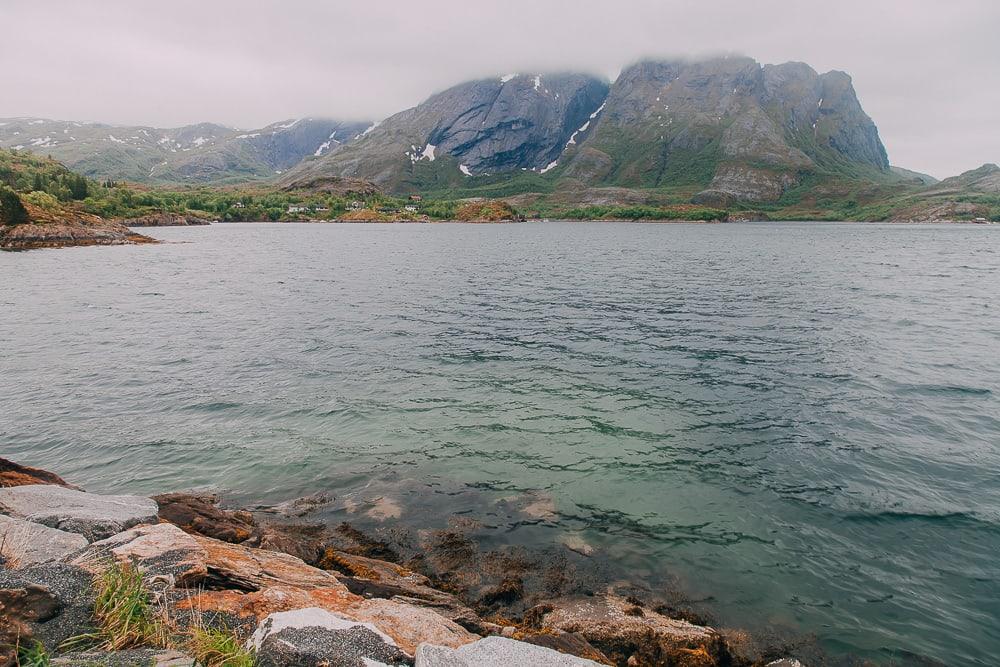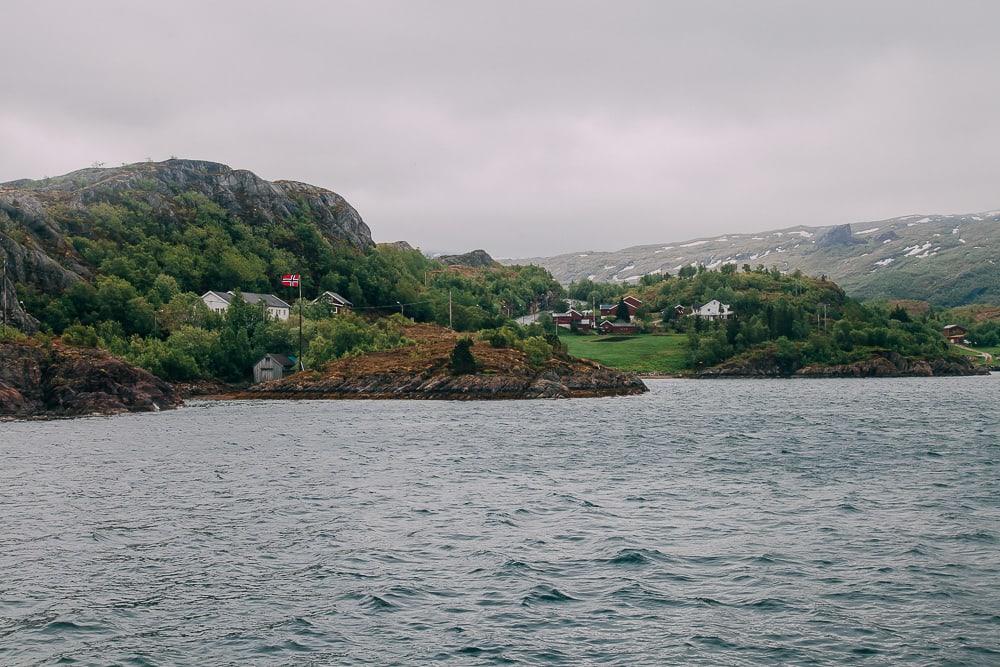 The Helgeland coast is one of Norway's 18 Scenic Routes, and at 433 kilometers with 6 ferry rides it's the longest of all the scenic routes. I mean see? This stretch of road is so gorgeous no one could manage to choose just one part of it to highlight.
Actually, we chose just one part of it. We only had a day to do the drive so we decided to follow the route from its start outside of Bodø to just past Nesna, where we turned off to head inland to Mosjøen, the next stop on our two week itinerary.
But I definitely want to go back and do the whole drive someday – and maybe I'll even get to see it under clear skies then. In which case I'll just about die of happiness, because if this drive is so beautiful on a miserable rainy day, imagine what it's like when you can actually see stuff!
Update: I've now driven a lot more of the Helgeland coast, including trips to Dønna and Herøy, Vega and Brønnøysund, Lovund, Bolga, and Meløy and Støtt.
Dan and I were talking about why we loved the Helgeland coast drive so much even though the weather that day was awful and while partly I think it's just an incredibly beautiful drive (and would have been even more amazing in the sunshine), another reason is that it's really slow and really quiet.
We started off at the Saltstraumen maelstrom, one of the world's strongest tidal currents, which I've already written about here.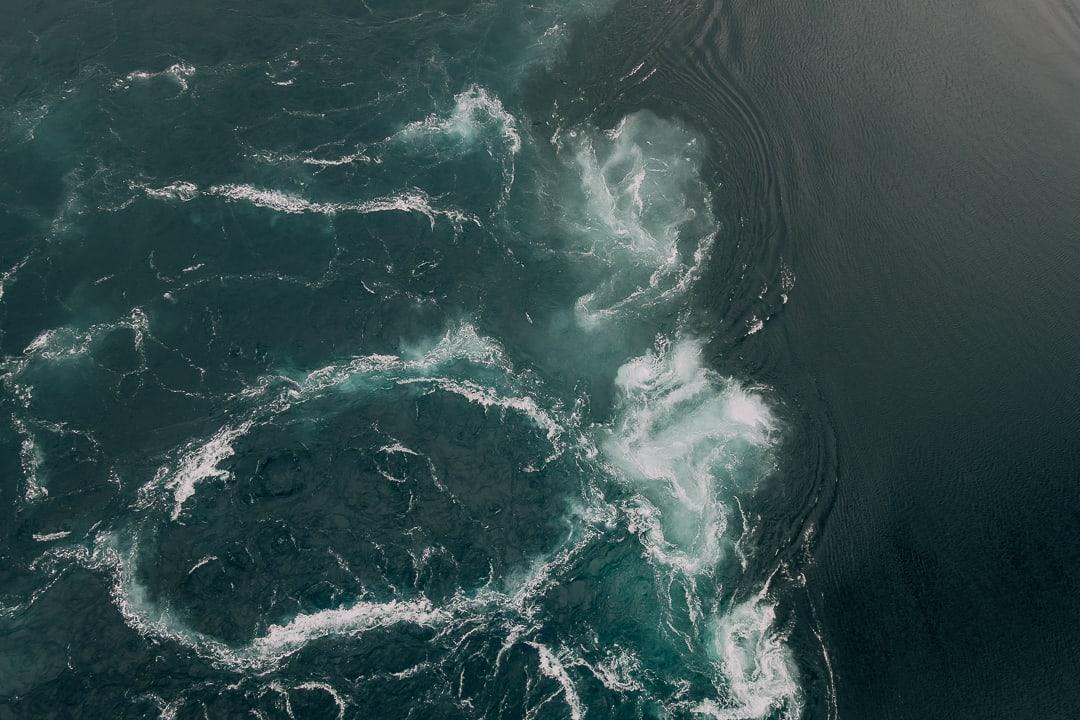 And then soon after passing Saltstraumen the road and surrounding countryside became totally empty.
I never thought of southern Norway as crowded, as the entire country is so sparsely populated, but driving down the Helgeland coast made me realize that, actually, it's quite rare in the south to drive very far without at least seeing some cabins. But here we could drive on for ages without seeing a single house – I loved it!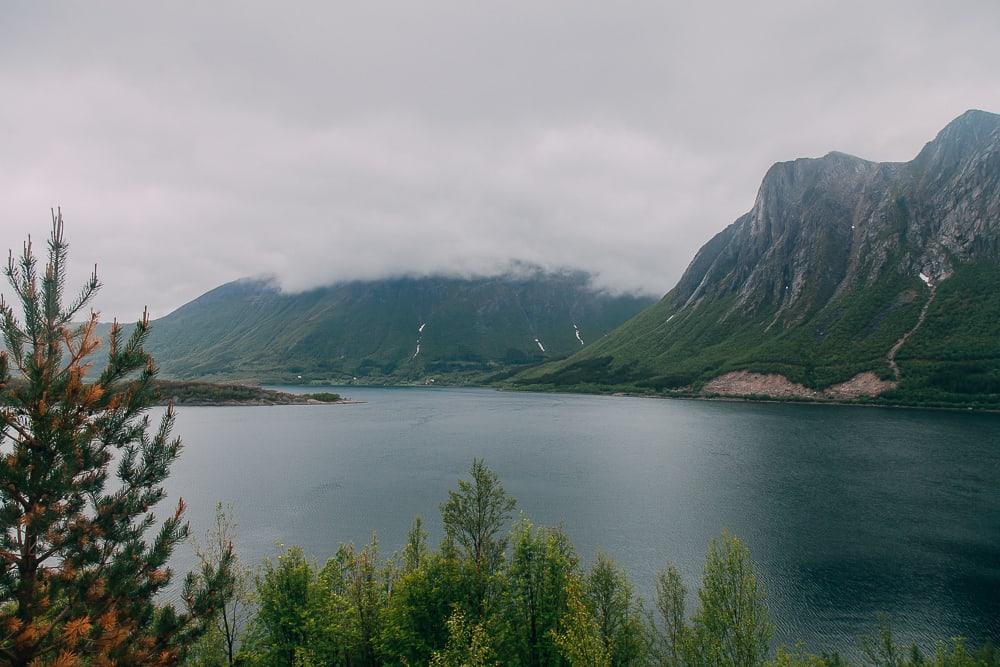 And while it seemed like a pain while planning the drive, having to take a bunch of ferries ended up sort of making the trip. As we were there just a couple of days before the summer schedule began, we often had to wait quite a while at the ferry ports, which gave us time to pause and talk about our journey so far, and then on the ferry we of course had to get a cup of coffee and a waffle and stare out into the stormy sea.
In other words, all the ferries made us slow down. And in fact they set a pace that we ended up keeping for the rest of our trip, so instead of rushing from town to city to town we took our time and truly enjoyed the ride. So thanks for that, Helgelandskysten!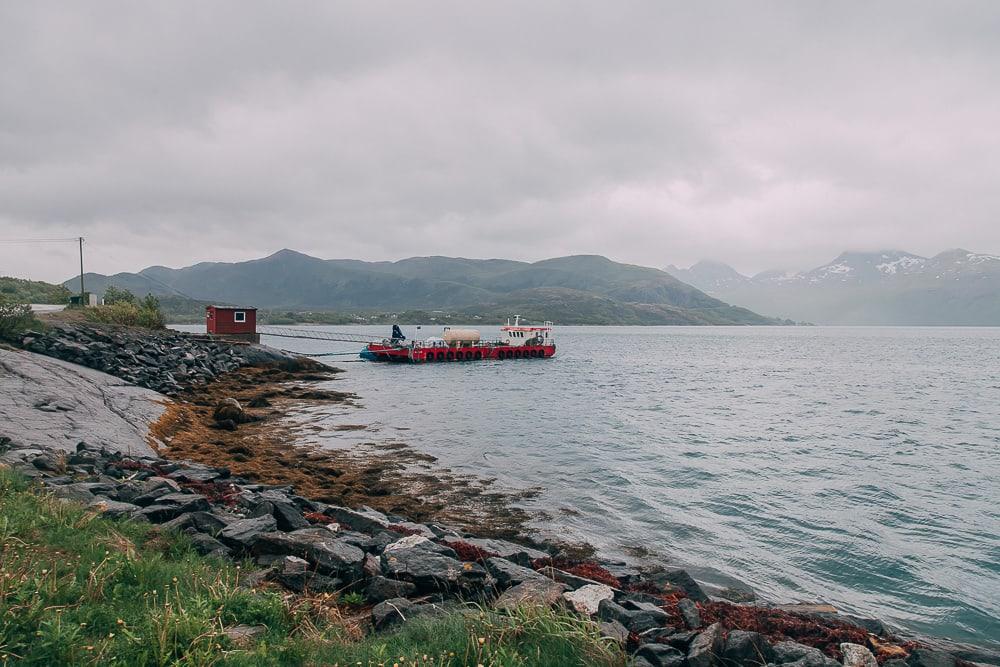 Another highlight was getting to visit the famous public toilet at Ureddplassen! Ureddplassen has been in the media so much lately – like, I seriously wonder what this toilet's marketing budget is – with news outlets across the world proclaiming it the world's most beautiful public toilet. And it is very pretty: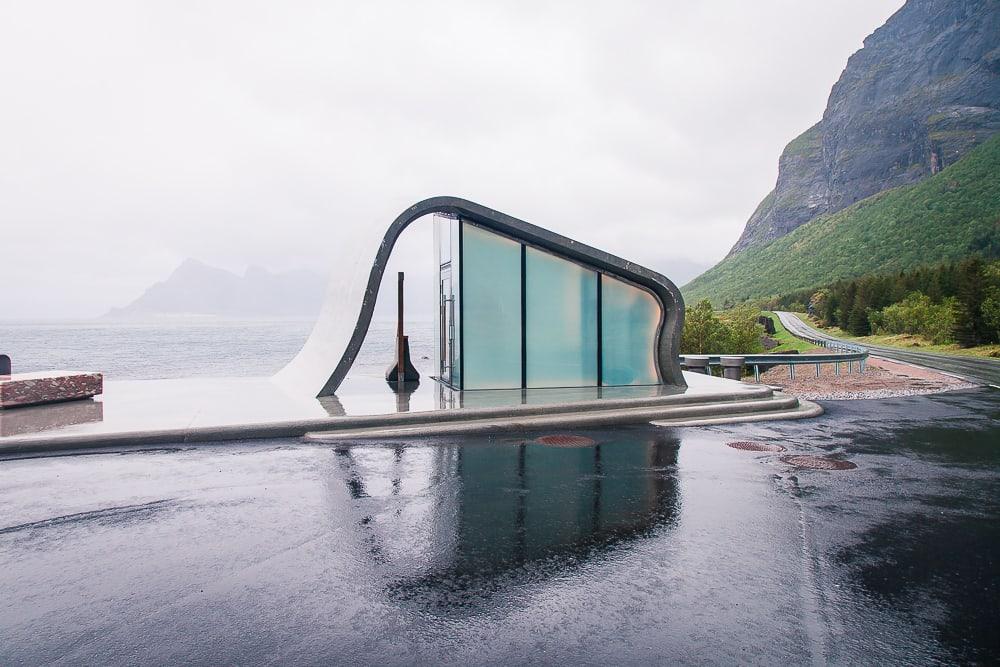 It was super windy when we stopped here and I don't know if the automatic release on the door wasn't working or the wind was just particularly strong that day, but closing the door to the toilet was a struggle, as Dan so kindly chose to document (instead of helping me):
We also passed by the famous Svartisen, Norway's second largest glacier, which I could just barely make out through the mist.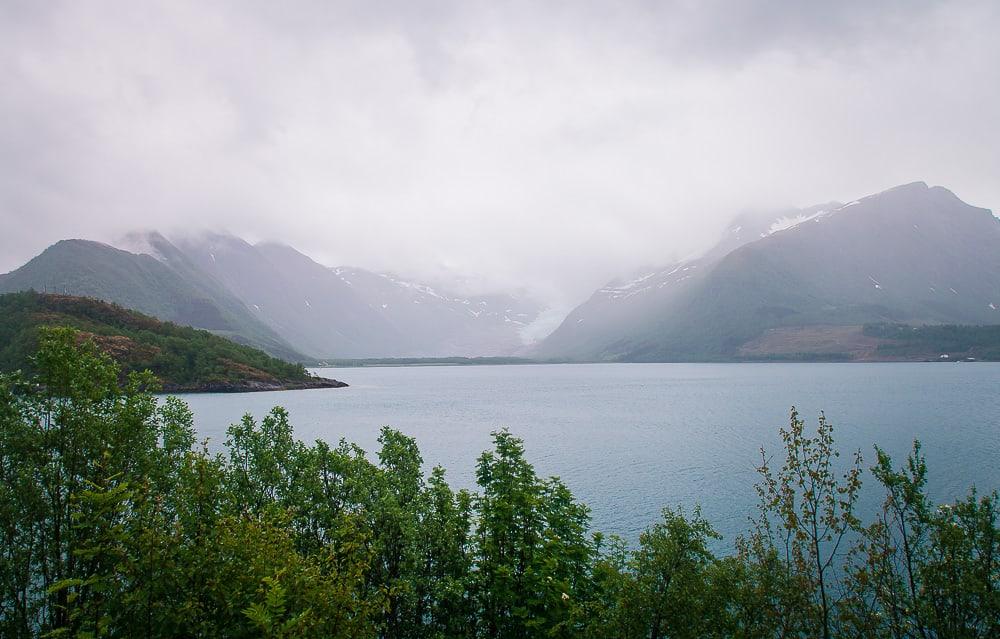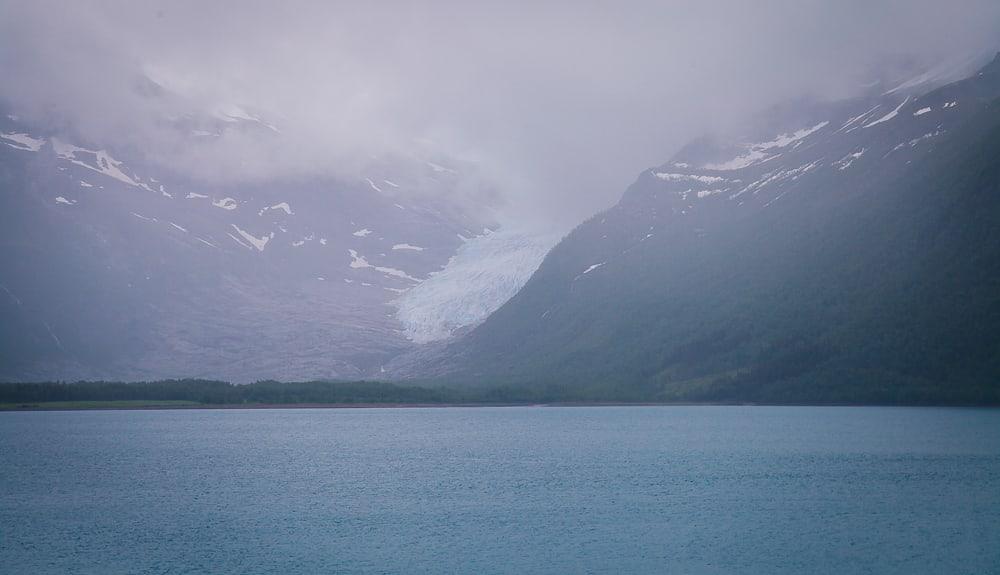 And then we made our way to Mosjøen, which would be our home for the next two nights. You can read about our time in Mosjøen here.