In the past when I've visited western Norway I've pretty much stayed around the fjords, so this time I wanted to head farther out and explore the coastline a bit. After staying at the Kråkenes Lighthouse, I had three more places I wanted to visit along Norway's west coast: the historical town of Selje, Norway's westernmost point at the West Cape, and Norway's top surfing beach: Hoddevik Beach, all on the Stad pensinsula.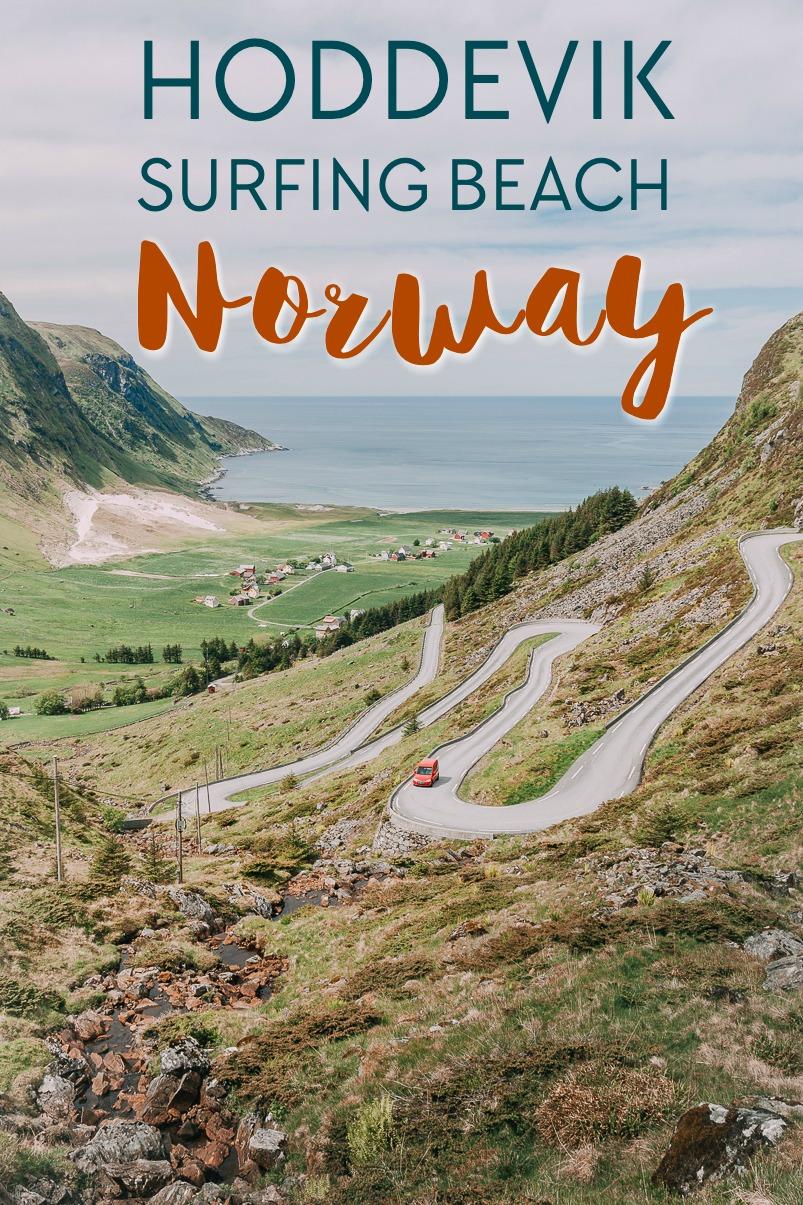 Southern Norway Guide!
I've gathered all my best advice for planning an incredible trip through southern Norway (from the far south up to Trondheim) in a 93-page ebook covering my top recommendations for places to visit (both on and off the beaten path), the best times of year to visit, how long to visit for, the best accommodation choices, transportation, what to eat, what to pack, and a sample itinerary that covers my personal favorite route through the south.
This day along the coast ended up being much more about the drive than any particular destination. It seemed like I was constantly driving around sharp hairpin bends, which would have been bad news if I had been in the back of a bus (because motion sickness) but it made for lots of incredible views.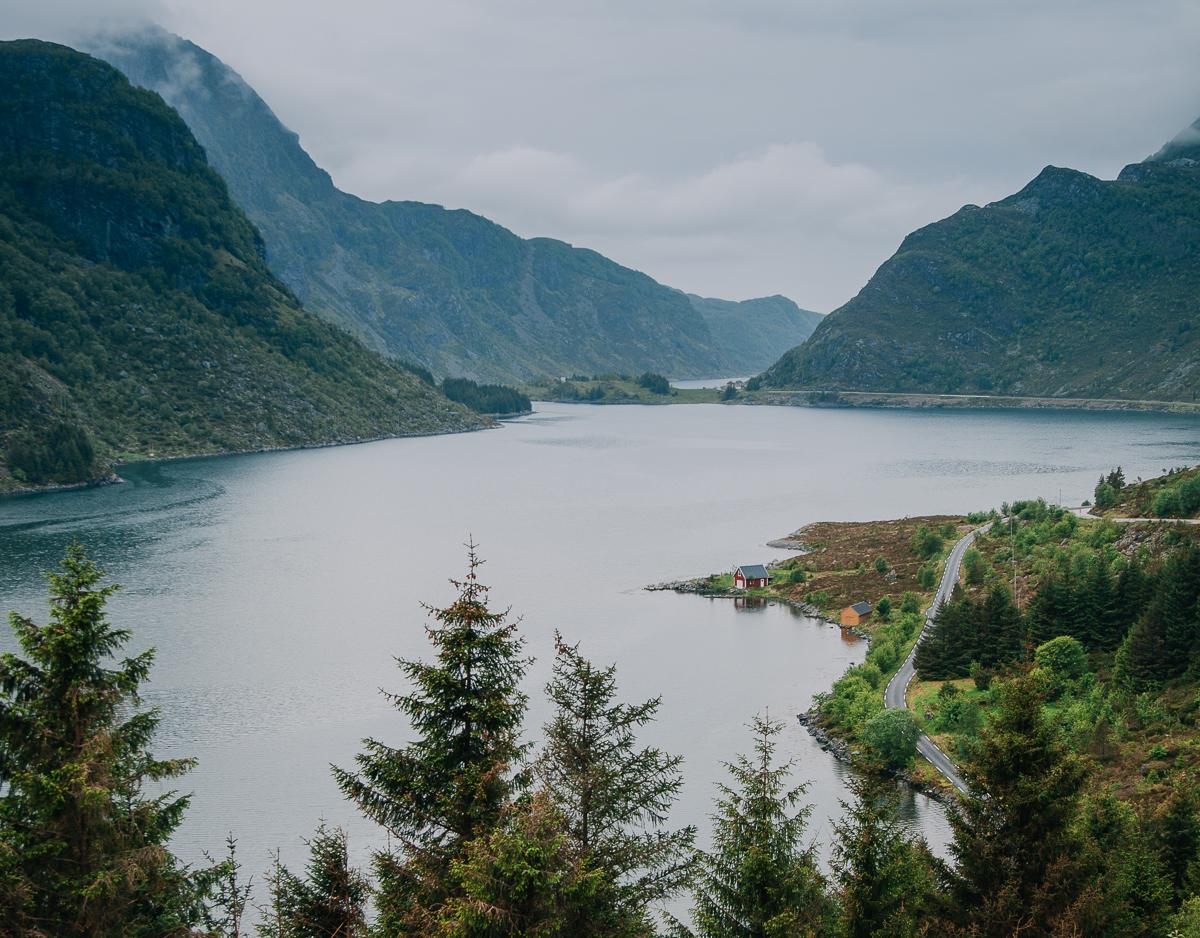 In fact when I headed to Hoddevik Beach I thought the highlight would be watching the surfers, but actually my favorite part was the descent down.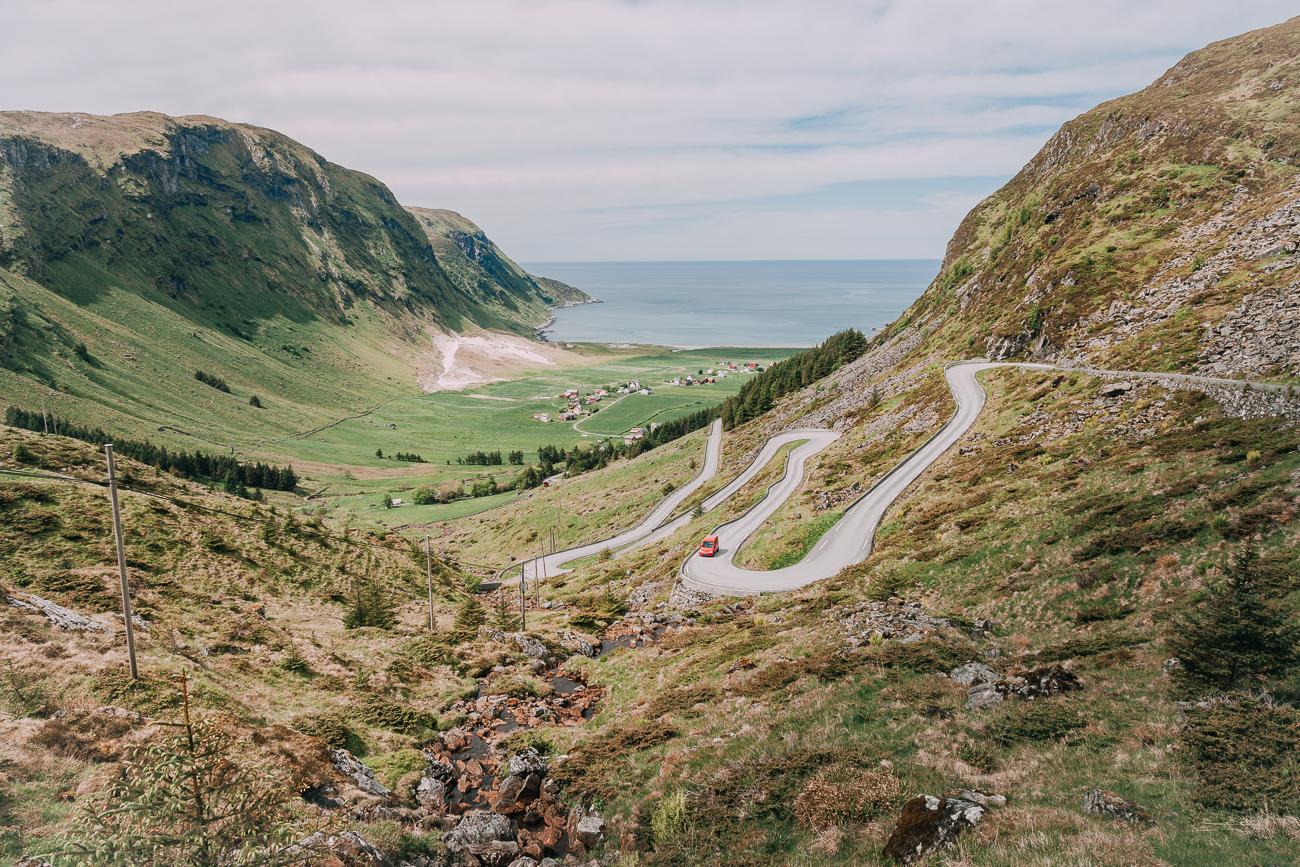 I mean, the beach was also beautiful. In fact Hoddevik Beach is so isolated I almost forgot I was still in Norway.
I feel like surf culture is so distinct that surfing spots around the world end up feeling quite similar to each other, and different from the countries they're in. At least I always felt like the surf beaches on Tanegashima, the island in Japan where I spent two years, barely felt Japanese. And then the hot, sunny weather when I was on Hoddevik probably also made it feel less Norwegian.
Hoddevik is widely considered Norway's best surfing beach (Unstad Arctic Surf Beach in Lofoten is also popular), and even though there was almost no wind on the day I visited the beach was packed with surfers.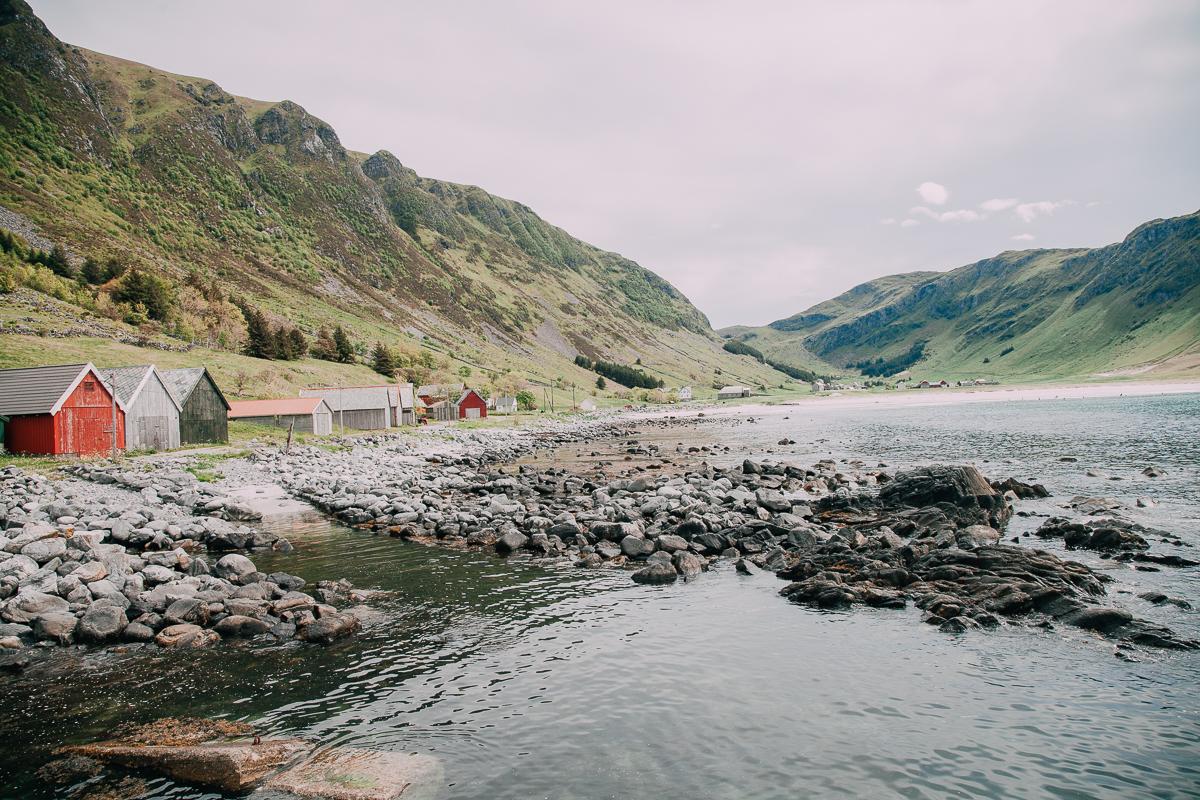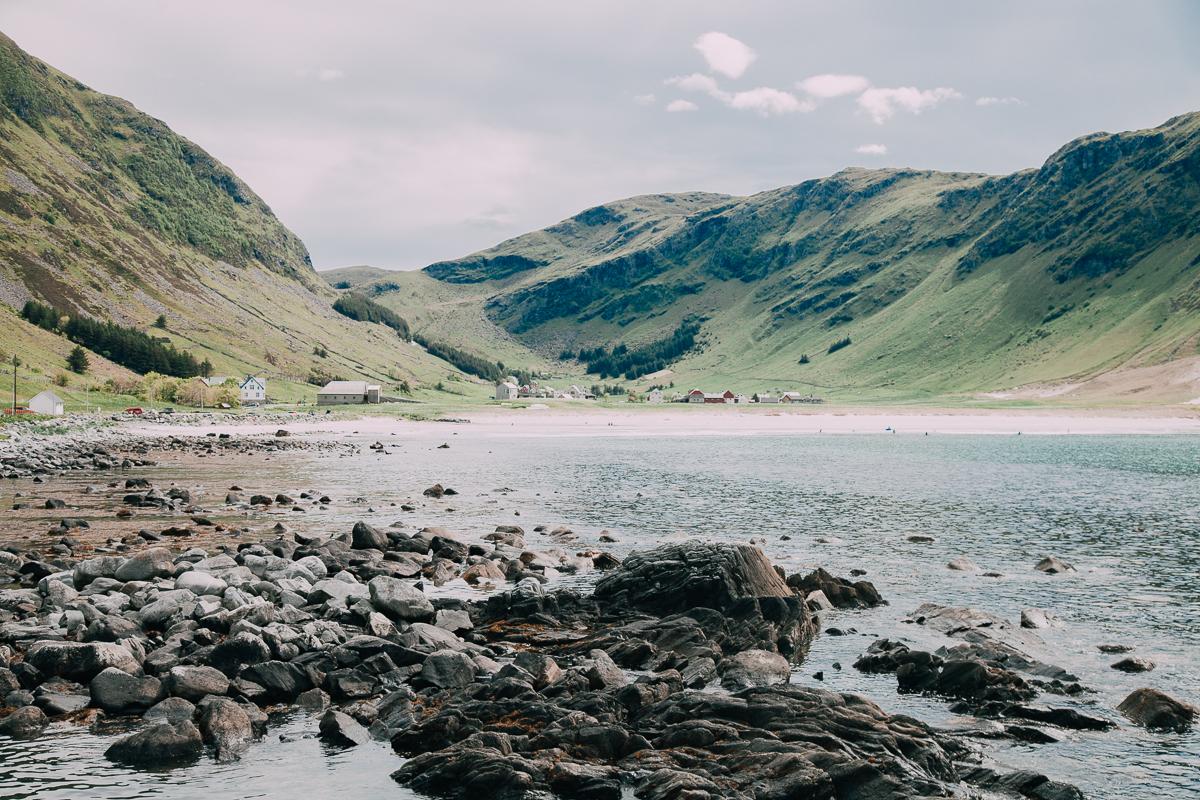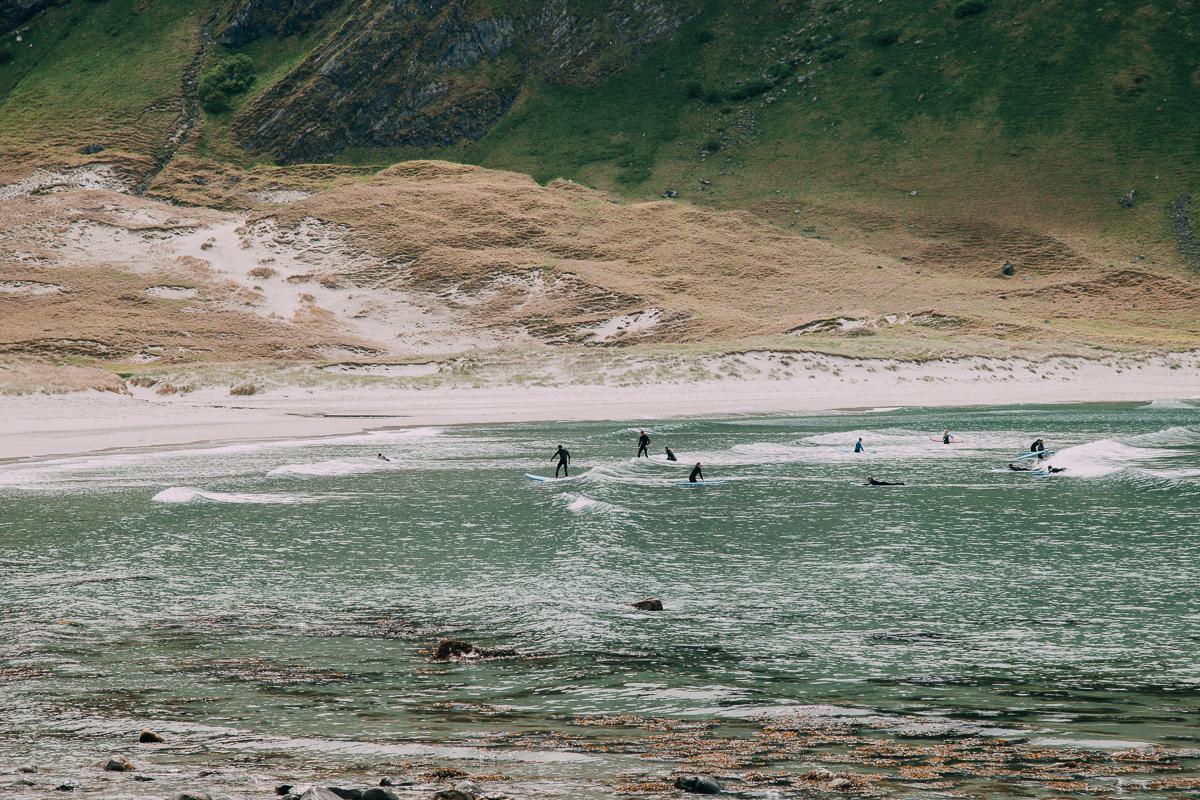 I just the afternoon walking along Hoddevik's sandy beach and watching the surfers, but if you're looking to surf there are two surf camps here: Stad Surfing and the Lapoint Surf School, which also rent out all the gear you'll need. Stad Surfing and Lapoint both offer accommodation in their lodges, or you could camp by the beach.
Then from Hoddevik I drove up to the West Cape, which is the westernmost point of mainland Norway. 496 meters above the sea, the West Cape is on the mountain plateau Kjerringa, which offers incredible views.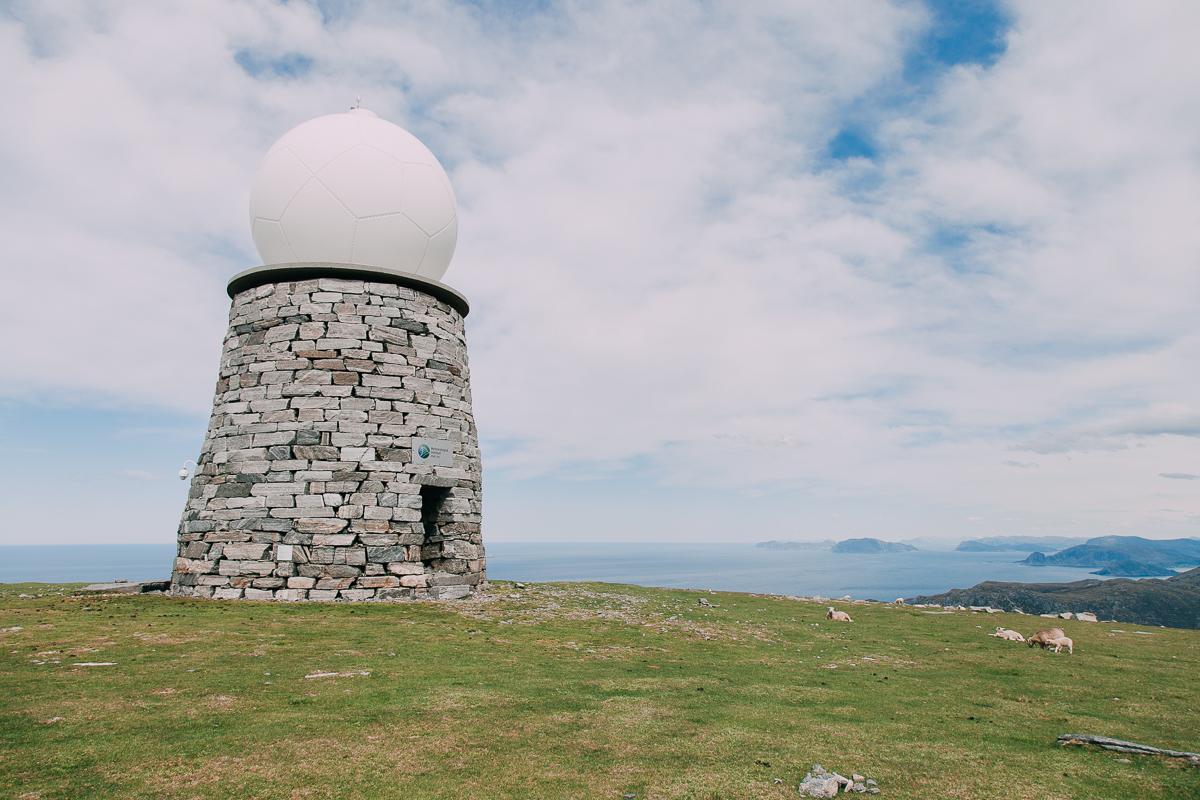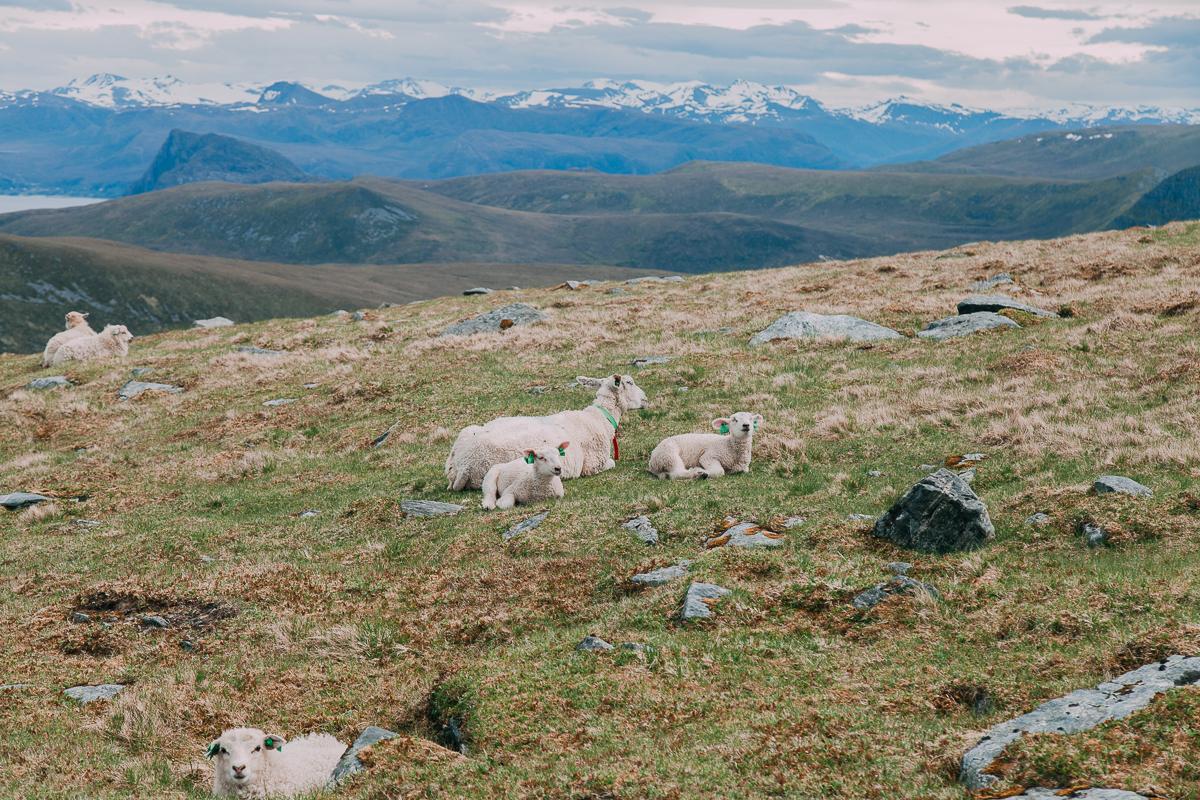 I loved the drive up here, and the barren, windswept landscape actually reminded me a lot of the Arctic. So if you're planning a trip to the fjord region and won't have time to see northern Norway, this would definitely give you a bit of that Arctic feeling without going all the way up north.
It was also pretty crazy to visit the West Cape right after Hoddevik Beach, as the landscape and even weather felt totally different. If I hadn't driven here myself I would never guess that the two places are just a half hour drive apart.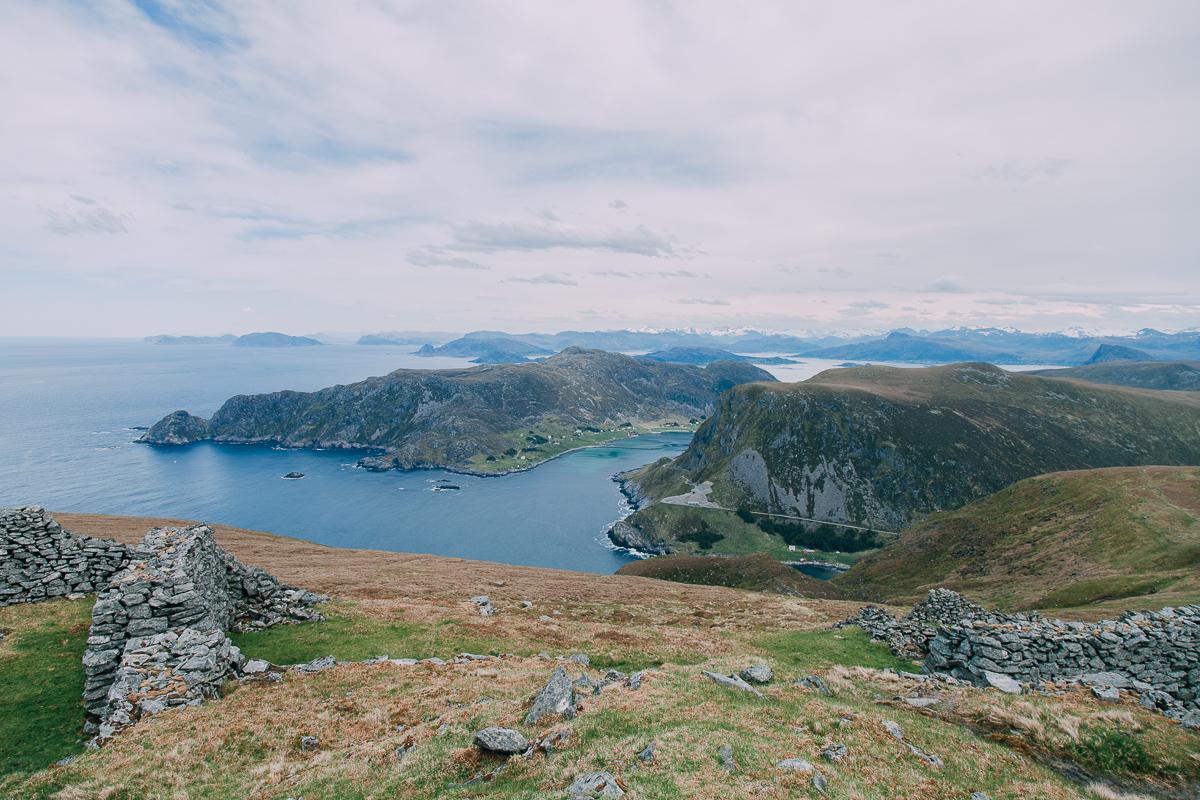 And then my final stop of the day was the lovely seaside town of Selje. There's not a whole lot going on here, but there are a couple of restaurants along the harbor and the beach looked very inviting.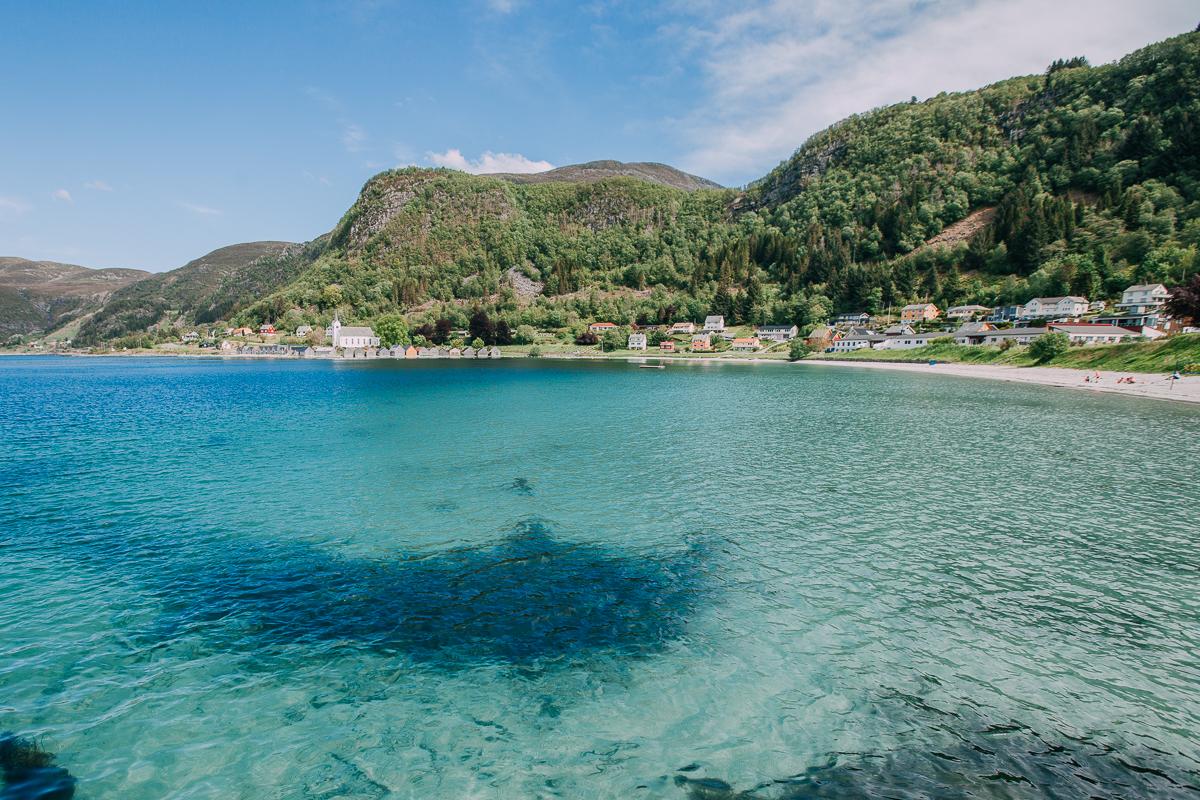 Originally I had planned to spend the night here, but I didn't book a hotel in advance as I wanted to see Selje first before deciding where to stay. But while Selje is a cute town, after the beautiful drives to Hoddevik Beach and the West Cape I decided that I felt like driving some more so I made my way back inland and north towards my next destination, Hitra.
If you do want to stay in Selje, there's limited accommodation here as the Selje Hotel burned down several years ago. But the Frimansbudda looks like a good budget option, and or you could stay outside of town in this beautifully designed cabin or at this yoga school.