When I was little my grandparents used to rent a cottage on Norway's southern coast, and each summer we would spend a week or two there. Or actually it could have been more like four days, because what is time when you're six years old? But I always loved arriving at the cottage, and the landscape of the southern coast still gives me all the warm feelings – not literally, of course. Southern Norway is still Norway.
It's now been many years since I've ventured that far south, and I do really miss it. But it's also so far from where I live in the north! So before heading home from my road trip through the western fjord region, I decided to spend a few days at a different coastal vacation area: Hitra.
An island a couple hours west of Trondheim, Hitra offers a convenient coastal retreat for people living in Trondheim. But I was pleasantly surprised by how much character Hitra has – it's not just a well located piece of coast to plop a cabin on, but actually a really lovely area in its own right with cute little seaside towns and beautiful views out over the water.
Halten in particular is a super cute fishing village well worth a visit (also if you want to pick up some groceries). Halten is on the island of Frøya, which you can reach by bridge from Hitra. It's part of the Froan Landscape Protected Area and was once one of Mid-Norway's most important fishing villages.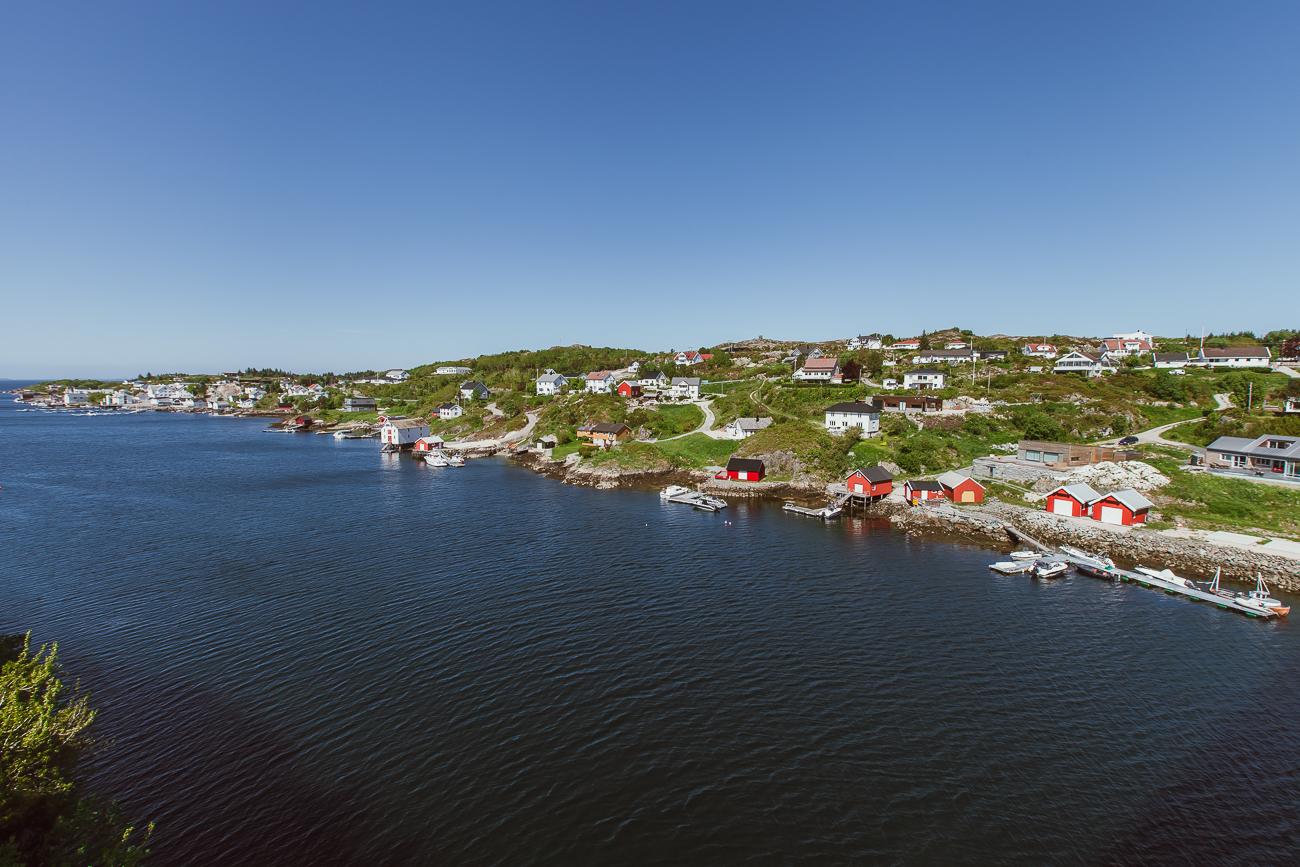 Ok to be honest I didn't do much other exploring around Hitra and the surrounding islands. I booked a couple of nights at this cottage on Airbnb, which is on the small island of Fjellværsøya, and as soon as I arrived I knew I wasn't going to leave until check out. In fact a couple of hours after getting here I messaged the hosts asking if I could extend my stay for an extra night, since I loved it here so much.
The cabin itself is beautiful and sleeps eleven people, so it was definitely a bit much for me on my own, but it was also really fun having such a huge space to myself. Like when I first walked in I thought, wow this is what it would be like to be rich!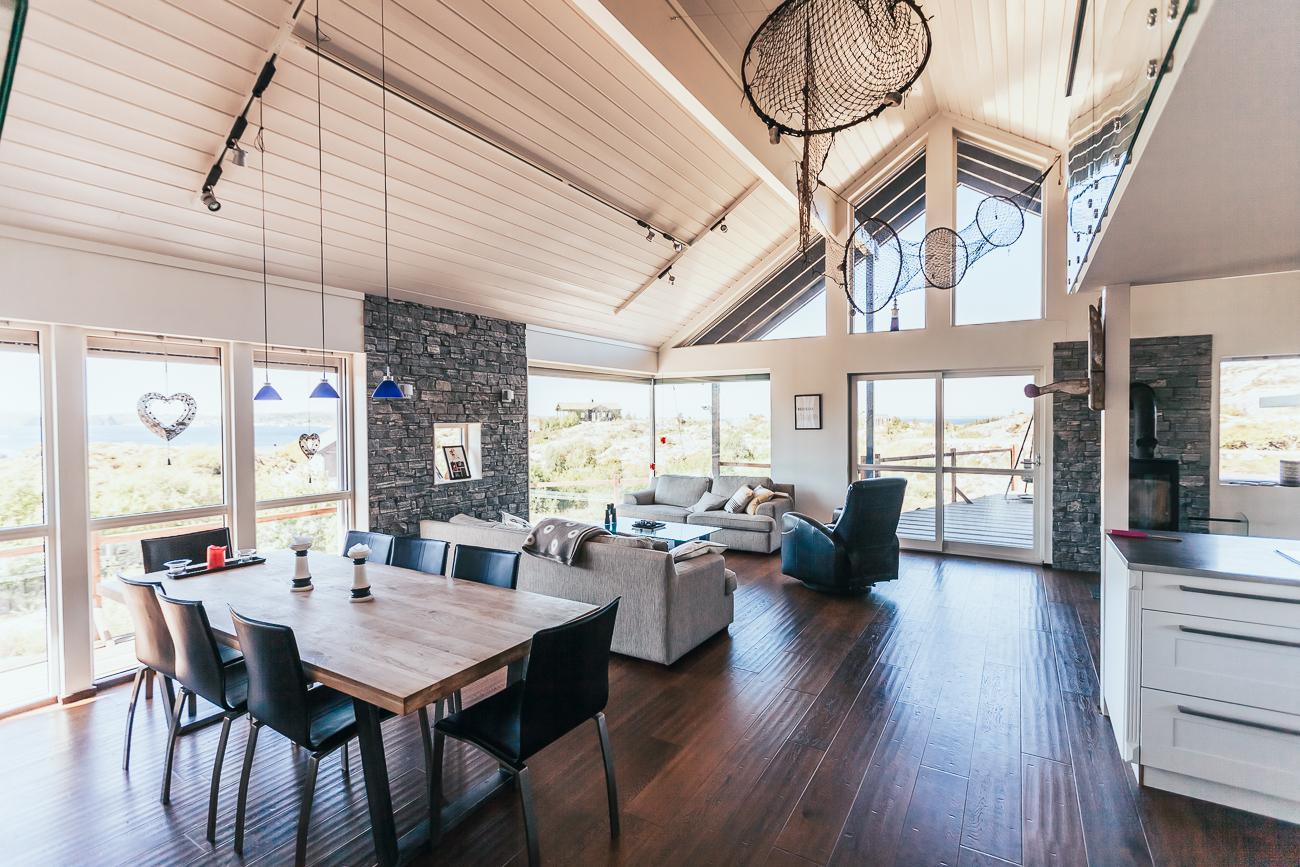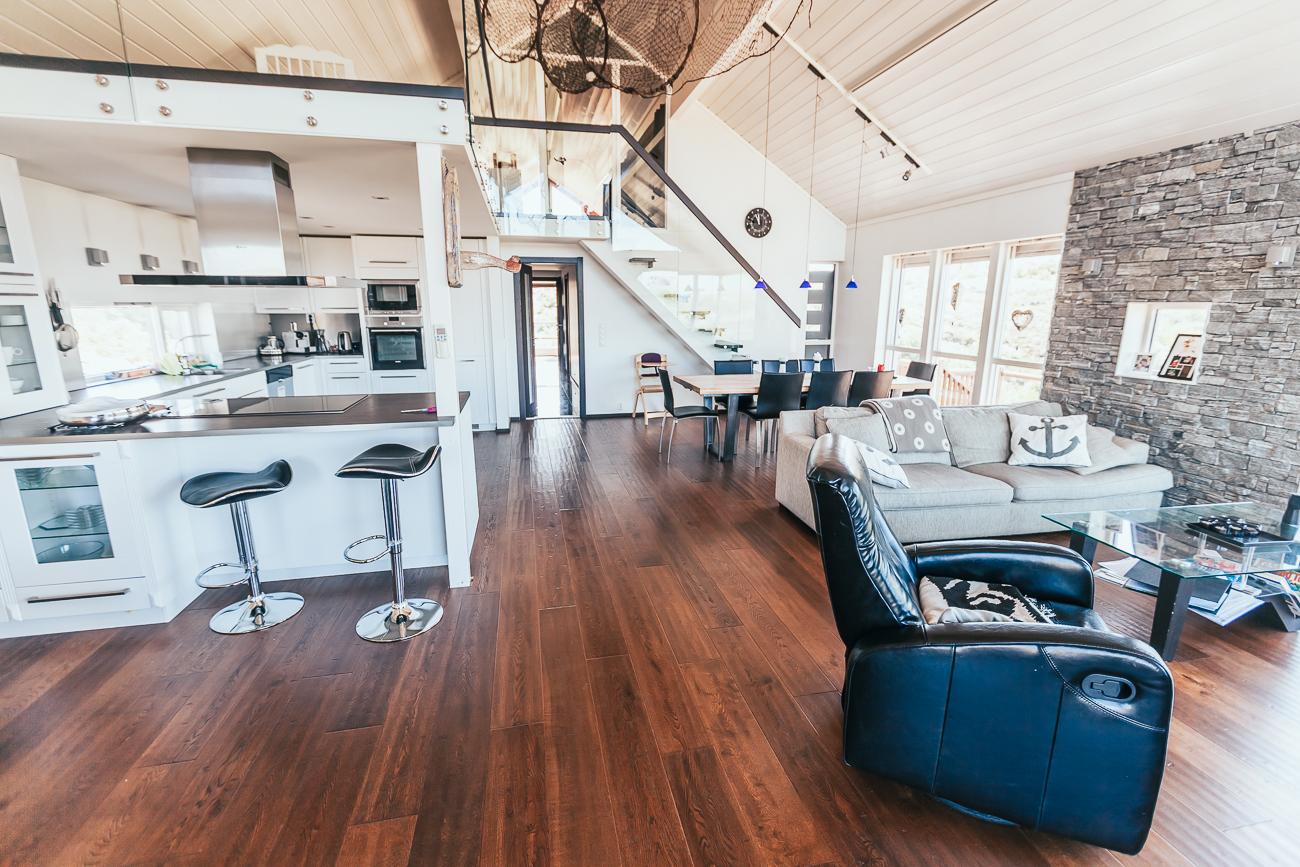 But the real reason I chose this particular cabin was that there's a jacuzzi on the balcony, which is where I spent the next three days.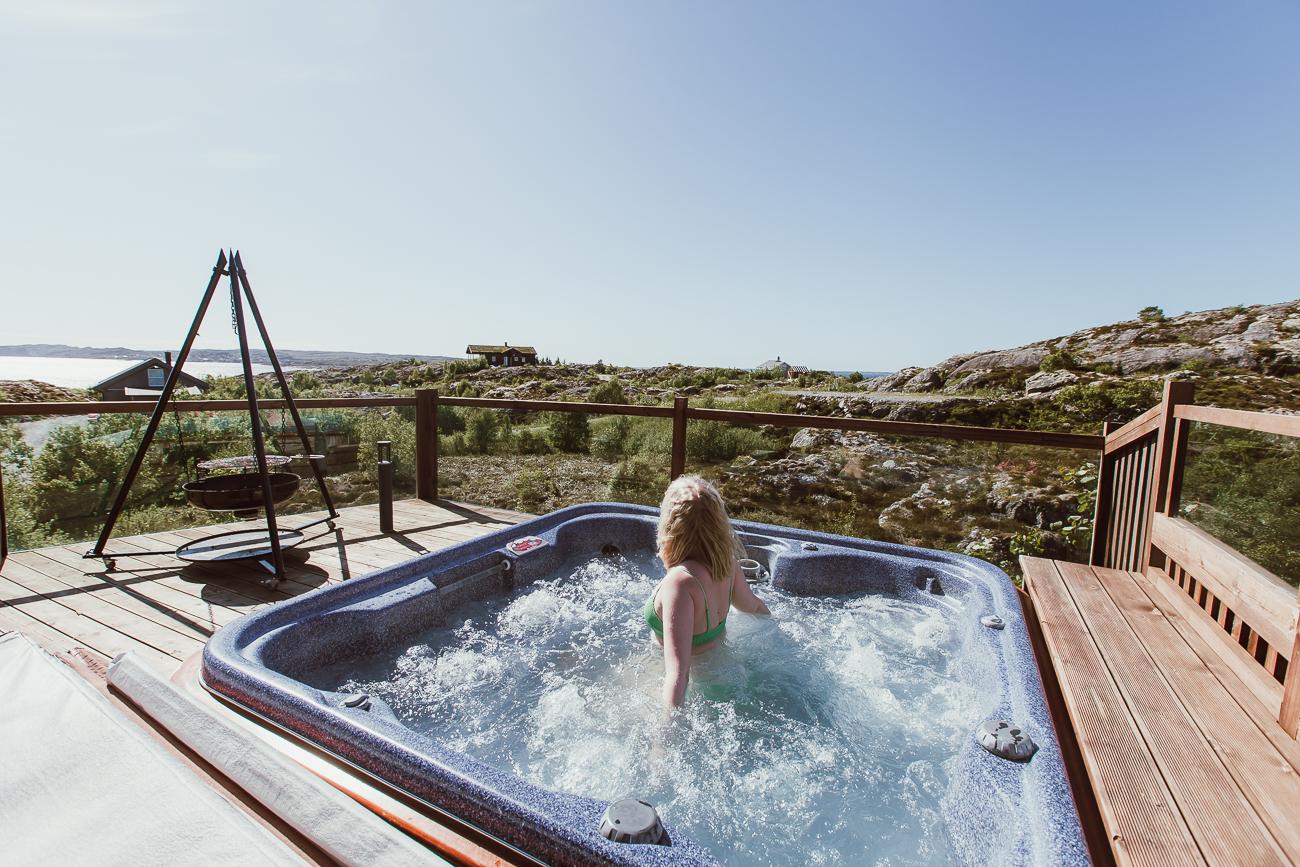 This was definitely the "vacation" part of my four-week road trip, so after taking a few quick photos I put my camera away and got into my bikini and relaxed. And it was perfect.
Having a jacuzzi at a coastal cottage is also just such a great call, because even though I was visiting in late June it was way too cold outside to swim in the ocean. But the sun was out, so in the jacuzzi I could look out at the water and at least pretend I was on a tropical holiday.
So yes, loved the Airbnb and loved the jacuzzi, but what about Hitra? Is it worth a spot on your next Norway itinerary?
I don't think anyone will be traveling to Norway specifically to see Hitra, however I do think it's the perfect addition to a trip to Trondheim. You can rent a car from Trondheim and drive down for a couple of days to experience a bit of Norway's coastal cottage culture, which yes, is a thing. The landscape here is just like that on the southern coast of Norway, and I personally think spending some time on a cottage by the sea is one of the most Norwegian experiences you can have.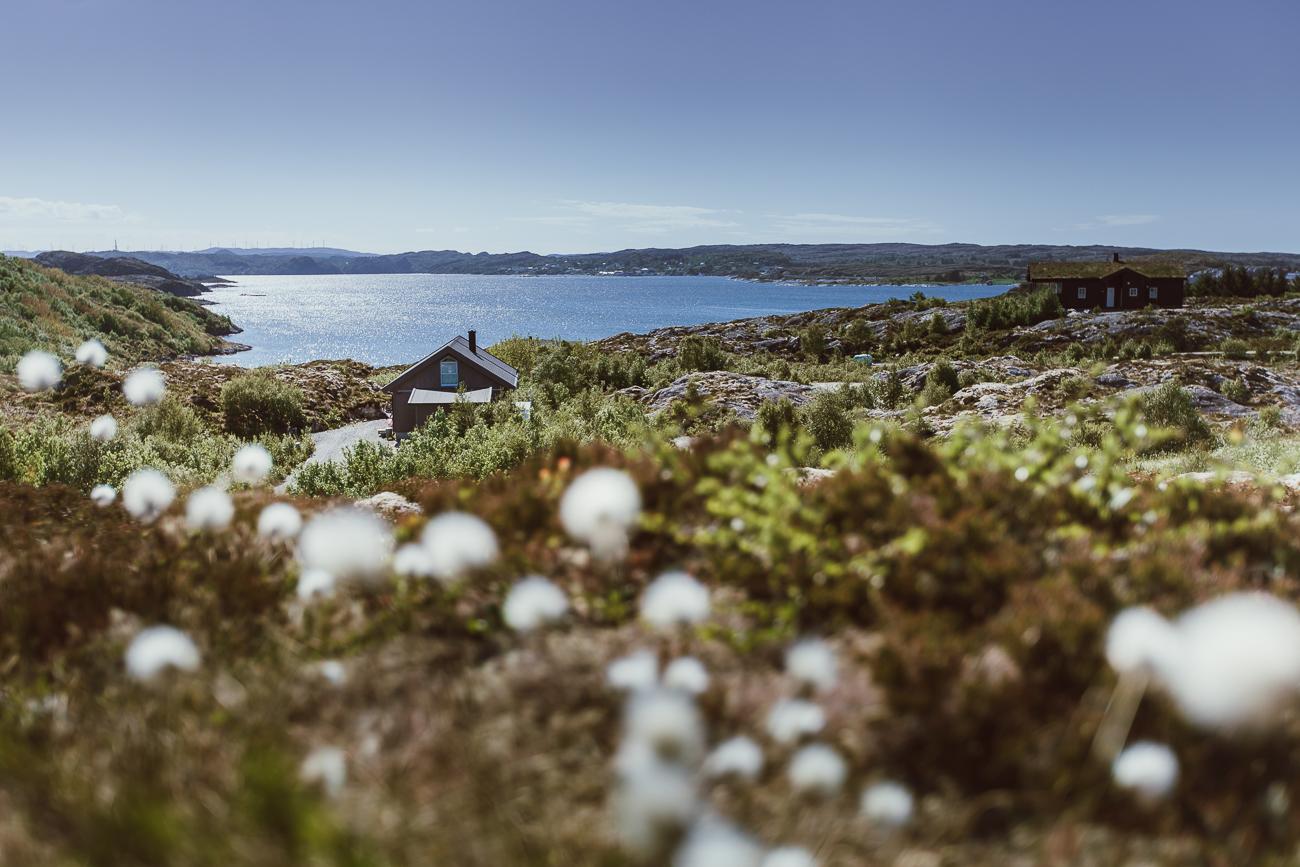 If you want to stay closer to Trondheim another great option would be to visit Den Gyldne Omvei, or "The Golden Detour," but if you want a quiet escape into nature where it's just you, your cabin, the ocean, and some fish, then I would opt for Hitra.