I didn't make it far after leaving Mosjøen before stopping again for the day. Mo i Rana is about an hour and twenty minutes from Mosjøen, and while I was interested in seeing this old industrial town I was most excited about exploring some of the natural wonders in the area. I especially wanted to see Marmorslottet, because in English that translates to the Marble Castle.
I mean, how intriguing, right?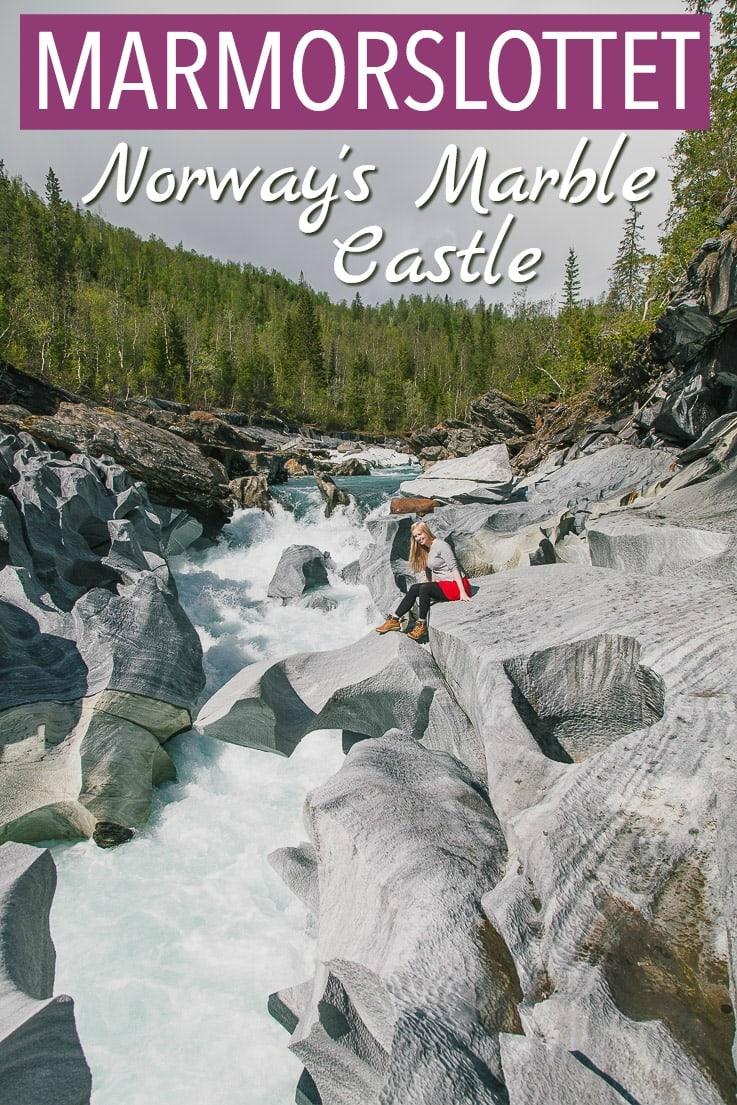 Marmorslottet is about a 45 minute drive from Mo i Rana, and then a half hour hike, most of which is along a board walk.
There aren't any signs for Marmorslottet along the road, but Google Maps took me to the parking lot where the hike begins. To get to Marmorslottet from Mo i Rana you just have to take the E6 from Røssvoll and drive 30 kilometers towards Melfjordbotn. But then instead of turning off onto a bridge towards Melfjorden you drive straight ahead to a farm called Fisktjønna, where you can park your car. Then walk past the barn along the path for about 20 minutes and you'll see a sign post for Marmorslottet.
The hardest bit of the hike was when I came to a set of ropes I had to use to belay down the mountainside, but then it turned out that the ropes led to a different part of the river and if I had just walked a bit farther I could have walked down a set of steps instead. Much easier!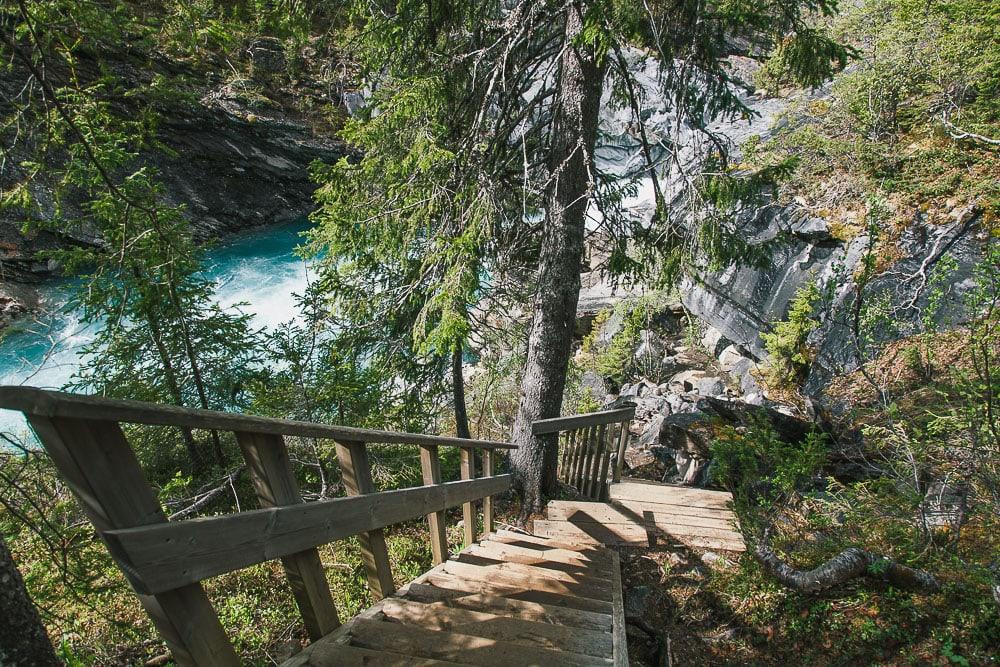 And then I got to Marmorslottet and I nearly dropped my camera right in the water I was so stunned. What is this place? It certainly doesn't look like anything else I've seen in Norway.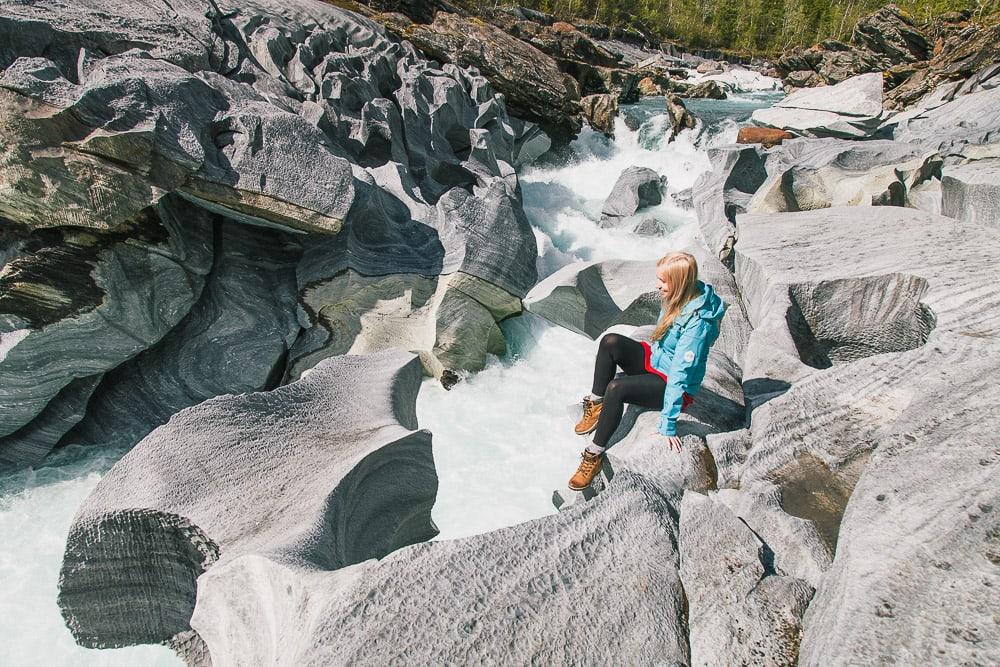 Over thousands of years the river Glomåga has carved out these amazing rock formations from the mountainside.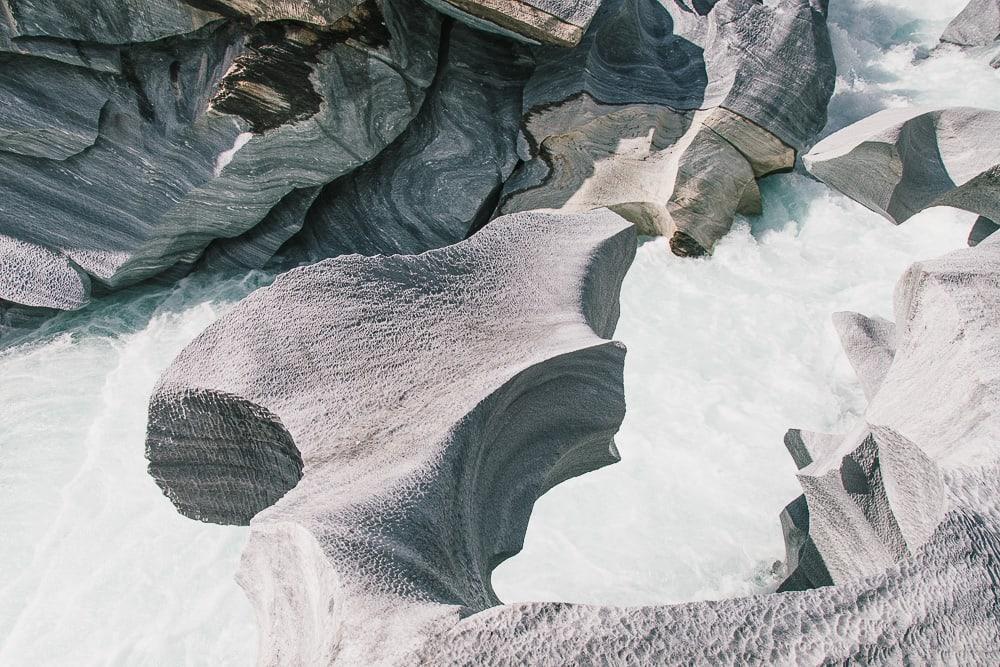 Apparently if you visit Marmorslottet in the autumn when the water level is lower you can climb down the stones and cross the river, where you'll find a cave. But in the spring and summer the water level is too high, so I'll have to return again one autumn to explore more of the castle. Luckily I recently decided to move to Mosjøen.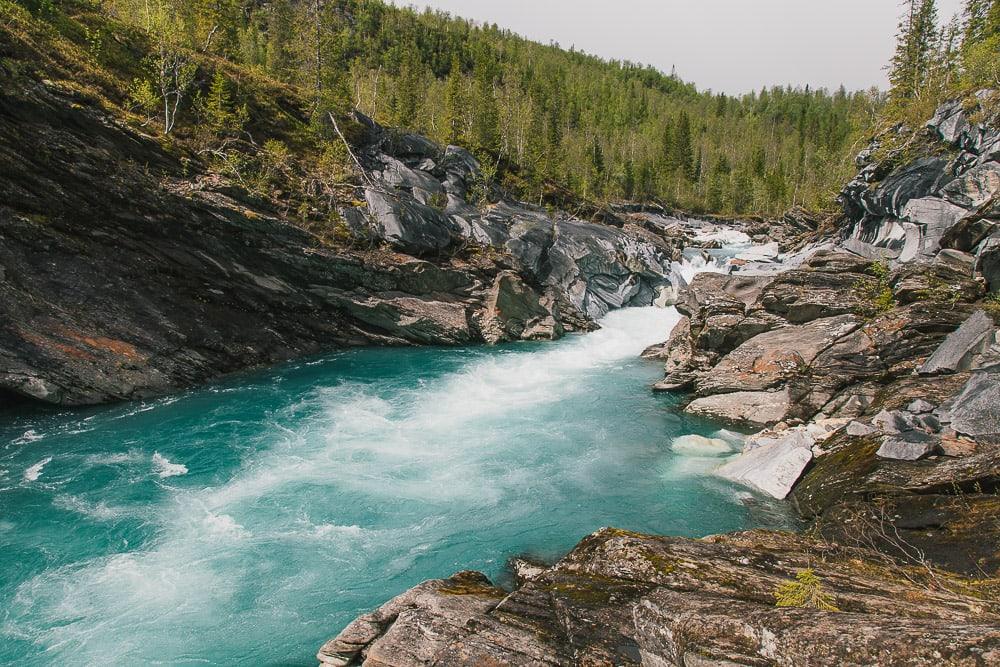 I'm guessing that the river is so intensely blue because it flows out of Svartisen, Norway's second largest glacier, which you can hike to from Svartisen Lake, just 30 kilometers north of Mo i Rana.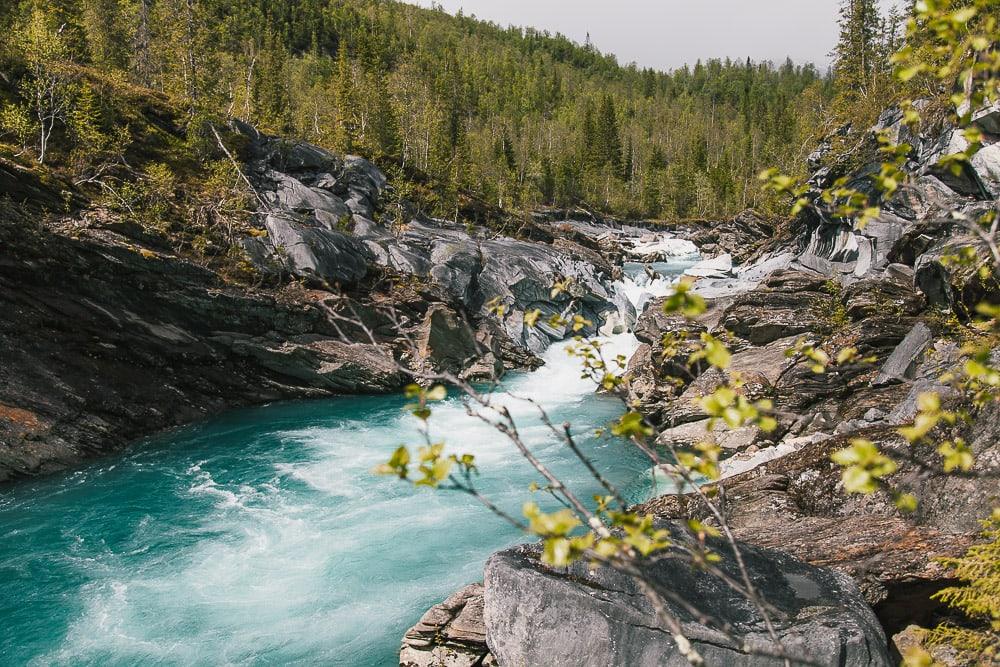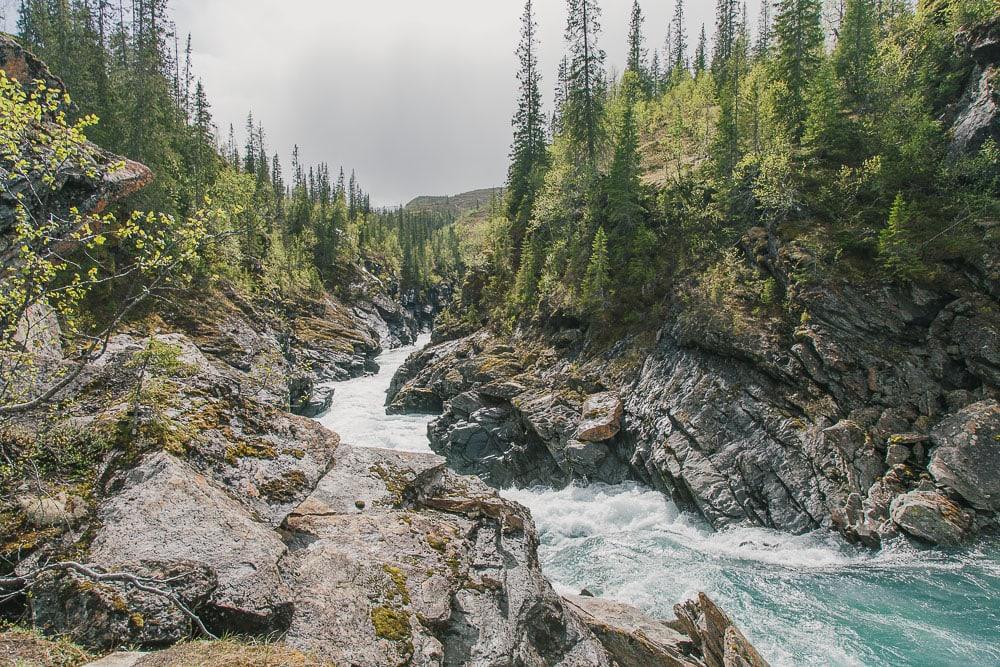 It's often hard to fit in time for hikes while on a road trip, especially when trying to fit in as many places as I was, so the hike to Marmorslottet was kind of perfect. It was quite short, but still challenging enough to justify some chocolate, and then with stunning views at the end. Plus the drive from Mo i Rana was beautiful.
In fact on our way back I decided to take a detour down to Melfjorden, because fjords are always beautiful, right?
This one certainly was. In fact I even added Melfjorden to my list of the most beautiful fjords in Norway.
The drive there was actually really crazy – there were no trees and even a bit of snow, so it felt like I was high up in the mountains. But then I rounded a corner and saw the fjord!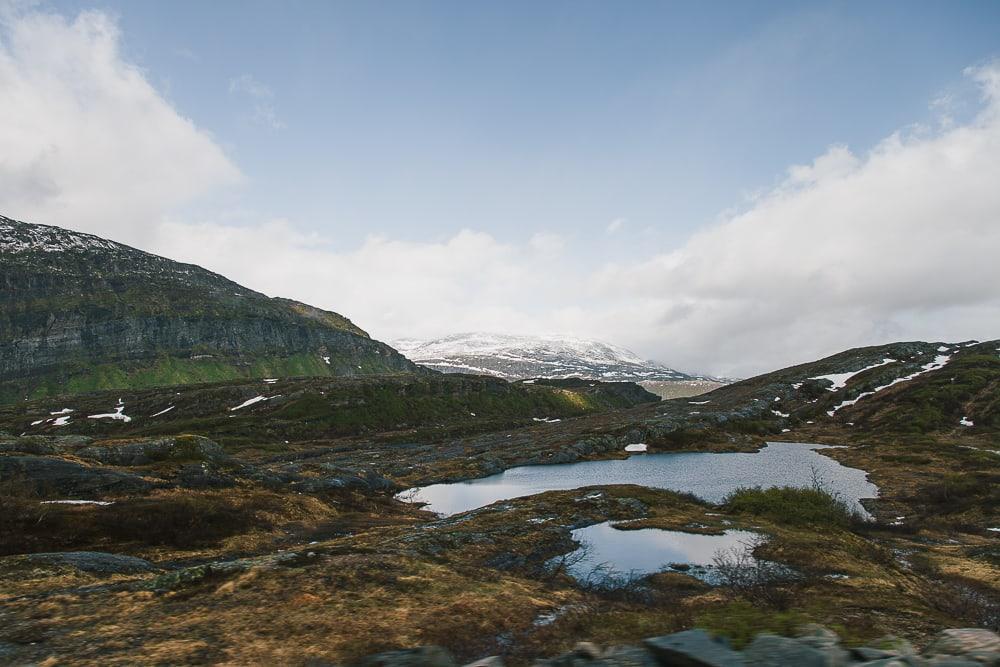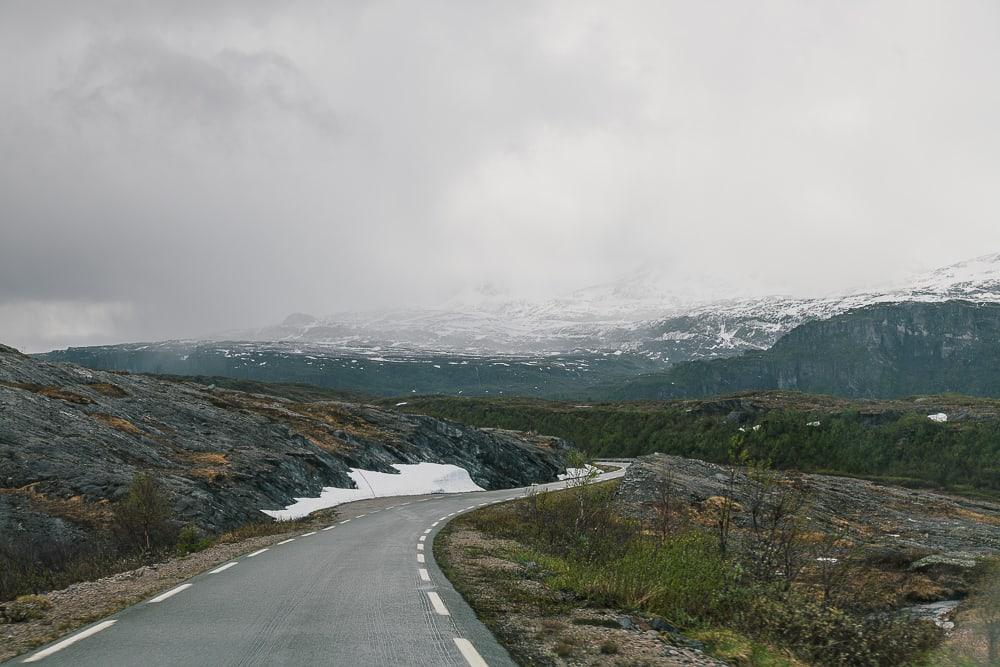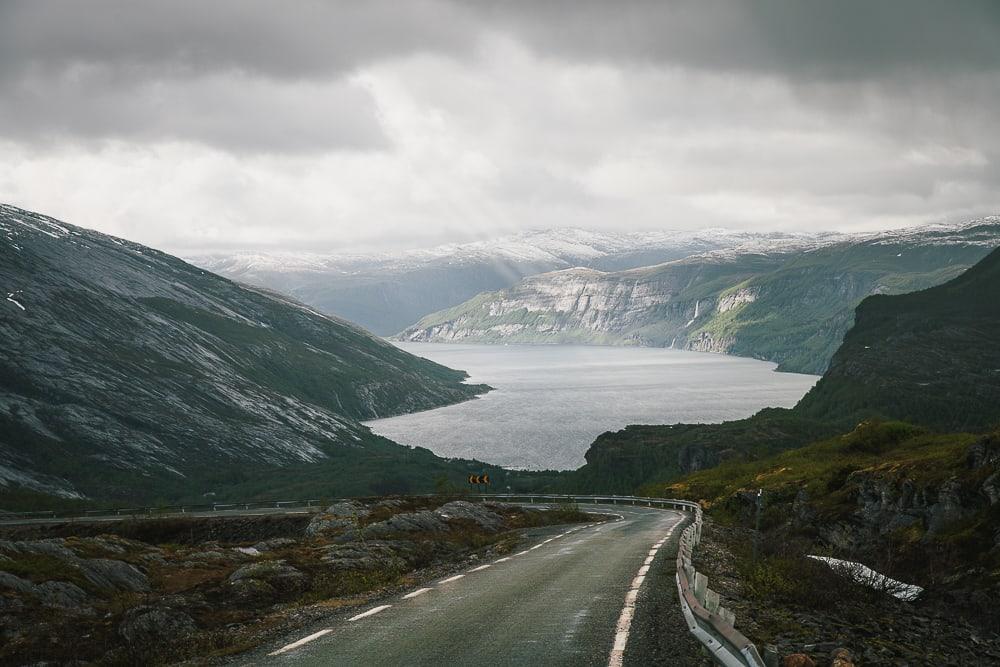 It definitely rivaled all of the more famous fjords I've seen in the country. Plus it was so quiet and peaceful there. I'd say this drive really cemented my love for Northern Norway.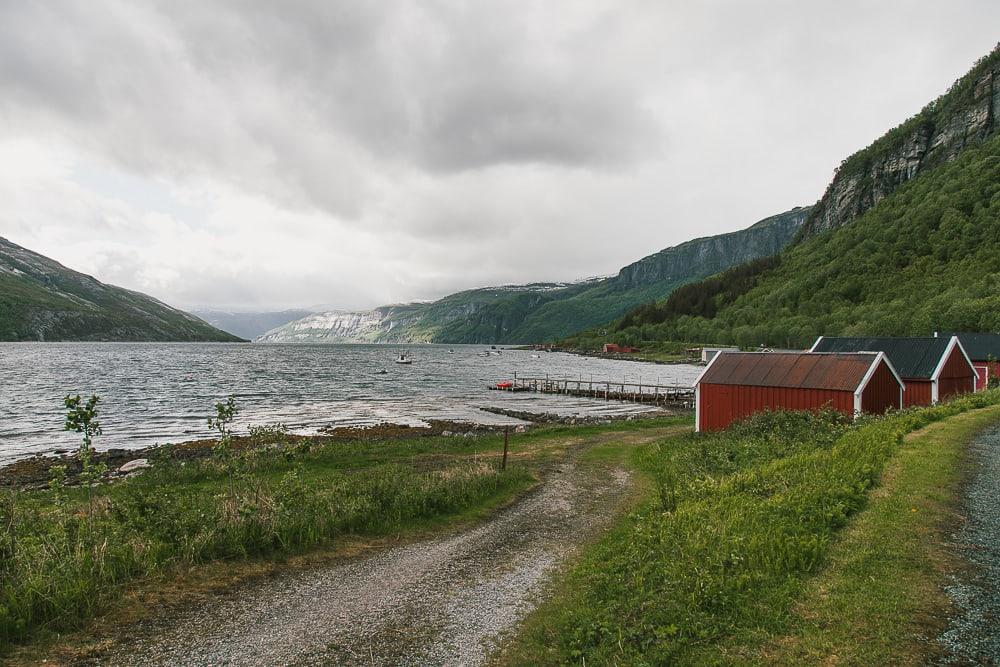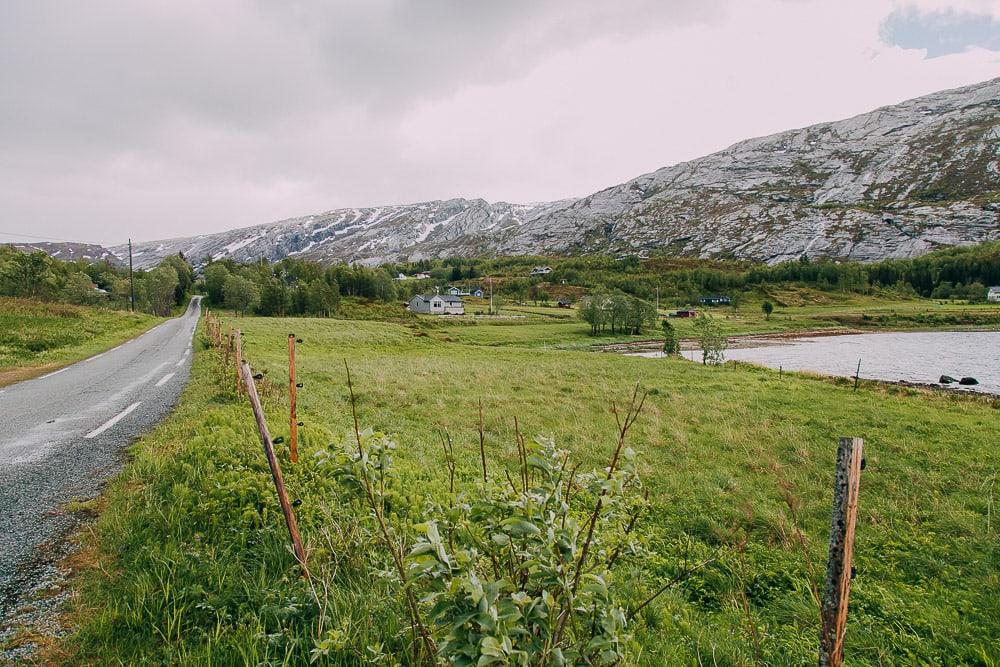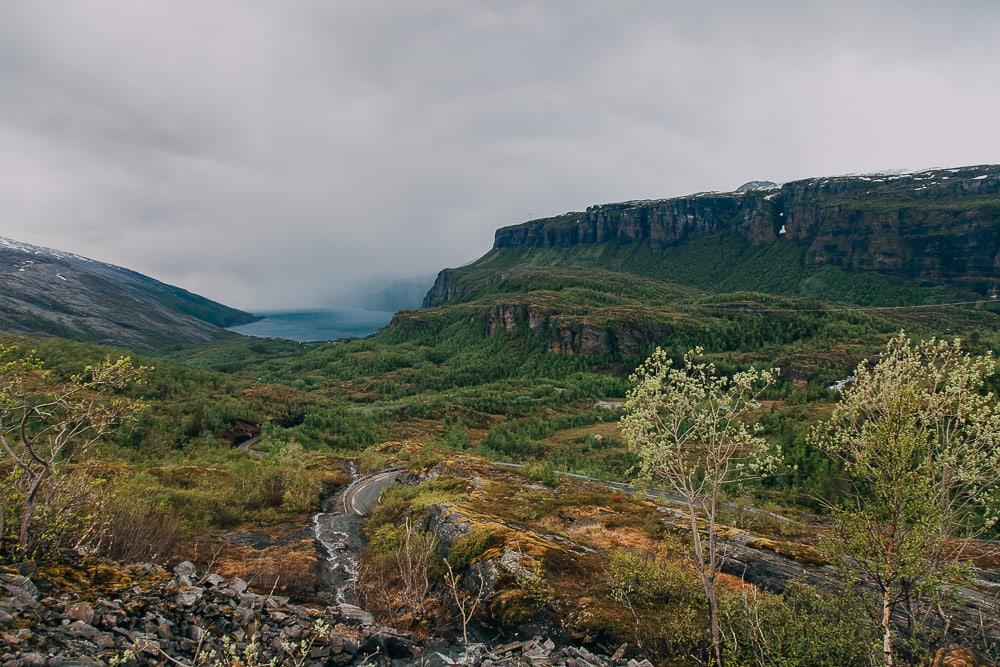 Mo i Rana itself is also a cool town, and considering how close it is to Svartisen glacier and Marmorslottet, as well as some beautiful roads like the one down to Melfjorden, I'd say it's definitely worth a stop on your Northern Norway itinerary.
I didn't have a great deal of time there, but I did walk around downtown a bit to get some dinner and see the famous Havmannen, an 11 meter tall granite statue of a man gazing out into the fjord.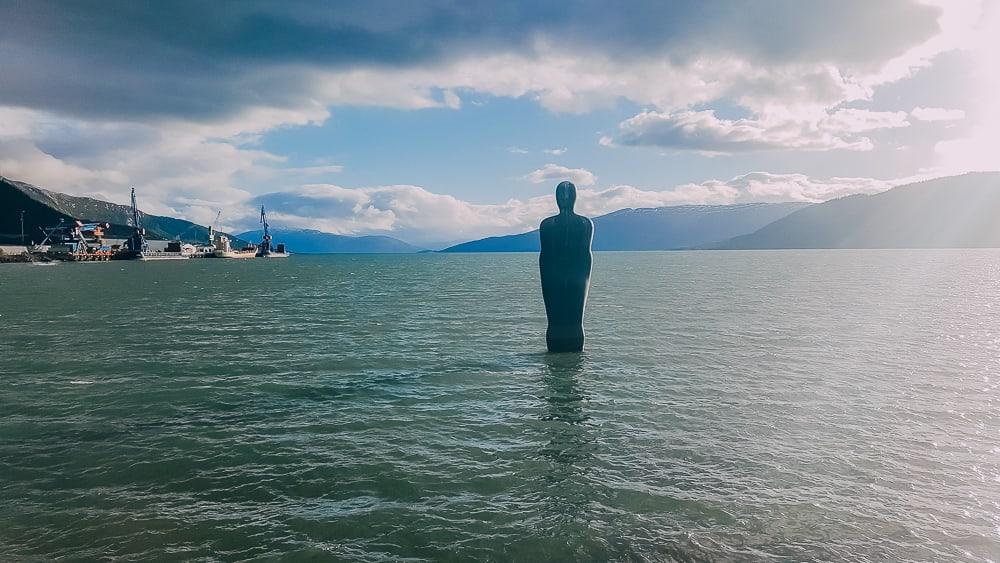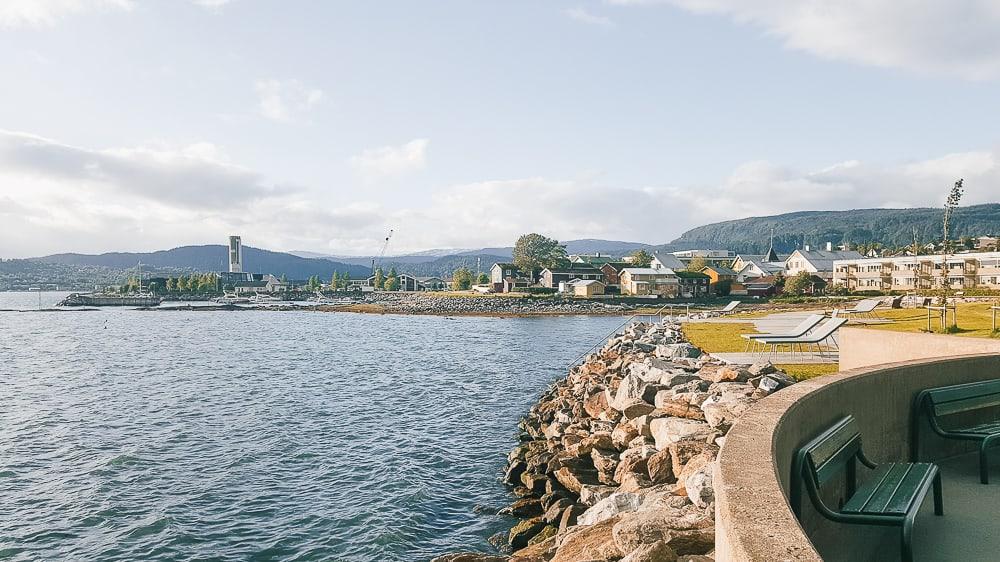 Where to stay in Mo i Rana
I stayed at the Fjordgaarden Hotell Mo i Rana, which is right on the water. The staff were really lovely, and I got to fall asleep in front of Audrey Hepburn! Check rates and availability here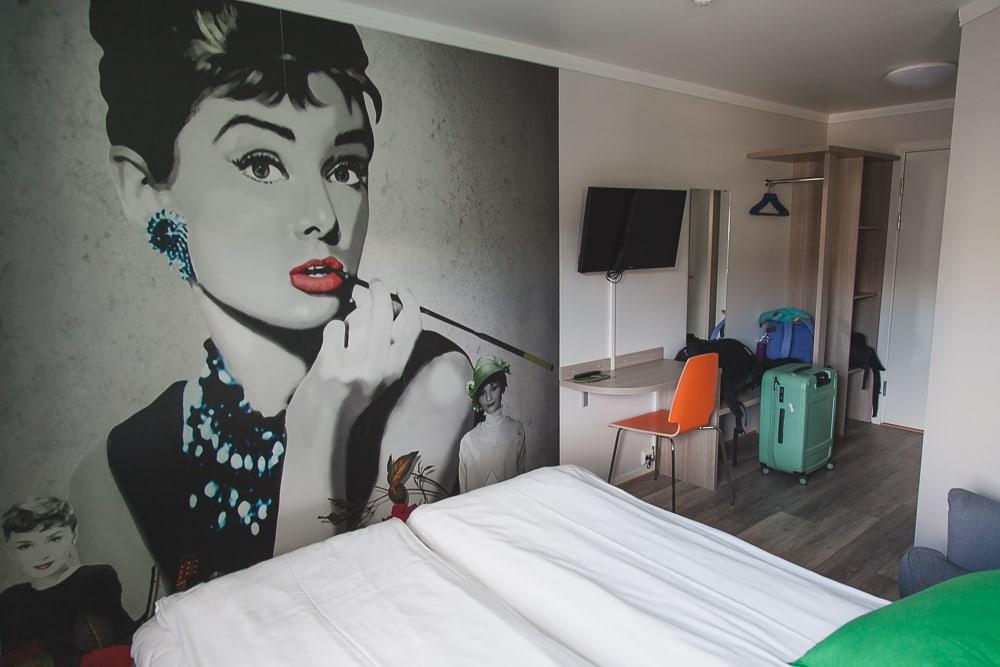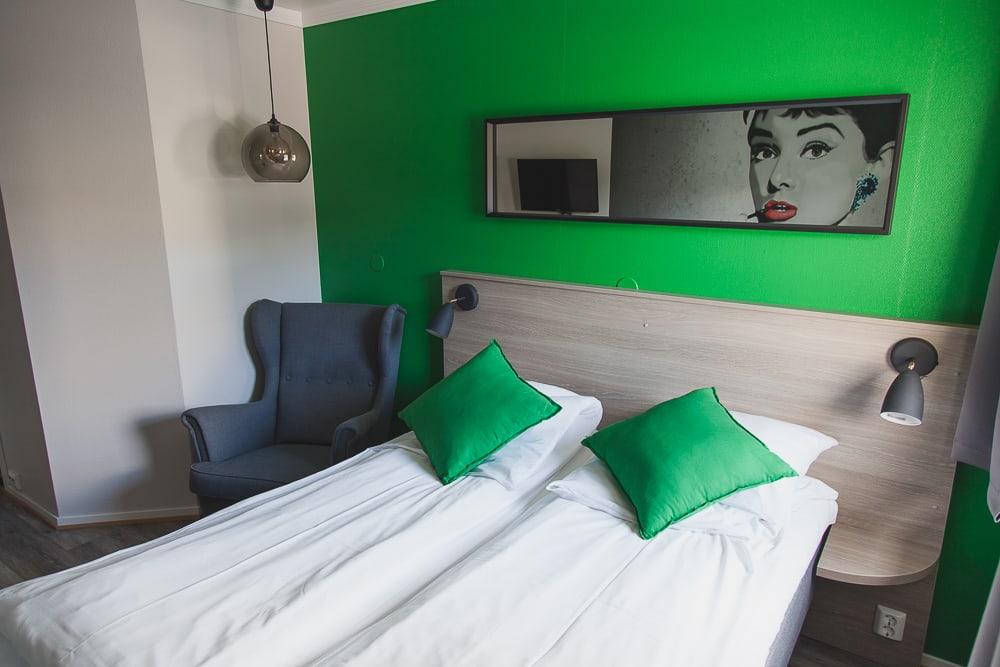 I visited Mo i Rana in collaboration with Northern Norway and Visit Helgeland