October was my favorite month in Norway so far. Okay, I know I've only been here for three months, but it was the best. Then again I'm not sure how much that had to do with being in Norway specifically, as I was mostly just overjoyed to finally, after five autumn-less years in Asia, be reunited with fall colors!
It seemed like Trondheim became more beautiful each day in October. We also had so many sunny days here, giving us all a good dose of vitamin D before the winter darkness sets in.
I also managed to get out of Trondheim for a bit this month, and remembered what my absolute favorite thing about Norway is: the mountains! My trip to a friend's mountain cabin at the beginning of the month came at the perfect time. I was feeling overwhelmed and a little defeated by Norway, but a couple of days in the Folldall mountains easily renewed my [over]enthusiasm for this country. What a relief!
The Language
I studied Norwegian like crazy this month and think I turned an important corner. You know when you're learning a new language and at some point it's like someone takes the ear muffs off of you and suddenly everything sounds crisp and clear? It happened to me a few times while listening to Norwegian radio over the past months, but then I would inevitably realize that the program had actually just switched to German. But now it's finally happened with Norwegian!
It's amazing what a difference it makes. Like, before I understood most of what I heard, but I always had to concentrate really hard to pick out all the words. Now it just makes sense. And in a funny twist, I can suddenly hear that the people up here in Trondheim are speaking dialect! The intonation is totally different than my Oslo Norwegian (and super fun to mimic) and they make tons of subtle and also not so subtle changes to words. Once it clicked I kept thinking how did I not notice this before??
The Life
This month I finally truly came to terms with the fact that Dan and I are living in a weird transitional phase right now, where very little of what we're doing is what we want to be doing in the long term, but it's still a necessary step for getting to where we eventually want to be. Does that make any sense at all?
Basically, we're not doing the work we want to, but what we are doing is pushing us a bit closer to those goals, and we don't want to live in Trondheim in the future (though we will stay in Norway!), but it's the best place for us now. The impatient part of me has been incredibly frustrated setting up this temporary, at times sort of boring life, but somehow I've managed to find a (much smaller) mature part of me that has told my impatient side to chill out and wait.
The Blog
Not to get all mushy on you, but I have just been loving blogging lately! I was unsure if I would continue blogging after slowing down my travel schedule, but I've found it surprisingly freeing no longer to be tied to writing travel recaps. Now I can write posts about drugs and travel lows, woohoo! Okay, I realize this has also meant that my posts are becoming more and more random and less and less interesting, but it's all about enjoying writing them, right? Right?
I've also been loving receiving submissions from you guys for my new Off the Path series featuring lesser known travel spots. I have a gorgeous post on Shetland coming up that I've been so tempted to hit publish on early, but I'm trying to stick to a schedule so you should expect in a week or so.
The Instagram
Trondheim was working those fall colors this month, so it's no surprise that my most liked Instagram photo was of this pretty city in its autumn glory.
The Blogs I ❤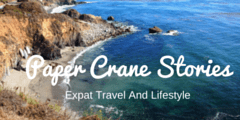 I've been reading Paper Crane Stories for ages now, following Joella on her adventures living in Beijing to her new expat life in California. Her blog is just so pretty, and she's the sort of engaging blogger who keeps you clicking through her site until you realize a full hour has gone by and you seriously need to get off the Internet. How does she do it?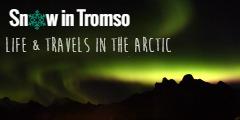 Snow in Tromso follows Van's studies and travels in the Arctic, which would make for a fascinating read regardless, but she also writes such honest and thoughtful posts that I find myself thoroughly addicted to her blog. And how gorgeous is her ad photo this month? Those Northern Lights, I will never get enough of them! In fact, you might just find me moving to the Arctic not too long from now.
If you're a blogger interested in being featured just head over to this page!
How was your October? 
You can read my August and September recaps here and here. 
P.S. Don't forget the Lilla Rose giveaway will be running until Wednesday if you want to enter!