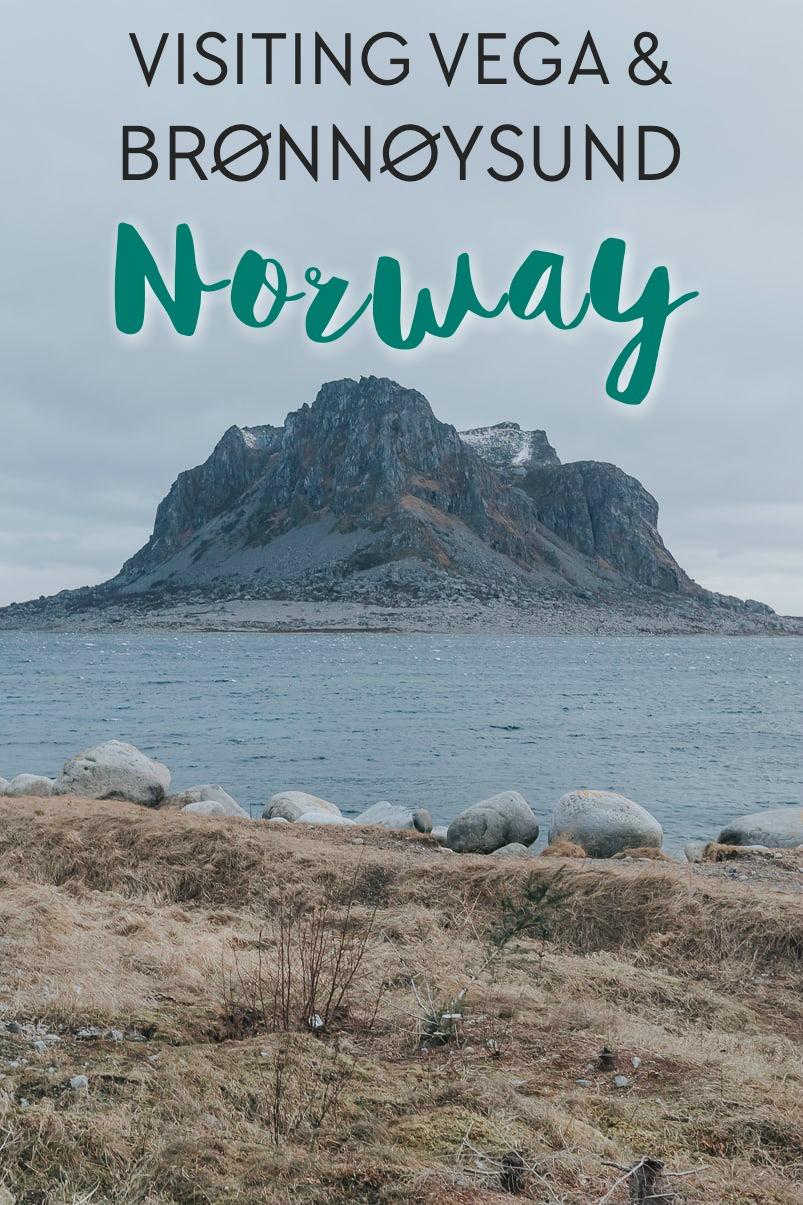 The Helgeland coast is magical in the summertime, especially when the weather cooperates. The coastline is dotted with thousands of islands with turquoise beaches perfect to explore by kayak or bicycle and mountains just begging to be hiked. Just ask any local, and they'll tell you what a paradise the Helgeland coast is in the summer.
In fact as my friends Sam, Sher and I discovered when visiting Vega, Norway in January, even in the winter all anyone can talk about is how beautiful the Vega islands are in the summer.
And to be honest the Vega archipelago in Norway is meant to be one of the most beautiful summer destinations in the country. I would love to return this summer and rent a cute little Vega cottage on the water. But for now we were visiting Vega in winter!
It started when we arrived at our hotel in the coastal town of Brønnøysund, Norway, where we were spending a day before catching the ferry to Vega.
The receptionist greeted us with a sad smile. "It's too bad you're here now, the winter weather isn't so nice. But in the summer it's beautiful here!"
I'm not sure if that was exactly the best way to greet guests who had flown some 4,000 miles to visit in the winter, but luckily I was there to sing all the praises for winter in Helgeland. I mean, I'm a huge fan of winter in general, but I also do find it particularly magical here in Helgeland, especially for foreign visitors.
And judging from our conversations with locals in Brønnøysund and Vega, I might be the only one who feels this way?
Though I have a sneaking suspicion that all this talk about summer has to do with how modest Norwegians are. Like it would be too much to claim that their coast is incredible all the time, so instead they're just like, no, no, it's not so nice here. Well, I suppose it is very nice in the summer. But really just the summer!
Or maybe Norwegians simply think of inland mountains as better for winter, as they have lots of snow for skiing and other winter activities, and then the coast is perfect in the summer for being outdoors by the water.
But while we did spend a beautiful day husky sledding with Aaslid Polar in Susendal in the prettiest sparkling snow, I thought it would be a shame for Sher and Sam to come to Helgeland without experiencing some of the islands.
There are three things I particularly love about visiting the coast in the winter:
The winter light
Probably my favorite thing about winter here is the beautiful pink and blue light we get for most of the day. The sun barely rises in the winter, which does mean that the days are very short, but it also means that sunrise and sunset blends together to give us the most beautiful skies. And I appreciate these extended sunrise/sunsets especially after summers where it's light all day.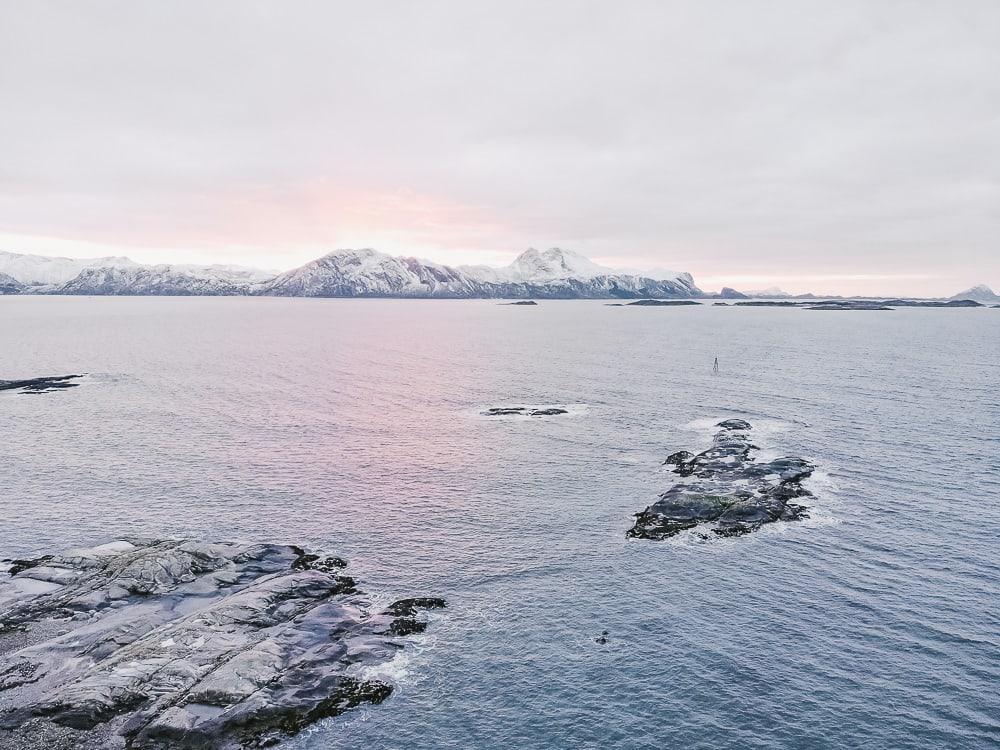 The snow
The weather along the coast is usually quite mild thanks to the Gulf Stream, so there isn't much snow here. However one of the special things about the Helgeland coast and its many islands is that it's incredibly mountainous. And there's something so special and quite unique about these jagged snowcapped peaks rising out of the sea. Vega island has the most stunning mountain peaks, and I definitely felt lucky to get to see them topped with snow.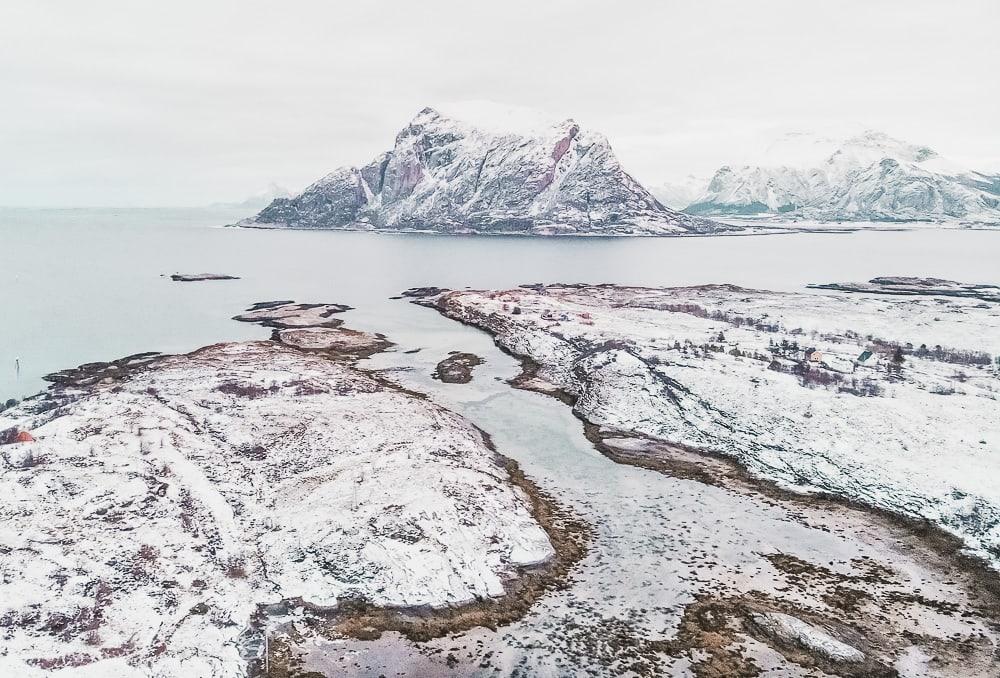 The quiet
Probably the main difference between southern and northern Norway is how empty the north feels. In the south you can't drive very far without seeing some sort of house or cabin, whereas in the north I can drive for ages without seeing a soul. It's actually one of my favorite things about Norway – the country is huge with quite a small population, so it's easy to get out into the nature and be all alone.
So while I get that people love the liveliness of the coast in the summer, I think foreign visitors can really appreciate the quiet there in the winter.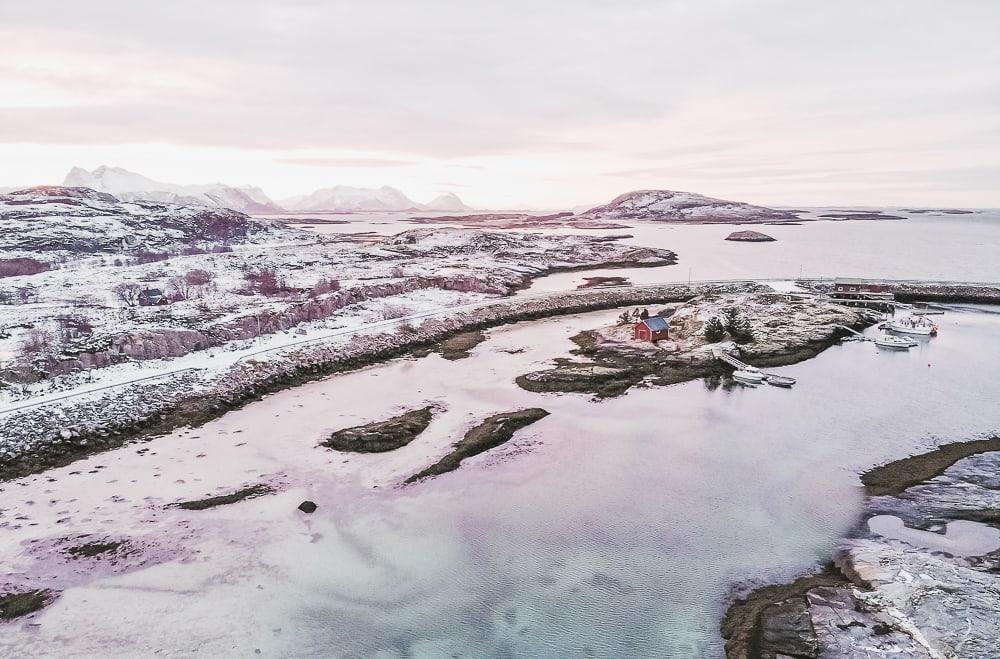 And I'll add that the coast can also get a lot of crazy weather in the summer (as it does in every season), so while you might find sun kissed beaches and perfect days for hiking, you might also find temperatures around freezing, strong winds, and all the precipitation.
That's actually a big reason I love winter in Norway so much. Norwegian winters are most definitely wintery, whereas the summers can be a bit of a disappointment – at least if summer weather is what you're looking for.
Visiting Brønnøysund, Norway
Funnily enough Brønnøysund was actually the first place I considered moving to in Helgeland – until I looked at a map and realized it's really far from the train line.
The town has about 5,000 people but somehow feels bigger with all its shops and restaurants downtown. I guess this makes sense as it's a hub for some of the islands, and the Hurtigruten also makes a stop here, bringing lots of cruise visitors.
While we really only included Brønnøysund on our itinerary because it would have been too rushed to try to make it from my home in Mosjøen to Vega in one day, I was pleasantly surprised by the town and its surroundings. Brønnøysund is really pretty! And I'd say it's definitely worth a day here, if you have time.
You'll probably want a car to explore both around Brønnøysund and Vega. If you arrived to Brønnøysund by plane or boat you can rent a car – compare rental car prices here.
Torghatten
Brønnøysund's most famous site is actually 15 kilometers outside of town. You might know Torghatten for its famous piercing – the top of the mountain has a hole through it created during the Ice Age that measures 160 meters long, 35 meters high and 15 meters wide.
The hike up to the hole is actually surprisingly easy – and not just by Norwegian standards! It only takes about 20 minutes, though definitely wear waterproof boots, as a lot of the hike took us through a stream.
And if you're coming with the Hurtigruten they usually organize guided tours to Torghatten.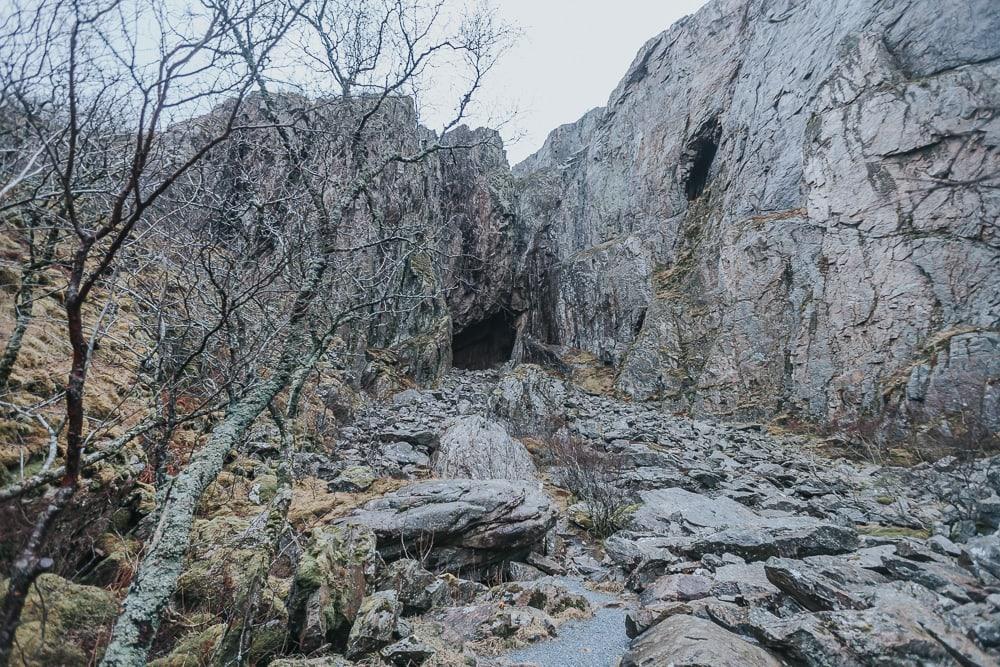 The Norwegian Aquaculture Center
Our breakfast buffet in Trondheim featured smoked salmon from Vega, so I was excited to visit the Norwegian Aquaculture Center to learn a bit more about fish farming in the region.
I've heard so many contradictory things about fish farming – some people claim that farmed salmon have too many toxins, whereas others insist that wild salmon have more toxins – so it was great to actually learn some facts about fish farming in Norway. And yes, I did leave feeling much better about the amount of farmed salmon I eat, phew.
They also have an on site restaurant serving lunch and dinner, and some adorable seaside cabins where you can overnight.


Where to stay in Brønnøysund
We stayed at the Corner Hotel in downtown Brønnøysund. The rooms are very basic, but the location was perfect, the staff friendly, and rooms come with breakfast. Check current rates and availability here
The nicest accommodation we saw was definitely the seaside cabins at the Aquaculture Center, though it is a fifteen minute drive out of town. Check current rates and availability here
And then you could also stay at Torgarhaugen for budget friendly accommodation right across from Torghatten. Check current rates and availability here
Visiting Vega, Norway
Vega is probably one of Helgeland's most famous islands (though technically Vega is an entire archipelago), which I figured was mostly thanks to its status as a UNESCO World Heritage Site. But once on Vega I realized that this cluster of islands is enchanting even without the fancy title.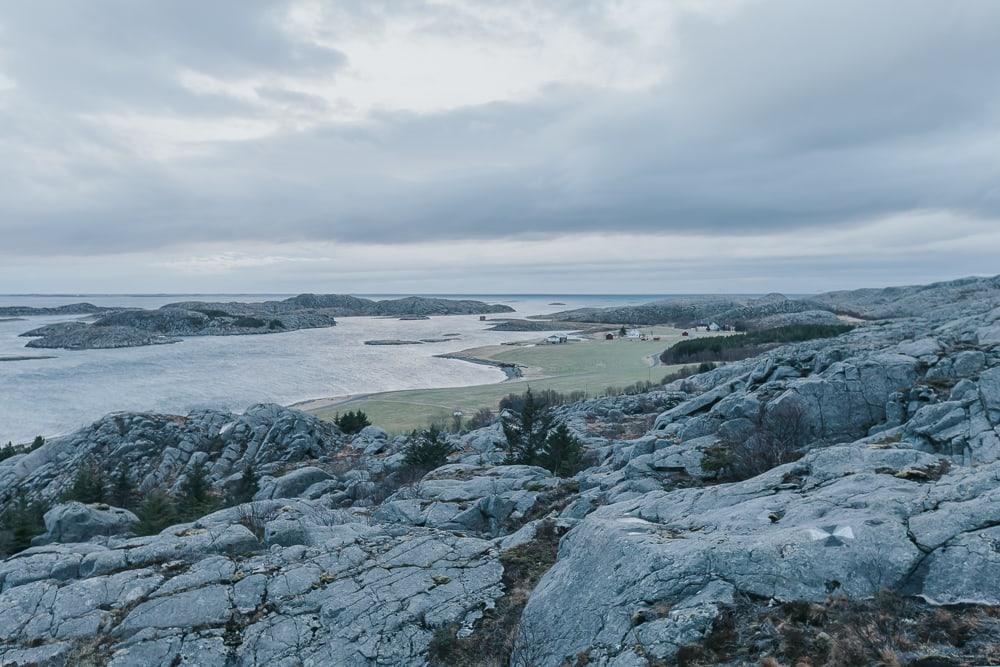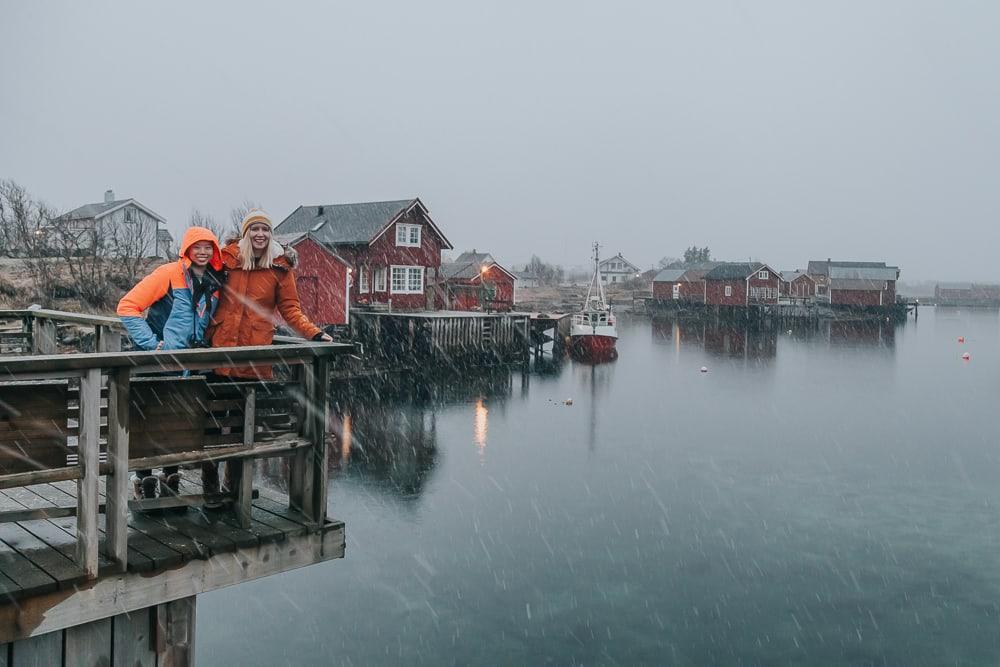 Getting to Vega
We got the car ferry from Horn, about fifteen minutes from Brønnøysund, to Igerøya on Vega. You can check the Vega ferry schedule here. And no, you don't have to book the ferry in advance, and you can pay by credit card on board.
The Vega Stairs
In Mosjøen we have the Helgeland Stairs that take us up Øyfjellet, and it turns out Vega has their own version: the Vega Stairs, or Vegatrappa in Norwegian.
I loved that we didn't have to go too far up the steps before the views got amazing, especially because it started to rain on our way up so we only made it part of the way. But it was still lovely.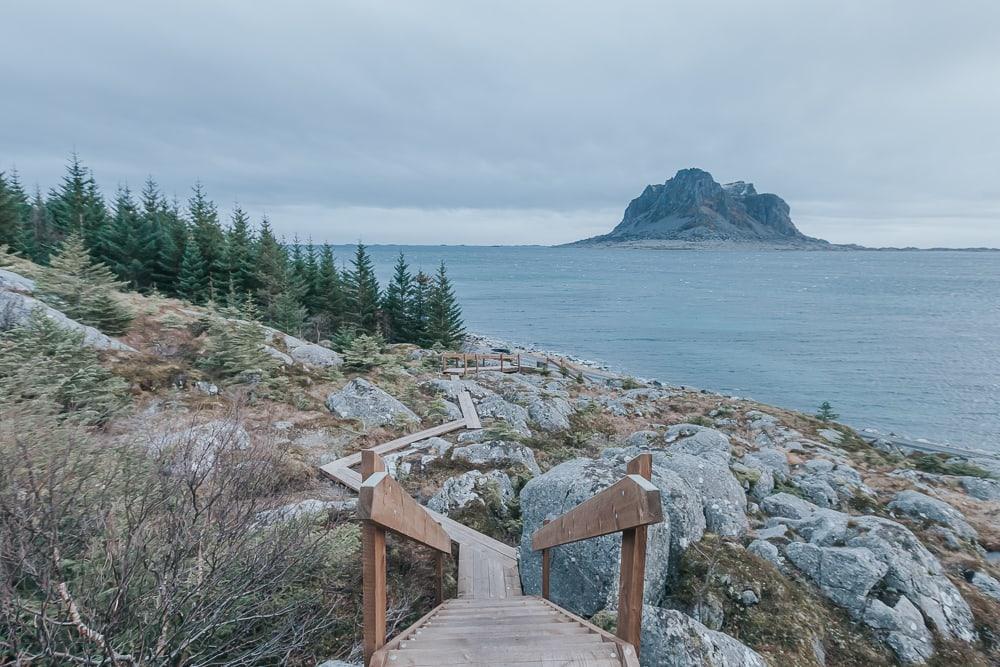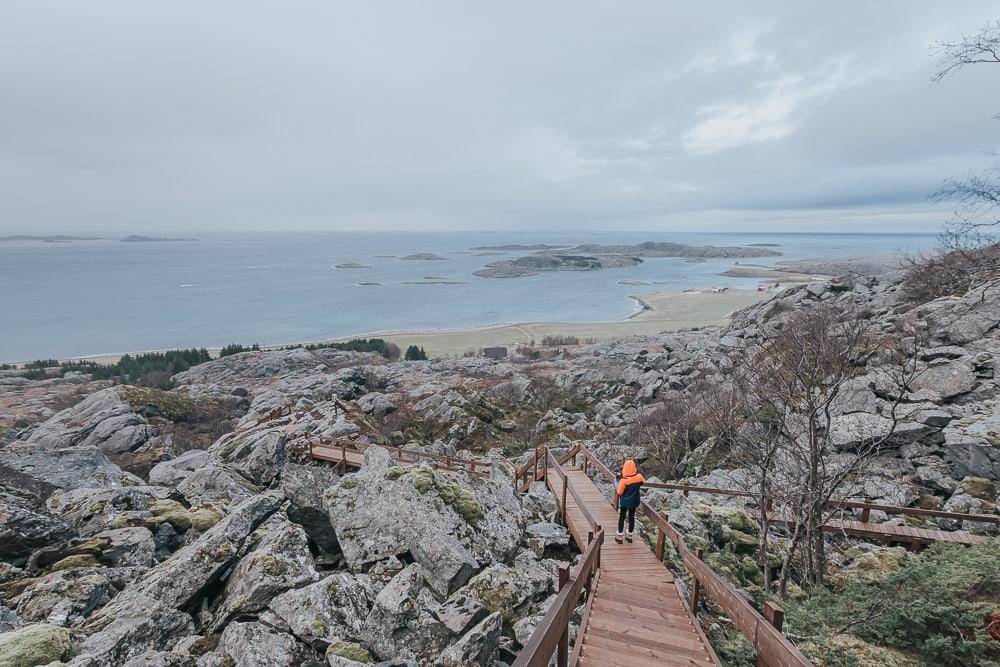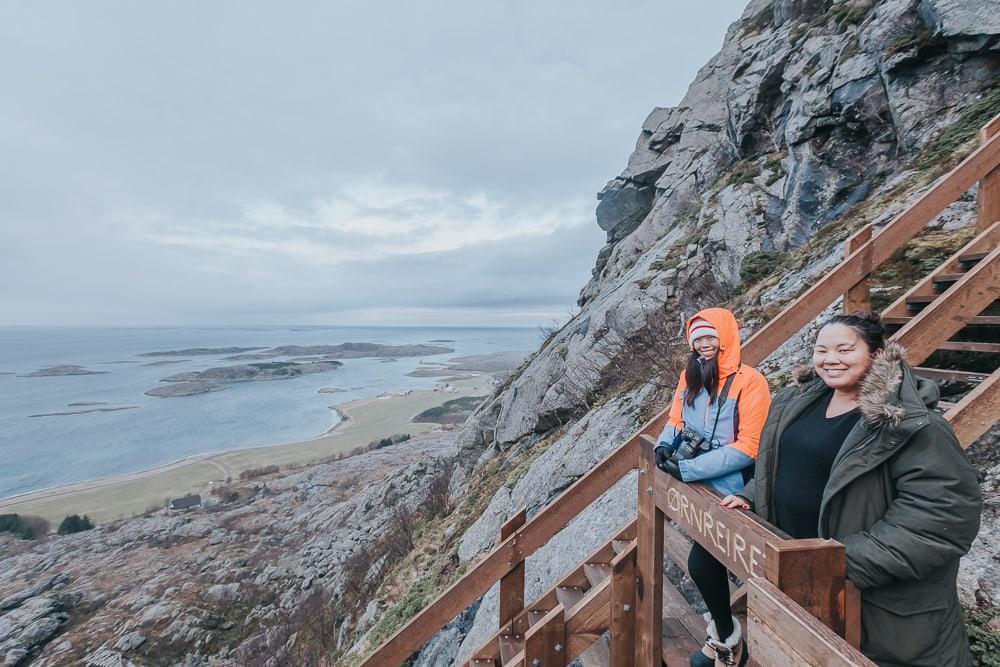 The route is decorated with lots of fun sculptures (the giant mosquito confused a lot of people on Instagram) and there are plenty of benches along the steps to take a rest.
View this post on Instagram
Vega World Heritage Center
People have lived on Vega since the Stone Age, and the islands were awarded World Heritage status because of the unique way the local fisherman-farmers protect the eider duck population that make their nests on Vega each spring.
Local women have built small wooden houses to offer shelter to the ducks, and they even patrol the area to chase away predators. Then when the ducks leave in the summer they collect the down feathers the ducks have left behind, which they then turn into exclusive down comforters and pillows.
And I do mean exclusive – a down comforter from here will run you around $6,000. But hearing about the beautiful symbiotic relationship between the ducks and Vega locals, as well as how these down products can be passed down through generations, I could definitely understand the appeal.
Vega's World Heritage Center has a museum where you can learn more about the islands and eider duck population, though unfortunately it's closed in the winter.
But that's okay because remember that beautiful light? And the snow! And the quiet!
The center itself is also beautiful: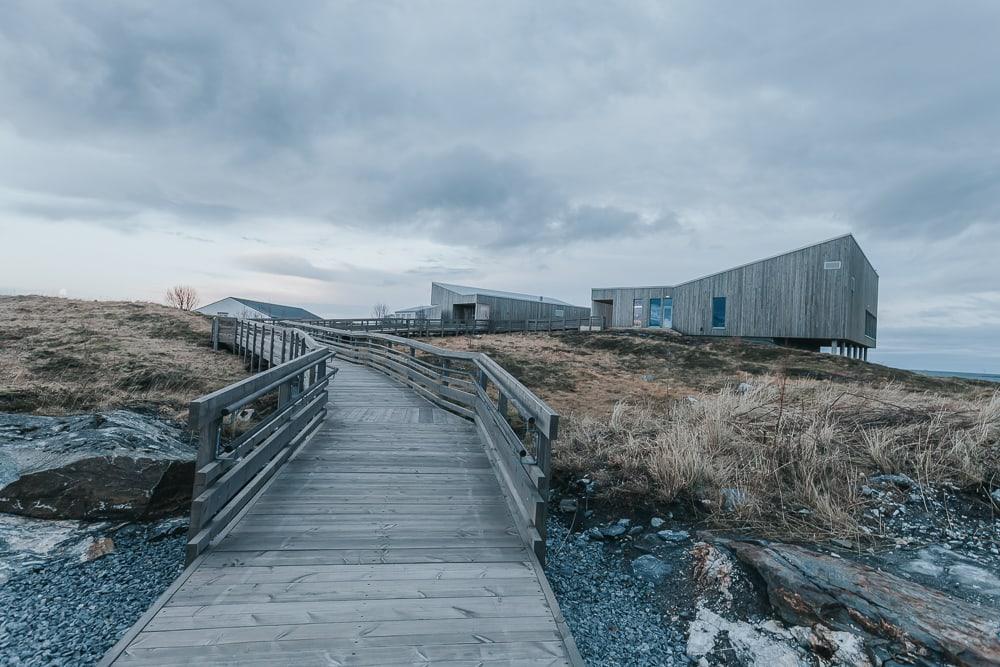 Where to stay on Vega
We stayed in a lovely cabin right on the water at Vega Opplevelsesferie. I loved being on the water, and the cabin had a kitchen so we were able to make dinner and breakfast here. Oh and there was even a cosy wood burning oven. I would say my one regret was not staying longer here. Next time! Check current rates and availability here