Last week I shared three itineraries that essentially aimed to show you as much of Southern Norway as possible within one week. But after I finished congratulating myself on managing to fit so many different parts of Norway (fjords! cities! mountains! villages!) into seven days, it dawned on me that actually, some people would really hate to travel like this.
In fact, depending on my mood and energy levels, I might sometimes hate to travel like this myself. Because while usually I want to see as much of a country as I possibly can, sometimes the thought of spending hours each day traveling somewhere new and having to check out of a hotel every morning feels downright overwhelming. And in fact, some of my favorite trips have been when I've chosen to get to know one place really well instead of touring the country.
While Norway is an enormous country with so many wonderful places worth visiting, you don't necessarily have to cram your itinerary full of destinations here to fall in love with Norway. You could have an amazing trip to Norway and get to know this country incredibly well even if you only manage to visit one place – as long as you choose that place wisely.
Most people will choose either Oslo or Bergen. They're great choices.
In Oslo you get to experience the capital with all of its many museums and shops, while you also have access to wonderful parks and even some countryside on the outskirts of the city. And in Bergen you get a beautiful city full of history, and then as a day trip you can also follow the popular Norway in a Nutshell route to see some fjords.
Like I said, they're great options. But they're not the best.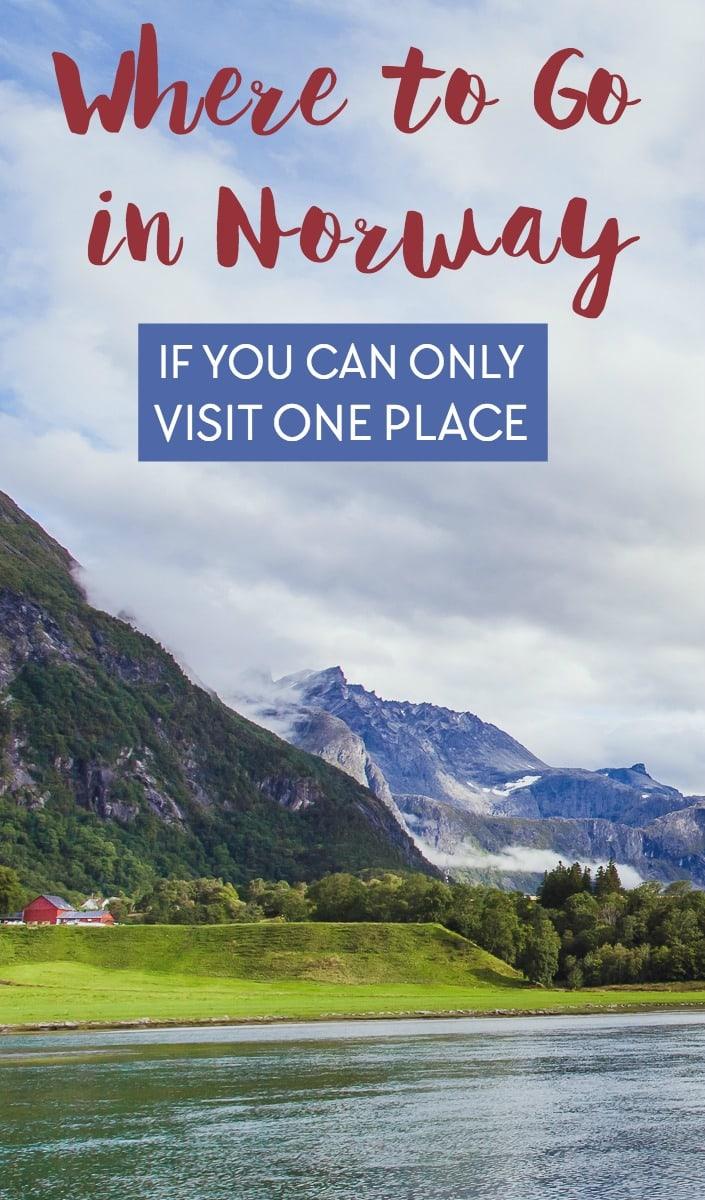 I still have a lot of Norway left to see (in fact I'm leaving on a two week trip exploring Northern Norway on Thursday!), but from what I have seen, I would recommend visiting either Lofoten or Møre og Romsdal if you only plan on visiting one place in Norway.
The Lofoten Islands
I've heard a lot of Norwegians say the Lofoten Islands are the true Norway in a nutshell, and I totally agree. Lofoten has pretty much everything people visiting Norway are looking for.
Here you'll see rugged mountains rising out of the sea, small fishing villages, Norway's famous red wooden houses, and the Northern Lights.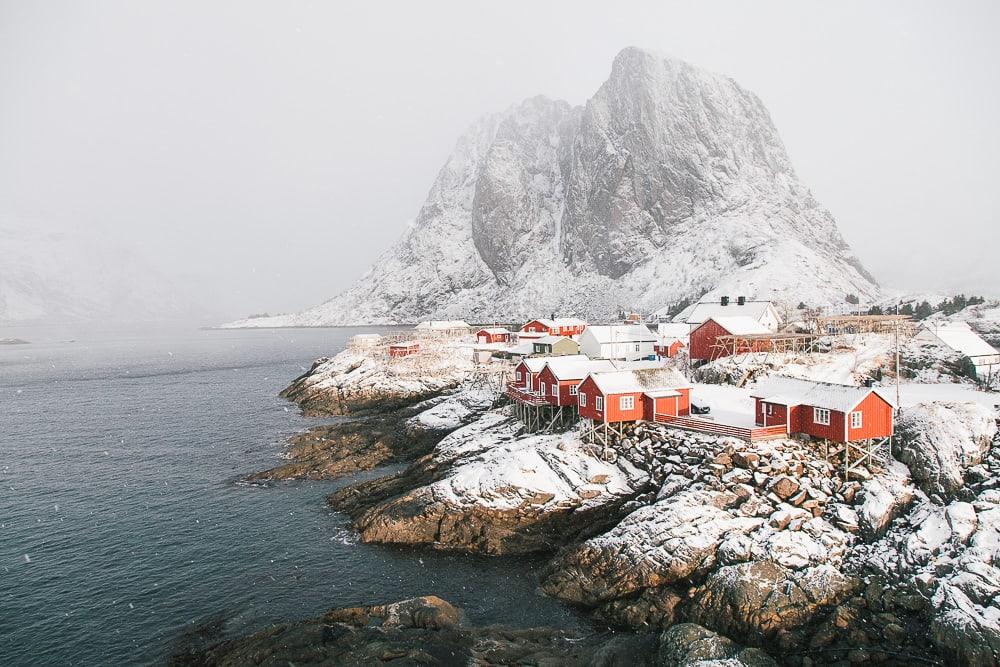 I think the last one is especially significant as you can't actually see the Northern Lights in Bergen, Oslo, or other parts of Southern Norway (or at least, it's very rare to see them – I've never seen them this far south).
Lofoten is also touristy enough that you'll have a really easy time planning your journey and activities. They're used to tourists up there. But at the same time, if you rent a car and drive away from the main spots you'll find yourself all alone with Lofoten's stunning landscape. There's really nothing like it.
And on a personal note, Lofoten is the one place in Norway that has most impressed me. During my week exploring the islands I kept repeating over and over, "this can't be real."
You can read all about planning a trip to Lofoten in my Lofoten guide here, as well as here.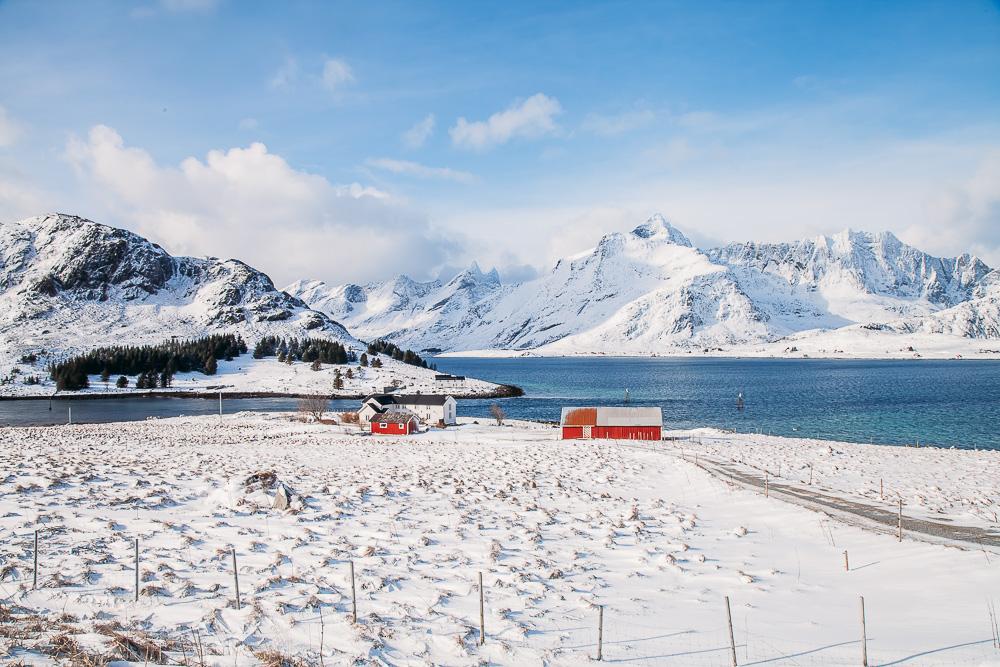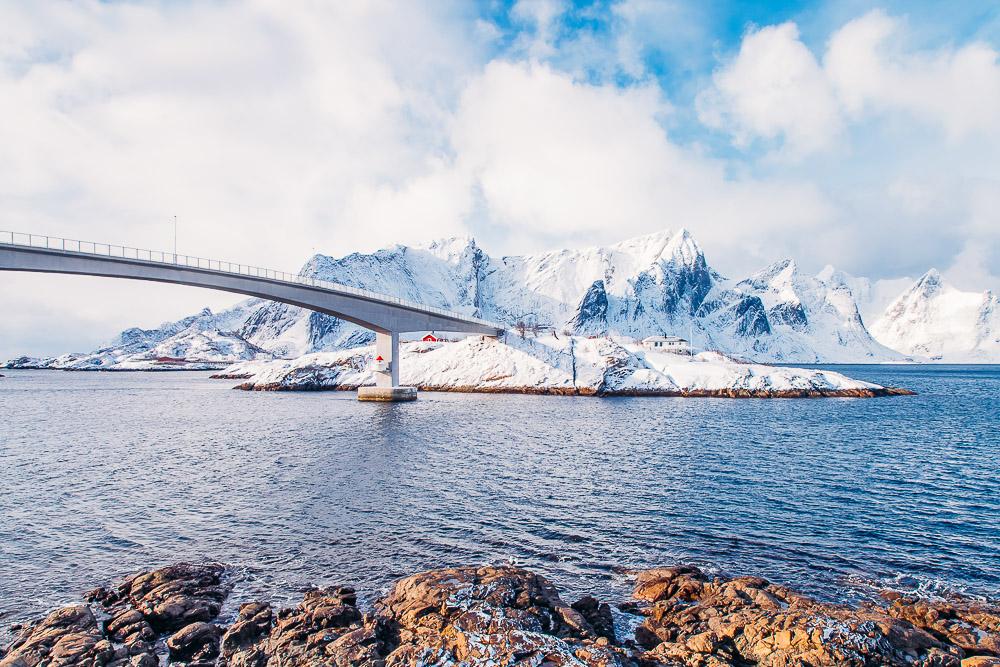 Møre og Romsdal
Okay, I'm cheating here a little bit by naming an entire county, but you only need to base yourself in one place within Møre og Romsdal – I just wanted to suggest a few different options.
While I love Lofoten, Møre og Romsdal is probably actually my favorite area in Norway, and again an excellent place to see Norway in a nutshell. You won't have a great chance of spotting the Northern Lights here, but you will find fishing villages, mountain views, colorful wooden houses, and something Lofoten doesn't have: fjords!
Møre og Romsdal is home to two of Norway's most spectacular sights: Trollstigen and Geirangerfjord. In fact, amongst all the famous places to visit in Norway, Trollstigen and Geirangerfjord would be my top two picks. They're also just both so Norwegian.
Trollstigen is a road with eleven hairpin bends up a steep mountain to some of the most beautiful views I know.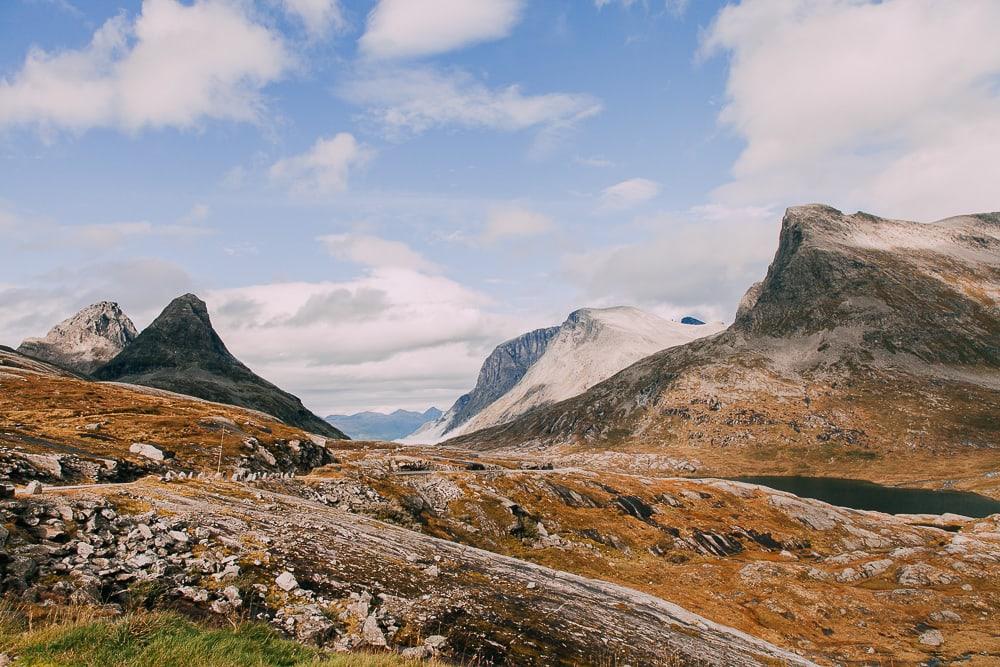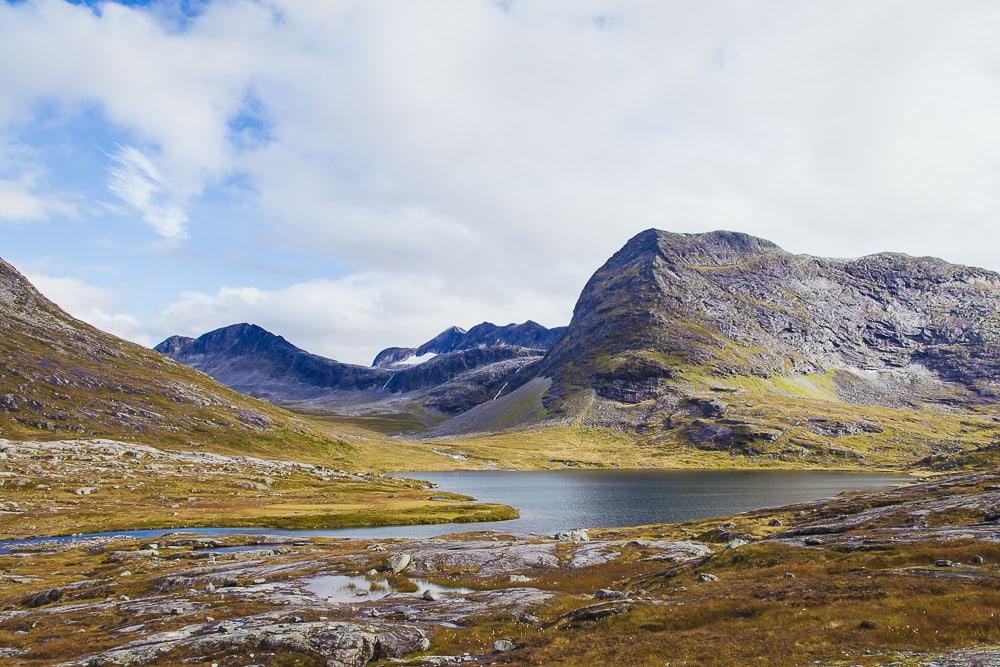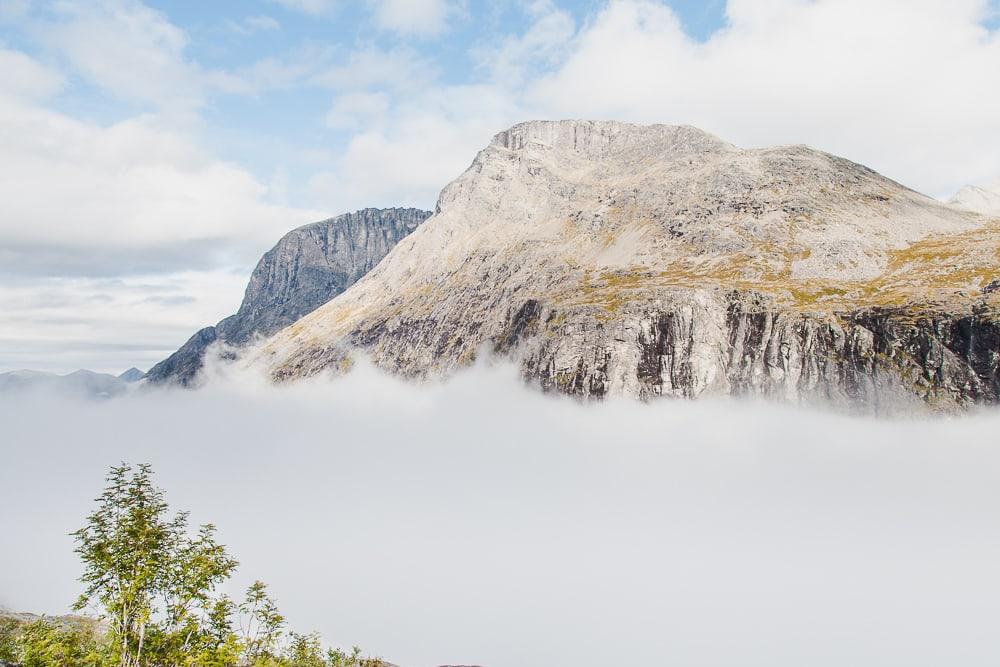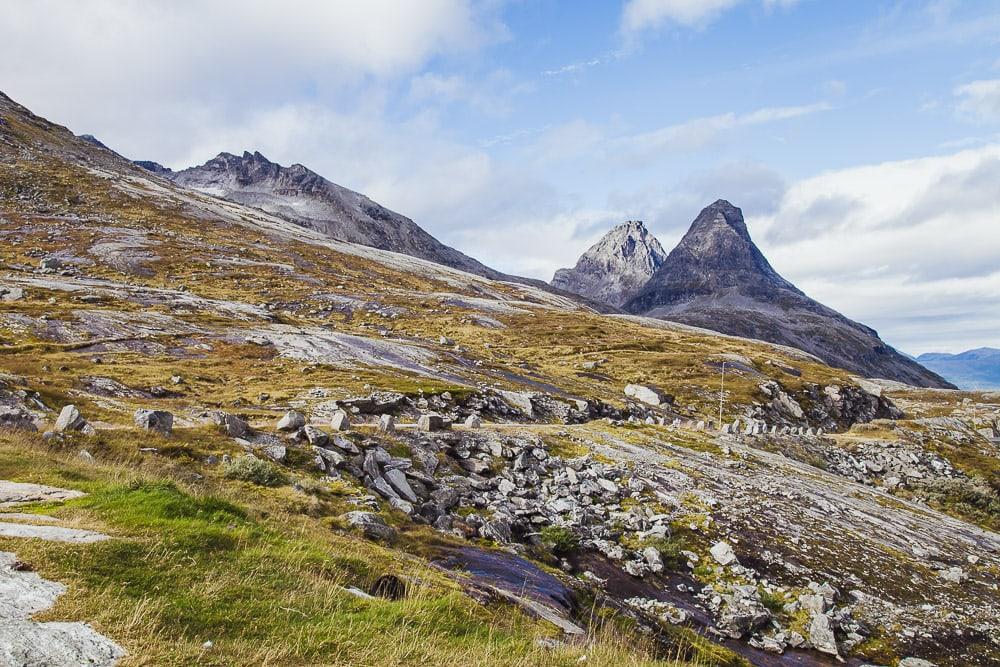 And Geirangerfjord is a UNESCO World Heritage Site commonly considered Norway's most beautiful fjord. And guys, it really is worth all the hype.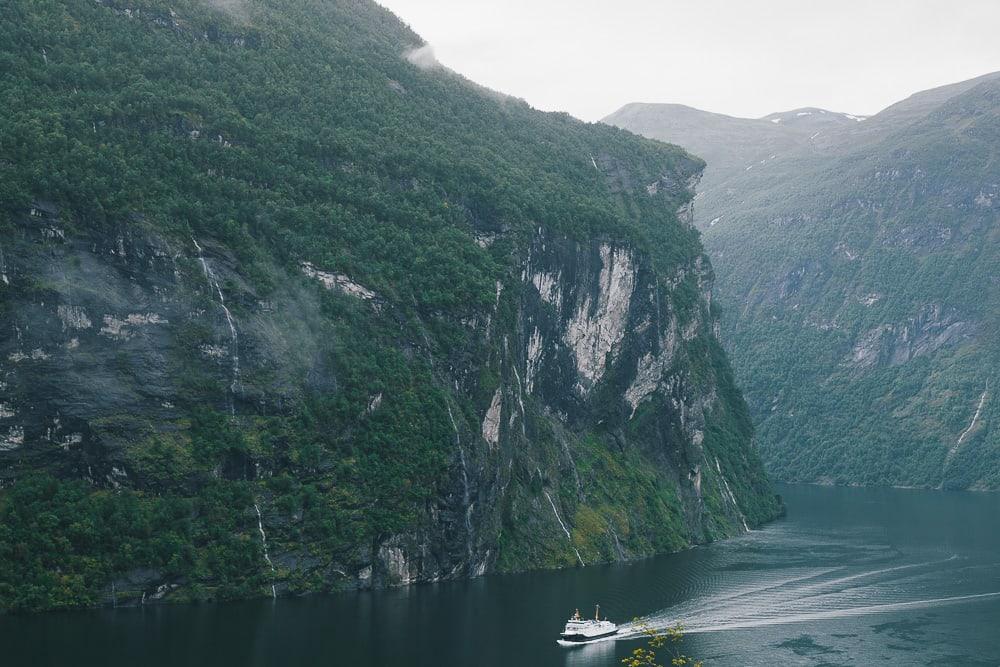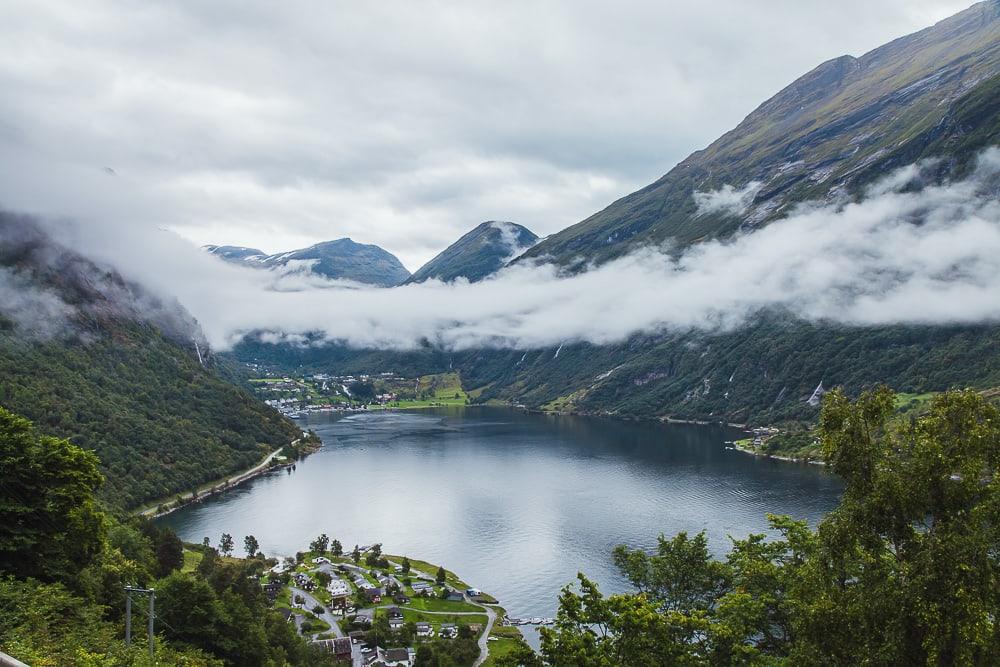 What's not worth the hype, however, is the town of Geiranger, which many visitors to Norway falsely assume must be the best place to stay along the fjord. It's not – it's actually sort of awful. Don't stay there. If you want to stay right on the fjord, I've put together a list of my top accommodation choices along Geirangerfjord here.
Åndalsnes would also make a great base in Møre og Romsdal, as not only is it right by Trollstigen and a beautiful town in its own right, but it's on the train line so you could get the train here from Oslo! Then you could either rent a car in Åndalsnes to explore the surrounding area, or you could just set up camp here and relax amongst the beautiful views.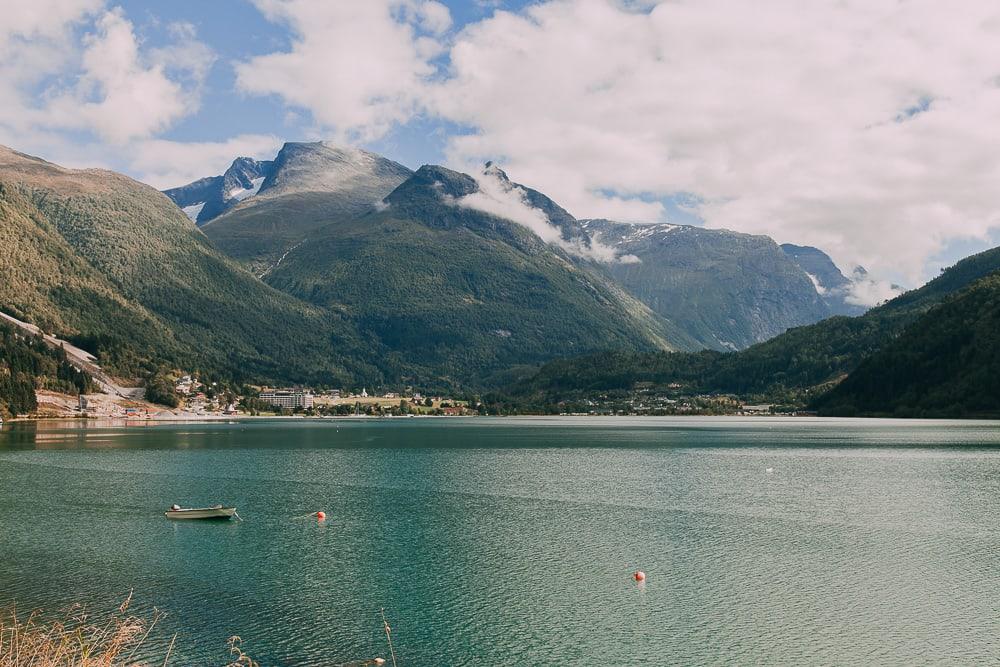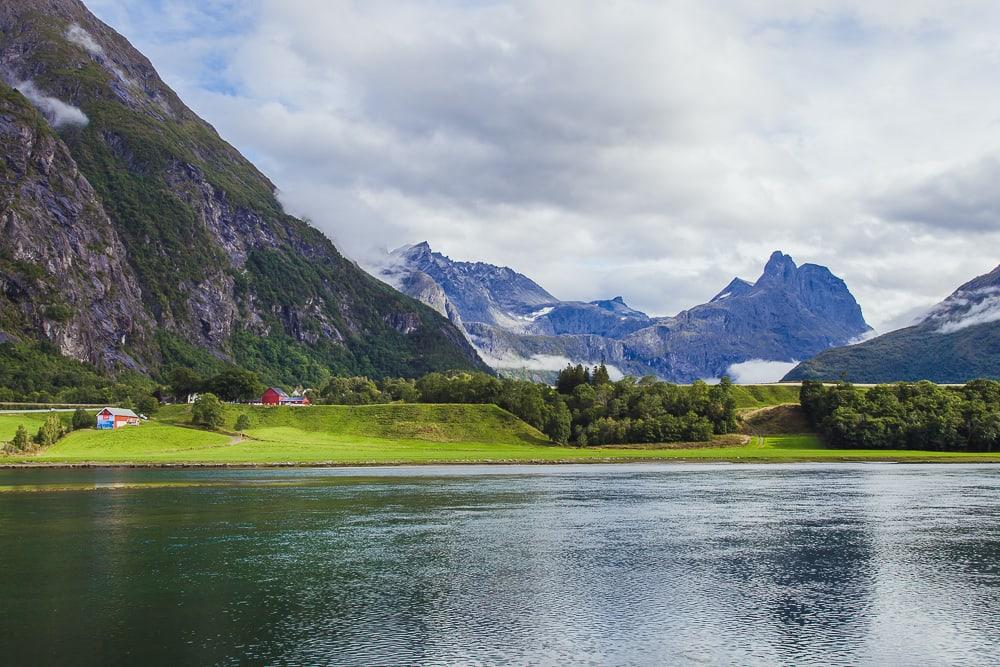 But personally, my top pick for Møre og Romsdal would be Ålesund.
Ålesund is the most beautiful city I've been to in Norway. It sits on a row of islands extending out into the Atlantic, and after a fire destroyed most of the city in 1904 Ålesund was built in vibrant Art Nouveau, making for a unique and beautiful city center.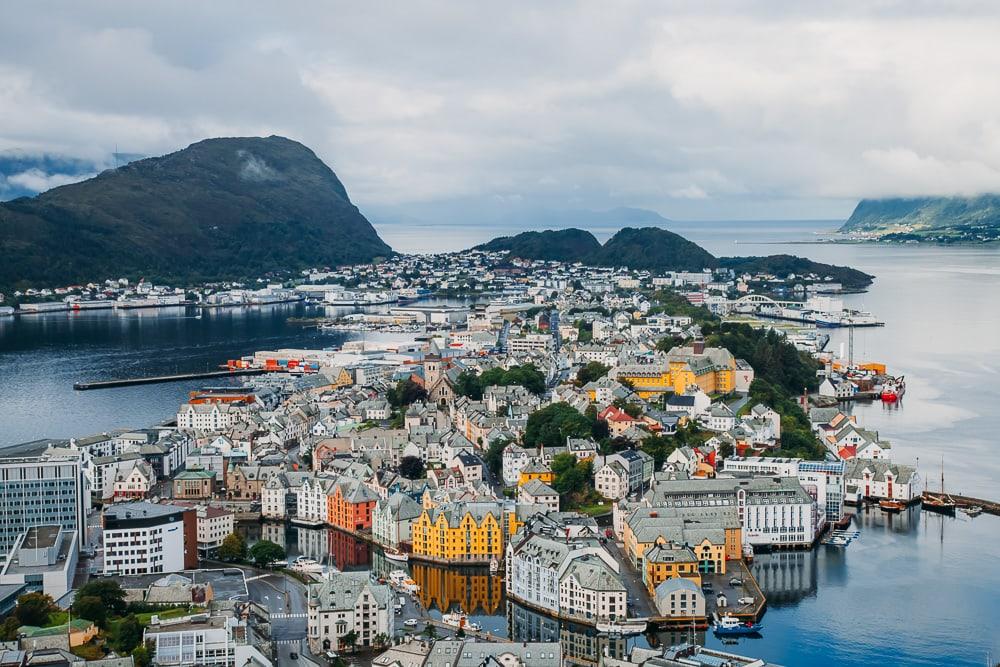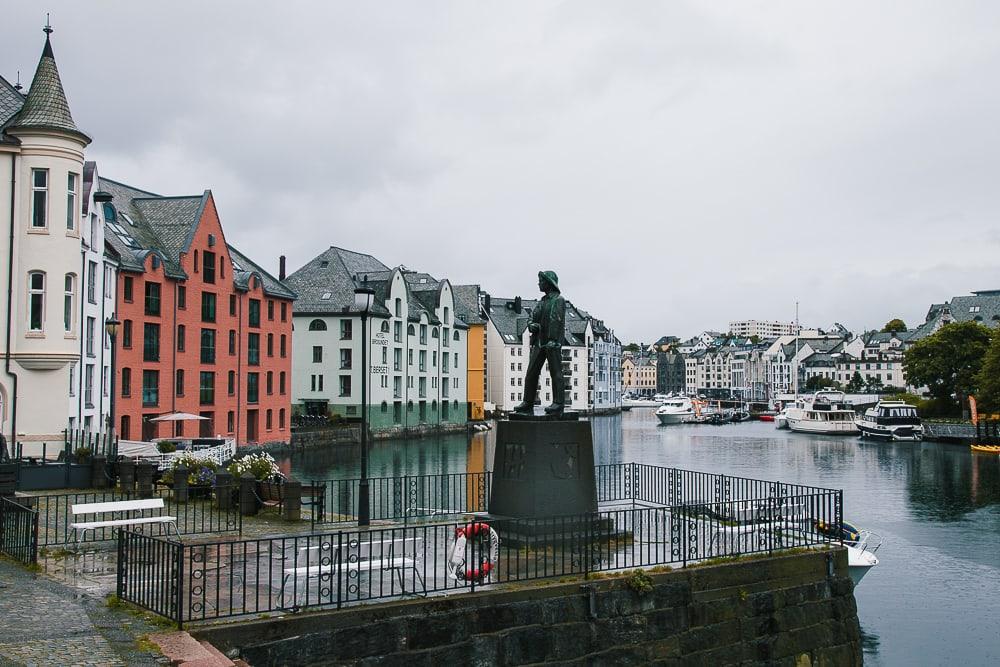 You can either fly into Ålesund or get the train to Åndalsnes and then take the bus here. Though if you're going to make Ålesund your base for the week I would still strongly recommend taking some day trips to Geirangerfjord and Trollstigen. Personally I would rent a car for a few days to give myself the most freedom, though you can also get to the fjords and Trollstigen with public transport.
You can read my complete guide to Ålesund here.
If you've been to Norway, do you agree with these choices? Where would you suggest someone go if they only visit one place in Norway?