A lot of places saw an unusually warm Christmas this year – my parents said it was nearly 70 degrees in Massachusetts! – and much of Norway was no exception. Trondheim was snowy when I left and Bø was snowy when I arrived, but by Christmastime all that snow had been rained away. But while December 23rd saw my family driving through heavy rain as we headed up into the mountains towards my grandmother's cabin in Rauland, eventually the rain turned to into snow and we were driving through a winter wonderland!
Or more like a blizzard. But don't worry, we made it up the mountain eventually (erm, well at least one of our two cars did). To a beautiful white Christmas!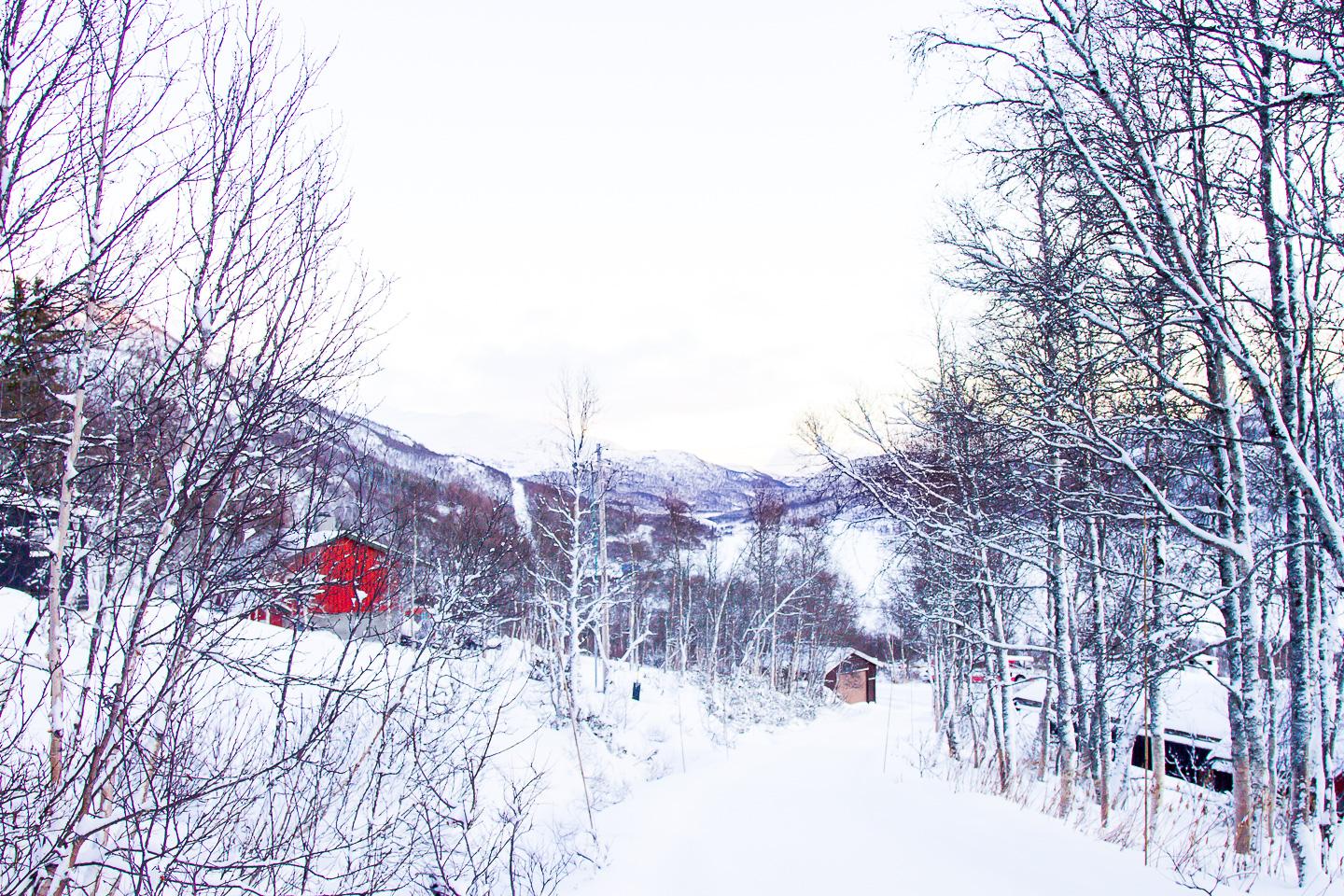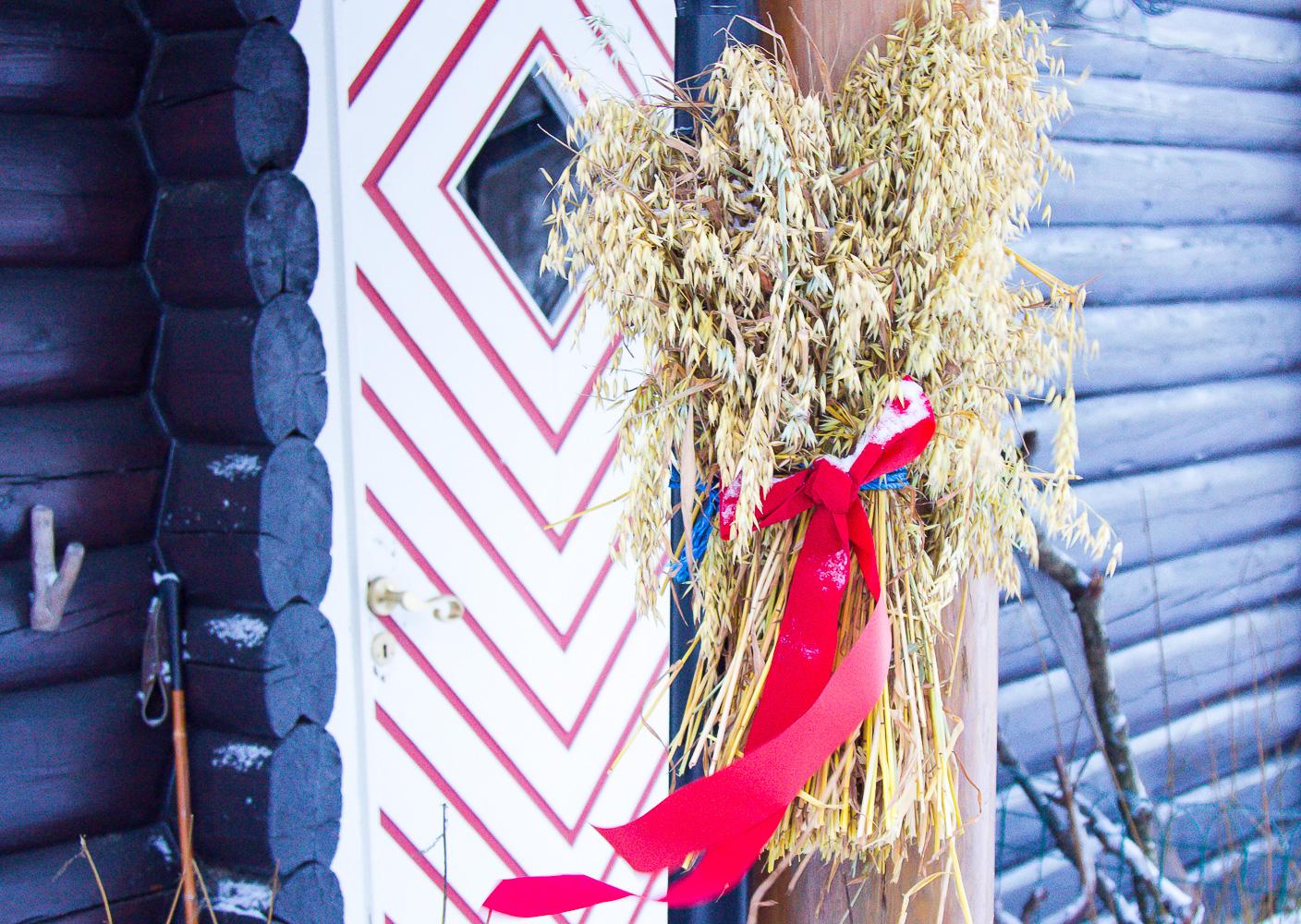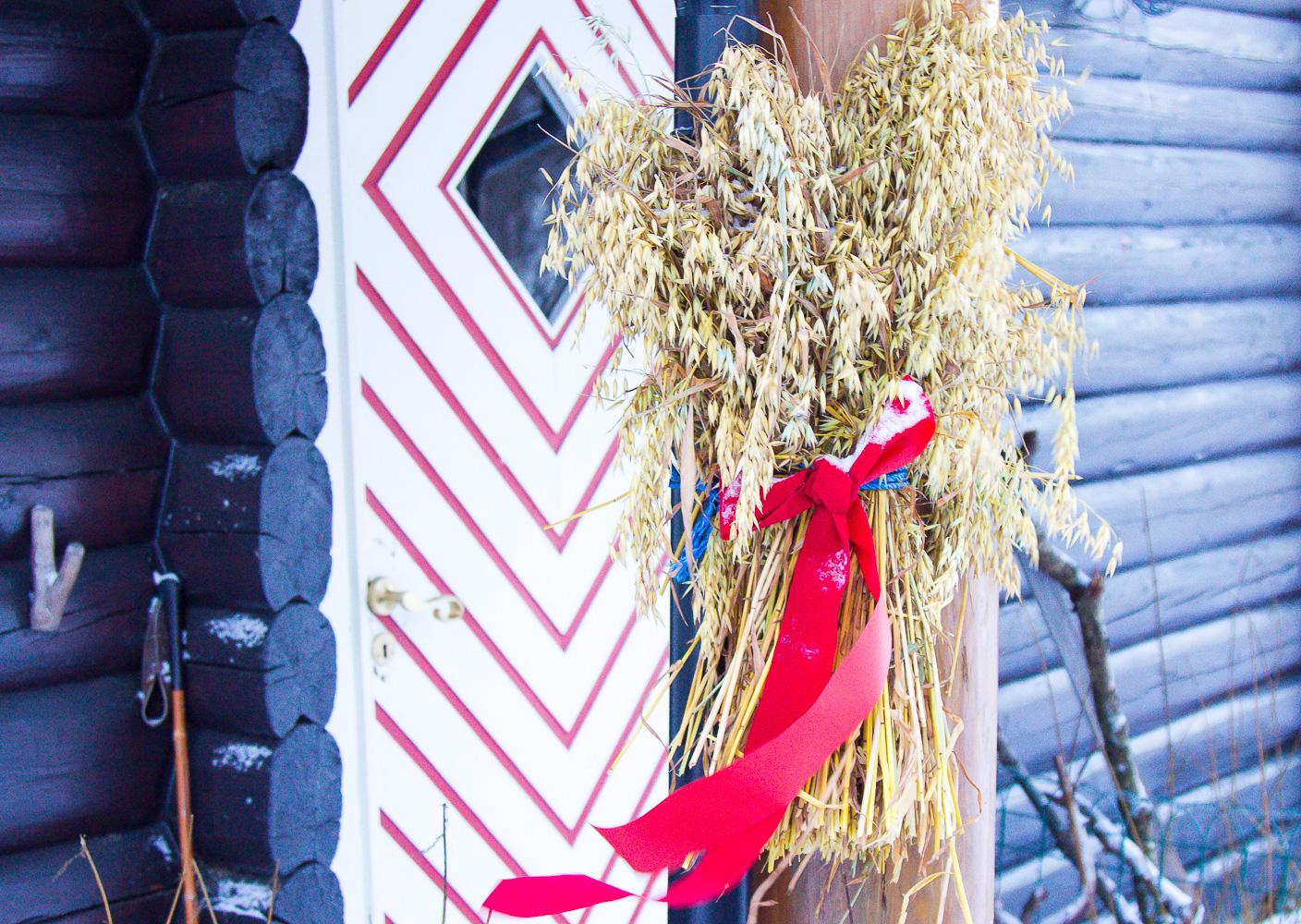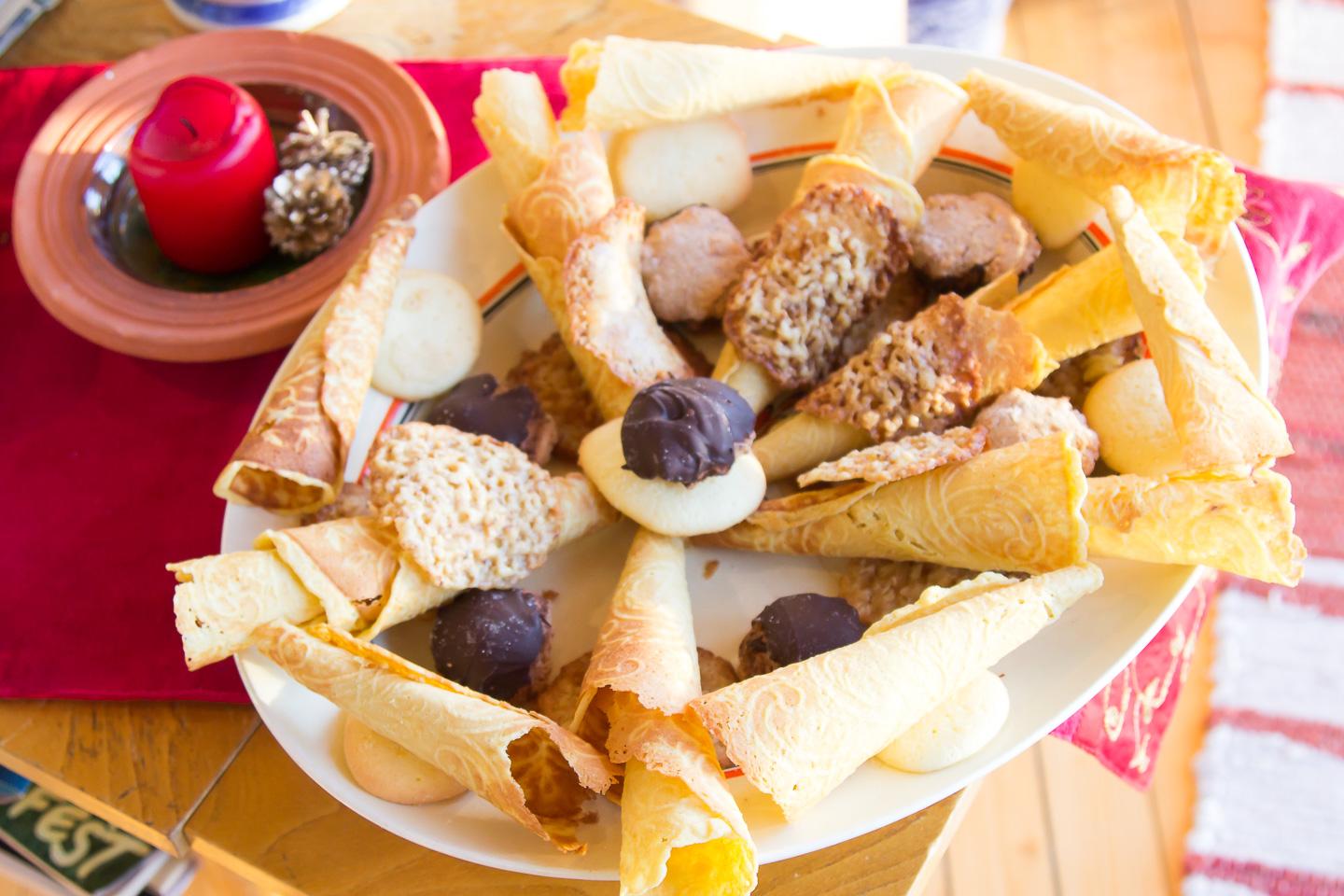 I've written about Rauland several times before, so if you've been following my blog for a while you might be just a bit tired of my unending enthusiasm from this mountain town at the foot of Hardangervidda. In which case I'm really sorry, because you're going to be hearing a lot more from me about this magical place.
A lot more.
Perhaps you guessed? I know at least a few of you did.
That's right, I will be spending this winter in Rauland!
And the lovely part is, I have you guys to thank! Well, you guys in the sense that I probably wouldn't be blogging if no one were reading, and I wouldn't be moving to Rauland if it weren't for blogging.
You see, after visiting Rauland over the summer and writing this post, I began talking with the marketing head at Visit Rauland and I guess he read one of my posts where I admitted to being jobless in Trondheim because he was all "why don't you just move to Rauland?"
To which I of course was all "didn't you read the part where I was super proud about having finally chosen a place to stay and signing a lease? I can't leave Trondheim!"
But then I had to put off the job hunt until after my trip back to the U.S., by which time Dan had started a seasonal job that he loved and had been asked to return for the spring season as well, which meant that he would have no job for the winter.
So I sent out another email being all "just kidding, I totally want to move to Rauland for the winter! But can you find me a job? And can you also find a job for my boyfriend? K thanks!"
It was the sort of email that I think anywhere else in the world would have been sent straight to Trash, but because Norwegians are simply the nicest, within a couple of weeks Dan and I found ourselves hooked up with jobs at Rauland's local supermarket. There might also be some projects in collaboration with Visit Rauland in the works – exciting stuff!
To add to the excitement, it turned out that renting an apartment in Rauland would cost the same as renting a car (about 5,000 kroner/month) and so my grandmother generously suggested that we get a car and live in her cabin!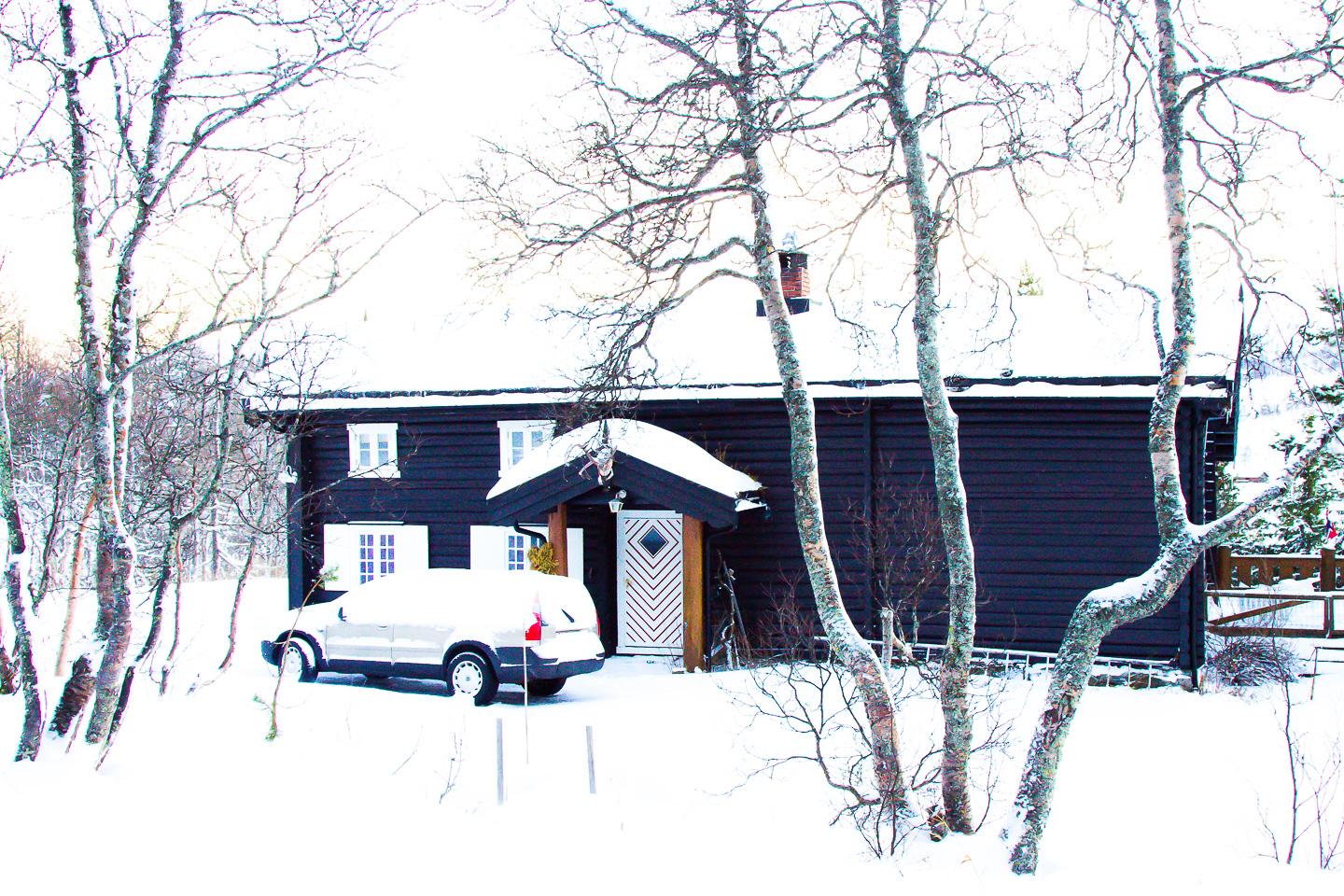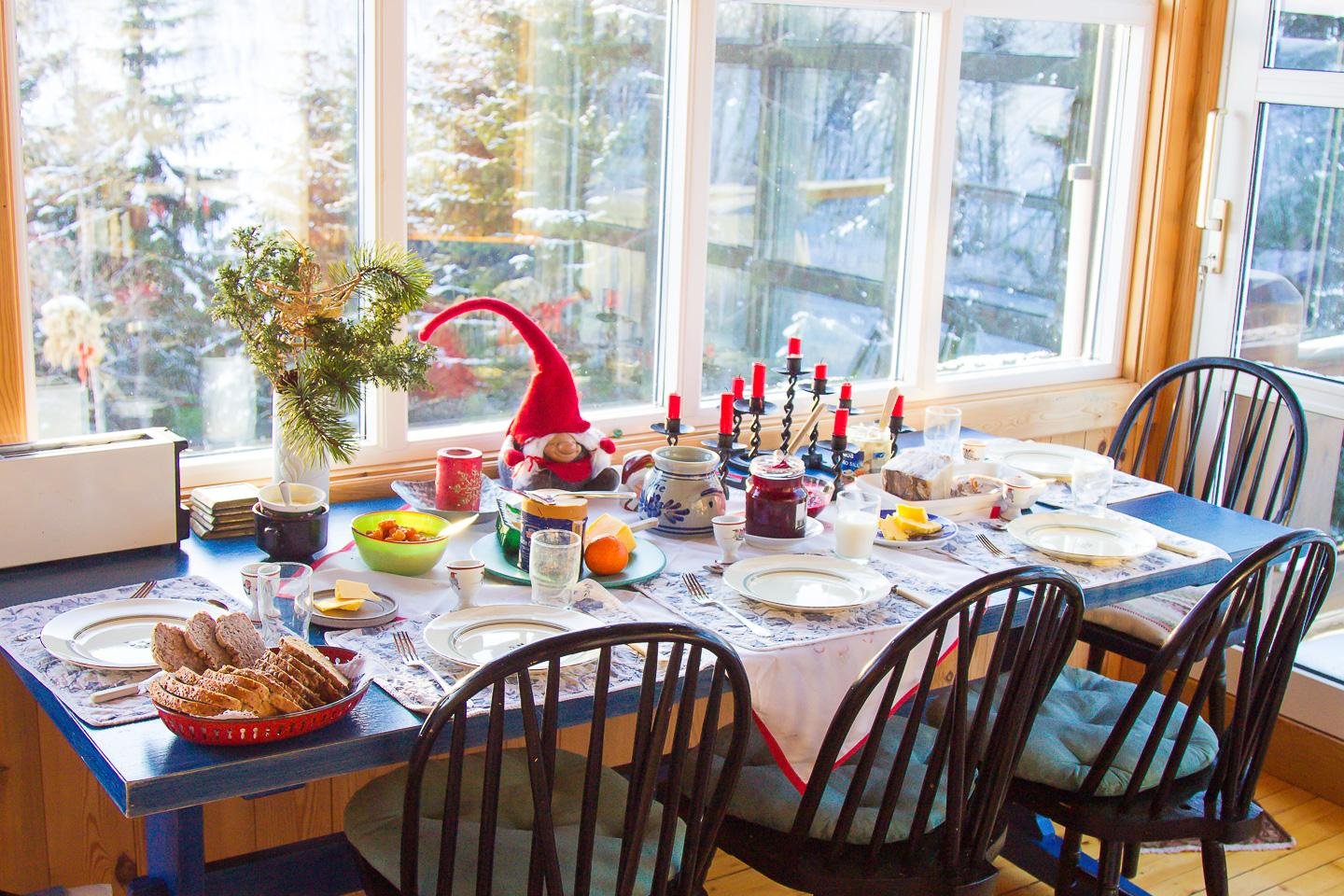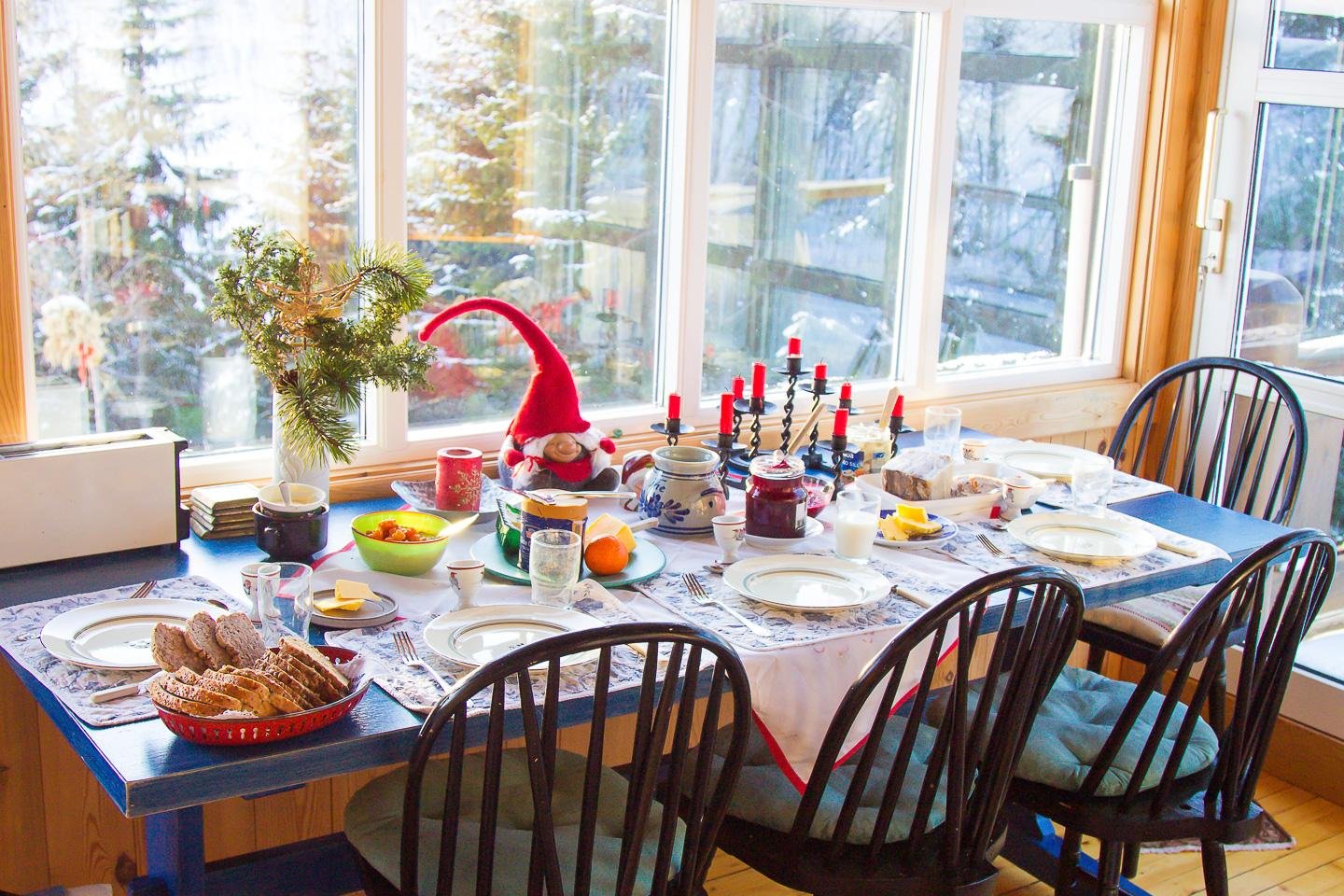 Do you remember when I wrote about how I was nervous to move to Norway, because it's always been such a special place of happy holiday escapes for me, and I didn't want real life to ruin that? I've been so pleased to find that while life in Norway has brought plenty of lows, living here and getting to know Norway better and discovering the often surprising ways that Norwegian culture had influenced me growing up without my quite realizing it has only made me love the country more.
But now moving to Rauland, and specifically my grandmother's cabin, will be the ultimate test. Because this cabin might just be my favorite place in this whole wide world of ours.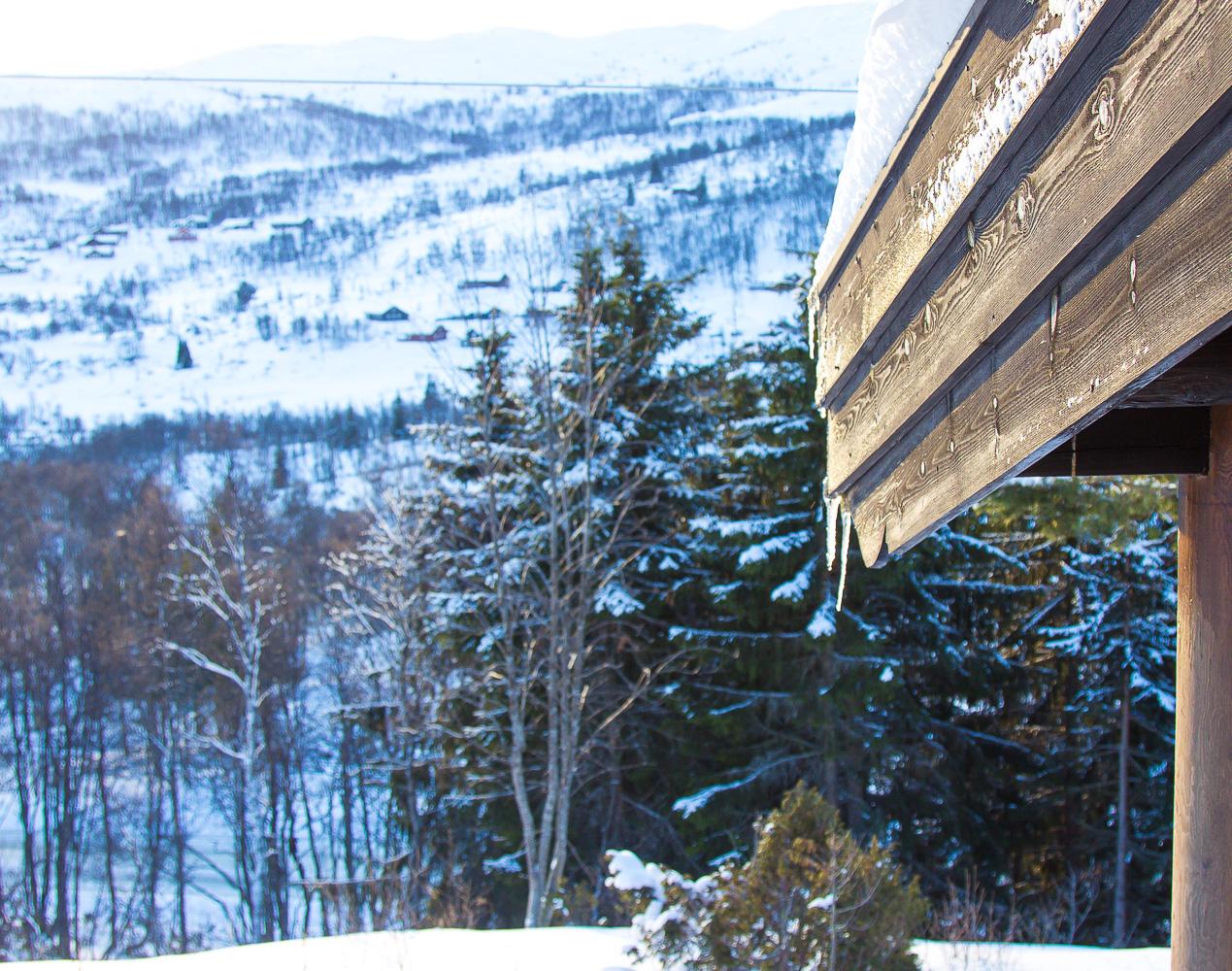 I actually just went back and read the post I wrote after spending last christmas at the cabin, and I might have gotten a little misty eyed when I read:
Mostly I just spent my time pinching myself to see if I had actually so quickly been transported from Thailand to this winter wonderland, and thinking up ways in which I could stay here forever."
I've always placed a possibly (probably) unhealthy importance on place. You know how people always say "home is where the heart is?" Yeah, I've never felt that way. I've always loved my family more than I can even quite wrap my mind around, and yet still that love was never going to be enough to keep me in Worcester, or even the United States.
Is it a bad thing that I don't think I could be truly happy living anywhere, that some places can never feel like home, while others, sometimes already at first sight fill me with life?
It does seem somehow weak on my part to always attach my happiness to a place. I know my sister could be happy anywhere in the world if only she has the right collection of books with her, and my parents managed to up and leave their home in Tübingen, aka the most charming town in Germany, to move to Dallas, Texas in order to pursue their dream careers as college professors.
I should be taking inspiration from my parents' success, but something must be a bit wrong with me, because that compartment of my soul that's meant to hold my career ambitions is instead full of images of snowy mountains and log cabins.
In a way I'm half hoping that living out my mountain cabin dream will snap me back to reality, but the thought of that happening is also so sad.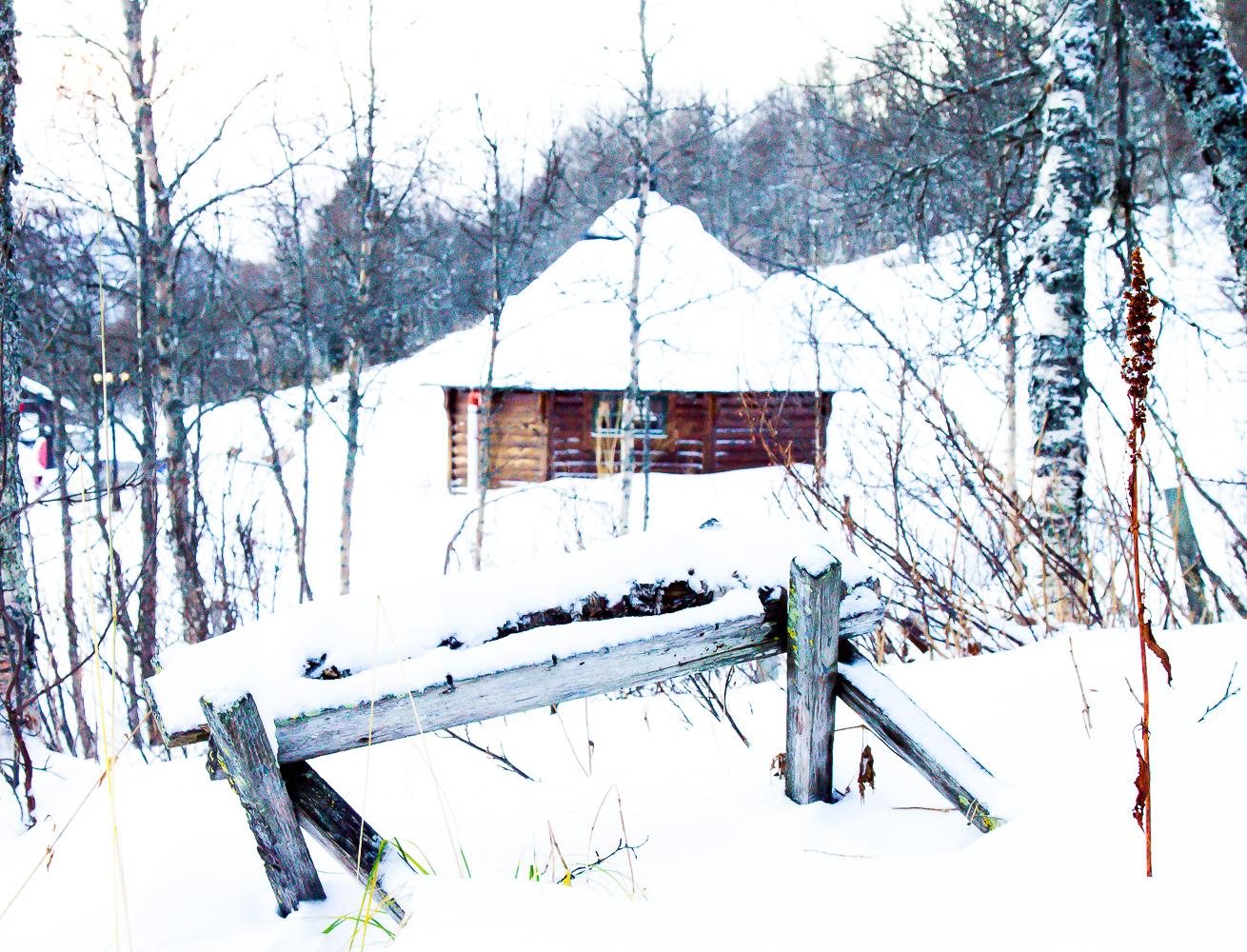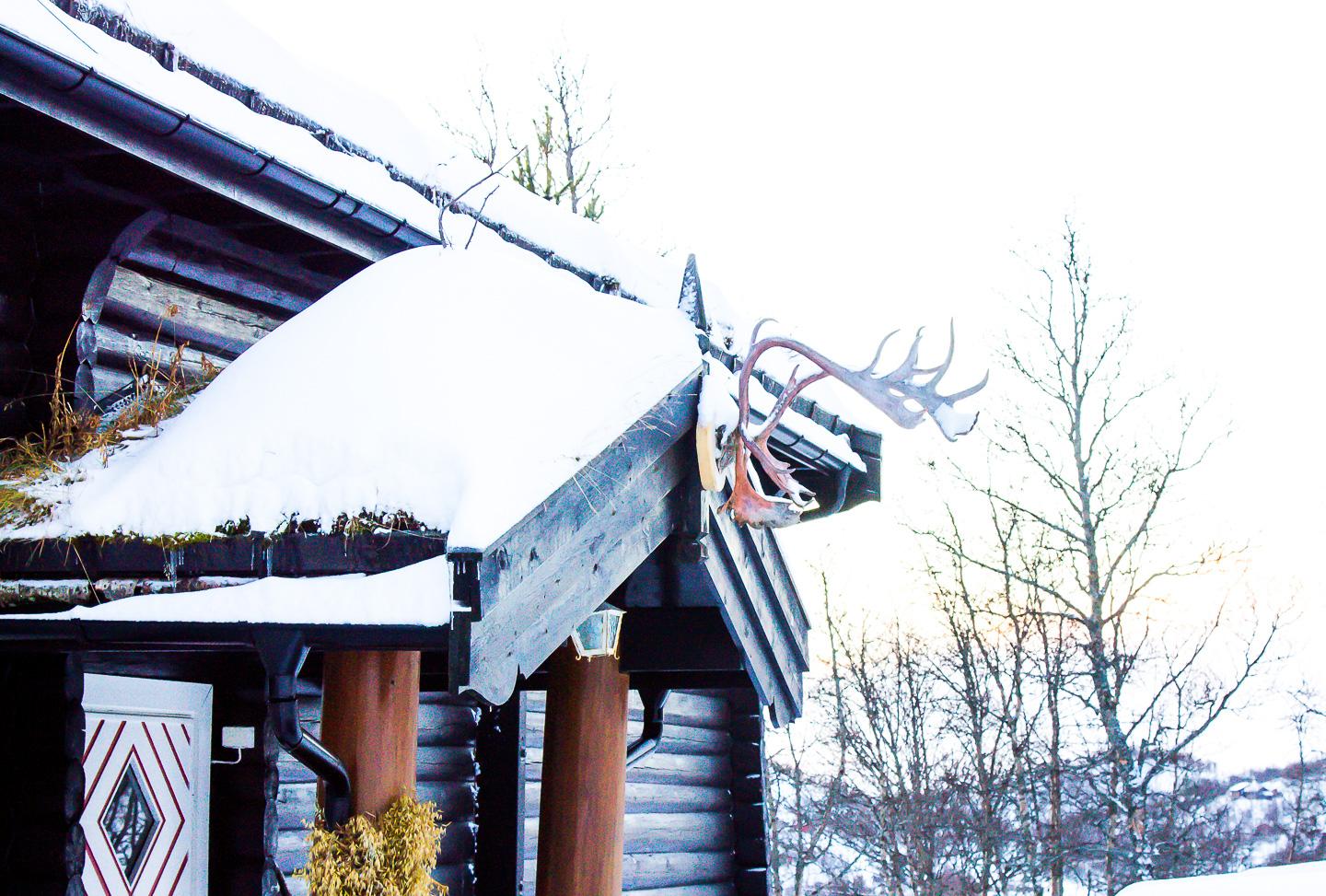 And sure enough, yesterday morning when I had to get up before dawn to scrape ice from the car and drive to work, in place of my usual enthusiasm all I could find was grumpiness and I was pretty sure I had already managed to ruin Rauland for myself. But then I drove around a corner and set against the dark blue, snowy landscape was a pair of bright orange mountain peaks reflecting the light of the rising sun. And suddenly that enthusiasm rushed back in full force, as I remembered how absurdly lucky I am to be in such a beautiful place.
And then I had to violently swerve to avoid a snowdrift.
Forget tackling mountain dialects, de-icing the car, and working in the oh so cold dairy fridge – the toughest part about living in Rauland is going to be concentrating on the road while driving.
Though if you ask Dan his answer will be this: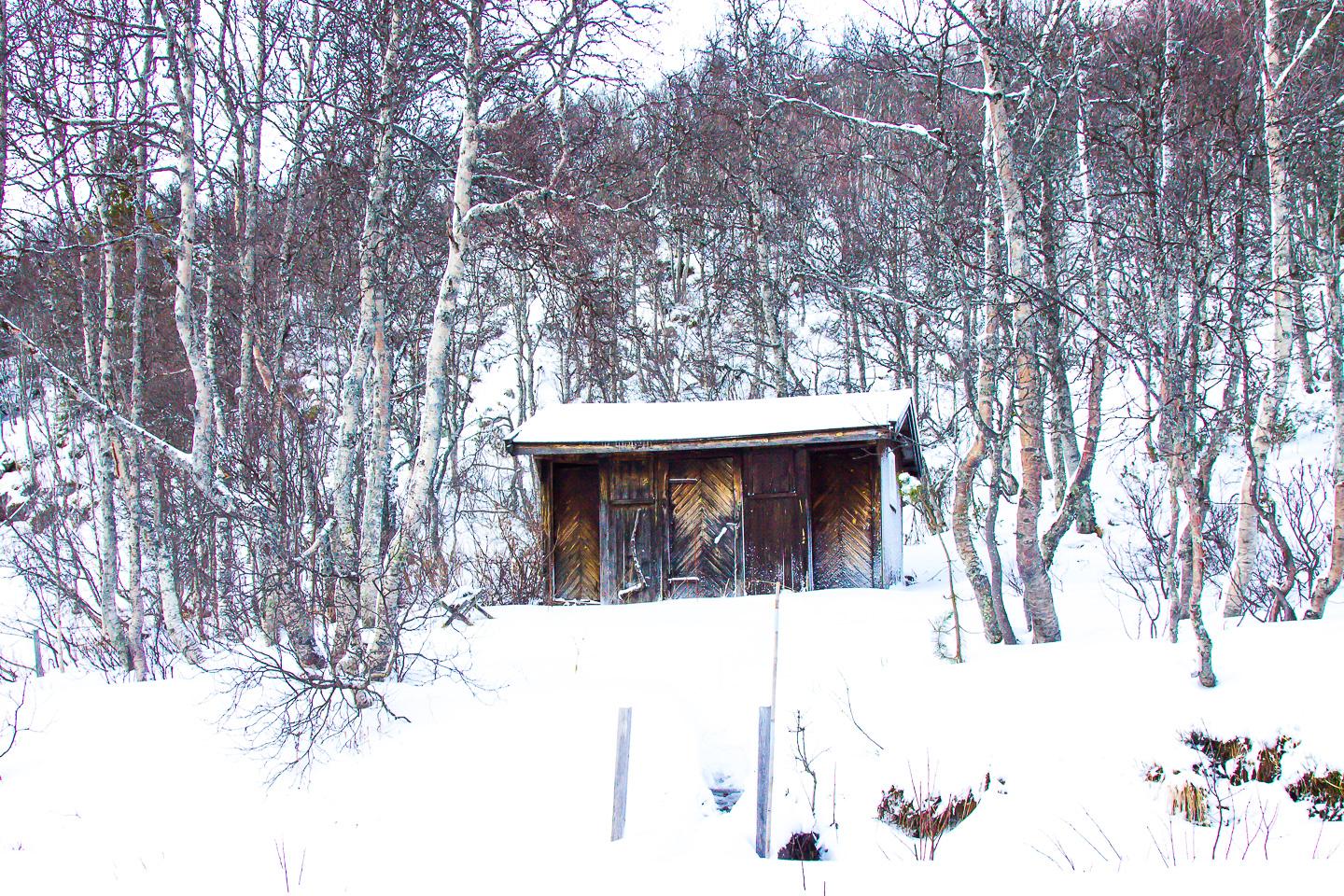 the outhouse
Oh you guys, I didn't mean to write such a sentimental post! I think all the end of year feelings are getting to me. I hope you all enjoy the rest of 2015, and you'll hear from me again in 2016! Uh, does anyone else suddenly feel old? I'm pretty sure it was just 1999.
Happy almost New Year!