Petra, also known as the Rose City, was established by the Nabataeans as their capital city a whopping 2,300 years ago and has been on my travel bucket list for a long time. Of course it was my first (and sort of only) stop in Jordan, and it certainly did not disappoint! It may even have been worth the hefty entrance fee – 50 JD (70 USD) for one day, 55 JD for two, and 60 JD for three.
Alicia, Danielle, Alejandra, and I spent two days exploring Petra, with lots of photos to prove it!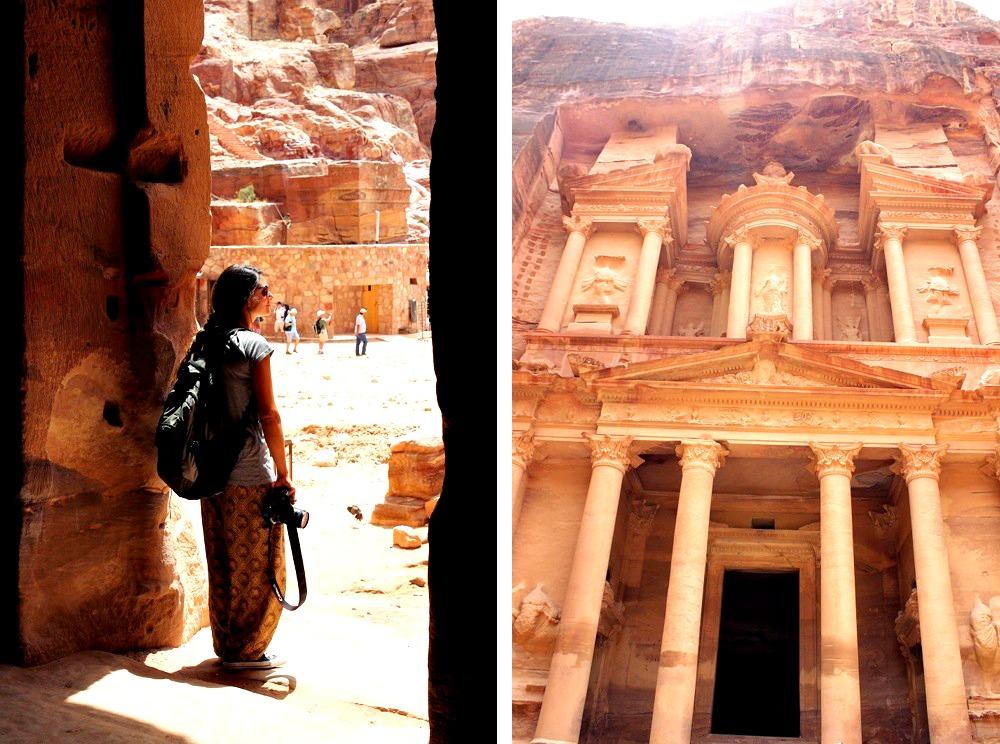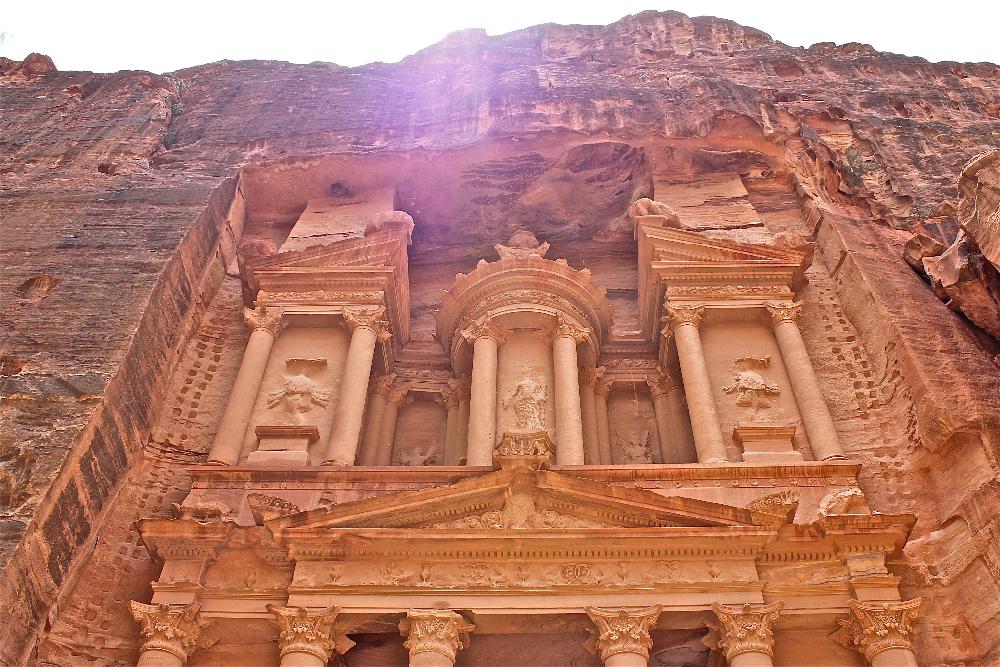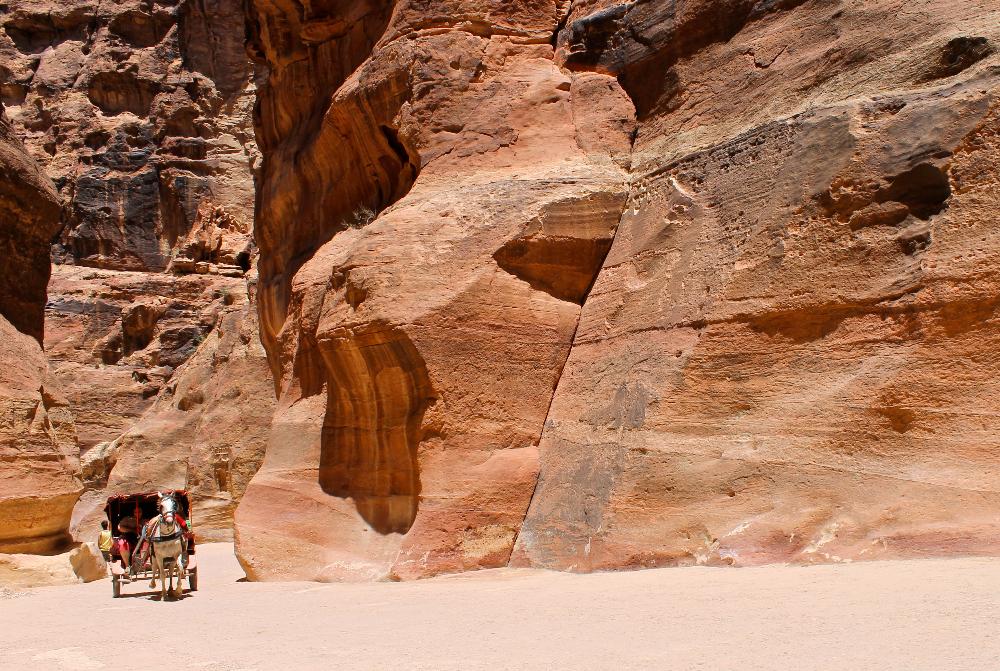 Okay, okay, I know what you're thinking: enough with the photos, how can I find a boyfriend in Petra?!
Step 1: Start chatting with the local Bedouin guys. We did this buy asking them to give us donkey rides up the 900 steps to Petra's famous monastery for 5 JD.
We felt a little bad riding up on donkeys while most of the tourists we passed hiking up were at least sixty years old, but riding on the donkeys as they tripped up the steep climb to the monastery was terrifying enough to make us feel at least 20% badass to the 80% lazy (we were also pressed for time as Alicia was catching a bus to Amman!).
The Bedouin guys living in Petra seem to have a pretty ideal life. It's a little what I imagine being a cowboy in the Wild West must have been like: they live cheaply and mostly tax free, spend their days riding around donkeys and flirting with women, and at night, at least according to them, they "party like you wouldn't believe!"
Okay, maybe their situation is a little more complicated than that. But when the owner of the donkey I was riding told me his mother was Australian and I asked him if he had ever wanted to move to Australia he looked at me incredulously: "Why? Life is good here, and everything is free!"
Okay, so on to Step 2: Actually, there is no step two. Talk to a Bedouin and he will ask you to be his girlfriend, or at least find a friend who will take you. He might even offer to marry you, especially as they can have multiple wives, as long as they treat them each equally. It worked for Marguerite!
Though if you're going to do the long distance thing with your new Bedouin boyfriend, be forewarned that he might be contacting you every once and a while for a bit of support money. You know, like if his donkey gets sick or something.
Our new Bedouin friends told us that several of their friends had gotten a lot of money from foreign women who had met them while visiting Petra. They mentioned one guy who had gotten 70,000 JD (100,000 USD) from a long distance flame, while another had received 200,000 JD (280,000 USD) from a seventy year old Russian woman.
Most of our new friends seemed to sense that we weren't exactly sugar mama material, so they didn't press too hard with us. Well, most except Mahmoud, who followed us around for days like a very charming puppy, mysteriously popping up wherever we went.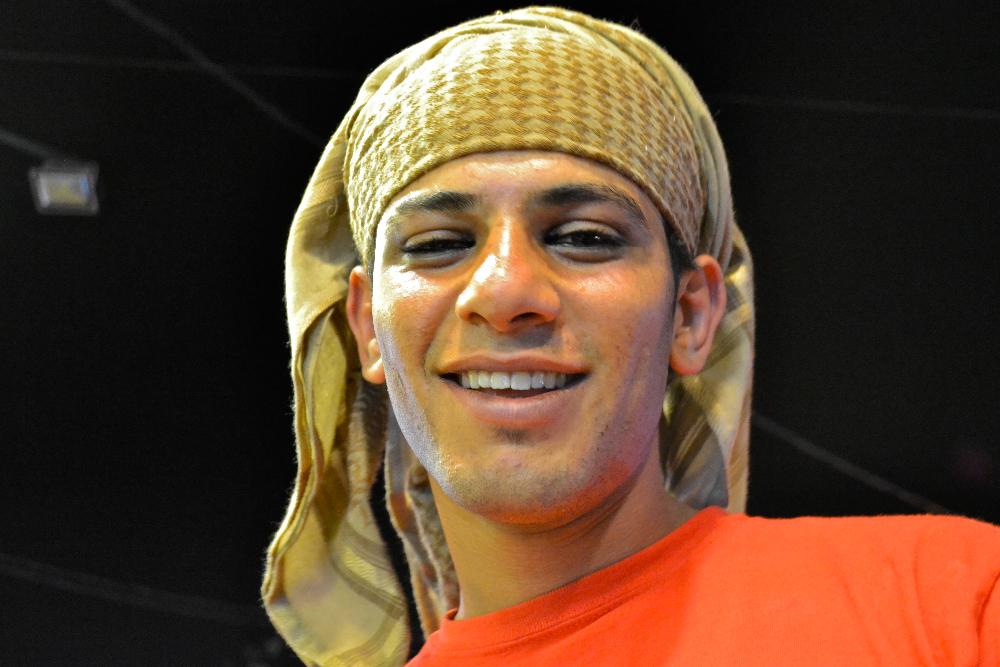 He kept inviting us to join him at a special party in a cave in the mountains, and we kept … politely declining.
Eventually he disappeared, and we heard that he had found a couple of blonde girls who were maybe better sugar mama material. We just hope they didn't actually follow him to that cave in the mountains… dangerous much?