I spent pretty much my entire day yesterday trying to organize all of my Norway photos, which seriously was such a task. And let me tell you, organizing does not come naturally to me. Did I mention this took all day?
Then again it might have taken me so long because I paused at basically every photo to let my eyes well up with tears as I thought about how lucky I was to have been able to visit that beautiful place. How have I managed to see so many beautiful places? But also, HOW IS NORWAY THIS PRETTY?
It was an emotional day.
This sounds terrible of me, but I sometimes forget how gorgeous Norway is. I'll find myself getting grumpy about the weather or how impossible it is to get anything done between Friday and Sunday here and then I'll look up and see the northern lights dancing above me. Ugh I am the worst.
So after changing my desktop background for the 50th time it occurred to me that maybe I could feature these photos in a blog post instead!
Here are my favorite photos of Norway from nearly four (!) years of living here. I'm going to try to narrow them down to keep this post from getting too long – let's see how I do with that. Or I guess if you've read the title to this blog post you'll already know.
Anyway, here are my favorite pictures of Norway!
Norway Travel Guides!
I've gathered all my best advice for planning an incredible trip through Southern and Northern Norway in two 95-page ebooks covering my top recommendations for places to visit (both on and off the beaten path), the best times of year to visit, how long to visit for, the best accommodation choices, transportation, what to eat, what to pack, and how to plan the perfect itinerary.You can
purchase the Norway Travel Guides here
.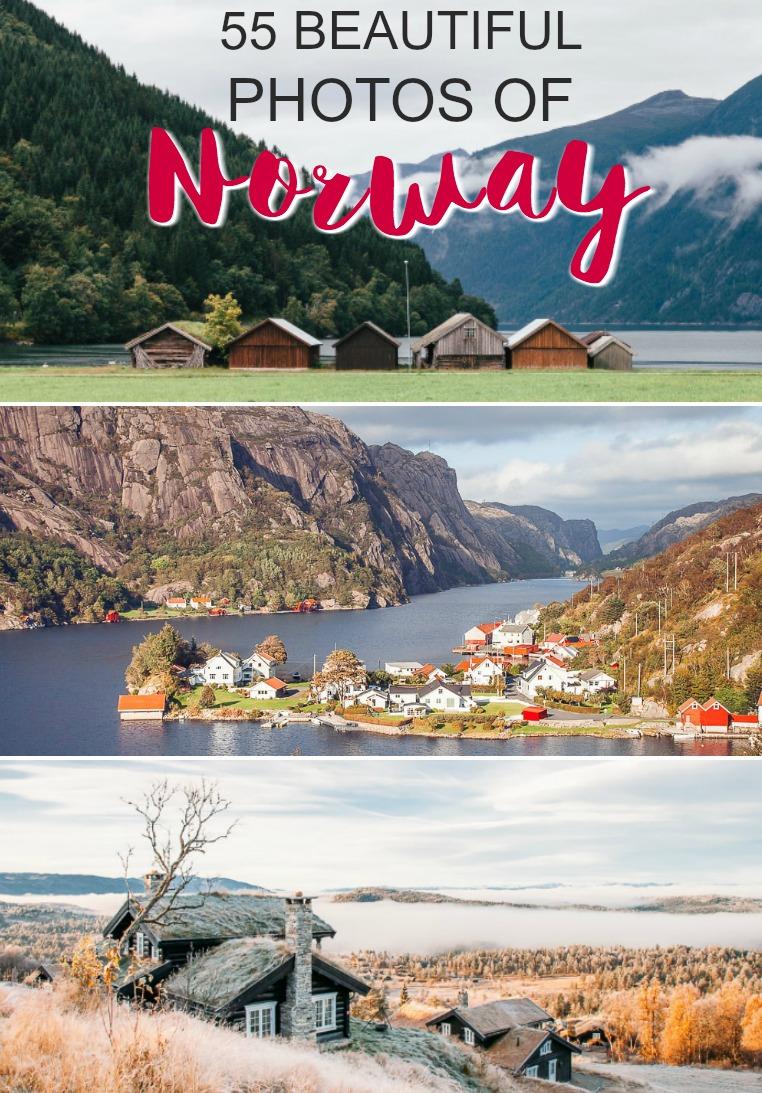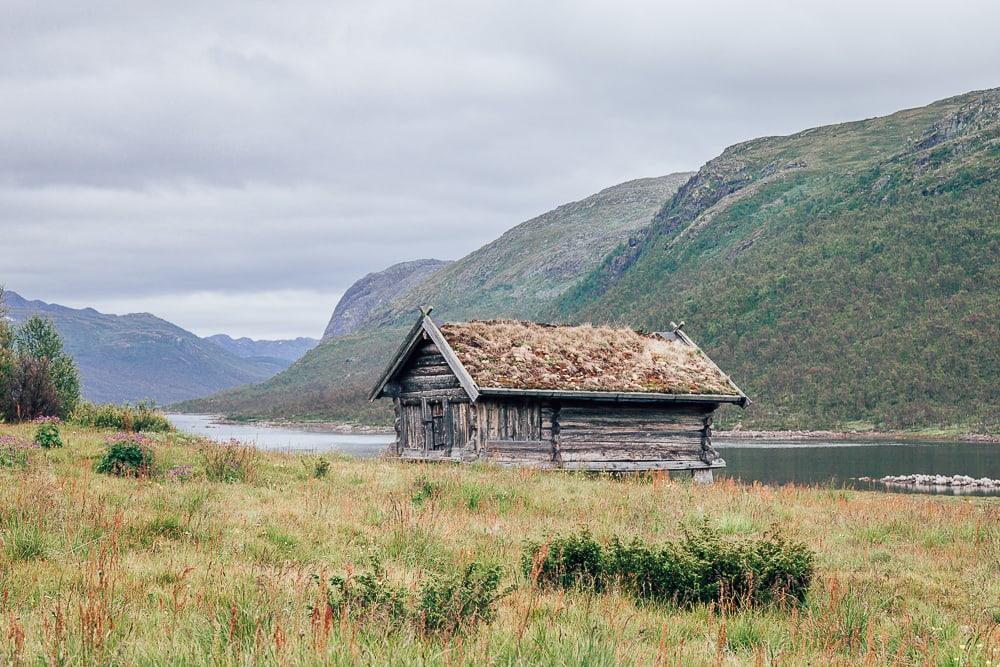 Hardangervidda National Park
I remember editing this photo and remarking out loud that it looks like a painting, and my friend was walking by and was just like, "Hardangervidda looks like a painting." And it really does.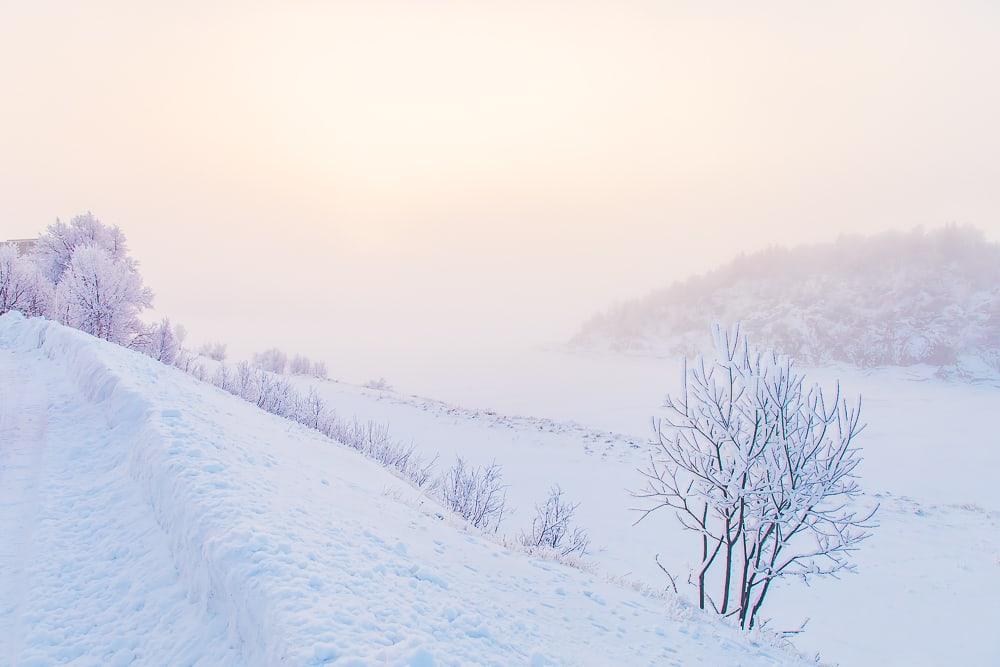 Hardangervidda National Park
Like how is this real life?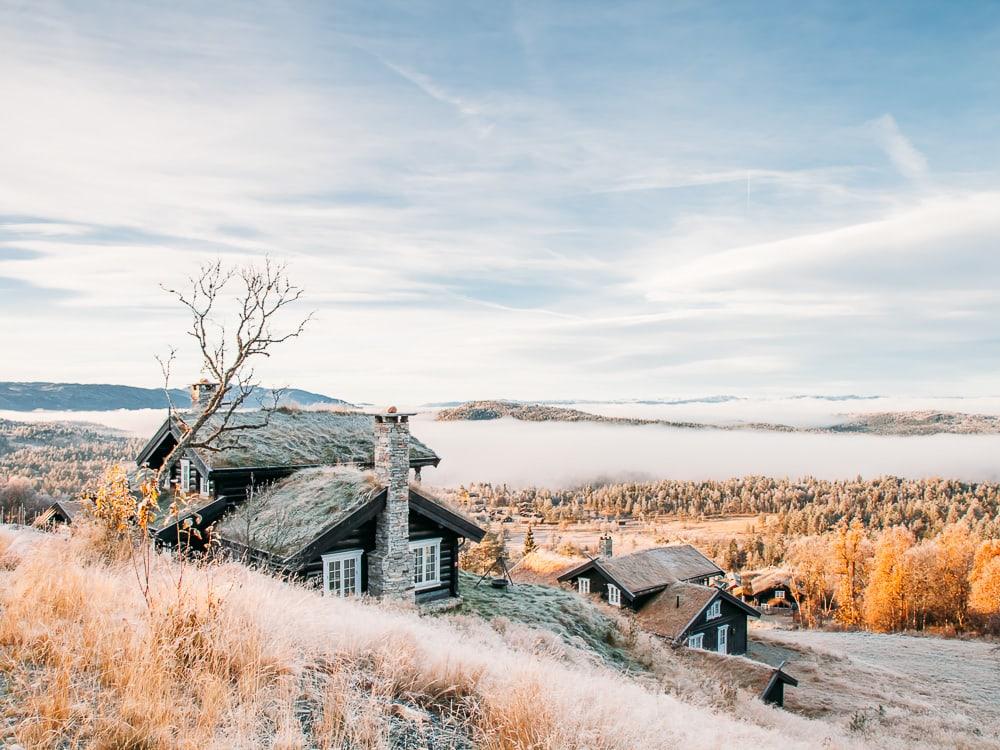 Rauland, Telemark
I loved this spot so much that I came back to photograph it again in the winter, which in retrospect is kind of creepy of me considering this is someone's holiday home.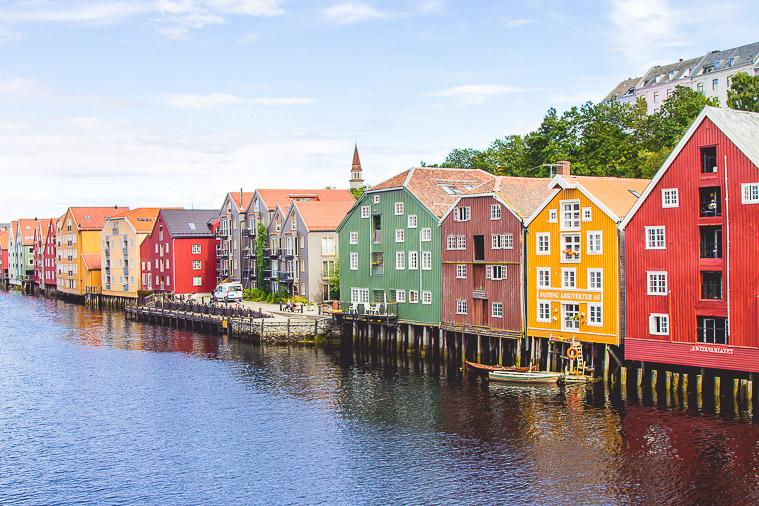 Bakklandet, Trondheim
Speaking of returning to photograph the same place again, I've probably photographed this exact view from Trondheim's Old Town Bridge about 20 times, in every season. It's just so pretty!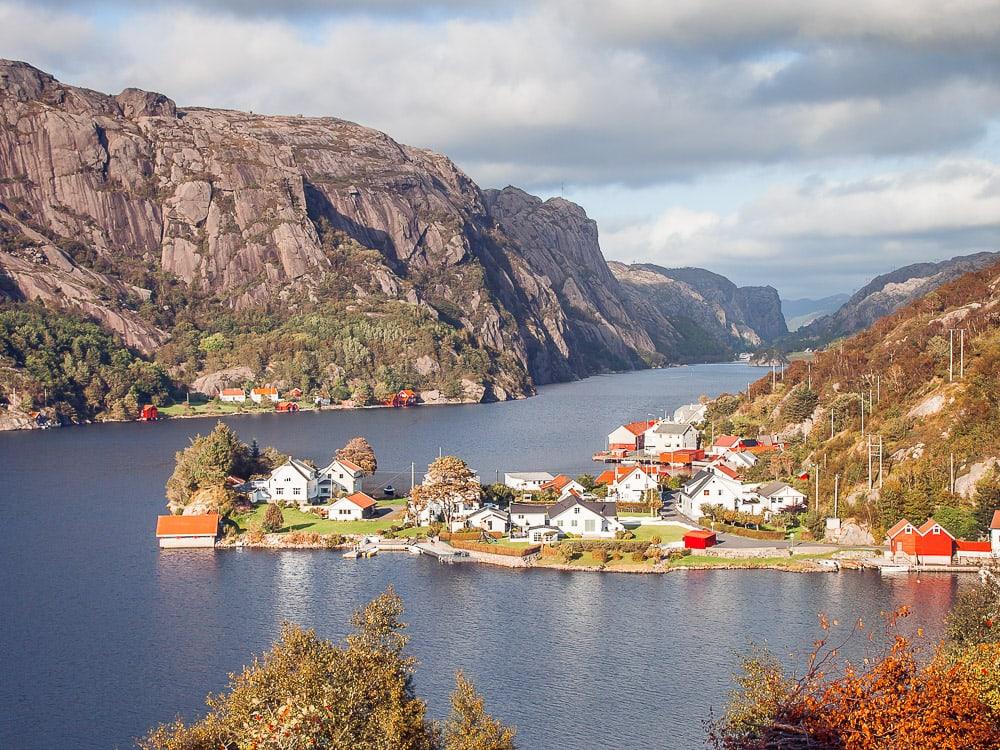 Roligheten, Åna-Sira
This place deserves to be famous, but I'm glad it isn't.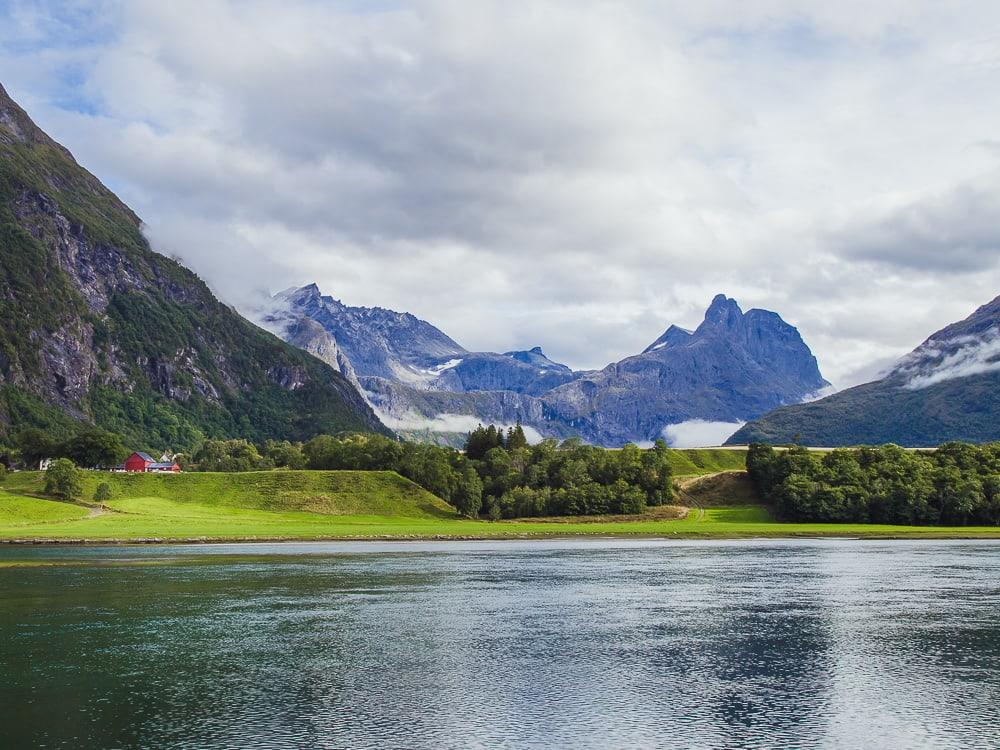 Åndalsnes, Møre og Romsdal
Møre og Romsdal is one of my favorite areas of Norway. I mean, those mountains, right?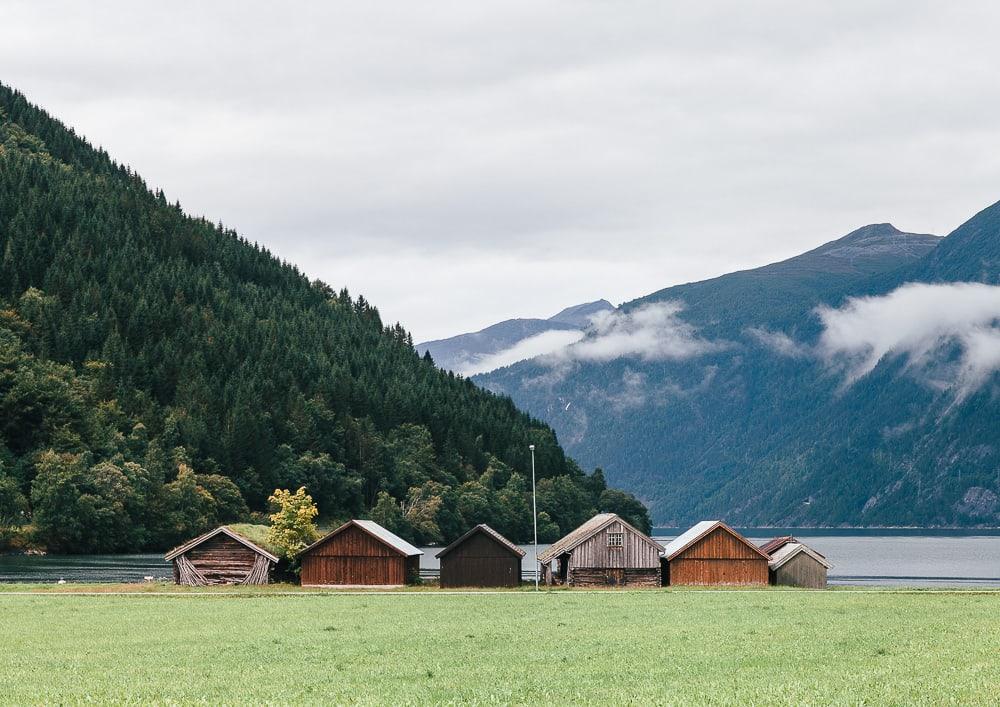 Møre og Romsdal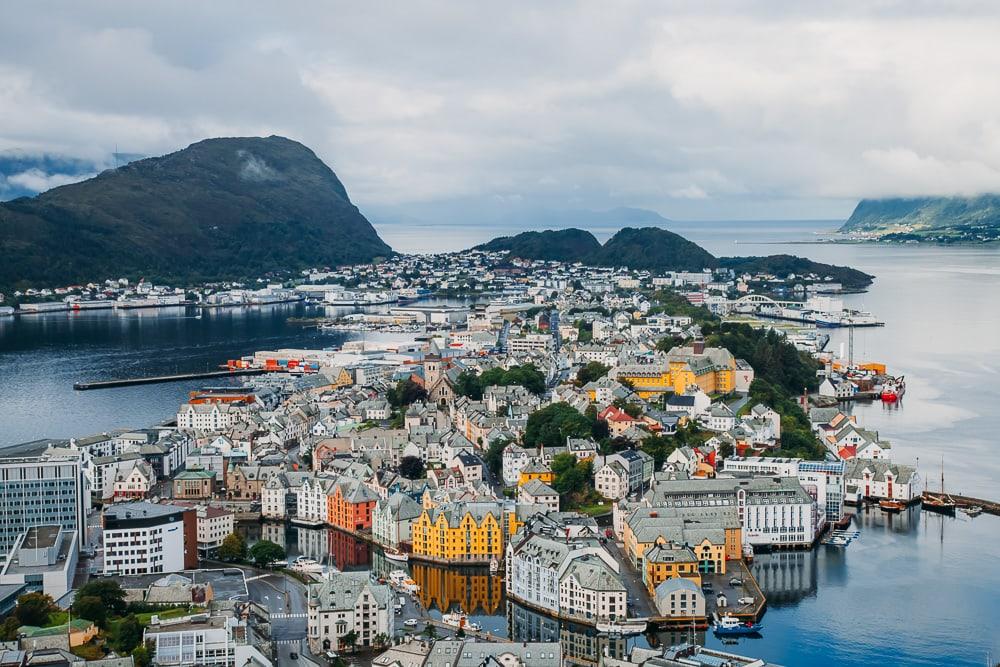 Ålesund, Norway
Ålesund is one of Norway's most beautiful cities – in fact personally I'd give it first prize in a beauty contest.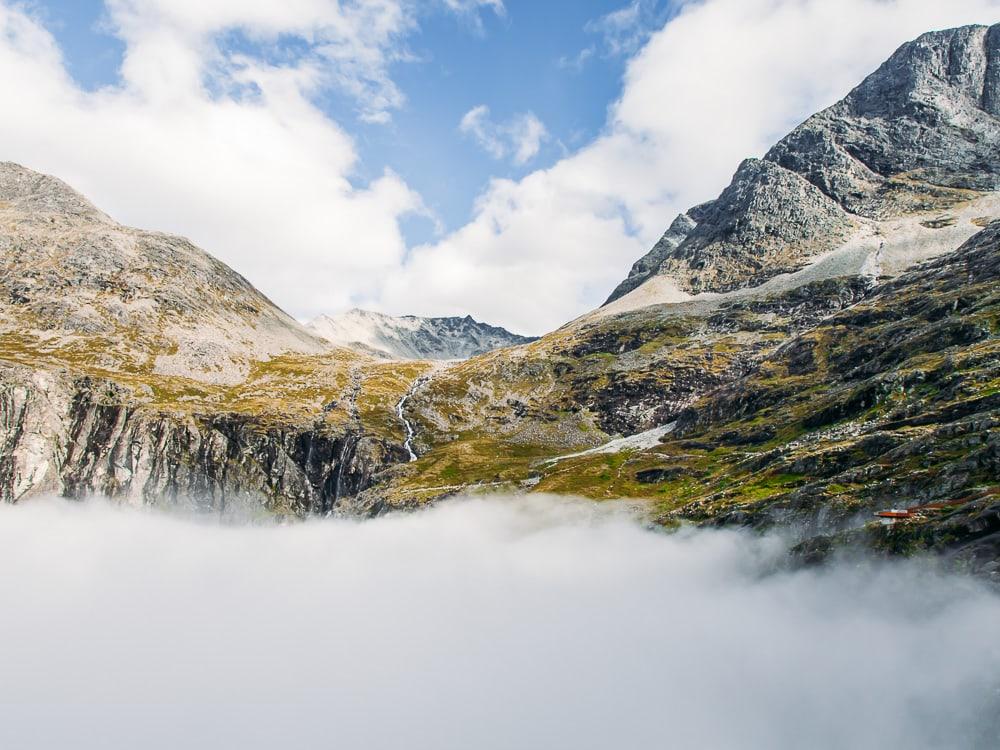 Trollstigen, Norway
Not going to lie, I was a little disappointed to arrive at the top of Trollstigen, Norway's famous 11-hairpin bend road, to find it covered in fog. But actually it ended up being a blessing in disguise (lol literally), as instead of focusing on the famous road I turned around to marvel at the mountains above it.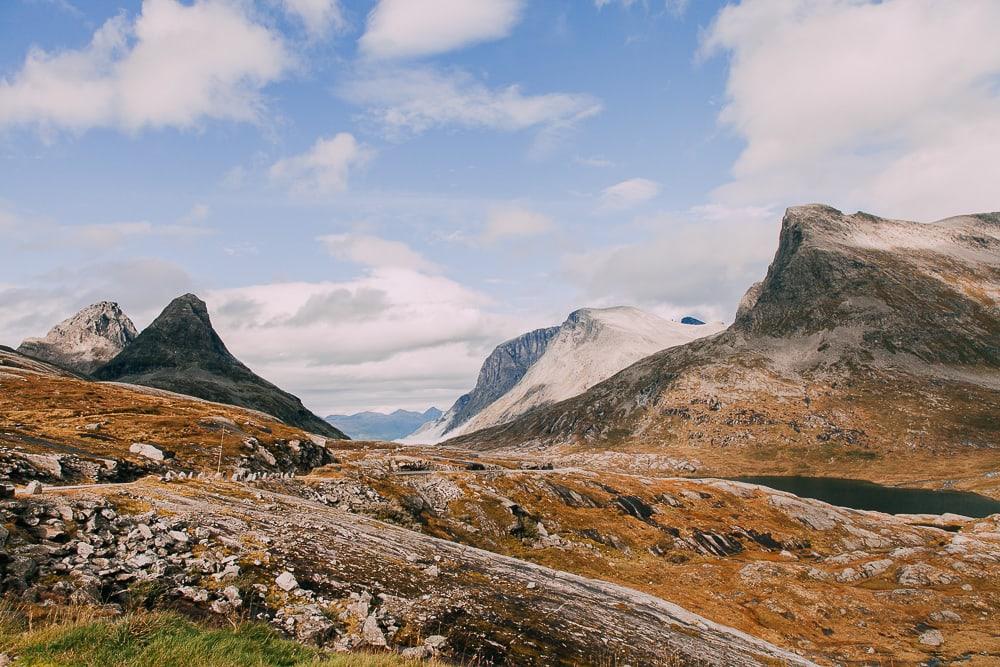 Trollstigen, Norway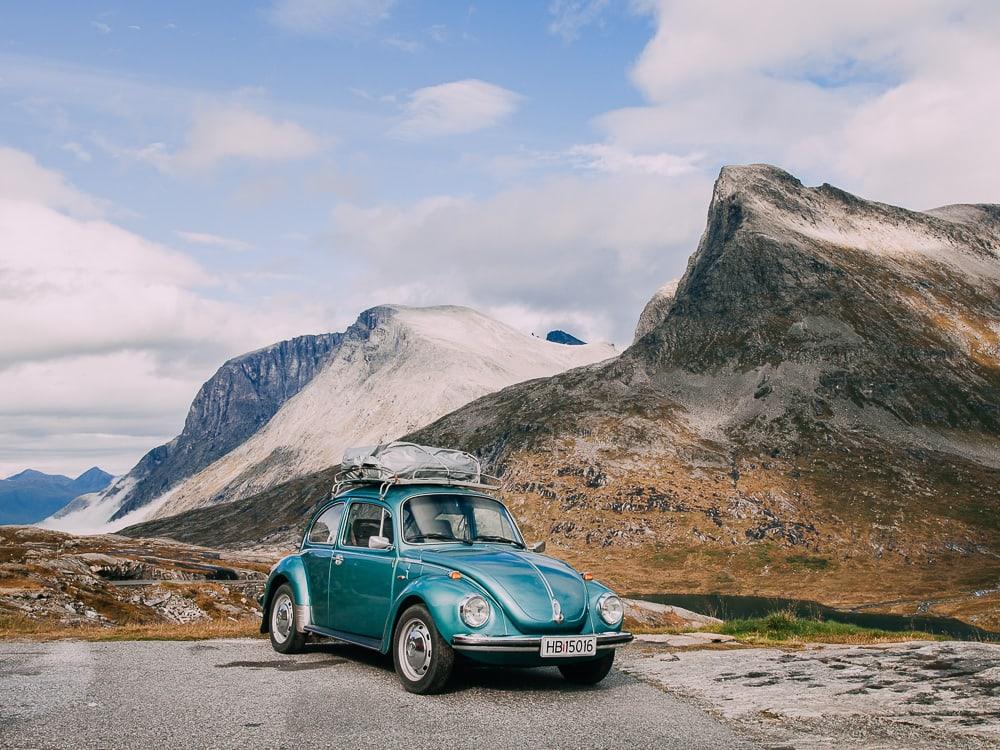 Trollstigen, Norway
I sort of wonder if this car is just a prop at the top of Trollstigen, because it sure does make for a lovely photo.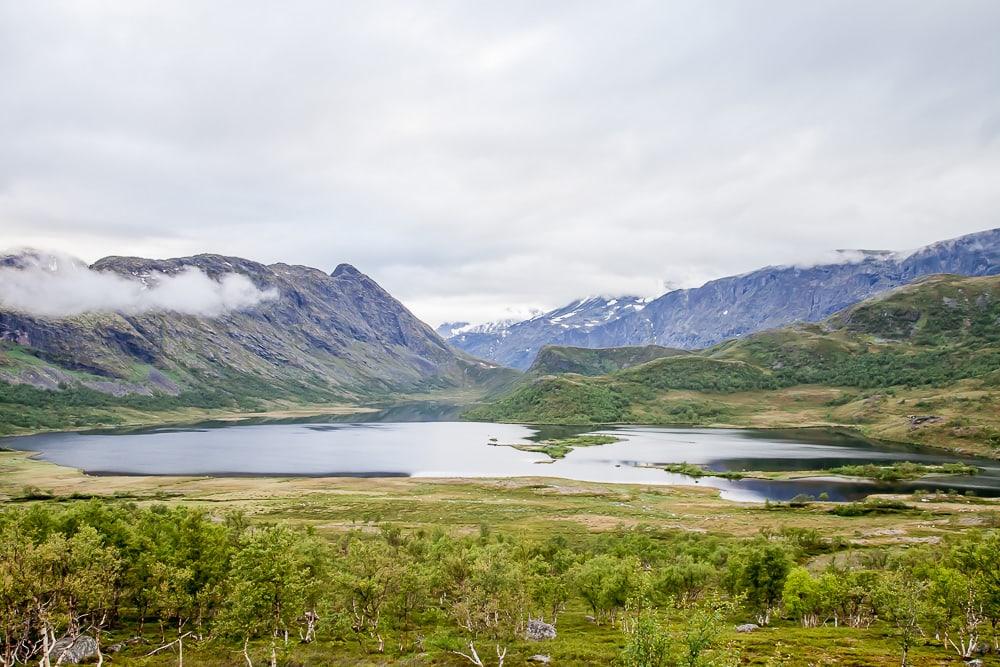 Jotunheimen National Park
With over glaciers, lakes, and over 200 peaks, Jotunheimen National Park is Norway's ultimate hiking destination.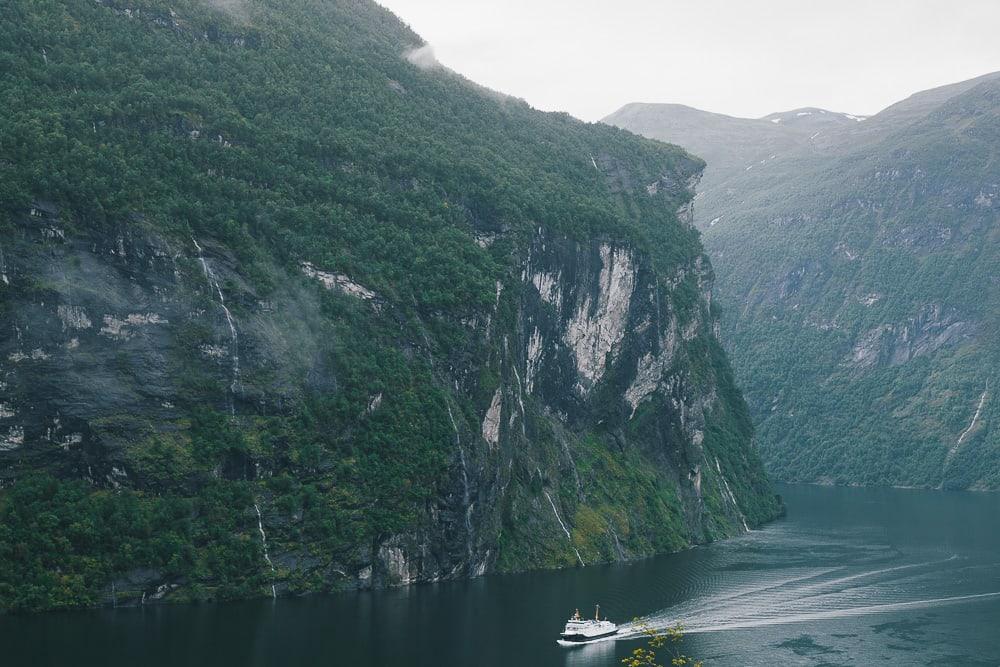 Geirangerfjord
I feel like this is just the most Norwegian photo ever.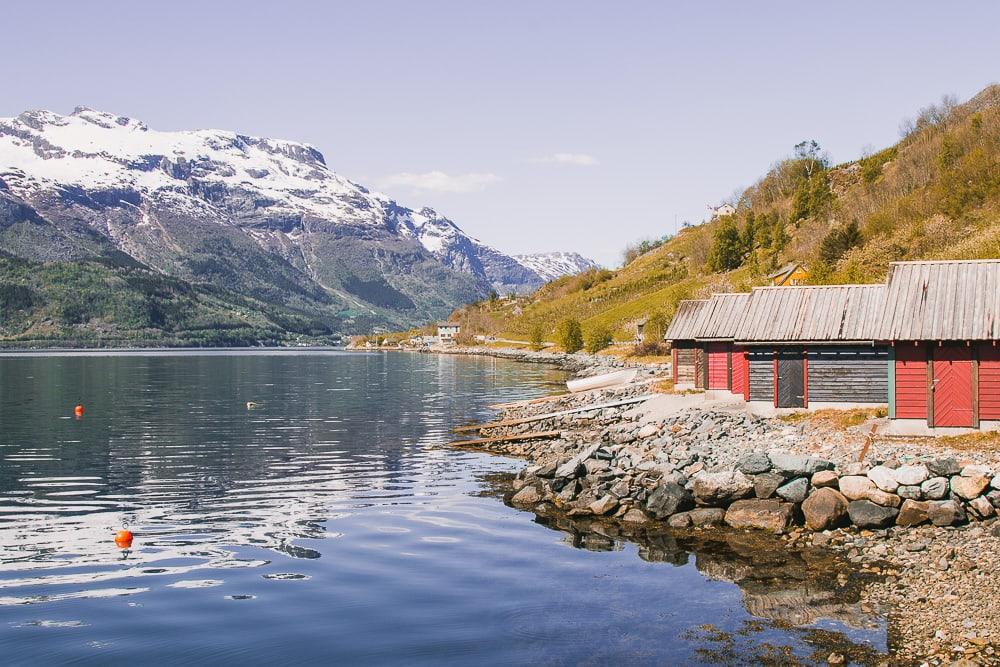 Hardangerfjord
Hardangerfjord is stunning, especially in the spring when the orchards are in bloom and the mountains are still topped with snow.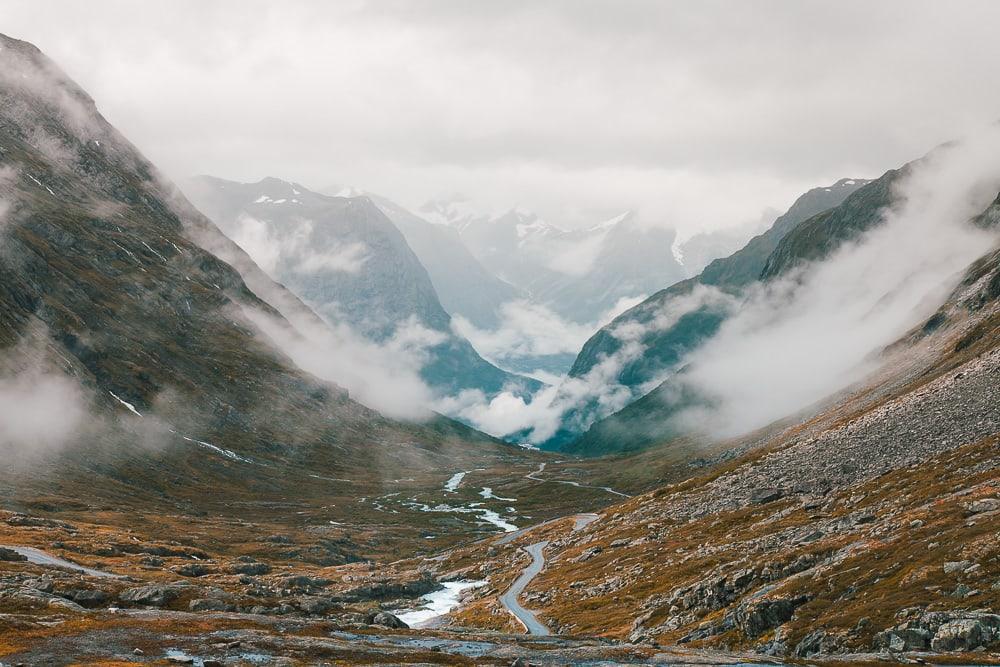 Gamle Strynefjellsvegen
Gamle Strynefjellsvegen is one of my favorite roads in all of Norway.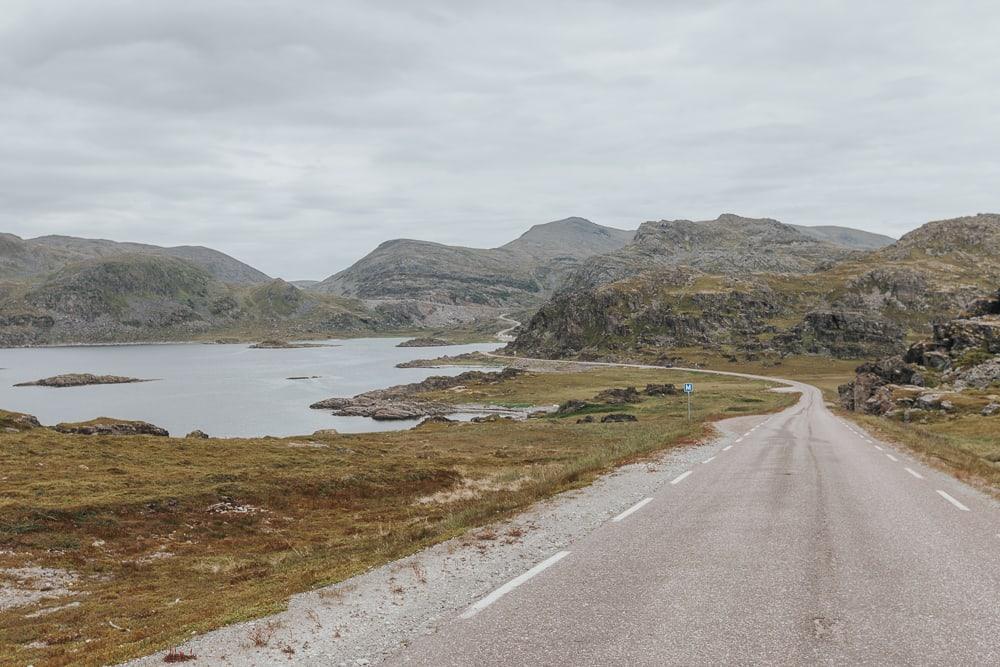 Havøysund, Finnmark
The road out to Havøysund is another favorite.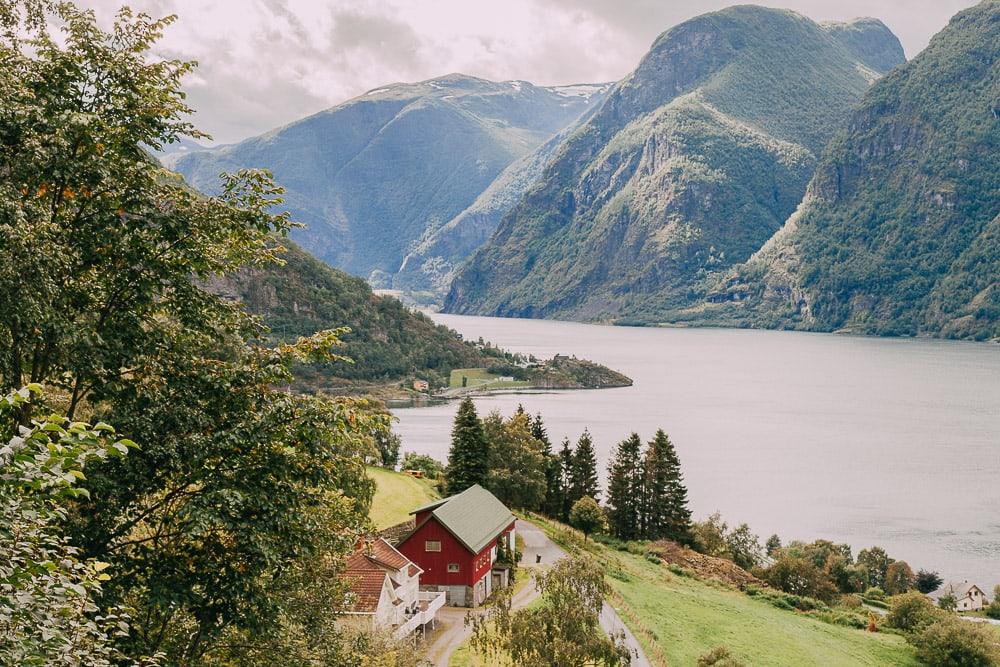 Sognefjord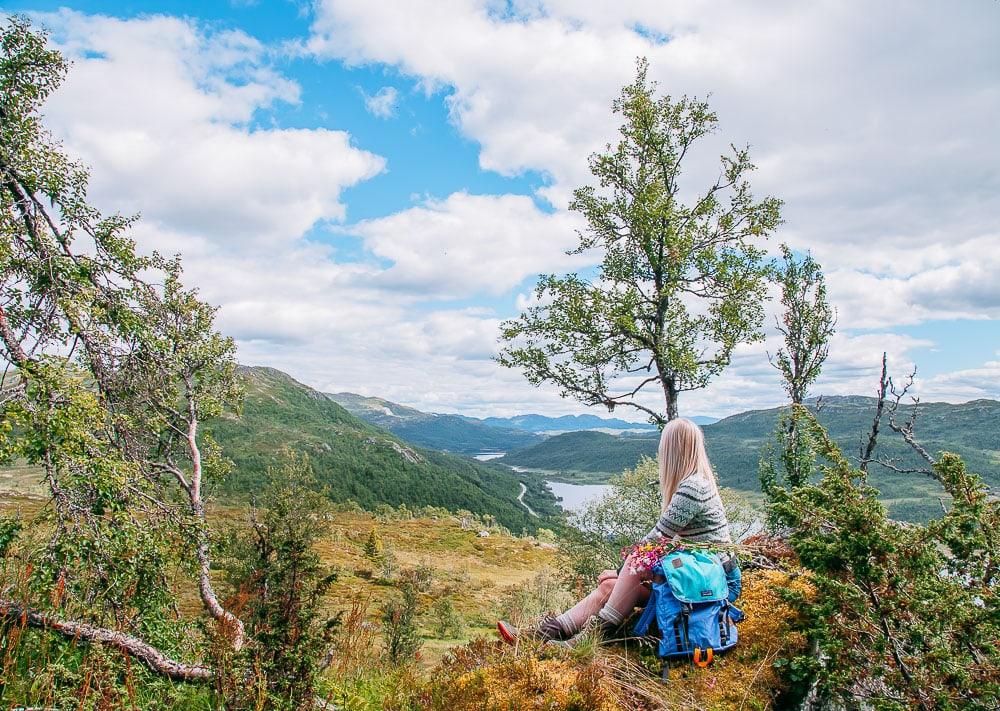 Rauland, Telemark
I love how in Norway you don't have to go to a famous park or hike for a beautiful view. Some of the prettiest spots are in our backyards, literally. This is on the mountainside behind the cabin I used to live in.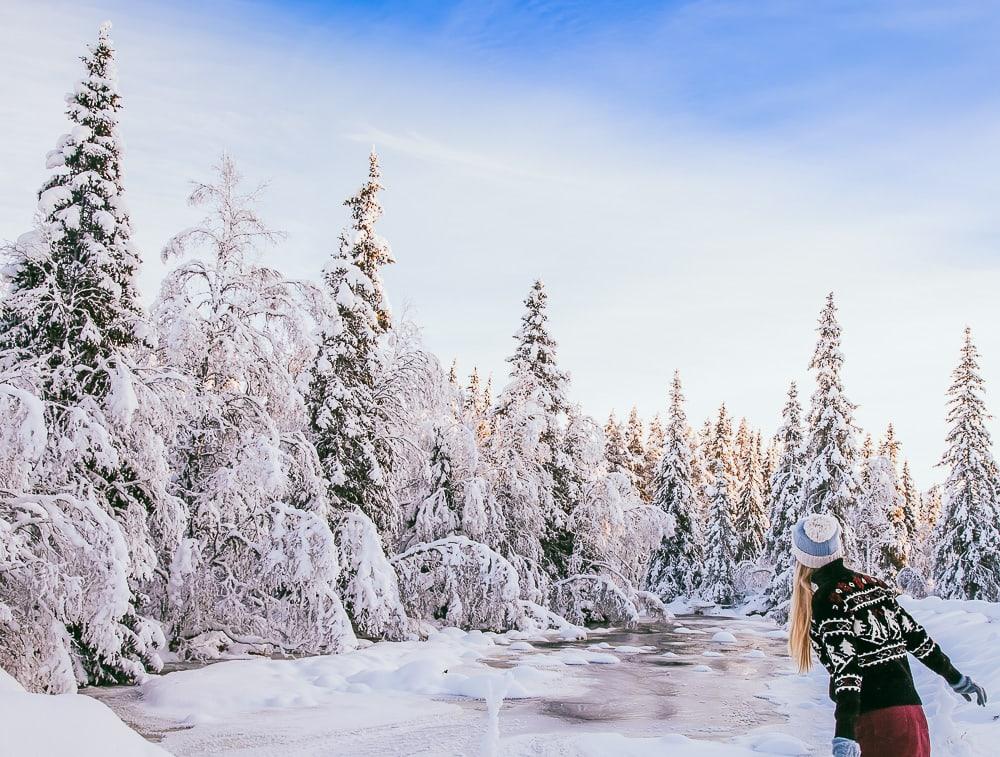 Rauland, Telemark
And this is down the street from the supermarket where I used to work.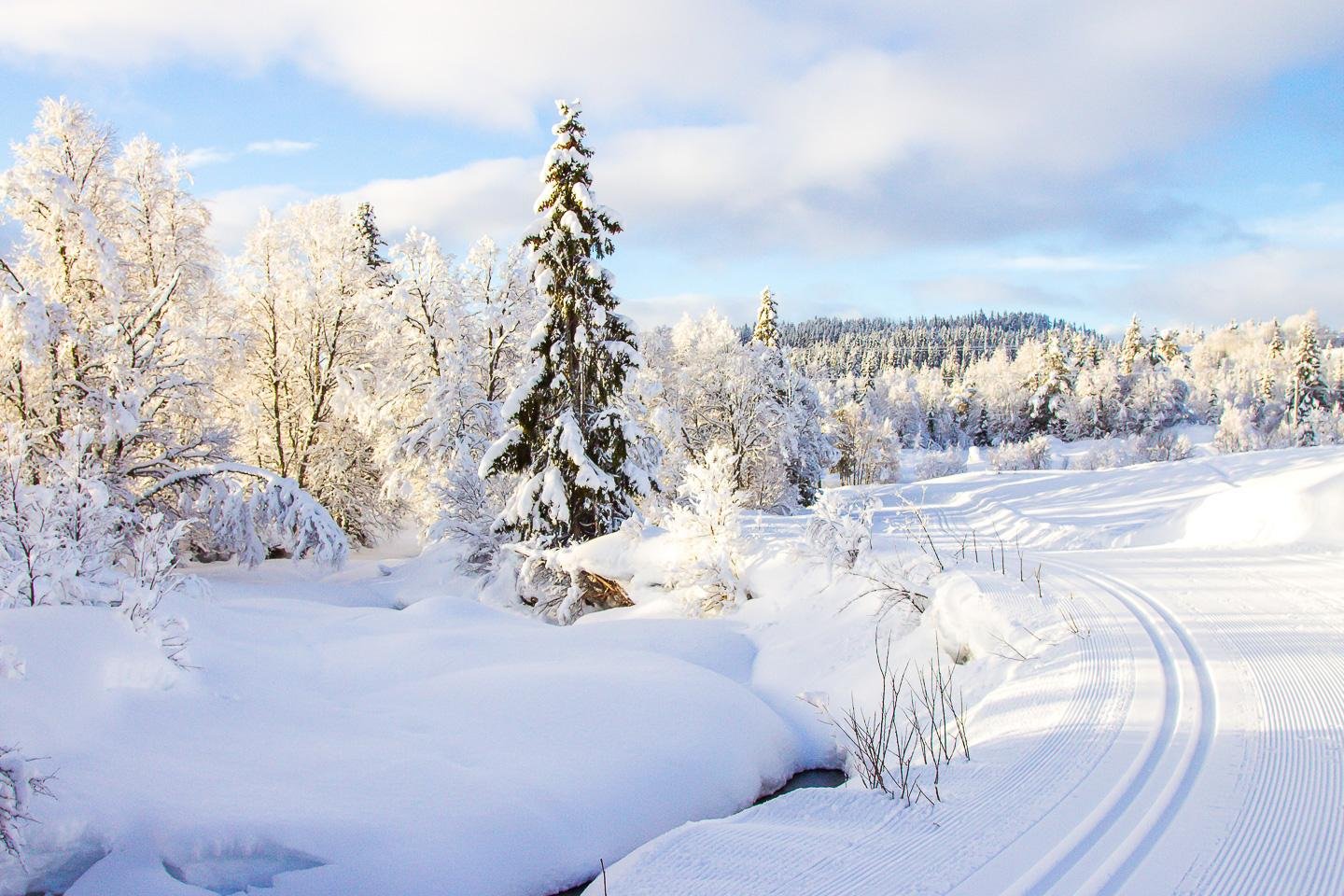 Rauland, Telemark
This is up the street from the supermarket.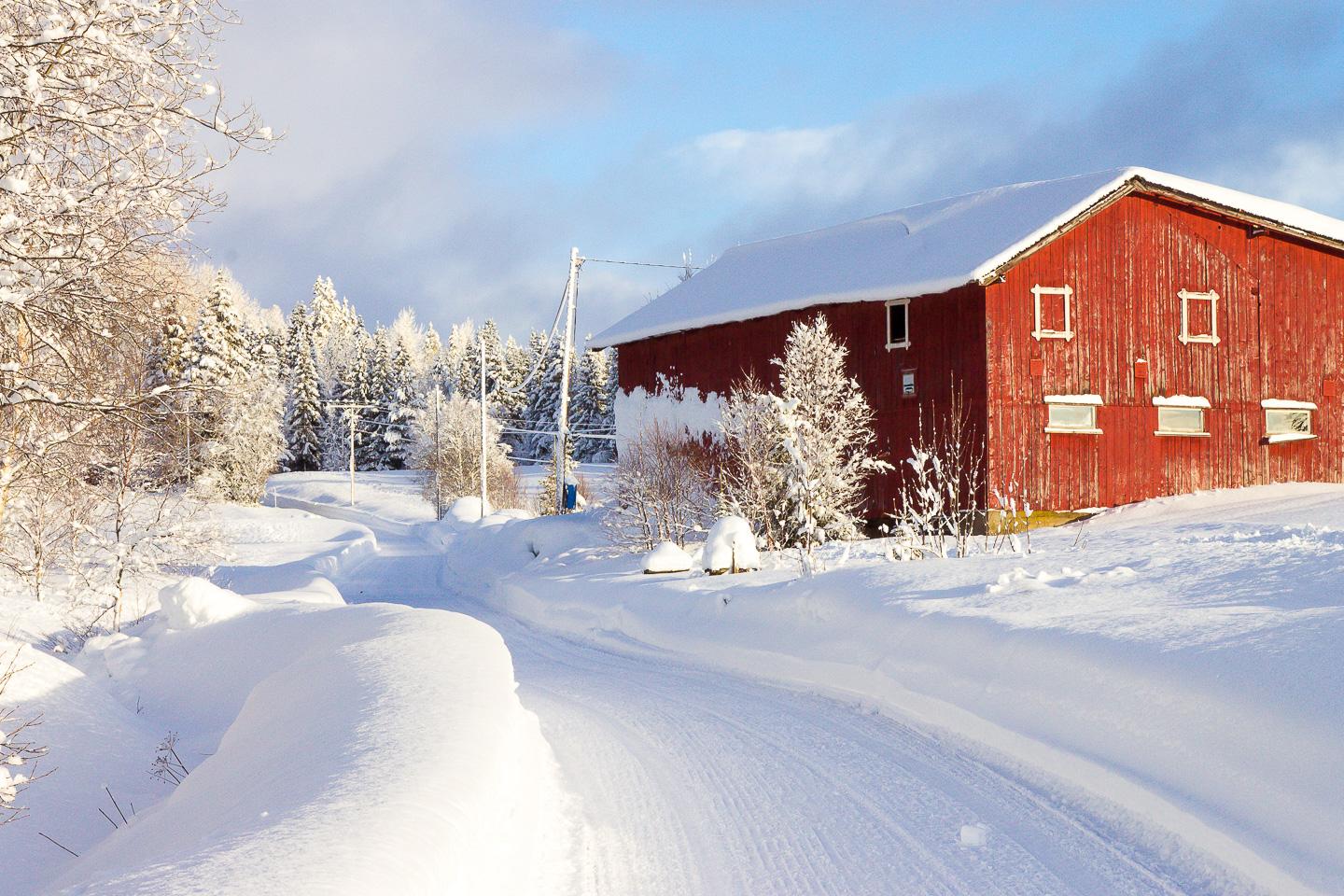 Rauland, Telemark
I used to take a lot of photos during my lunch break.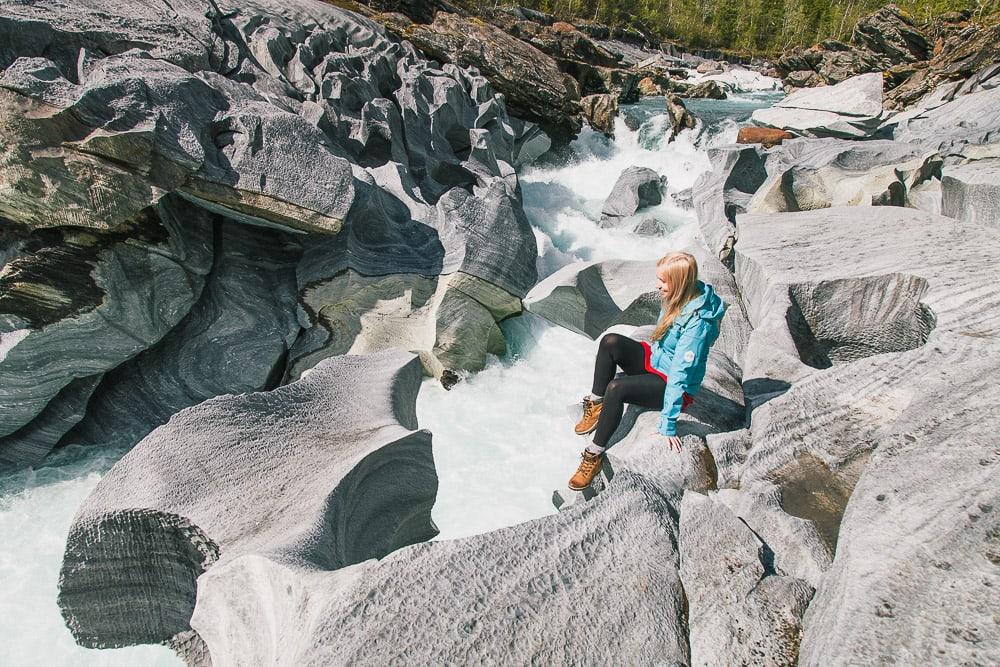 Marmorslottet, Helgeland
I had never even heard of Marmorslottet, or "the marble castle," until I first visited Helgeland but wow, it is so incredible.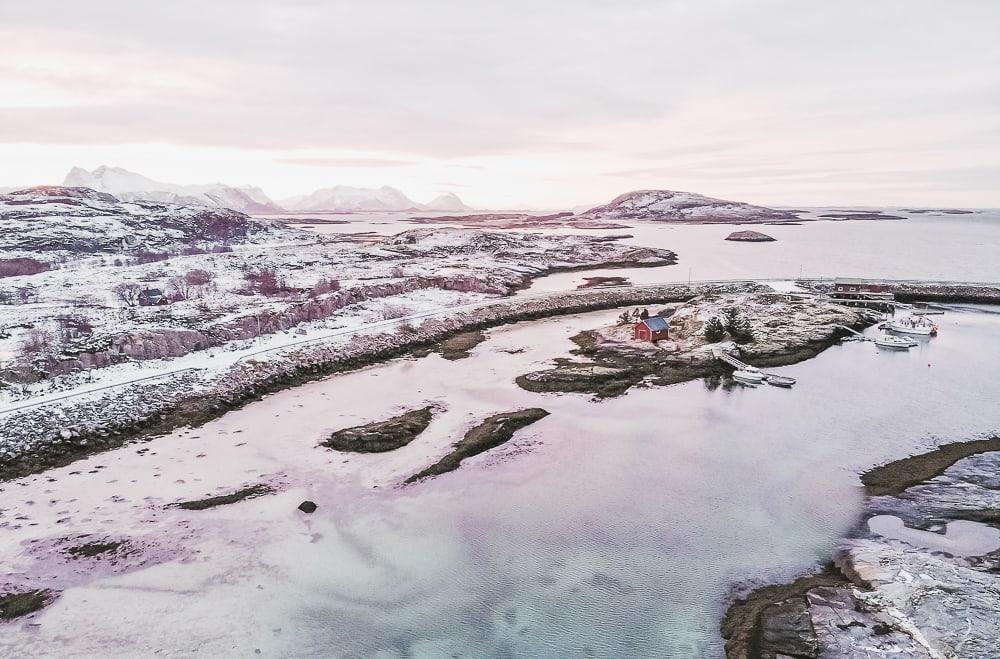 Støtt, Helgeland
Before moving north I had always dreamt about visiting the Helgeland coast in the summer, so I was pleased to find that the Helgeland coast is equally enchanting in the winter. I mean, that frozen landscape, right?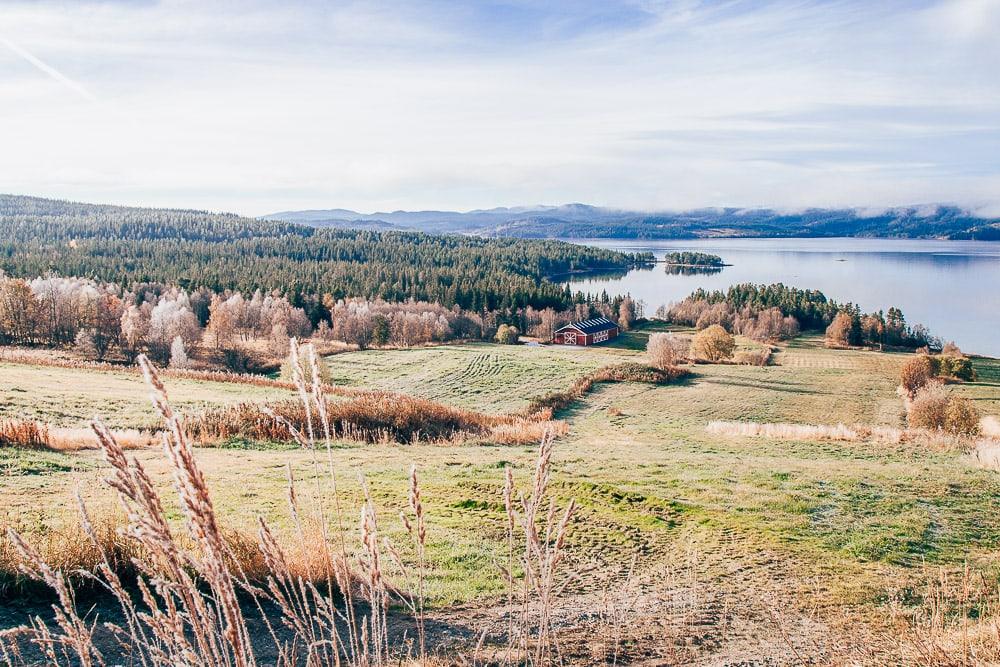 Rauland, Telemark
Autumn in Norway is my fave.
Full disclosure: I say this about every season in Norway.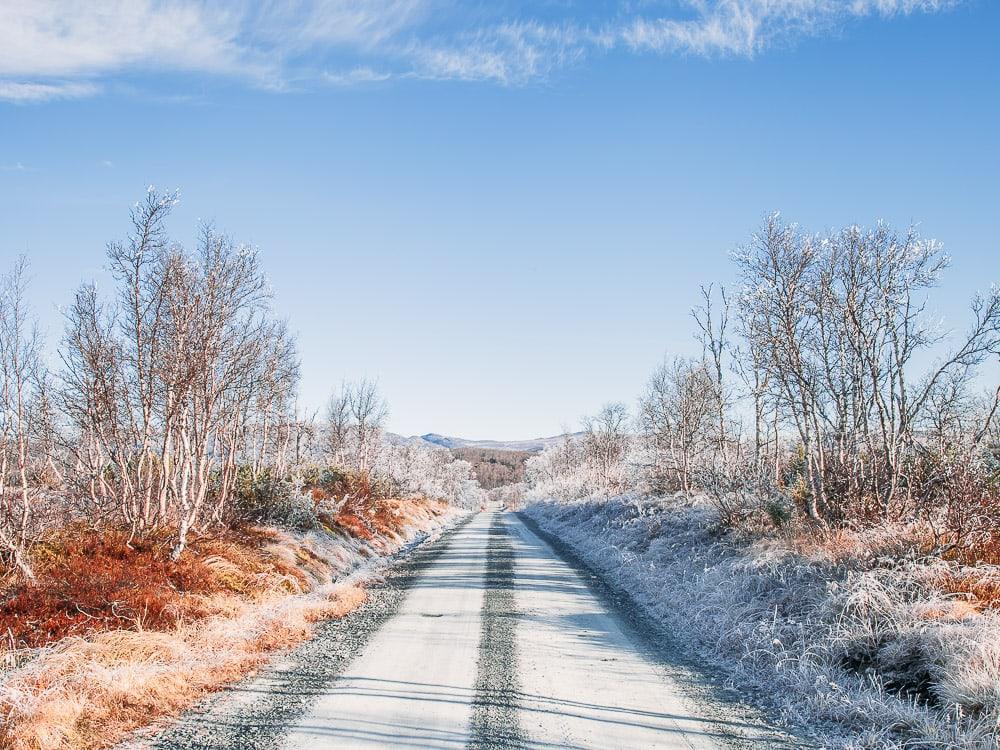 Rauland, Telemark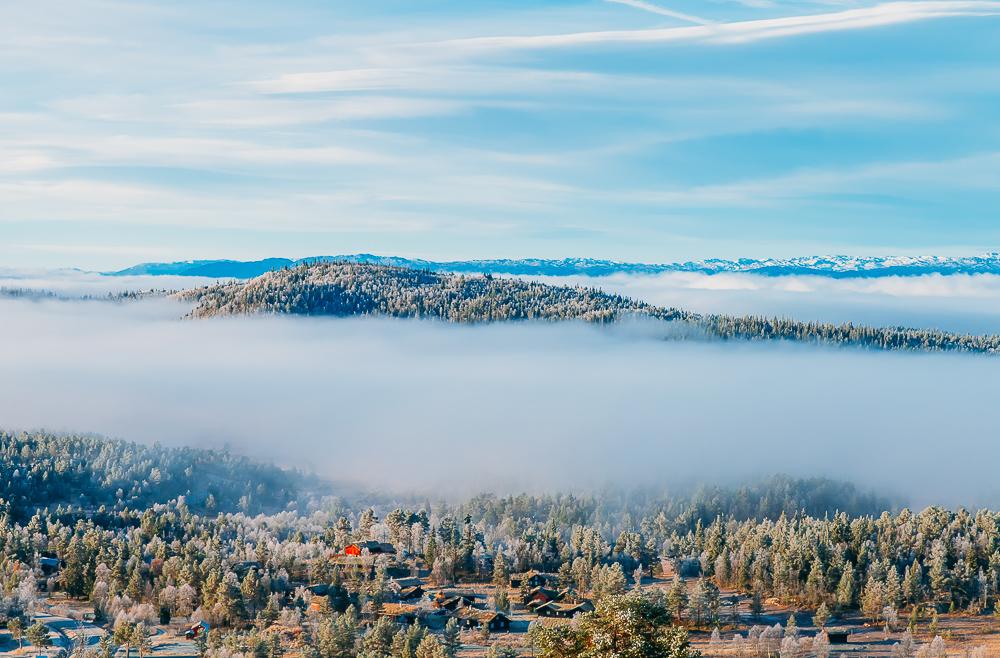 Rauland, Telemark
One of my favorite things about autumn in Norway is the low hanging fog each morning.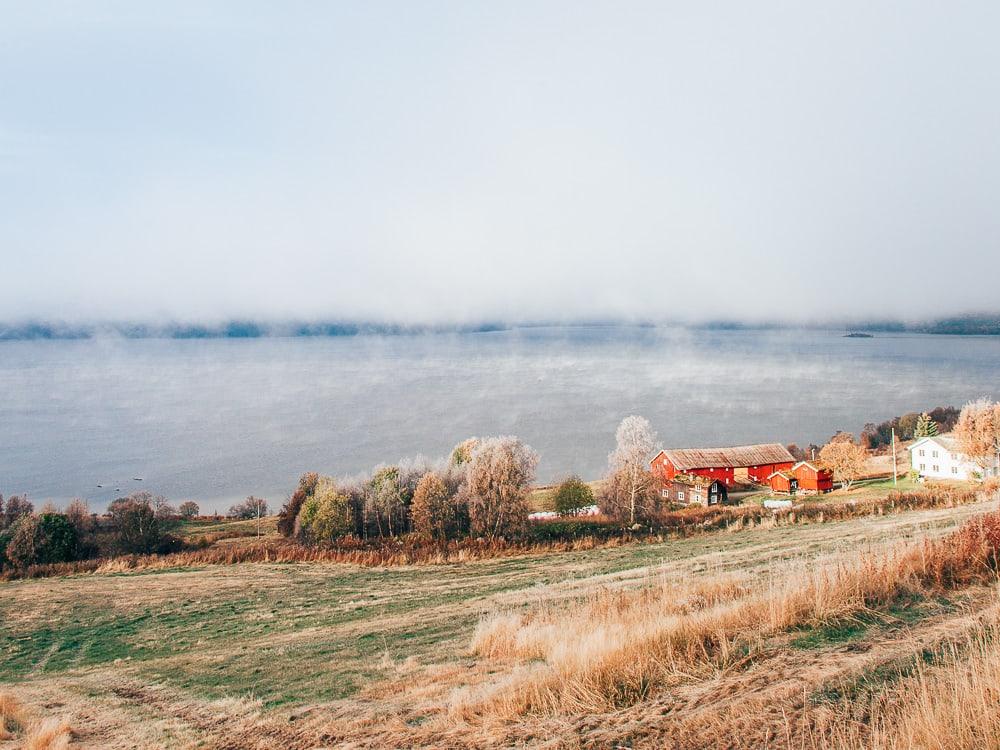 Rauland, Telemark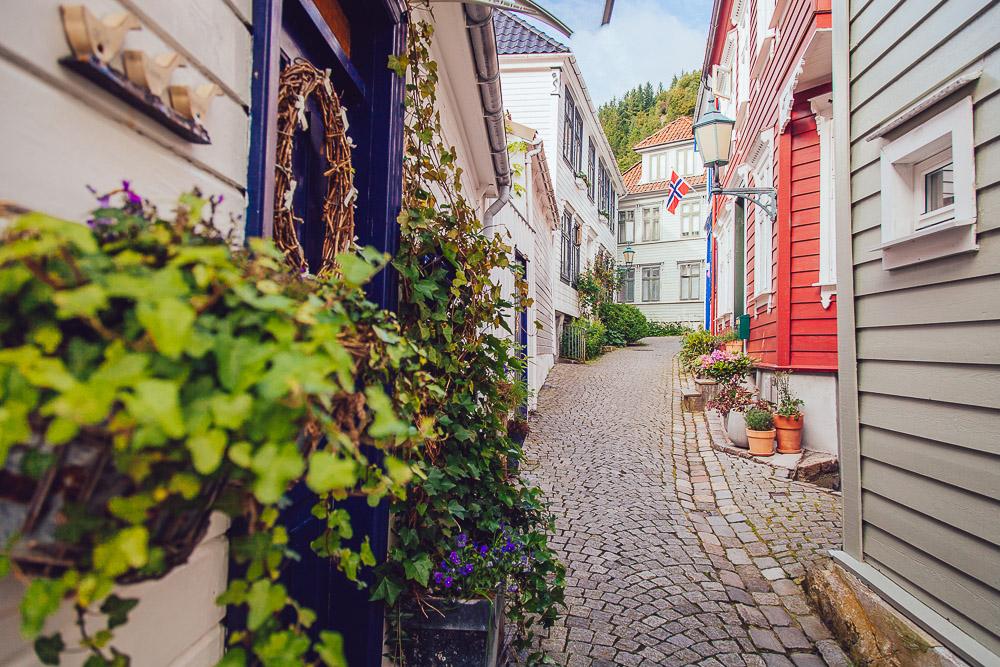 Ladegården, Bergen
I'm obsessed with Bergen's cobblestone streets. Last time I spent a weekend in Bergen I stayed in this neighborhood (in this Airbnb) and it was so pretty.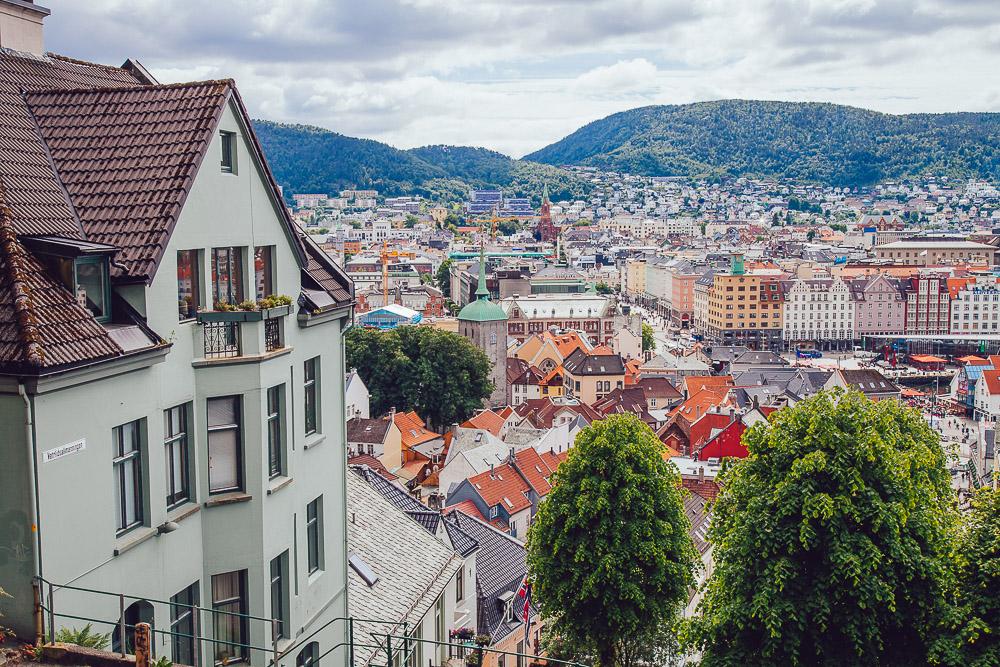 Bergen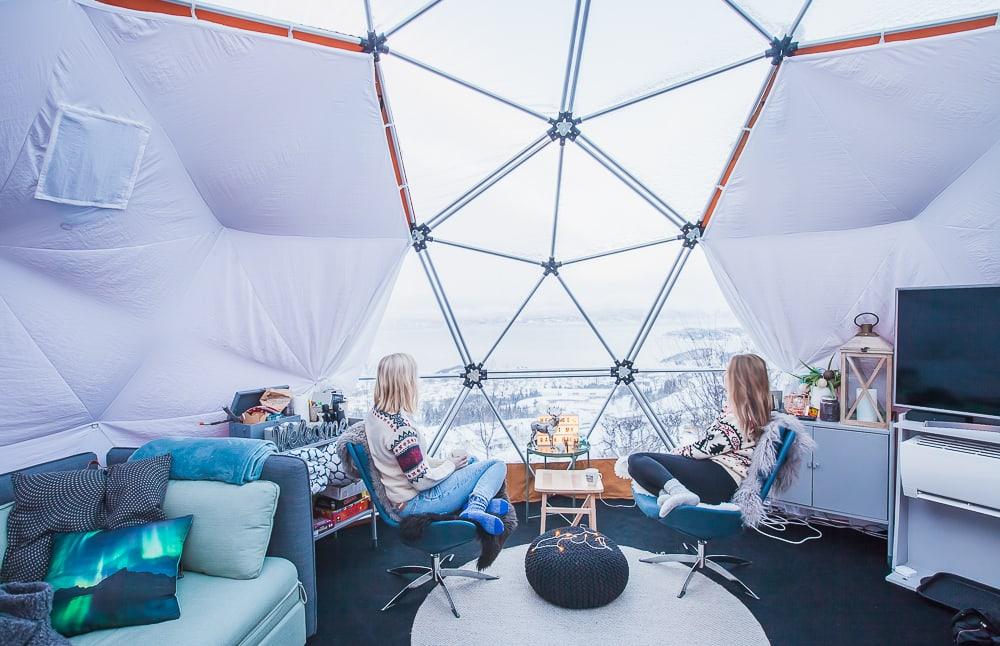 Arctic Dome in Narvik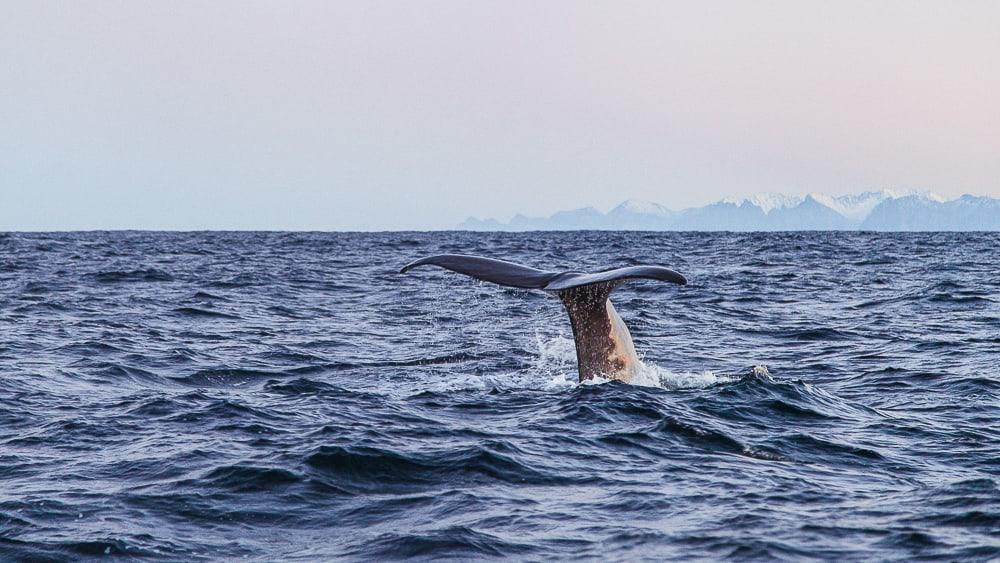 Åndenes, Vesterålen
Whale watching in Vesterålen was one of my favorite things I did this winter.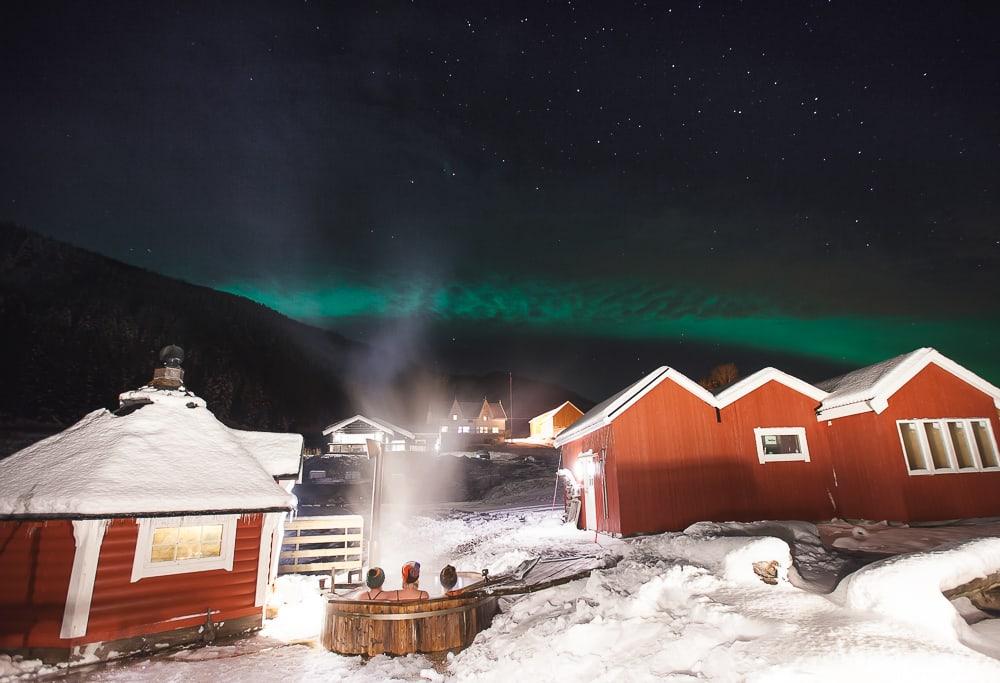 Dyrøy, Senja Region
This will forever be one of my favorite photos from Norway, because this will forever be one of my favorite experiences here. I first met my friends Viv and Catriona while we were all teaching English in Japan, and I love that so many years later we're all still friends, and I loved getting to introduce them to Northern Norway.
And what better way to experience the Arctic than soaking in a hot tub under the Northern Lights?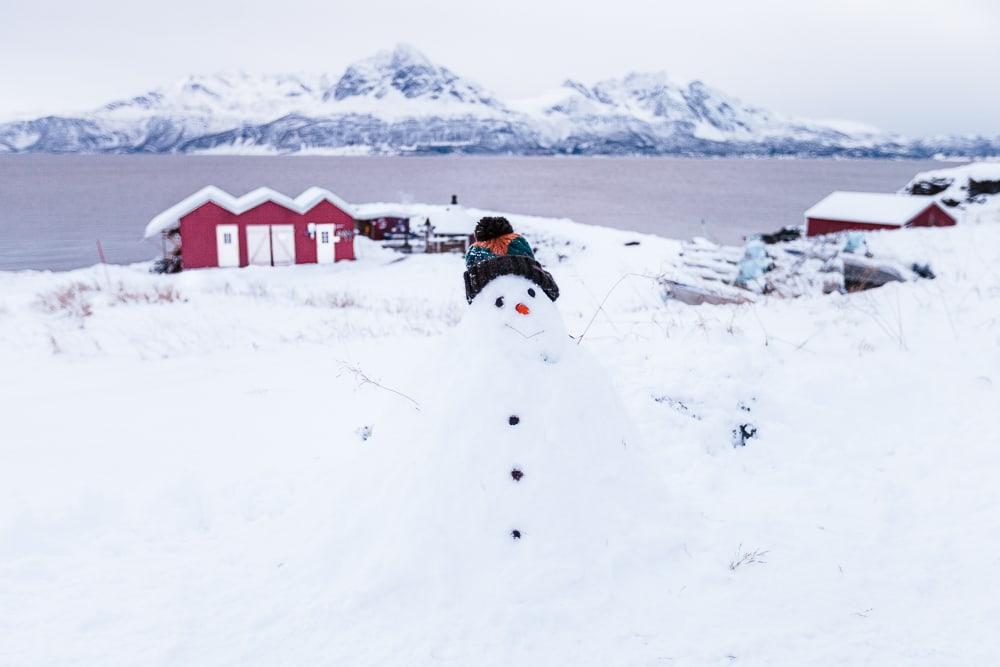 Dyrøy, Senja Region
This photo of Johnny the snowman makes my heart ache for Dyrøy.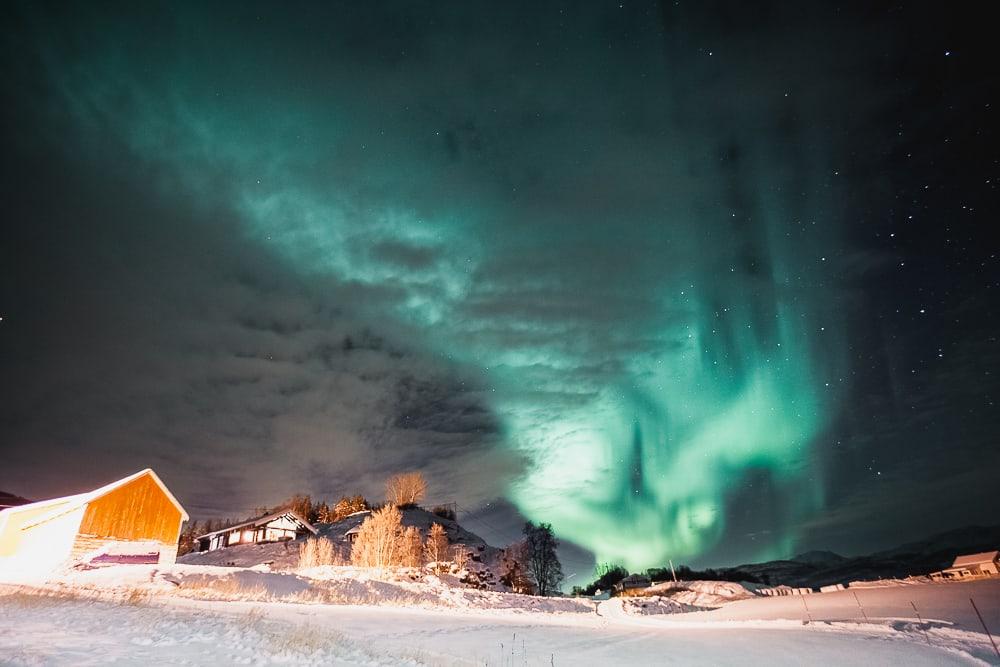 Dyrøy, Senja Region
Dyrøy is one of the best places I've watched the Northern Lights from, as there aren't any big mountains blocking the view of the sky (Norway has a lot of mountains).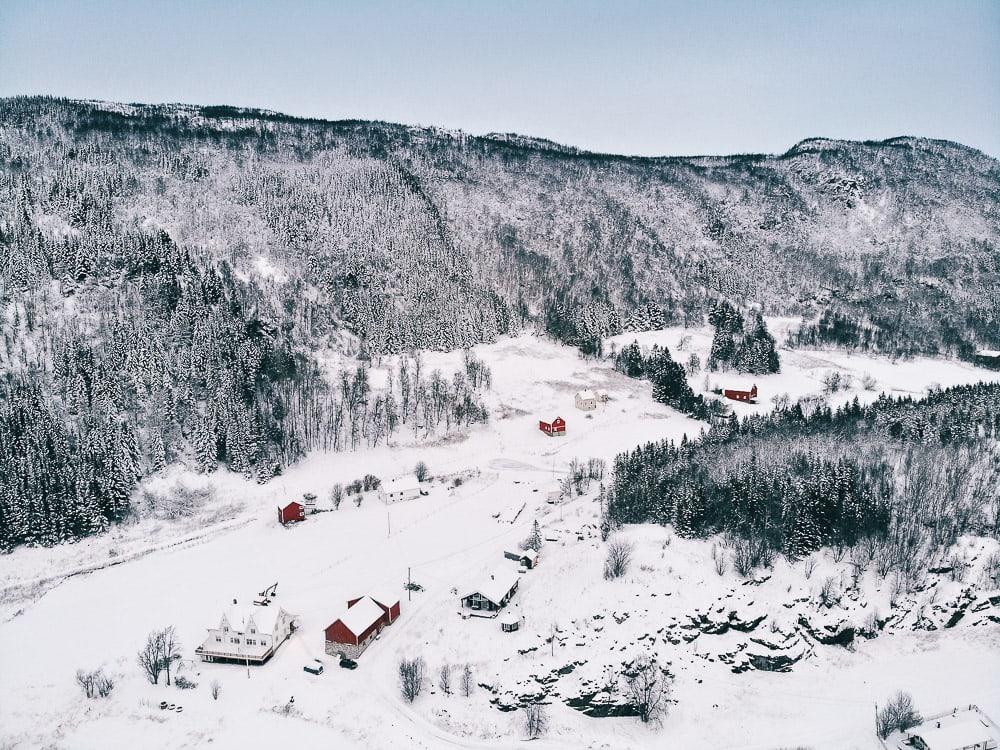 Dyrøy, Senja Region
One last one from Dyrøy, because Dyrøy.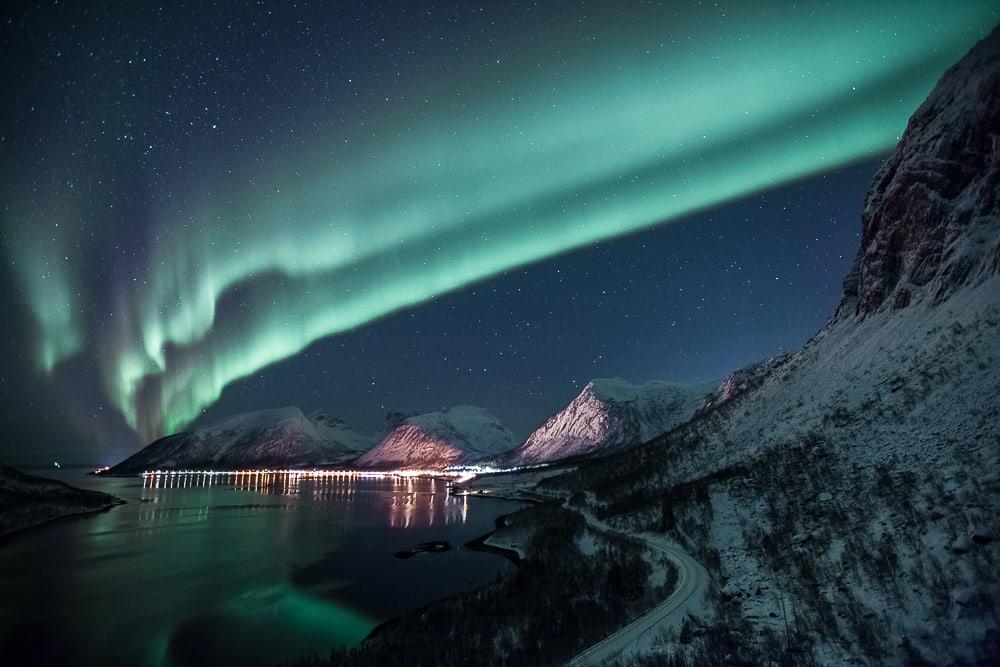 Bergsbotn, Senja
Senja is a stunning island, both during the day and when it's lit up by the Northern Lights at night.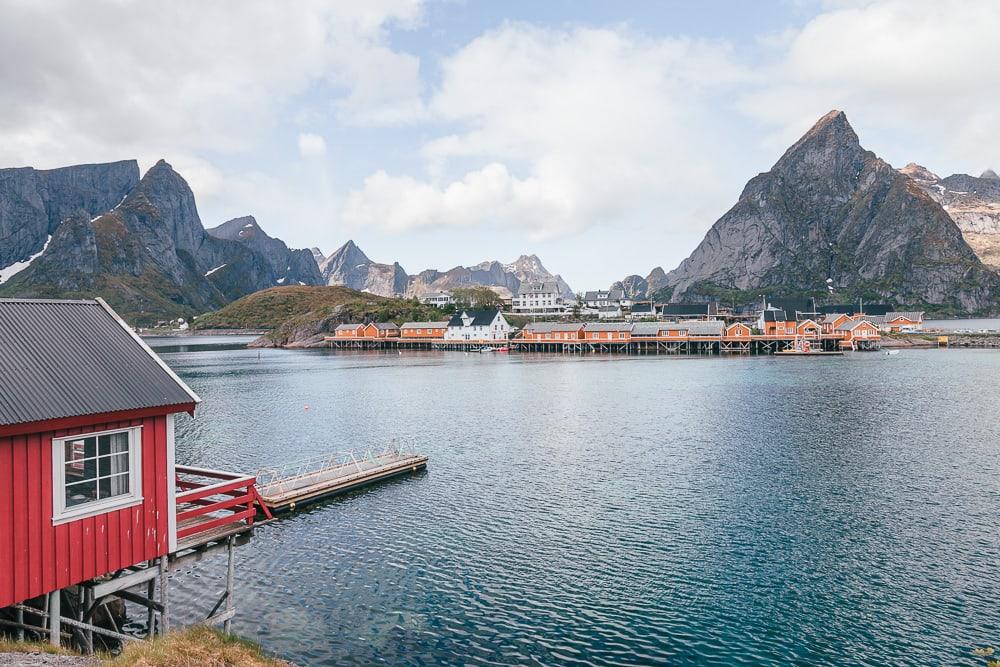 Sakrisøy, Lofoten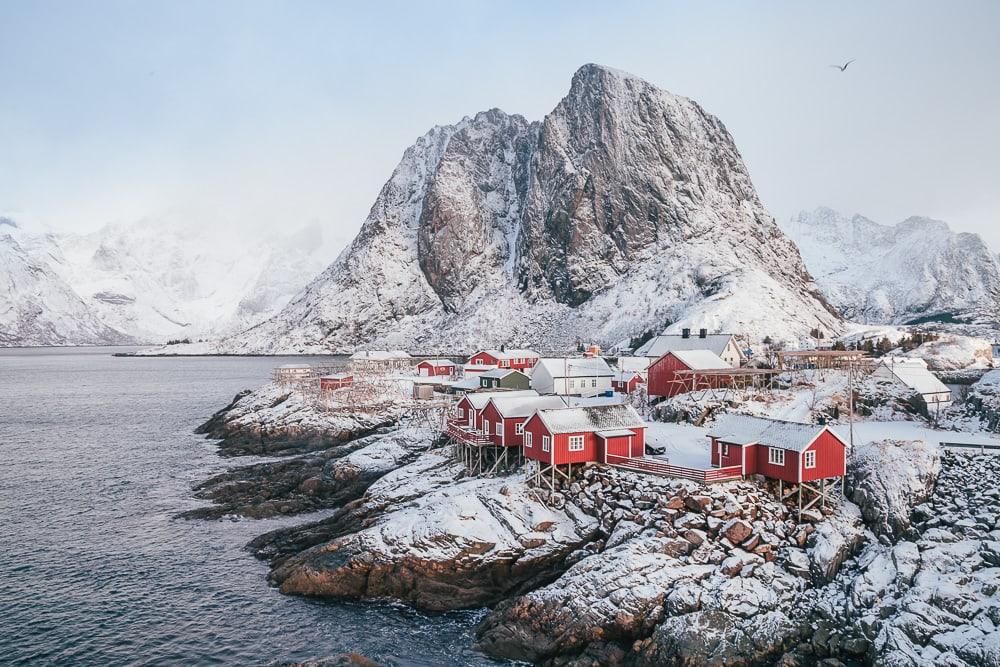 Hamnøy, Lofoten
I mean, it's only the most famous view in the Lofoten Islands.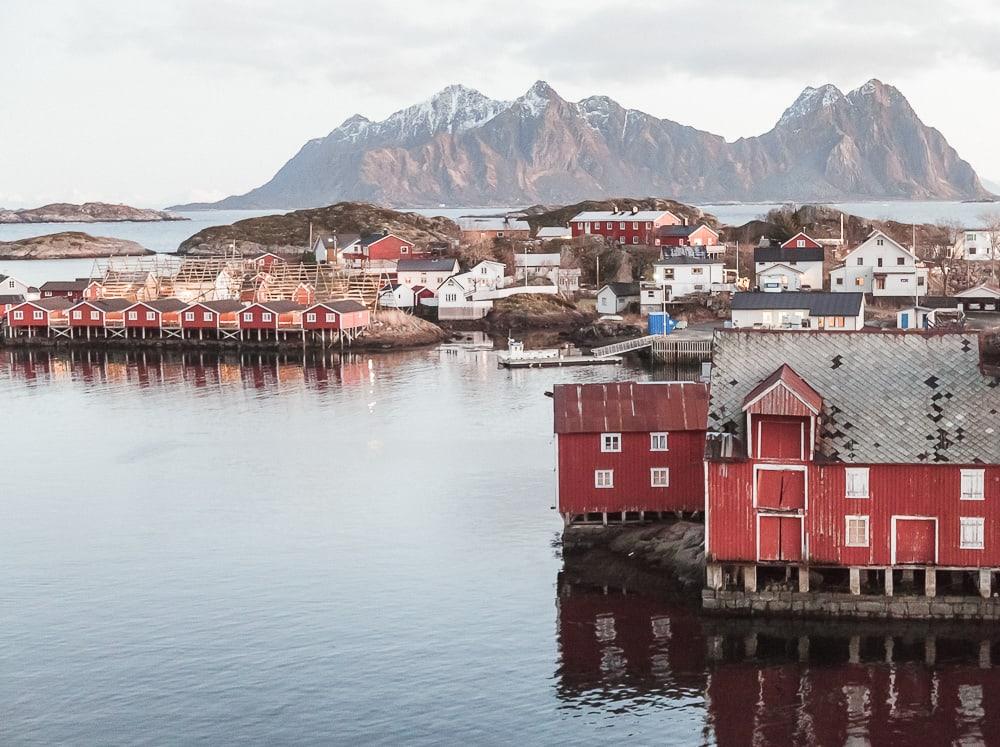 Svinøya, Lofoten
I used to think December would be a bad time to visit Lofoten as the sun doesn't rise, but it turned out to be a beautiful time to visit because the sky stayed sunset/sunrise pink all day (without the actual sun part).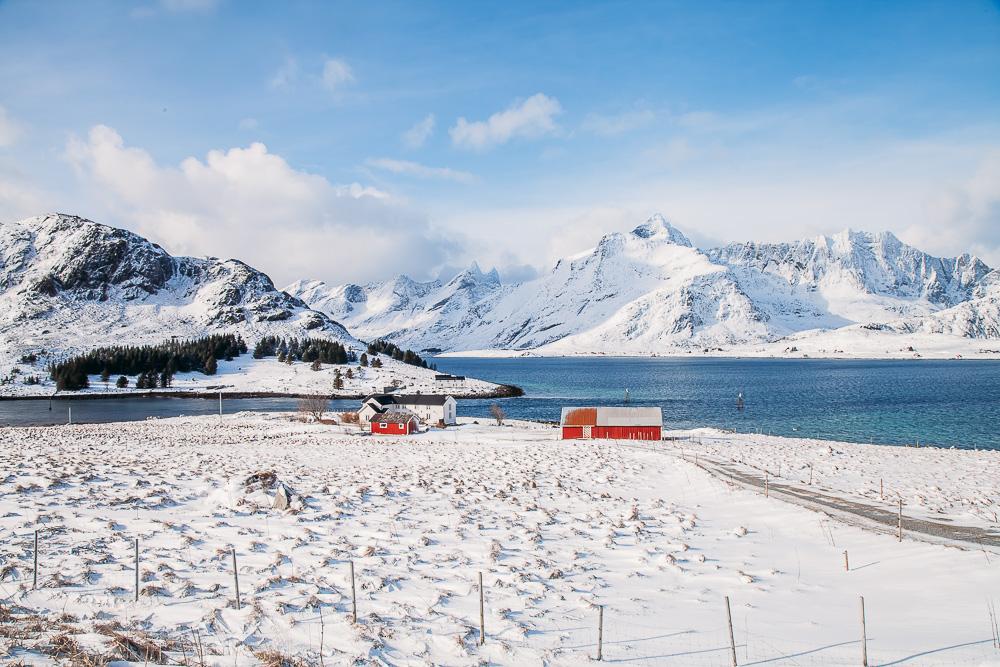 Lofoten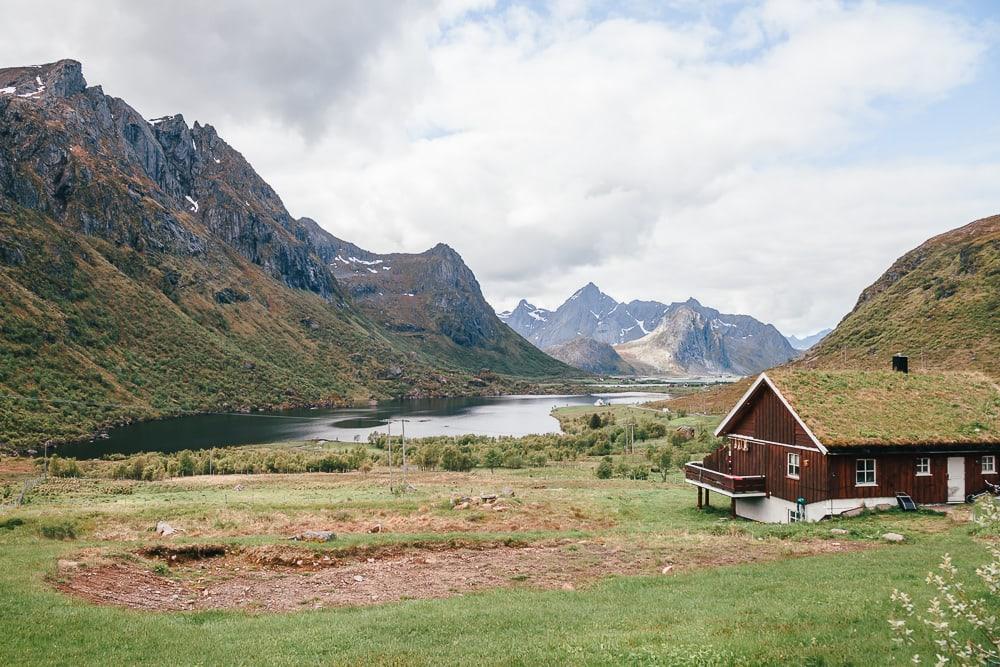 Lofoten
Sorry to whomever's home I'm putting on the Internet, but I mean, I'm not that sorry because you get to live here. (Also I'm assuming it's their holiday cabin, which I feel like makes me less of a creeper.)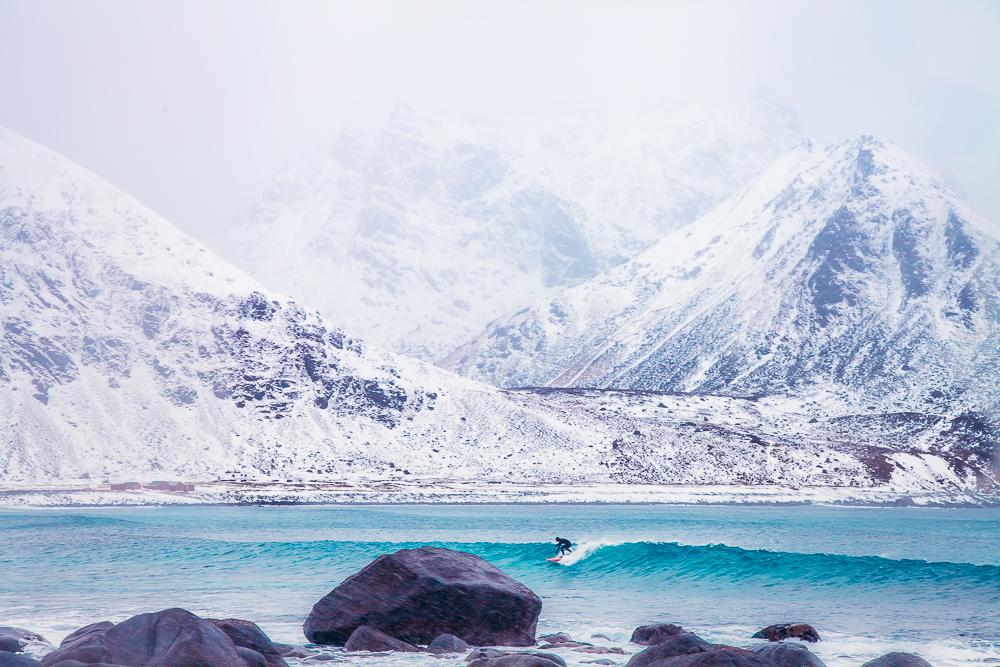 Unstad Beach, Lofoten
It's so crazy to me that people surf in the Arctic, much less in the Arctic in the winter! Unstad Beach actually even offers surf lessons (even for beginners) and I think this would be such a cool experience to have.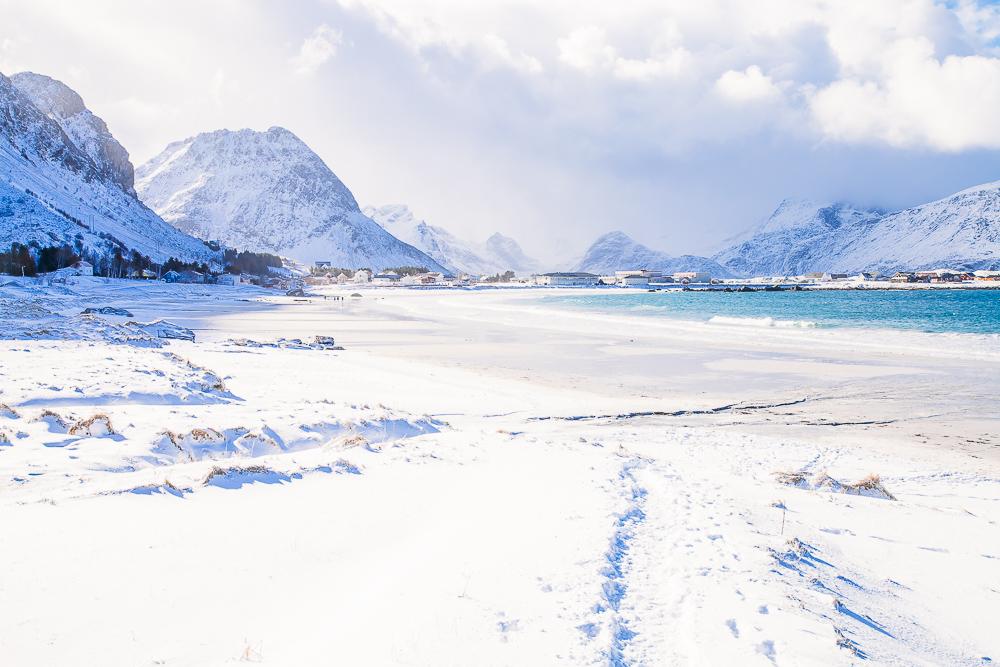 Ramberg Beach, Lofoten
I love a snowy beach! Though I've also been to Ramberg Beach in the summer and it is equally beautiful.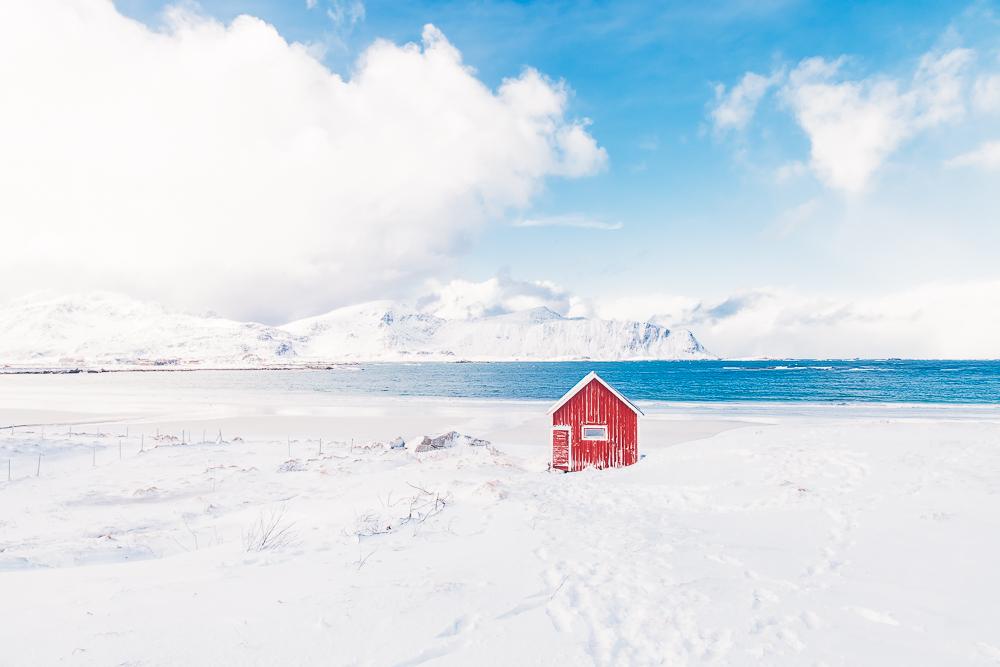 Ramberg Beach, Lofoten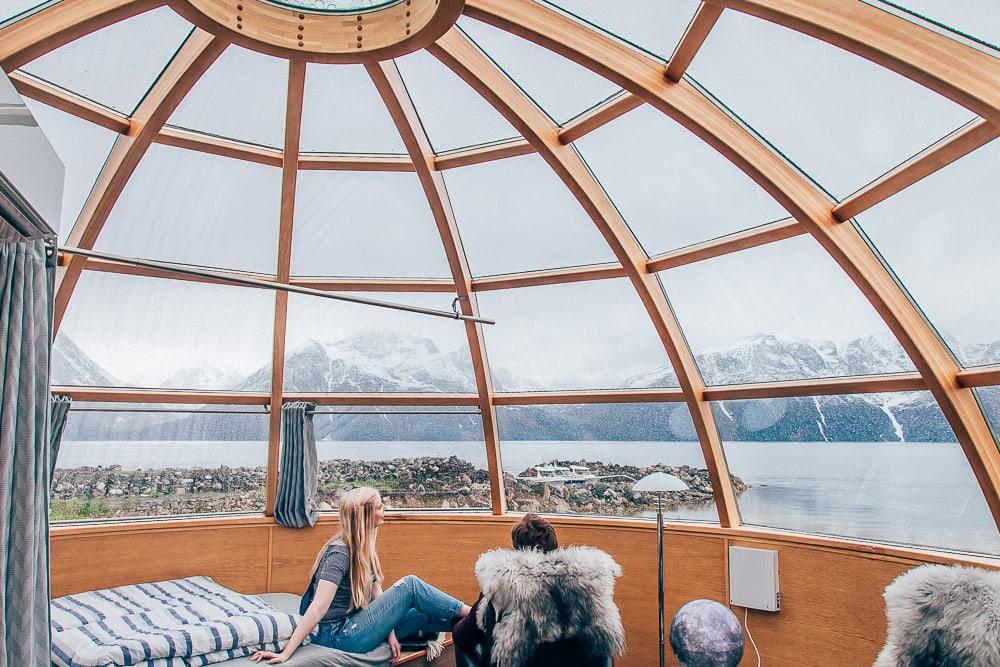 Lyngen North
When I think of glass igloos I think of watching the northern lights in the winter, but wow was it magically staying in a glass igloo in Lyngen in the summertime.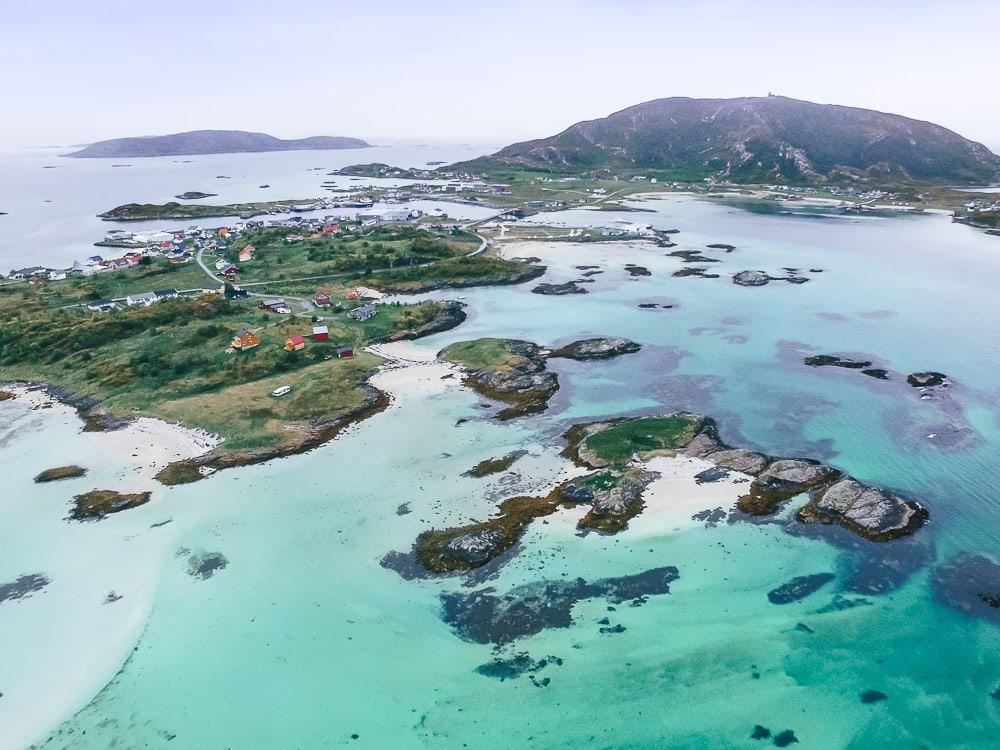 Sommarøy, Troms
Arctic or Caribbean?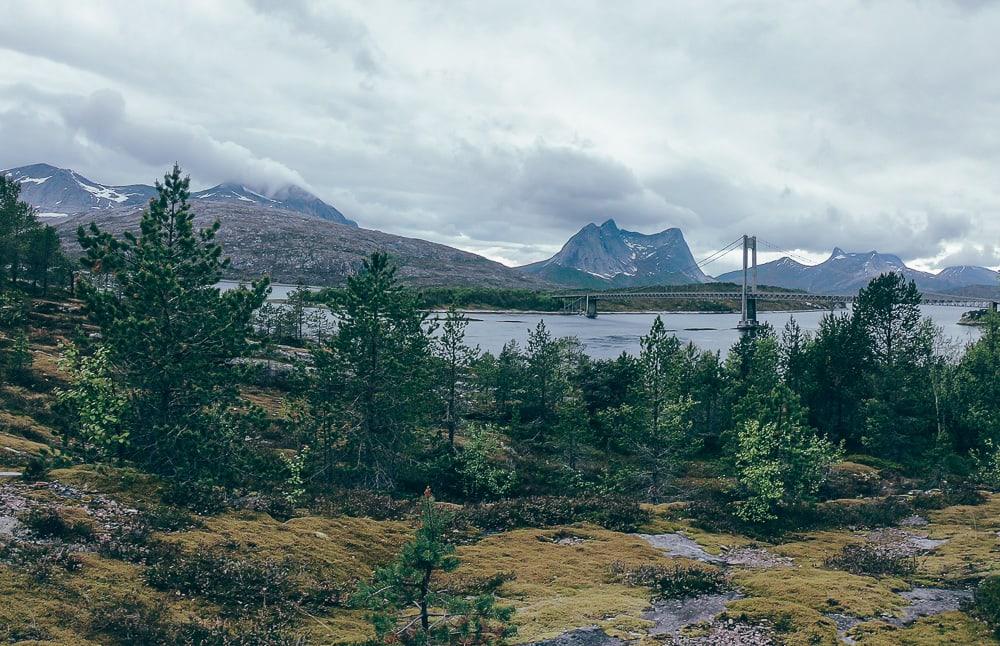 Kjerringstraumen Bridge Efjord
It's right around this bridge outside of Narvik that the landscape really starts to look arctic. The mountains become more jagged, while the trees get smaller and more shrub-like.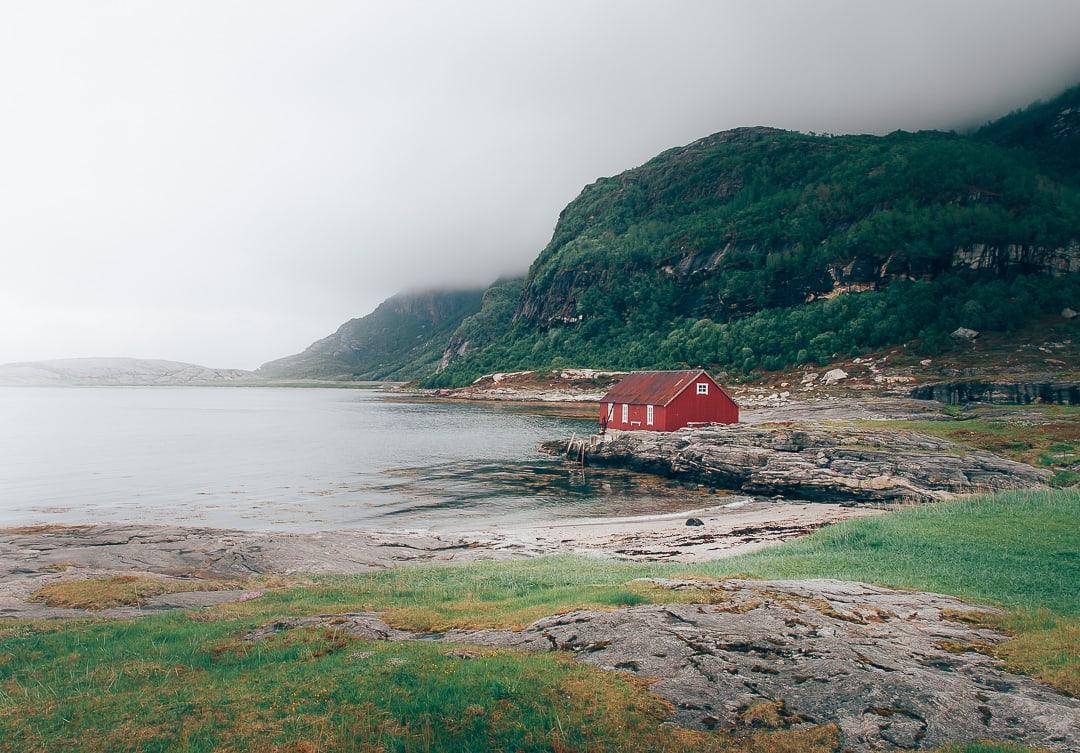 Mjelle, Bodø
I love that Norwegian cities all have easy access to the most beautiful nature. Would you believe that this secluded beach is just a short drive from the Bodø city center?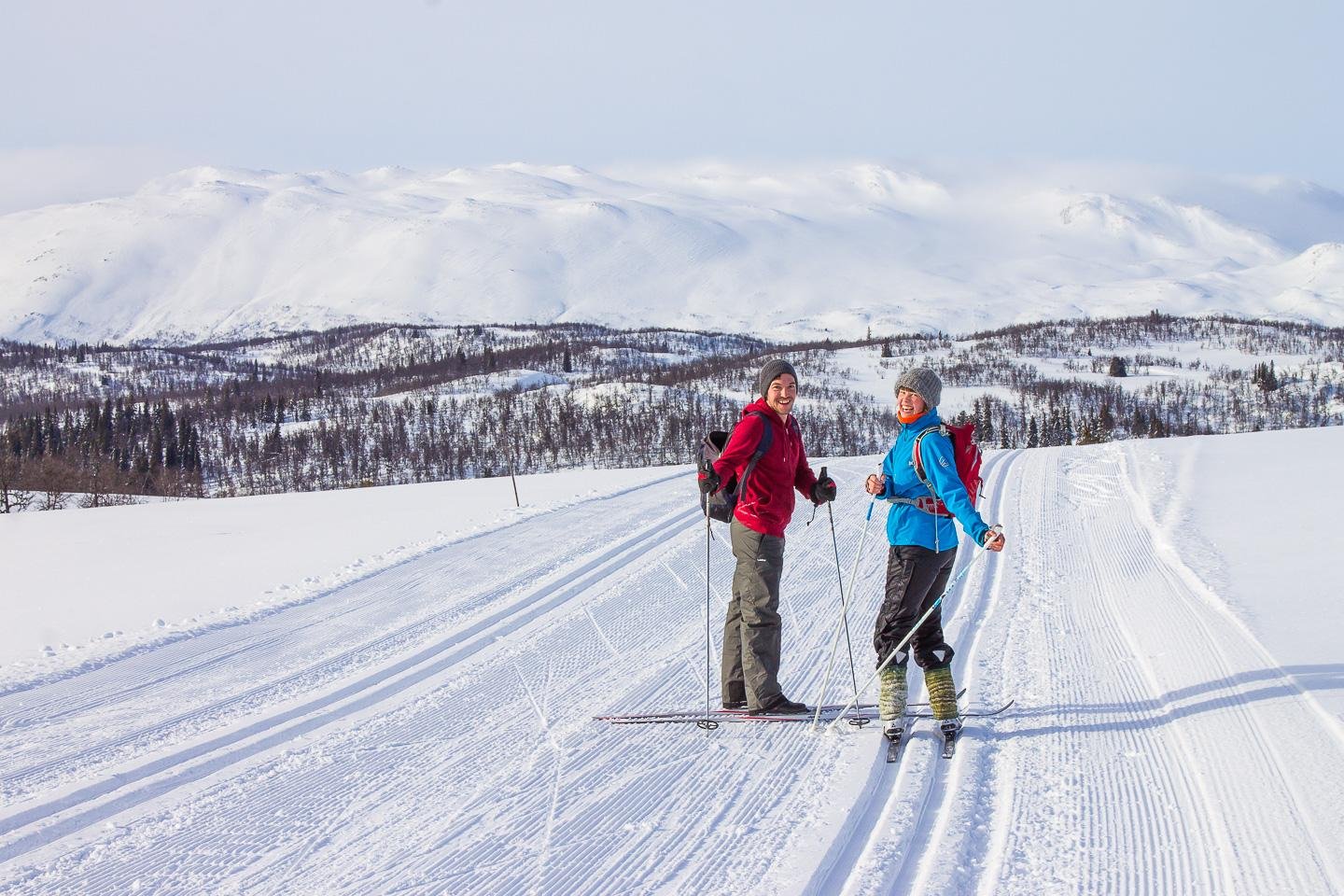 Rauland, Telemark
Does it get more Norwegian?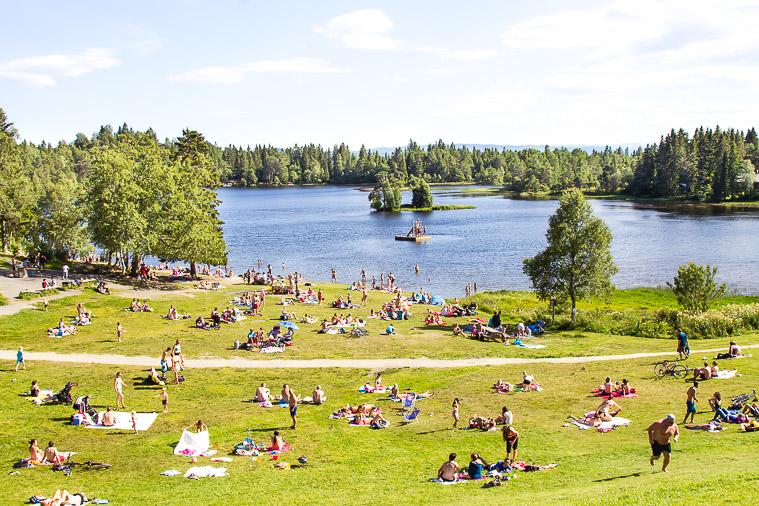 Lian Lake, Trondheim
Summer in Trondheim is bliss.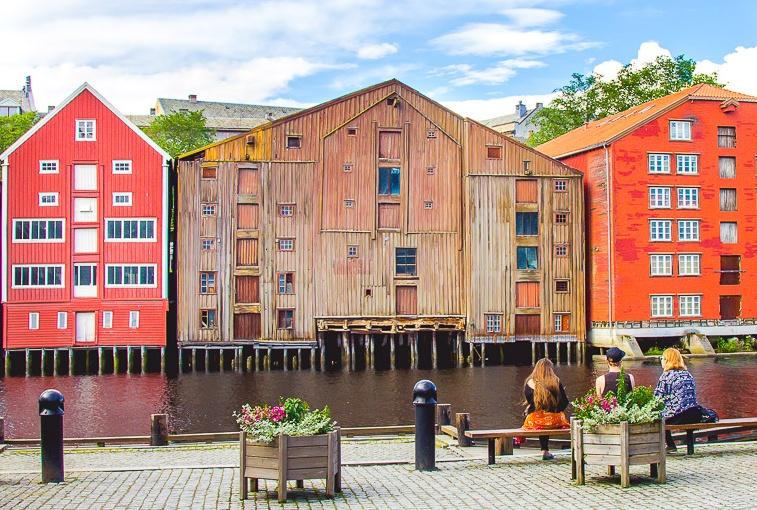 Bakklandet, Trondheim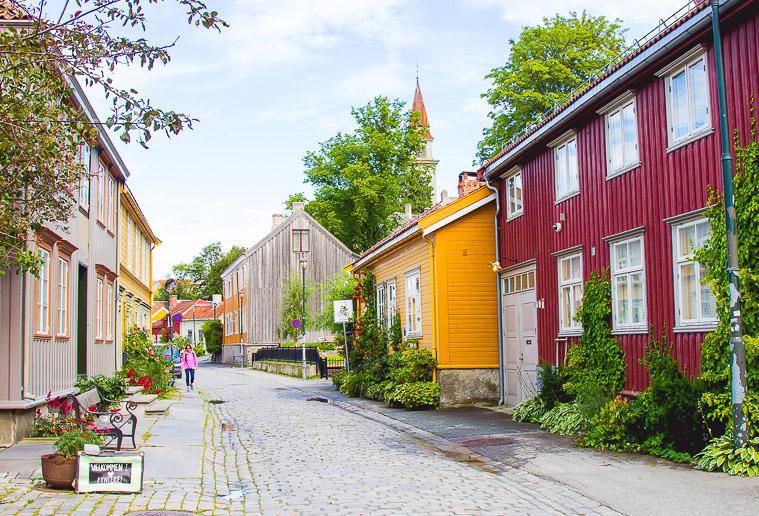 Bakklandet, Trondheim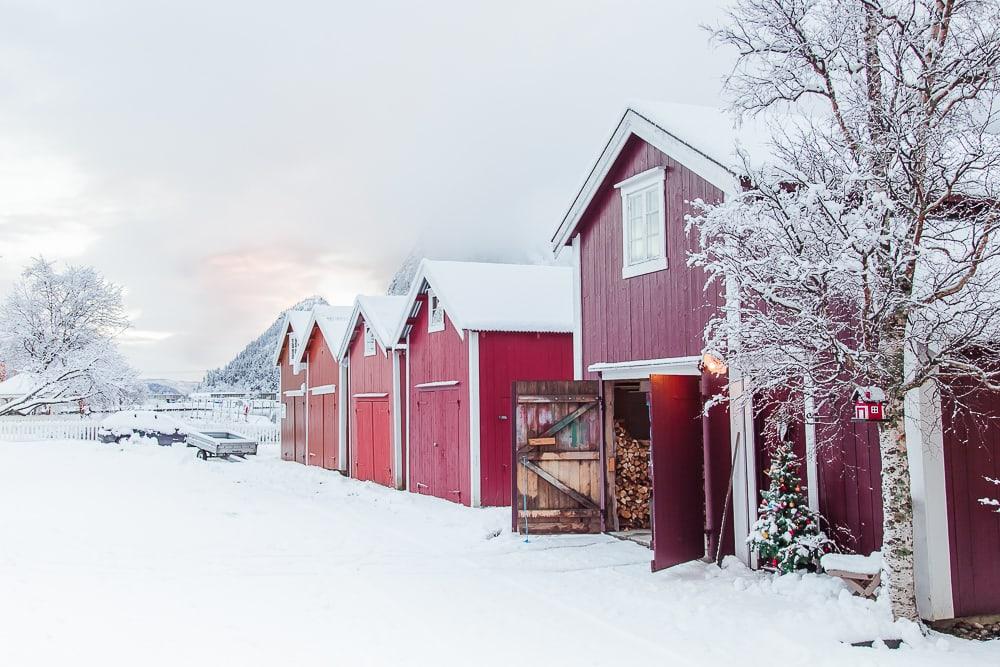 Mosjøen, Norway
This photo makes me lol because when I posted it on Instagram someone commented saying that this was their garage. Only in Norway would a garage look this charming.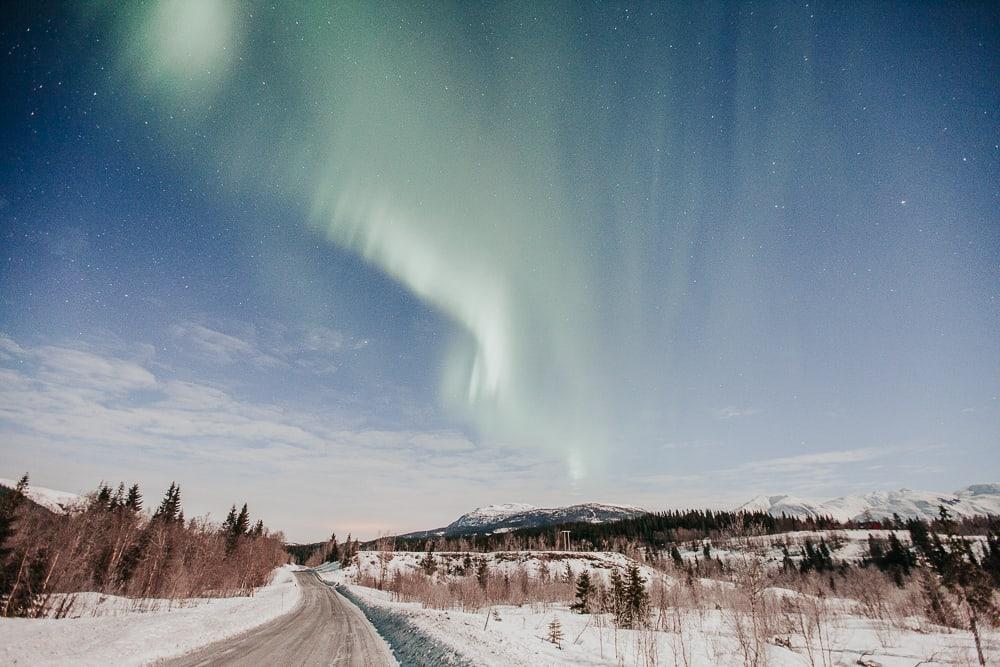 Mosjøen, Norway
People often try to avoid the full moon when planning trips to see the northern lights, but I actually love how you can see the snowy landscape and the aurora looks softer under a full moon.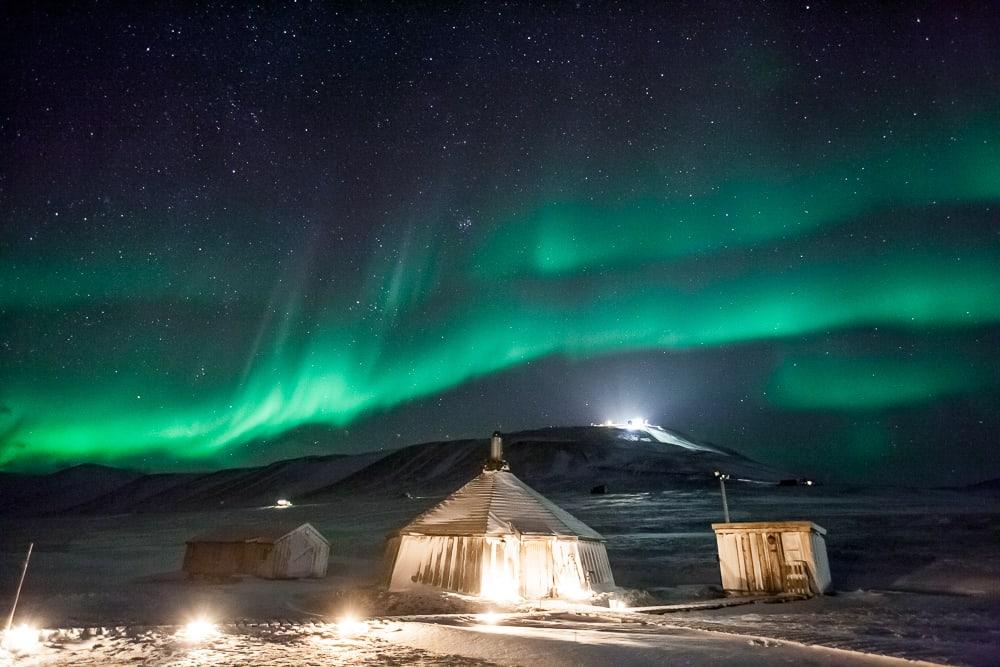 Svalbard, Norway
Speaking of the northern lights, one of my favorite winter trips in Norway was visiting Svalbard in December under 24 hour darkness during the polar night. It was so dark that we saw northern lights both at night and in the middle of the day!