This time last year Catriona and I were in Krakow and she was telling me how much fun she and our friend Viv had just had at the Christmas market in Prague and I was like, you know where else has great Christmas markets, NORTHERN NORWAY!
Fast forward eleven months and Catriona and Viv were booking flights to Tromsø, while I planned an epic winter weekend on the nearby islands of Senja and Dyrøy. And no, this weekend didn't actually feature any Christmas markets, because I'm the worst friend.
But it did feature a lot of (in my opinion much more fun) winter adventures!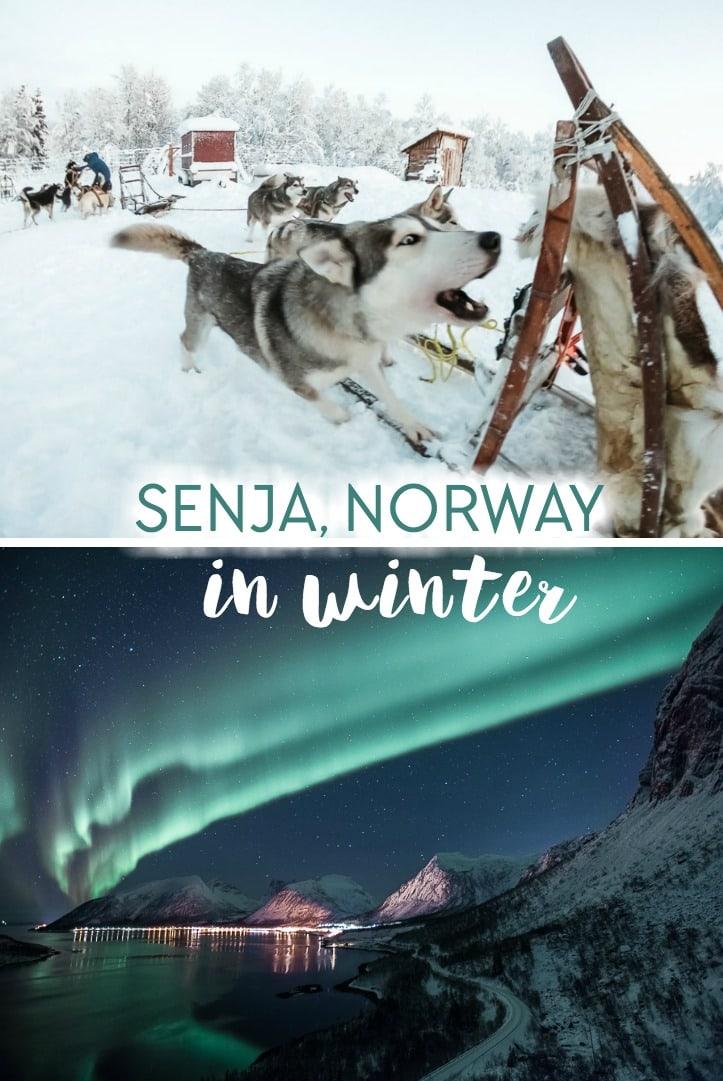 We all arrived in Tromsø in the evening and then drove straight to Senja. Though we did pull over a few times to get out and watch the crazy Northern Lights display that was welcoming Viv and Catriona to Northern Norway.
On Senja we stayed at Norwegian Wild, which is on the south side of the island. Most of Senja's famous sites are all in the north, while the south feels quiet and untouched. But there's also way more snow there, so it's perfect for a winter trip. Plus the accommodation is pretty cool: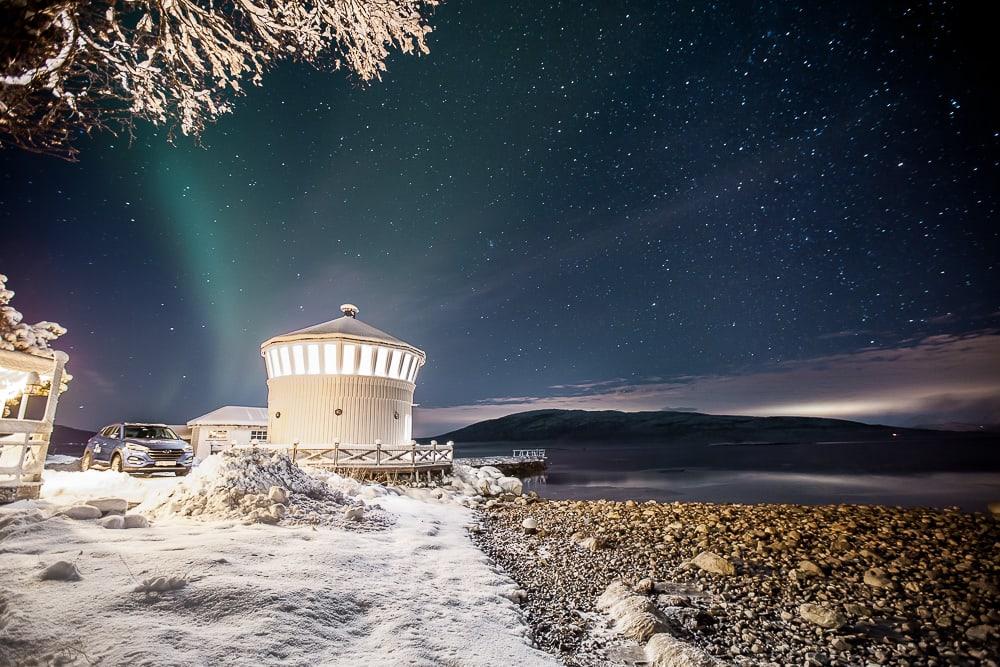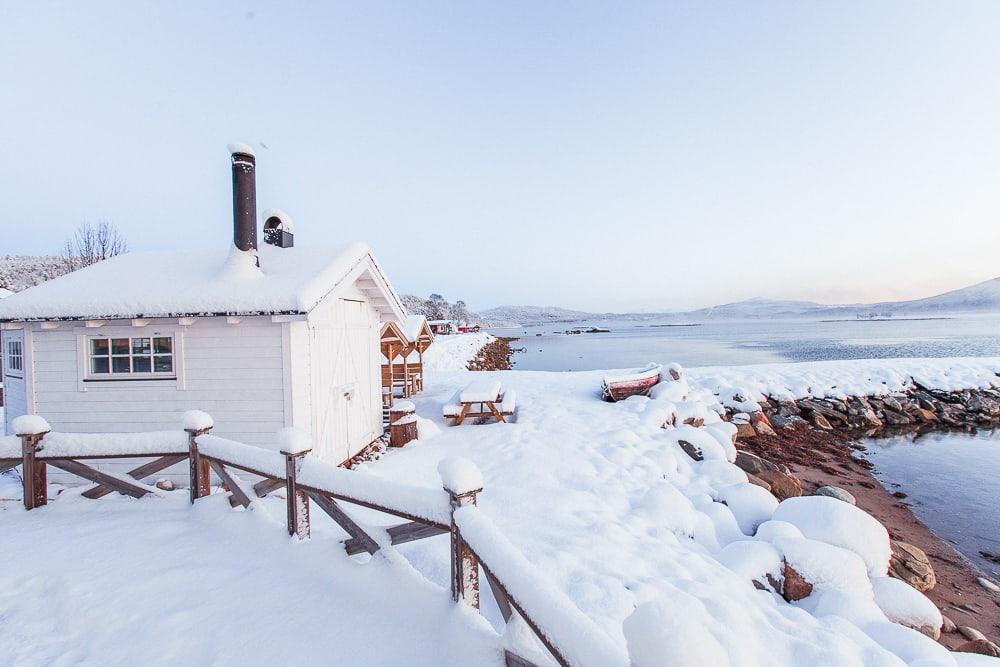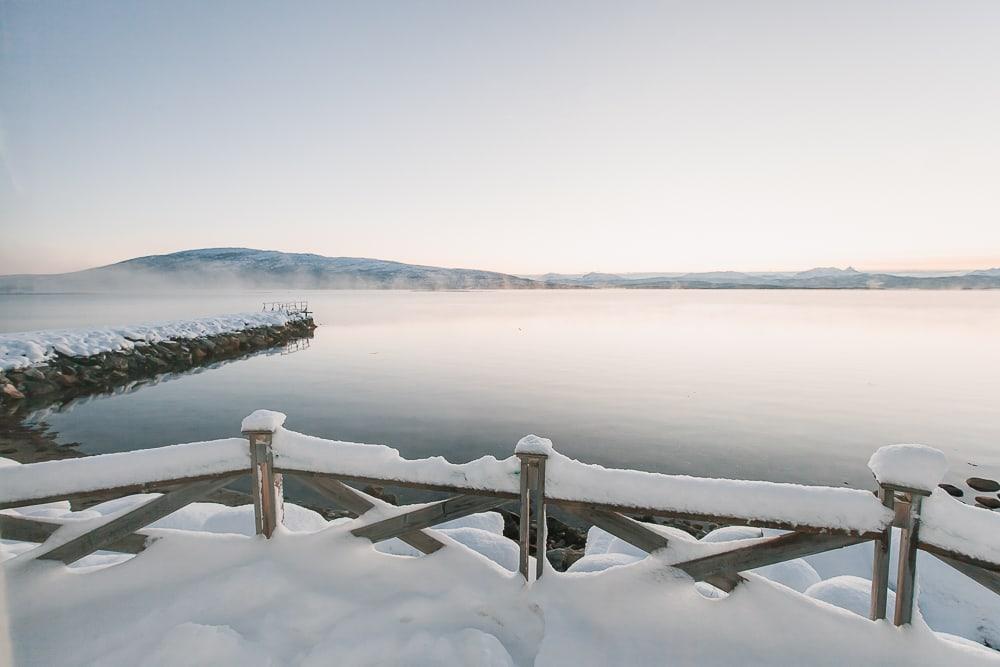 Norwegian Wild is a big property on the seaside with lots of different accommodation options, including year-round camping and little cabins, but if you want a special experience, definitely book the lighthouse.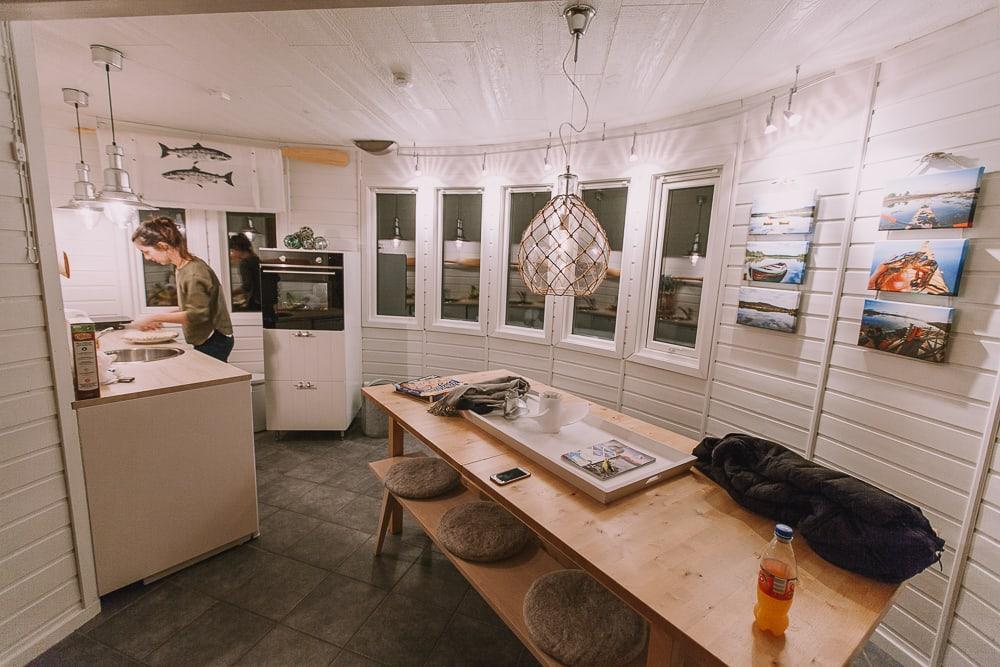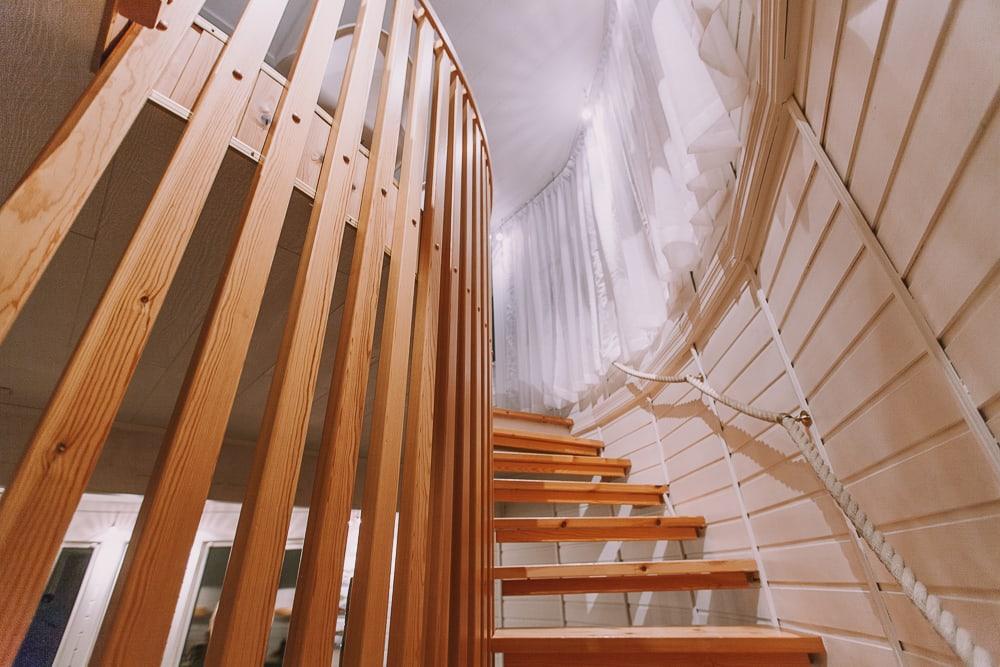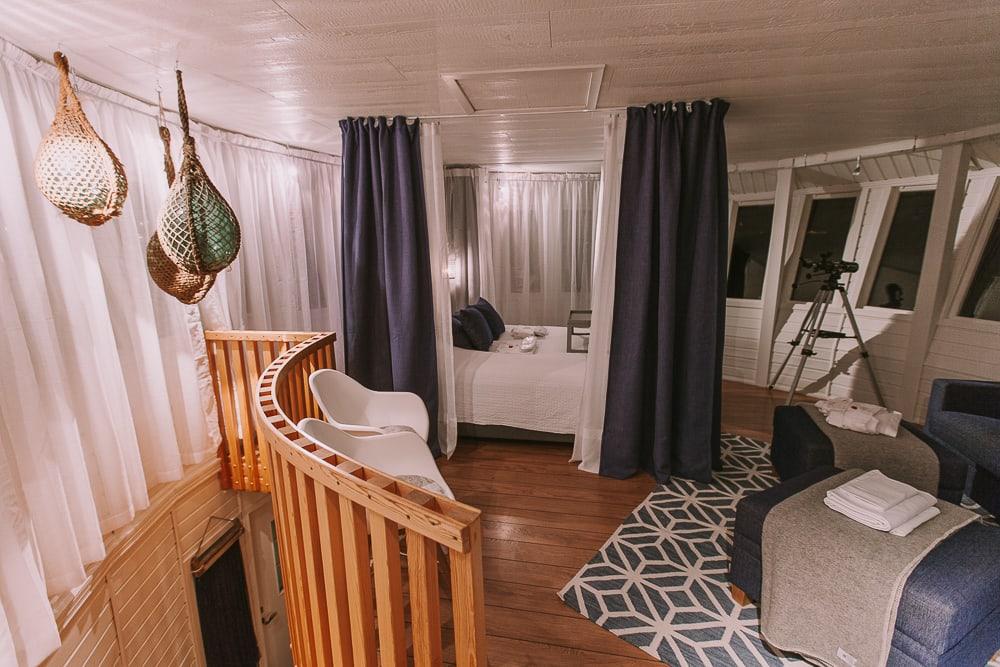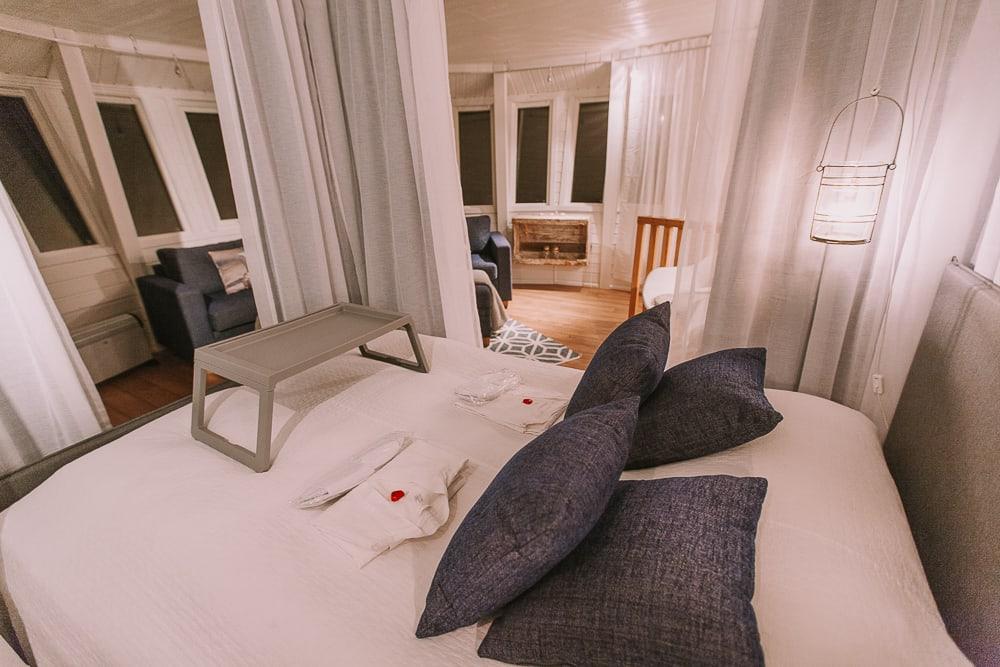 The lighthouse was the perfect place for our weekend slumber party – we even had breakfast in bed together on the last morning – and I imagine it would also make for a lovely romantic getaway if you're coming as a couple.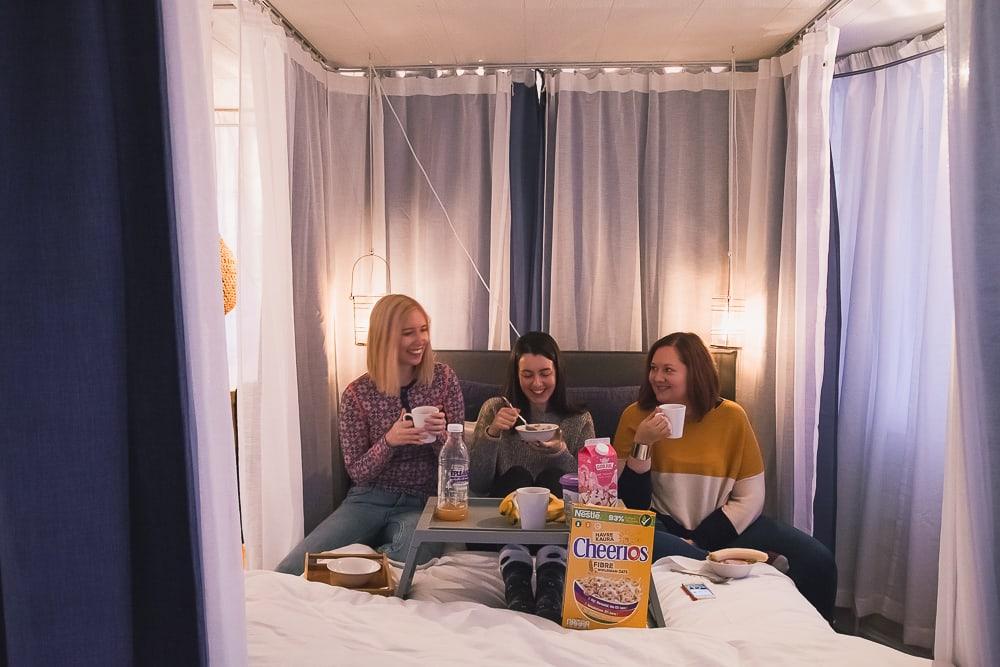 Plus, there's no better place to watch for the Northern Lights than the top of a lighthouse, I mean right?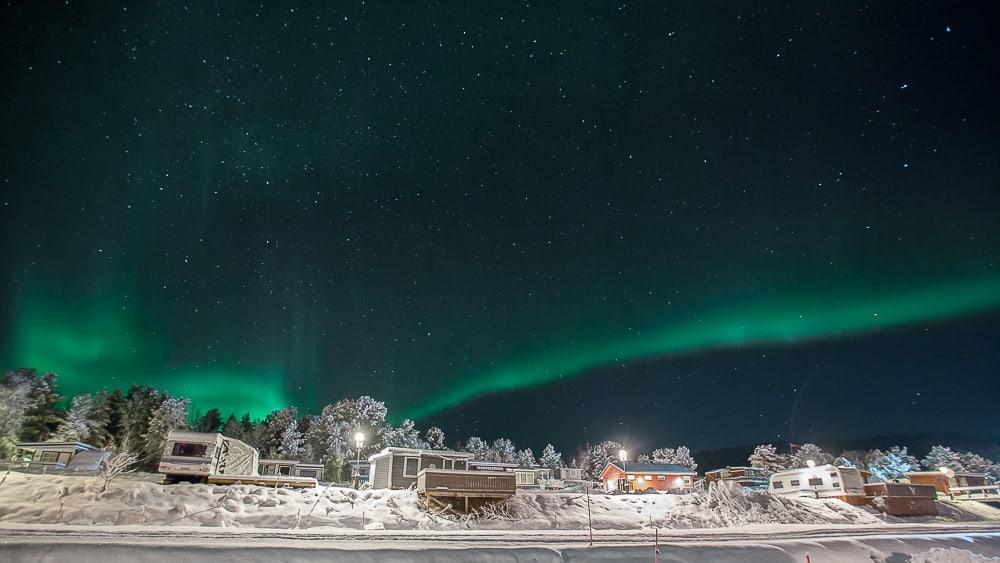 And then the next morning we headed down the road to Senja Husky Adventure for, you guessed it, a husky adventure!
We were on Senja at the start of December, which is early in the winter season so we weren't sure if there would actually be enough snow for husky sledding yet, in which case we planned on just visiting with the huskies instead. But luckily for us Senja had just gotten a fresh coat of snow earlier in the week, and this was the first day of the winter reaching below -10 degrees C, so the huskies were so excited for a run.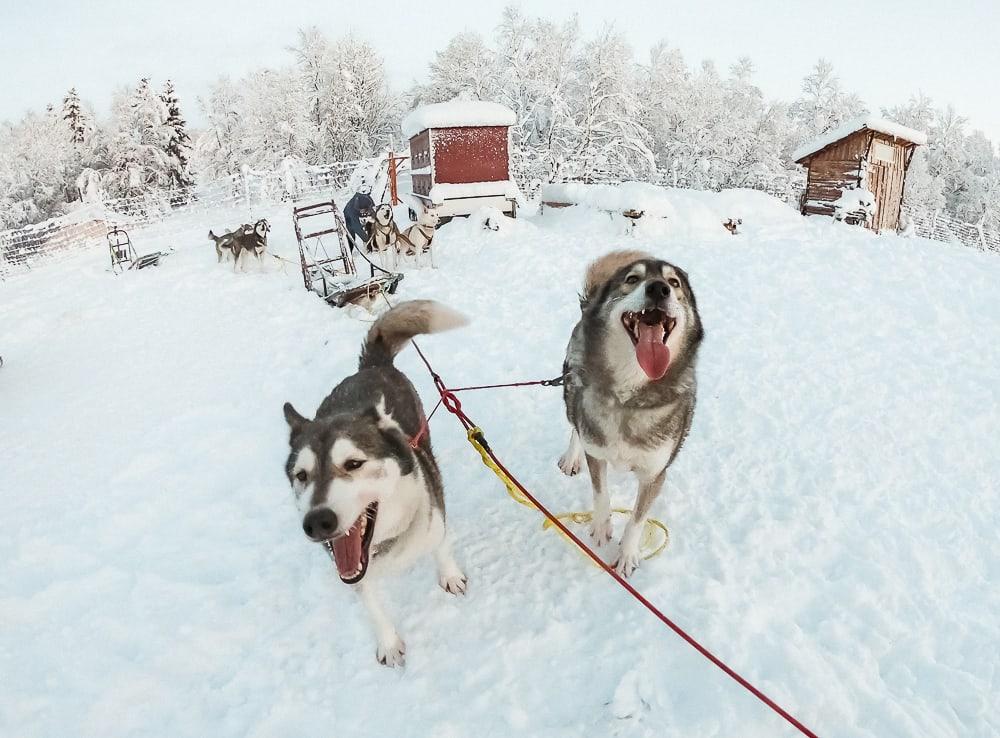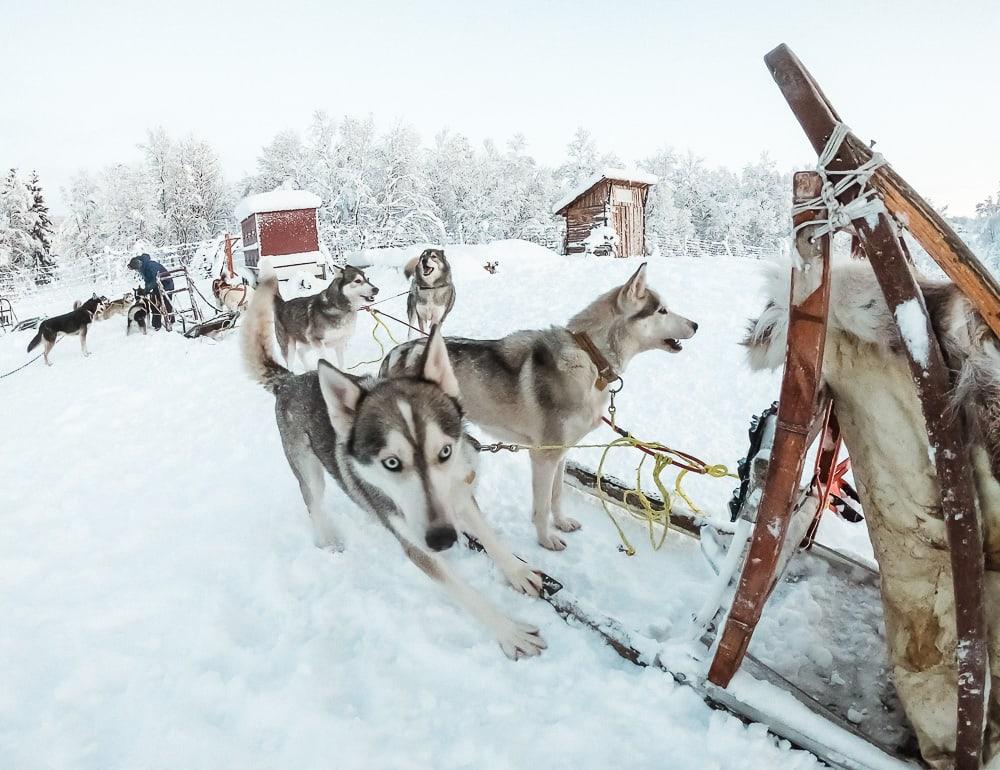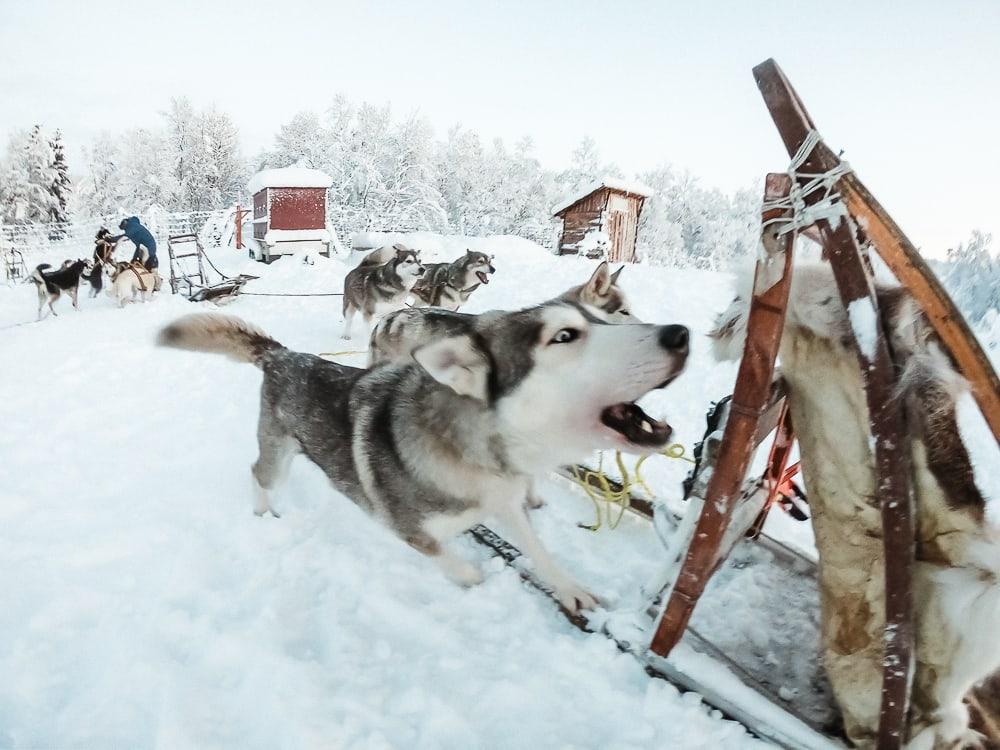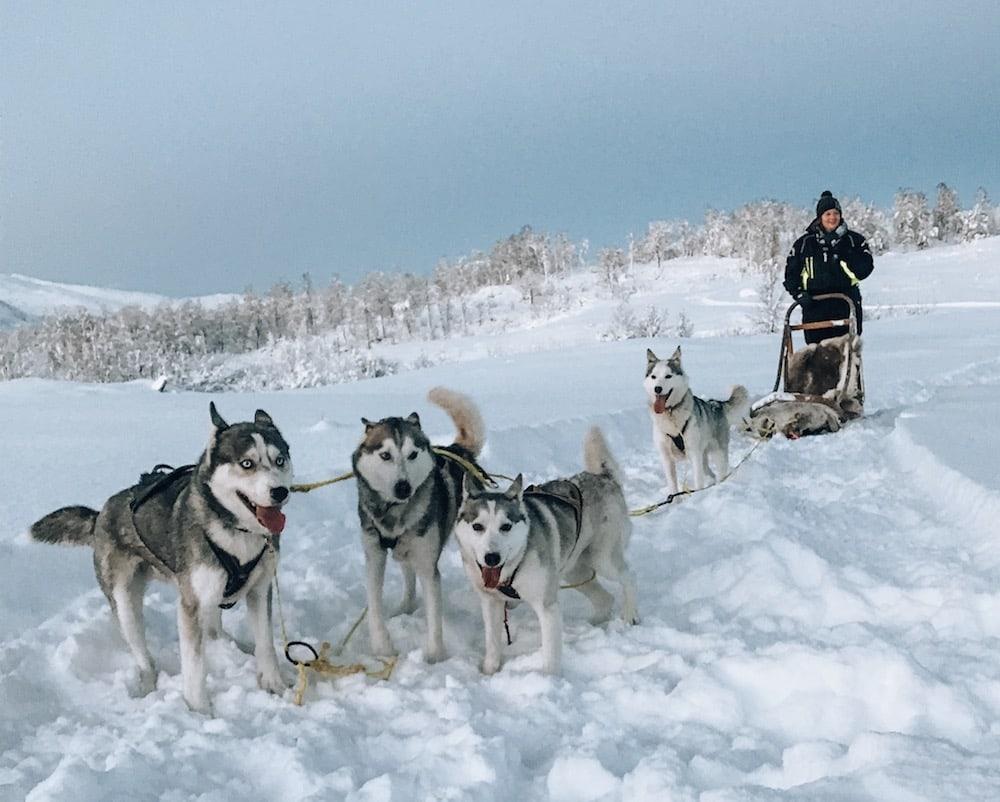 This was actually my first time husky sledding, and to be honest I had always been a little wary of it, as with any tourist activities involving animals. But everyone I know who's been husky sledding assured me that the huskies love it, and visiting Holmen Husky in Alta this summer helped convince me that actually, huskies probably enjoy this life a whole lot more than most pets who are stuck home alone all day with just a short evening walk to look forward to.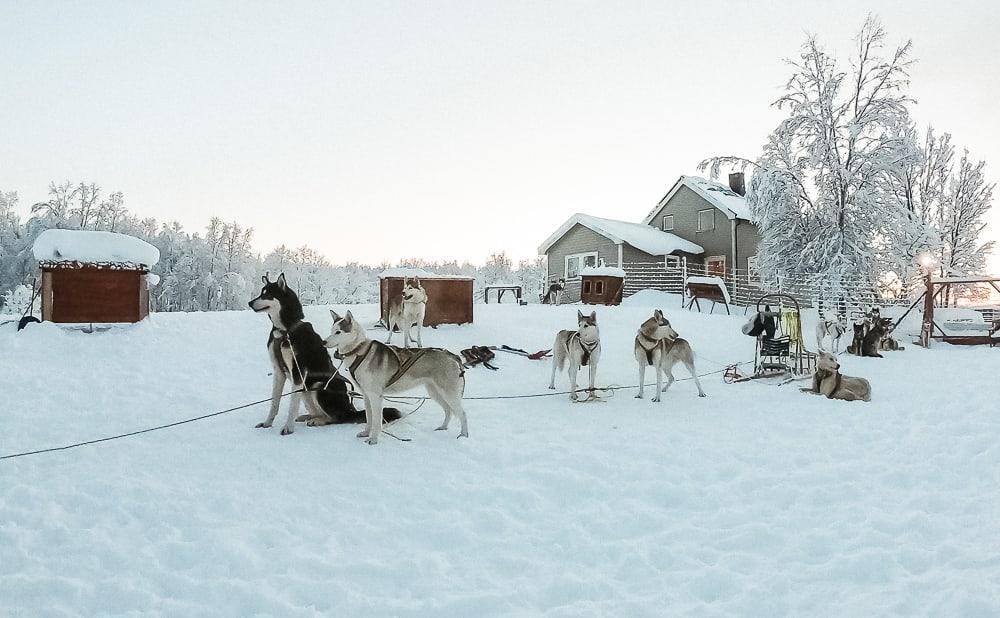 But what I really loved about Senja Husky Adventure was how small and personal it was. A lot of companies around the more touristy areas of Norway are so big and usually staffed by foreigners, while Senja Husky Adventure is run by the sweetest Norwegian couple. They clearly love each and every husky, and each night they'll bring a different husky inside to sleep with the family.
The sledding itself was so much fun, and actually a lot less scary than I had feared. It's fairly easy to control the speed so you don't go too fast if you don't want to, and on some of the hills we'd run with the huskies so it really felt like team work. We were provided with snowsuits, gloves, and boots, plus we were running around so much that we didn't get cold, even with a few spills in the snow.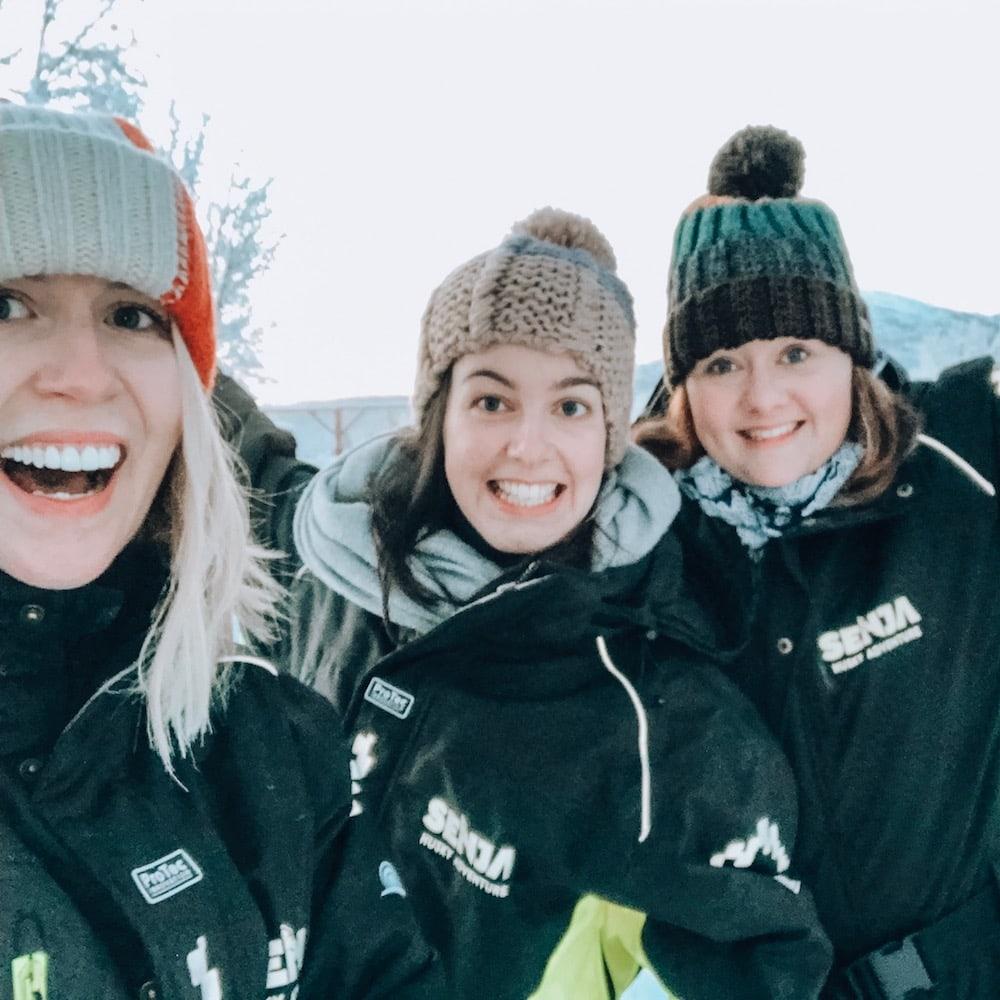 The sledding itself probably took around an hour, and the course we went along was super pretty, especially with all the fresh snow. It was such a fun way to see a bit more of Senja, and it was funny to see how comfortable we all were with the huskies by the end of it, whereas at first I think we were all a bit nervous.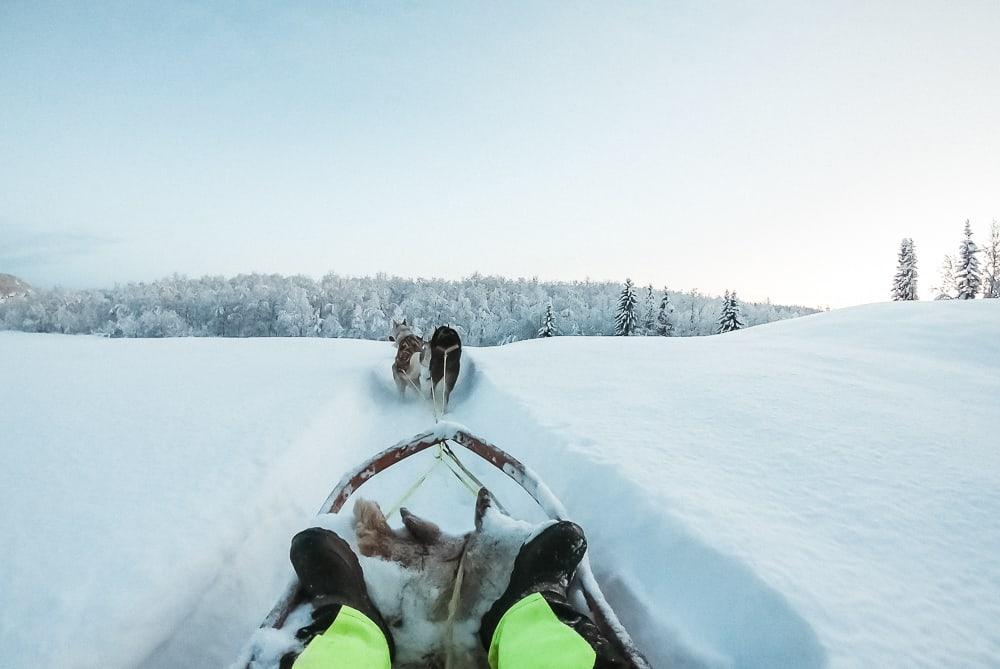 After sledding we warmed up in a lavvo with some gløgg and learned more about life on Senja with the huskies.
Husky sledding was definitely the highlight of our time on Senja, and now I can't wait for another chance to spend an afternoon with huskies.
Now, you may be wondering how we did this all in the dark, as the sun doesn't rise over Senja in December. But even without the sun we still had a good three or maybe even four hours of daylight. Though apparently Johnny also offers husky sledding at night, which also sounds super fun – especially if the Northern Lights come out.
Speaking of the Northern Lights, after our husky adventure we decided to take a little road trip to some of Senja's viewpoints in hopes of seeing the aurora. If you're wondering where to see the Northern Lights on Senja, probably the two best views we had of the Northern Lights were at Tungeneset and Bergsbotn.
These are both viewpoints on the side of the road with big parking lots where we could watch the lights (and wait in the car for the lights to get stronger), so we didn't need to scramble over slippery rocks in the darkness or anything.
Northern Lights at Tungeneset, Senja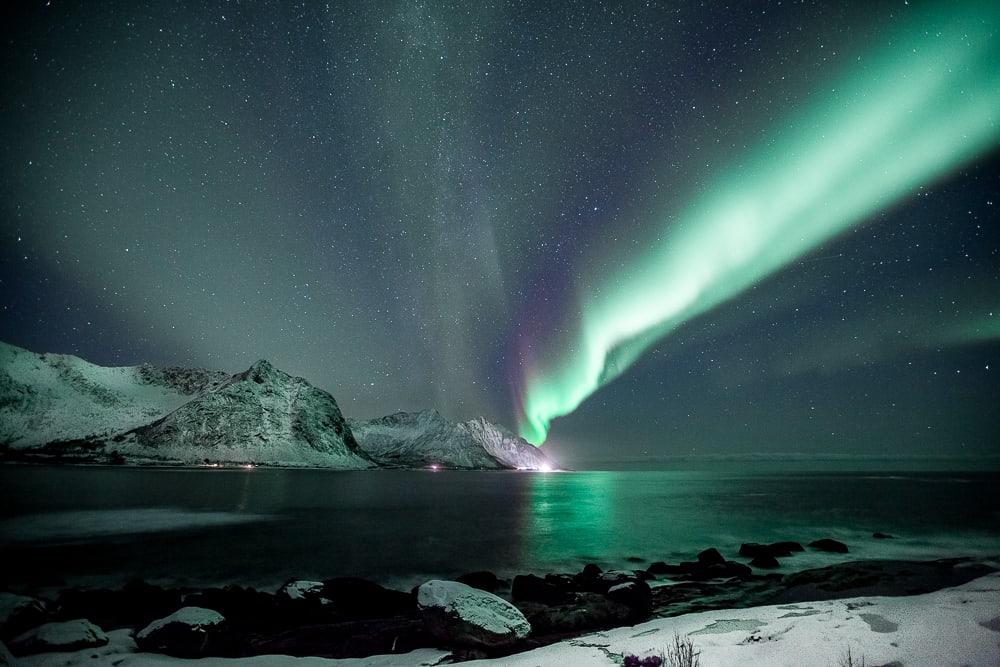 Northern Lights at Bergsbotn, Senja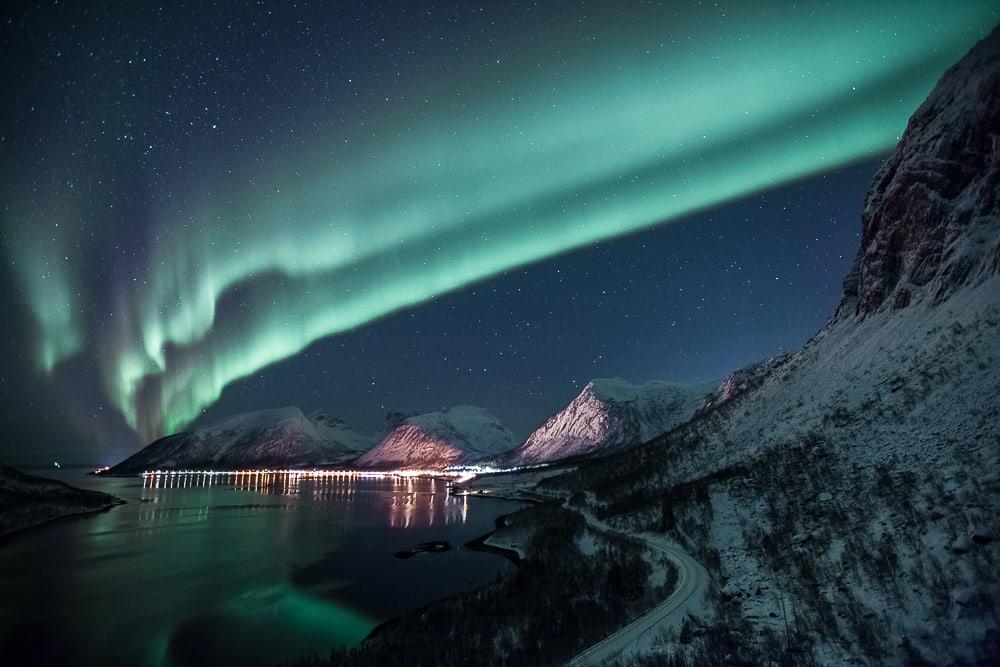 Though actually I think the best Northern Lights we saw on Senja were right from our Lighthouse at Norwegian Wild.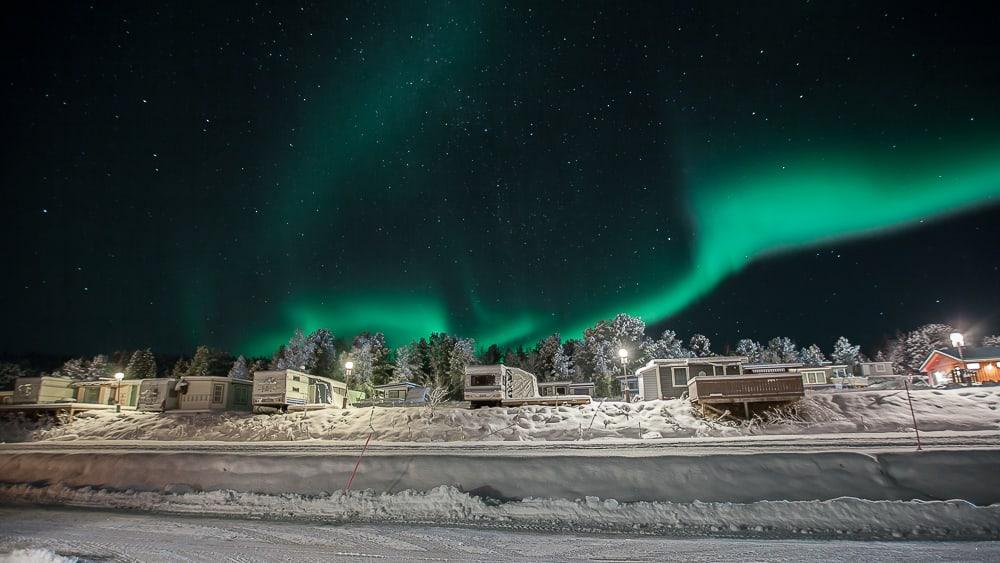 The next day we headed to Dyrøy, where we would spend the next two nights, but first we took advantage of the few hours of daylight to see a bit more of Senja.
We took the same route we had used the night before to chase the Northern Lights, which is one of Norway's national tourist routes, but this time we could actually see all of the amazing mountains surrounding us. Senja really is a stunner.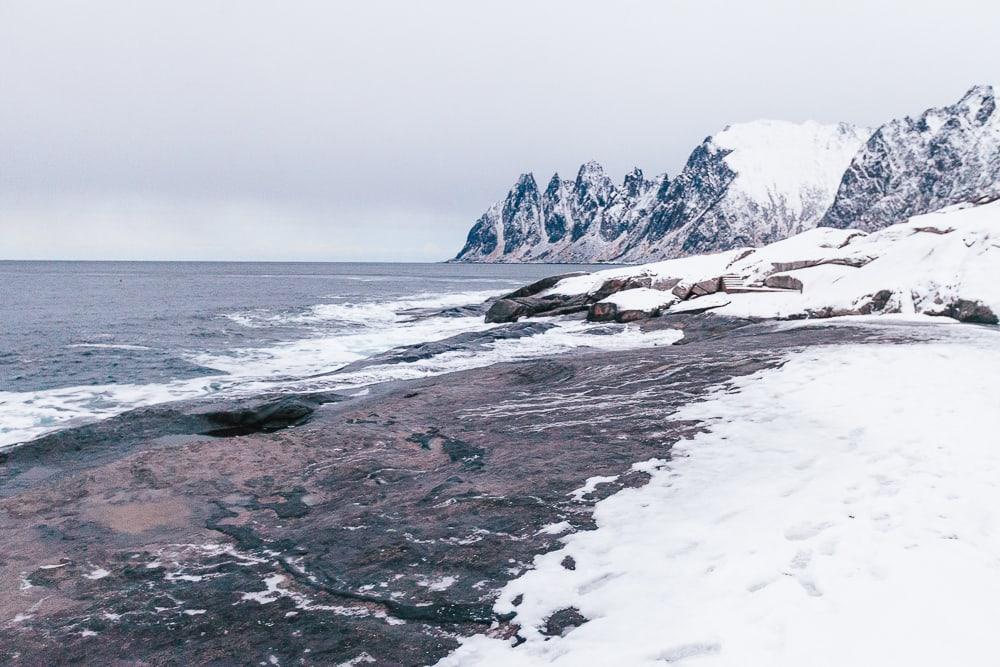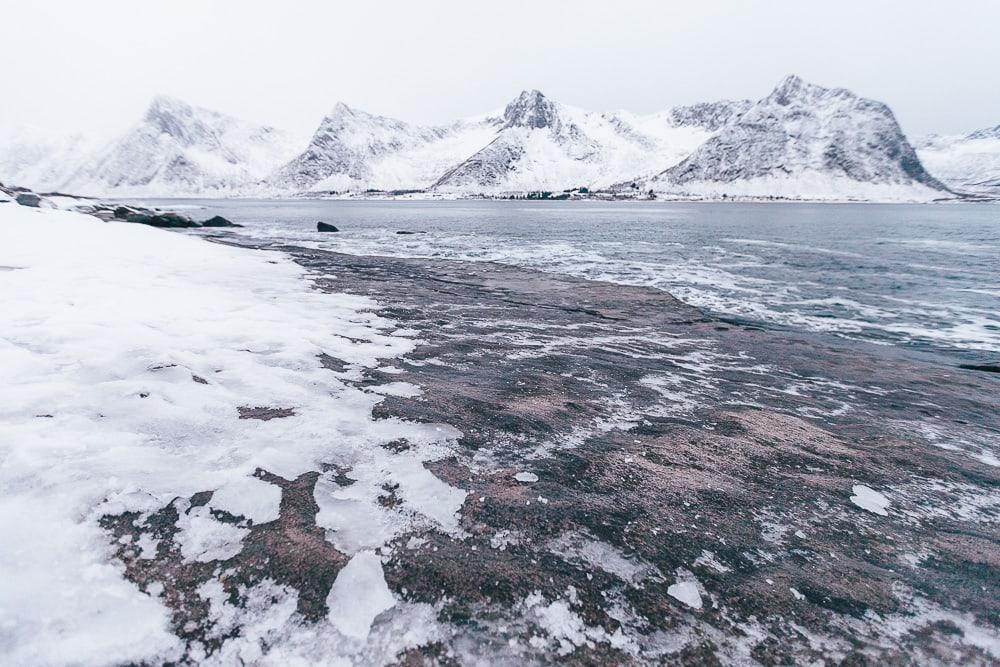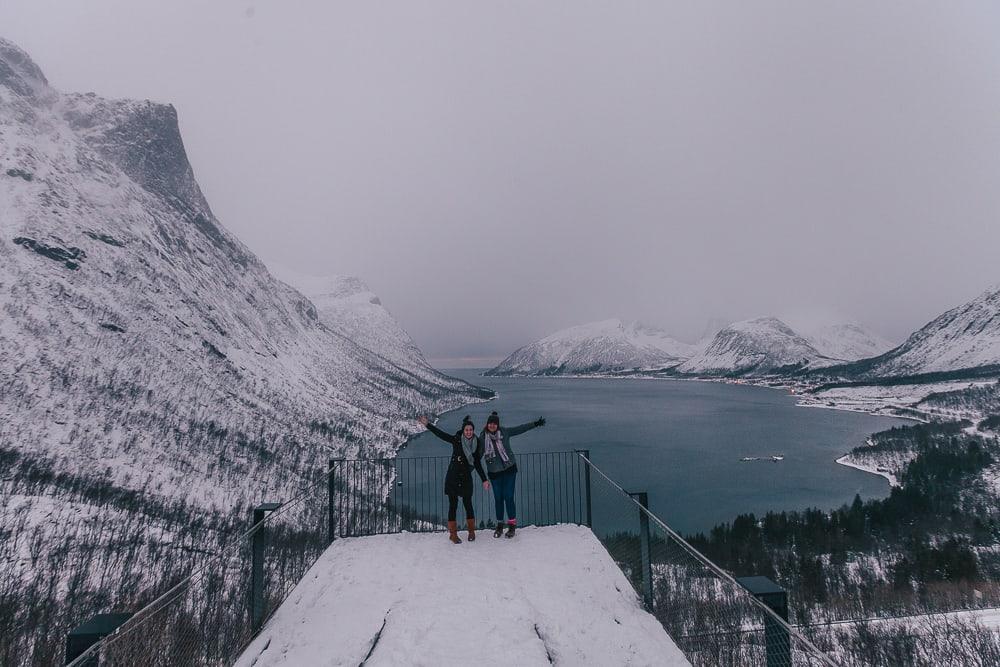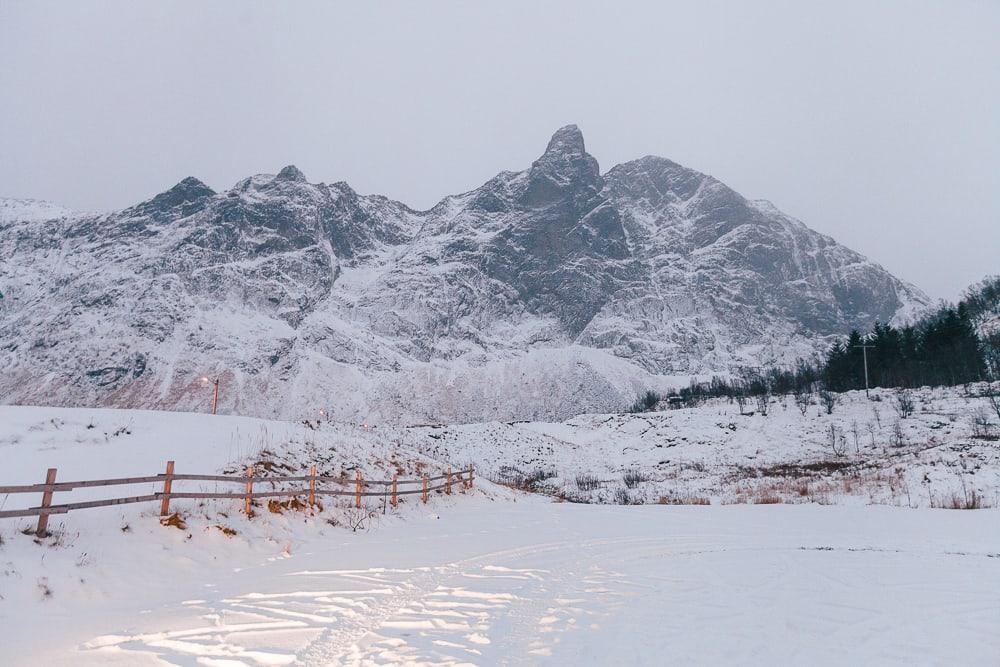 Check here for current rates and availability at Norwegian Wild. 
The nearest town with restaurants and supermarkets is about half an hour away in Finnsnes, so you might want to stock up on food before arriving at Norwegian Wild. We brought food for breakfast and our first night, and then we had dinner at Byens Bistro in Finnsnes on our second night. 
Northern Lights Guide
I've also written an in depth ebook covering all aspects of planning your Northern Lights trip, including the best places in the Nordics to see the Northern Lights, the best time to see the Northern Lights, my top accommodation choices, tour options, how to chase the Northern Lights, how to photograph and film the Northern Lights, what to pack for your trip, and other exciting Arctic activities to try on your trip up North.
If you want to ensure you have the best Northern Lights trip possible, you can purchase the ebook here.