During our two week road trip through Northern Norway, Dan and I tried to map out our route so that we wouldn't drive down the same road twice. This was a little tricky since we needed to pick up and drop off our rental car in the same location, but luckily for us Northern Norway offers lots of scenic routes. And the most scenic drive of all had to have been the final day of the trip, when we drove from Narvik down through the Lofoten Islands, before catching a ferry back to Bodø.
This was a totally last minute decision – in fact when we first planned out our itinerary we had purposefully left out Lofoten and Vesterålen because we simply didn't have time to do them justice. But then we looked at a map and decided to breeze through Lofoten in a few hours, because that makes more sense.
Okay it didn't actually make much sense at all, and what made even less sense was deciding to catch the 2 pm ferry back to Bodø, because the evening ferry wouldn't get us there until close to midnight and we had to wake up at 4 am the next morning for an early flight.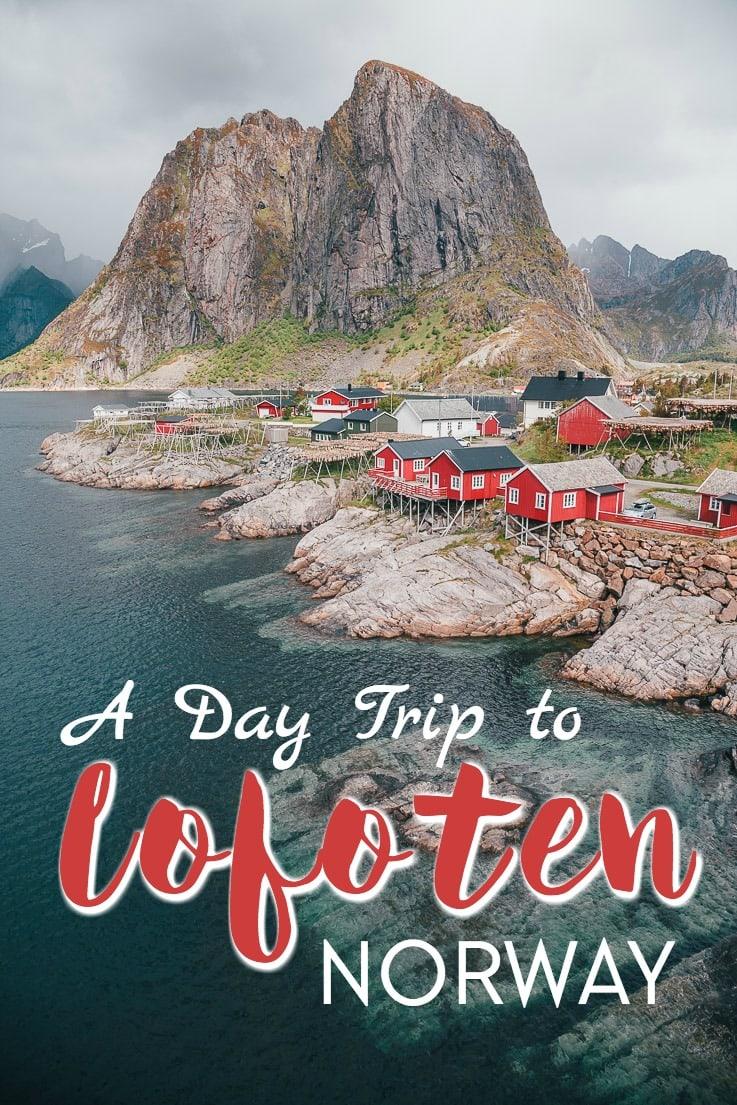 I'm usually all about slow travel, and if I don't have time to do a place justice I won't go. But the half day I spent driving through Lofoten was a good reminder that sometimes a short trip can be totally worth it!
No, we didn't have time to get off the main road and explore Lofoten's hidden gems, no we couldn't go on any hikes (the weather would have been perfect for a hike), and no, I didn't see anywhere on Lofoten that I hadn't seen before. But it was the best day.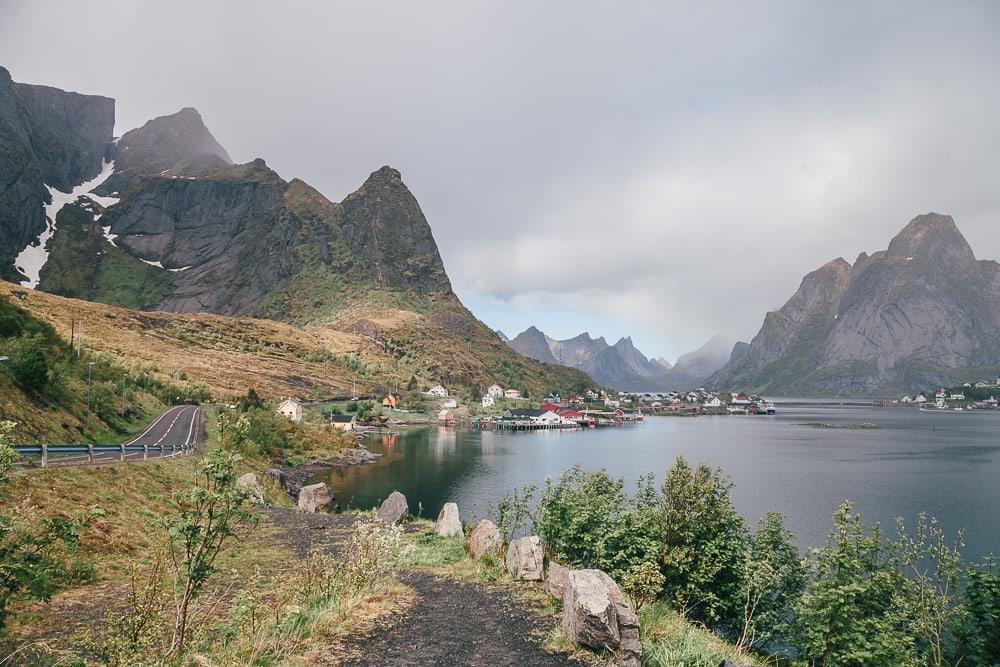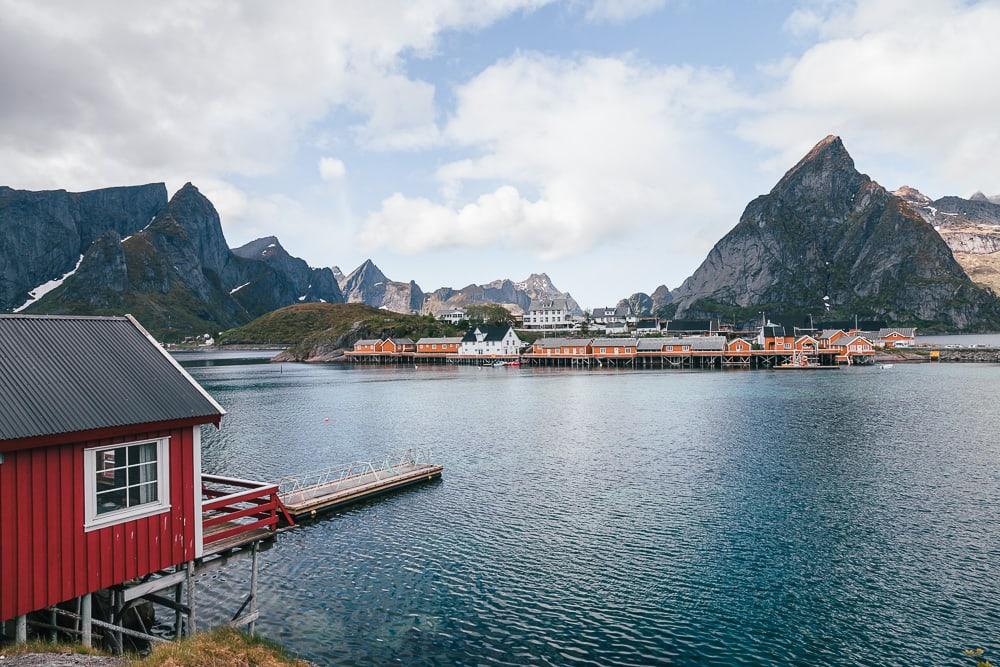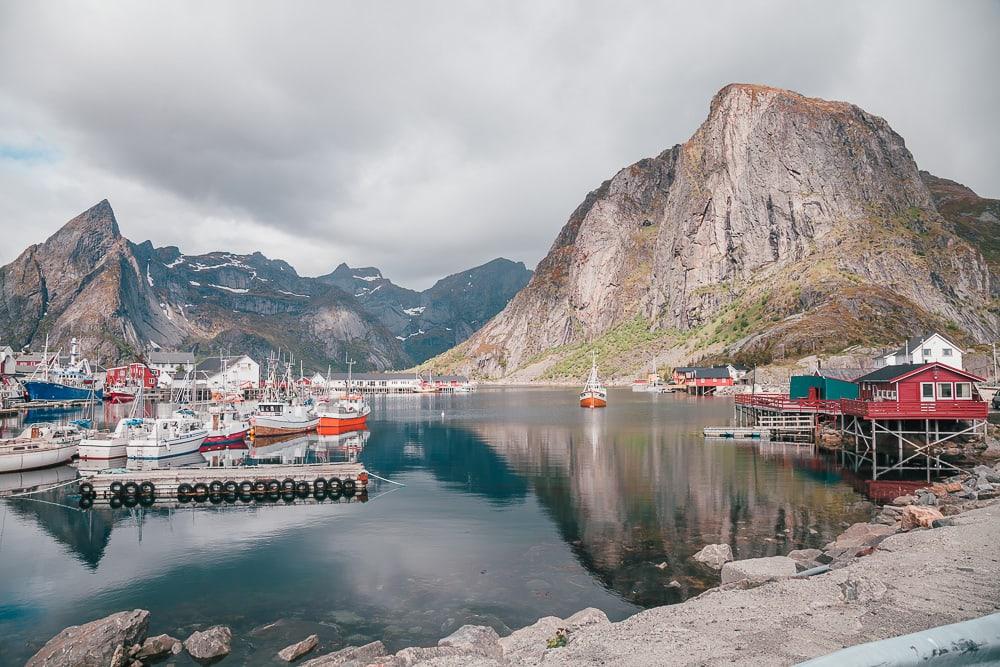 It was funny seeing how much more crowded with tourists the islands became as we made our way south towards Reine. But that's one of the great things about Lofoten – it's such a popular area, but (at least in my experience) if you stray a bit away from the main spots in the south you can still find quiet places to explore.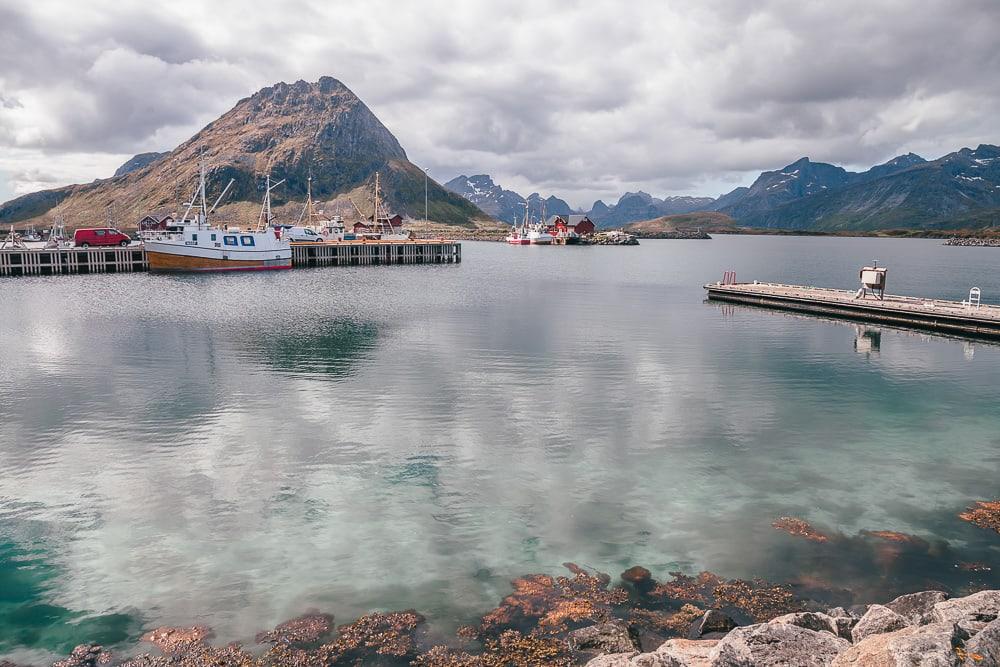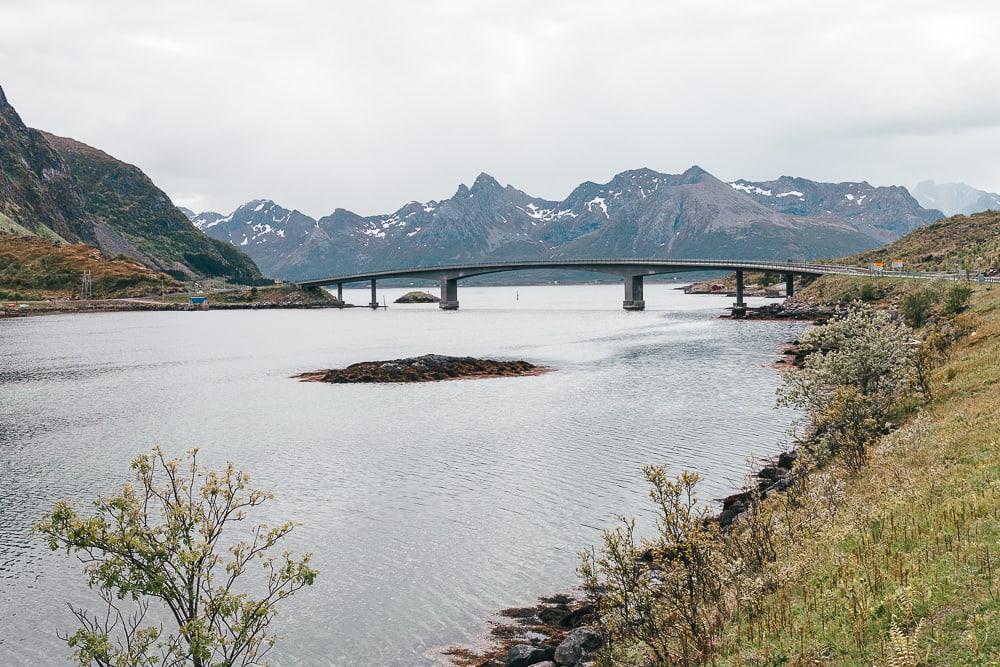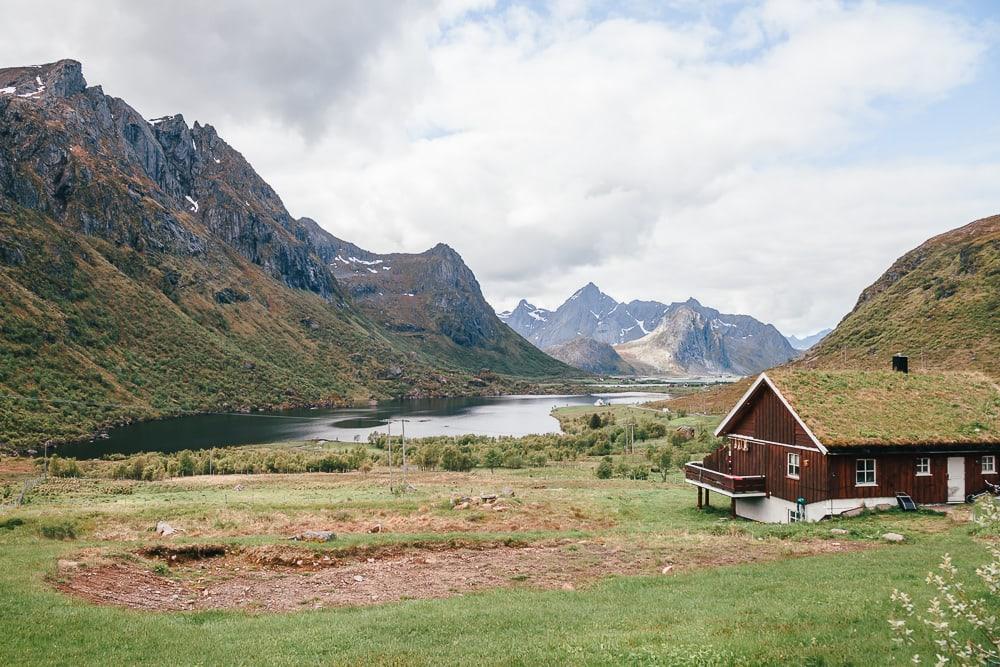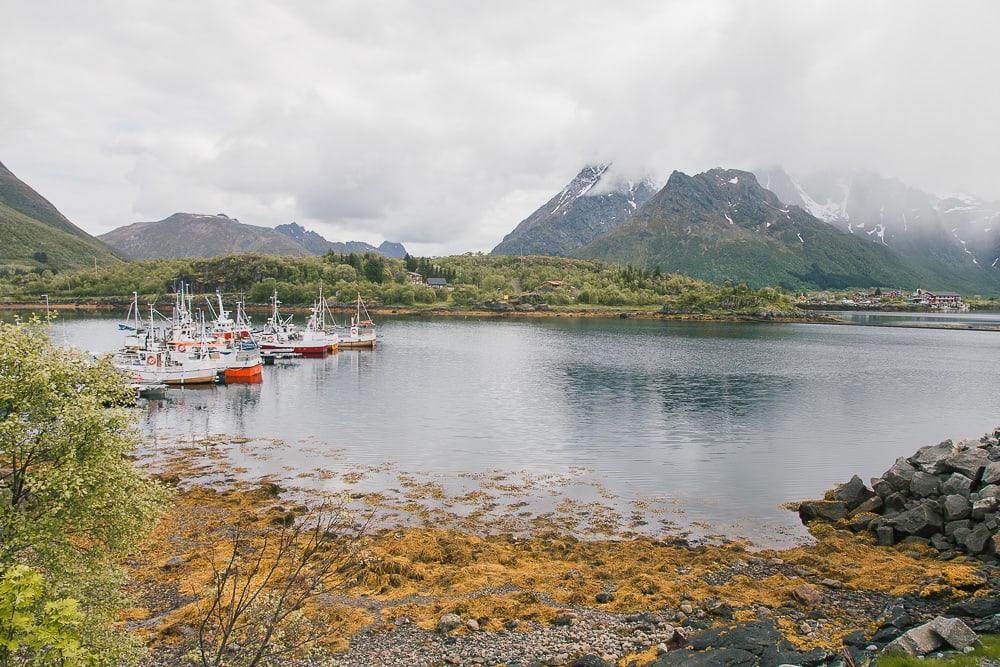 Lofoten in summer vs winter
It also felt quite surreal to see Lofoten without a blanket of snow. I guess after my visit in March last year Lofoten was forever snowy in my mind. We even stopped at some of the same places I had photographed in the winter, so I could directly compare the views.
Ramberg Beach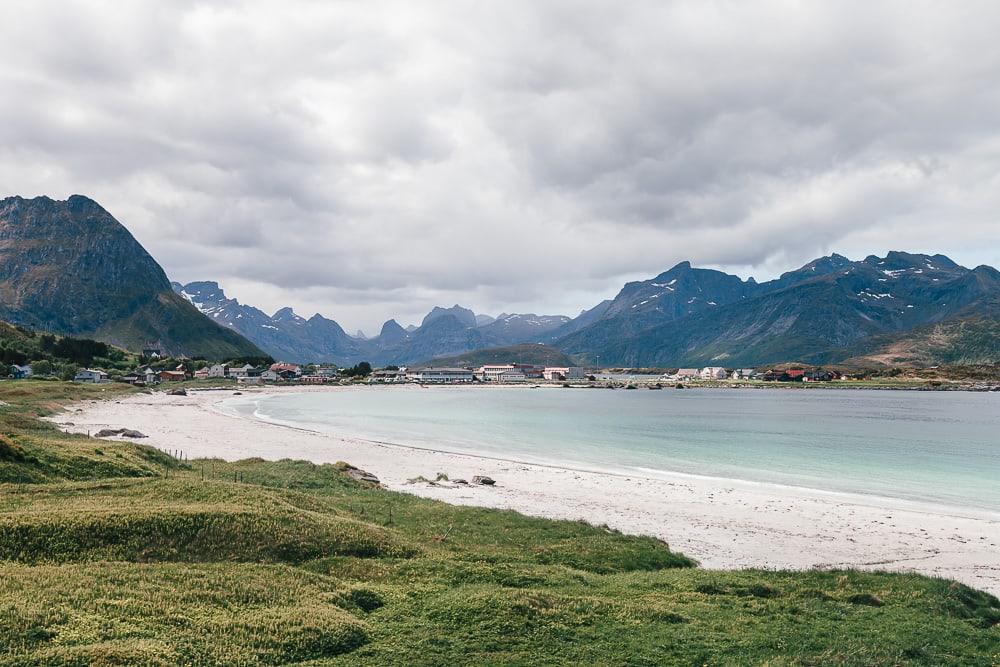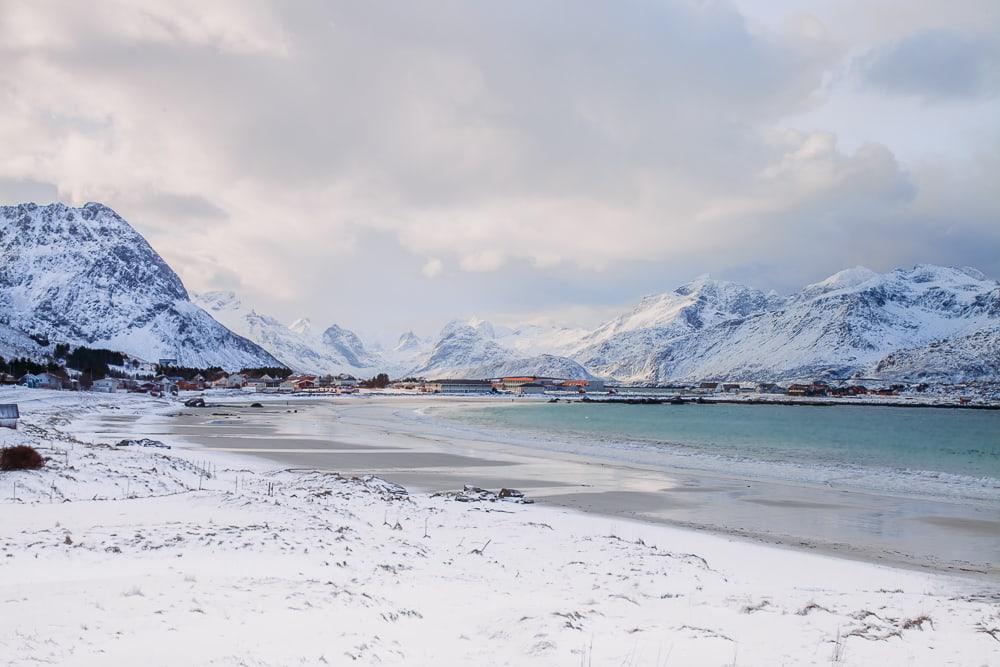 Hamnøy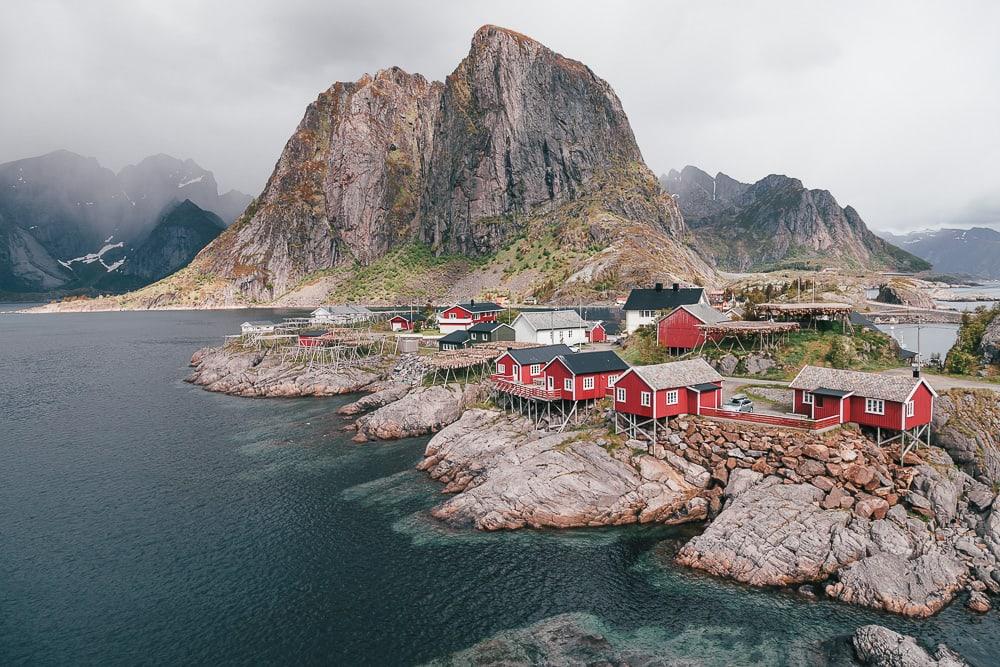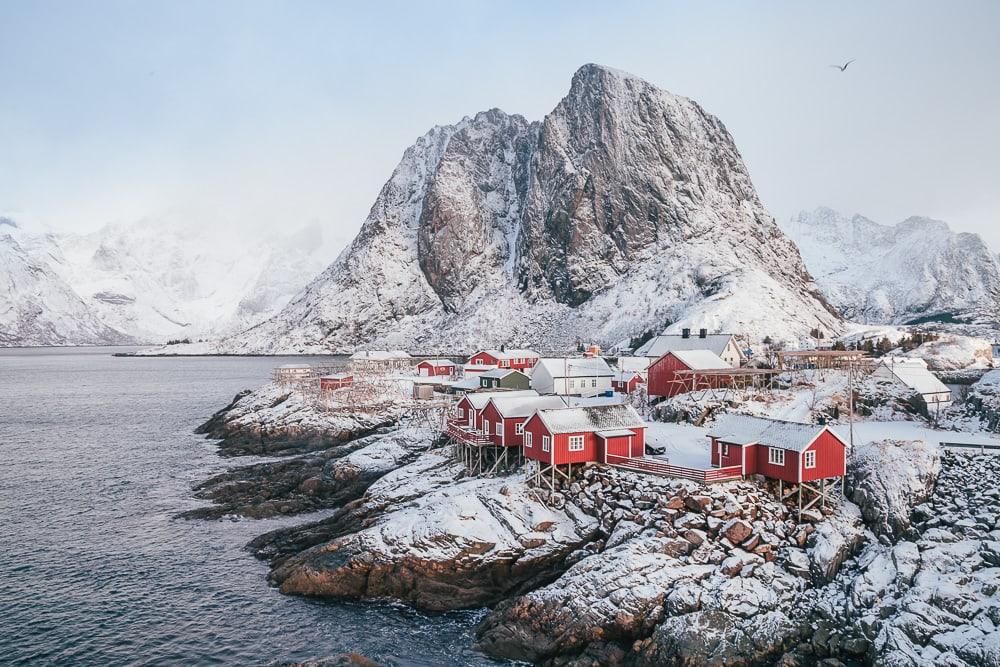 I usually prefer anywhere covered in snow, but I'm quite torn between summer and winter on Lofoten. Which do you think is more beautiful?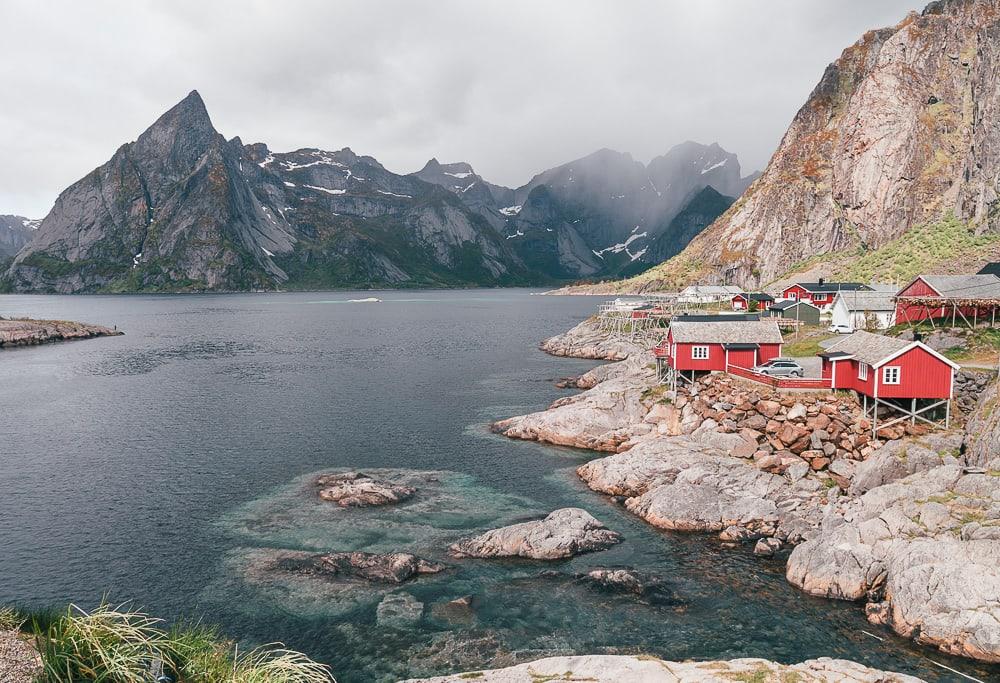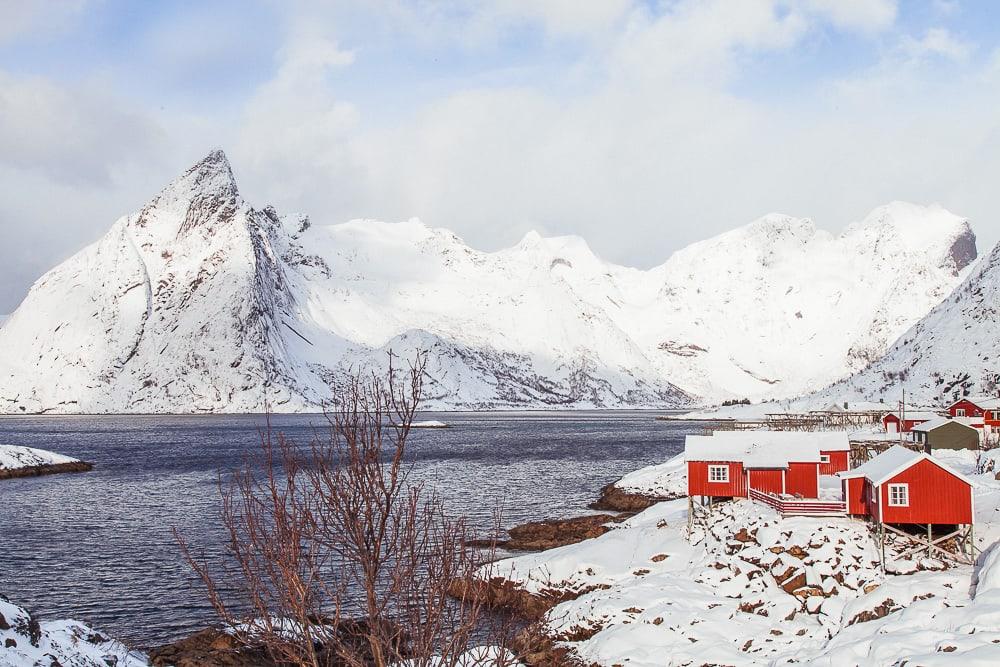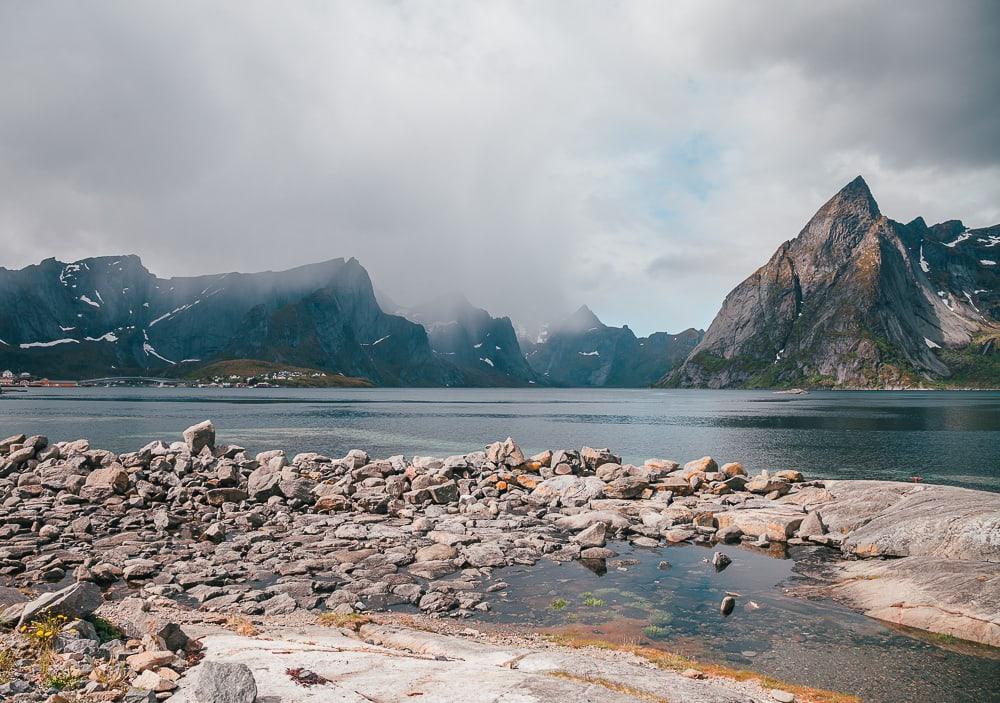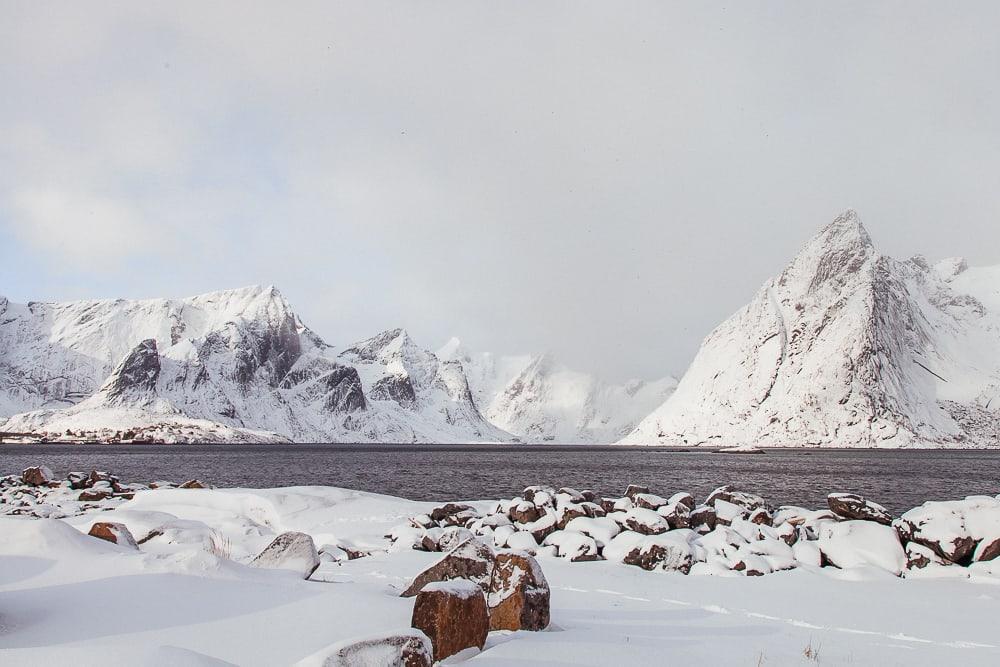 I think winter might still win out for me, though the best thing about visiting Lofoten in the summer is being able to go on lots of hikes, which we didn't have time for.
We did, however, have time to stop for lunch at Anita's Sjømat on Sakrisøy, and as I sat on the edge of the water eating my fish burger I had to admit that summer can also be pretty magical.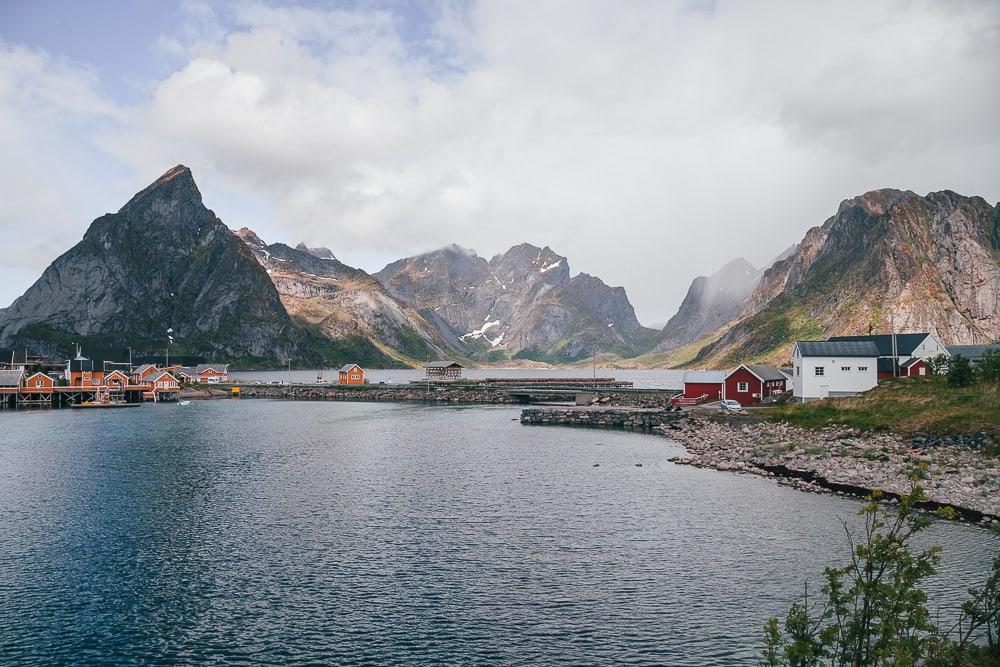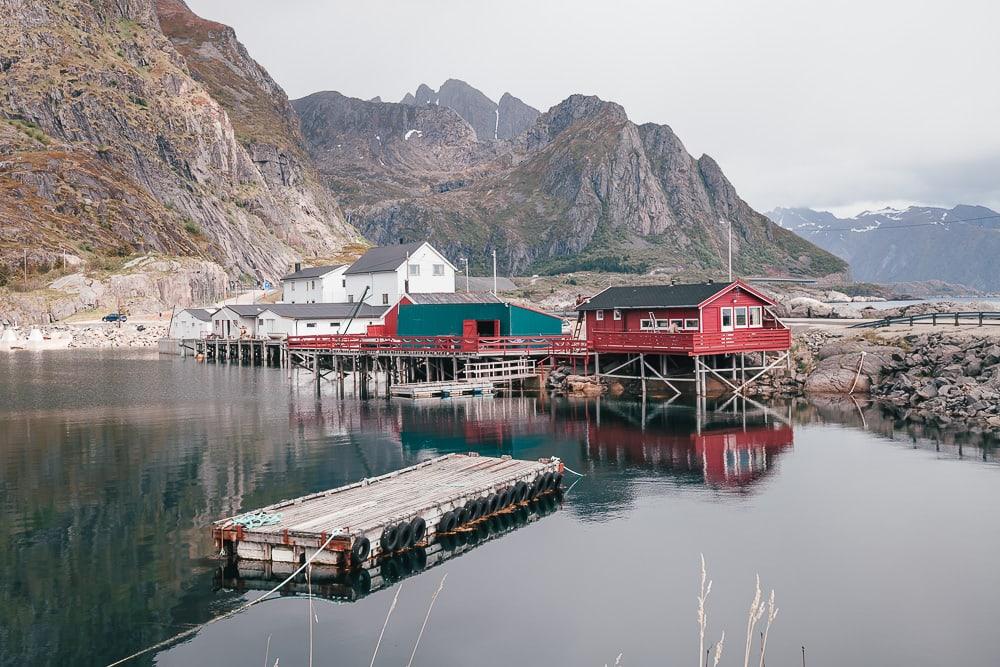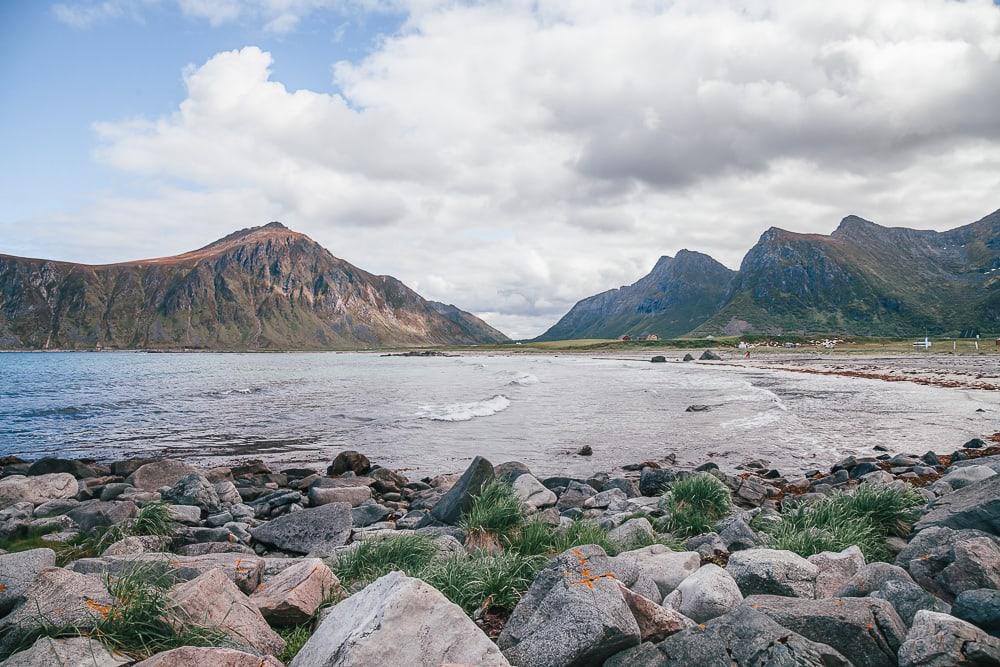 You can read more about planning a road trip through Lofoten here.
And read what you should know before visiting Lofoten here.