Usually when I sit down to write a blog post I, well, do just that. I sit down and start writing whatever I'm thinking about my chosen topic of the day.
Did any of you guys watch Felicity? Remember when she would record those tapes to send to her friend, where she would tell her what was going on in her life, sometimes going off on weird and awkward tangents? Well, that's sort of what blogging is like for me, except I'm not using cassette tapes because hello, it's not 1998 anymore (in fact according to my recent reader survey some of you guys weren't even born in 1998).
But today… not so much.
Maybe it's because I made the mistake of choosing photos for this post first, and I was so overwhelmed by the beauty of this place that I know I just don't have words to match it.
The place is Gamle Strynefjellsvegen, a 27 km loop of road that Dan and I drove through after spending the night camping on Sognefjellet. Because the road is just a loop off of the main road, it really seems to only be for tourists, which meant that we had it all to ourselves.
In fact, Gamle Strynefjellsvegen was actually built specially as a tourist road just as tourism was beginning to grow in Norway at the end of the 19th century. It was completed in 1884 and driving on the deserted road with its old guard stones and hand-built crash barriers for horse-drawn carriages did feel a bit like being brought back in time.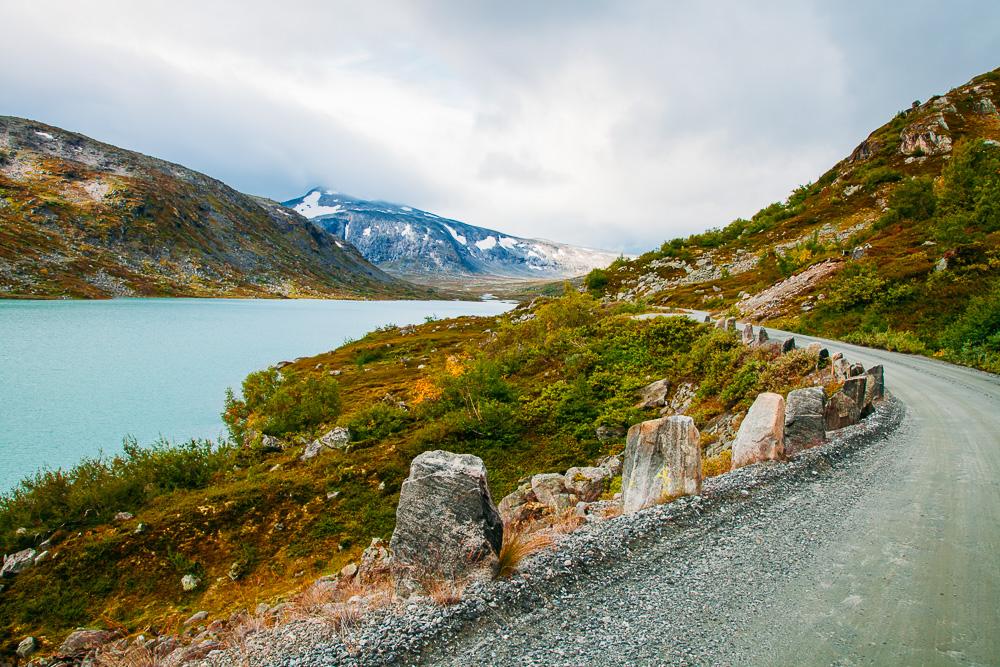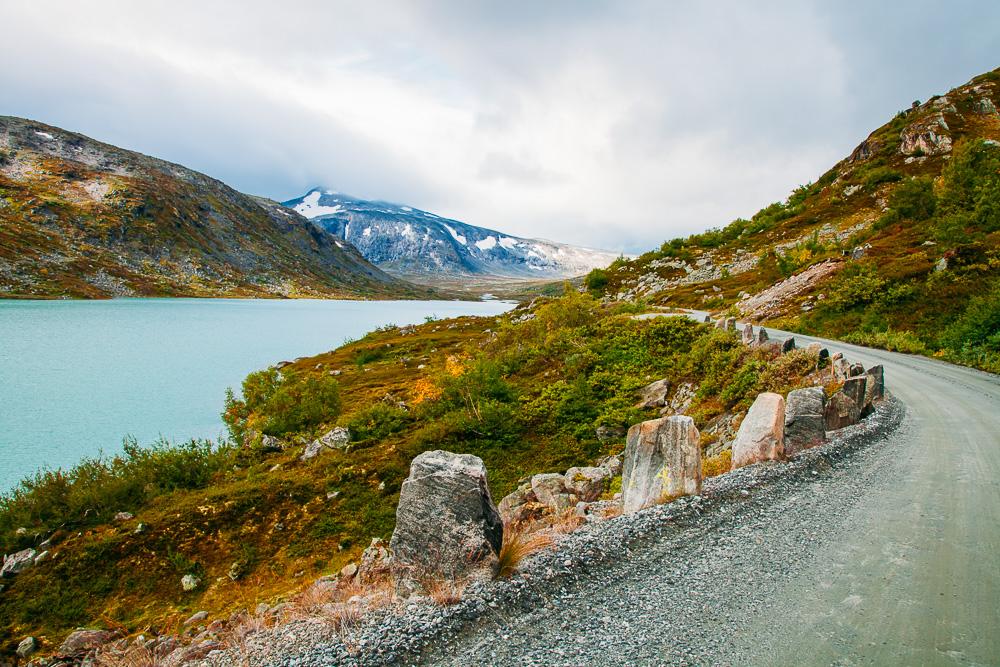 Like, I know I'm a bit prone to exaggeration on this blog – there are no fewer than six Heart My Backpack posts about Norway with the word "prettiest" in the title – but this truly must be the most beautiful road in Norway. I'm sure I'll say the same about another drive in the future, but that will have to be a lie, as it simply cannot get more beautiful than this.
Dan put on Adventures in Your Own Backyard as we turned off of road 15 and onto road 258, and what followed was one of the most beautiful hours of my life.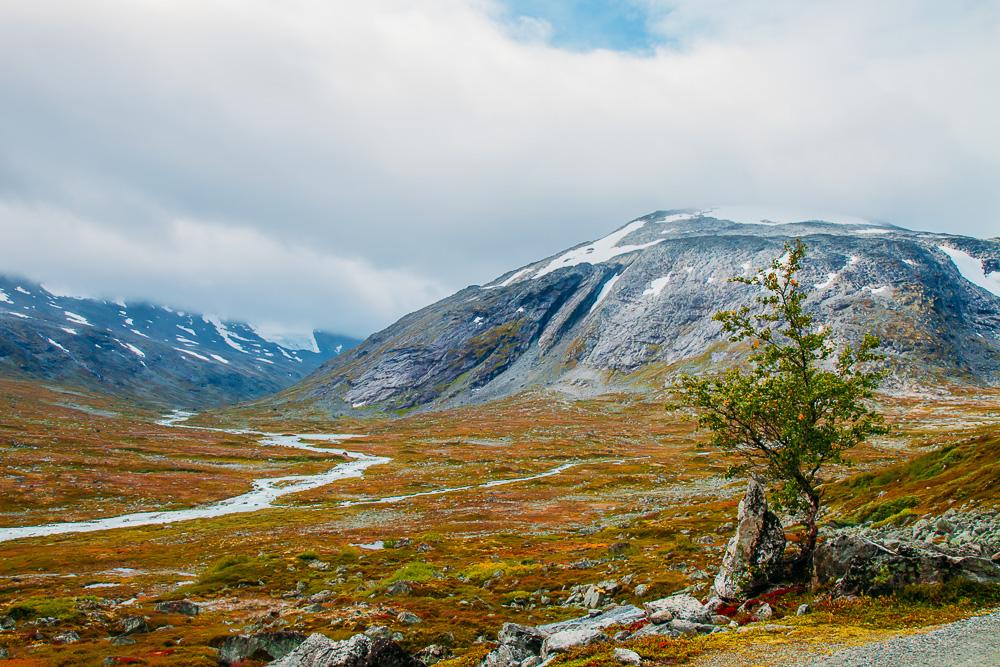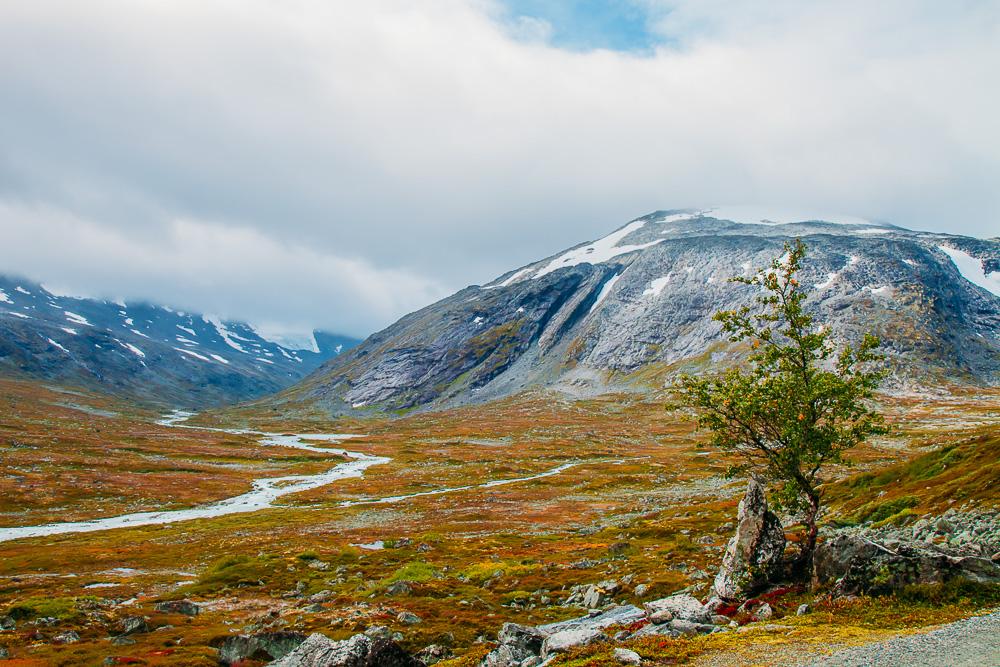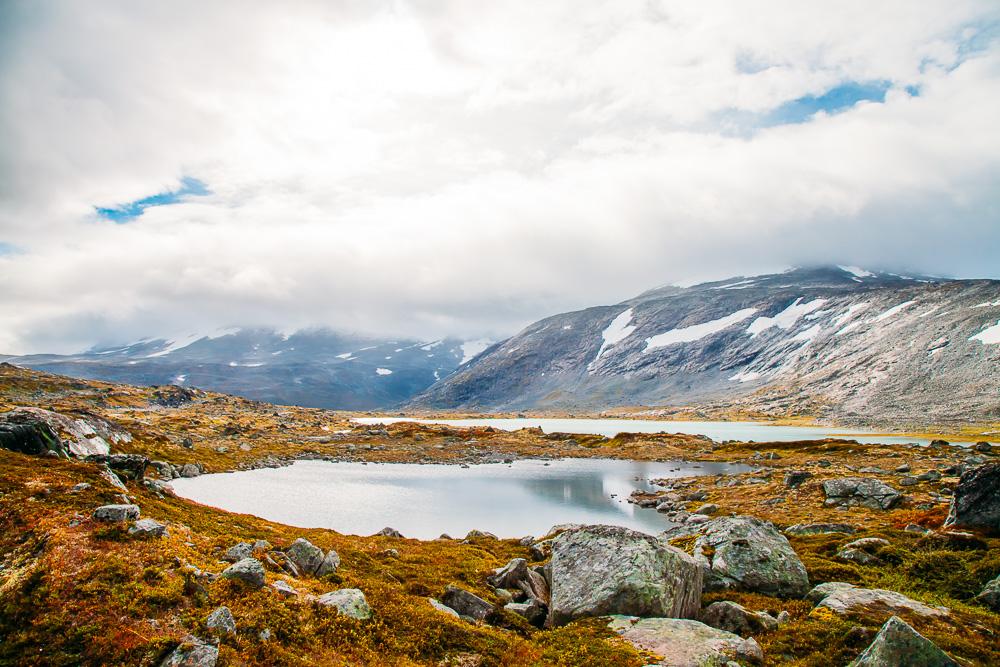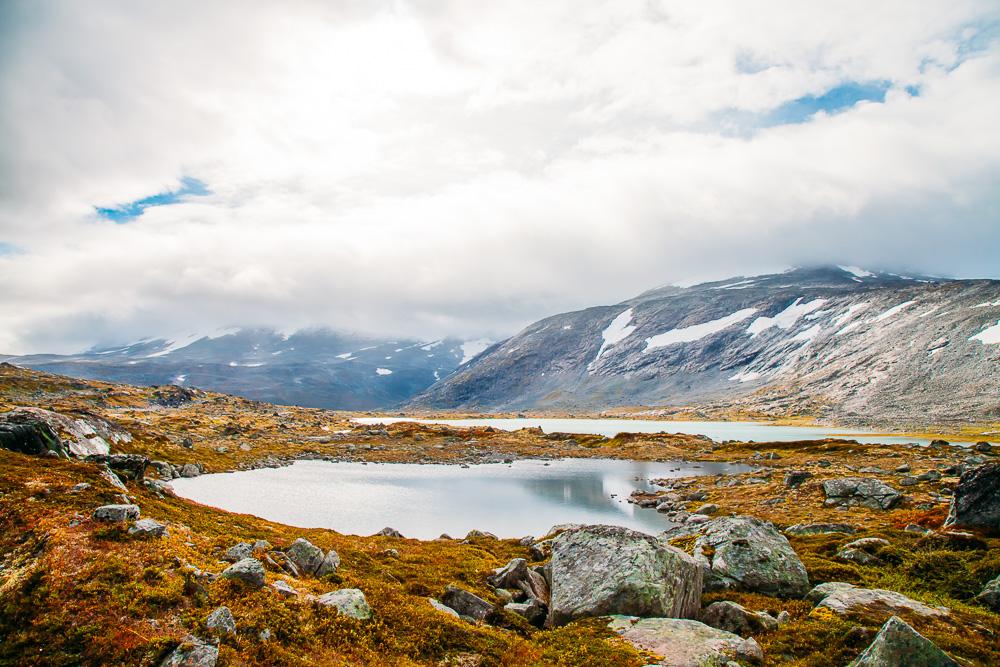 What started out as oohs and aahs at all the pretty landscape built and built until we sat in stunned silence trying to take in how breathtaking the views were.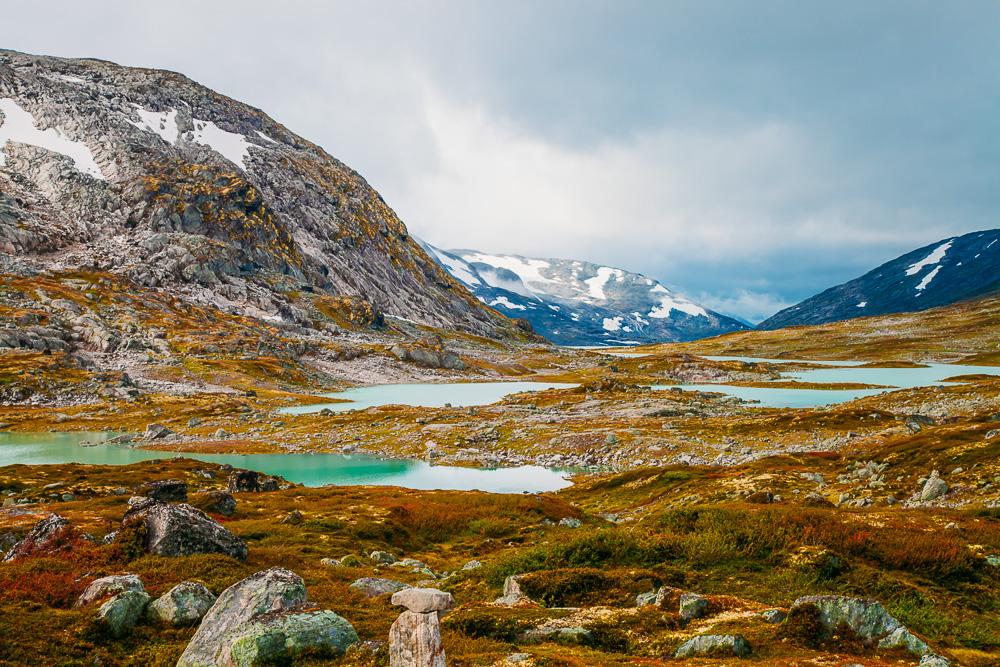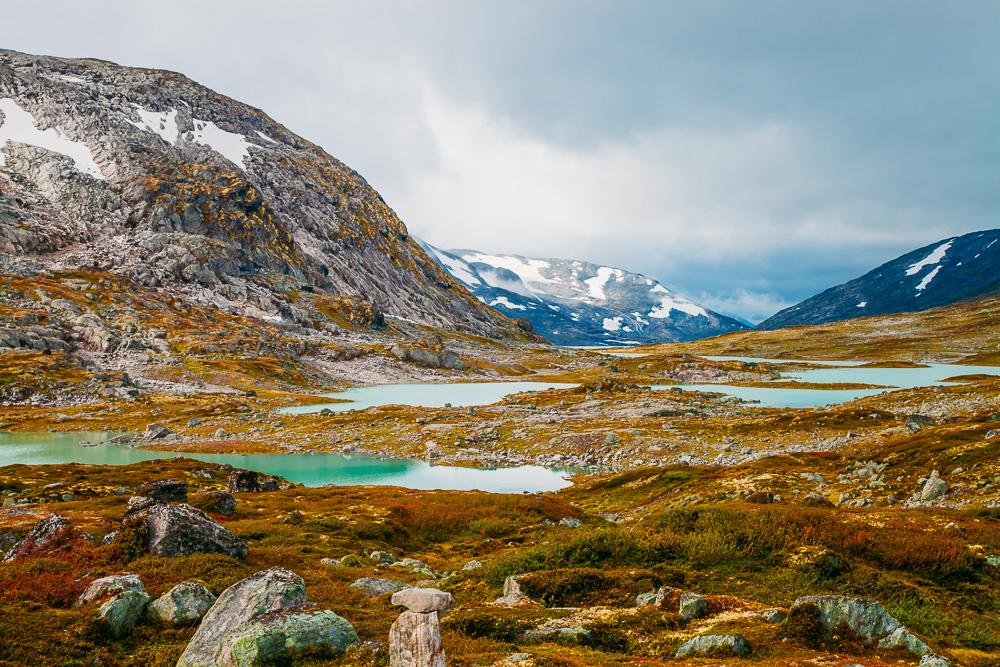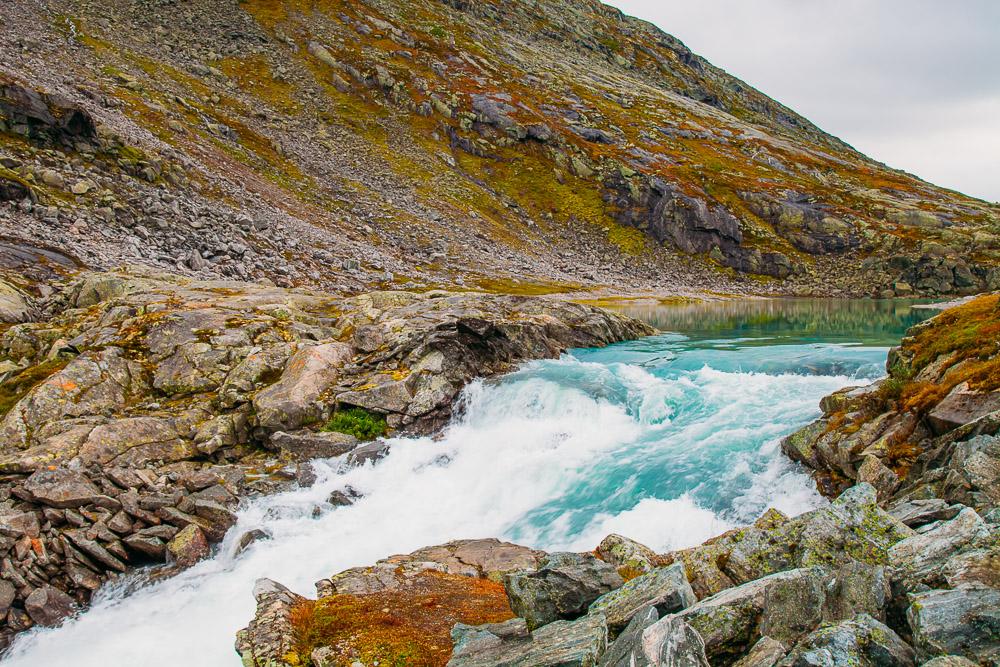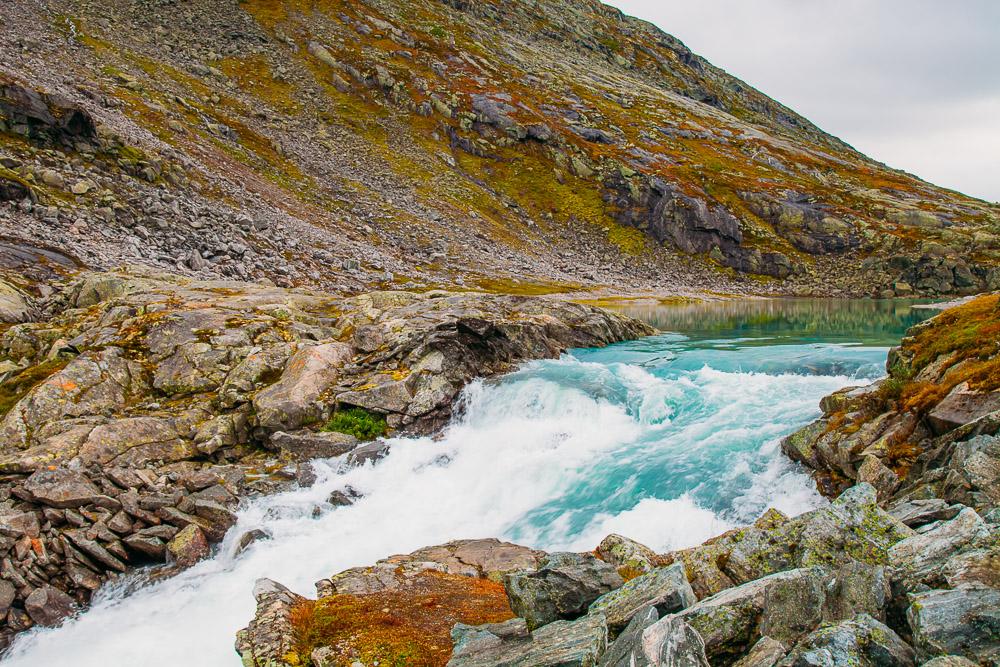 My camera couldn't quite capture how bright the lakes and rivers here were. I don't know what made them so turquoise – something about minerals? – but they were so beautiful.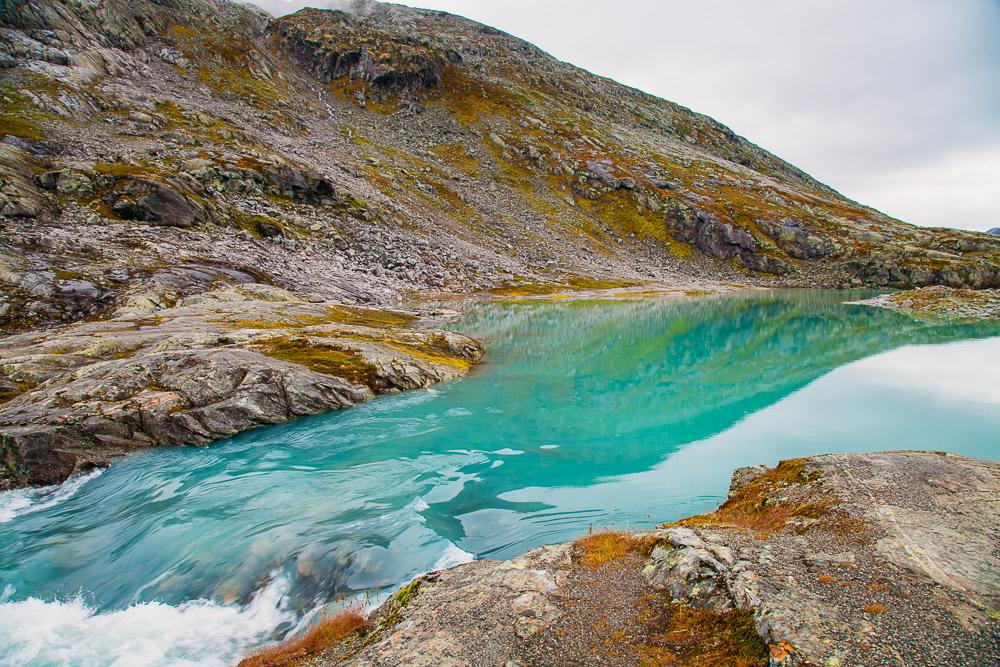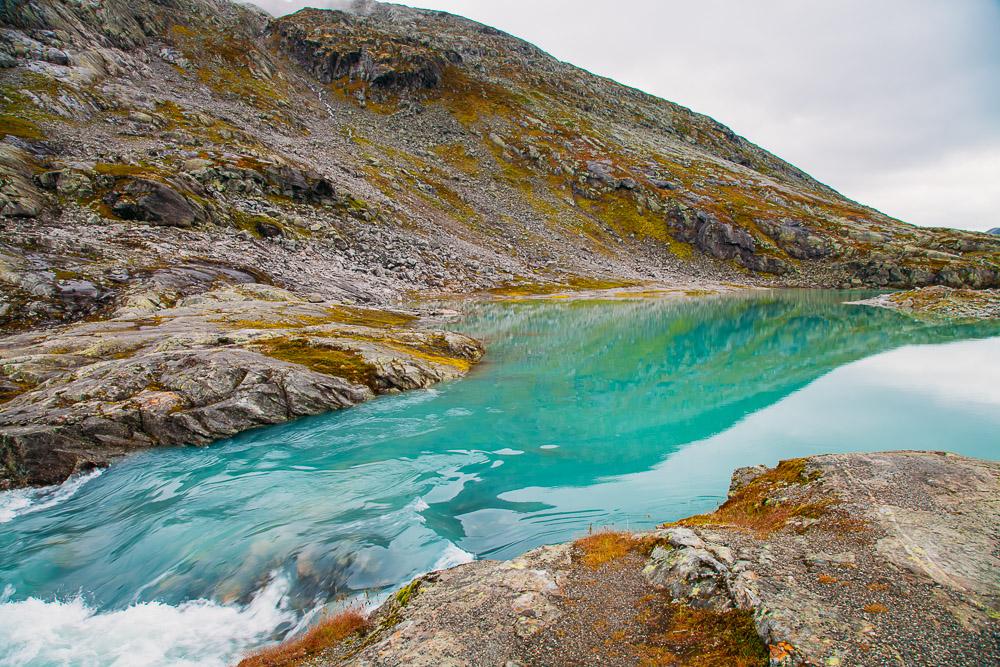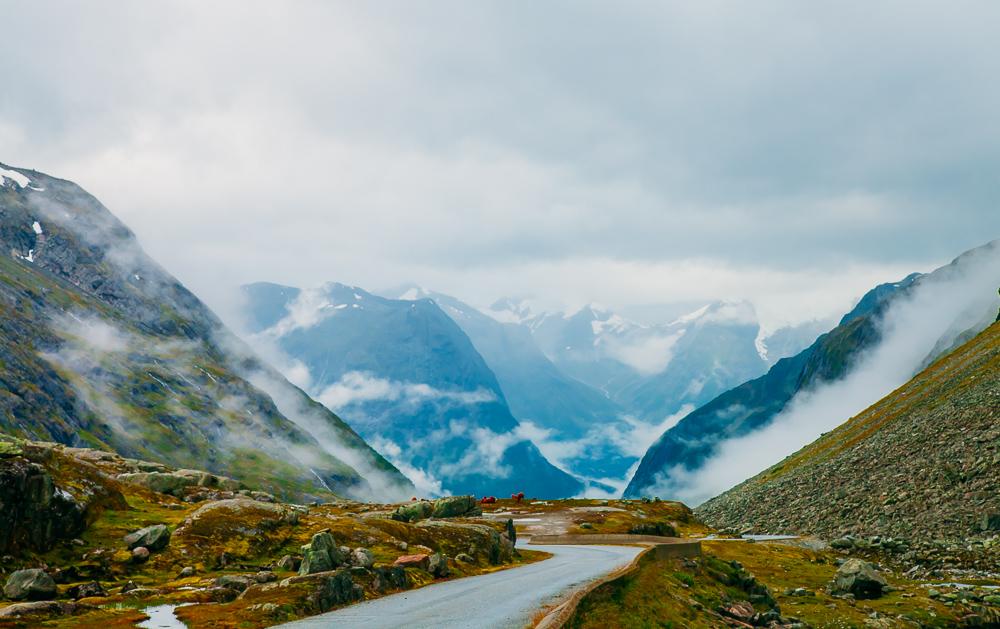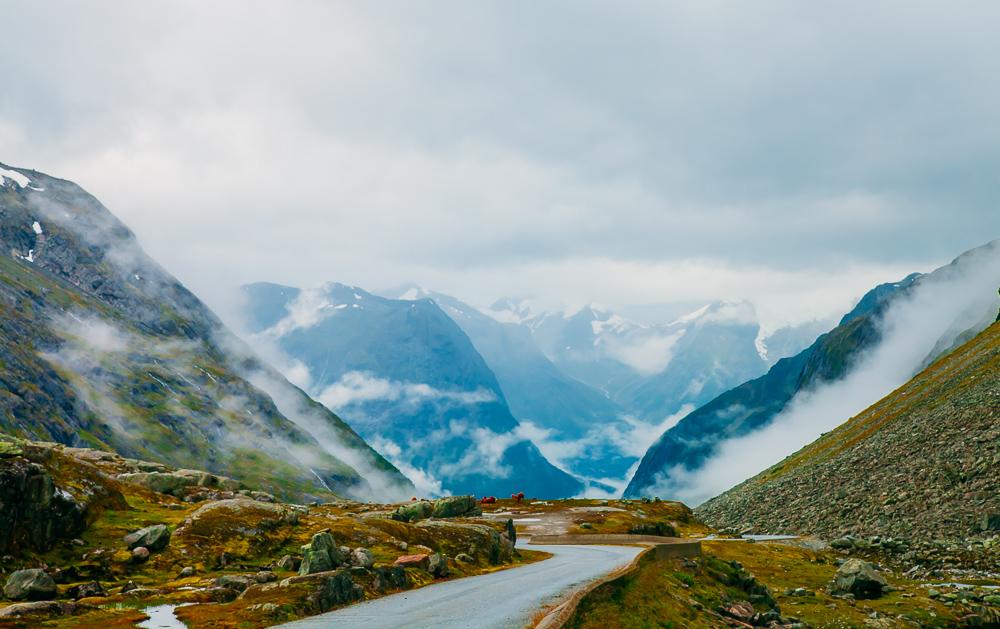 And then we started a descent into THE prettiest valley.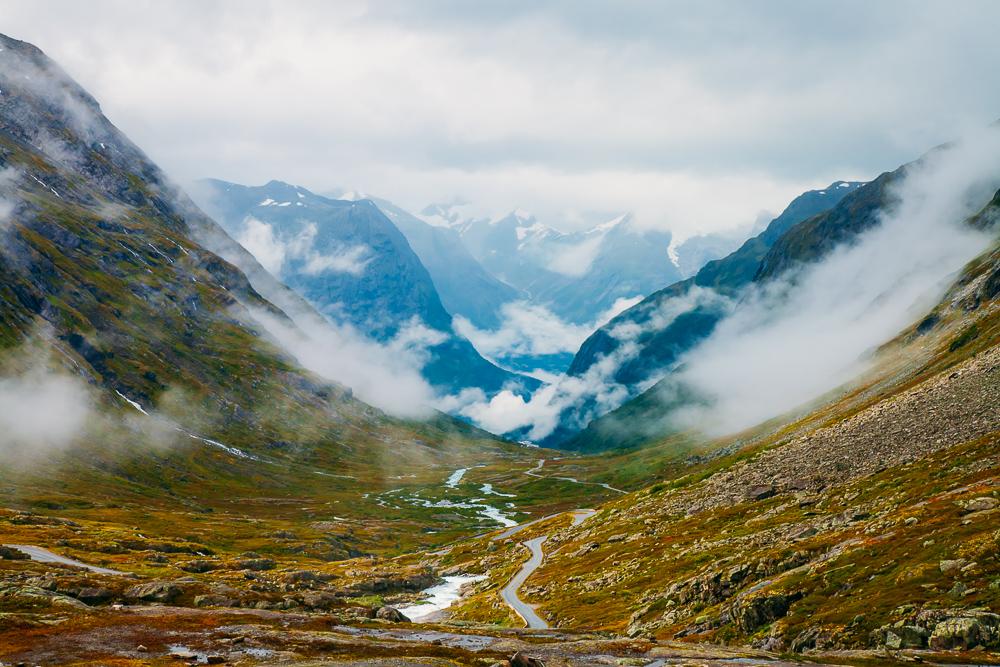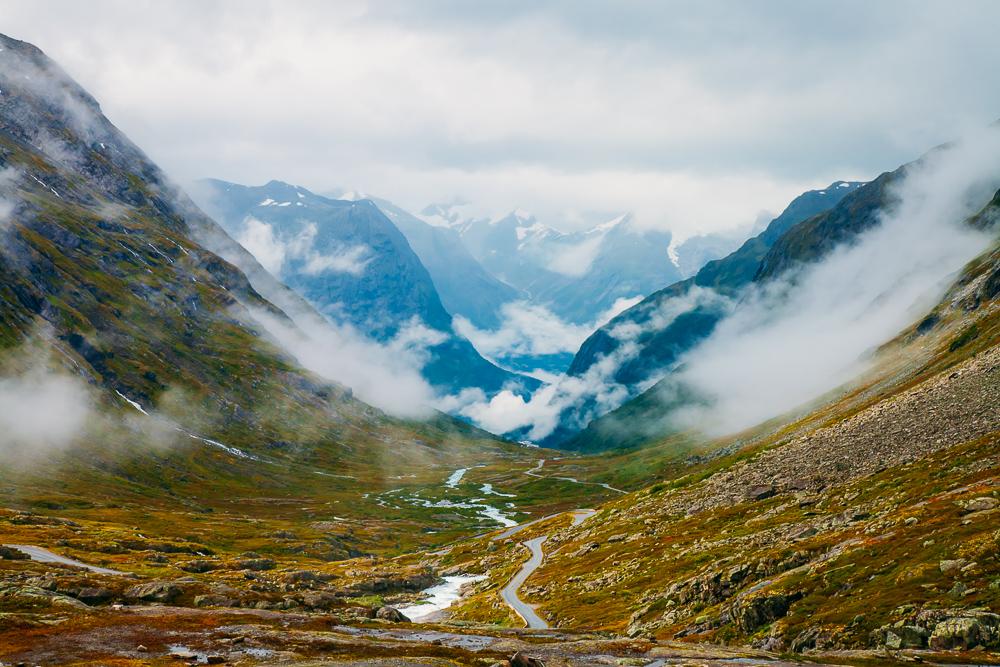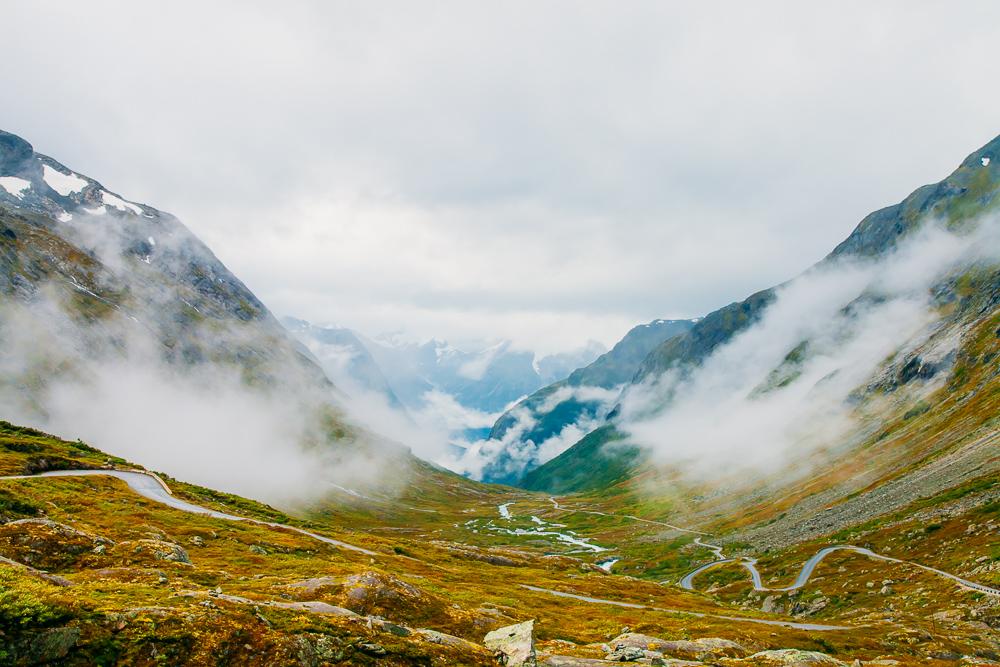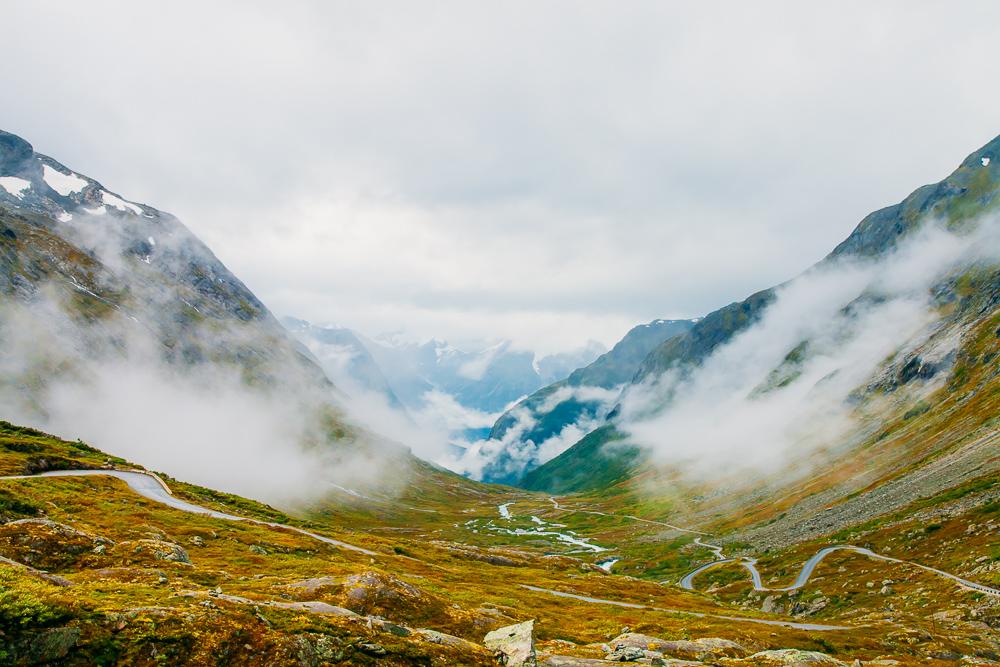 Sorry, I usually try not to post all my photos from a trip, but this time I just can't help myself.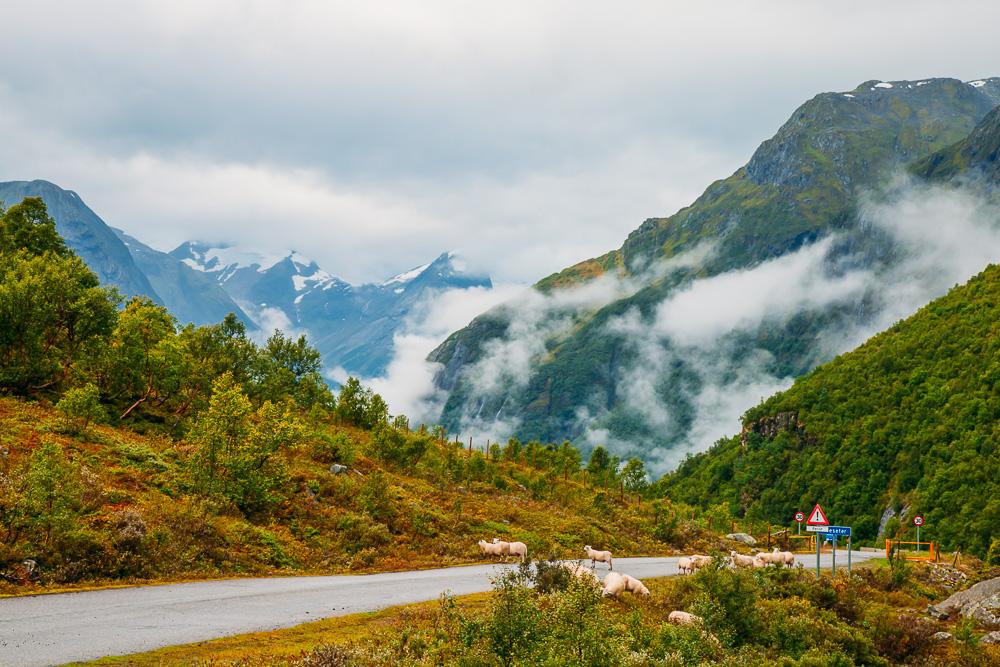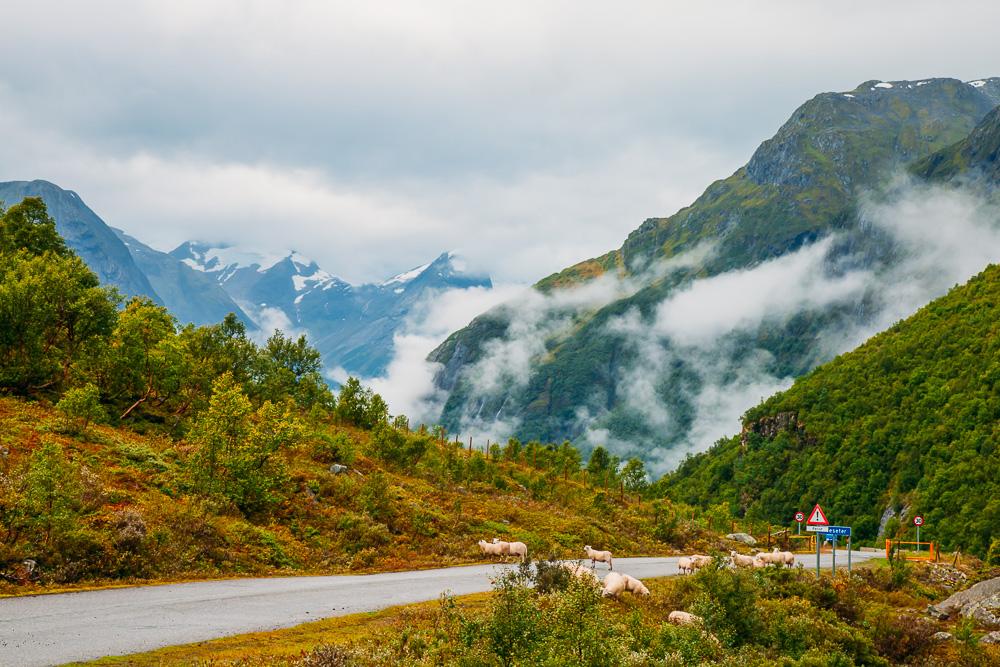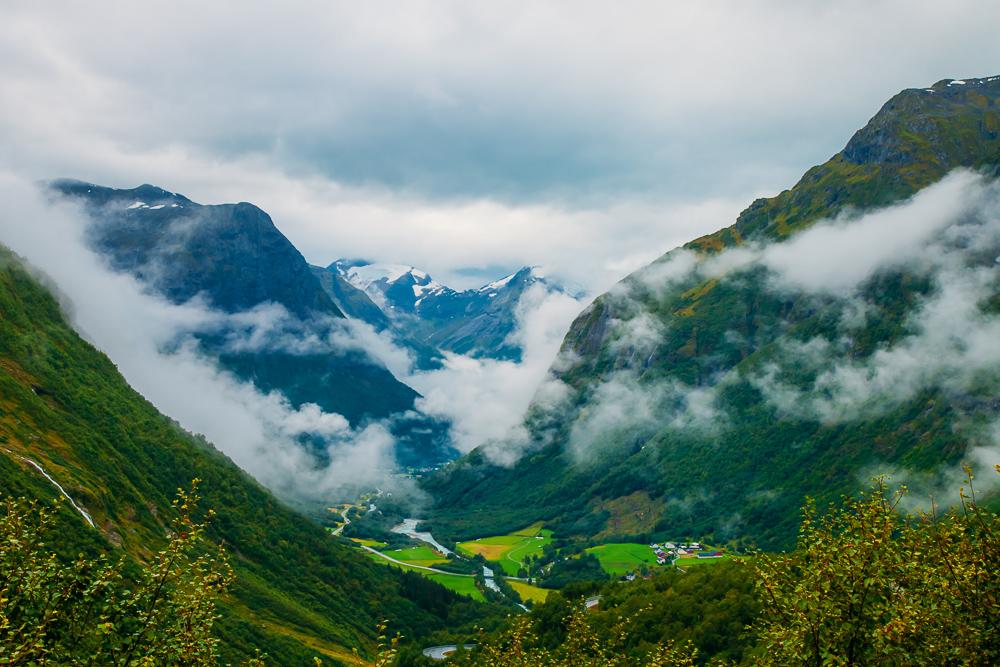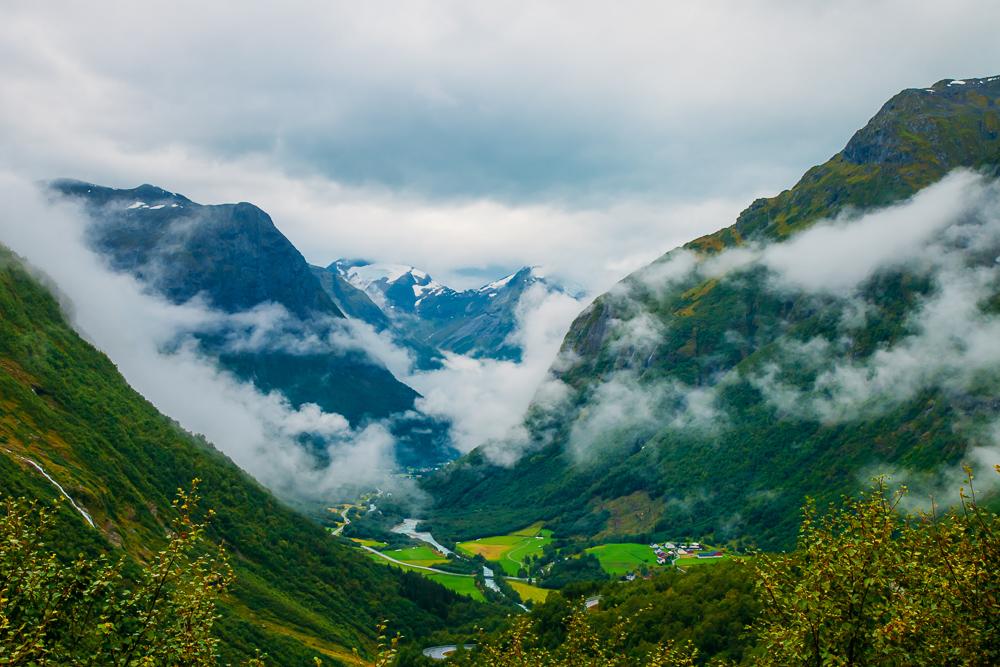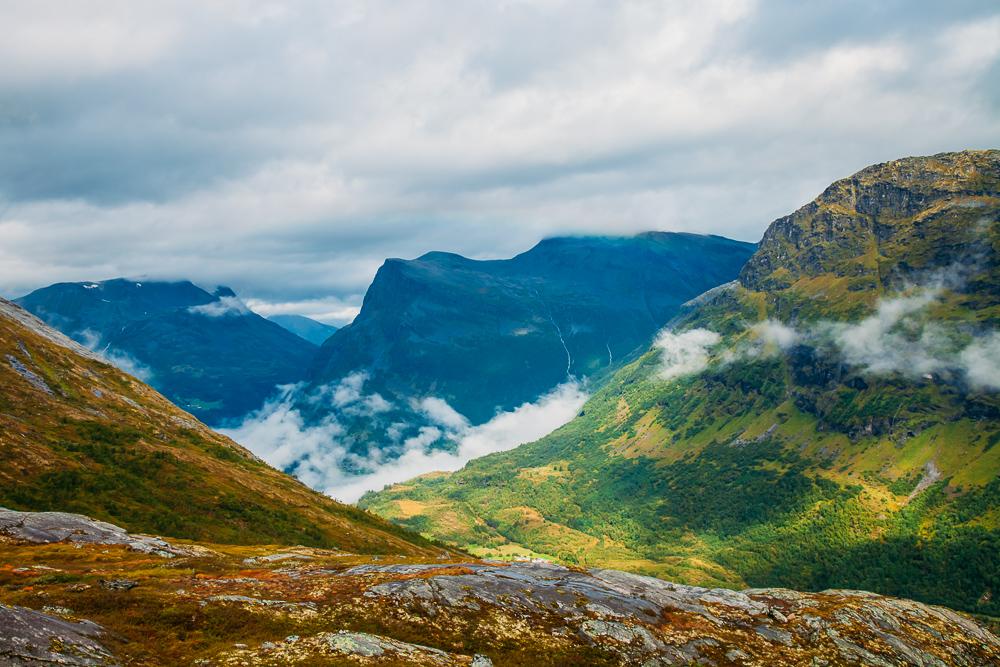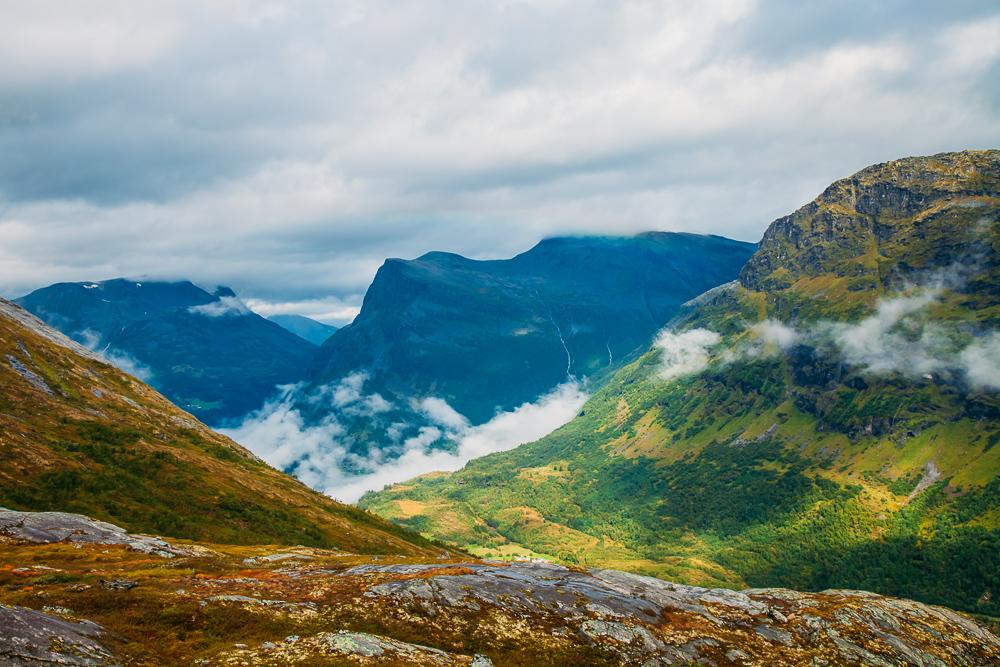 So if you're ever planning a road trip through Norway, try your hardest to include a detour through Gamle Strynefjellsvegen, okay? Promise?
And you know what I would LOVE to do here? Go on this glacier helicopter tour over Stryn. It's a splurge, but seriously a once in a lifetime sort of trip – and I mean, when will you be back in Norway? Do it. And then tell me about it, because I really want to do it as well.
Gamle Strynefjellsvegen is closed in the winter – usually from October to June.
There's a sign at the start of the road warning that it is difficult to drive with a caravan, though if you don't mind a bit of a tight squeeze it should still be doable.
pin it