I'm always telling people who are planning to visit Norway in the summer to book their accommodation way in advance because it's high season, especially if they're visiting in July when most of Norway has vacation as well. But this year I didn't take my own advice at all and instead booked a week's vacation in Norway two days beforehand.
Really I should have planned better, but being able to take spontaneous trips is also one of the best perks of my job.
Basically I couldn't decide if I wanted to spend a week island hopping along the Helgeland coast – there's a new summer ferry route I really wanted to check out – or if I wanted to drive up to the North Cape. I hadn't been that far north since I was little, so I was eager to go back again. And summer seemed like the best time to make such a long drive.
I kept putting off making a decision, so by the time I hopped on Airbnb to check out my options pretty much all accommodation on the Helgeland coast was already booked. But luckily the places I wanted to visit in the north still had availability, so my decision was made for me!
And yes, my friends thought I was crazy to leave Mosjøen right at the height of summer, but this European heat wave reached all the way up to the far north of Norway, so I still got plenty of Vitamin D.
There were three main places I wanted to visit – Hammerfest, Kirkenes, and Rovaniemi – and the rest of my road trip sort of fell into place around them.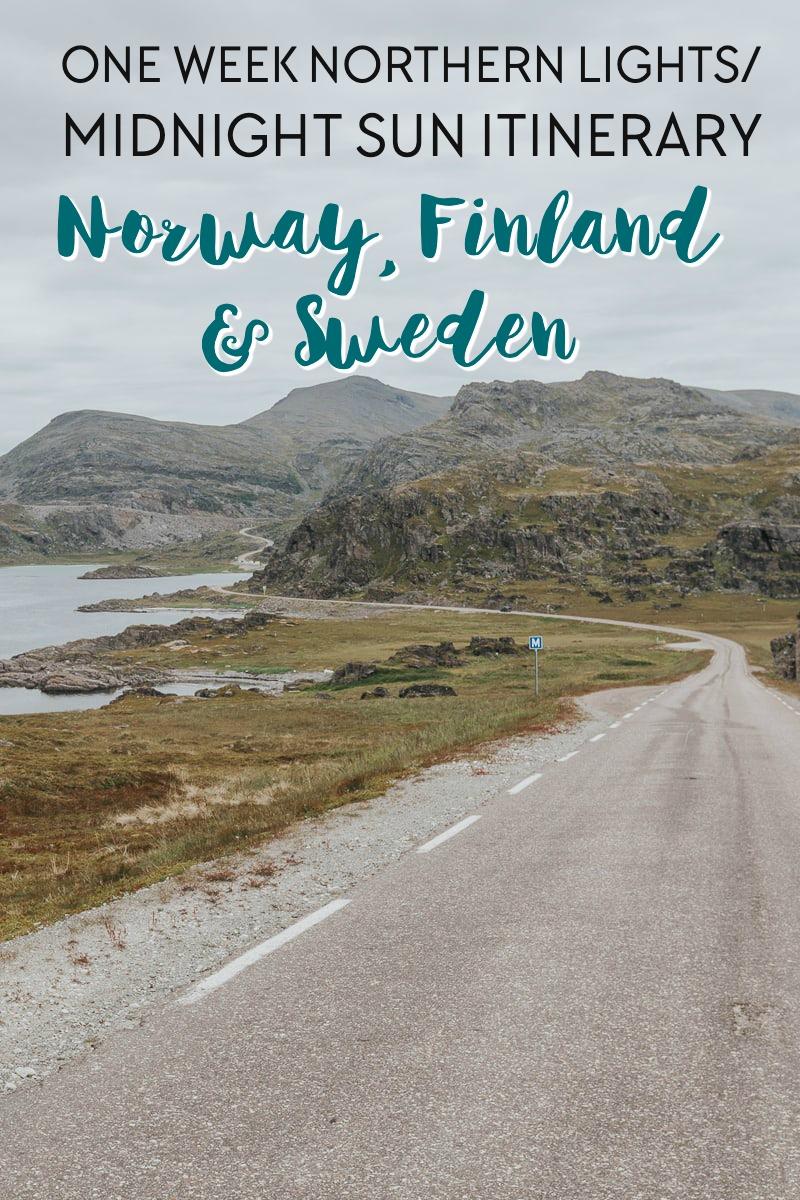 Day 1: Kiruna
Now, I was driving my own car up from Mosjøen because that's where I live, but if you wanted to replicate this you could cut out a lot of driving by instead flying or taking the train to Kiruna and renting a car from there.
Then again Mosjøen is amazing and if you started there you could stop by my place for some waffles!
It's a really long drive though.
But I do like driving through Sweden every once in a while, if only to remind myself how lucky I am to live in Norway. I mean, Sweden does have some great snacks that we don't have here, but views? Nope, just boring straight roads.
Of course that makes it great for a road trip. If I had driven up to Hammerfest through Norway it would have been all swings and fjords and ferries, while in Sweden it was just a straight highway.
I spent the night at this very basic cabin outside of Kiruna, mostly just because it was right along the highway and didn't require any detours at all. I had to bring my own bedding and there was no indoor toilet, but I love an outhouse, and since I was coming from home bringing my bedding wasn't a big deal.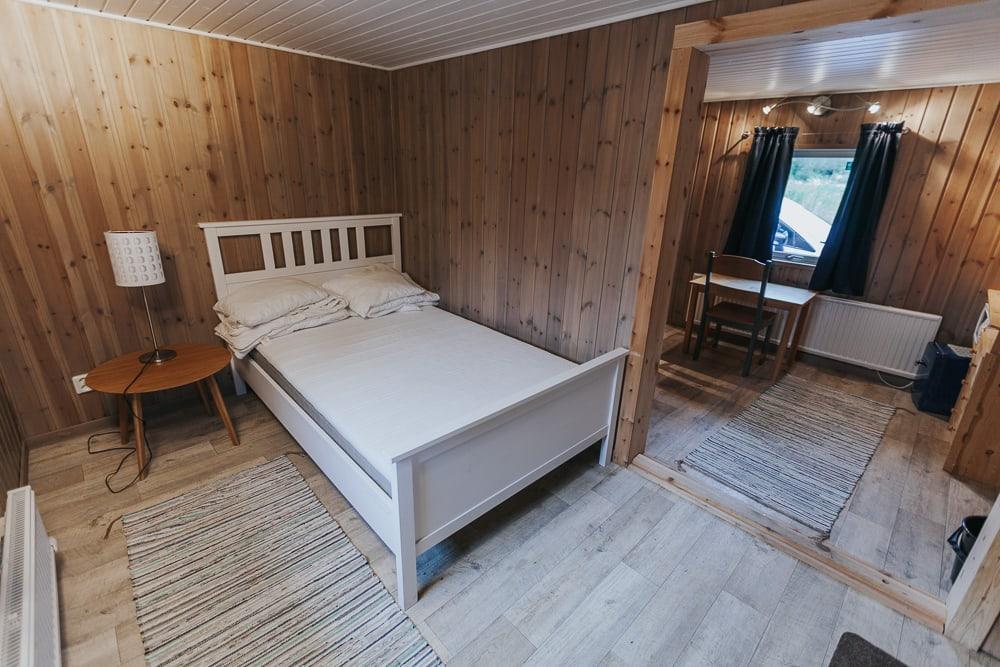 But if you want to spend a bit more time in Kiruna, I can highly recommend both this Airbnb with huskies and this Airbnb with reindeer. And then if you're coming in the winter you could also go up to Abisko and spend a night there for optimal Northern Lights viewing.
Days 2: Hammerfest
The next day I had another long drive (to be honest there are a lot of long drives on this itinerary), but it was an exciting one. I crossed the border into Finland, and then finally back into Norway.
I stopped briefly in Alta to do a bit of shopping and reminisce about my trip to Alta last summer, and then I headed up towards Hammerfest.
I remember wishing when I was last in Alta that we could keep driving farther north, and I have to admit it was quite exciting to get to do so this time. The landscape in Finnmark is so special, and it gets more wild and barren as you head north.
I had considered staying at the Thon Hotel in Hammerfest (mostly for their breakfast buffet of course), but after having such a lovely time at the cottage on Dønna I decided to check if I could find something similar near Hammerfest. And I did!
This cottage is on the other side of the island Hammerfest is on, and it ended up being one of my favorite Airbnbs I've ever stayed at.
It was right on the water, with reindeer roaming around all day. And the inside was so nice too.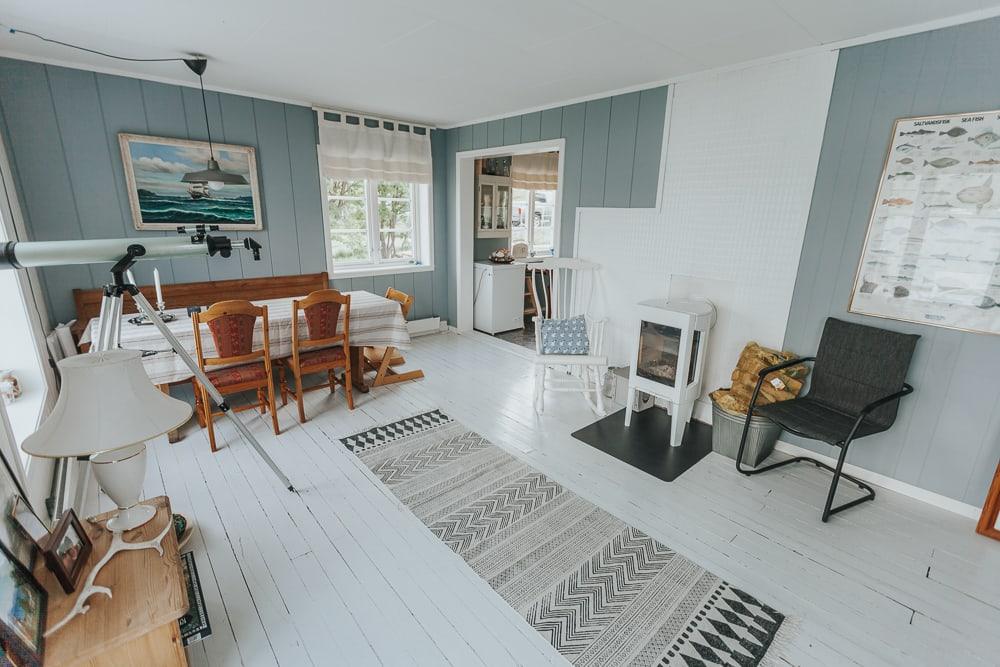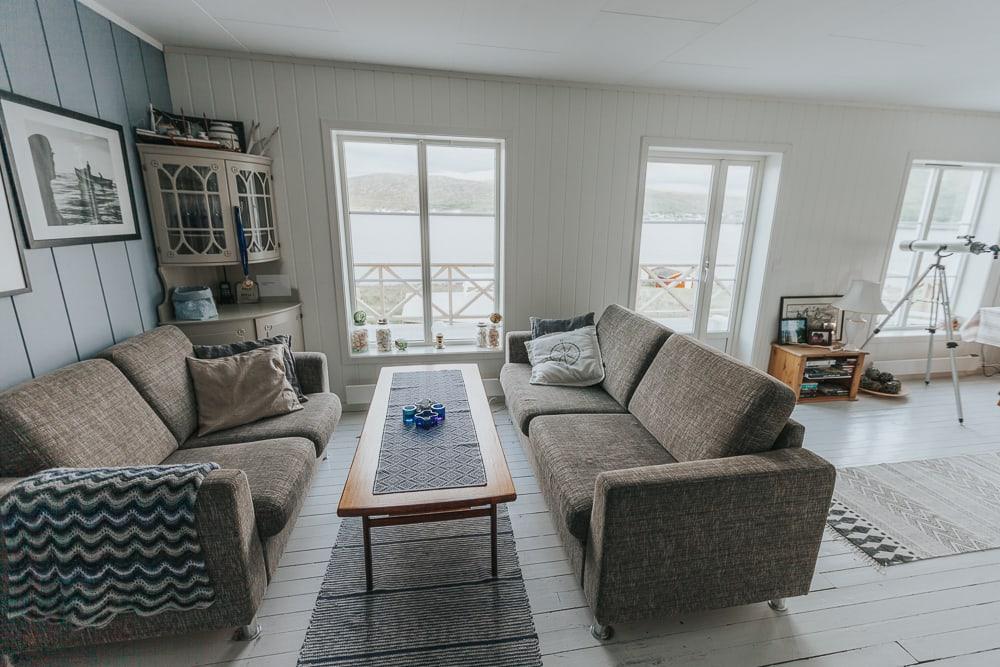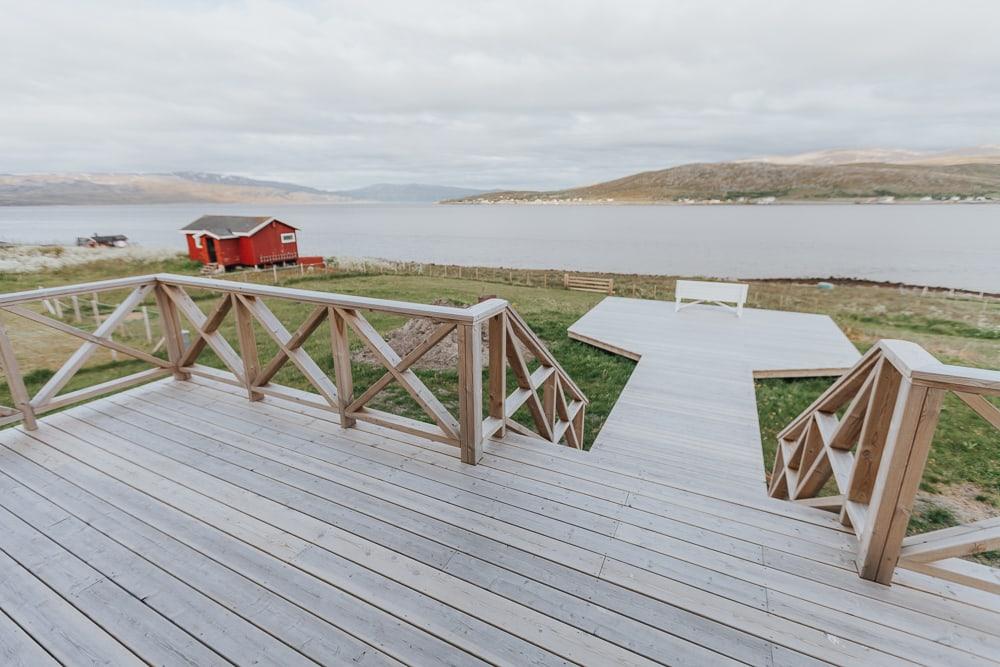 Speaking of reindeer, it was crazy how many reindeer there are on Kvaløya! The island is covered in them (I would have taken photos, but I was busy trying not to run them over).
Day 3: Hammerfest
I spent two nights at this cottage, but I took two little road trips during my second day here.
First I went to Hammerfest to explore town a bit, and of course meet the famous Russian spy whale Hvaldimir.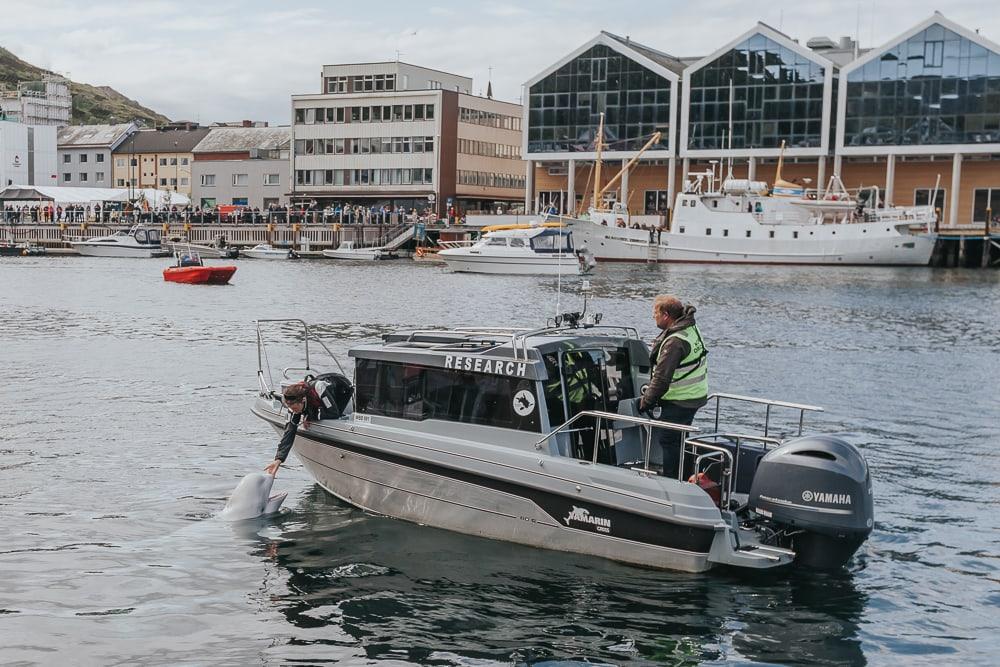 And afterwards I drove up to Havøysund, along one of the Norwegian National Tourist routes.
I'm always a bit skeptical when I turn onto one of the tourist routes because it's like, how much prettier can Norway get? Which is so dumb of me, because literally every time I drive down a new tourist route I'm in complete awe and declare it my favorite road in Norway.
And that's exactly what happened here. It was just so pretty.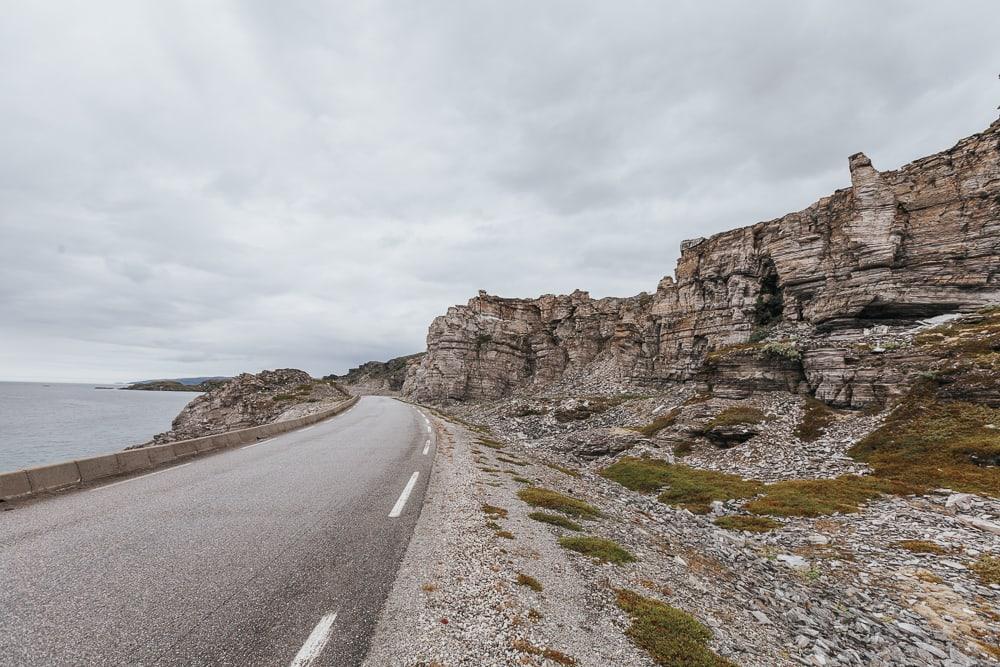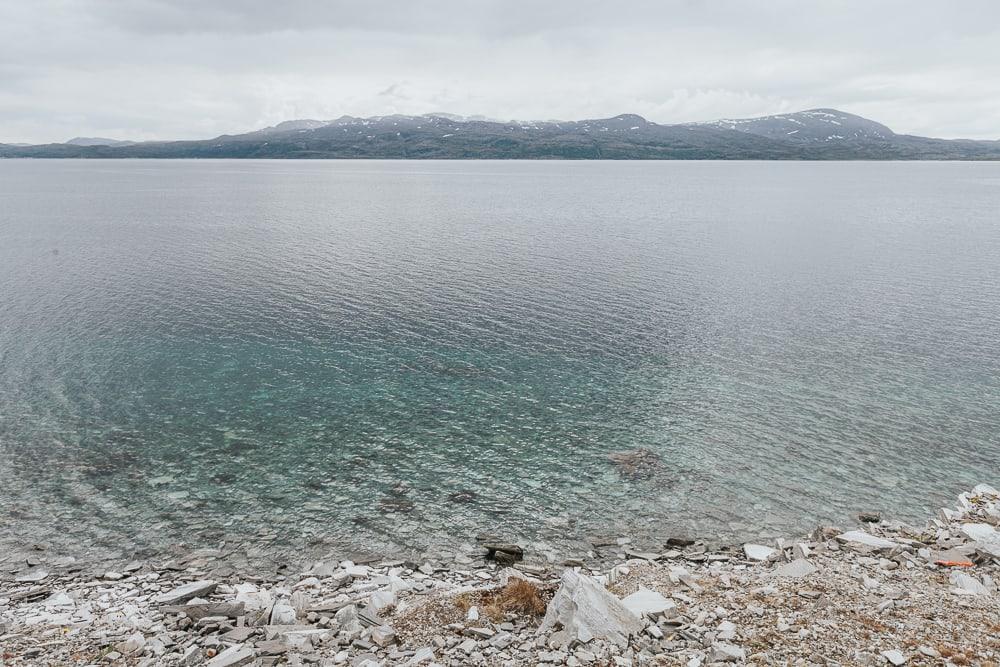 The national tourist routes always have the most interesting public toilets.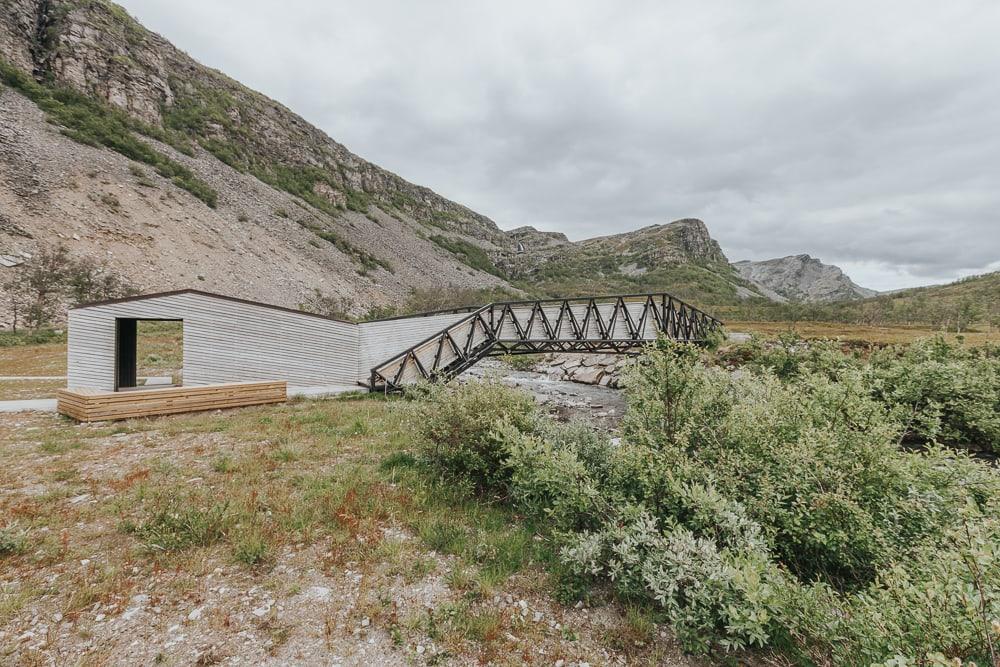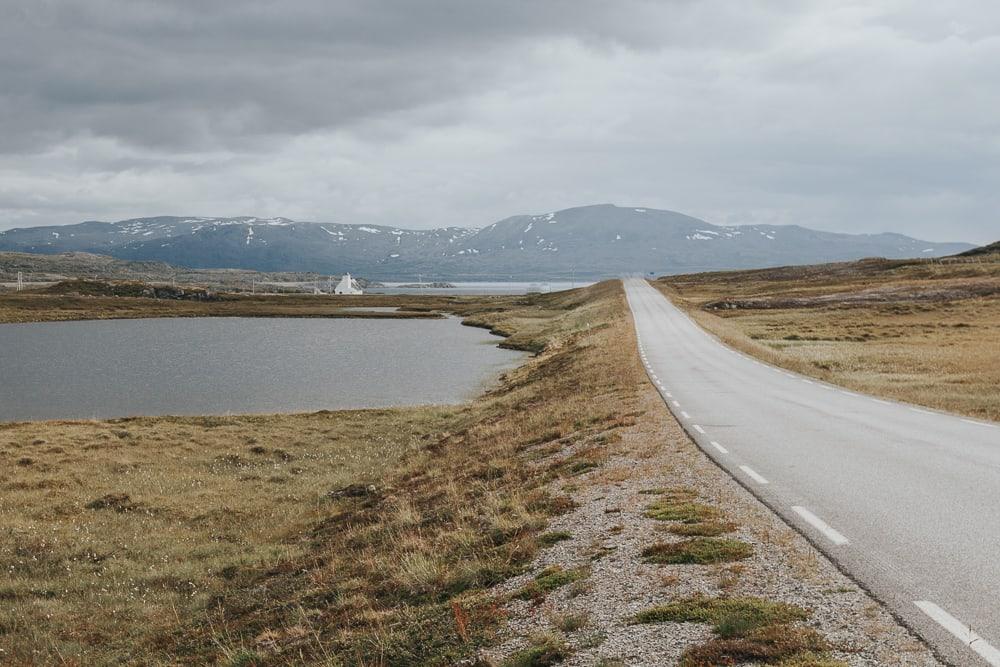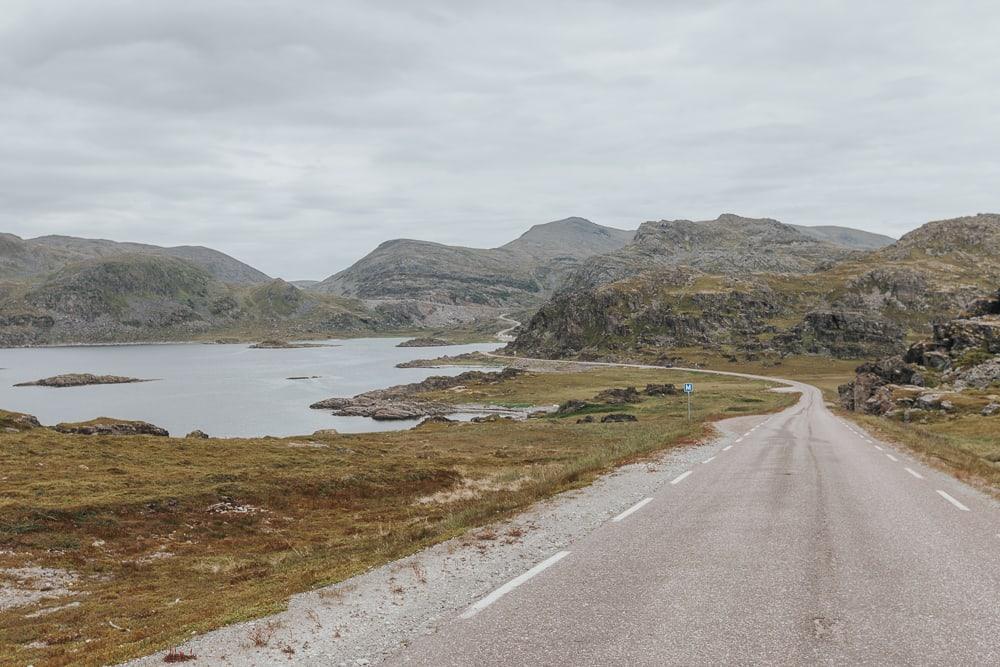 After driving through what really felt like total wilderness, I came up to Havøysund, a cute little fishing village. It's hard to believe people live this remotely, but there was something so cosy about the village that had me wondering if maybe I could someday live here too.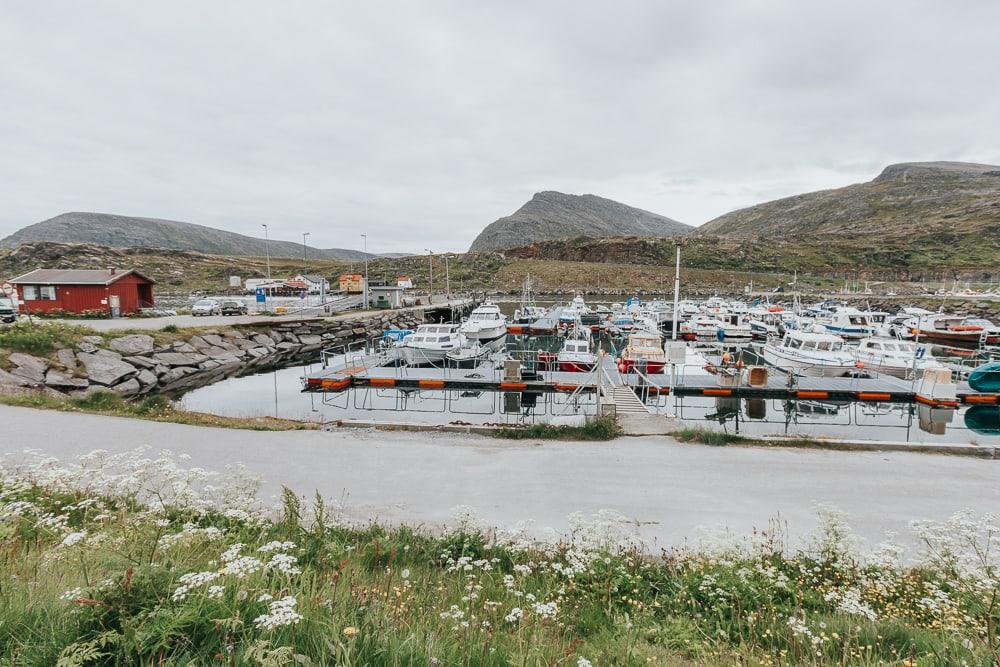 And it's worth driving through the village up to the mountainside. It's covered in windmills and has views out to what really does feel like the edge of the world.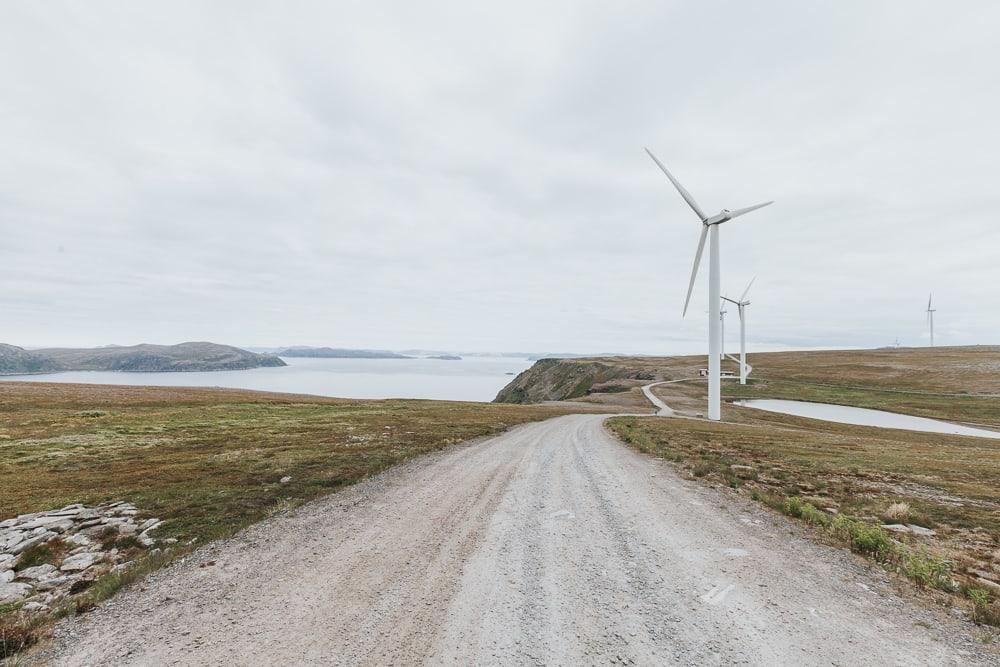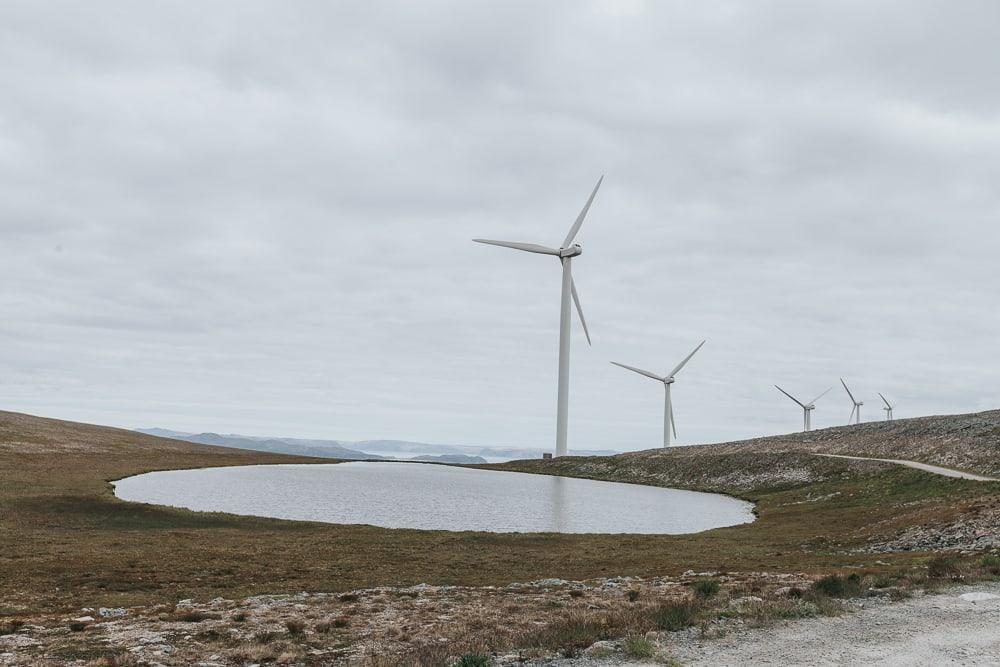 Day 4: Hamningberg
Today I drove down yet another scenic route (I've now driven 15 of them!).
I first heard about this drive from my friends Rachel and Chris who work in Abisko, and again, Rachel described this as driving along the edge of the Earth. It's a recurring theme up here – Northern Norway really does feel like the end of Europe (and it is).
Though actually a lot of the Varanger scenic route didn't even feel like Norway. Norway has a very specific look, to the point where if you showed me pretty much any photo I'd be able to immediately say whether or not it was taken in Norway. But I'm not sure I would guess photos of Varanger were from Norway.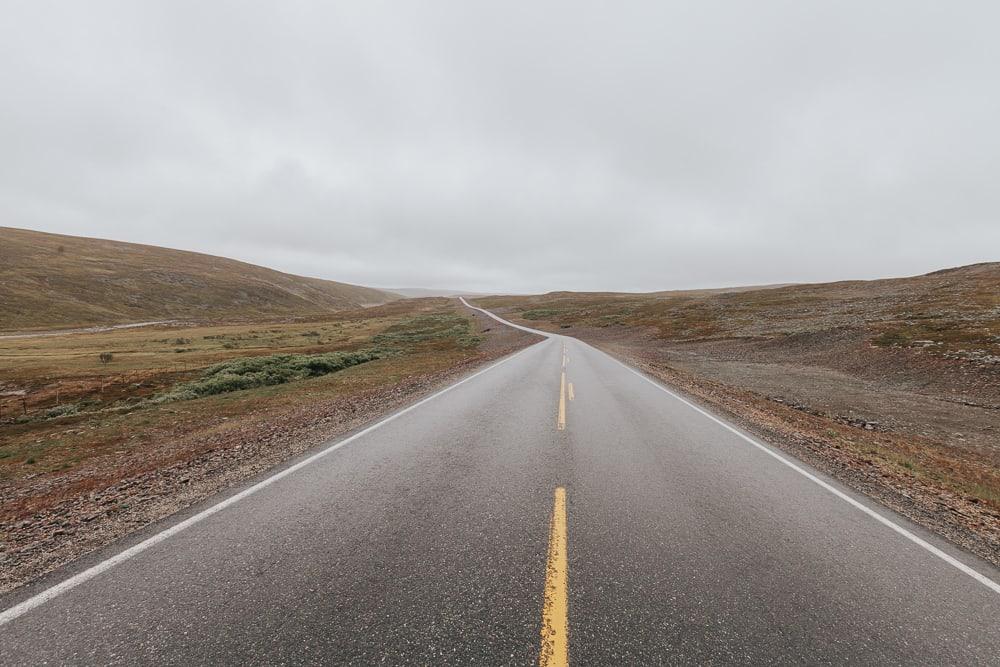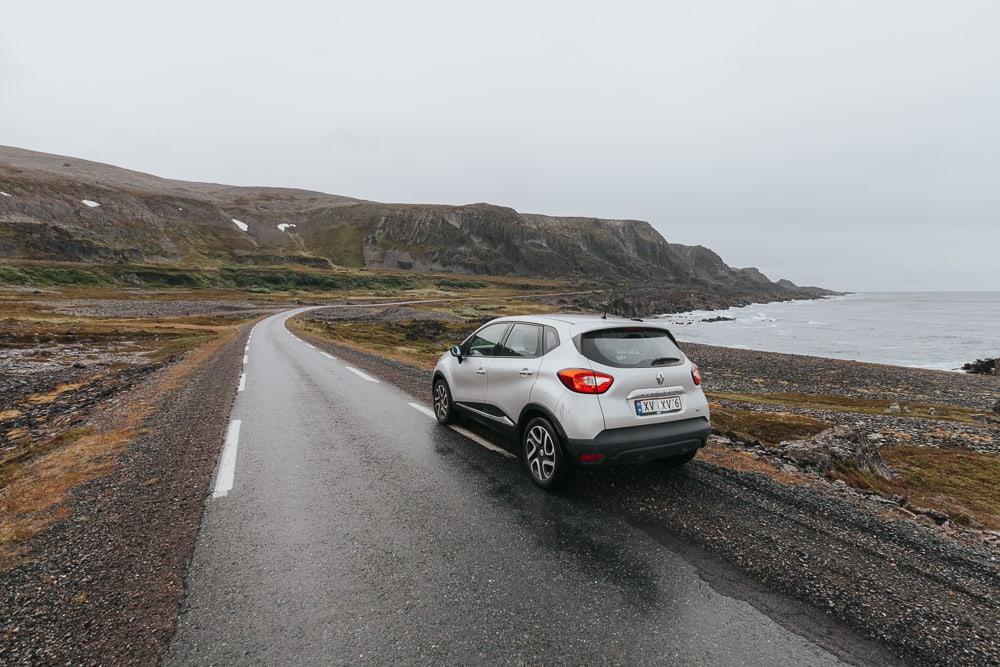 This was another long drive that originally I had planned to break up by wild camping along the way, but I "forgot" my tent at home when I was packing up my car. I use quotes because I'm pretty sure my subconscious had decided I simply couldn't be bothered to set up a tent on my own.
But if you do want to camp, there were plenty of places that would have been perfect to set up for the night.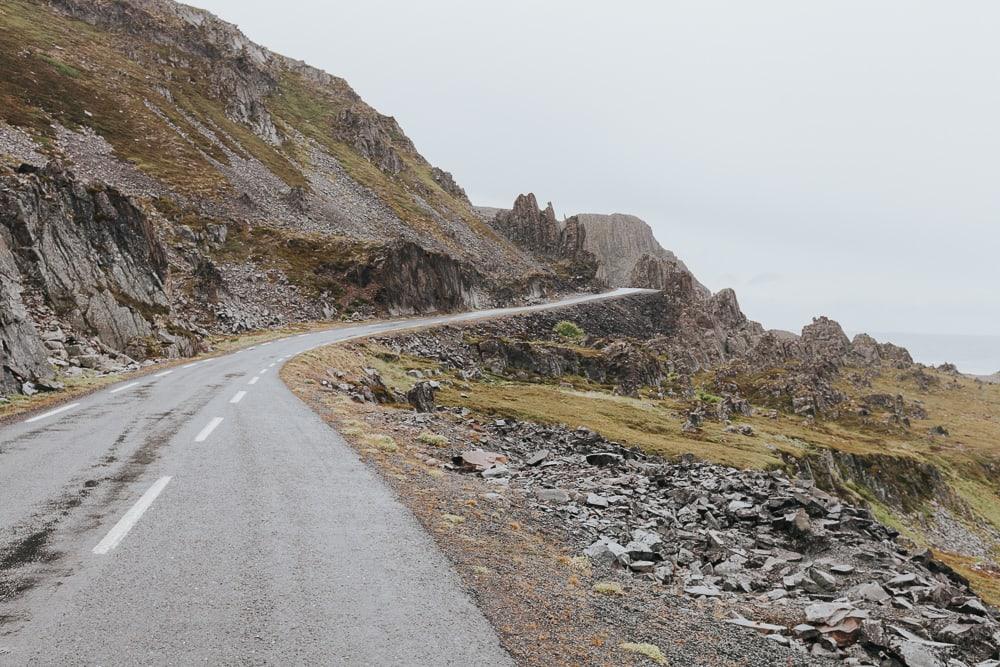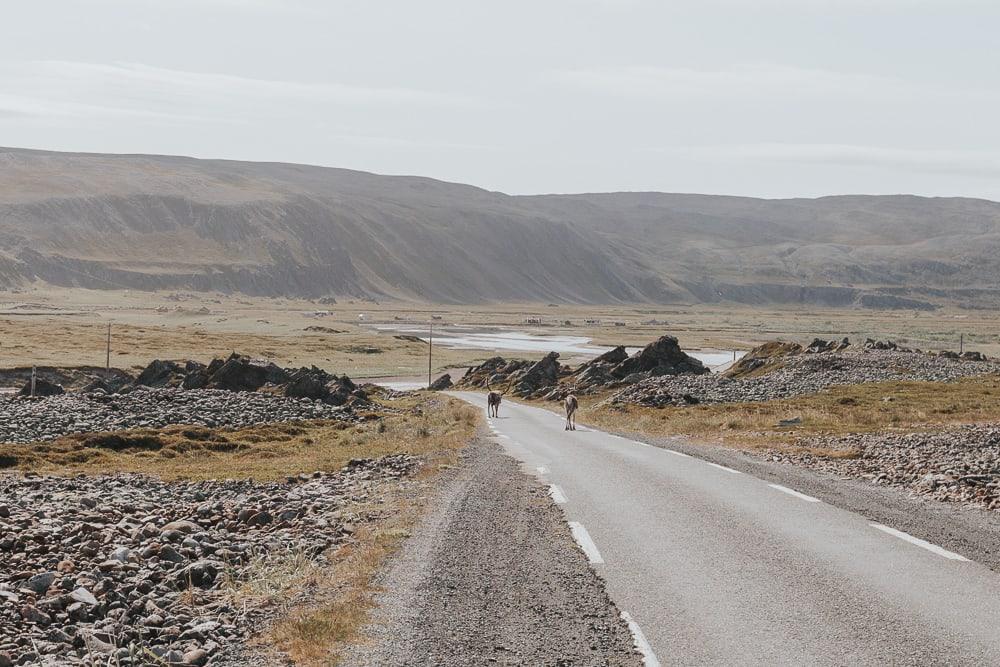 Instead I booked myself into another Airbnb.
There are a bunch of Airbnbs along this road, but I chose one in Hamningberg and I'm so glad I did. The views here were incredible, and again there were reindeer grazing in the yard (another recurring theme of the North).
This cottage was smaller and more simple than the one by Hammerfest, and again I had to bring my own bedding, but I also loved it. And I was super lucky to get this place on such short notice, as I noticed that it was fully booked for every other day in July. It must have been fate.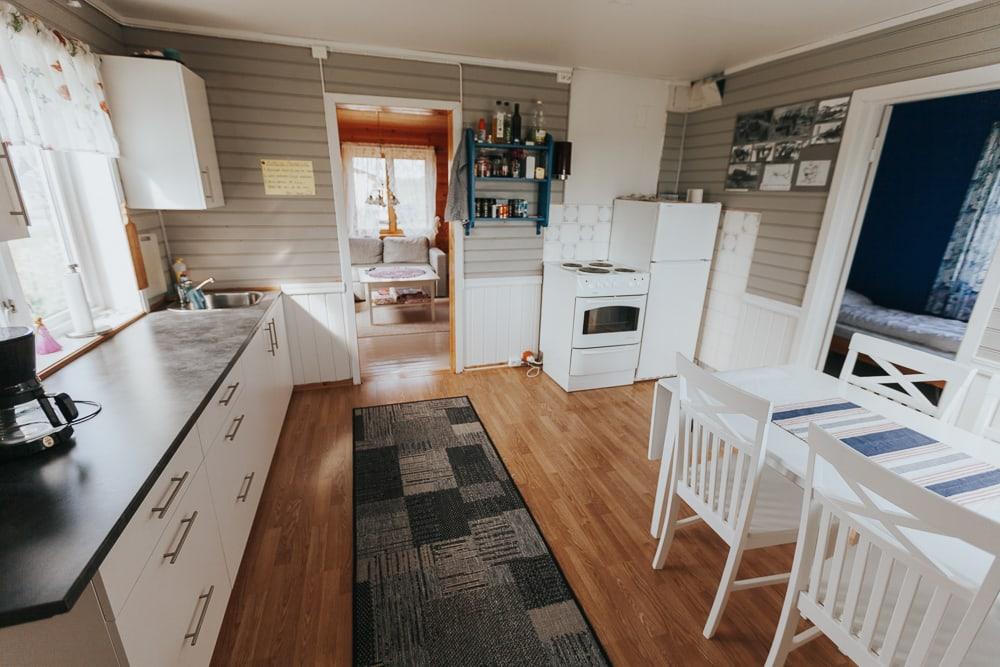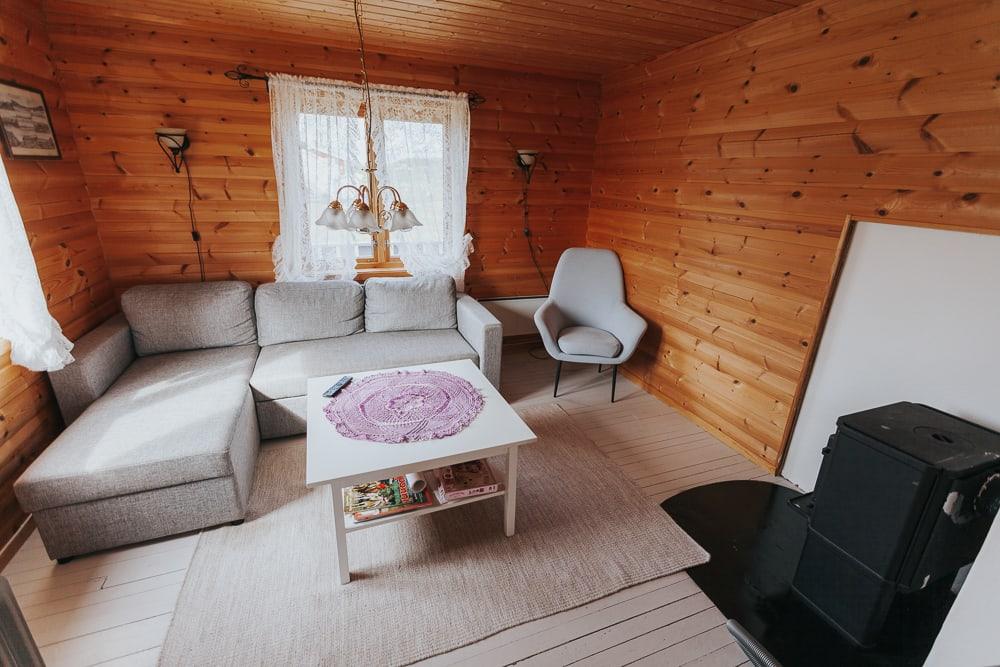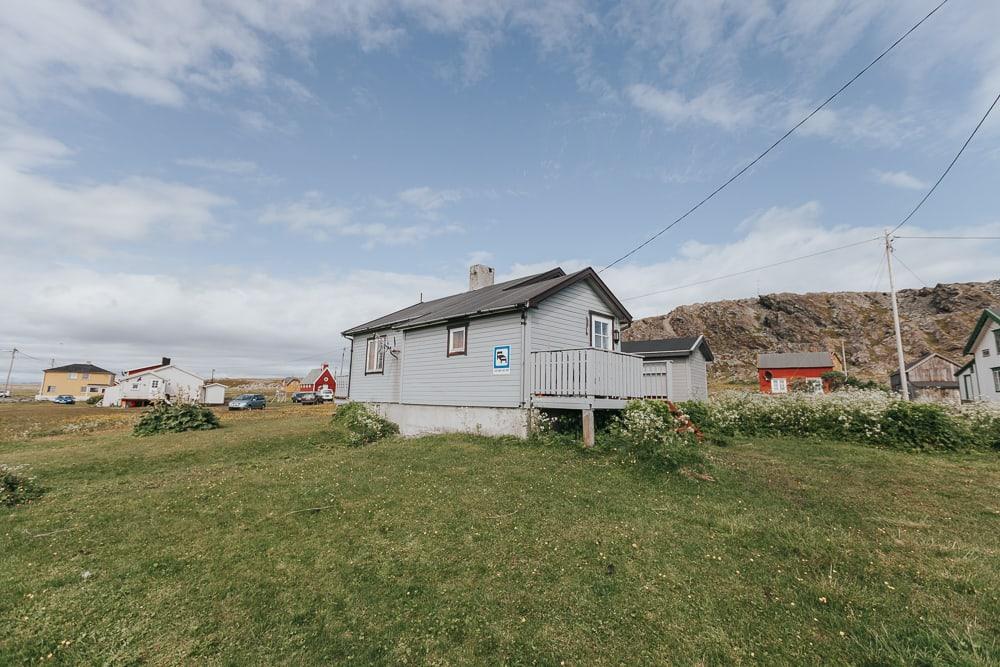 Hamningberg used to be a fishing village, but now it's only home to people's summer cottages, adding to its remote feel. I'll just go ahead and say it again: Hamningberg felt like the edge of the world.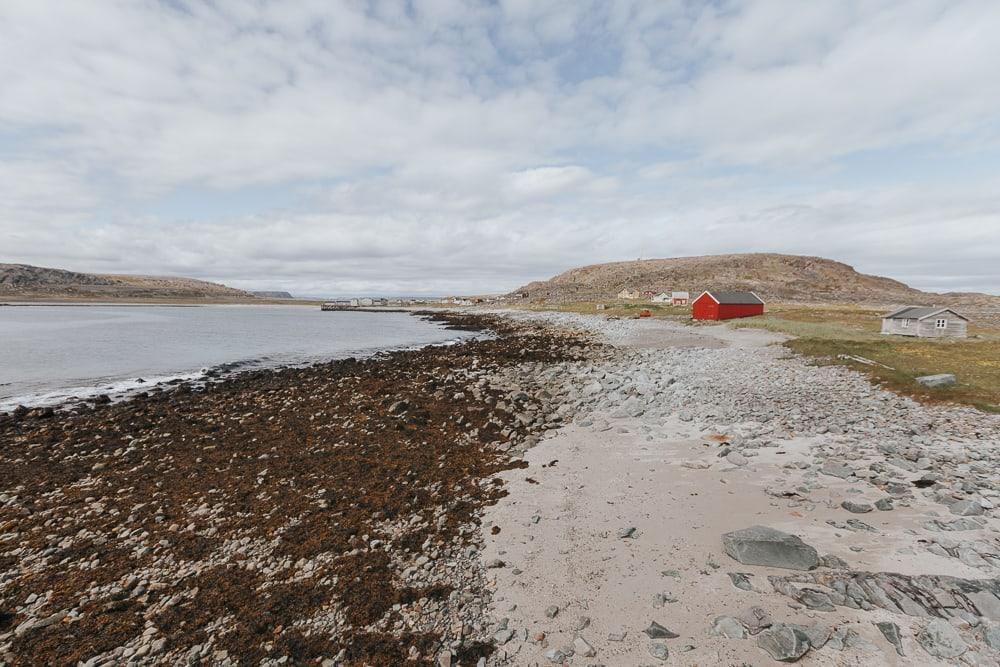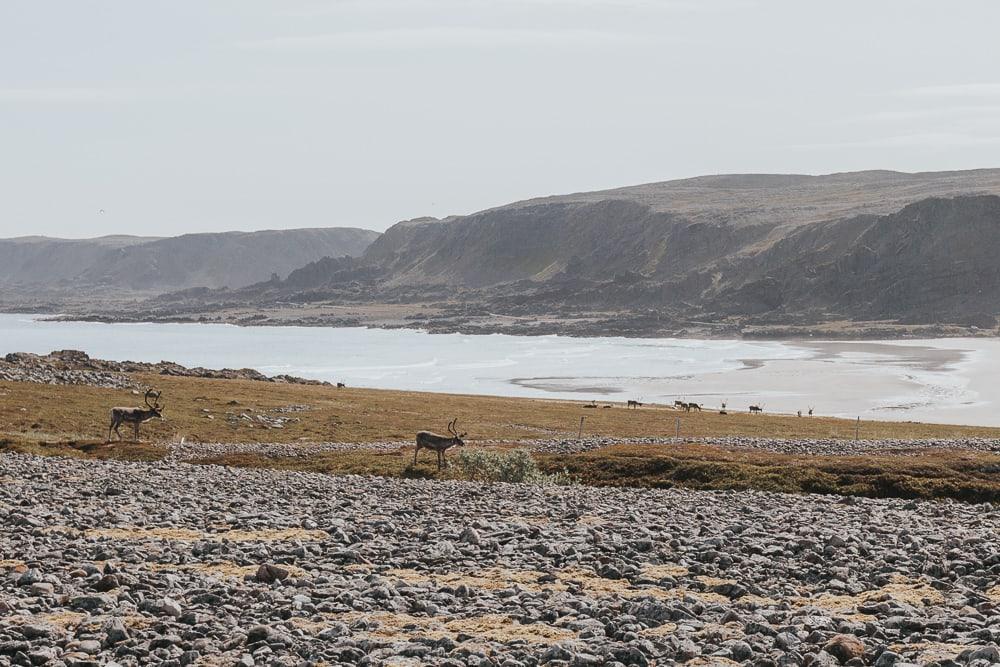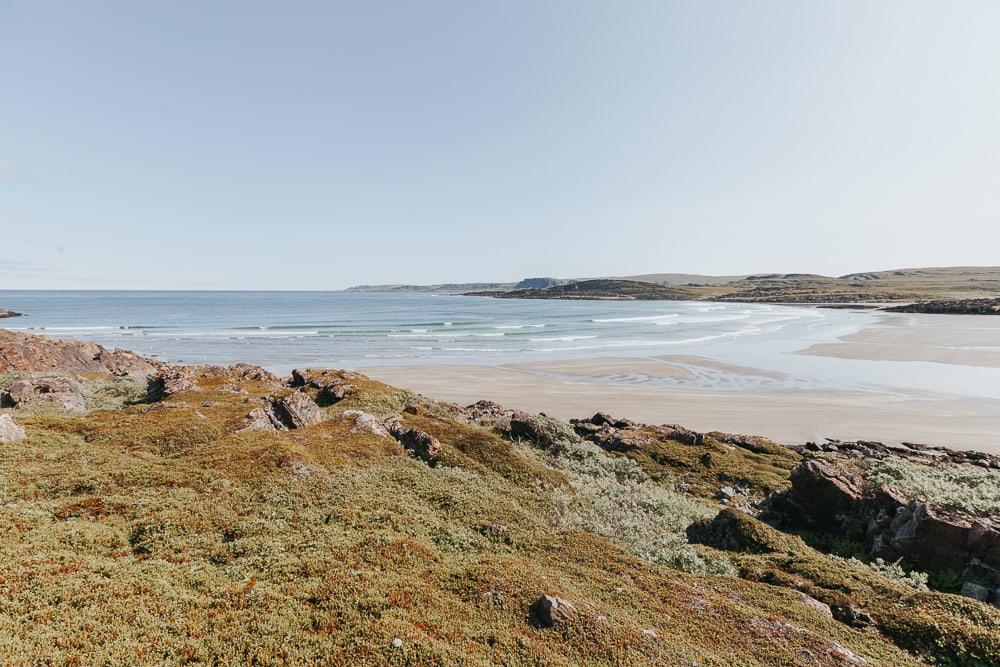 Days 5: Kirkenes
And then the next day I headed over to Kirkenes! This was actually my main reason for the entire road trip.
I remember visiting Kirkenes as a little girl and being so excited to be right on the border to Russia. I've since visited Russia twice, but I was still thrilled to be so close by again.
But Kirkenes itself is also such an interesting little town. It lies farther east than Istanbul, and part of the municipality is even farther east than St Petersburg! It was heavily bombed during World War II, so most of the town was rebuilt after the war. This means the town perhaps isn't the most beautiful one in Norway, but its surrounding scenery on the fjord more than makes up for it.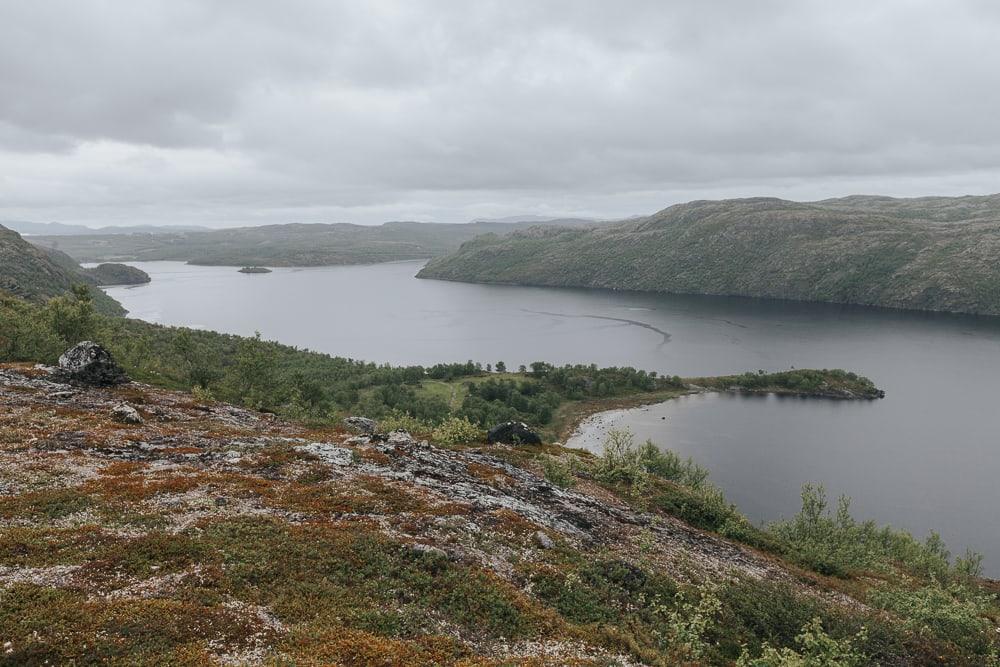 I spent my two nights in Kirkenes at the Kirkenes Snow Hotel. Check current rates and availability here
Day 6: Kirkenes
My second day at the Kirkenes Snow Hotel was packed with activities, which I wrote more about in my full Kirkenes Snow Hotel review.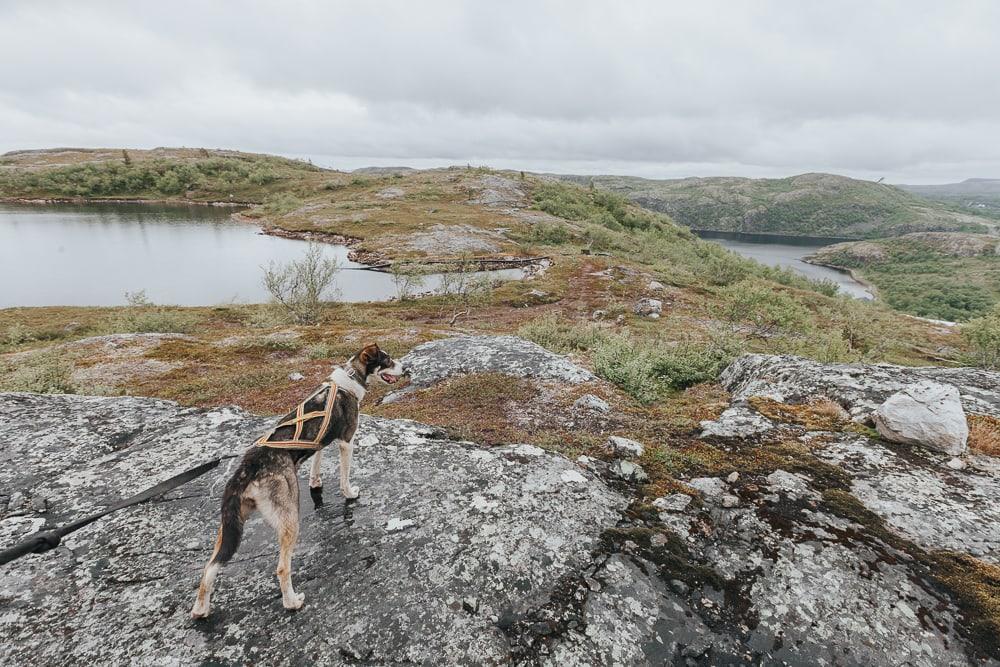 Day 7: Rovaniemi
If you're a fan of Santa Claus, you'll probably know that he lives in Rovaniemi, Finland. So of course I needed to go there!
I didn't actually visit Santa because it seemed embarrassing for a 31 year old to go alone, but as soon as I find a kid to kidnap for a road trip to Finland, I'm going back.
I stayed at the Arctic Treehouse Hotel right outside of Rovaniemi, and while I booked it sort of as an afterthought it turned out to be a highlight of my entire trip.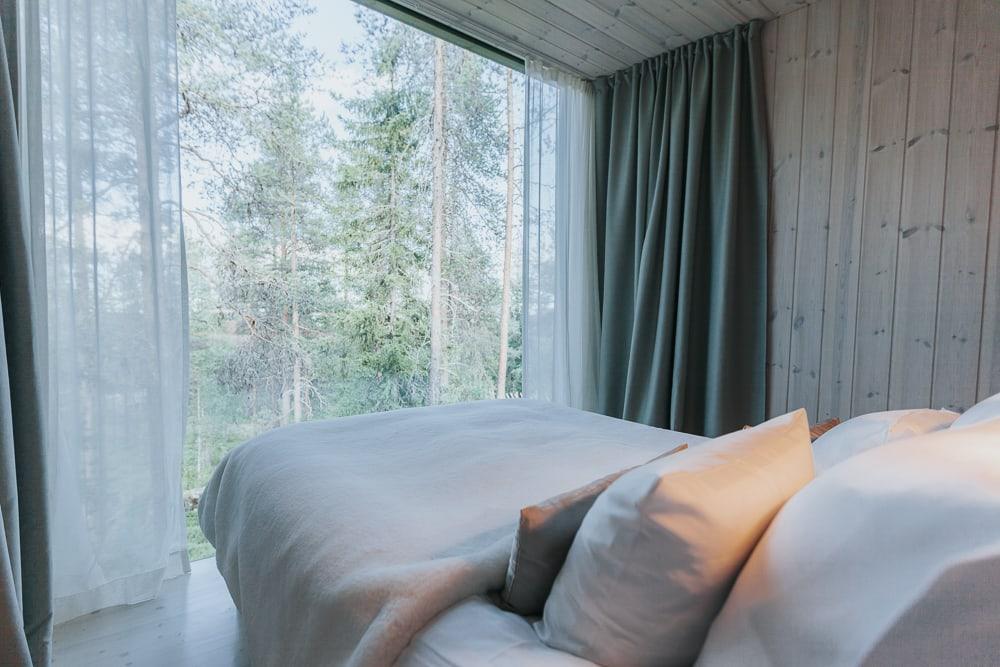 I loved it so much that I wrote a whole post about staying in the Arctic Treehouse Hotel. It's crazy that one night at a hotel could have left such an impression on me, but it really did.
Day 8: Home
And then on my final day I returned home to Mosjøen. But if you took my advice and started from Kiruna instead, you would of course now return to Kiruna, which is about 4 hours away.
Mosjøen is 9 and a half hours from Rovaniemi, which made for a drive. If you were returning to Norway, though, you could always stop in Hattfjelldal, which is about 8 hours from Rovaniemi and definitely worth the visit.
There are many ways you could extend this itinerary – adding nights in Abisko, Alta, or even exploring more of Finland – but even in just seven days this itinerary covered so much ground. And I mean that literally, as it was a lot of driving, but also I think it was totally worth it for the wide range of places I got to experience in such a short time.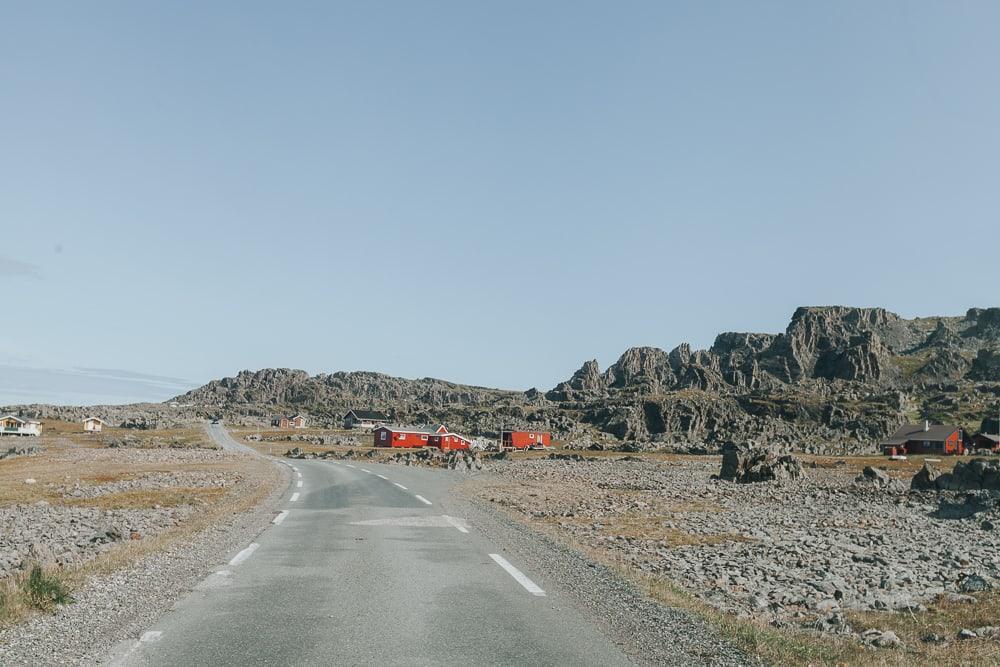 I've also written an in depth ebook covering all aspects of planning your Northern Lights trip, including the best places in the Nordics to see the Northern Lights, the best time to see the Northern Lights, my top accommodation choices, tour options, how to chase the Northern Lights, how to photograph and film the Northern Lights, what to pack for your trip, and other exciting Arctic activities to try on your trip up North.
If you want to ensure you have the best Northern Lights trip possible, you can purchase the ebook here.