This is an account from a weekend in Bergen, but you can read my complete guide to things to do in Bergen here.
So I think anyone who has read basically anything on my blog knows that I love mountains, and I love living in the Norwegian mountains. It's funny because I actually always used to think I would end up living in a city. And I think that's why one very key part of my happy mountain life is being able to occasionally escape for a weekend in Bergen.
I often pass through Oslo during my travels, as I always fly in and out of Oslo Airport, but whenever I want a city escape from quiet mountain life I actually head to Bergen instead. While Oslo is four hours by bus from where I live, Bergen is just five hours, and honestly that city is so worth the extra hour on the bus!
And so a couple of weeks ago when I started to feel antsy here in my cabin I found a last minute deal on Booking.com and caught the first bus to Bergen. And guys, it was so much fun. In fact, Bergen has always had to compete with Trondheim and Ålesund when it comes to my pick for the best city in Norway, but something about this most recent trip had Bergen finally laying claim to the prize.
And that something was sunshine. I had never seen Bergen in the sun before!
Okay, it wasn't just the sun that had me professing my love for this city – Bergen has a lot going for it.
In fact I always tell people to check for flights into Bergen instead of Oslo if they're heading to Norway, especially if they only have a short time to get a taste of the country. Because while duh, in a perfect world where time and money is no issue you'd want to spend several months exploring Norway (or years?), the truth is vacation days are limited and Norway isn't the cheapest place to hang out.
But the good news in this not so perfect world is that you can see many of the very best sides of Norway in just one weekend in Bergen. In fact during this last trip to Bergen I saw a whole lot of loveliness in 58 hours.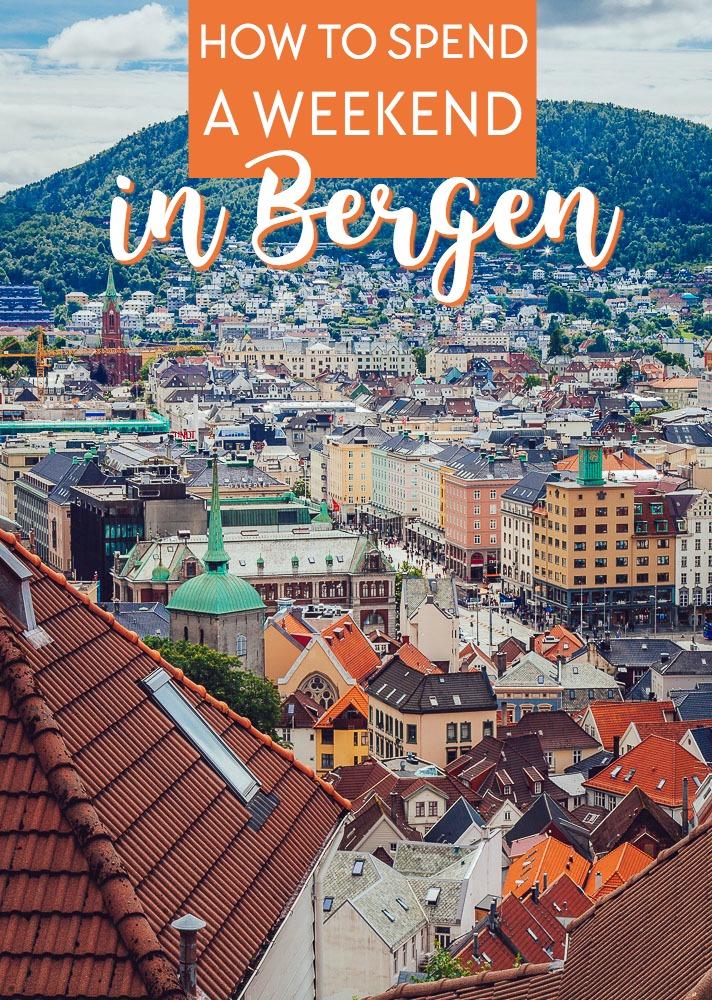 Downtown Bergen
Downtown Bergen is really beautiful, and usually where I spend most of my time when I visit the city. Okay, to be honest I've been to Bergen a few times this year but never thought to blog about it because I usually just spend my entire trip shopping and hanging out in cafés – not such exciting stuff (unless you live in the mountains, in which case it is very exciting).
This trip to Bergen wasn't much different. I spent a lot of it wandering around downtown instead of seeing any particular sites. But really that's one of the things I love the most about Bergen – the city is so beautiful that you can have an amazing time there even with a totally empty itinerary.
I love the cobblestone streets and the old buildings, and peeking in all the random little shops. So many of my favorite cities seem to have been taken over by big bland chains, so I just love that so many of the independent stores in Bergen have managed to survive.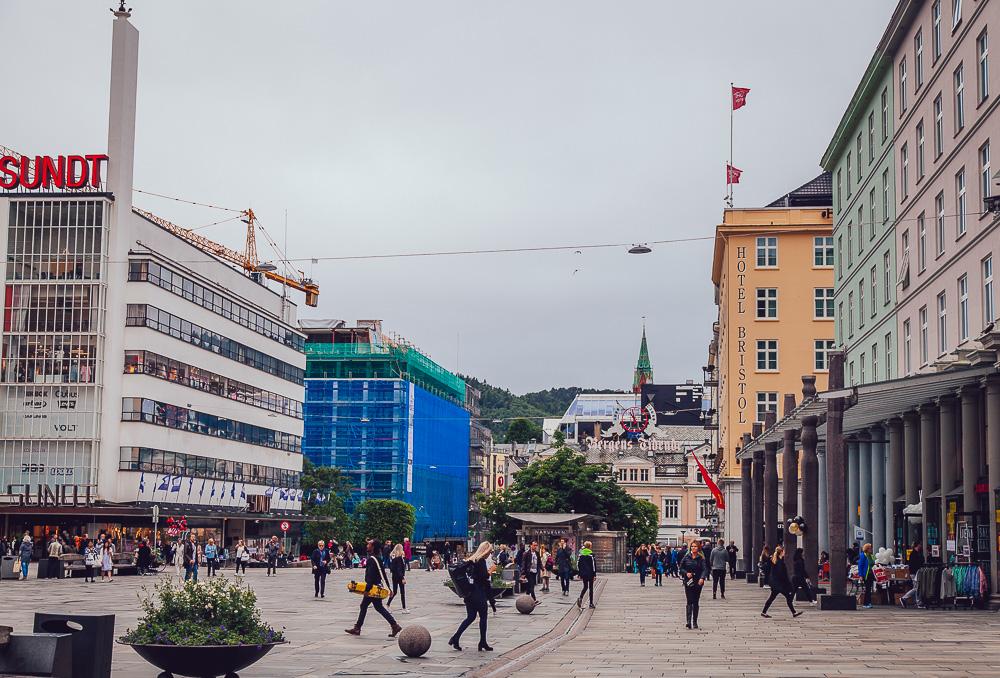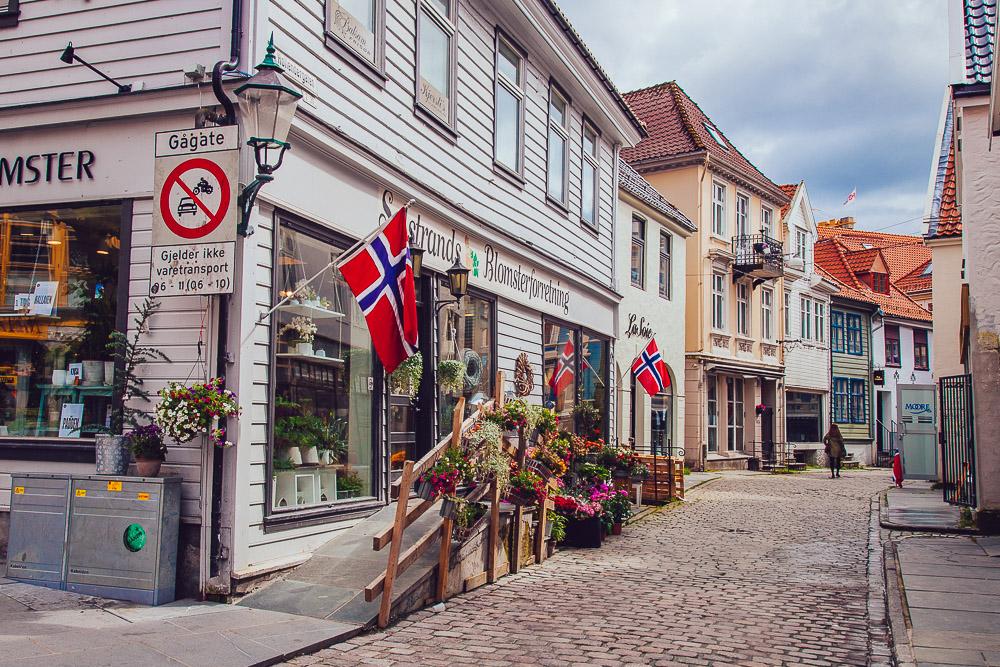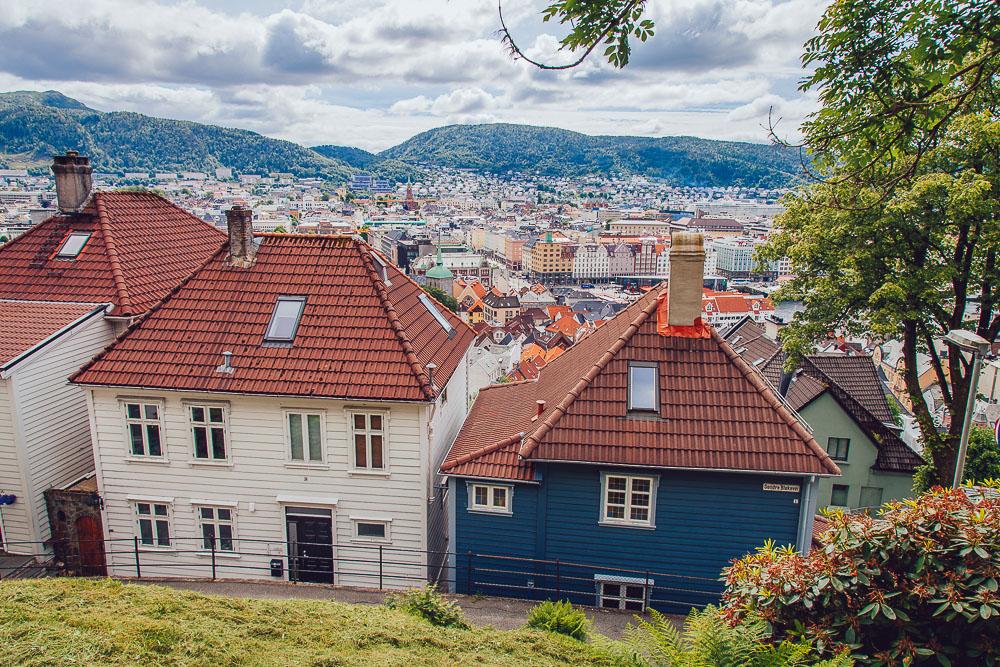 And even if it is totally touristy, I do get excited each time I walk by Bryggen, whose foundations date back to the 12th century. There's so much history there, and I love walking around imagining what the city was like hundreds of years ago.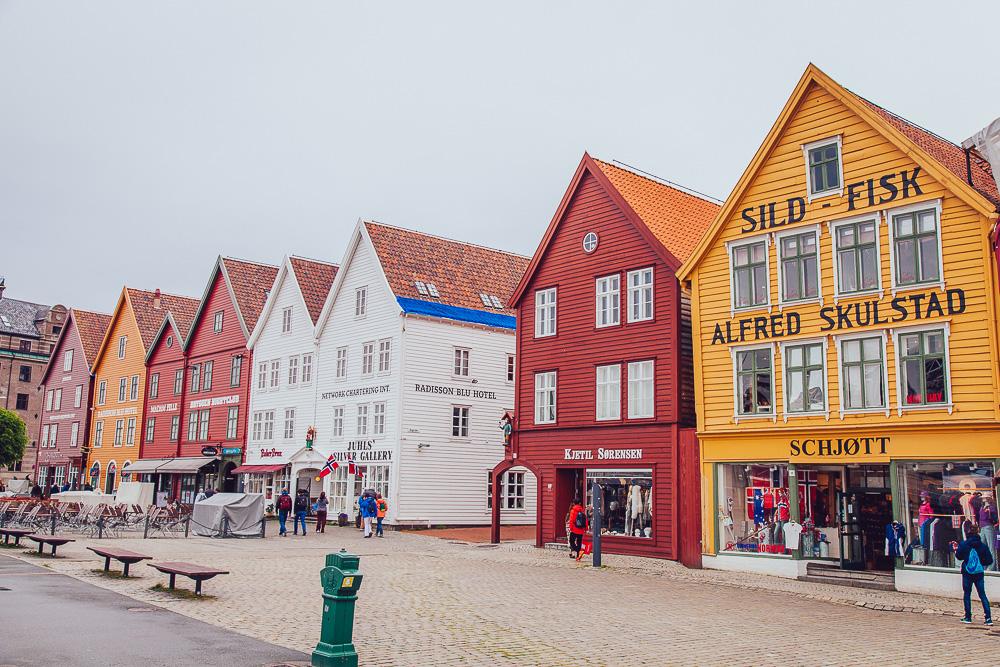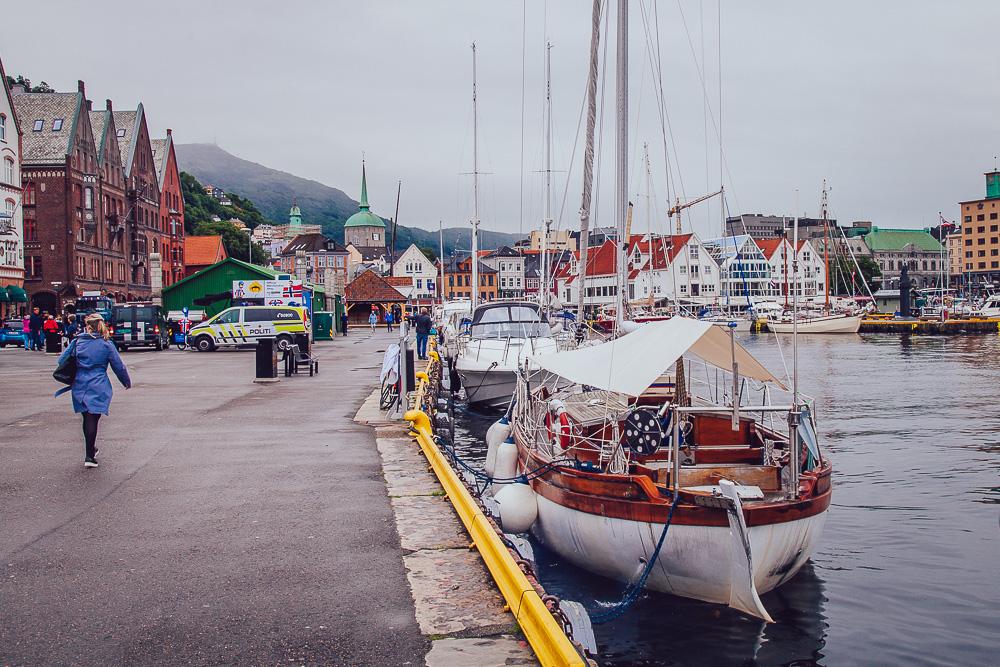 Bergen's neighborhoods – Ladegården and Sandviken
I've stayed at a lot of hotels or hostels in Bergen, and this time I loved staying at this gorgeous apartment.
The apartment was on this street and it was so fun to pretend like I actually lived here: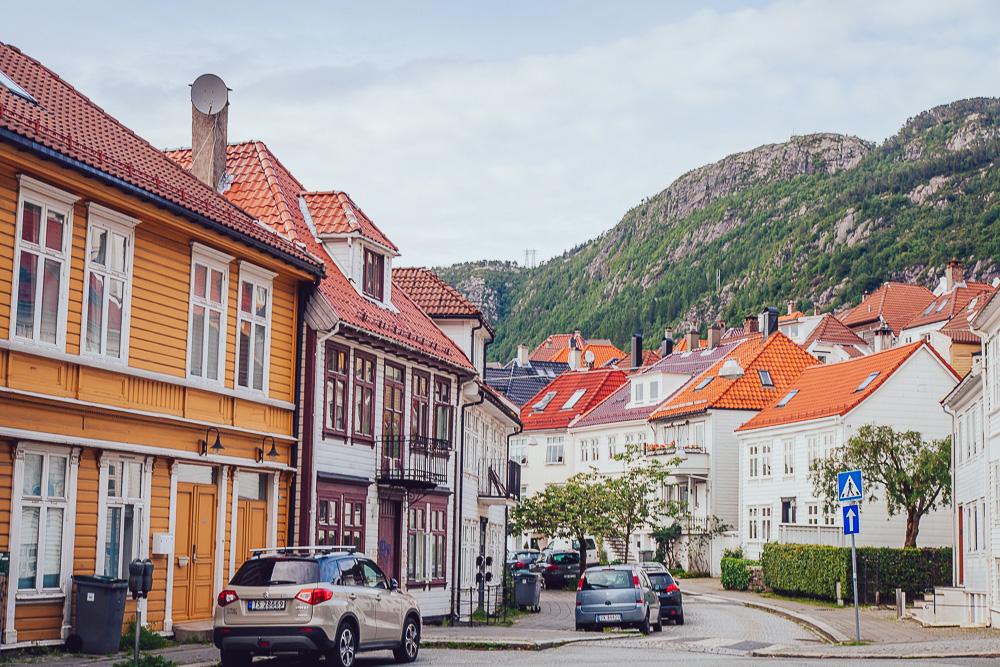 I ended up spending hours wandering around Ladegården and farther up the hill into Sandviken. The houses there are just so pretty, and I love all the views down into the valley from the mountainside.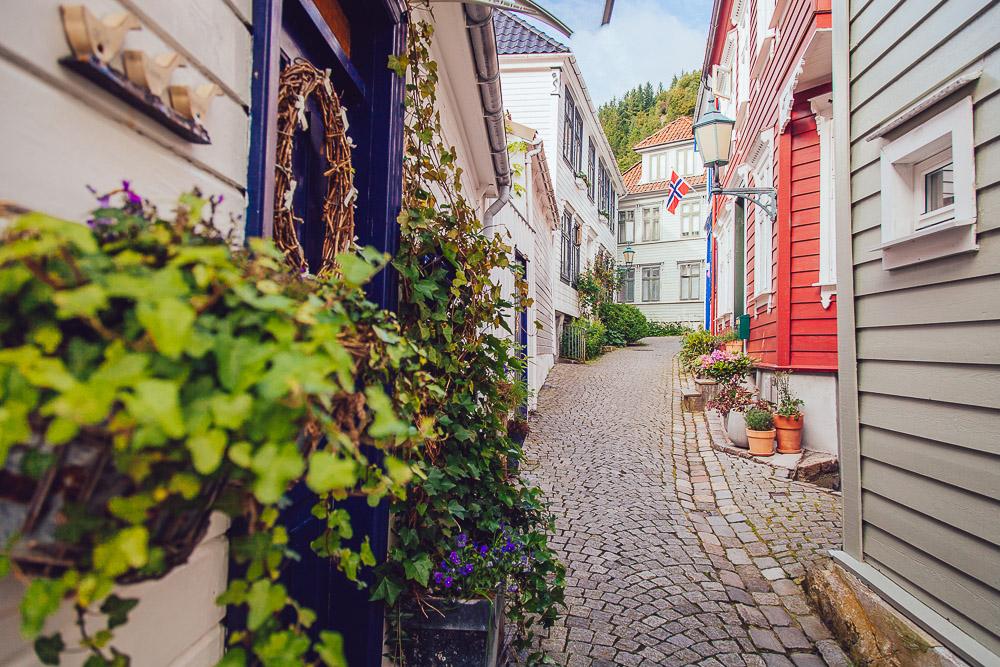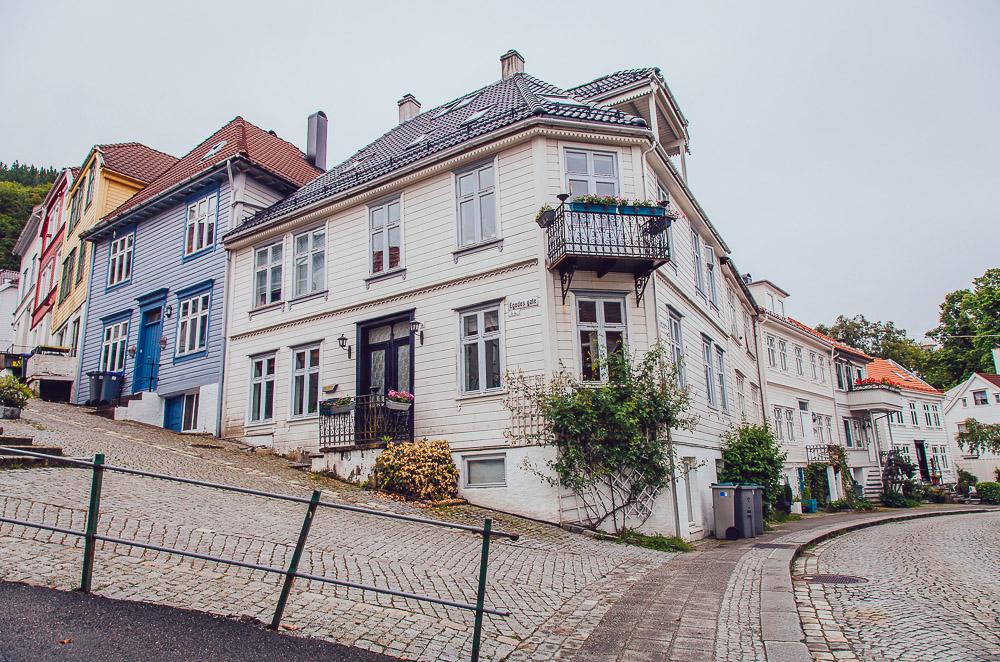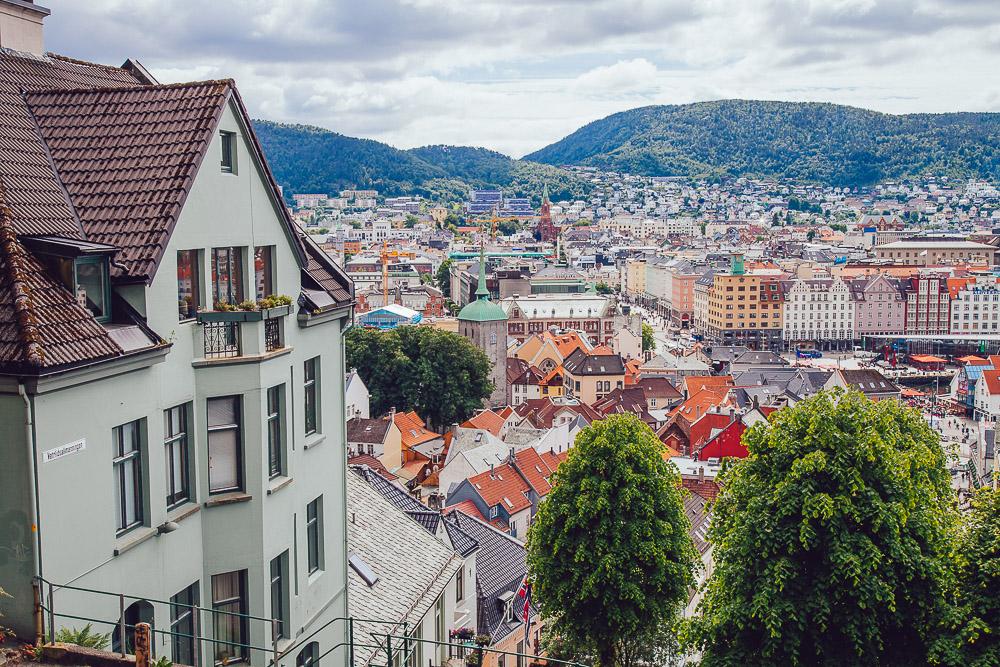 Hiking up Skredderdalen and Mount Fløyen
I love that downtown Bergen is right on the water, but I equally love how the city is surrounded by mountains.
The two most popular mountain viewpoints over Bergen are Mount Fløyen and Mount Ulriken. Mount Ulriken is the highest mountain over Bergen, and you can even go zip-lining from Mount Ulriken!
But this time I unfortunately didn't have time, so I head to Fløyen, which is so close to the city that even at the start of the hike you can get some great views (so if you're feeling a bit lazy you don't actually have to hike all the way to the top).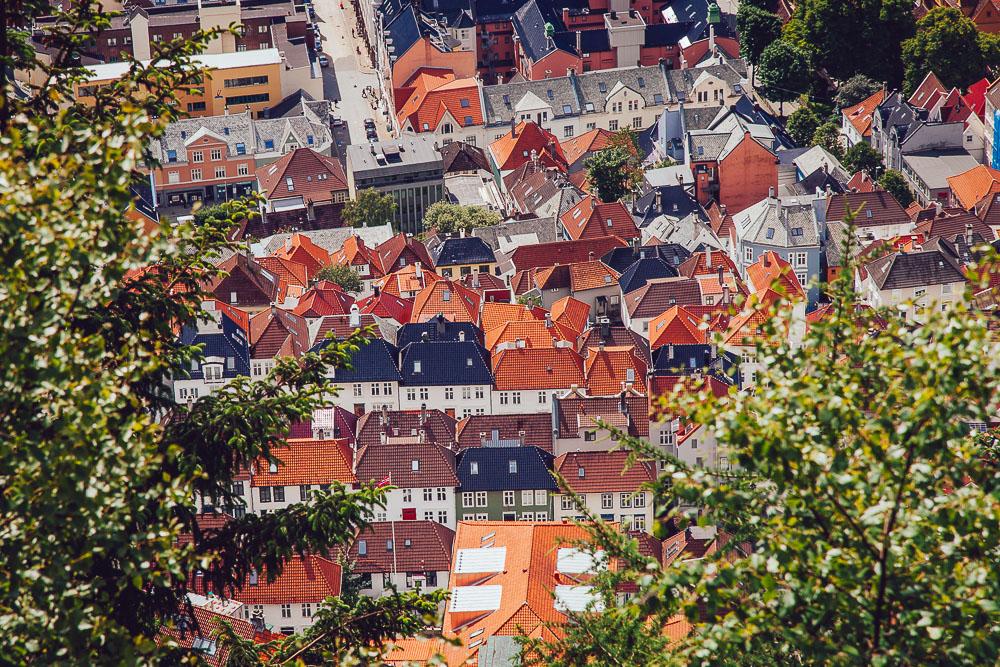 Though this time I decided to hike up Skredderdalen to get to Fløyen, which was way more intense than hiking up from the city center. But it was also kind of amazing to think that Skredderdalen starts so close to the city center, as it feels like being totally in the wilderness.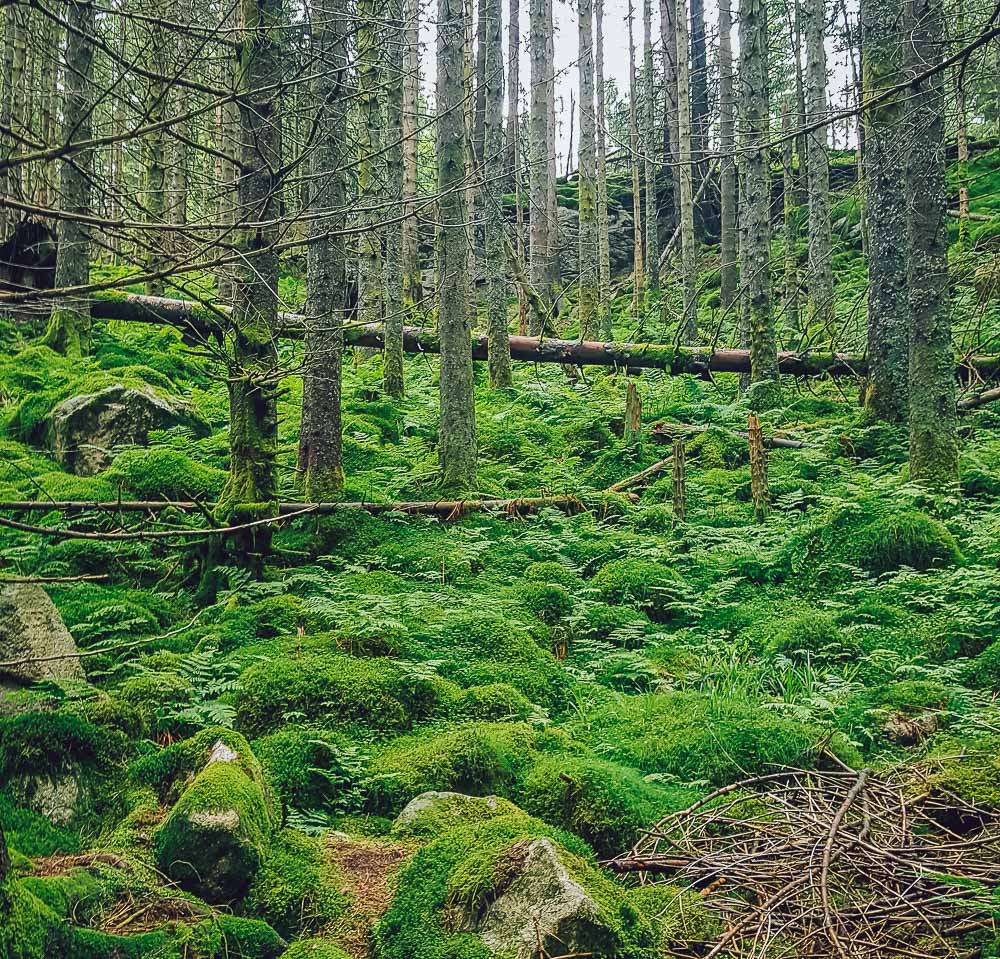 And that's what's so cool about Bergen – it may be Norway's second largest city, but you can walk up from the city center right into the mountains and feel like you're in the middle of nowhere.
I think Skredderdalen is a great hike for people who are only in Norway for a few days and might not have time to get into the countryside, whereas the hike up Fløyen from the city center (it starts behind the Fløibanen funicular) is much easier as it's a paved walkway, and it has some really nice views out over the city. Or you could just be lazy and take Fløibanen up for the views instead.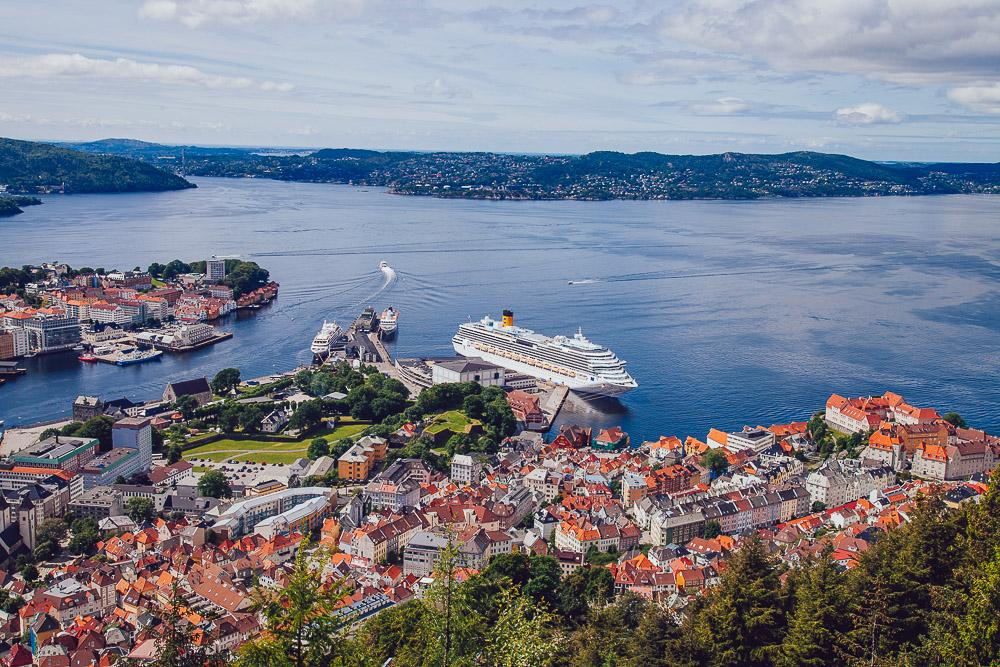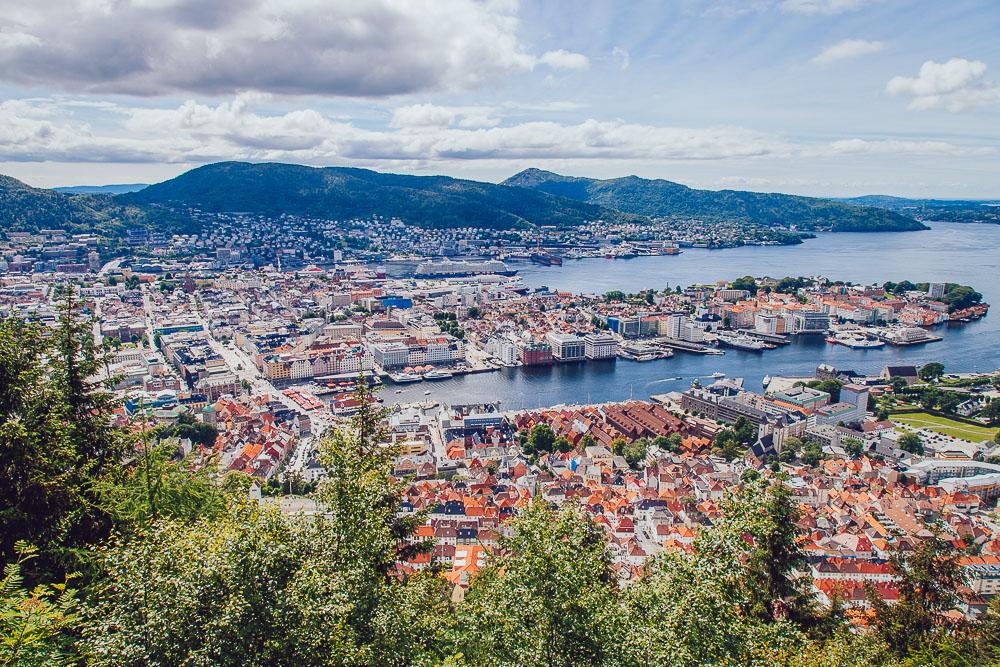 So yes, although the whole point of my weekend in Bergen was to get a city escape from life in the mountains, I ended up spending a good portion of my time in Bergen escaping to the surrounding mountains. Go figure.
What can I say, Norwegian nature just has this pull over me. In fact I think most people visiting Norway will agree – the best part about Norway is the beautiful landscape here, and Bergen is no exception.
Explore Bergen with a local
Bergen is a special city in Norway. In fact many Norwegians will say that Bergen is separate from the rest of Norway – the locals consider this a good thing, and everyone else, well everyone else is probably jealous they don't live in Bergen.
Bergen locals are very proud of their city and I'll admit my friends from Bergen have shown me how to fall in love with it. So if you really want to get to know the city, consider booking a customizable private tour for a few hours – they're surprisingly affordable and will give you a unique perspective on Bergen. Click here for prices and availability
Getting out of Bergen
Bergen is easily worth a visit all on its own, but considering all the amazing fjord views outside of the city it's always a shame to visit without exploring the surrounding area as well. Ideally you'd want to spend a couple of days in Bergen and then spend a few days on the fjords, but if you're truly pressed for time you could just spend one day exploring Bergen and then make a day trip out to the fjords.
Here are a few posts I've written about things to do in the area surrounding Bergen:
The Three Best Day Trips from Bergen // hands down the best day trips from Bergen
Norway in a Nutshell – Is It Worth It? // how to plan a DIY Norway in a Nutshell tour – ideal for getting out of Bergen without renting a car
The Prettiest Road Trip from Bergen // if you rent a car for a day, definitely head here!
Where to Stay on Sognefjord // a few of my favorite spots along the fjord if you want to spend more time outside of Bergen