I moved to Tromsø because I wanted to live in a city in the north of Norway, but while I was excited for all the opportunities and conveniences of a city, really I was most excited to live near the Lyngen Alps and Finnmark. I've been loving having so much to do in Tromsø, but I also really love how close the city is to some of Norway's most spectacular landscapes. And if I do eventually tire of city life, my guess is that I'll move even farther north.
So it's no surprise my first road trip since moving here took me as far north as I could drive: the North Cape.
When I planned this weeklong road trip I knew I wanted to make my way up to the North Cape, and I knew I wanted to stay in some really cool hotels. I spent tons of time researching the best places to stay on my way north, and I'm happy to report that I loved every single place – and I'm sure you will too!
You will need a car for this itinerary, as tends to be the case for all of the best Norway itineraries. Plus this way you can explore all the beautiful winding roads you come across, which is one of the best parts of a Norway road trip.
If you're flying into Tromsø you can pick up your rental car at the airport. I used my own car for this trip, but in the past I've rented from Sixt, or you can compare rental prices here. And if you're new to Norway I recommend also reading this guide to driving in Norway.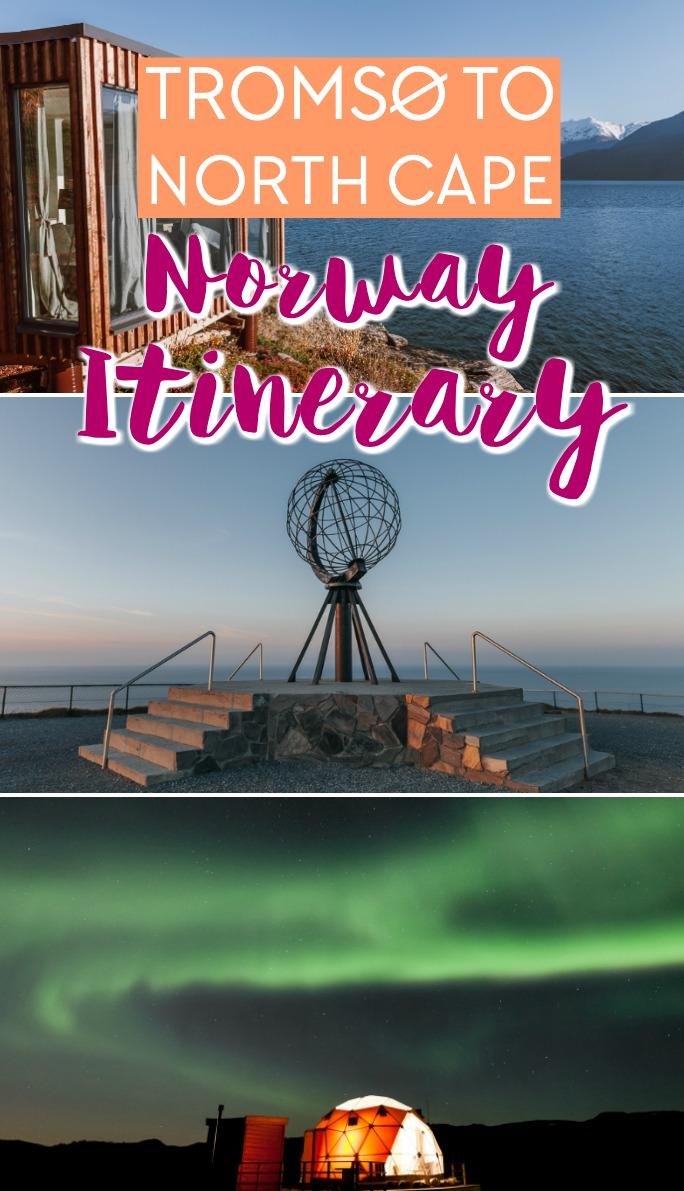 Day 1: Lyngen
I don't think anyone should visit Tromsø without seeing the Lyngen Alps, at least if you're able to rent a car for a day or two. I spent two nights at an Aurora Mini Fjord Cabin, about a two hour drive from Tromsø, which made for the perfect base both for exploring the Lyngen Alps and watching for the northern lights at night.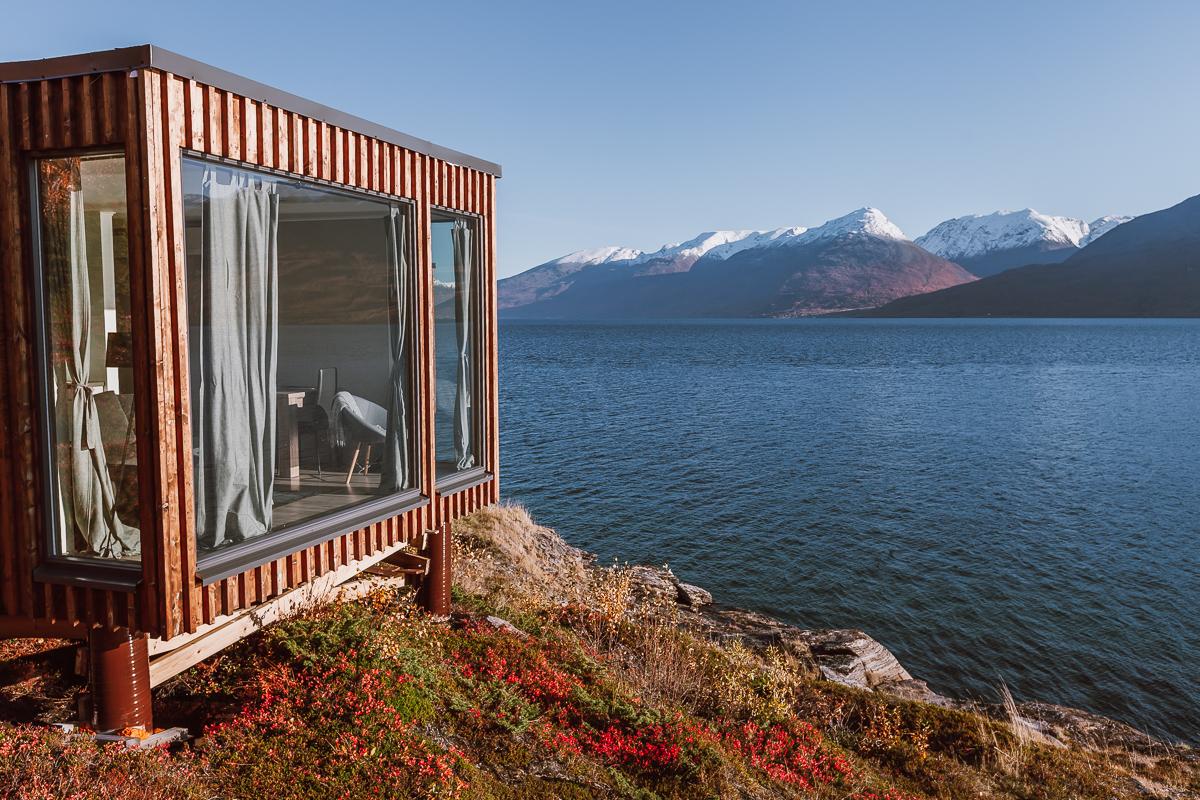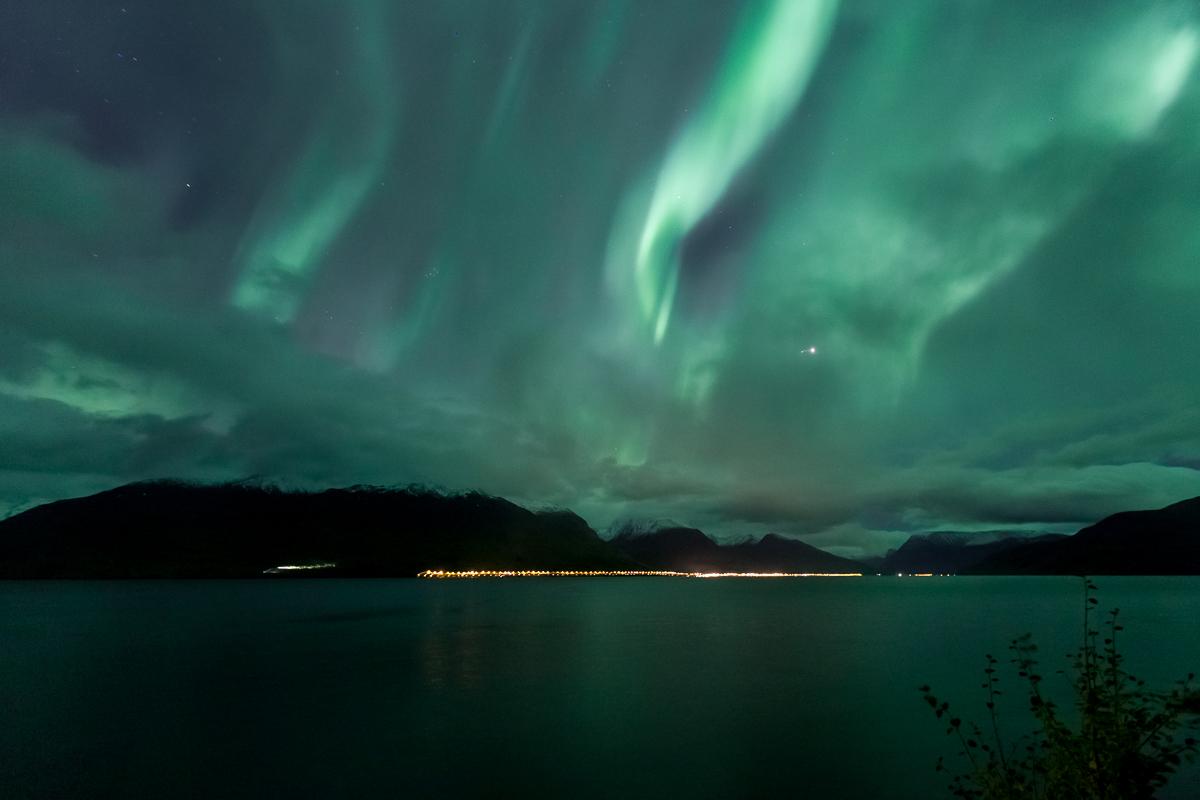 Day 2: Lyngen
Take today to explore the Lyngen Alps! I recommend driving along the Lyngen Alp route (you'll see lots of signs for it), and then if you want to do some hiking you can hike up to Lyngen's famous Blue Lake.
Read about my time in the Lyngen Alps, including visiting the Blue Lake, here.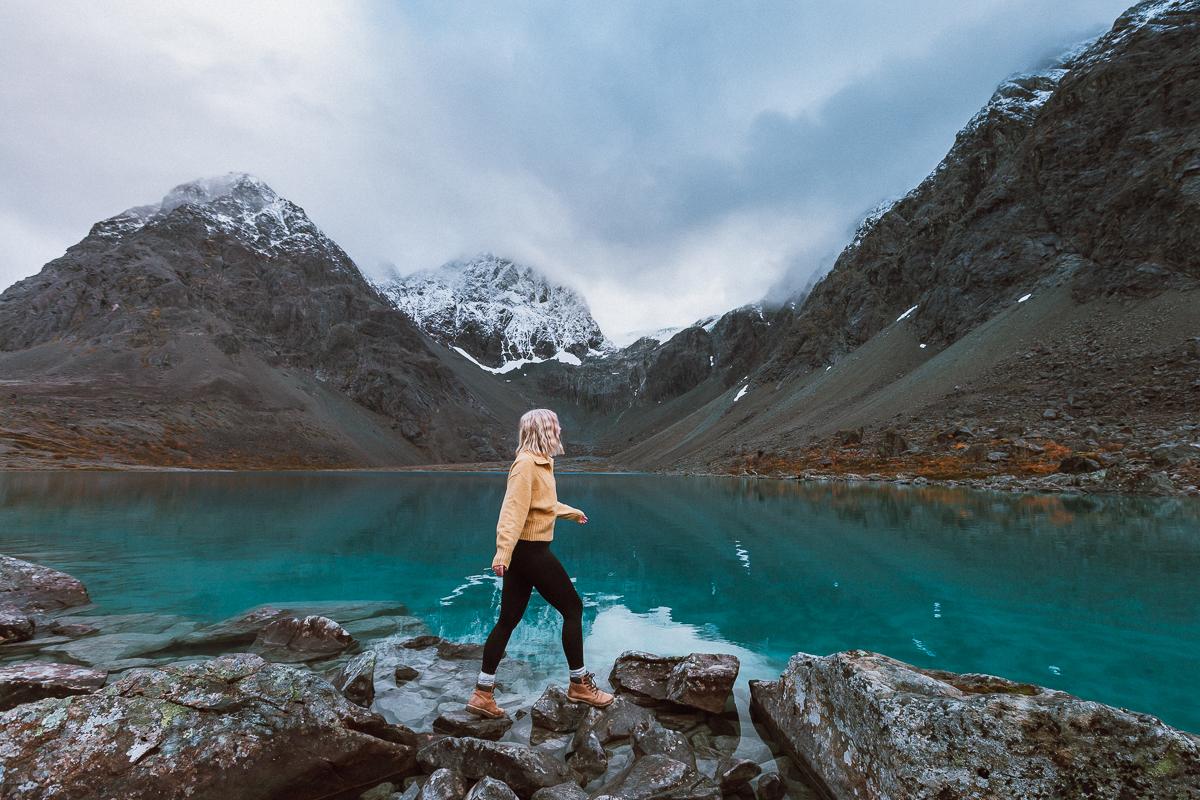 Day 3: Alta
Today you'll drive up to Alta, which is about four hours from Lyngenseidet, including a short ferry. This drive is really beautiful, so I ended up taking a full day to do it, making lots of stops along the way.
Then you'll spend tonight in an Arctic Dome! I love these domes and was really excited to find the Arctic Domes at Glød Explorer in Alta.
Read about my time staying in an Arctic Dome in Alta here.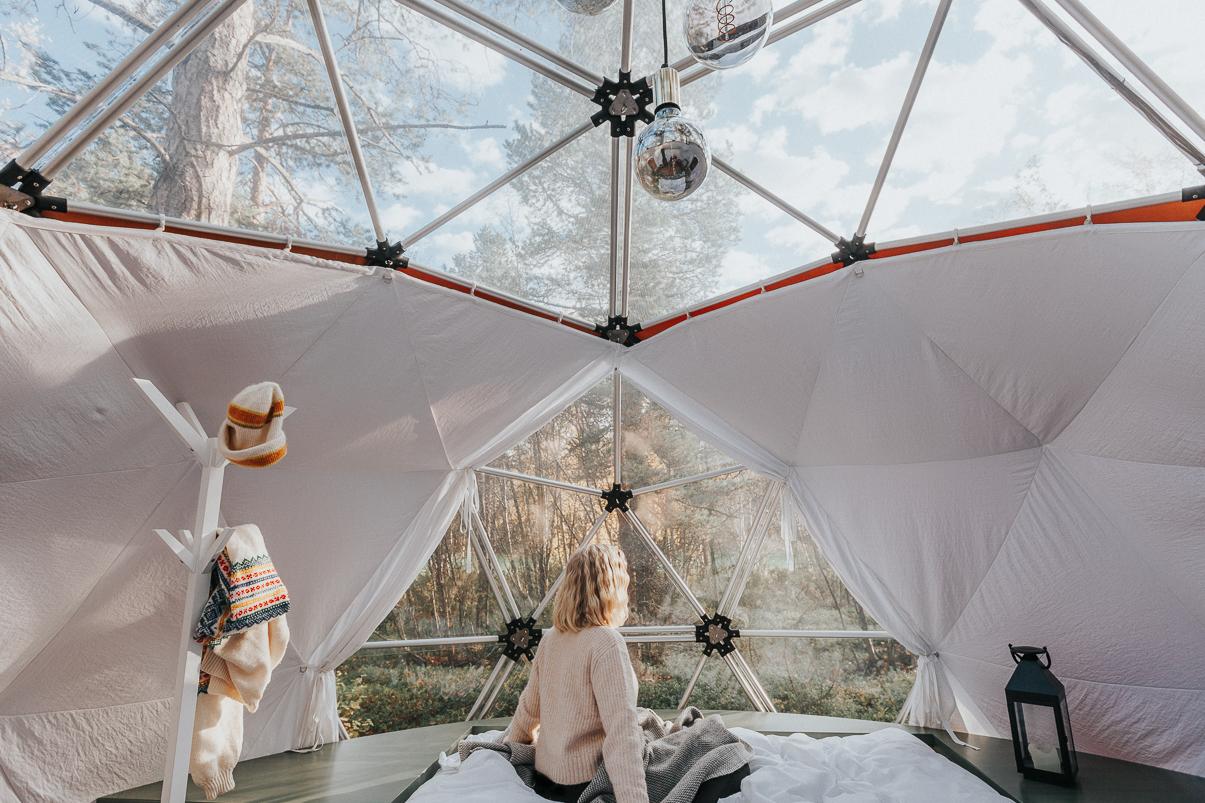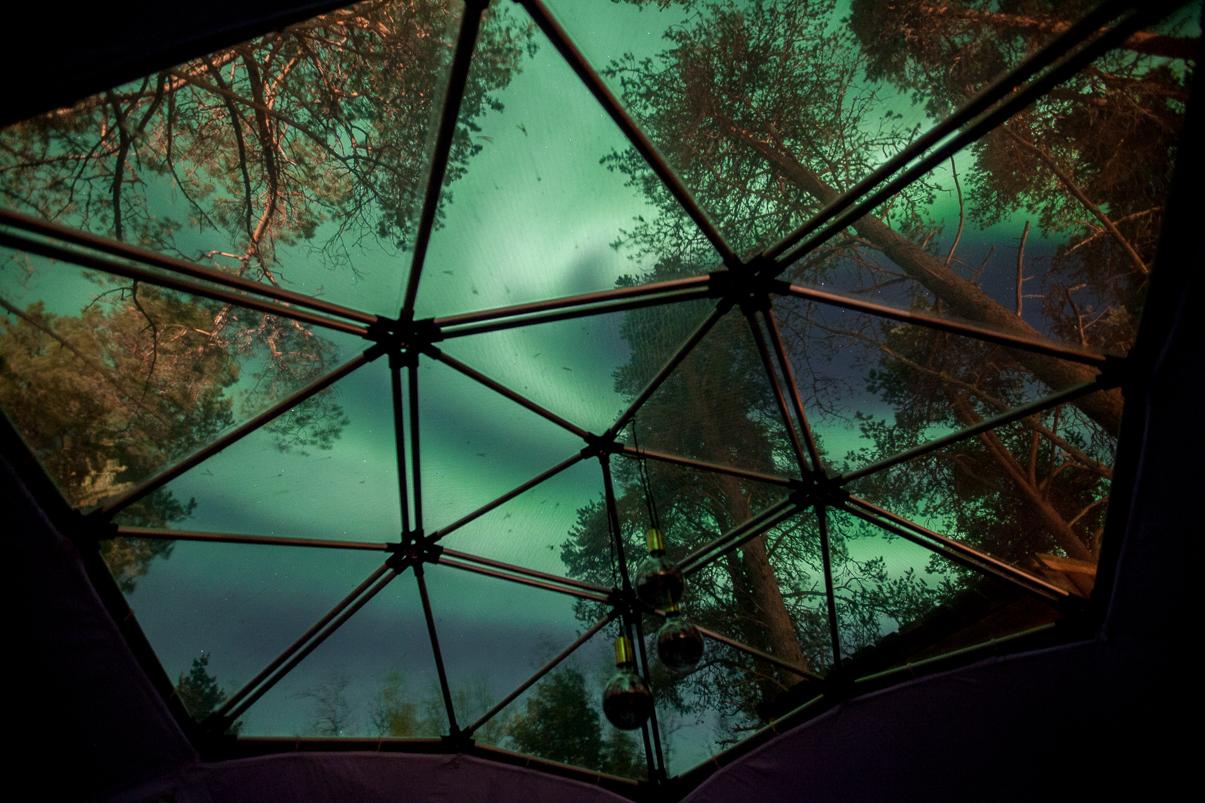 Day 4: Kokelv
Today you'll get off the beaten path a bit and head up to the small village of Kokelv, about a two hour drive from Alta. Kokelv is also the start of the stunning Havøysund National Scenic route, which I wrote about here.
But the highlight of Kokelv is definitely the accommodation at this Arctic Dome and turf house. This is one of my favorite places I've stayed in Norway, and I might even go so far as to say it's the very best place I've stayed in Norway for northern lights viewing, thanks to the dome's 360° views on the top of a hill overlooking Kokelv.
Read more about my stay at the Arctic Dome and turf house here.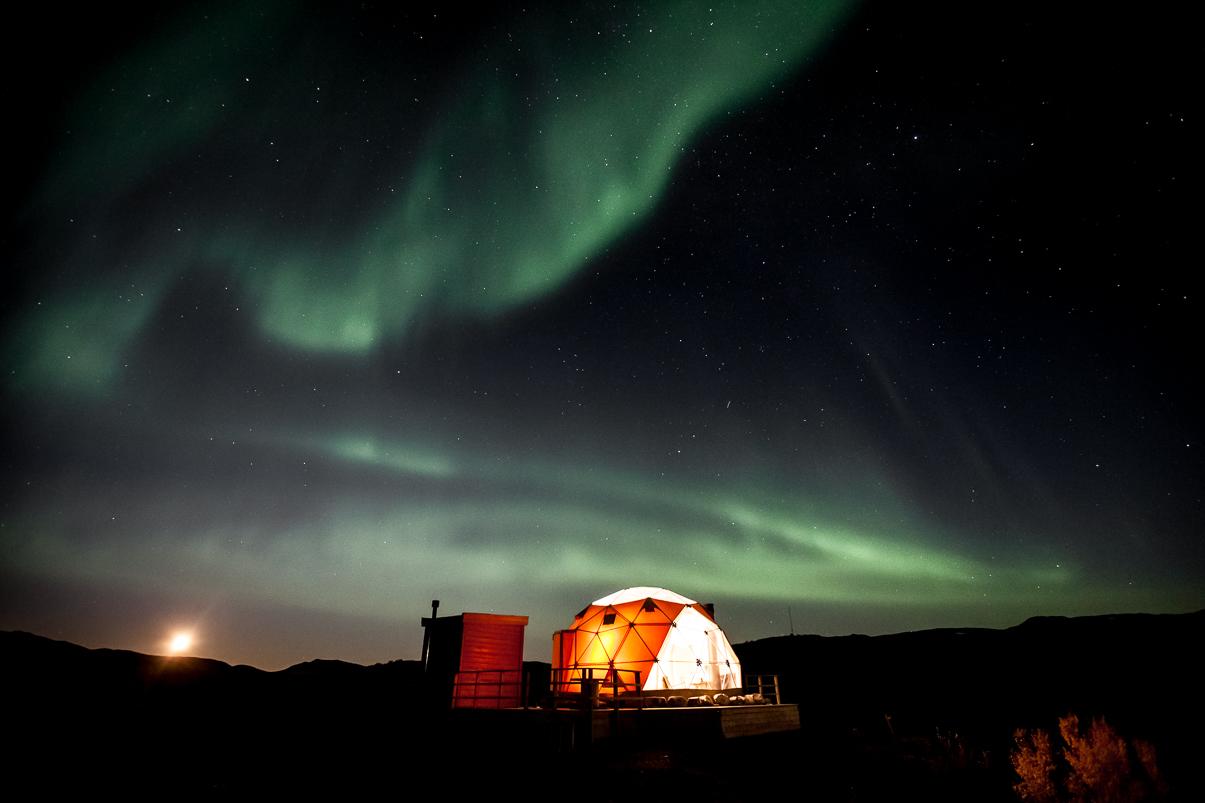 Day 5: North Cape
The North Cape is a funny place to visit because there's not really much to do here, but it's still quite exciting! The North Cape is not only the northernmost point of mainland Norway, but also the northernmost point you can drive to in all of Europe.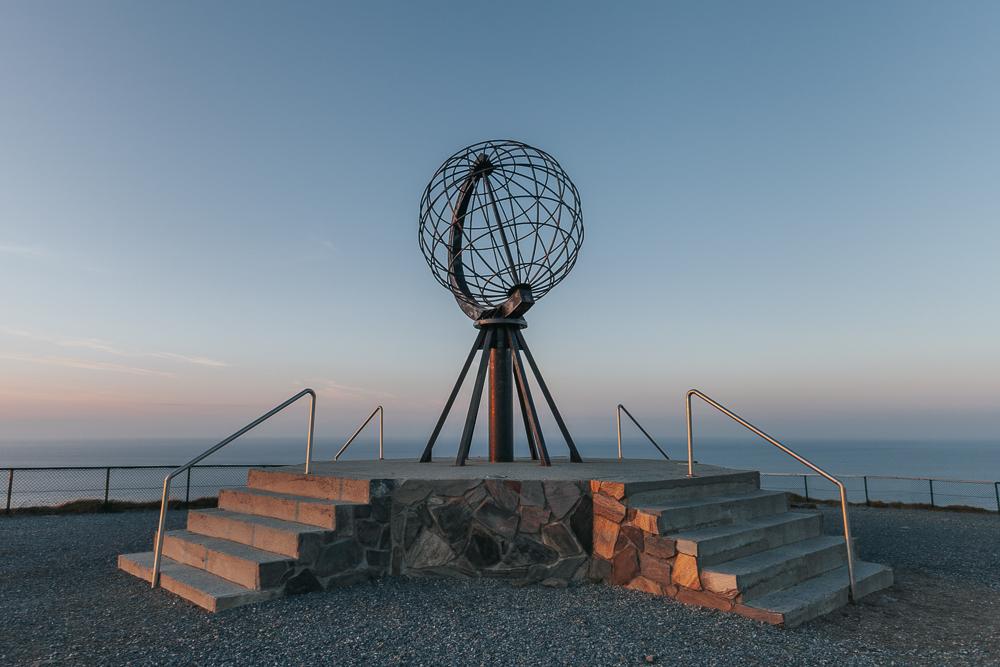 Here you'll also find the North Cape Hall, which features exhibitions about the North Cape's history as a tourist destination, as well as a gift shop and hall that's used for weddings.
And then next to the hall is the Kompasset restaurant, which has views out into the ocean.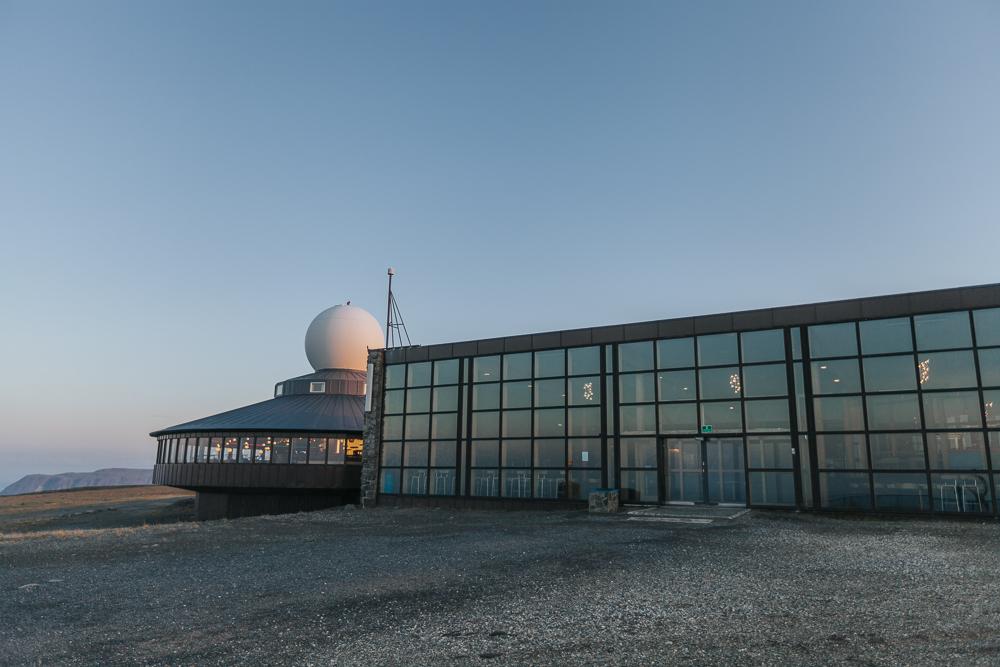 If you squint your eyes you can almost see the North Pole. At least it feels a bit that way.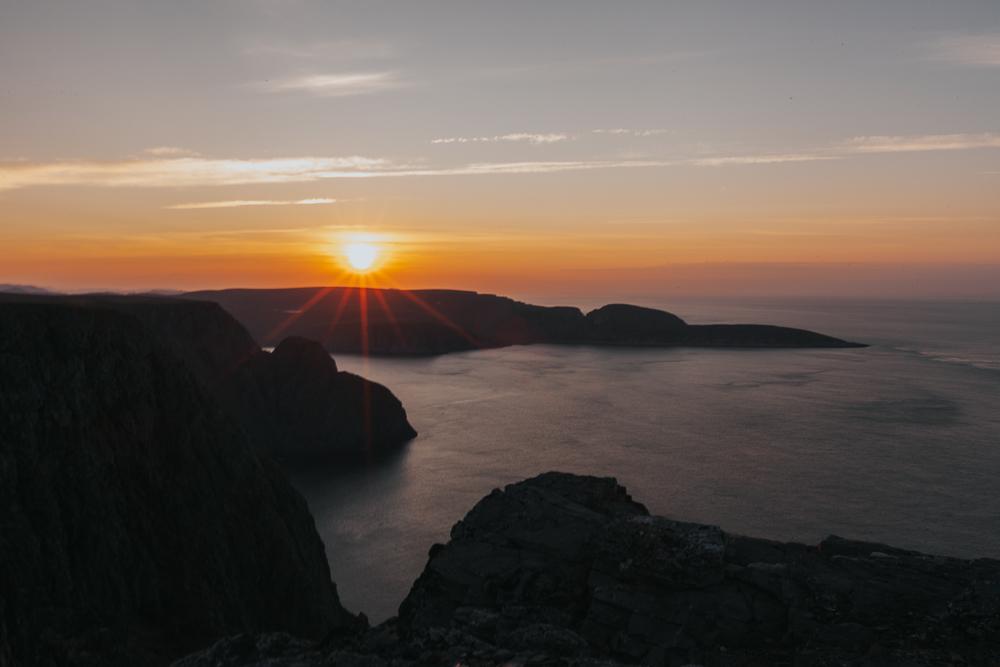 When visiting the North Cape you'll probably stay in the nearby town of Honningsvåg, about a half hour drive from the North Cape. As Honningsvåg gets lots of tourists there are some shops and galleries here, though to be honest it's not the most exciting spot in the north (I much prefer Hammerfest).
I stayed at The View, which lives up to its name with a beautiful view over Honningsvåg. The staff here were incredibly friendly (maybe also because I was the only guest) and the breakfast was excellent. Check current rates and availability here.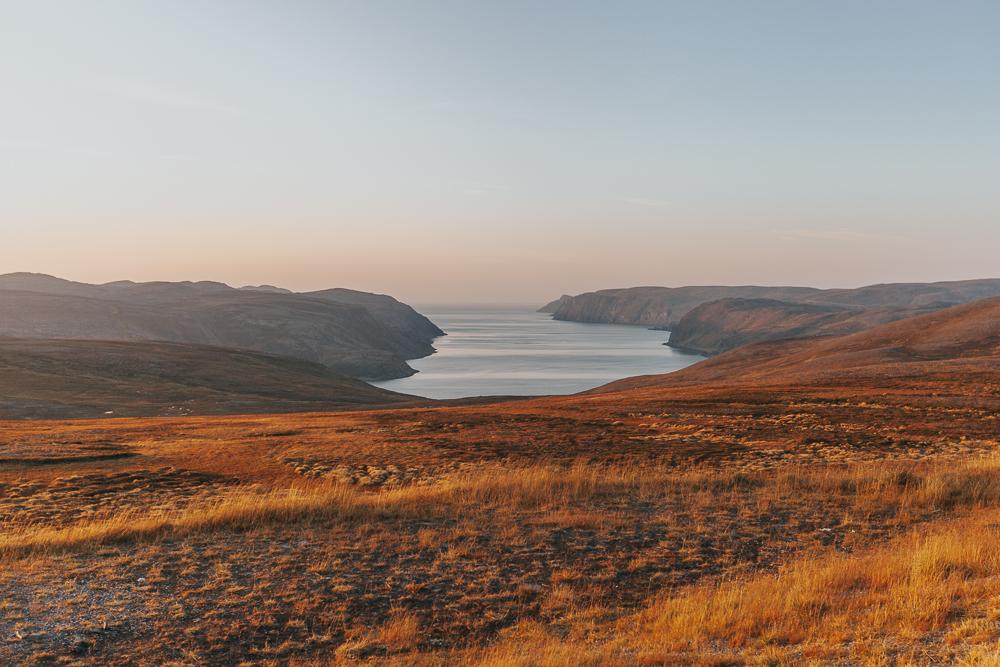 Day 6: Lyngen
I was really torn about where to stay on my way back to Tromsø. I had already spent a lot of time in Lyngen in the past so I ended up booking a night at Trasti and Trine's Lodge in Alta, because they have huskies. But then the morning of my stay they ended up canceling, saying they had double booked the room, so I ended up driving all the way home to Tromsø instead.
I weirdly quite like long drives, but if you're not into the idea of driving nine hours back to Tromsø in a single day I recommend spending a night on Lyngen fjord! If you stay on the side of the fjord closer to Alta you'll have about a five hour drive today.
My top choice for this area would be the glass igloos at Lyngen North, which are absolutely incredible. Read about my stay at Lyngen North here.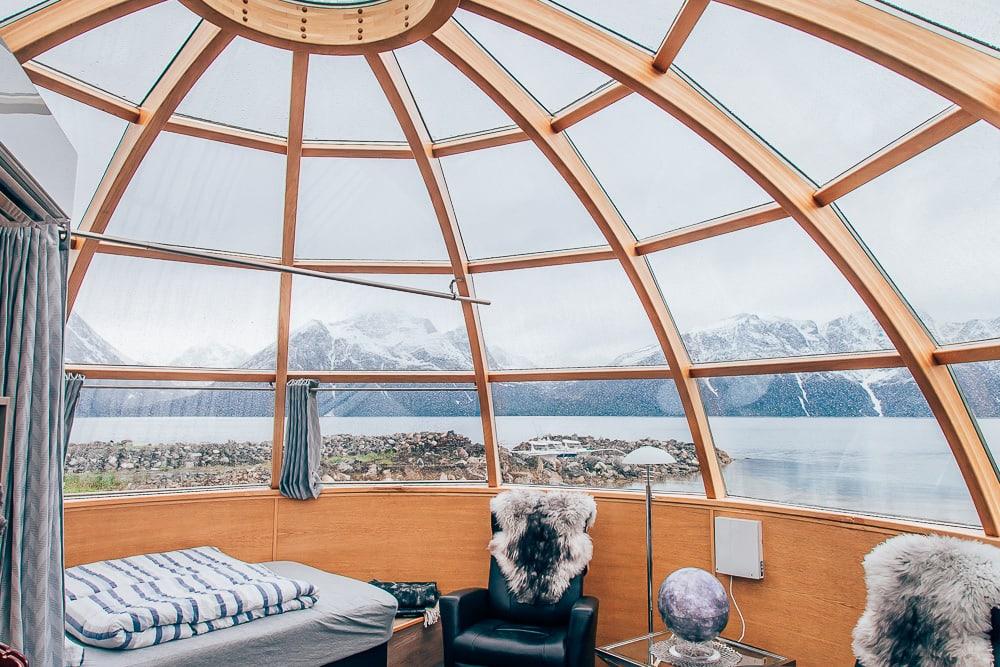 Or if you want a cheaper option, this caravan by the sea looks super cosy!
Day 7: Tromsø
Today you'll return to Tromsø. I need to put together a proper guide to Tromsø now that I've been living here for a few months, but for now I have some tips for visiting the city in this Tromsø blog post.
And if you're looking for a place to stay, I really loved my stay at the Thon Hotel Polar, which is right in the city center.