Always always always when someone asks for advice for planning a northern lights trip I tell them to either book a northern lights tour (or several) or stay in accommodation with a transparent wall/roof.
You see, even on the clearest of nights with strong aurora forecasts, the northern lights may only appear for a short amount of time, and you definitely don't want to miss them. But if you're visiting in the winter, you probably also don't want to be standing outside all night, because brrr.
While a tour is great because usually a guide will be outside watching while you're in a tent drinking something hot, as a loner solo traveler I tend to prefer watching for the lights alone, from the comfort of a glass cabin or igloo. Norway doesn't have many glass igloos (this one in Lyngen is my favorite), but in the past few years I've seen lots of Arctic Domes popping up around the country.
I stayed in an Arctic Dome in Narvik a couple of years ago when my friend Danielle was visiting, and then I almost stayed in a dome on Bolga when Alicia was visiting, but we got snowed out. So of course when I moved to Tromsø I had to map out all of the nearest Arctic Domes for future trips. And I was so pleased to find the Arctic Domes in Alta!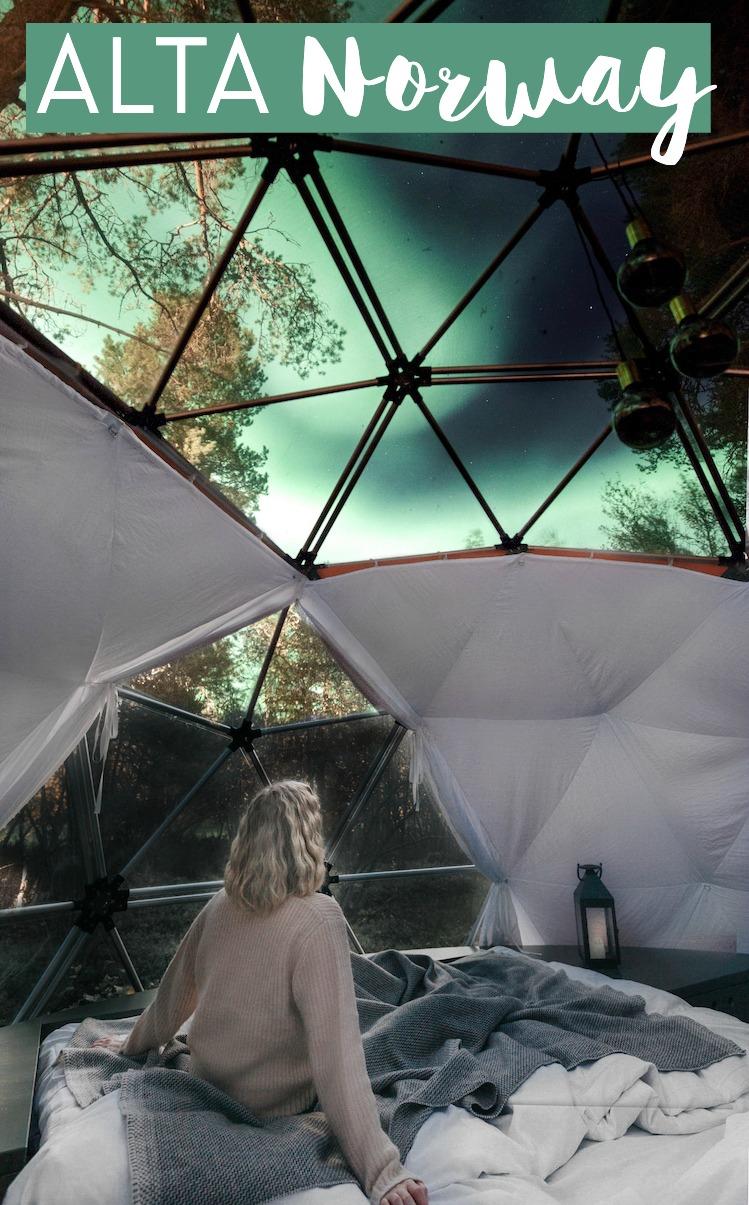 I'm a big fan of Norway road trips and getting around by public transportation in northern Norway can be tricky, so most of my travels here end up being to places that are hard to reach without a car. And I realize that can be frustrating for someone planning a northern lights trip to Norway who doesn't want to drive through snow and ice. So I'm very happy to report that you can totally stay at one of the Arctic Domes at Glød Explorer in Alta without a car.
Alta itself is one of the best places in Norway to see the northern lights as it's so far north – about a five hour drive north from Tromsø. They also have an airport, so it's easy to get to.
Glød Explorer is a bit out of town, in a quiet wooded area, but they can arrange transport for you, as well as a bunch of tours and activities. In fact if you book two nights or more they'll include a free pick up in downtown Alta or at the airport.
They have a set of five domes, so this wasn't the same remote wilderness experience I had in Narvik, but again, it's much more accessible, and the dome itself offered a higher level of luxury. It even had an attached toilet, and in the morning before breakfast someone brought coffee to my door. There are also showers and a sauna in the main building 30 meters from the domes.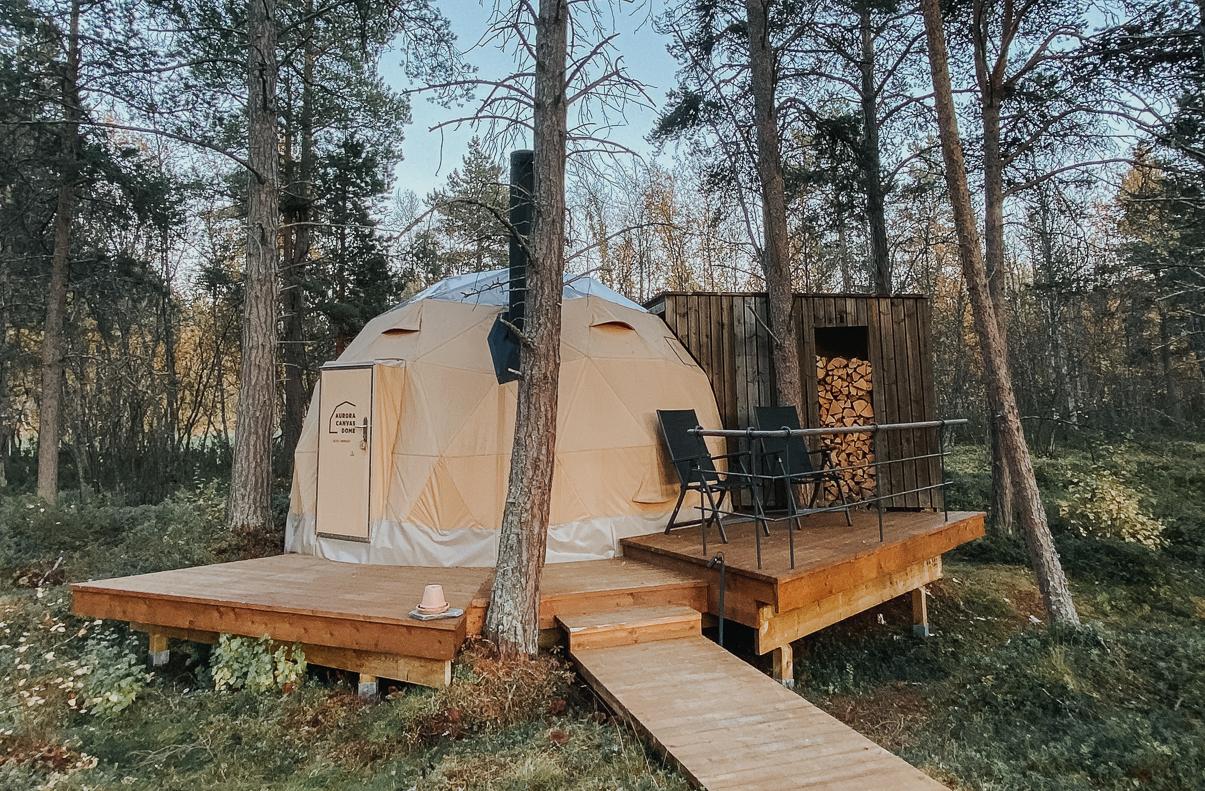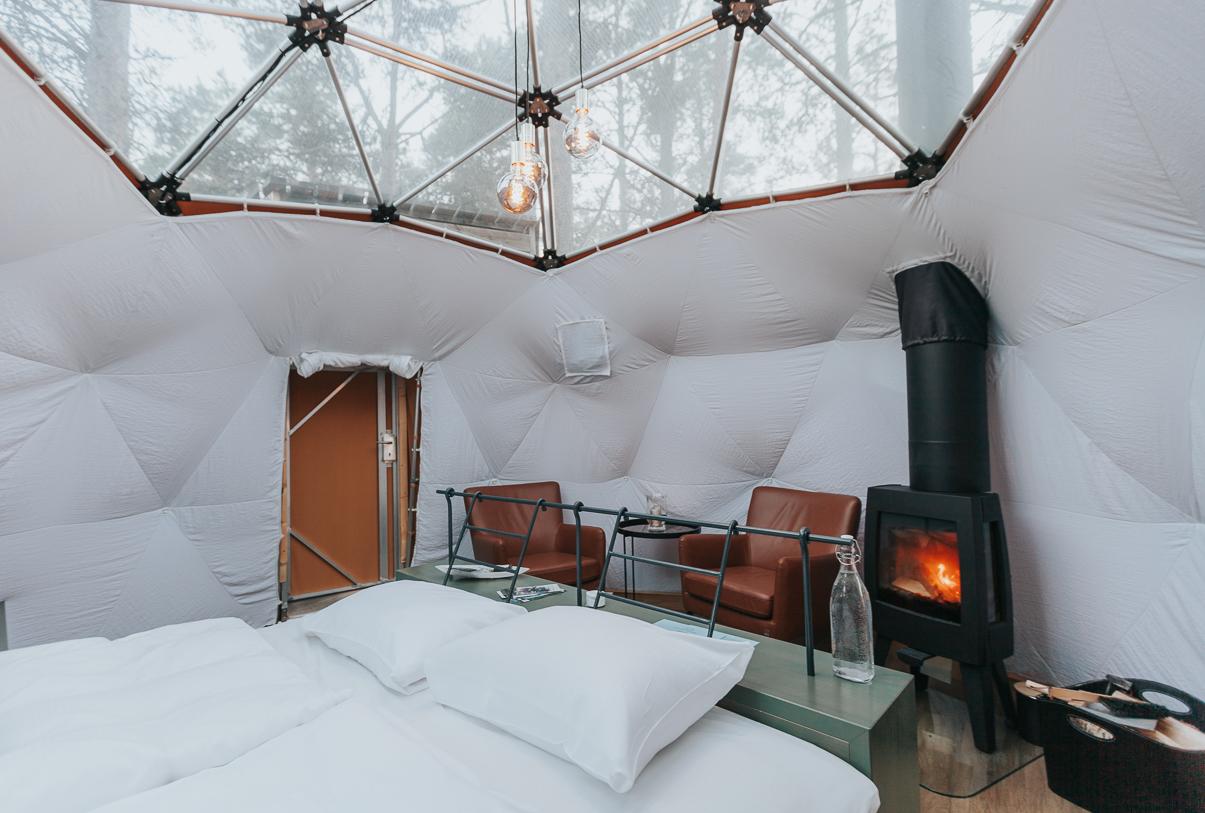 The owner built the dome camp around the existing trees, so the views aren't totally clear, but I was still able to enjoy quite the northern lights show at night.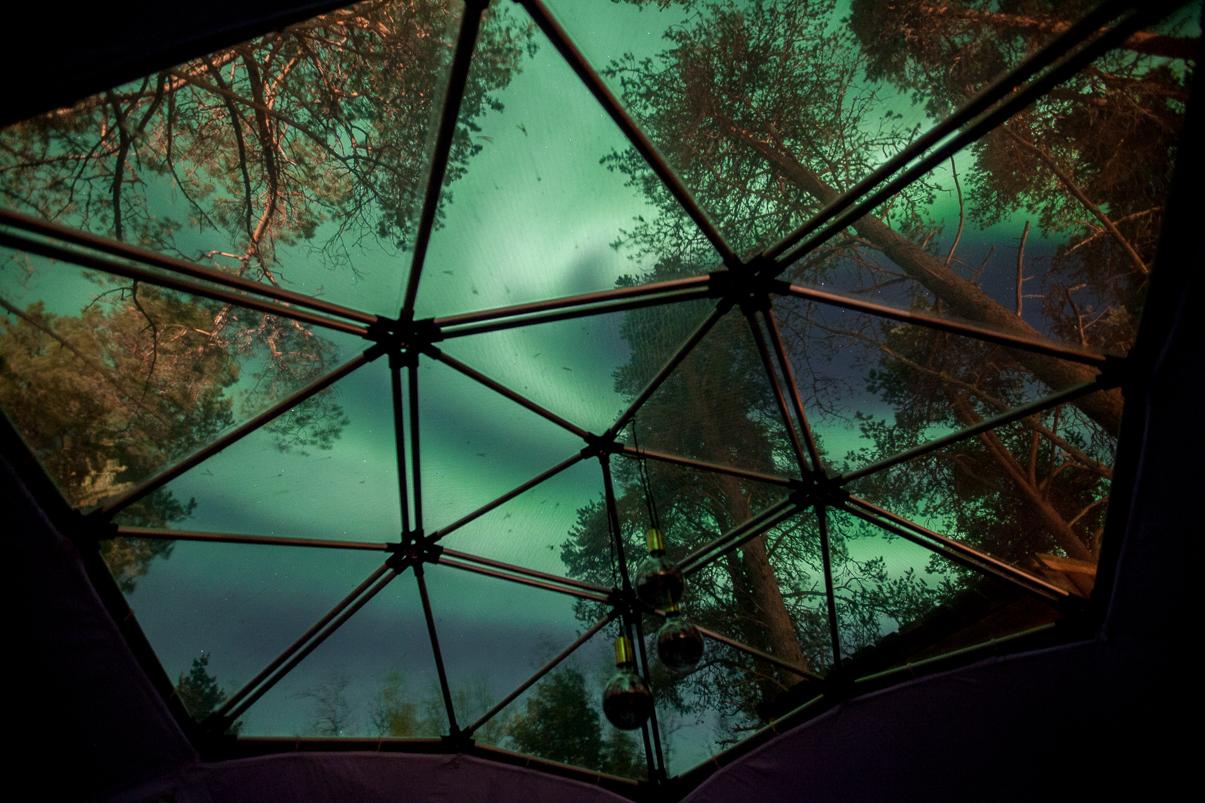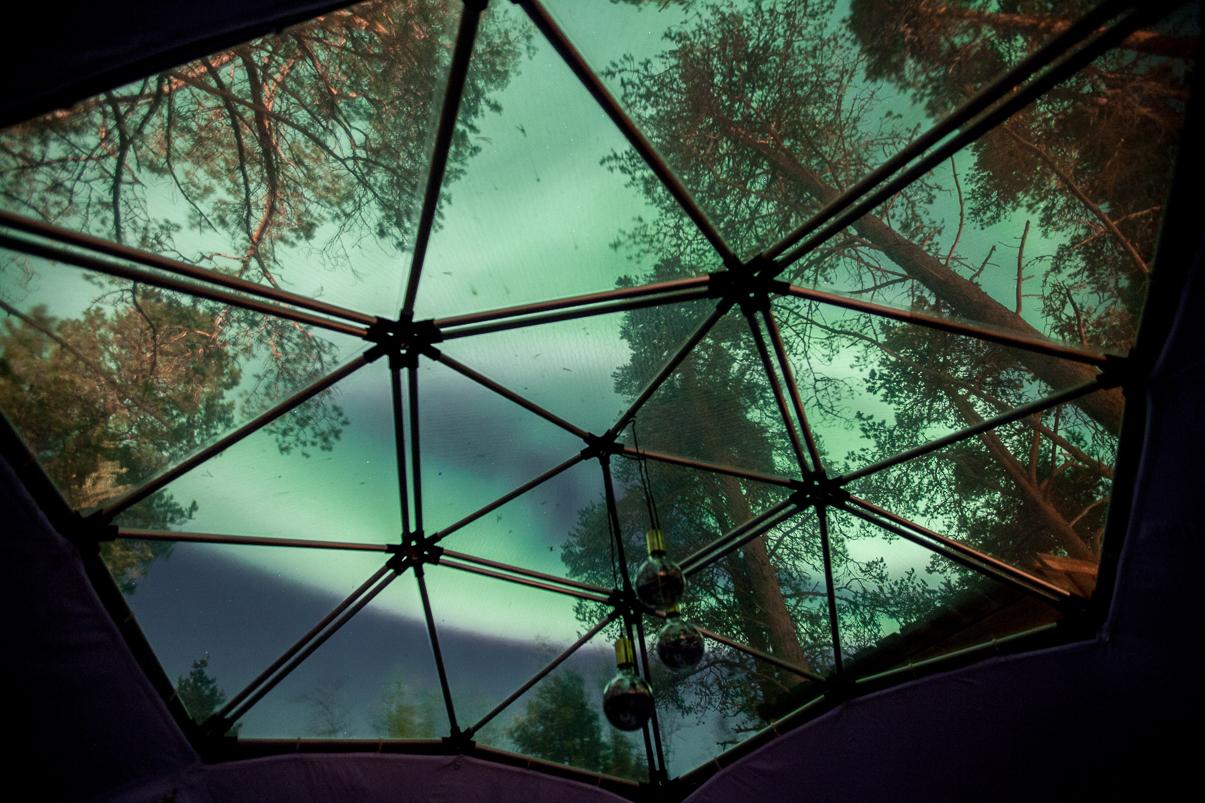 And then I spent the morning admiring the daytime views in the forest.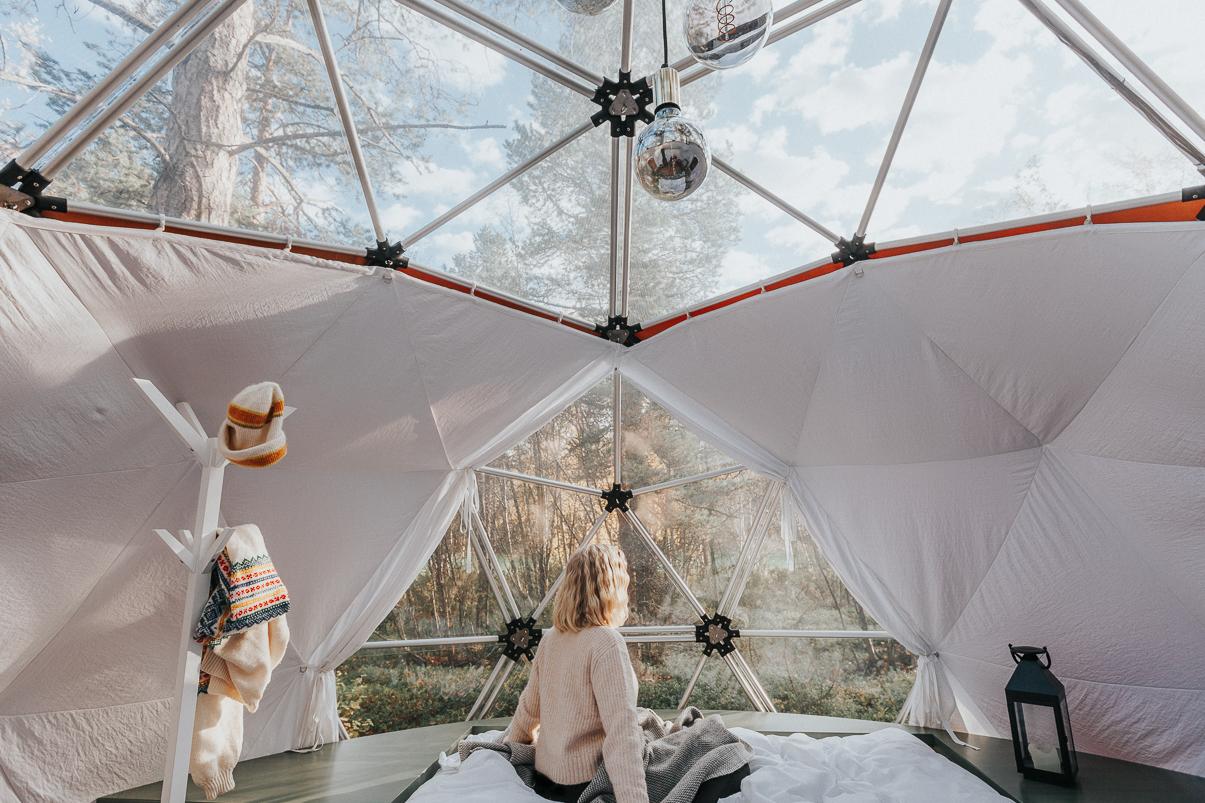 Oh and also, the breakfast here was incredible! It featured lots of homemade or locally sourced products, including freshly baked rolls and wild salmon that the owner had caught and smoked himself.
I still do personally prefer the more remote domes (and I stayed at a fantastic one in Finnmark that I'll be writing about next), but if you want something that's easier to get to, with the possibility of arranged tours and activities, then the domes at Glød Explorer are perfect. Check current rates and availability at Glød Explorer here.