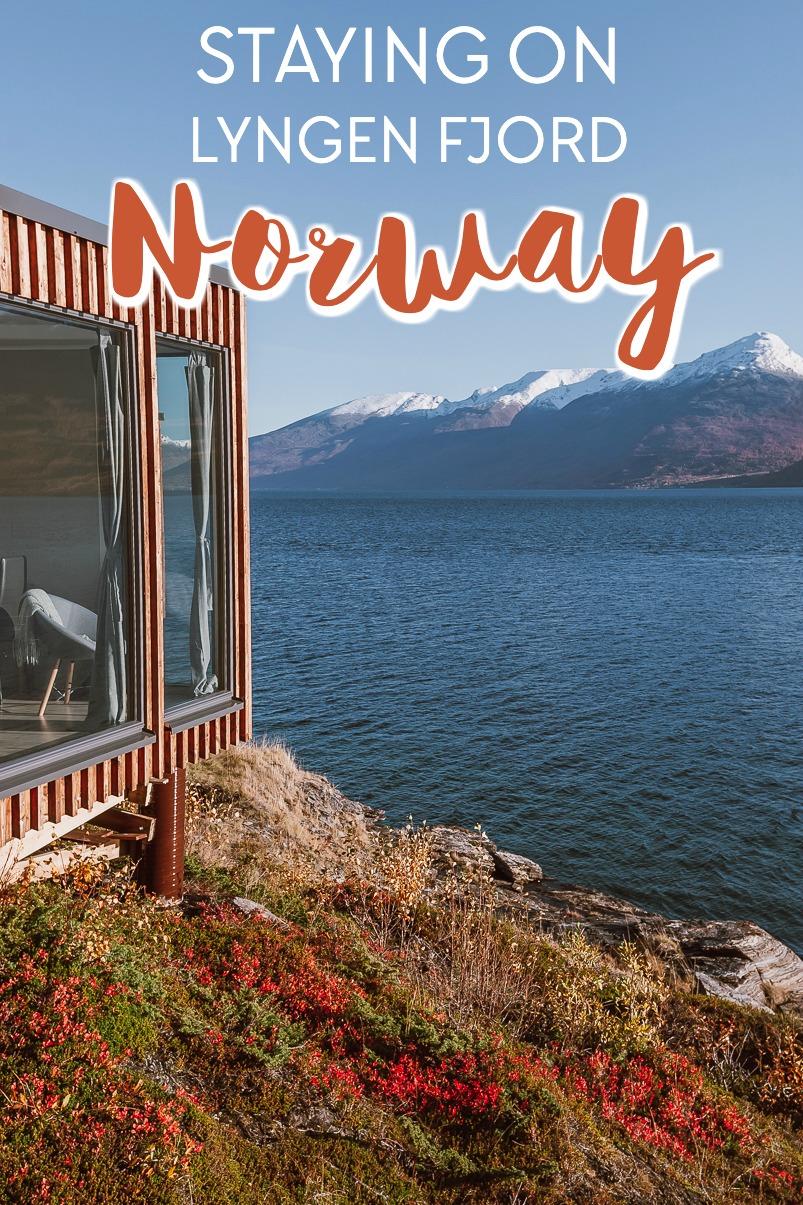 When I first moved to Tromsø I admitted that I hadn't loved my recent visit to Tromsø a couple of years ago. Don't worry, my feelings for Tromsø have changed a lot since moving here – more on that another time though.
First, back to that trip a couple of years ago. After spending a couple of days in Tromsø, I drove about two hours east to Lyngen. And while Tromsø had failed to wow me, Lyngen immediately won me over. The Lyngen Alps are stunning, and my accommodation in a glass igloo at Lyngen North could not have been more special. It's a trip that I've thought about a lot over the past few years, and so of course I was eager to return when I moved up here.
So when the trees here began to turn orange and yellow I knew exactly where to go to make the most of these beautiful autumn views. I scoured Airbnb for a place to stay in Lyngen that could rival those glass igloos and decided on one of these mini fjord cabins.
The cabins had mixed reviews so I wasn't sure what to expect, but oh wow was I pleasantly surprised when I arrived.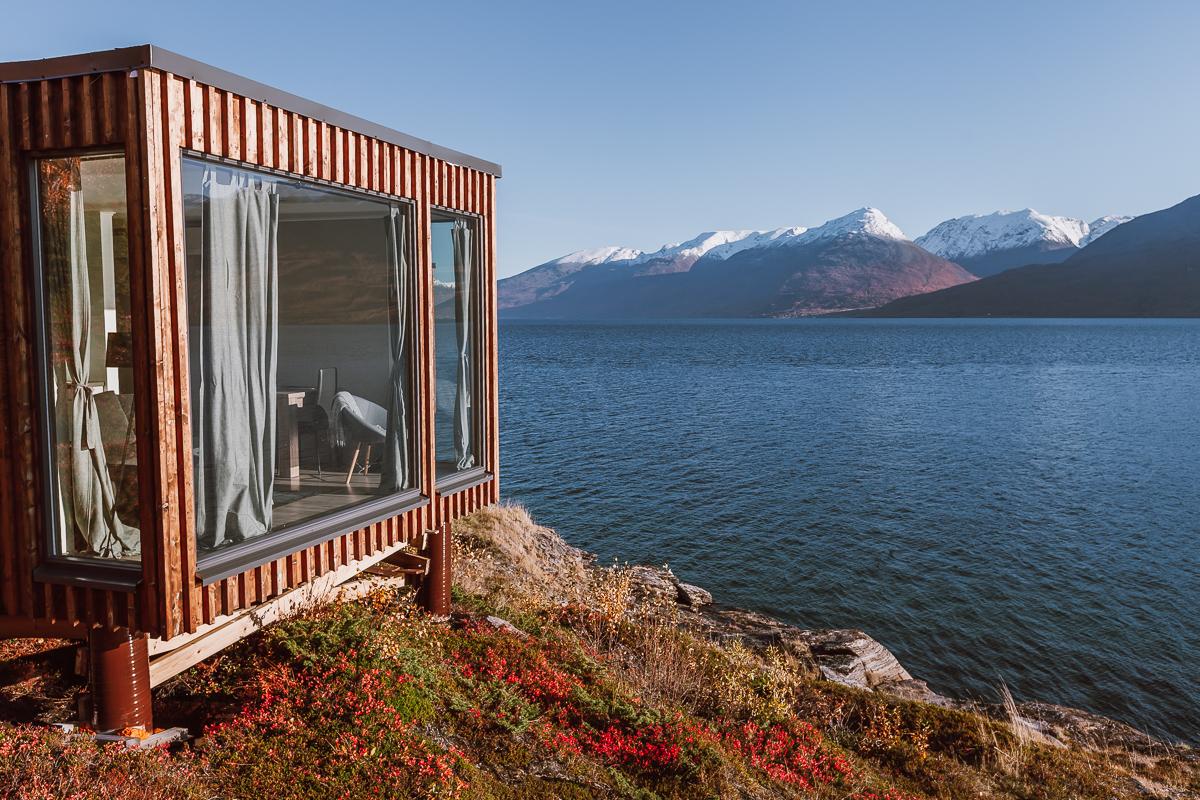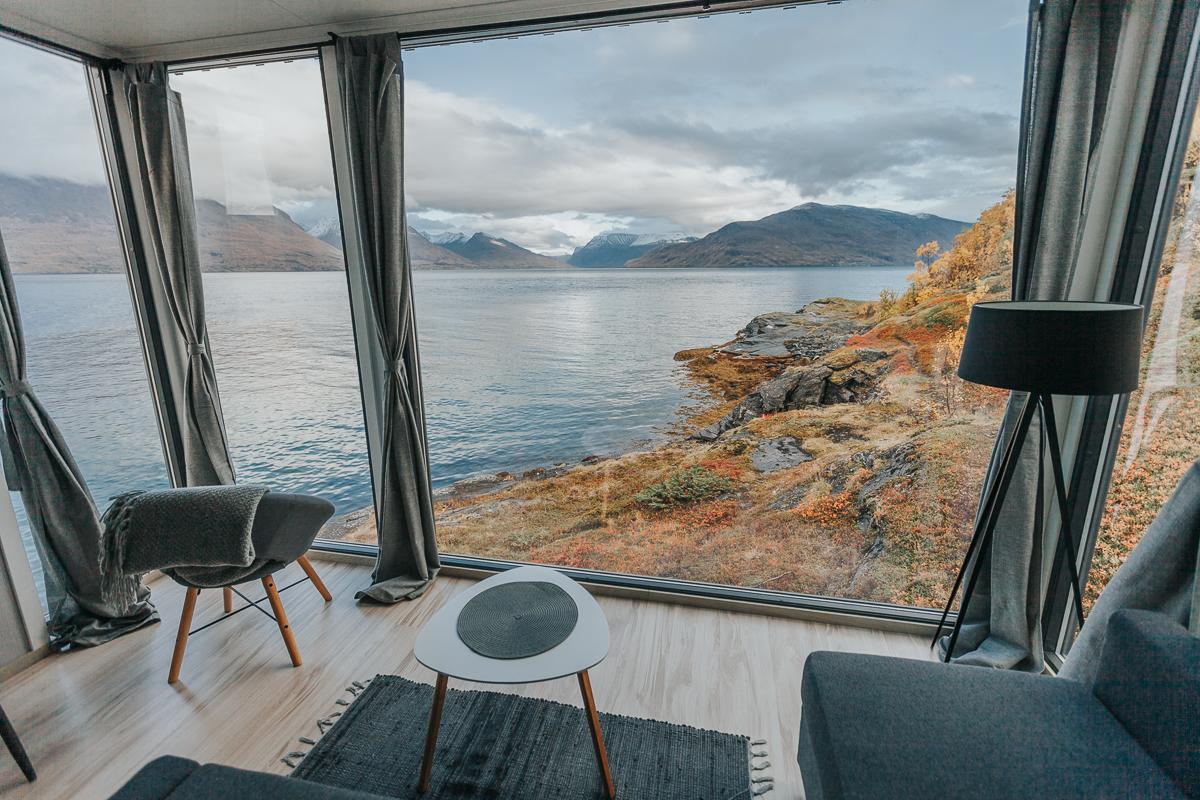 The cabin really is mini, with just a living room/kitchen and a bedroom with a double bed, but it's perfect for one or two people.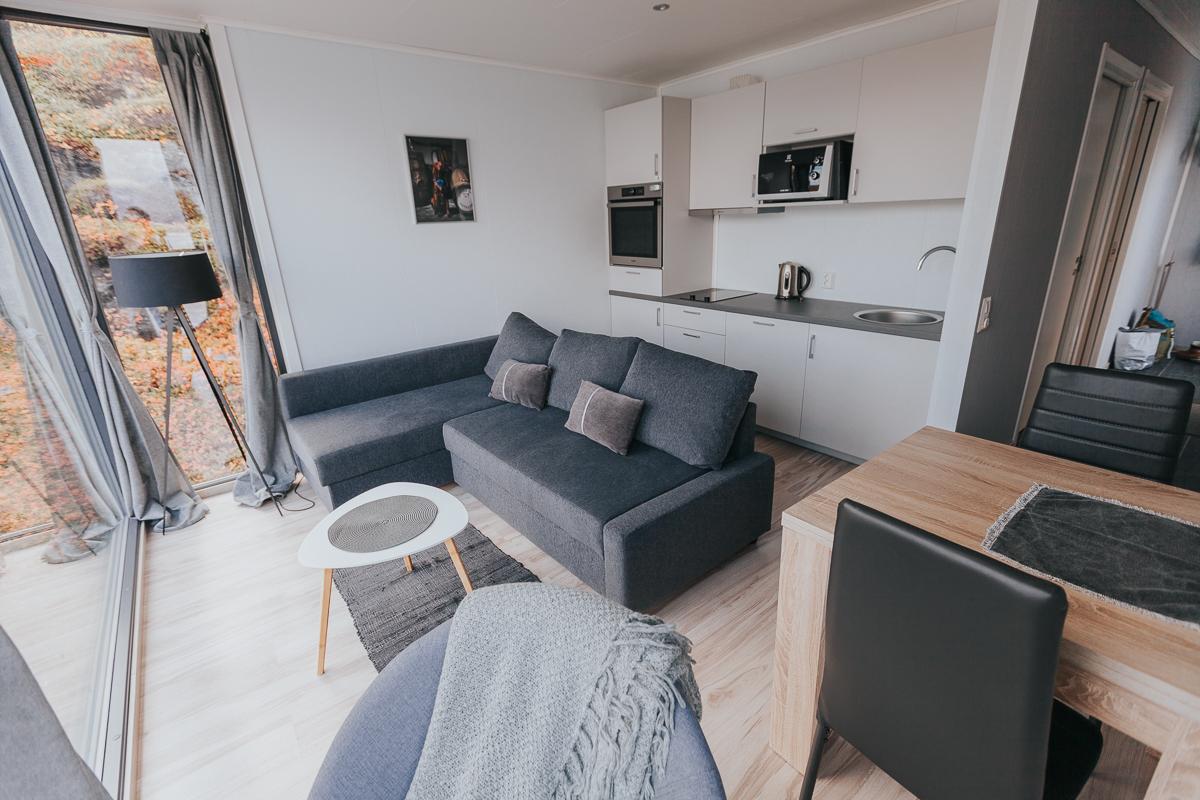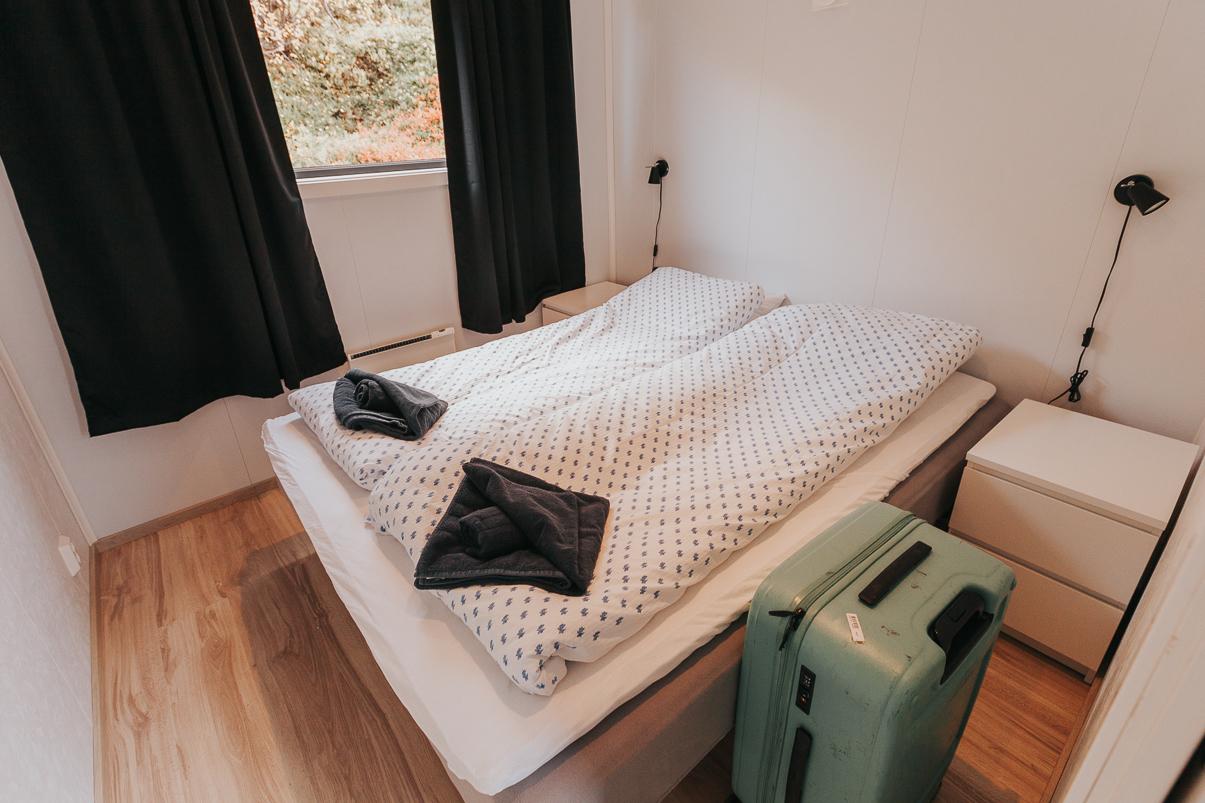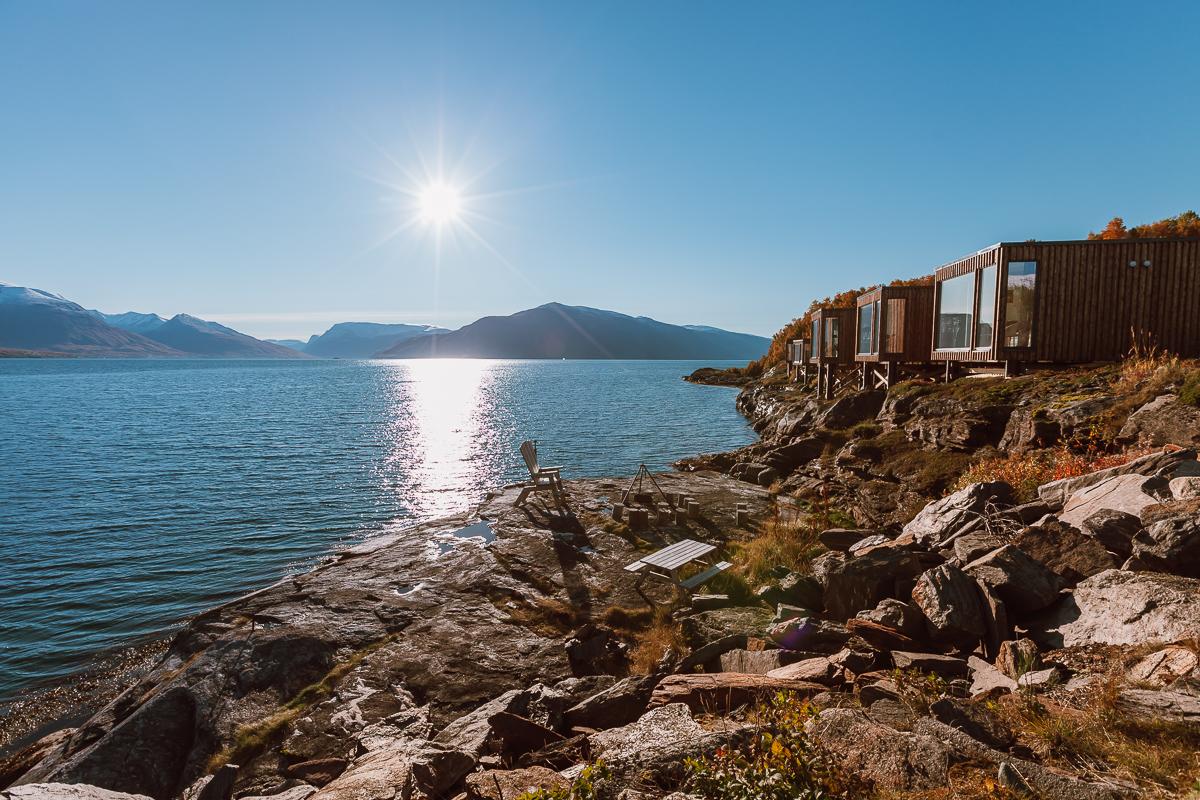 There are ten tiny cabins here set right on the fjord with floor to ceiling glass windows. I had the last cabin in the row, which was either the best because it was set off to the side and had views of both the water and land, or the worst because the whole cabin wasn't directly on the water. I think it was the best, at least with all the autumn colors.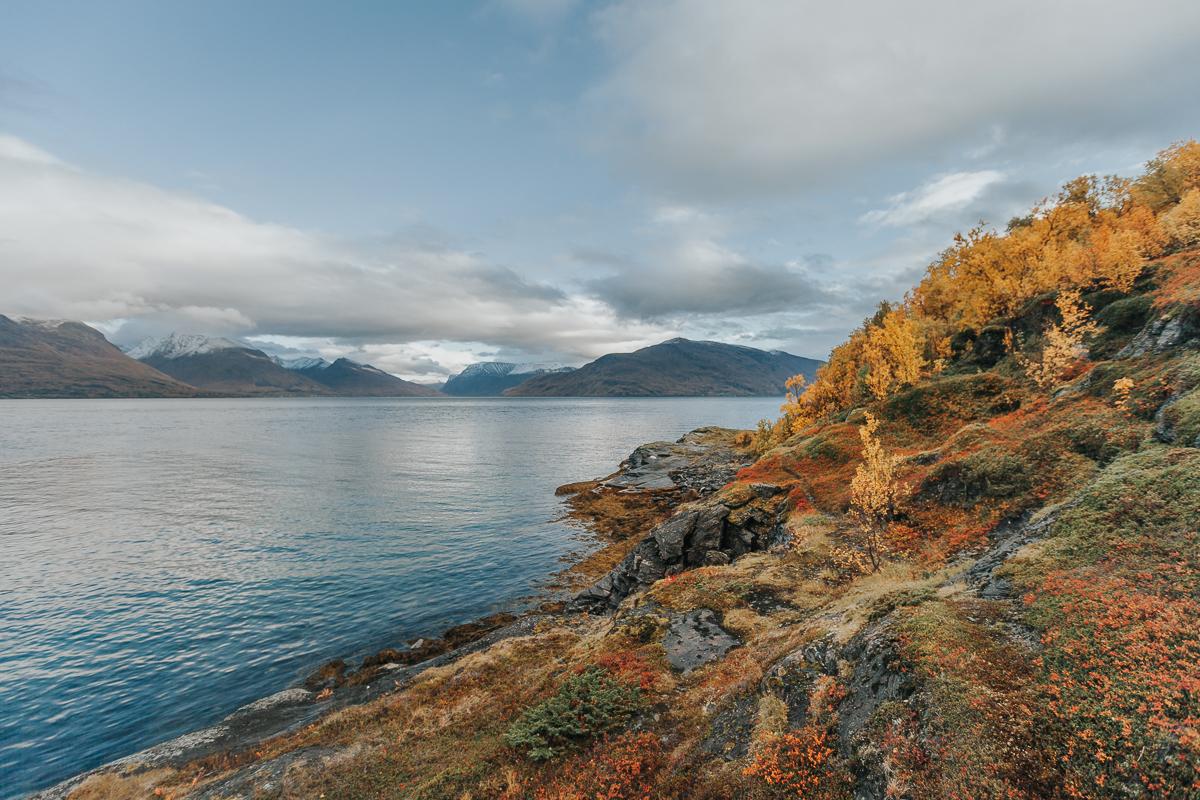 These cabins are at the foot of the Aurora Spirit Distillery, which apparently is the world's northernmost distillery. They offer tours where you can sample their Bivrost whisky, though to be honest I don't have much interest in distilleries so I skipped it.
I had booked two nights here, and since I arrived in the late afternoon I decided to spend the first day just relaxing in my cabin and admiring the view.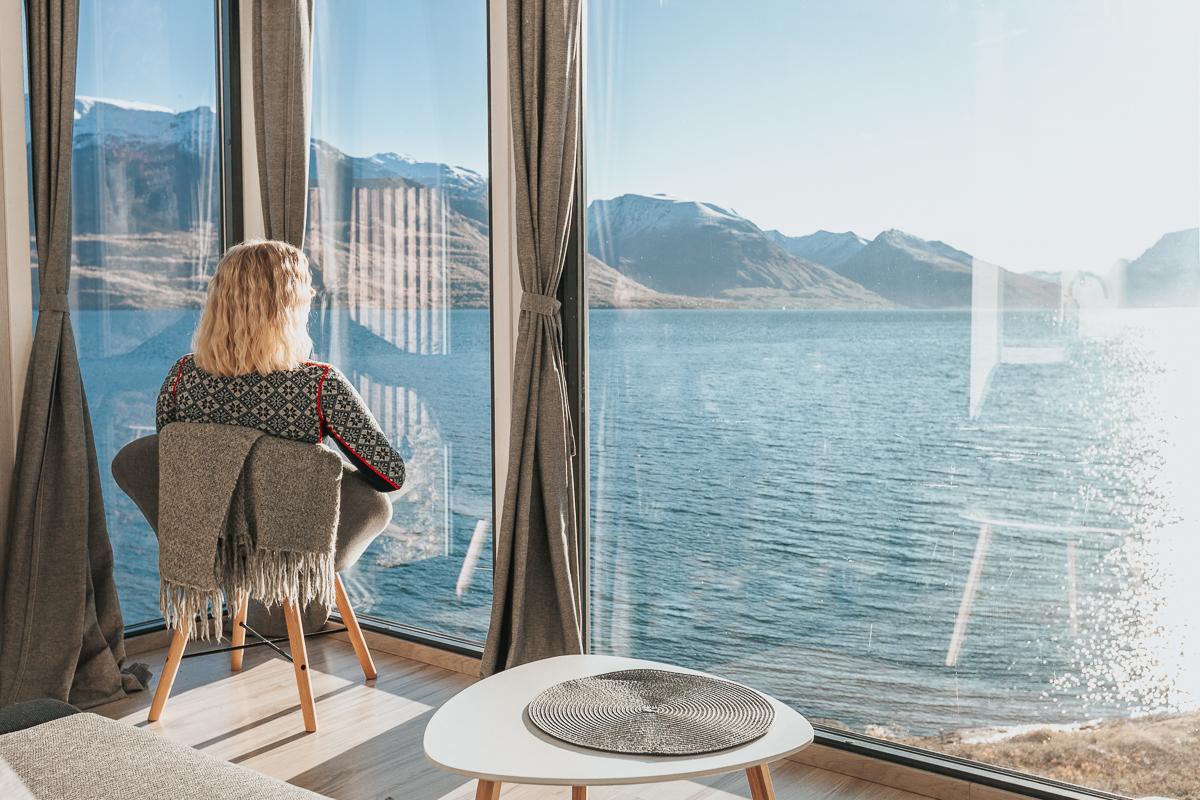 Of course eventually it got dark, but then the northern lights came out!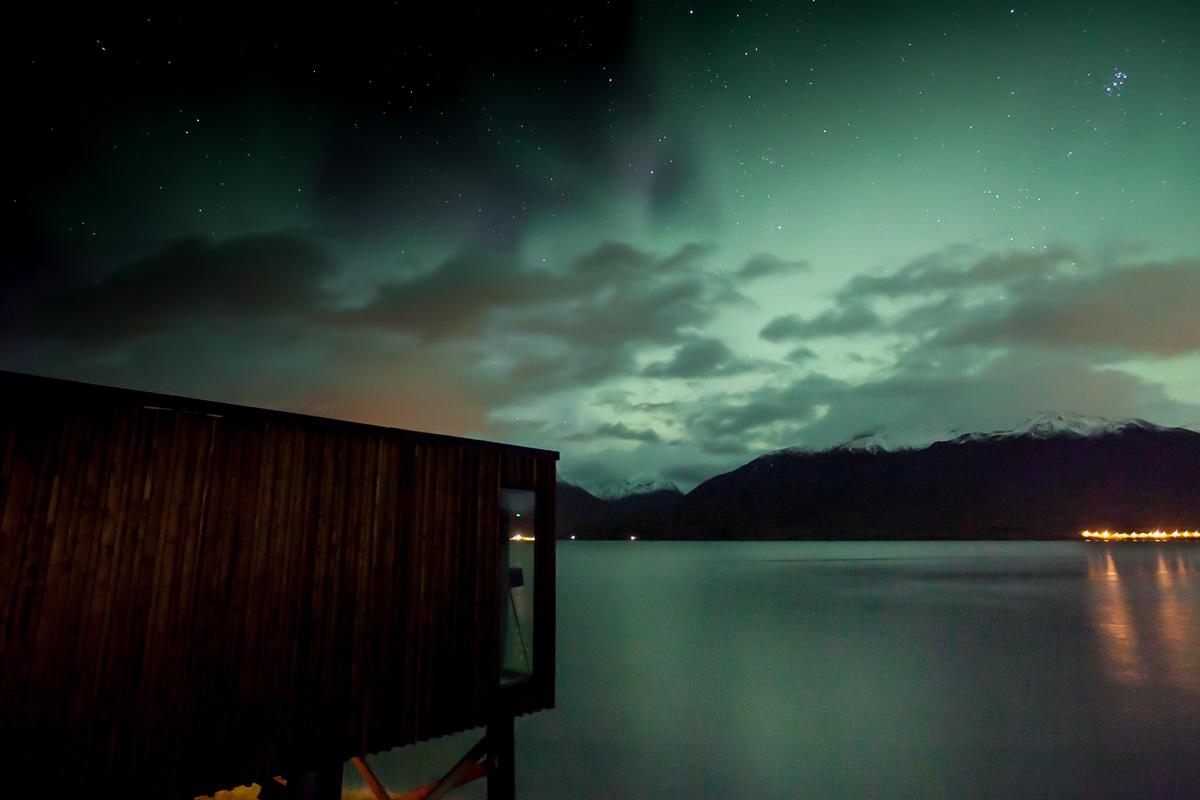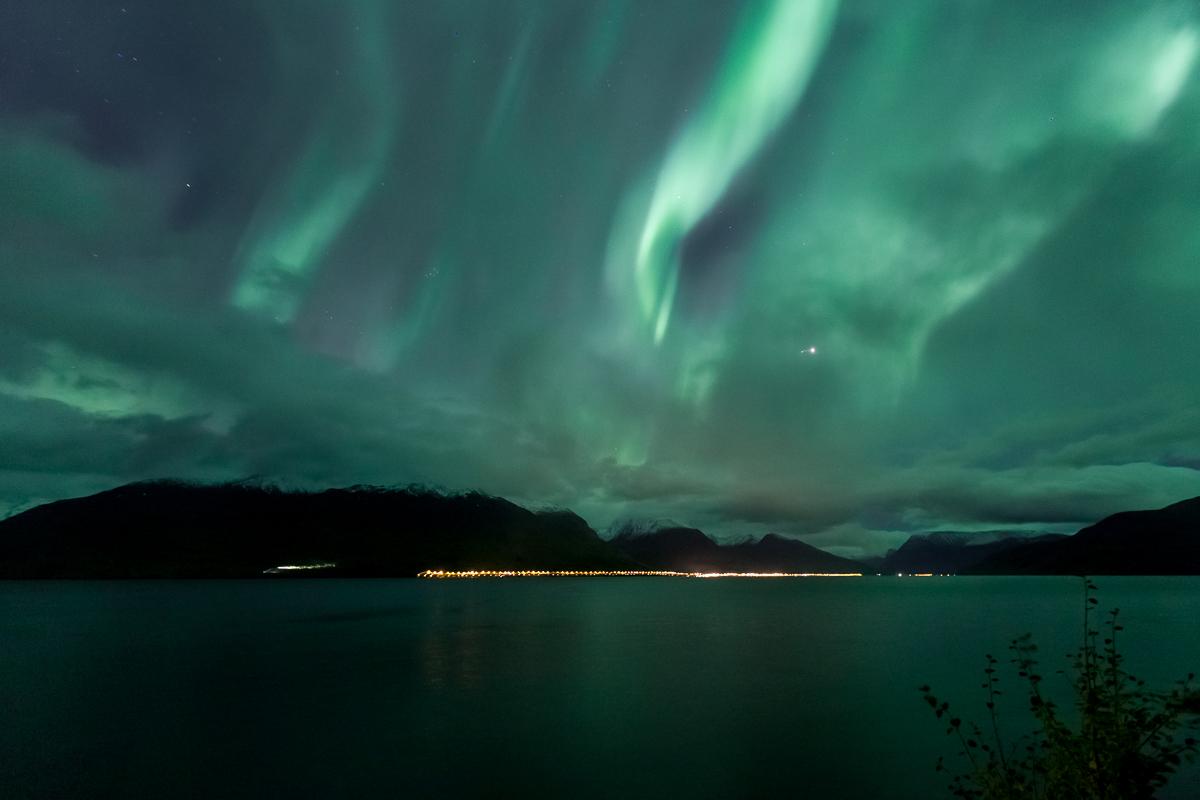 But I wanted to make the most of my time in Lyngen, so the next day I set out for the Lyngen Alps.
I drove into the Lyngen Alps and decided to hike up to Blåisvatnet, or the Blue Lake.
Blåisvatnet gets its brilliant blue color from Lenangsbreen glacier and I had read that it's a family friendly hike, so I figured that if small children can manage it I could too.
If you're visiting from Tromsø the drive takes about 2.5 hours, including a twenty minute ferry. There are two parking lots at the start of the hike in Sørlenangsbotn, and then the entire way is clearly marked with bright red markers, making it very difficult to get lost.
The hike up to Blåvannet is about nine kilometers round trip and took me about two hours there and ninety minutes back, though that included a lot of stops for photos. It's a relatively easy hike for Norway as it's not very steep, but the end bit is really rocky with some big stones to climb over, so you'll definitely want to wear sturdy hiking boots. You can read my guide to hiking in Norway here.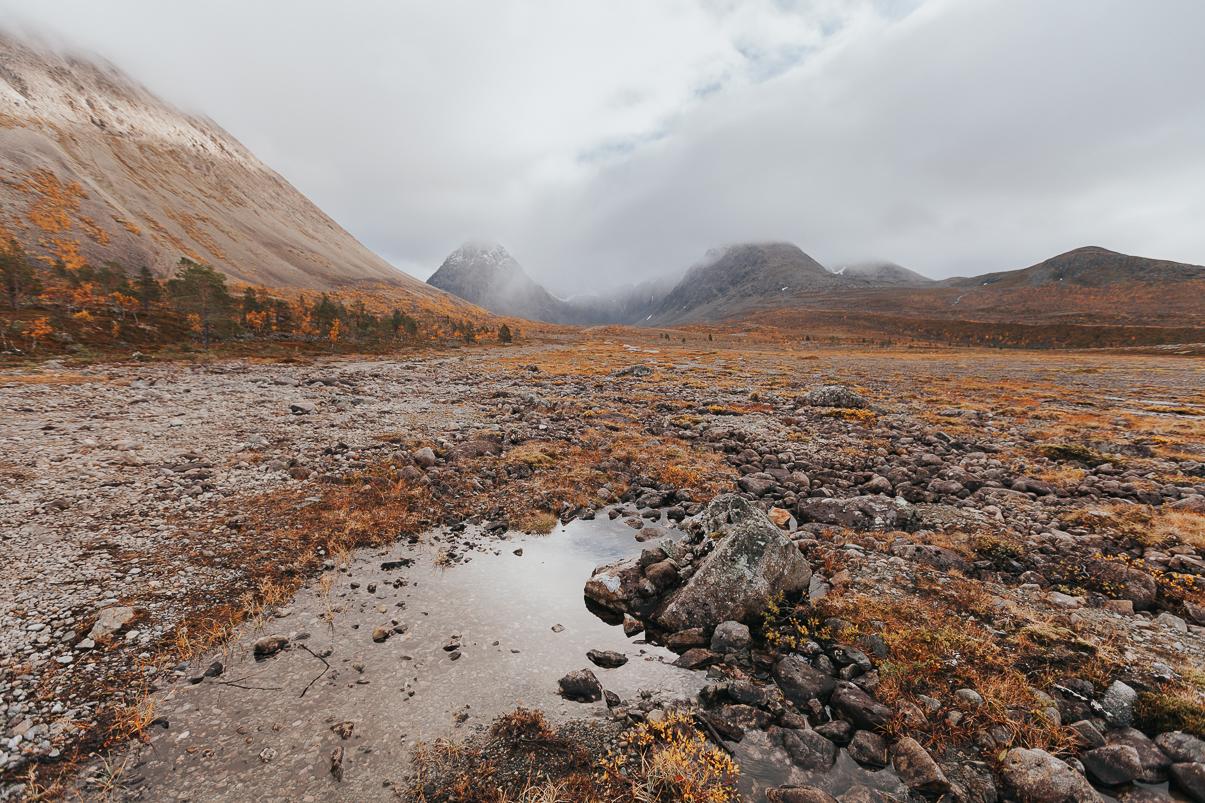 It's also a great hike to do solo because it's quite popular, so you're likely to see at least a few other people, which is good in case something happens, plus I had cell service the entire way. In fact about half of the people I saw were out hiking on their own.
And the water really is incredibly blue!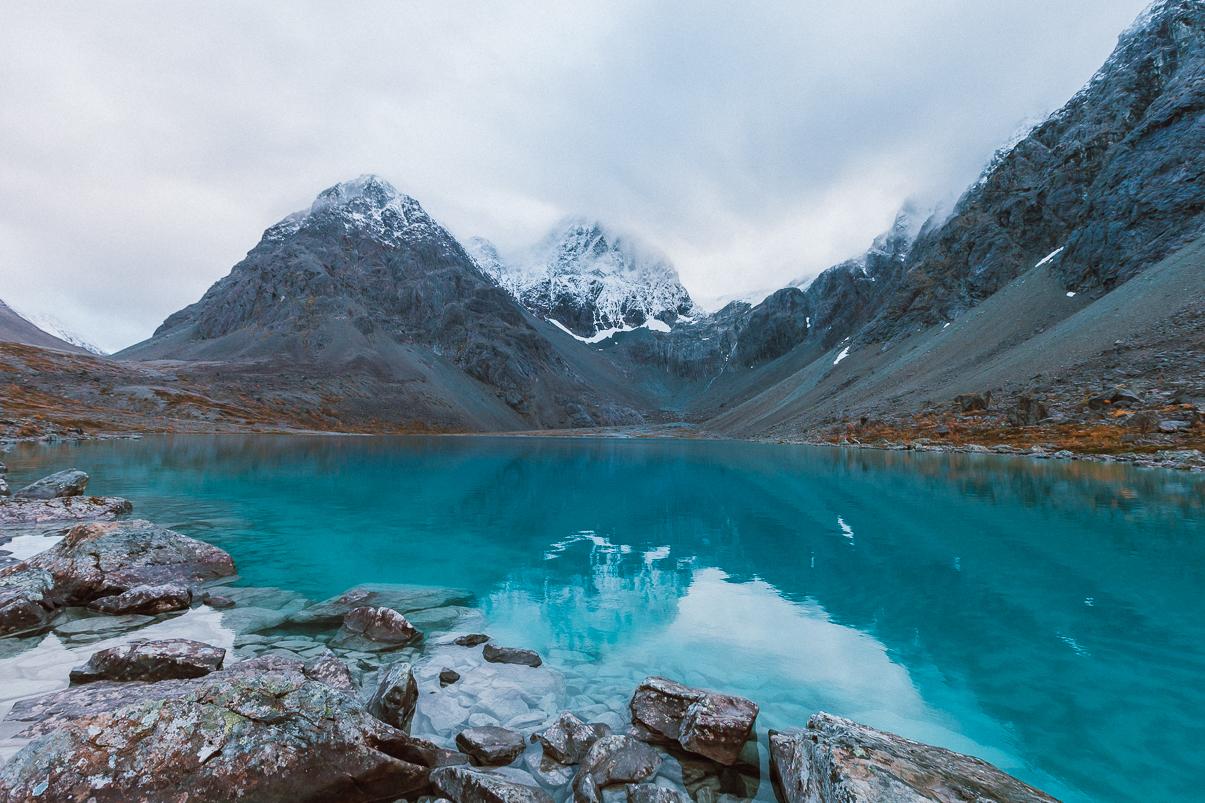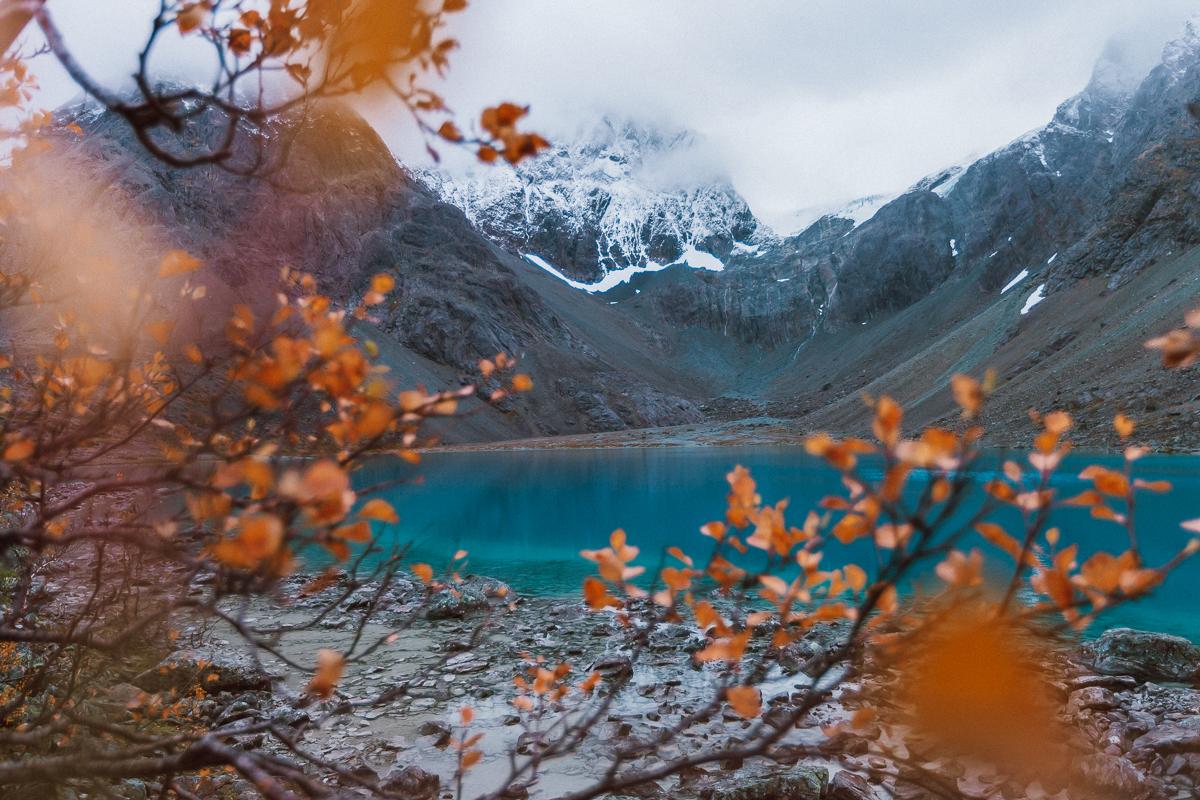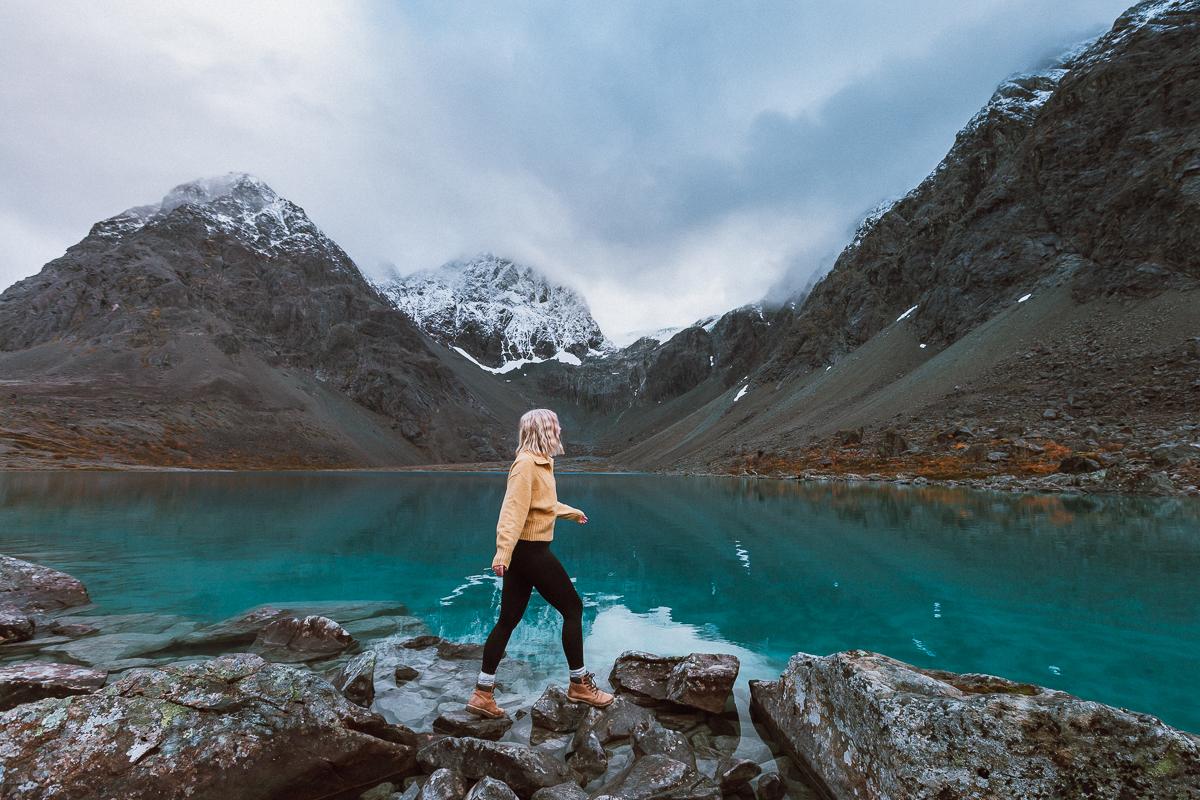 I passed through some rain and hail on my way back, so I was very eager to return to my cabin in the evening and make a hot dinner while I waited for the northern lights to reappear.
As I was so exhausted from my hike I told myself I didn't have to take any northern lights photos, which I now kind of regret because there was an incredible display. But it was also so nice to watch them from the warmth of my mini cabin. This is why I love staying in glass cabins and igloos here – you don't have to go out into the cold to enjoy the aurora.
The next day I drove along Lyngen fjord up to Alta, and the views continued to impress. Lyngen fjord really is one of the prettiest fjords in Norway.