At this point I can't even count how many friends have sent me links to various articles about how everyone should try to adopt a Scandinavian mindset when it comes to getting through the long winter ahead. The prospect of winter during a pandemic feels dark, and I guess the idea is: who knows better how to get through a dark winter than Scandinavians?
And it's funny, because I'm not even sure people here think of the winter as a period to "get through." There's simply so much to look forward to in the winter.
Has living in northern Norway brainwashed me? Probably! But guys, living like this feels really good, you should totally come join me over here on the dark side. Yes I mean that literally – Tromsø doesn't see the sun from the end of November until mid-January. But it's great!
Don't believe me? I've decided to do Vlogmas again this year (!!), so I'll be sharing a video of life in Tromsø every day in December up until Christmas. Subscribe to my YouTube channel here and follow along.
But now, back to that brainwashing: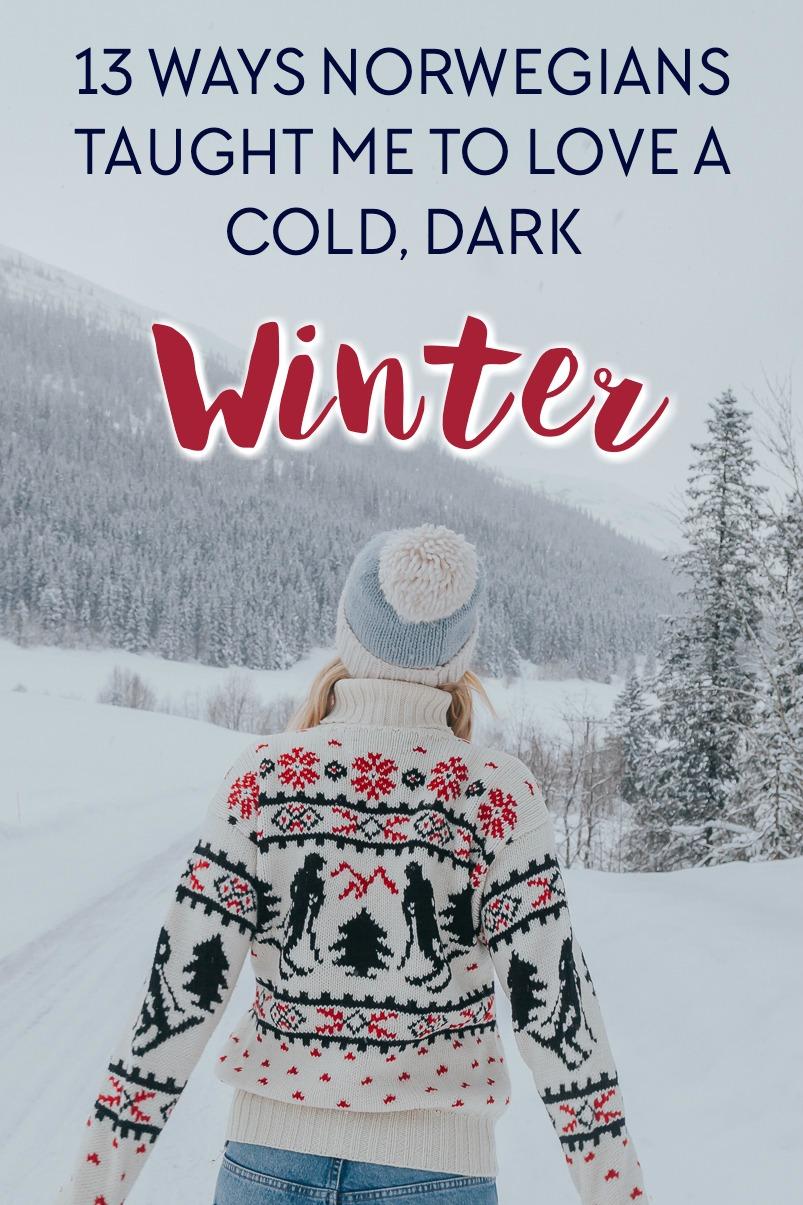 Skiing
Of course skiing has to top this list. Skiing truly is the Norwegian national pastime. Even those who aren't hitting the slopes every weekend will at least go on a few cross-country ski trips over the winter.
But I'd say the best part of the Norwegian love for skiing isn't the actual activity itself, but the anticipation. It seems like every time I step outside these days people are pointing at the mountains and remarking how "soon it will be time." And I remember once complaining to my neighbor as we both struggled to dig our cars out after a heavy snowfall and she just stared at me in confusion, finally asking if I had broken my skis.
Skiing gives everyone a reason to rejoice when the temperature drops and the roads turn white, and I've found that that positive outlook carries over to other aspects of winter as well.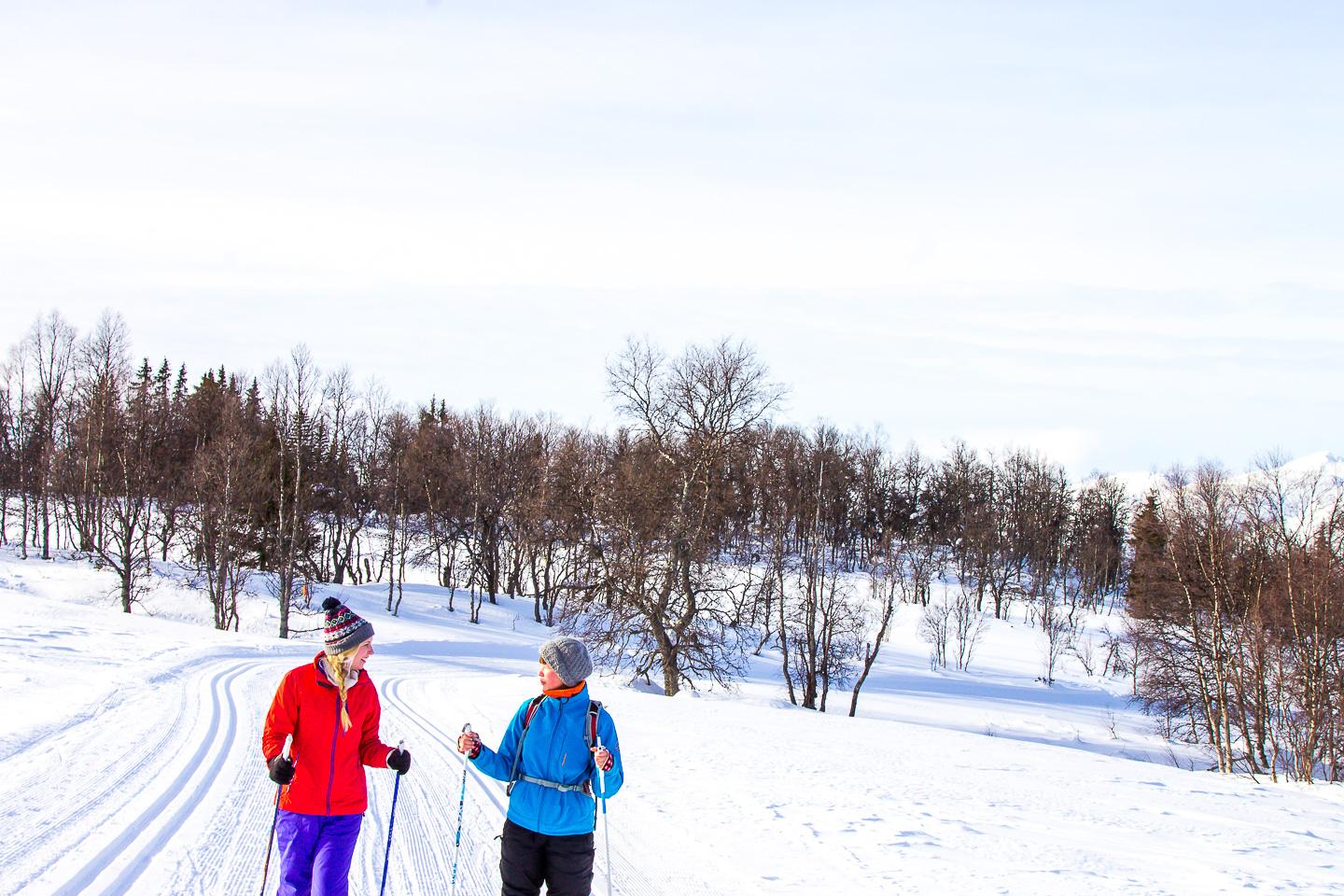 Winter hikes
Growing up with a Norwegian mother I stepped onto my first pair of skis at about 18 months old, but my American blood must run deep because I'm still not a huge fan of skiing. Maybe I just need more time living in Norway, or maybe I should stick to my snow boots instead. So while I've become a pro at dodging invitations to go skiing, I am always up for a nice winter hike instead.
You don't have to be a winter athlete to get some exercise outside during the winter, and hiking is the perfect way to get your heart rate up and connect with nature on a cold day – just remember your headlamp!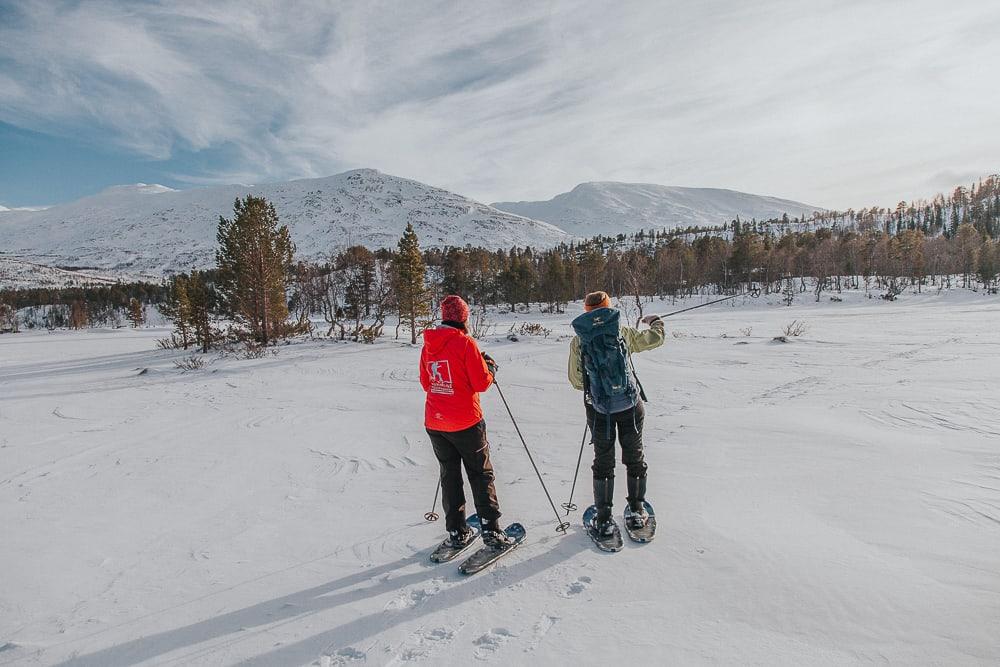 Winter walks, in all weather
Sometimes it feels like every Norwegian is a winter sports enthusiast, which can be a bit intimidating. But you don't need lots of expensive ski gear or drive out to hiking spots to spend time outside in the winter. You can also like, just go outside.
When I moved up north I started taking a walk every evening. It's like my body instinctively knew that now I'm living in a place with little to no sunlight in the winter I need to make sure I still spend time outside.
Okay, an evening walk isn't anything revolutionary. But the game changer for me was going on this walk every night, regardless of the weather. Norwegians have a saying that there's no such thing as bad weather, just bad clothing and it's actually true! If you wear enough woolen under layers and a waterproof jacket you really can go outside in (almost) any weather and stay toasty and dry.
And there's something so freeing about that. Once I realized I could totally enjoy walking in sideways rain and sleet I no longer felt locked inside by bad weather, which made stormy days feel a lot less gloomy. In fact while at times I still have to psych myself up for going outside in really bad weather, usually once I'm outside I end up enjoying those walks the most, because there's something so energizing about walking through a storm.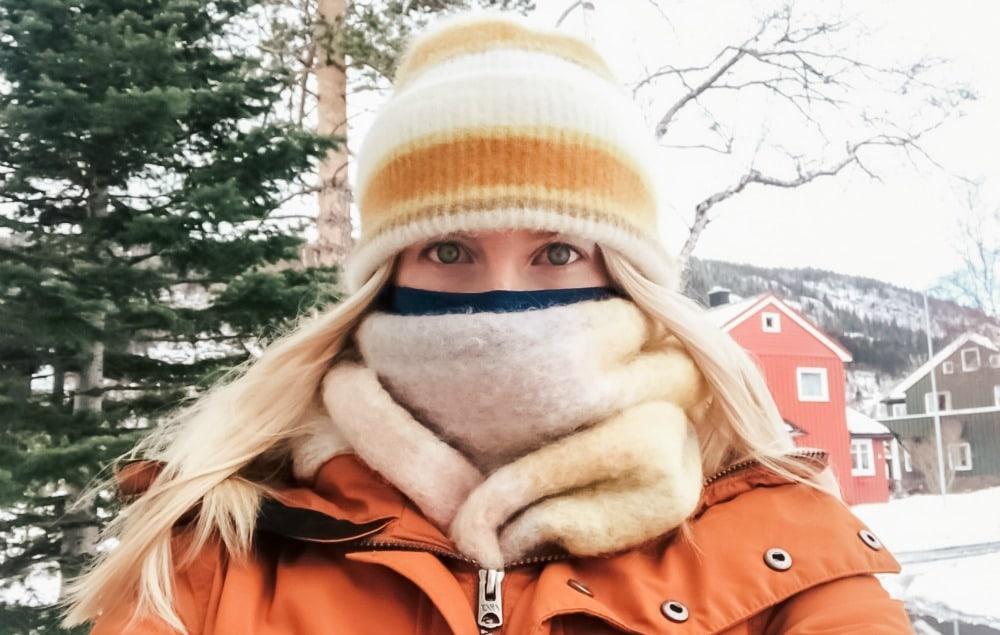 Wool
Is wool a reason to love the winter? Honestly, the highlight of 2020 for me was the day I pulled my winter sweater collection out of storage.
Just kidding, I live in the Arctic – those sweaters never get stored away. But they sure do bring me joy.
First of all, wool is super warm, so these sweaters make those freezing temperatures way more comfortable. But I also love that these sweaters give me a reason to get excited when the temperature drops, because as I keep saying, enjoying the winter is all about keeping that positive attitude! You can find a roundup of where I buy my favorite Nordic sweaters here. 

Bonfires
I always thought of bonfires and outdoor grilling as a summertime thing, but often in the summers we aren't even allowed to have open flames outside because of the risk of forest fires. But when the ground is covered in flame resistant snow this is no longer a problem!
I love that so many hiking and skiing spots around here have fire pits set up, perfect for taking a rest without freezing your toes.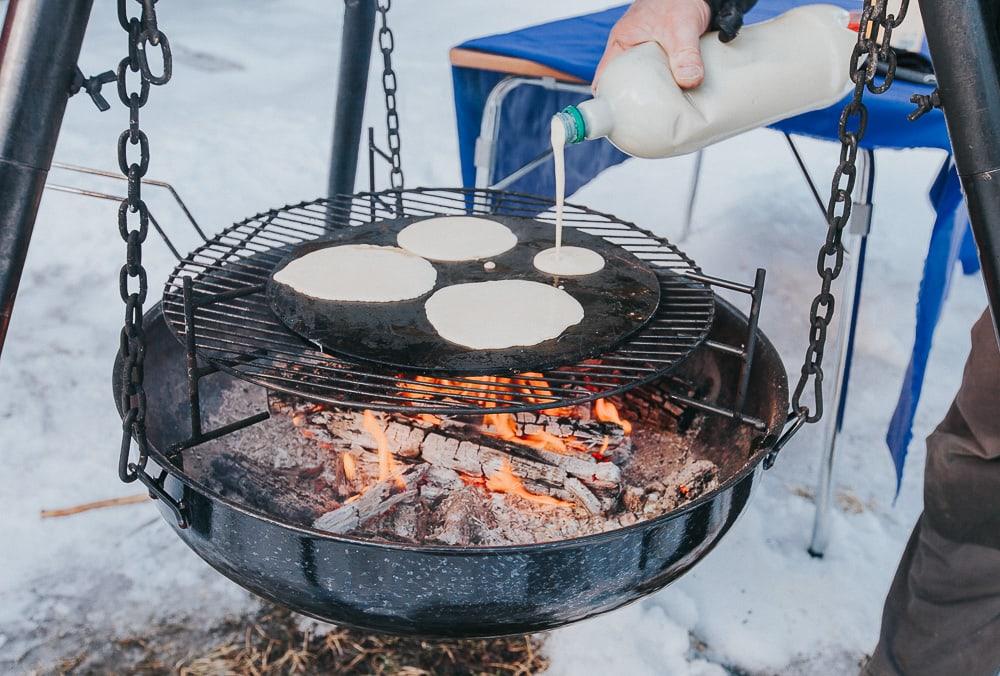 Hygge hygge hygge
Perhaps you've heard of this Scandinavian concept called hygge? Yes, it's important to spend time outside in the winter, but it's also nice to get super cosy inside too.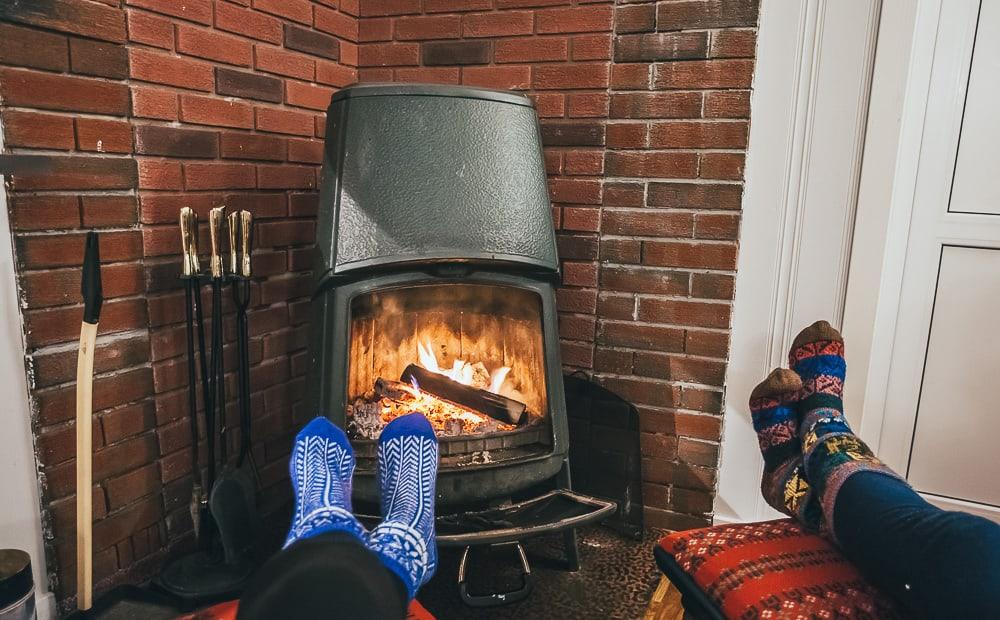 Cardamom
If any spice can get you through the winter months it has to be cardamom. No, I didn't spell cinnamon wrong, cardamom is way more magical (and a Norwegian obsession). Norwegians love to add cardamom to oatmeal, pancakes, sweet buns, cookies, tea, soup – you get the idea.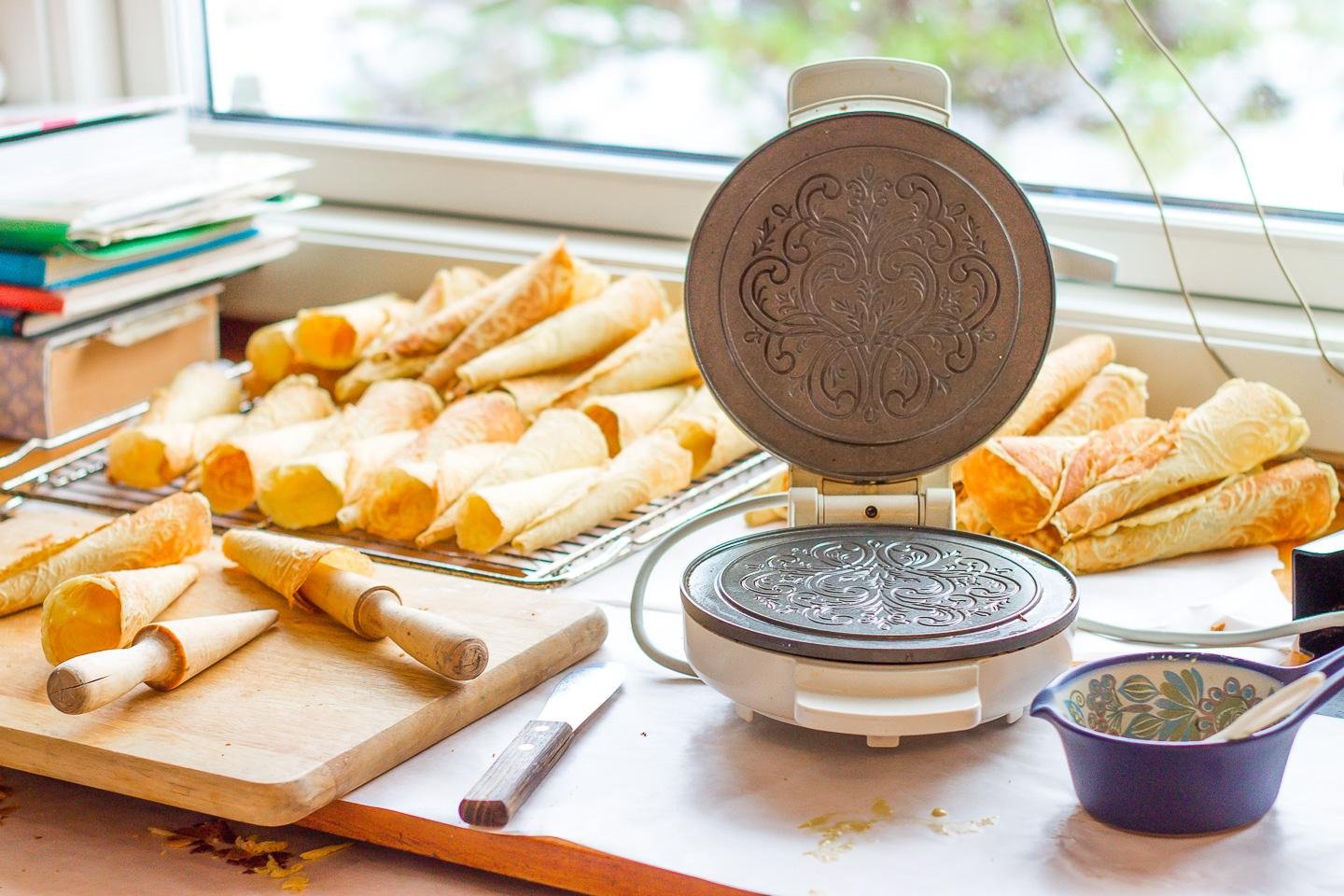 All the lights
I spent my senior year of high school as an exchange student in Germany and if I ever left a room in my host parent's house without turning off all the lights my host parents would freak out – no wasting electricity!
That's not a thing in Norway. I mean yes, we like to be energy conscious here too, but lighting is not something to skimp on during these dark winters. Norwegians also happen to be masters of cosy indoor lighting – you won't find a florescent bulb anywhere within our borders. So if you're fearing the winter blues, maybe invest in a cute lamp (or ten)?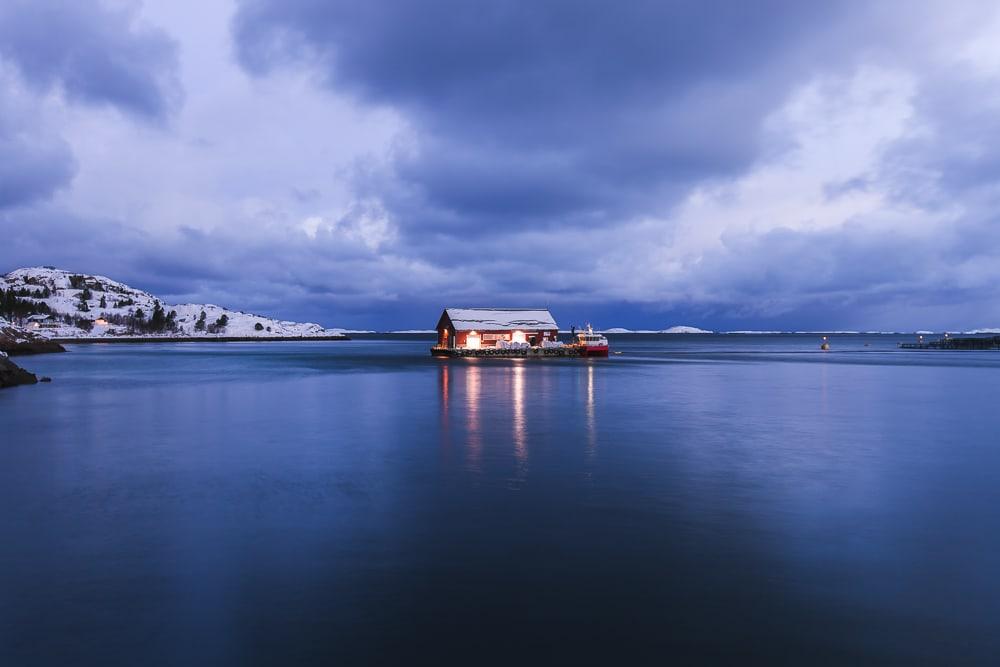 All the candles
I had to triple my candle budget when I moved up north, but I'm totally okay with drinking my coffee black because I spent my oat milk money on candles. Really I would love to live somewhere with a fireplace, but until then I'm making do with a dozen vanilla scented flames on my coffee table.
Northern Lights (And Stars And Moon)
I mean honestly I hope you did roll your eyes when I started talking about all these wonderful Norwegian ways to love the winter, because obviously we are totally spoiled up here with the northern lights. Like of course we think winter is the best.
But winter is also a great time to stargaze! Though now that I think of it, if you live too far south to see the northern lights you probably live far south enough to get dark nights even in the summer, so stars aren't just a wintertime thing. Okay this point is really weak, but I'm keeping it because every Norway blog post needs a northern lights photo.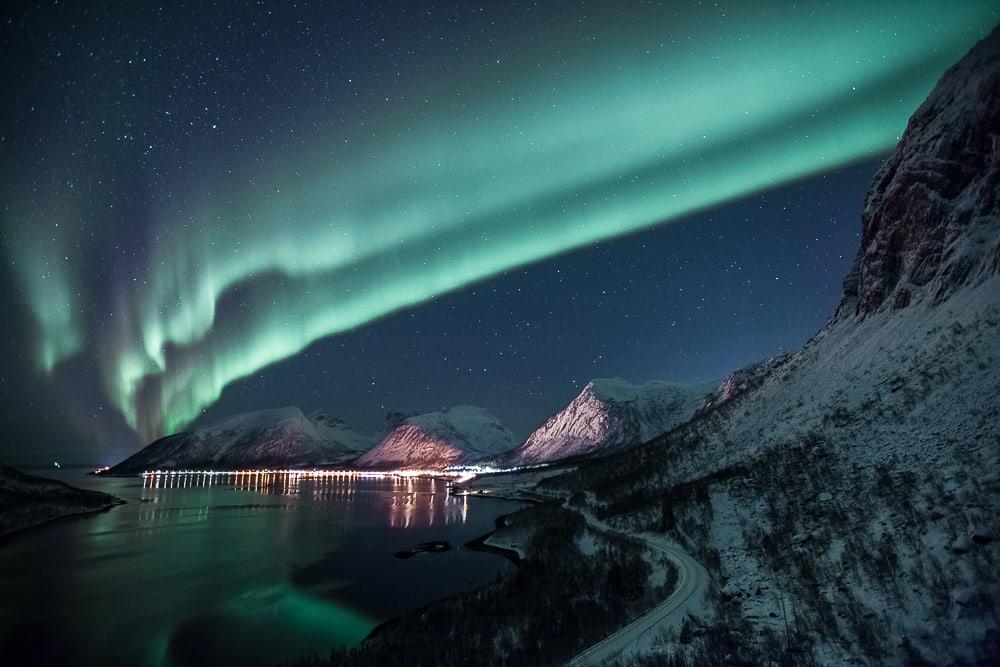 Traditions
This one is vague, but Norwegians have so many cute wintertime traditions that make the winter more exciting. Like next week the sun will officially disappear from Tromsø until the middle of January, but when it returns the entire city celebrates with "sun buns" (a special kind of donut). Who wouldn't want to endure two months of darkness for a donut? It's like, really tasty though.
Christmas
Duh.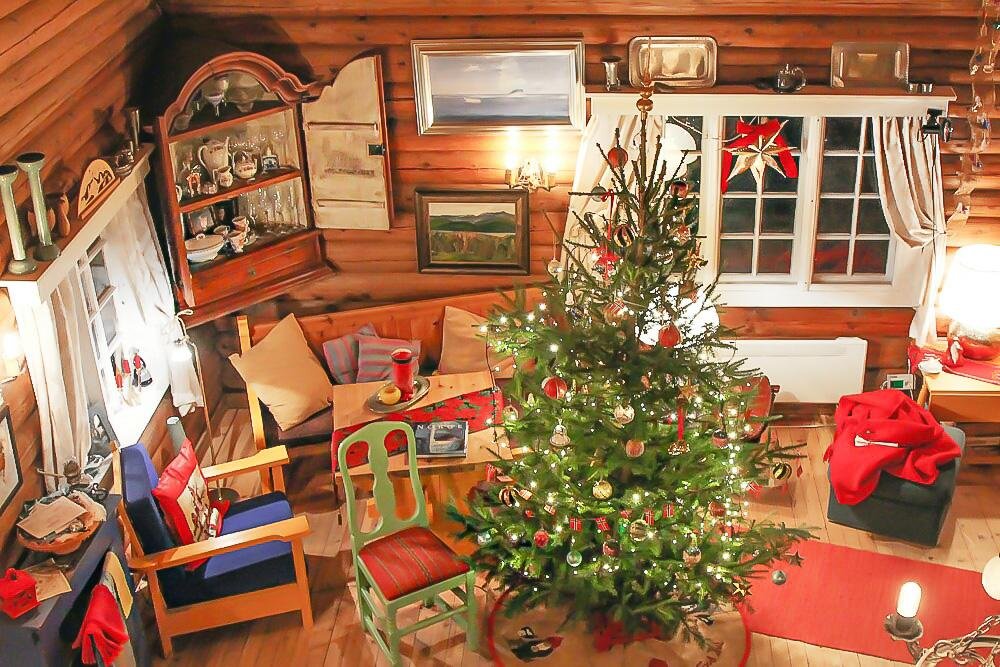 No Sunny Day Guilt
Finally, something I secretly look forward to during the dark winter months is not having that dreaded sunny day guilt. You know when it's a beautiful sunny day and you feel like you just have to spend it outside, even though you'd rather curl up on the sofa with a book? No sun, no guilt!