Starting a blog truly changed my life. Did I know at the time that my travel blog would become my full-time job? Definitely not. Would I do things differently if I had known? Definitely.
The technical side of blogging can get complicated, especially in the beginning, while later on the money making side of blogging can feel like a downright mystery. So I'm writing this as a huge reference guide for people looking to start their own travel blogs, and possibly potentially make some money out if it as well.
And maybe I'm also, just a tiny bit, making fun of the hype around travel blogging. Because we have to be able to laugh at ourselves too, right?
1. Reevaluate – Are you sure you can't be a fashion, food, or lifestyle blogger instead?
A lot of travel bloggers get in it for the money, which is totally smart because what better way to travel the world than making money writing about your travels? It's just that travel blogs are so. freaking. boring. Amiright? See if you can't swing fashion or food blogger first.
No but really, even some of the biggest travel bloggers who started years ago, before the industry was saturated, seem to be seriously struggling to make ends meet. There are tons of better ways to make money online. Transcribing can be a good online income, or if you want to write you can always freelance.
Then again, maybe you'll be the next Adventurous/Nomadic [insert name here], who am I to kill your dreams? Travel blogging is incredibly fun and addictive, so chances are it's going to become a passion project that you don't feel the need to earn an income from anyway. Consider yourself warned!
The most important lesson here is: only start a travel blog if you are actually passionate about sharing your travel adventures. Blogging requires a huge amount of work and while it will start paying off (literally and figuratively), the only thing that's going to get you through the tough times is passion.
2. Choose a really clever, memorable, and relevant blog name.
I recommend using something with "heart" in it, because that just sounds super professional and isn't at all embarrassing to say out loud.
Okay, maybe not.
But there are some important things to consider when looking for a name:
It's short, memorable, and easy to spell
A version of it is available on all social media platforms you'll be using (my handle is @heartmybackpack on Facebook, Instagram, Pinterest, and Twitter).
It can grow with you – don't choose a name with "backpacker" in it if you won't always be a backpacker, don't choose a name that will expire when you get older or change your lifestyle, and I know a lot of people recommend not using your name, in case you eventually want to sell your blog or take on new writers.
Make sure the words in your name don't look weird when written all together (so like, maybe don't go for "travelershittheroad")
Practice saying your blog name out loud. You definitely don't want to be embarrassed by your blog name.
3. Go self hosted
If you want your own dot com you'll need to buy hosting for your website. Basically you will pay for your website name (eg. mywebsite.com) and then you will pay a monthly fee for keeping that website online.
I bought my domain name and hosting from Hostgator and have never had a single problem. Hostgator has unlimited disk and bandwidth space, super helpful 24/7 tech support, and costs next to nothing. Once you pay for your hosting and domain name you can navigate to cPanel and download WordPress, and start blogging!
After buying a domain name and hosting (both of which you can do on Hostgator) all you have to do is install WordPress, which I know at least on Hostgator takes under two minutes. You can find a tutorial for setting up a WordPress blog on Hostgator here.
Click here for current prices for Hostgator
4. Brand it!
Branding is so important to a blog. What I mean here is the consistent look and feel of your blog. You don't want to be all over the place with colors, photography styles, and writing styles, because you're only going to confuse your readers and make it harder to attract a loyal community who want to read each and every one of your posts.
So pick two or three main colors you want to use on your blog, one or two fonts, stick with the same style of photography, and be consistent in your voice.
One of the most important aspects of blog branding is the look of your blog, which will be determined largely by the theme that you choose.
There are tons of beautiful themes out there, especially if you're willing to pay a bit, which I would say is definitely worth it because blogs are so visual. People often will decide whether to explore your blog or not solely based on how it looks. It's harsh, but a reality of blogging!
One thing to look out for when choosing a theme is if the theme is well built and won't slow down your site. I've gone with the Genesis Framework because their themes are very reliable and impeccably built. Definitely worth the money!
Click here to see current prices for the Genesis Framework
5. FIND A NICHE!
That's in all capitals because it's the most important thing ever. Mine is life after backpacking and travel in the Nordics.
I know, I know, maybe I missed the ball a bit on this niche thing.
Or maybe my niche is mountains?
Basically, the deal with having a niche, or a specific focus within the travel blogging world, is to ensure that anyone who lands on one of your articles will love all the articles on your site. If you have a specific focus and write with a very specific reader in mind, then your blog won't appeal to everyone, BUT everything you write will appeal to a smaller group of very engaged readers.
So if someone randomly lands on your blog because they're interested in one article you wrote, chances are they're going to want to stick around because all of your other posts will also appeal to them.
Because it's much better to have a small engaged audience who loves everything you post than to write a bunch of random travel posts where someone might enjoy a few posts from your site, but other posts won't interest them at all. Because then chances are they won't want to stick around.
That said, I highly recommend narrowing your focus to something you are truly passionate about, not what you think will get you the most page views or sales of a product.
6. Tell everyone how amazing your travels are!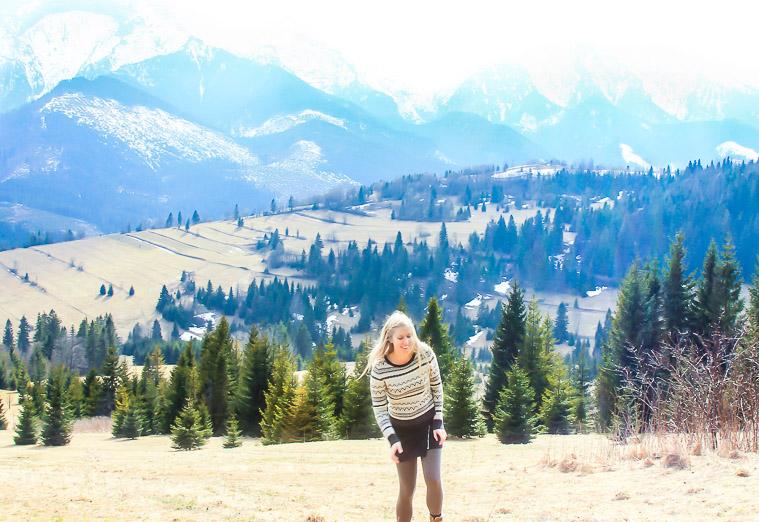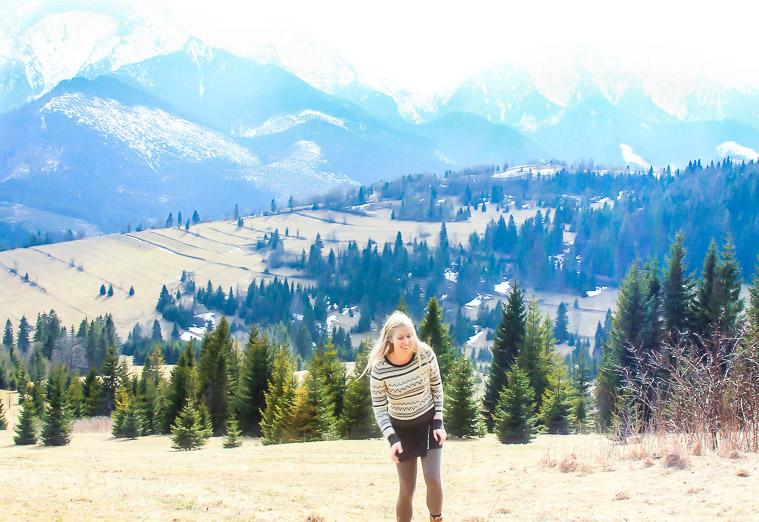 Some days I'll think travel blogging is the best kind of blogging, because you're helping people plan their own trips, highlighting the beauty of places Lonely Planet doesn't care to feature, and opening people's eyes to the rest of the world. That's always a good thing, right?
But other days it feels like a gross community of people telling the Internet how awesome their lives are because they get to travel all the time – well, as long as enough people read their posts so they can keep going on sponsored trips!
I often get way too enthusiastic about places and can't stop with the exclamation points, but later I'll look back in shame. Is there anyone out there who is not sick of me going on and on and on about Iran? Nope, didn't think so. Guys, I'm so sorry.
And then there's the whole weird monetization aspect of blogging. I've written an entire post about how I make money travel blogging.
7. Don't be afraid to invest some money into your blog
This is a little bit ridiculous, but early on in my blogging career I had this idea that I shouldn't spend any more money on my blog than I made from it. I say it's ridiculous, because who doesn't spend money on their hobbies?
If there is one thing I could go back and change about how I developed my blog over the years, it would be starting to spend money on it earlier. I've written more about where to invest money in your blog here.
8. Study, study, study!
Yes, I was a total nerd in school, but I'm not saying this just because I personally enjoy learning. There is a huge learning curve in blogging, and if you try to just learn it all as you go it is going to take a long time. I really wish I had started reading blogging resources way earlier than I did, because it would have saved me so much time and helped me grow my blog much more quickly.
And no, it's not all about numbers, so if growing slowly is your thing then that's totally fine. But I will say that I've come to love blogging more and more as my blog has grown, and I think a big reason for that is the community aspect of blogging. I love my readers to bits and they are definitely the reason I persist with this whole blogging thing.
9. Join a blogging course
If you are serious about growing your blog and think you will eventually want to monetize it, then joining at least one blogging course is the way to go. In fact, even if you don't want to join one now, chances are that you will in the future. I contemplated joining Superstar Blogging (formerly Travel Blog Success) for almost a year before actually committing, and by the time I did go for it it had become more expensive and I had wasted time with inefficient blogging practices that I could have avoided had I gone through the Superstar Blogging lessons. Ugh.
The problem is, blogging courses can be really expensive. They are hugely worth it (and not so expensive when you compare them to other classes you might take). But if you aren't ready for the financial commitment, delve into ebooks instead!
Blogging Ebooks
My top two recommendation for new bloggers looking to get a bit serious and set up their blogs and social media channels in effective ways are:
Strategies Worth Sharing // Facebook is my second biggest traffic driver (after Pinterest) and understanding how it works is key to blog growth. I only recently discovered this book and learned so much from it, even though I've been using Facebook for my blog for years. Game changer for sure. Click here for more details and the current price
Blog Beautiful // Branding is so key for a blog, and this book walks you through all the steps for establishing a solid brand. While I loved this ebook for its in depth look at the elements of a well-branded blog design, it also offers a helpful system to get you to define your niche, target audience, and blog purpose – all key to establishing your brand. Click here for more details and the current price
Blogging Courses
I've enrolled in a total of five (!) blogging courses, and there are three that have been – and continue to be – the most helpful: The Blogger Course, Superstar Blogging, and the Travel Blog Monetization Summit.
The Blogger Course has hands down been the most helpful blogging course I've ever taken. It's run by Monica of The Travel Hack, and I think a huge reason it was so helpful for me is that I love her blog and I want to run my business in a similar way to hers.
By the end of this 12-week course I was ready to start blogging full-time – and I've never looked back! If you invest in one blogging course, make it this one (it's also the cheapest!). Click here for more details and to see the current price
Superstar Blogging (formerly TBS) is probably the most well known of travel blogging courses.
I was automatically added to Superstar Blogging when Travel Blog Success (another blogging course) was sold, and I did not have high expectations for it. I found TBS stale and outdated, and in fact think the only real reason so many bloggers promoted it was the affiliate payout.
But I just went through the course material of Superstar Blogging and guys, I'm so impressed! This is the most business-minded blogging course I've done, and you can really tell Matt and the experts he includes are brilliant at business.
I found so much use out of it even as a full-time blogger, so I definitely think it's appropriate for advanced bloggers, but the course also starts at the very beginning of setting up a blog, so it would be incredibly helpful for beginners as well.
I would say if you are super motivated to build your blog into a long-term business (whether you're an advanced blogger or just starting out), enroll in Superstar Blogging.  See here for more course details and the current price
If you are an advanced blogger and want to learn more about monetizing your blog, check out the Travel Blog Monetization Summit. This is aimed at people looking to make money from their blogs and potentially go full time with it, and it gives you all the resources to do so. It also comes with a secret Facebook community that, while not as big as Superstar Blogging, is still very helpful.
Each and every talk from the summit gave me huge inspiration and a long list of things to change with my blog, and within a couple of months of viewing the course videos I was seeing a considerable increase in my blog income.
There's a lot of mystery surrounding how bloggers actually make money (aside from vague mentions of sponsored posts, affiliate links and press trips) and this summit dispelled a lot of that mystery. These methods definitely work, and you're unlikely to come across them anywhere else – it's like getting a secret pass to business conversations between top travel bloggers. In fact, one of the biggest things I've struggled with in learning how to monetize my blog is knowing how much to charge, and in this summit a lot of bloggers shared their exact rates sheets.
I also really appreciated getting so many different bloggers' perspectives towards how to make money with blogging, as opposed to just Matt and Monica's points of view in their respective courses.
They've also added a course for beginners, which I haven't done so I can't really vouch for it, though if it's anywhere near the quality of the summit it will surely be amazing. You can read more about both courses and see their prices here.
Phew, I can't believe I just wrote so much about blogging! Seriously though, I find the blogging world weirdly fascinating and have spent an embarrassing amount of time learning about it. It's absurd to think about how much I know about blogging right now. Like, way more than I ever learned about anything at my super fancy liberal arts college.
The Internet, it's so bizarre, no?
Disclosure: this post is full of affiliate links, duh!