Whenever someone writes to me asking for advice about where to go in Norway and what to see, I always tell them to try to fly into Bergen, if possible. Bergen is a beautiful city plus it has easy access to Norway's most stunning fjords, making it the perfect base for a trip to Norway. But once I suggest flying into Bergen people always have one more question: what are the best hotels in Bergen?
So I figured I'd draw up a guide to the best hotels and accommodation in Bergen, including luxury, mid-range and budget options. Bergen is a city I love dearly, but I also know that a hotel can make or break an experience in a city. So if you're wondering where to stay in Bergen, this guide has you covered.
And if you're wondering what to do in Bergen, read my post about things to do in Bergen here!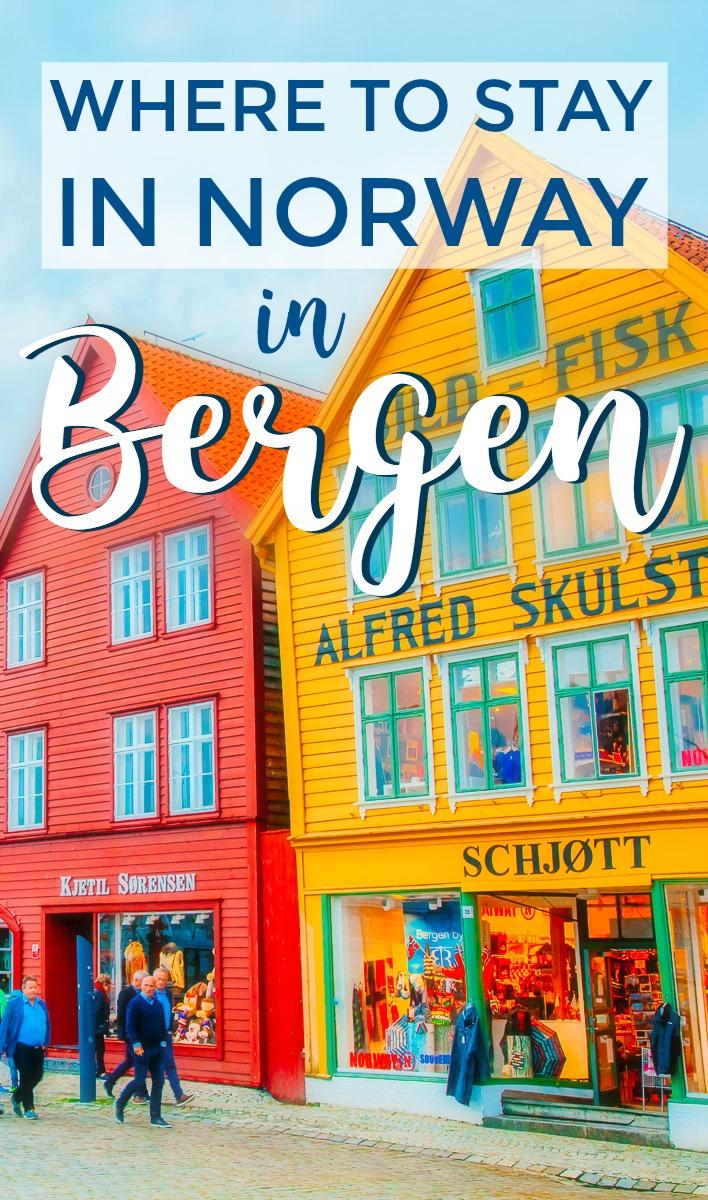 The best luxury hotels in Bergen
Det Hanseatiske Hotel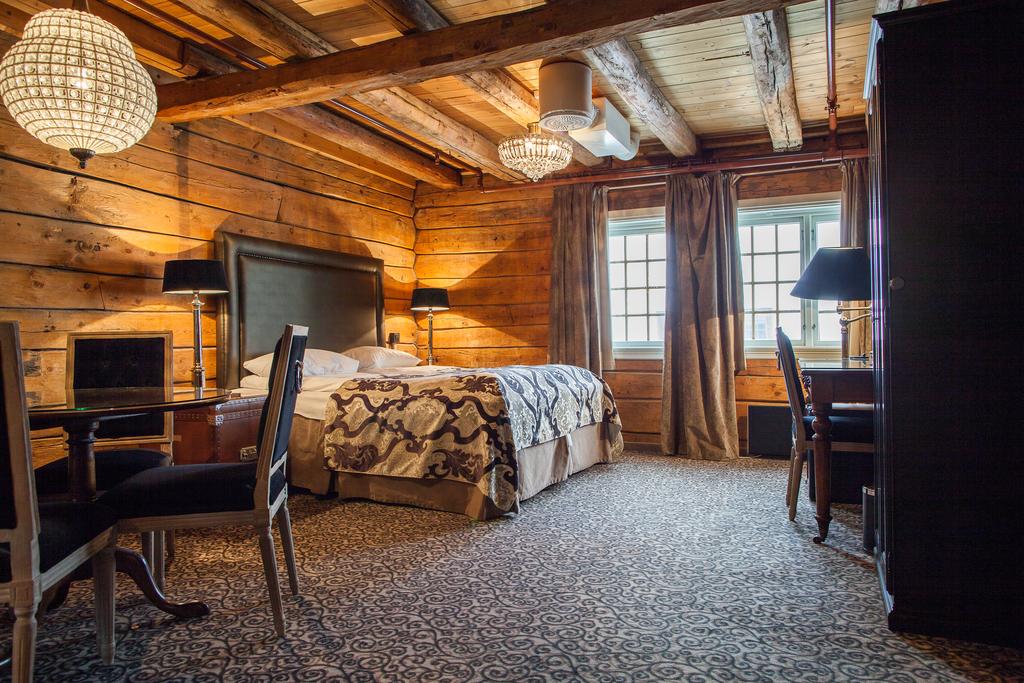 Det Hanseatiske Hotel is one of the most unique luxury hotels in Bergen. It's housed in a 16th century building in Bryggen, probably the most beautiful part of Bergen. I love all the little details here, like the bookshelves, artwork, leather couches, and deep bathtubs.
Staying here is a real cultural experience and just such a wonderful way to get to know more about Norway. It's also right downtown, so you'll be near all the main sights. Check current rates and availability here
Opus XVI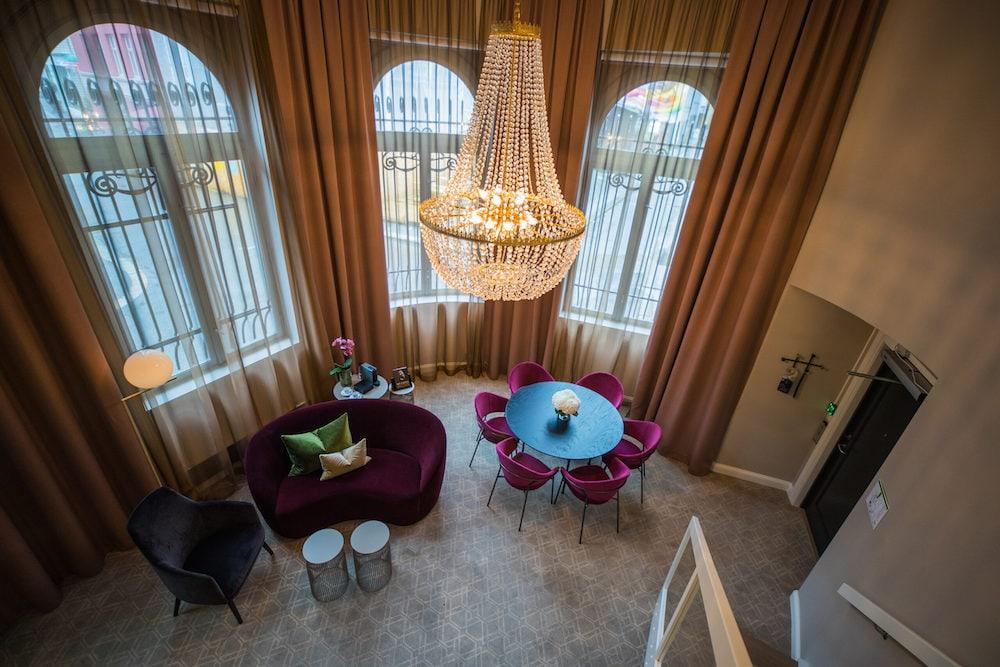 Housed in a historic building from 1876, Opus XVI, is an Edvard Grieg Heritage Hotel and probably the fanciest hotel in Bergen. Each room is designed individually, but the highlight here must be the dining room, which often features live music. Check current rates and availability here
Thon Hotel Rosenkrantz Bergen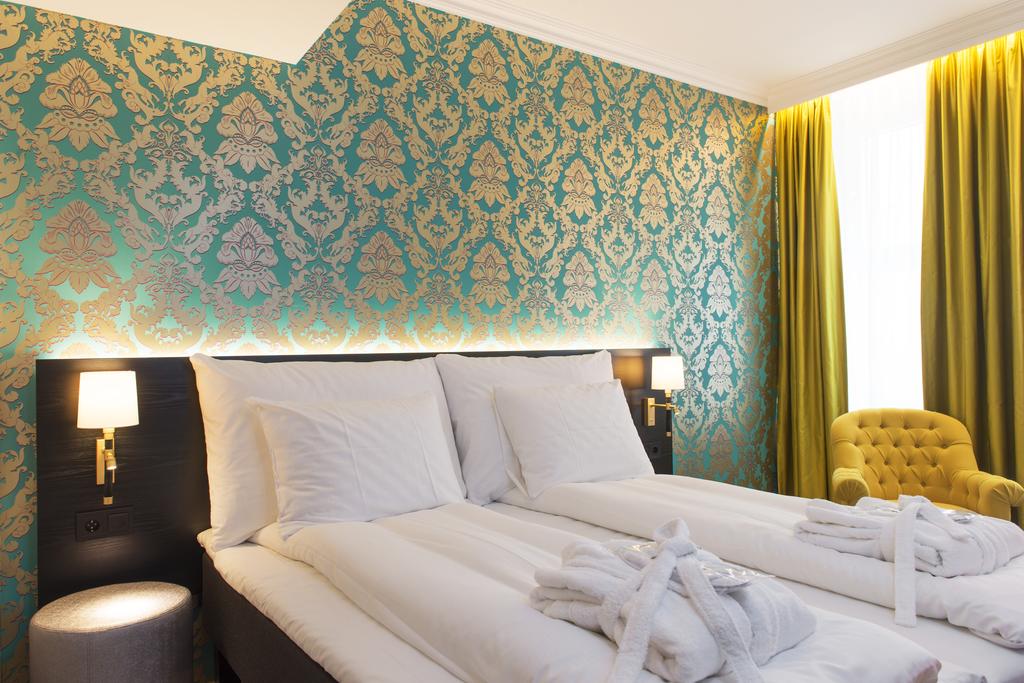 If you want a super modern, super luxurious hotel in Bergen, the Thon Hotel Rosenkrantz is perfect! It's bright and beautifully furnished (with more of a boutique hotel vibe than a big hotel chain) and the breakfast buffet is enormous and so good.
They even offer a free dinner on some evenings. And at just 100 meters from Bryggen you'll be right in the center of Bergen, within easy walking distance of most of the main sites.
Check current rates and availability here
Clarion Collection Hotel Havnekontoret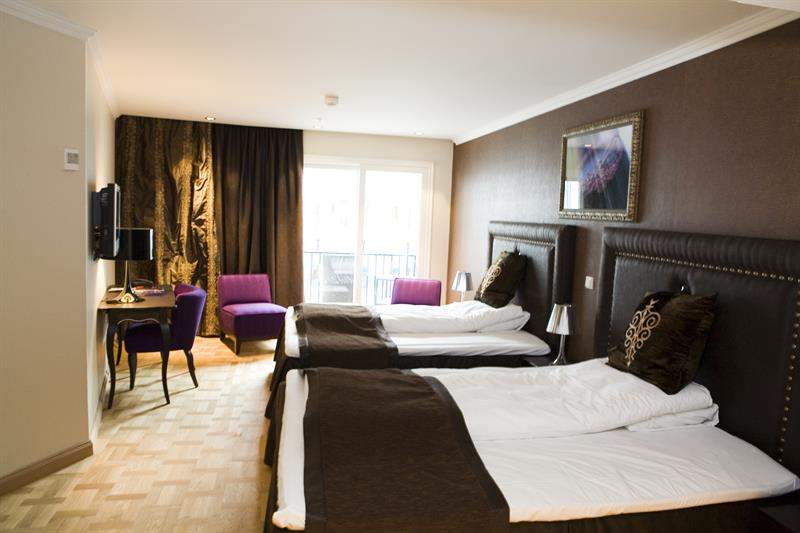 Also right by Bryggen, the Clarion Hotel Havnekontoret is right on the harbor and has a really lovely atmosphere. The staff are super friendly, the rooms are spacious and beautiful, and they also offer free waffles and a light evening meal. And again, the central location means that you can easily reach most of Bergen's main sites.
Check current rates and availability here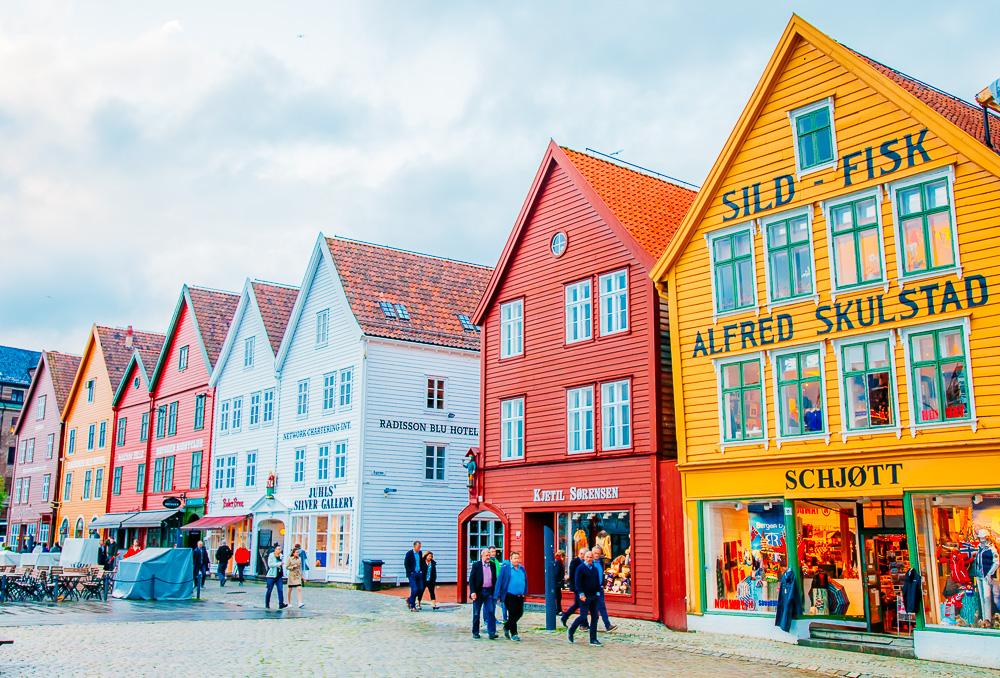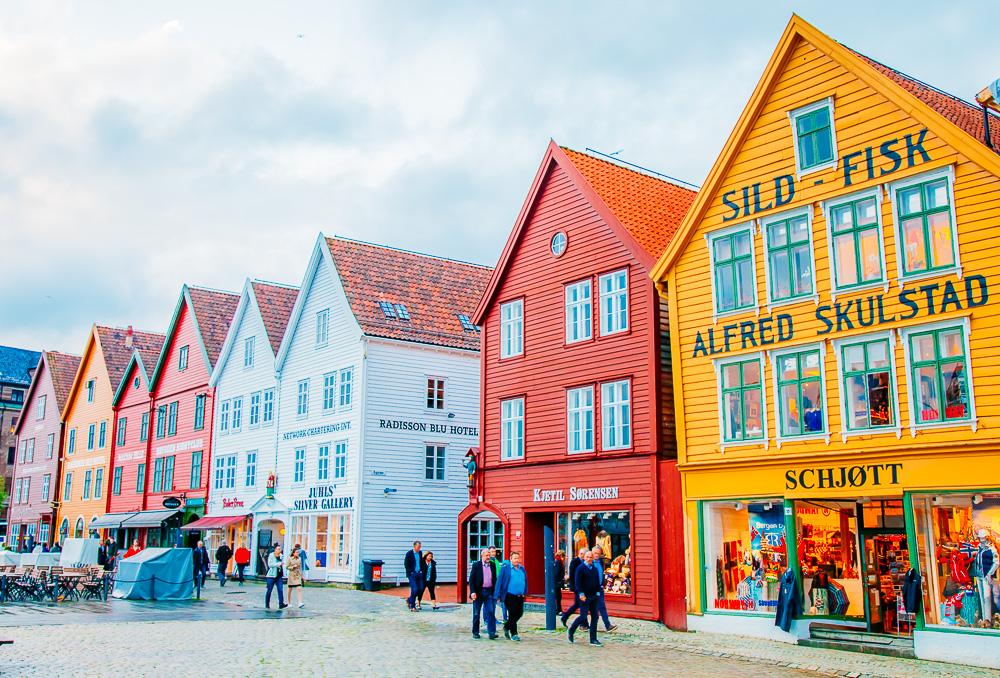 The best mid-range and boutique hotels in Bergen
Bergen Børs Hotel
Located in an old stock exchange building from 1862, Bergen Børs Hotel is right in the city center and offers surprisingly affordable rooms for its high standard. Check current rates and availability here
Citybox Bergen City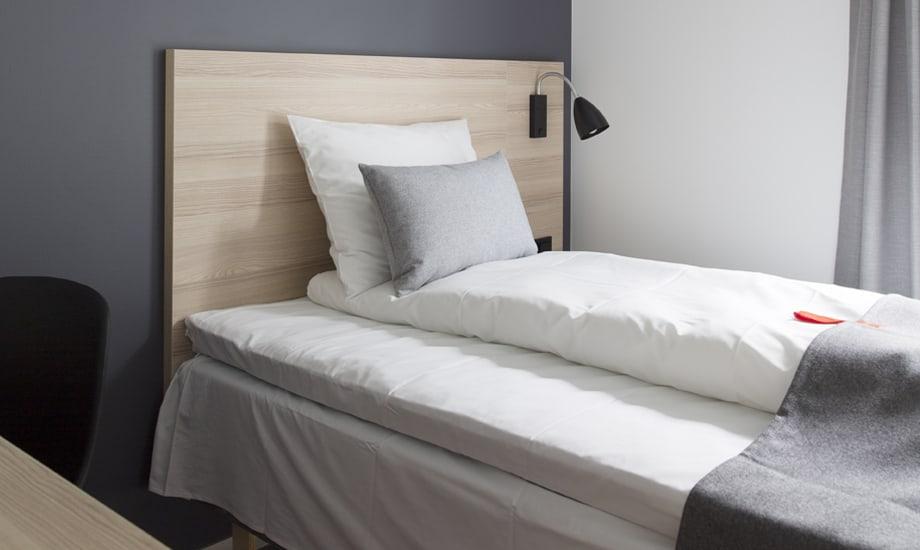 Citybox Bergen City is also an excellent choice, but be sure to book early as it sells out quickly. The hotel has a self check in and no breakfast, but it's super clean, modern and budget friendly. Check current rates and availability here
Clarion Hotel Bergen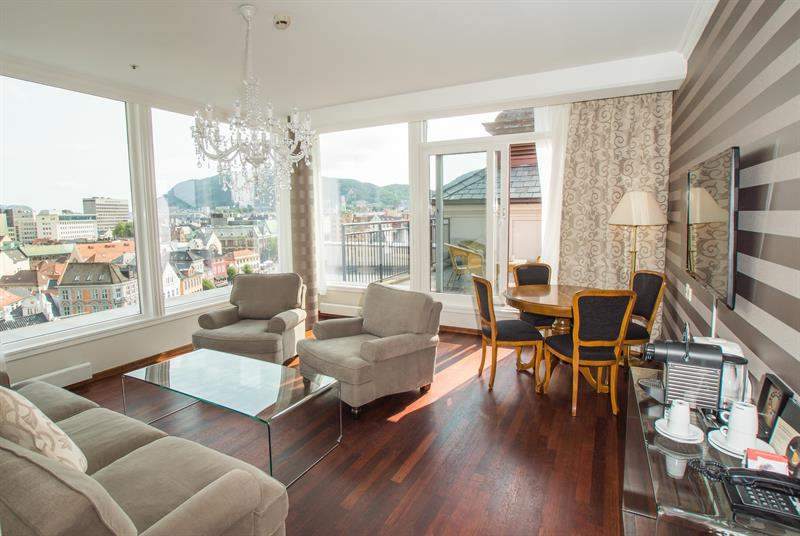 While a bit more pricey, this boutique hotel offers really cosy, well laid out rooms, a delicious breakfast, and a convenient location. The decor has more character and yet it's also quite a good deal. Just be sure to book early, as rooms here tend to book out completely.
Check current rates and availability here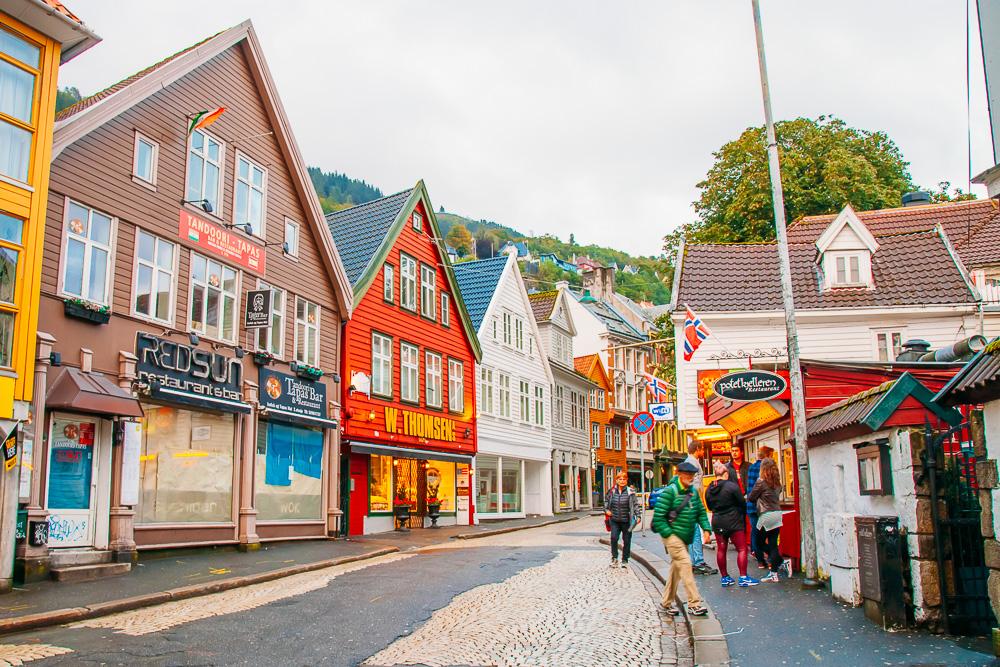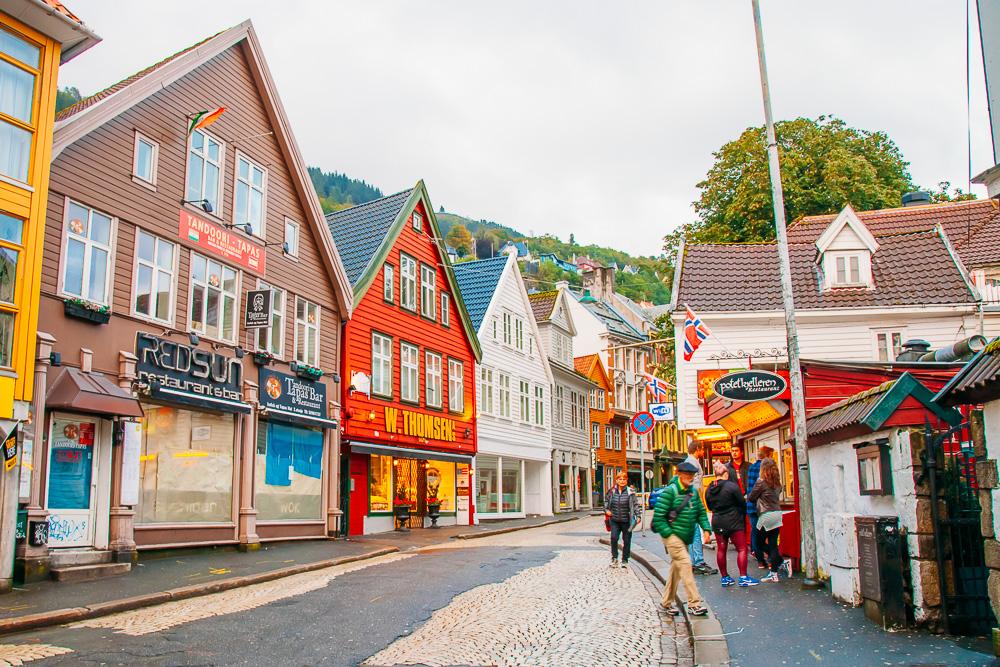 Best budget accommodation in Bergen
City Hostel Bergen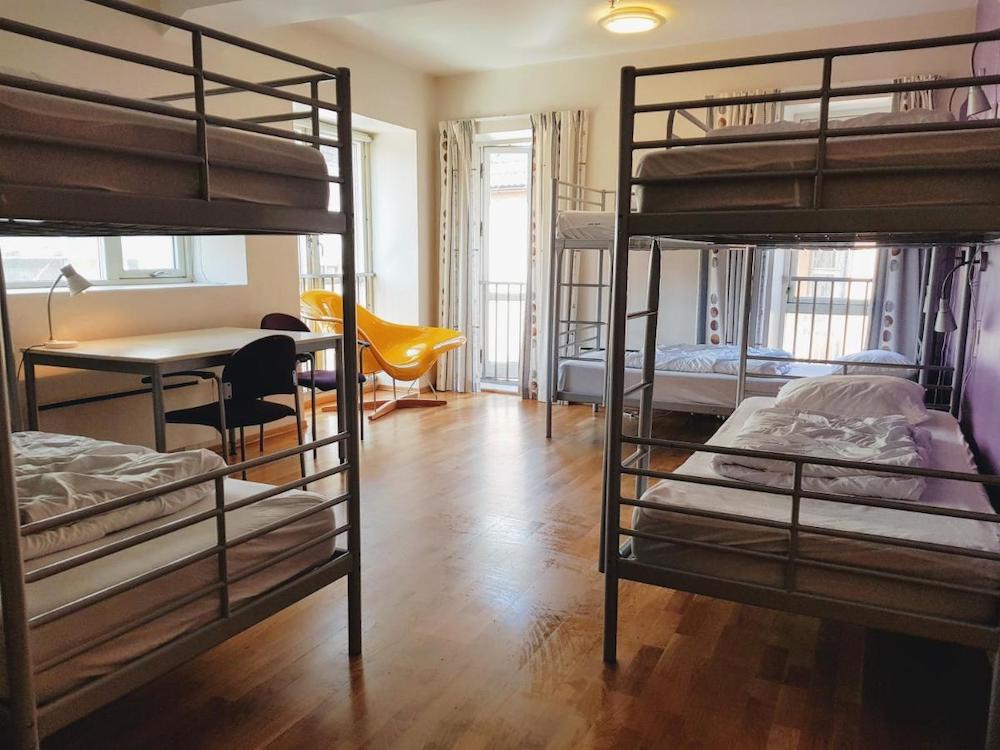 City Hostel Bergen is a self-service hostel with a kitchen so that you can cook for yourself (a huge money saver in Bergen!). They offer both dorm beds and private rooms, but you'll need to book way in advance because this hostel books up very quickly.
It's just a 5-minute walk from Bryggen so gives easy access to most of Bergen's main attractions. Check current rates and availability here
Bergen Hostel Montana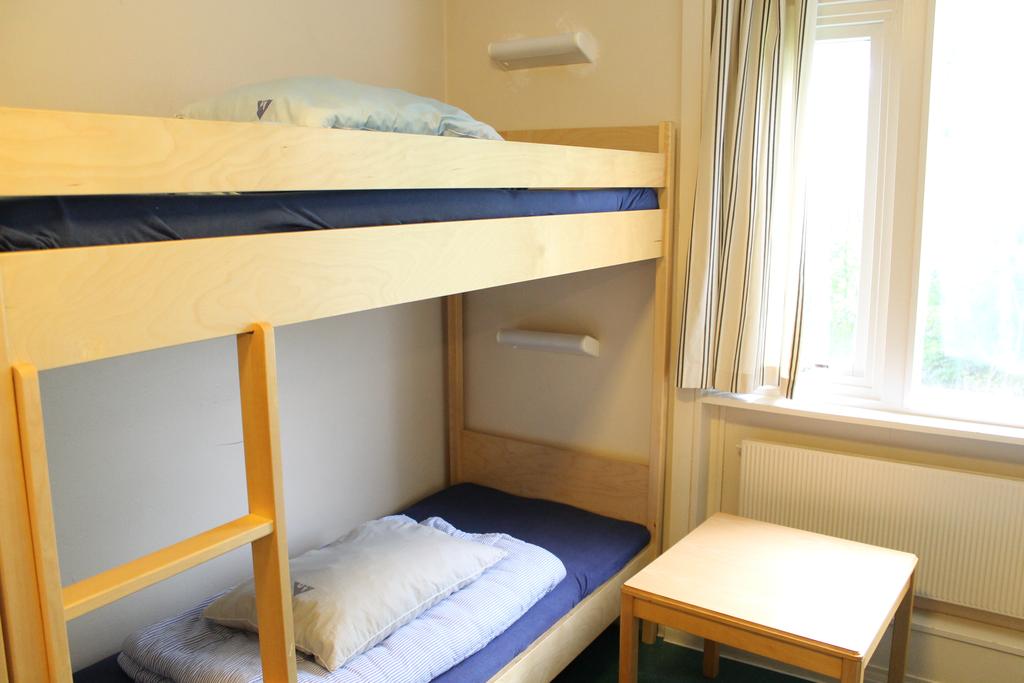 If you're a solo traveler, then a bed in this hostel is your best and cheapest option in Bergen (though be aware that the cheapest dorm is huge – with 18 beds!). They also have a female dorm, as well as cheap private rooms. The breakfast here is really good (with lots of Norwegian specialties!) and it has a nice atmosphere.
It is a few kilometers from the city center – 10 minutes by bus or 40 minutes walking – but the buses go often and it's probably worth it for the price.
Check current rates and availability here
Fun Activities in Bergen
There are so many fun things to do in Bergen, whether you're spending the weekend or longer. Here are some tours to get you started:
More accommodation in Norway
Where to Stay in Oslo – on Any Budget
Where to Stay on Geirangerfjord – on Any Budget
7 Best Trondheim Hotels – from Budget to Luxury