Are there even any fun things to do in Helsinki? Is Helsinki worth visiting? I could have sworn I had heard that Helsinki was just cold and gray, no?
No.
Though I think it's definitely true that a lot of people don't know how vibrant and exciting Helsinki is. In fact, I heard a lot of people throwing around phrases like "Europe's best-kept secret." And I don't know, maybe it is? I do know that on multiple occasions during my two weeks in the city I found myself thinking I wish Oslo were this cool, or I wish lived closer to Helsinki.
In fact, since visiting for the first time (0f several) I've been so excited to write this Helsinki travel blog and share with you all the things I loved about the city, and all the cool things to do in Helsinki. So if you're wondering if Helsinki is worth visiting, read on.
Honestly, there's just something about Helsinki. In fact, there are 25 things about Helsinki that made me love it so, and if you're wondering what to do in Helsinki then definitely check out some all of these things!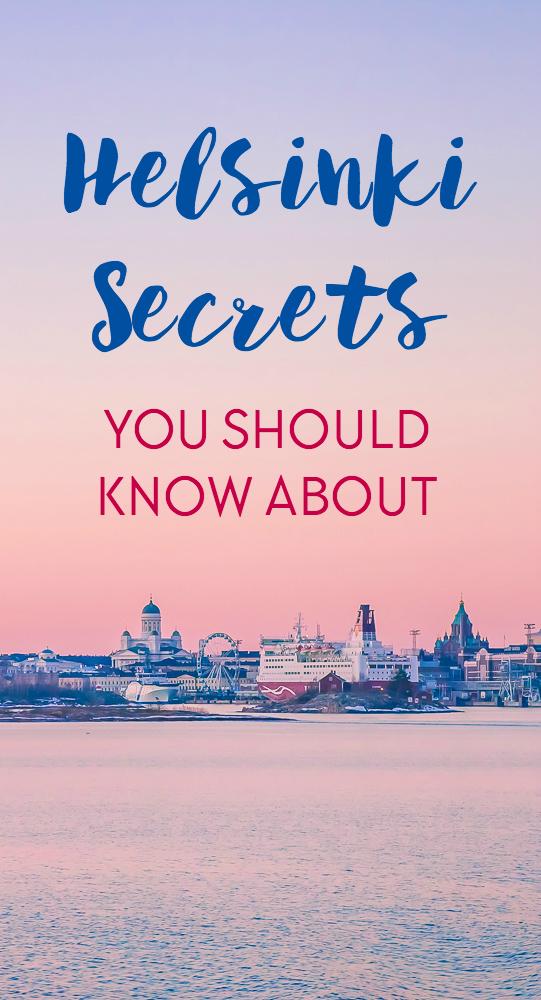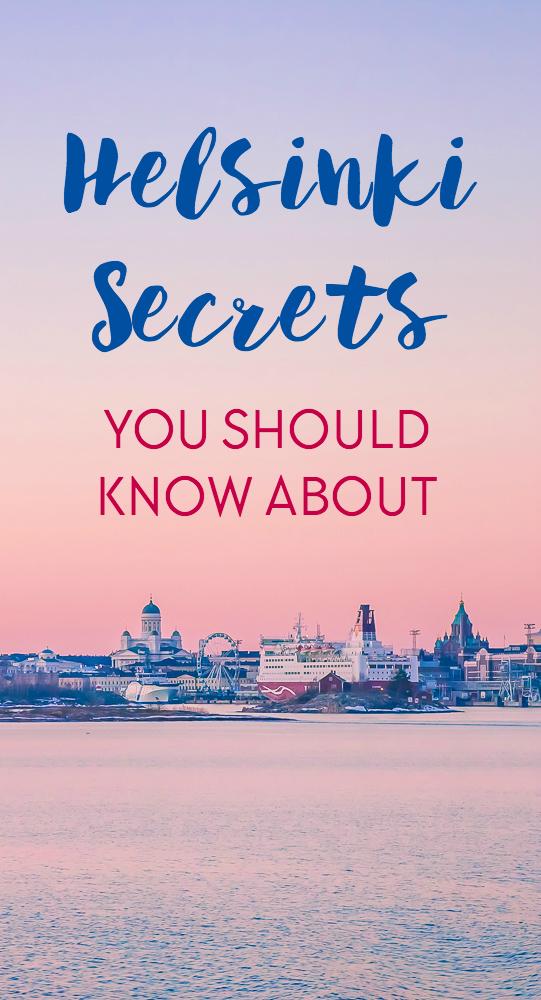 Helsinki is less about sights and more about experiences
I think this is a big reason I loved Helsinki so much. It's not really the sort of place you'll visit with a list of must-see sights to check off a list, but instead, you'll go with a list of Helsinki experiences you need to have. At least I know I wanted to go to a Finnish sauna, learn more about Finnish food, hang out at cool cafés and well, basically everything else that made it onto this list.
Take a free walking tour of Helsinki
I've now visited Helsinki several times visiting friends who live there, and I have to say walking around the city with a local is the best way to get to know Helsinki. You'll see the best corners of the city while learning more about the history and culture. But don't worry if you don't know anyone here, there are loads of free Helsinki walking tours available – all you have to do is tip your guide.
Or if you want an even better experience, you could book a private Helsinki tour with a guide, which costs about the same as you would pay for a tip for a free walking tour anyway.
Experience Finnish Sauna at Löyly
If you go to Finland you have to experience the sauna culture. And since Helsinki is in Finland…
You won't be hard-pressed to find a sauna in Helsinki – I'd bet that your hostel, hotel, apartment, or wherever you might be staying will have one. But if you want an ultra cool, totally hip sauna experience, Löyly is perfect.
Löyly sits on the edge of the sea, so when you get too hot you can jump in the Baltic to cool down! It's also attached to a restaurant with cosy fireplaces and really delicious food.
Just make sure you bring a swimsuit since Löyly is mixed gender and you aren't allowed in naked!
I also heard someone there saying how their smoke sauna was the best Finnish sauna he had been to, so that's impressive! Then again, the only reason I understood what he was saying was that he was not speaking Finnish, so there's a good chance he had only ever been to one or two other smoke saunas in his life. Then again, maybe he was a sauna expert!
Alternatively, you could also sign up for a tour, like this one, and go with others.
People watch at the Helsinki Cathedral
The Helsinki Cathedral is a site worth seeing in Helsinki, but it's also a great spot for some people watching! After getting your obligatory photos I'd definitely recommend hanging out on the steps and watching the city go by.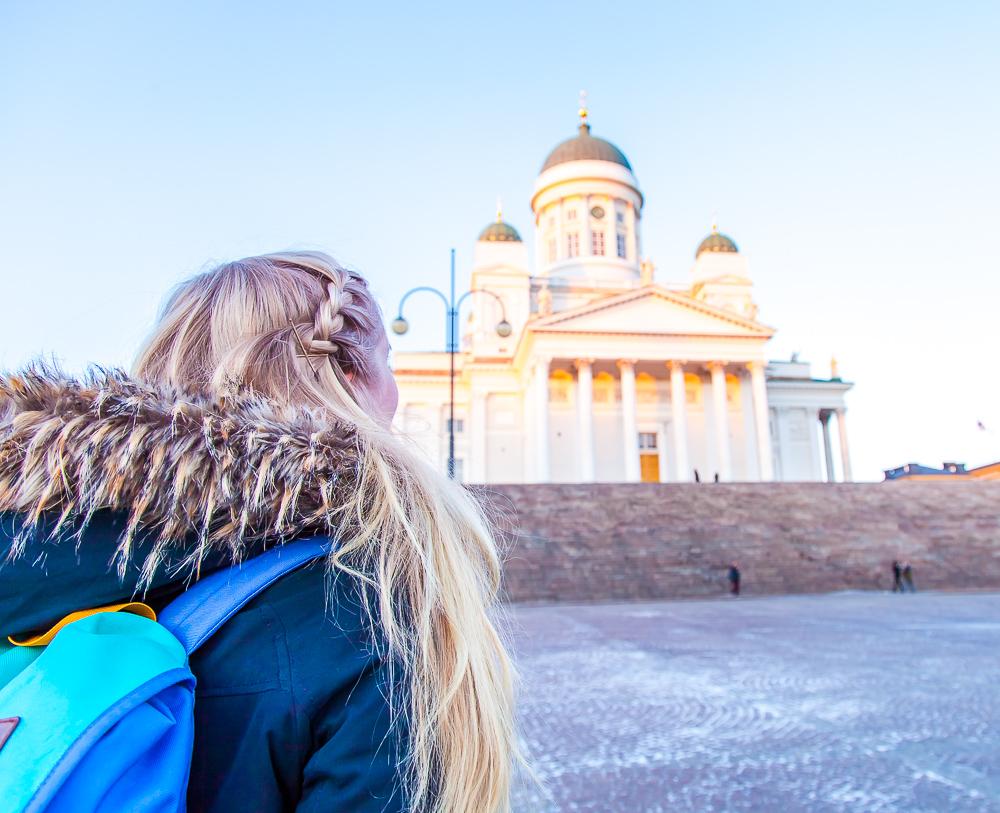 Café Engel
While you're at Senate Square seeing the cathedral, stop in Café Engel for a coffee and sweet treat. They have lots of different cakes on offer and the cafe itself is super cosy inside, in a beautiful building dating back to 1765. Or you can sit outside with a view of the Helsinki Cathedral.
Best Helsinki Cafés
If you want to check out more Helsinki cafés, I asked my friend who lives in Helsinki what her favorite cafés are and she recommends Enchanté Café, Kakkupalvelu Pala, Saurahuone, Frangipani Bakery & Café, Café LOV, Adante Specialty Coffee, and Lazy Fox for all day breakfast.
Eat the fish
Lol yes, I'm referring to the fish on my plate. I had so many delicious fish dishes in Helsinki! And of course that makes sense, what with it being right on the water and all.
Sample traditional Finnish food at Savotta
So, I'm not a fancy restaurant person at all, so I was a little skeptical when Rachel and I made dinner reservations at Savotta (like I kept asking Rachel if we really had to make reservations, haha). But guys, I think Savotta might have been my food awakening. Or at least now I get why sometimes it's worth going to a nice restaurant instead of eating lentils for dinner every night.
I loved Savotta because it served amazing (like, amaazing) food in a surprisingly laid-back atmosphere.
Savotta focuses on traditional food, with the waiters wearing traditional logging clothes, furniture and tableware gathered from homes and old logging sites from all over Finland, and even the floor planks are over a hundred years old.
Um, did I mention that the food was amazing? I still sometimes think about the dessert I had there – licorice ice cream with berry compote.
To get more of the culinary scene in Helsinki, try this private food and beer tour. It'll take you through different areas and give you an insight into Finland's food culture. Check here for prices and availability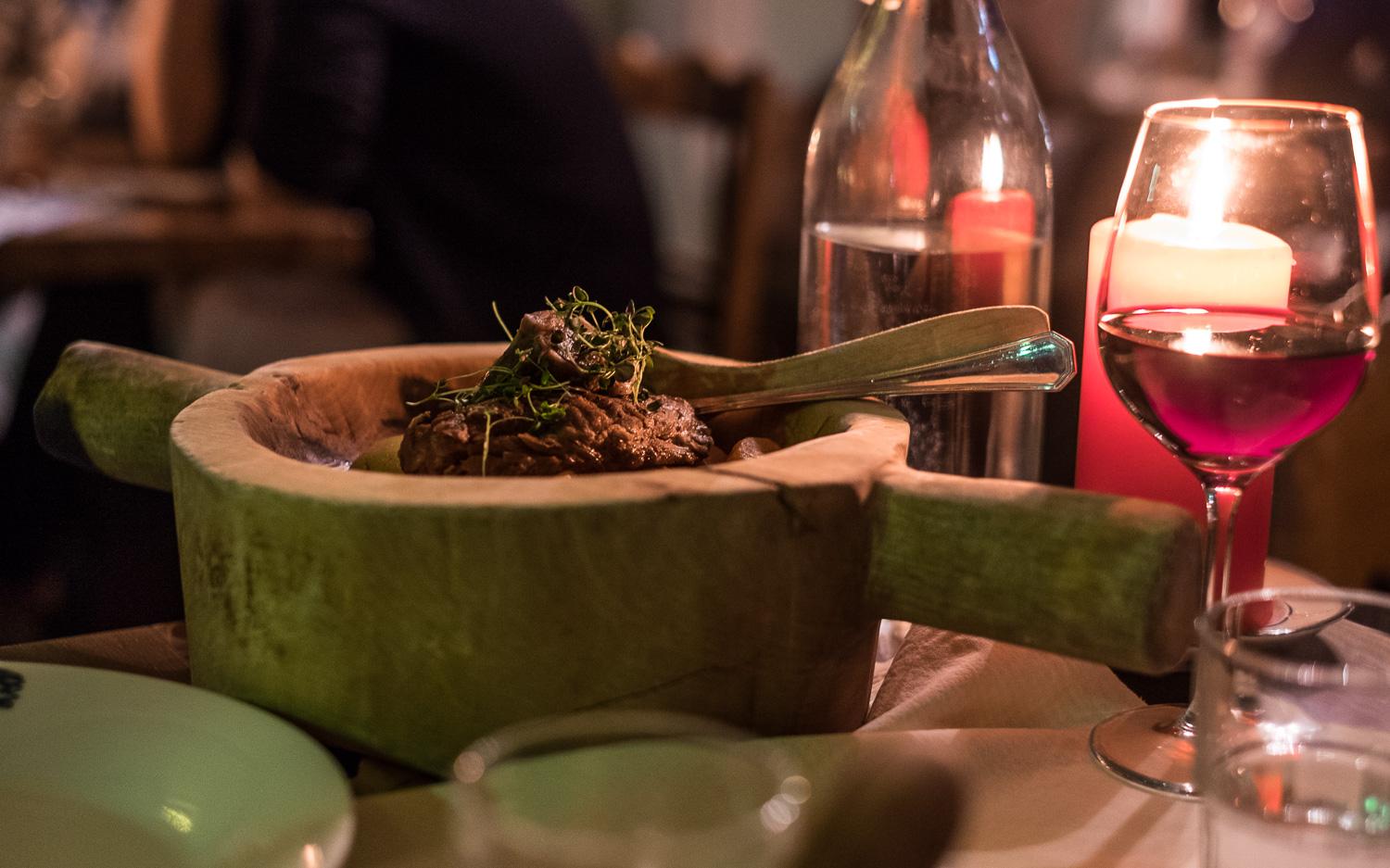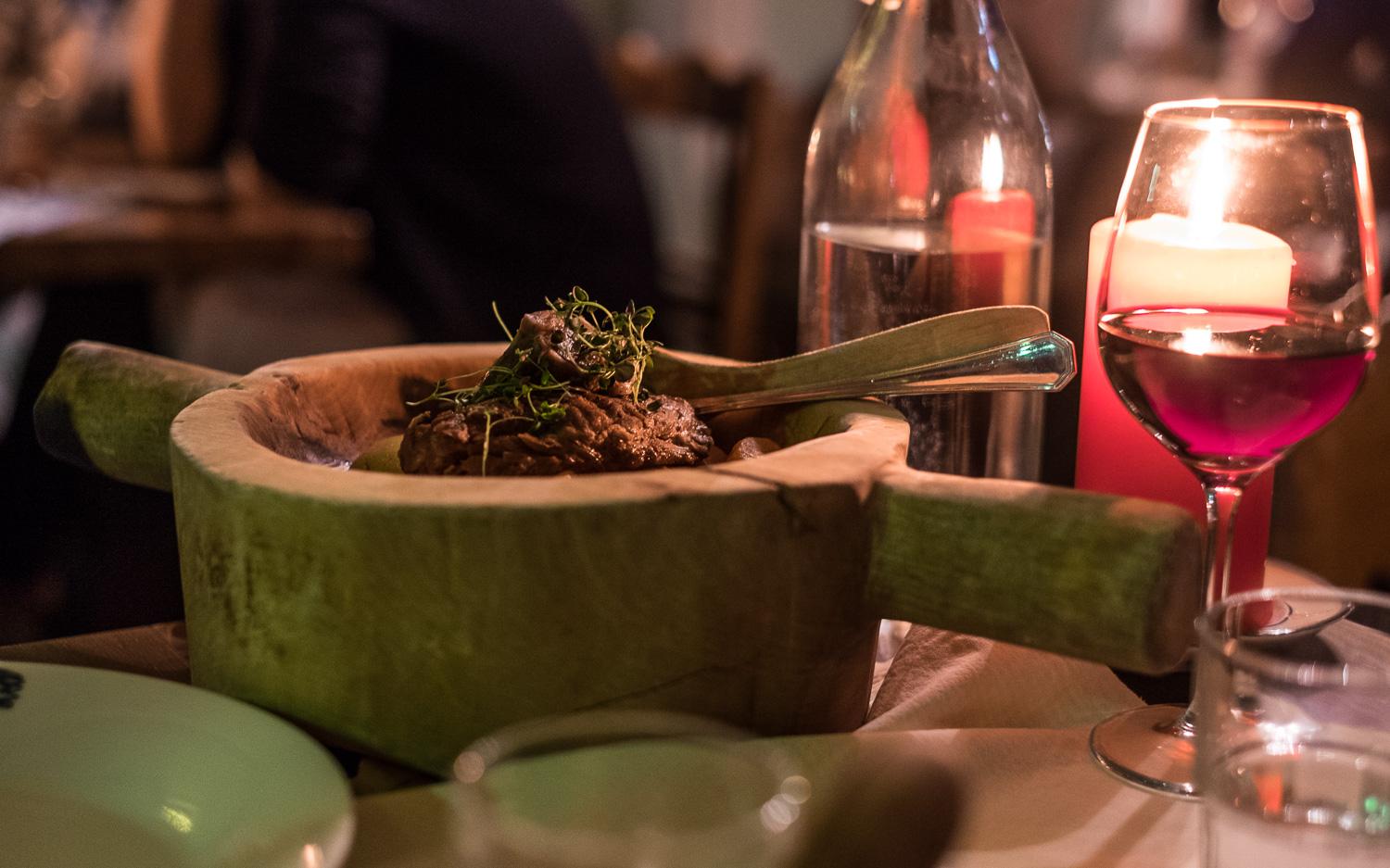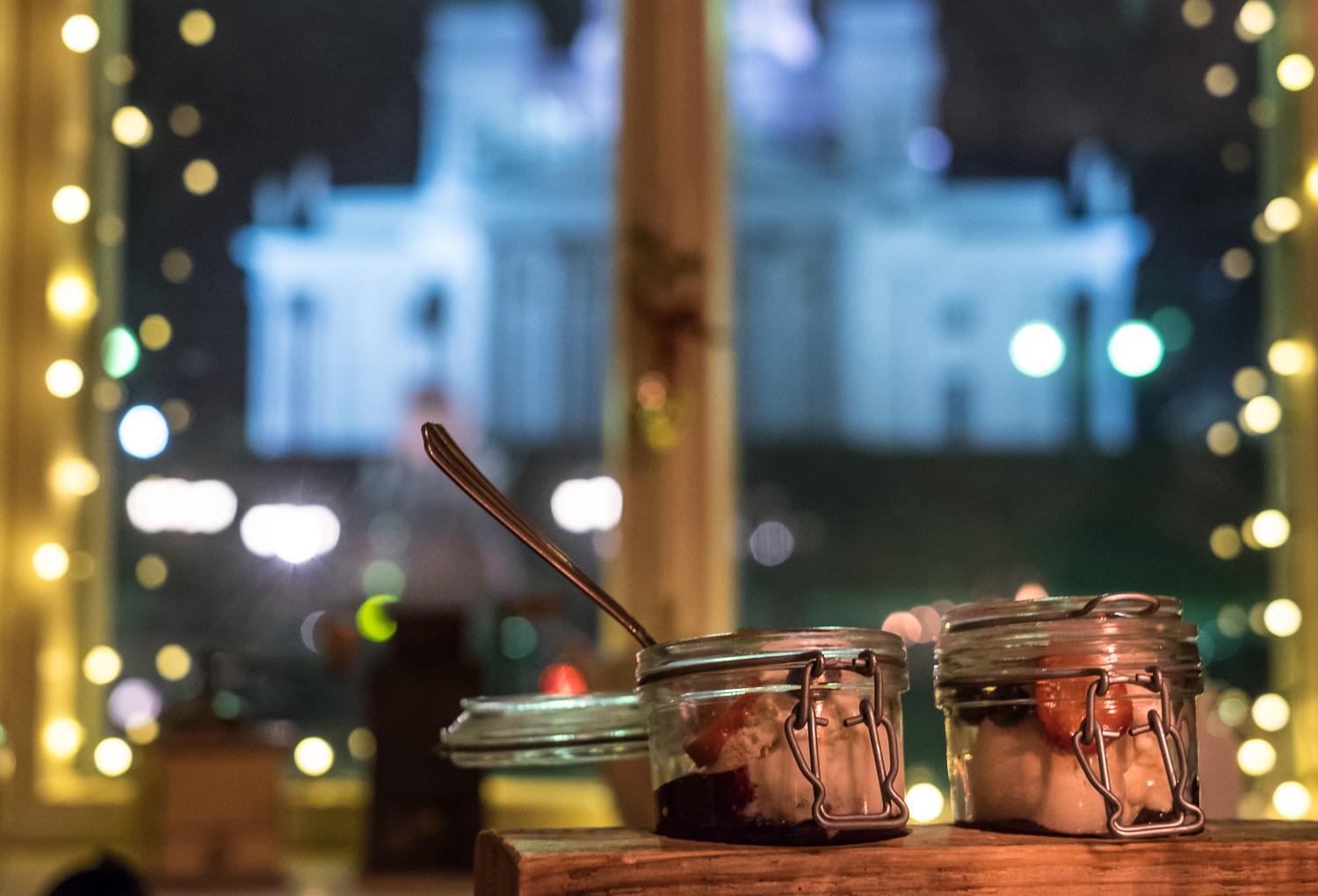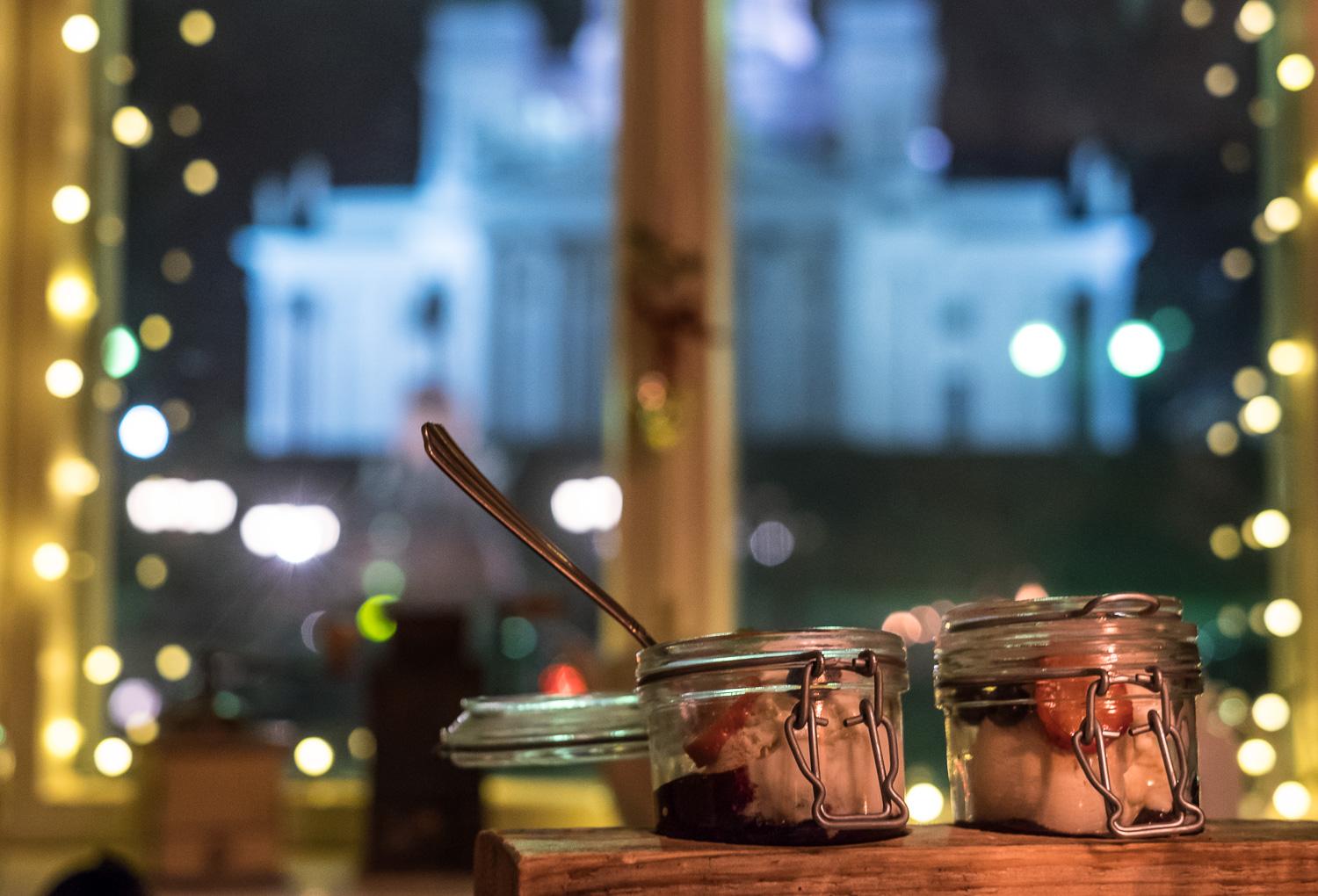 Savotta photos by Rachel
Take a food tour
If you want to get to know Finnish food even better, this Helsinki food tour looks delicious and informative.
Ride the Helsinki trams!
Helsinki's tram system is one of the oldest electrified systems in the world, and it's absurdly easy to navigate (same goes for the über simple metro system!). You can take tram line 2 to see Helsinki's main sites, though I also really loved tram the views from tram 4.
Relax at Esplanade Park
Probably the most famous park in Finland, "Espa" is a huge, beautiful green space in the middle of the city. In the summer there's a lot going on here, and it's a great place for a picnic in the sun. But it's also a wonderful place for a walk or jog in the winter months as well.
Hang out at Kaivopuisto Park
If you want to get a bit off the beaten path, head down to Kaivopuisto Park. In the southeast corner of the city, Kavopuisto is a popular hangout for locals. In the winter this is a popular place for sledding when there's snow, and in the summer you'll find musicians and again, lots of picnics here.
Café Regatta
This might be one of the more touristy cafés in Helsinki (though when I was there it was full of a bunch of old men?) but it is SO adorable, please go there.
It was warm and cosy inside during the winter, but in the summer you could sit outside on the edge of the water too! Definitely try the baked goods here too – they are delicious.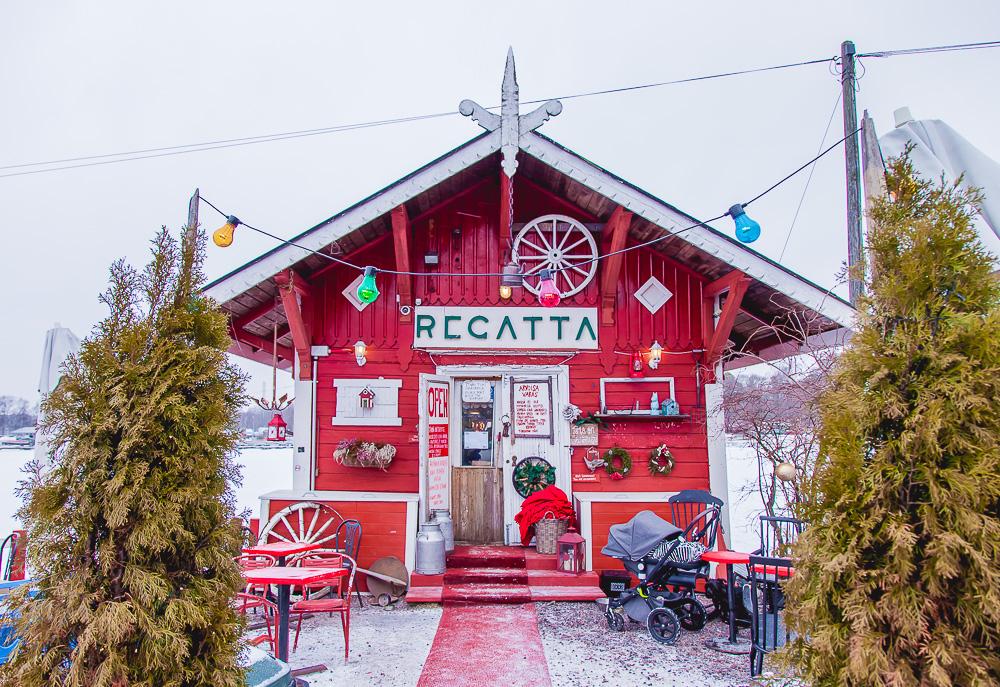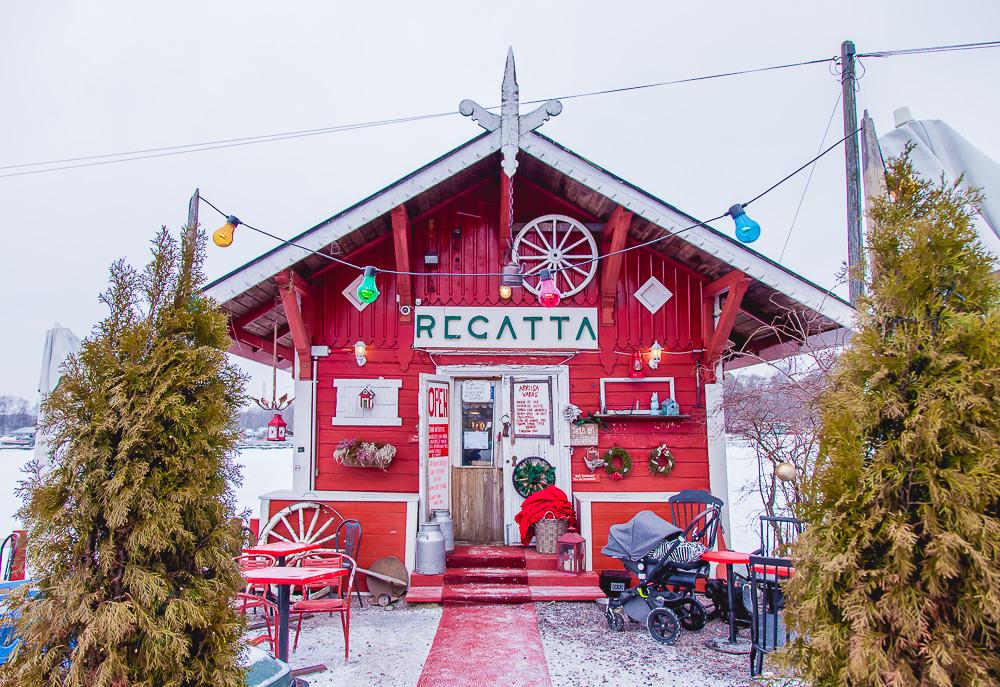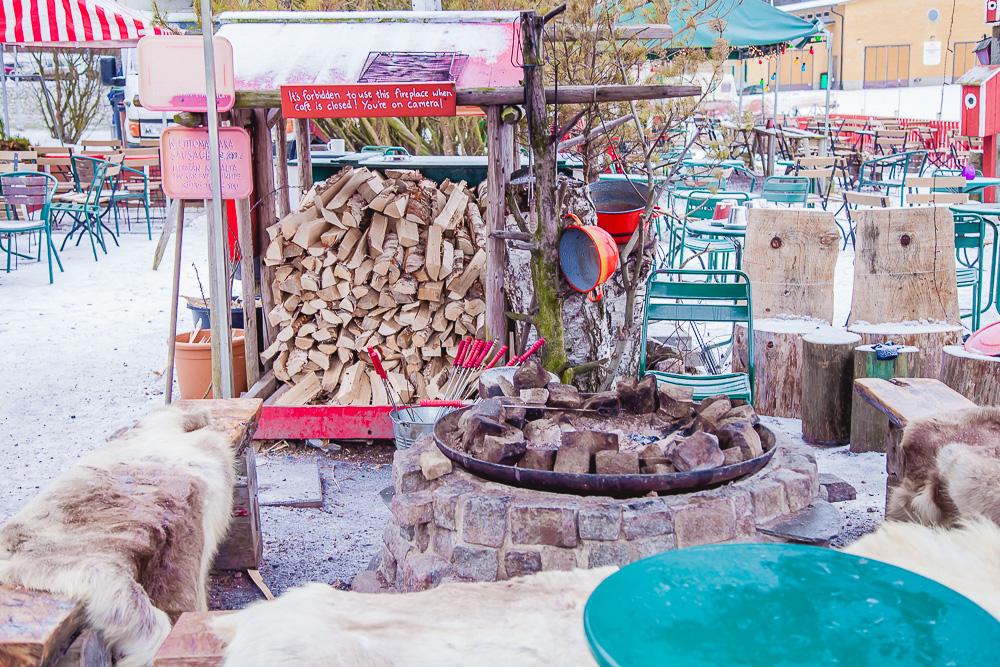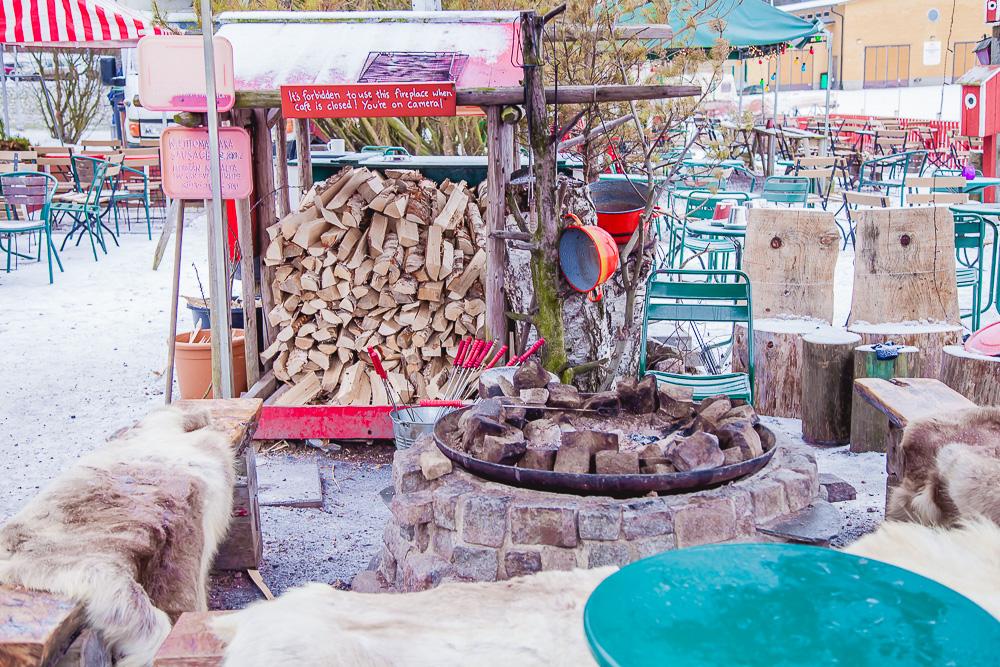 Stroll through Helsinki's winter garden
Helsinki's Winter Garden is a greenhouse filled with over 200 different plants. Rachel took me here on a particularly cold winter's day, when it was just so nice to escape into some warmth and humidity for a bit. I think if I were living in Helsinki I would make regular visits to the winter garden – at least in the winter!
Head to Hakaniemi Market Hall
This isn't the main market hall in Helsinki, but it was my favorite. You can see why in the video at the bottom of this post! My friend said that it's more authentic than the more touristy one, and I have to agree.
Or head to the Central Market
If you want something more central, the Central Market hall is, well, very central! And here you'll find a great sampling of Finnish foods and souvenirs – though it is somewhat more touristy here.
Watch the northern lights?
Okay, so many people have asked me if you can see the northern lights from Helsinki. The answer is that yes, sometimes you can see the northern lights in Helsinki, but it is very rare! If you actually want to see the northern lights you should head at least as far north as the Arctic Circle – so at least up to Rovaniemi, but Saariselkä would give you an even better chance.
If you're interested in planning a northern lights trip, I've also written an in depth ebook covering all aspects of planning your northern lights trip, including the best places in the Nordics to see the northern lights, the best time to see the northern lights, my top accommodation choices, tour options, how to chase the northern lights, how to photograph and film the northern lights, what to pack for your trip, and other exciting Arctic activities to try on your trip up North.
If you want to ensure you have the best northern lights trip possible, you can purchase the ebook here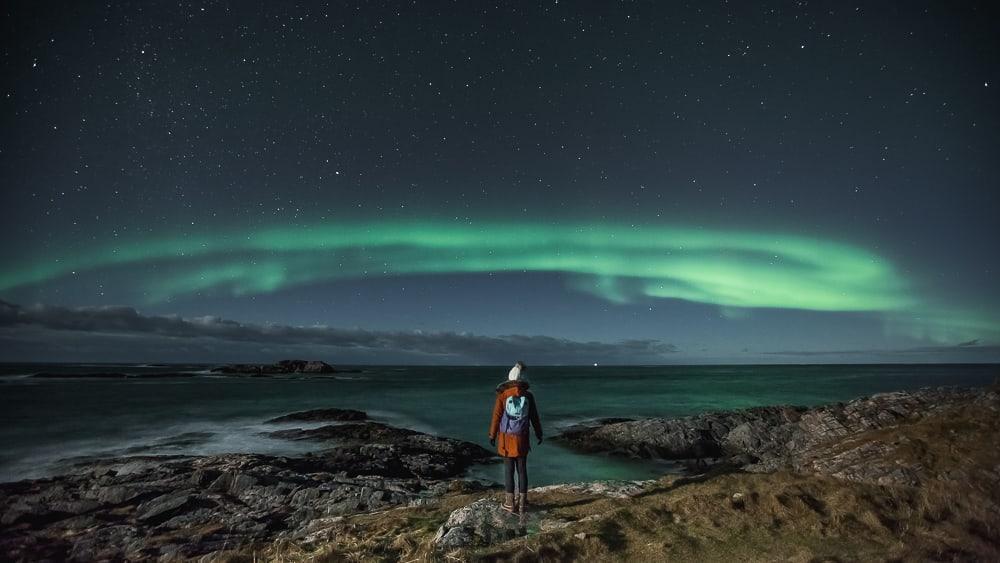 Get to know the locals
Maybe this is going to sound mushy, but every time someone asks me what my favorite part about Helsinki is I end up saying the people. Finns are just the weirdest. And kind of awkward. And really likable. And I sort wish I were one?
My friends in Helsinki showed me the best time ever and I fully blame them for making me fall so hard for this city. But what if you don't know anyone there? You can always book a private tour with a local guide who can give you a special insight into Helsinki. Check prices and availability here
Live like a local in an apartment
I actually spent time in two different apartments in Helsinki. I spent my first week staying at Forenom (click here for rates and availability), and my second week a the Marimekko designed #HelsinkiSecret apartment at the Aallonkoti Apartment Hotel, right by the central train station (click here for rates and availability).
I loved pretending like I was a Helsinki local and staying at an apartment really helped me feel at home in the city. Unfortunately I don't recommend booking an Airbnb in Helsinki as Airbnb has recently had lots of problems in Finland and now bookings often fall through.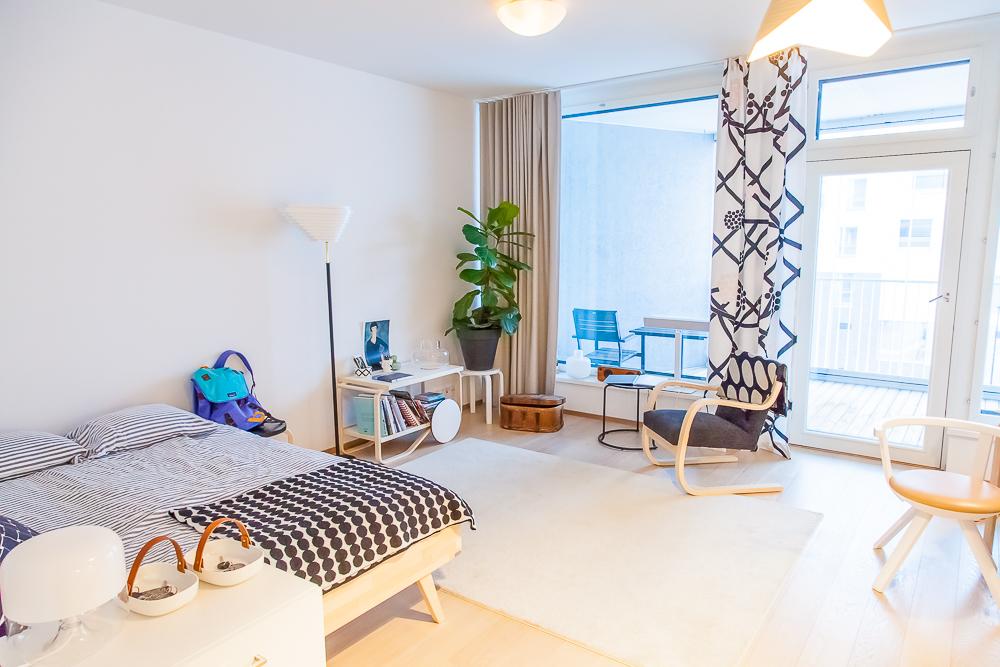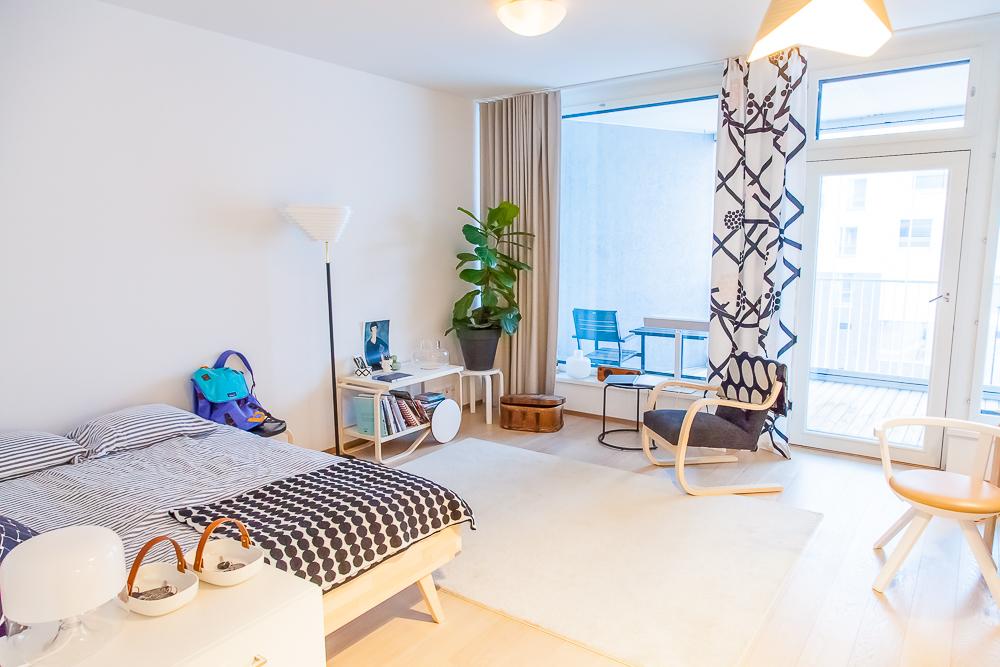 Or lux it up at the new Clarion
I didn't stay at this hotel, but a few of my friends did and they could not stop raving about it. Apparently, the swimming pool at the top of the hotel is encased in glass so you get a view out over the city through the water! Check current rates and availability here
I also spent a night at the Original Sokos Hotel Albert on the other side of town, which had so much character. I think it had the best decor out of any hotel I saw in Finland. Check current rates and availability
Take a half-day trip to Nuuksio National Park
If you'll only be visiting Helsinki during your Finland trip I would definitely recommend at least going out to Nuuksio National Park to get a taste of Finnish nature – plus they have reindeer there! If you don't have your own car, the easiest way to get there would be to book a short tour from downtown Helsinki. This 5-hour Nuuksio trip leaves from Helsinki in the morning and will get you back in the afternoon.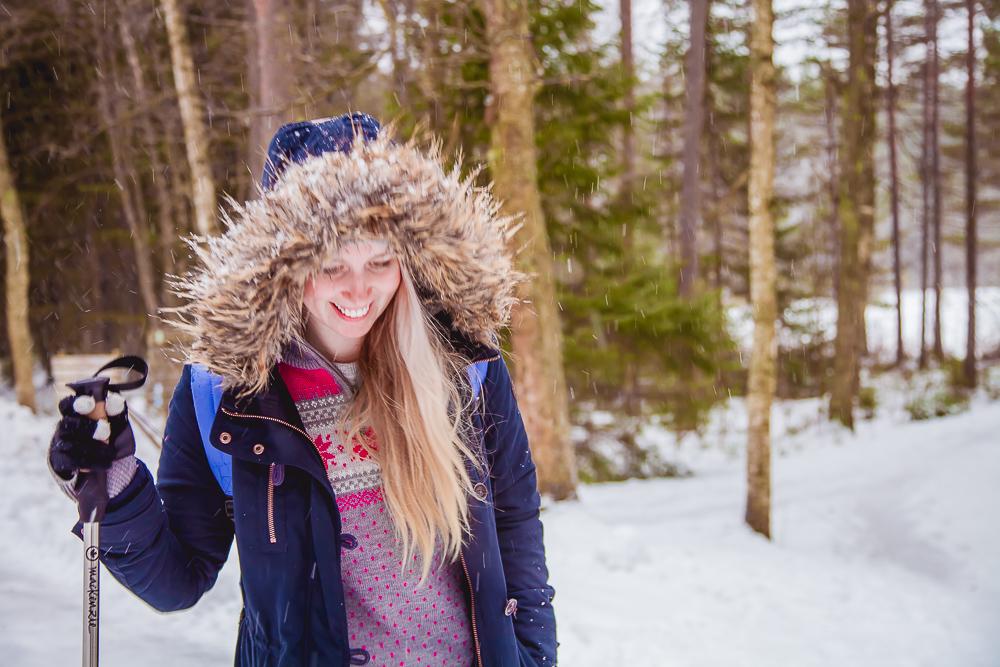 Take a hike through Sipoonkorpi National Park
Another great option for experiencing Finnish nature would be to hike through Sipoonkorpi National Park, which you can also do from Helsinki in about half a day. You can reach the park by public transport, but if you want a guide this tour will take you on a guided hike through the park.
Take a day trip to the medieval town of Porvoo
If nature isn't your thing but you still want to explore outside of Helsinki, definitely take the time to check out the enchanting Old Town of Porvoo. With many beautifully preserved 18th and 19th century buildings, Porvoo is a wonderful place to learn more about Finnish history and culture while exploring the Red Riverside Warehouses, Porvoo Castle, Porvoo Old Town Hall, and the Devil's Stairs.
Again, if you'd like to do this as an organized tour, this Porvoo tour takes you from downtown Helsinki right into the Porvoo Old Town, with plenty of time to explore all the main sites.
Visit Suomenlinna – and other islands
Helsinki is surrounded by beautiful little islands that you can reach by ferry (you can get there with a regular Helsinki travel card). It's so easy to get to the islands, making a fun little escape from the city. In fact one evening when the sunset was particularly beautiful my friends and I jumped on the Suomenlinna ferry just to enjoy the views!
If you want something more organized, try this massive sightseeing tour that'll take you around Helsinki and out to Suomenlinna. Check prices and availability here.
Or you could also book a canal cruise, which will take you through some of the best sights around Helsinki – see prices and availability here.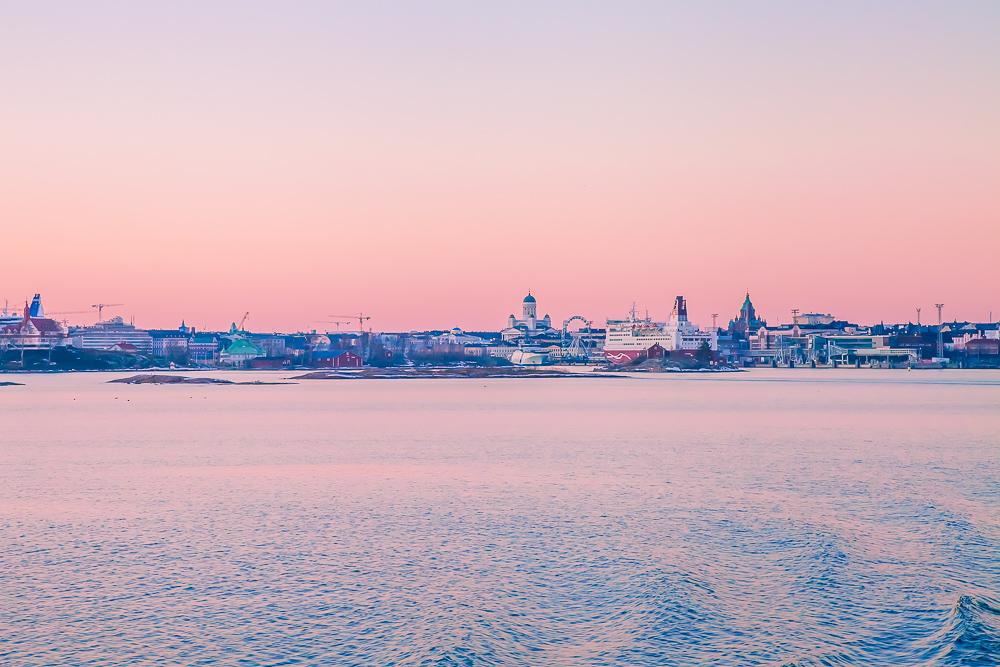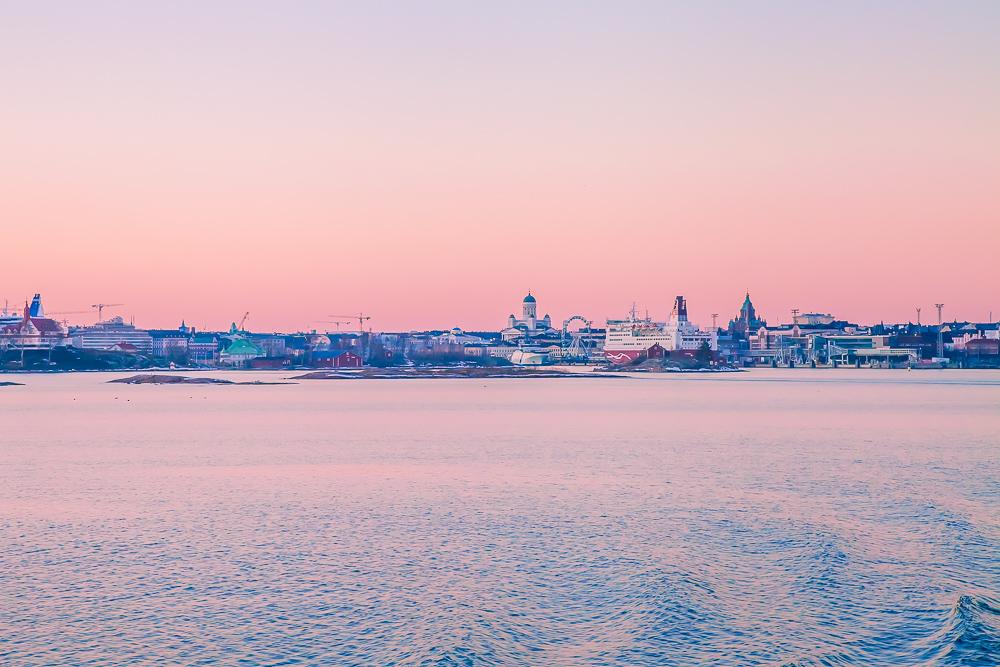 Spend a day in Vantaa
If you'll be flying out of Helsinki Airport you could also spend a day in Vantaa, a quirky Helsinki suburb right by the airport. Vantaa also happens to be home to Finland's famous Fazer chocolate factory, which is definitely worth a visit (you get free chocolate samples!). I've written more about things to do in Vantaa here.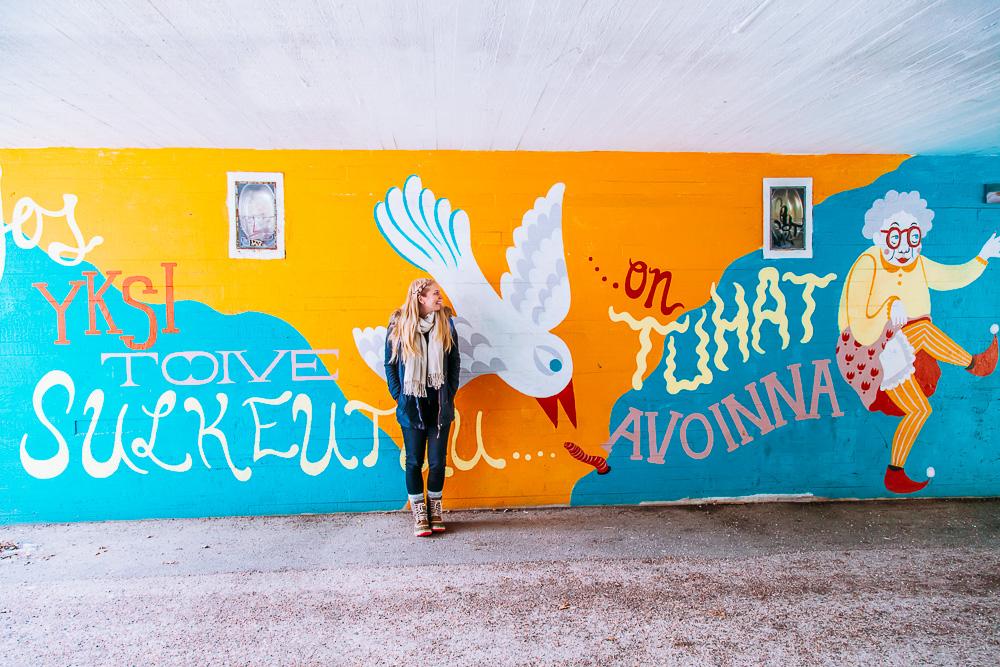 Take the ferry from Helsinki to Tallinn
Yes, I'm including Tallinn on this list of great things about Helsinki. I think it's really cool that Tallinn is just a two-hour ferry ride away! It makes for a really easy day trip, or you could just head there at the beginning or end of your trip to Helsinki.
If you want a full trip planned for you, check out this tour that'll bring you from Helsinki to Tallinn and back. Otherwise, you might enjoy a short walking tour to get to know Tallinn's medieval Old Town or, better yet, a private tour with a local.
And if you do go to Tallinn, make sure to check out Kalamaja. You won't be sorry! Read about my trip to Tallinn (and Kalamaja) here.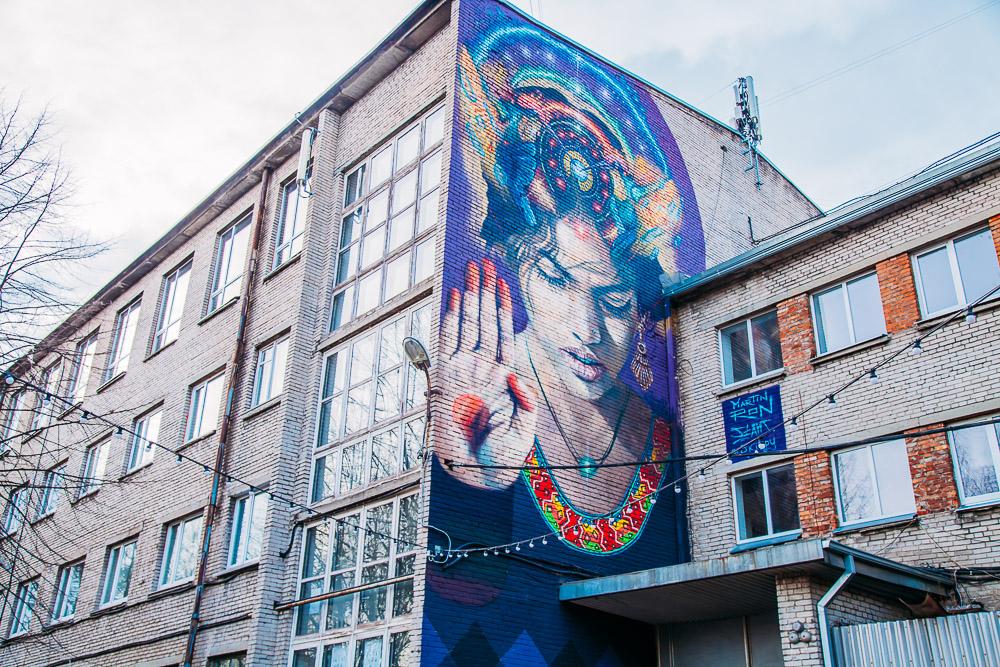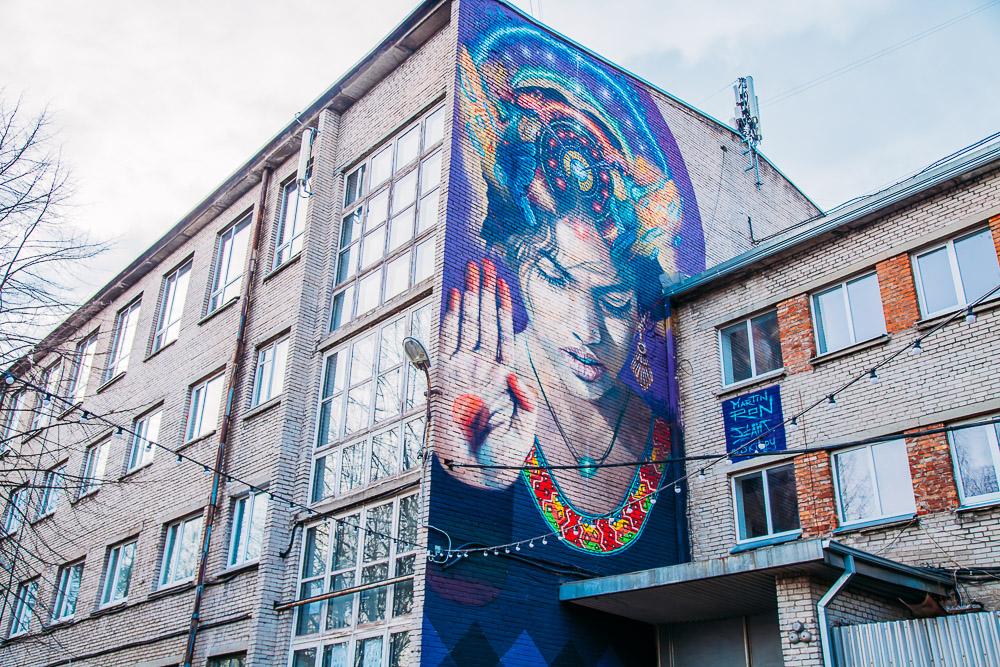 Take a ferry to the Åland Islands
Another fantastic ferry trip from Helsinki is the journey out to the Åland Islands. This is a really interesting area between Finland and Sweden, technically part of Finland but everyone here speaks Swedish. I've written more about things to do in the Åland Islands here.