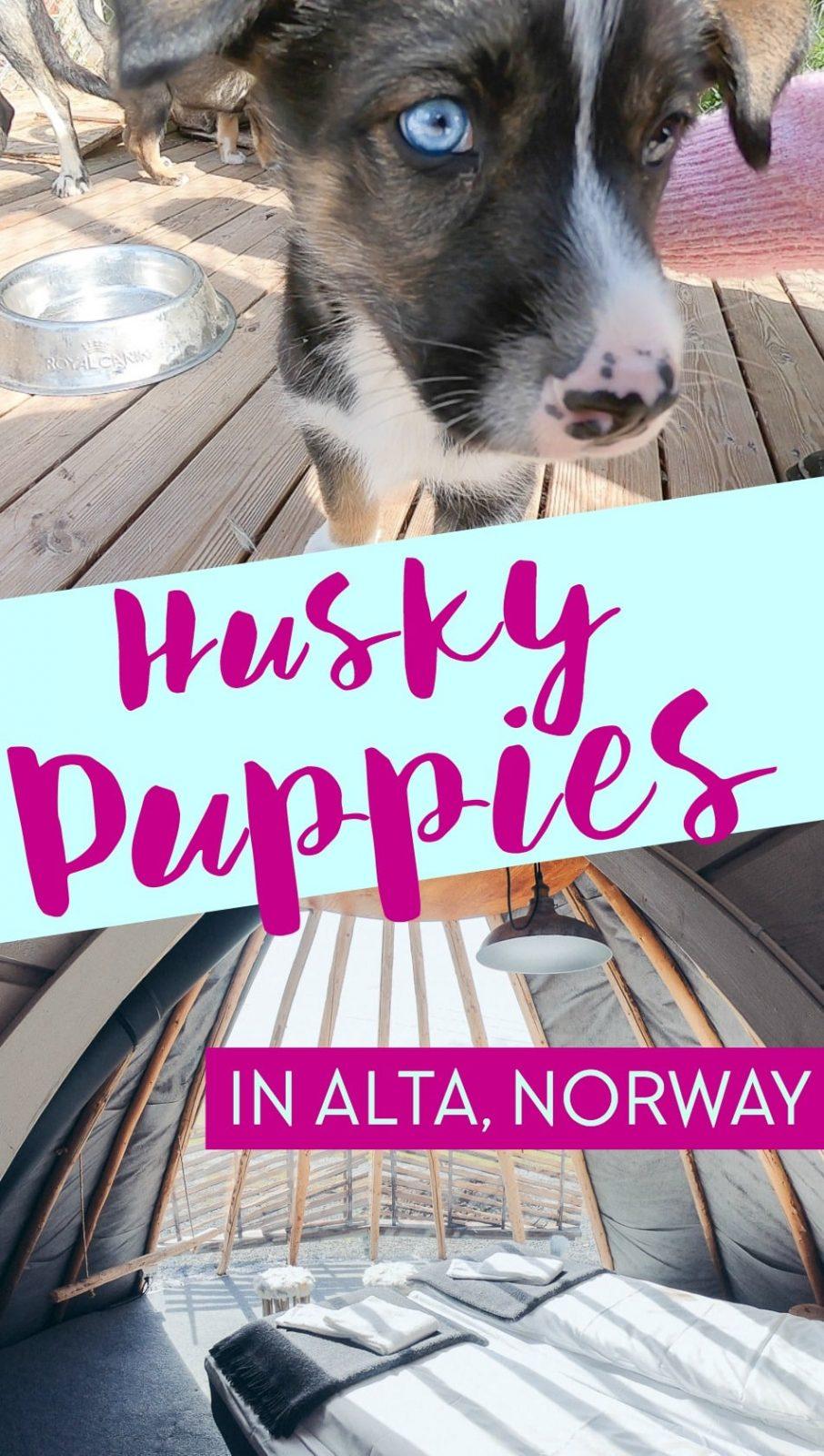 When we were putting our two week Northern Norway itinerary together, I insisted that we start as far south as the Helgeland coast, while Dan insisted that we travel as far north as Alta. And I'm glad we are both so stubborn, because both places end up being highlights of the trip.
But why was Dan so set on visiting Alta? He's actually had his heart set on the town for over four years – since before we even moved to Norway.
Back when we were living in Thailand and I first brought up the idea of moving to Norway, Dan immediately jumped on board all, "let's move to the Arctic!" And before I could say "polar night" he had looked up a bunch of university courses and found the perfect Norwegian home for us: Alta.
And Alta stayed Dan's dream home for many months, until we decided that perhaps we could ease ourselves into Norwegian winters a bit (lol a lot) farther south in Trondheim. And then life happened and we somehow found ourselves in the south of Norway, some 2,000 kilometers from Alta.
But no matter, we had finally found our way to Alta! And guys, I sort of loved it. In fact I'd say Alta can solidly claim the #2 spot on the list of places I'd like to live if I were to move somewhere else in Norway (funnily enough, Alta only comes in third place on Dan's list).
I can't really describe what it was I loved so much about Alta.
The town itself isn't particularly pretty, and it's a bit scattered since the town was actually only established in 2000, when the villages of Bossekop, Elvebakken, and Alta joined together. But the arctic landscape is spectacular and with most of the residential neighborhoods set on the hills rising up from the fjord, it does seem like it would make a lovely place to live.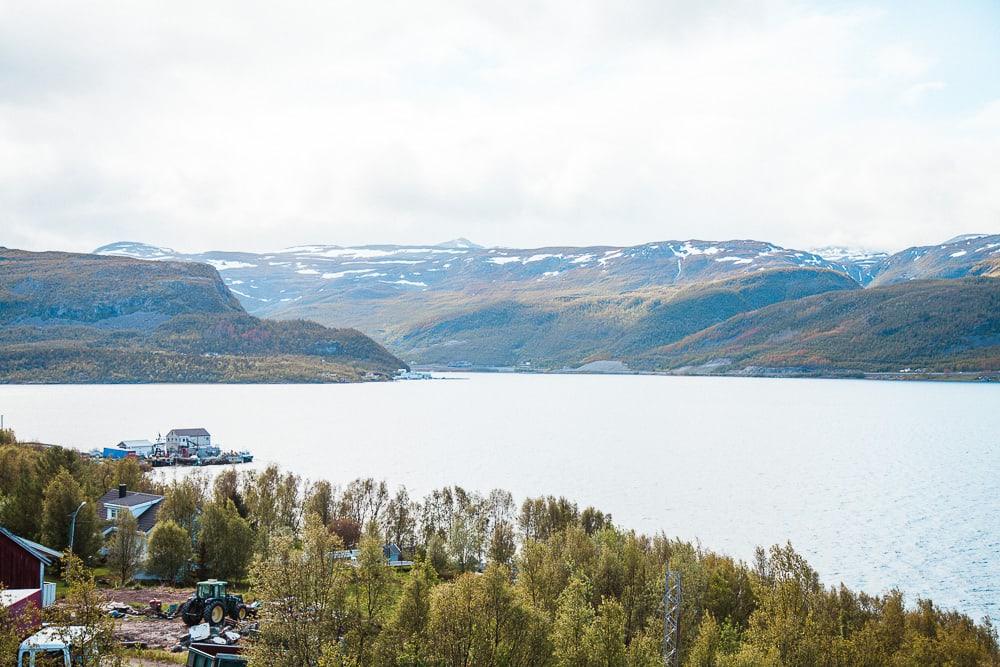 It could also have been the outdoor adventure vibe that had me falling in love with Alta, as so many arctic tours are based out of the town.
Or maybe it was all the puppies.
While in Alta Dan and I stayed at Holmen Husky Lodge, accommodation that Northern Norway and Visit Alta had arranged for us. And I'll admit I thought a husky lodge was a bit of an odd choice for the summertime. Like, isn't husky sledding just a winter thing? Was this confirmation of my suspicion that Alta is mostly just a winter destination?
Actually, it proved to be the opposite, because when Dan checked out their website his eyes lit up. Puppies!
Puppies.
Puppies!
PUPPIES!
Seriously, I could go on saying puppies forever (in fact that's pretty much all I did during our stay at Holmen Husky). But like guys, how cute are they????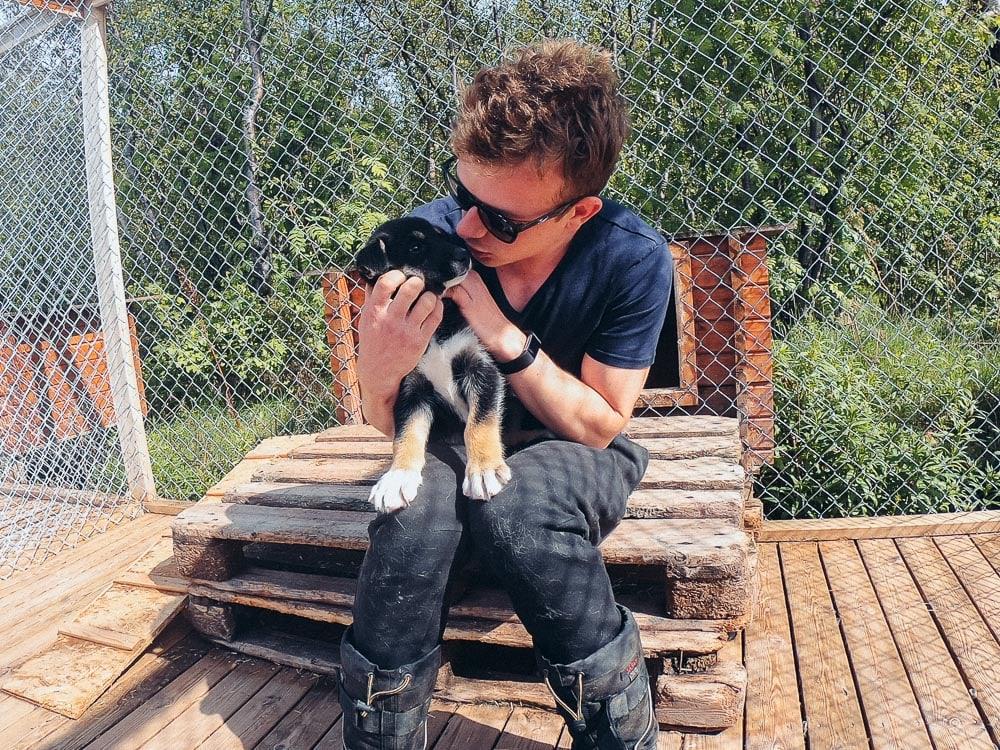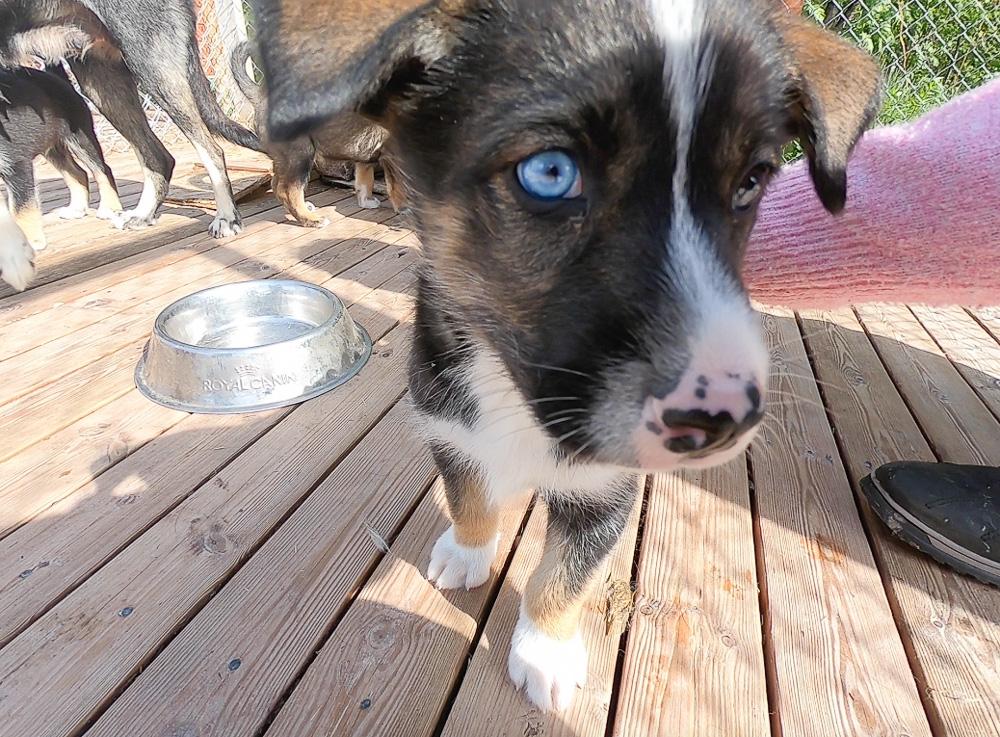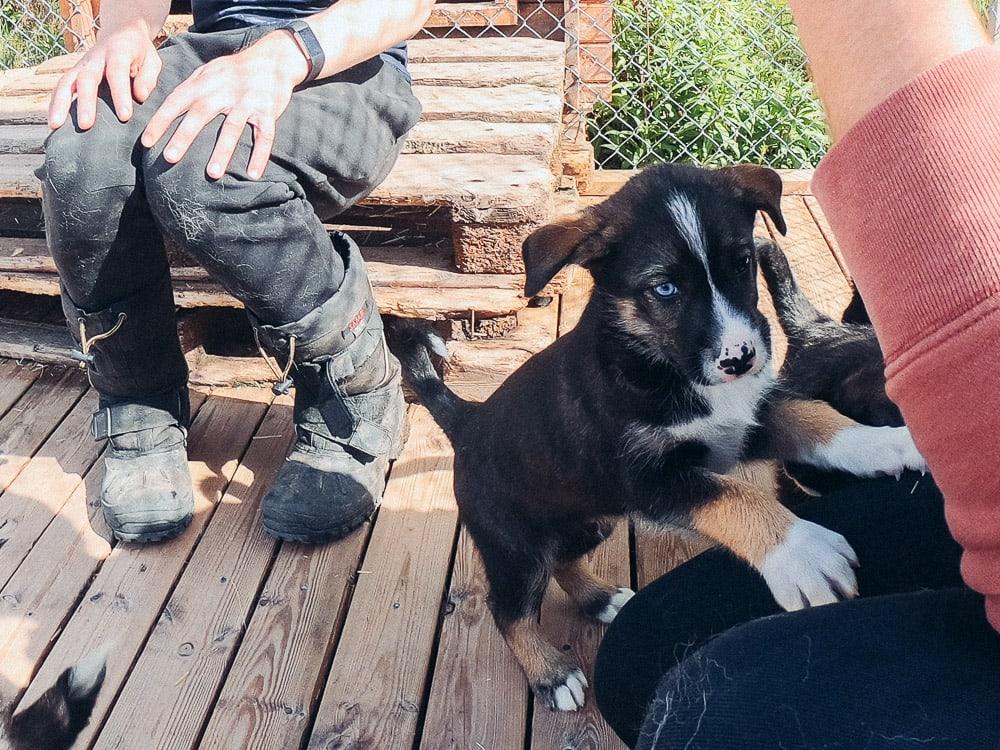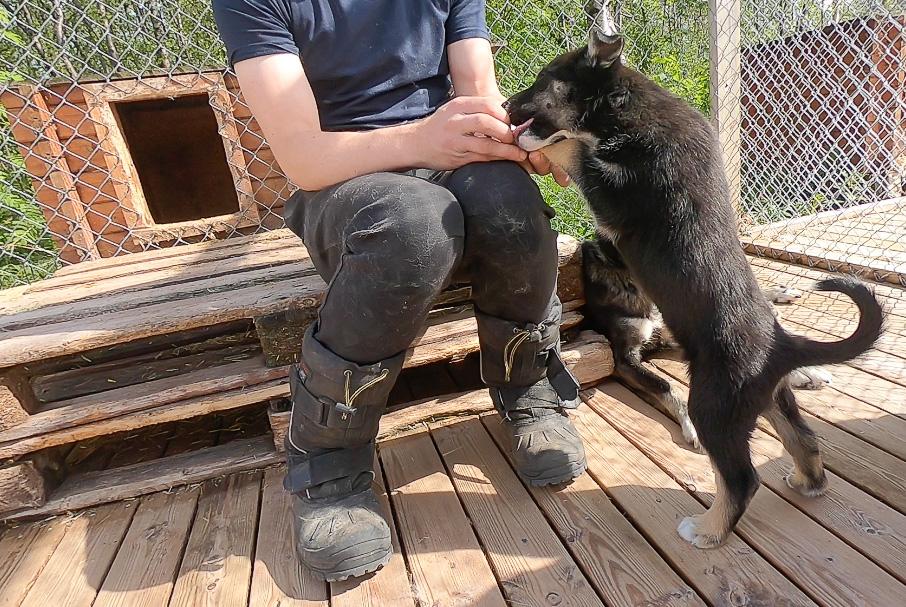 Ahhh I'm dying just looking back through the photos. These little guys were THE CUTEST.
I tried not to take too many photos of them because I didn't want to freak them out (do puppies even know what a GoPro is? probably not). Though the older huskies didn't seem too camera shy.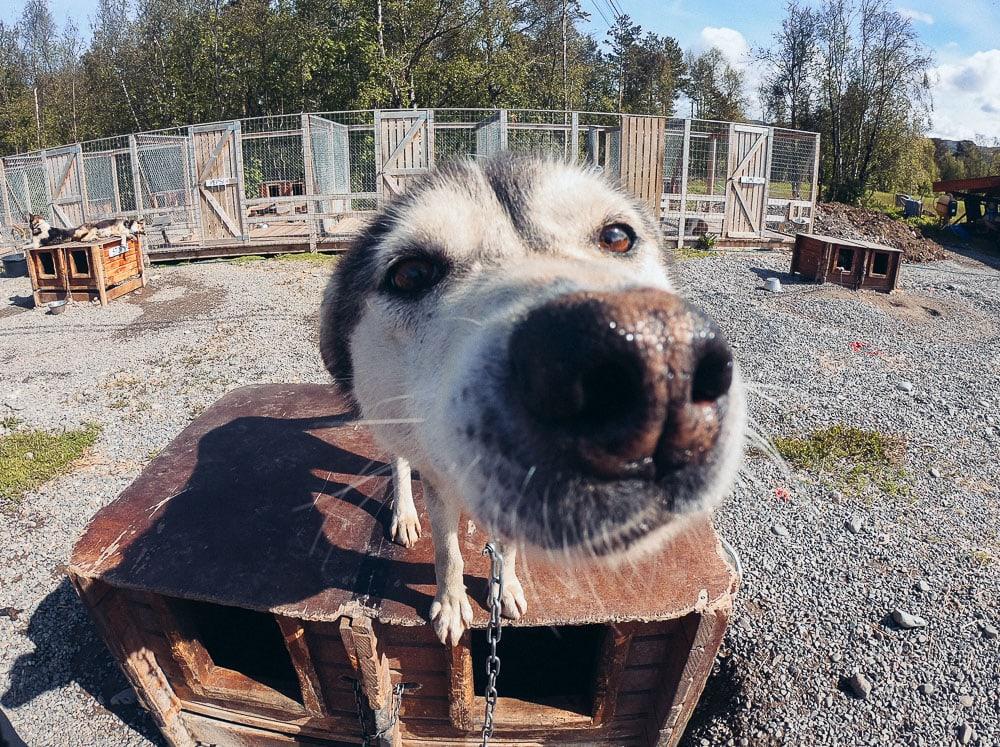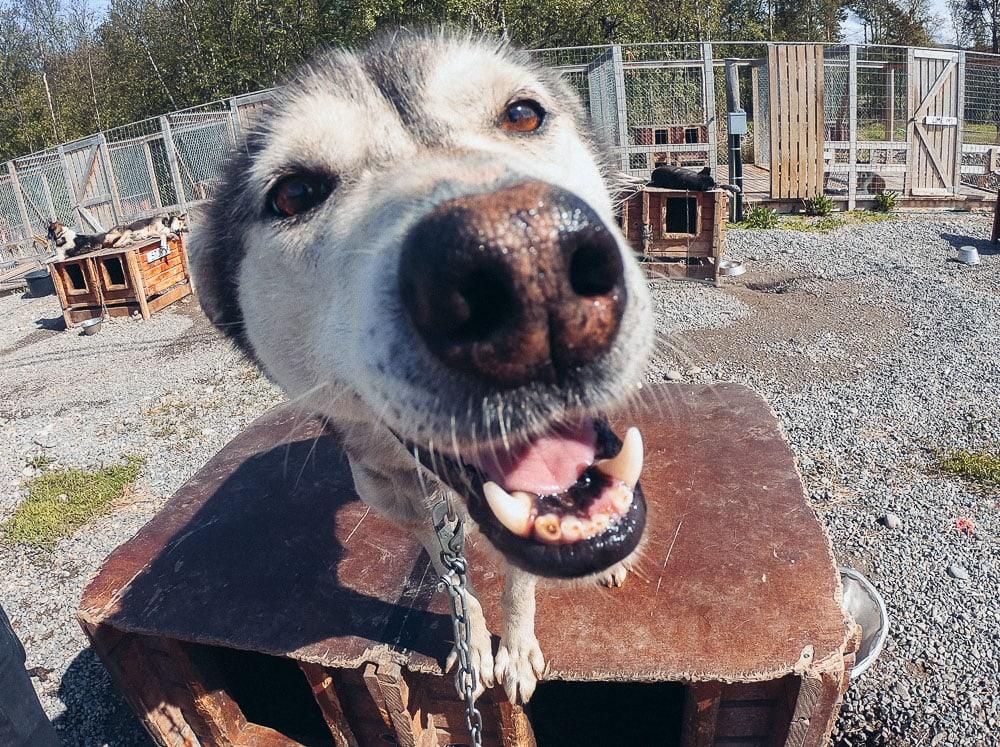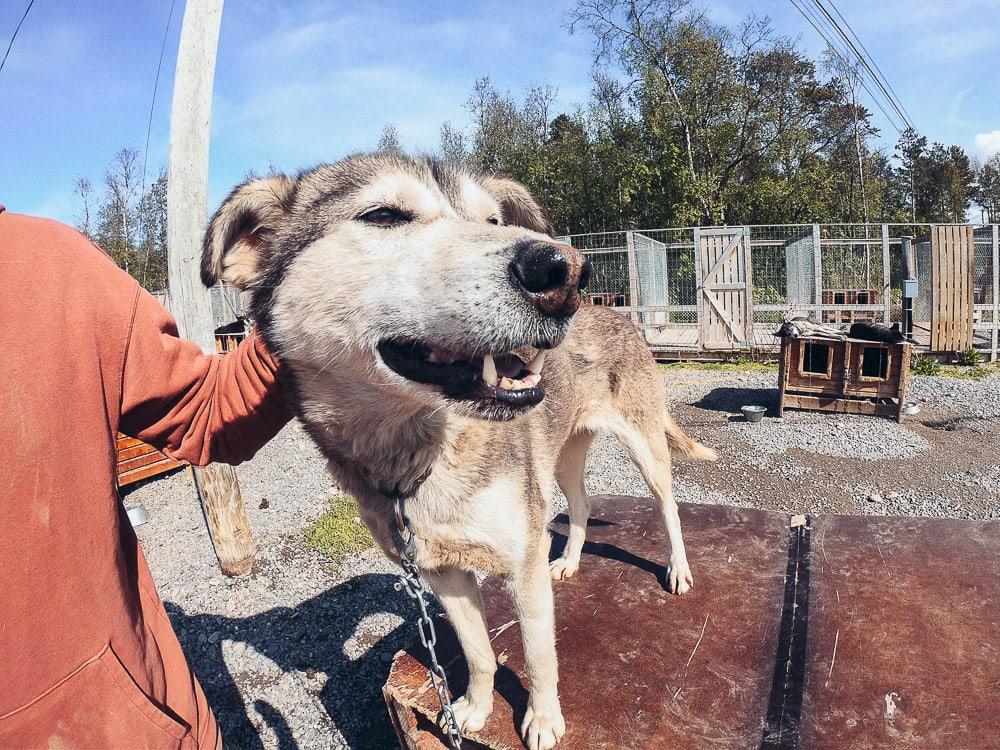 Like, I don't know if I can even finish typing up this blog post I want a husky so badly can I get one now they won't mind if I'm constantly traveling they're totally independent, right?!?!
The lodge itself was a wonderful place to stay, and the staff were so friendly – and very international! It had a bit of a summer camp vibe to it. A super cool summer camp with puppies. Puppies!
We stayed in a little lavvu that I imagine must be even more cosy in the winter when you can heat up the wood burning stove (it was a bit too hot for fires when we were there in June). The common rooms and dining area were all beautifully decorated, and the breakfast was delicious.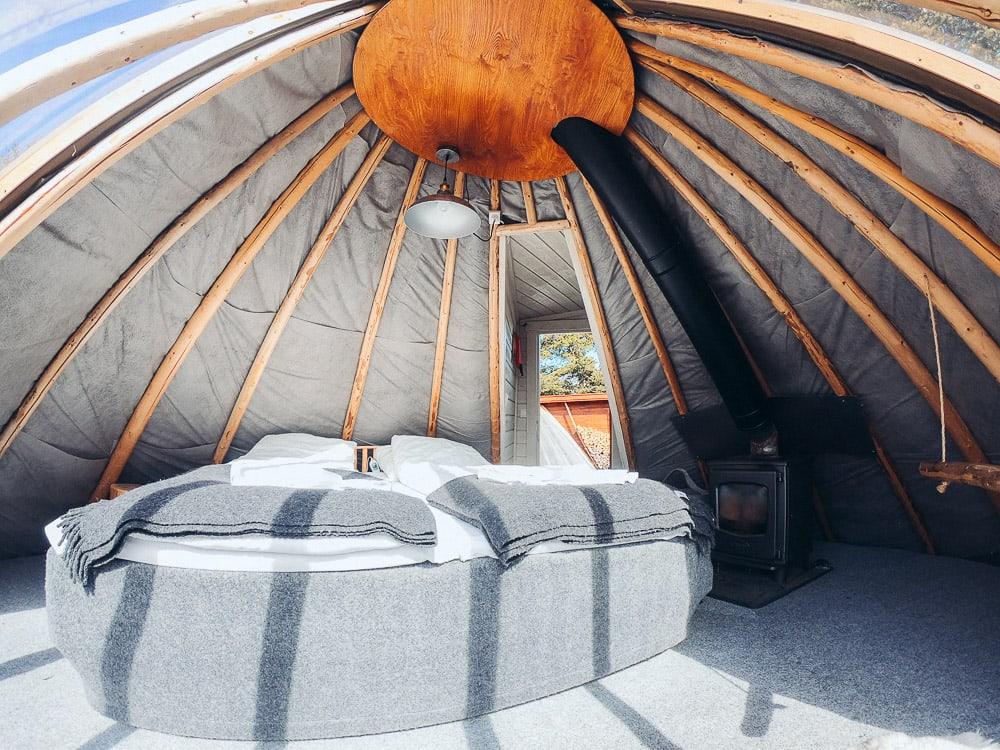 Plus we had a lovely view out into the Northern Norwegian nature.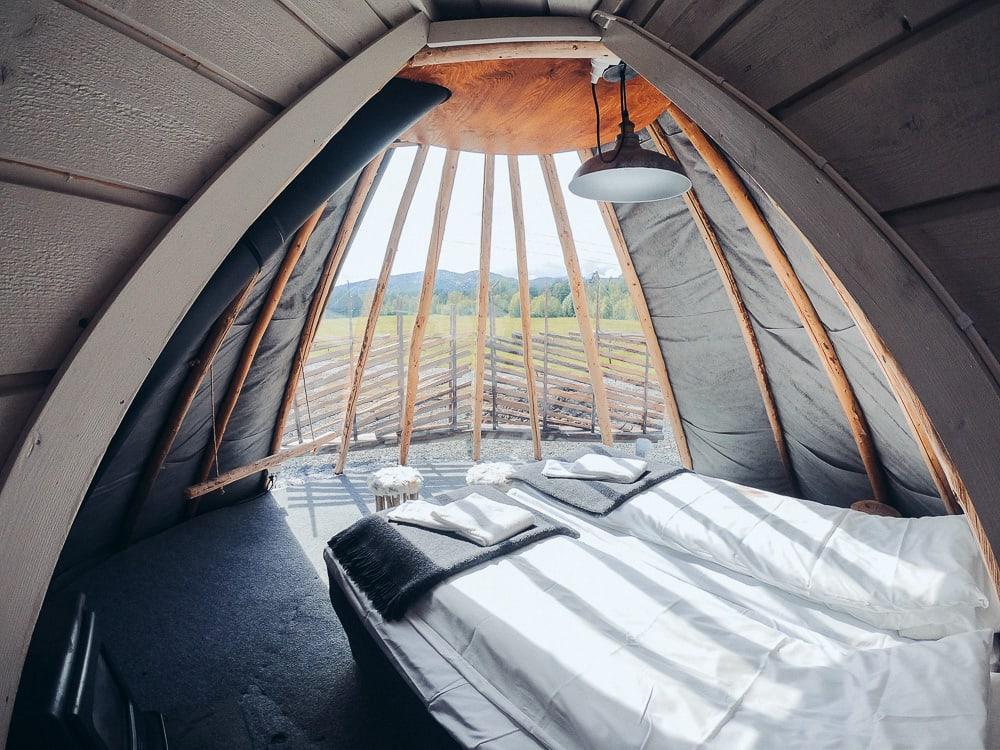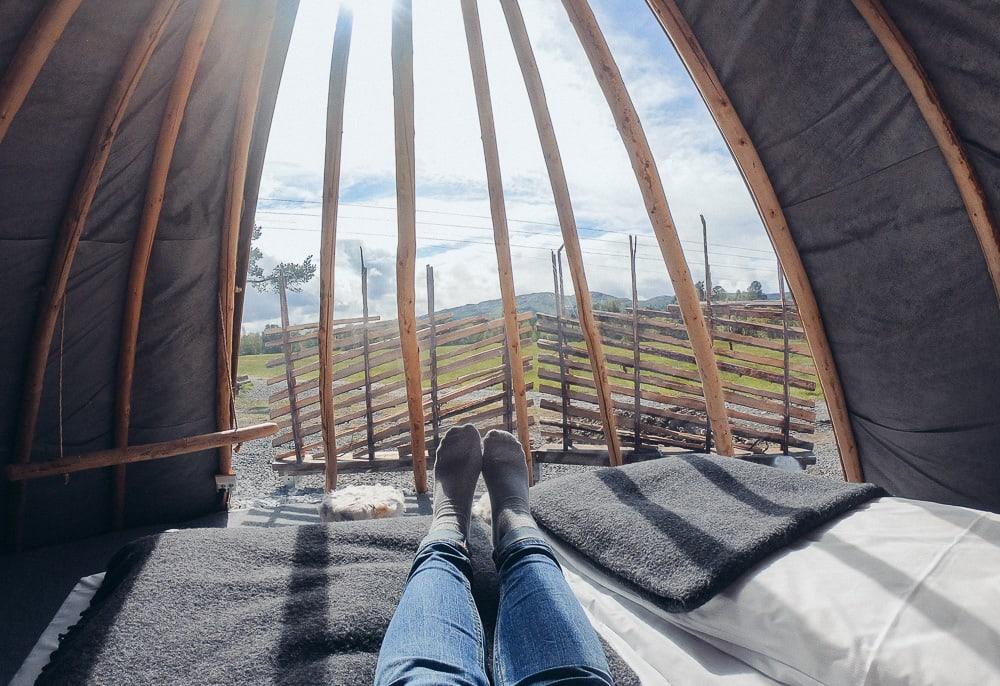 The bathrooms and showers are separate, but who minds taking a walk to the toilet when it means you get to say hi to Storm?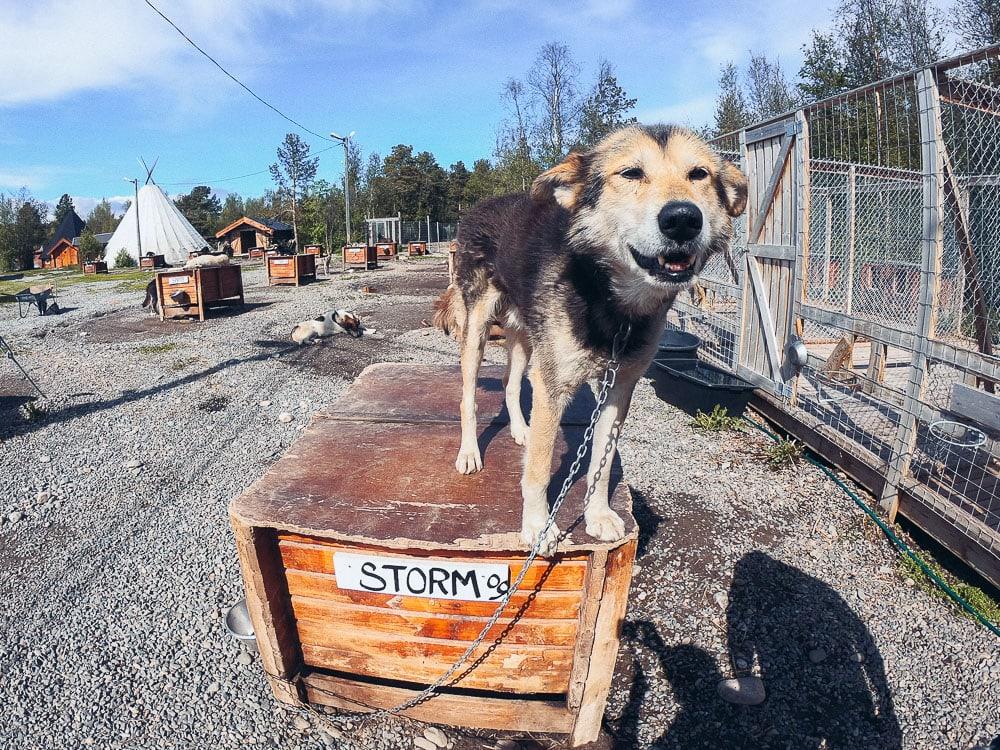 If you want to go dog sledding you'll need to visit Holmen Husky Lodge between the start of December and the end of April, when you'll also be able to see the Northern Lights. But if you want to see the puppies you come in the summer instead.
And I mean I've never gone dog sledding, but I have seen the Northern Lights and husky puppies and I'd say they're equally magical, so you will need to schedule yourself two trips up north!
Now pardon me while I go Google adopting huskies in Norway. If you never hear from me again it's because I've abandoned my travel blogging career to become a husky mom.
 P.S. You can see more of the Holmen huskies on their Instagram.
I visited Alta in collaboration with Northern Norway and Visit Alta.