A few months ago Rachel and I were chatting about our summer plans and when we realized we both had the same two weeks in August free Rachel was like, let's go somewhere in Central America together!
Neither of us had been to Central America before so we were super excited to get to explore a new region, but also at a bit of a loss as to where we should actually go. In the end we opted for Panama, and I'm so glad we did because I can't imagine a better introduction to Central America.
Basically we wanted to go somewhere with lots of beautiful nature, fun towns and cities, cute boutique hotels, and a good variety of things to do so we didn't get bored over the two weeks. And Panama totally delivered.
Here's why I loved Panama so much:
San Blas
Over my travels through some eighty countries around the world, I haven't come across many places that look as picture-perfectly like paradise as the San Blas islands. In fact I think the only place that could maybe rival it was my boat trip island hopping through Indonesia, and then I was sort of really lucky my boat didn't sink so… if you're looking for a safer journey to paradise, San Blas is perfect!
I've also written a whole blog post about my three days sailing in San Blas.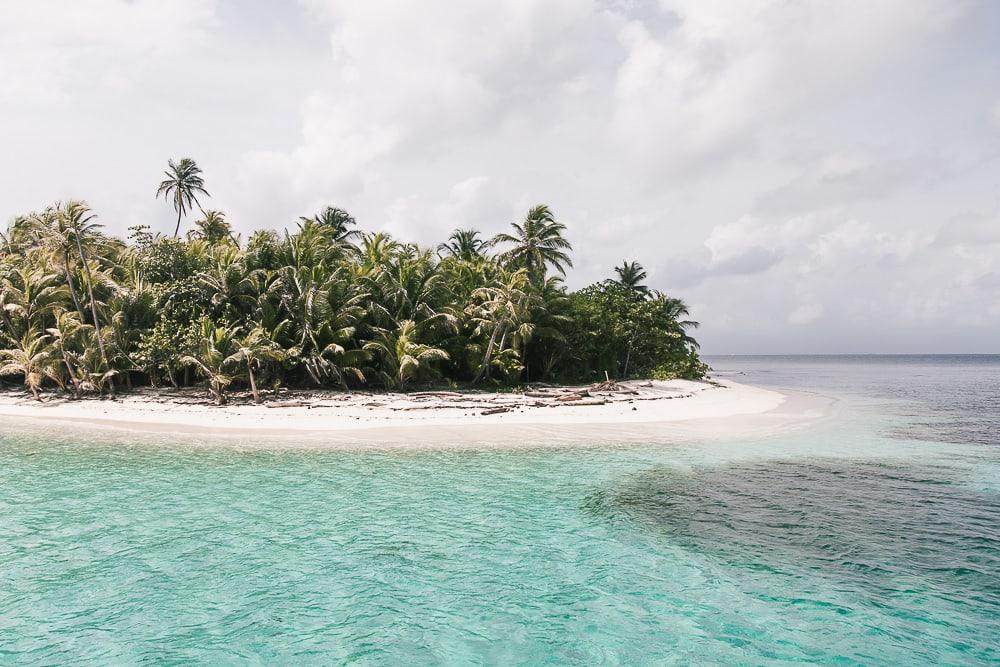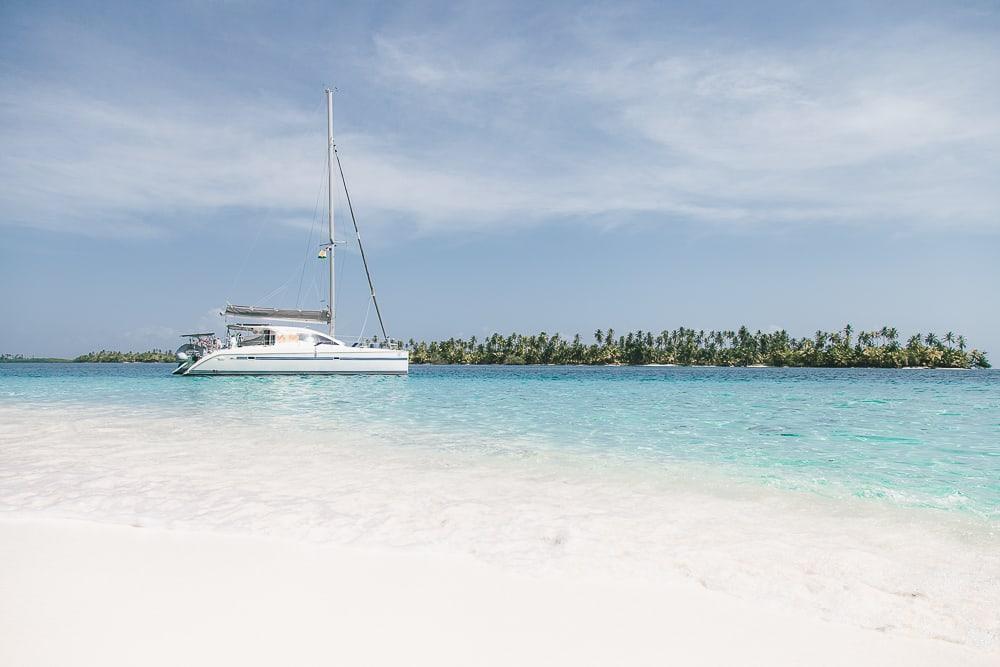 The Panama Canal
Okay, you guys know I'm not usually one for museums and historic sites, but I was super excited to get to see the Panama Canal in real life! And while I had a sneaking suspicion the canal would be underwhelming in person, it actually was really cool and one of the highlights of my time in Panama City. Again, more to come in a blog post about Panama City.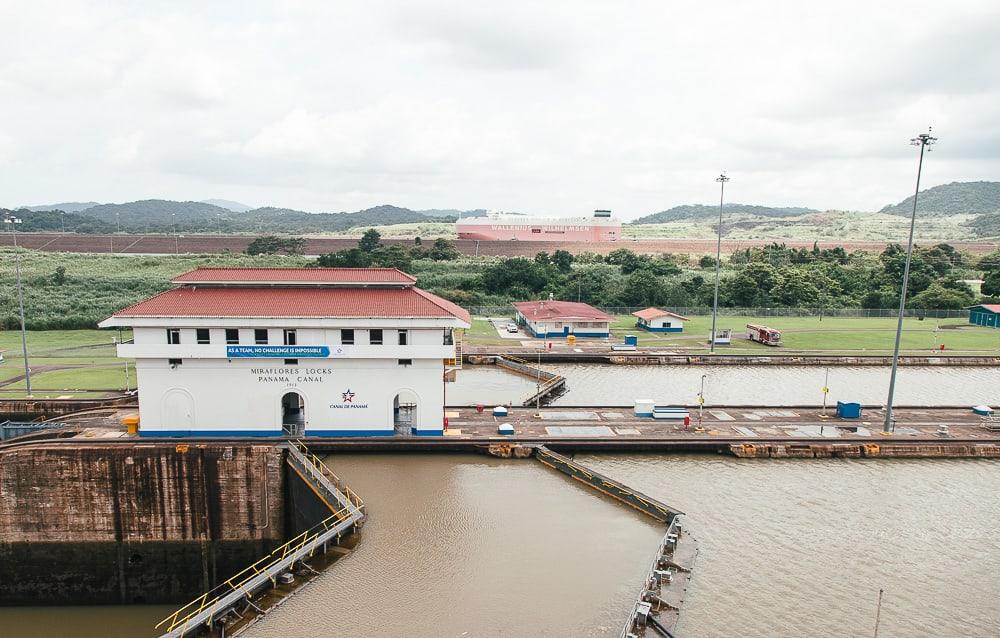 Casco Viejo
I really enjoyed Panama City and could have happily spent more than just four days there, and my favorite area was definitely Casco Viejo.

The people
I was a little nervous about my lack of Spanish skills (or more like guilty – what American doesn't speak any Spanish??), but everyone I met in Panama was so laidback and friendly that communication was never a problem. Most people spoke really good English, and it turns out Spanish is kind of just a better enunciated version of French/Latin – who knew? (Everyone knew.)
The taxi drivers
Speaking of friendly Panamanians, never have I ever traveled anywhere with such nice taxi drivers! And long time readers here will know that I'm not a fan of taxi drivers. But all of our drivers here were so friendly and never argued over prices with us.
Fingers crossed I'm not jinxing my taxi ride to the airport later today…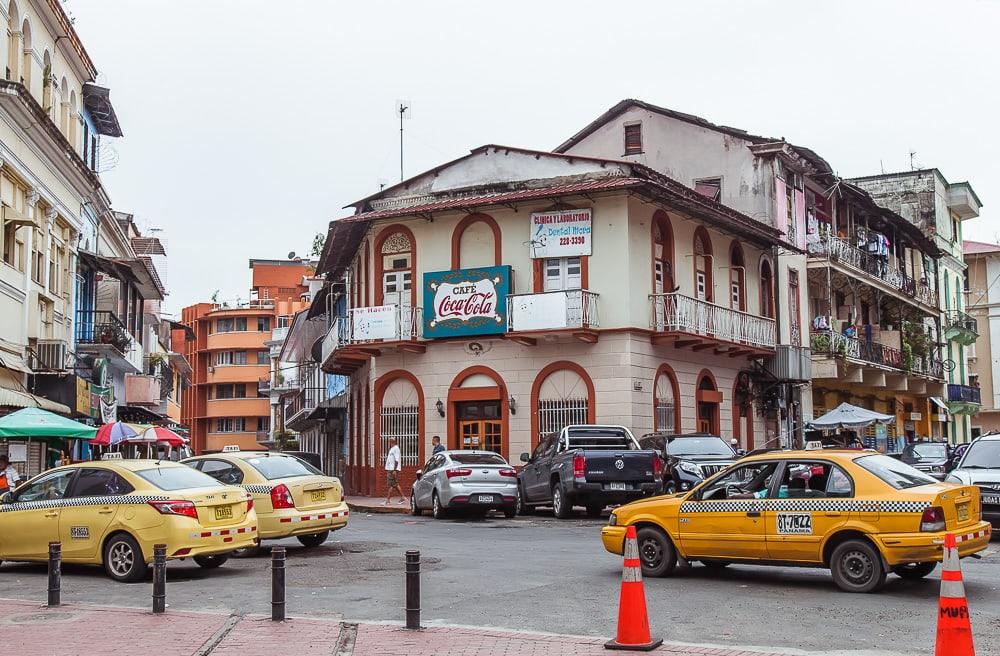 It's safe
I mean, there are safe and unsafe areas in any country, but as a whole I never felt like I needed to worry while traveling through Panama.
It's so easy
In fact if I were to sum up my sixteen days in Panama in one word it would be "easy." I don't mean that in a boring way, but I cannot remember the last time I had such an effortless trip through a country I didn't live in – much less where I didn't even speak the local language.
Transport was a breeze, they use the US dollar here so I didn't have to worry about currency conversions, all of our accommodation was amazing – like, I can't think of any big stresses I had on this trip.
Idyllic island escapes
I already mentioned San Blas, but Panama has so many other gorgeous island escapes. I also spent four days on Isla Palenque on the Gulf of Chiriqui and four days on Isla Bastimentos in Bocas del Toro, and would have loved to visit the Pearl Islands and more islands on the Gulf of Chiriqui.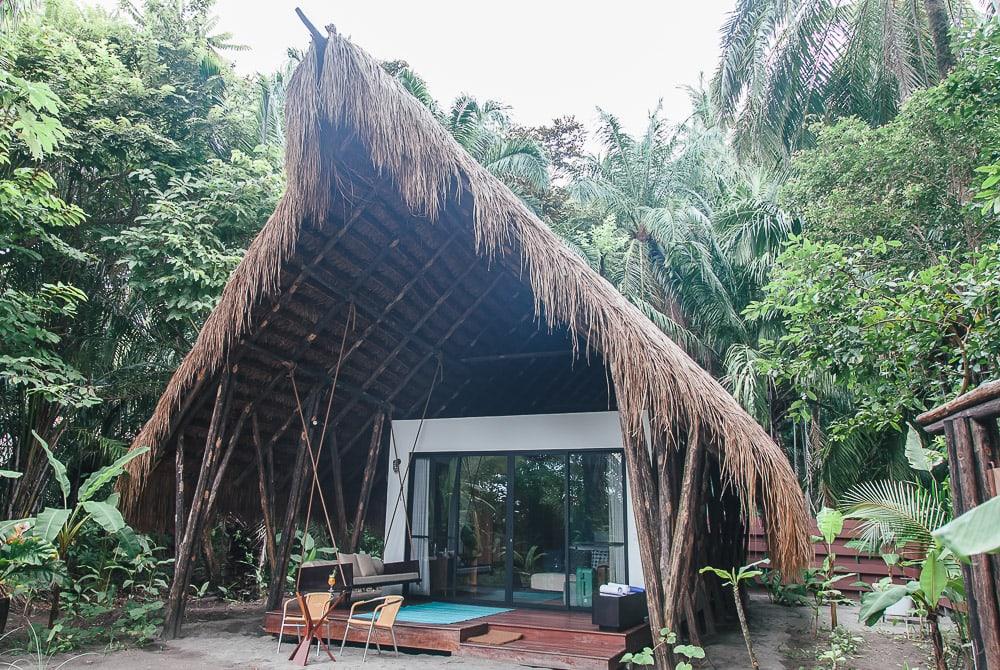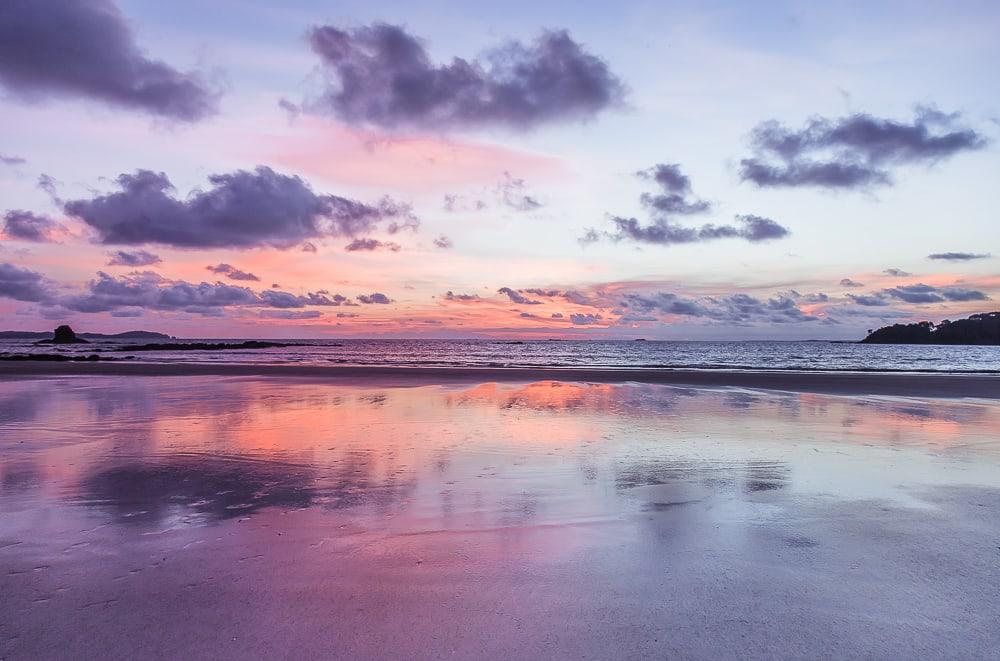 Seeing whales
If you visit the Gulf of Chiriqui between July and October you'll have the chance to spot the humpback whales that have come from both the north and south poles to give birth!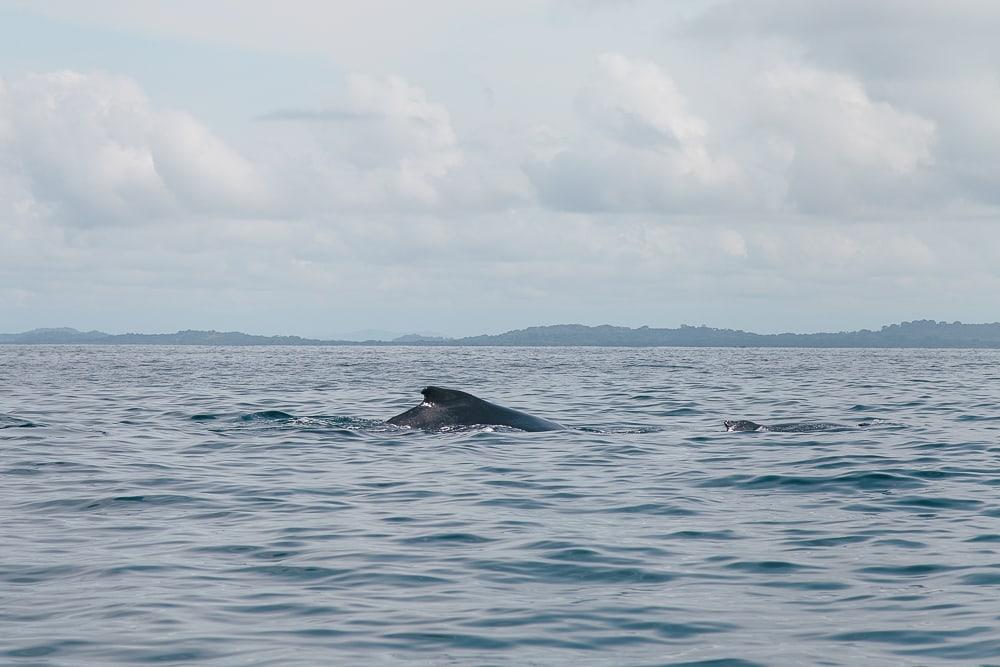 so I'm probably not going to quit blogging to become a wildlife photographer
Sloths
Rachel and I thought we wouldn't see a sloth here because we had opted against taking a tour to see them or visiting a sloth refuge, so imagine our surprise when one morning we passed a group of people at our resort in Bocas del Toro and realized they were all pointing at a sloth who had (very slowly) wandered into their yard.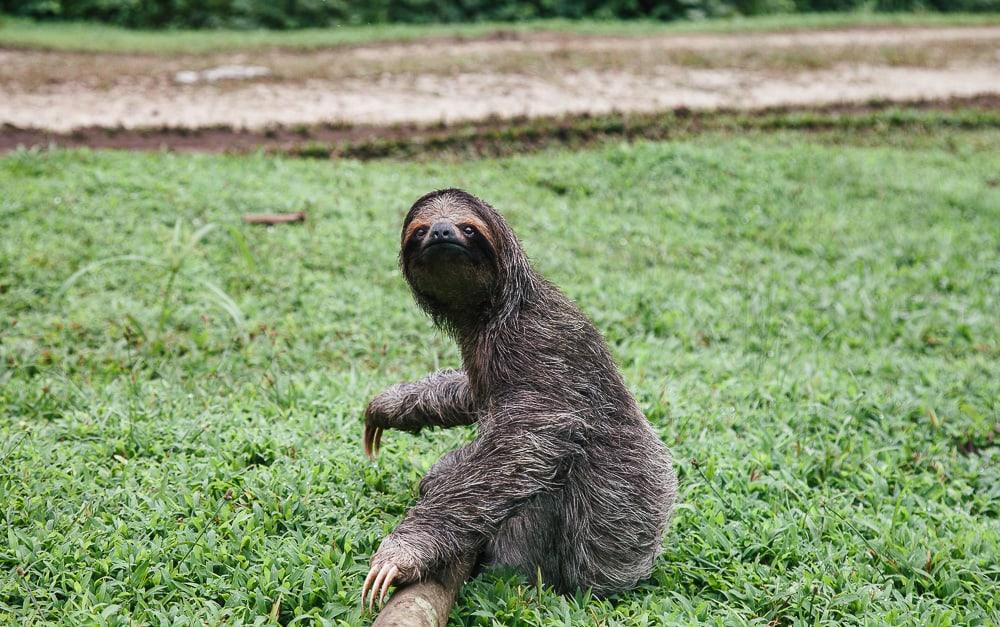 Coffee
To be honest I don't know much about coffee and generally will enjoy a cup of instant coffee just as much as some fancy brew, but it was still fun to hear Panamanians talk about their local coffee beans. We spent two days in Boquete, which apparently gets referred to as the Napa Valley of coffee.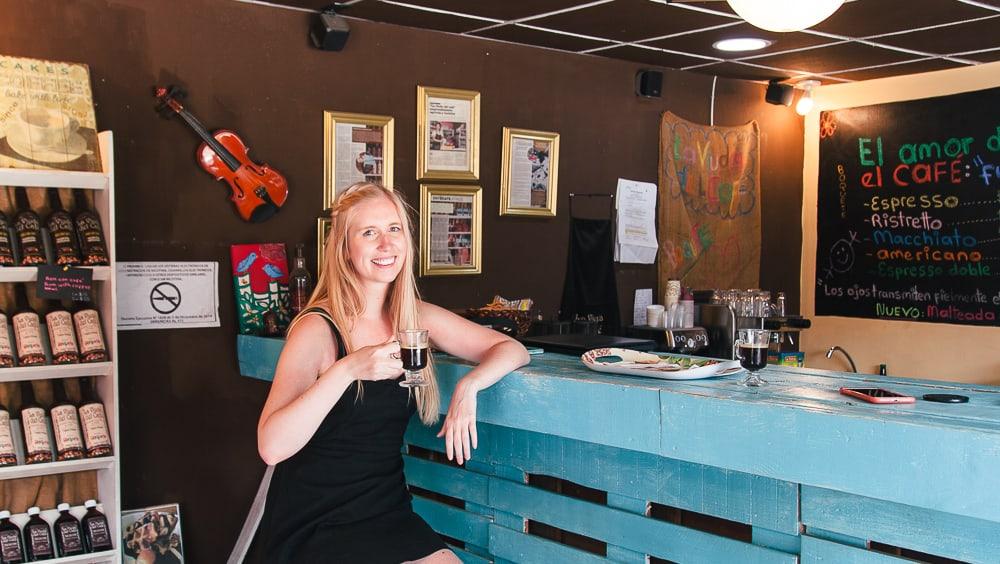 Boquete
Speaking of Boquete, there's a lot more to this highland town than coffee! It feels totally different than Panama's coastal areas, and offers lots of hikes, ziplining, and even hot springs. It's also a big expat hub, which is great news for anyone craving an American-style turkey sandwich.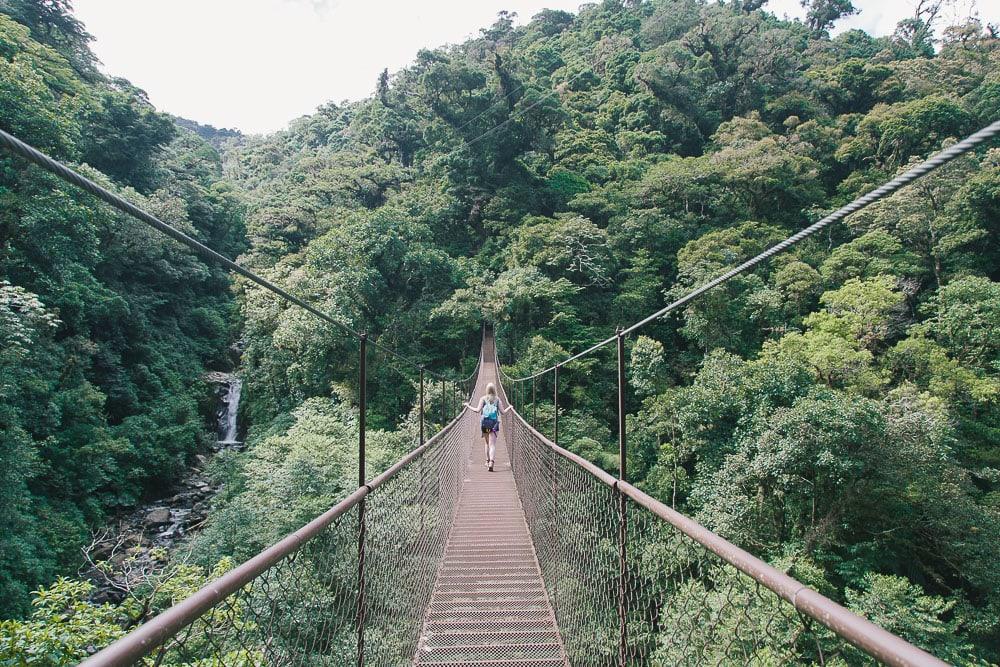 Panama suits every budget
While you can travel fairly cheaply through Panama on the backpacker trail, there are also lots of mid-range and family options, as well as some seriously gorgeous luxury hotels. And the same goes with transport – most places it seemed like you could take the local bus on the cheap, a tourist shuttle for a bit more, a private car for more, Air Panama domestic flights, or even charter a private plane to get you where you want to go.
Or another popular option here is to rent a car for a road trip!
The food
I'm new to Central American food so I can't really say if it's better in Panama than in other parts of the region, but seriously, so much yum. My favorite food was in Panama City, though I also didn't mind dining on freshly caught lobster every night in San Blas.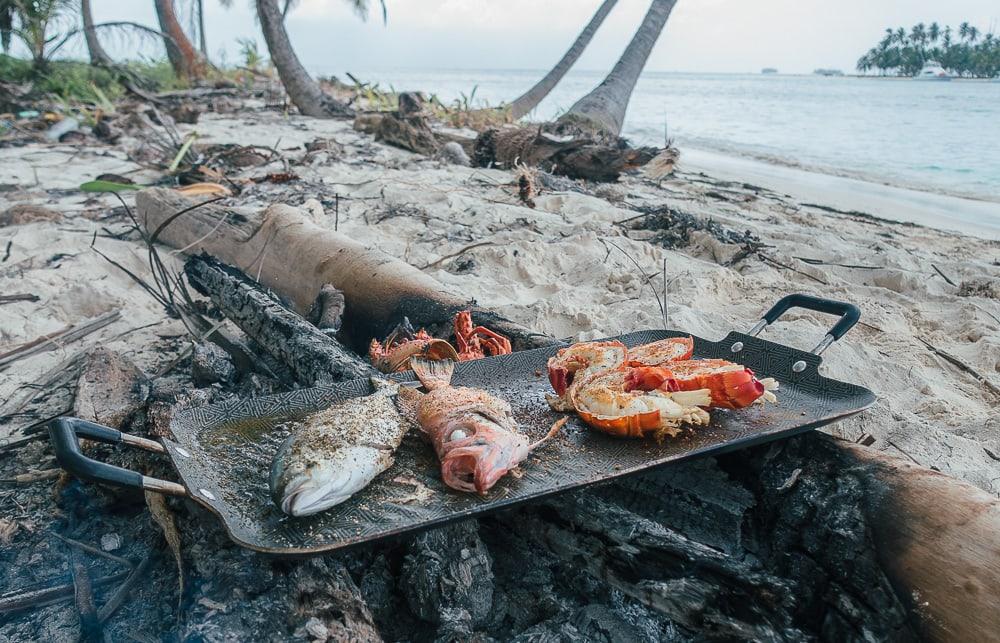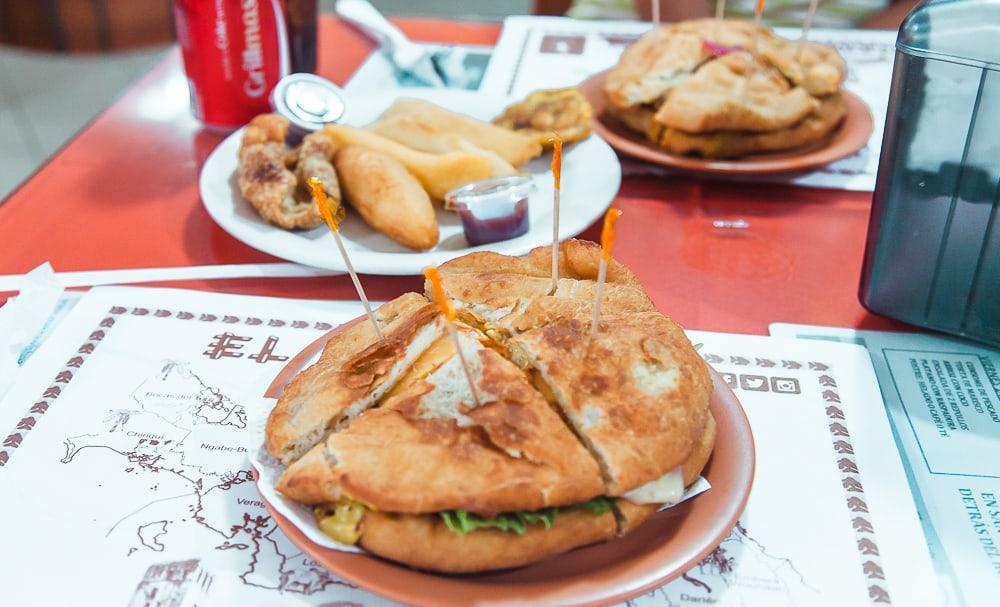 It's small with diverse landscapes
When we originally started planning this trip we thought we'd spend about a week in Panama and then head into Costa Rica, until we realized how much there actually is to see in Panama. From the deserted islands of San Blas to the skyscrapers of Panama City, the highlands of Boquete, and the backpacker party scene on Bocas del Toro, it feels like we visited about five different countries on this Panama trip.
You get the Caribbean and Pacific
Speaking of Panama's diverse offerings, you can also hang out on both the Caribbean and Pacific coasts while here!
Boutique accommodation paradise
While my hostel days are long gone, I'm not a huge fan of the big chain luxury hotels that look the same regardless of what country you're in, so I was so excited to find so many beautiful boutique hotels in Panama! Each featured such beautiful and unique designs that I sort of want to say that each and every hotel I stayed at in Panama was my favorite.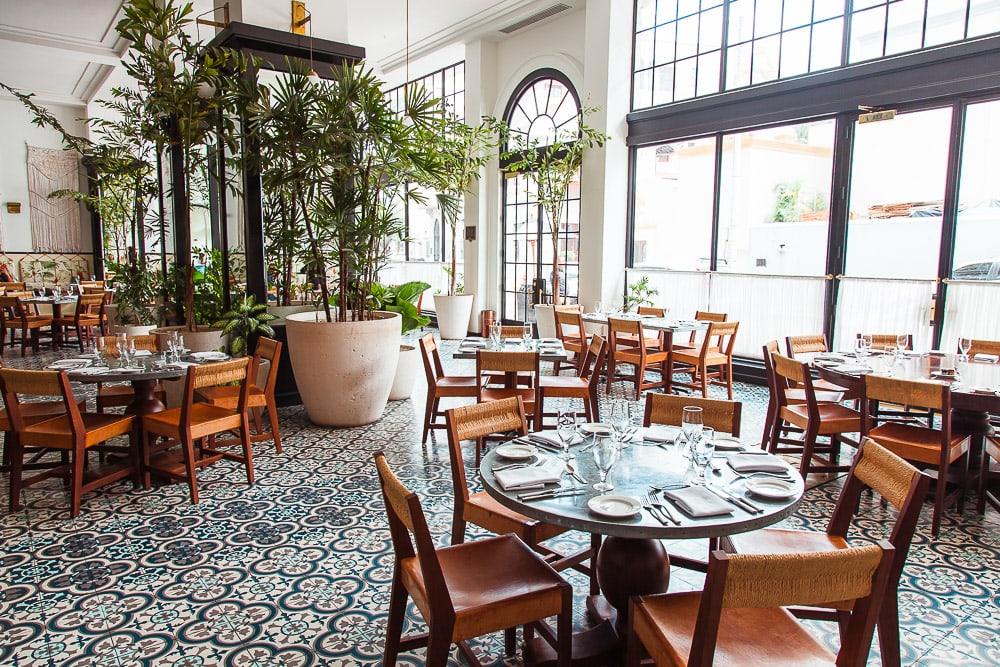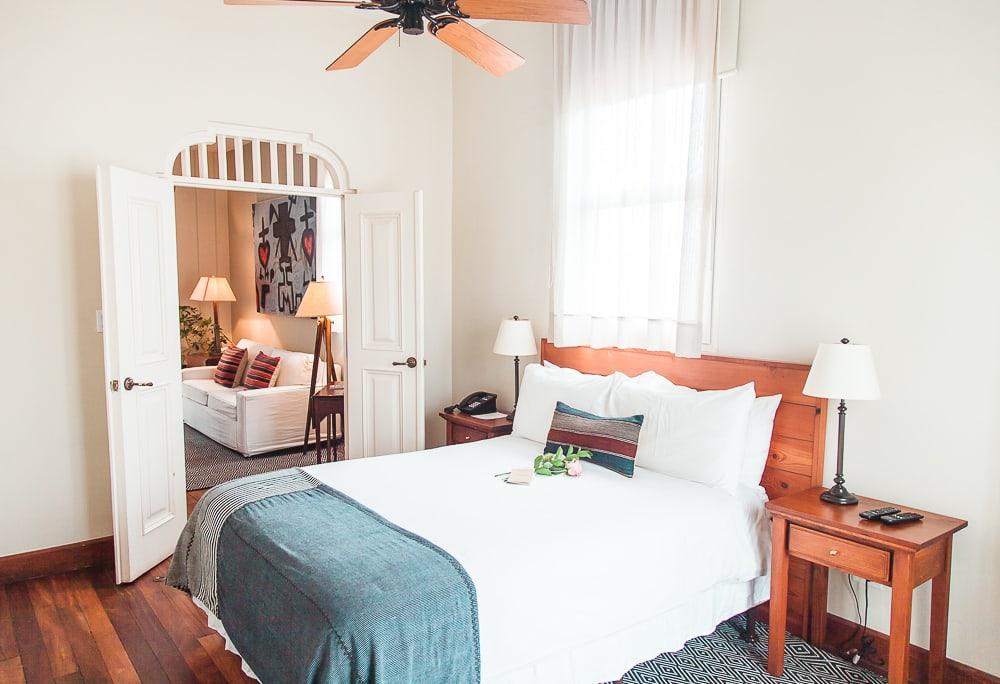 I'll be sharing more about all the places I visited in Panama soon! Until then, have you been to Panama? Did you love it as much as I have?