After visiting the San Blas Islands, Rachel and I returned for two days in Panama City before heading down to Isla Palenque on the Gulf of Chiriqui.
We wanted to get to know Panama City a bit, so of course we wanted to be based in Casco Viejo, the lively historic district of Panama City, which was built following the destruction of the original city in 1671 when it was attacked by pirates. While Casco Viejo had fallen in disrepair, in the past years the city has put a great deal of effort into revitalizing the area and now it's known for its beautiful boutique hotels, cafes, rooftop bars, restaurants and shops.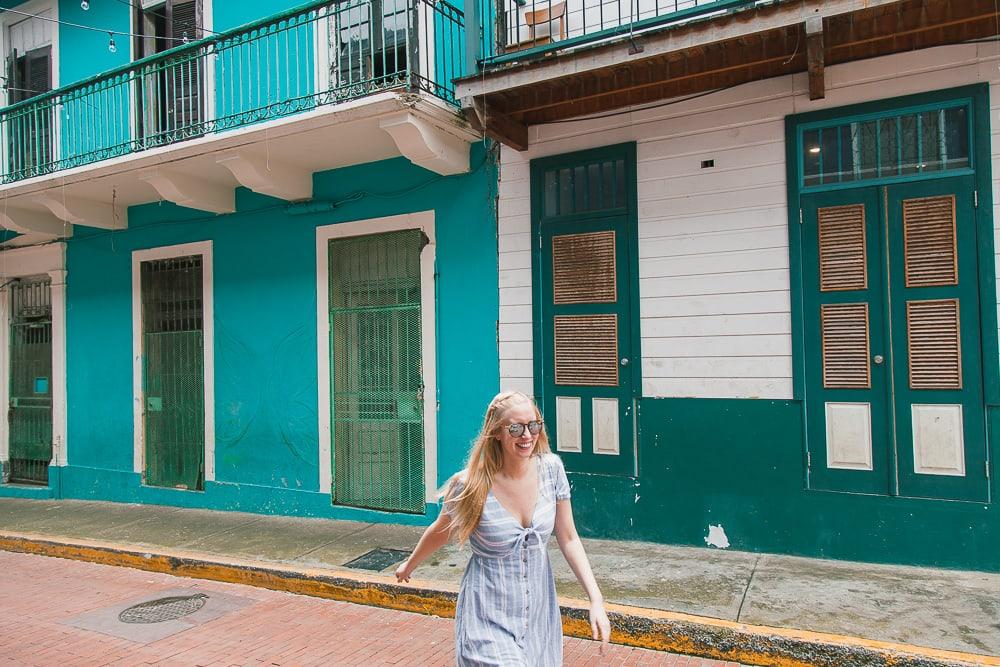 Casco Viejo is also within easy access to Panama City's best sites like the Panama Canal, and it definitely felt like the central hub for tourists (in a good way!). Like if you want to be where stuff is going on, definitely stay in Casco Viejo.
And since we were staying in so many hotels during our two weeks in Panama, Rachel and I opted to stay in an apartment here, and I'm so glad we did! Not only was it so lovely to make myself at home here with my own living room and kitchen, Las Clementinas was also the most beautifully designed place I stayed in Panama.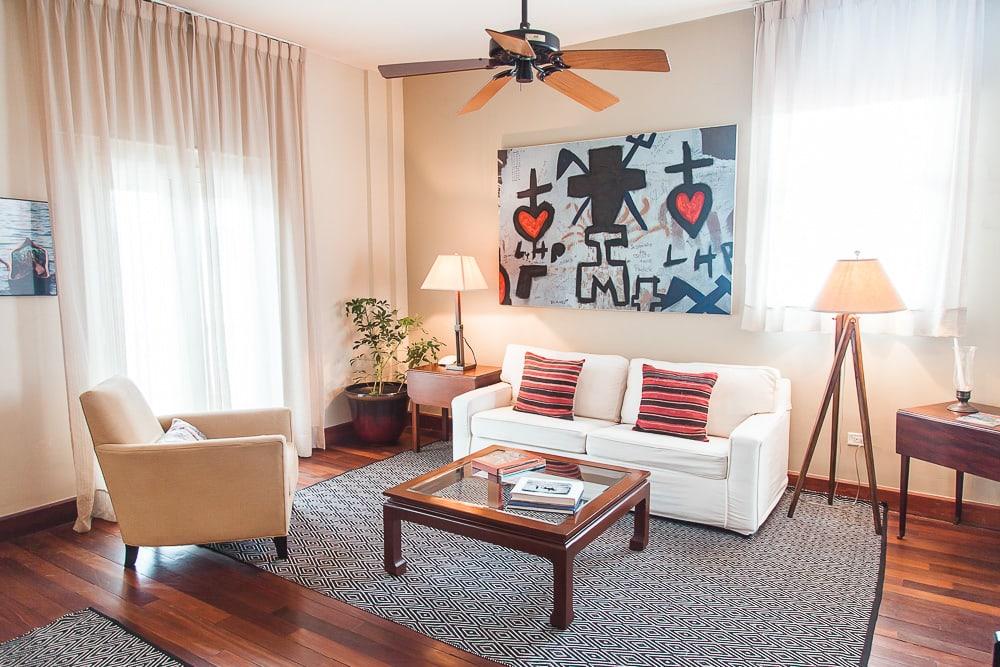 In fact, I think if I hadn't stayed at Las Clementinas, I might not have fallen for Panama City the way I did. I felt totally at home here and found myself daydreaming about actually living in the heart of Panama City. If only this gorgeous apartment were actually my home.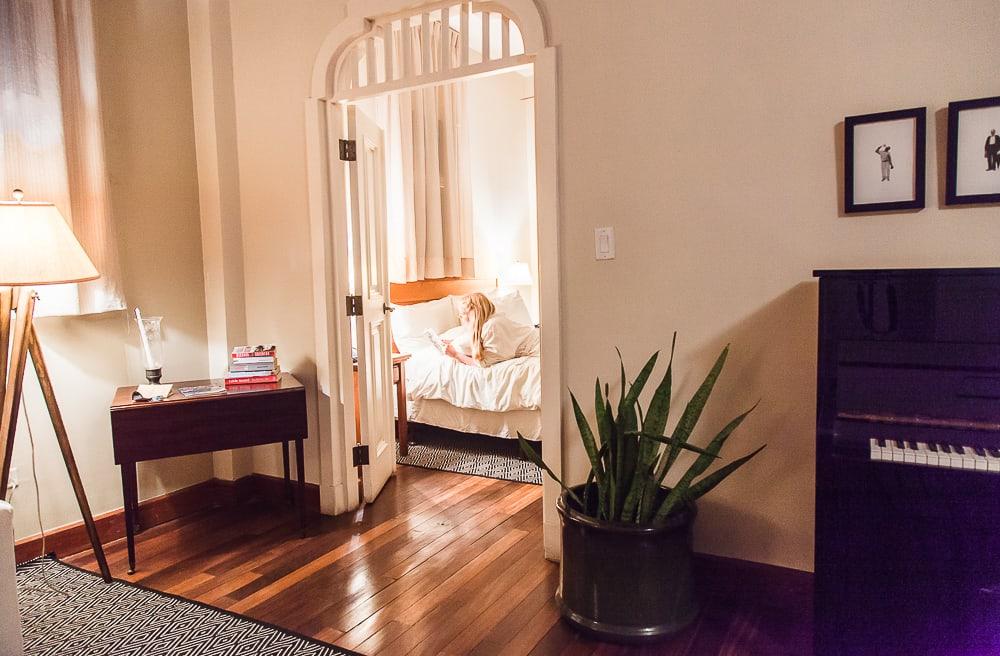 I mean, look at these rooms: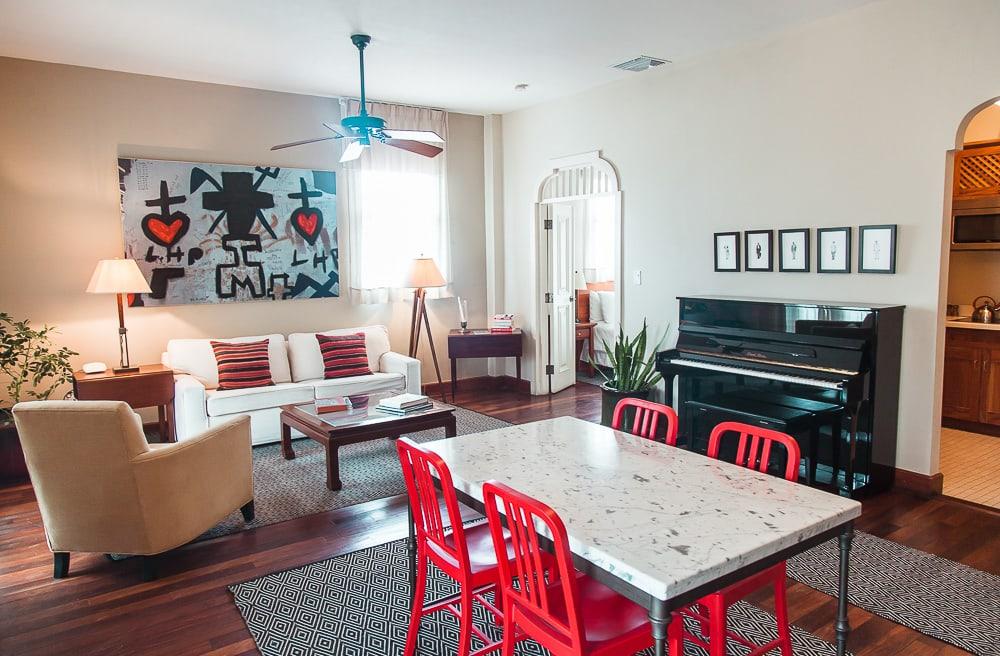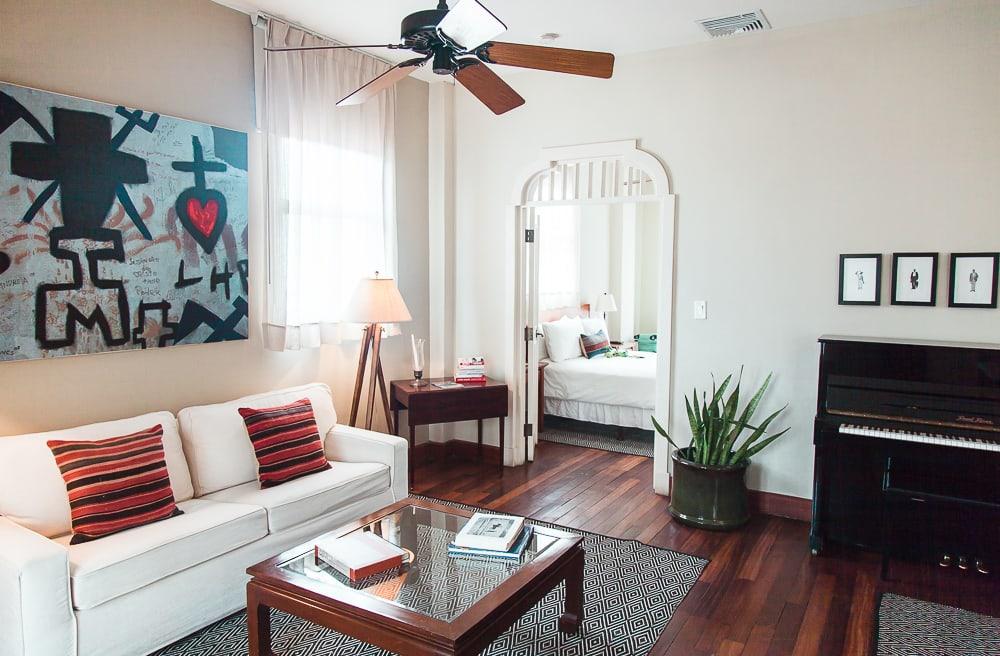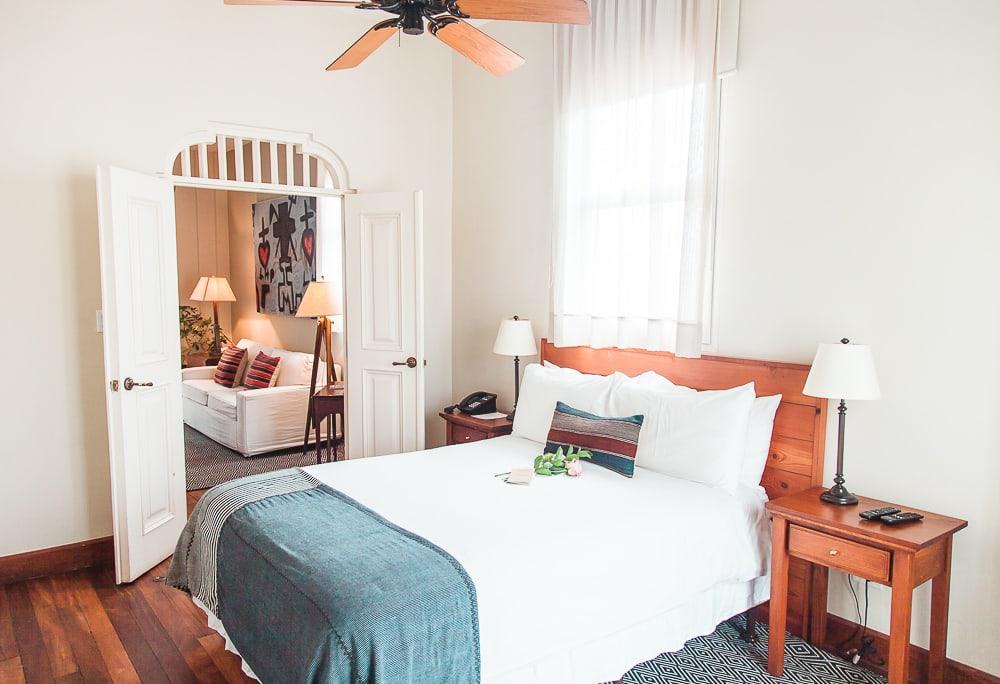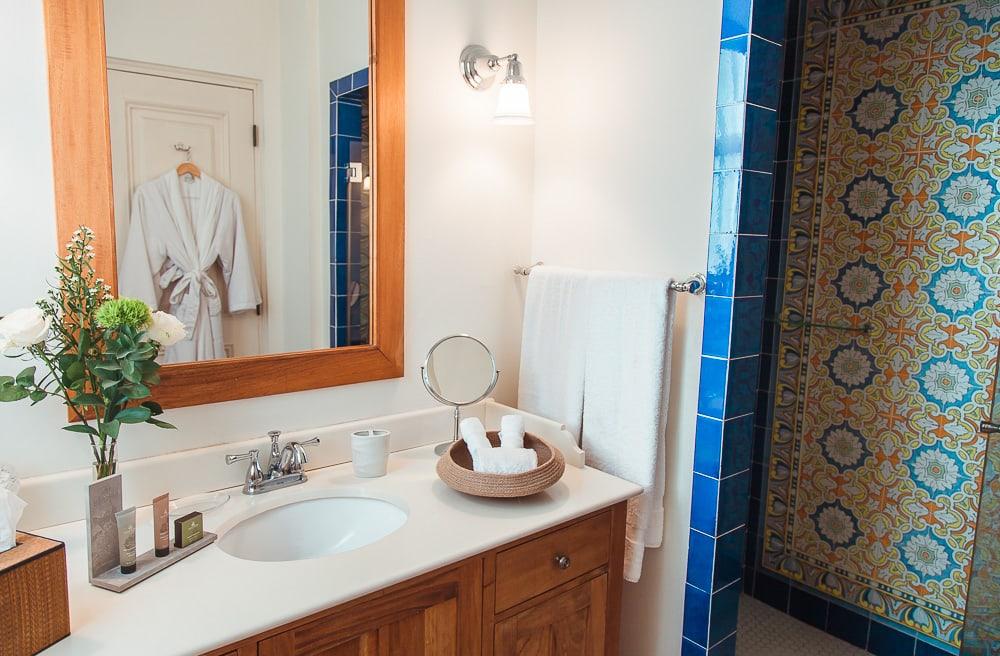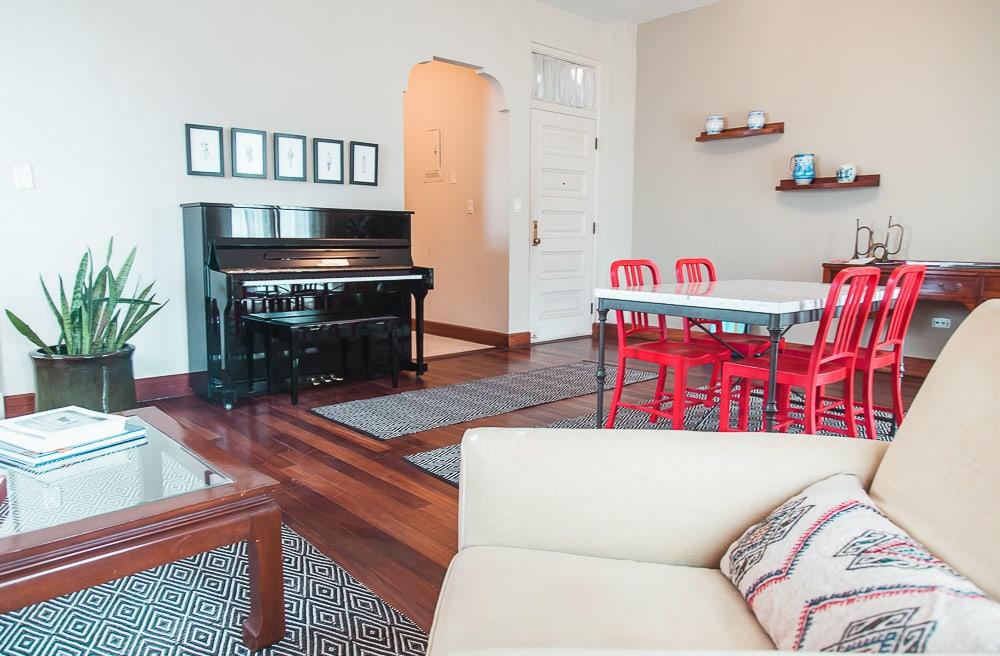 My room also had one of the best views in Panama City right from my (two!) balconies.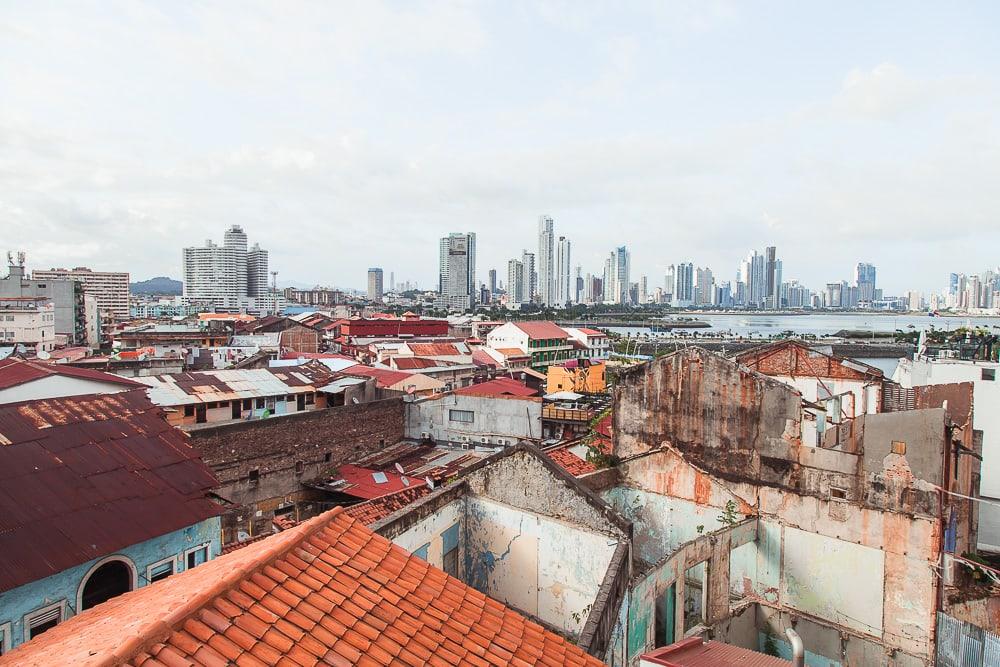 Las Clementinas also offer a fridge service where you can send them a list of groceries and they'll fill up your fridge before you arrive. I asked for some breakfast food and arrived to this delicious assortment of breakfast treats!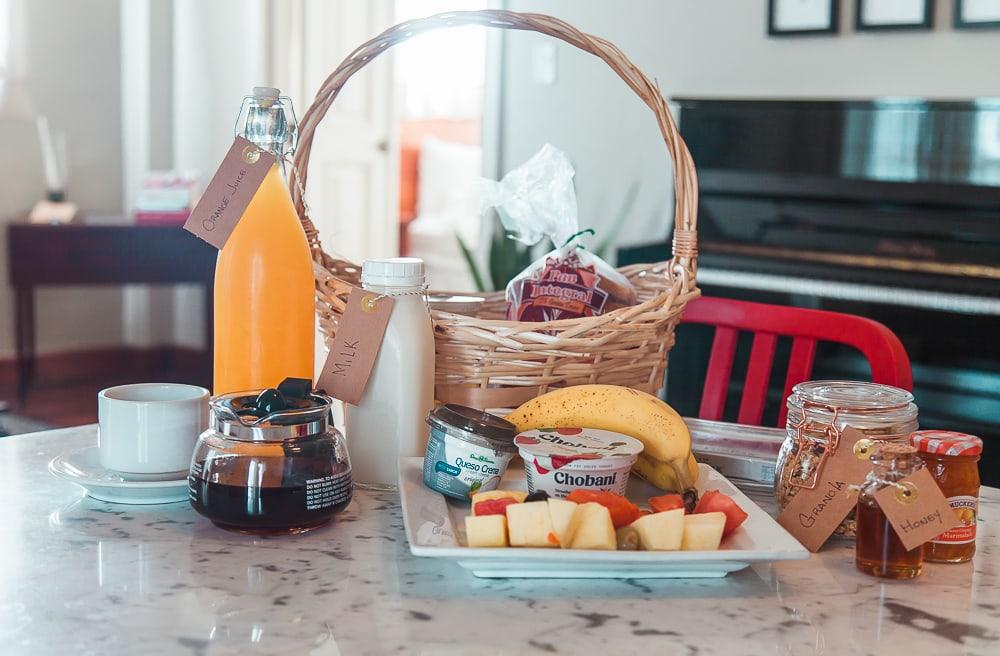 And adjacent to Las Clementinas you'll find an amazing gastropub! Casa Bruja is Panama's best known artisanal beer, and at their gastropub they pair their beers with delicious food, making for an excellent introduction to all things Panama. The staff were super friendly when I visited and I felt like over dinner and a flight of beer I learned more about Panama City and Panama than I ever could have on my own.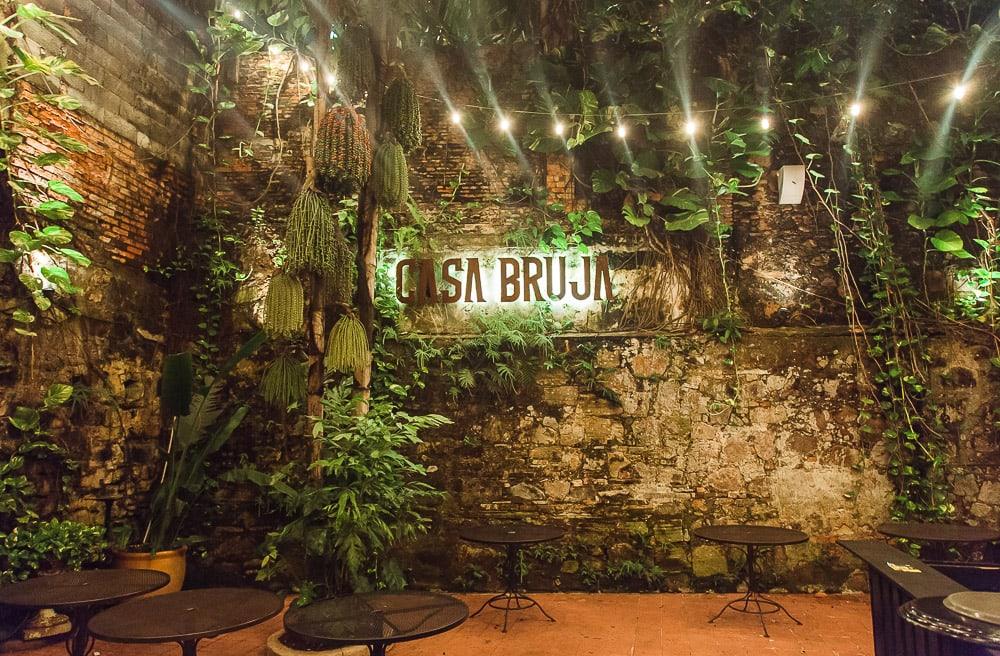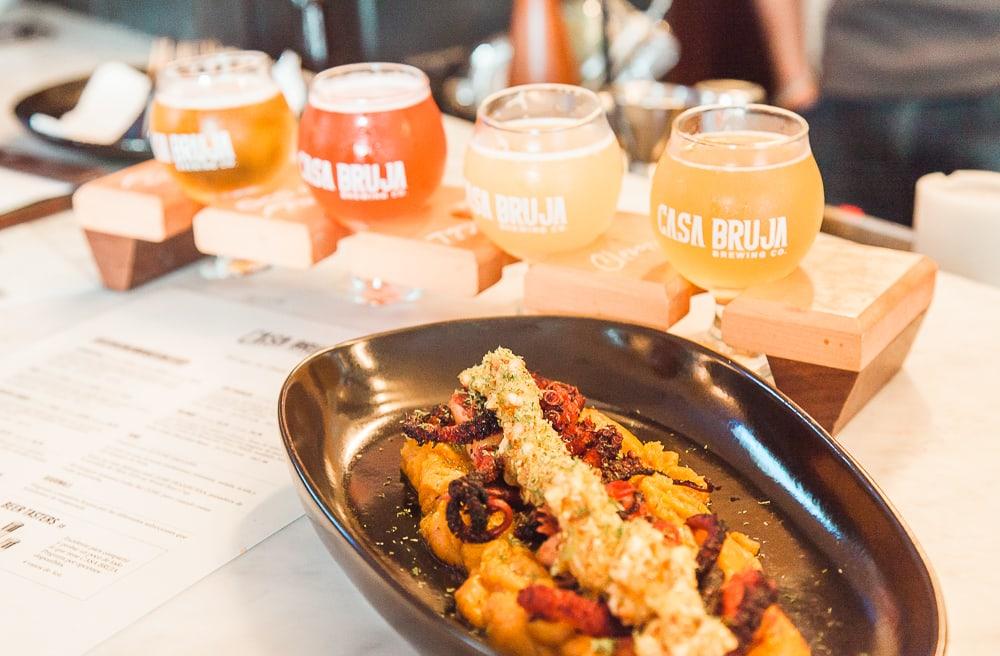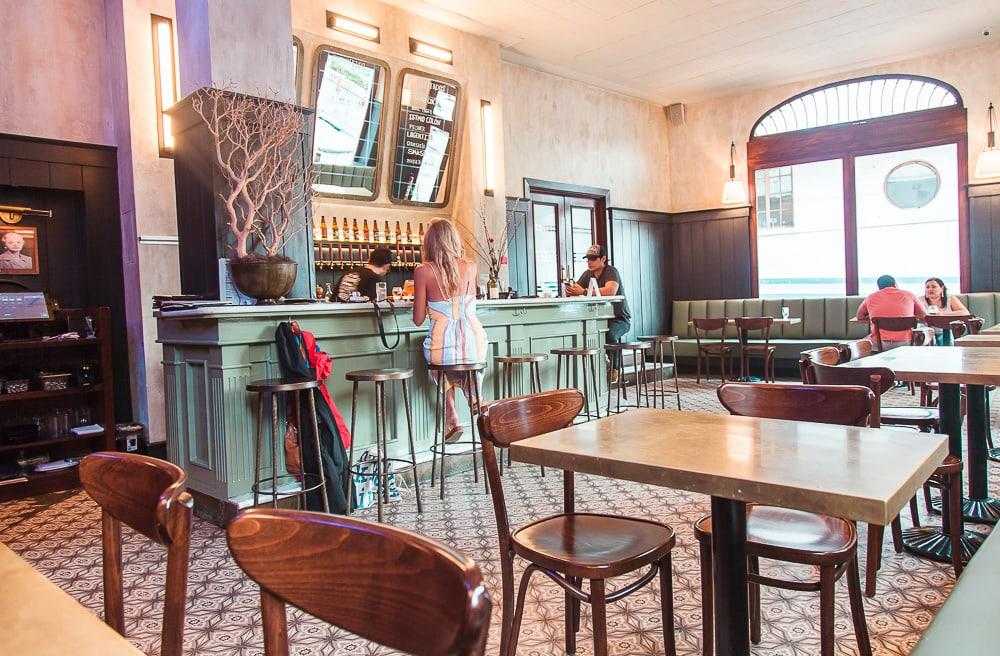 Definitely stop by Casa Bruja when you're staying at Las Clementinas – you won't miss it, since it's right next door.
Check current prices and availability for Las Clementinas here