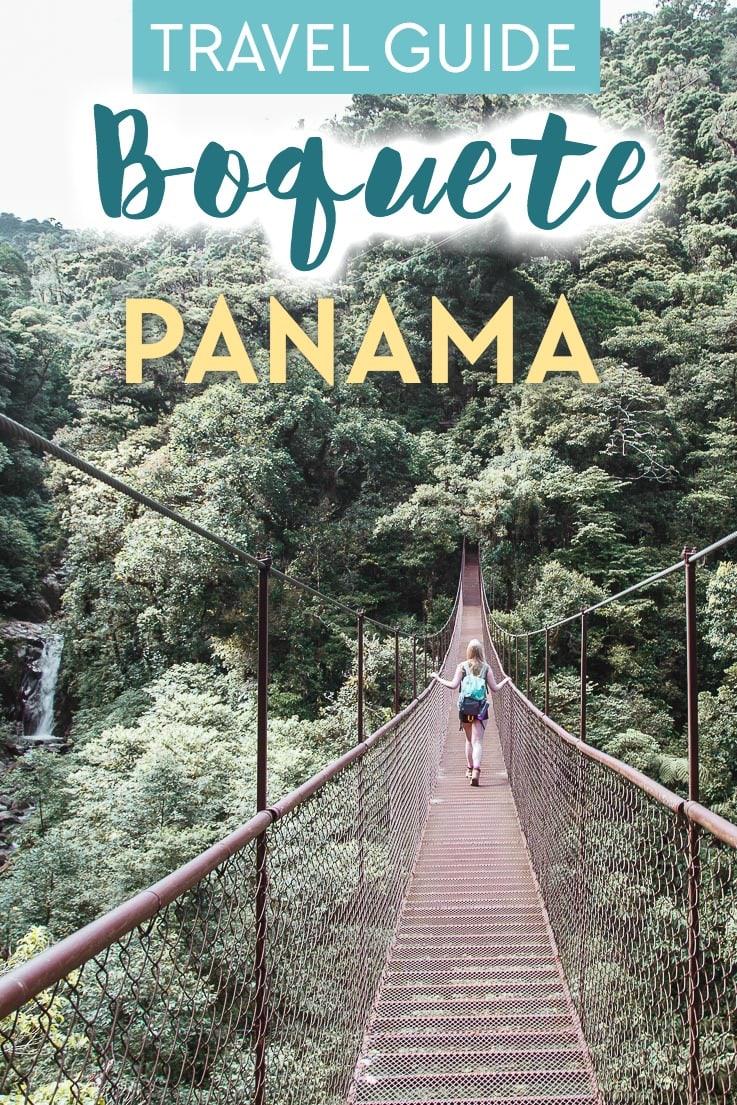 If I'm being honest, Boquete was the place on my Panama itinerary that I was least excited about visiting. Boquete is up in the Panamanian highlands and famous for its hikes up in the tropical cloud forest to waterfalls, hot springs, and canyons, and adventure activities like zip-lining.
Okay, now that I'm writing it out Boquete doesn't sound that bad. I think in my mind I had been most excited about Panama's tropical beaches, whereas mountain hikes and waterfalls are something I can get plenty of at home in Norway. What I had failed to realize is that Boquete's forests are also tropical, and that makes for a whole different experience!
Boquete was a quiet, little known village up until the early 2000s, when it began to grow in popularity amongst expats from the US due to its mild climate. Now people say it's one of the most well-known US expat destinations in the world, which for some visitors could be a bad thing. But Rachel and I both love a chance to indulge in some American food, so we loved it.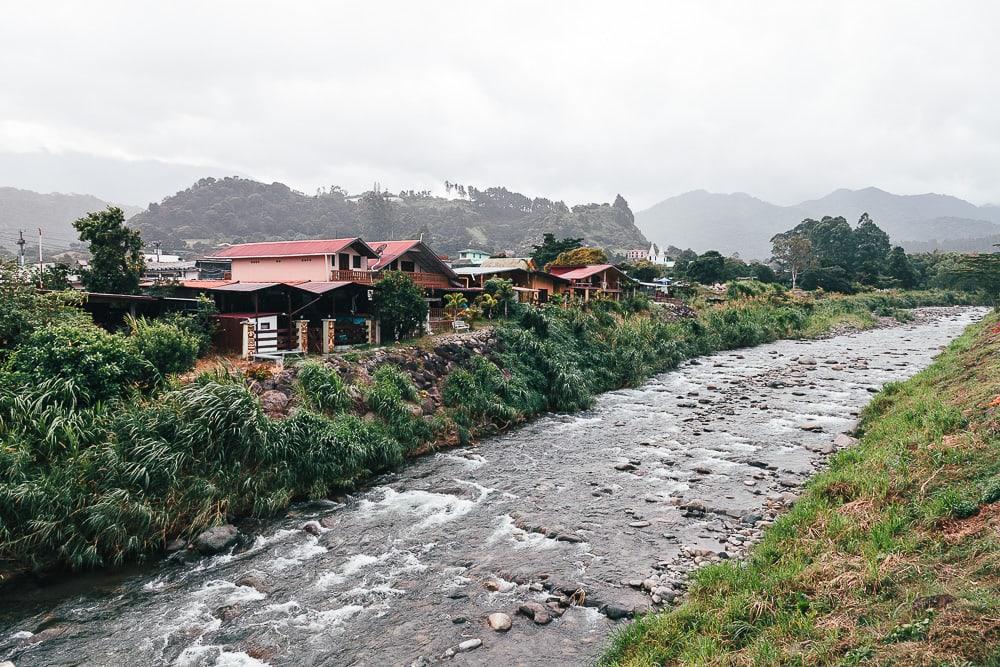 As for those hikes, we opted for the hanging bridges hike, which we arranged through Boquete Tree Trek. The tour took us across a set of seven suspension bridges ranging from 70 to 135 meters long and 10 to 75 meters above the ground. This is also where people go for zip-lining, so we could see lots of people soaring above us while we were crossing the bridges.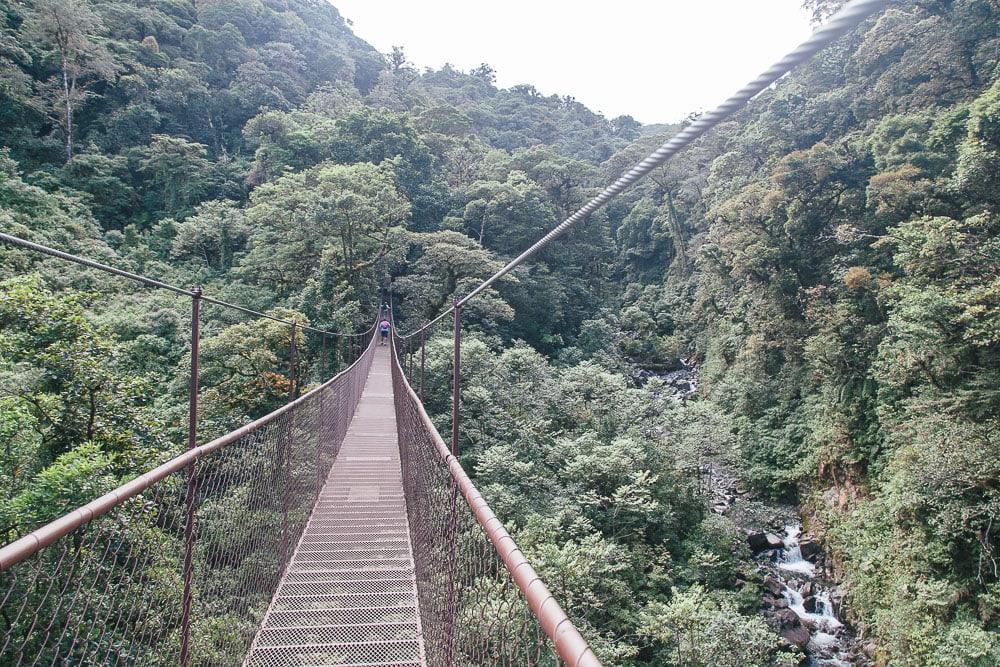 The views were amazing and my legs only got a bit wobbly from the height. I only wish we could have done the hike independently instead of as part of a tour, so that we could have gone at our own pace, but it still made for a fun way to explore Panama's famous cloud forest!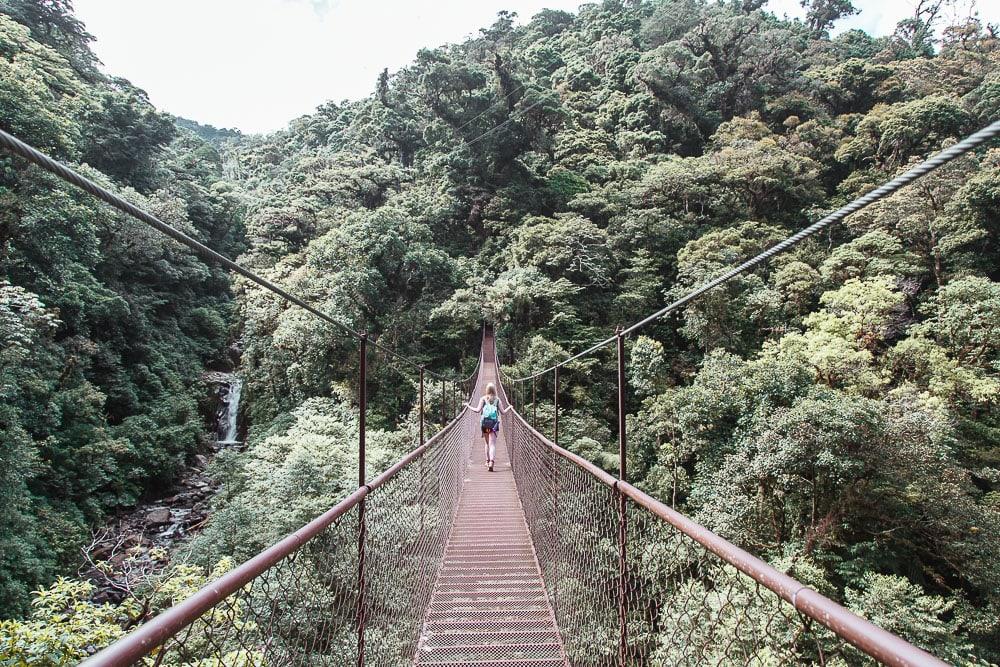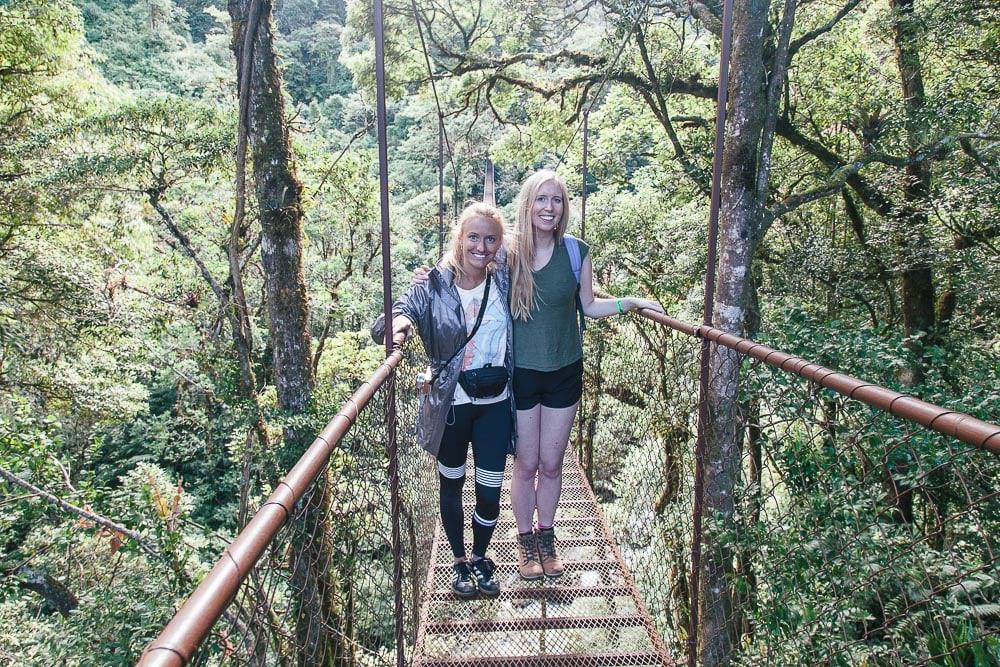 Aside from its many hikes and large expat community, Boquete is also famous for coffee. We headed to The Coffee Widow (La Viuda Del Cafe) to try Boquete's famous Geisha coffee, which is grown around many flowers to give it a floral taste.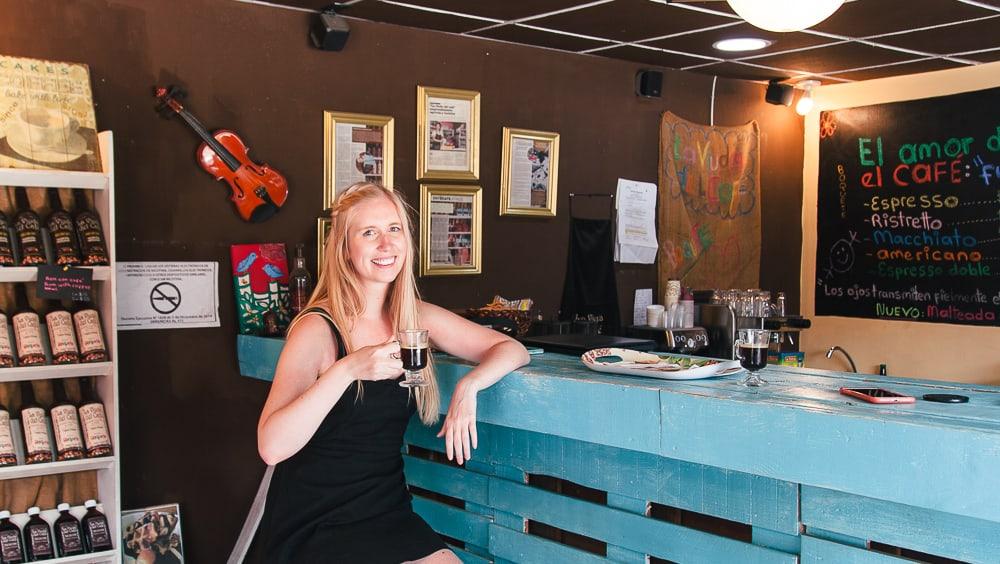 To be honest it just tasted like normal coffee to me, but I'm one of those people who's more about the milk and chocolate syrup than the coffee, so I'm not really the best judge. But if you're more of a coffee connoisseur than I am, you can even visit one of Boquete's many coffee farms.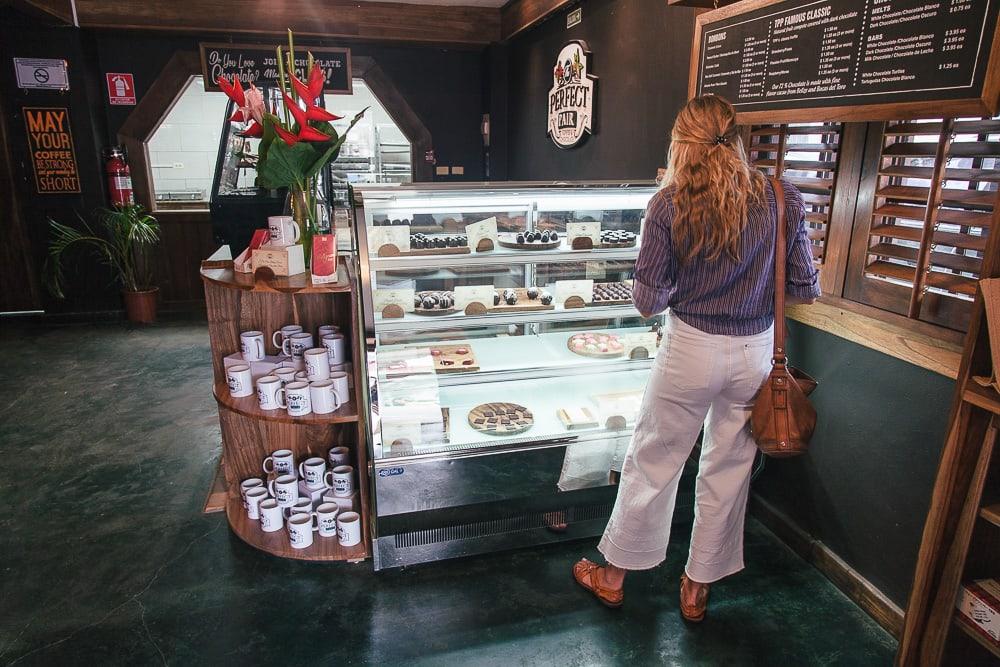 Where to eat in Boquete
On our first day in Boquete we had lunch at La Posada Boquetene, where we had pizza and and some really delicious nachos. Seriously though, these nachos.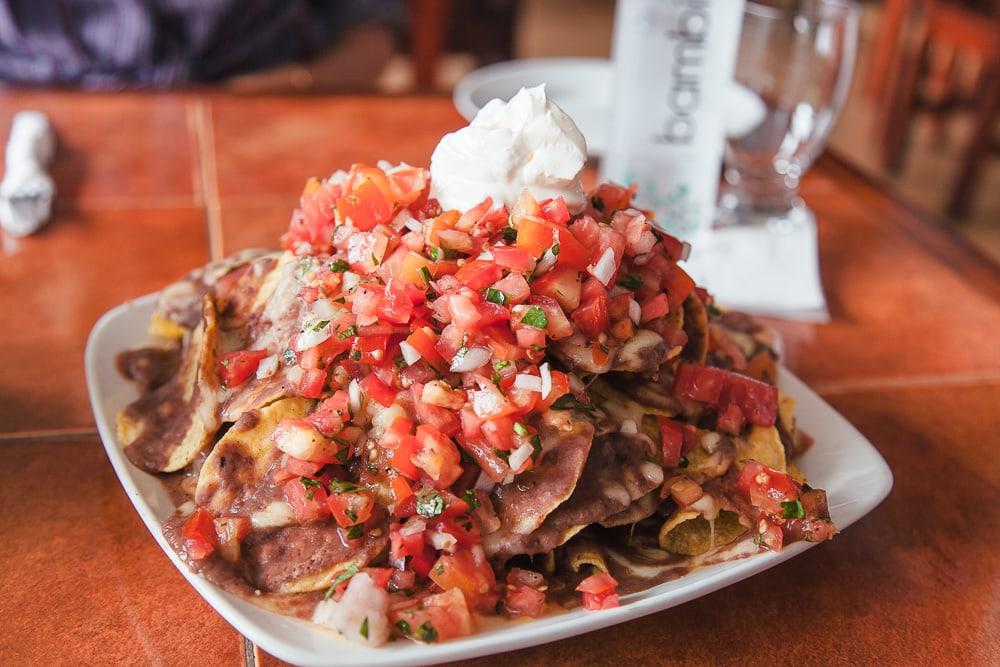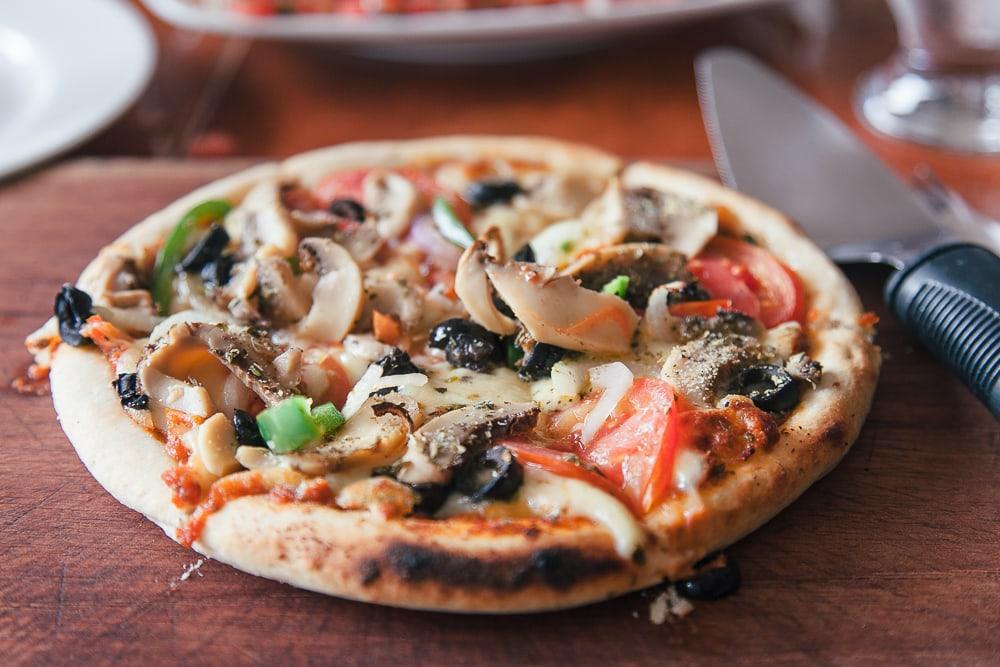 Then we had dinner at our hotel, the Panamonte Hotel, which again was super delicious.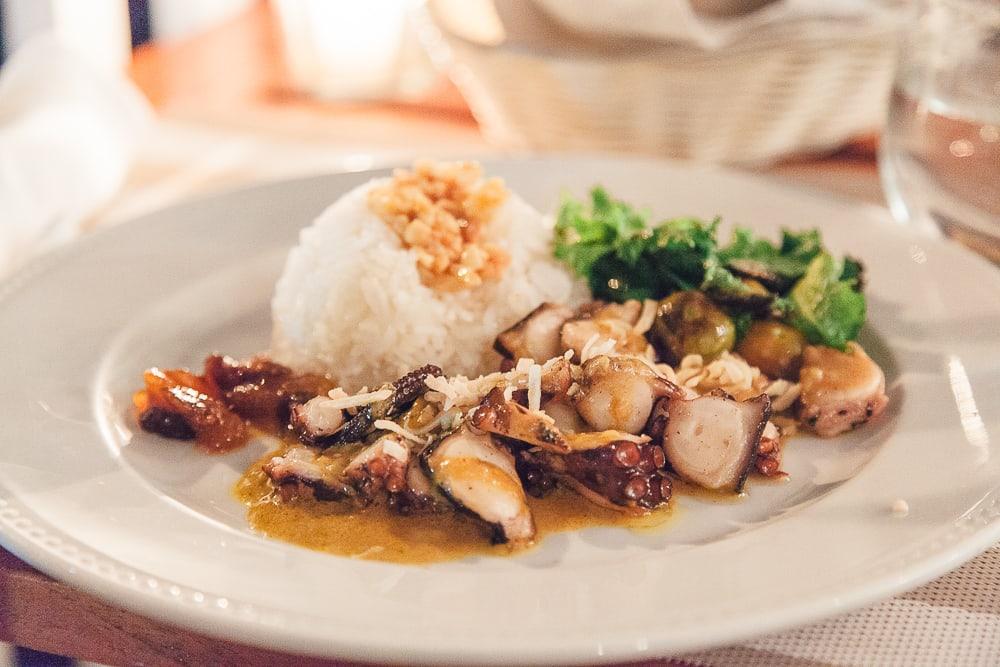 The next day we had breakfast at a local cafeteria (not sure the name of it, but it's on the main street), and lunch at Sugar and Spice, where everyone seemed to be American. I can understand why though – my turkey sandwich totally brought me back to the US.
And then we had dinner at Boulder 54, which was by far one of the best meals I had in Panama. The restaurant is at the bottom of Hotel Oasis and they had live music when we were there. All of the staff were friendly and the food was so good. Definitely try to make it here when you're in Boquete!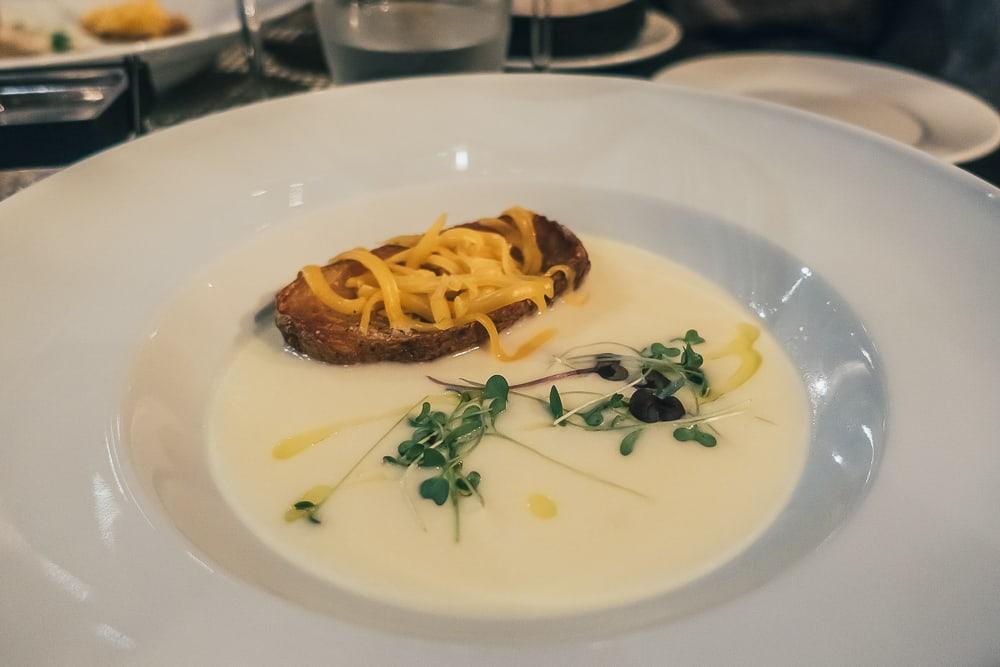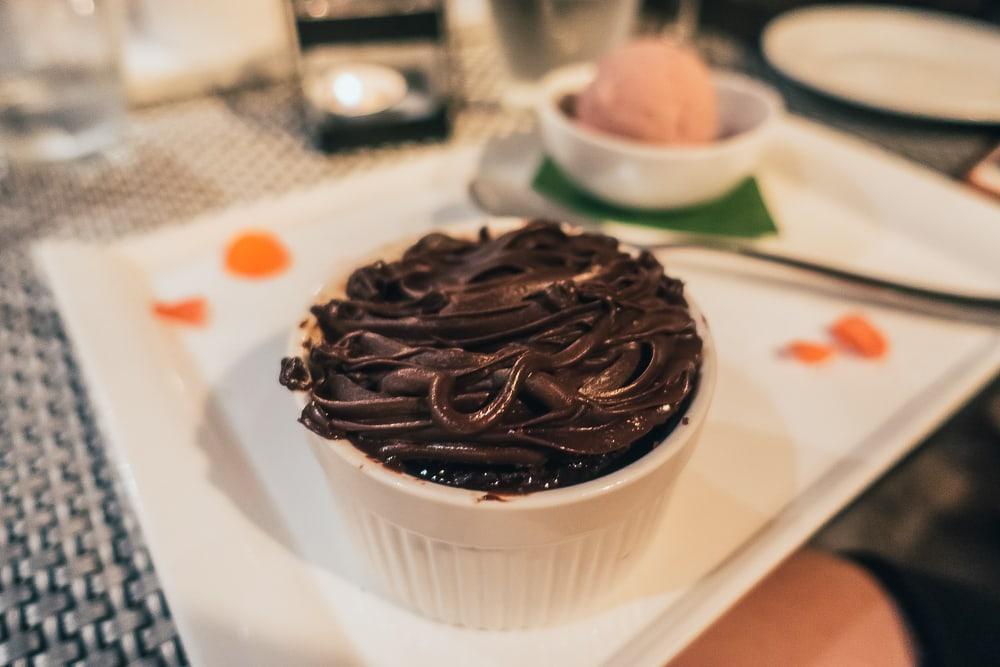 Where to Stay in Boquete
Rachel and I booked our accommodation last minute so we ended up staying in a different hotel for each of our two nights in Boquete, which at first seemed like a pain but in the end sort of worked out perfectly, because these were two of my favorite hotels we stayed at in Panama.
Panamonte Hotel
The Panamonte Hotel dates back to 1914 and became a popular retreat for diplomats and business elite who came to Boquete to escape the humid heat of David and Panama City. Famous visitors have included the Shah of Iran, Richard Nixon, Sean Connery, and Ingrid Bergman.
And you can definitely get a feeling for its rich history when staying here. The rooms are gorgeous and the property looks like something from a painting. The hotel is about a ten minute walk from the town center, down a quiet street.
Check current rates and availability for the Panamonte here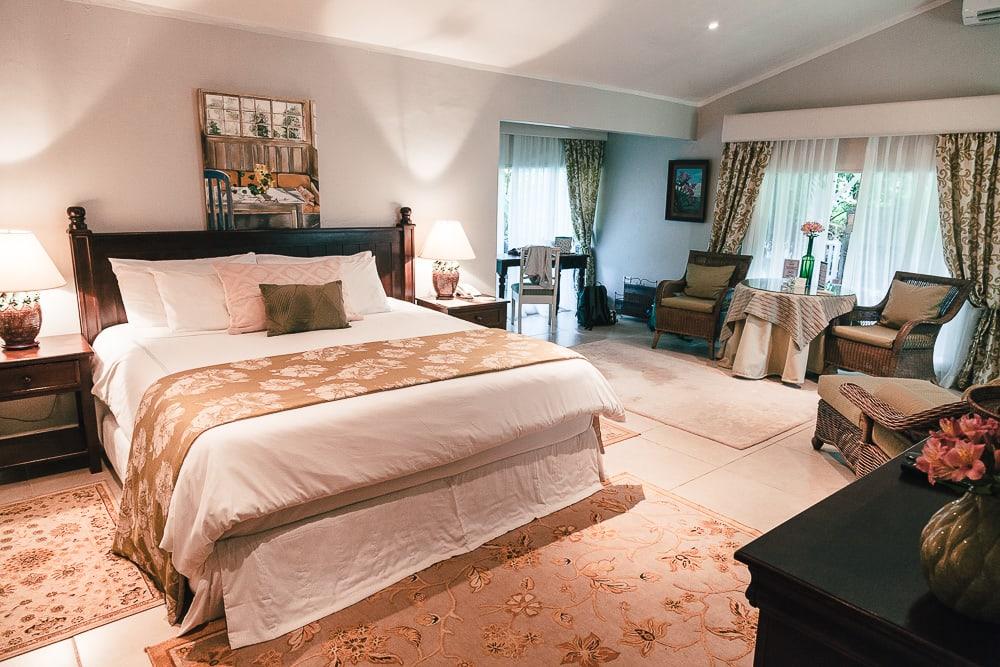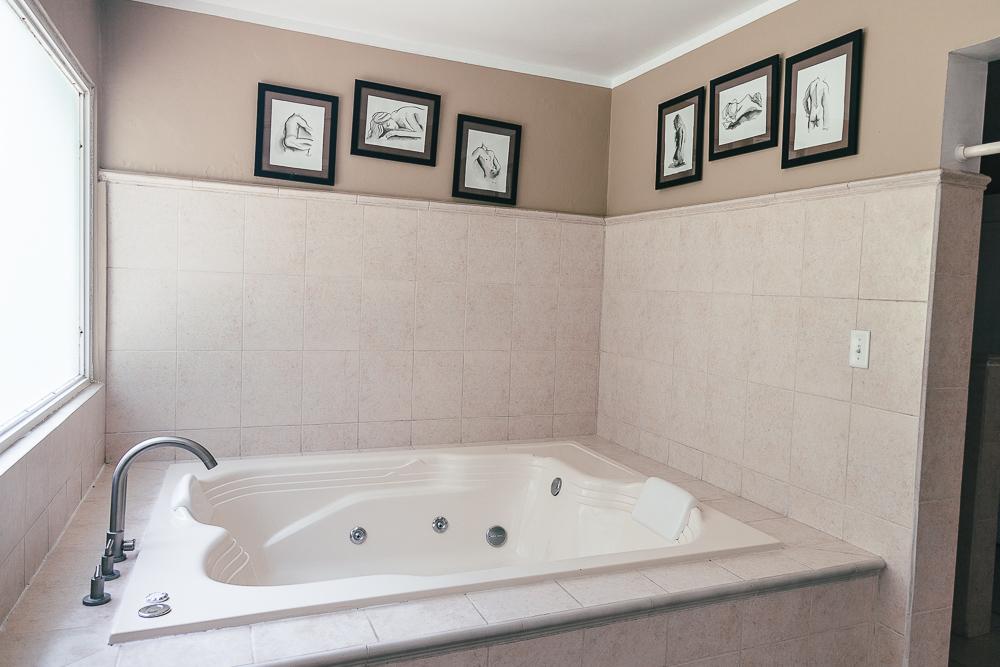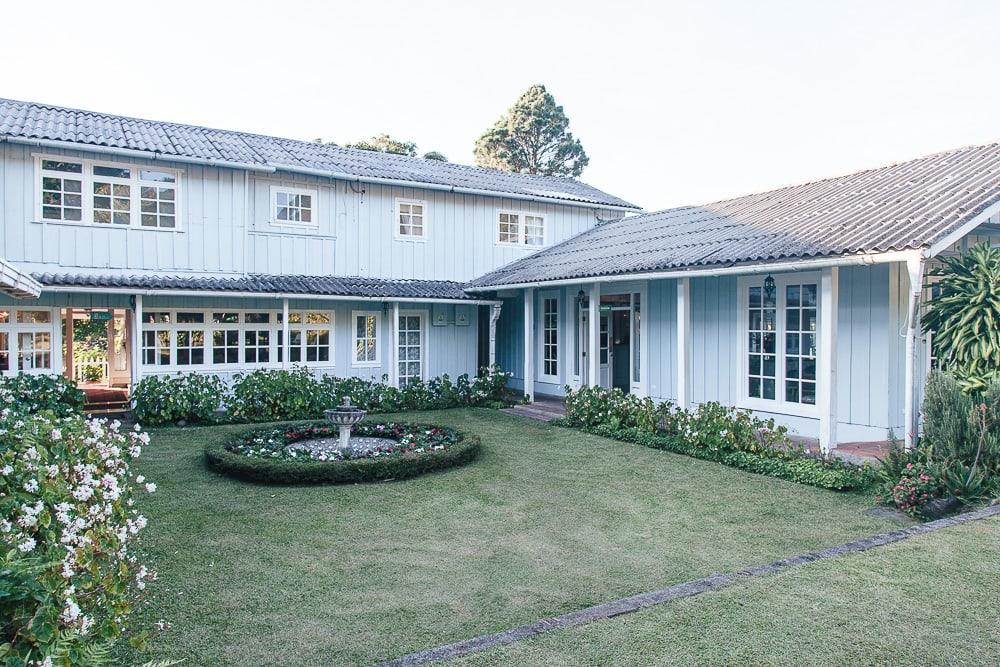 Casa Azul B&B
Casa Azul isn't quite as fancy as the Panamonte, but I actually think it ended up being my favorite accommodation in Panama.
The rooms are beautiful and the entire property has been lovingly decorated with a lot of quirky touches, plus the manager was probably the nicest woman I met in Panama. She was so helpful and gave us lots of great tips for the area. And in the morning they made a delicious home-cooked breakfast that we enjoyed in the garden.
While Casa Azul is tucked away from the noise of downtown, it's just a two-minute walk from the center, so pretty much the most convenient location in town.
Check current rates and availability for Casa Azul here