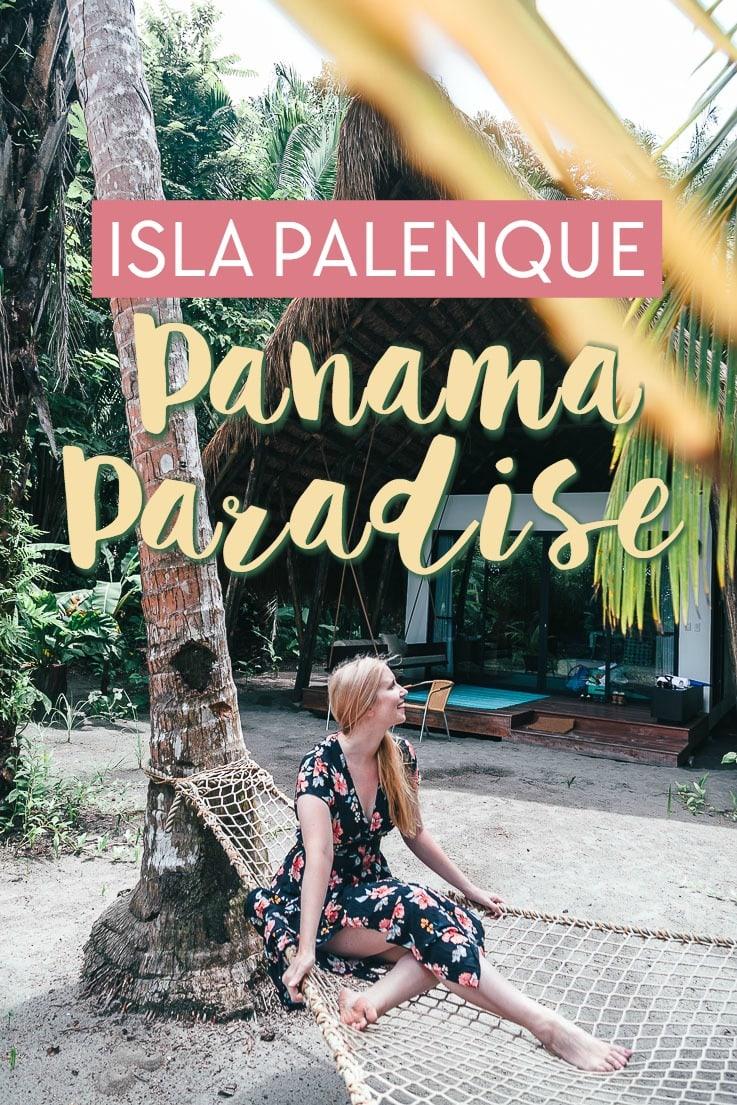 Rachel and I covered a lot of ground during our two weeks in Panama, with each of the places we visited feeling almost like its own separate trip. And if I were to categorize our time on Isla Palenque, it would totally be the vacation portion.
Like, if you're looking for a gorgeous place to completely chill out with enough things to do to keep you from getting bored, but also a serene enough setting to justify totally relaxing and doing nothing, Isla Palenque is it.
Isla Palenque Resort is a private island resort amidst 400 acres of jungle, so it felt a bit like we were the only people on the island. We stayed in this beautiful bungalow, complete with an outdoor shower and bathtub(!) and just a few meters from the beach.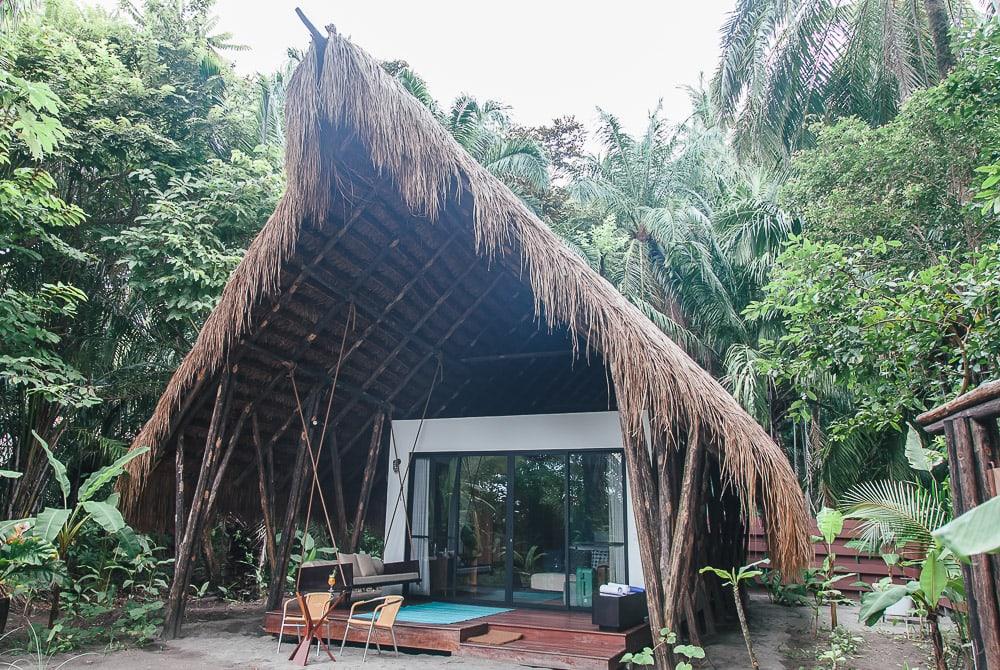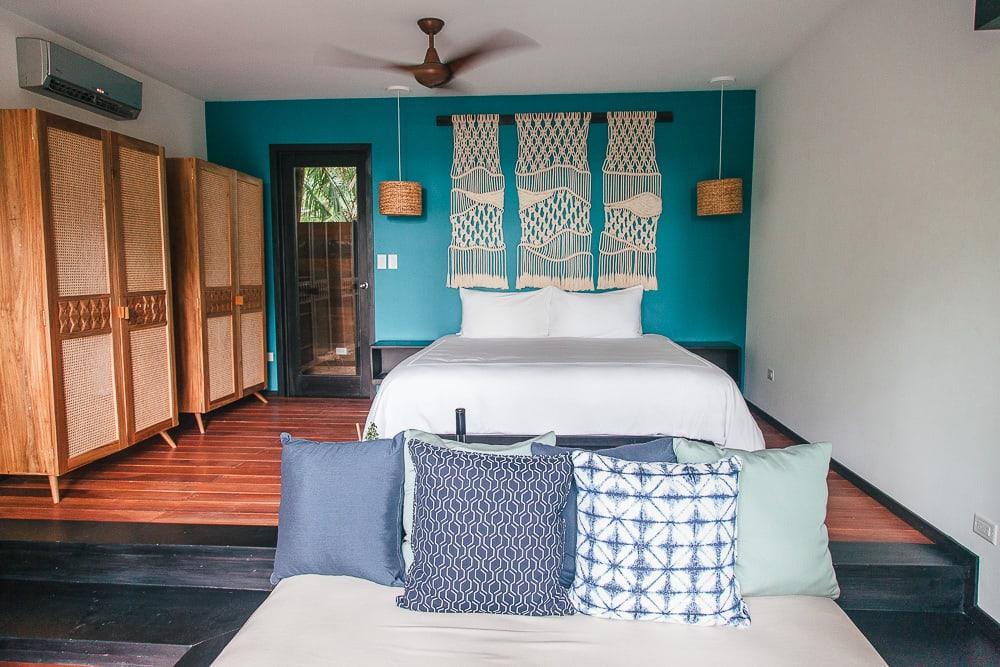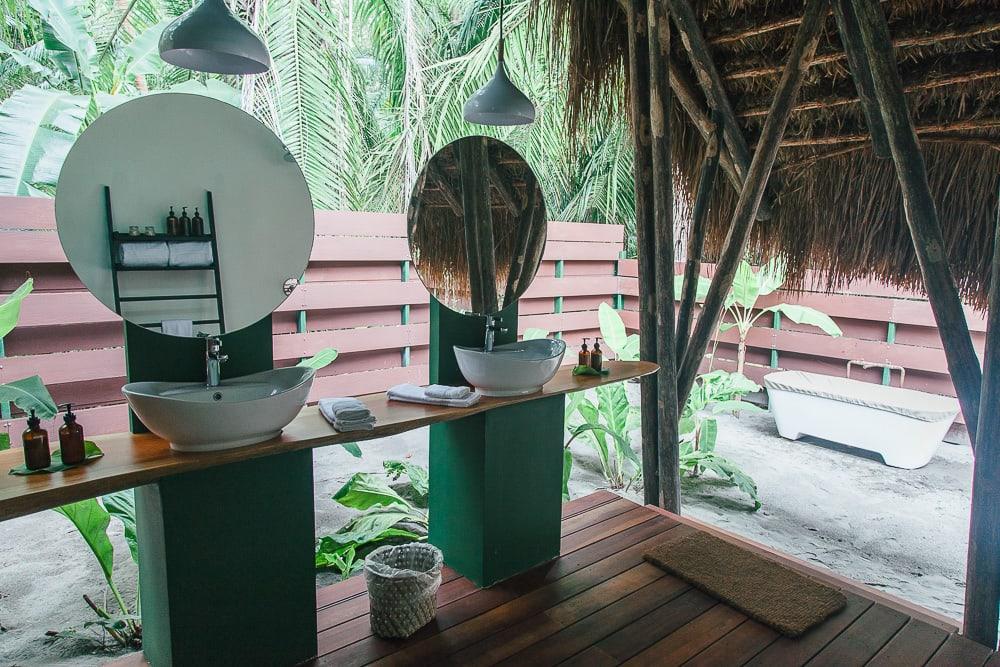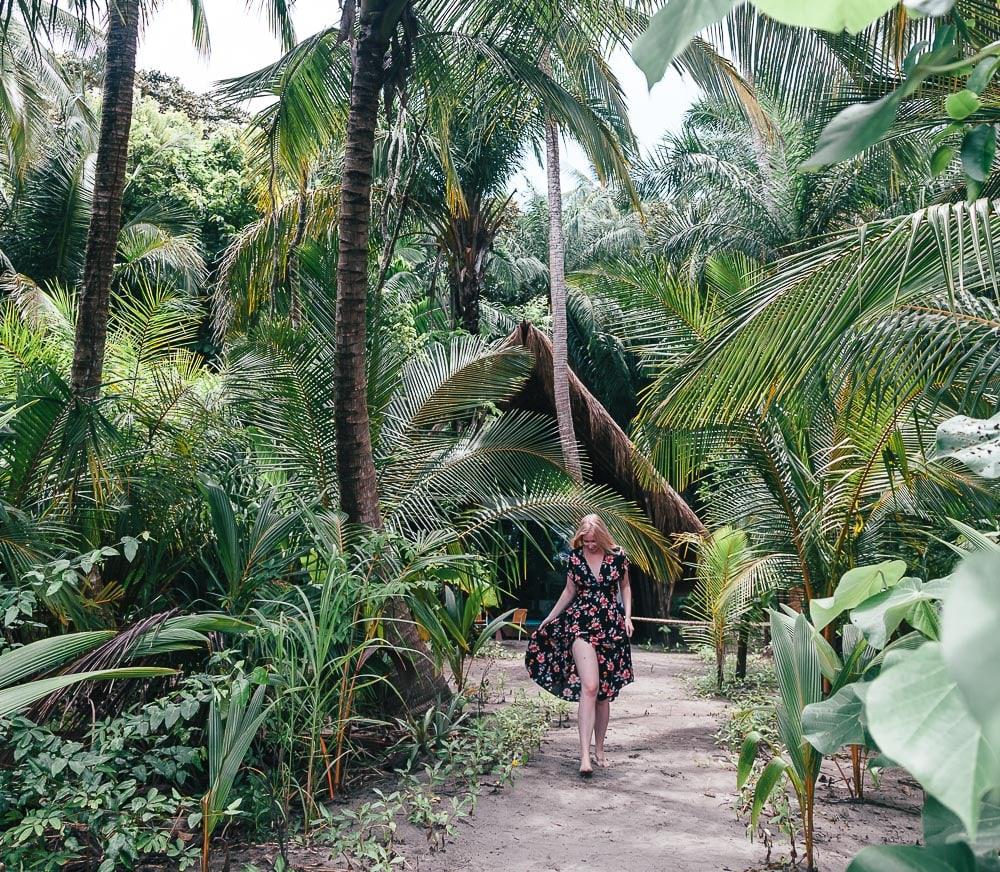 Isla Palenque is on the Gulf of Chiriquí, which is actually on the Pacific side of Panama, so we got to swim in a different ocean!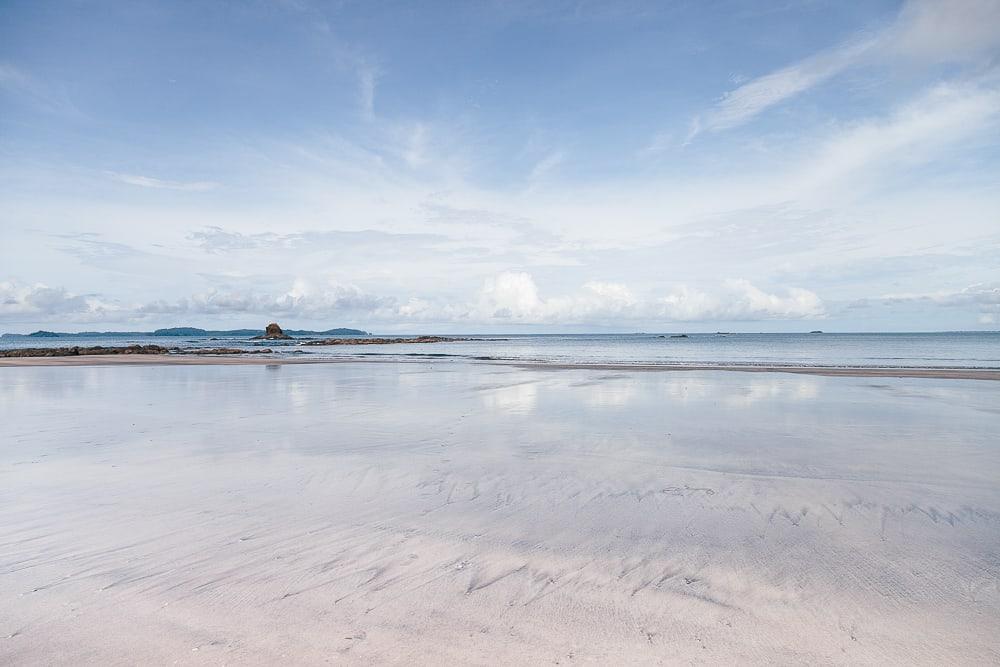 The water here was definitely darker than in San Blas, but in a way I sort of preferred it, as it was much quieter. Plus we were lucky enough to be there when the humpback whales were also on the Gulf of Chiriquí giving birth to their babies!
Each year humpback whales come to the Gulf of Chiriquí from both the north and south poles to give birth in the protection of Coiba National Marine Park, so if you come between July and October you can take a whale watching tour for a chance to see them. We arranged a tour through the Isla Palenque resort for $70 each, where we rode out on a boat to see the whales.
The whales weren't as active as when I went swimming with whales in the Comoros, so I didn't get any good photos of them this time, but I was surprised by how many there were. In the Comoros we would ride around for ages trying to spot one, whereas here we came across so many pods of whales swimming around.
If you aren't staying on Isla Palenque you can also take a whale watching tour on the Gulf of Chiriqui leaving from (the more budget-friendly) Boquete, offered here.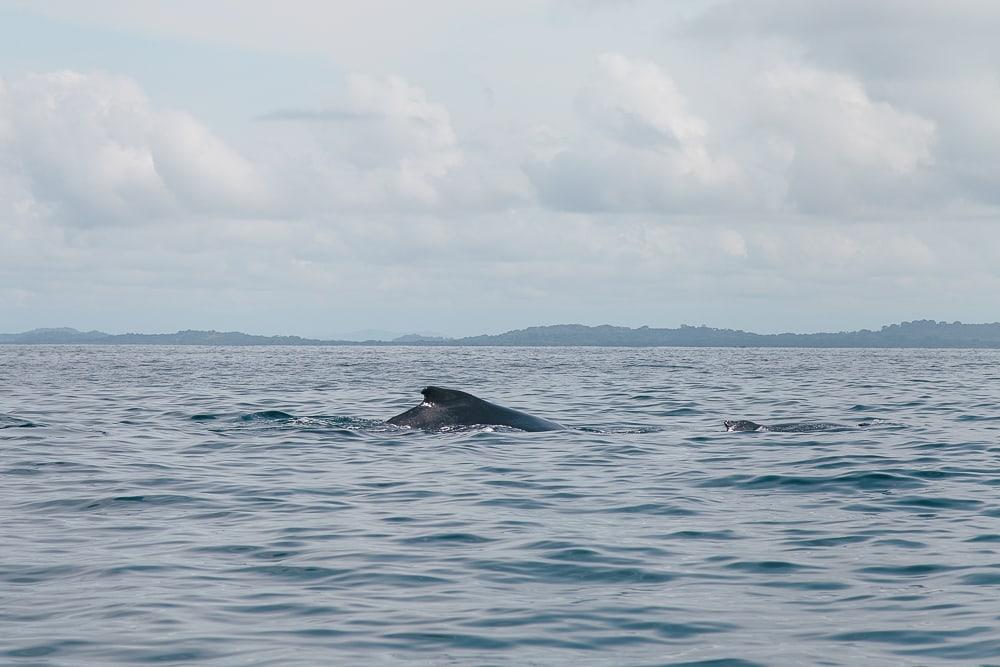 Isla Palenque also offers lots of free tours and activities like kayaking, SUP, yoga, and birdwatching. We took their Secrets of the Island tour to explore more of the jungle in the middle of the island and learn about the history of Isla Palenque. They've found lots of old artifacts and bones here, so it's become a sort of mini archeological site as well.
Otherwise we pretty much spent our three days on Isla Palenque relaxing by the pool, relaxing on the beach, and relaxing in our bungalow.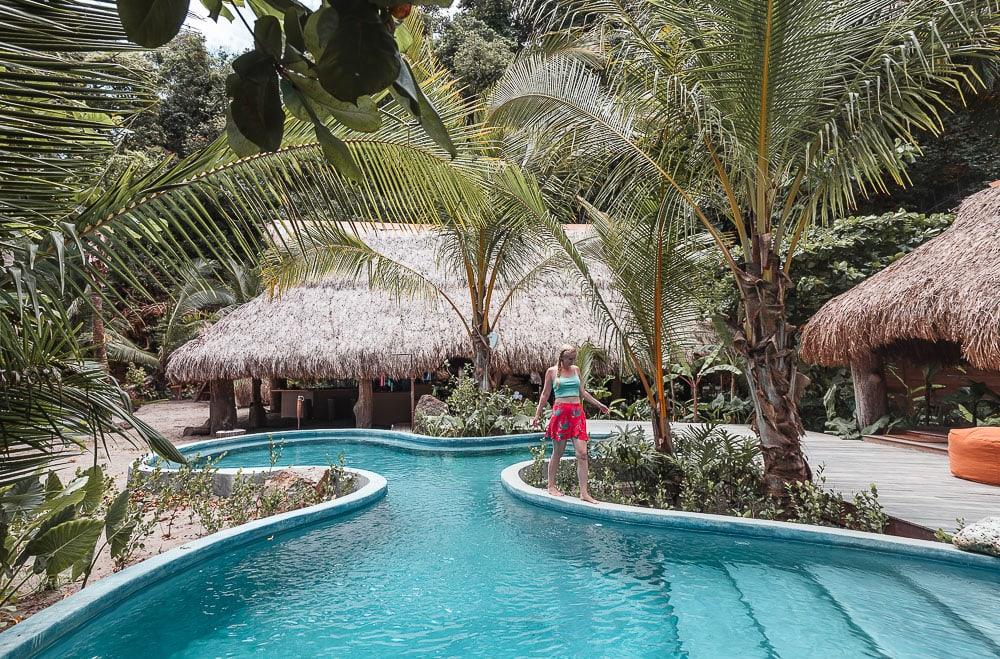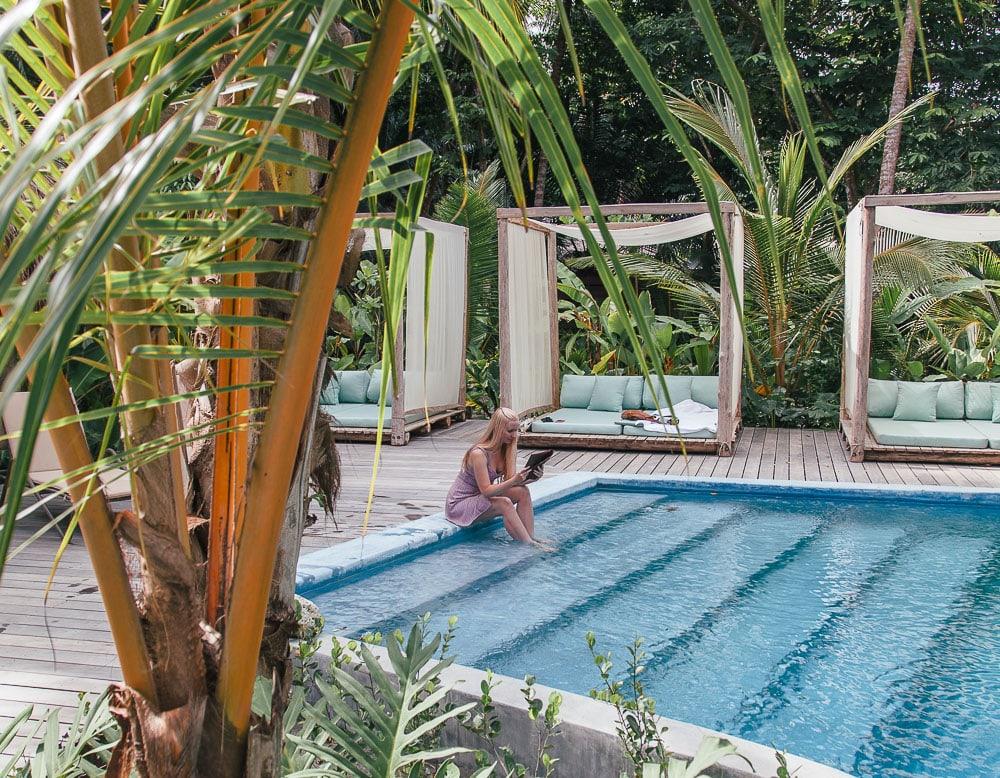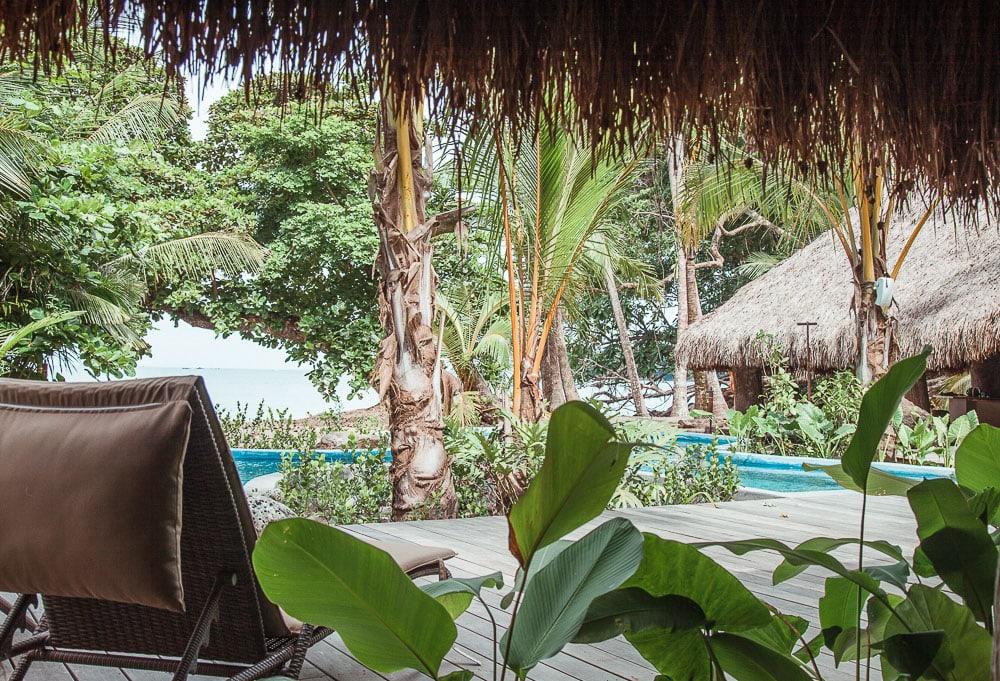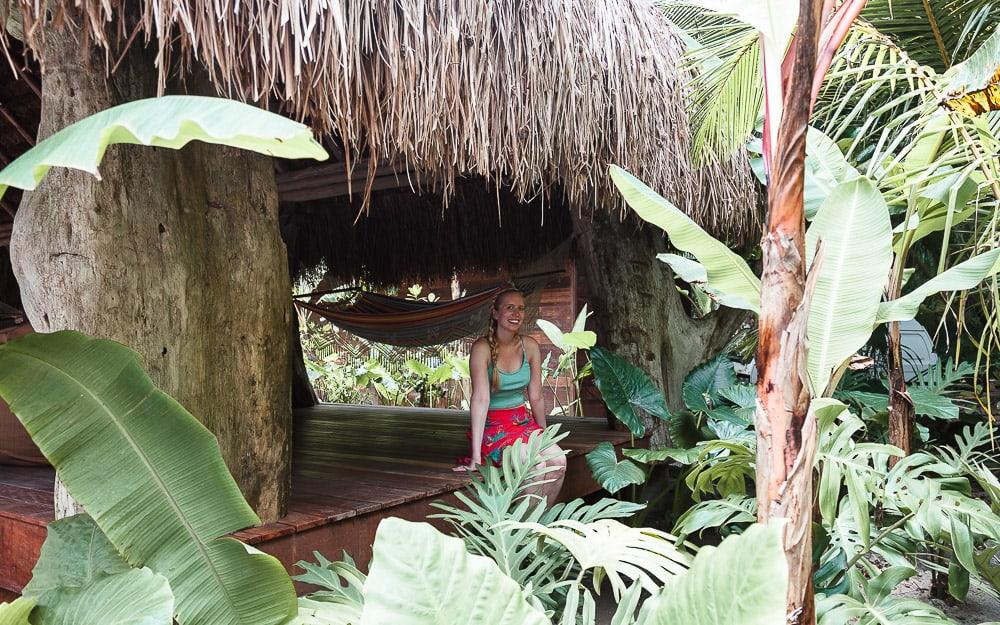 I'm not sure if we were just particularly lucky, but even though we were visiting during rainy season we had sunshine everyday. But at night there would be intense thunderstorms out over the water, which I found really exciting! This also made for some spectacular sunsets in the evenings.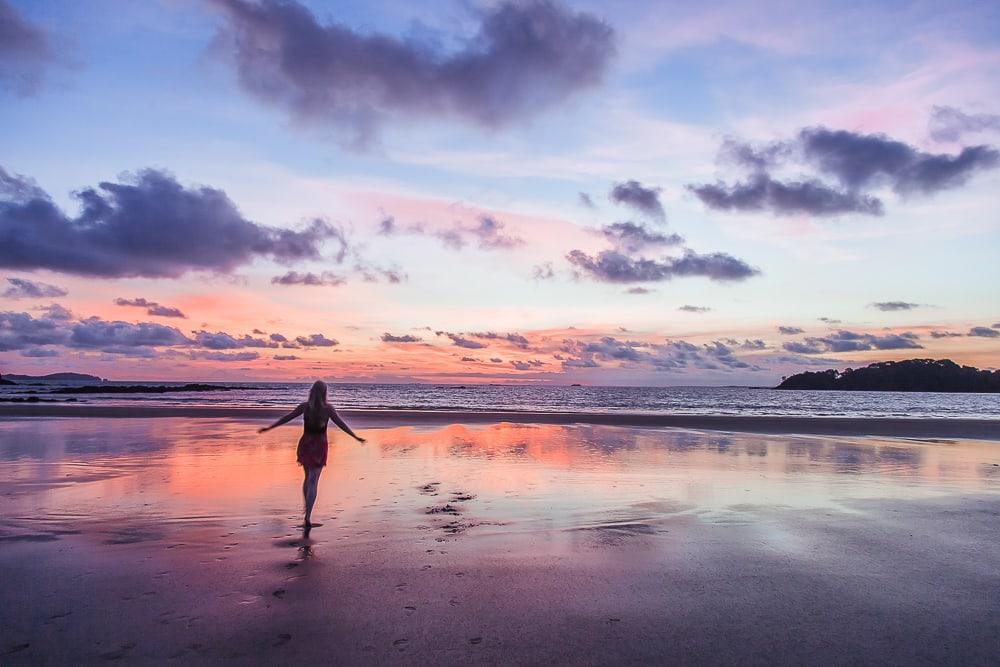 You can see more from Isla Palenque in my video about my two weeks in Panama (skip ahead to 2:12 for Isla Palenque).
Practical info about Isla Palenque Resort
Isla Palenque is a resort, but it's small and intimate and each bungalow is in its own secluded garden by the beach, so you'll have lots of privacy. At the same time, you could easily fill your days with activities arranged by the resort, if you wanted to.
This was the most expensive place we stayed in Panama, but I definitely felt that it was worth the splurge! I haven't stayed anywhere quite like it, and the staff were incredibly sweet and helpful. And while it would have been amazing to spend a full week here, three days was still a good amount of time to get to know the island and have a nice relaxing break.
Our stay at Isla Palenque included three meals a day and non-alcoholic beverages. I enjoyed all the meals, but I could imagine eating here could be problematic for picky eaters, as they only provide two different choices at each meal.
All of the food served is locally sourced and organic as part of Isla Palenque's commitment to sustainability. And if there are any foods you don't eat I would definitely let Isla Palenque know about all of them before your stay! Again, I didn't mind at all, but some people might struggle with the lack of choice.
We flew from Panama City to David, where we were picked up by transport arranged by Isla Palenque. Then when leaving we arranged transport through Isla Palenque to Boquete, our next destination.
Click here to check prices and availability at Isla Palenque