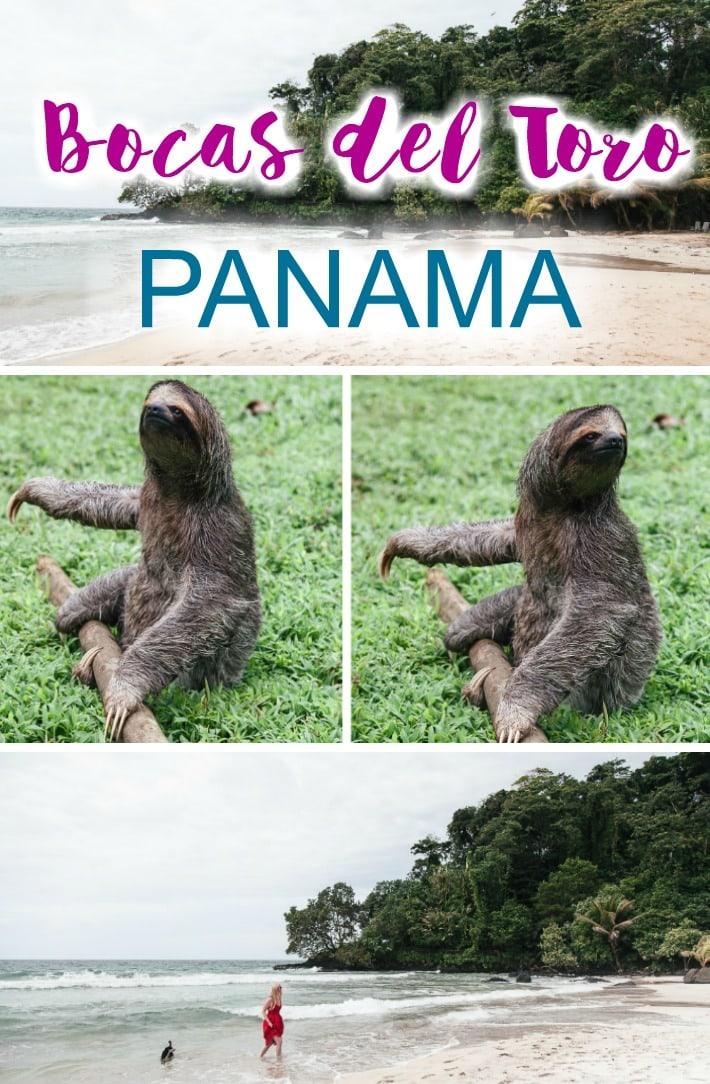 As Rachel and I sat in the minivan taking us to Bocas del Toro I worried that we had made two grave mistakes in coming here: we had visited San Blas first, which the Bocas del Toro beaches could never live up to, and we were visiting some five years too late.
You see, everything I had heard about Bocas del Toro described it as a backpacker party hub, and these former backpackers weren't sure if we'd find something for us. Because apparently in the past five years we've become old women.
But luckily for us, it turns out that there's another part of Bocas del Toro that's less about hostel parties and more about pristine beaches and beautiful jungle hideaways.
We asked around a bit before getting to Bocas del Toro, and everyone told us that if we wanted a quieter experience we should avoid the main island of Isla Colon and instead try to stay on Isla Bastimentos. And all our research into Isla Bastimentos pointed towards one place: Red Frog Beach Resort.
So we booked four nights in at Red Frog Beach and crossed our fingers and toes that we'd like it.
Red Frog Beach Resort
Red Frog Beach Resort is a funny place. The property is enormous and filled with different types of bungalows and villas offered at different price ranges. What I found interesting though is that a lot of the villas are owned by people in the US, and Red Frog then essentially rents them out to visitors when the owners aren't in Panama.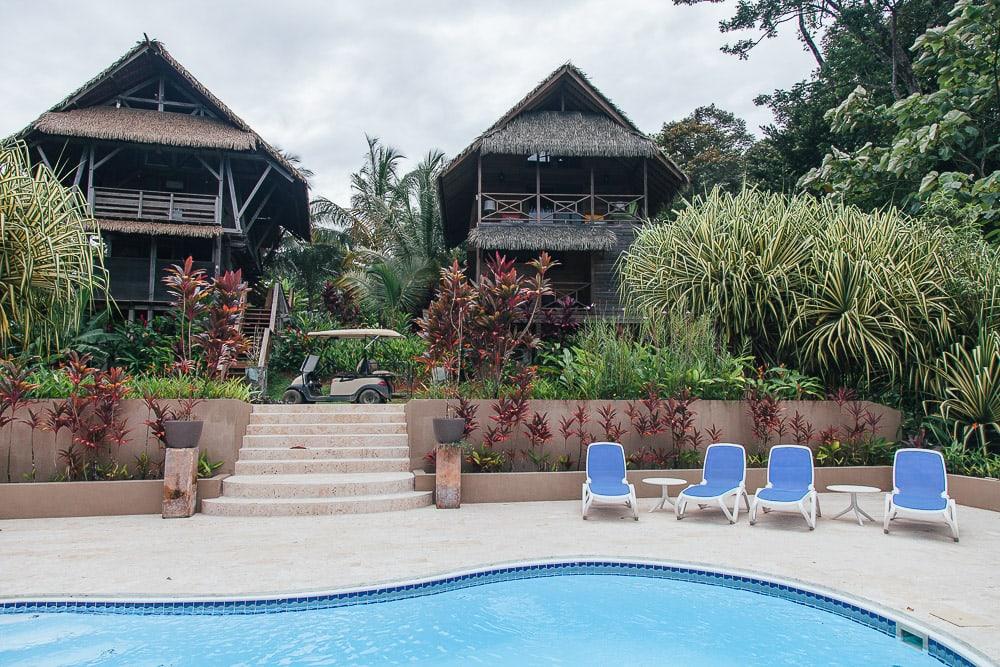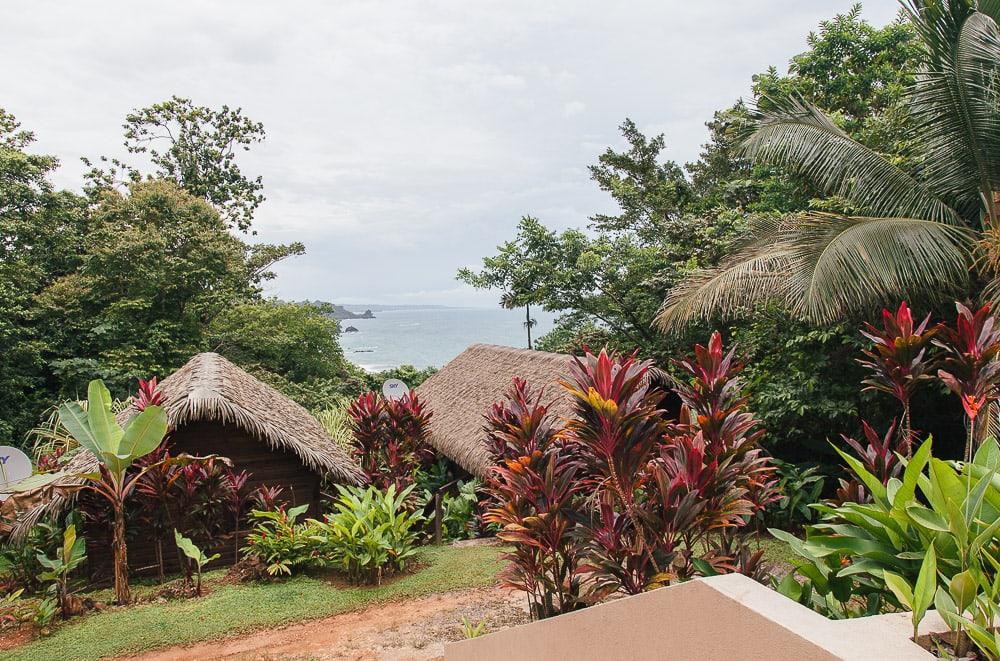 This means that the villas feel like they're in the US – at least the design of ours felt like something I'd find in Florida. And this also creates a nice sort of community at Red Frog, as a lot of the guests actually come here every year.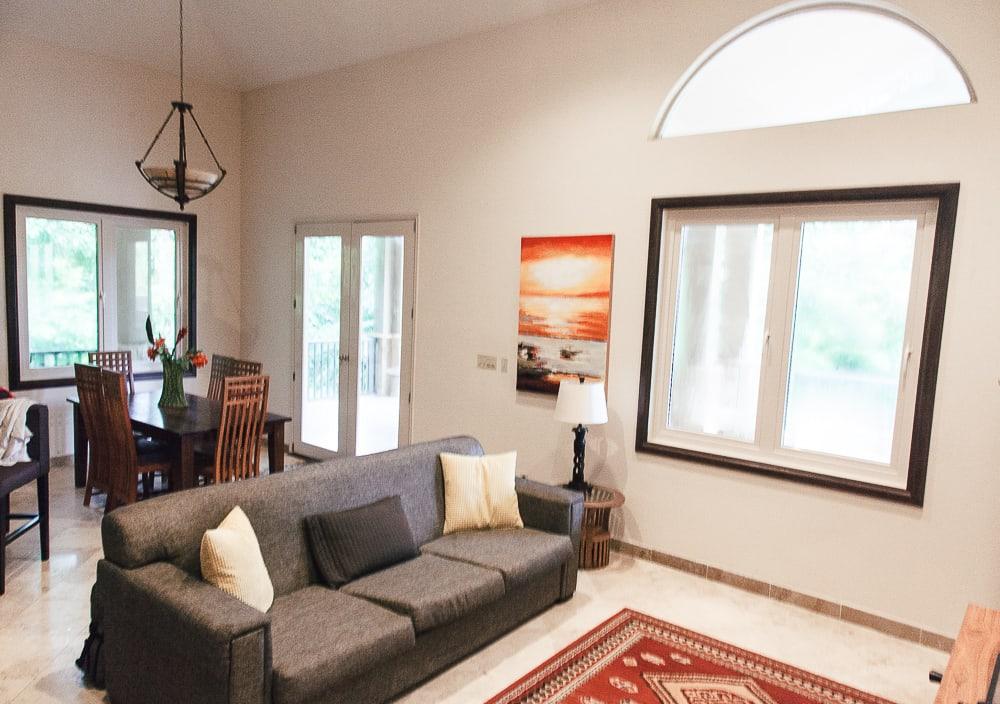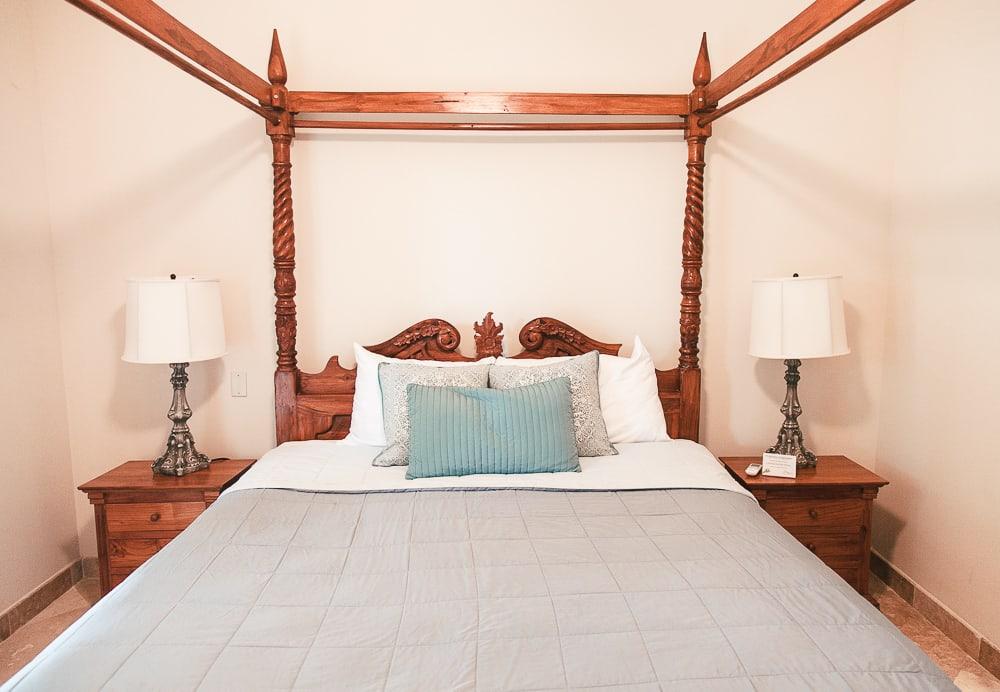 The only downside to this is that the quality of each villa will vary a bit, so we had a few issues in ours. One of the showers didn't work, there were some repairs that needed to be done around the villa, and one of the beds had mites.
But those were all minor issues, and for just four days it was the perfect place to totally relax. We even had our own little private pool!
Probably my favorite part about Red Frog was the private beach and pool area, which was stunning and just the most perfect place in the world to relax.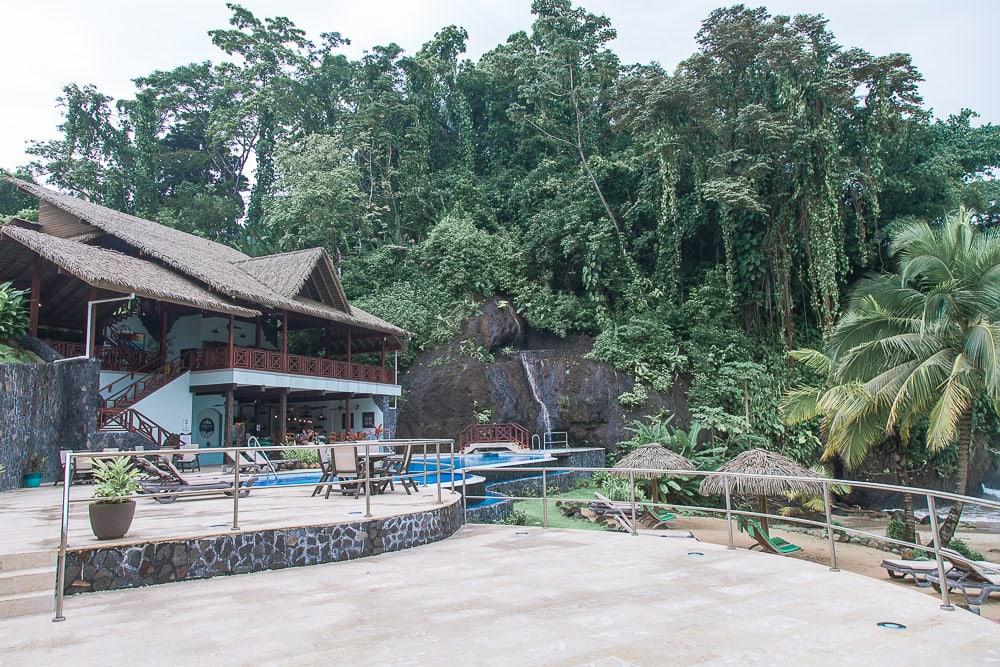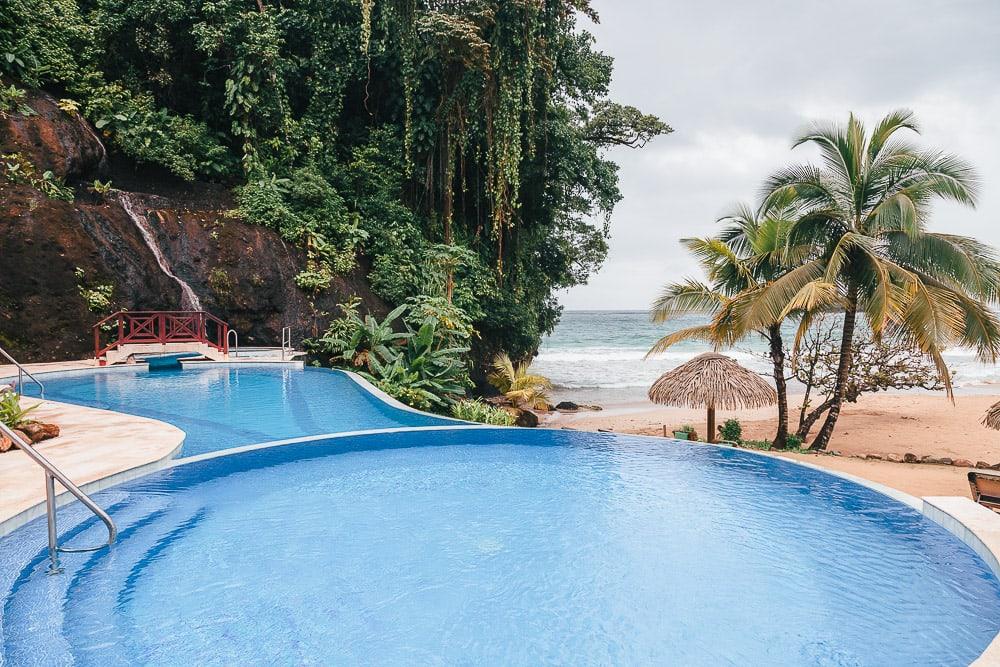 There's also a public beach area called Turtle Beach where people who aren't staying on the resort can come on day trips.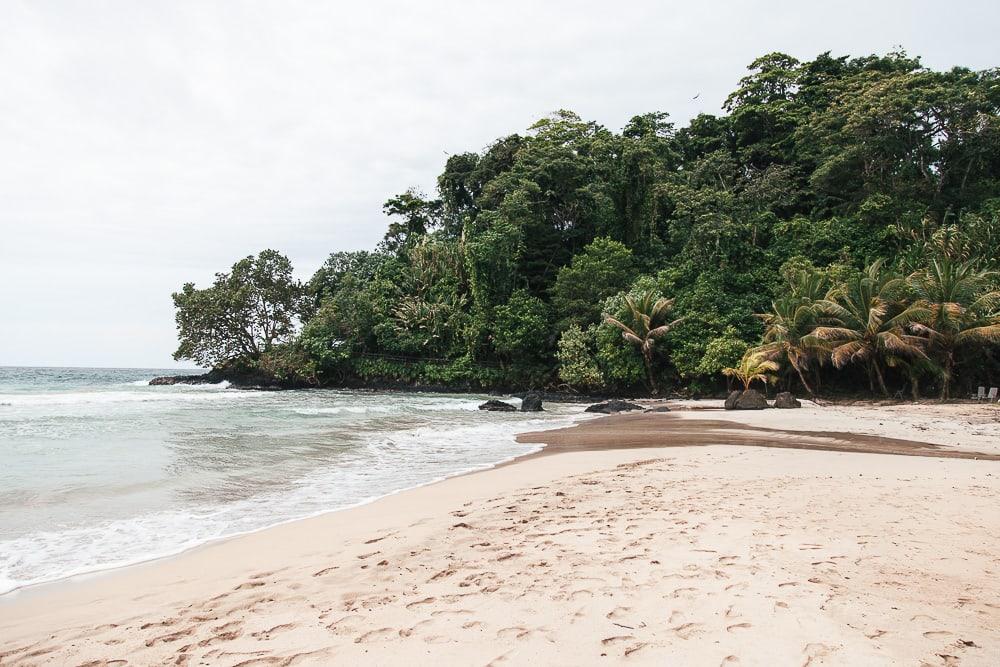 We even made some new canine friends!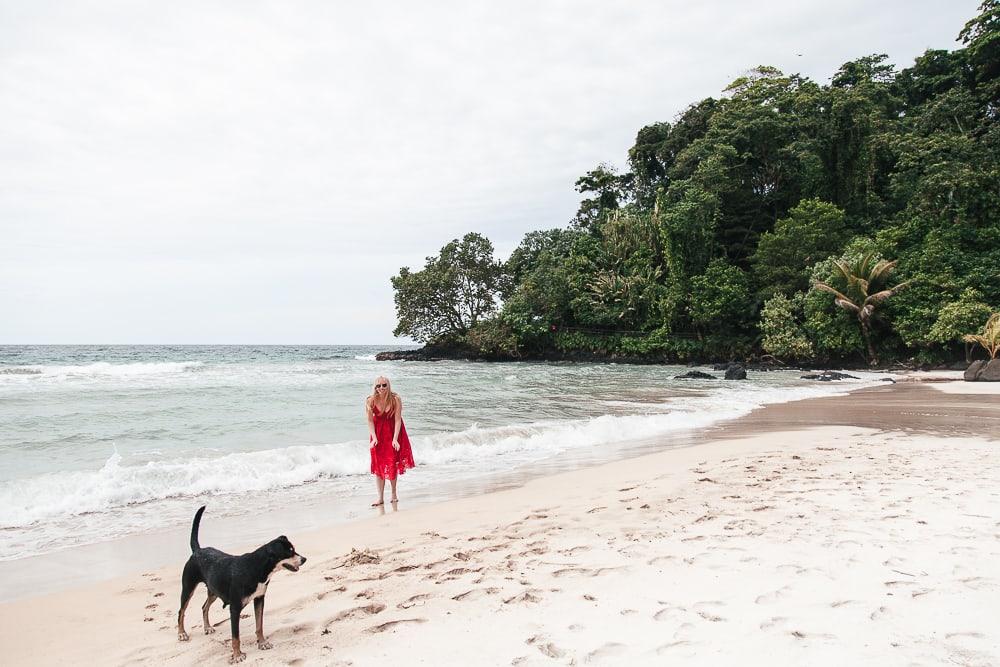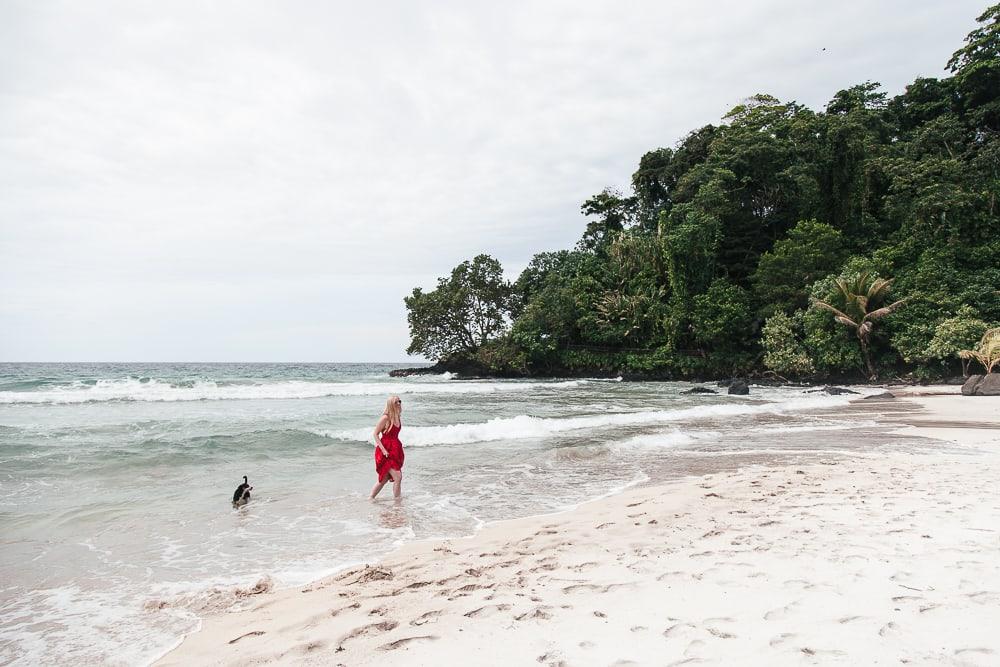 Meals aren't included with the stay, which gave us the freedom to eat at the different restaurants on site (the beach bar was my favorite over the restaurant at Turtle Beach), and we even went into town one day to pick up some nostalgic ingredients for a good old American dinner of mac and cheese and grilled cheese sandwiches!
You can check current rates and availability at Red Frog here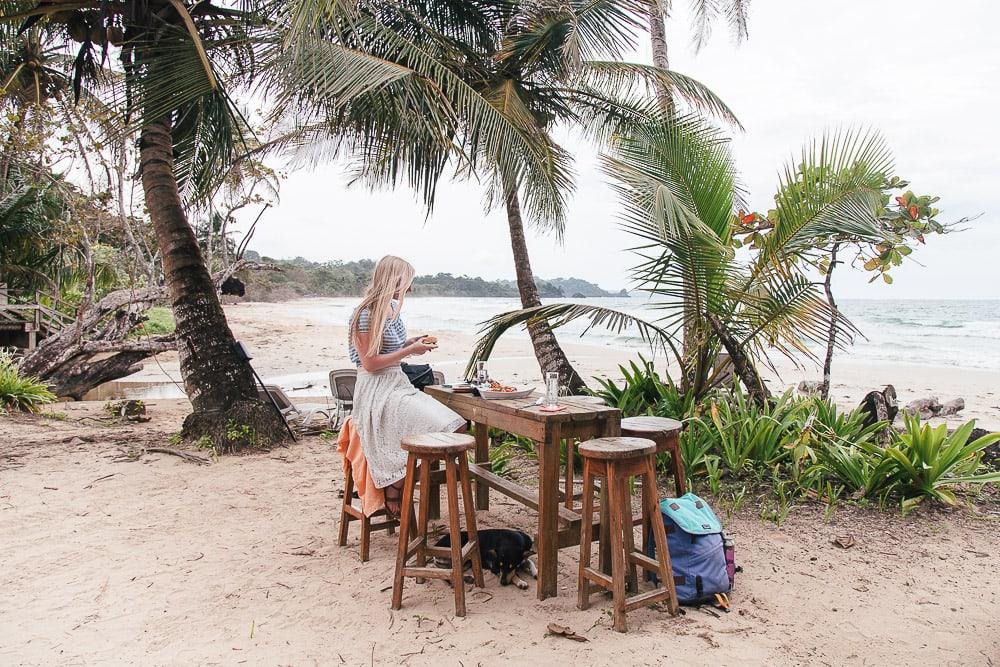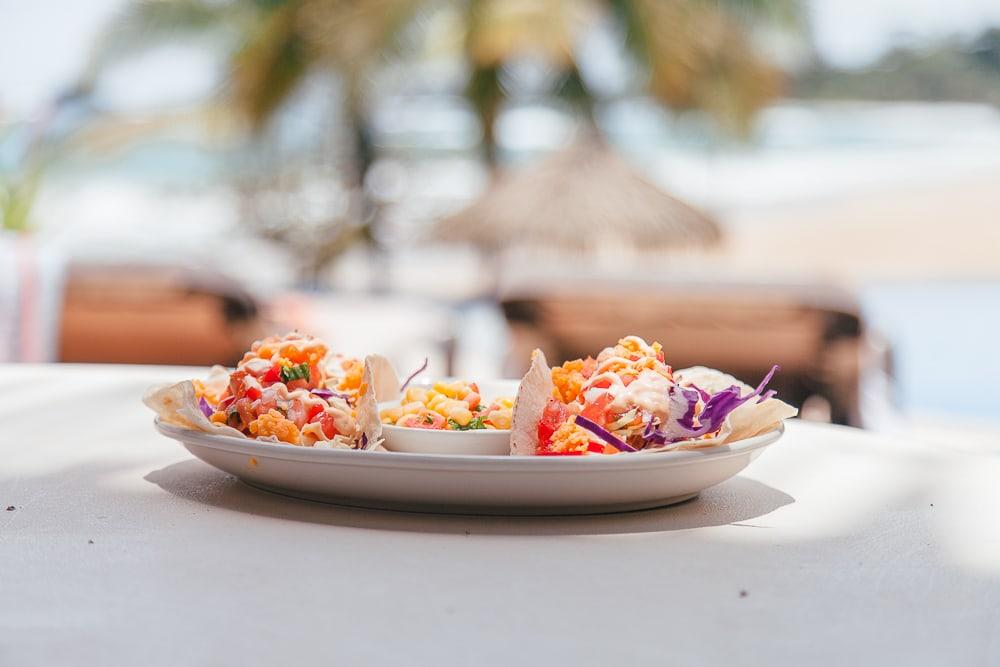 Bocas Town
While we mostly used Bocas del Toro as a laidback beach holiday, Rachel and I did take the Red Frog shuttle boat into Bocas Town, the main town in Bocas del Toro, for one day. I don't think there would really be enough to do there to justify spending a night in Bocas Town, but it was great for a day trip.
Bocas Town is basically made up of two main streets with lots of tourist shops selling beach and surf gear, lots and lots of restaurants and cafes, and like ten supermarkets. Seriously, so many supermarkets.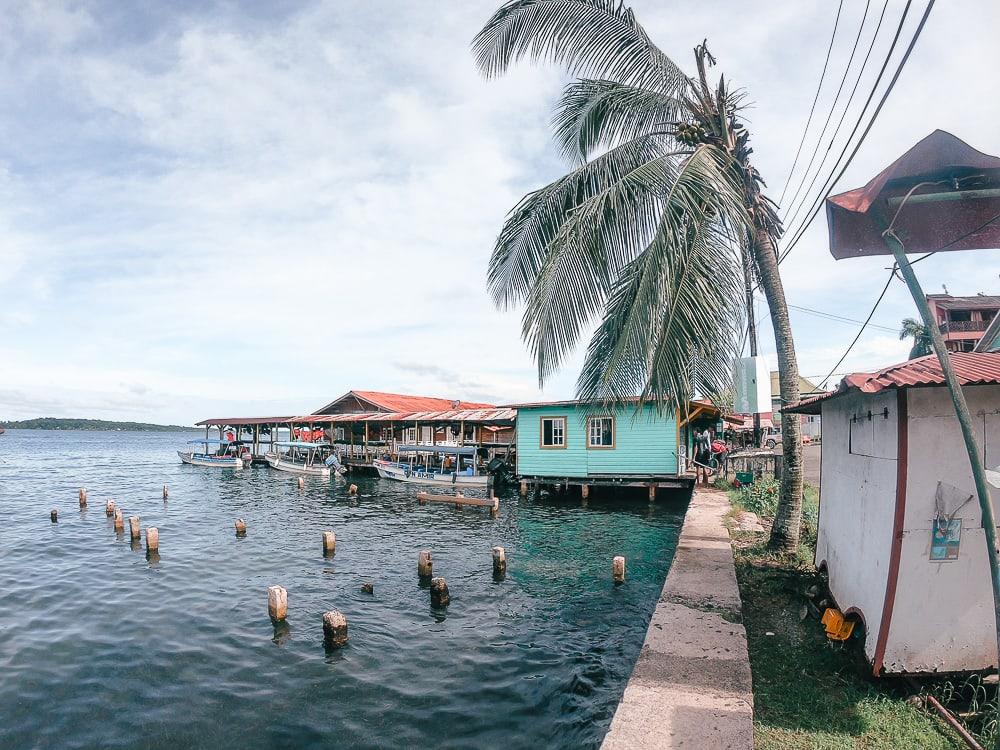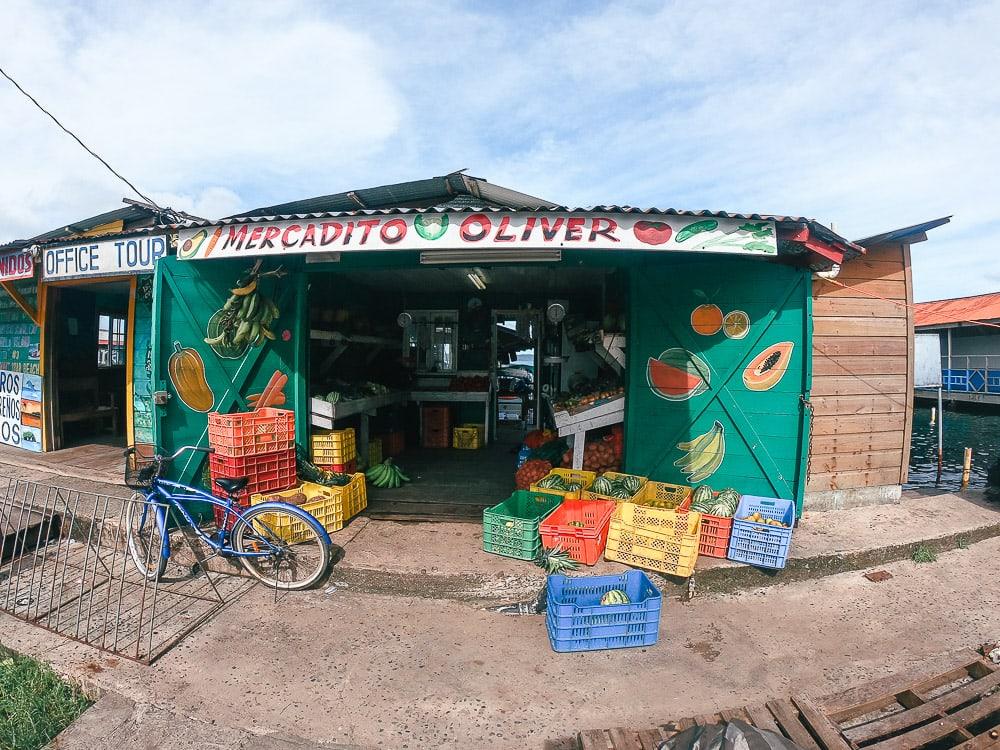 We had lunch at La Buga Dive & Surf, which is super cute and right on the water, and my falafel burger was perfect.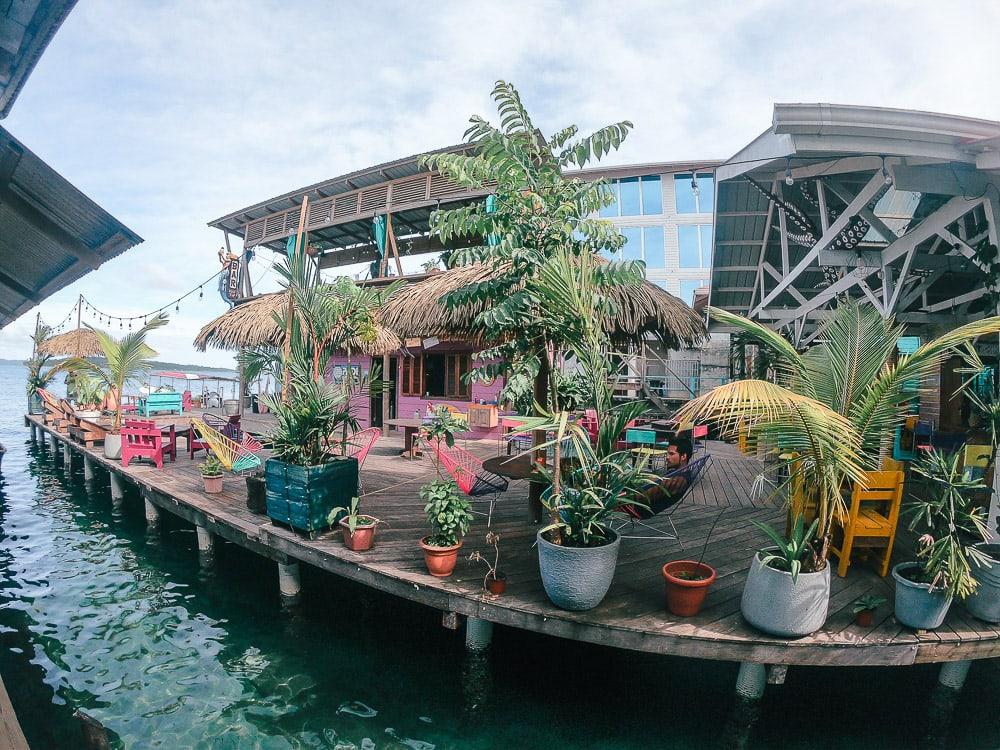 And then we had dinner at Buena Vista, which again is right on the water and has amazing food. We way over ordered so we ended up bring the rest back to Red Frog to eat later, which actually worked out perfectly.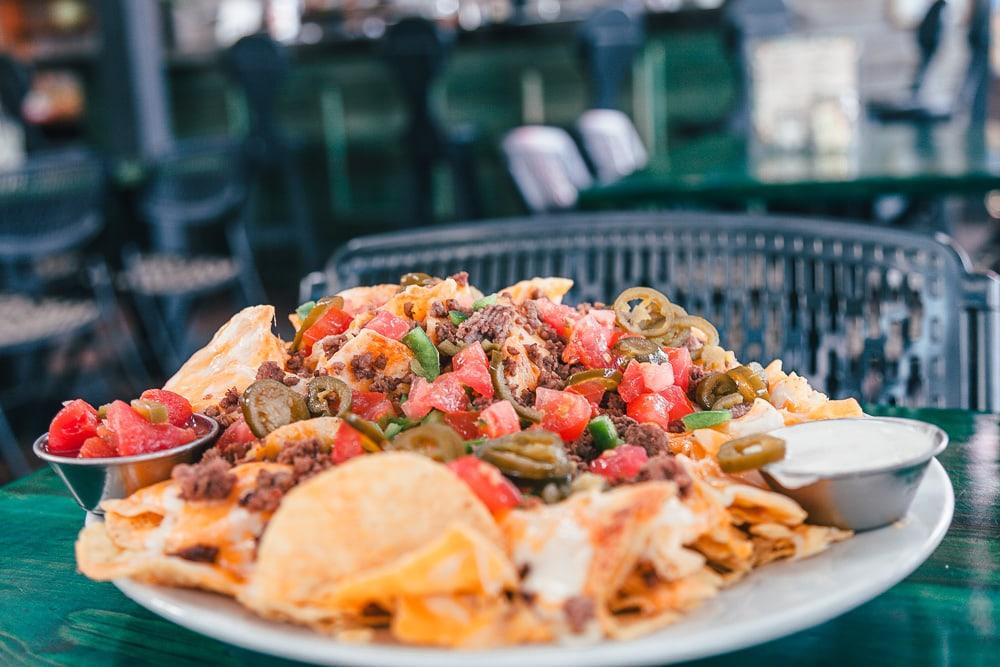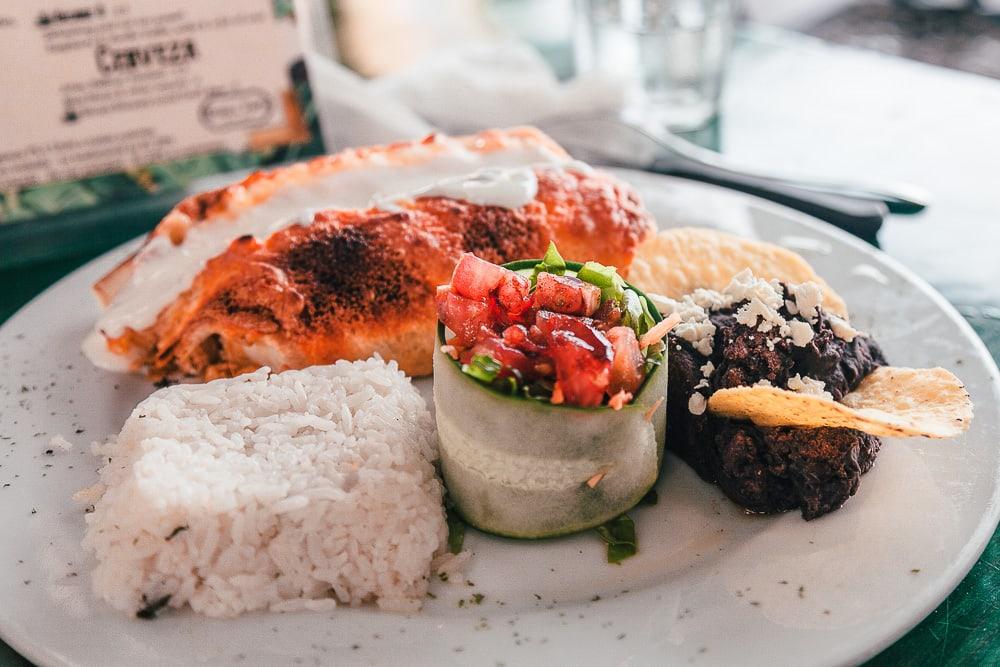 The Zapatilla Islands
As for it being a mistake visiting San Blas before Bocas del Toro, I actually found both places offer something unique. Yes, San Blas looks like paradise, but Bocas del Toro has a lot more accommodation and food options, and you can't find as luxurious accommodation as Red Frog on San Blas.
If you don't have time to visit San Blas as well, I would instead try to get to the Zapatilla Islands while on Bocas del Toro, as these two islands are meant to have the clearest water and most beautiful beaches on Bocas del Toro.
I know Red Frog Beach Resort organizes tours to Zapatilla, or you can also book a snorkeling tour from Bocas Town that will take you here as well.
We almost did a snorkeling tour so that we could stop by Sloth Island, where you can spot sloths from the boat (you aren't allowed onto the island), but then we ended up coming across a sloth right on our resort!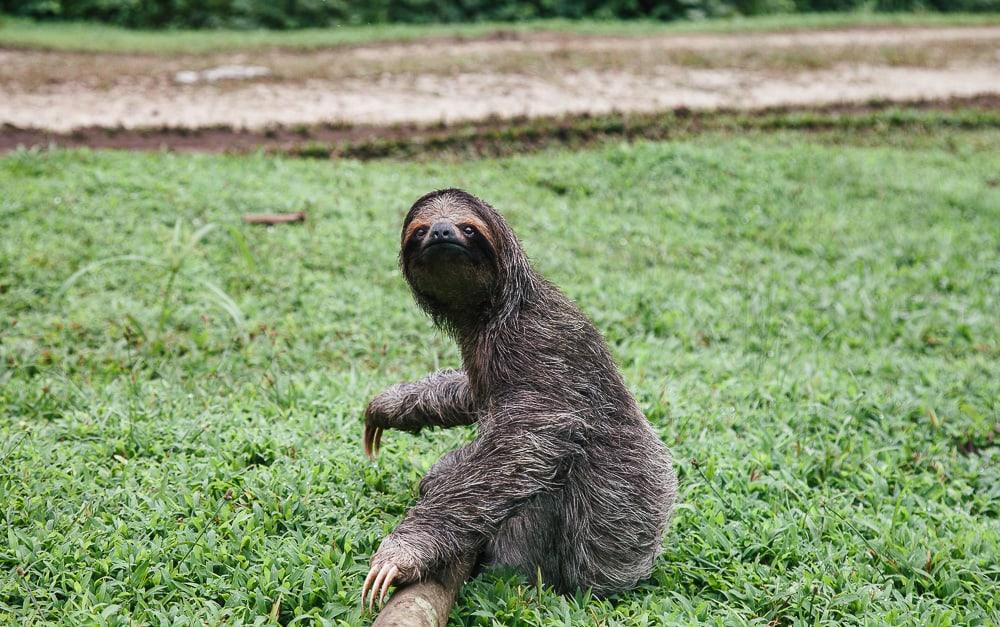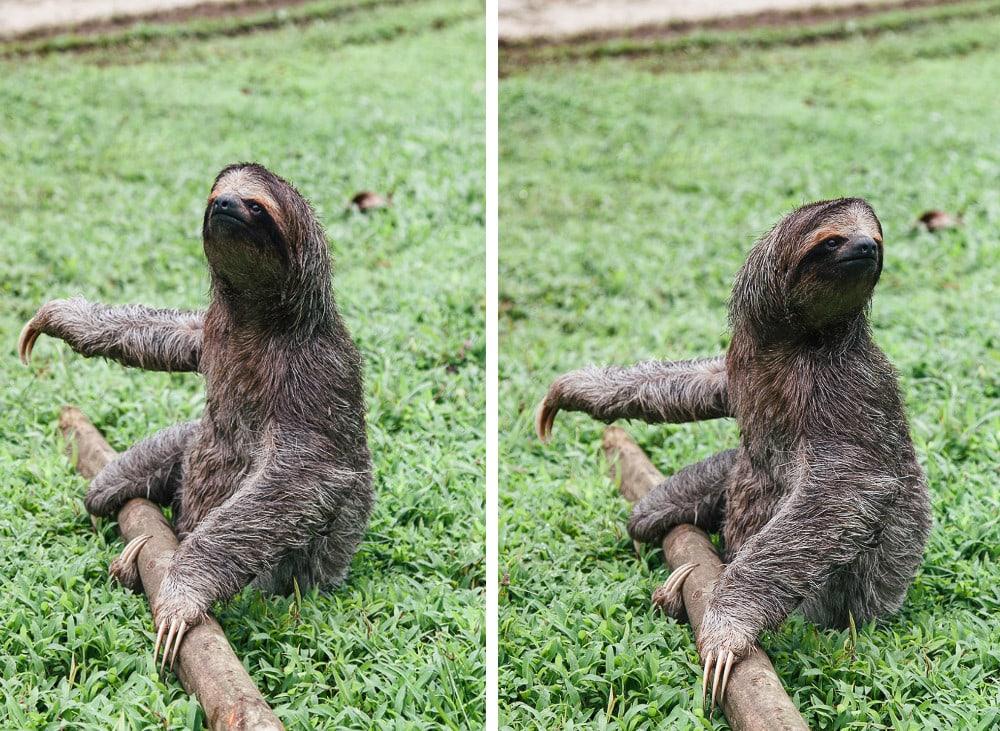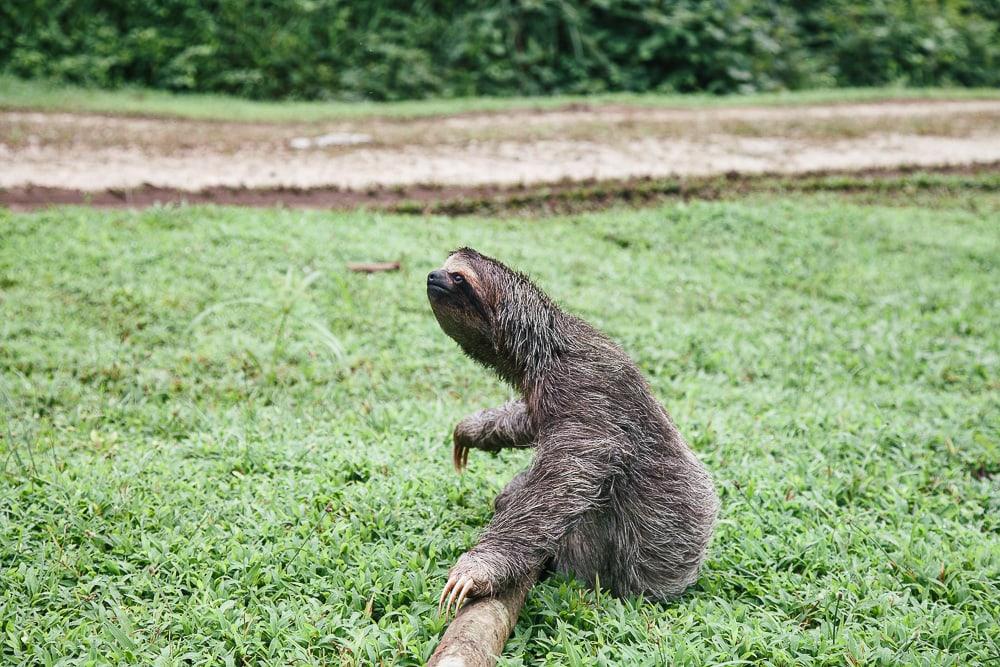 You can watch him slowly crawling away here:
And then we woke up early on our last morning to catch a 7:30 am flight back to Panama City in order to catch our flights home! In the end I was so glad we decided to finish our trip on Bocas del Toro and it definitely left me wanting to come back to Panama someday – in fact I've already promised Dan that I'll come back with him.