While most of my blog audience isn't interested in the business side of blogging, personally I love reading and talking about blogging, so I've started a blog series that I'll be keeping separate from my regular content.
You won't see these posts featured on my home page or shared on my blog's Facebook page, but instead you can find them under "Blogging" in my navigation menu, on Bloglovin', or you can subscribe to my separate blogging newsletter for updates.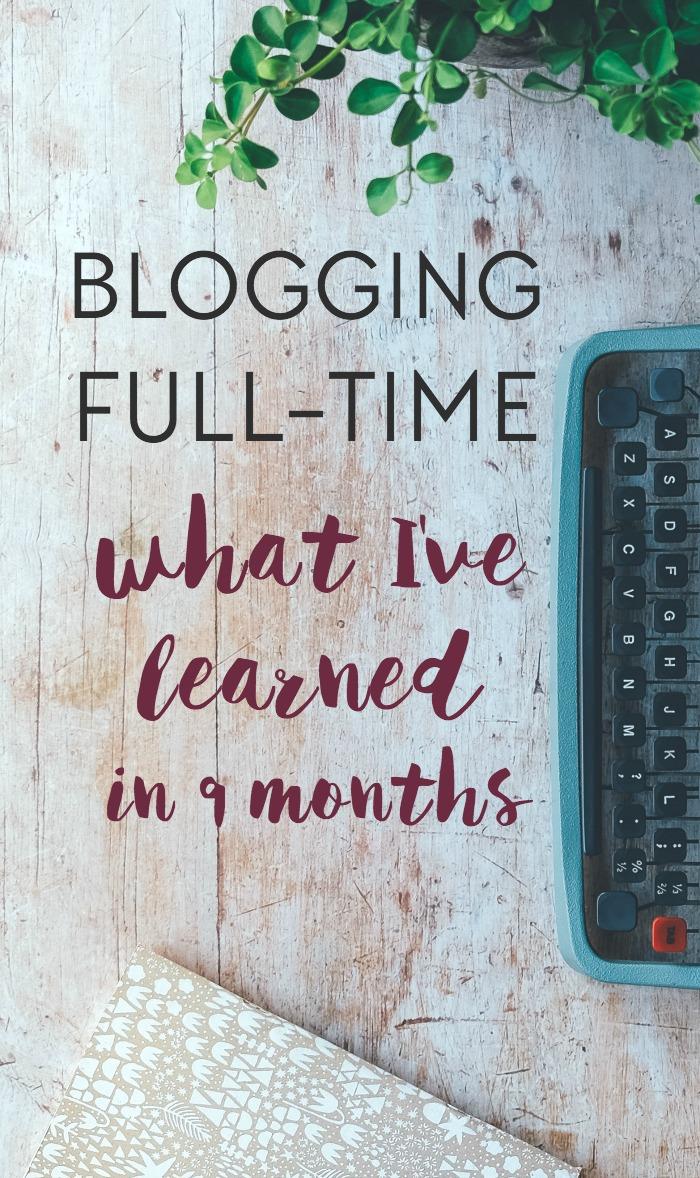 The other day I was talking to a friend about how I had just recently gone full-time as a blogger, but then I realized that actually it's already been nine months! And then of course we had to make the obligatory joke about what else I could have achieved in nine months, and were my blogging accomplishments as impressive?
Lol no, I didn't grow any human babies, but it does feel like this blog baby of mine has done a lot of growing up in the past few months!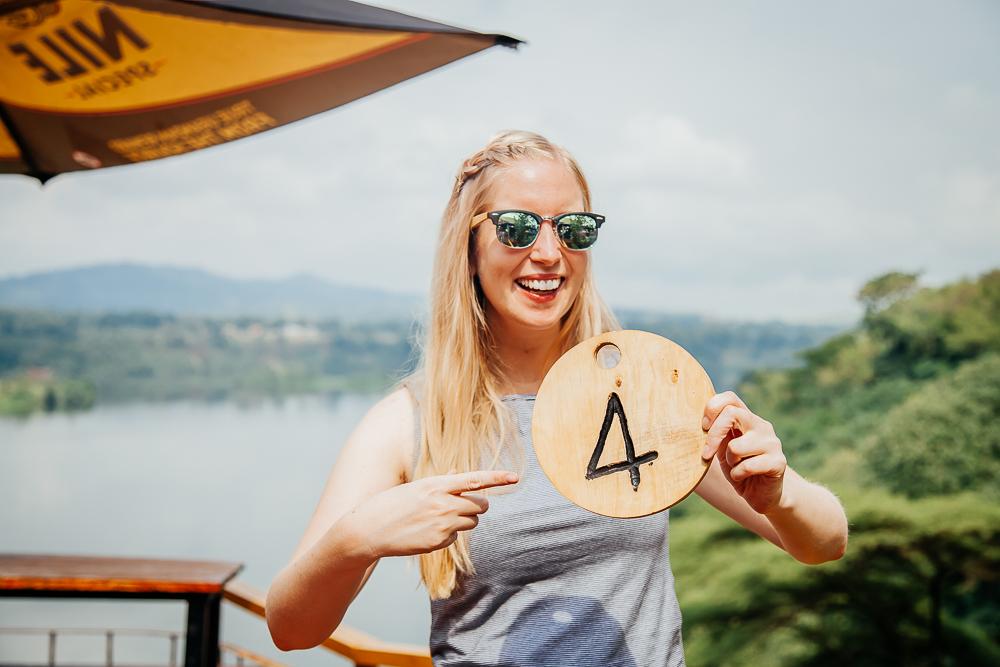 I've now been blogging for 4 years!
When I made the leap into full-time blogging I promised myself that turning my hobby/side income into my full-time job wouldn't change anything. I'd still be the same blogger, and my blog wouldn't suddenly get all gross and commercial.
But the truth is a lot did change.
I think mostly in a good way though! I just hadn't quite anticipated how much my approach to blogging would alter once it became my sole source of income.
I'm working way less now
Like, what?
To be fair though, this wasn't totally a conscious choice on my part. In fact, for the first four or five months of this year I worked an insane amount. But then at the start of summer I fell into a depression (unrelated to blogging – it's just something that happens to me sometimes) and basically did not do any work at all for several weeks.
Being too depressed to work was obviously really scary – and especially difficult considering I had no boss other than myself to like, force me to go do something – but on the bright side, in the process of getting myself back to work I ended up streamlining my routine to make it way more effective.
After a month away from work I realized, well, firstly that my blog traffic and income will stay the same (in the short term) even when I'm not working, so I can probably chill out just a little. But even more helpfully, in getting myself at least to do the bare minimum to keep this business alive I realized how much time I used to waste on unnecessary blog tasks.
Now, if I were more ambitious I would have gone back to working all the hours once I started feeling better, but the truth is – I'm not sure if I should admit this? – I'm not terribly ambitious.
At least right now I'm very happy to do enough to give myself a comfortable income while also having the freedom to spend more time with my friends and travel when and how I want. Yeah I could make my blog better and my income higher if I worked harder, but I also want to enjoy life and the novelty of only answering to myself.
That probably makes me the worst business person ever.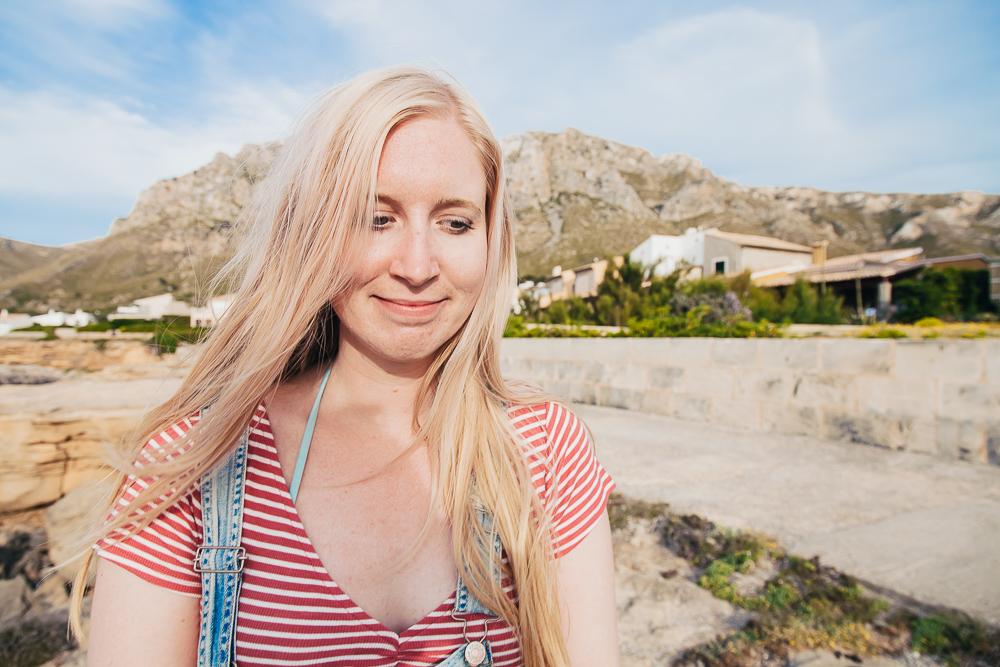 I started focusing more on SEO
At the start of this year my blog was getting around 100,000 monthly page views, and less than a fifth of that traffic was coming from Google. But then other bloggers told me that the bulk of their traffic comes from search engines and I was like, whaat am I doing wrong, why am I spending all my time pushing stuff on social media?
So I signed up for Keysearch and spent a good 3-4 months optimizing old posts for Google – so boring, but so effective.
Now my monthly traffic is around 200,000 page views, and over half of my traffic is coming from Google. That actually means that my other referrals have gone down, but it also means that I'm just spending so much less time writing and promoting new posts.
UPDATE: A few people have asked me about Keysearch – yes, I absolutely think it's worth the price!
You can search a phrase and Keysearch will tell you how many searches a month that phrase gets, a list of other related keywords/phrases you could try, and also the top 10 posts for the phrase you searched.
It also lists the DA and PA of each of the top 10 posts (and links to them so you can check them out), so you can quickly see if you'd have a chance to rank or not. And you can also have it track all of your website's keywords, to see if your ranking is going up or down, and you can even look up the keywords for competitors' websites to see what they're ranking well for.
You can get 20% off your Keysearch subscription with the code KSDISC – click here to sign up.
Thinking more about search engines has also sort of changed the way I blog, and guys, I'm not sure if that's a good or a bad thing. 
I basically used to just write for people who were following all my new posts, so I tried to publish pieces that would be entertaining even for people who aren't planning on visiting the places I travel.
Now, however, I'm thinking more about people who find my blog when researching a trip and trying to write stuff that would be useful for them. Which basically means that sometimes I'll hit publish on a post that, while hopefully super helpful, is also just a bit dull – like this massive post on Mallorca that no one was interested in when I first published it, but now is one of my top articles.
I guess it's like I'm writing the fun posts still mostly as a hobby, and then the more boring informative posts to make the actual money, as the informative articles tend to get more long term traffic (page views = money from display ads) and drive more affiliate sales, since people researching trips are actually looking to book or buy stuff.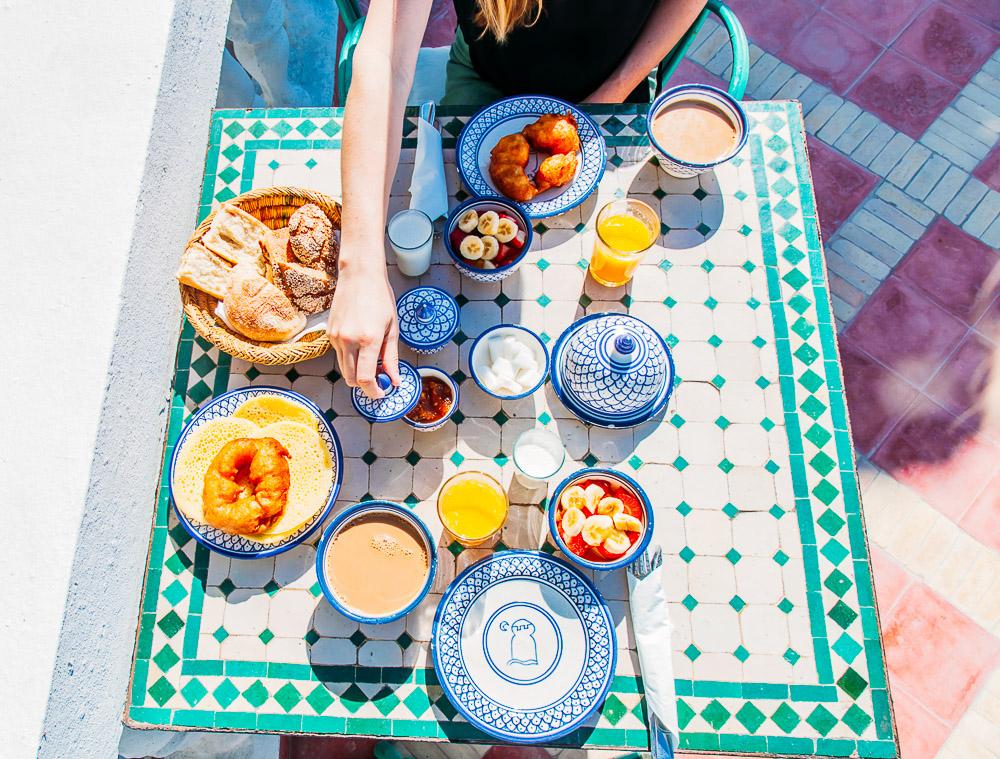 Most of my income is passive
Back in January I put on my business woman hat and figured out how much I'd like to be earning by the end of summer, and where I expected that income to come from. I drew a little pie chart and everything! Super profesh.
But the weird thing is, one of the smallest slices of that pie has recently become the very biggest: affiliate income.
I always knew affiliate marketing was a thing I should be doing and would dutifully put in affiliate accommodation and Amazon links where I could, but I didn't have any sort of strategy so never made more than a few hundred dollars in any given month.
But then last spring Monica added a new advanced lesson to her section on affiliate marketing in The Blogger Course (which I've raved about before) written by Becky of Global Grasshopper, who is a genius with affiliates. And it was a game changer. I totally revamped my approach to affiliates and watched dollar bills fall from the sky – or something like that. In truth it took several months before I starting seeing more sales, but it's been a rapid increase since then!
I think the most helpful part of Becky's lesson is that she wrote it as a travel blogger, whereas everything else I had read about affiliate marketing was written by bloggers blogging about blogging.
So they'd be like, I make tons of money from affiliates and you can too if you buy these tools and this course, and I'd be like wait though, does that mean I also have to write about those tools and that course to make affiliate income?
Instead Becky makes her affiliate income from travel posts, so I finally got an understanding of how to effectively use affiliate marketing as a travel blogger.
Uh though, this is awkward, I do have some affiliate links in this post about blogging – I promise most of my affiliate income comes from hotel bookings and car rentals!
So now I'm telling all my blogging friends to get on affiliate marketing now if they haven't already, because it really doesn't take all that much work and it's such a good way to make money! Whether you figure out an effective strategy with the help of
The Blogger Course
or do it on your own, just do it – you will only regret not having gotten on it earlier.
Anyway, being able to make a solid income from affiliate links and display ads (Mediavine continues to be awesome!) means that I no longer bother pitching for campaigns and sponsored posts. Of course I still accept the odd sponsored post or paid campaign that lands in my inbox, but for the most part I'm sort of enjoying taking a break from working with loads of brands.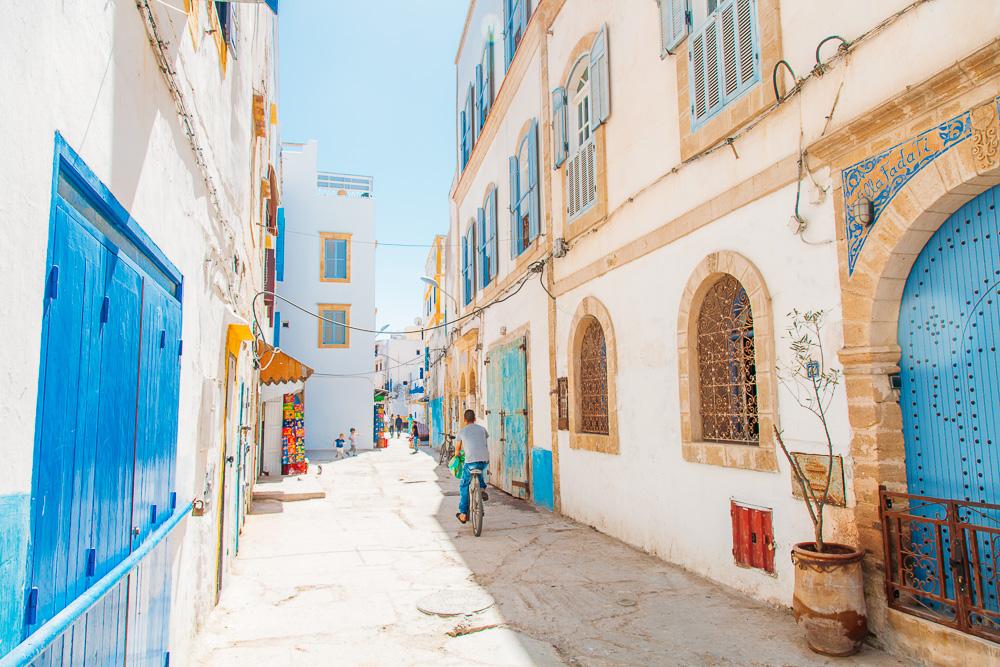 I'm saying no a lot more
This one also came as a surprise, since a big reason that I decided to quit my part-time job and give my full attention to this blog was that I was really bummed about having to say no to so many campaigns.
Except once I was finally in a position to say yes all the time I realized that I often don't want to. I have planned some really cool trips with a few destinations (one of which is coming up next month!), but I've also gone on a lot more independent trips where I didn't even try to arrange comped accommodation.
Maybe I just need to get more comfortable working with brands and figuring out how I'm comfortable collaborating, but for now I'm finding myself happier to travel and work independently, putting more of my energy into building up my passive income streams.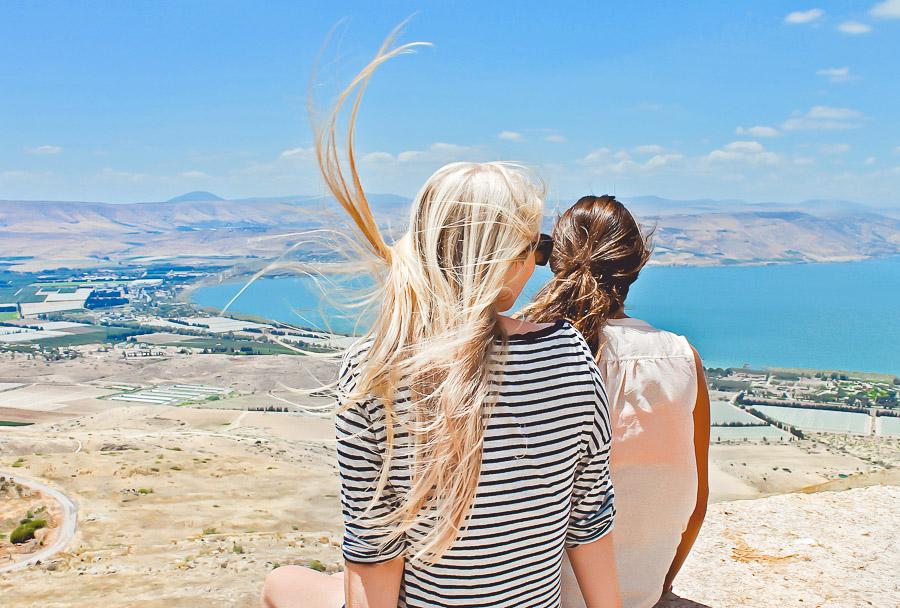 I am forcing myself to make videos
I really, really want to make more videos, as I personally love watching travel videos, but ah making them is such a struggle! I think it's worth it though, so right now that's probably my main blogging goal – get better at making videos.
I've made seven so far this year (you can watch them all here) and um, I still have some learning to do, haha.
And that's probably enough rambling for now! I would love to hear your thoughts on all this blogging stuff – in fact one of my biggest complaints about living up in the Norwegian mountains is that there are no other bloggers around for me to chat with!