So I was just talking to my friend Danielle about our Christmas travel plans (if anyone has any thoughts/preferences/tips on Kurdistan, Ethiopia, Ghana, or Sao Tome, let me know – we need to choose a place!) and I realized that it was a whole five years ago that we started blogging. Like, if my blog were a baby she'd be starting kindergarten right now!
Actually that's a really weird analogy considering all of my income currently comes from my blog. Does that make me a momager?
Anyway, after I hung up the phone I was reminiscing to myself about where these five years of blogging have taken me, and all I could think was: I've been really lucky.
There, I said it, the dirtiest word in blogging.
No but really, there seems to be some sort of taboo amongst bloggers against admitting we've been lucky. And I get it, blogging takes a lot of hard work and it can be annoying to hear again and again how wow, we're so lucky to get paid to travel the world!
And then there's the other problem that people don't always like hearing about other people's luck. It's like when you spend all summer trying to finally learn how to cartwheel and then at the end of summer picnic your friend casually does a cartwheel across the lawn and you ask her how she did it and she just giggles and is all, I don't know, I've always been able to!
Is it autumn yet?
Danielle asked me if I thought it was still possible to start a successful travel blog and I said that yes, I definitely think it is, if you have a focused business plan.
I didn't have a business plan. And it's kind of gross to say and not really fair, but I also feel like I need to acknowledge it – I was lucky.
And I mean, I've also been unlucky in many ways when it comes to blogging. I have zero networking skills, for the first couple of years I didn't know anything about blogging or have anyone to ask, social media still feels totally awkward to me, my voice is too high for podcasting and my bikini bod isn't quite Insta ready.
But that's not what this post is about. This one's about all the lucky breaks that got me here, because sometimes I think it's good to acknowledge how the universe has been kind.
Danielle made me blog with her
Lol so my first stroke of luck was a crucial one – I met this girl named Danielle and she got me to start a travel blog with her!
At the time I was a huge fan of fashion and lifestyle blogs, but I had no idea travel blogs were a thing. And when Danielle told me about them I was super skeptical because they sort of sounded really boring. But she assured me it would be fun, and it was!
Were any of you around for our first blog post?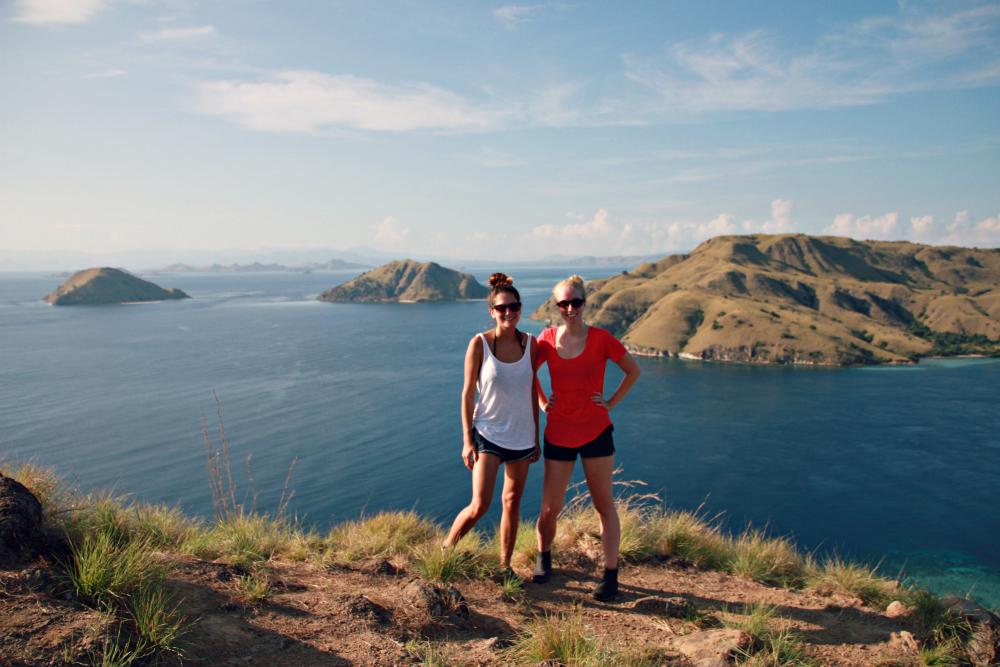 We backpacked through Central Asia
I often wonder if I would have fallen in love with blogging if Danielle and I had started blogging from somewhere super touristy like Southeast Asia. I feel like I wouldn't have.
This is crazy to think about in our current highly saturated world of travel blogs, but five years ago there weren't really any blogs about Central Asia. It was difficult for us to find information about the region, to the point where we weren't even sure if we could safely visit Tajikistan.
So when we got to Central Asia and realized that not only are all the Stans super safe, but they make for one of the best places to backpack in the world, we wanted to shout about it to the world! And we could, because we had a travel blog.

People doubted my trip to Iran so I blogged about it
Traveling on my own definitely could have been the end of my blogging journey had I not chosen Iran as my first solo destination. So many people were skeptical about the choice and many people even told me not to go, which was just the motivation I needed to register my own blog name – oh hey, Heart My Backpack – and prove them all wrong.
And not only did blogging about Iran reaffirm how blogs are uniquely positioned to show what countries harshly represented in mass media actually are like in real life, but this time I also saw how travel blogs can be helpful not only to potential travelers but also to the people living in the places I'm blogging about.
I still consider this the best part about blogging, and credit Iran for helping me to fall in love with blogging.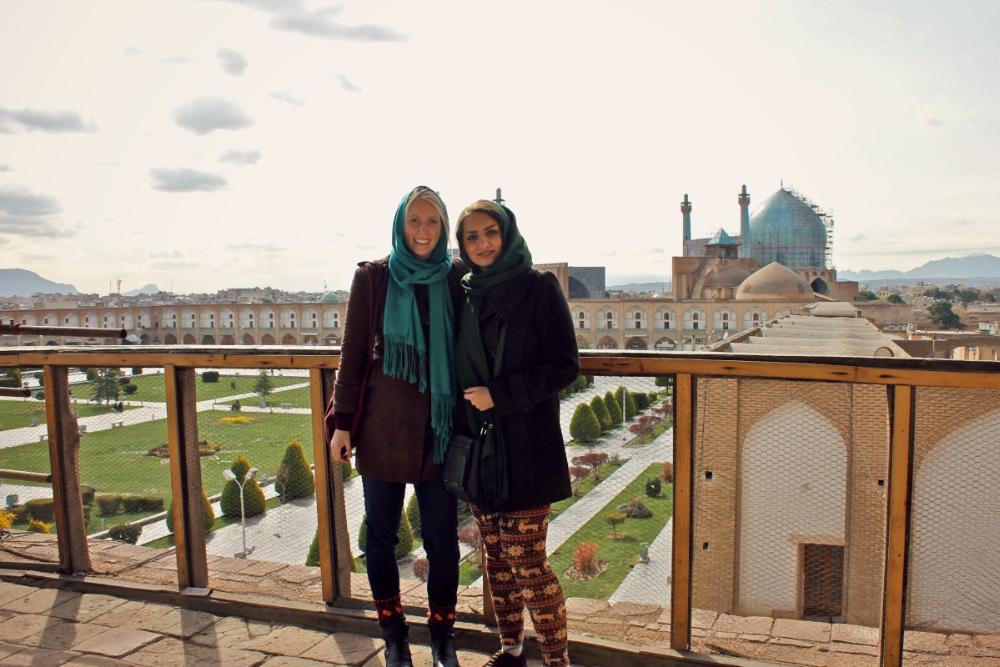 I had enough money saved to travel for years
It was years before I made any money from my blog, but I was lucky enough to be able to travel pretty much full time for those first couple of years because I had saved so much money working in Japan. Otherwise I wouldn't have had much to blog about!
Writing feels easy
A lot of people want to start blogs but actually kind of hate writing.
Now, there are some aspects of blogging I don't love (I'm looking at you, inbox), but I don't think I'll ever grow tired of writing. And I tend to just write whatever comes into my mind so it never takes too long for me to write a blog post. I don't know if that's a good thing for people reading my blog, but for me it works out pretty well!
I love photography
When I first started blogging I didn't know anything about taking photos. In fact before blogging I was one of those people who refused to even bring a camera on trips because I wanted to "enjoy the moment." And I mean, I did enjoy that trek through the Himalayas, but I sure wish I had thought to take just a few photos of it. Like, even just one of Mt. Everest?
I love making videos
I guess video is the new photography for me, in that I still have no idea what I'm doing there. But I've really enjoyed learning a bit about making videos over the past couple of years, and I think having a new medium to experiment with has kept me excited about blogging.
People love Norway
By all rights settling down in Norway should have been the end of my travel blog, but it turned out people really like hearing about life and travel in Norway! And that's good news for me, because Norway is mostly all I want to write about these days.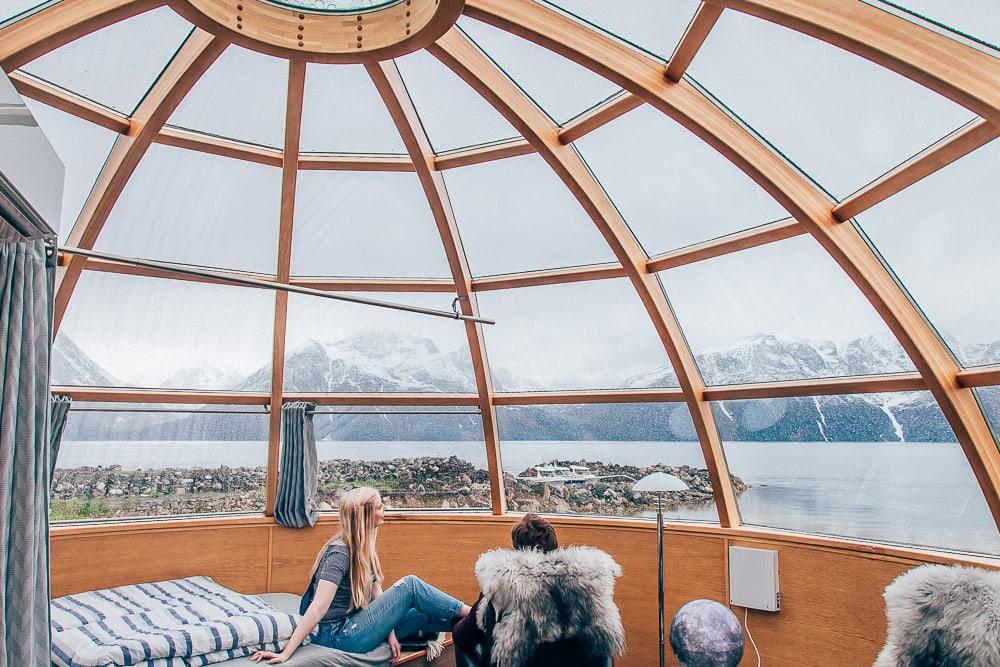 Seriously though, sometimes I wonder if I would have been able to build as strong of a blog following if I were based somewhere less popular amongst tourists, like Comoros. No one reads my Comoros posts.
Working at a supermarket let me focus on my blog
I never would have thought getting a job as a supermarket cashier would be the best thing that ever happened to me, but it sort of was.
Working at the supermarket allowed me to earn a comfortable income without working too many hours a week (thank you, Norwegian wages!), and not only did it help me to learn Norwegian and feel part of a community in Norway, but it also was low stress enough to give me the freedom to focus on my blog.
As in, I'd be stocking shelves or scanning groceries, but in my head I'd be blogging. I still vividly remember composing this post in my head while decorating skolebrød buns in the bakery one day, and then rushing upstairs during my break to type it all up before I forgot it.
And even now that I no longer work there, the supermarket feels like a sort of safety net, as I know that I can turn down any blogging projects that don't feel right, because I can always go back to the supermarket if I need money.
I should also mention that even getting the job at the supermarket in the first place was a huge stroke of luck. The tourism representative in Rauland had read my blog post about visiting my grandmother's cabin here, and he convinced the local supermarket to hire Dan and me so that I could move to Rauland and write more about it.
And like, there's no way we would have gotten those jobs on our own – I didn't have any relevant work experience and Dan barely spoke any Norwegian at that point.
Backpacking taught me how to run a business
I never thought I'd be involved in running a business, and while I could have taken useful classes in college like economics, statistics, or even graphic design, instead I spent four years majoring in philosophy.
And instead, it was years of backpacking that taught me a lot of the skills I would need to run a business! Seriously, there's no better way to learn about budgeting, negotiating and communication than backpacking on a $5 a day budget through a country where you have to haggle for stuff and you don't speak the language.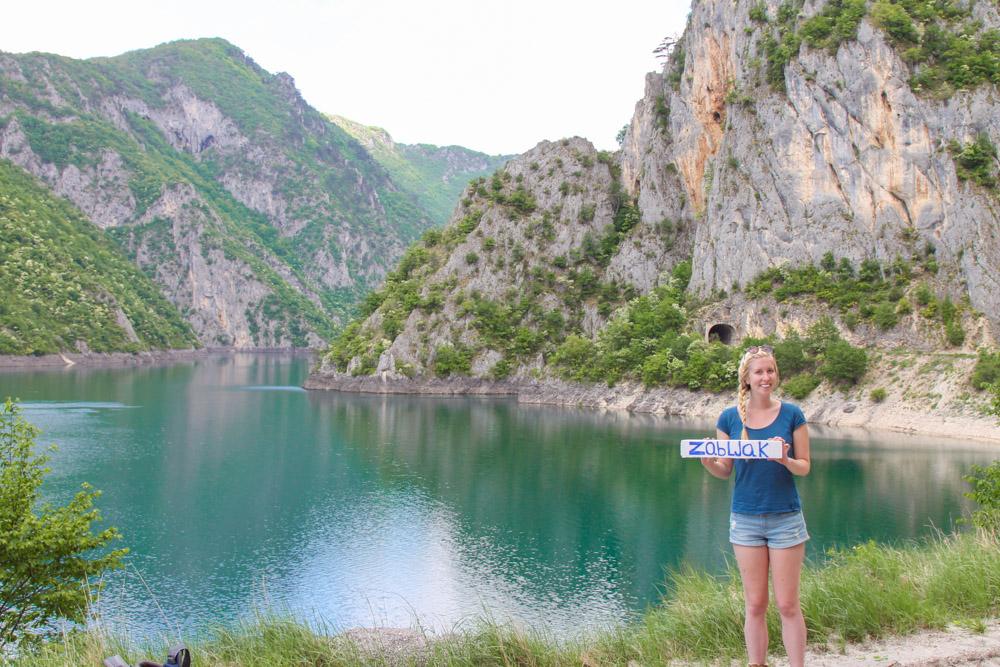 Monica's course taught me everything else I needed to know about blogging
I'm sure I've said this before, but I really do credit The Blogger Course with helping me to take the leap into blogging full time.
In fact this sounds silly, but it was like fate brought that course to me exactly when I needed it. I feel like I stumbled on it really randomly – probably because I low-key stalk The Travel Hack. And she just happened to be launching a course full of all the resources I needed to turn my blog into a business exactly when my blog following had grown quite strong and I was beginning to get lots of new blogging opportunities but had no idea what to do about any of it.
I'm not too business minded, so I still love it
I know some bloggers who are absolute geniuses when it comes to business. I'm not one of them. But I kind of like it that way.
Blogging still gives me more joy than money, and I hope that's something that never changes.