Okay, if I'm being honest I'm not actually going to share exactly what I packed for my two weeks in Rwanda, Uganda, and the DRC, as I definitely overpacked in some areas, and totally forgot about some essentials. Whoops.
Instead I'll let you learn from my mistakes and share what I should have packed for two weeks in East Africa.
You can read my itinerary here, but basically this trip included two mountain hikes, a couple of days on safari in a truck, as well as days spent in cities and villages. I was traveling in mid-July, which is dry season.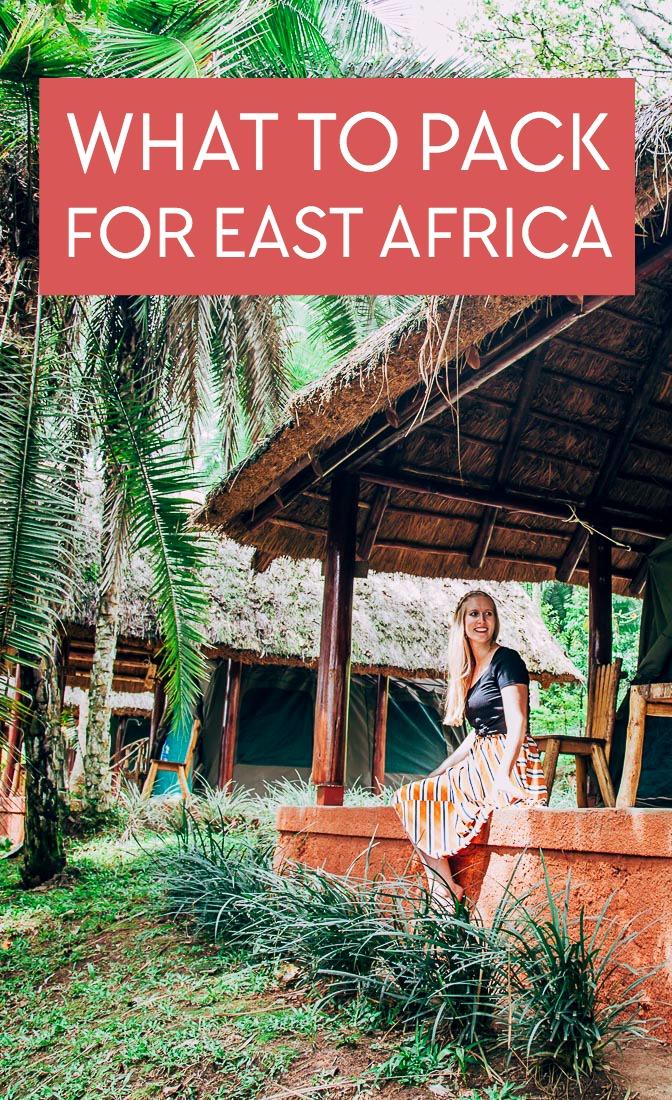 What to wear in Uganda, Rwanda, and the DRC
I always like to err on the conservative side when visiting new regions, so I stuck with t-shirts, long skirts and dresses, and pants. Some girls on my trip did wear shorts and tank tops though, which seemed to be fine in the more touristy areas.
People usually say to avoid blue or black clothing on safari because those colors can attract the tsetse fly, but several girls in my group wore black leggings on safari and were fine. In fact the one time tsetse flies came into our (open roofed) vehicle, I think they bit everyone regardless of what color they were wearing.
I've also read that you should avoid bright colors on safari, but since we were spending most of our time inside a safari truck anyway, it didn't matter what colors we were wearing.
For the most part I think everyone just wore their normal clothes from home, while being sure to dress conservatively in the smaller villages. I found wearing layers helpful, as often the mornings would be cool but the afternoons really hot, and I tended to stick to lighter colors to keep me cooler under the sun.
As my flights included checked luggage, I went ahead and brought my medium size Deuter backpack (I could have used a smaller bag, but I just love that backpack) and I used my Burton daypack for my hand luggage.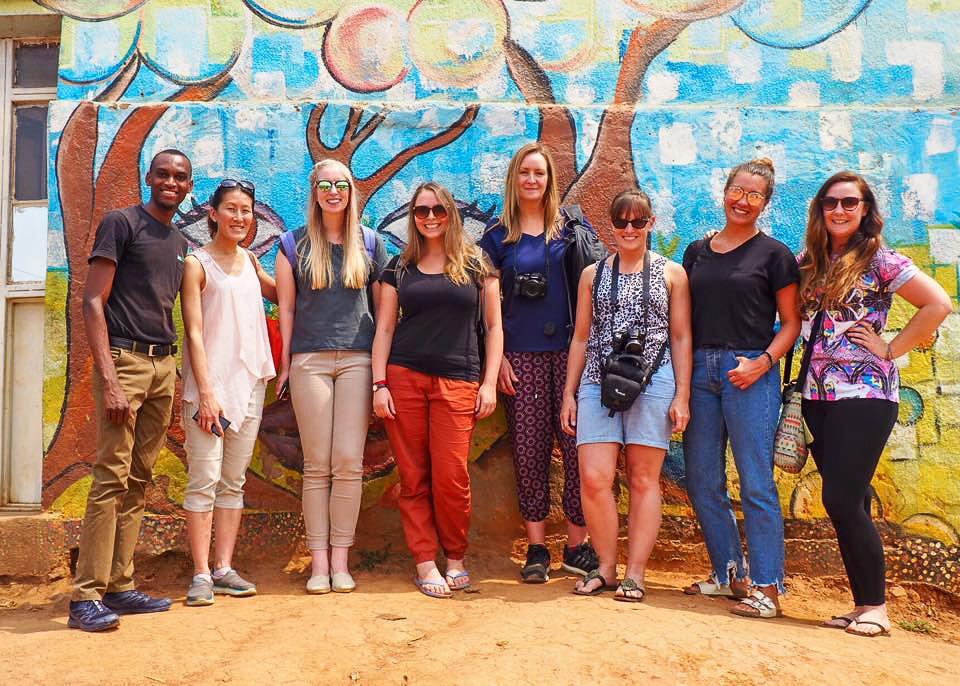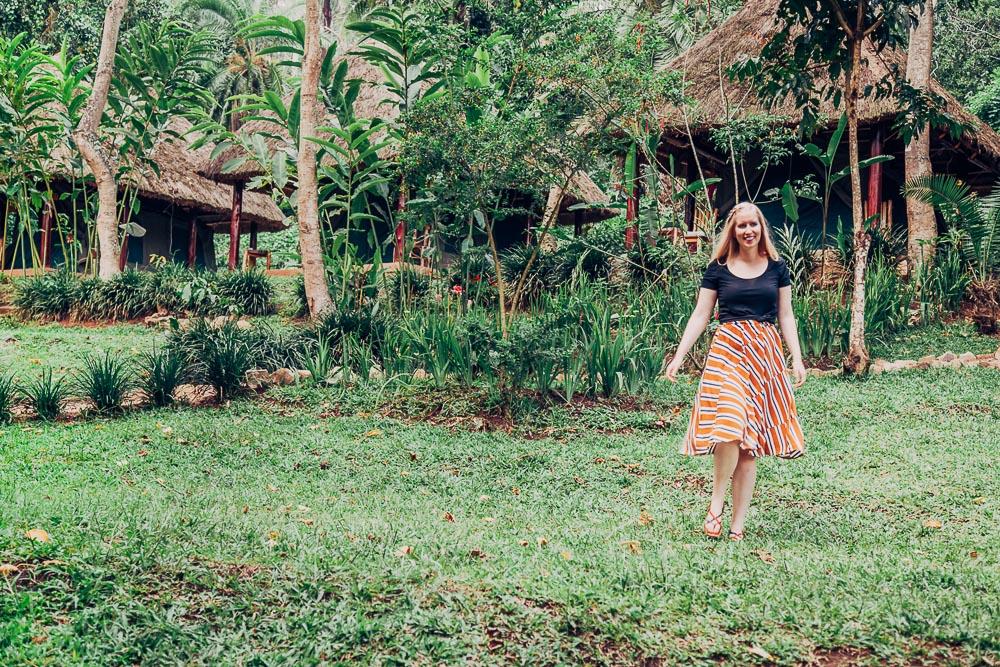 2 pairs of trousers  blue jeans + loose cotton trousers
1 pair of black leggings
1 pair of pajama bottoms
2 maxi dresses
1 midi skirt
5 cotton t shirts
1 long-sleeved flannel shirt
1 cotton cardigan
2 wool sweaters  1 thick wool, 1 light cashmere – for the top of Mt. Nyiragongo
1 pair of water resistant hiking pants I wore these on our hikes, though some people just wore leggings
1 pair of leather sandals  cheap flip flops would be fine
1 pair of waterproof hiking boots
1 lightweight rain jacket
5 pairs of socks
7 pairs of underwear
2 bras
1 bikini
1 pair of sunglasses
1 scarf  I wouldn't say this is essential, but it can be nice to wrap up in while traveling
hat and gloves  if you'll be doing any big overnight hikes like Nyiragongo, these would be great to keep warm at night!
Other stuff to pack
toiletries  shampoo, soap, wet wipes, makeup, moisturizer, sunscreen, and insect repellent with DEET
travel towel
eye mask + ear plugs
headlamp  I didn't bring this, but it would have been so helpful!
camera  I brought my Canon EOS 5D Mark II with the 24 – 105 mm lens and a DJI Osmo Pocket for video
first aid kit  including ibuprofen and rehydration sachets
malaria tablets  these went in my hand luggage so I wouldn't lose them!
yellow fever certificate  I think I only needed this for the DRC
US dollars  for visa fees
phone  it was simple and cheap to get local SIM cards with data
MacBook Air I only brought this because I needed to get some work done while traveling
travel insurance  I used World Nomads for the entire trip, plus an added two days of First Allied Travel Insurance for the DRC
And that's it!