While most of my blog audience isn't interested in the business side of blogging, personally I love reading and talking about blogging, so I've started a blog series that I'll be keeping separate from my regular content.
You won't see these posts featured on my home page or shared on my blog's Facebook page, but instead you can find them under "Blogging" in my navigation menu, or you can subscribe to my separate blogging newsletter for updates.
This post contains affiliate links.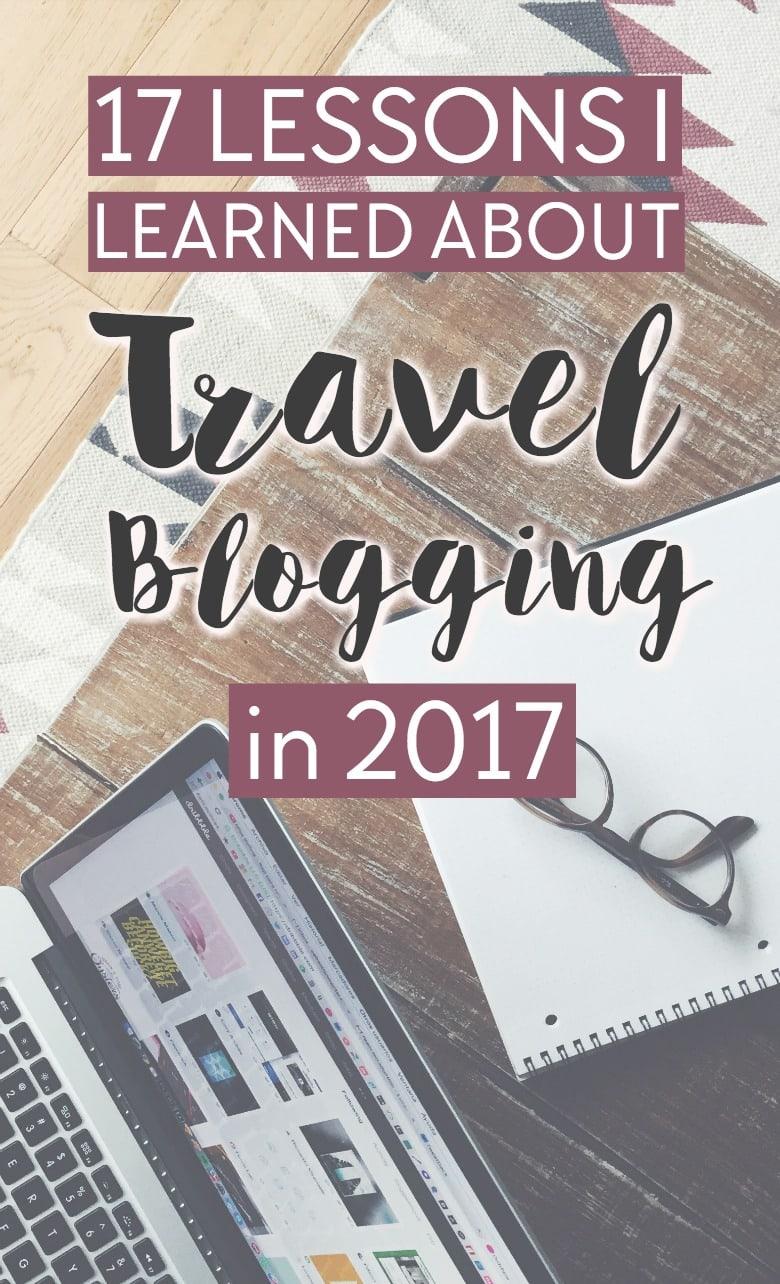 2017 was definitely a huge year of learning for me when it came to blogging. In fact when looking back at the blogging lessons I learned last year, I really struggled to narrow down the list to 17!
This was the year that I became a full-time blogger, which meant truly starting to treat my blog more like a business than hobby. It was a scary transition, but – and I'm a bit hesitant to write this because I don't want to jinx anything – every aspect about the move to full-time blogging went so much better than I had expected.
Enough of my rambling though. Here are the top lessons I learned about travel blogging full-time in 2017:
It's okay to make money from something you love
If I could sum up all of my year of blogging into one lesson, this would be it.
I was super hesitant to make blogging my full-time job, partly because I really enjoyed the social aspects of working in a shop in Norway, but probably mostly because blogging was like, my favorite hobby ever and I didn't want to ruin it. And to be honest, I was also sort of scared of how others would react to my making a full-time income from this blog.
Except most people didn't care, or even necessarily notice. Because while I'll fret over every little detail of this blog, most readers only really care about the words and the pictures over here.
In fact, I'd say about 95% of the criticism you'll ever get over monetizing your blog will come from other bloggers. We'll notice if someone publishes a guide full of affiliate links, goes on a sponsored trip, or signs up to an ad network. But non-bloggers? Not really.
So this year I tried to be easier on myself and look at my blog from a reader's perspective. As long as I continue to share helpful or entertaining things on my blog, and like, not lie about anything, it's okay if I'm also making money, especially when that means that I'll have more time to dedicate to making this blog better!
I know, I know, it's such a ridiculous lesson to have to learn.
Blogging can be really lonely at times
While I now spend a lot of time traveling, I also spend a fair amount of time in my study at home. Alone. I do really miss working with other people, and if my friends didn't spend so much of their spare time hanging out at my place I think I might go a little crazy during the weeks that I spend working at home.
But I've tried to be very aware of this, and make sure that I stay in touch with my online blogging friends and make an effort to see my Norwegian friends at home as much as I can.
Having a community of bloggers I trust is key
Connecting with other bloggers has not only helped with the bouts of loneliness that can creep up when I'm working at home, but it's also made me such a better blogger.
I have a few blogger friends that I always turn to when I need a second opinion or advice about work, or if I'm feeling stuck and need some motivation. And I also have found so much support and inspiration in The Blogger Course's private Facebook group.
I'm part of a few other blogging Facebook groups, but they're all much bigger and I feel shy posting in them, whereas the Blogger Course Facebook group still has a small, intimate feel to it and the members are all really open, so I never feel like I'll be judged or attacked for anything I say in the group.
If you want to join, The Blogger Course is on sale until January 14th –  find more details and the current price here.
Bloggers make the best travel buddies
An unexpected perk of blogging full-time has been getting to plan trips with lots of other bloggers! I'm not super into organized press trips, but I have loved putting together my own little press trips with other bloggers.
I mean, we all have flexible schedules, love to travel, are happy to stop for loads of photos, and the more media kits the better when it comes to pitching to destinations.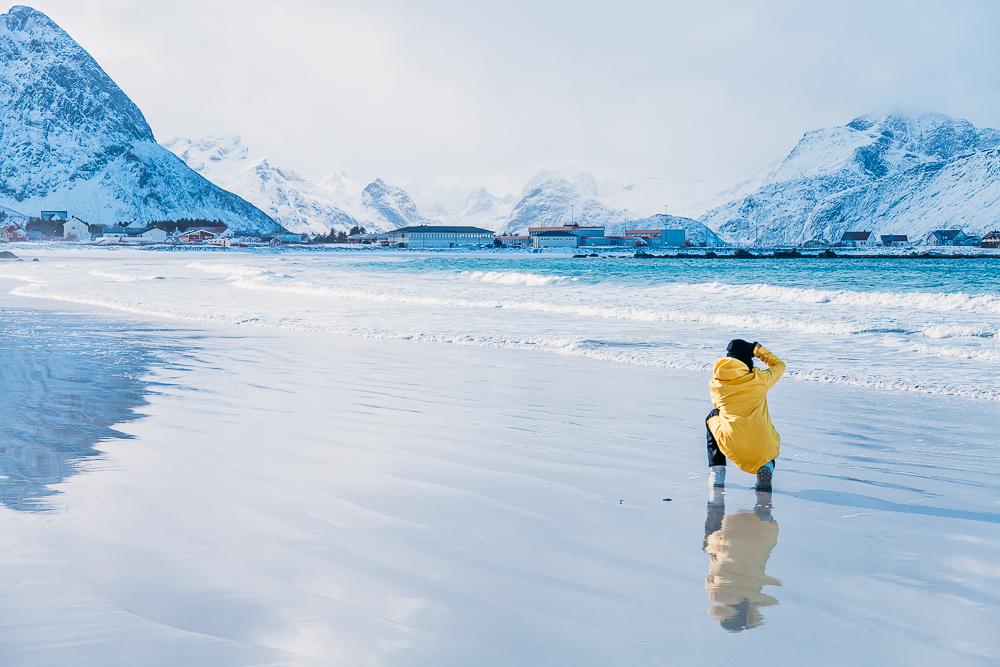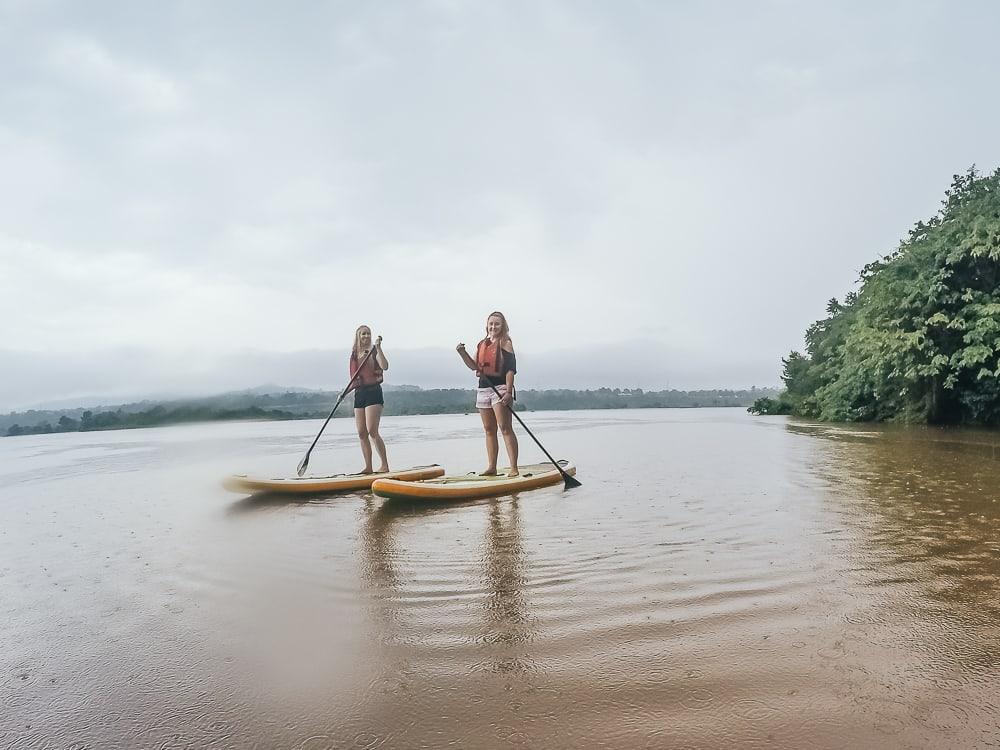 SEO is like a magic potion for your blog
If there's one thing that made this a successful year for my blog it was finally concentrating on SEO.
It's kind of crazy how much of a difference using Keysearch when planning my articles has made. This time last year I was getting about 400 referrals a day from Google, and now I'm getting at least 3,000 a day. Like, what?
And since more search traffic tends to mean more affiliate sales, this has meant that the bulk of my income is now passive, which is so, so nice.
You can get 20% off a Keysearch subscription with the code KSDISC – click here to sign up.
Heatmaps are super helpful
My second favorite blogging tool of 2017 would definitely have to have been Crazy Egg.
I've known about this tool for ages, and even ran Crazy Egg heatmaps of my blog way back in 2014, but in 2017 I got so into them. Basically you put some script on your blog and Crazy Egg records heatmaps, confetti maps, and scrollmaps of specific pages, so you can see exactly what people are doing on your website. It's so helpful!
I probably ran Crazy Egg on 50 different pages last year – I ran it on my homepage when I redesigned my site, my about page, my destinations page, posts that suddenly were getting lots of traffic, posts with lots of affiliate links, and pretty much any other page that came to mind.
You do have to pay for a subscription if you want to use it for longer than the 30 day trial period (I pay $108/year), but you can learn so much in 30 days, and there are lots of other tools that do the same thing that offer free trials as well.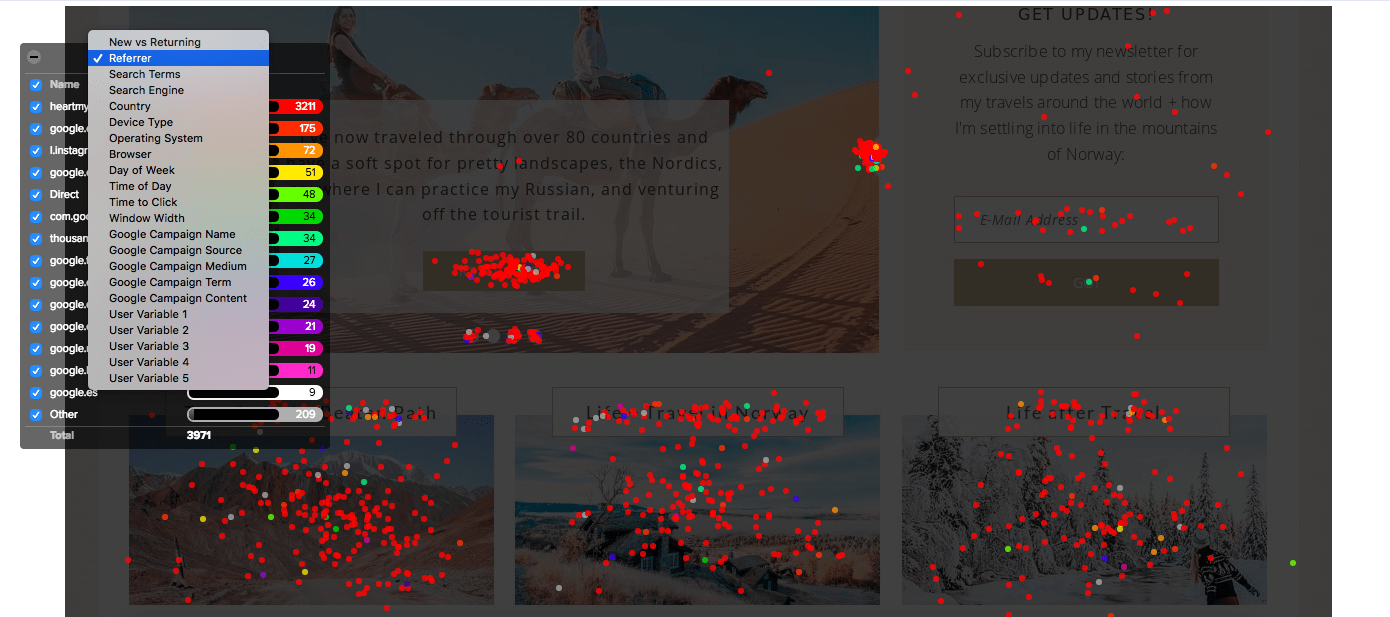 You don't actually have to spend loads on email marketing services
Ughh this was a bit of a painful lesson to learn. I was spending a small fortune each month to send out my newsletter to subscribers through MailChimp, until I finally got fed up and looked for a cheaper alternative.
MailerLite is much, much cheaper than MailChimp, and I actually like it way more! I find it easier to use, and their customer support is amazing – I've always had my questions answered via chat in less than a minute. The annoying thing is that it was actually super easy to switch my list over from MailChimp, which had been a big reason I had been putting off switching in the first place.
I believe MailChimip does have some advanced features that MailerLite doesn't, but for my (and probably most bloggers') purposes MailerLite is perfect.
I'm just trying not to think about how much money I could have saved if I had switched to MailerLite earlier. I guess I'll just add it to my list of things I wish I had done for my blog sooner.
I also wish I had known that I could have gotten $20 off my subscription by using someone's sign up link
Hotel reviews aren't always worth it
In 2015 when Dan and I traveled overland from China to the Balkans for five months, over half of the places we stayed were sponsored.
In 2017 I traveled for about two weeks each month, to almost twenty countries, and I think I had maybe four comped hotel stays?
I might just be becoming a lazier blogger, but I think I've realized that pitching hotels isn't really worth my time or effort. I'd prefer to pay for my own accommodation and make money in other ways.
Though that said, I'll be working with a hotel in Finland in a couple of weeks that I cannot wait to write about – I think it might be the coolest place I've ever stayed. So there are always exceptions!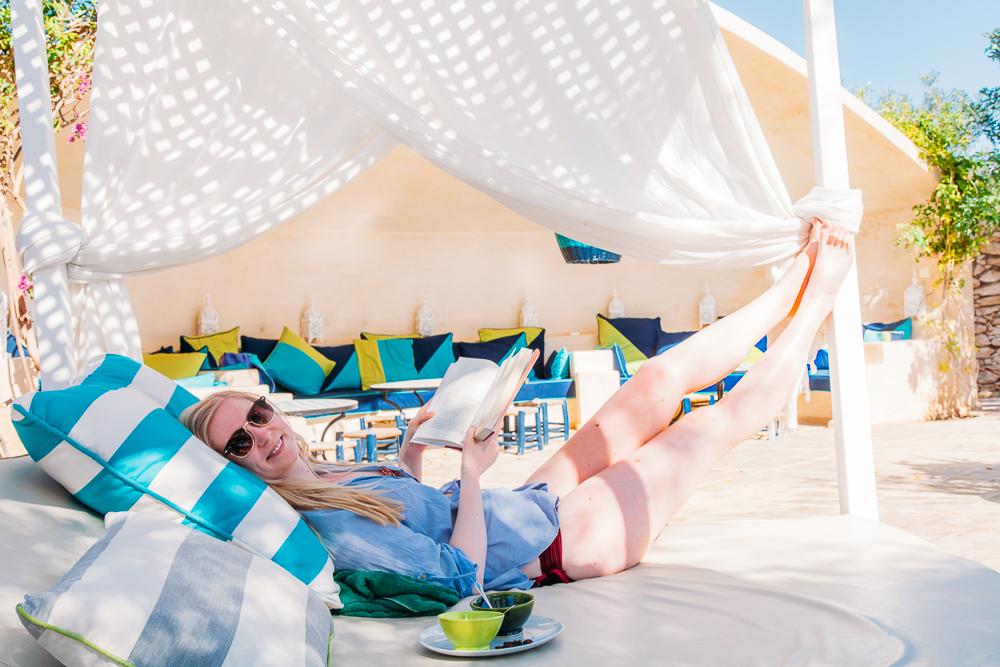 Press trips aren't always worth it, even if they're paid
One of the big reasons I quit my job to blog full-time was that I was getting so many offers for trips but couldn't go on any of them because I was working. Except then I only ended up accepting three press trip offers in 2017.
It turns out I'm a bit of a picky traveler? I ended up turning down several paid trips in 2017 that just sounded really boring, and of the three I did accept one was unpaid but ended up being one of my favorite trips of the year.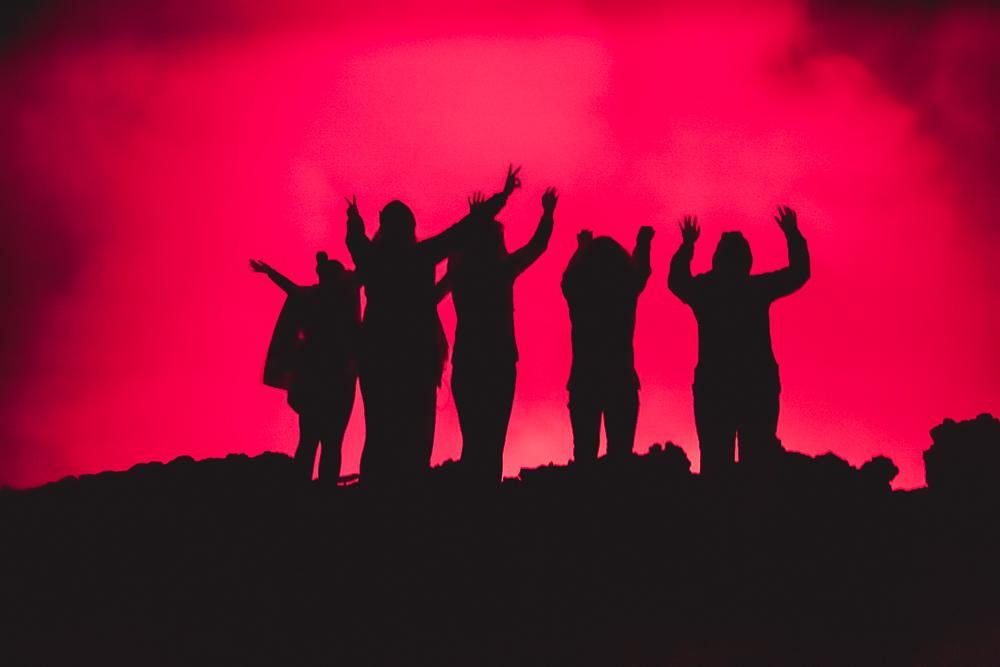 I can pay for my own travel and still make money
And that brings me to this revelation – working as a travel blogger doesn't have to mean always organizing sponsored trips!
Somehow in my head I had thought being a professional travel blogger would have to mean that all of my travels were collaborations. But I tend to prefer traveling independently and don't really want to give that up. Yes, some of the collaborations I've done with destinations and brands have been amazing and paid really well, but I don't want to be doing them all the time.
So in 2017 I began to put more effort in my passive income streams (big thanks again to The Blogger Course for teaching me so much about affiliate marketing!), so that I could take more independent trips without losing any money.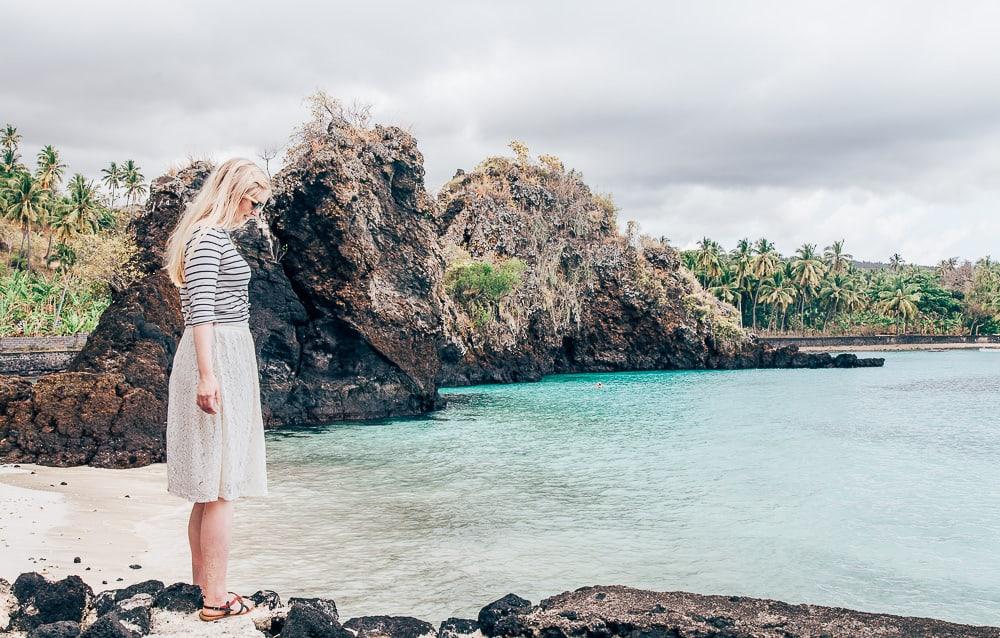 There's no one way to be a successful blogger
I used to assume the most well-known travel bloggers were the most successful, and I figured that if I wanted to earn a living from blogging I'd have to try to be like them.
But in reality there are so many different ways to earn money blogging, and what works best for someone else won't necessarily work best for me. I know bloggers with tiny social media accounts who are making way more money than bloggers with huge social followings, and I know bloggers who are sent on sponsored trips every month but barely make any money from their blogs.
And the same goes for methods of monetizing your blog.
Just because you don't like the way one blogger uses affiliate marketing, doesn't mean you can't make money through affiliates on your blog in a way you are comfortable with. You don't have to write a sponsored post in the same way others do, and if you want to put ads on your blog but don't like how many ads are on other blogs, talk to the ad network and see if you can come to an agreement.
Blogging full-time is a lot less work
When blogging was primarily a hobby for me, I could spend hours completing simple tasks. But that was sort of the point – I wanted to be spending lots of time on it, because it was a fun escape.
But now that blogging is my job, I've found that I work way more efficiently and actually often spend less time on my blog than I used to.
It's okay to take time off
Before this past year, I never went longer than a couple of days without looking at my blog. But in May I took a couple of weeks away from my blog and, shocker, everything was fine. In fact I returned to with such renewed energy that I took a few more breaks throughout the year.
Saying I'm a blogger will always feel a bit embarrassing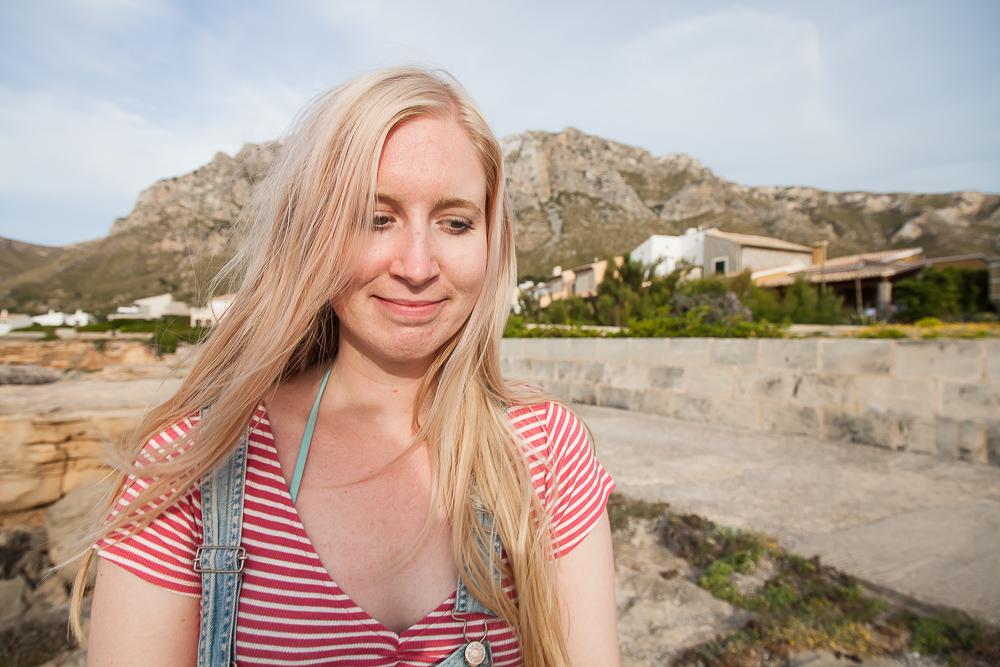 Is it always going to feel super weird saying I'm a travel blogger when someone asks what I do for a living?
I think the main reason it feels so awkward is that 90% of the time my answer is followed by "and you can earn enough money to live off of with that?" and that really is an uncomfortable question. Like, do they want me to tell them how much money I make each month?
Or maybe I should just refer them to this blog post.
I secretly really love making videos, even though they're a pain and I'm really bad at it
One of my biggest goals for 2017 was to start making videos, mostly because I kept hearing that bloggers have to get on YouTube.
I ended up making twelve videos of my travels in 2017, and while I'm not sure how much they helped my business, I really fell in love with the format!
I love having the videos as memories of my trips, and I've found that now when I return home I'm most excited not to start writing articles or editing my photos, but to begin putting together my videos.
Video is a great way to connect with locals from the places I visit
I always say that one of my favorite parts of travel blogging is connecting with locals from the places I visit, especially when I'm writing about less visited destinations.
But last year I found that making videos of my trips can be an even better way to show locals how much I loved the places they come from, especially where few people speak English.
My video of my trip to Morocco was viewed almost a million times on Facebook after Moroccans started sharing it, and after I published my videos from the Comoros I got so many messages from locals inviting me to return.
I'm really excited/nervous/impatient to see what 2018 brings
I'm so curious about the future of blogging. I feel like this industry changes so quickly, which partly scares me because I like the way it is now, but also excites me because it's so crazy to think that I could be making money blogging in totally different ways in just a year or two.
Phew, this ended up being a much longer post than I had anticipated.
I would love to hear your thoughts on blogging, and any lessons you came away from 2017 with!