I've always been wary of blogging about blogging because most of my blog audience isn't interested in the topic. But personally I love reading and talking about blogging, so I've decided to start a blog series that I'll be keeping separate from my regular content.
You won't see these posts featured on my home page or shared on my blog's Facebook page, but instead you can find them under "Blogging" in my navigation menu, on Bloglovin', or you can subscribe to my separate blogging newsletter for updates. 
In my last post about growing blog traffic through branding I talked about how branding tends to be something no one thinks about when they first start blogging, and everyone ends up wishing they had thought about way sooner.
And that had me thinking – what other blogging revelations do I wish I had come to much more quickly?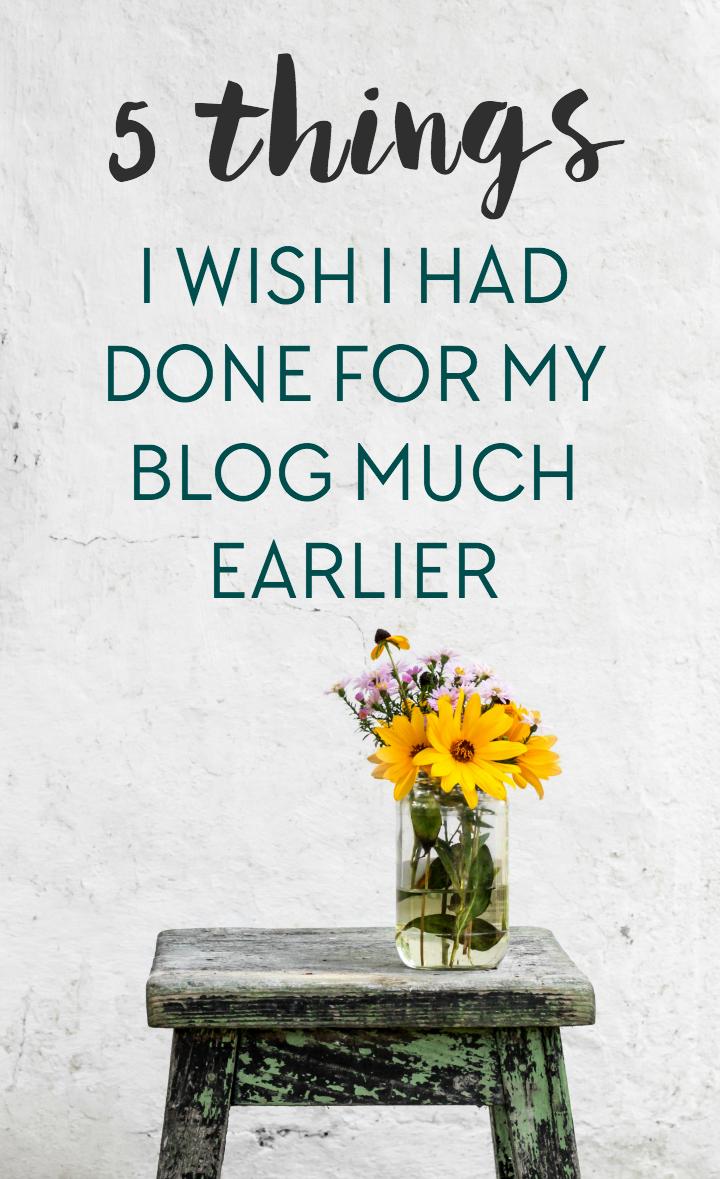 Spent money on blogging
For ages I would feel guilty spending any money on my blog.
I think maybe because blogging is something that some people do make money from, I felt like I shouldn't be spending anything on it if I wasn't making any money from it (even though I didn't even plan on making money from it). Of course that's nonsense! I happily spent money on dance classes, photography gear, language lessons, and my other hobbies, so why couldn't I spend money on this hobby?
And of course as soon as I did start to consider turning this hobby into a business, investing money into it became totally necessary.
One of the things I wish I had invested in earlier? Keysearch! You can read why in this post (skip to the part about focusing more on SEO).
Invested in a good theme and hosting
I have to shake my head at myself when I think of all the time I wasted trying to tweak my free blog themes when I could have bought a much nicer them that came with support.
I use the Daily Dish theme by Studiopress on the Genesis framework, which is built really well, so it doesn't slow down my site. Their support is really good, so I've been able to customize the theme with almost no knowledge of coding.
And if you're still on blogger or wordpress.com, Studiopress has actually just come out with their own Site option, which includes themes AND hosting.
Perhaps even more important than a good theme, though, is good hosting. I started out on GoDaddy, which was a nightmare so I quickly figured out I needed to make the switch. I ended up choosing Hostgator because it's affordable and has a good reputation, and I had a great experience with them.
I've now upgraded to VPS hosting with Orange Geek which at $50/month is not cheap, but it takes care of those random days when I'll get 20,000 hits from Finland.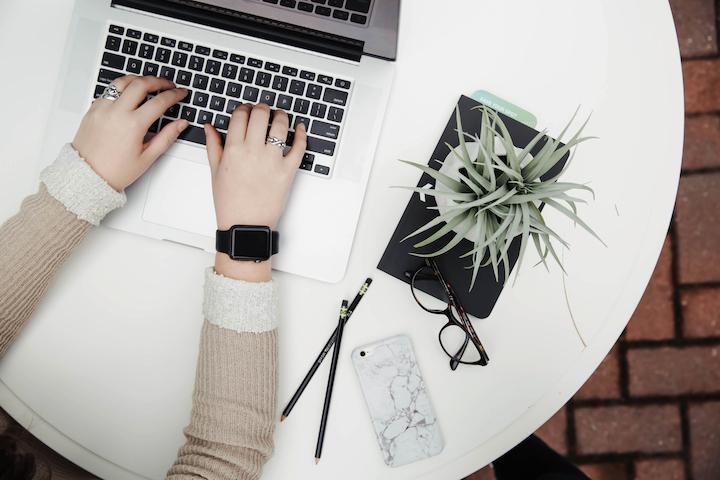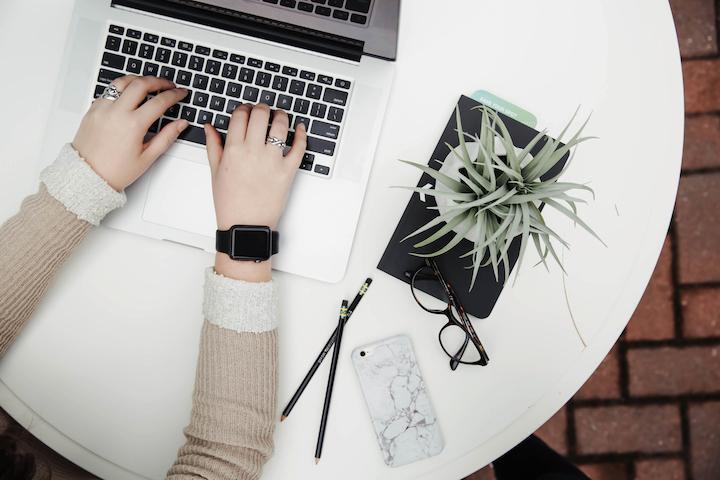 Bought a full-frame camera
I had always heard that good photos come from good photographers, but let's be real – a good camera matters too.
Of course it's totally fine to photograph with your phone or a smaller camera, but if you really care about photo quality then a nice camera does make a huge difference. I really love photography and I would have invested in a full frame DSLR way earlier if I had realized what a big difference it would make to the quality of my photos (for a long time I also thought it was just the lens that mattered – it's important, but it isn't everything).
Like, even when I bought my full frame camera (I went with the Canon 5D Mark II since it was cheaper than the newer versions) I had this idea in my head that I would have to work really hard to figure out how to use it and get it to take better photos than my cheap Rebel.
Nope, that thing took gorgeous photos right out of the box. Of course my photos have gotten better the more I've learned about the camera, but even the photos I get strangers to take of me on auto mode look way better.
I'm not saying you should necessarily go out and buy an expensive camera, especially if the weight and bulk would put you off taking it everywhere with you, but if you're frustrated with the quality of your photos then the answer to your frustrations could be a nicer camera – at least it was for me.
Learned from bloggers whose businesses I admire
Okay, this one is duh, but also took me so long to figure out.
I've enrolled in a lot of blogging courses over the years (at first just out of interest, because nerd). I've done some of the well-known travel blogging courses like Travel Blog Success and Travel Blog Monetization Summit, as well as smaller ones focused on specific elements of blogging. It's something I've been happy to invest money into because I know they'll save me time in the long run, but also because I just really enjoy reading about blogging from experts.
But I'd say only one course has had a lasting effect on my blogging career: Monica Stott's The Blogger Course.
I signed up on a whim last July, mostly because I'm just a big fan of The Travel Hack and everything Monica writes, but I quickly found myself looking forward to every Monday when we'd get lessons for the new week. By the end of the 12-week course I knew I was ready to blog full-time (something I hadn't even considered before the course), and a couple of months later I made the jump.
Now, I'm not saying everyone should race to sign up for the Blogger Course (though I'm not discouraging it either – it's a total bargain when I think of far less useful courses costing $400 or more). The point is, Monica's course was so helpful for me because I wanted to run my business in a similar way to her.
I love that she incorporates lifestyle elements into her blog, that she works with a mix of travel and lifestyle brands in addition to working with destinations, and that she's managed to shift her blog from a hobby to a business without losing her totally relatable blogging voice. In fact I think her blog got better when she went professional, because she had more time to dedicate to it. She also makes like triple my goal salary, so there's also that!
So basically what I'm saying is, if you're going to take advice from another blogger, whether through a paid course or advice they're offering for free (like this blog post here!), take a look at the business they're running and consider whether you'd want to run yours in a similar way. If you have nothing in common with them or wouldn't want to follow them yourself, then it might be best to seek advice elsewhere.
And at the extreme (though all too common) side, be wary of bloggers who make their primary income through selling courses or other products to other bloggers, or whose most popular posts are about blogging, not travel. At least avoid them unless bloggers are also your target market, in which case they're a perfect match for you!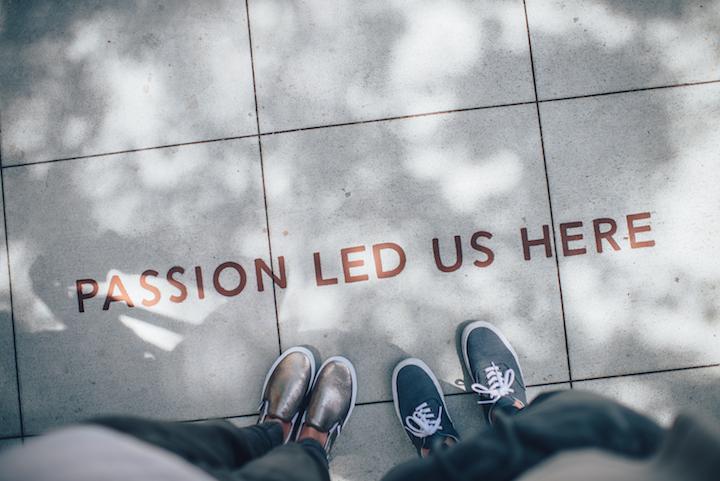 Networked with other similar-sized bloggers
This might just be the #1 thing I wish I had done earlier as a blogger. I used to feel like the business side of blogging was such a mystery – especially when it came to making money and setting rates. The stuff other travel bloggers shared publicly about making money travel blogging always seemed really vague. I mean, even when they talked about rates they would rarely give actual numbers.
So I basically spent a very long time hugely undervaluing my work.
But now I've spoken with enough similar-sized bloggers to me that I'm confident when giving brands my rates, and I also get a lot more business opportunities because we all refer each other to brands we work with.
Now, I wouldn't approach a much more established blogger to exchange contacts or discuss rates with, as they might not feel comfortable sharing those things. But I can't see any reason that a blogger at the same level wouldn't want to.
I think this is especially true when it comes to discussing rates, because if I'm charging more than they are they'll want to know that they can raise their rates, whereas if I'm charging less than they are they'll want me to raise my rates as otherwise brands won't want to pay them that much. Win win!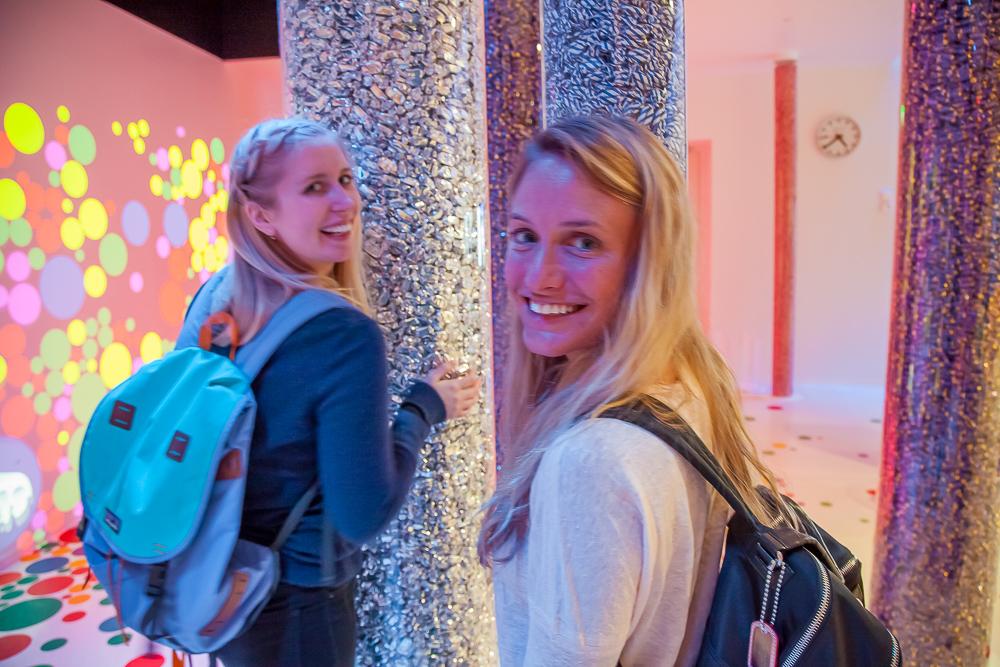 Do you have anything to add? Please share in the comments!
this post contains affiliate links