It seemed like just moments after booking my flights to Morocco the bad news started to flood in about female travel in Morocco.
"You're not going alone, are you?" "Will your boyfriend be there? Or any other guys?" "You'll be traveling with another woman? Oh."
Now, usually I don't fall for the whole "female travel is really difficult there" thing – I've fallen in love with enough countries that people had warned me about visiting to know better – but this time I did start to worry. So I asked everyone I knew who had been how they thought traveling through Morocco as two women would be, and everyone had bad news for me.
Even well-traveled male bloggers were saying that women should only visit Morocco as part of a tour. Seriously?
Danielle tried to assure me that as experienced travelers we'd been fine, but I kind of didn't believe her. Or I thought that would make it even worse?
Like, I was worried that in my tired old I've already done North Africa and the Middle East way I just wouldn't have the patience to put up with all the attention I'd receive traveling through Morocco as a woman. It wouldn't be new and different enough to be worth it.
Uh, maybe tired and old is right, because I didn't get hassled at all in Morocco.
At least not that I really noticed?
Cue me searching back through all those blog posts I had read about Morocco to see if any of them were written by women over the age of 26.
Lol kidding. I think my positive experience in Morocco mostly had to do with a combination of luck and experience, and okay, maybe a tiny bit age.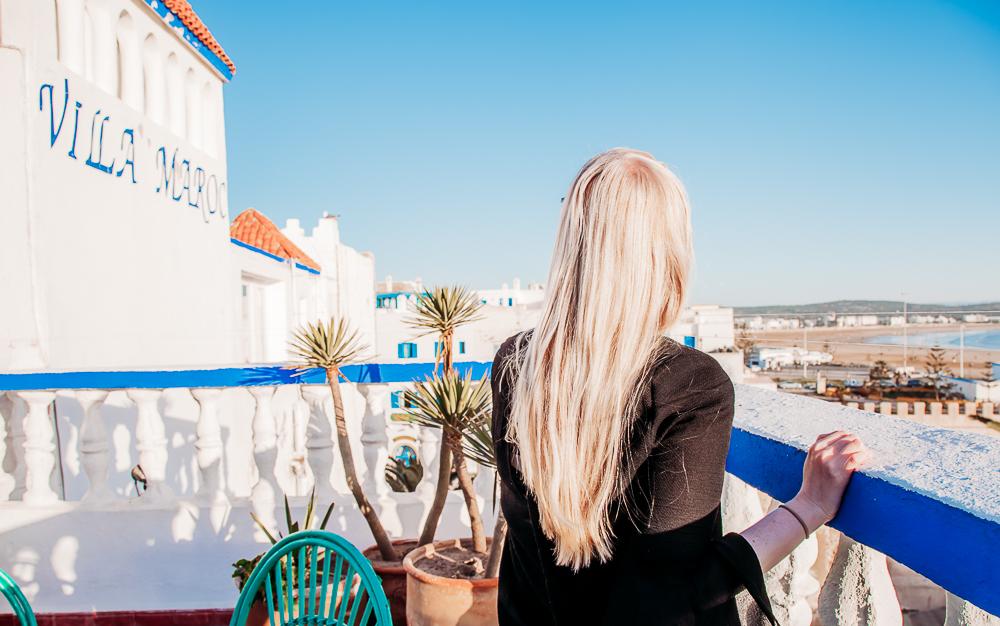 And just to be clear: this post is not a how to guide for avoiding being hassled in Morocco as a female traveler. I spent two weeks in the country – I am no expert at all. However, when I was reading through blog posts about Morocco I so wanted to see just one positive experience where hassling wasn't a problem at all, just to give me hope that maybe it wouldn't be an issue for me either.
But more importantly, from the stories I had heard about female travelers getting harassed by people in Morocco, I was starting to worry that something about tourism there was broken. I mean, if locals were treating tourists so disrespectfully, maybe they really just didn't want them there.
I've traveled through places where locals hate tourists (I actually live in one of those places) and it often just makes me feel really bad about visiting. I didn't want that for my time Morocco.
But that's not what I found in Morocco at all. Most everyone I interacted with was incredibly kind, going out of their way to help me and make me feel welcomed. And hassling wasn't a problem. Sure there was some extra attention in places like Marrakech and Chefchaouen, but I never heard any of the rude comments I had been warned about, and no one pursued things.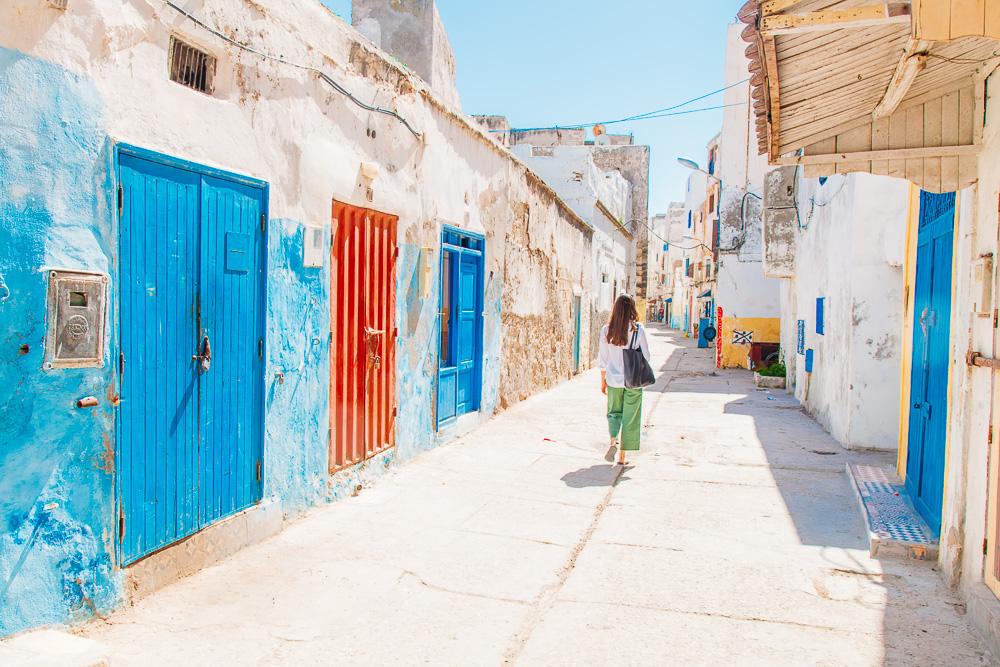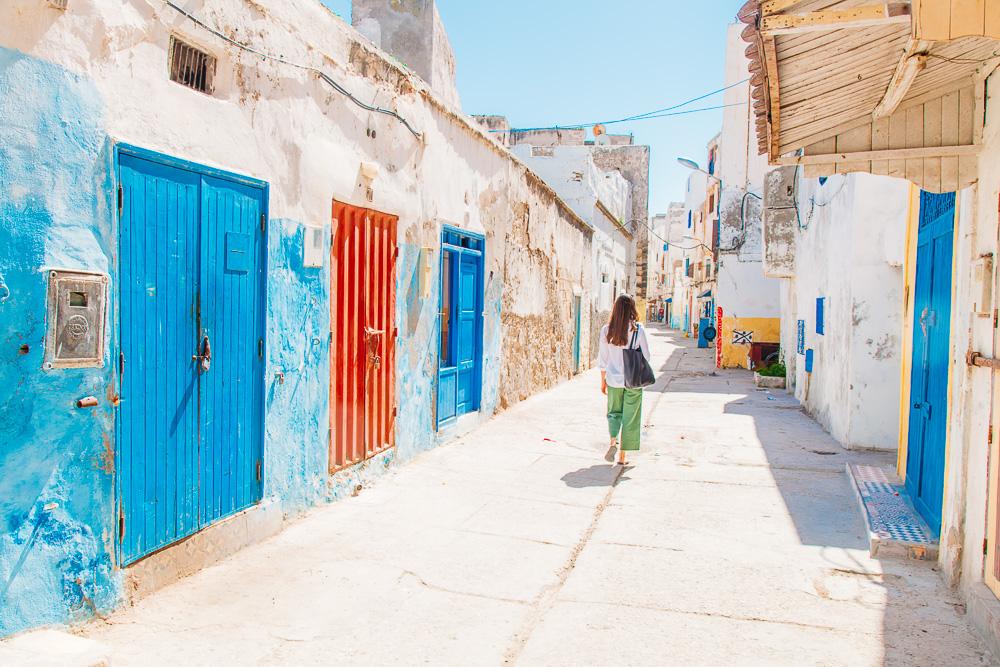 I do think somehow I just got lucky. One of the Peace Corps girls Danielle and I visited told me that she goes to the medina in Fes nearly every weekend and loves it, but a few weeks ago she went with a friend and all the attention and rude remarks were almost unbearable.
She said it had never been a real problem for her in the year she had been living in Morocco, but on that day it was horrible, and she couldn't think why. But on her next visit it was totally fine again! So random.
So yes, there's definitely a chance that I might have problems on my next trip to Morocco (because duh I'm going back!).
But also, and I kind of hate writing this because it sounds annoying, my previous travel experience probably helped me in Morocco.
First of all, Morocco felt very familiar to me. I think somehow I had been expecting it to be more different from other North African and Muslim countries I had visited before, but when I got there I instantly felt comfortable.
I've also visited a lot of countries where hassling tourists is a thing and I think I've gotten weirdly good at blocking out comments I don't want to hear, never making eye contact with men, and quickly turning down offers from people while trying not to come off as rude or aggressive.
In fact, in Marrakech Danielle and I walked to Jemaa el Fnaa with a couple a bit older than us and the woman said that she had never heard so many comments as she did walking with us. And I was just like… what comments? Haha
If I were to guess, I would actually say that the hassling in Morocco won't be so bad for totally inexperienced travelers and very experienced travelers. I think it's the worst for people who have traveled enough that they're over the honeymoon phase of traveling (is that a thing?) but not enough to already be used to places like Morocco.
Does that make sense? Basically what I'm saying is, I wish I had just listened to Danielle when she told me I'd be totally fine in Morocco, because I ended up worrying a lot about nothing.
But if you're worried, you could always sign up for a private day tour in Marrakech so that you have the comfort of a guide in the place you'll be most likely to be hassled, without having to tie yourself down to a whole week long tour.
What to Wear in Morocco
I will add, though, that while I don't think this will guarantee a good experience, dressing appropriately is really, really important in Morocco. I saw a lot of tourists wearing shorts, tank tops, and even crop tops, and they always had everyone's attention.
I mean, maybe they didn't mind the extra attention, but since I did I stuck with long trousers and high cut tops. I had actually almost packed a skirt that hits just below my knees but was glad I skipped it because I think it would still have been too short. Don't want to show any calf!
And when Danielle and I found ourselves out in Fes after dark I also put a scarf on my head and immediately felt more comfortable. Seriously, head scarves are magical that way.
Here are some ideas for what to wear in Morocco: