Autumn is my favorite season ever (though to be honest I'll probably be saying the same about winter as soon as it rolls around) and I'm just a little excited that I finally get to experience Norway in October again.
But the thing about autumn is that I feel you sort of have to work for it a bit. Like, there are so many fun things to do during autumn and if you do all of them it can be the best season ever, but you could also just blink and suddenly it's -20 degrees and snowing outside.
So this year I'm determined to do ALL THE FUN THINGS to make the most of the season.
If you're interested in a full rundown of each month of the year in Norway, I've written a complete guide to the best time to visit Norway here. 
Now, most of my ideas about autumn come from where I grew up in New England, and unfortunately Norway doesn't seem to make quite as big of a deal out of corn mazes, pumpkin flavored everything, and Halloween. So last week I set out on a mission to figure out what Norway does specialize in during autumn.
And luckily the locals here in Rauland are super friendly and happy to share their autumn tips. So here are the things Norwegians told me everyone has to experience in Norway in the autumn: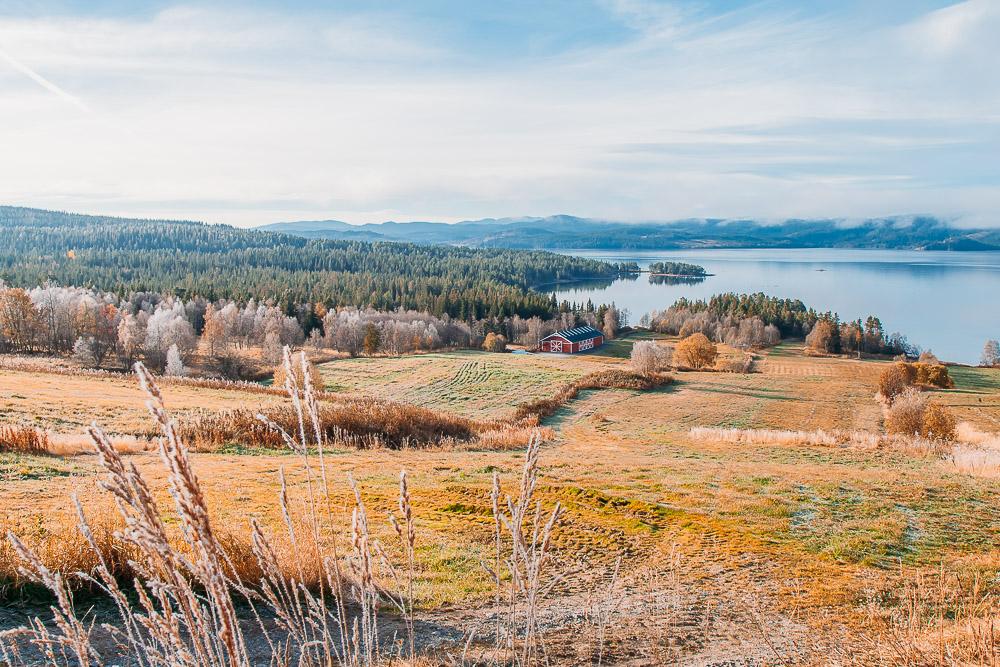 1. Go to a cabin in the mountains
Literally every single person I asked about things to do in Norway in autumn mentioned spending time in a cabin in the mountains. I mean, that could definitely have something to do with the fact that everyone I asked lives in the mountains of Rauland and they just really love it here, or maybe fall really is the perfect time to head to a cabin.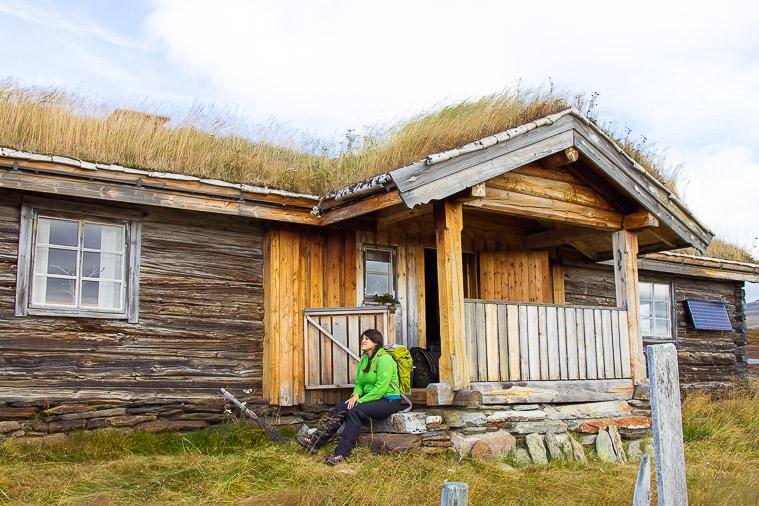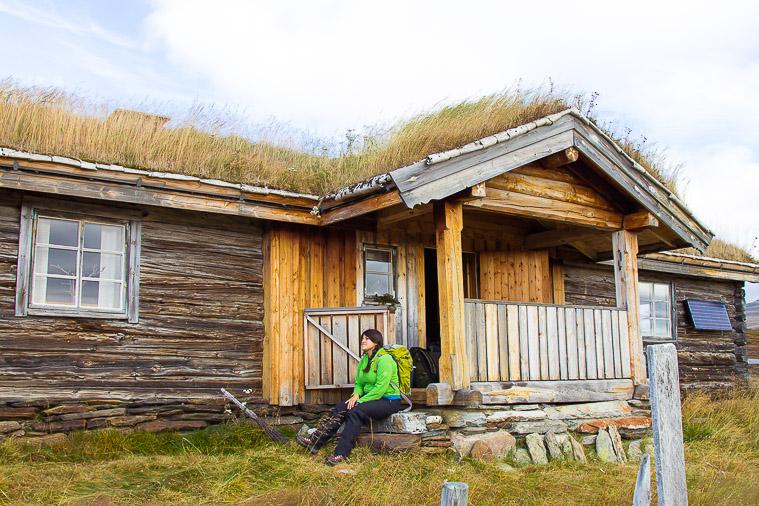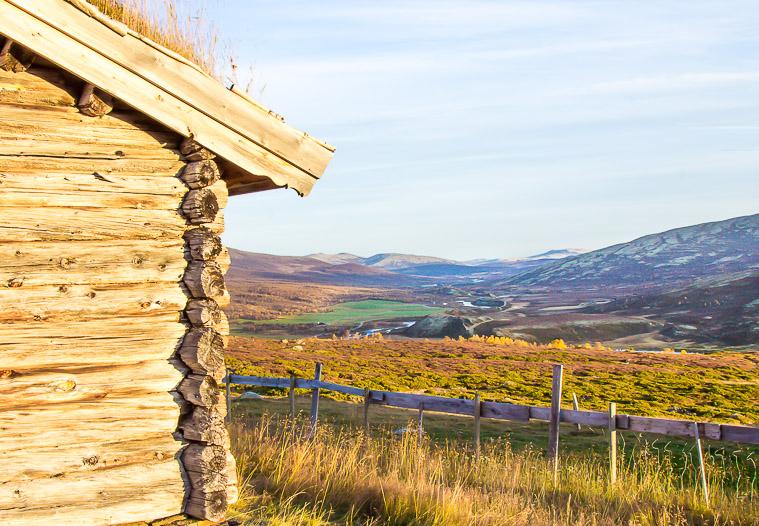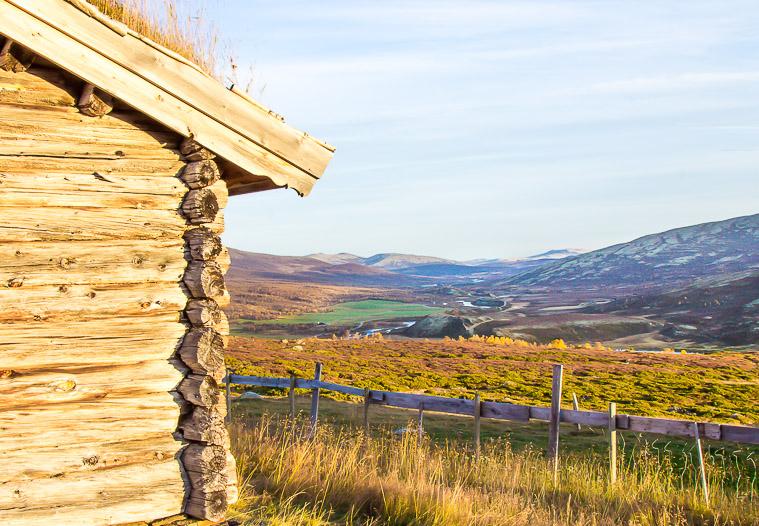 The fall colors have turned the mountains orange and red (I especially love the bright red moss on the ground in the mountains) and it's the last chance to go hiking before the snow comes.
In fact it's still early autumn in Norway, but my cabin looked quite frosty when I woke up this morning. Winter is coming!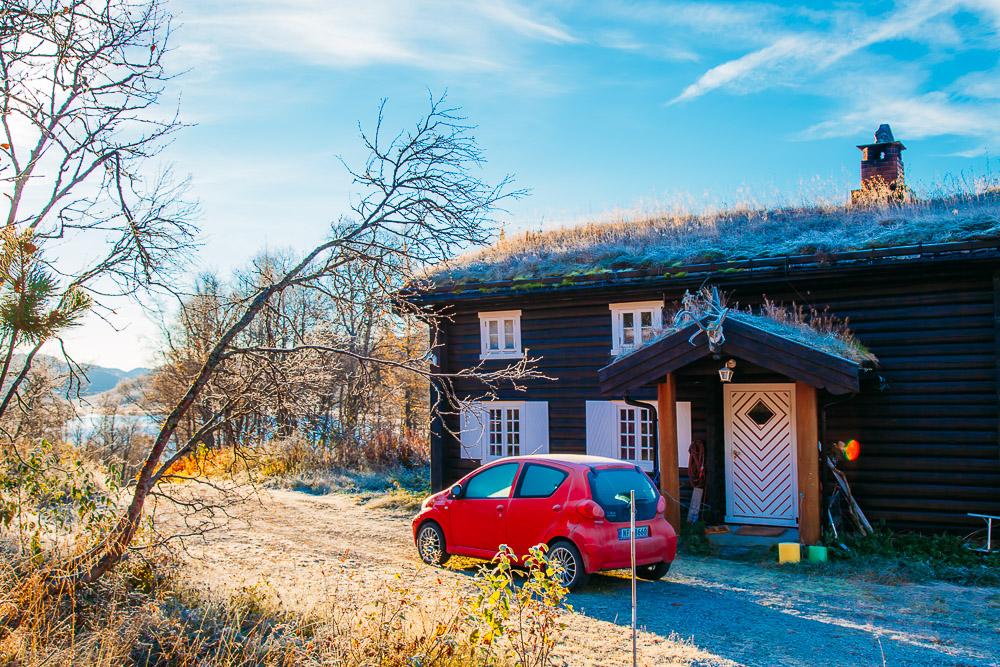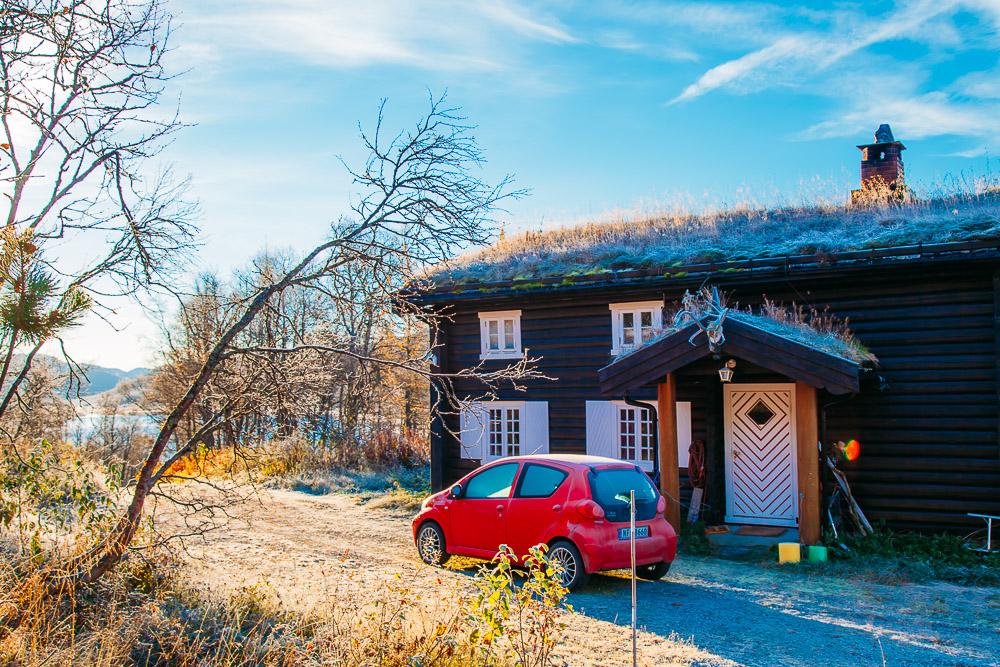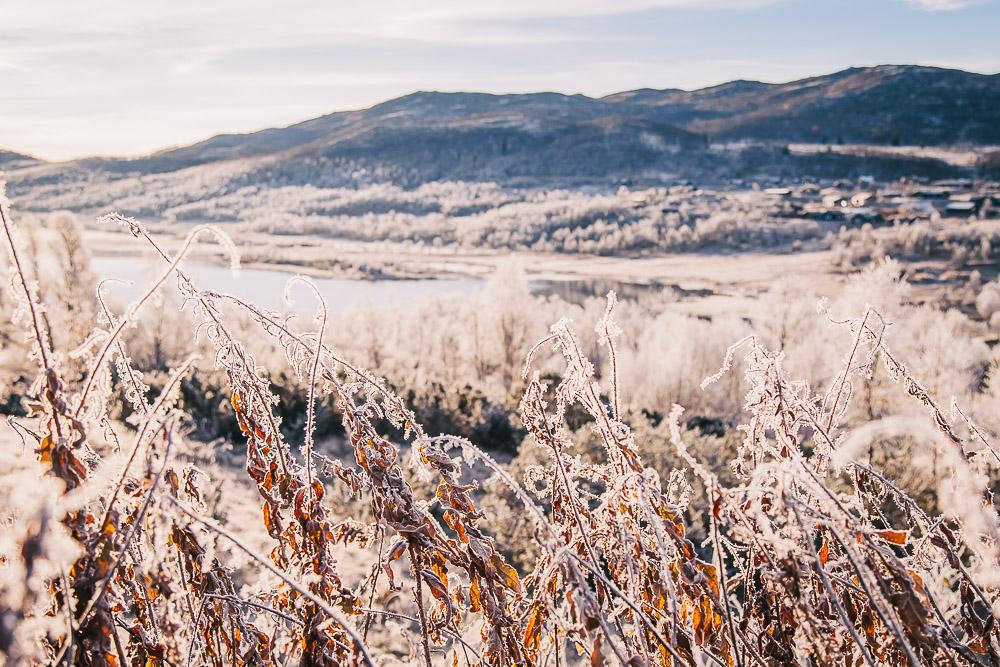 Southern Norway Guide!
I've gathered all my best advice for planning an incredible trip through southern Norway (from the far south up to Trondheim) in a 93-page ebook covering my top recommendations for places to visit (both on and off the beaten path), the best times of year to visit, how long to visit for, the best accommodation choices, transportation, what to eat, what to pack, and a sample itinerary that covers my personal favorite route through the south.
2. Go hiking
And so of course this was the second top recommendation for autumn in Norway. Norway in September and October is actually perfect for hiking, because there isn't (much) snow on the mountains and the colors are really beautiful.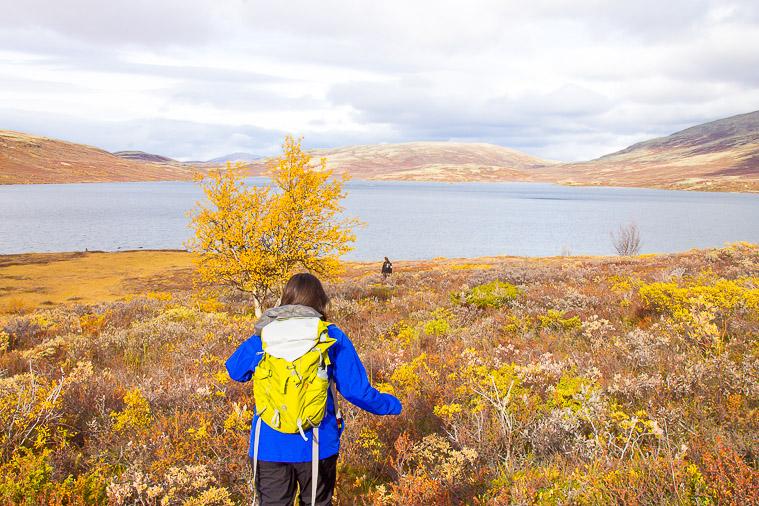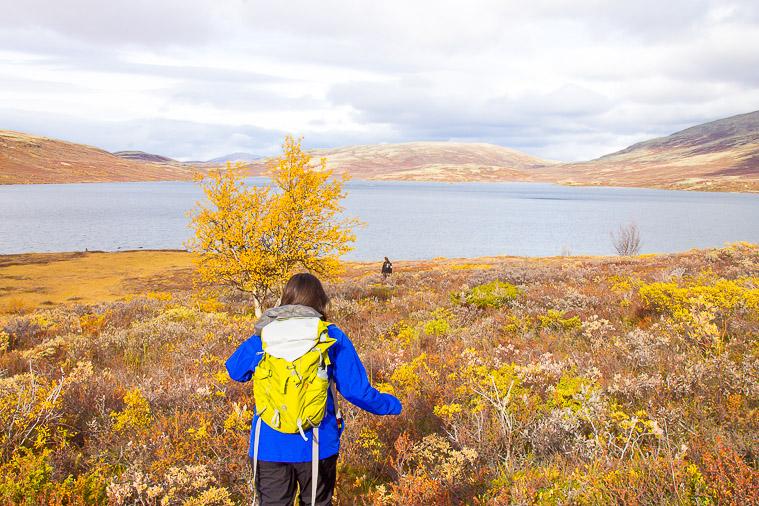 3. Enjoy the "clear air"
This one made me lol because I'm pretty sure the air is always crazy clear up here, but people explained that the air in autumn is a bit more crisp and the views out over the mountains are much clearer than during the hazy days of summer. Apparently this clear air phenomenon lasts throughout September, October and November in Norway.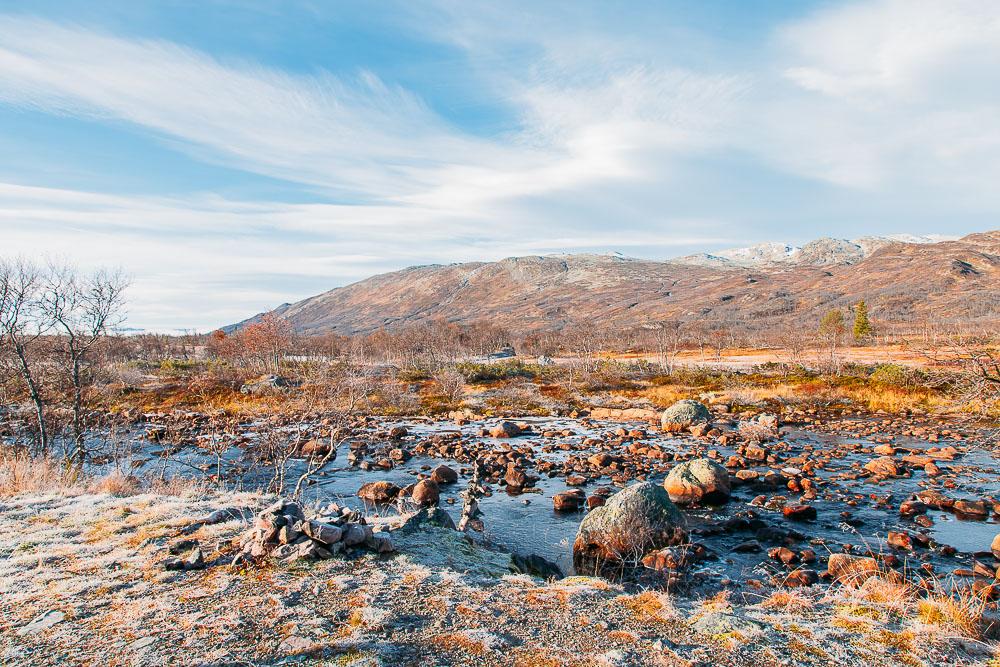 4. Eat mutton or lamb stew
It seems like everyone coming into the supermarket these days is buying lamb and cabbage to make fårikål.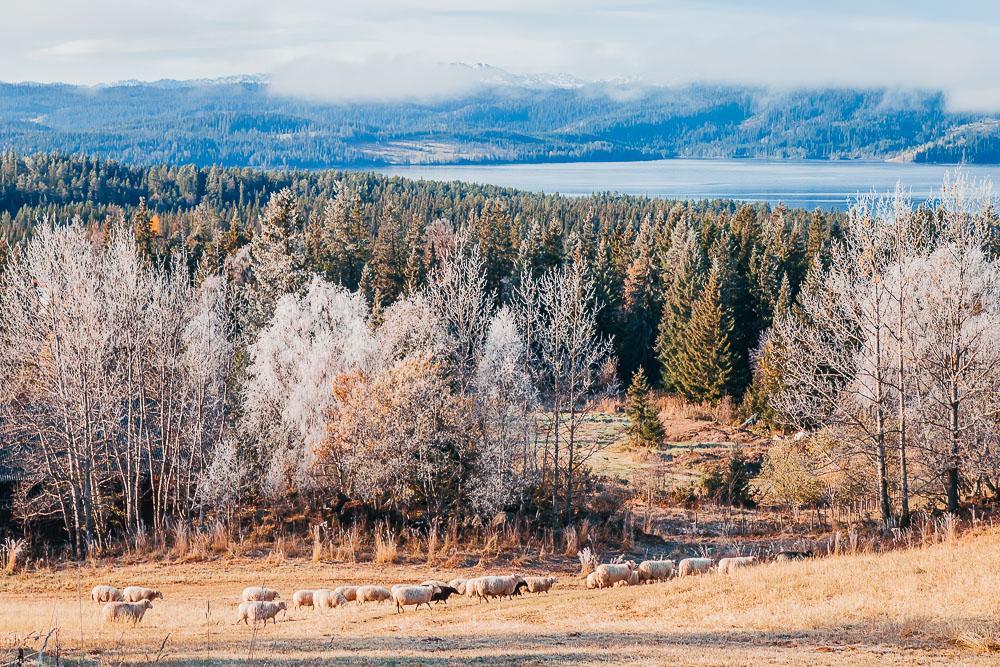 5. Pick berries
This is best do to in early autumn, when you can find lots of tyttebær (lingonberries) and multer (cloudberries).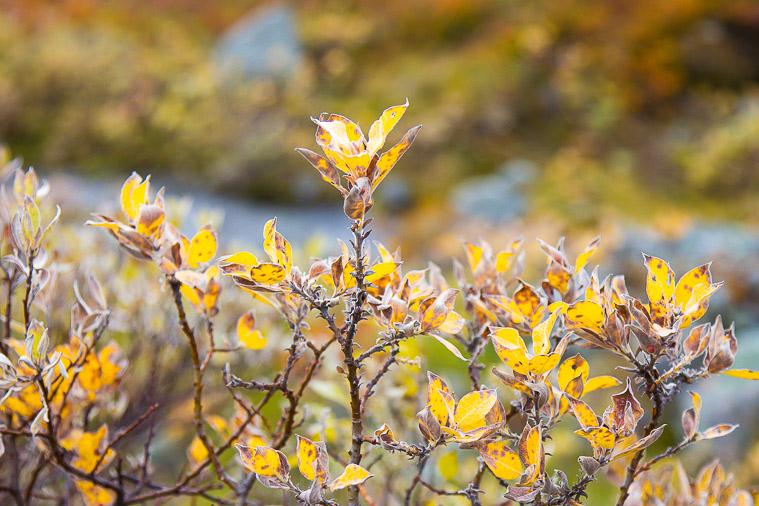 6. Pick mushrooms
But only if you know how – I don't want you to go gathering something poisonous and die! Actually, that should probably go for the berries as well.
7. Chase the Northern Lights
Autumn is maybe the best time to go out in search of the Northern Lights, because the days are getting dark enough to see them again, and it's not yet too cold to be spending your nights outside waiting for them. In fact it I often tell people to come to Norway in October or November for amazing Northern Lights but fewer tourists.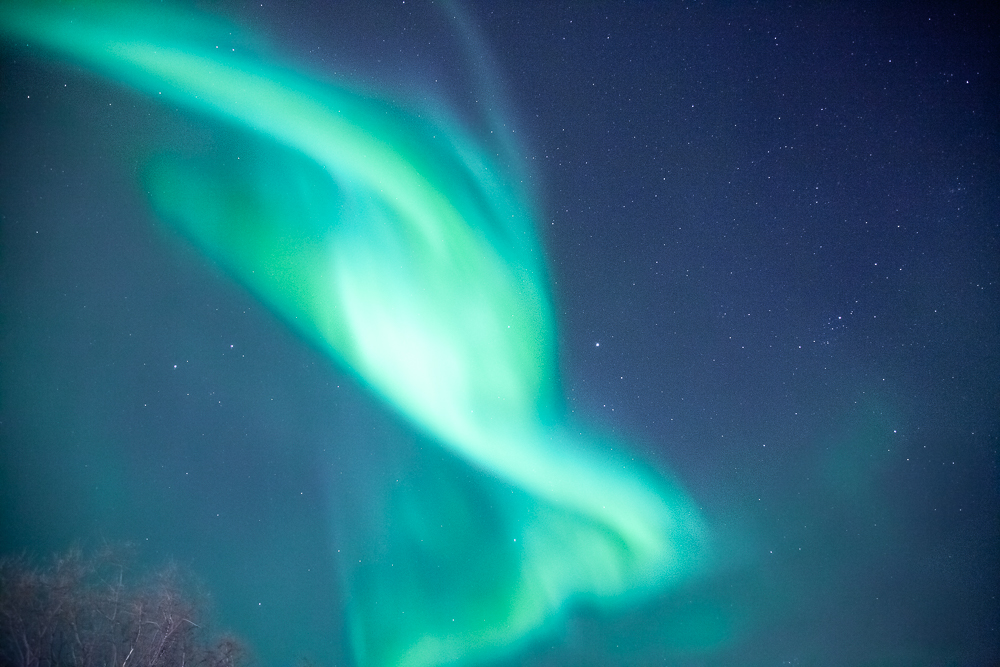 8. Wake up early to see the fog
During autumn the days can still be quite warm, while the nights begin to get seriously chilly. Something about the the lake water being warmer than the air means that almost every morning in autumn you can wake up to thick, magical fog rolling off the mountains.
Confession: I have no idea if the fog really has anything to do with the lakes, all I know is that there's a lot of fog in the mornings now and it's really beautiful.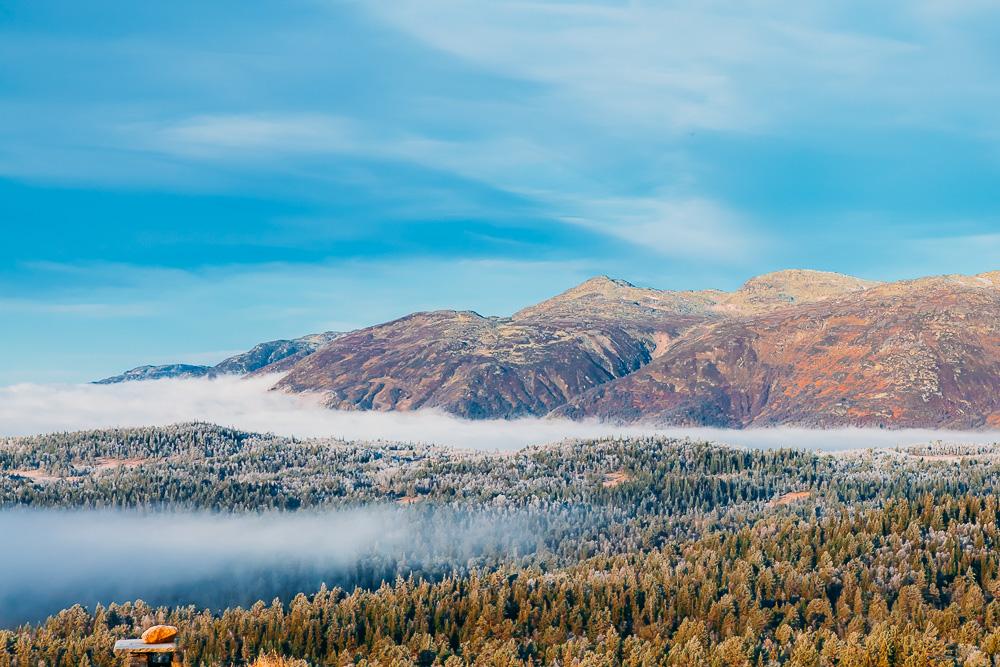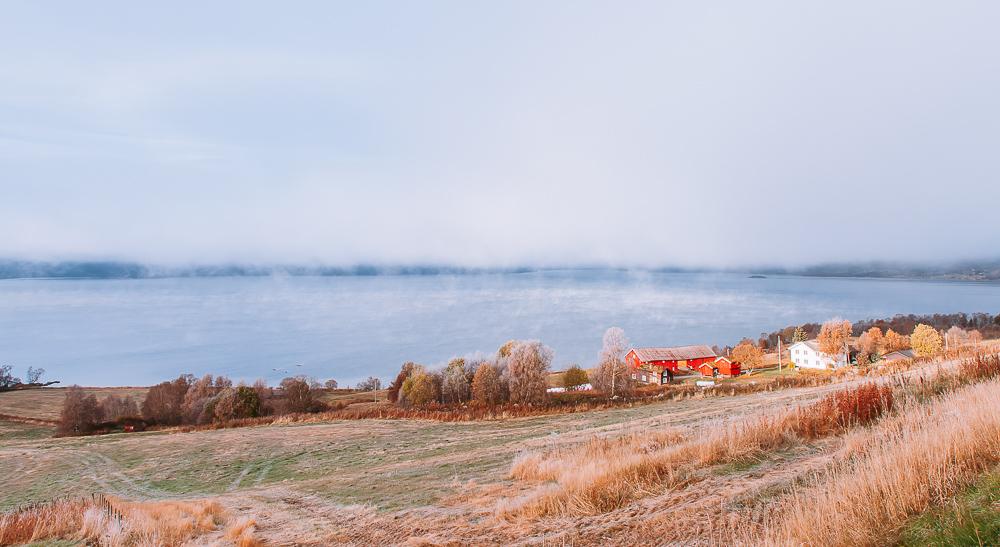 9. Enjoy the indoors again – finally!
Ha, this one is so Norwegian. Basically during the summer in Norway if it is sunny you pretty much have to stay out all day, and really even if it is raining a bit you should still go for a hike, and if it is full on storming outside you can at least go for a short walk, because summer doesn't last forever and soon the days will be dark again!
But if there's anything Norwegians love as much as their beautiful nature it has to be getting cozy, so I think everyone secretly breathes a sigh of relief when autumn rolls around and it's once again okay to spend cozy days inside.
And if you want to know how Norwegians go about getting cozy, I've written an entire article on the Norwegian art of "kos."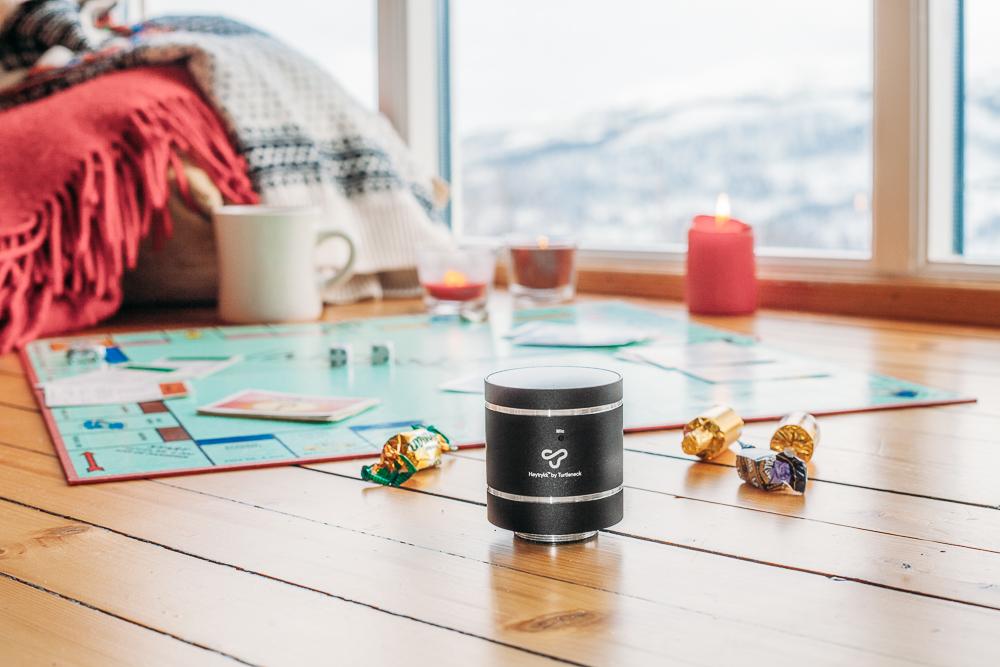 10. Sit by the fire
Have I mentioned that Norway does cozy really well? Try to stay somewhere with a fireplace (which is most places in Norway) and cozy up in front of the flames at night.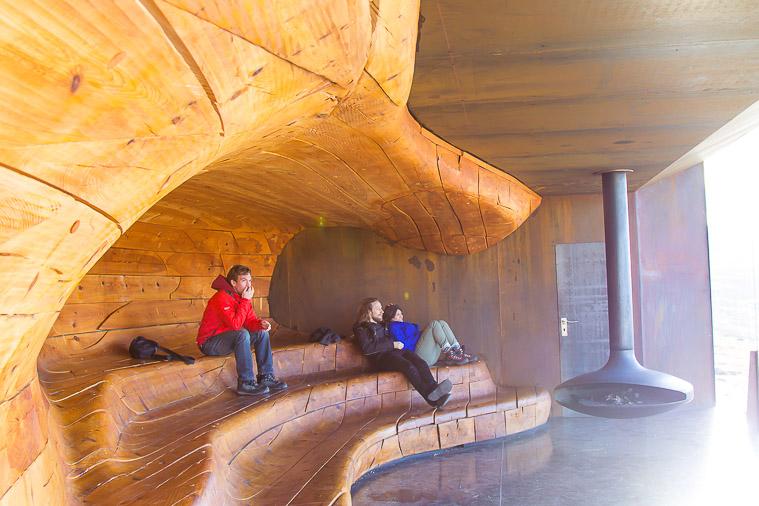 11. Turn on all the lights!
Lol Norwegians really like having a lot of lights on, but in the summer it's so light out that it's not as necessary. But the days are getting shorter now that it's autumn, and once again I can enjoy seeing the cabins across the road from me twinkling in the dark.
12. Buy a Norwegian sweater
I always tell people to leave a little room in their suitcase to buy a Norwegian wool sweater while in Norway. They can cost $200 or more, so they're definitely an investment, but they will last you for years and be the warmest thing in your wardrobe. Like, probably warmer than your winter coat.
When I was a college student in the Berkshire mountains in the winter everyone wore those huge puffy coats that go down to your knees, while I traipsed around our snowy campus in a Norwegian sweater I found on Amazon (they have some great ones!) looking supah stylish.
Except that was before hipsters made wooly sweaters cool, so instead of stylish I think I just looked weirdly obsessed with my Norwegian heritage. 
13. Sit outside at a café with a blanket
People in Norway will sit at outdoor cafés through the winter, bundled up in warm blankets, which can sometimes seem just a bit extreme to me. But cozying up with a steaming cappuccino and a blanket on a crisp autumn day is just perfect.
14. Stay at a fancy hotel
Autumn is a time to rejoice that the jacked up prices of high season have gone down again, woohoo! And while you'll be kinder to your budget if you stay at Airbnbs, this is also a great time to splurge on a nicer hotel.
I love the sense of history at a lot of Norway's old hotels, and visiting them often feels like going back through time, maybe because the old grand hotels aren't as popular these days, as now most people prefer renting cabins, so they mostly still look like they did back in their heyday, when it was incredibly fashionable for Europeans to stay at them.
In fact while my grandparents were working at the Rauland Høgsfjellshotell Jean-Paul Sartre and Simone de Beauvoir came to visit!
You can find some of my favorite hotels in Norway here.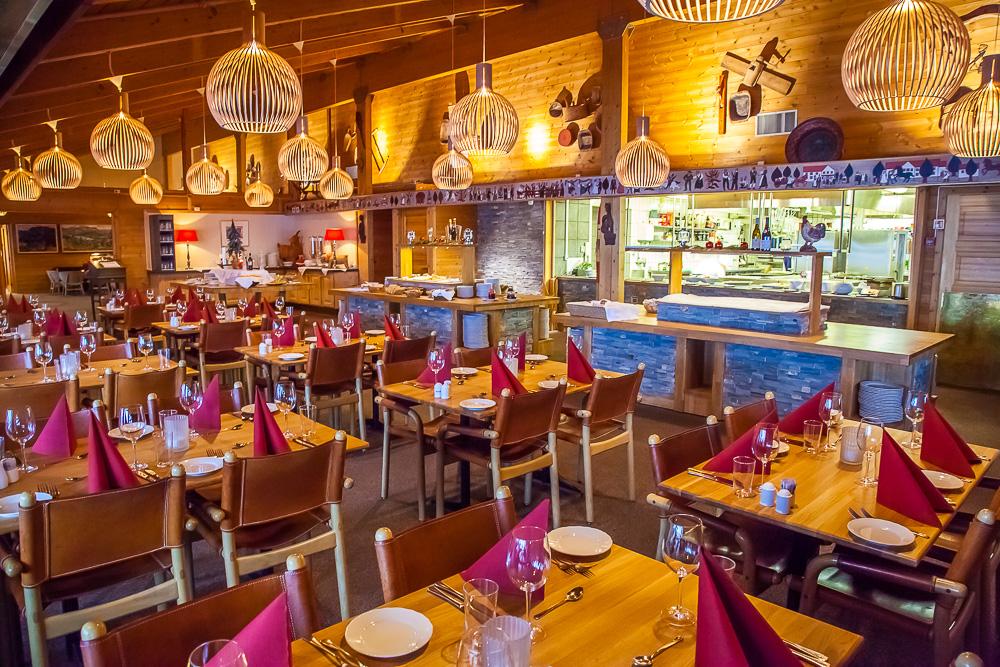 15. Hit the big tourist sites
Norway's top tourist sites are famous for a reason, and you definitely shouldn't miss out on them. But in the summer they can be really, really crowded. Go in the autumn instead and have them all to yourself!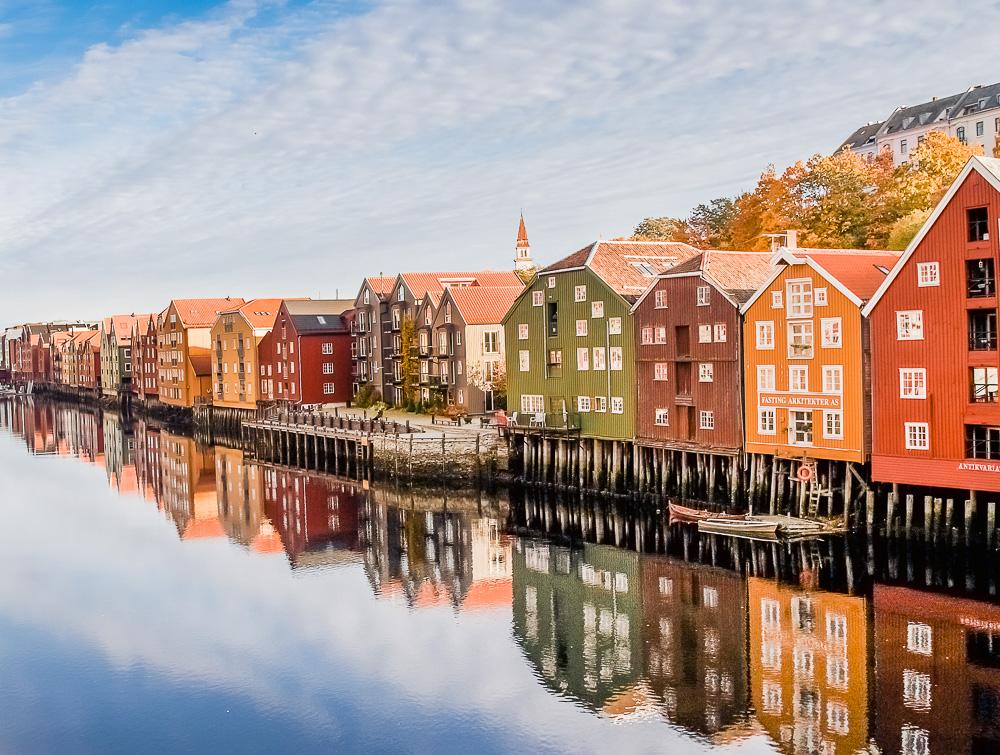 Trondheim
16. Wear scarves again
I mentioned this in my last post about Norway in autumn, and sure enough almost everyone I asked about tips for things to do in Norway in the fall mentioned getting to wear cozy scarves again, ha.
17. Buy a copy of Kristin Lavrandsdatter
This suggestion comes from my mother, because two of the best things about visiting new places for her are discovering new books and seeing places where her favorite books are set.
I think a lot of people would say Kristin Lavrandsdatter is the greatest work of Norwegian literature, so what could be more magical than snuggling up with a copy of the book in front of a fire in Norway? So good.
Do you have anything to add?
pin it