Visiting Ethiopia has become a bit of a running joke between Danielle and me, because we've been planning to go there together for the past five years. In fact we even had flights booked once, but I pulled out and decided to go to Iran instead.
So now each year we're like, should we book our trip to Ethiopia? Except then Ethiopia became Morocco, and Japan/Russia, and Norway, and South Africa/Mozambique.
We had the same joke with Mongolia, because the only reason we took our first backpacking trip together was that we both wanted to visit Mongolia, but the day before we were going to leave from Beijing we decided to go to Kyrgyzstan instead. But then I ended up going to Mongolia without Danielle, and she no longer found it very funny anymore.
Not going to lie, I was kind of bored by the idea of visiting Ethiopia, for no better reason than we've been talking about it for so long it no longer feels like an exciting new idea. But then Candice emailed me asking if I'd like a guest post about Ethiopia and I got a sudden intense craving for injera. Is this a sign? And how mad would Danielle be if I go to Ethiopia without her? Just kidding, I wouldn't do that to her – again. 

The country
Ethiopia
Why visit Ethiopia?
I visited Ethiopia through an outreach program where we spent a few days in the capital city of Addis Ababa learning about Ethiopian food and culture, and the remainder of the trip serving at a sports camp for kids in Lake Langano. It was such an enriching experience getting to spend time with the people and learn about Ethiopia's unique customs and traditions. 
Ethiopia is one of the poorest countries in the world, with a quarter of Ethiopians living below the poverty line. The majority of the population lives in rural areas and works in agriculture. Many of these farmers do not have access to safe drinking water, healthcare, education, or modern farming technology. In addition to these challenges, they are also exposed to the risk of their crops being destroyed by droughts, floods, or other natural disasters. 
Tourism is largely a new industry for Ethiopia. For a long time, tourism was never a priority, and the country lacked the infrastructure needed to accommodate visitors. In recent years, the government has begun promoting tourism as part of its plan to combat poverty and encourage economic development. Ethiopia is starting to see results from these efforts, and in 2018, the country experienced the largest tourism growth rate in the world.
There is no shortage of reasons to visit Ethiopia. The landscapes are breathtaking, the food is delicious, and coffee, which originated in Ethiopia, is abundant.  It is a diverse country with a rich history, and the site of many archaeological discoveries that give insights into the ancient past. The time is ripe to explore Ethiopia before everyone else decides to go there.
The best time to visit Ethiopia and how to get there
There are a number of airlines that fly to Addis Ababa Bole International airport. Most tourists are eligible for the Visa on Arrival, which is granted at the airport in Addis. You can also apply for a visa online in advance. A single-entry visa costs $52 for 30 days or $72 for 90 days.
It is generally recommended to visit during the dry season, which runs from October to May. I was there during July, right in the middle of rainy season. The skies were mostly overcast and there were rain showers on and off throughout the trip, but nothing that derailed our plans.
Must see places to visit in Ethiopia
You should definitely spend time in Addis Ababa since it is the capital and largest city. One of my favorite parts was the outdoor marketplace, Addis Mercato, filled with crowded, chaotic vendor stalls where you can haggle for souvenirs like handwoven clothing or carved wooden objects. There are several museums and cathedrals to visit around the city, as well as many restaurants serving traditional Ethiopian or Western-style food.
You should also experience Ethiopia's natural beauty and diverse landscape, which includes volcanoes, valleys, waterfalls, lush rainforests, and dry deserts. The ride from Addis to Langano gave us a view into rural life as we passed by village huts, farmland, and livestock herds along the road. Lake Langano is the most popular Rift Valley lake in Ethiopia. There are a few resorts along its beaches where people come to swim in the lake, enjoy watersports, and view wildlife in the surrounding national park.  
Denakil Depression is at the top of my bucket list for my next trip to Ethiopia. This remote desert in northeastern Ethiopia is the hottest place on Earth and one of the driest. Its volcanic hot springs have a supernatural appearance, glowing in bright neon colors. Camel caravans carrying blocks of salt mined by hand can be seen crossing the salt flats.
Getting around Ethiopia
Buses are the most common way to travel around the country. The most popular private bus companies for tourists seem to be Salem Bus and Sky Bus. Public buses are cheaper, but tend to be old, crowded, and uncomfortable. There are also several tour companies operating in Ethiopia that will arrange your transportation as part of a package tour.
If you want to avoid hours of long, bumpy rides on the rough roads, Ethiopian Airlines offers domestic flights to smaller airports around the country. 
Accommodation in Ethiopia
Accommodation options range from luxury resorts to camping in tents. A few international chains, like Hilton and Sheraton, have hotels in Addis, and there are other local hotels around the country. If you want to experience life like an Ethiopian, you can find rooms to rent on Airbnb or use a tour company that will arrange your homestay.
What to eat in Ethiopia
Injera, a flat, sour, fermented bread with a spongy texture is the foundation of the Ethiopian diet. The injera is served with a variety of vegetable or meat toppings typically cooked in a spicy sauce. Ethiopians eat with their hands and use a piece of injera to scoop up a bite of food. For breakfast, they serve fir-fir, which is made of shredded injera mixed with a spicy red sauce.
Coffee is central to the Ethiopian economy as well as daily life. You should try to experience a traditional coffee ceremony at a home or restaurant while you are there. It typically lasts several hours, involves three rounds of coffee, and is accompanied by a small snack like popcorn or a slightly sweetened bread known as ambasha.
What to pack for Ethiopia
Temperatures can get chilly at night in most parts of Ethiopia due to the high altitude, so always have a warmer layer available.
The tap water is not safe to drink, so if you are going to be venturing away from tourist sites that offer bottled or filtered water, a portable water purifier like Steripen is necessary.
Malaria is common in Ethiopia, so you should get a prescription for antimalarial pills before you go which you will continue to take daily throughout your trip. You should also bring mosquito repellant and possibly a mosquito net depending on where you will be sleeping.
About the author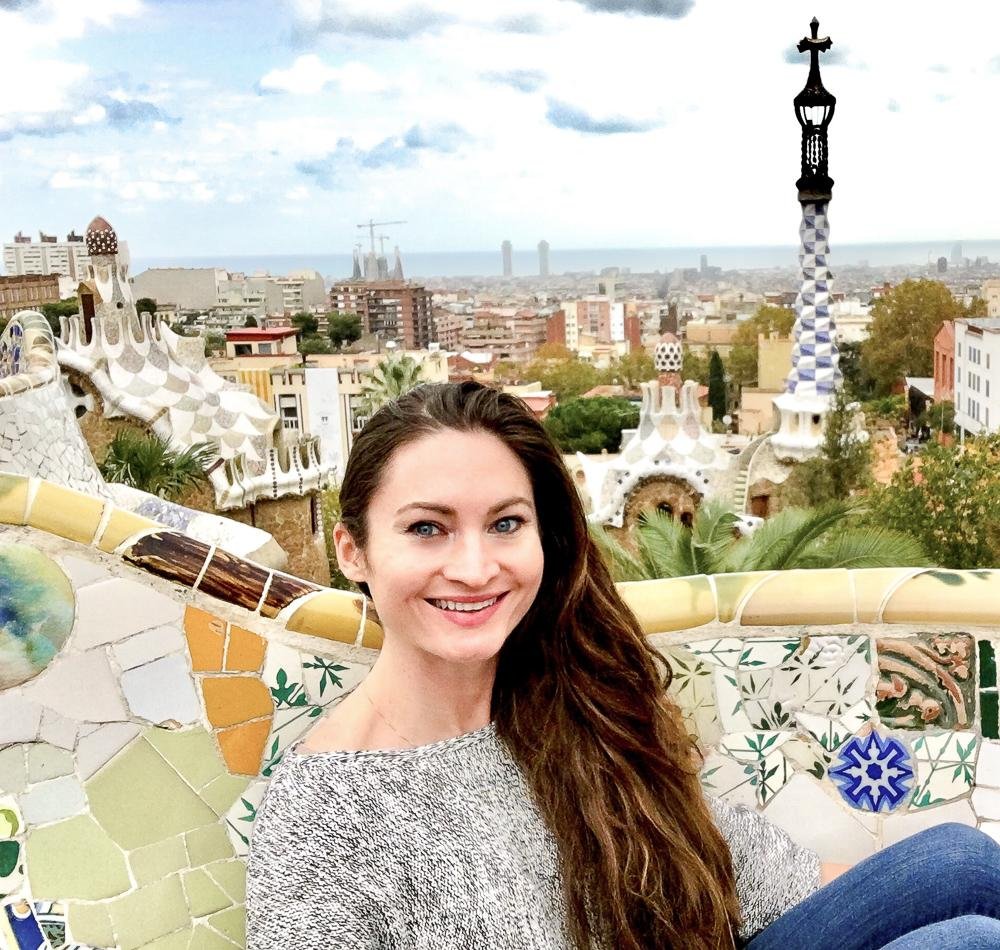 Candice is a lawyer and financial services professional in New York. She shares photos and stories from her travels and life in the city on her blog Can with a Plan and on Instagram.
Have a special place off the beaten path you'd like to share? Email me at silvia@heartmybackpack.com with the destination and I'll send you some questions to answer about it!