Happy Sunday, you guys! I don't normally write blog posts on Sundays – I think I tend to take the whole lazy Sunday thing a bit too literally – but it's blustery outside and I'm all cozied up in front of the fire with a cup of hot chocolate and my book is all the way upstairs while my laptop is right here, plus I have a bunch of photos of autumn in Norway that I'm just dying to share.
Mid October is peak autumn in my mind. It's after the leaves have changed colors but before they've all died, and after I've brought out my hat and scarf but before Halloween is done and gone and I'm sitting with a pile of empty candy wrappers wondering if I eat some vegetables they'll somehow counteract all the sugar and I'll stop feeling so ill.
So I'm now well into checking items off my list of 17 Things to Experience in Norway in Autumn, though if I'm being honest, autumn this year hasn't exactly gone as planned. This is my first fall in the Norwegian mountains, and guys, it's just a little be crazy. Good crazy, for sure, but crazy.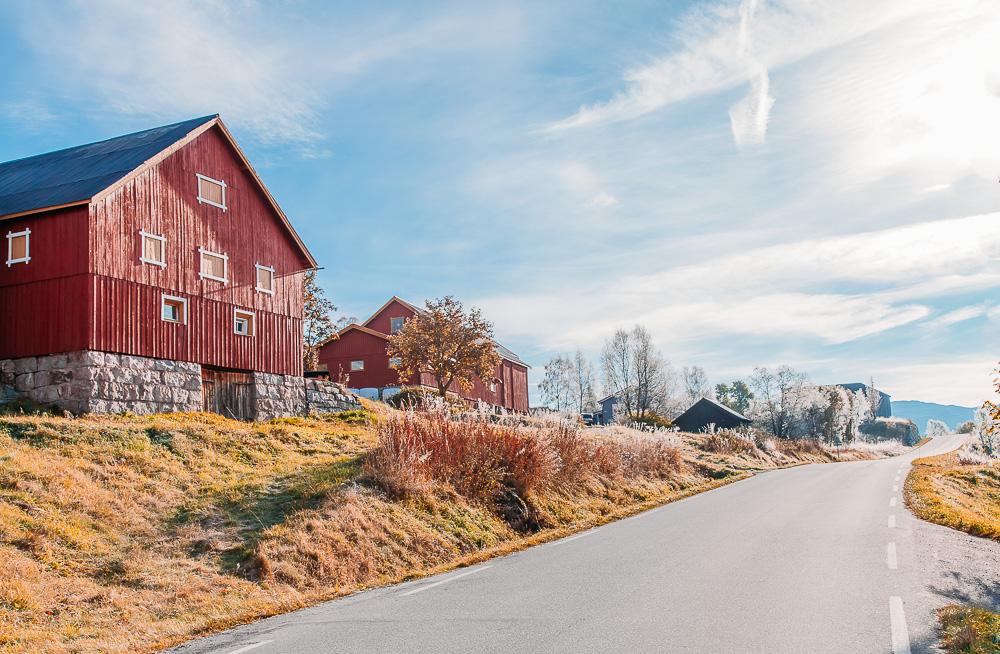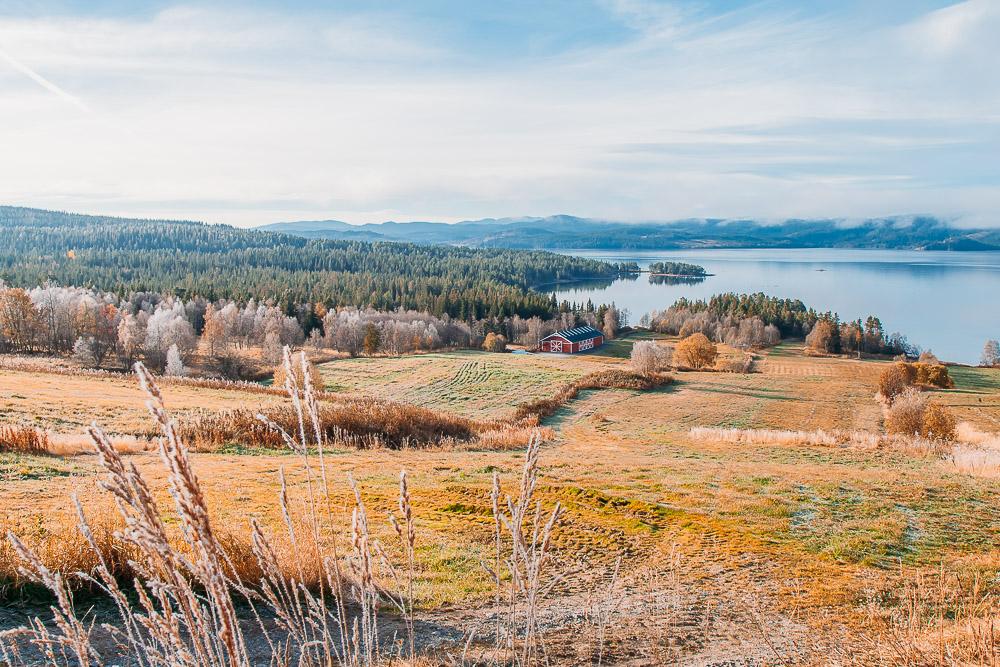 Autumn in the Norwegian mountains starts in mid-August
Like that time I decided to be all summery and go blueberry picking and I stumbled on a red and orange landscape. In August.
But as a girl who loves autumn, I really like that it starts so early here! I hate being all in the autumn spirit with my pumpkin lattes and blanket scarves but it's still summer, you know? Well in autumn in Telemark you don't have to worry about that.
It's sunny all the time
Okay, this probably isn't true of everywhere in Norway in the autumn, as I've heard that on the coast fall can be really rainy, but up here in the mountains it's been so sunny lately!
I didn't really know sunny days were a thing here until autumn rolled around, and now we've been having perfect weather pretty much every day.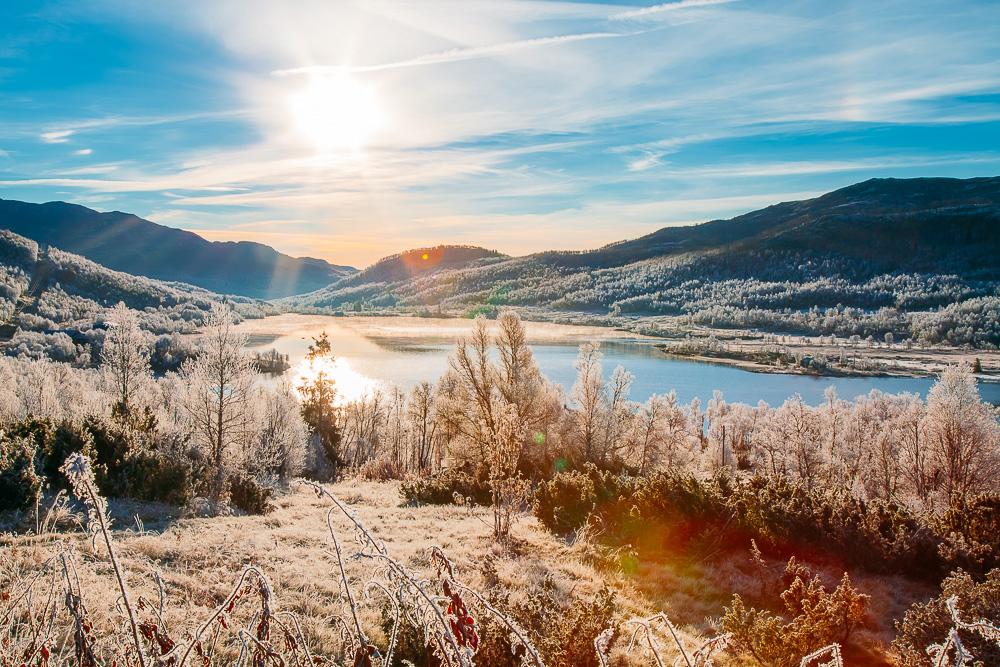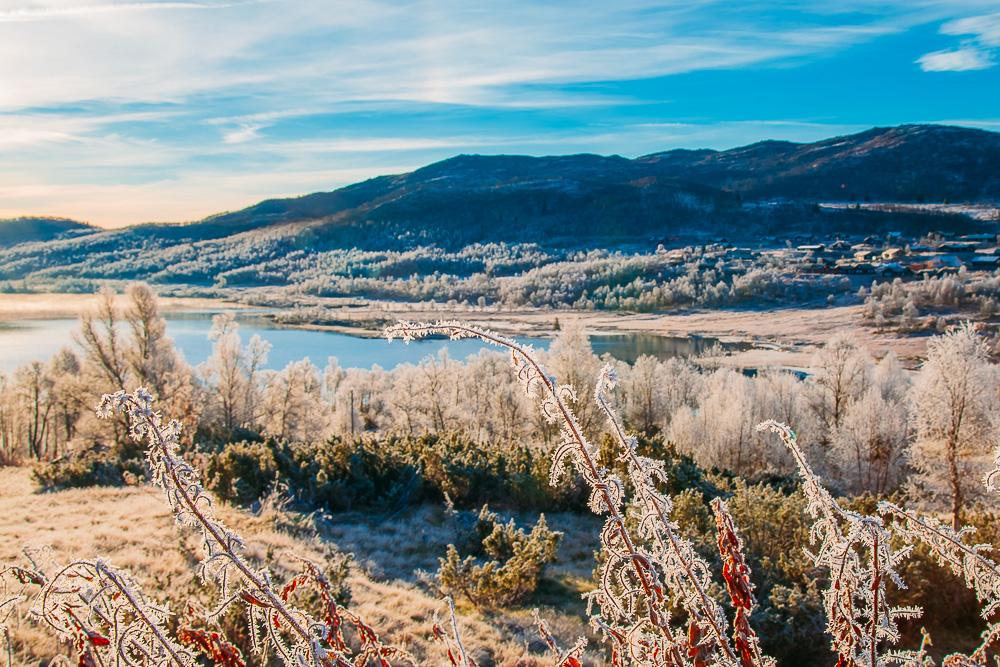 It's really cold
Early September in most places is usually still summertime, so I was taken a bit by surprise when my September camping trip along the Norwegian coast was so freaking cold.
Fast forward to October and it's already totally frosty here. I definitely hadn't expected freezing temperatures already in early October, but hey, at least it makes for a pretty landscape!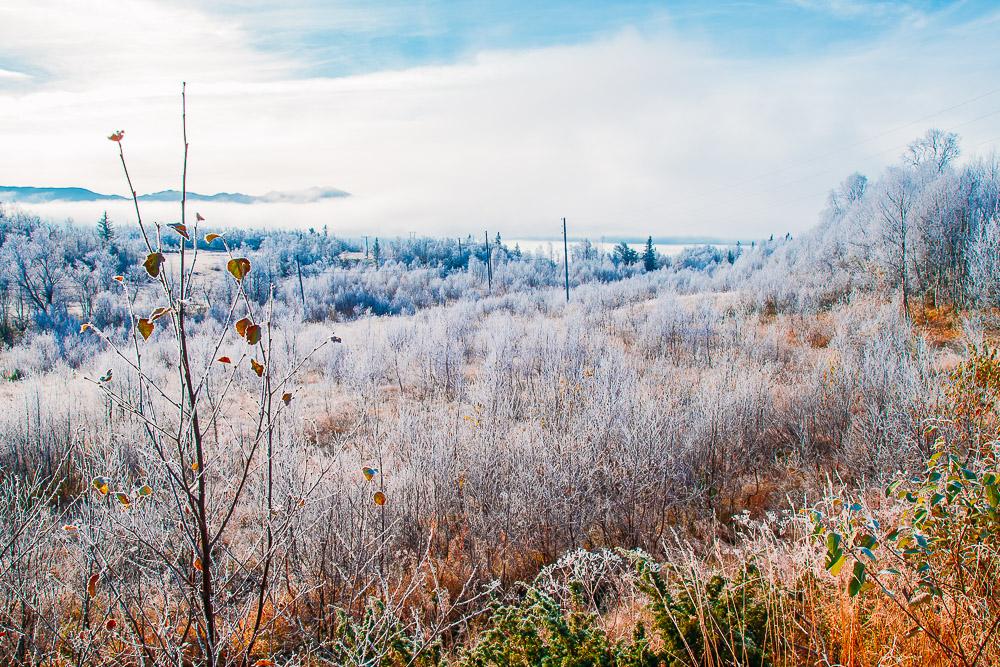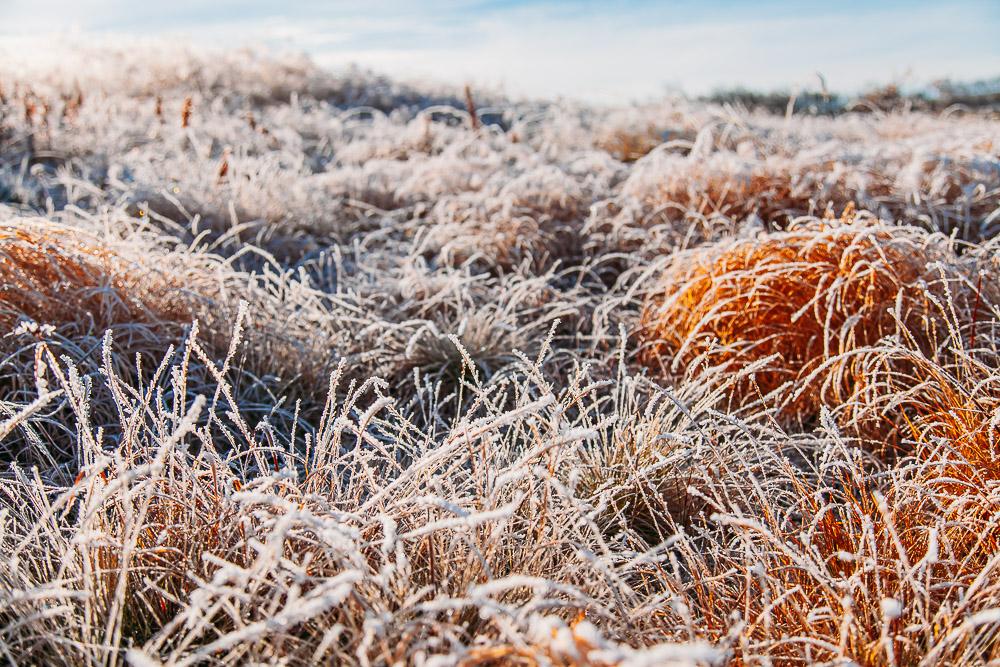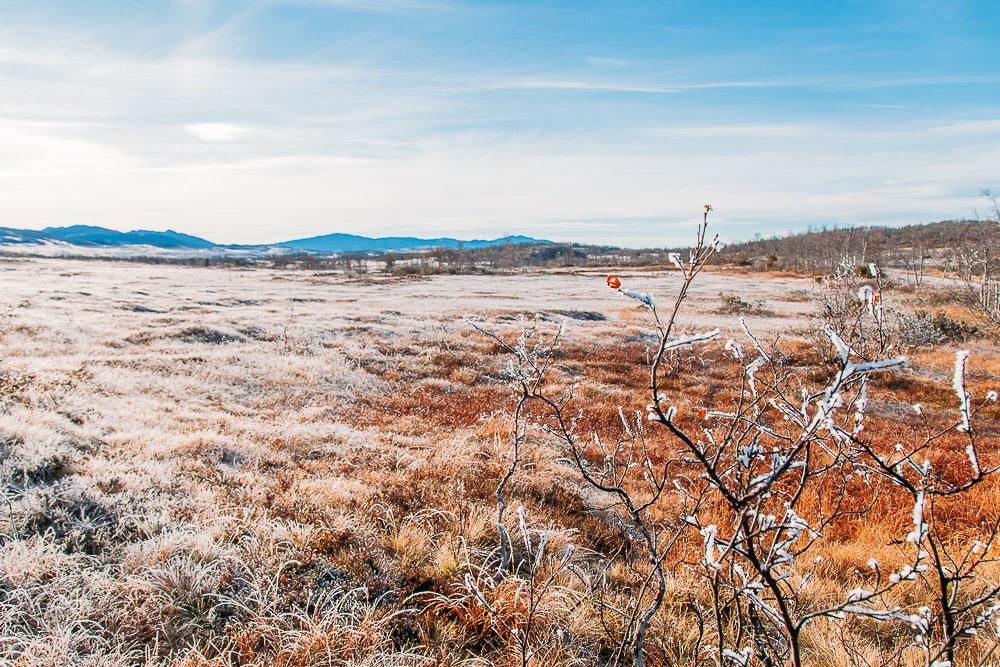 It's both really clear and really foggy – at the same time
Rauland's town center is in a bit of a valley, and I live up on one of the surrounding mountains. And every morning I've been waking up to crystal clear views (like, I almost wonder if something about the fall air has improved my eyesight). But every morning the town center is filled with a thick, dense fog.
It's really strange going into town and having everything be gray, when as soon as you drive a few minutes out of town there are blue skies. Every single day. What's going on with you, weather?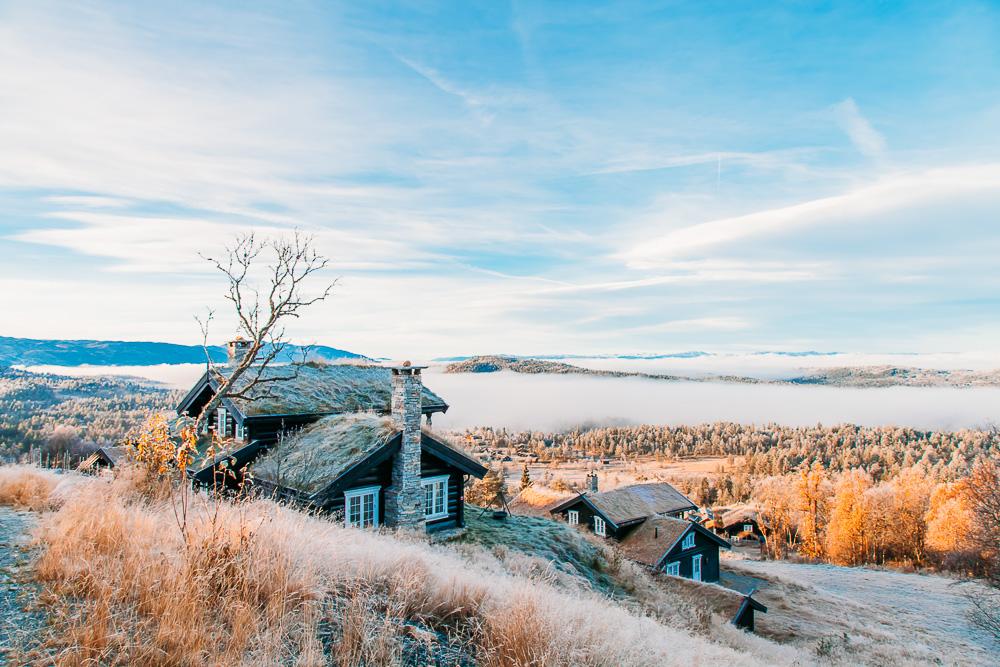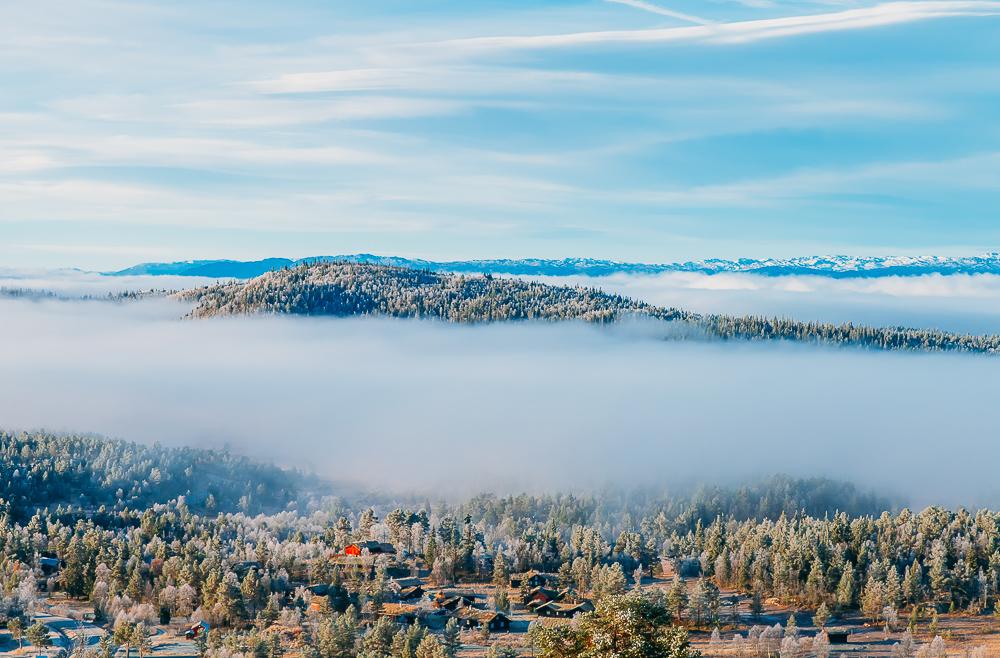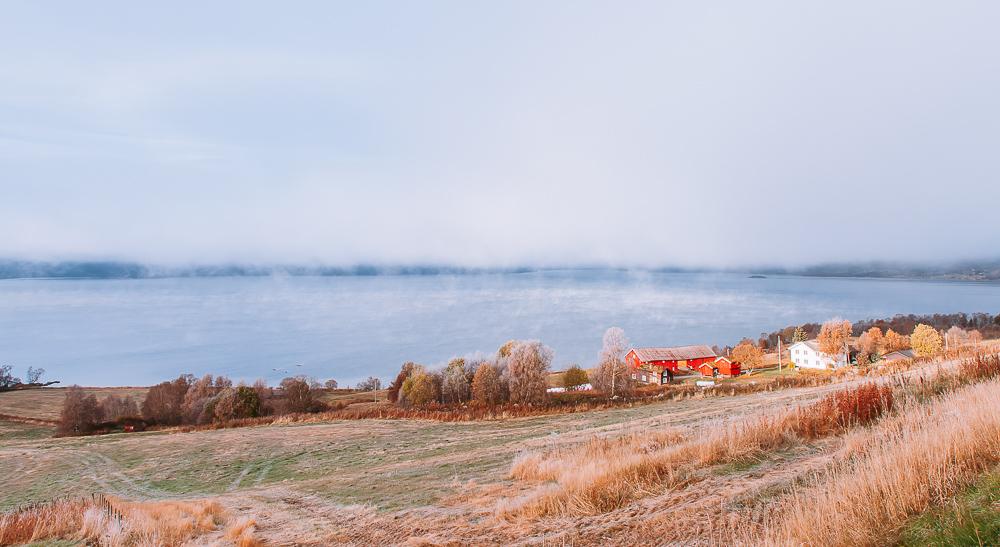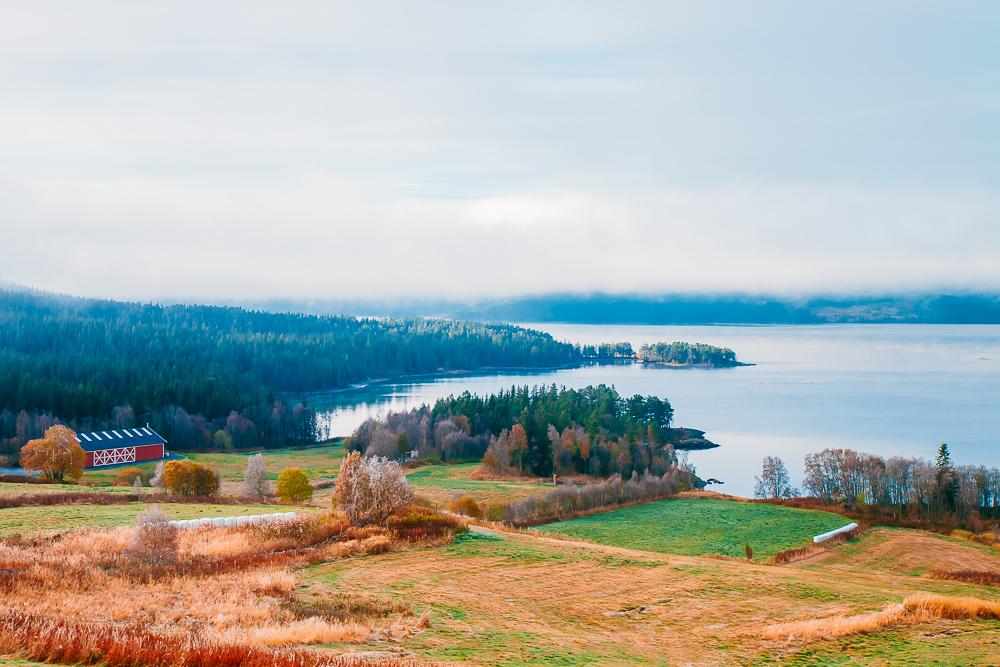 When it's not sunny, it's snowing
Up here in the mountains we had our first snowfall at the end of September, and it's now snowed several times since then. Um, welcome to Norway, I guess?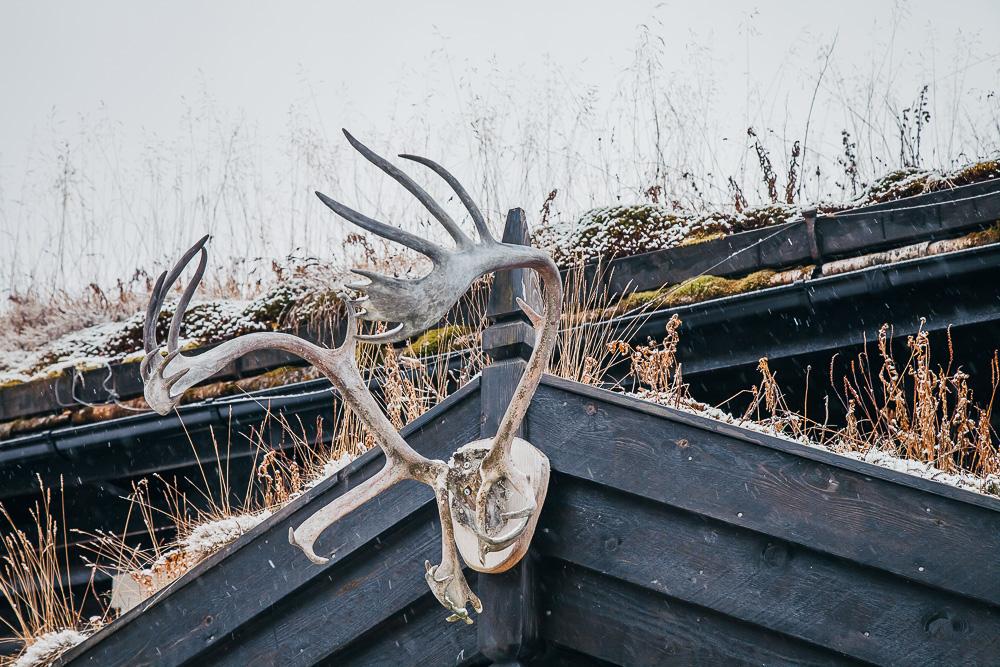 You can see snow and fall colors at the same time
I'm used to autumns were everything turns red and orange for a few weeks, then everything dies and is gray for a few weeks, and then it snows! But here we've been having fall colors and snow at the same time.
Autumn is my favorite season ever and I like winter even more, so the two combined has been a lot to take in. These days I'm all let's bake apple crisp! and go for a hike! and build a snowman! AND BAKE CHRISTMAS COOKIES WITH CANDY CORN WHAT SHOULD I BE FOR HALLOWEEEEEN? 
Ugh, I wish that were an exaggeration, but I literally just had a mini meltdown over whether to make hot cider or hot chocolate. You know, serious grown up problems.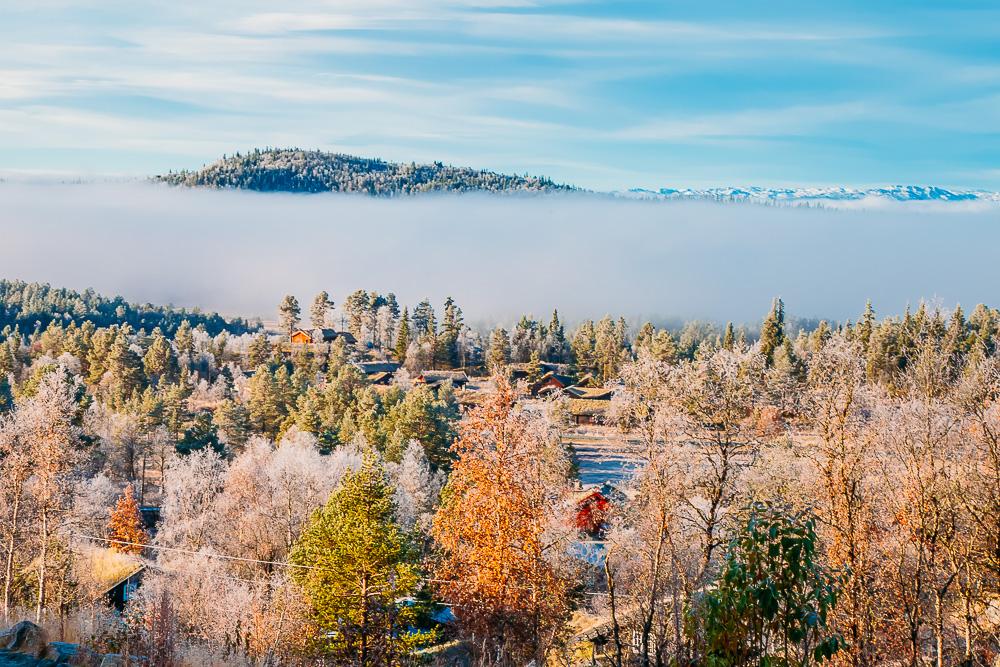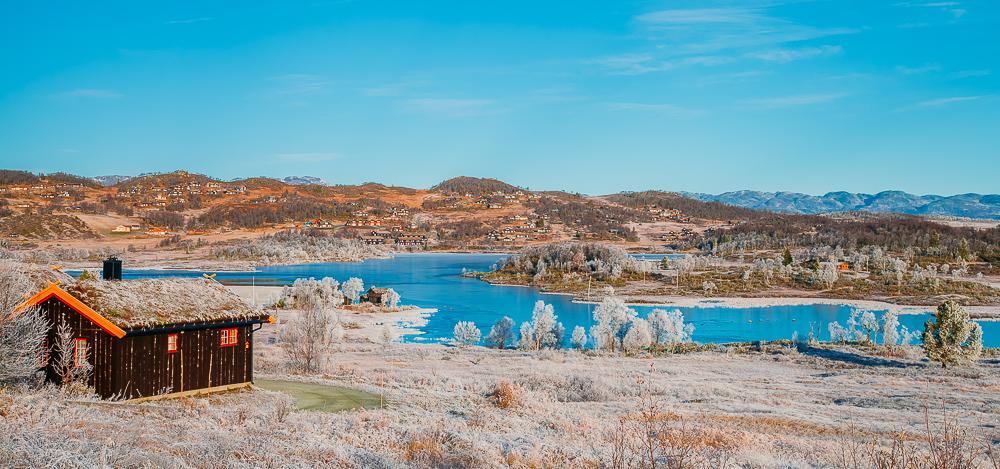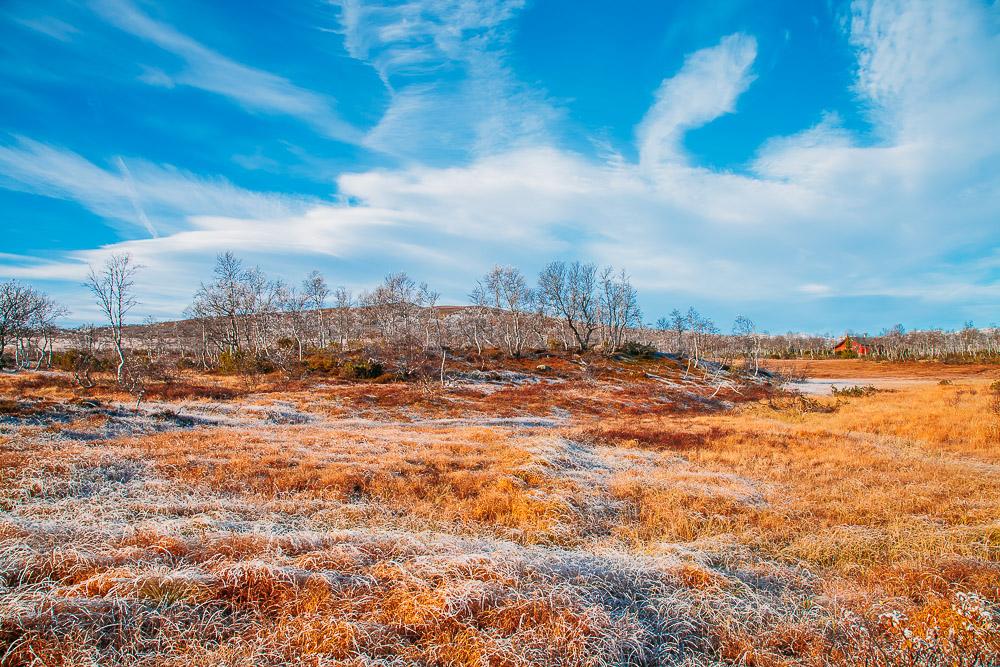 Autumn in Norway is empty
A lot of people told me that autumn is the prettiest season in Rauland, and since this is a tourist destination I figured that would mean that it would be really crowded here. But instead it's been so, so quiet!
I don't know if people are just over the hiking thing now that summer has passed, or if they're just waiting impatiently for the snow to come so that they can ditch their roller skis for real skis, or if the locals have just done a really good job of keeping the wonders of autumn up here a guarded secret (in which case, sorry for the post, guys!).
Whatever the case, I've been loving having the mountains to myself and enjoying the quiet nature before the ski season starts up. Autumn here just feels so special.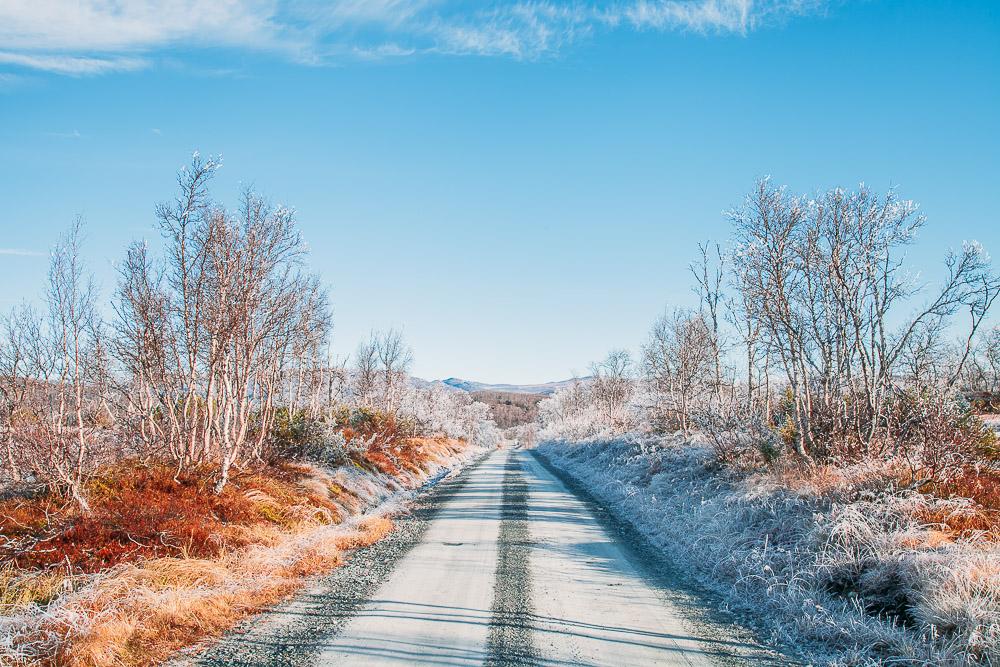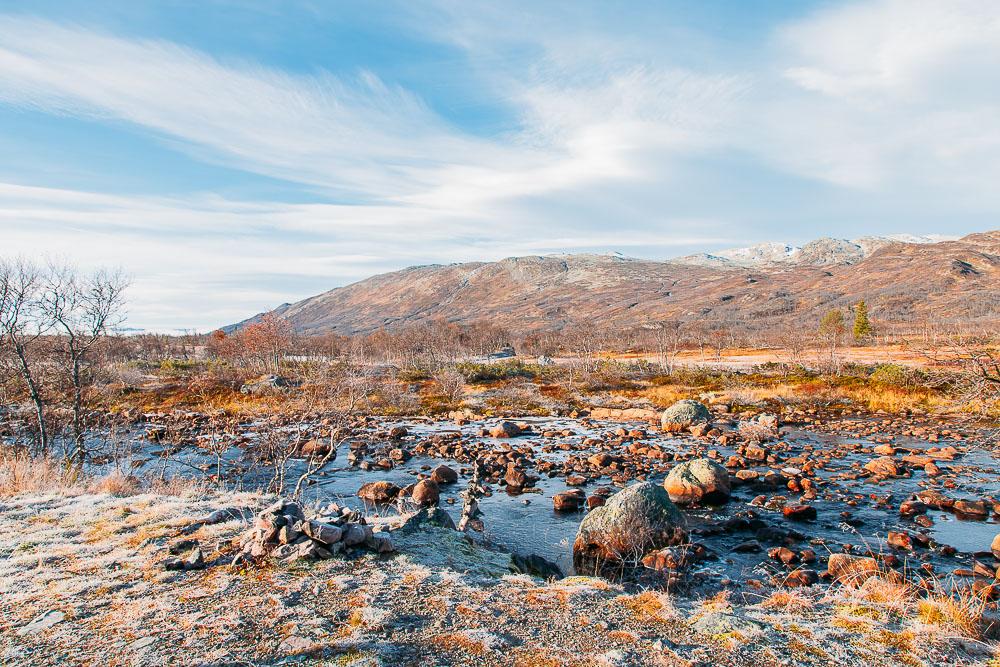 What's autumn looking like where you are?
pin it