Did I ever tell you guys about the time I randomly ended up in South Korea?
It was towards the end of my second year living in Japan and one of my fellow JET teachers had just lost his job and wanted to bring his two cats back with him to the U.S. He told me this on a Friday afternoon, asking if I might be able to take a few days off work to fly to Los Angeles with him on Wednesday, returning to Japan on Sunday.
Apparently Korean Air only lets you bring one cat per passenger, so he needed another human to fly with them. He'd of course pay for my flight, which included two nights in L.A. and a night in Seoul, and he'd give me money for a nice hotel room as well. Plus I'd get to save one of his cats!
Uh, free trip somewhere? Absolutely! And while this was before Dan had brainwashed me into loving cats, having some furry friends to play with definitely made the long flight more bearable and I highly recommend always flying with a cat or two (except you're only allowed one).
I saved the hotel money and stayed at a cheap hostel instead so that I could buy all the Western sized clothes, cheese, and Cheerios I could get my hands on, and explored Santa Monica and Hollywood like a true tourist. And then I headed to Seoul, where I stayed with a family friend who sweetly showed me around the South Korean capital.
Um guys, did you know that Seoul is absolutely gorgeous? Somehow I had missed that memo, but oh my goodness, I fell for that city quickly. The delicious food might have helped a bit with that. My second recommendation of the day: if you haven't been to Seoul yet, go.
But this blog post isn't about Seoul, or even South Korea. It's about that other Korea, the one that I, along with most other travelers out there, haven't been to. Luckily my new blogging bff Chris has been, and today he's here to tell us all about it!
The Country
North Korea
Why You Need to Visit
Just because it's North Korea and you should see what it's all about.
North Korea is a strange country, the only other country to get close is Turkmenistan. There's no easy way to describe the country, really. While the capital of Pyongyang is actually pretty beautiful and a well keep city with a lot of green areas, NICE cars, and some very impressive architecture, the countryside is like going 50 years back in time. And everything is about Kim Jong Un, his father Kim Jong Il and his grandfather, Kim Il-sung. Everything.
What You Need to See
I'm not a museum person, but the museums in North Korea are freaking impressive, even compared to Western standards. Everything is big, a lot of information is in English, and of course there's a lot of propaganda. Aside from museums North Korea also has some impressive nature and world class architecture.
If you ask nicely can you visit a local tailor and get a tailor made North Korean suit. (I got one.)
How to Get Around
The only option is to go with your local guide, but since I went with a Chinese company I had much more freedom than people going with European/Western companies. I could go more or less wherever I wanted and take photos of everything.
Where to Stay
There's only one hotel that accepts foreigners, so you don't exactly have options here!
How to Budget
I went with a local Chinese company, I stayed in the same hotel as European/Western companies, ate in the same restaurants, and saw the same things, with the only difference being that I had "freedom" in North Korea and my own personal guide.
European/Western companies have 1 – 2 guides and a guard that looks after you and you have a lot of restrictions. But best of all I only payed 25% of what an international company charges for the trip!
What to Eat
You don't get many food options in North Korea. You get the same food as in South Korea, like Korean BBQ, hot pot and A LOT of kimchi, and the local beer is ok.
BUT you'll also get offered to try DOG if you want.
What do you think? Do you want to visit North Korea?
About the author: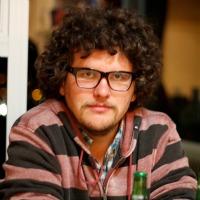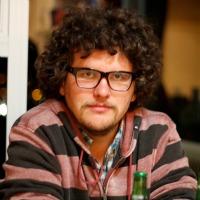 Christian is the man behind the travel blog Unusual Traveler, and "unusual" is the perfect way to describe his travels. Seriously, if you're looking to get off the tourist trail you might as well copy and paste his destinations list onto your bucket list now.
Born and raised in Norway in 1988, Christian never had interests in school or study and was always the kid that had to push the limits to see how far he could go when he was young.
And that mentality has stuck with him now on his travels. He gets extremely bored staying at tourist places, and can instead be found exploring remote corners of the world. For Christian, staying at a tourist beach in Thailand is pure torture.
PIN IT!