Autumn has officially arrived in Norway and I am that lunatic sending my friends abroad tons of pictures everyday, telling them that autumn is the best time to visit Norway. Like, right?
Actually, I'm not sure everyone here agrees with me. Some people are seriously mourning the end of summer. It would almost be sad to witness if I weren't so drunk on mugs of hot apple cider. Who needs alcohol when you have cinnamon and cloves?
Also, these colors.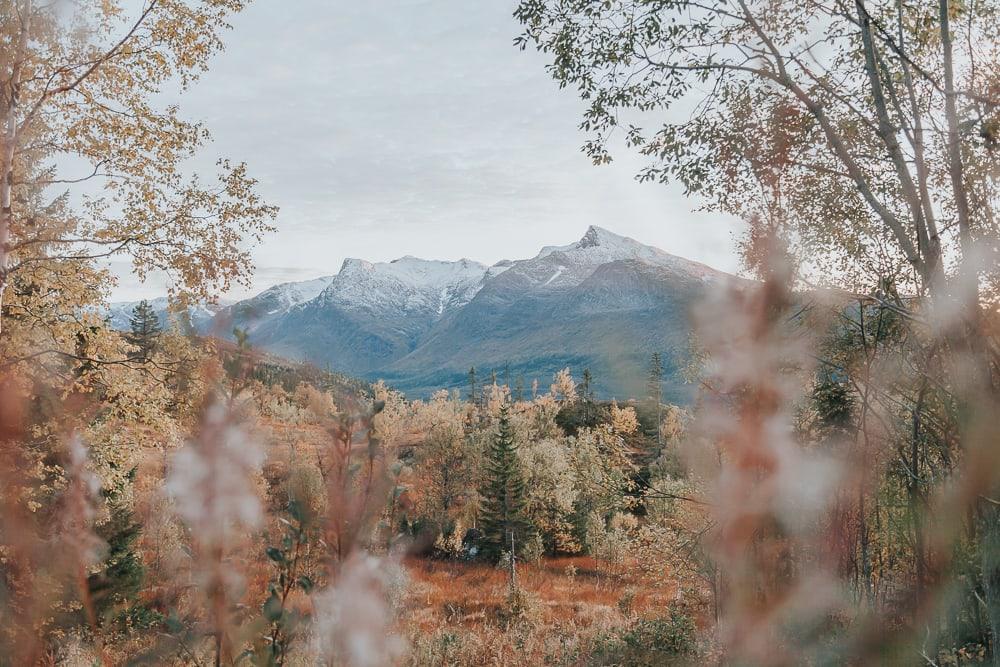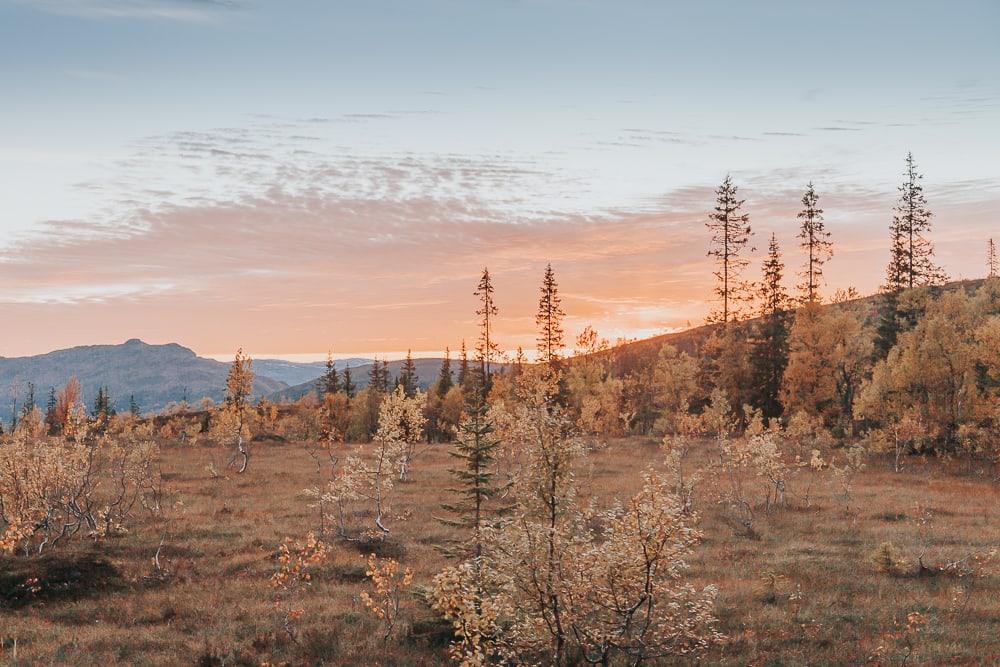 I was just telling my friend that I'm writing a blog post about the best time to visit Norway and she asked me how many months of the year I had something to say about. And I was like, um, all of them?
Obviously different times of the year will offer very different experiences in Norway, but I really think there's something special and unique about every single month in Norway.
So if you're wondering when to visit Norway, let's go through the calendar, and you can decide for yourself which is the best month to visit Norway.
And if you want more in depth Norway advice, I've also gathered all my best tips for planning an incredible trip through both Southern and Northern Norway in two 95-page ebooks that cover everything you'll need to know to plan a Norway trip that you will love. You can purchase my Norway travel guides here.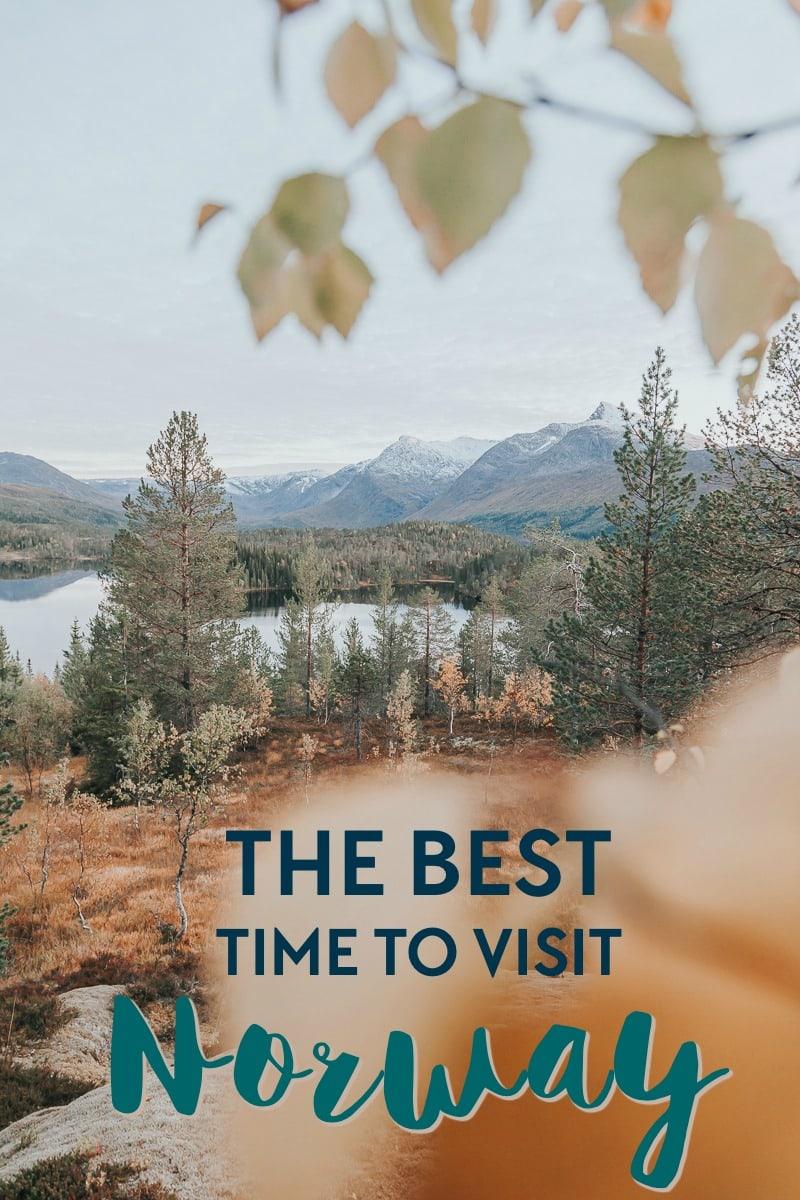 Norway in September
Sorry January, September will always feel like the true start of the year to me. And even if I'm very, very happy to no longer be a student, you might still find me buying new notebooks at the start of the new school year.
I love traveling around Europe in September because I can still enjoy the summer weather, without all the summer crowds. But while you certainly won't find any crowds in Norway in September, you might not find much summer weather either. Or maybe you will! It really varies so much, but by mid-September the country starts to look quite orange.
September is the best time to go to Norway if you want fall colors, mountain hikes, no crowds, mild temperatures, and if you're in the north, a chance to chase the Northern Lights without worrying about snowy roads. If you want to see the Northern Lights in Norway check out my Northern Lights ebook here.
And if you need some inspiration for how to experience autumn like the Scandinavians do, I've done the research for you and compiled a list of things to do in Norway in autumn – according to locals in my town.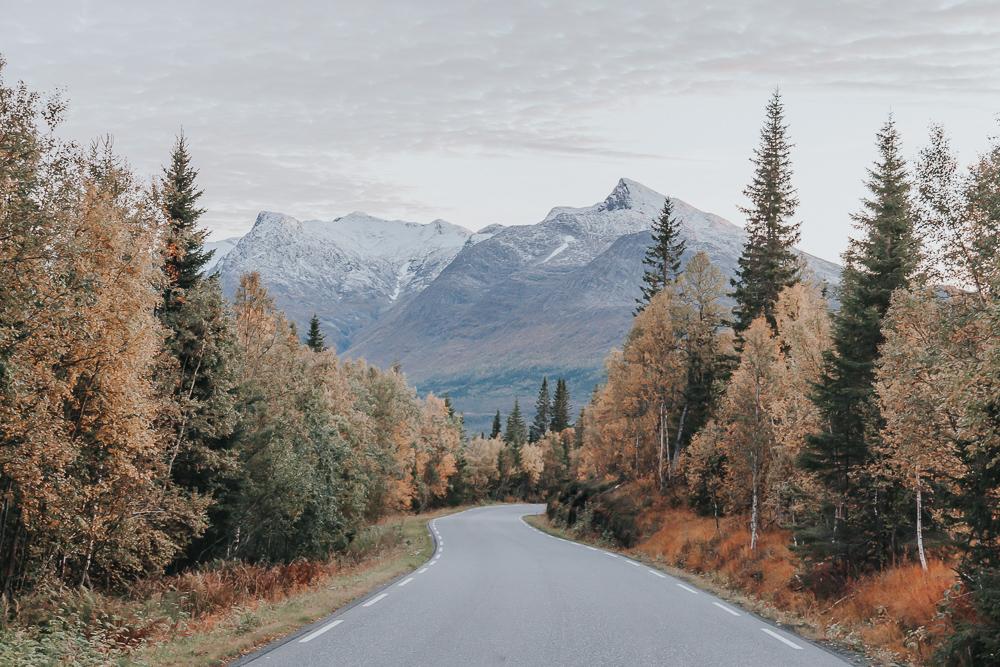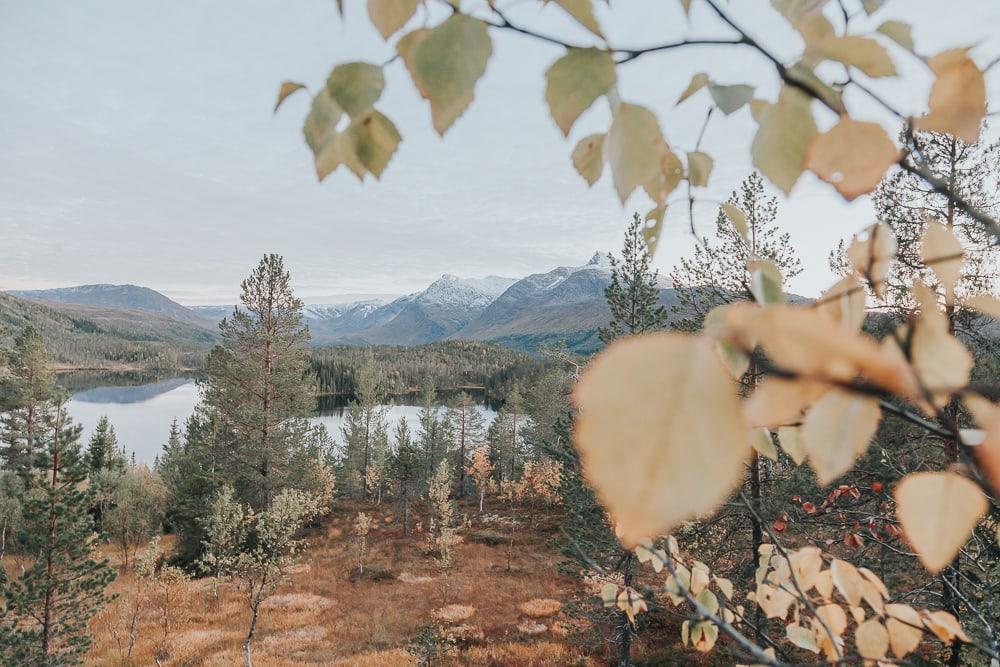 Norway in October
October is the only time of year I ever feel homesick for New England, because Halloween, but I can't get too down because Norway in October is gorgeous.
The fall colors are really out by now, and in the mornings the orange and red leaves are coated in sparkling frost. Is there anything more beautiful in the world?
October is also usually the last chance to go on mountain hikes before winter sets in, though some routes will already be closed by now.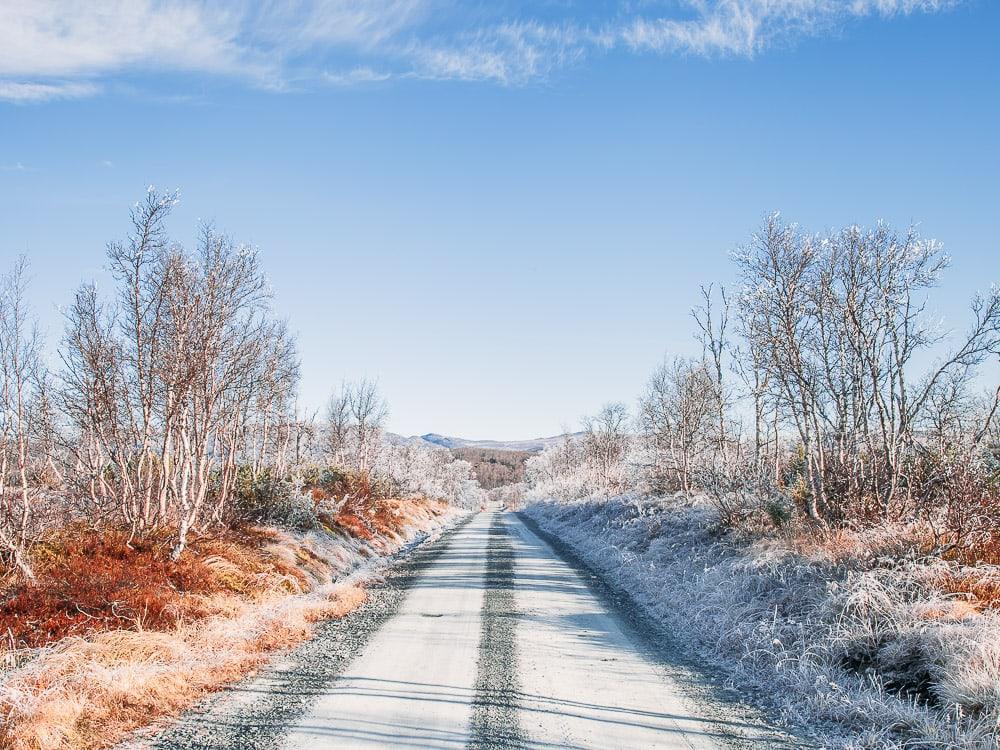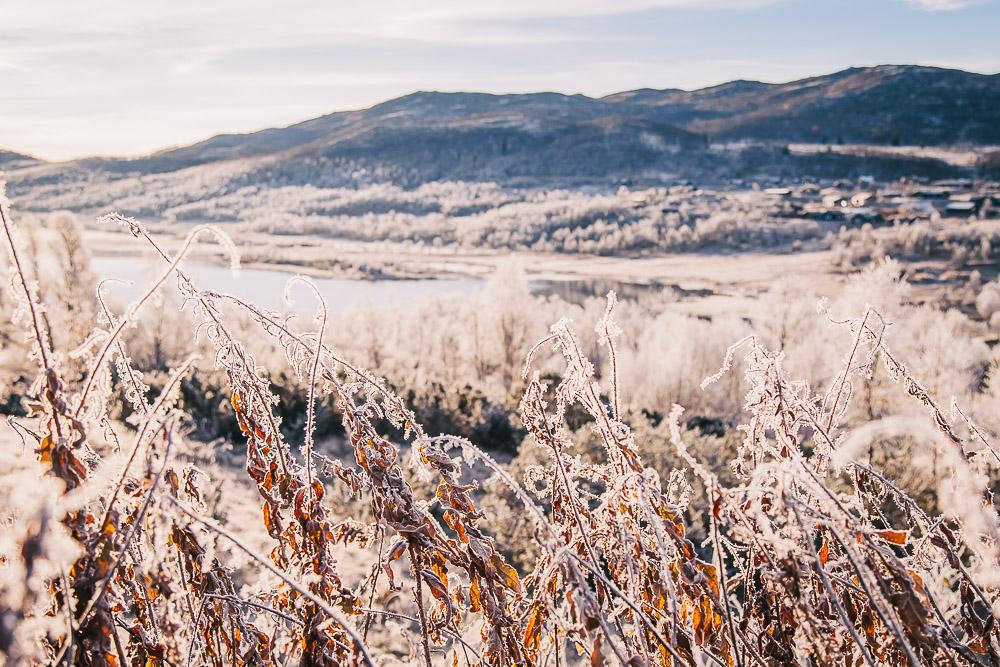 Norway in November
November is the official start of Northern Lights season in most of Northern Norway, so this is when a lot of the Northern Lights tours start running again. But not many people visit Norway in November, so you can avoid all the crowds that will come in December, and it will be easier to find accommodation.
This is also usually when we begin getting regular snow (at least in the mountains and in the north), so if you can't wait until January for winter, come to Norway!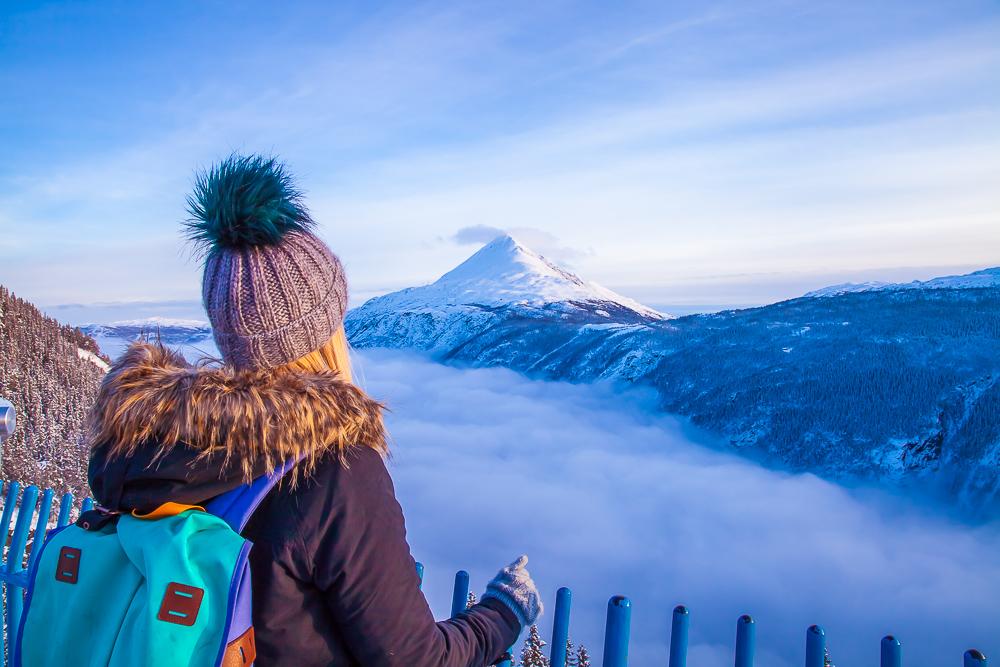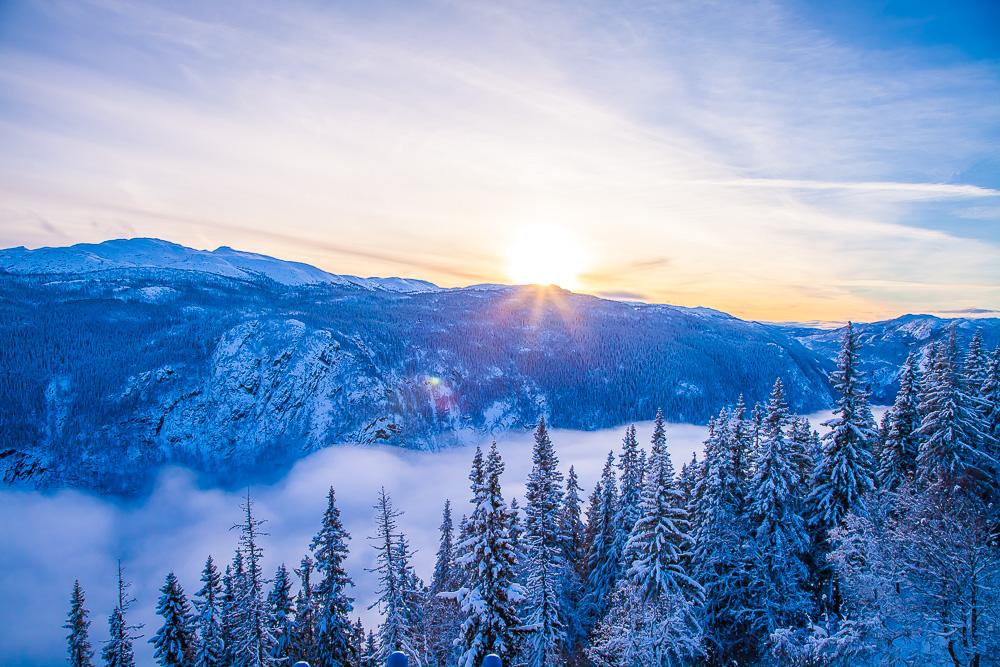 Norway in December
There is no more magical place to visit during Christmastime than Norway (according to me).
Seriously though, Norwegians are so good at making Christmastime incredibly cosy, partly because it's the darkest time of the year so we have to make an extra effort to keep spirits up.
And while you might not want to live somewhere where the sun doesn't rise in the winter, it's still very exciting to experience polar night as a tourist! And don't worry, Svalbard is the only place in Norway that actually stays dark all day in December – on mainland Norway you'll still have several hours of beautiful blue and pink light during the daytime.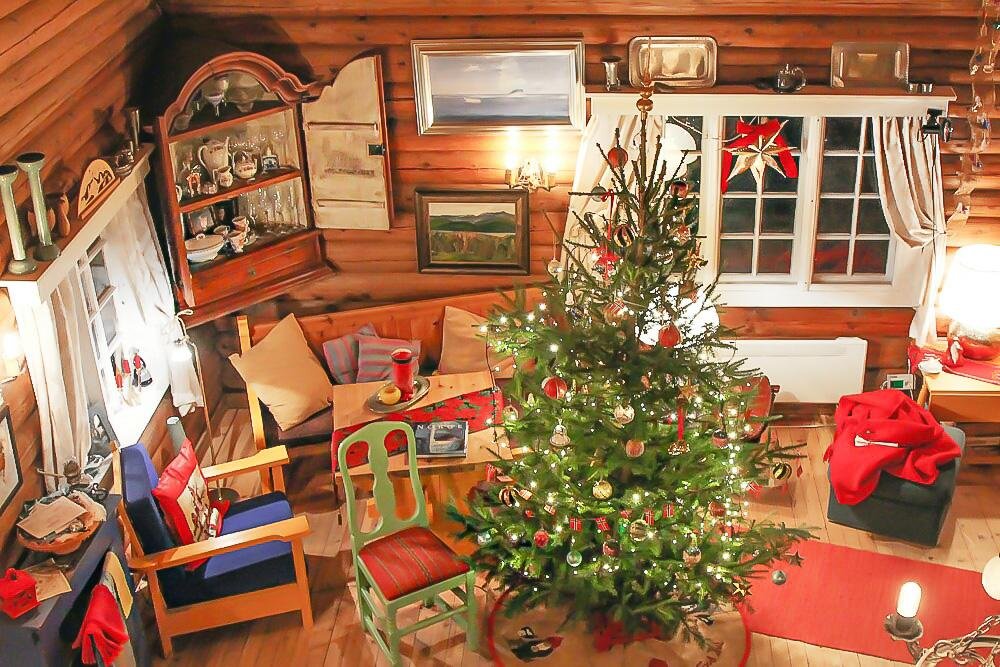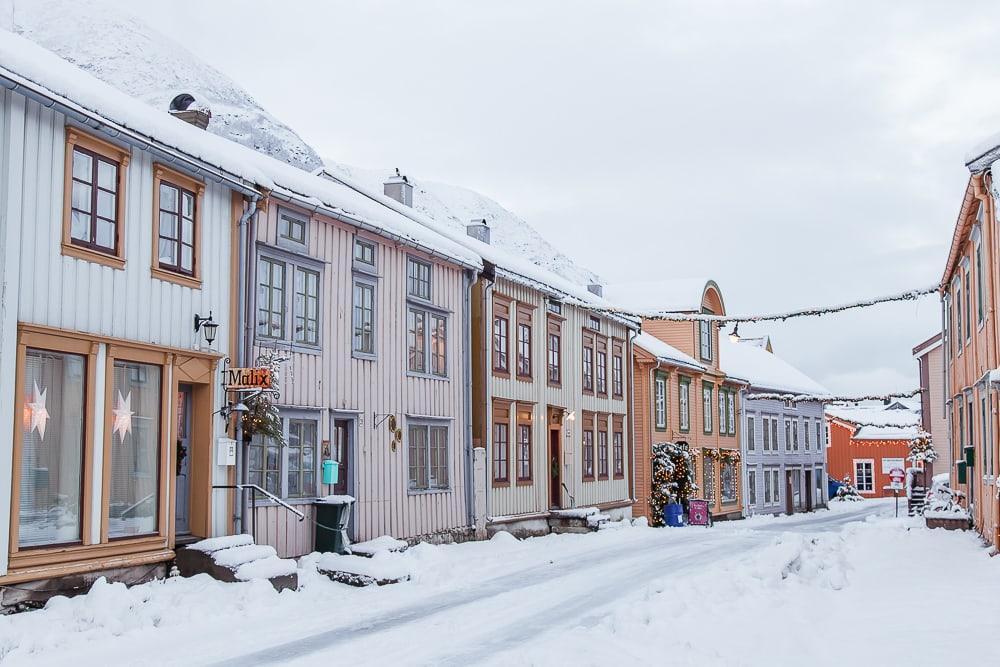 Norway in January
By January the days are starting to get longer and in most places the ground is covered in a thick layer of snow.
If you're looking to do snow dependent activities, this is a great time to visit, plus the tourist crowds from December will be gone, so you won't see many other tourists here at this time of year.
I feel like winter in Norway is everything winter should be. There's snow on the ground, in the north there are Northern Lights overhead, and thanks to the Norwegian love for skiing and the outdoors, people are outside enjoying it all. I love that Norwegians don't just hide away during the winter months, but instead they really take advantage of everything the season has to offer. As we all should!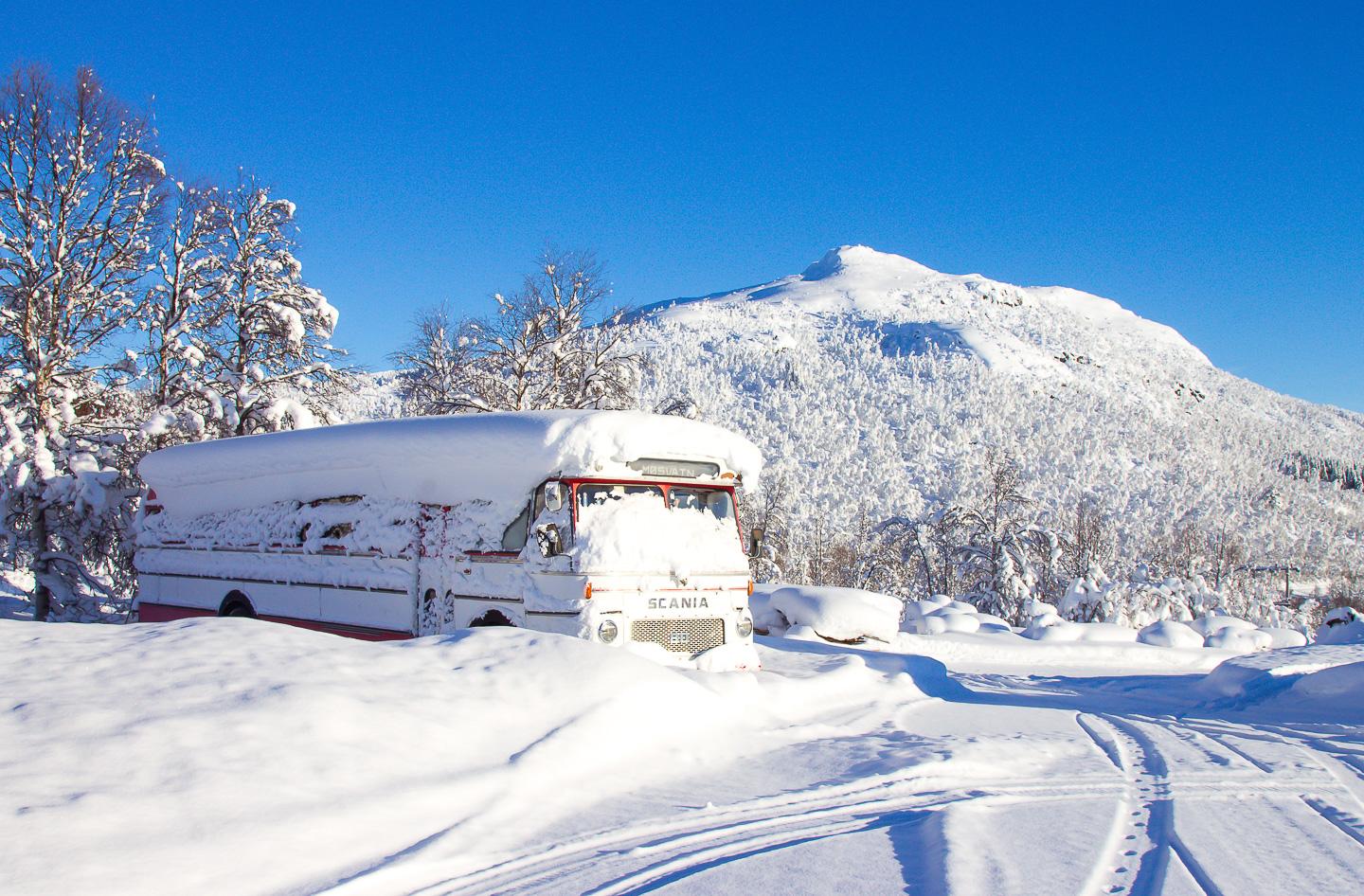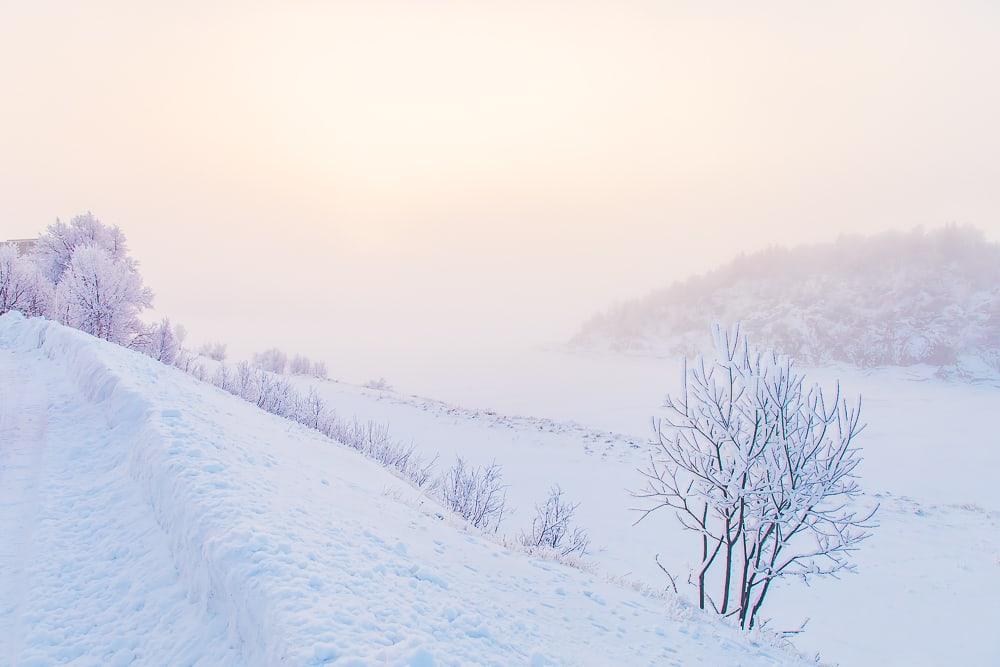 Norway in February
I've heard a lot of Norwegians say that February is their favorite winter month in Norway, and if you visit I'm sure you'll see why.
The sun has returned, the ground is still covered in snow, and it's cold, but not unbearably so. This is also my favorite time of year to take snowy photos because the landscape is frozen and beautiful, but there's a lot more sunlight.
The only downside is that Norwegian schools have holiday in February, usually spread out over two weeks, as different regions take holiday on different weeks. This means that the mountain ski areas can get really crazy in February, but it also means that there are a lot of fun winter festivals and events happening then.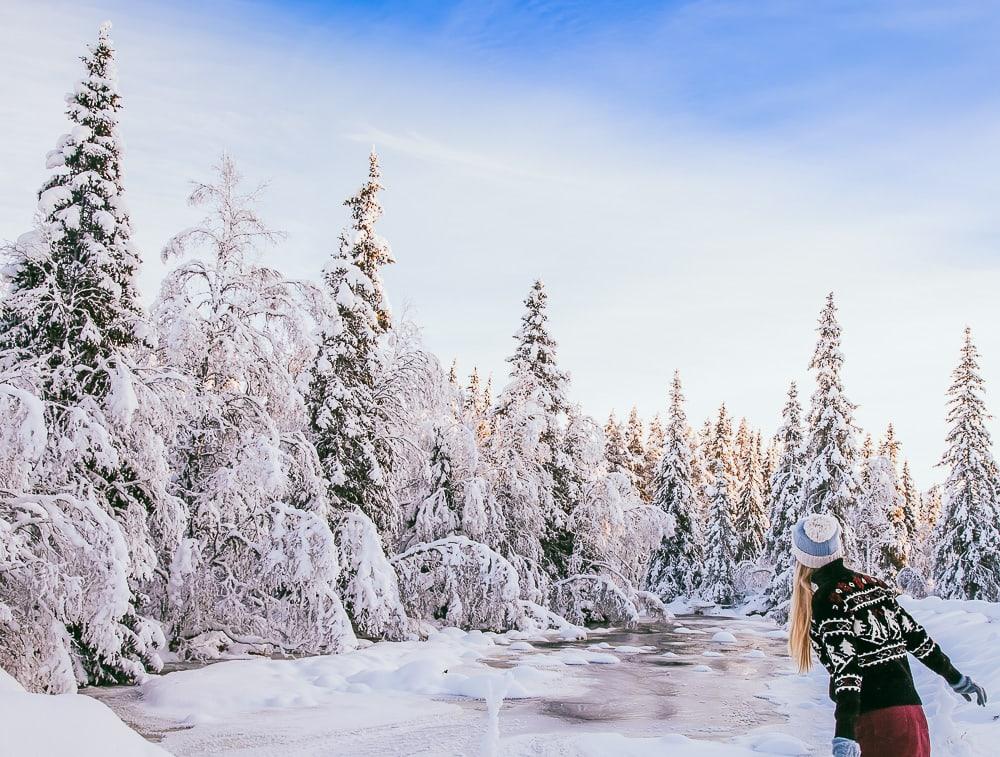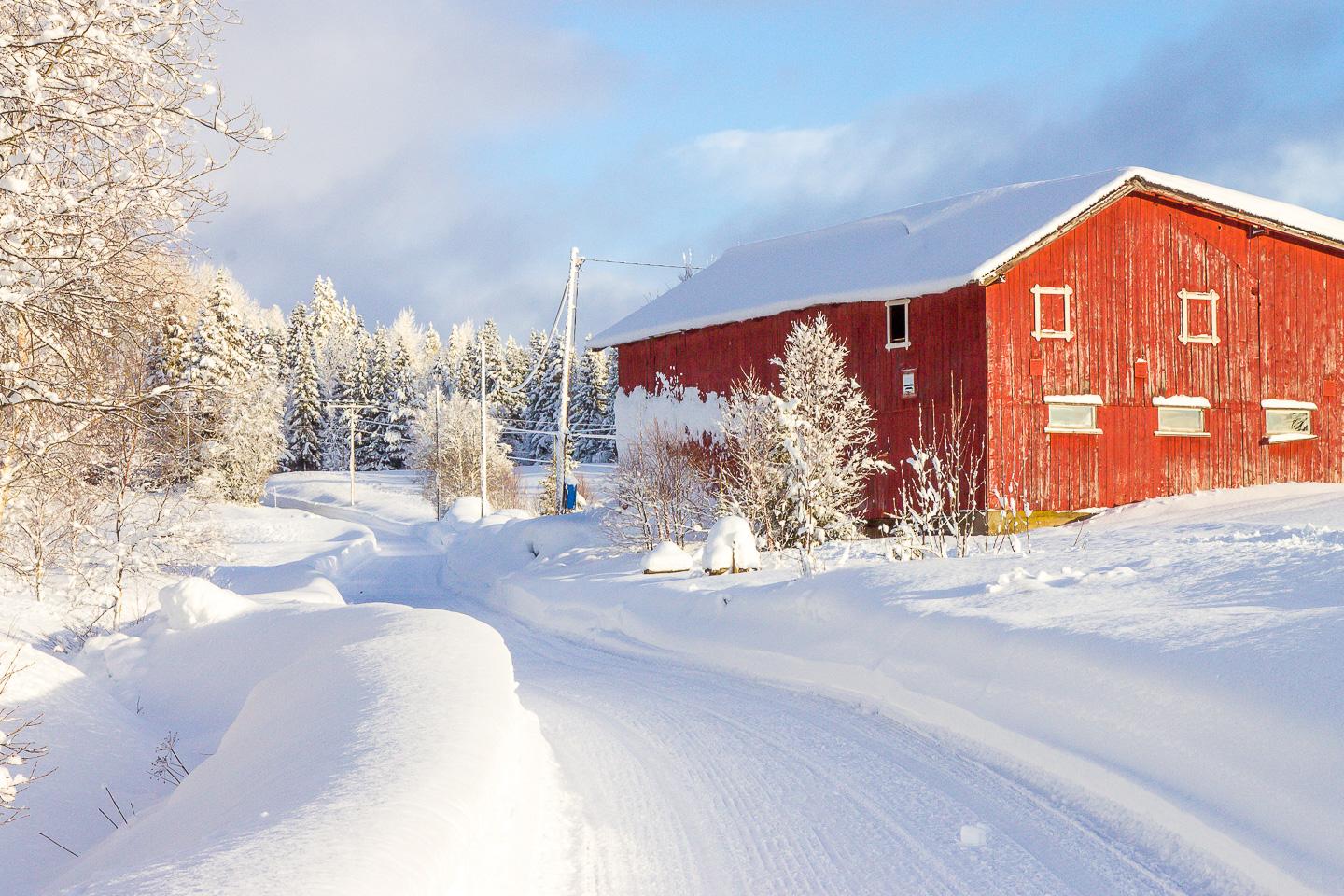 Norway in March
March still looks like winter, but the temperatures are beginning to thaw and the days are much longer.
This is the end of the Northern Lights season in Northern Norway, and it's a particularly popular time to visit for the Northern Lights because you still get the snowy landscape, but with warmer, longer days.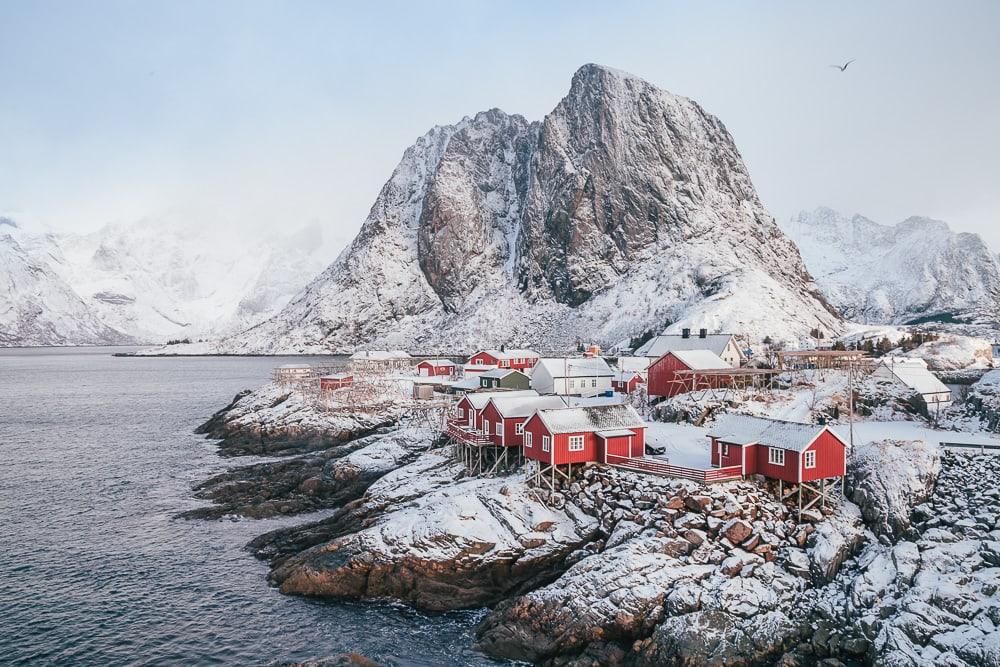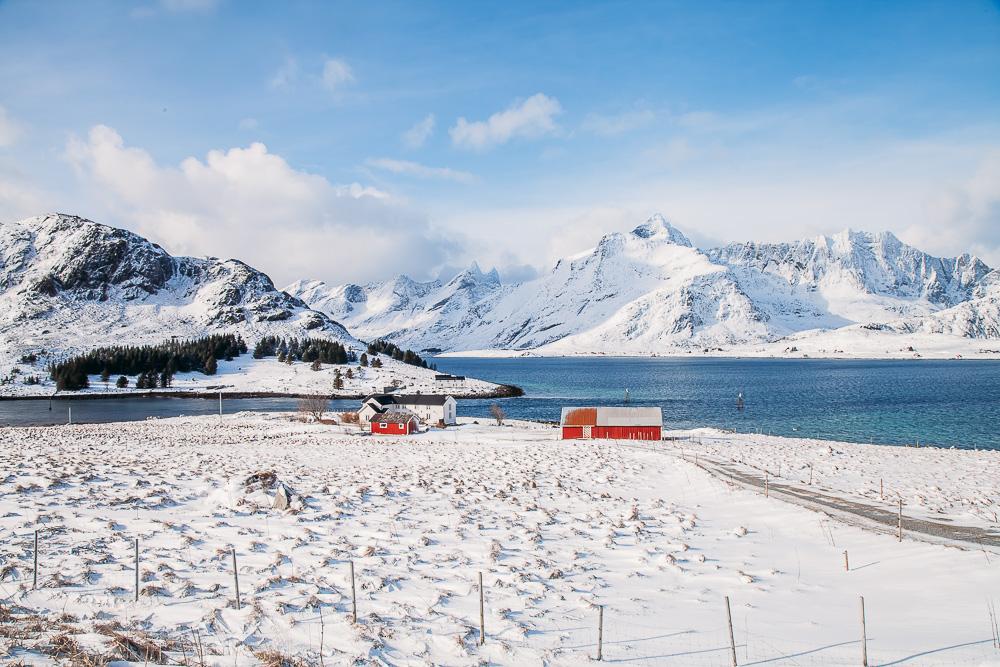 Norway in April
April in Norway is all about Easter!
Okay, Easter can technically also be in March, depending on the year.
Easter is a huge deal in Norway, but not really for religious reasons. Most people take the full week off of work, and everyone heads up to their cabins (or their friends' cabins) in the mountains.
This is everyone's last big ski trip of the year, and while the snow isn't in great skiing condition by April, it's usually sunny and warm enough to ski in short sleeves – or even less clothing, depending on how many drinks you've had.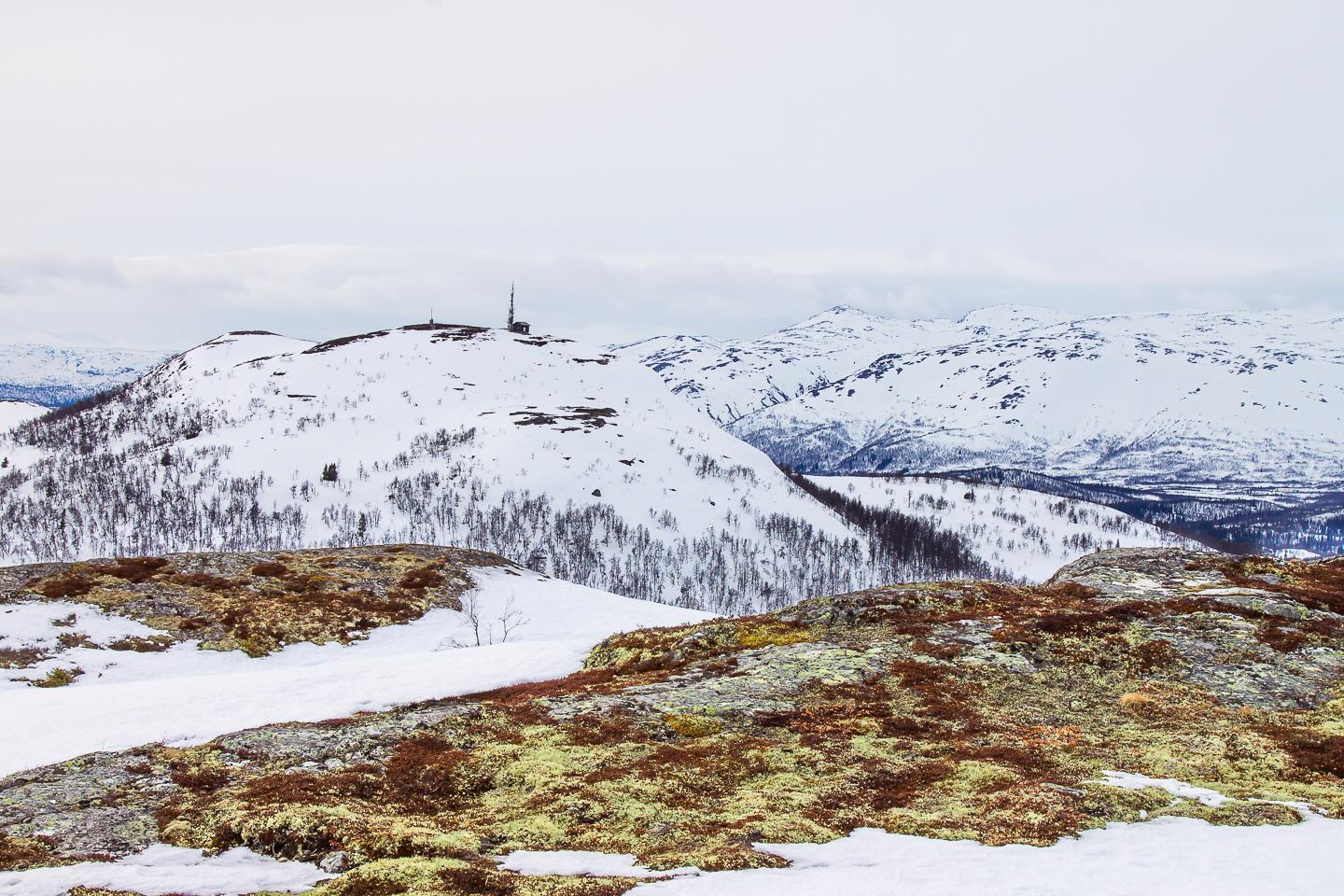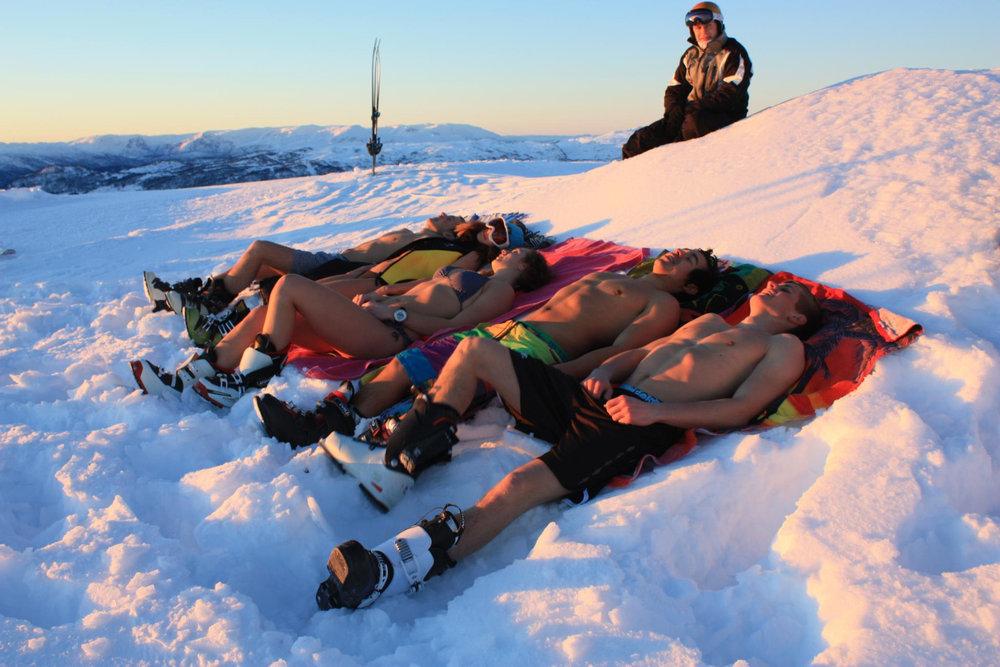 Norway in May
May can often be very wet and muddy, as all the snow from the winter melts. In fact I'd say of all the seasons, spring in Norway is probably the least popular.
But I do love when the trees at sea level start blooming while the surrounding mountains are still topped with snow. This is a particularly great time to visit the fjords. When I lived in Rauland I would always go to Hardangerfjord in May to see the fruit trees in bloom surrounded by snowy mountains.
And then of course on the 17th of May we celebrate Norway's Constitution Day!
And then of course on the 24th of May we celebrate my birthday!
Okay, no one is celebrating my birthday (I can't even remember when I last celebrated my birthday). But our Constitution Day is definitely worth visiting for.
Everyone dresses up in their national costumes (at least those who have them), which vary based on region. And each town has a parade, which sounds like it should be totally boring – I mean who actually loves a parade? – but for some reason they're so quaint and Norwegian that I always really enjoy the 17th of May parades.
And if you want the best experience you should really go to Oslo for the 17th of May.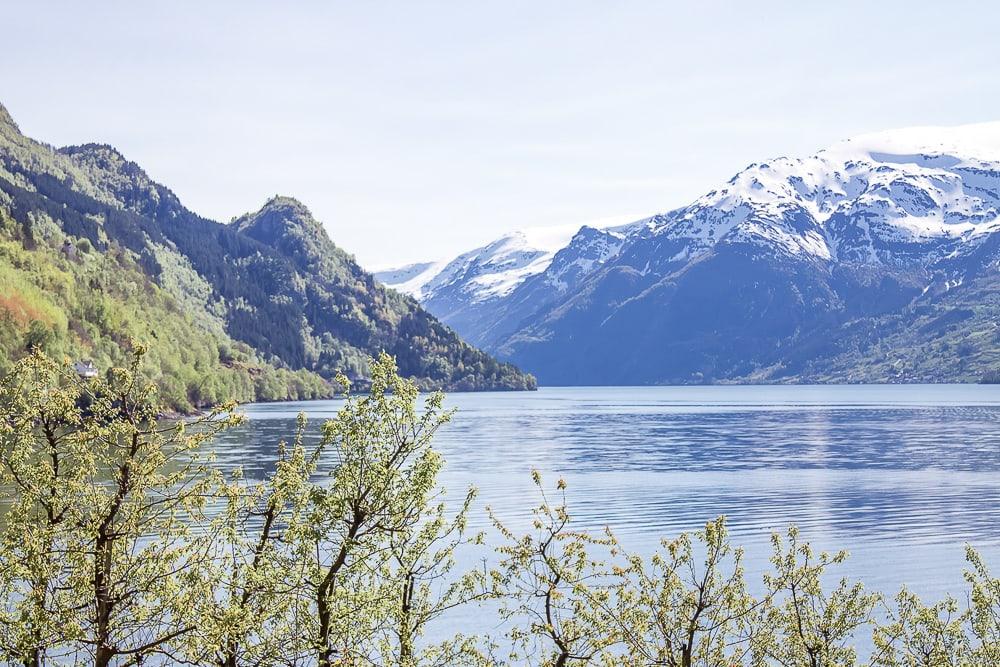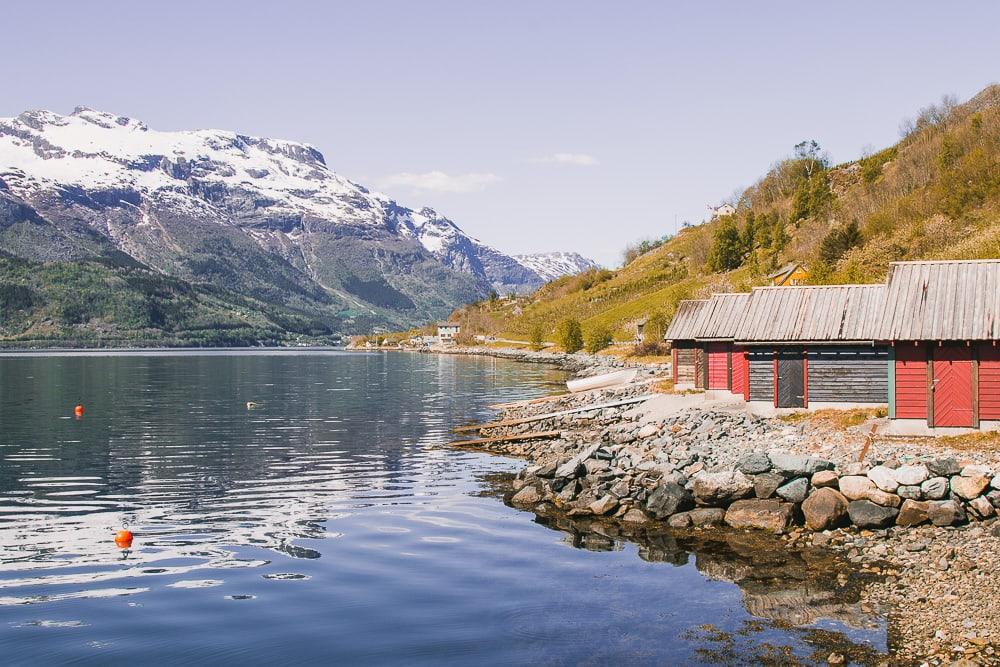 Norway in June
By June the mountain hikes are all open again, but the summer crowds haven't arrived yet. It's a wonderful time to enjoy summer in Norway, especially the peace and quiet of the mountains, as well as the midnight sun if you're north of the Arctic Circle.
I usually try to fit in most of my summer trips around Norway in June, because July gets pretty crazy.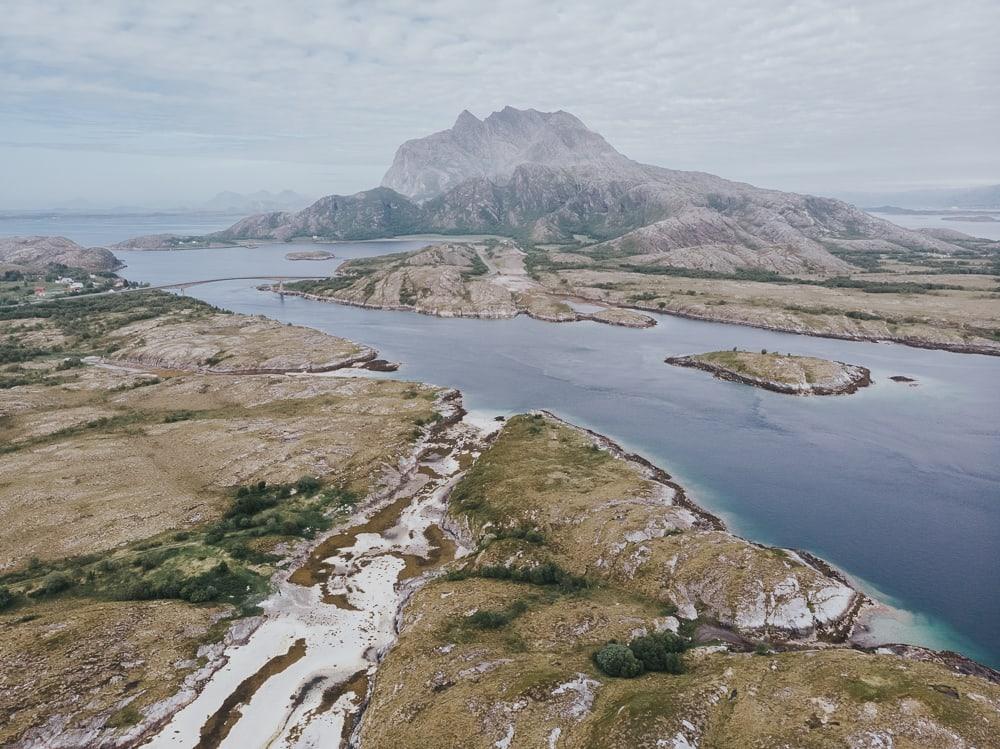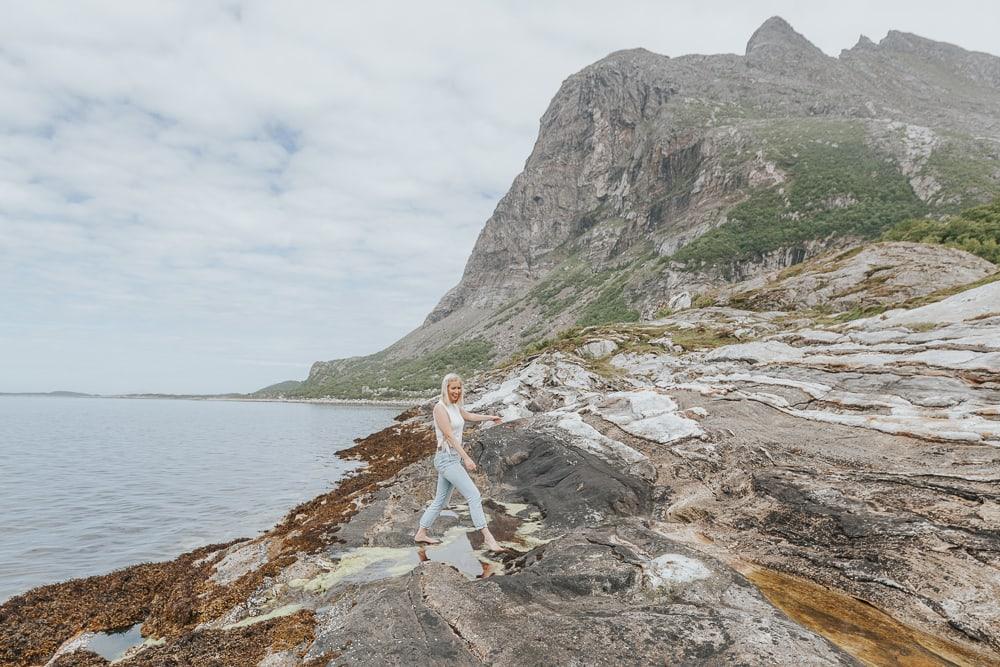 Norway in July
July is the best month in Norway, except that it's also sort of the worst.
July always has the most amazing weather of the year with the highest temperatures. And summer in Norway really is something special.
The only problem is that most foreign visitors know this, so they all come in July. Actually, that's not the only problem – it's not even the main problem.
The main problem is that most Norwegians have July off from work. Full-time workers here receive five weeks of paid holiday, but they have to take three of those weeks all at once. And most companies also ask that their workers take those three weeks in July. And that means that in July, Norway is chaos.
So while loads of Norwegian and foreign tourists are taking their holiday in Norway during July, the country is being run by temp workers who don't always know what they're doing (I'm saying that as someone who has worked in a supermarket in July).
That said, this past July I drove up to the North Cape and didn't really see many tourists at all, as it seems everyone heads to the fjords in southern Norway in the summer. So if you want to avoid the crowds, consider heading north! Plus then you'll see the midnight sun and lots of (sometimes too many) reindeer on the roads, as the reindeer herds are let loose for the summer.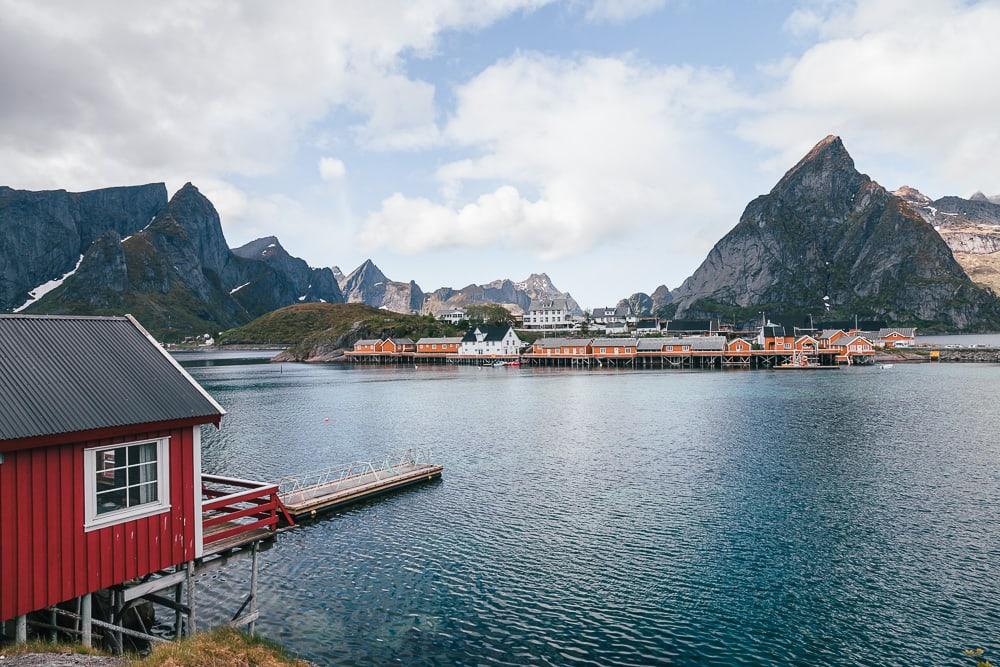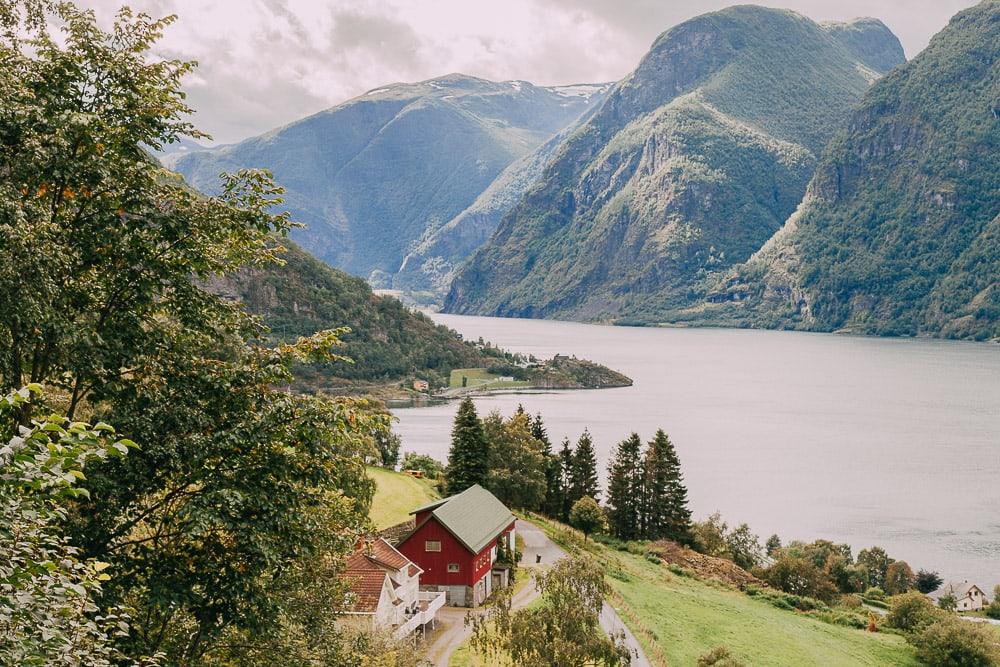 Norway in August
If you're after summer temperatures but not a fan of crowds, I would say August offers the best summer experience in Norway. The entire country is no longer on holiday, and school starts again in August as well so the tourists spots are far less crowded.
It's usually warm the entire month, though to be on the safe side I would visit in early August for the warmest weather, as the end of the month can begin to feel a bit autumnal. Though by the end of August the Northern Lights make their return to Northern Norway, which is exciting.
Catriona visited me at the end of August and loved it!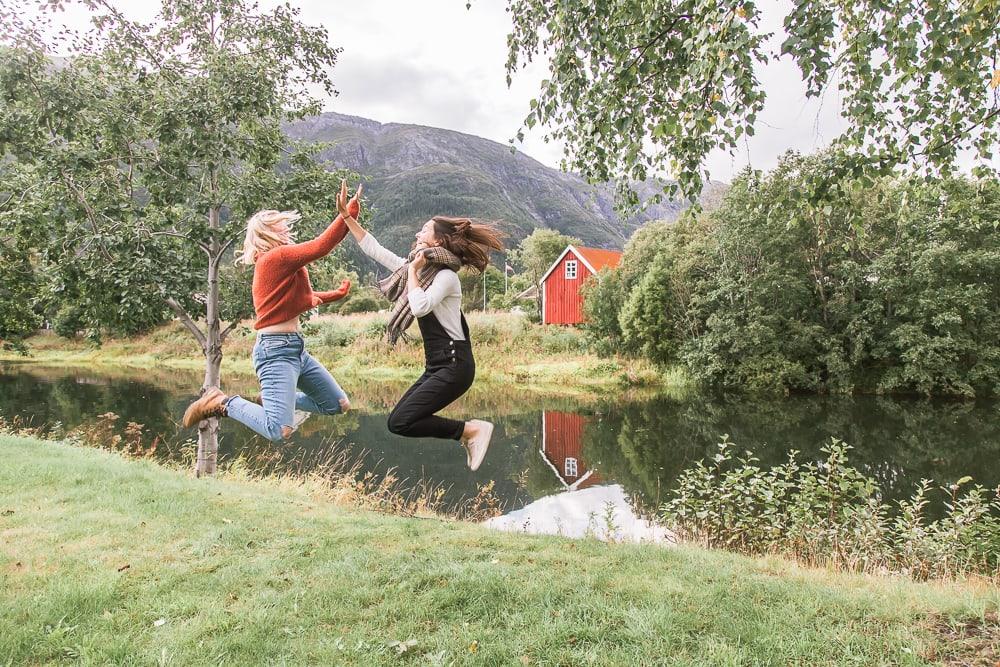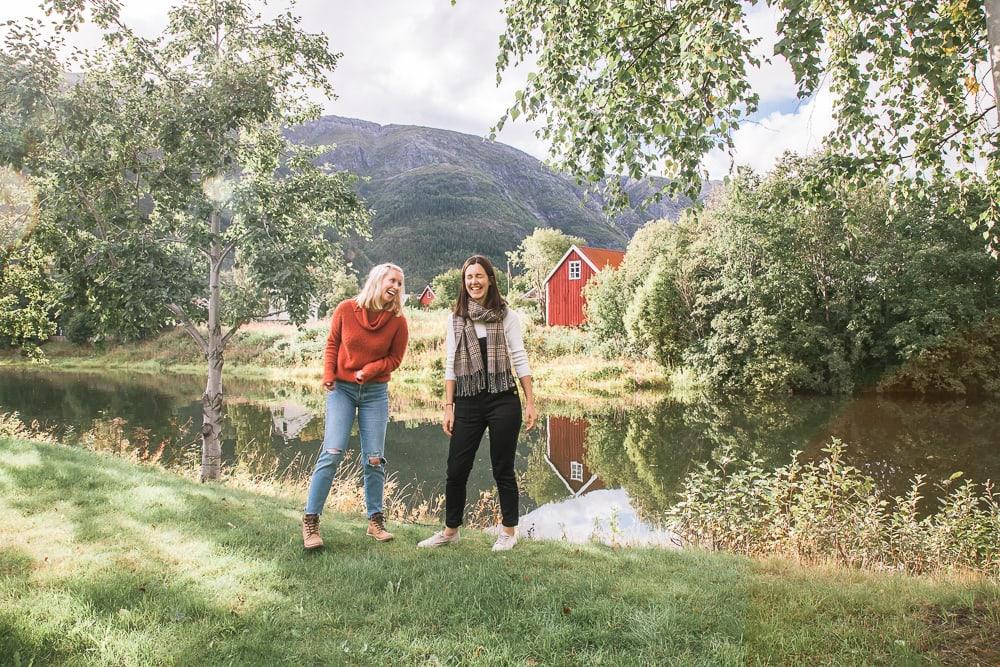 And if you're still undecided, I would say my personal three favorite months in Norway are September, February, and June.
They're all fairly quiet months as far as tourism goes. I love the transition from summer to early autumn that happens in September, as well as the return of the Northern Lights up here in Northern Norway. February always makes for the most beautiful winter wonderland, but it's not as cold and dark as January. And June often has amazing weather, the mountains are clear for hiking, and I love the endless days under the midnight sun.
And now I'm suddenly filled with guilt for not mentioning December. Of course I love December, but I also grew up with Norwegian Christmases so I love Christmas here for sentimental reasons.
I'm not actually sure it's the best time for foreigners to visit because it's super high season for the Northern Lights in the north, while in the south there isn't always consistent snow yet (except for in the mountains). And shops close down for nearly a week around Christmas, which can leave visitors feeling stranded.
Have you been to Norway yet? What do you think is the best time to visit Norway?