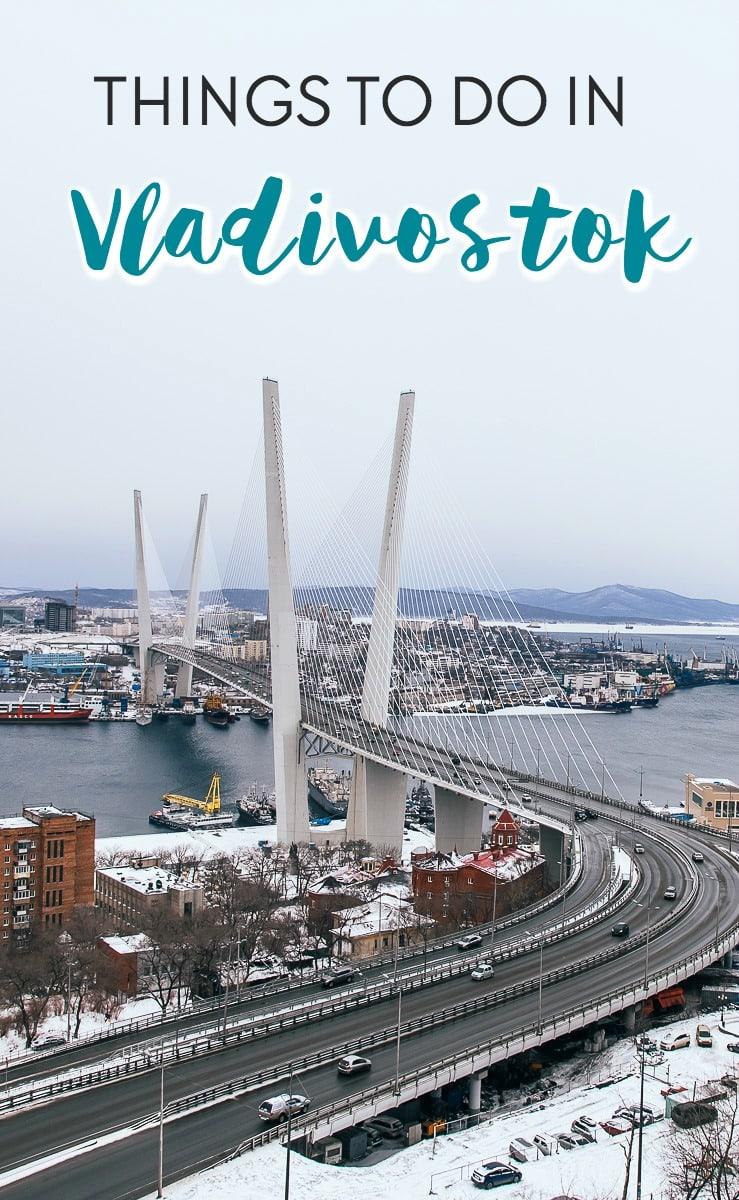 When Danielle and I were planning our journey from Japan to Belarus, Vladivostok was definitely the wildcard on our itinerary.
Despite its being the final (or first) stop on the ever so popular Trans Siberian Railway, I couldn't find all that much information about things to do in Vladivostok, especially in the winter, and even my Russian friends responded with shrugs when I asked them about the city. So of course we decided to spend four nights in Vladivostok – the longest stay in any one city on our three week trip.
We knew allotting so much of our time to this mystery city was a risk, as we might end up bored and annoyed that we hadn't given more time to Tokyo or Moscow instead, but we like risks. And we love random cities – the shorter the WikiTravel entry the better. Remember that time we took a 15-hour bus to Shymkent, the "Texas of Kazakhstan?"
It turns out Vladivostok is nothing like Shymkent. And thank goodness for that – I mean, remember that time we got bedbugs in Shymkent? The only thing we picked up in Vladivostok were a few new rolls around our tummies from all the amazing food, a few new friends, and a few hundred new photos on our SD cards.
Guys, I really, really loved Vladivostok. And that's what I kept repeating as Danielle and I explored the city. I think she might have gotten a bit sick of hearing me profess my love for the city every twenty minutes, but there really was a lot to get excited about. And the locals seemed to agree.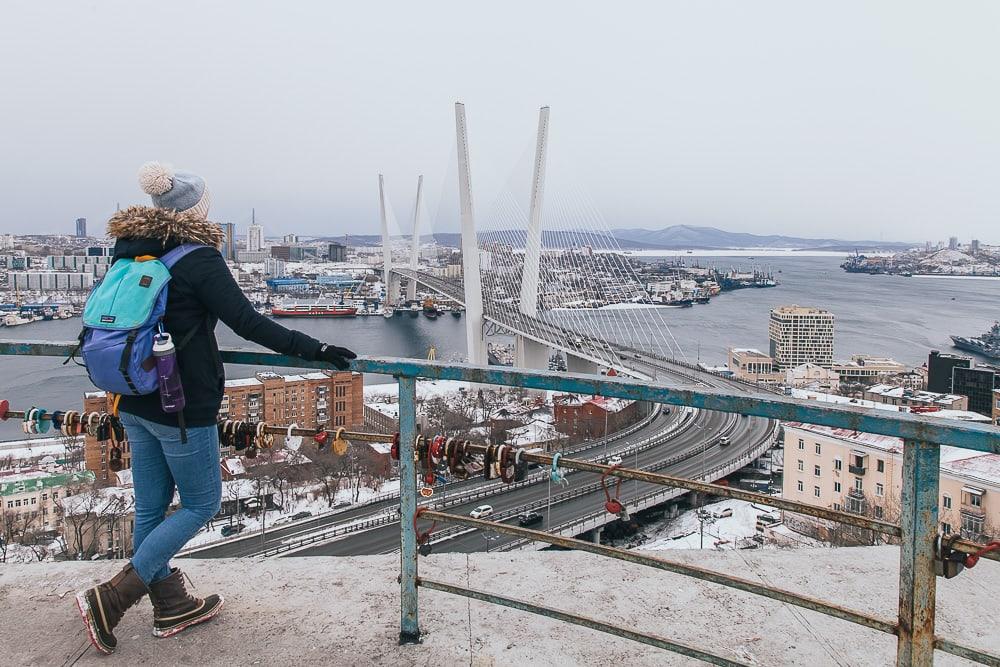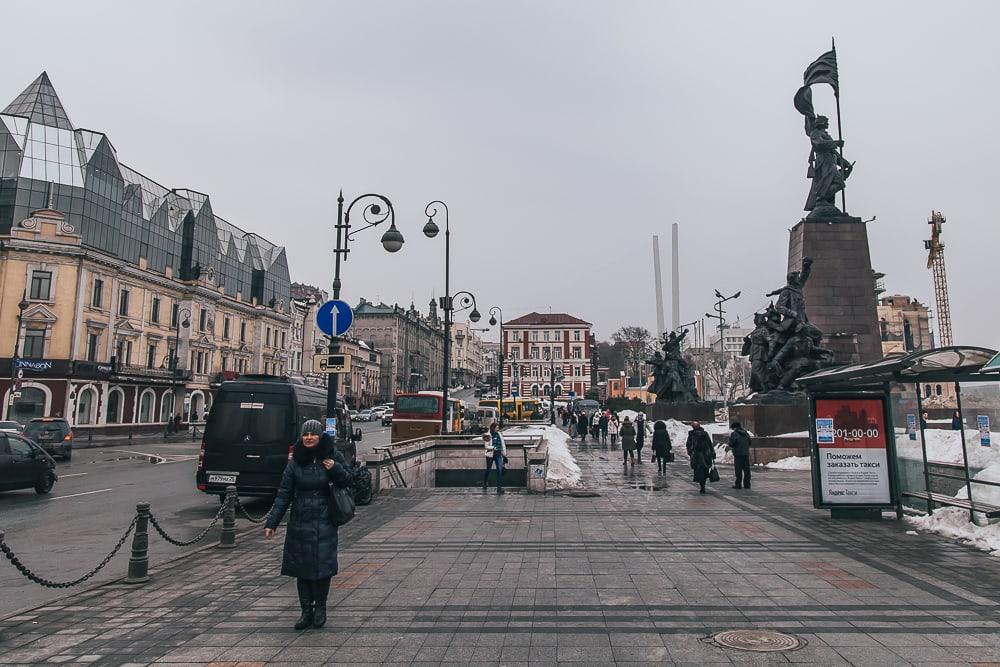 We met up with several different people through Couchsurfing, all of whom had moved to Vladivostok from either other places in Russia or abroad. And they all confirmed what I had been suspecting since first stepping off the ferry from Japan: Vladivostok is the coolest city in Russia.
Okay, they might be a little biased, and I might have been feeling a little overexcited about being back in Russia, but I think we can at least all agree that there's something special about Vladivostok.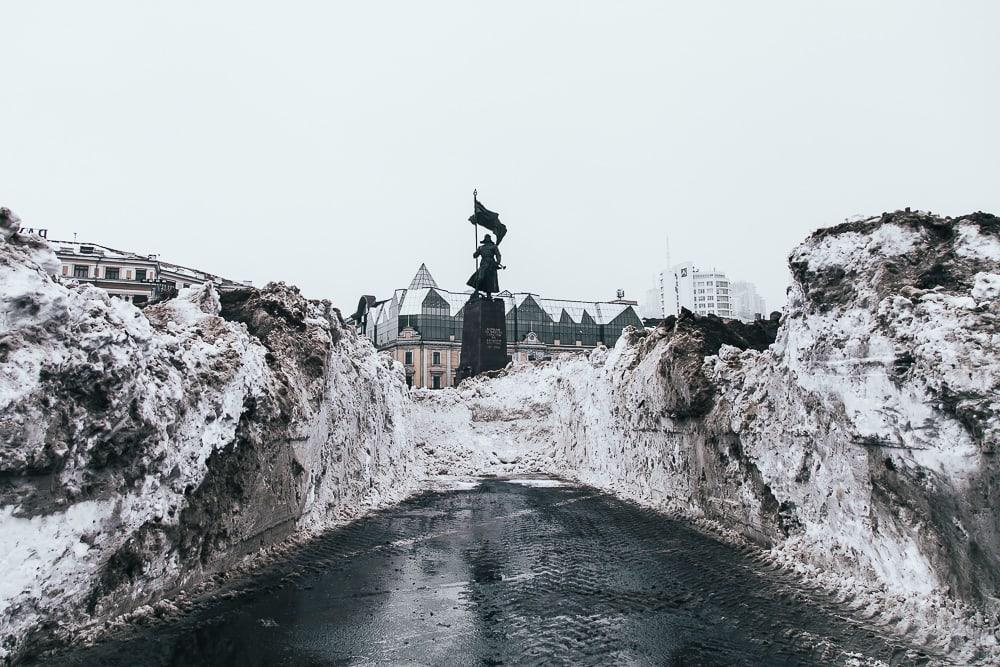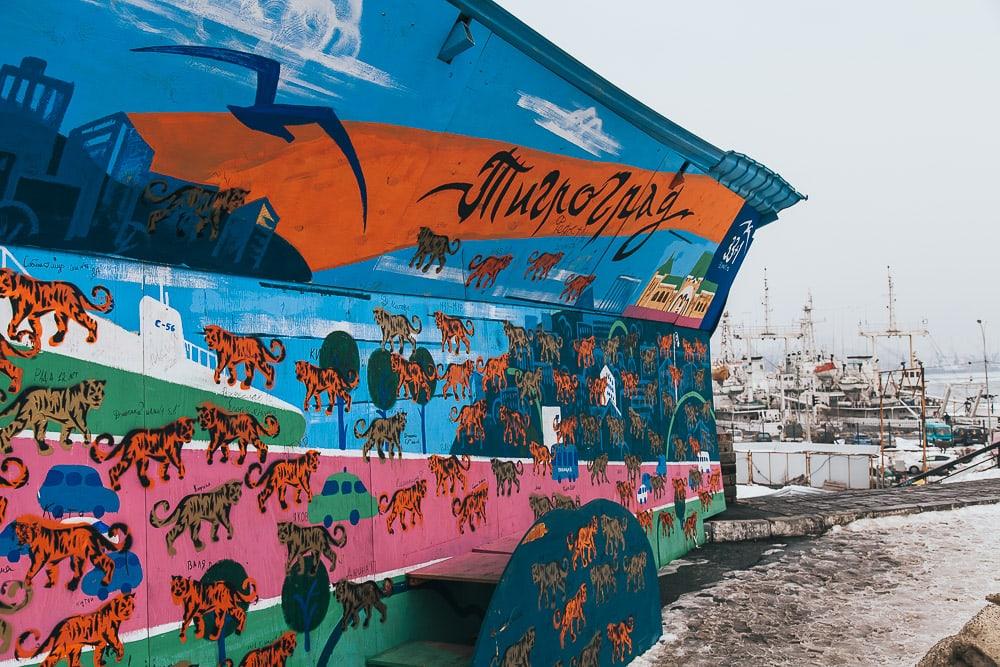 Some said it was the way the city is surrounded by sea and mountains, making it a great place for nature lovers who need to work in a city. Others said that it was Vladivostok's many hills, which are responsible for the city's nickname, "The San Francisco of Russia." While others told as that no, Vladivostok actually gets its nickname from the strong Asian influence here, where you can enjoy sushi better than any you'll find in Japan, and choose among several North Korean restaurants for a more exotic meal.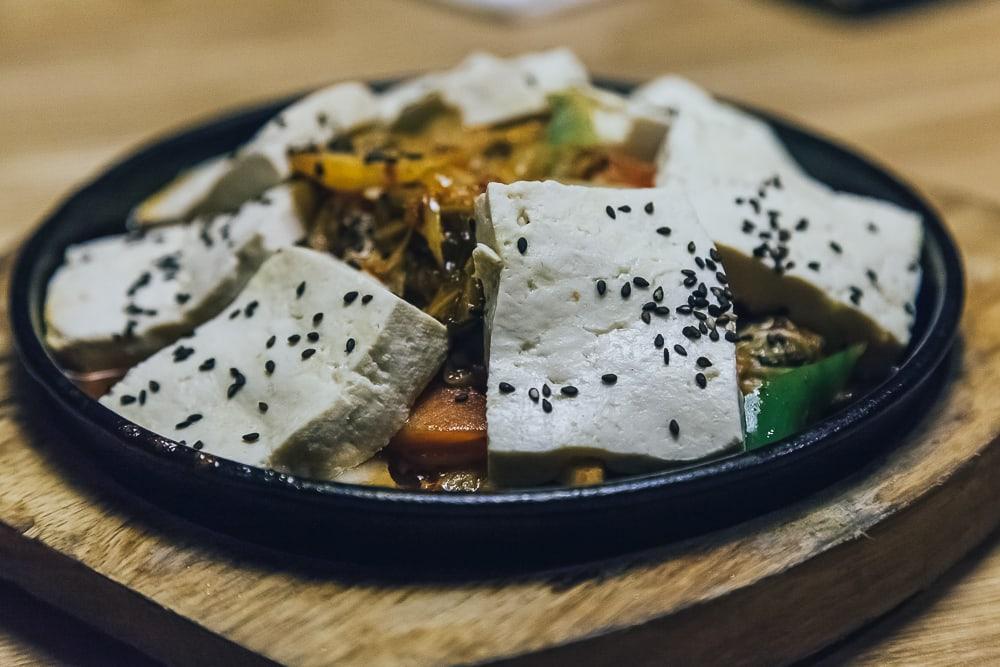 Vladivostok also happens to be hugely popular amongst Koreans – or at least all the other tourists I saw seemed to be Korean. A big reason for this is simply that Vladivostok is a Russian city above East Asia. It gives visitors the feel of being in Europe without the long plane ride.
I also hadn't realized that Vladivostok is not part of Siberia, but instead part of Russia's Far East, which sounds far more romantic, don't you think?
So what did we do in Vladivostok?
To be honest we did a lot of wandering, but there were a few things that stuck out as things I'd recommend any of my friends to do if they ever found themselves in Vladivostok.
Vladivostok Funicular and Observation Deck
Okay, I didn't actually take the funicular up as it made more sense to get a bus from where I was staying instead, but regardless of how you get up there, you should definitely try to make it to the observation deck at the top of the funicular!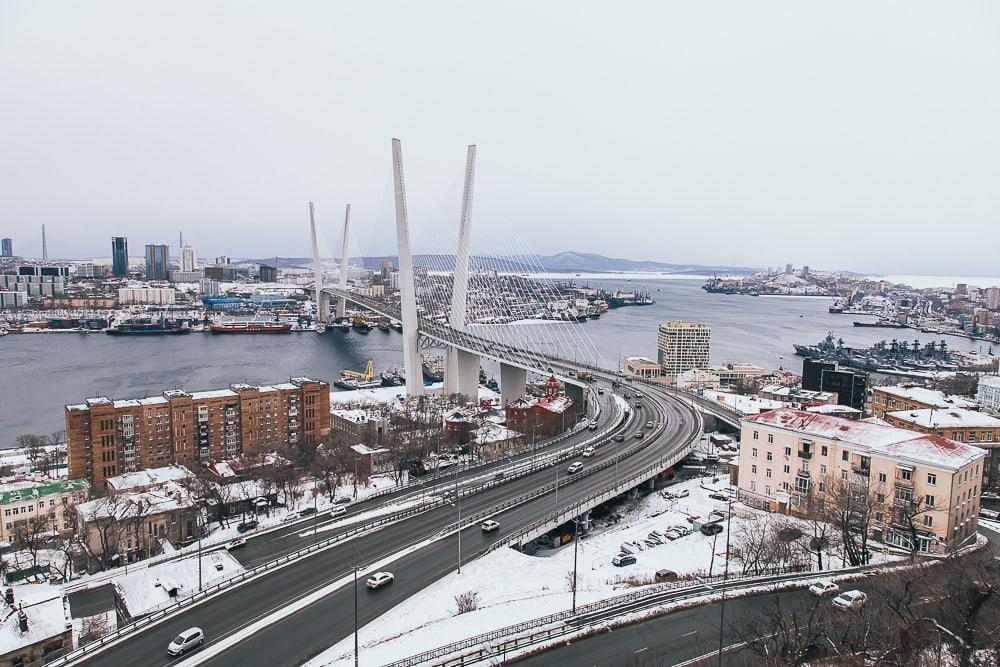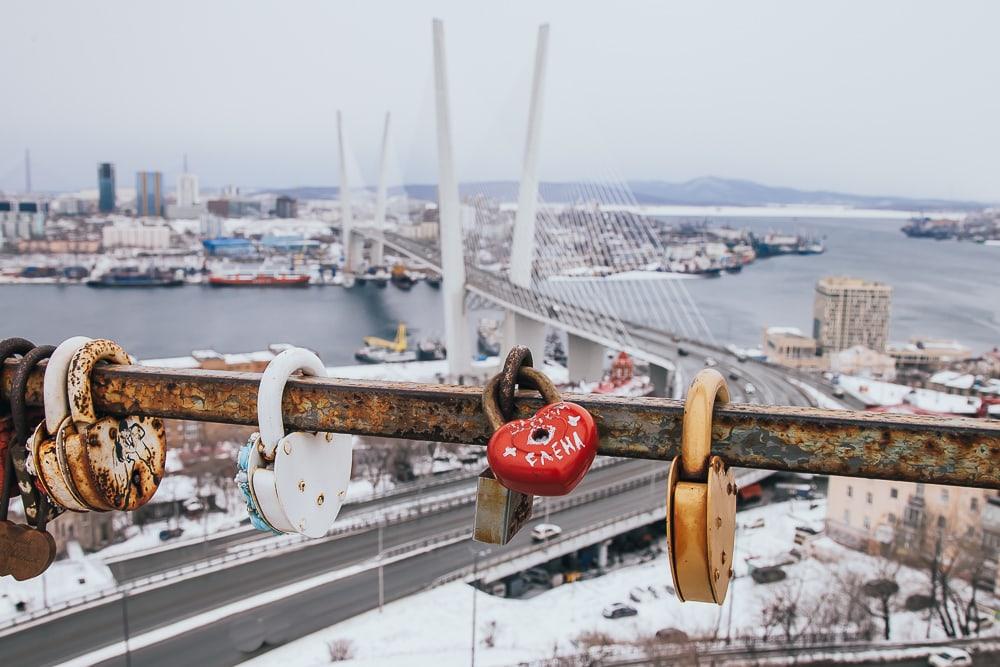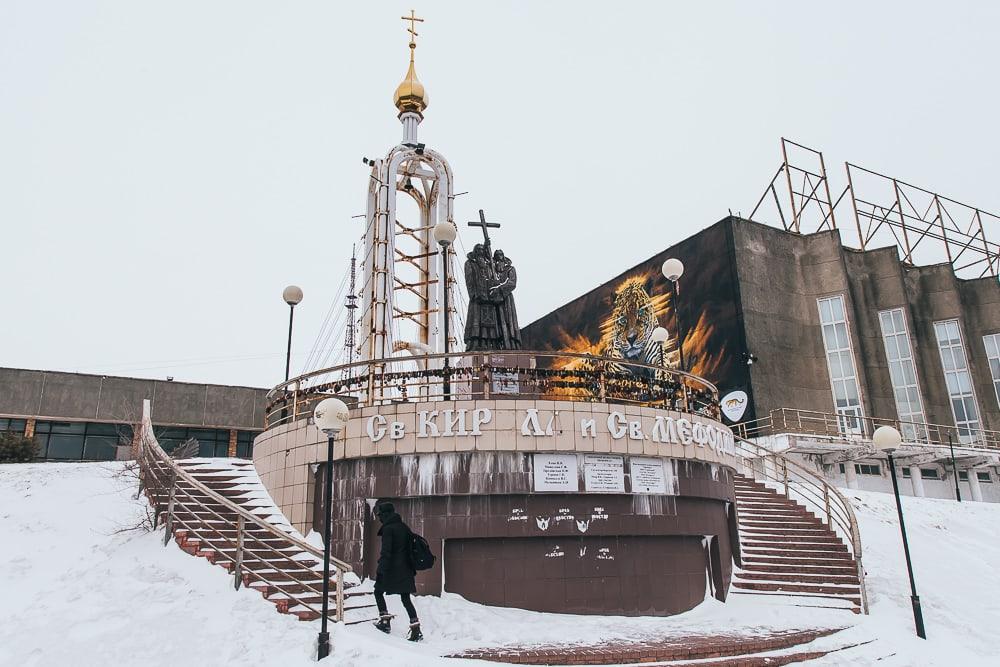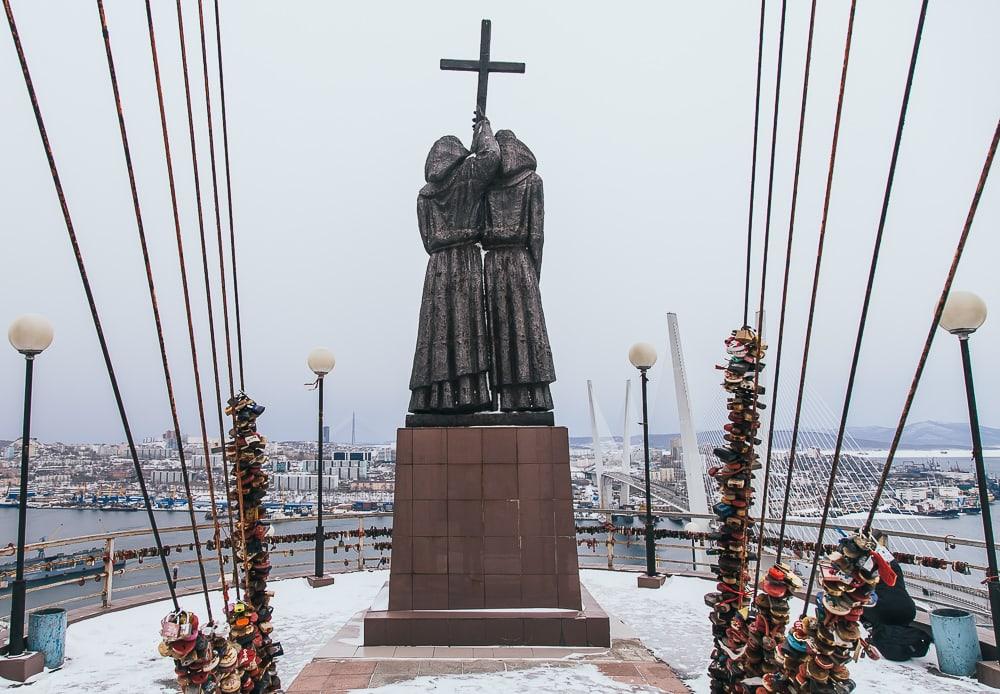 Sportivnaya Market
The receptionist at our hotel might have raised an eyebrow when we asked her how to get to the Sportivnaya Market (get bus 31, or any other bus with "Sportivnaya" in the window), but this market might just have been my favorite place in Vladivostok.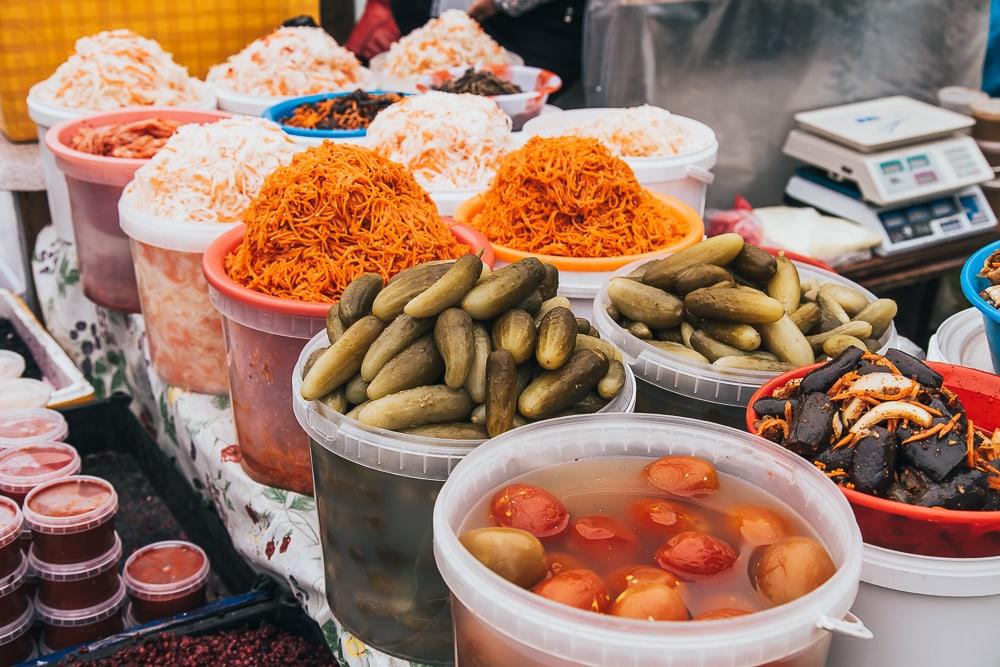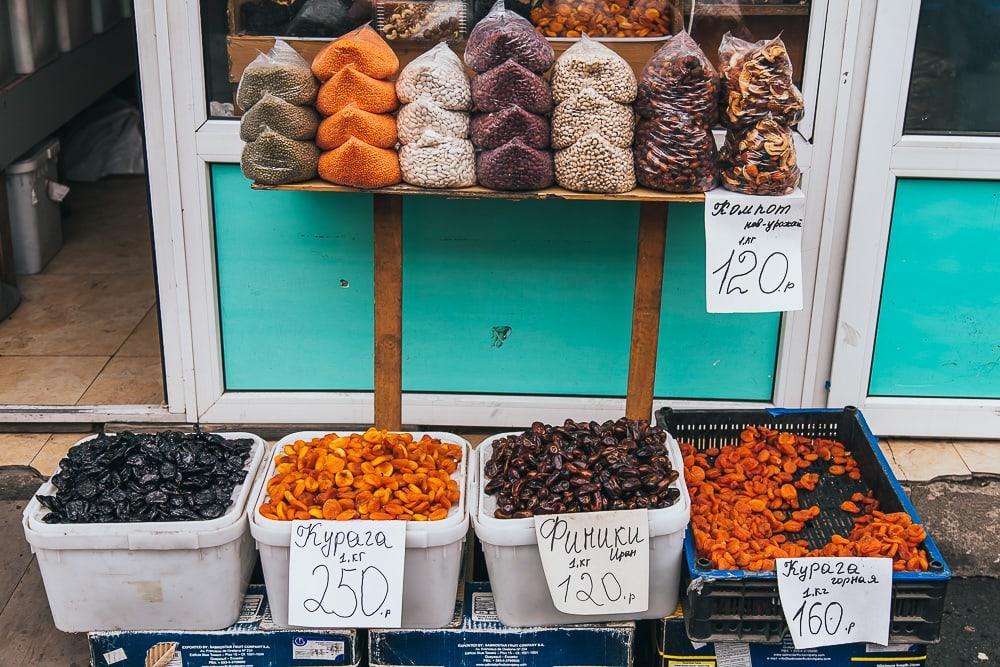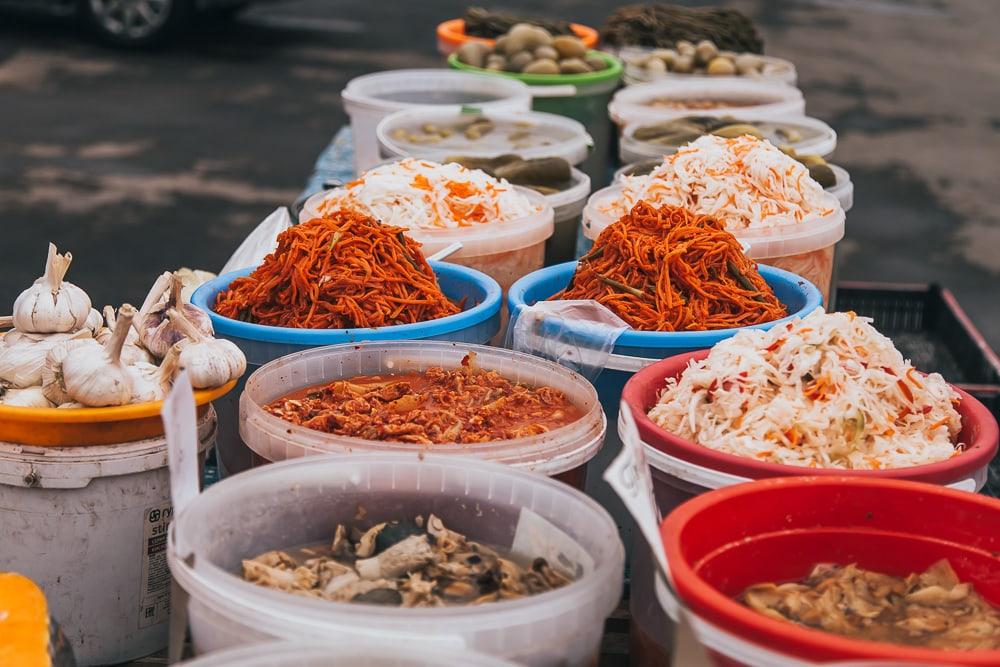 The market is enormous – one of those places where it really does seem like you could buy anything at all – and there were far more Uzbek and Vietnamese vendors than Russian. Oh and all the restaurants seemed to be Chinese?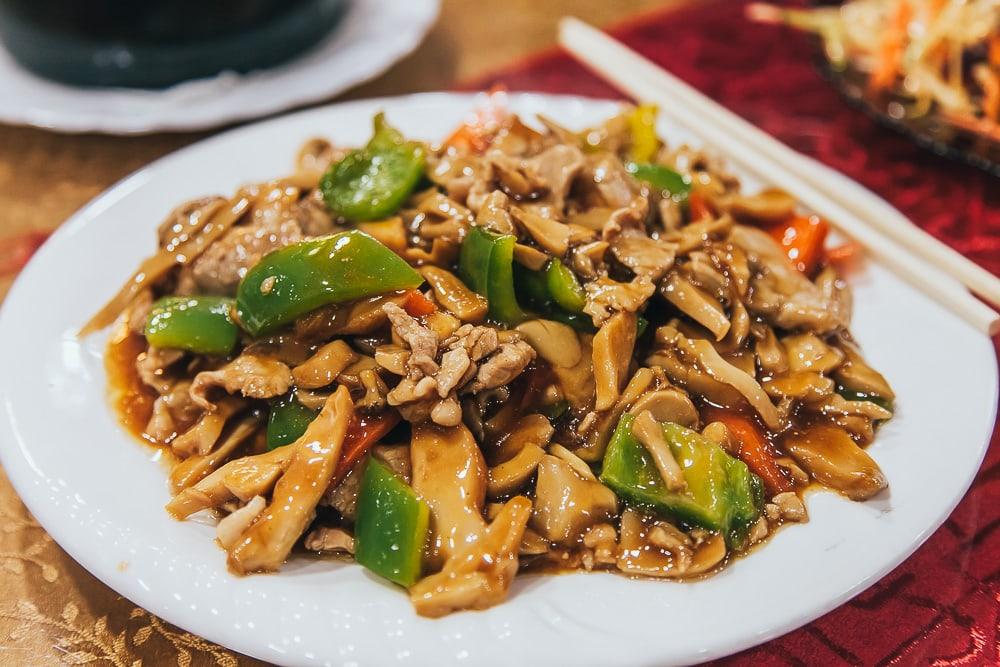 So maybe this wasn't the best representation of Vladivostok. Or maybe it was, because the city does seem to be a bit of a melting pot, and really the thing that struck me most here was how friendly everyone was.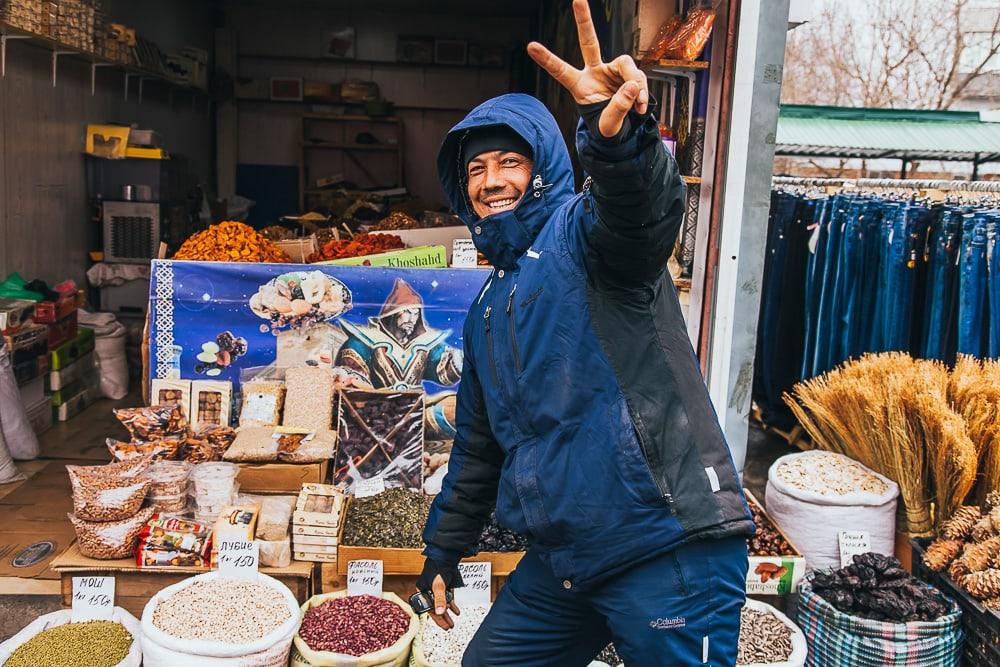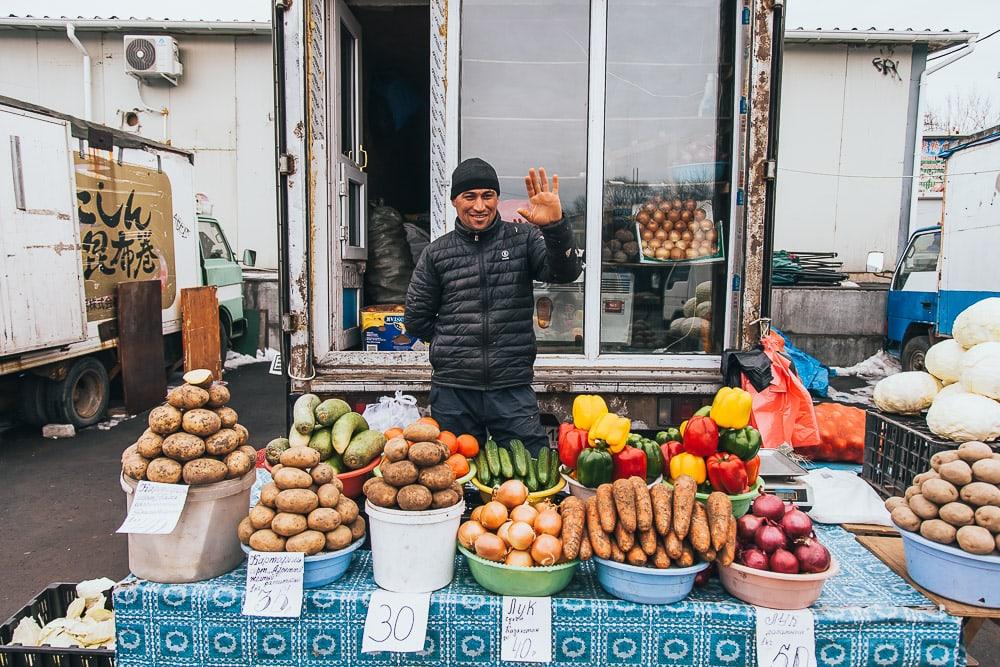 I've visited a lot of markets like this, but never have I seen people quite so excited to call me over for a chat and photo. And that's sort of how I felt about people in Vladivostok in general – everyone there was just SO NICE.
Couchsurfing
Couchsurfing might be dying a sad death in a lot of places in the world, but in Russia it's alive and well. Dan and I spent a month Couhsurfing our way across Russia, and it was always really easy to find a great host.
But Couchsurfing isn't just for finding couches to sleep on. On this trip Danielle and I instead used Couchsurfing to find locals to meet up with for a meal or just a walk around the city. And seeing Vladivostok from a local perspective, and hearing locals explain why the city is so loved, really made the trip for me.
So even if you plan on relaxing in a luxury hotel, I'd highly recommend still logging onto Couchsurfing to see if anyone might want to meet up during your stay.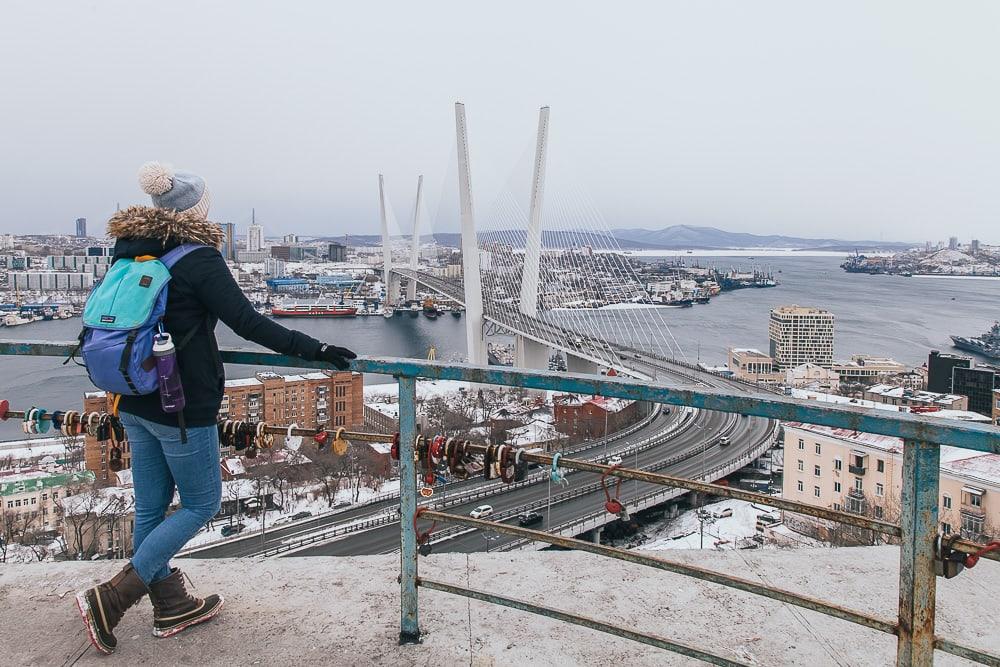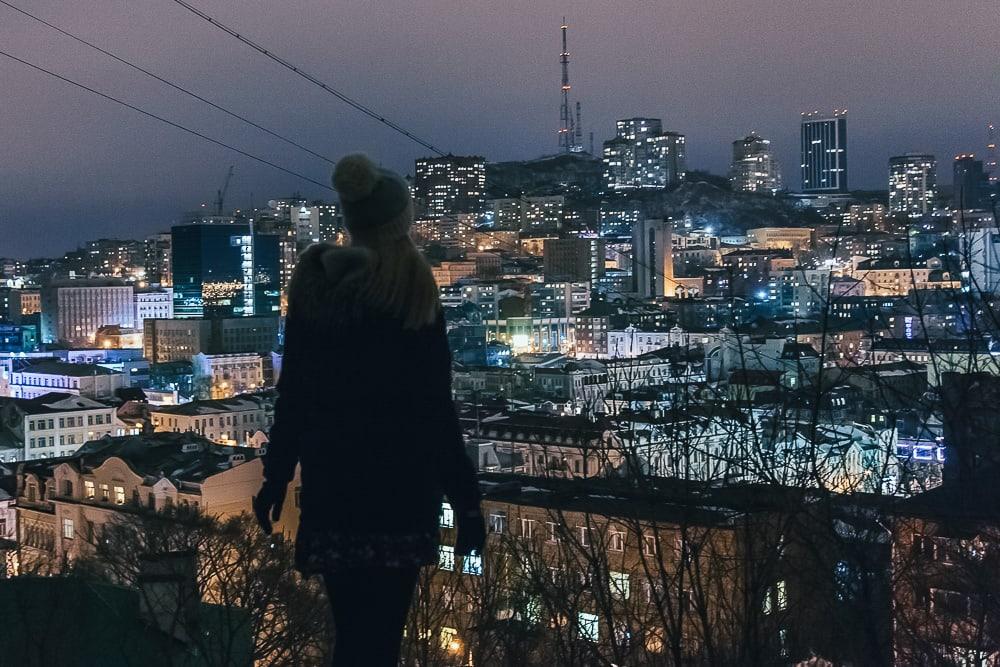 S-56 Submarine Museum
If you go down to the harbor in the city center you can visit this small museum inside of an old submarine. The exhibit is all in Russian, but part of the submarine is left like it was, so you can have a wander through and pretend you're in Destination Tokyo. I think we only spent about seven minutes here, but tickets only cost about a dollar, so it's a fun thing to do if you're in the area.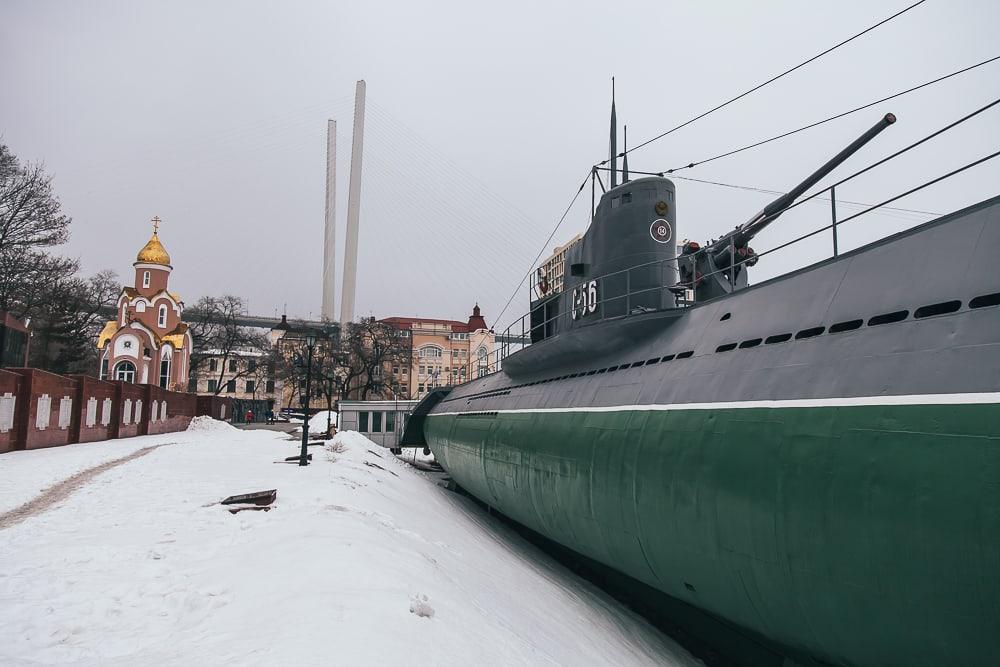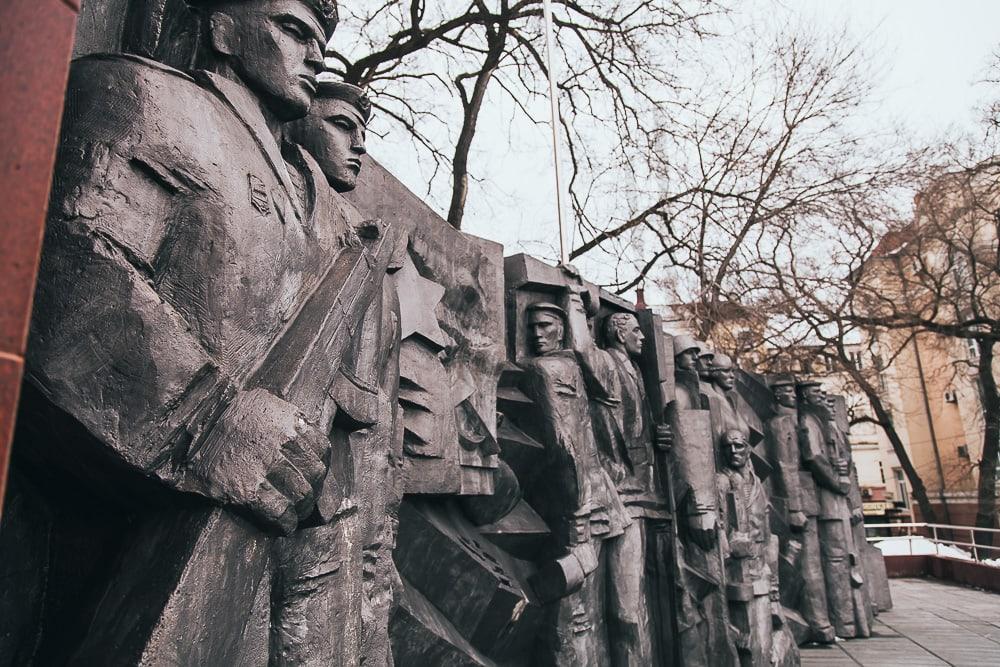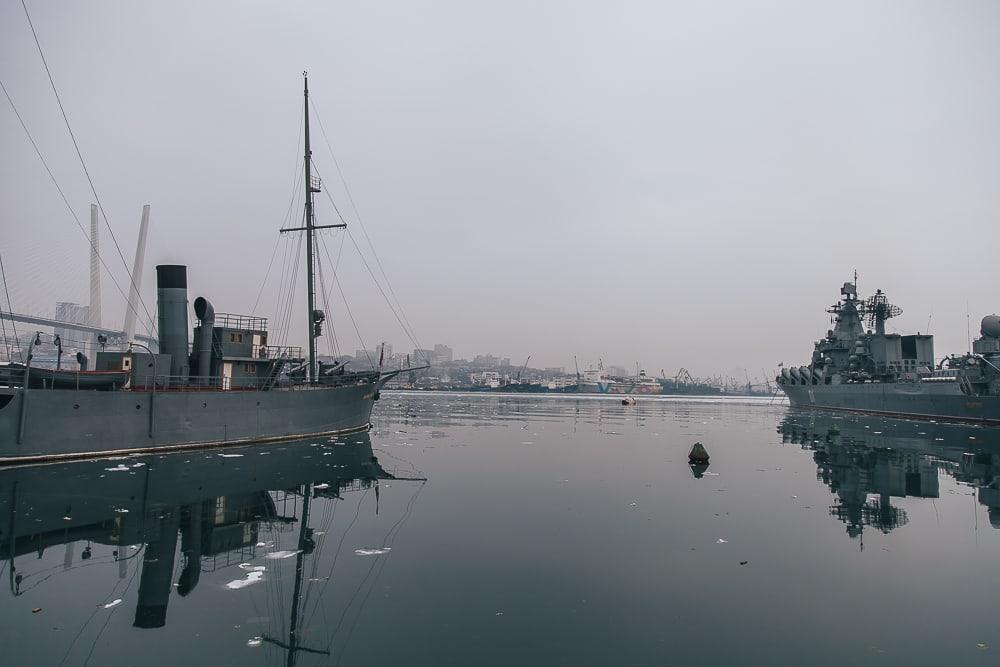 North Korean food
I just realized that the rest of this list is all about food. But like, Vladivostok really does have amazing food!
The city even has some North Korean restaurants, which aside from providing for some interesting people watching also serve delicious food (we went to Корё). Who knew?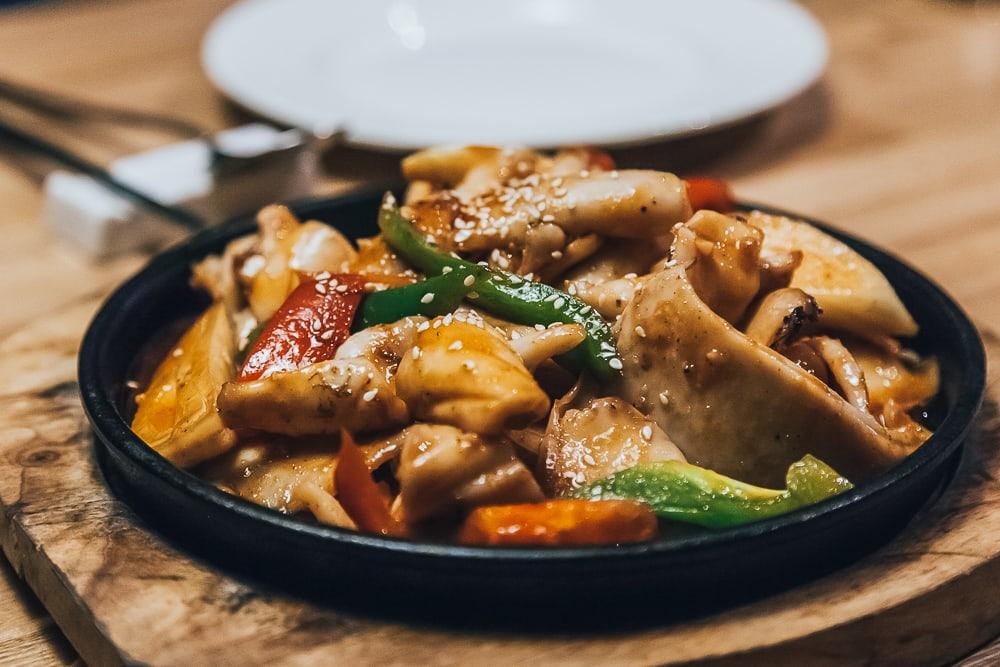 Georgian food
Danielle and I first went here for dinner with a couple of people from Couchsurfing, and about twenty minutes into the meal Danielle leaned over to whisper that we should really come back here so we can be really indulgent and order twice as much food as would be socially appropriate.
So we returned here for our last dinner in Vladivostok, and oh my goodness, I really need to go back to Georgia. How is Georgian food so delicious? The atmosphere here is also really great – just be aware that it gets crowded, so come early if you don't want to wait in line.
Ukh Ty, Blin
We went here for Russian pancakes on the recommendation of a Yemeni student (whom we also met through Couchsurfing) and it was seriously so delicious.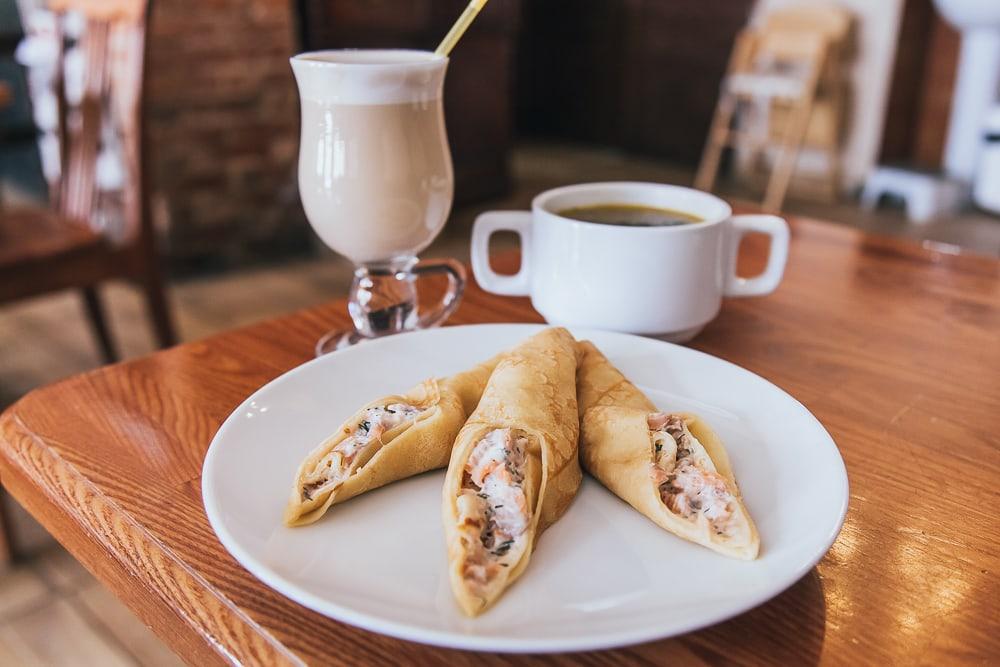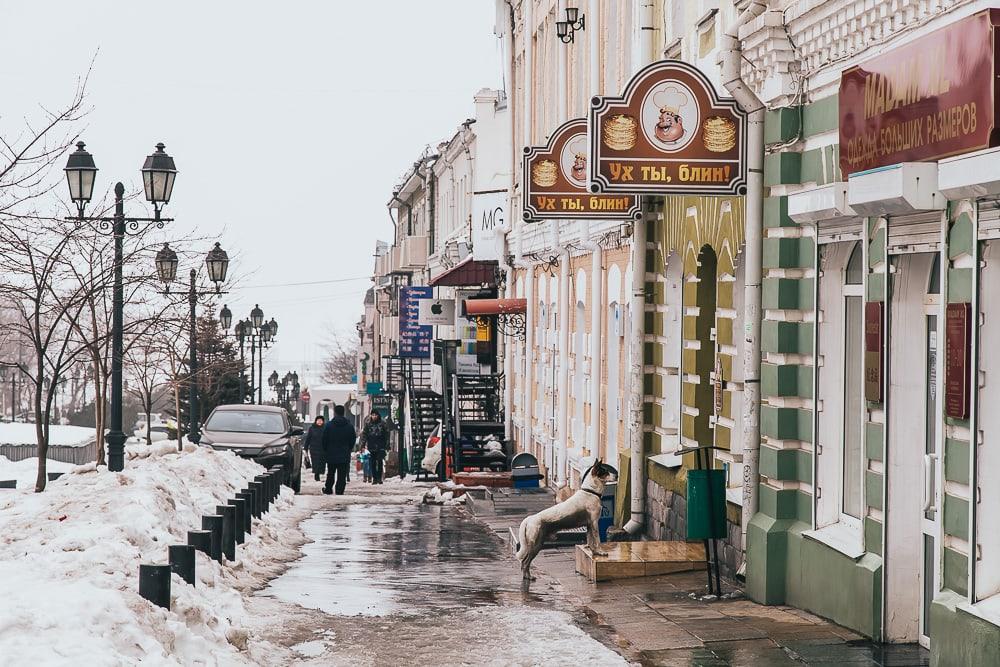 Lozhki-Ploshki
We went here for lunch on our first day in Vladivostok, and I think it makes for the perfect intro restaurant. They have an English menu featuring lots of traditional Russian favorites, the decor is super cute, and the staff all seemed to speak some English.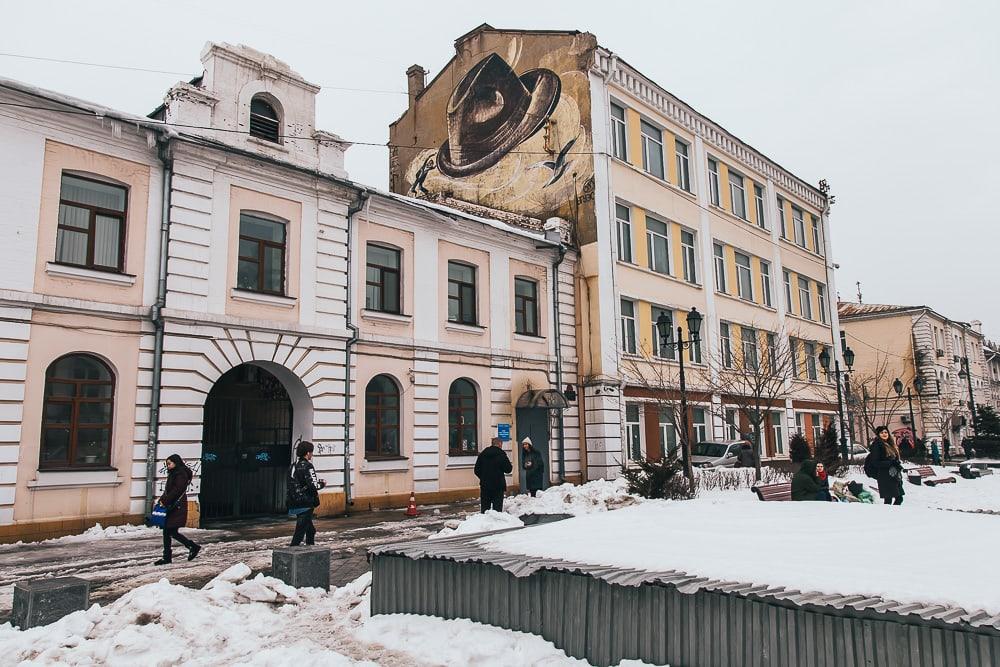 Pian-se
You can't visit Vladivostok without stopping at one of the many carts around town selling pian-se – or at least you shouldn't! Pian-se are steamed buns filled with meat and cabbage that I think came from Korea, but they are much tastier than any other stuffed steamed buns I've had before. Like actually though.
Contrabanda Club
This one might be a bit tricky to find – another guy from Couchsurfing brought us here – but it's worth searching for. In fact shortly after we arrived Danielle proclaimed this her favorite bar in the entire world. I don't even think she was exaggerating. We met the coolest people here, listened to some great music, and of course convinced the owner to pose for a photo with us.